Some brides like to have two dresses on their wedding day. For this bride, it was a stunning gown and a pair of … pyjamas.
Courtney and Joshua, aged 26 and 25 respectively, married at their elegant romantic wedding on March 31, 2018, at Crowne Plaza Hawkesbury Valley. The weather caused some havoc, but it wasn't your typical rain. "Halfway through our ceremony, the sun came out," explains bride Courtney. "It was so hot, some of our guests moved to the shade, which is why there were a few empty chairs in the photos and video."
The heat remained throughout the afternoon, and bride Courtney began to feel unwell. "The excitement of the day, the unexpected weather change and the inability to cool down led to a spur of the moment decision," she explains. "We headed to our rooms and changed back into our pyjamas while the boys dressed down as well! Josh and I didn't mind cutting the cake and having our first dance in something a little more casual as we felt so much more relaxed."
It was a fun way to end the evening, and Courtney says they still looked like a bridal party in their matching PJs. "My now sister-in-law has decided this will now be a family tradition that she will continue at her wedding."
Photos courtesy of Fame Park Studios.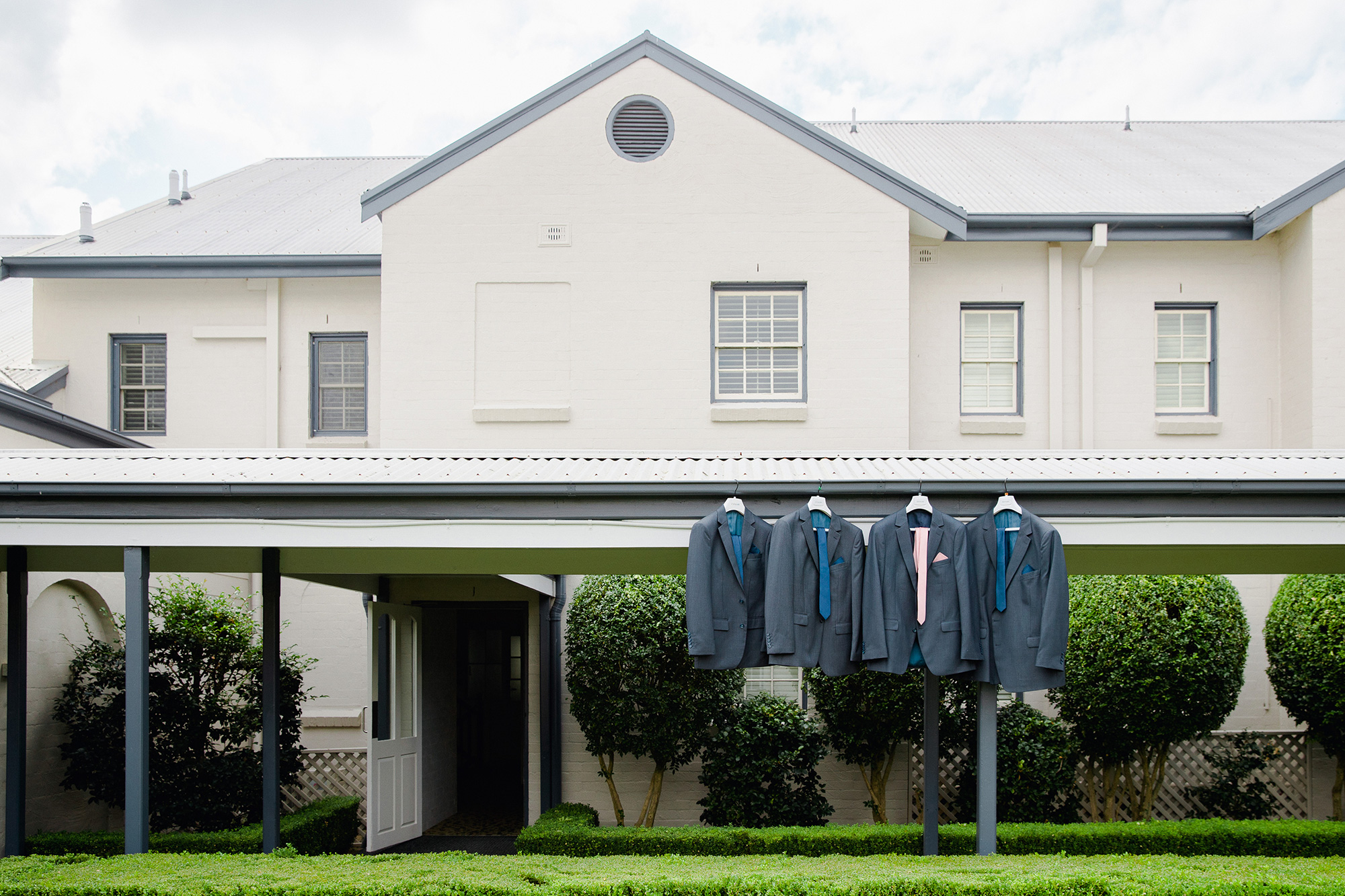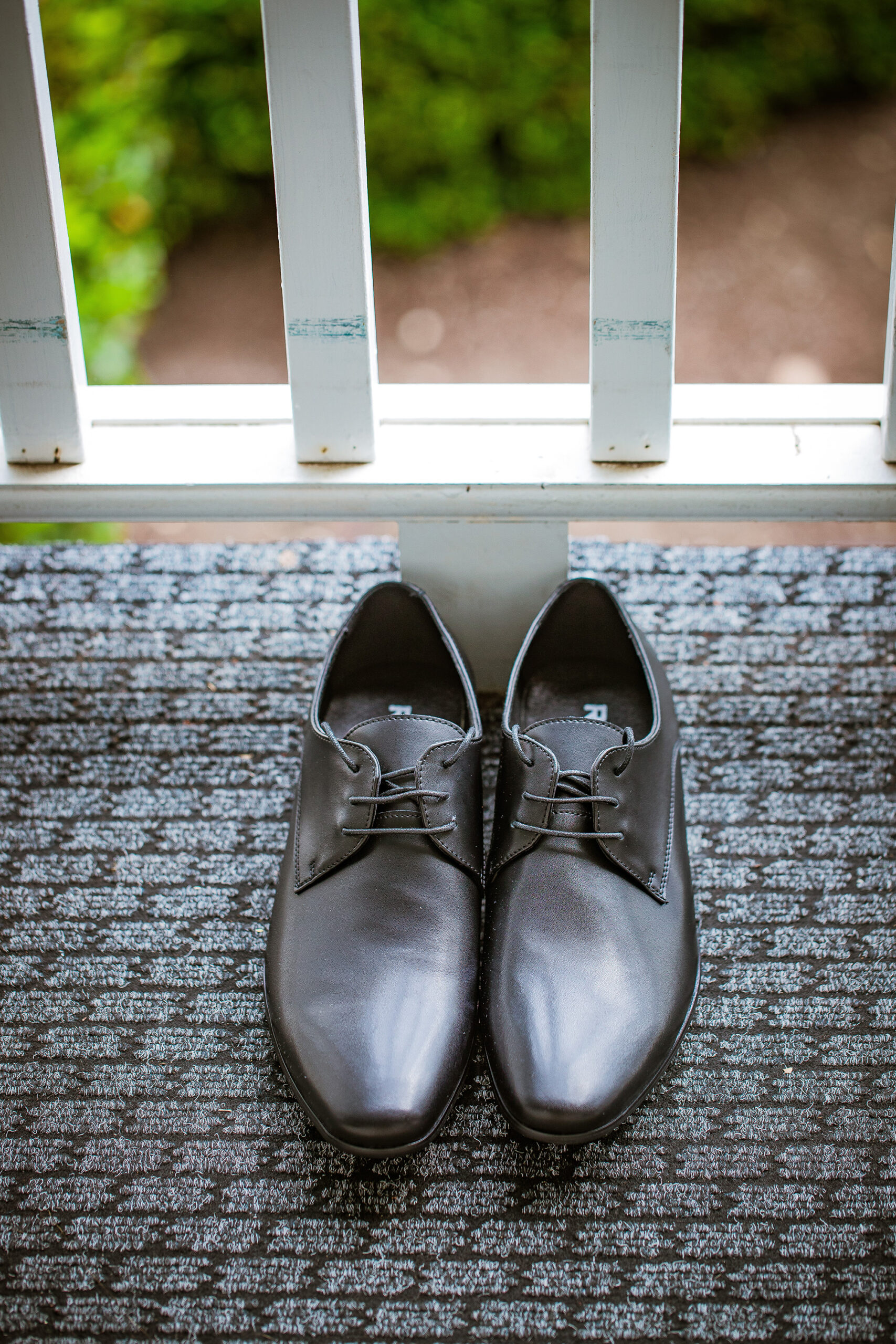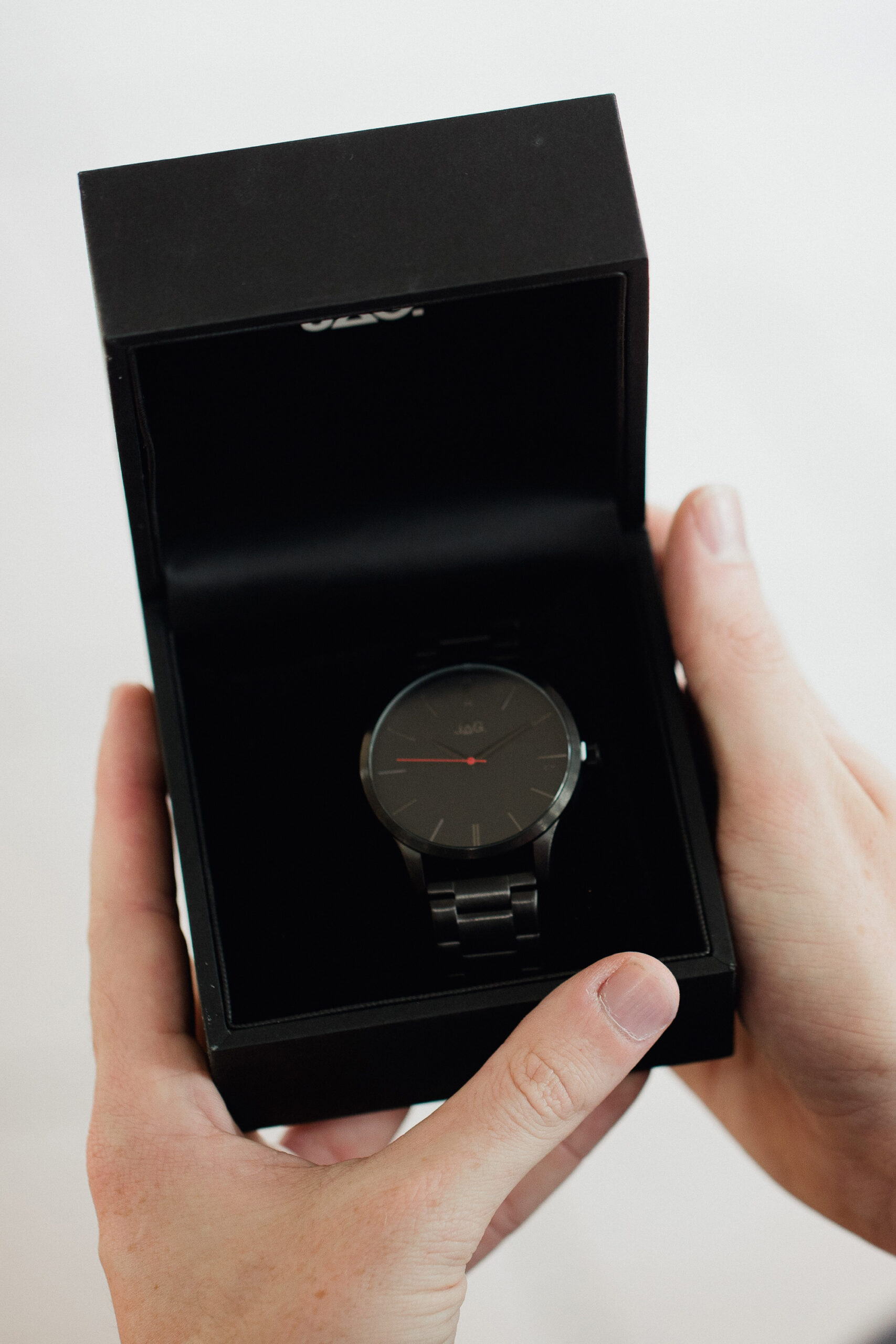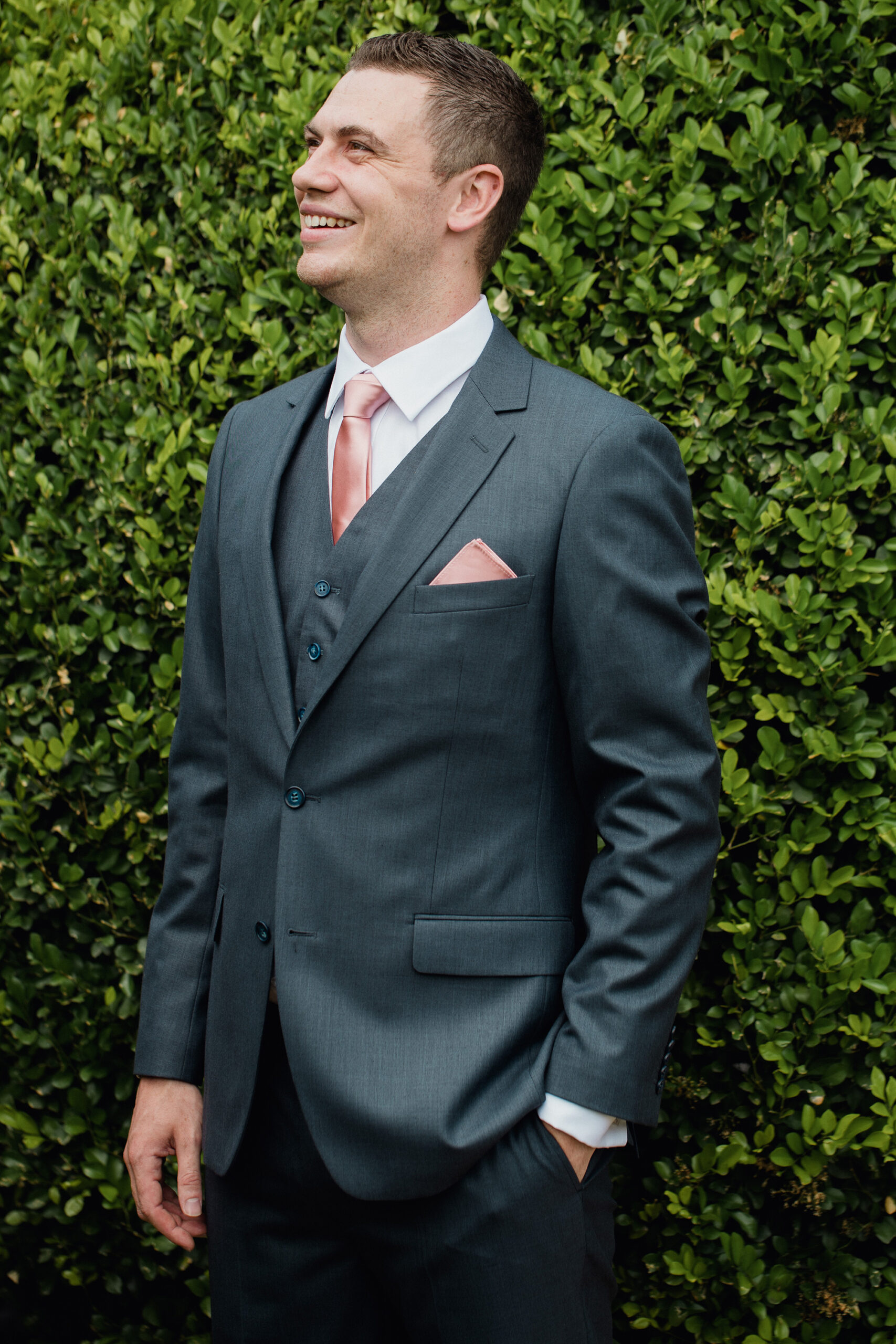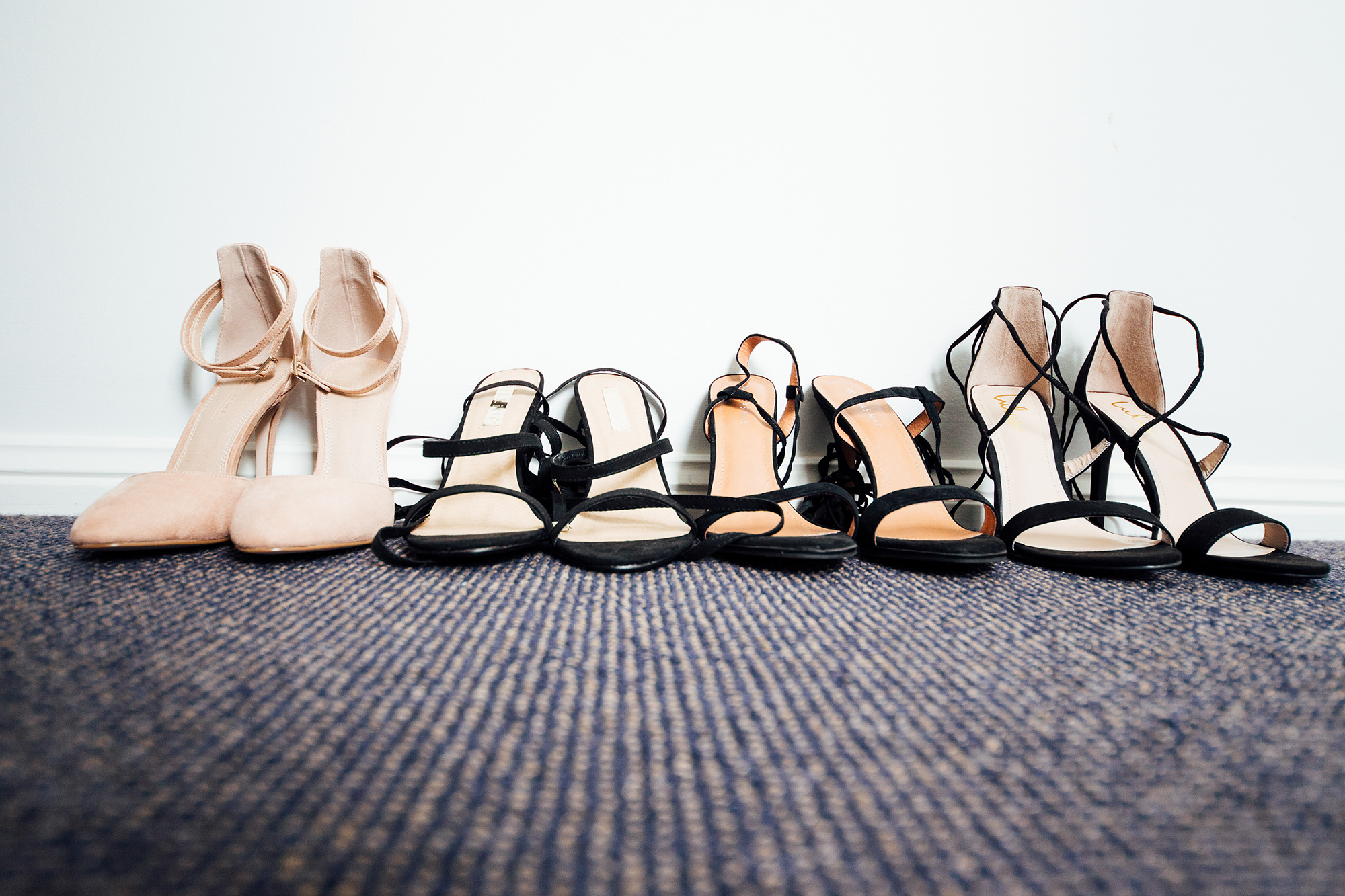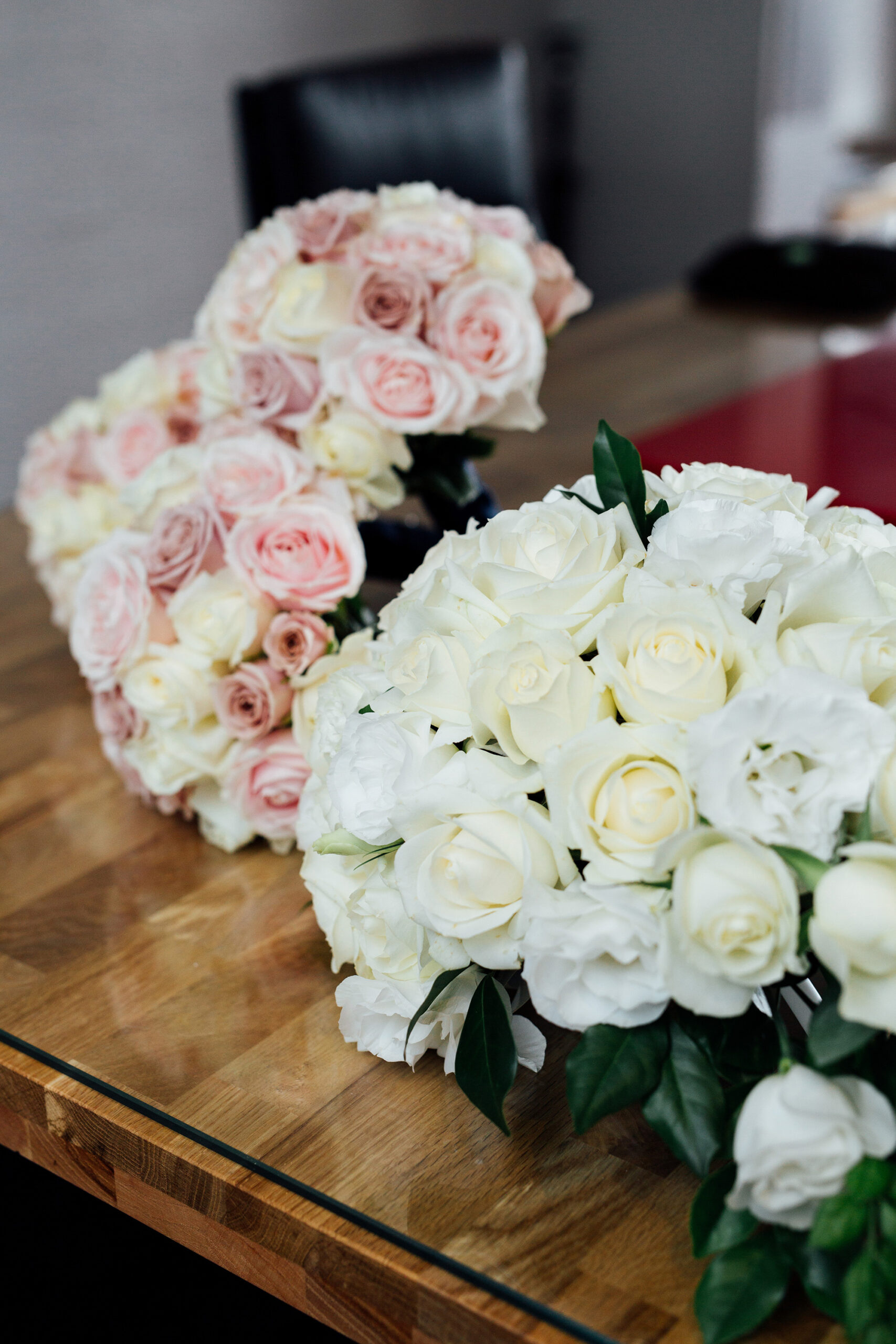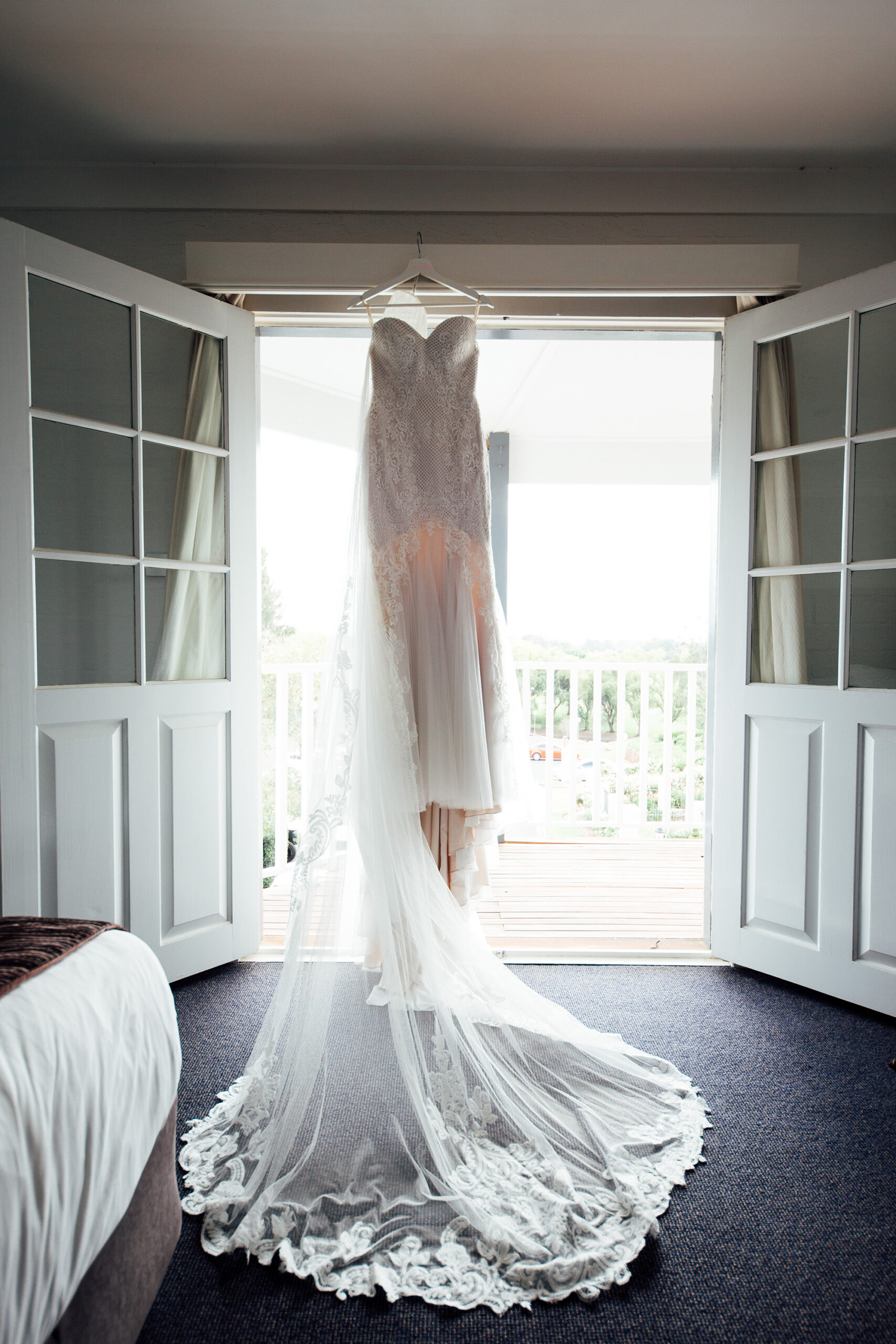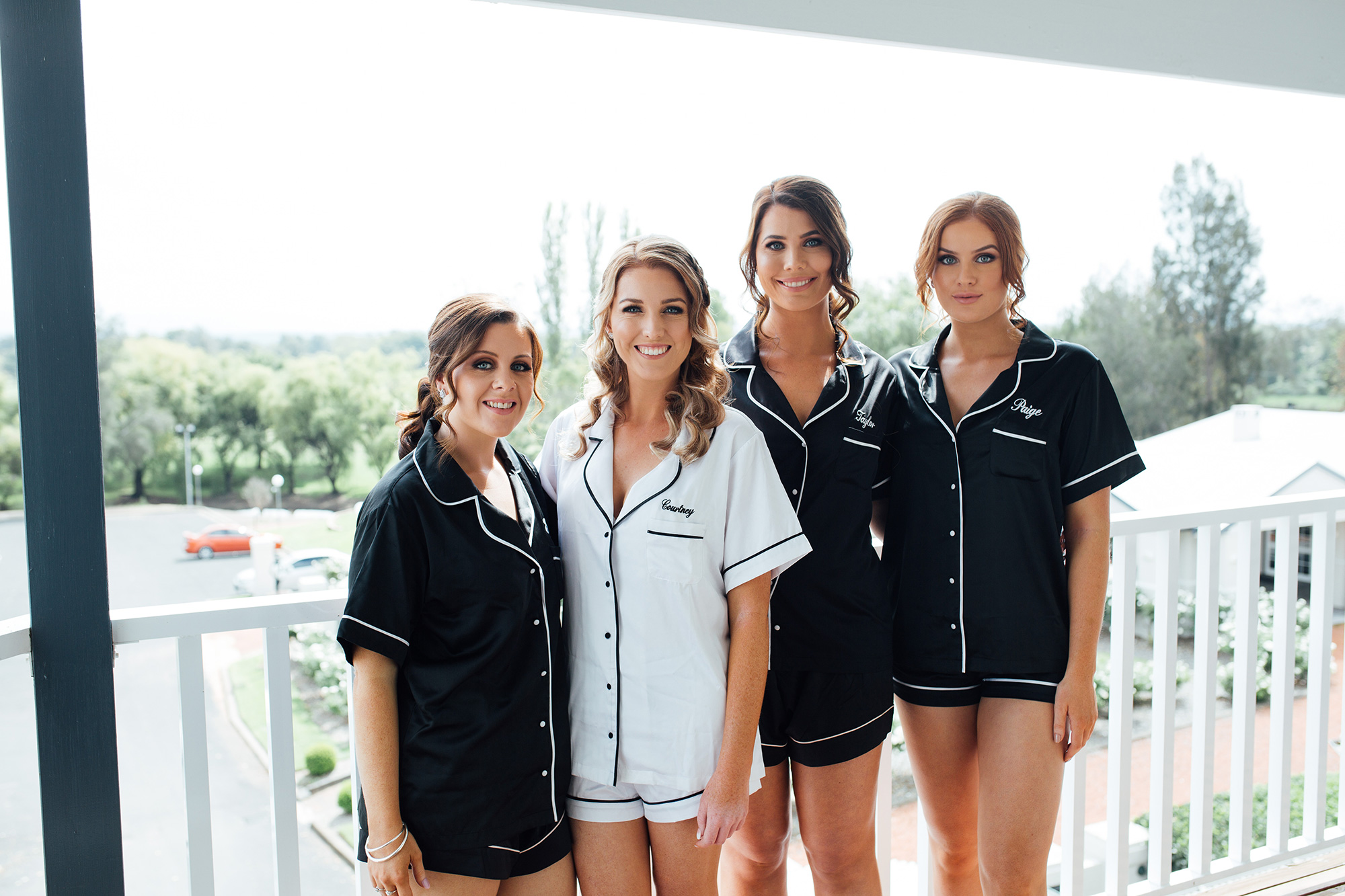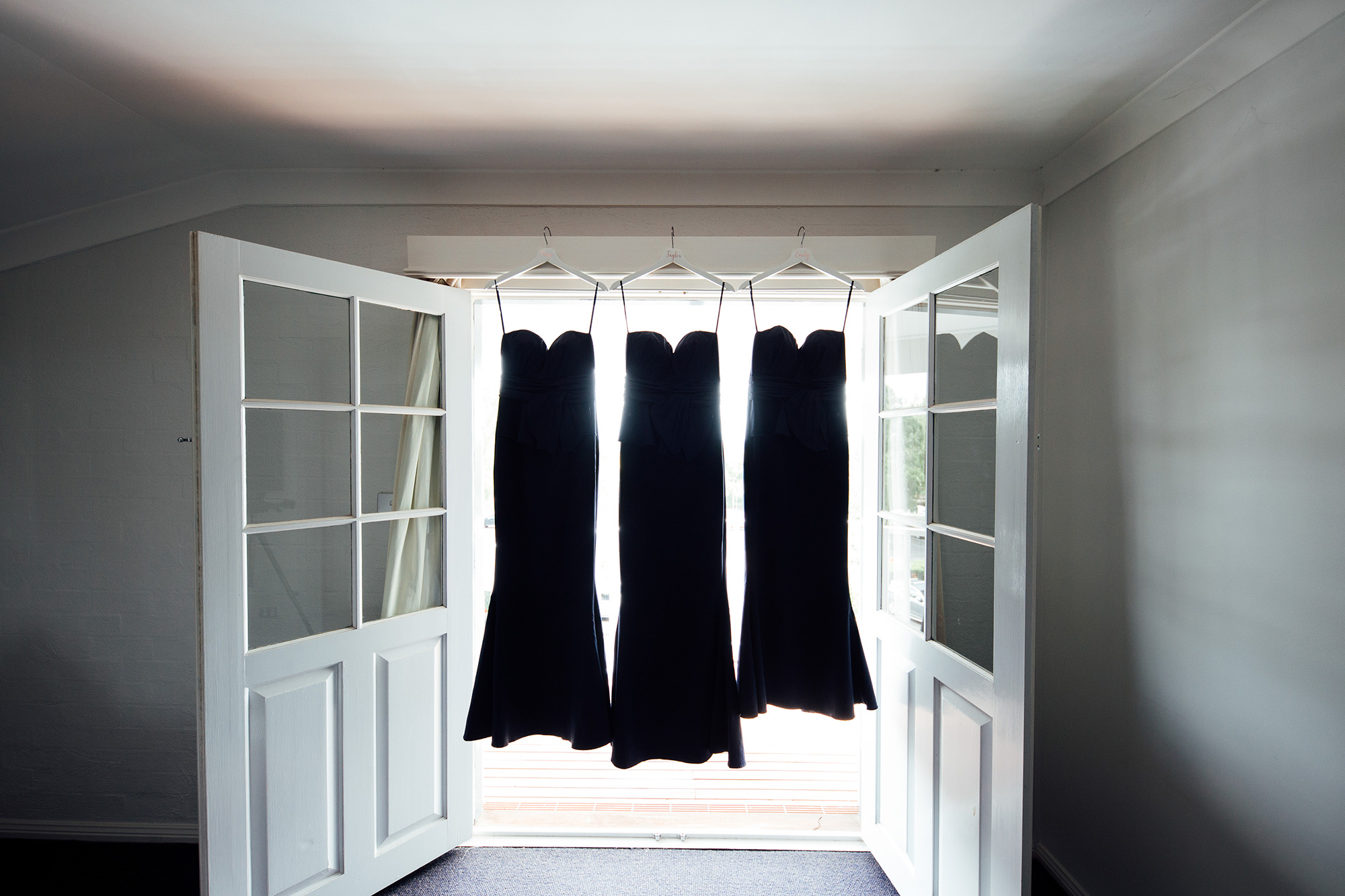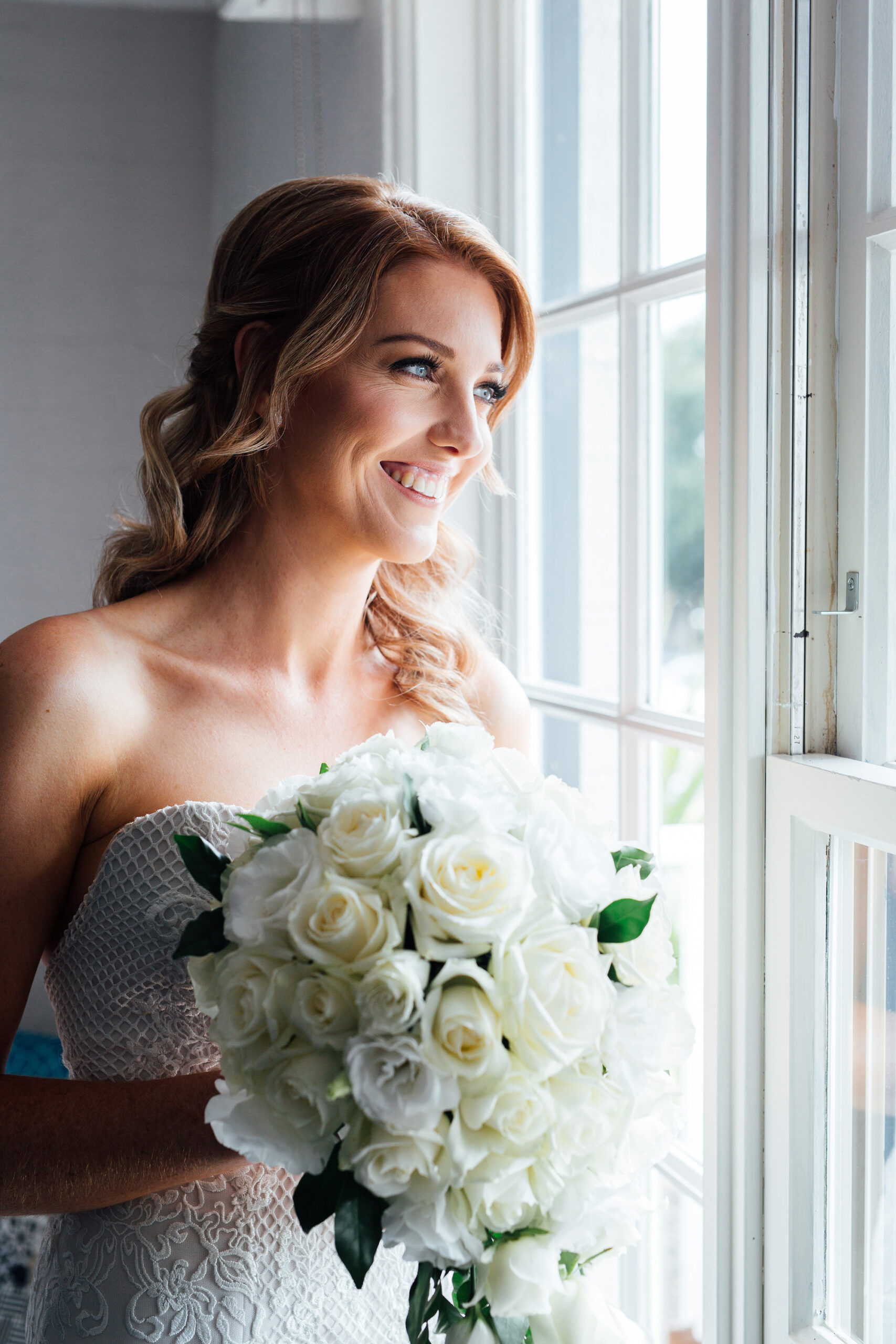 "My grandmother had embroidered flowers on her wedding dress, which were removed 31 years ago and sewn onto my mother's dress. In January, my mother removed them, and then they were sewn onto my dress,"  says Courtney.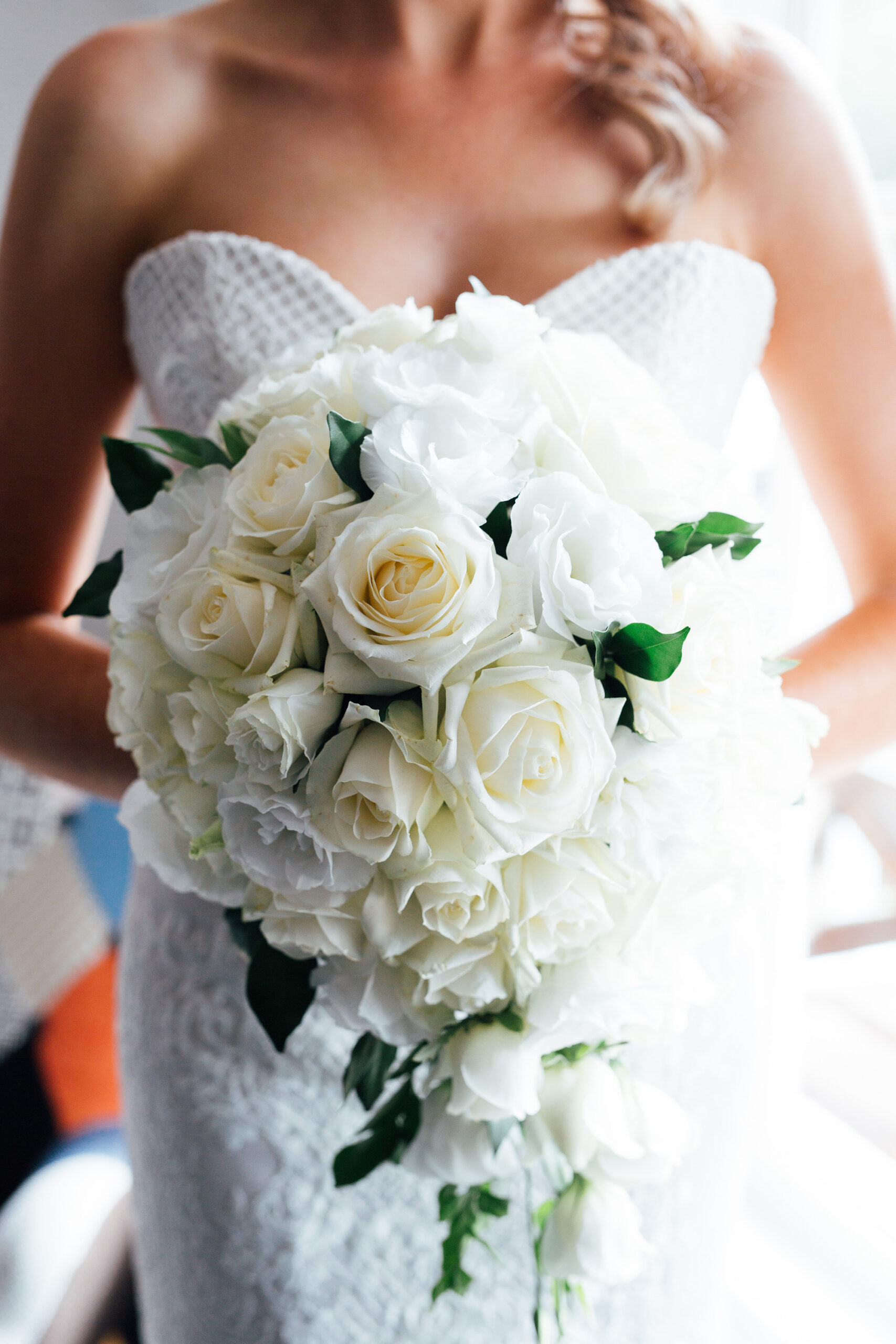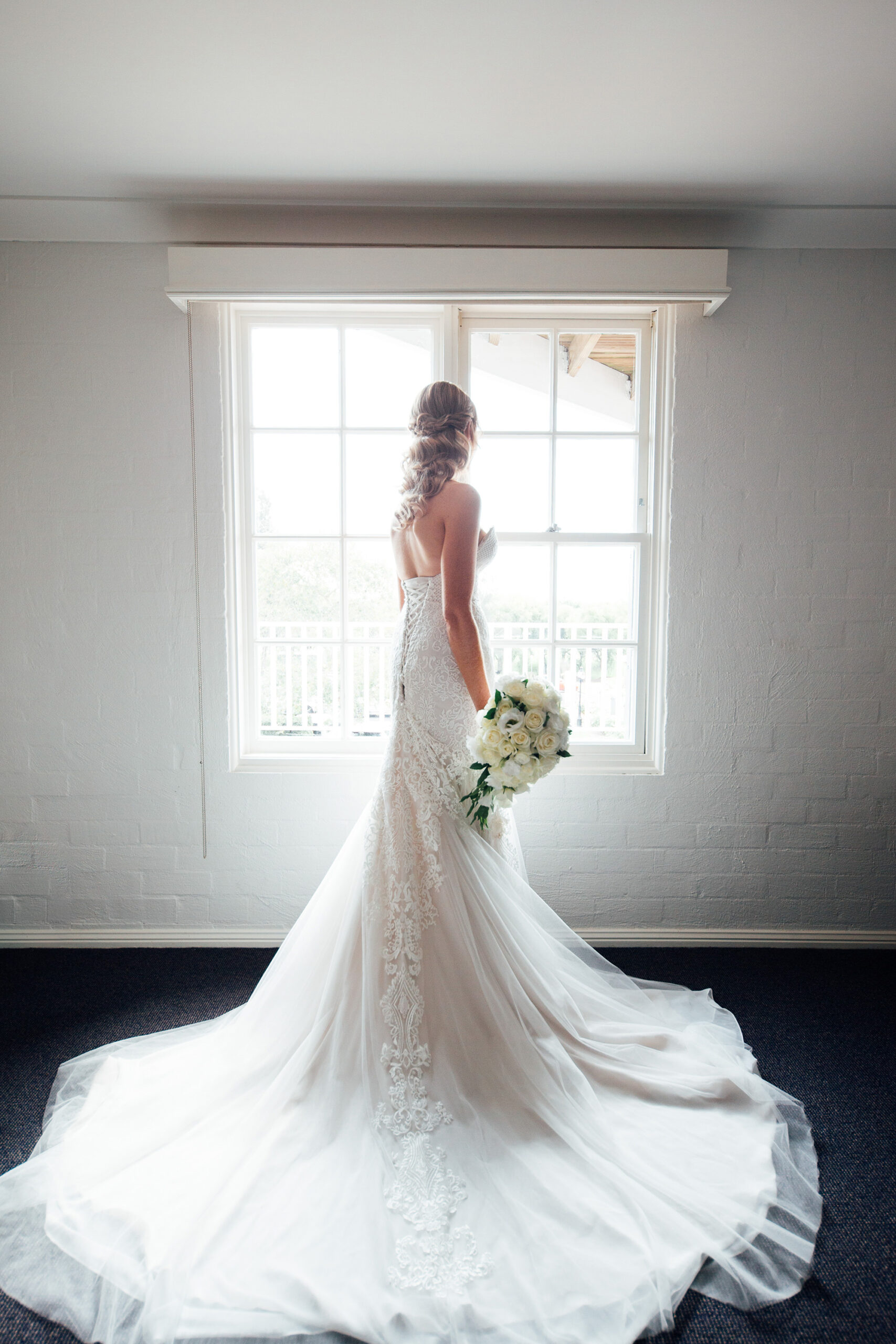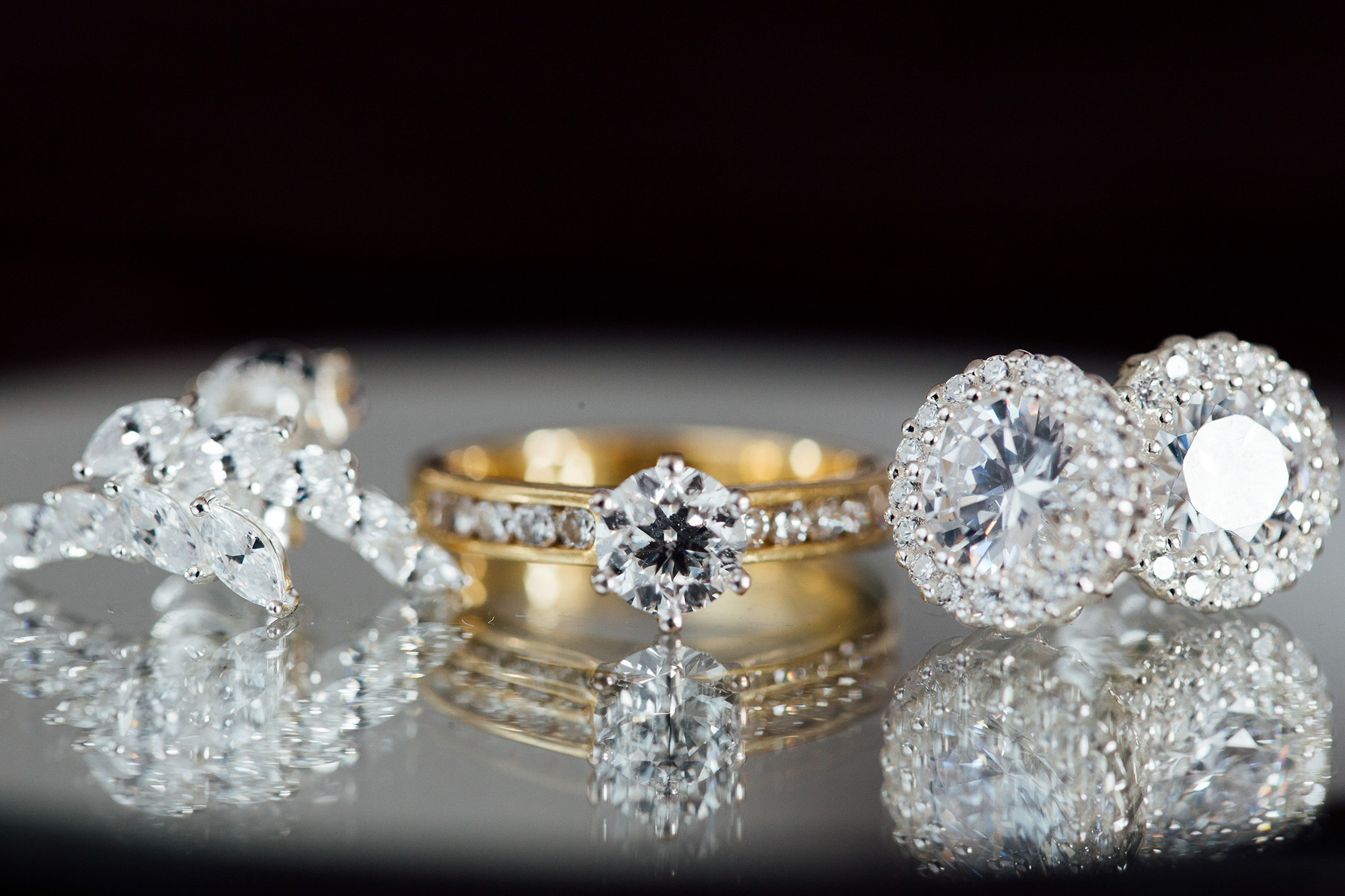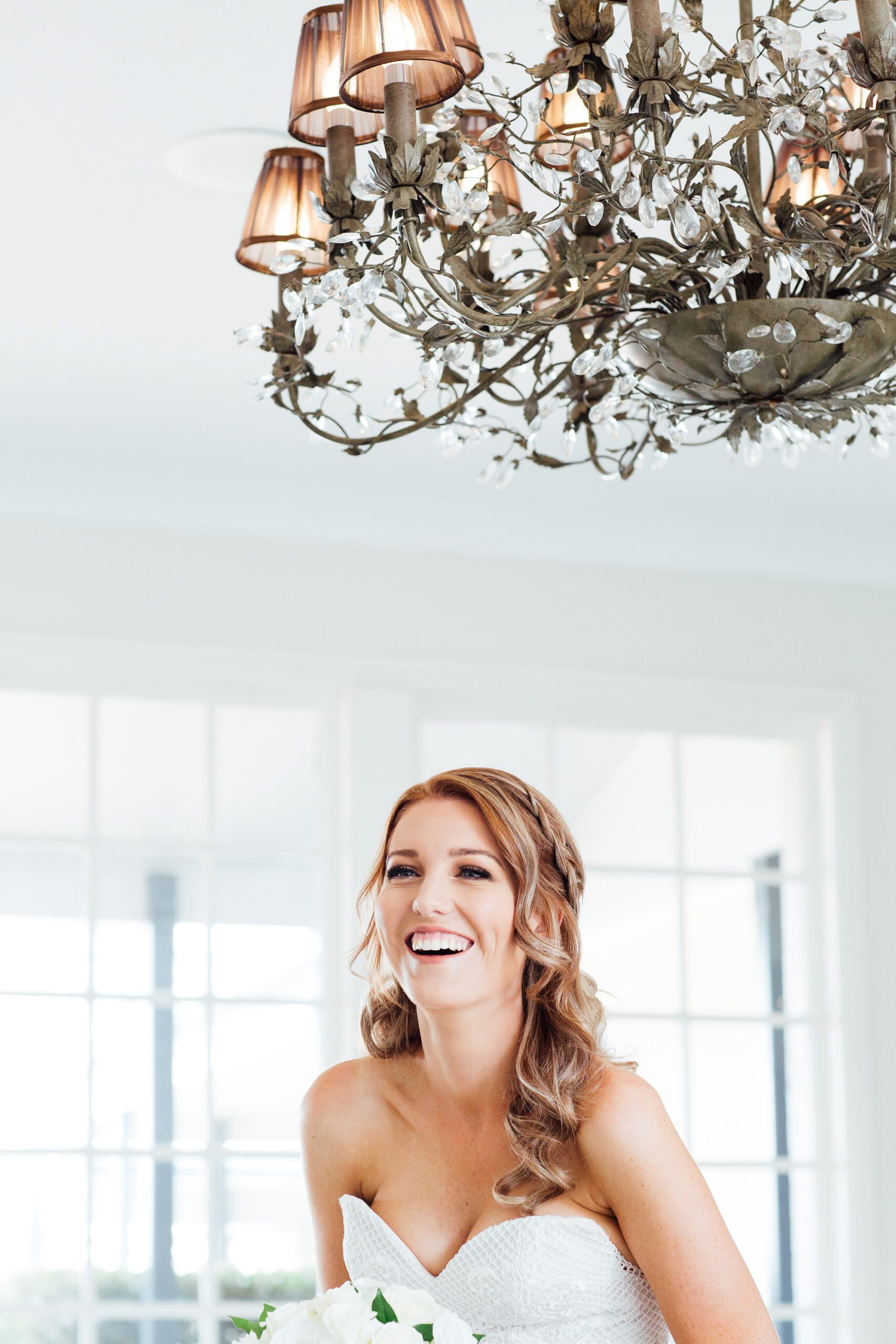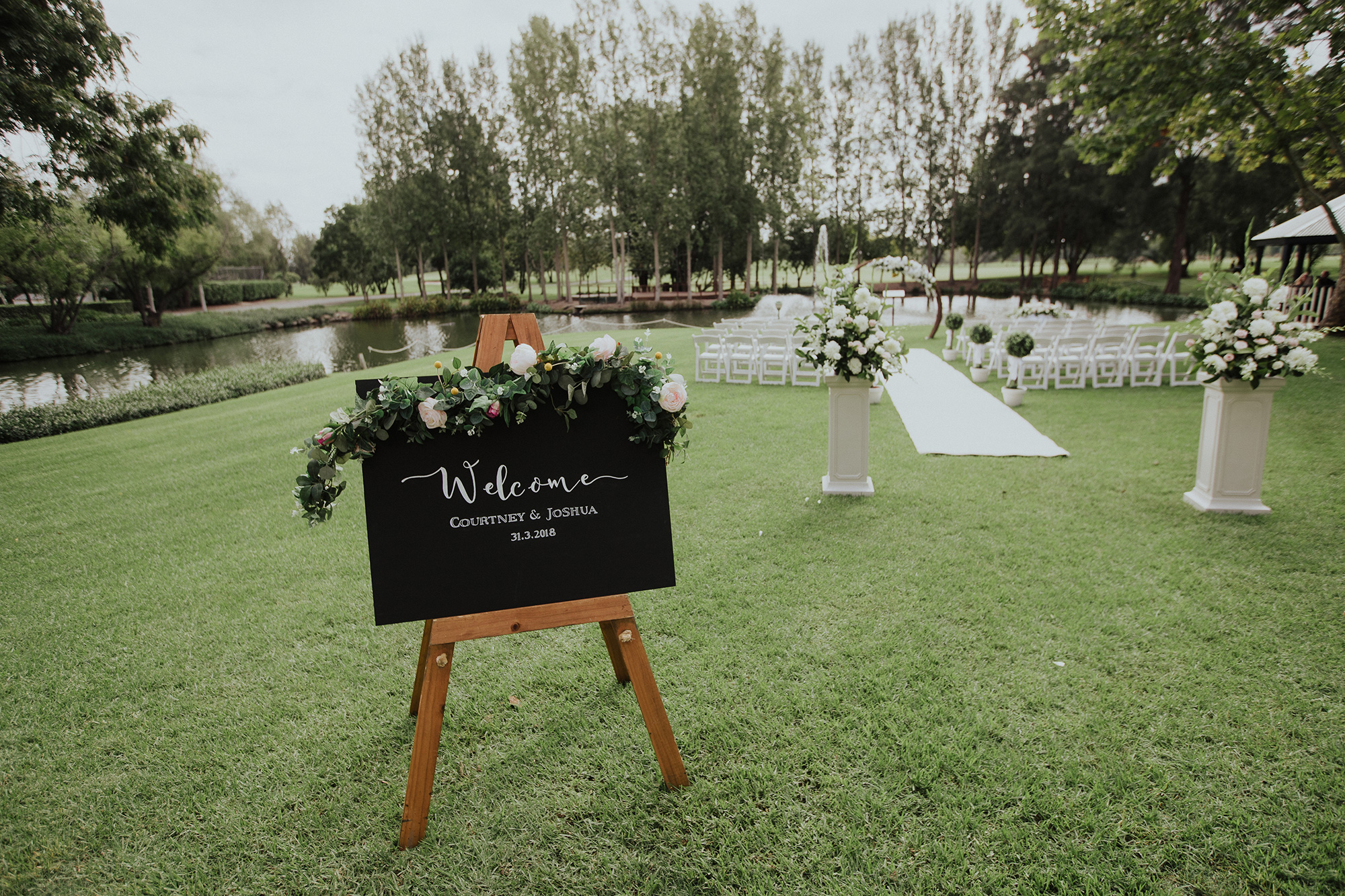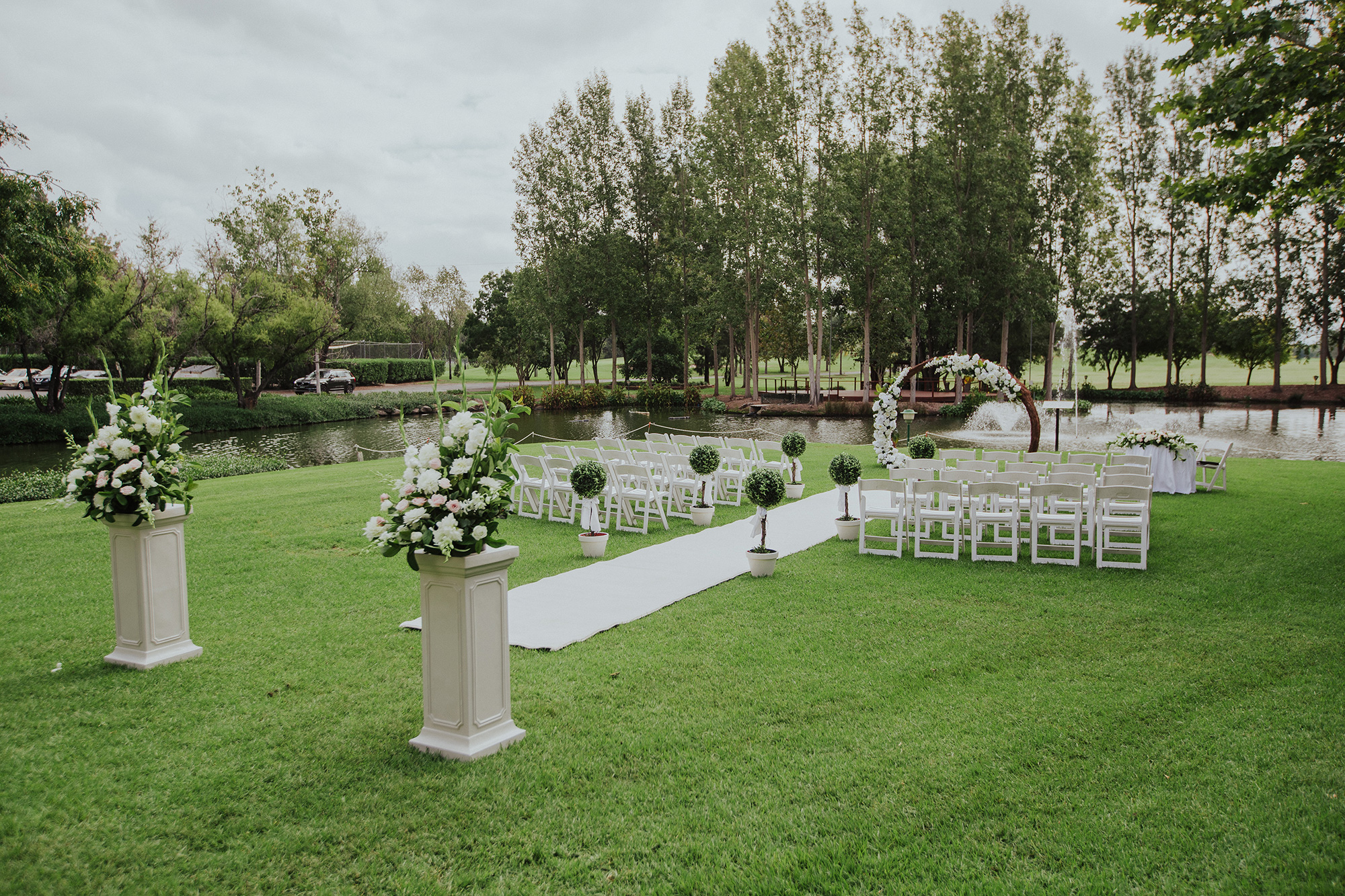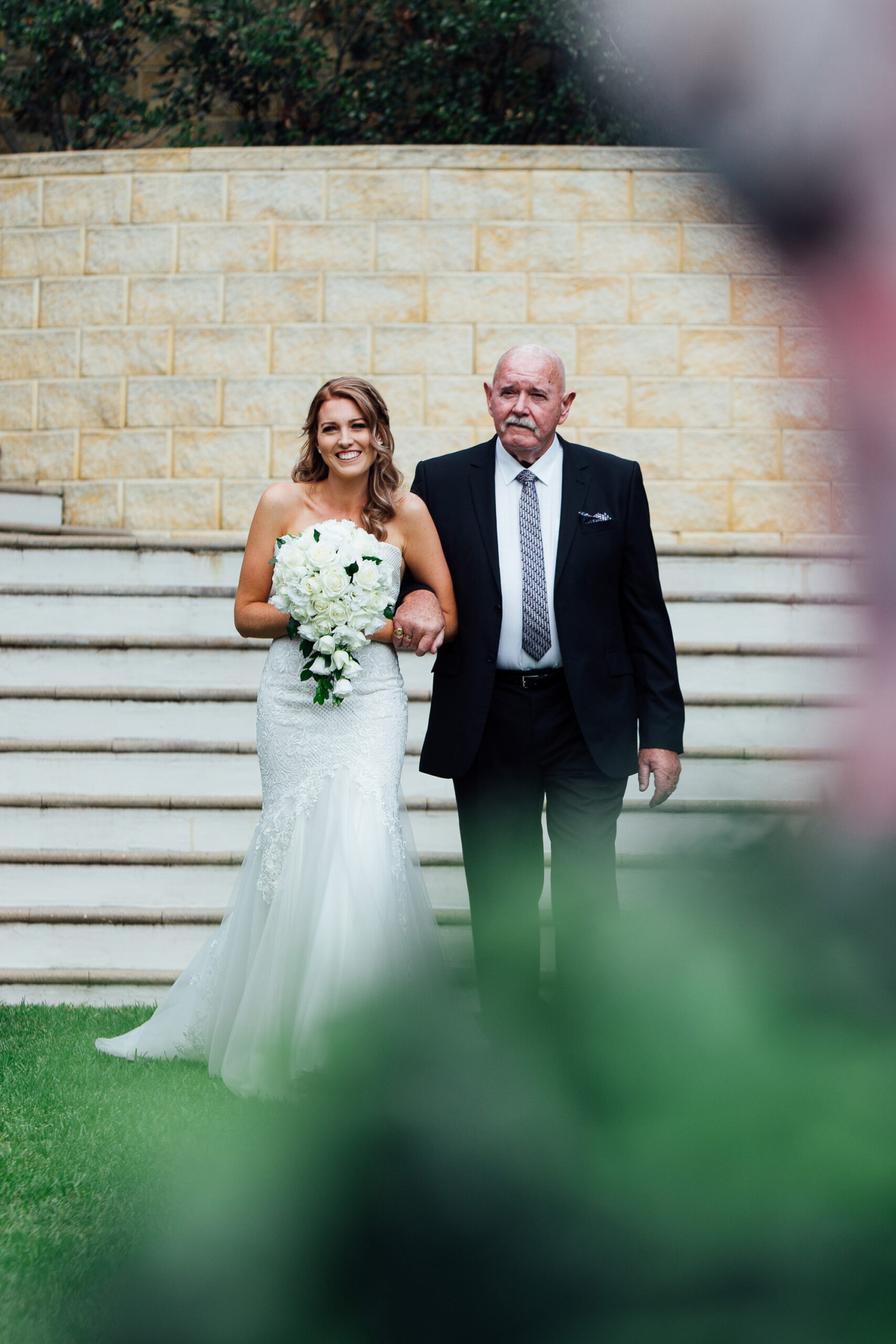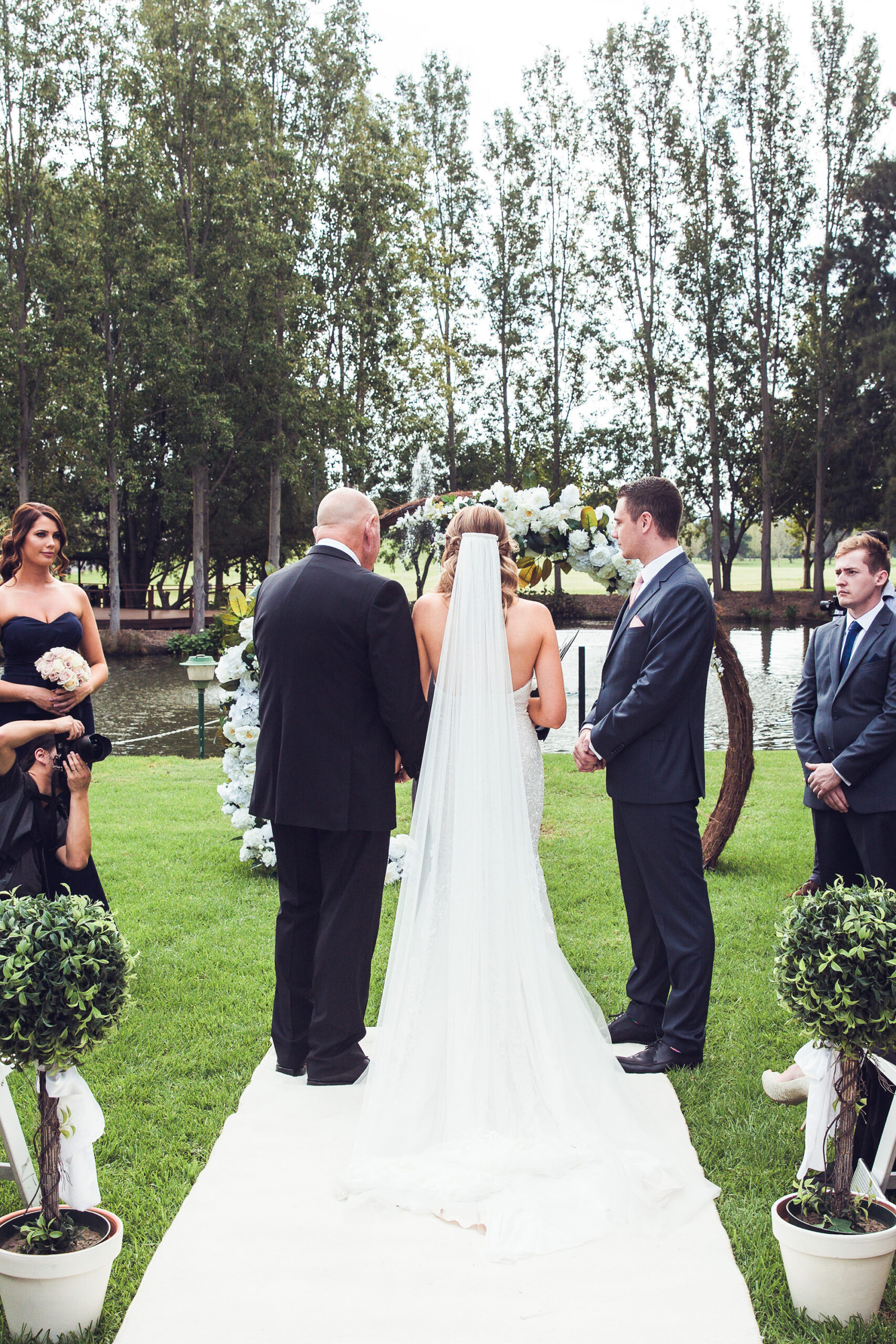 "When I saw her walking towards me, I couldn't help but wave and burst with joy. Words can't describe the beauty that was coming my way," says Joshua.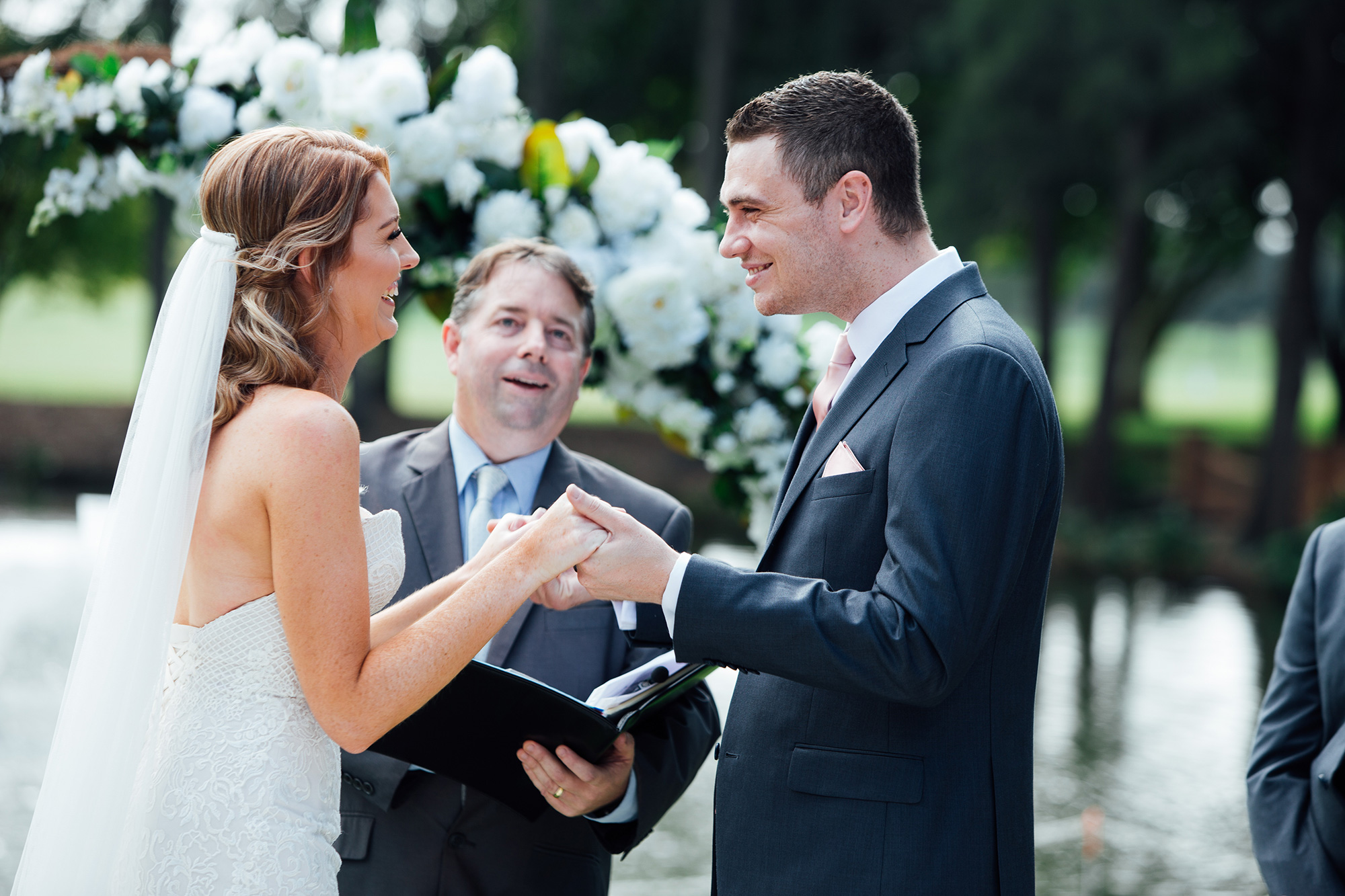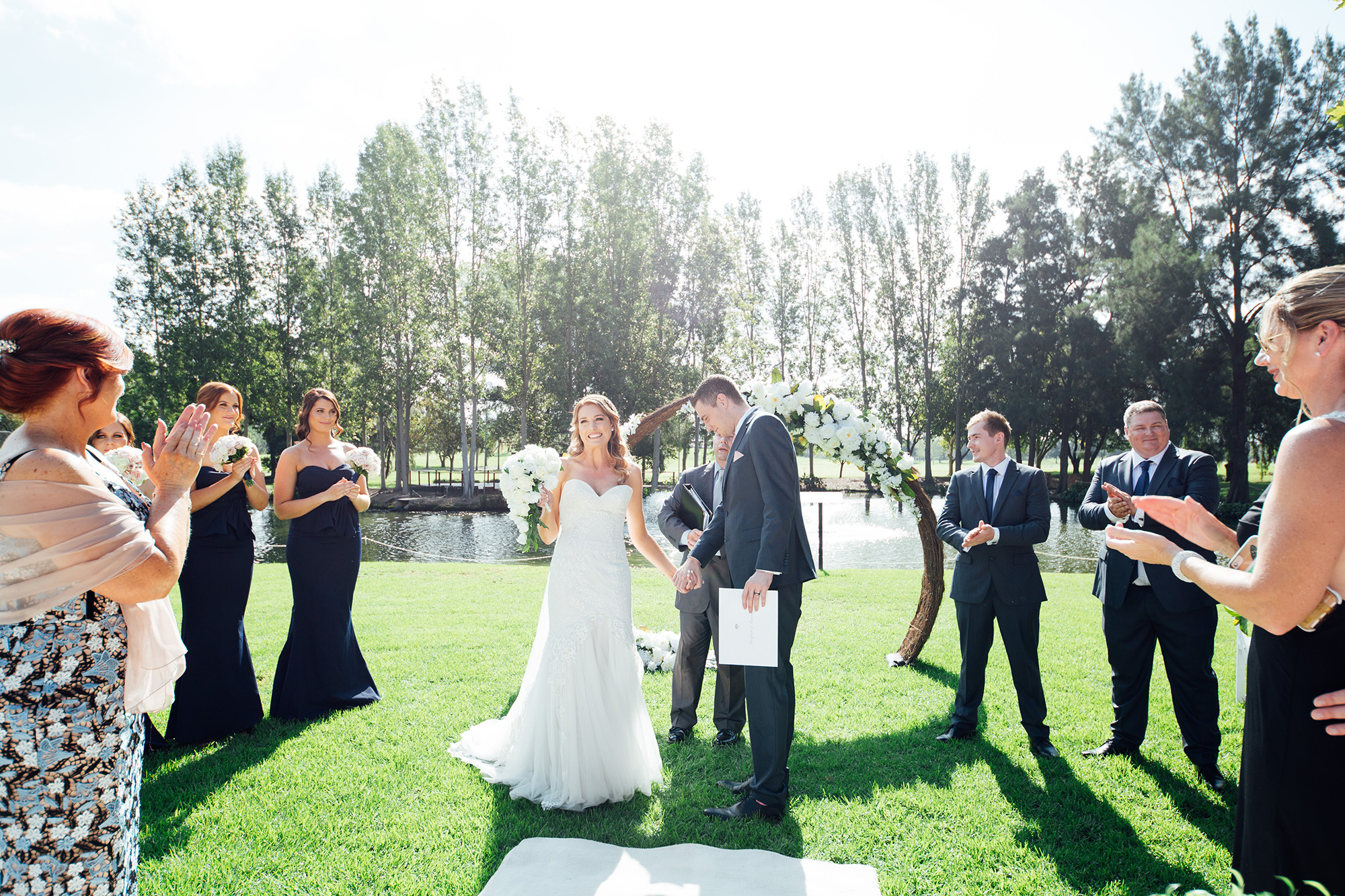 Adrian Downey married the couple under the hot sun!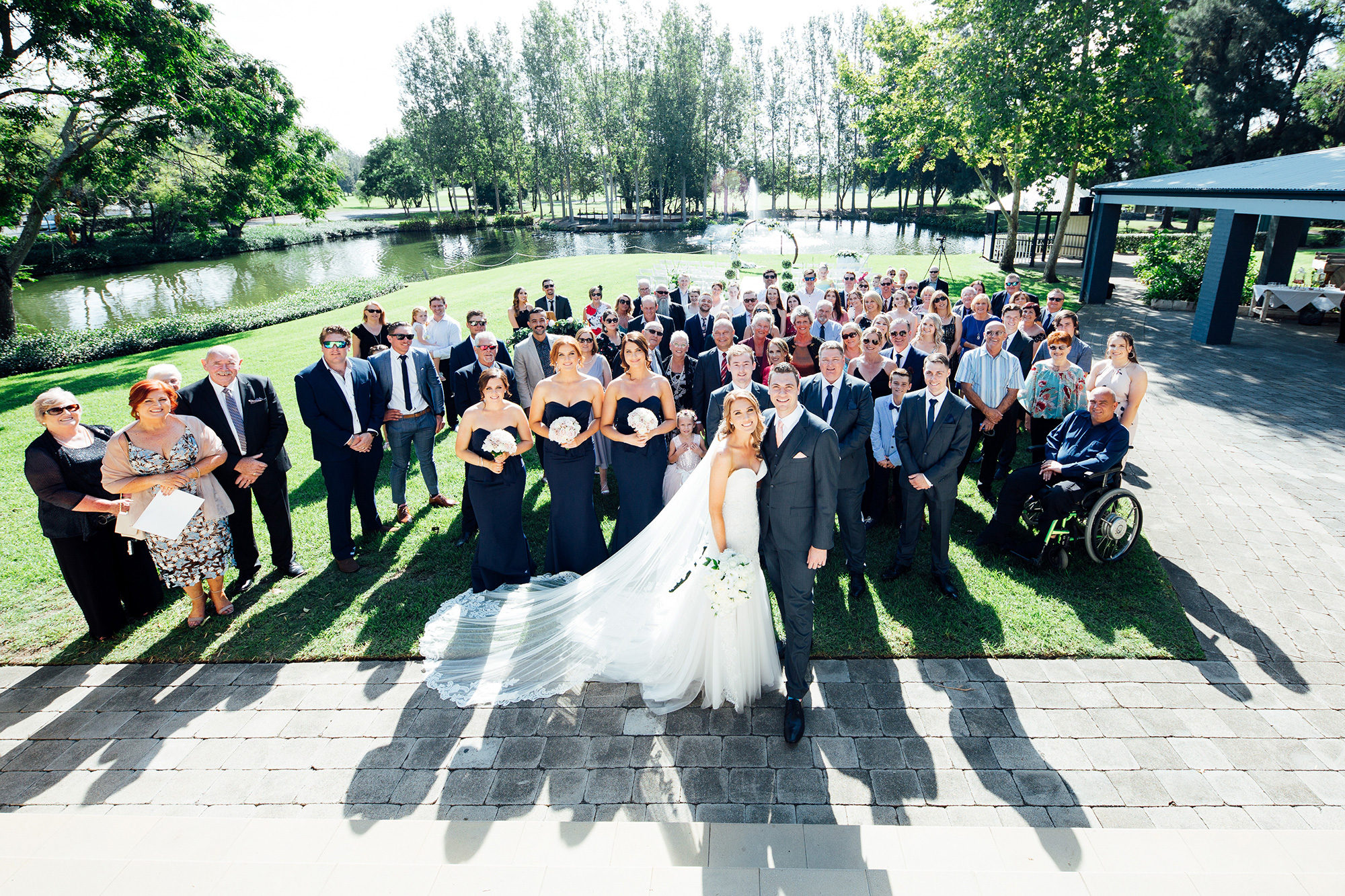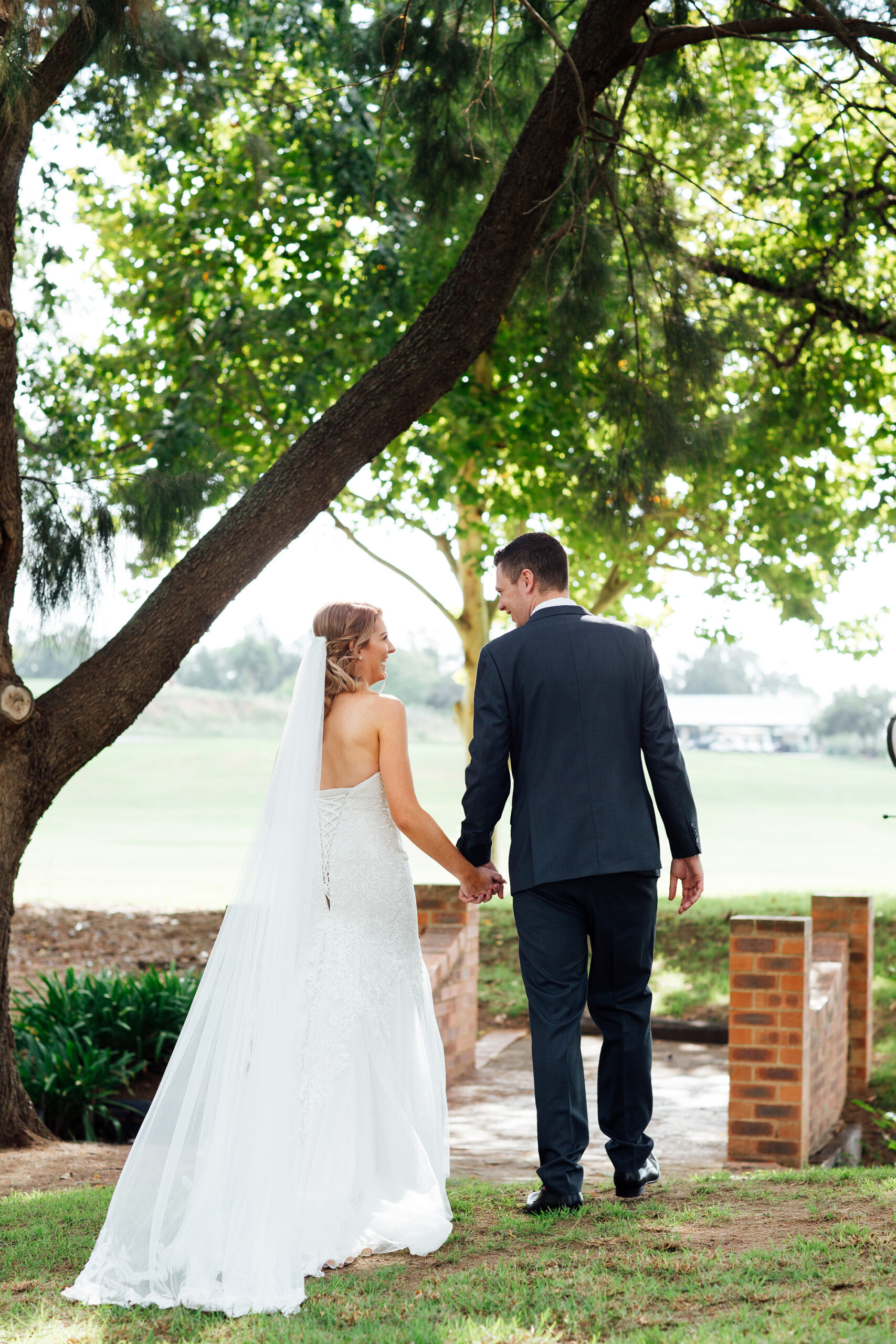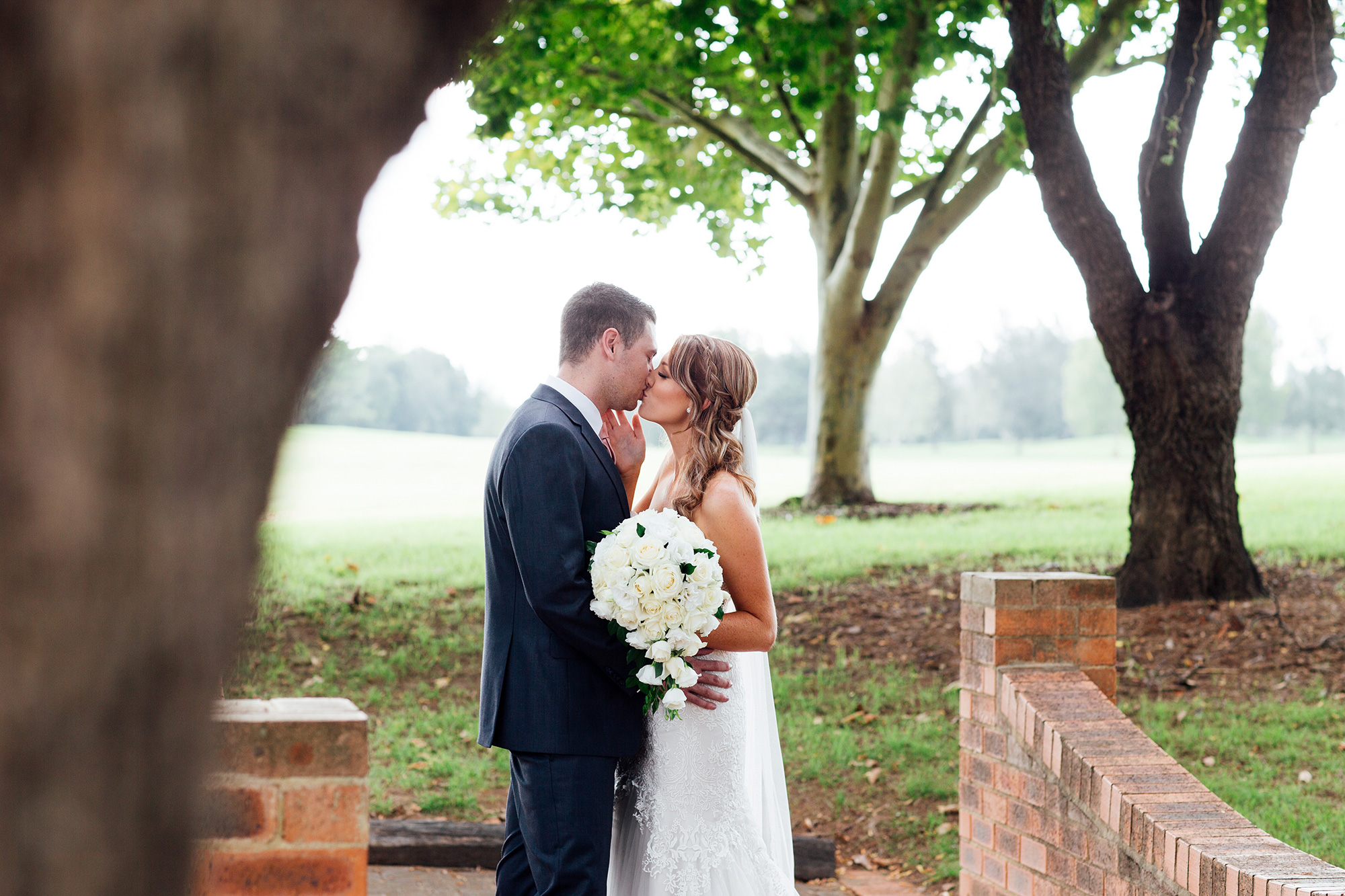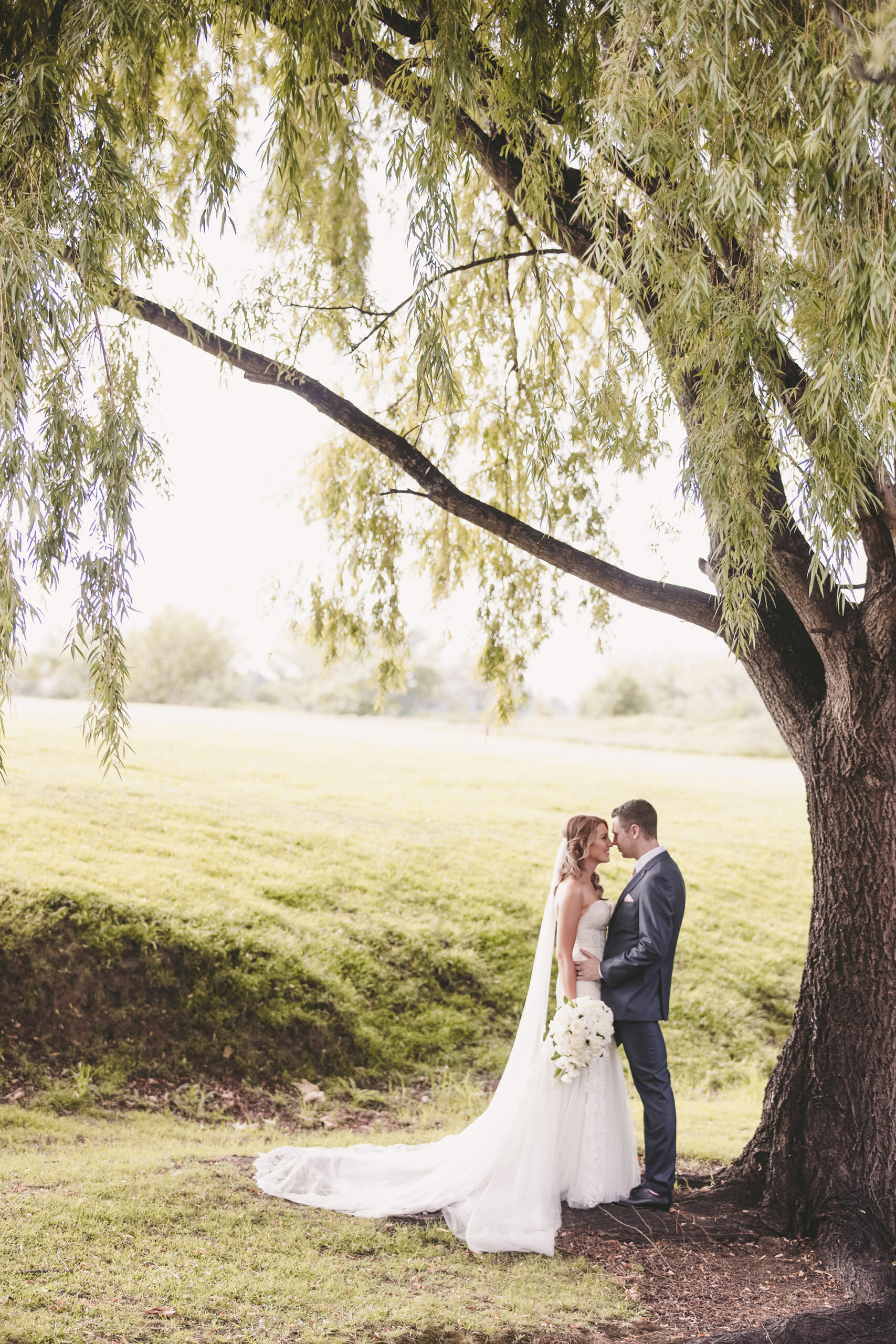 "Courtney and I met through mutual friends when we were 17 and started dating almost immediately. We knew from that moment, this was it: we would grow old together," smiles the groom.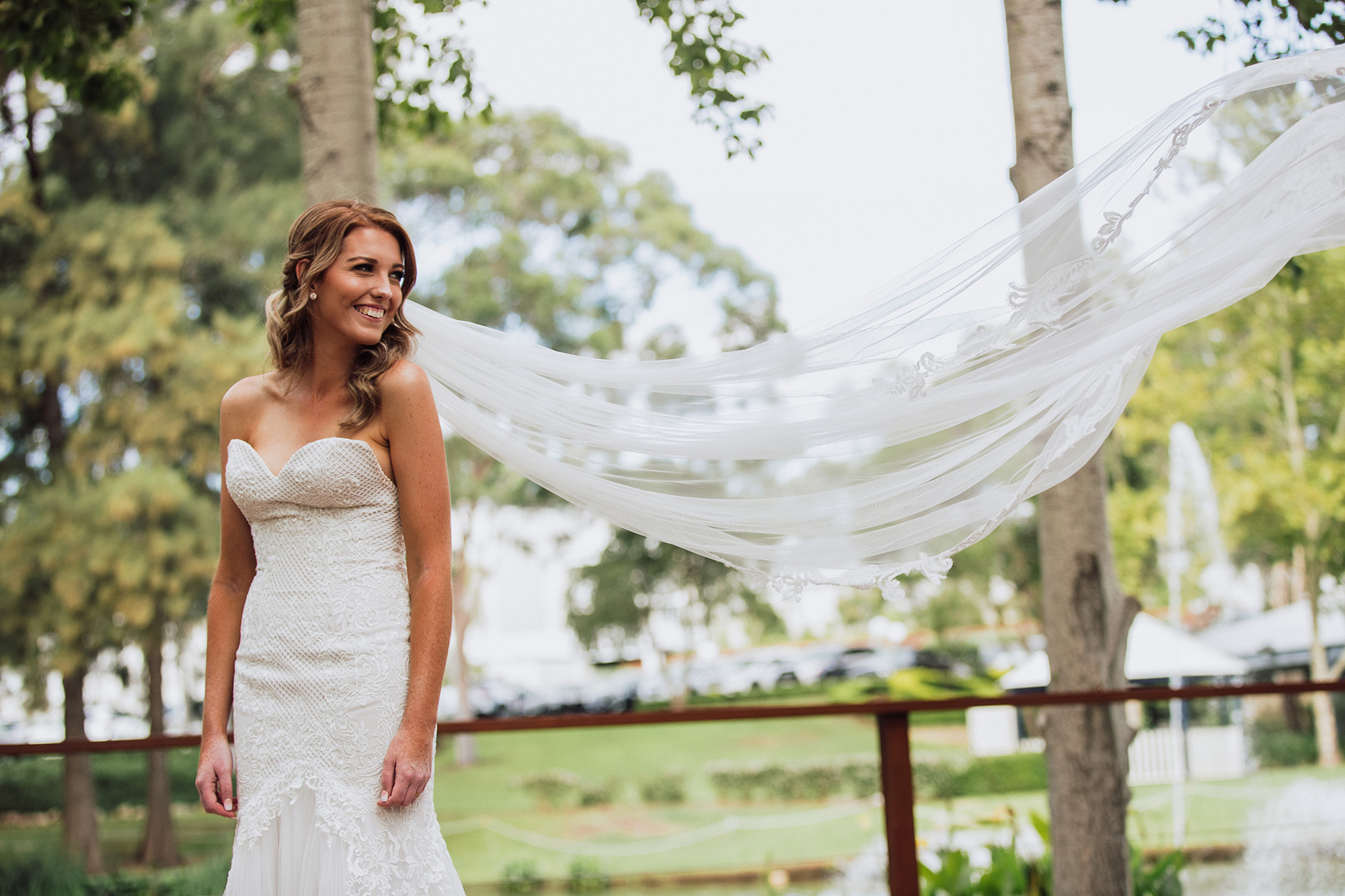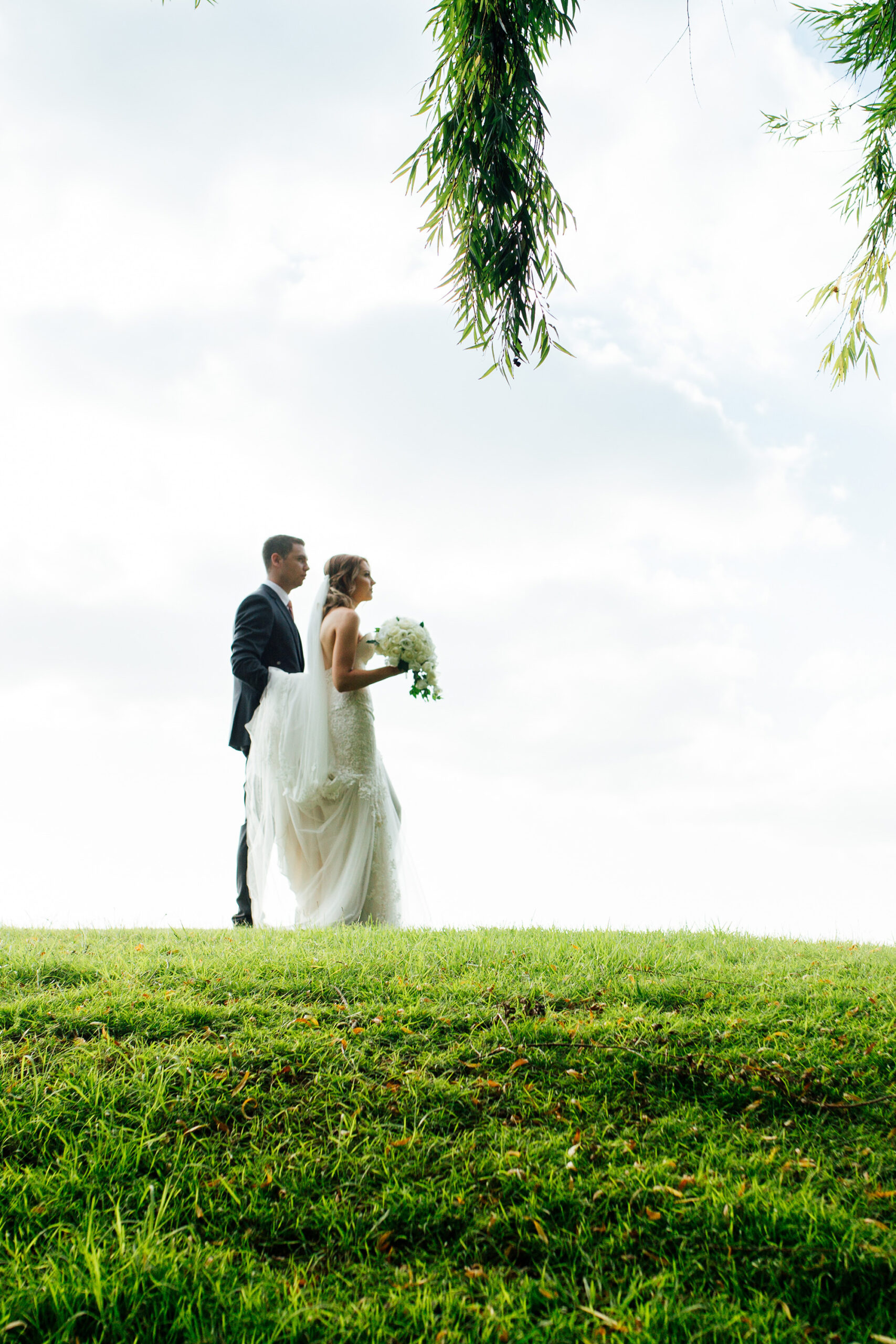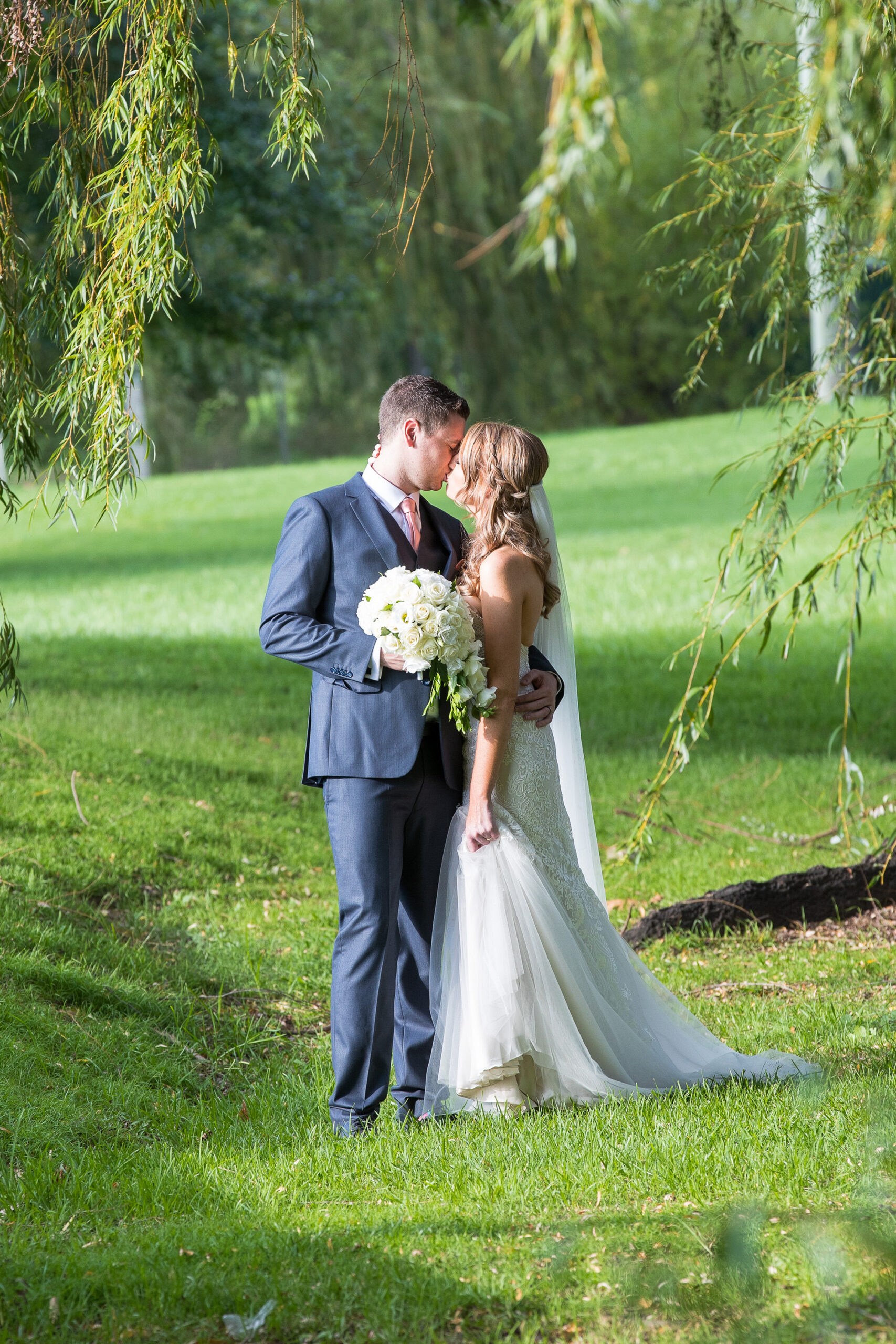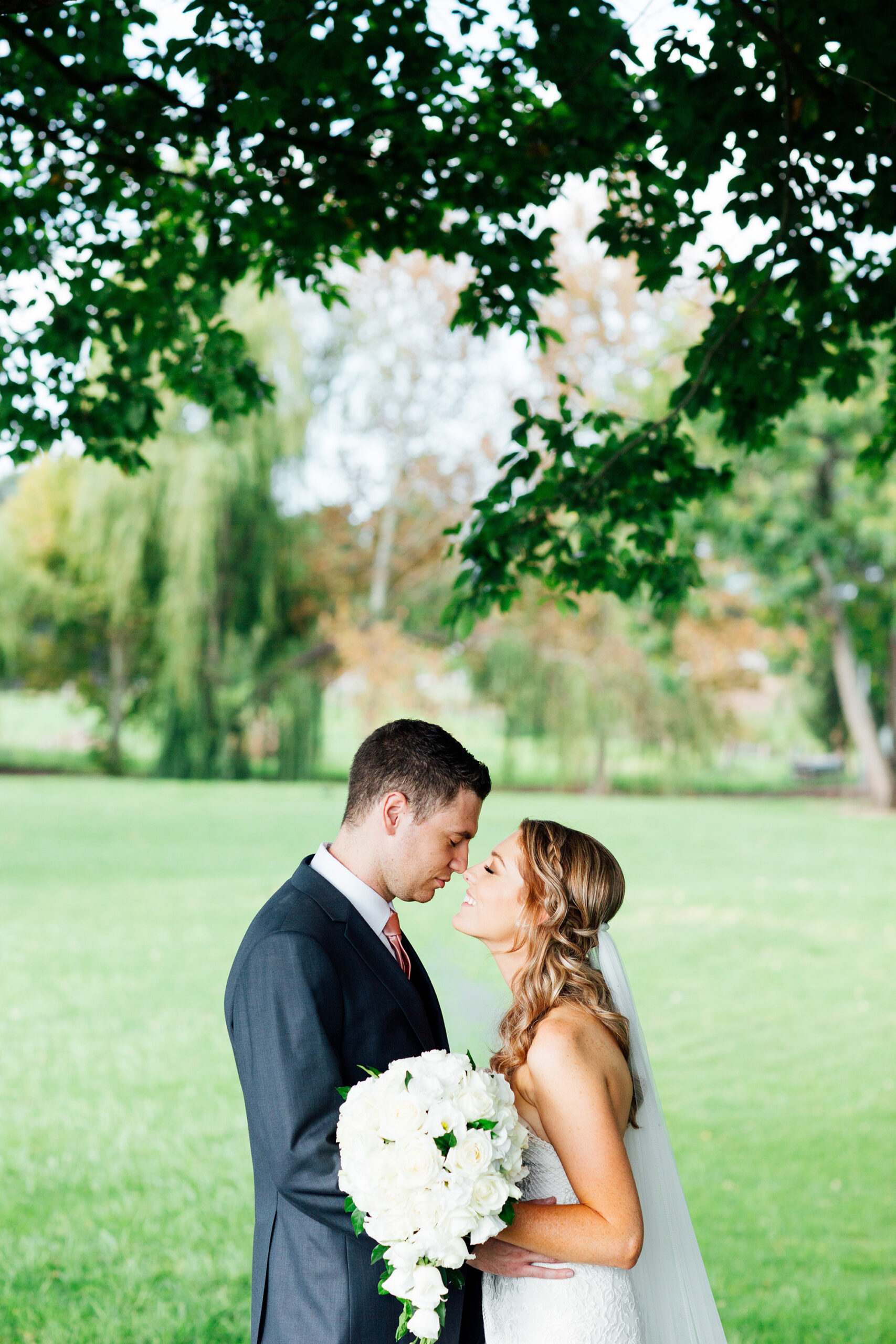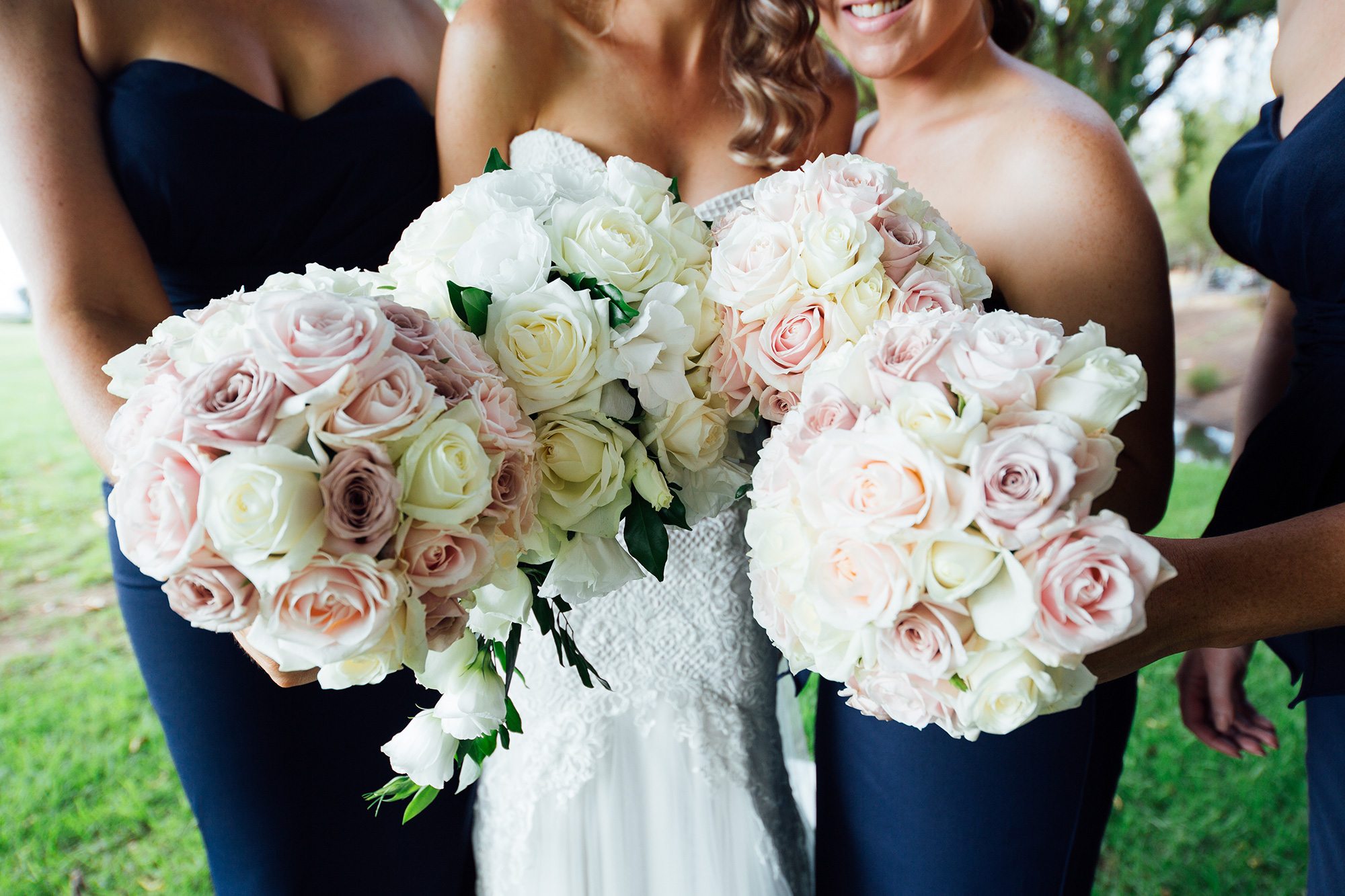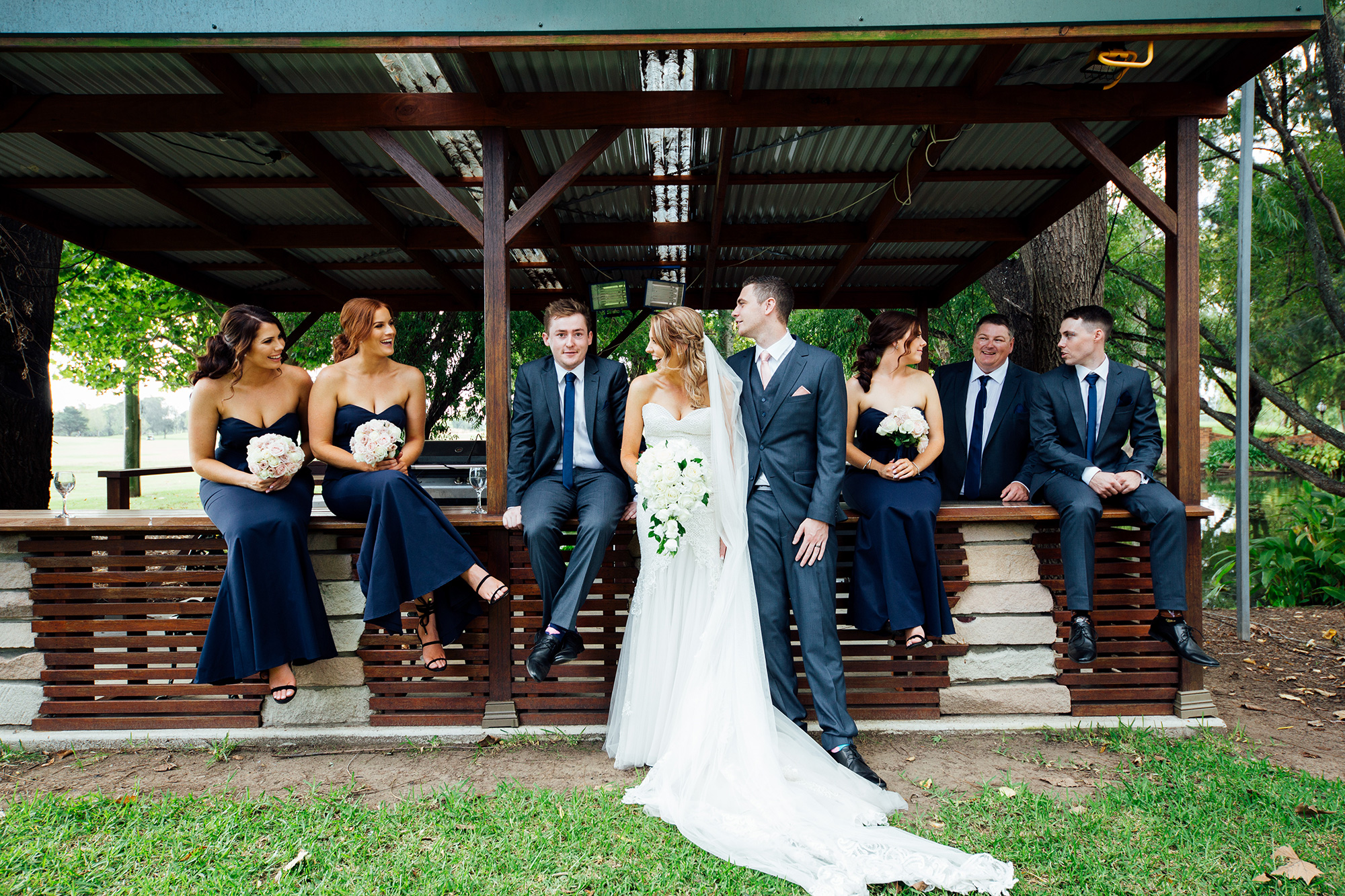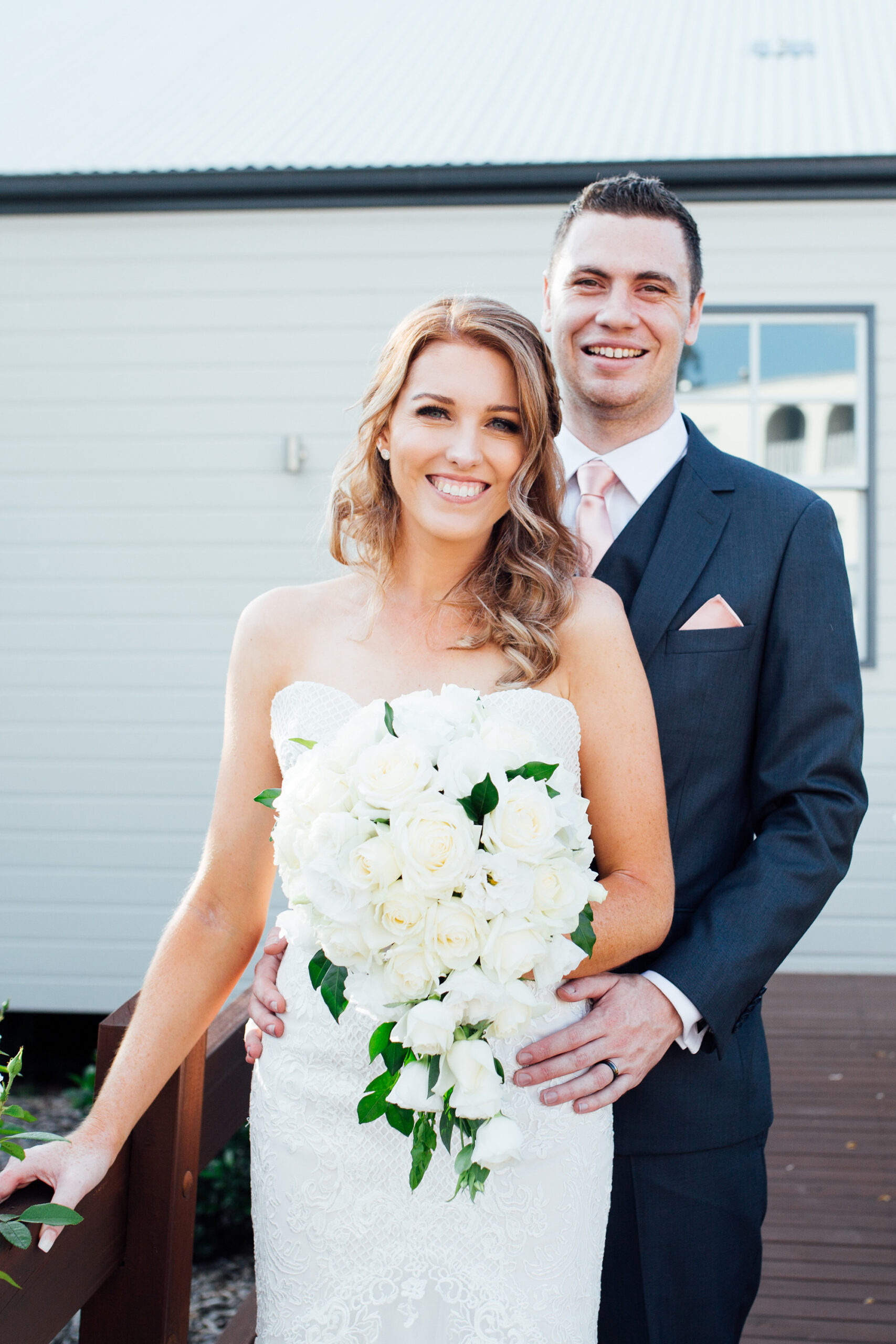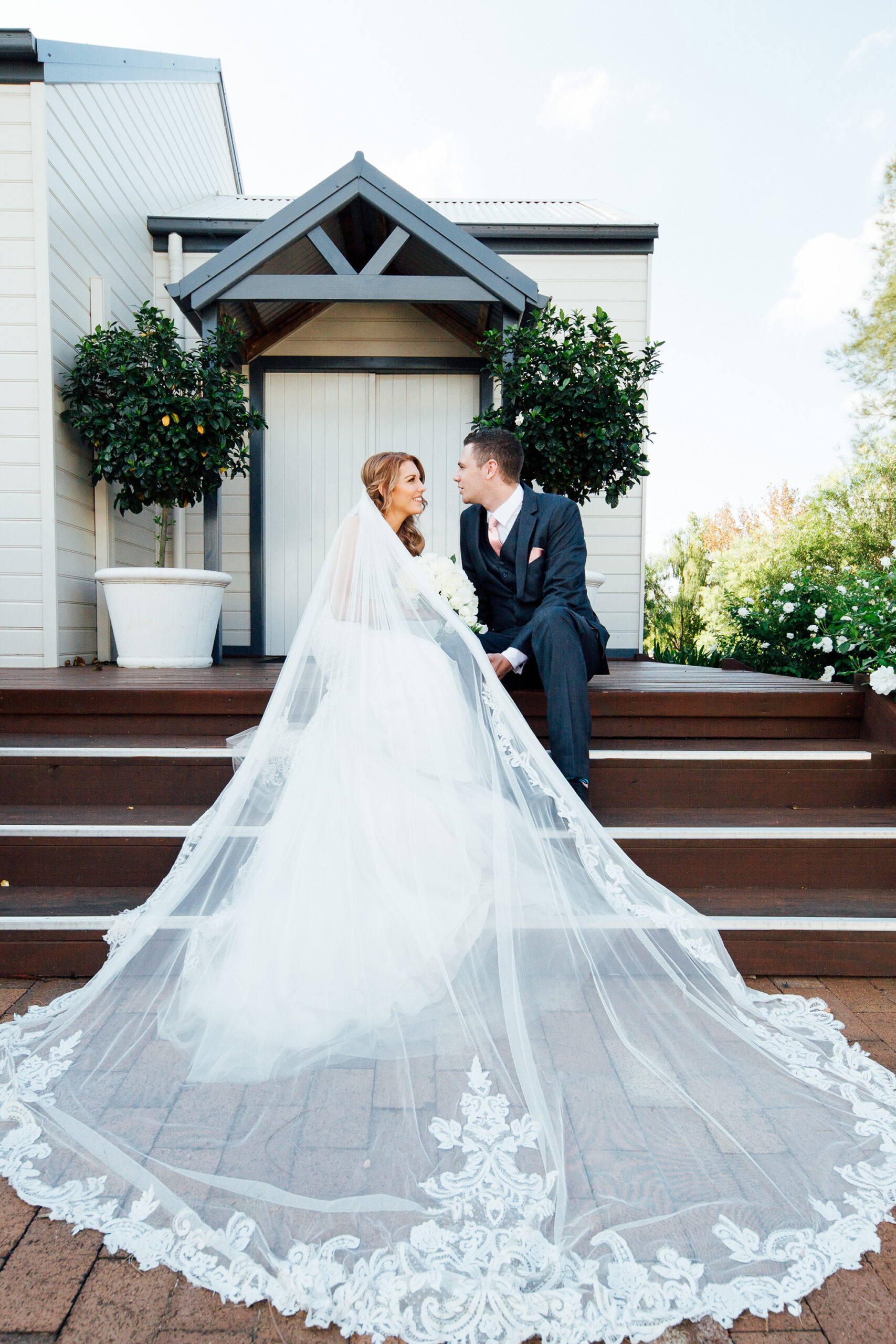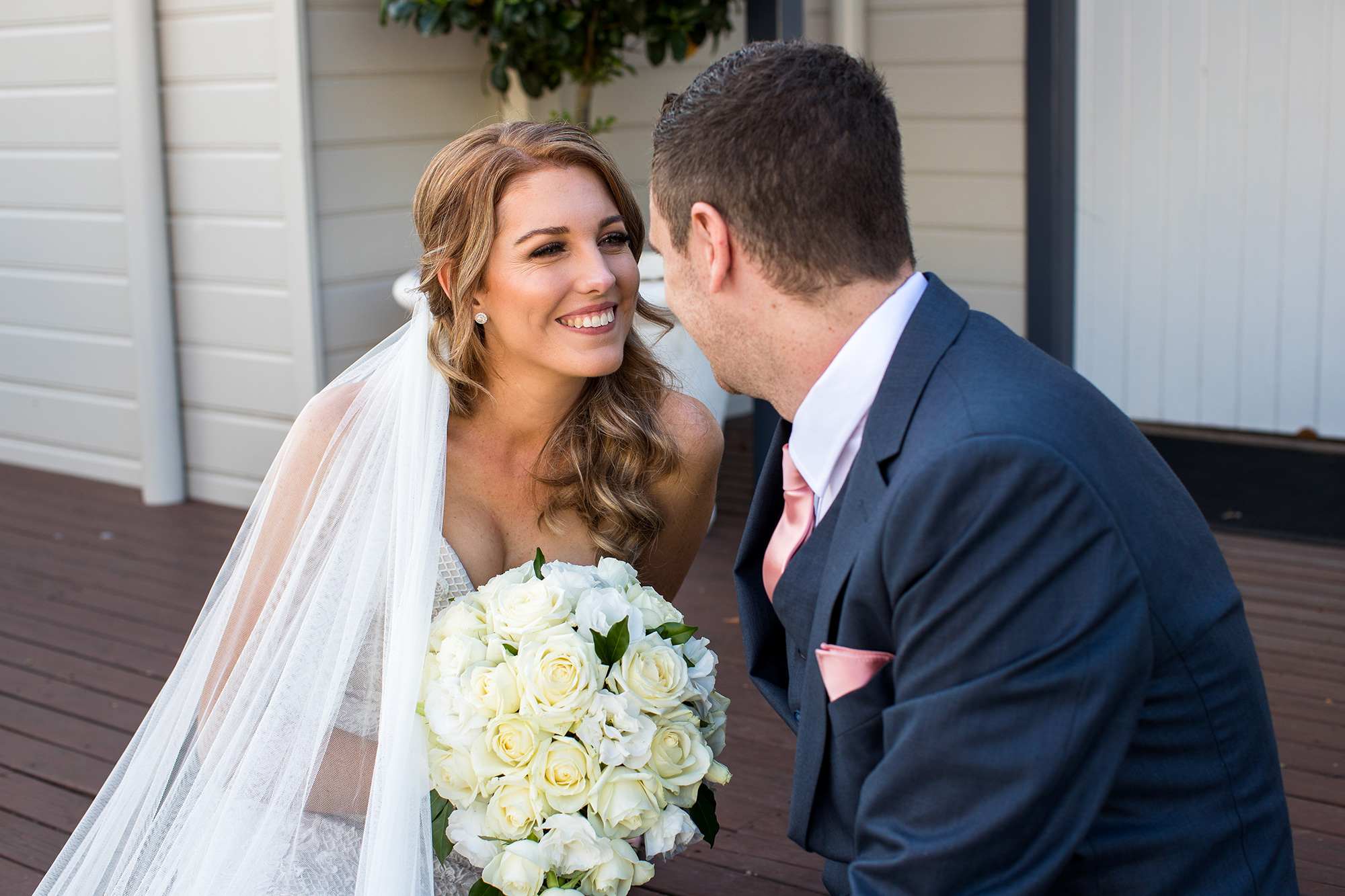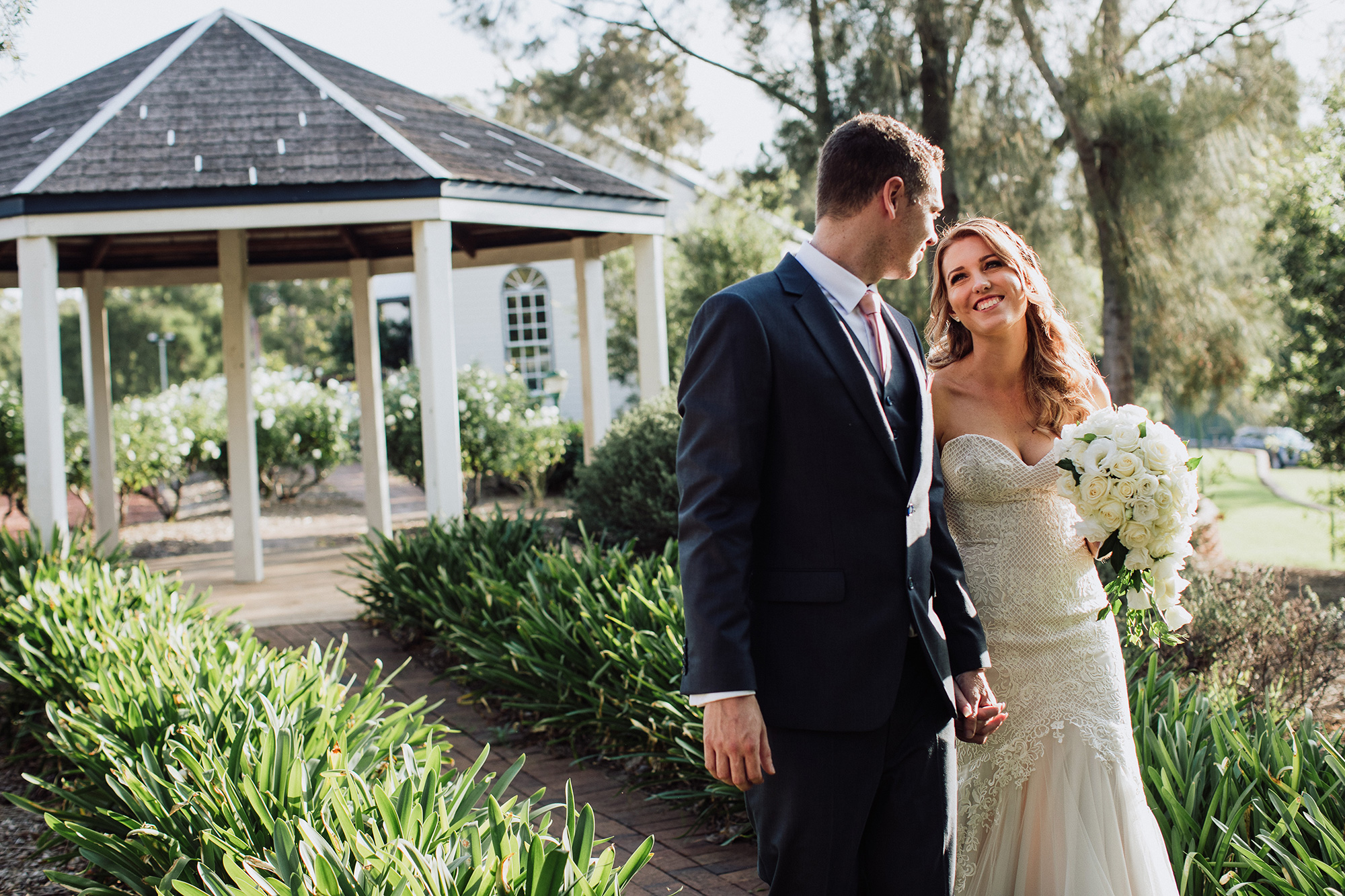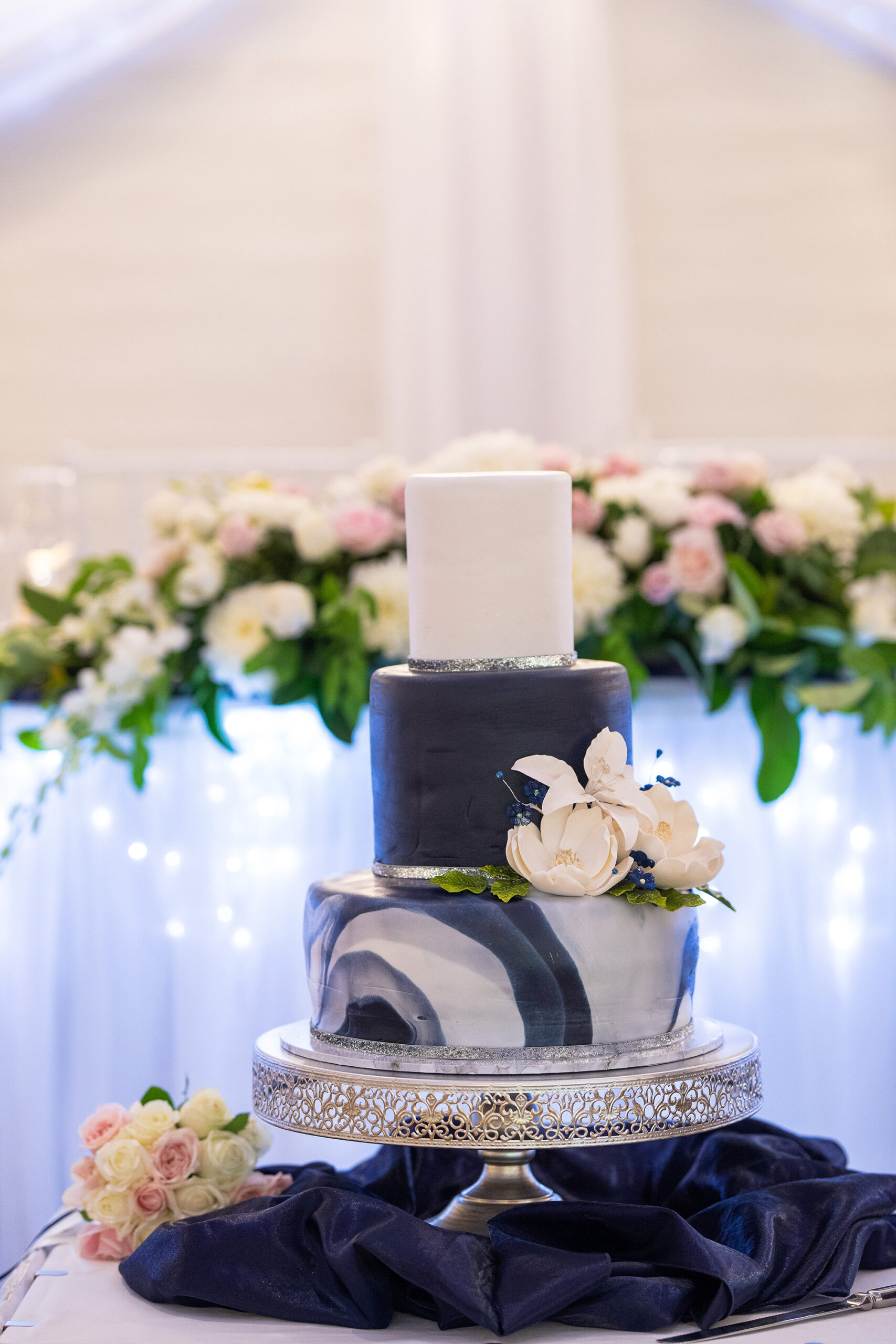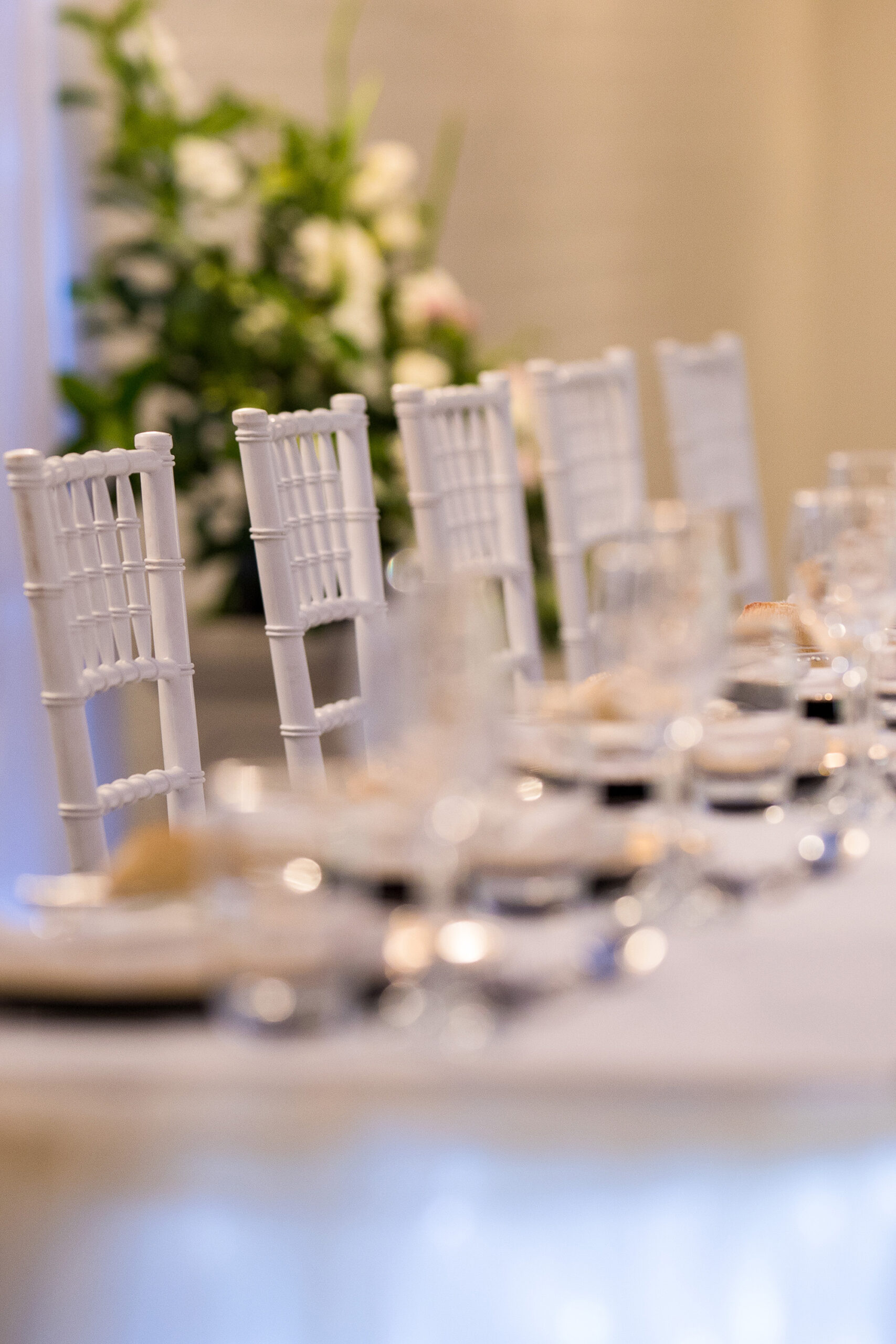 "We wanted the favour to be something that all our guests could use again. We decided on marble coasters with the name of each guest beautifully engraved," explains the bride.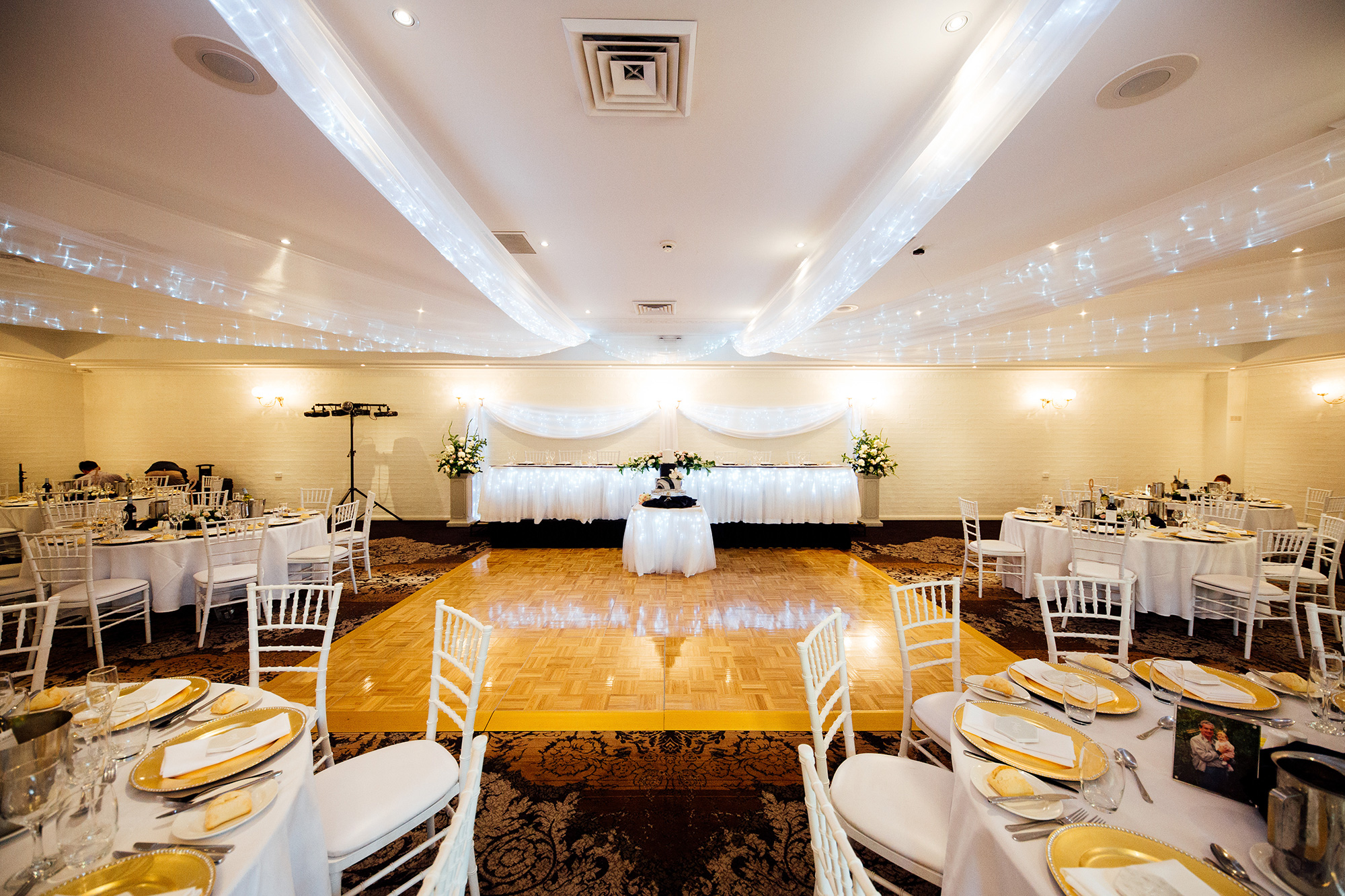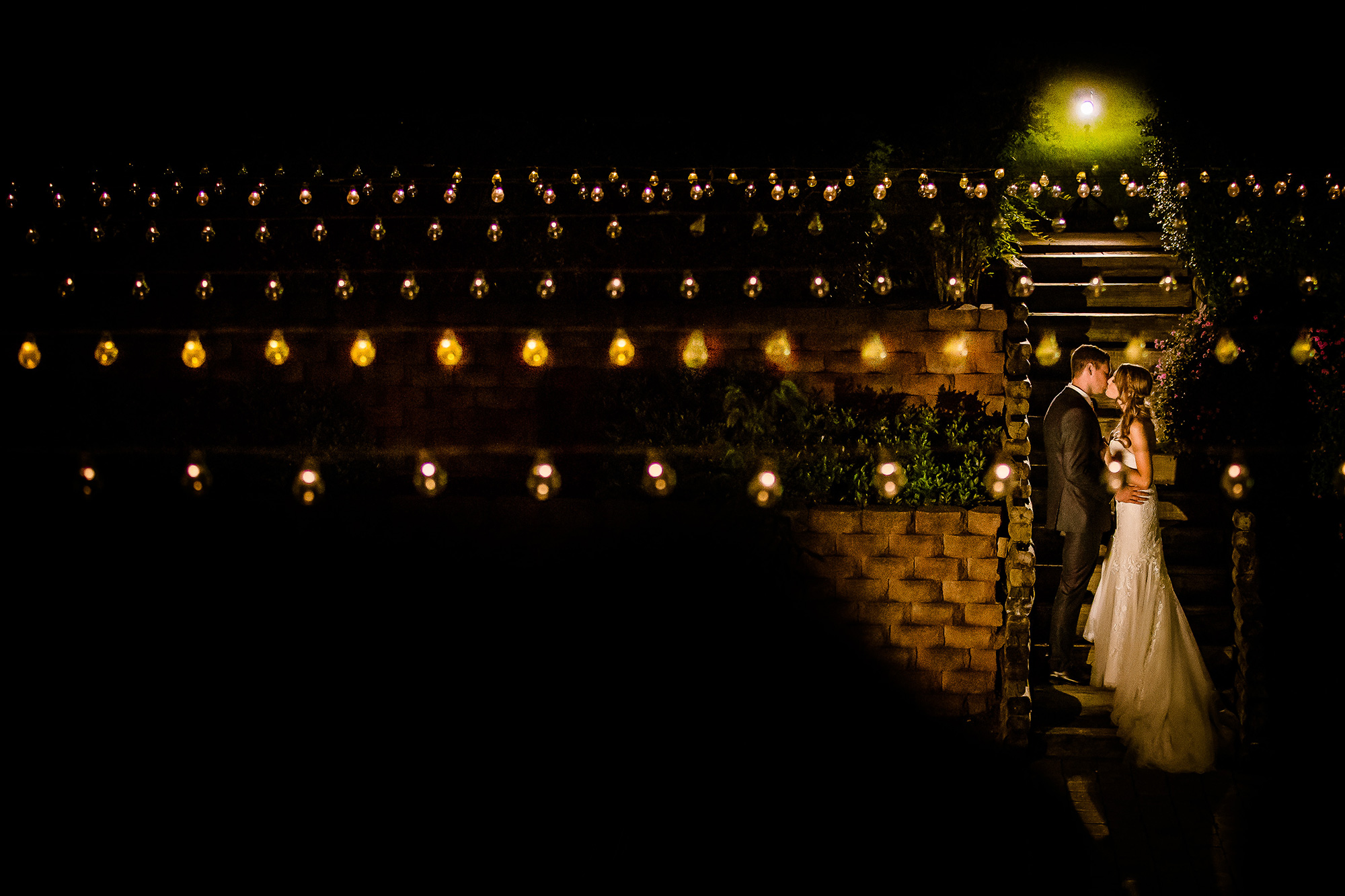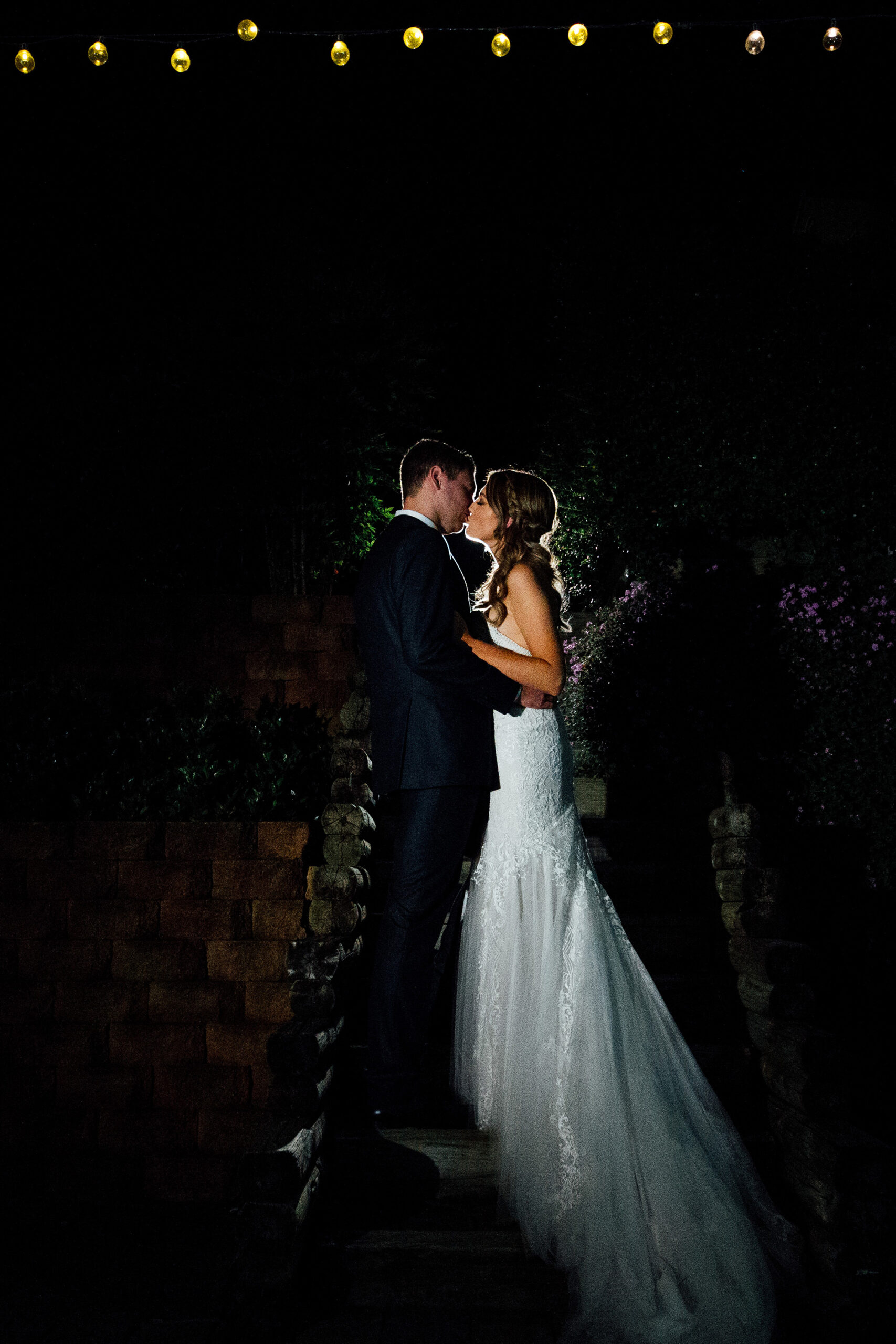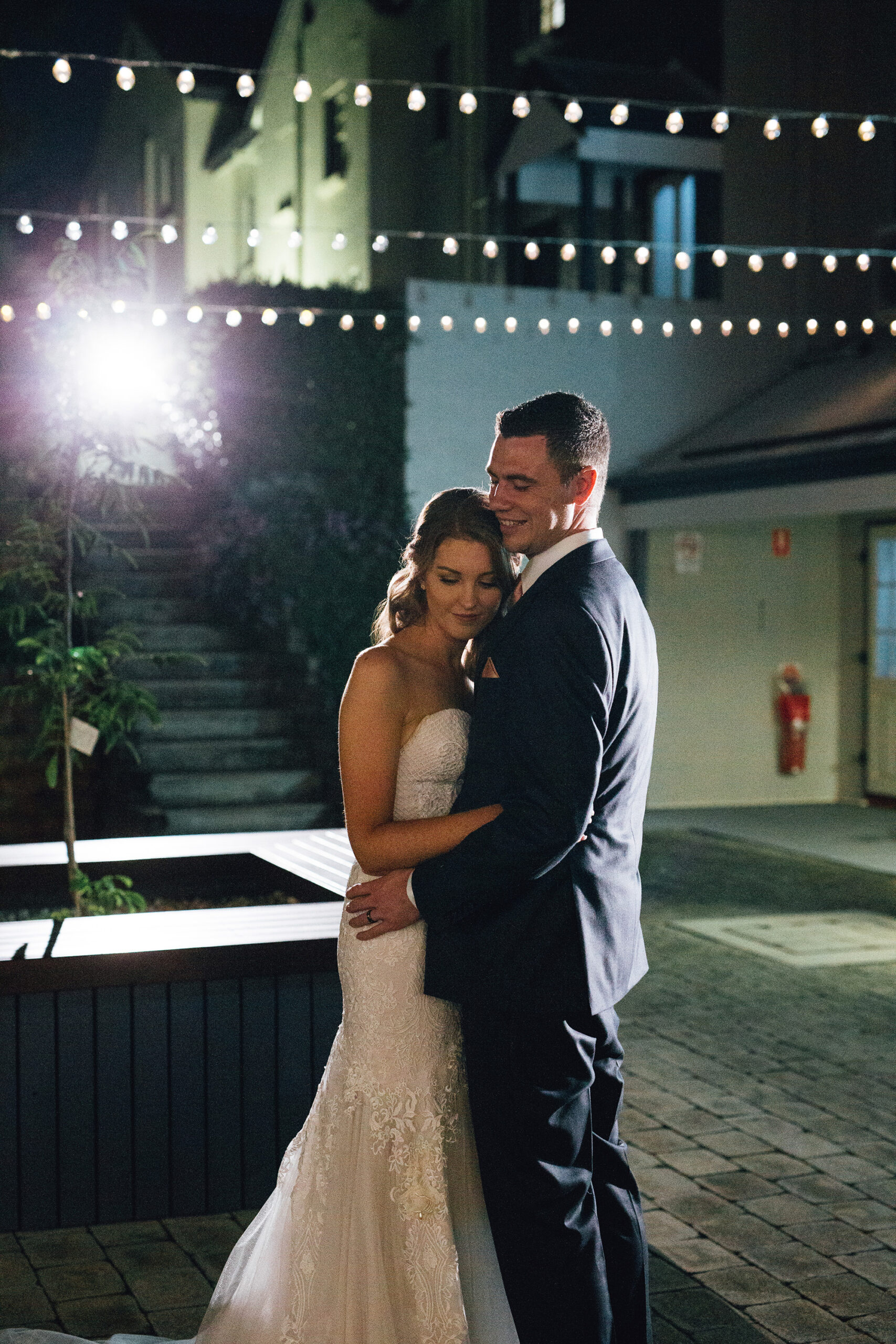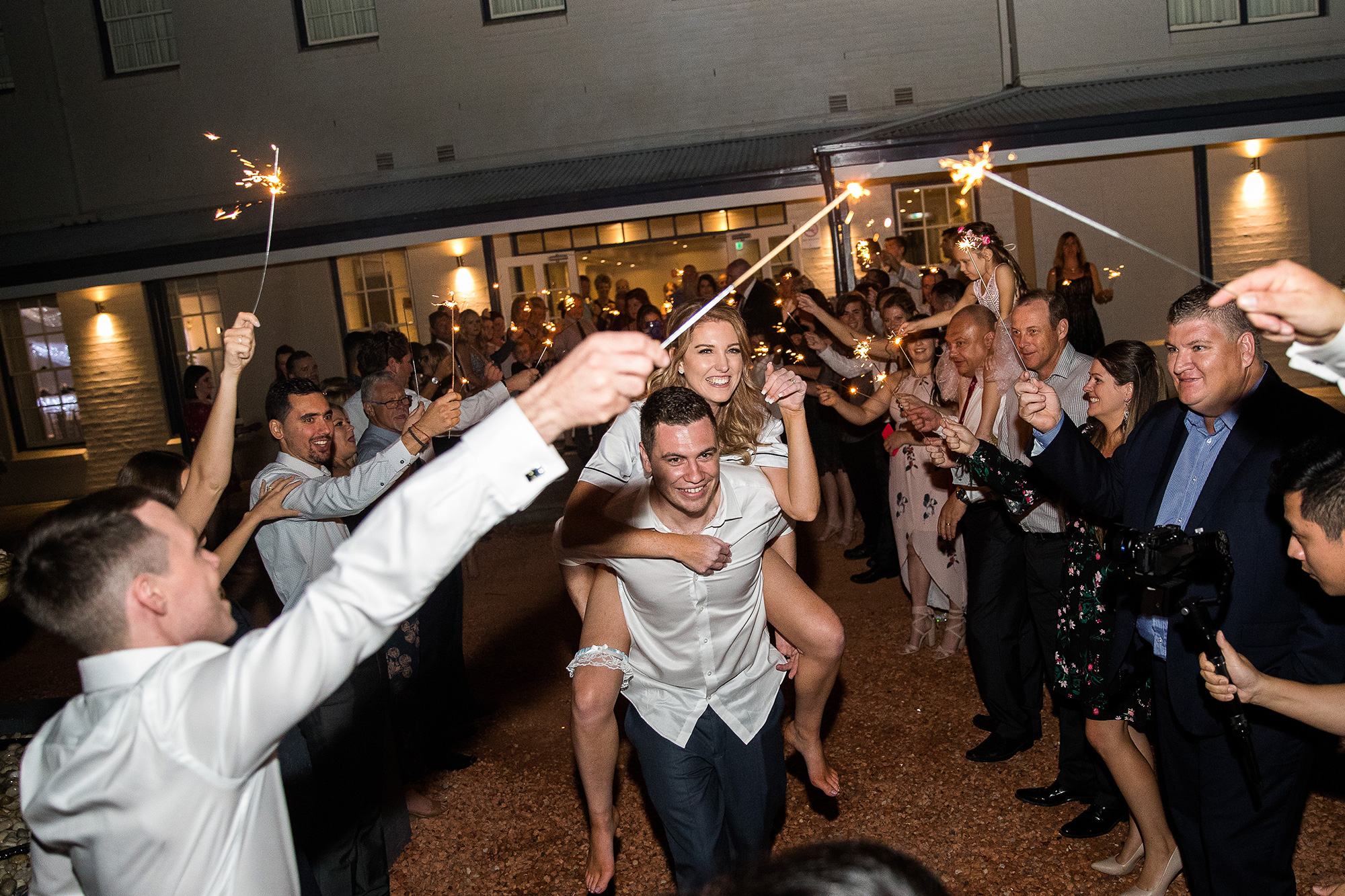 Video by Fame Park Studios.