"Not too many people can say they were married while aboard a paddle steamer, at a place the couple had never been to and had to traverse the countryside to find."
Yes, Christine O'Neill and Paul Stephenson's Murray River wedding was as unique as they are. The Melbourne couple ventured six hours to Swan Hill to find their perfect wedding venue: The Pioneer Settlement. Christine, 29, says the stunning location took their breath away, "from the gorgeous historical setting to the friendly staff who were more than keen to accommodate to our different needs," she said.
Paul, 32, became a paraplegic almost a decade before he met Christine after falling off a balcony from the third floor of an apartment. Despite enduring a lot through this time, his bride says "nothing gets in his way" and he is a "very strong, funny and capable" person.
Cue Paul's charm, when he met Christine on a random night in Port Headland — a small mining town in WA. "Paul can be very confident so he and his friends started talking to me and eventually Paul walked – actually rolled – me the rest of the way home," smiles Christine. Seven months later, they were engaged!
Their beautifully-styled wedding on January 9, 2015 had an intimate feel with just 60 guests. "Picture vintage couches, rugs and barrels placed out in front of a picturesque river," describes Christine. "All next to a large open and spacious barn decked out with lights and sunflowers."
Photos courtesy of Kiss Me Hello Photography.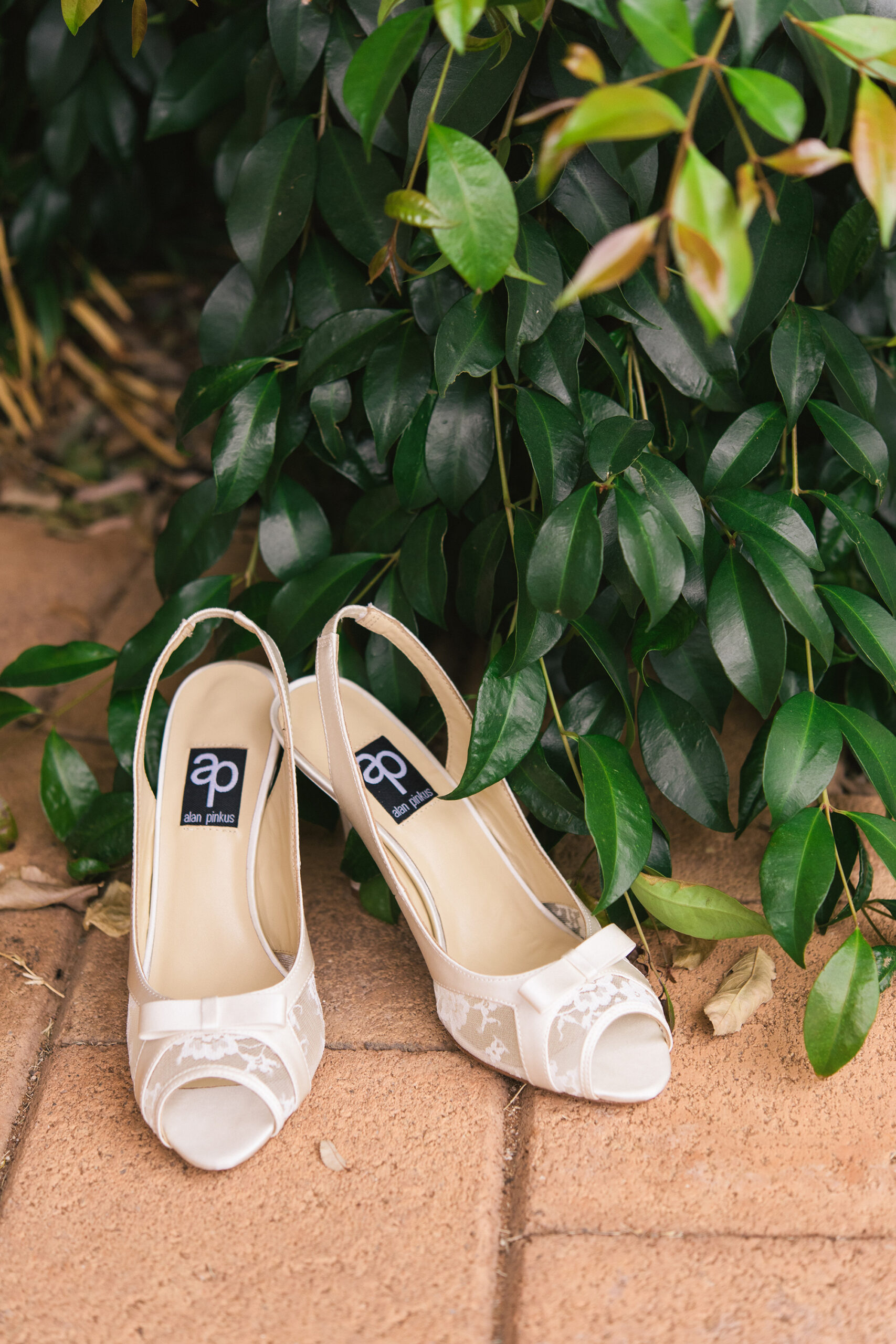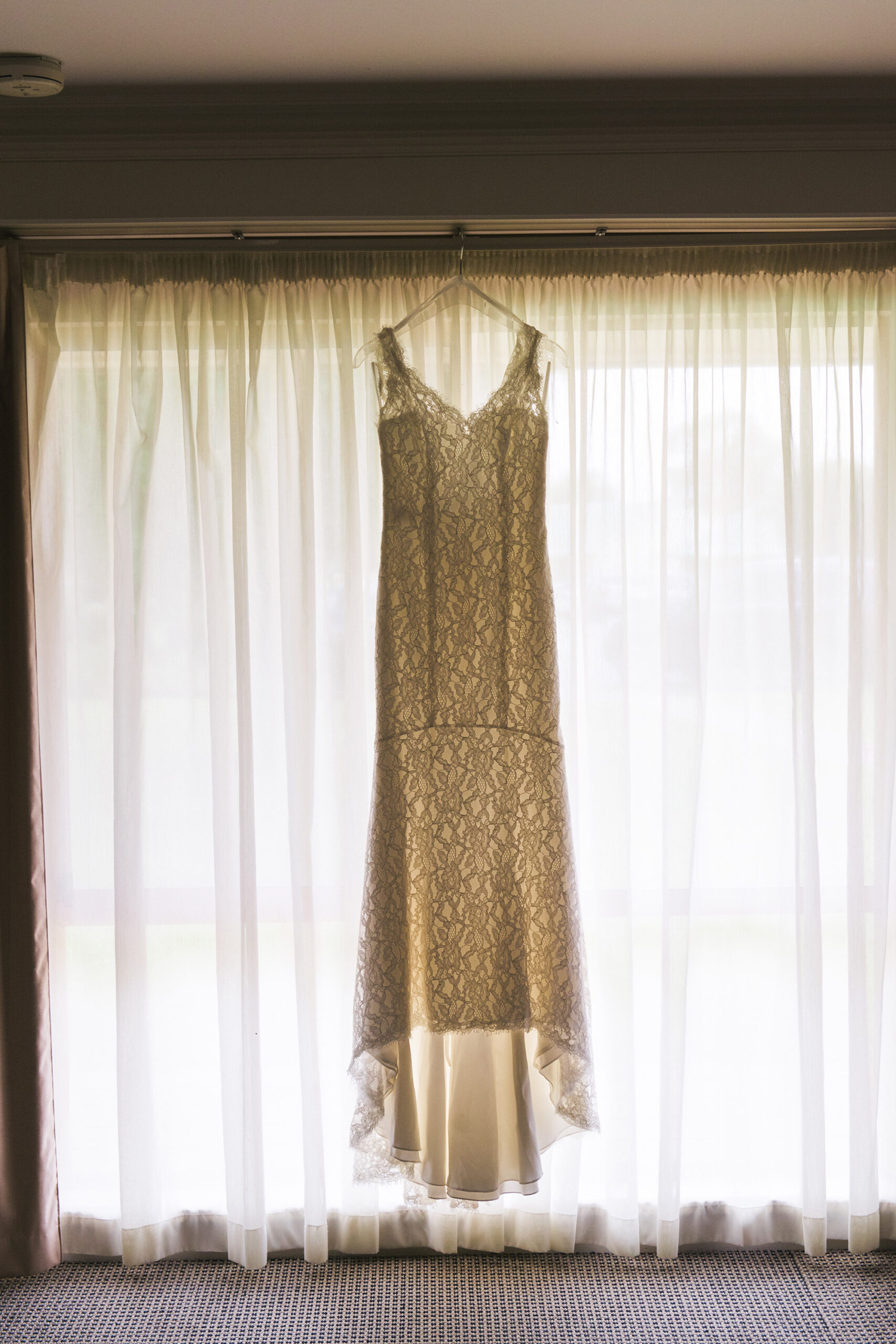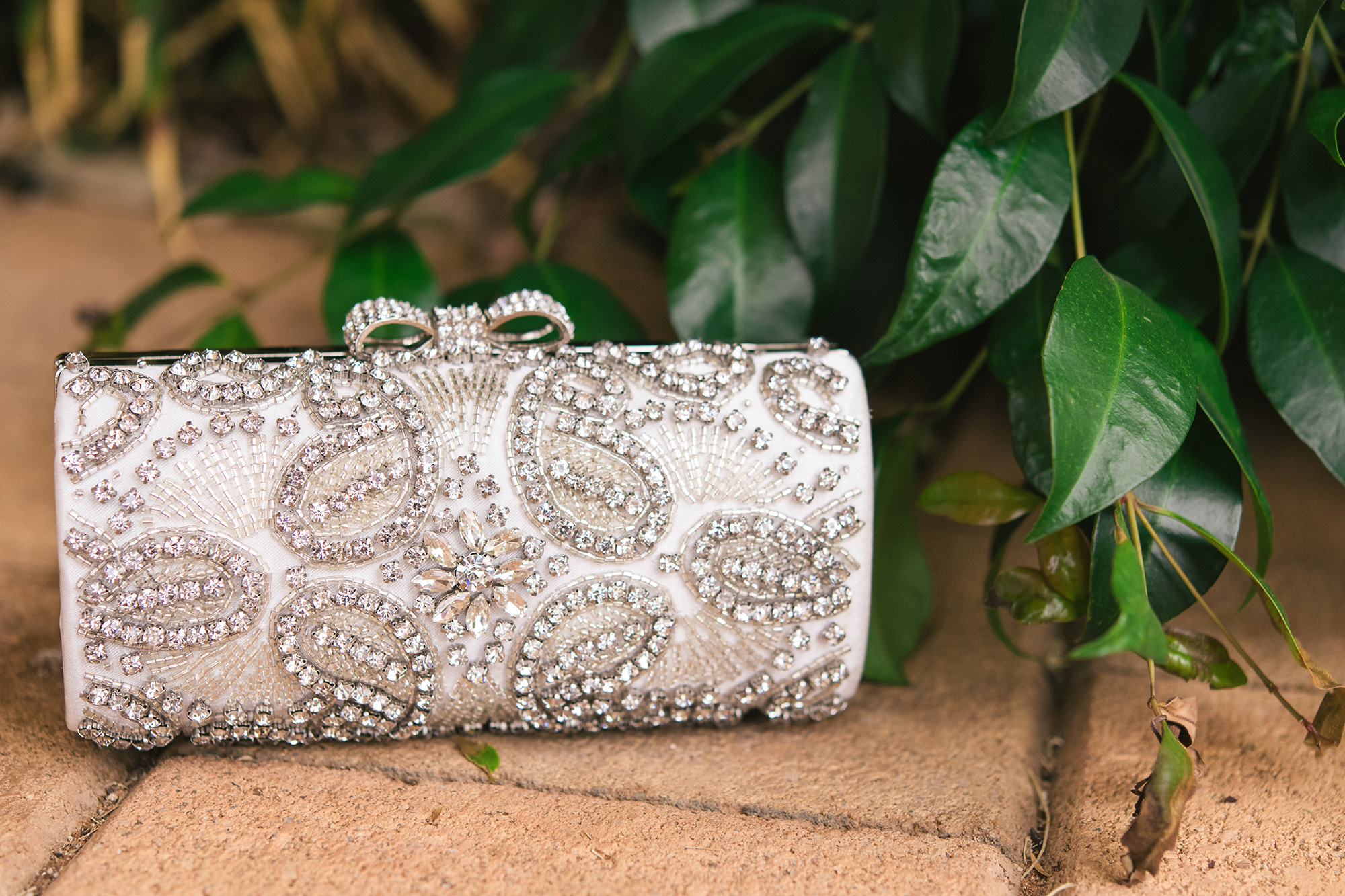 Christine's classic lace gown was sourced from Bluebell Bridal, which she teamed with a vintage headpiece and jewellery from Fletcher & Grace.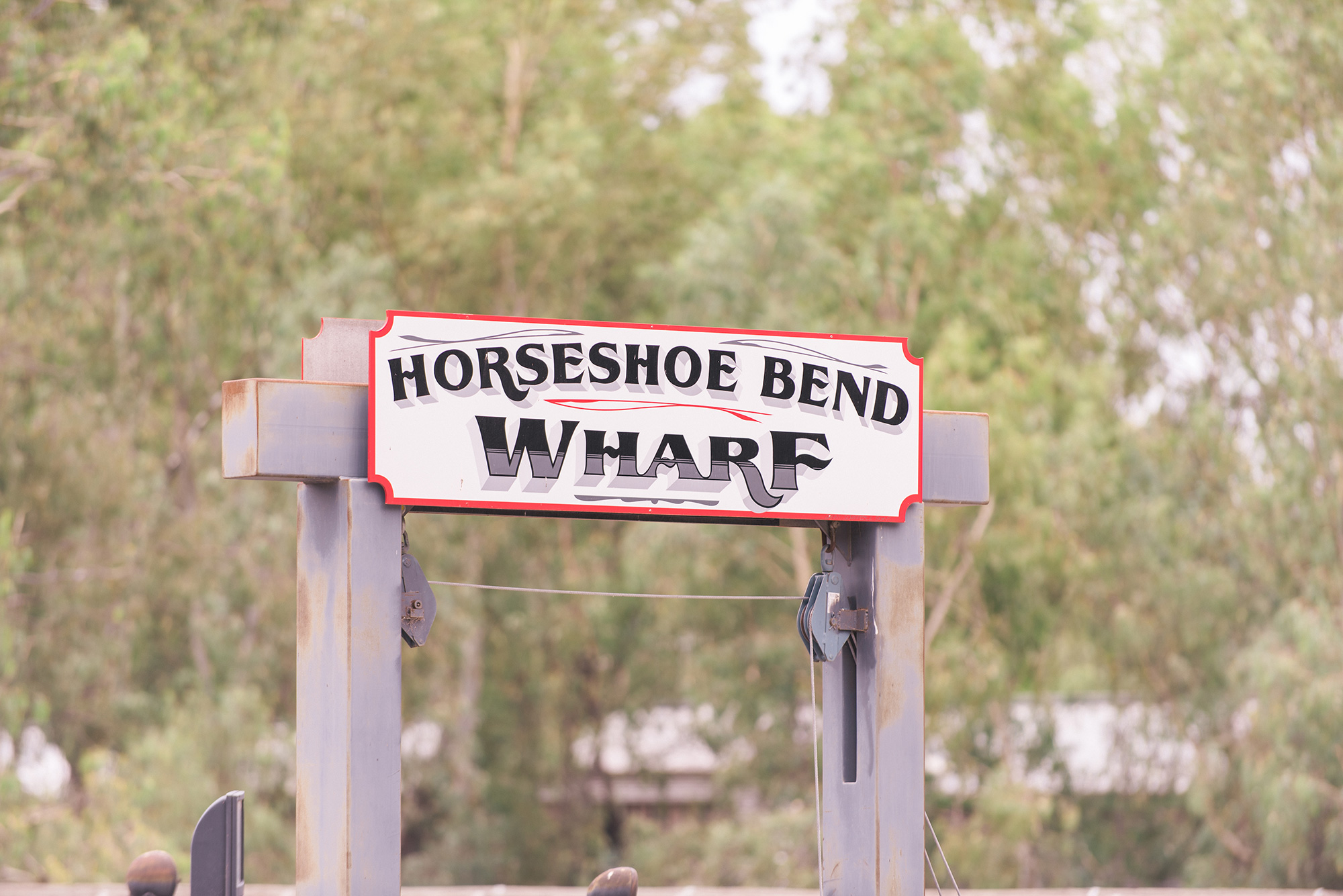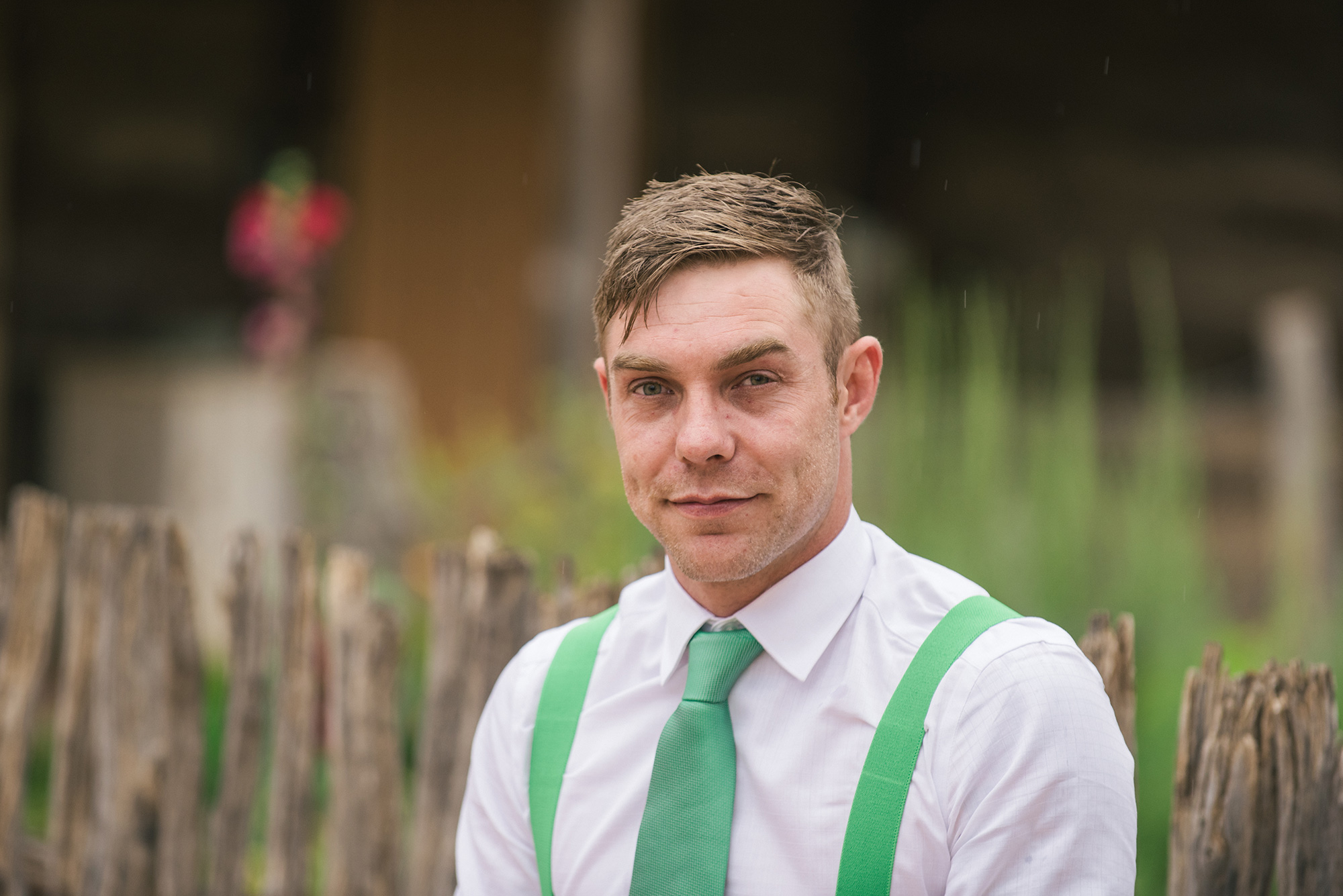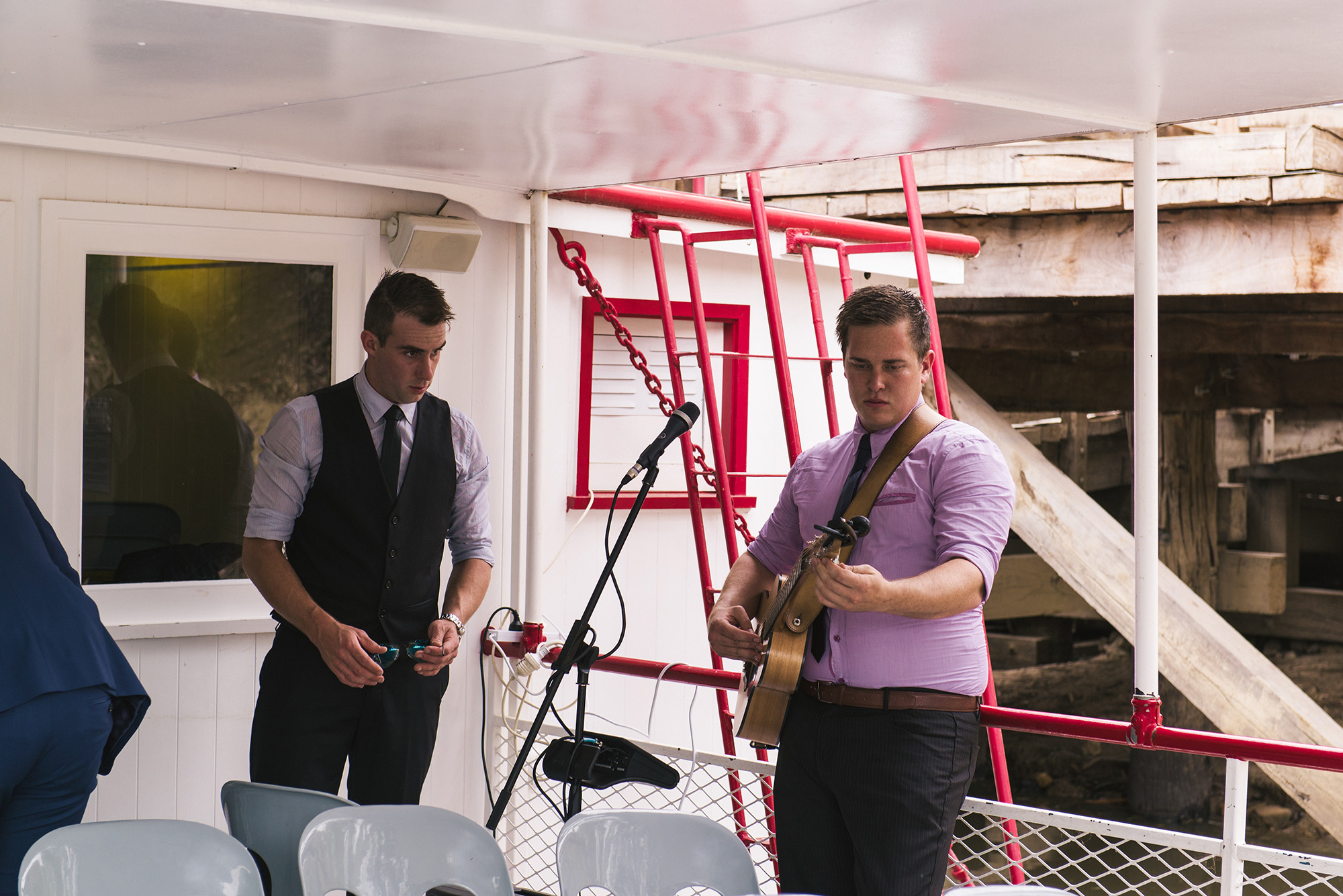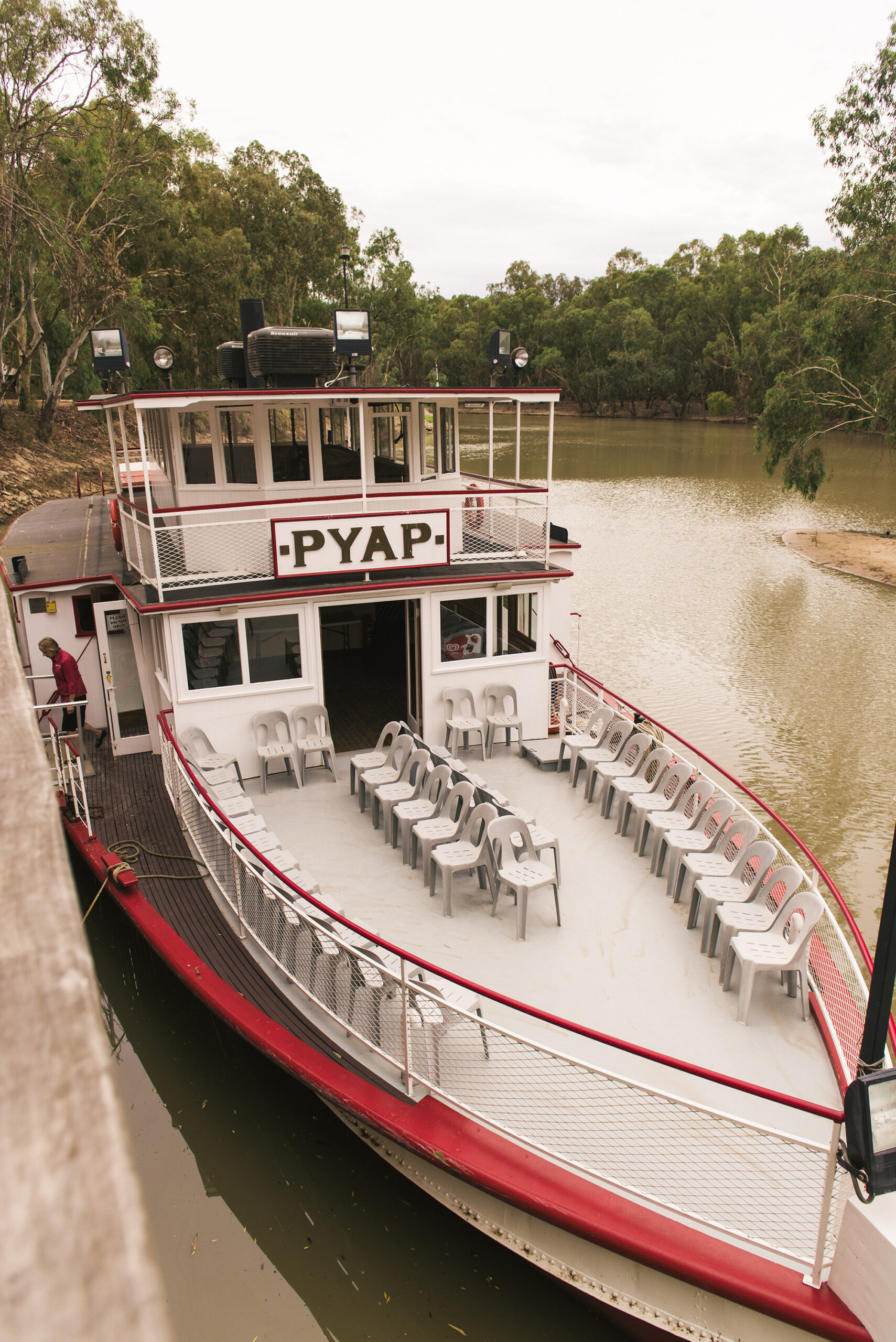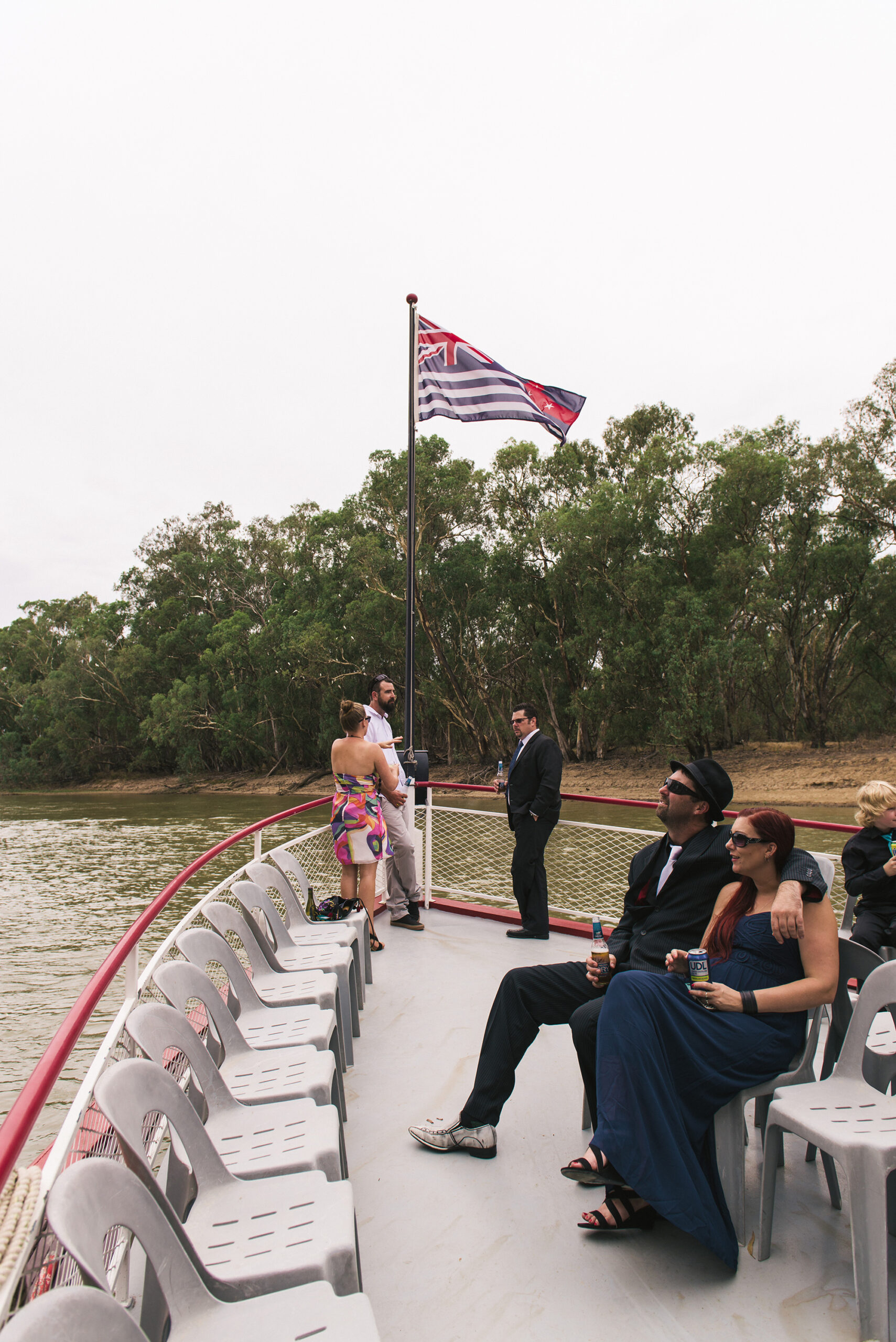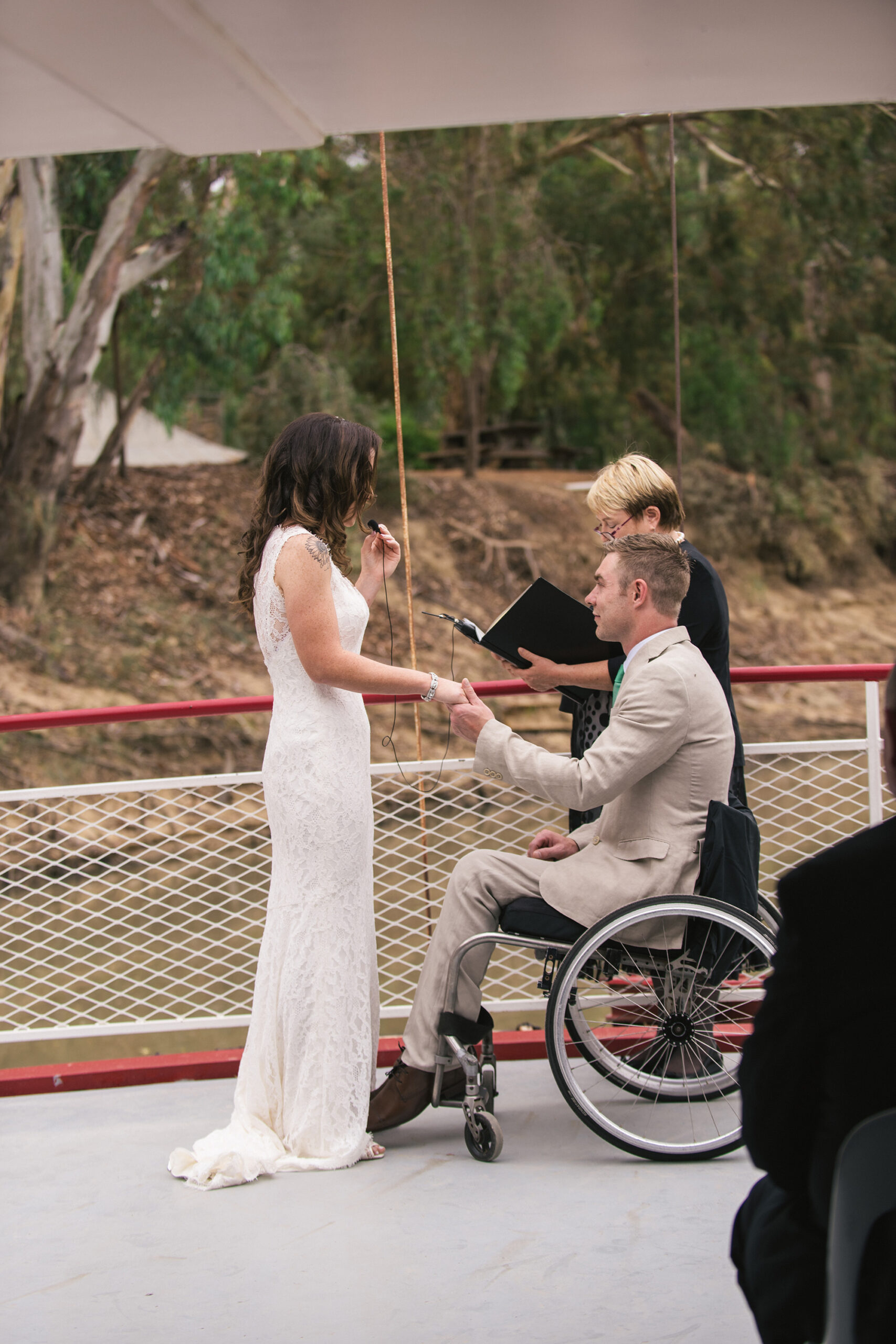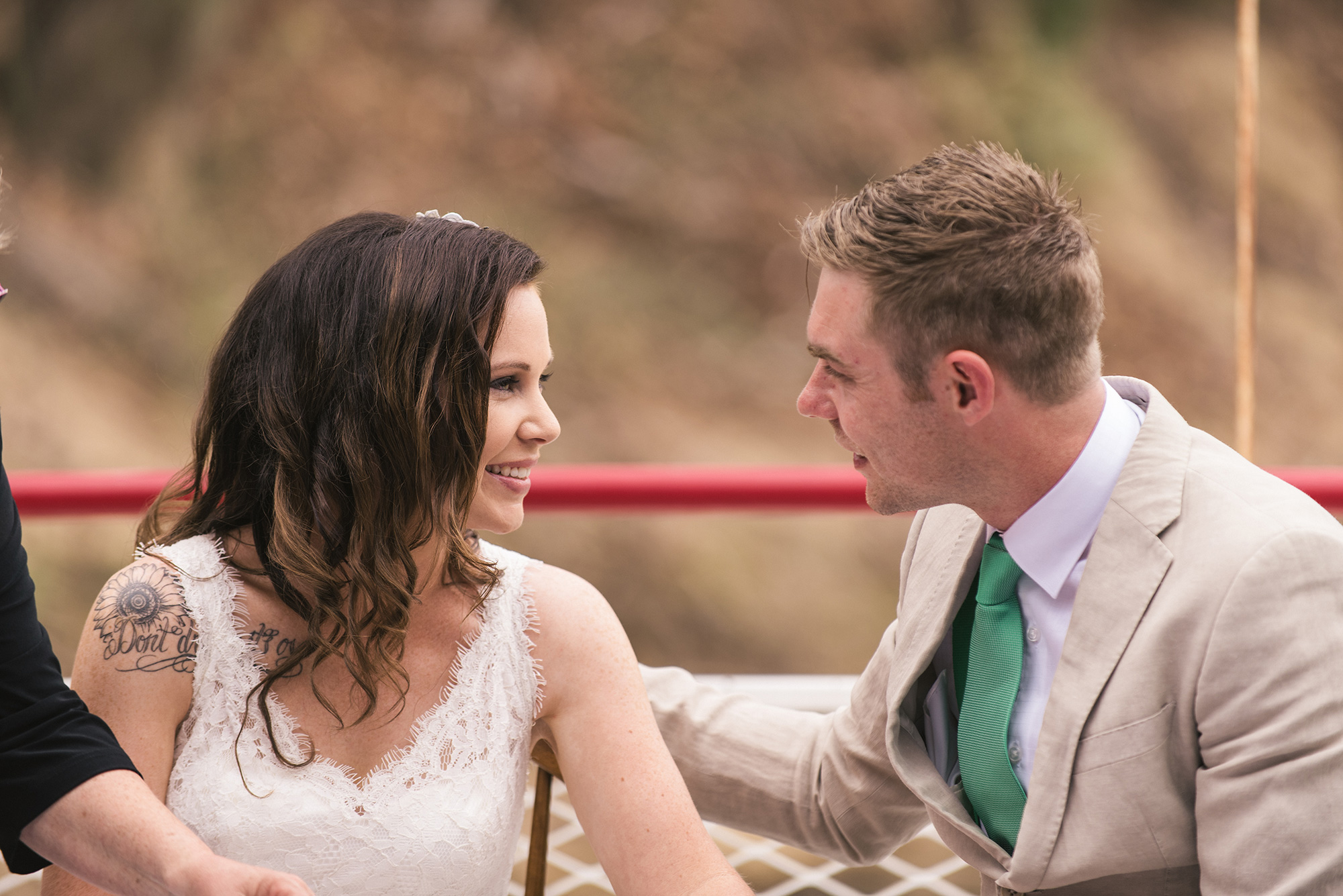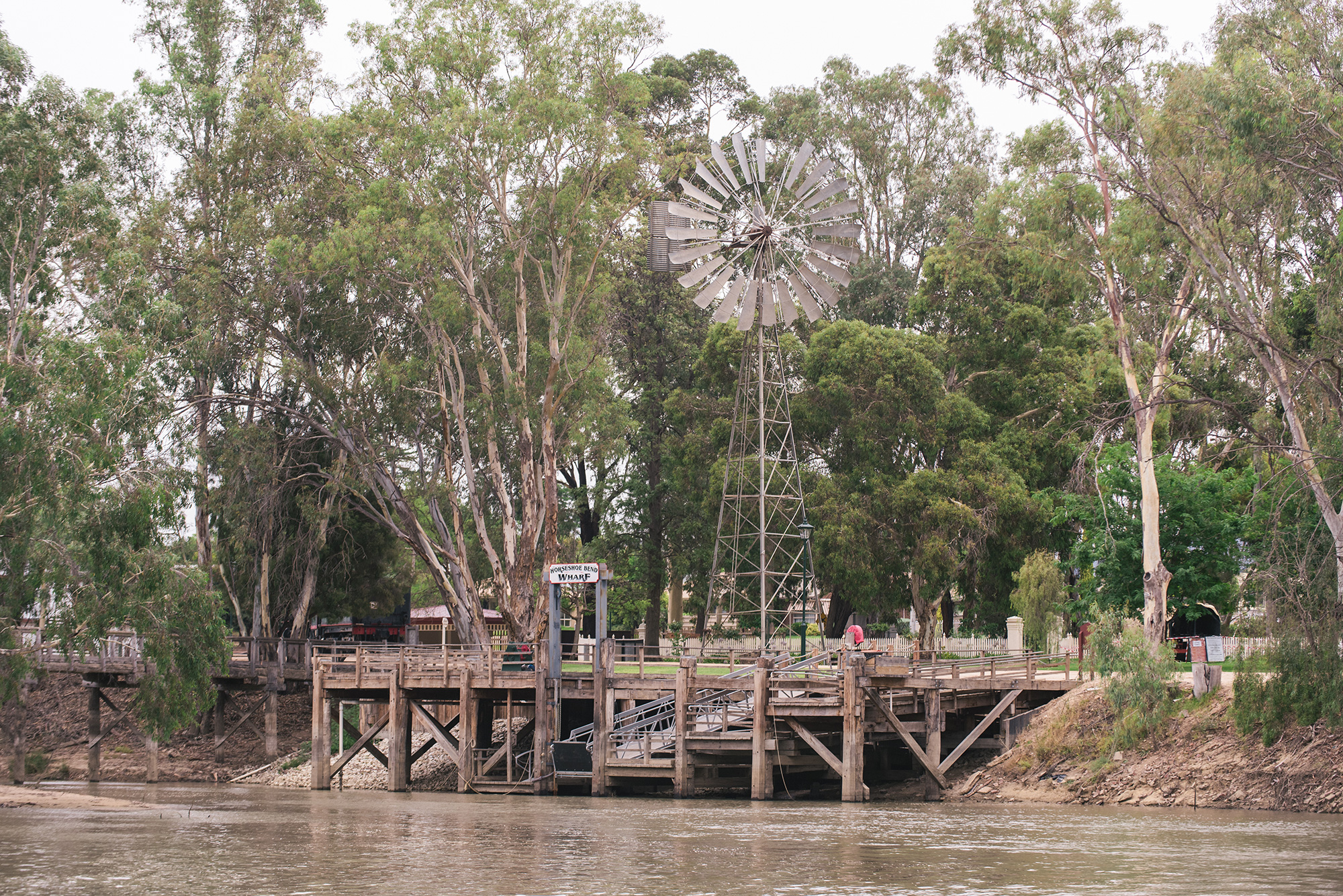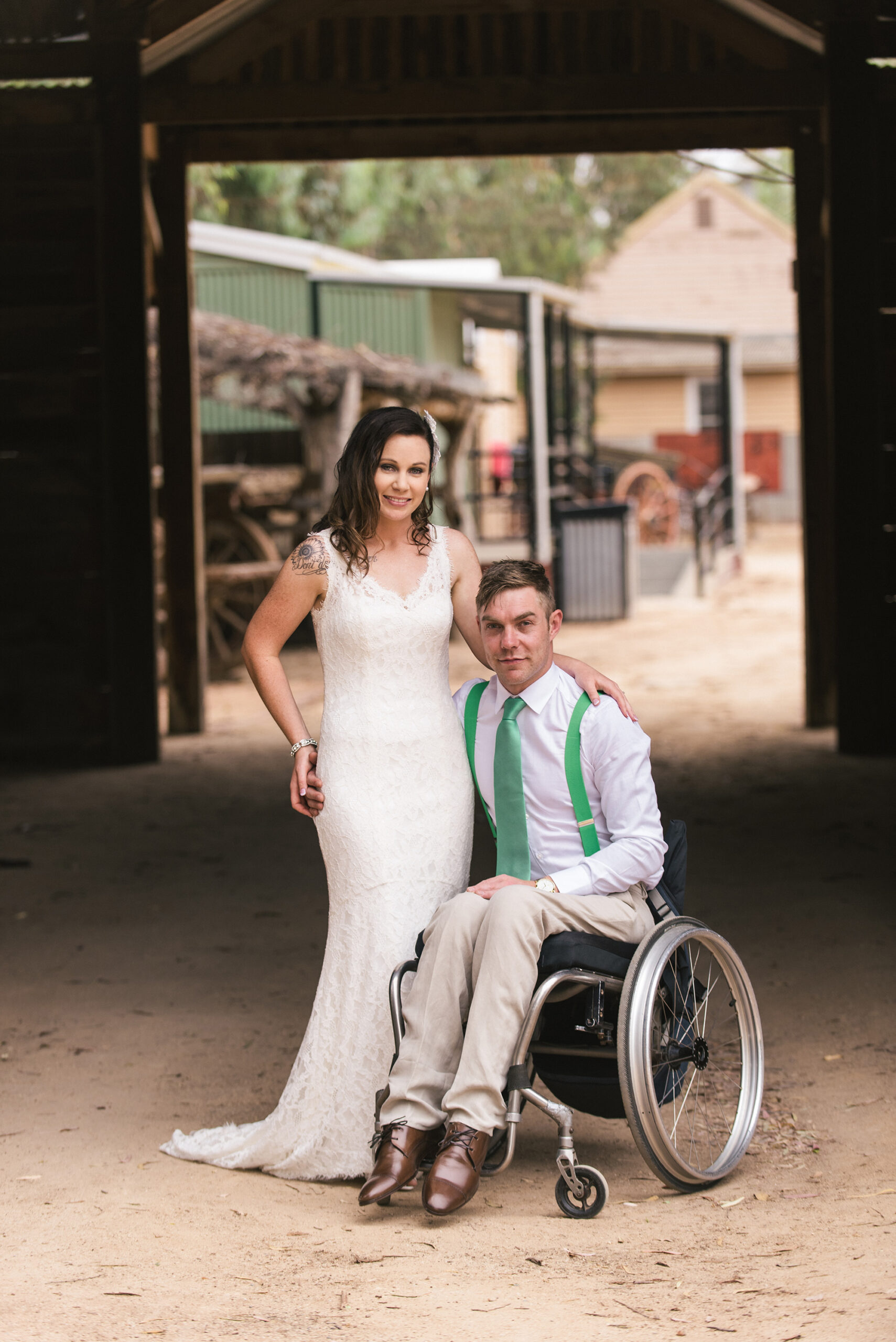 The couple chose not to have a bridal party, "We didn't want to have to choose between our friends," says Christine.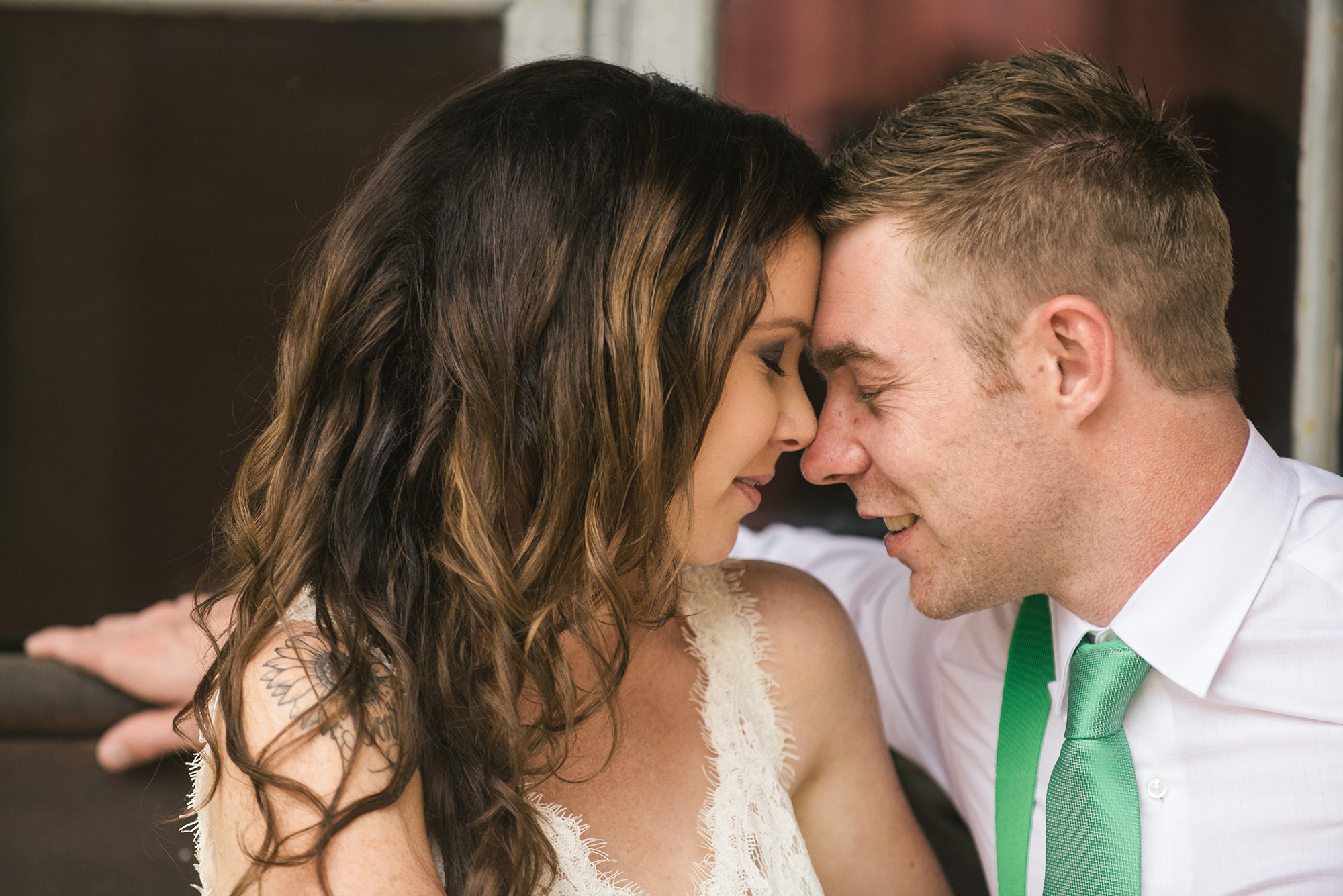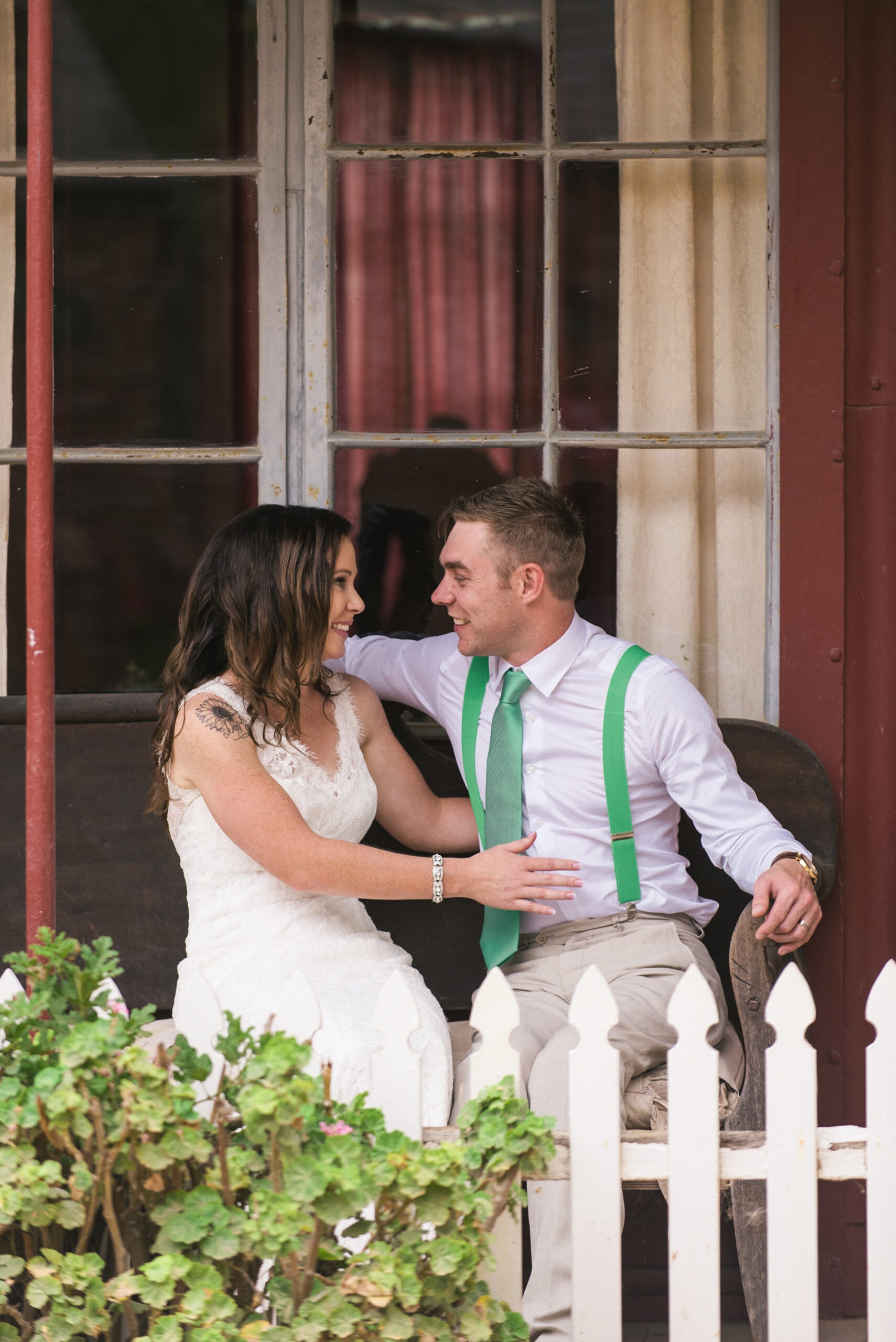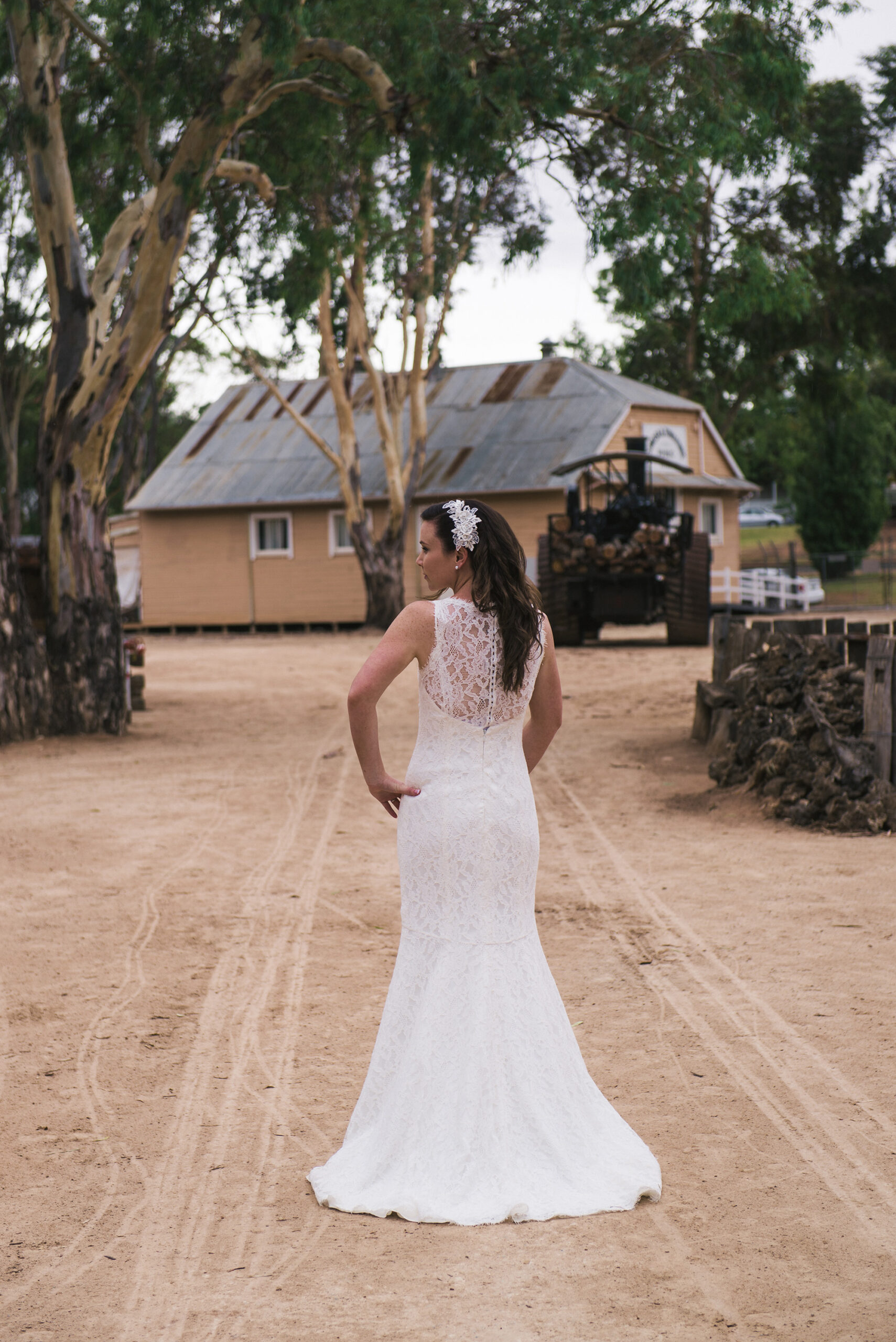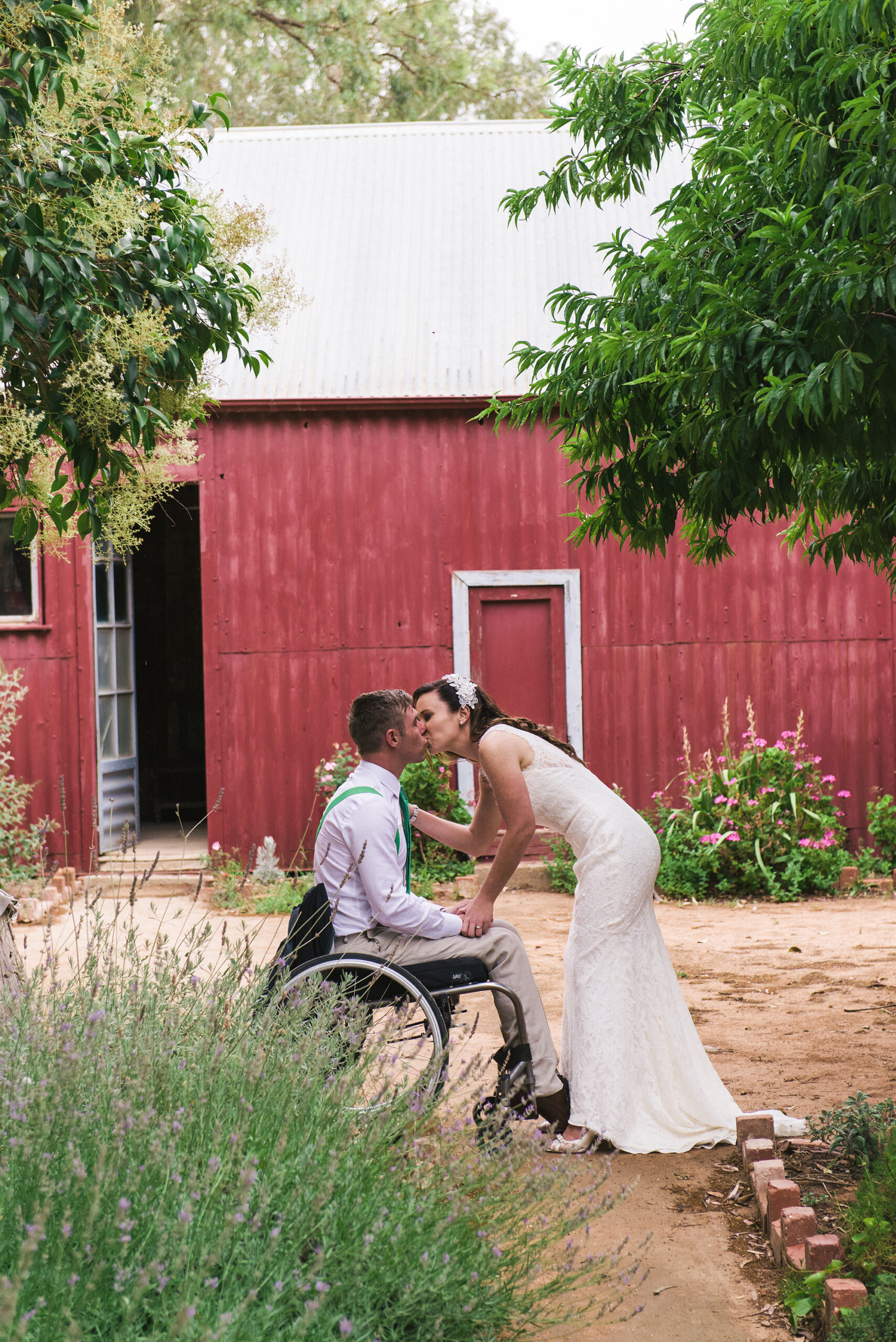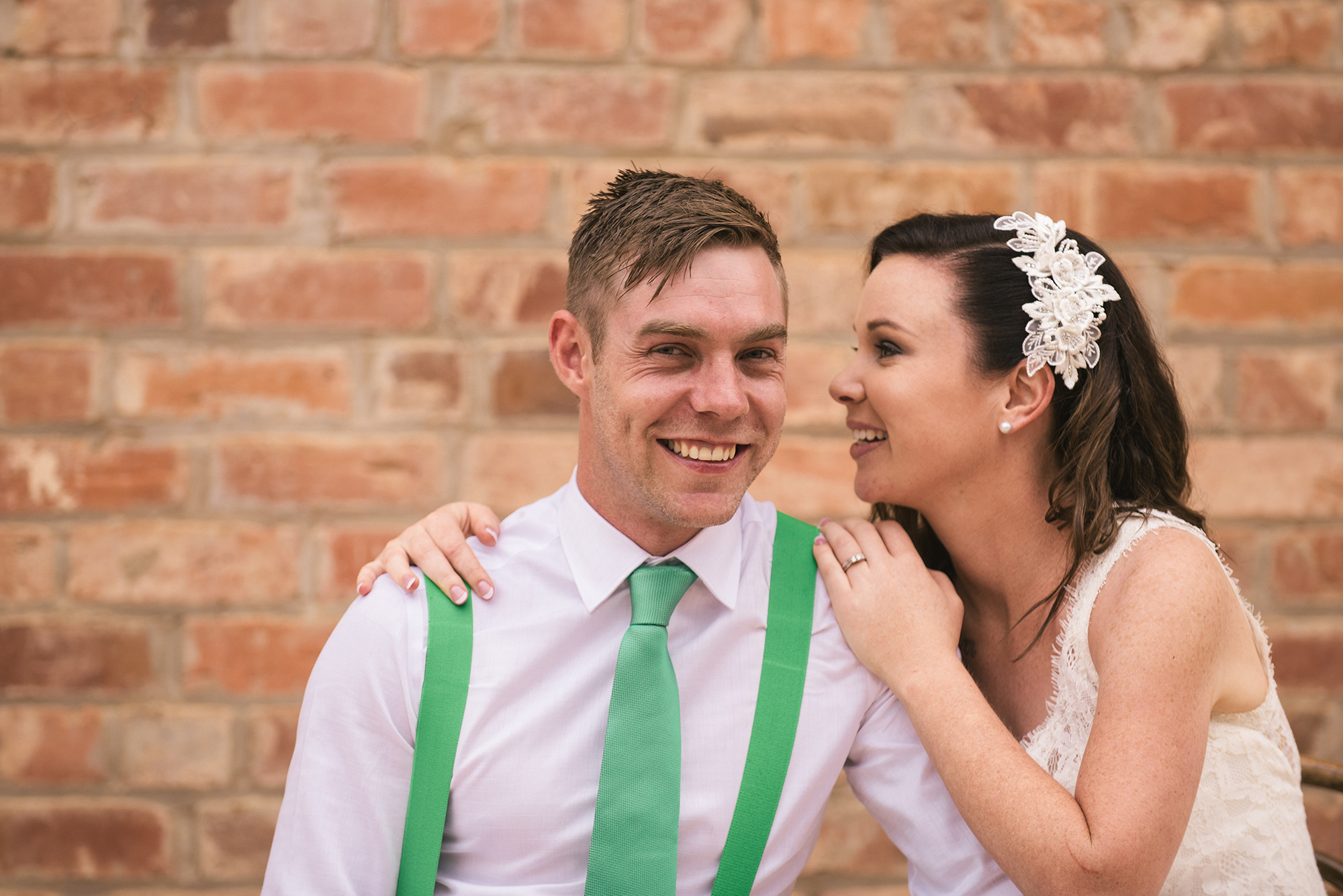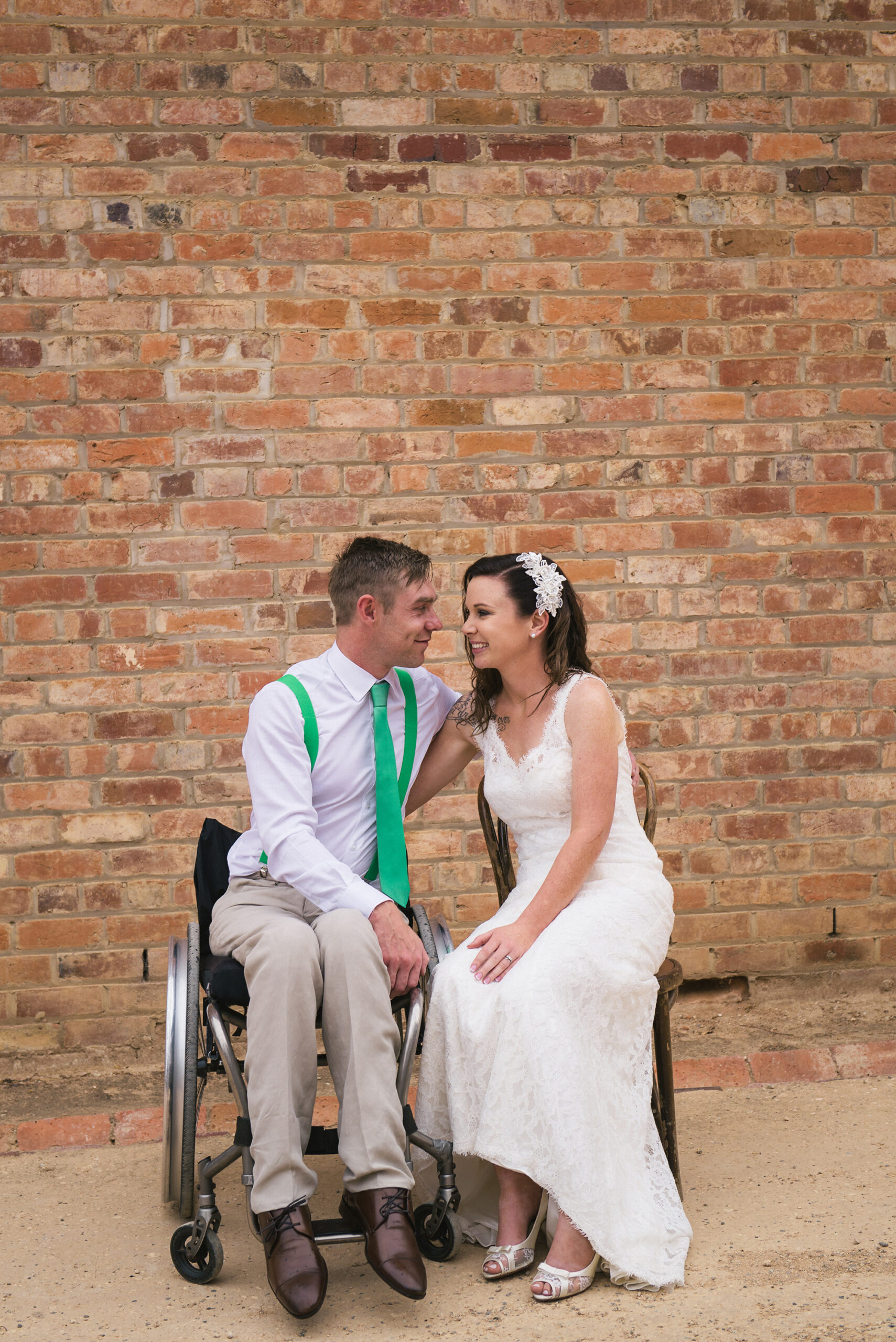 Dressed in a sand-coloured Armani suit, Paul surprised his bride on the day with his accessory colours. "He chose green as it is my favourite colour," says Christine.