Thirty-year-old Laura and 31-year-old Brodie were focused on making their wedding memorable for their guests.
Surprises including cocktails on arrival, a whisky bar, cigars on the deck and cheeseburgers at midnight were treats to give their 160 loved ones a night to remember! Their modern elegant wedding on March 11, 2018 began with a ceremony at a church in South Melbourne, followed by a reception at Luminare.
"Given the cost of weddings we really sat down to prioritise what was important to us," explains the bride. "We wanted to create an elegant, classy and modern wedding. However, we were also big on creating a wedding which would be memorable, fun and had a few hidden surprises."
One of the biggest priorities was good – given the bride's Italian background. "Additionally, we wanted to create a fun environment we spent a lot of time researching live bands," says Laura. "We started with an acoustic set on the deck of our venue and then the band played songs that kept all our guests on the dance floor all night."
Photos courtesy of Phenomena Photography and Cinematic.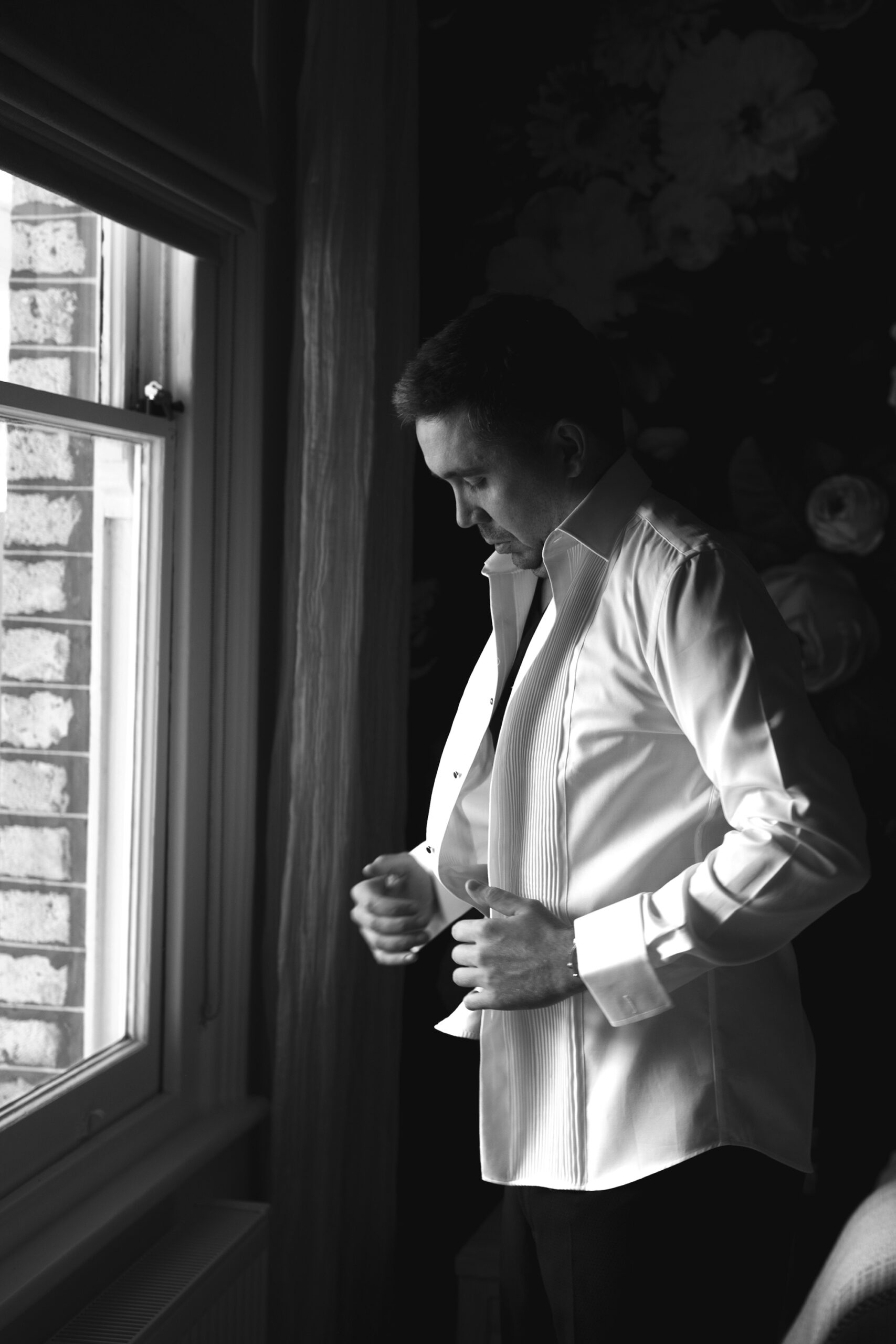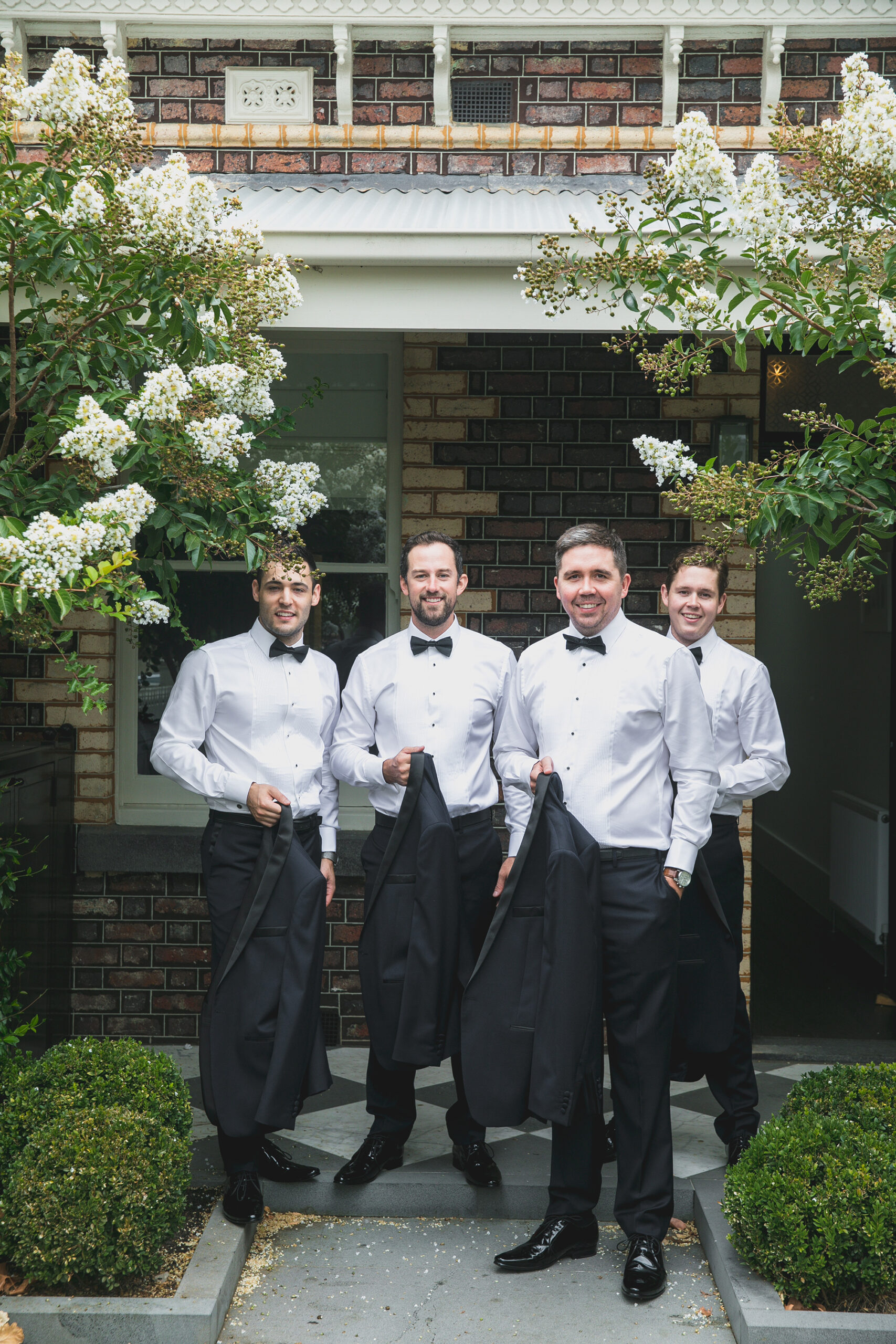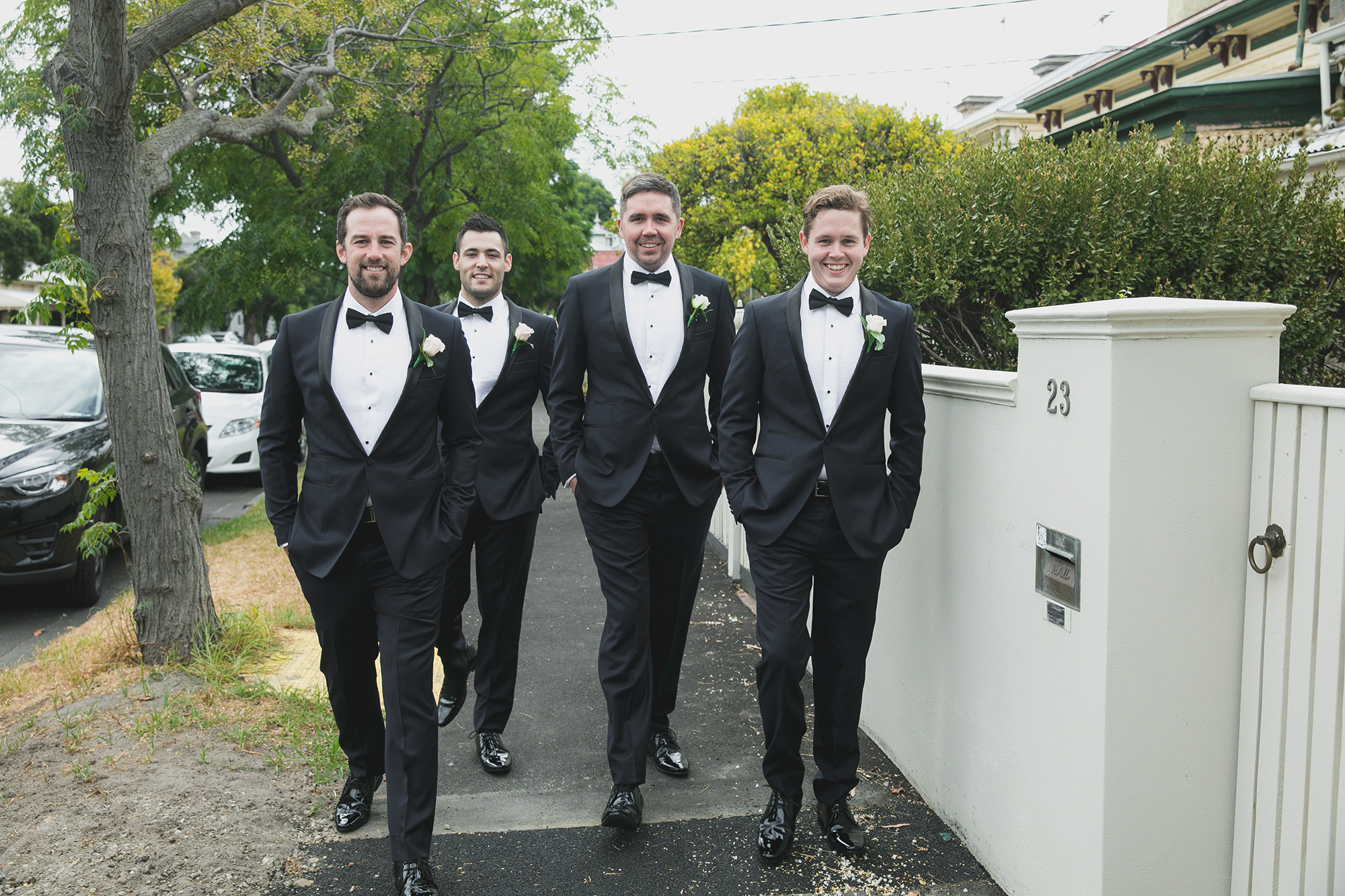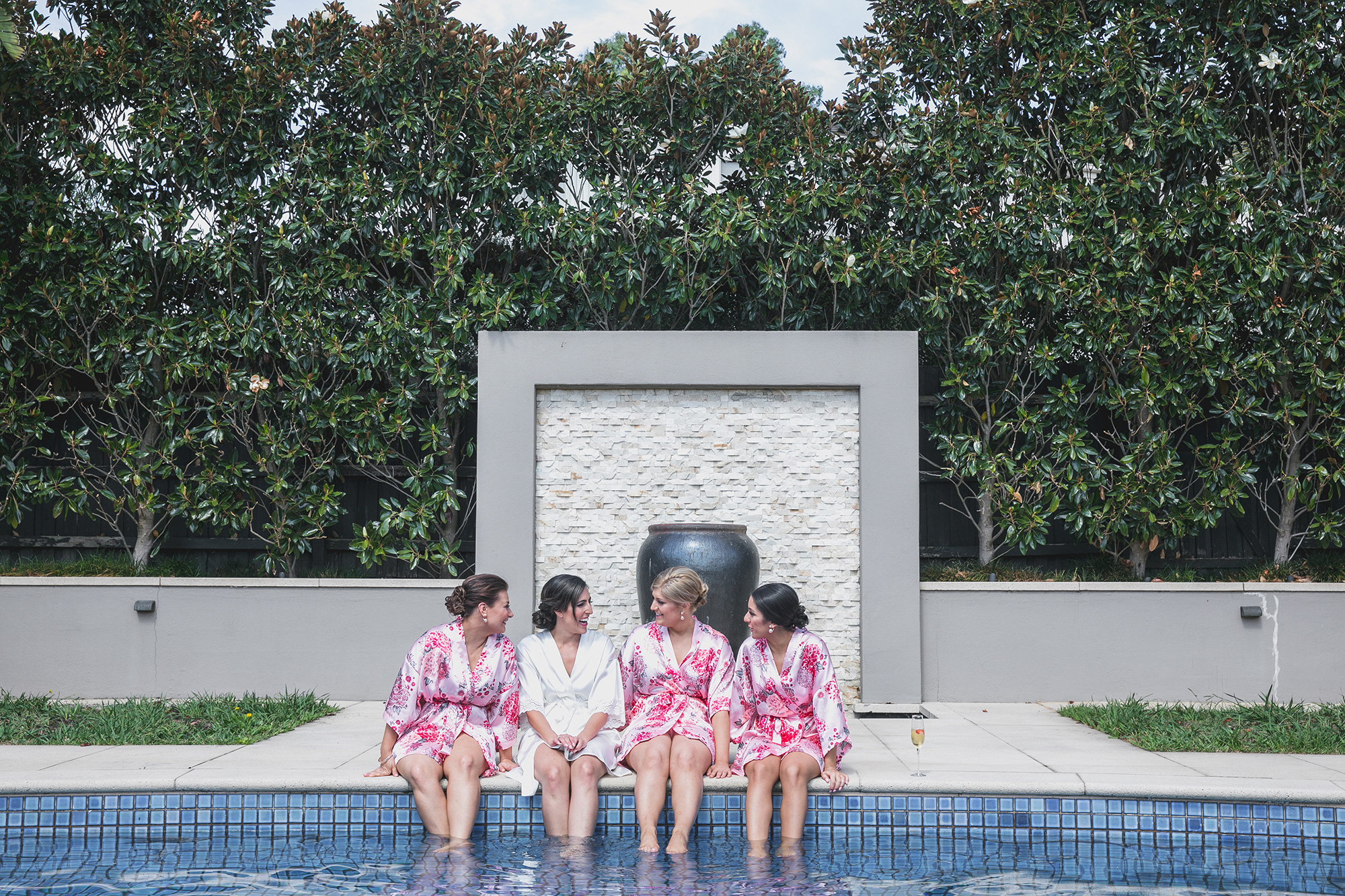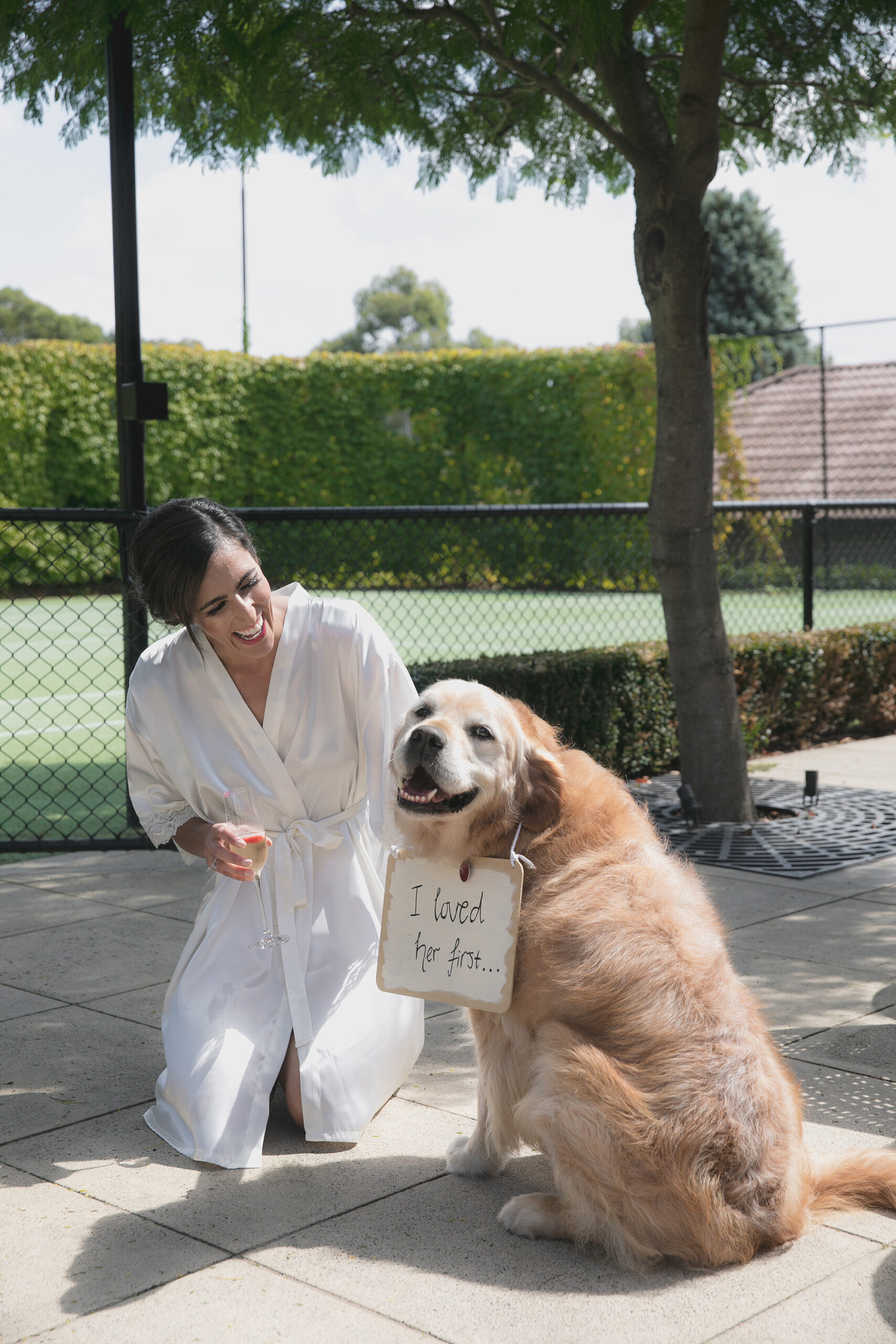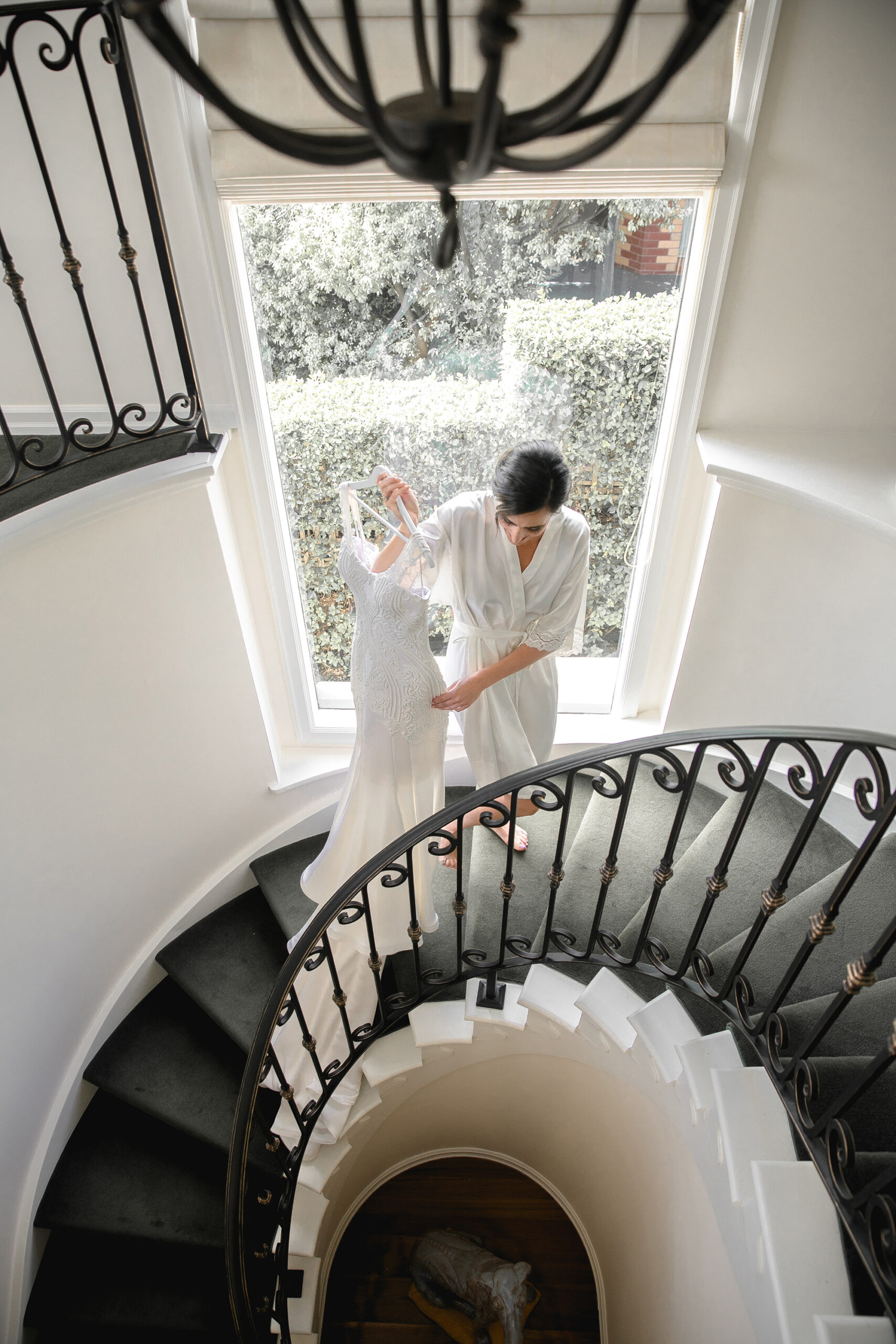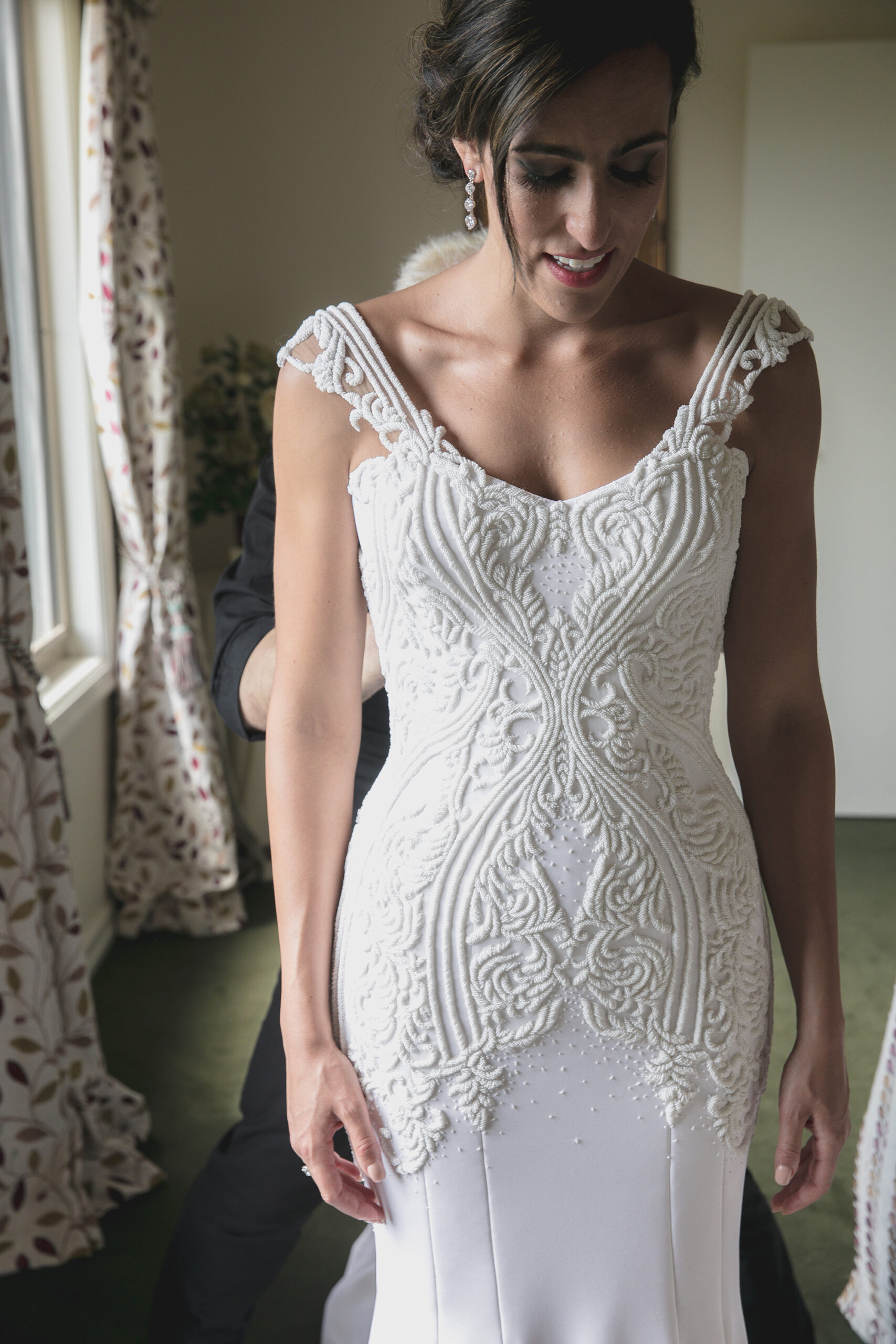 "I absolutely loved shopping for our wedding dresses, bridesmaid dresses and the boys suits and made a point of creating a classic but elegant style for our attire which set the tone of the wedding," says Laura.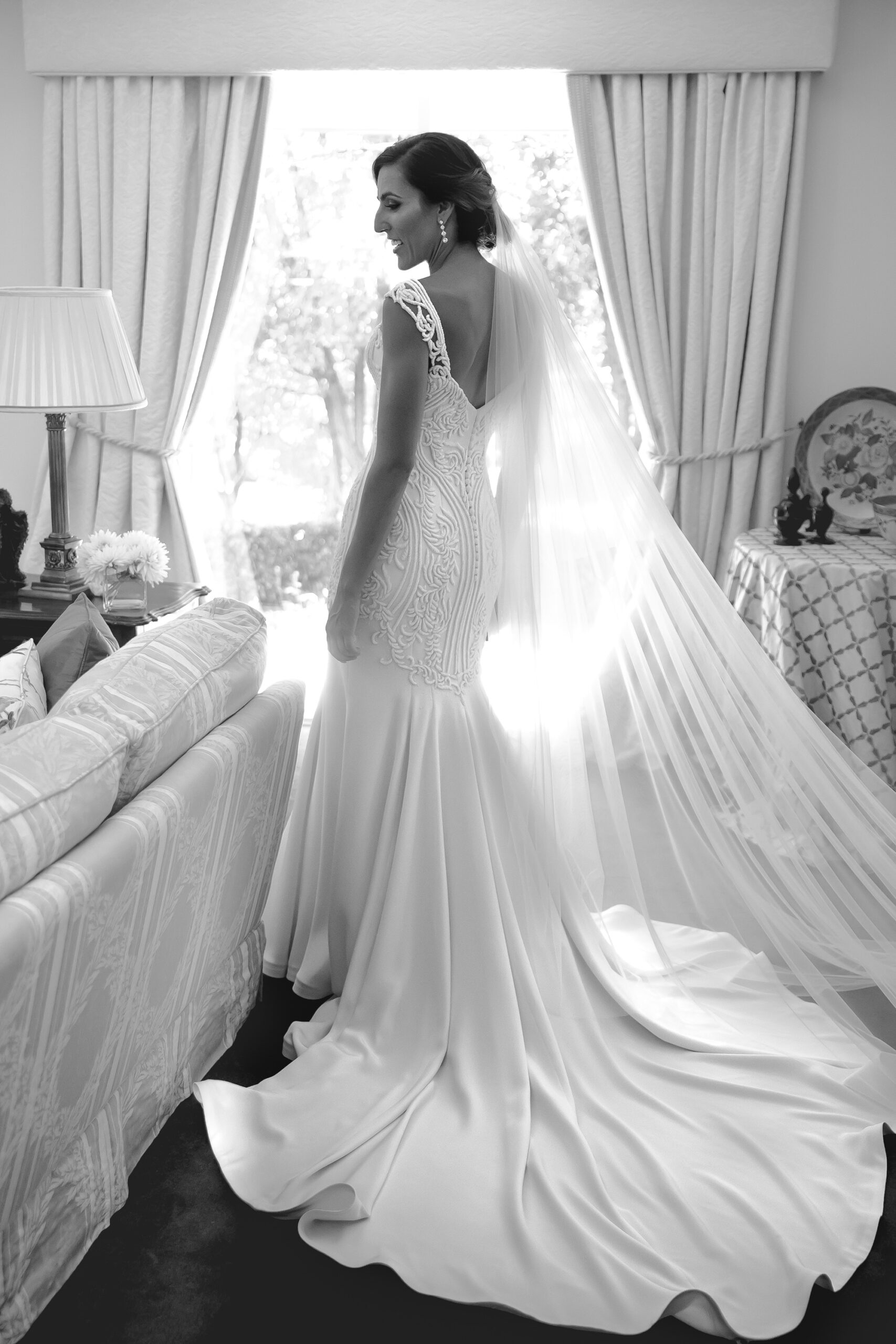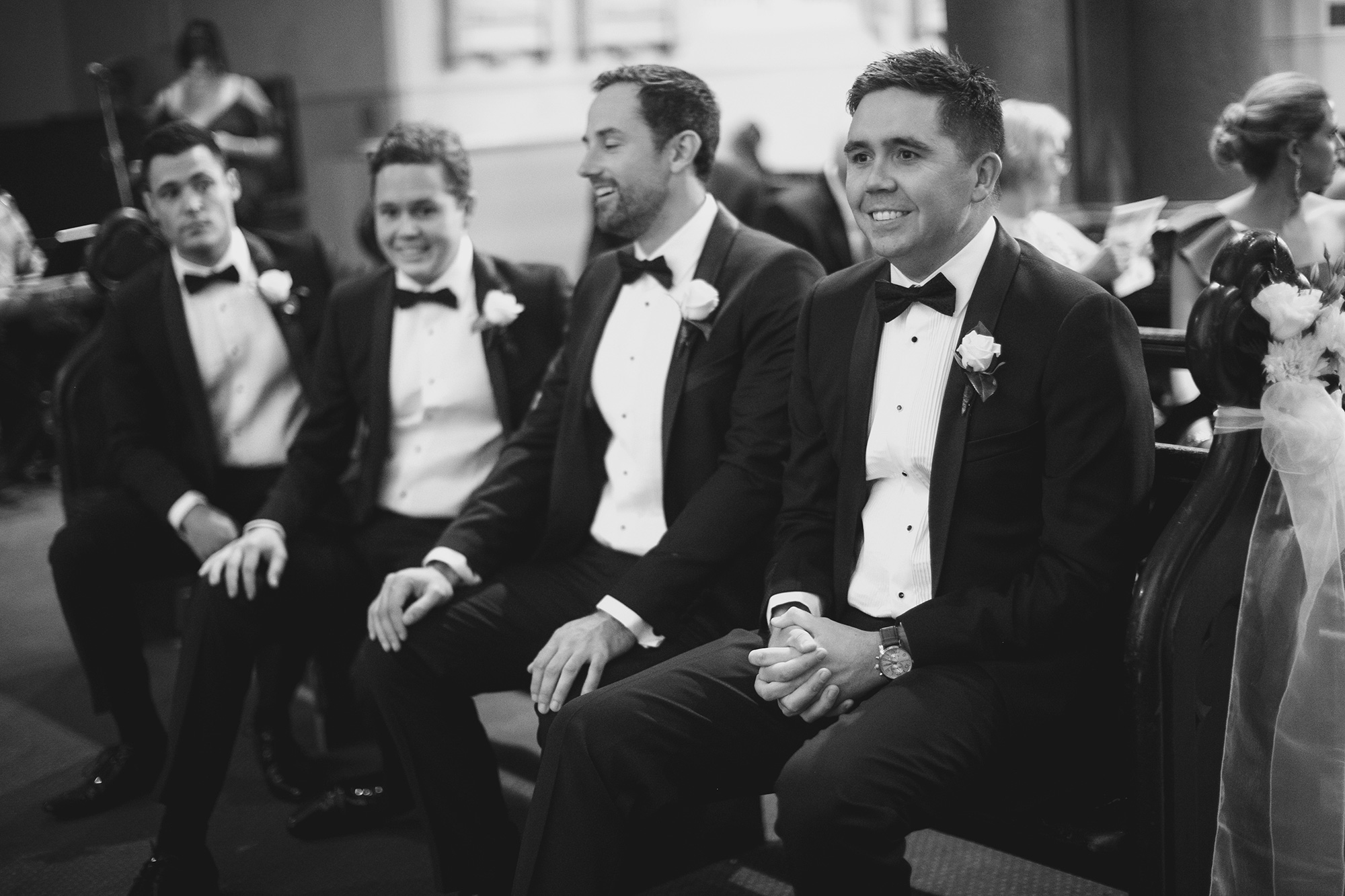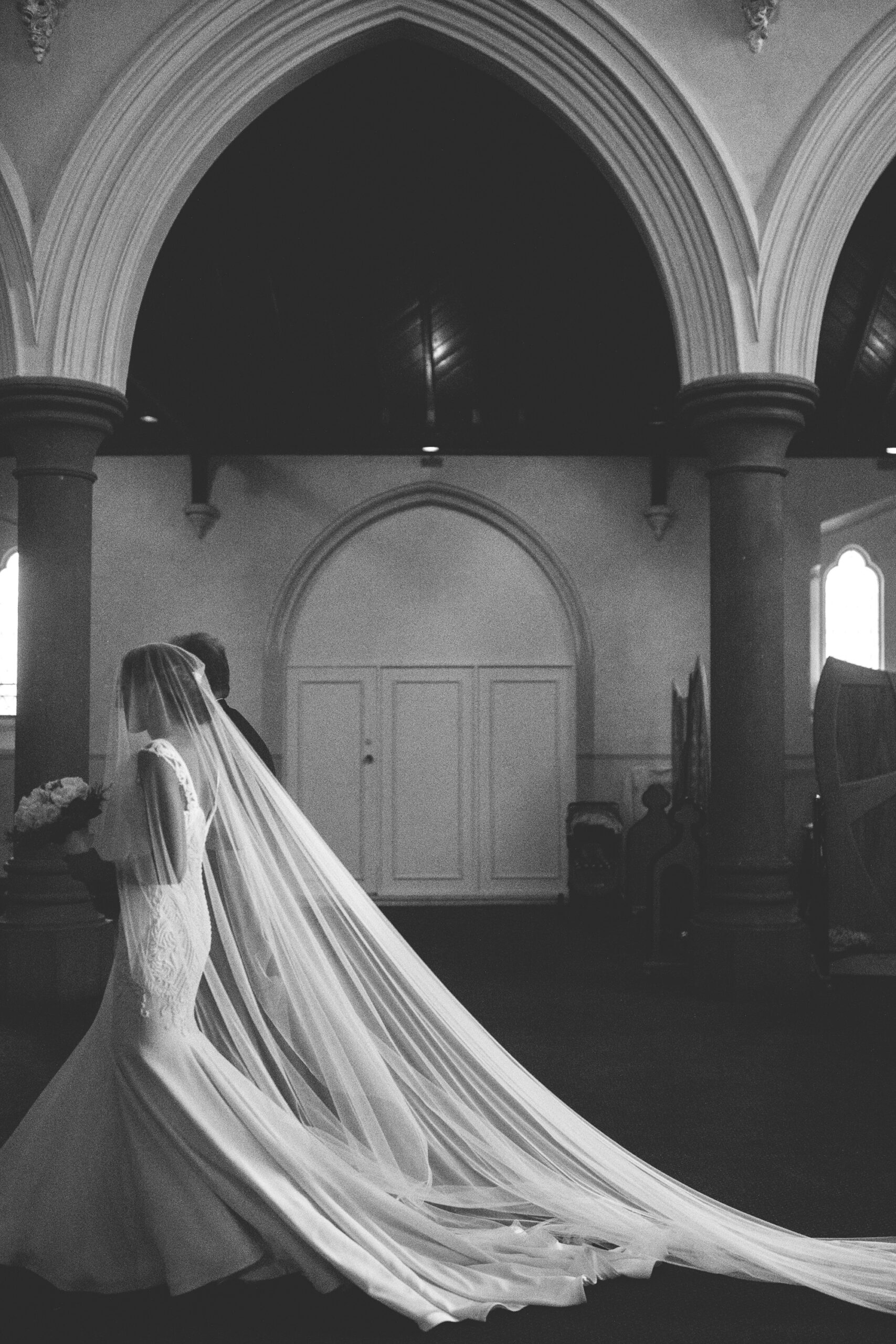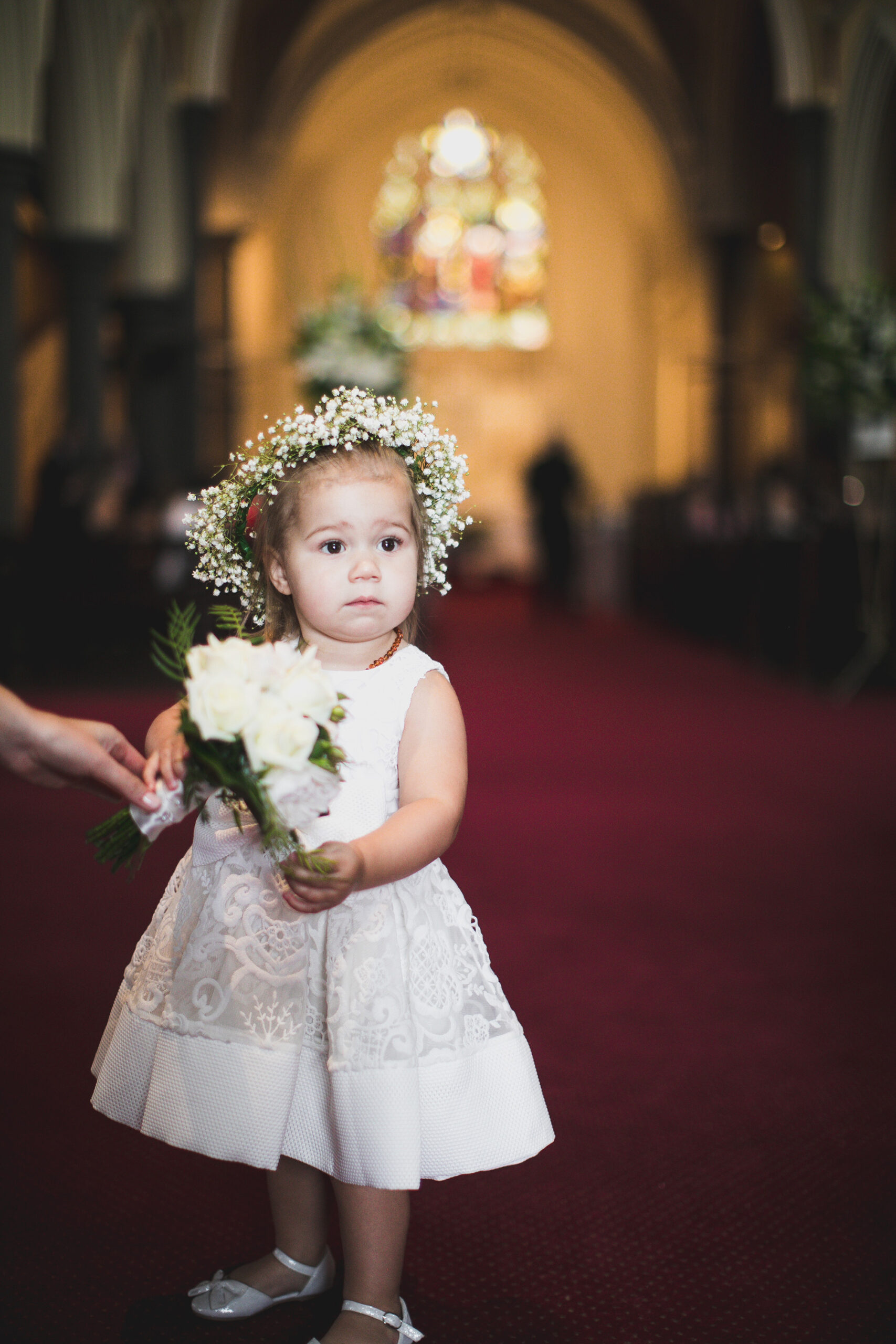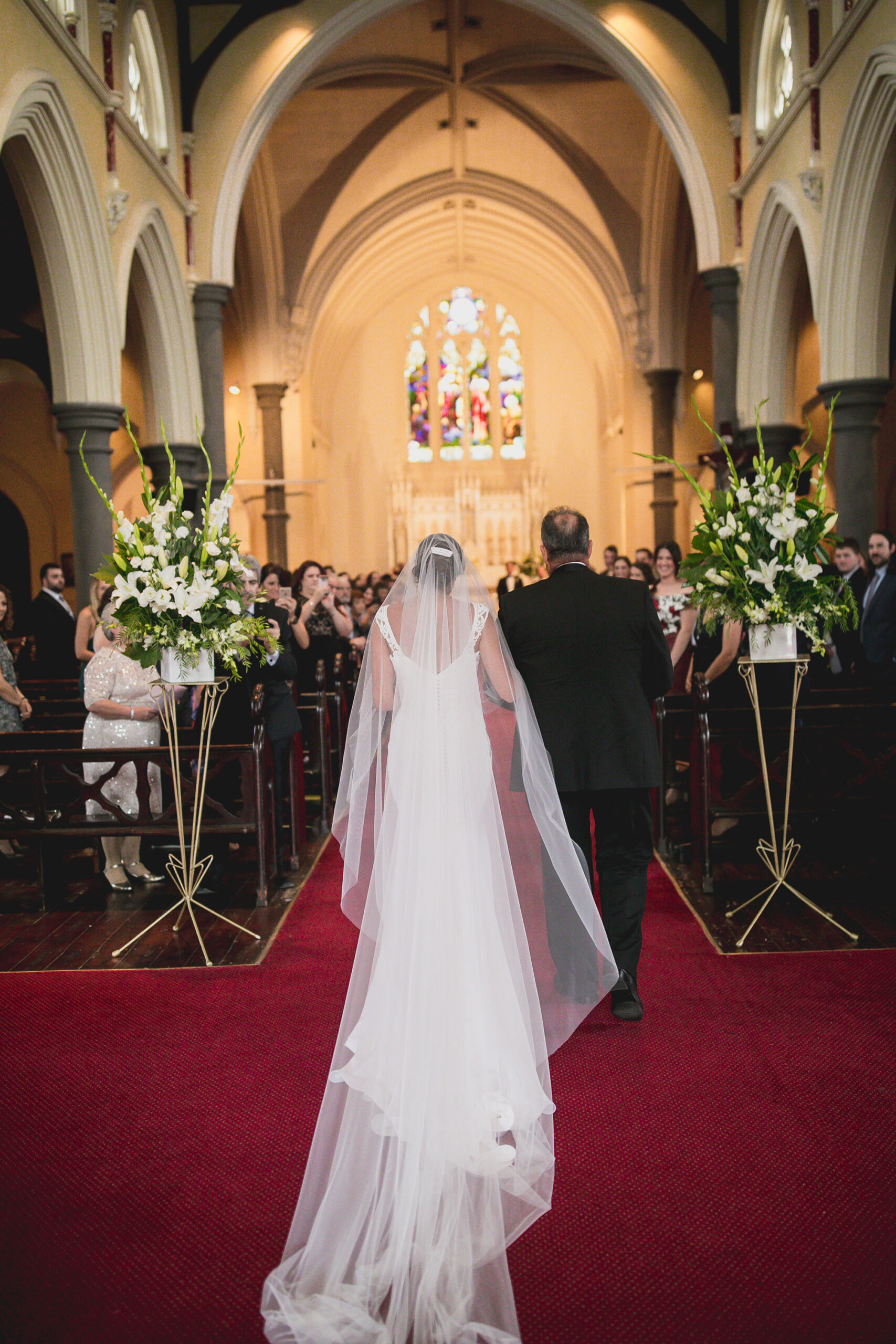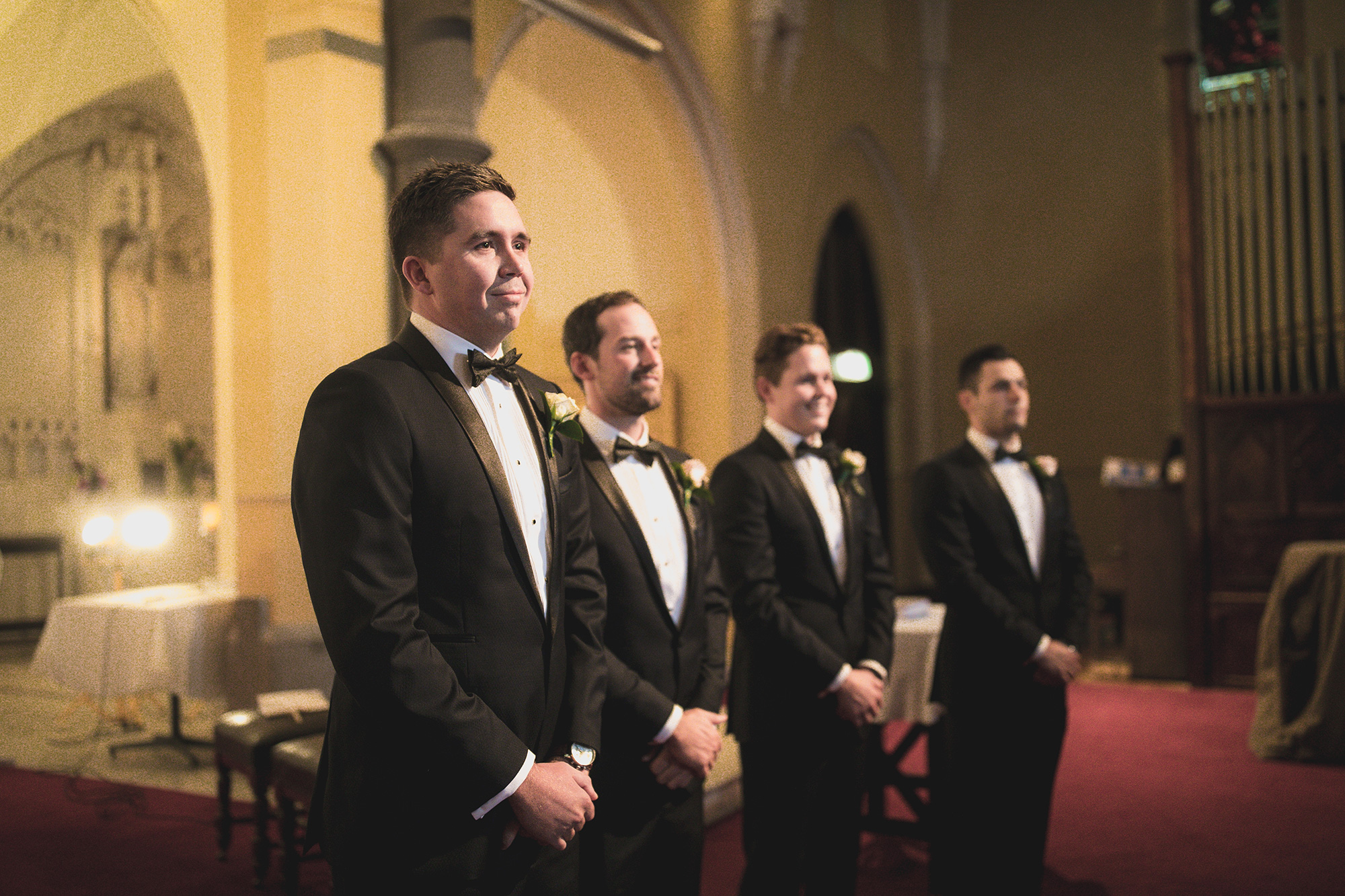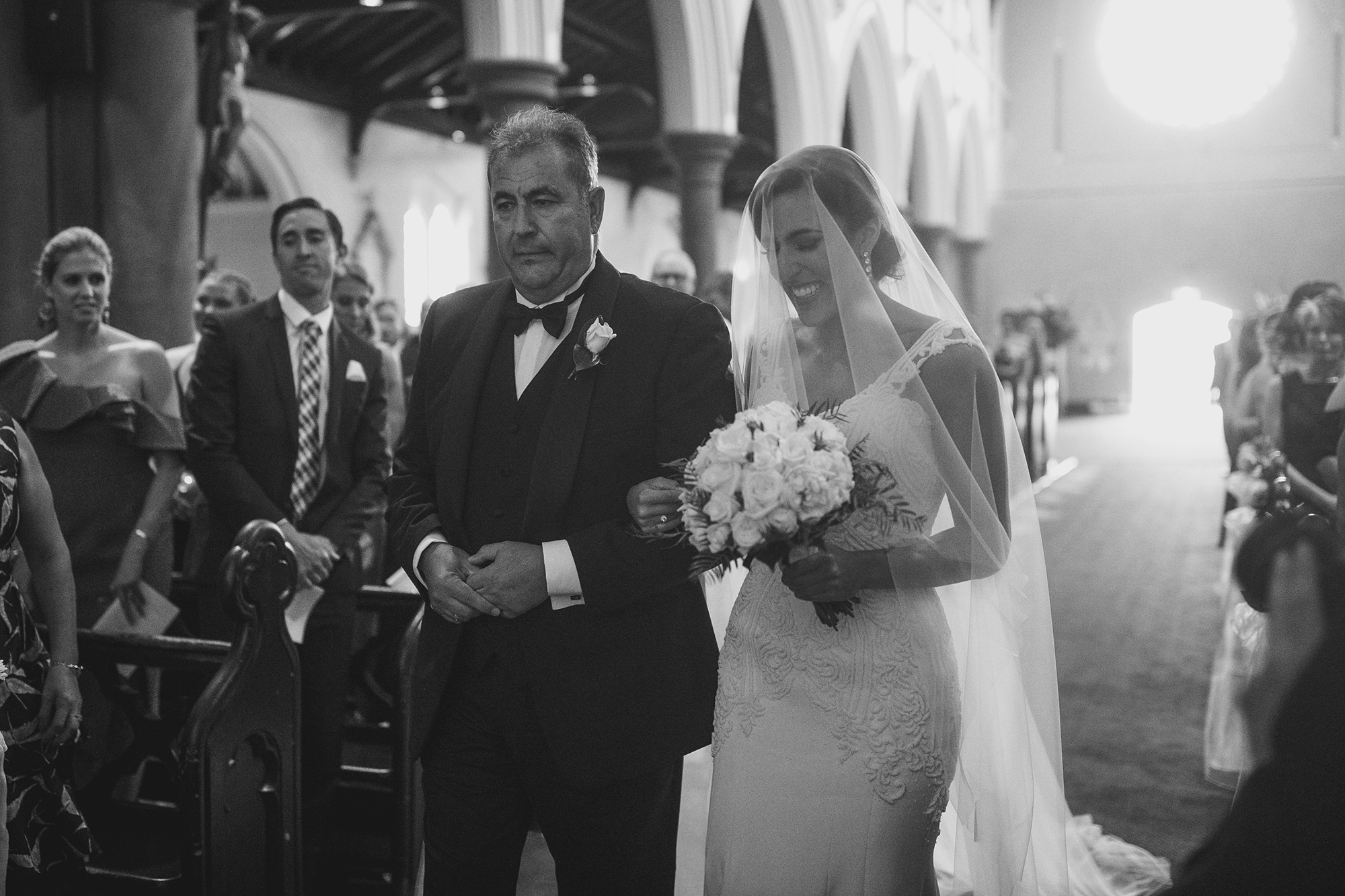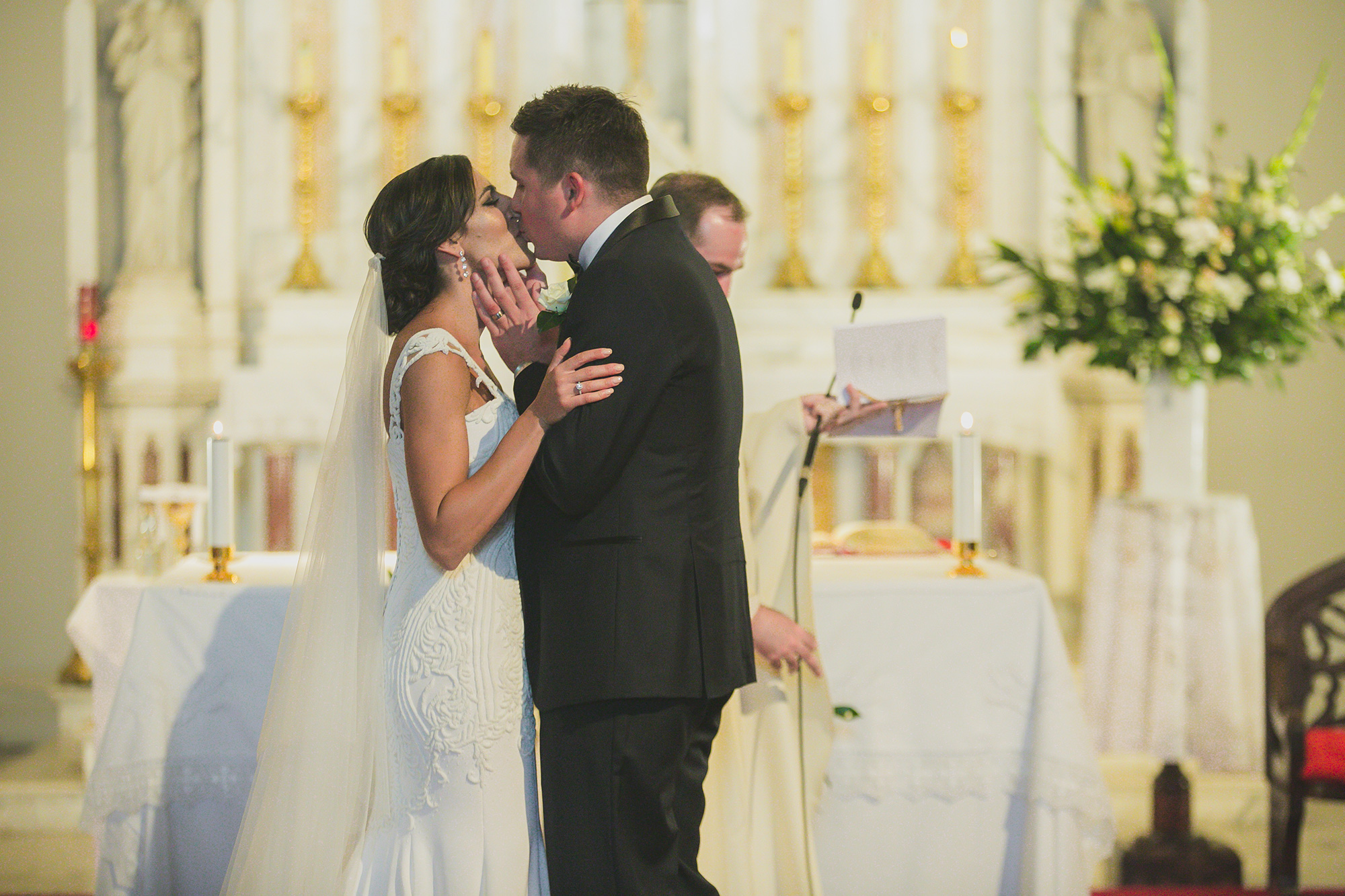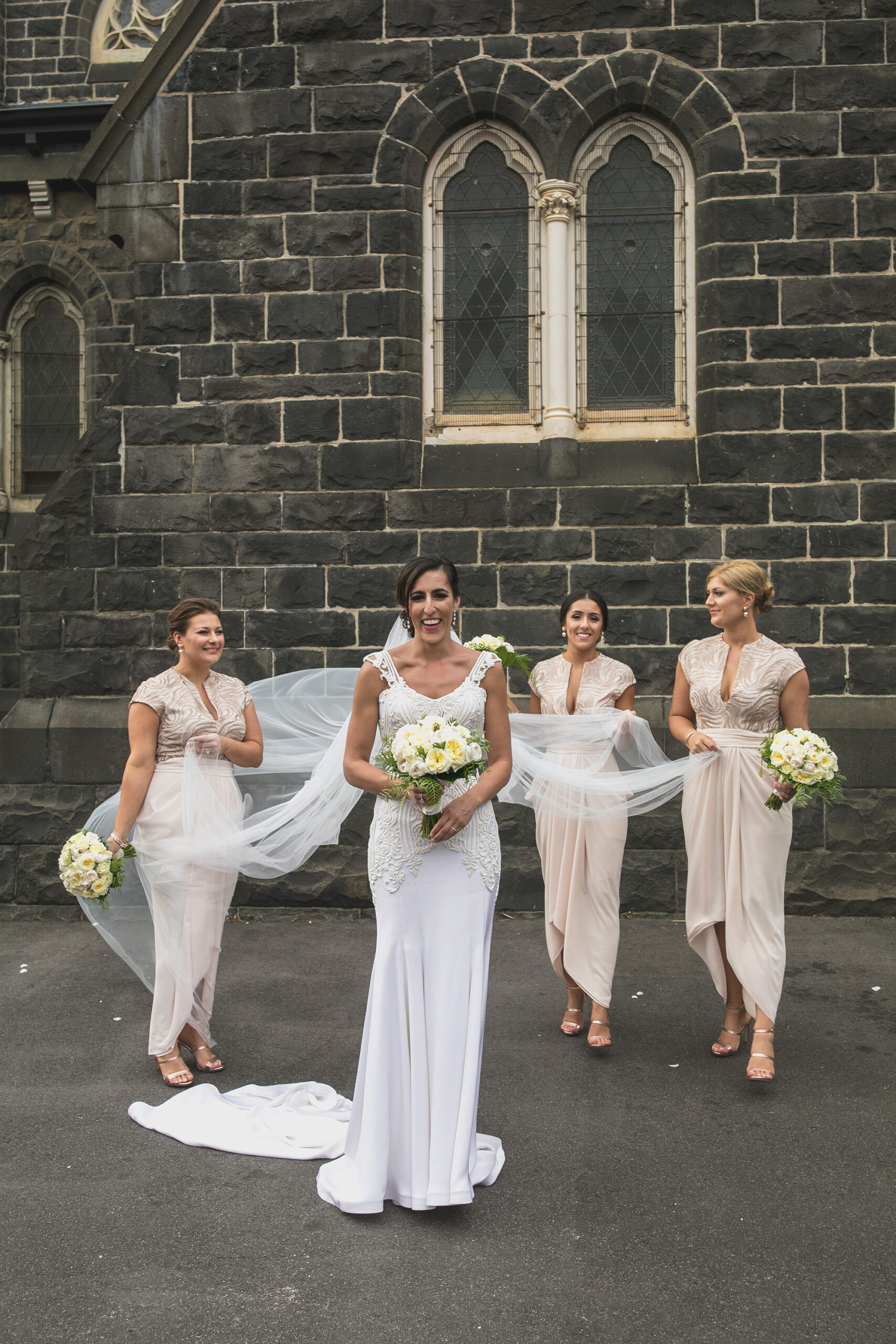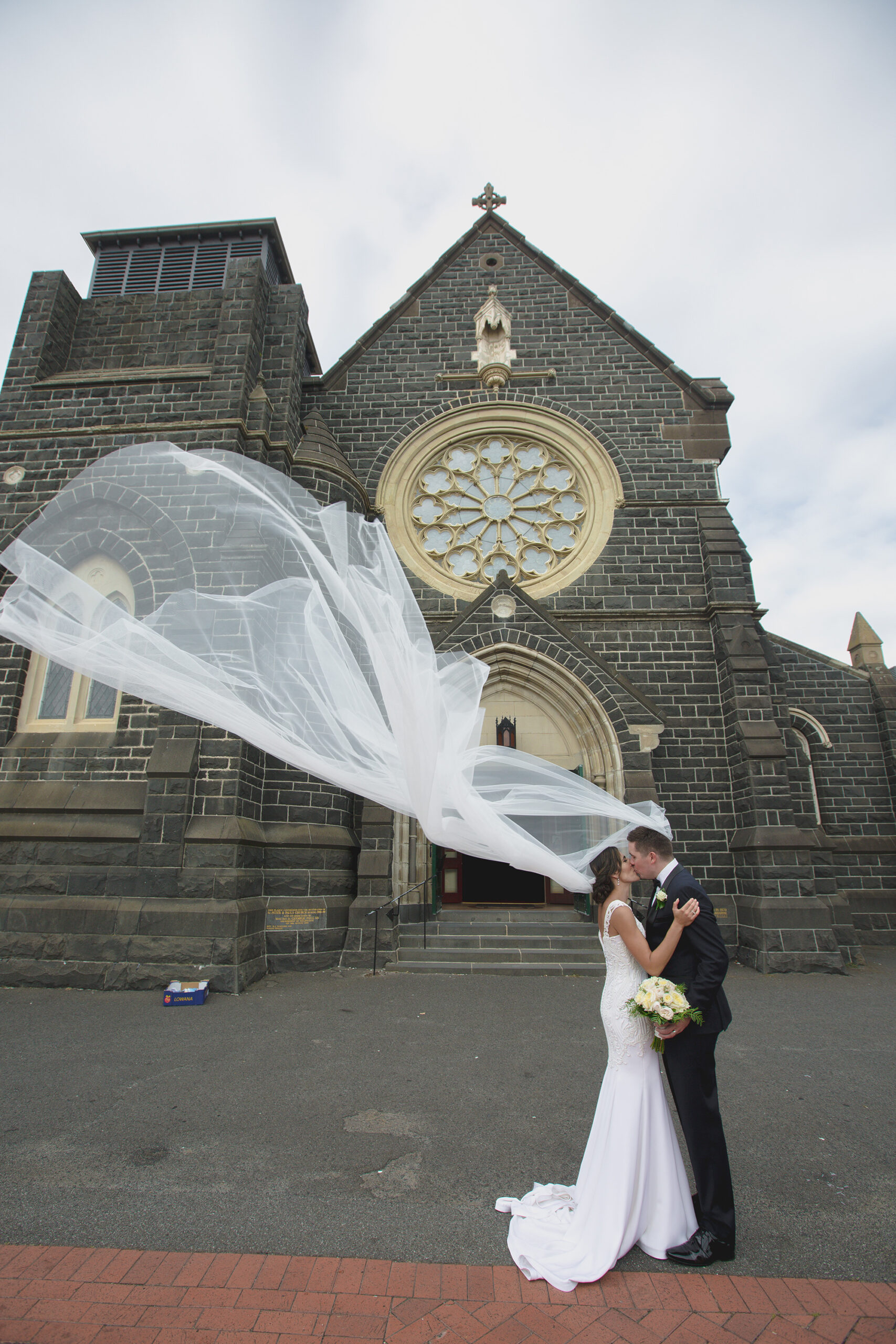 Laura' veil looked absolutely stunning in the Melbourne breeze.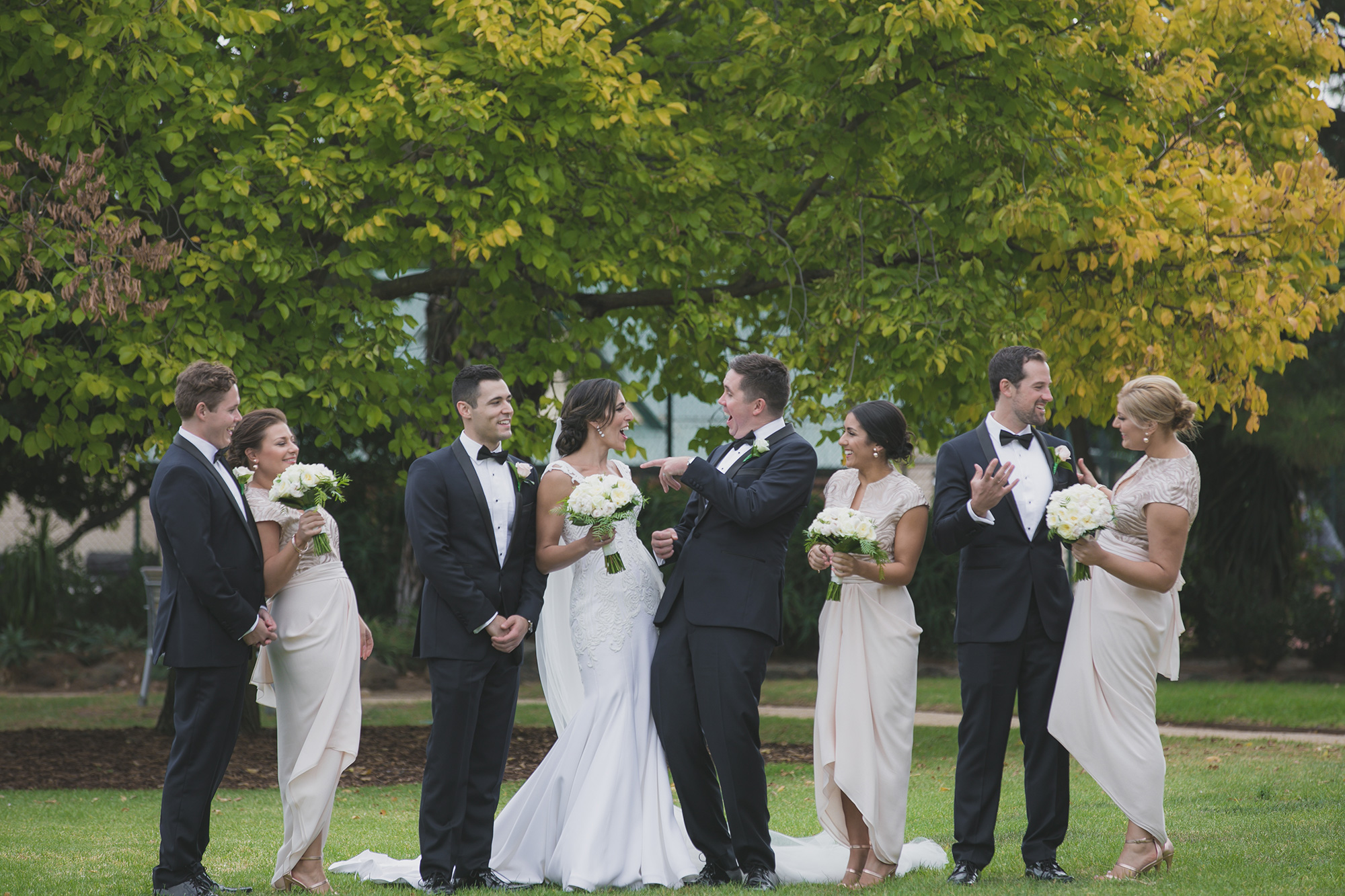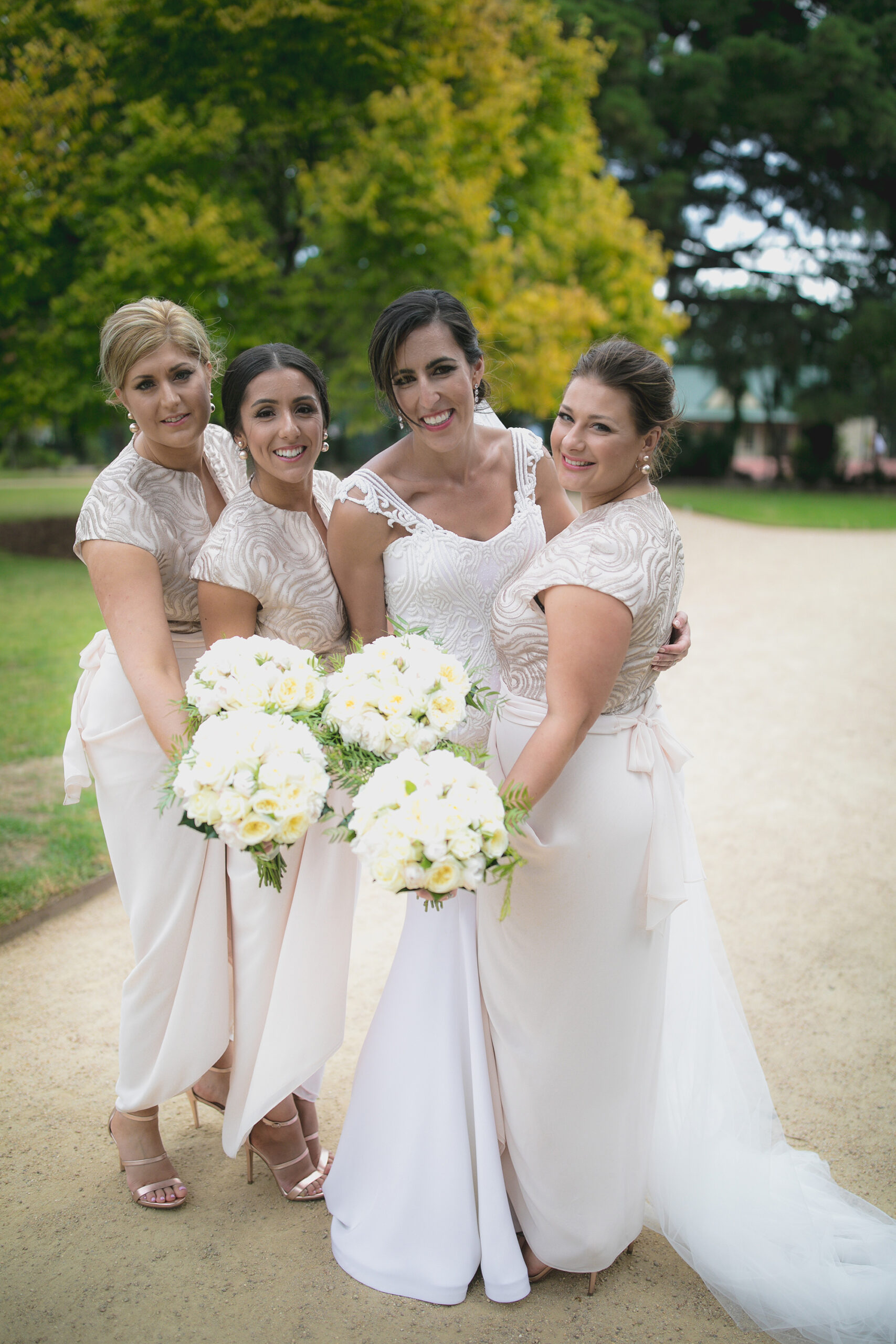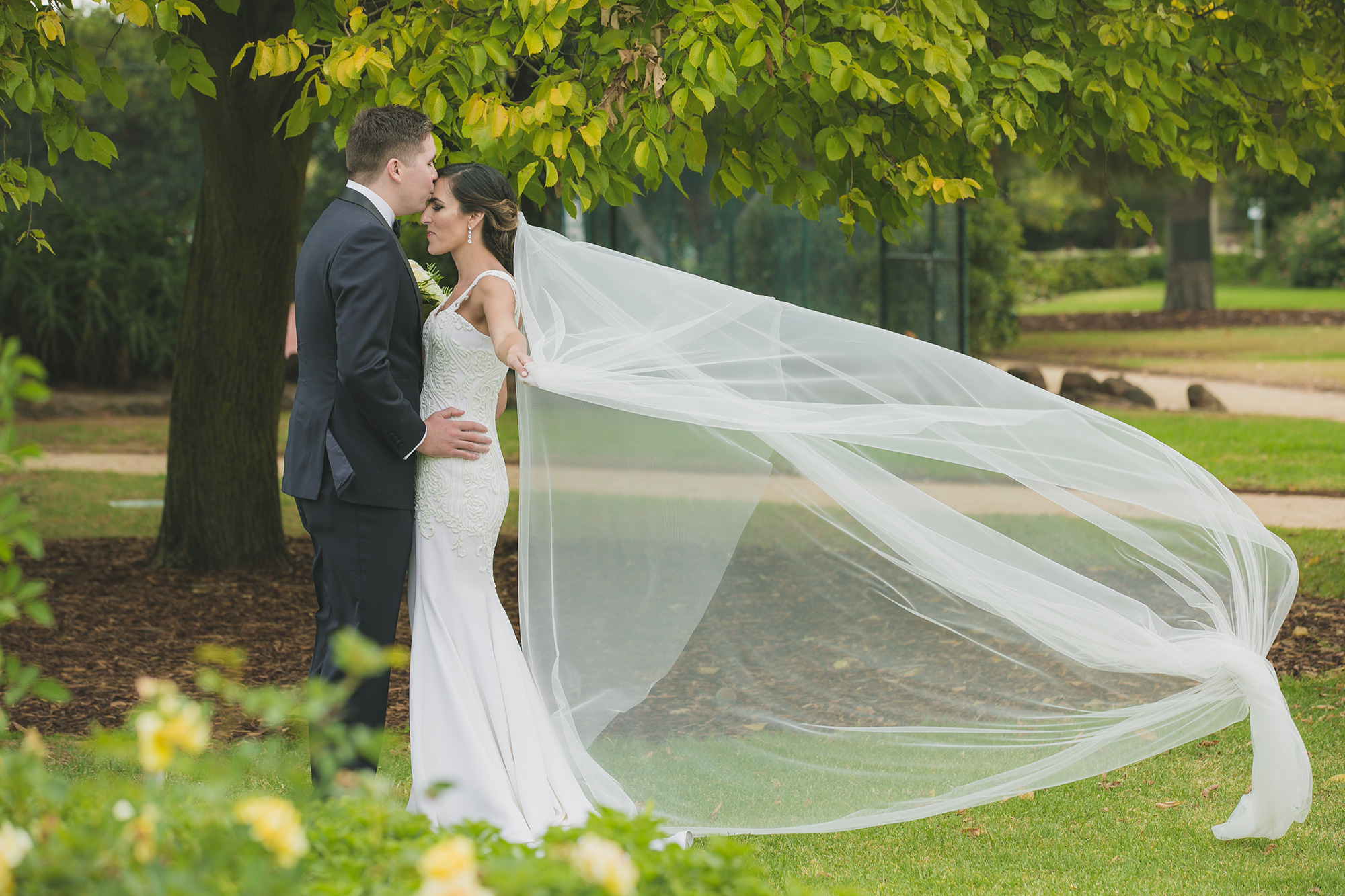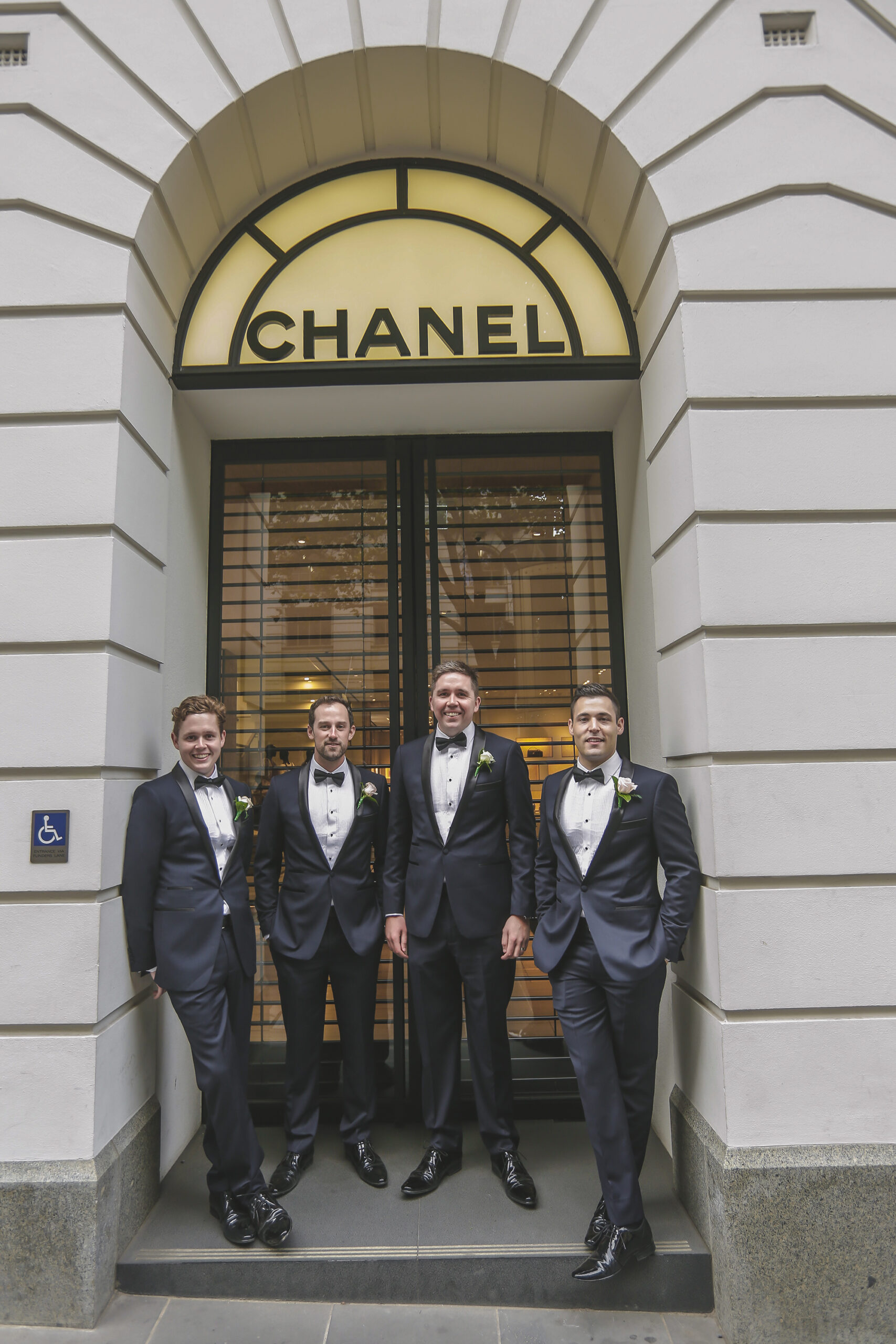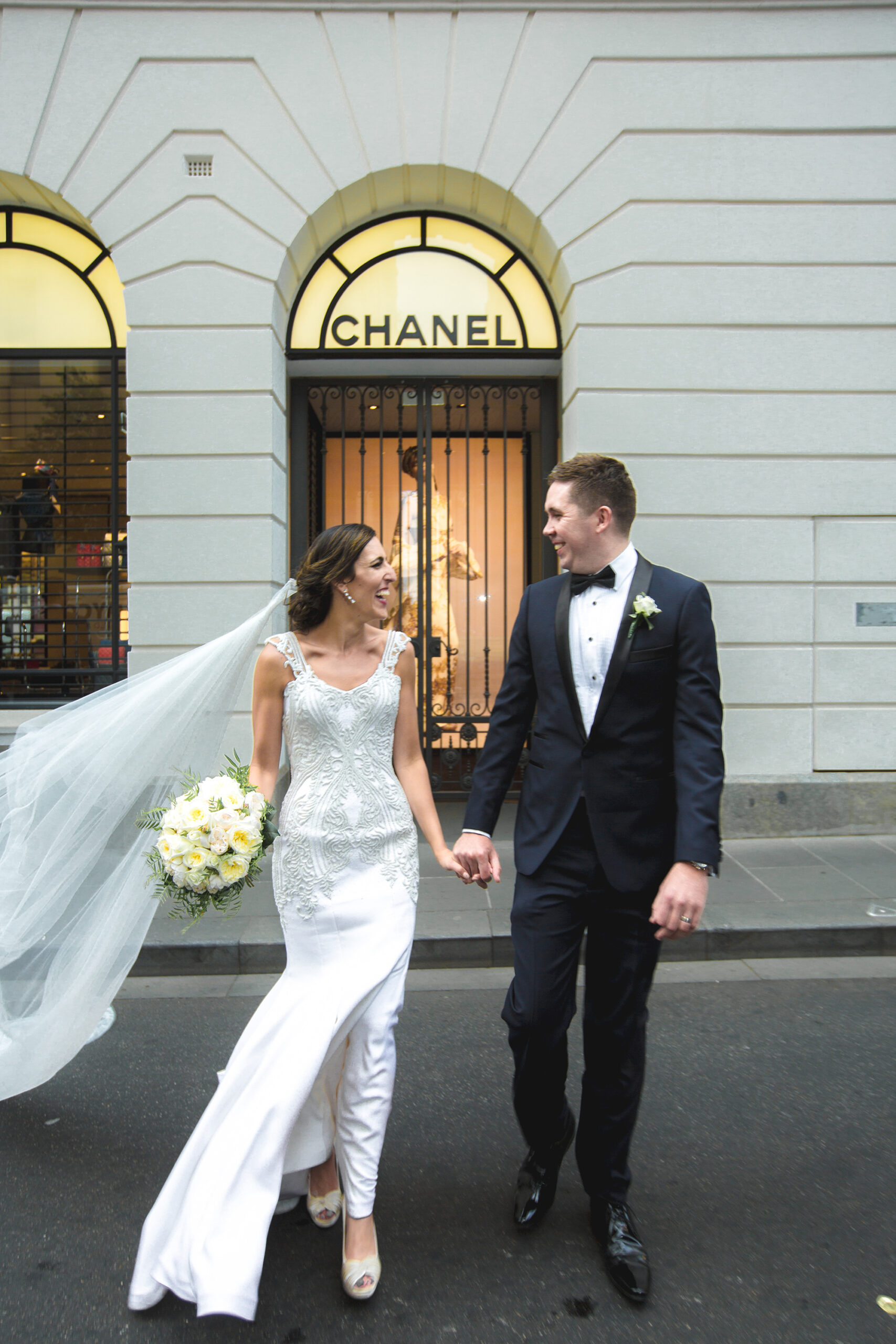 The couple stopped by Chanel for some memorable wedding snaps.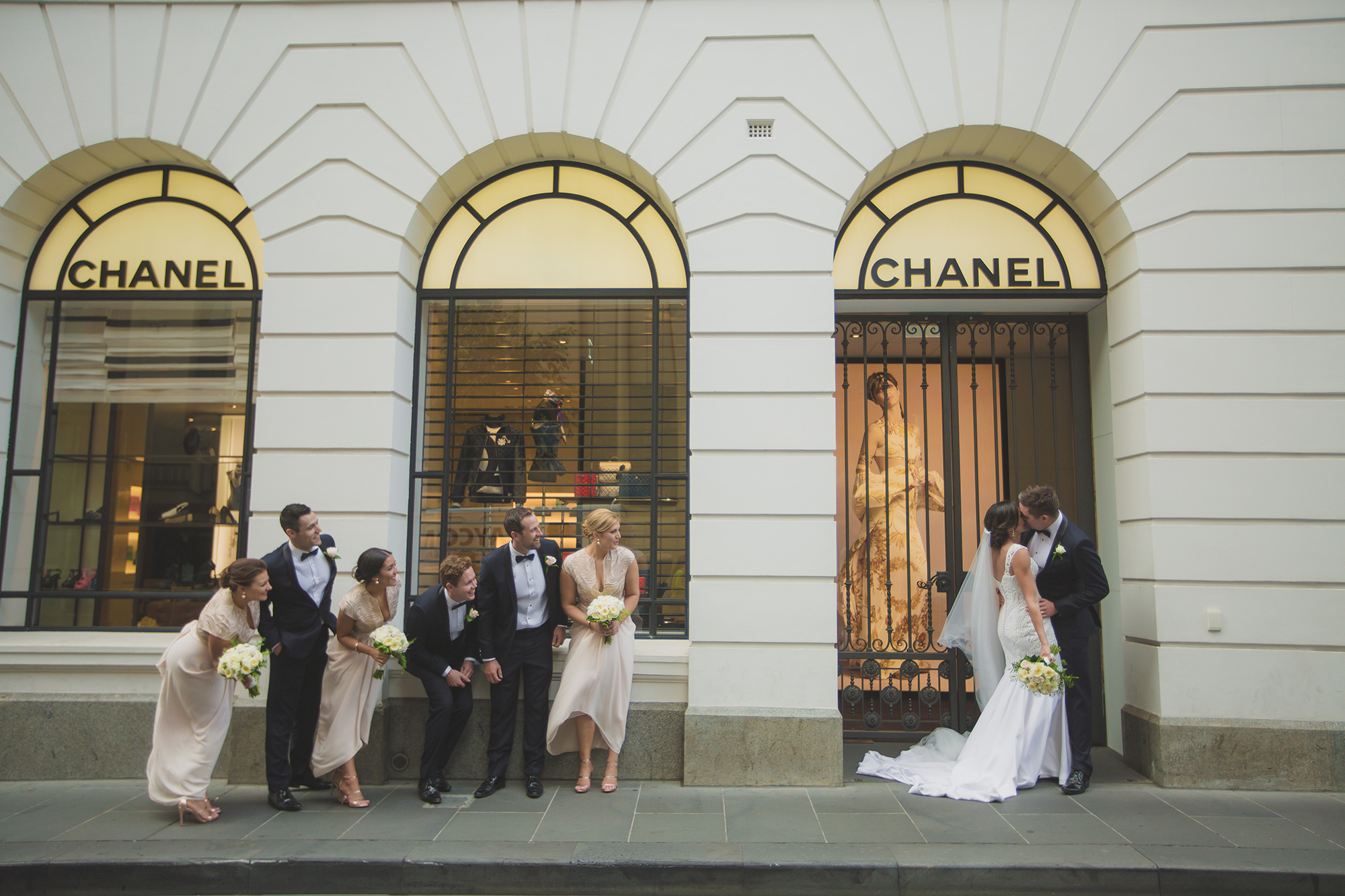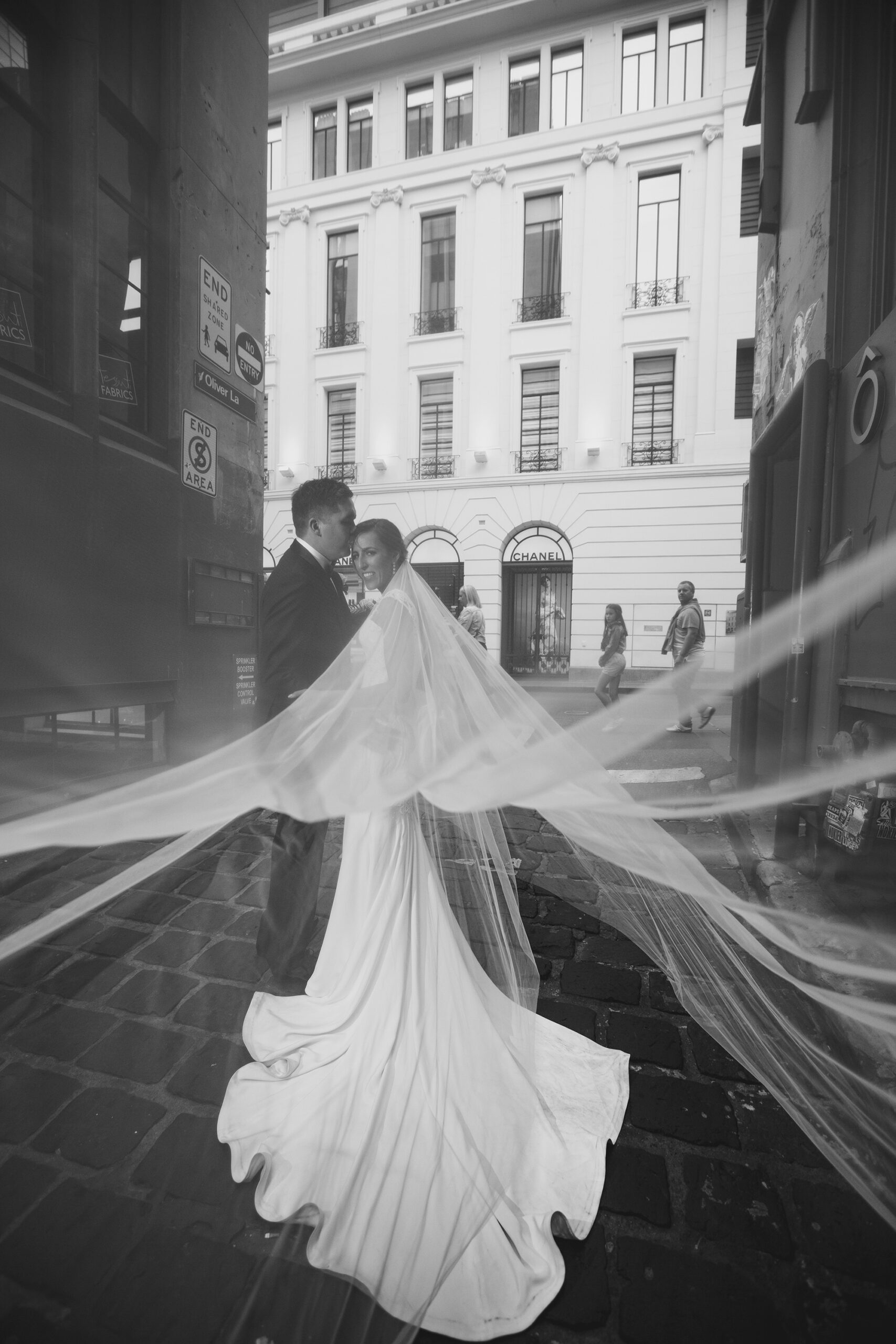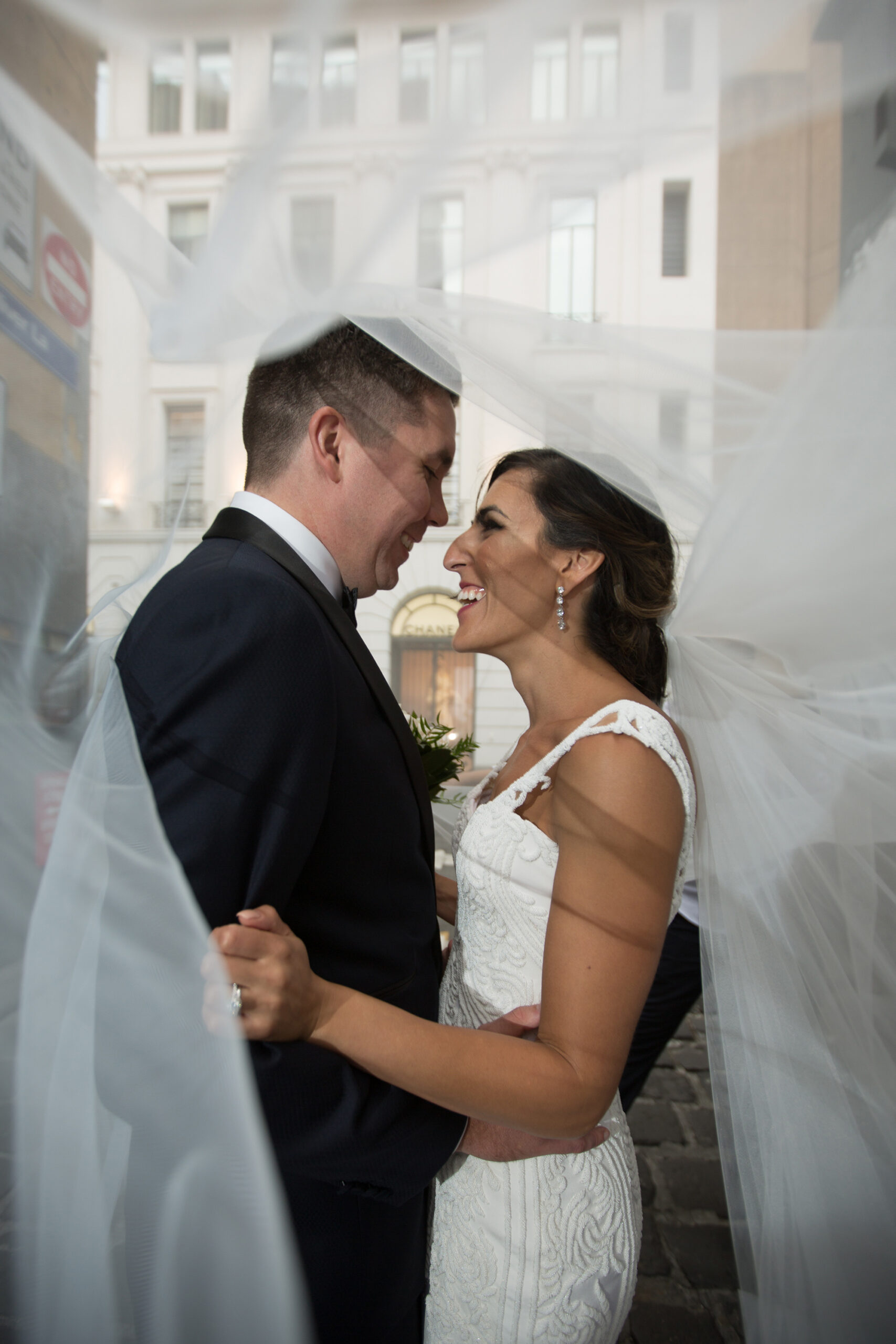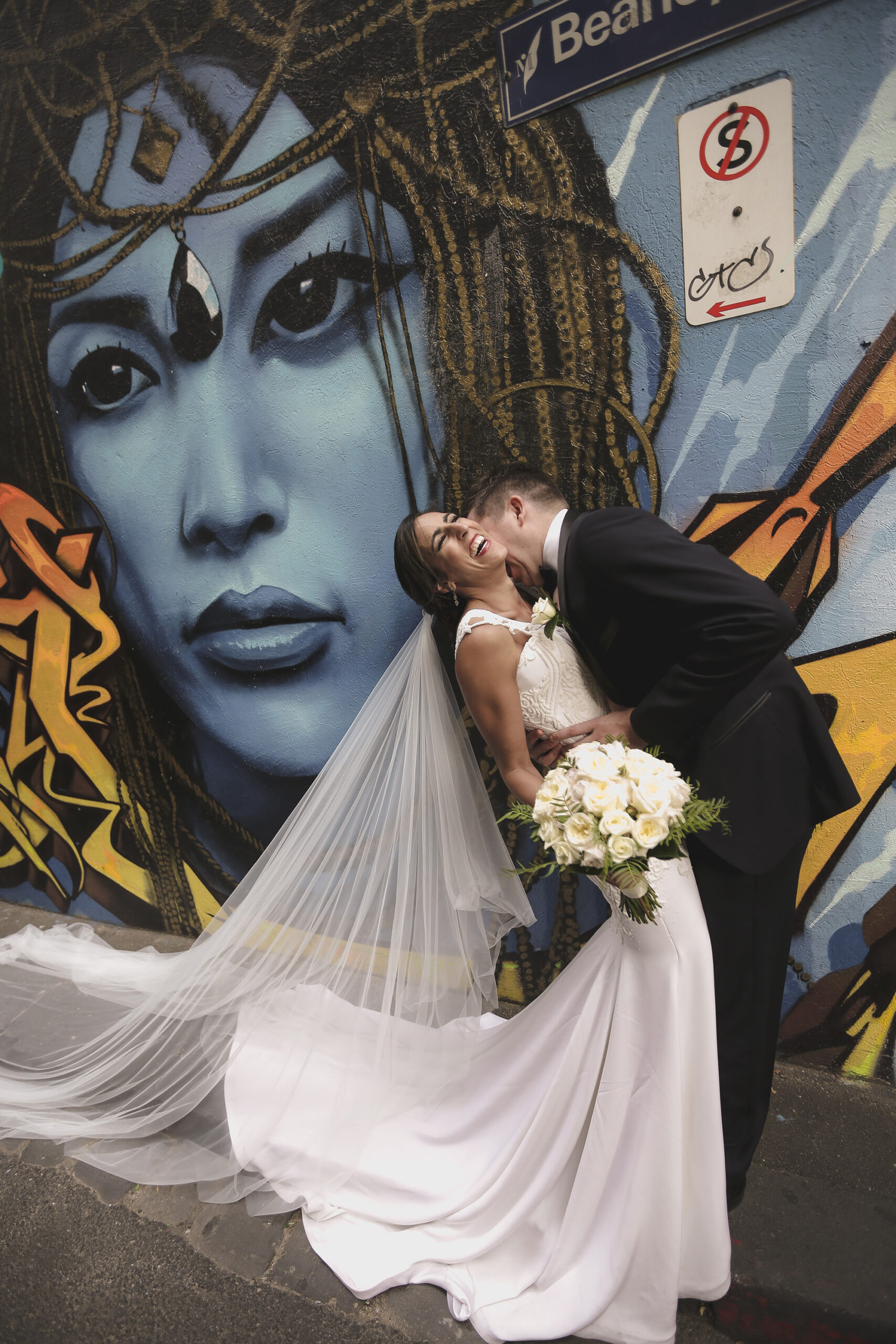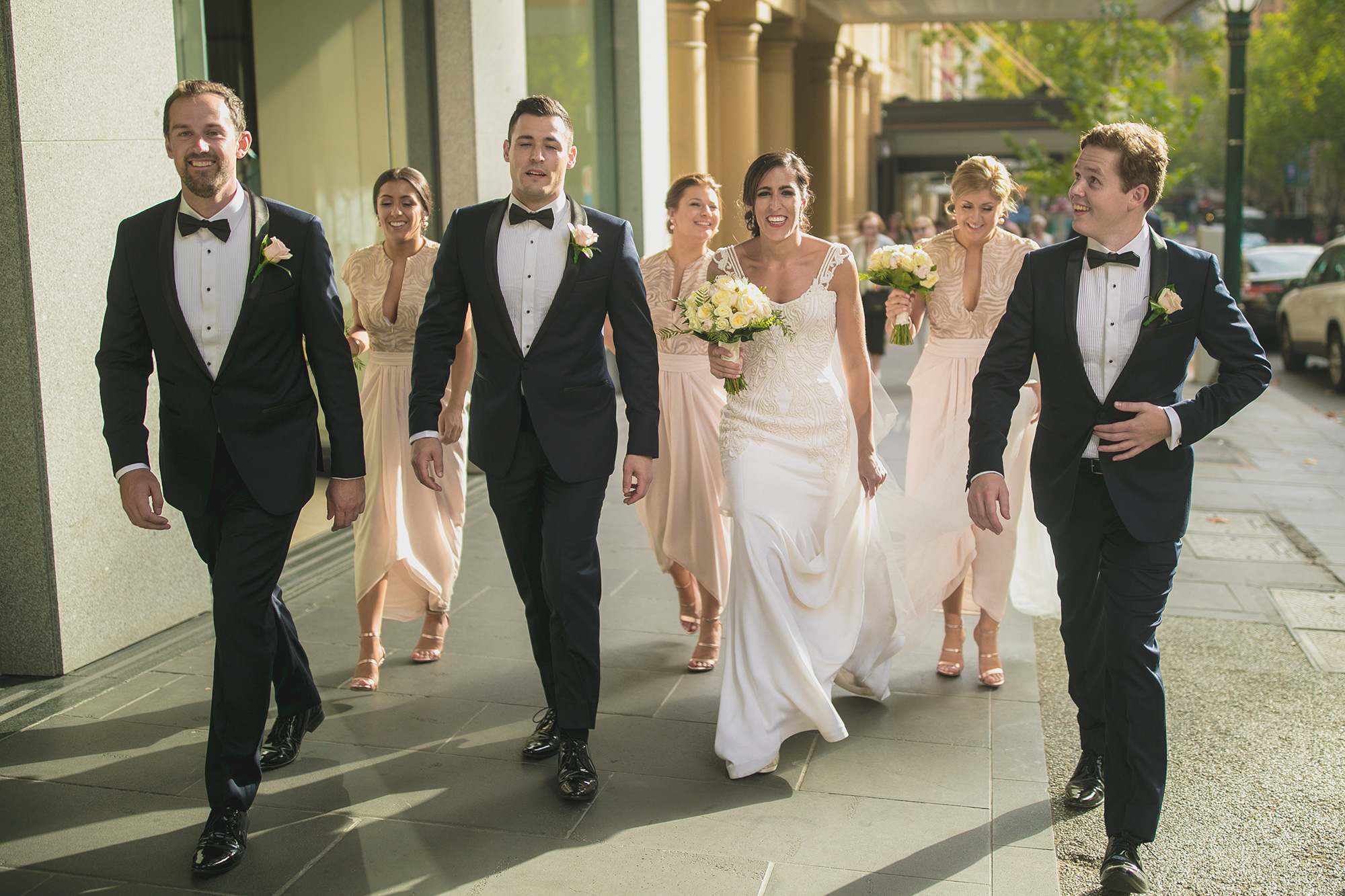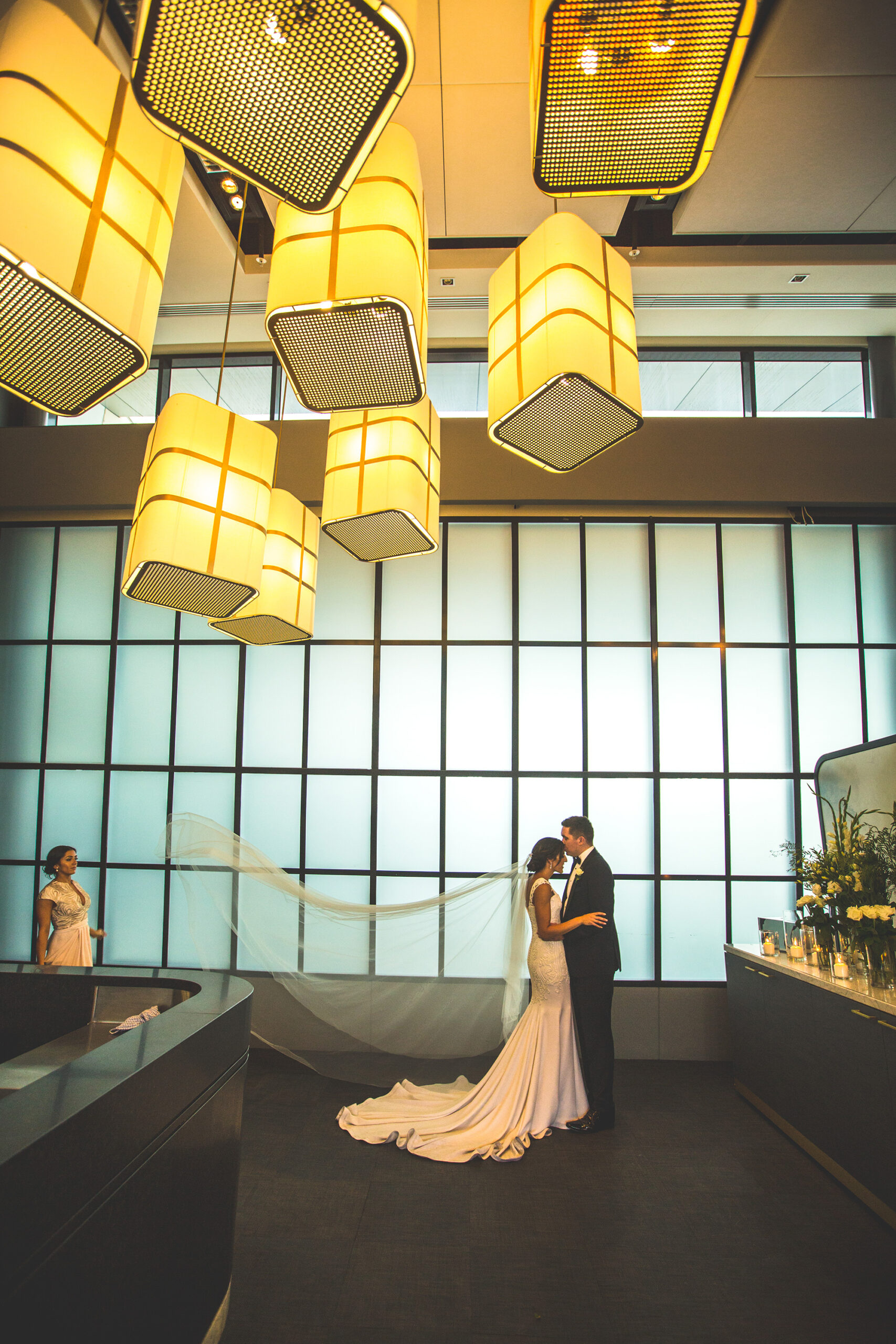 "I could not recommend The White Tree enough. They were fantastic to work with and were so helpful in planning the details of the night," praises Laura of the entertainment.