Congrats to this couple who have won a place in our 2019 Wedding of the Year comp!
They are in the running to win a luxury second honeymoon at Heritance Aarah Maldives.
---
Every part of Chaitanya and Sameer's story is unique, down to their Tinder meeting and Sameer's proposal on the bow of a ship while the pair toured Antarctica.
The Sydney couple, both 32, chose to incorporate modern Australian elements with a blend of both their cultures, as their families come from different parts of India with very different traditions.
"We wanted our wedding to reflect us as Australia-born Indians. We wanted a more intimate style wedding with our closest family and friends. After much negotiation with our parents, we settled on a 'small' modern Indian wedding of 200 guests!" laughs the bride.
Chaitanya and Sameer solidified their commitment to one another with a traditional Hindu ceremony at The Royal Botanic Gardens in Sydney CBD. Then, after a quick outfit change for the bride and groom, the reception commenced at The Calyx.
"We personalised our wedding to make it true to us. It was a difficult task that we successfully accomplished."
Photos courtesy of Splendid Photos & Video.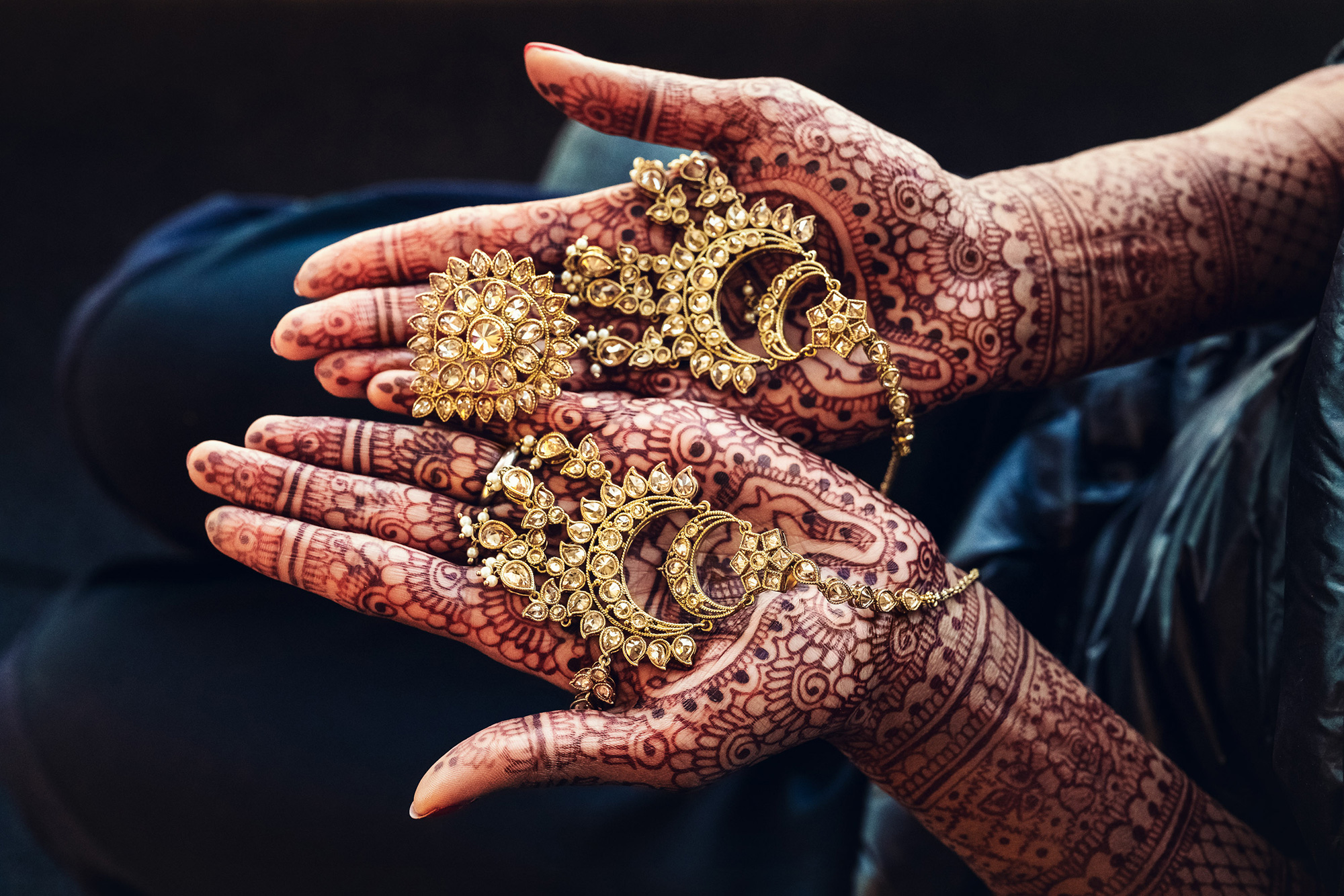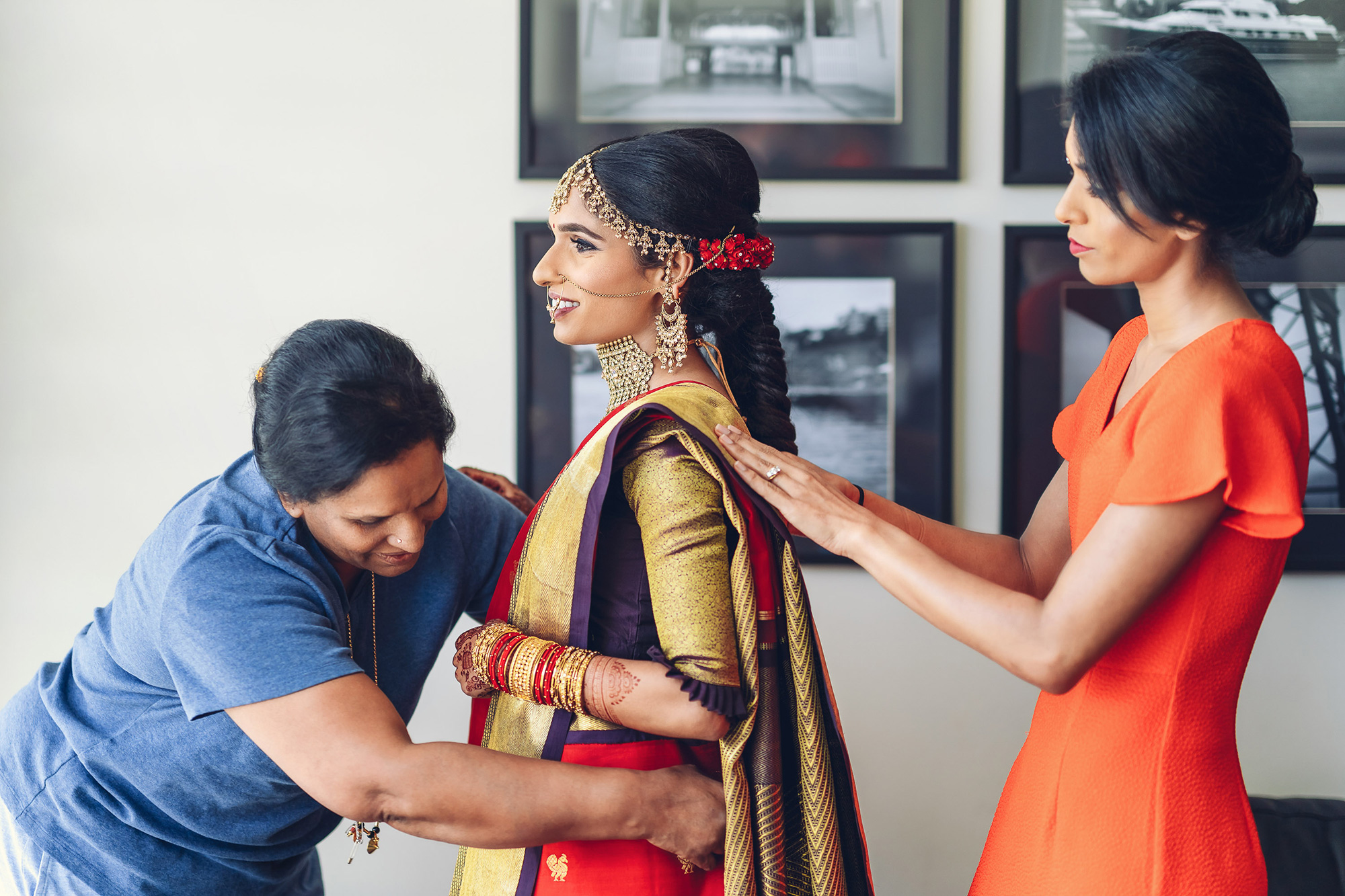 Even Chaitanya's hair put a spin on tradition! "Traditionally a South Indian bride wears her hair in a plait with lots of gold and flowers placed in it. I wanted to keep the tradition but modernise it, with simplicity. Hence I went with a French plait with only a few flowers and jewels in it."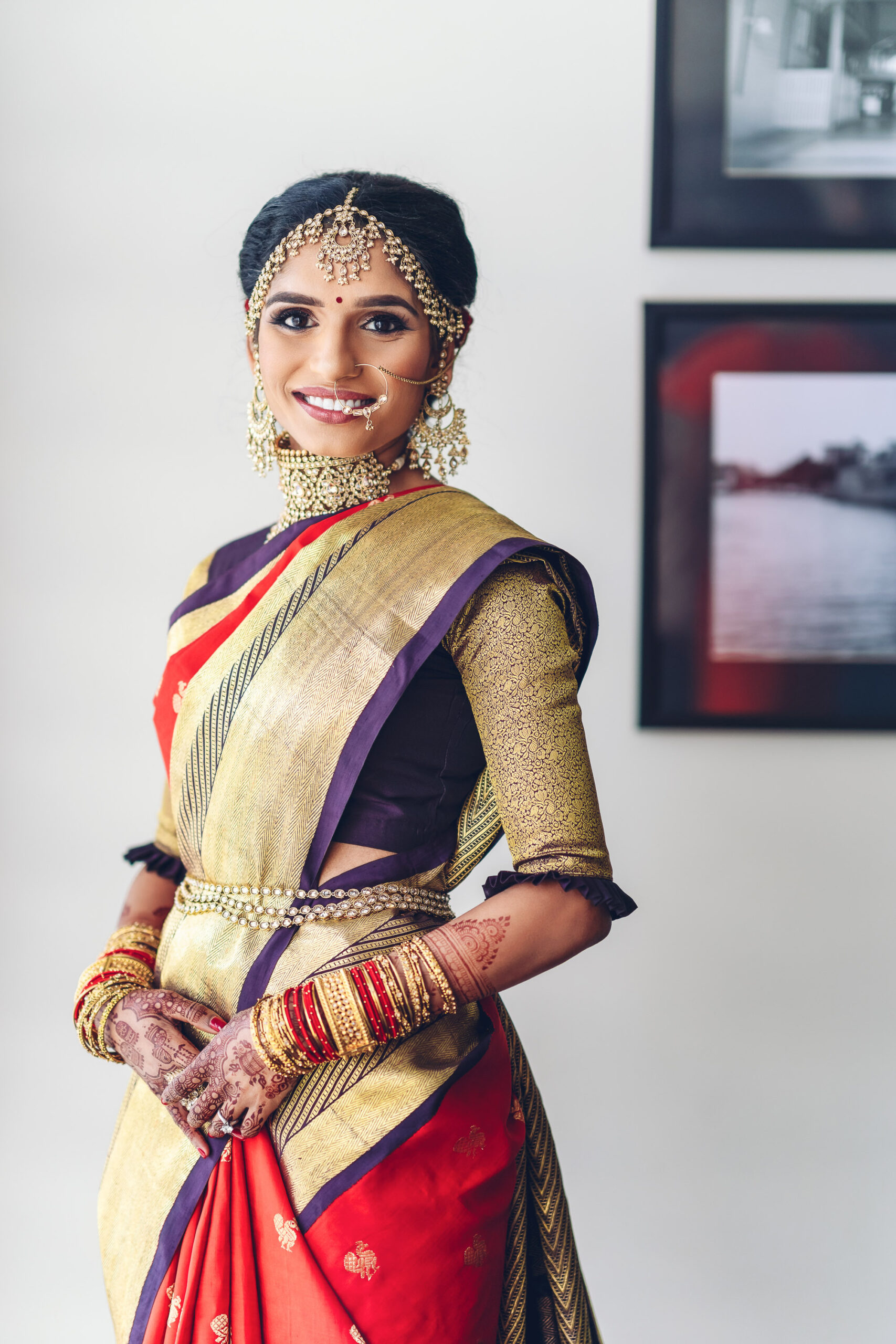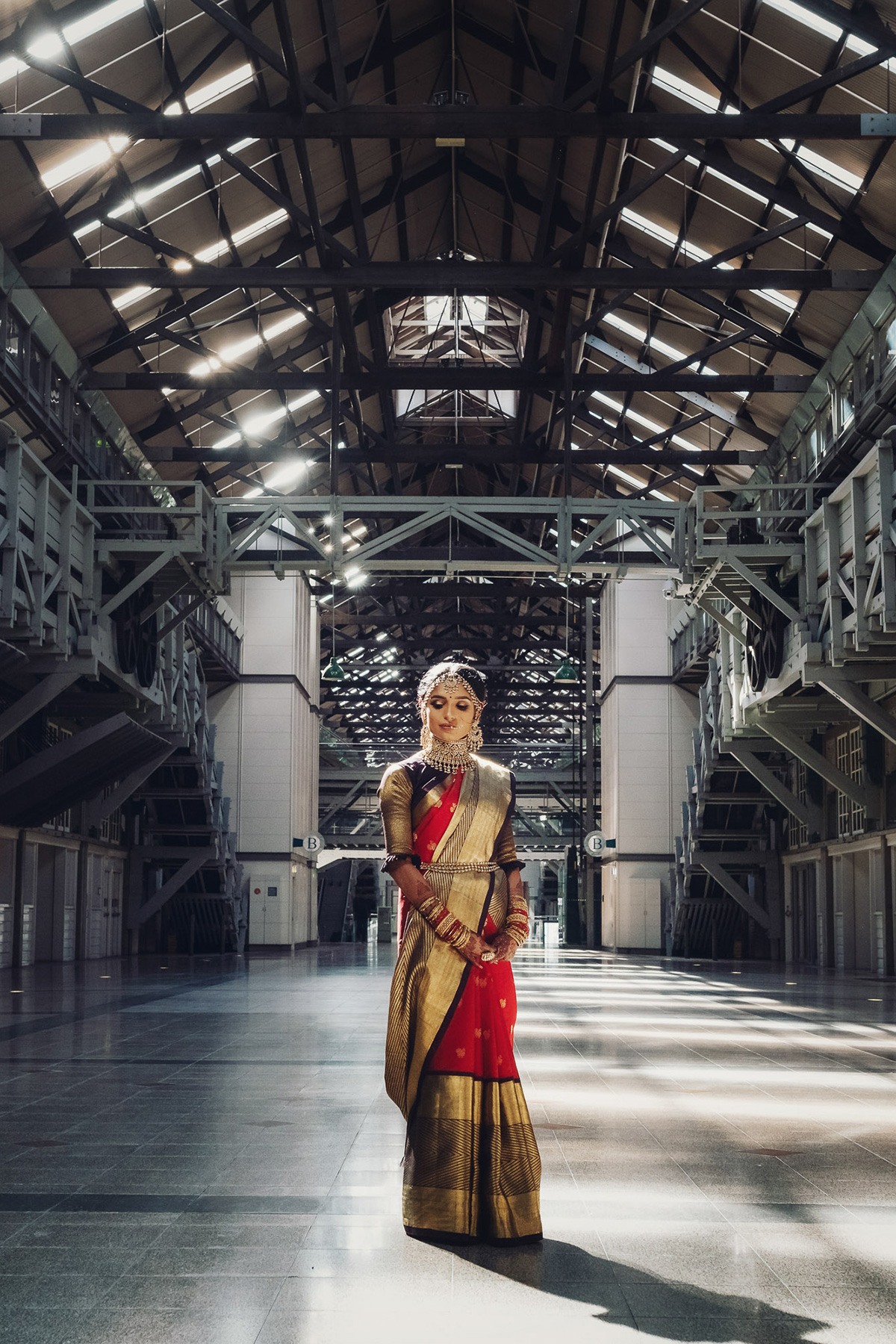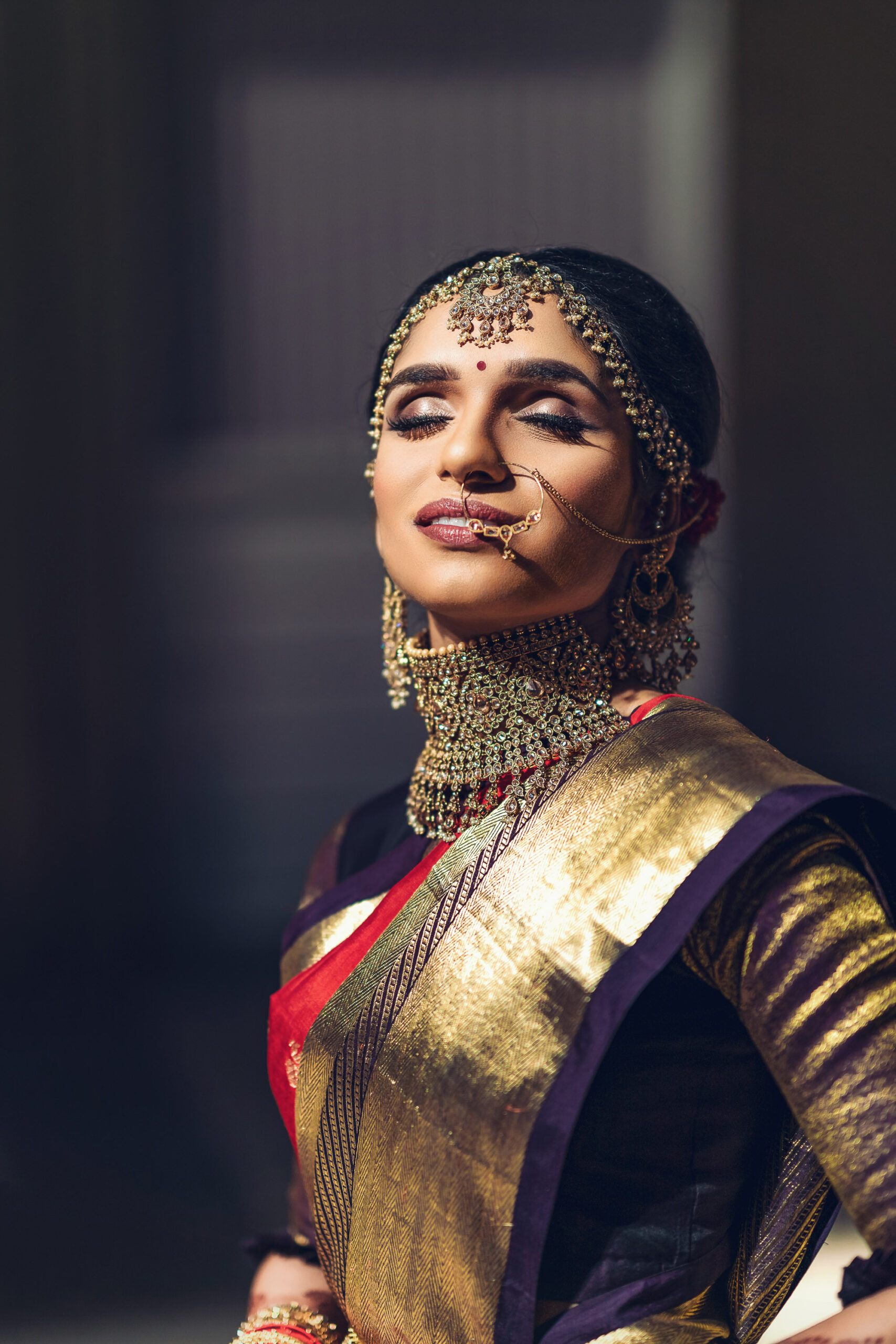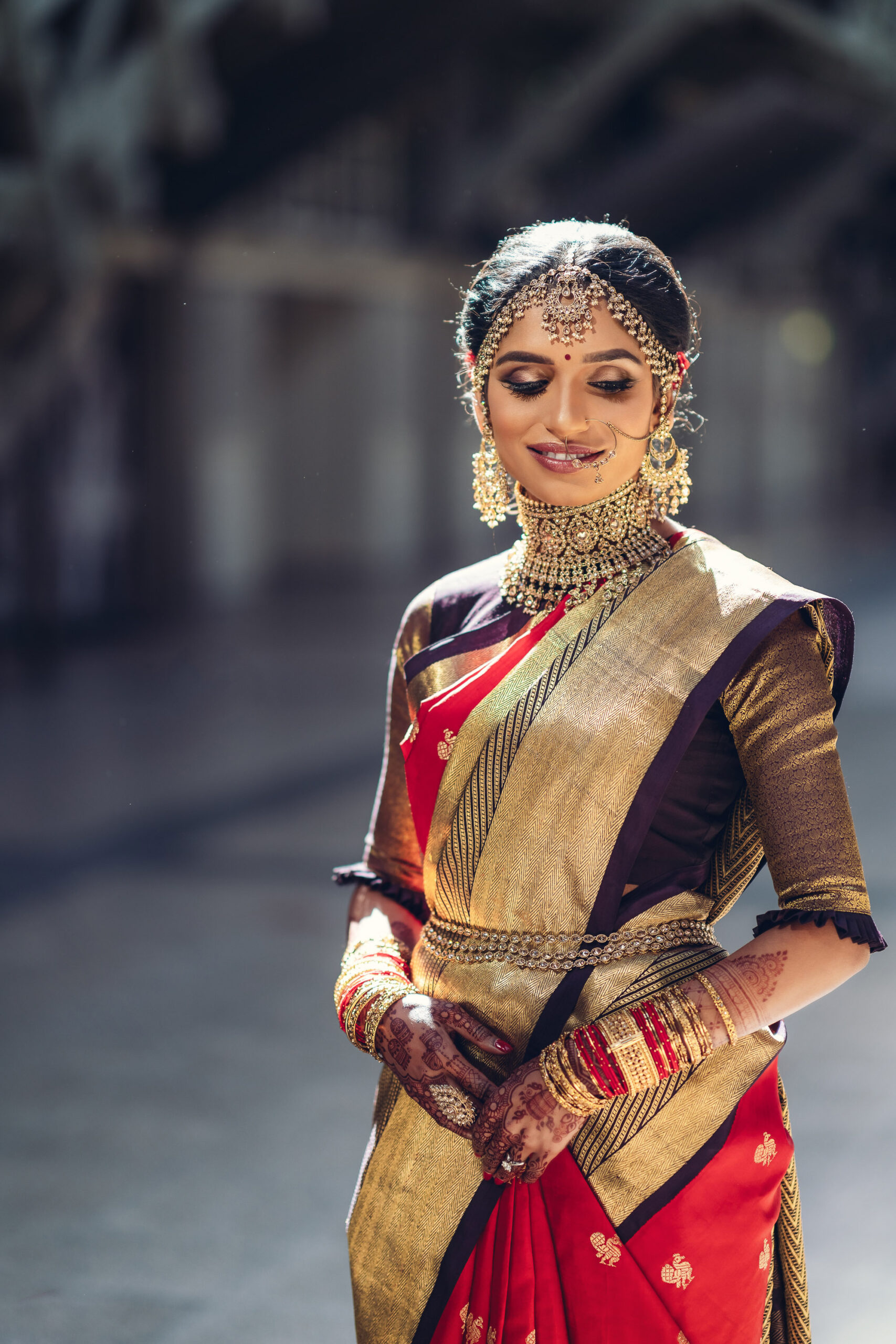 As tradition, the bride wore her mother's 35-year-old wedding sari for her and Sameer's Hindu ceremony.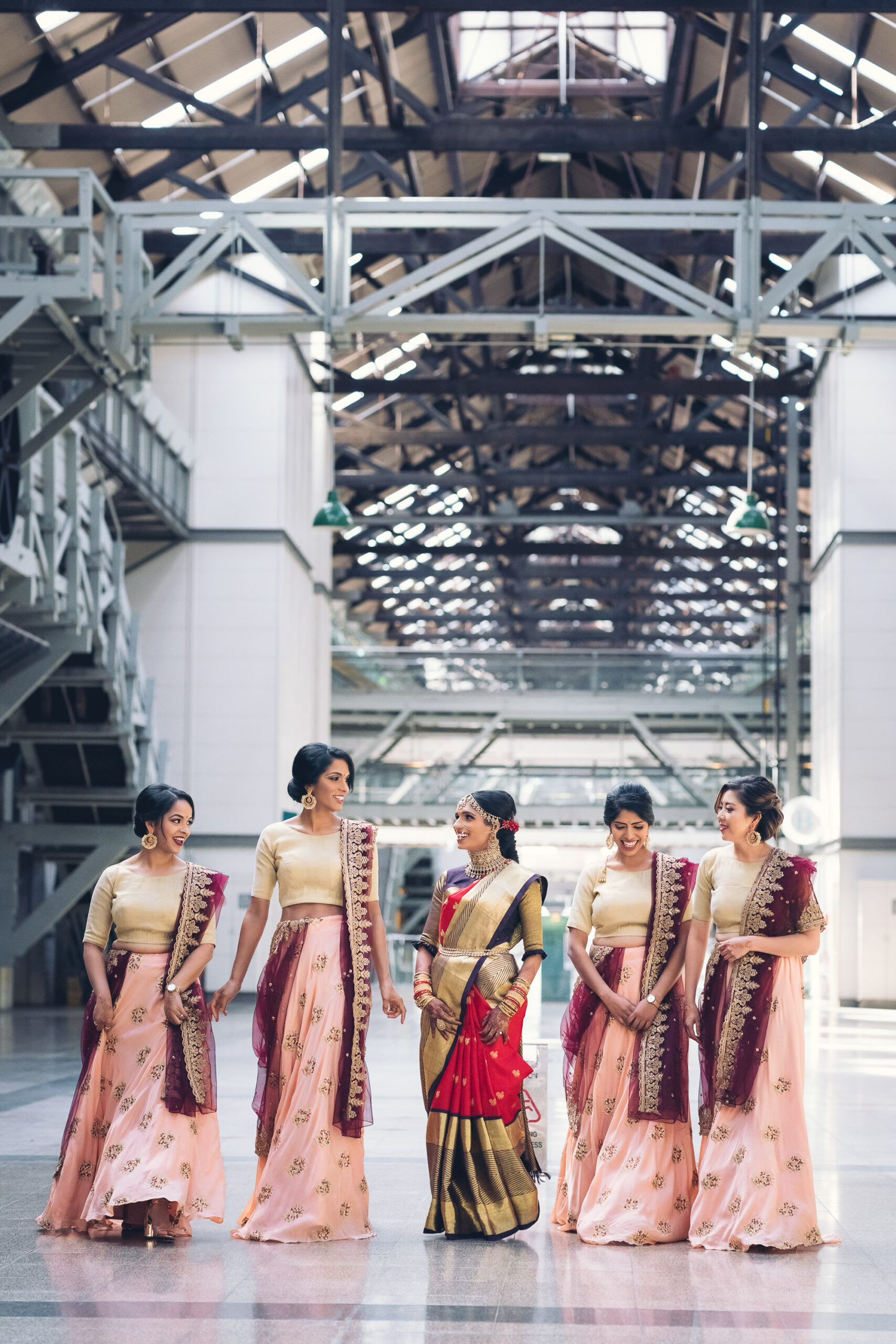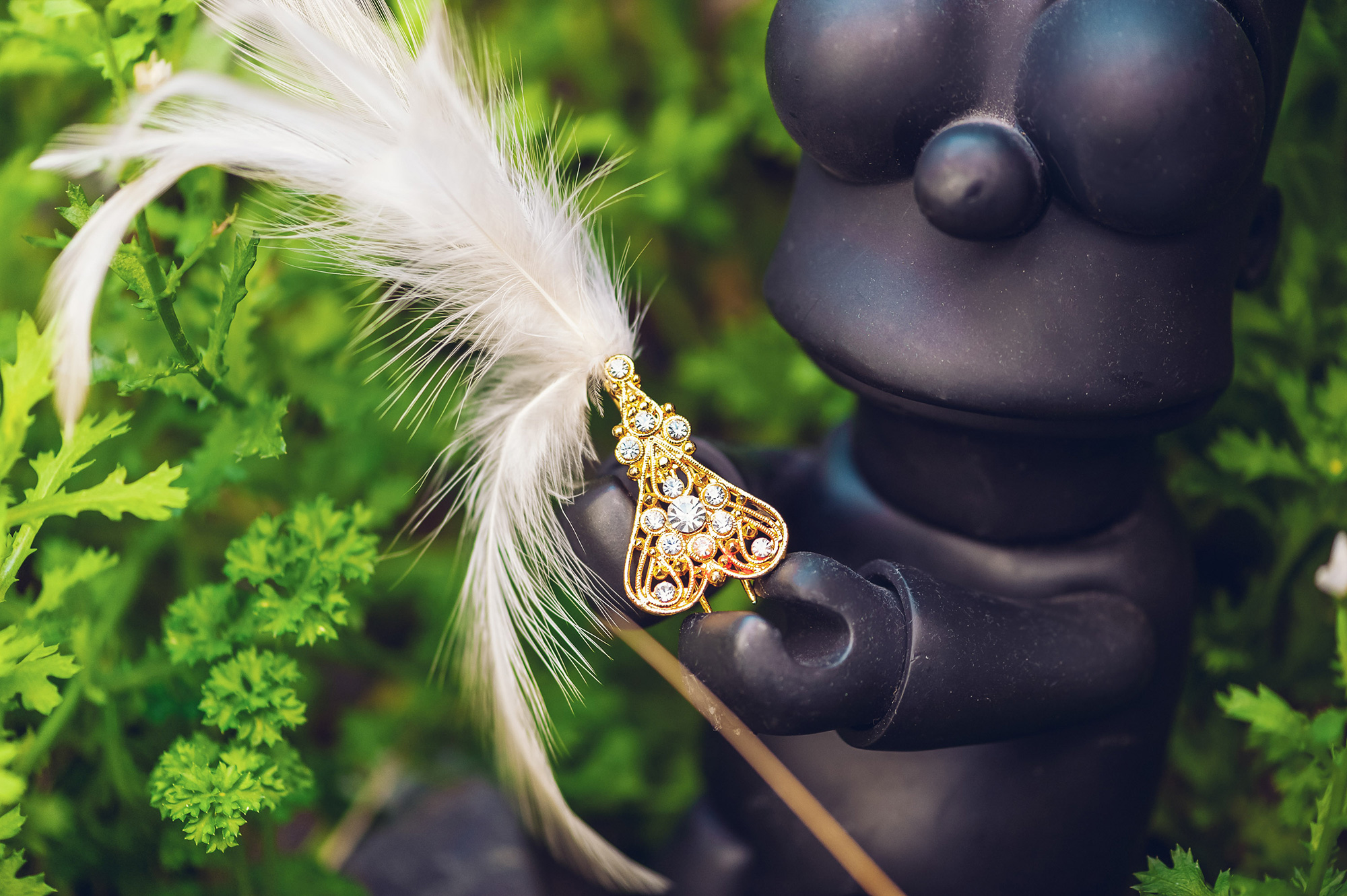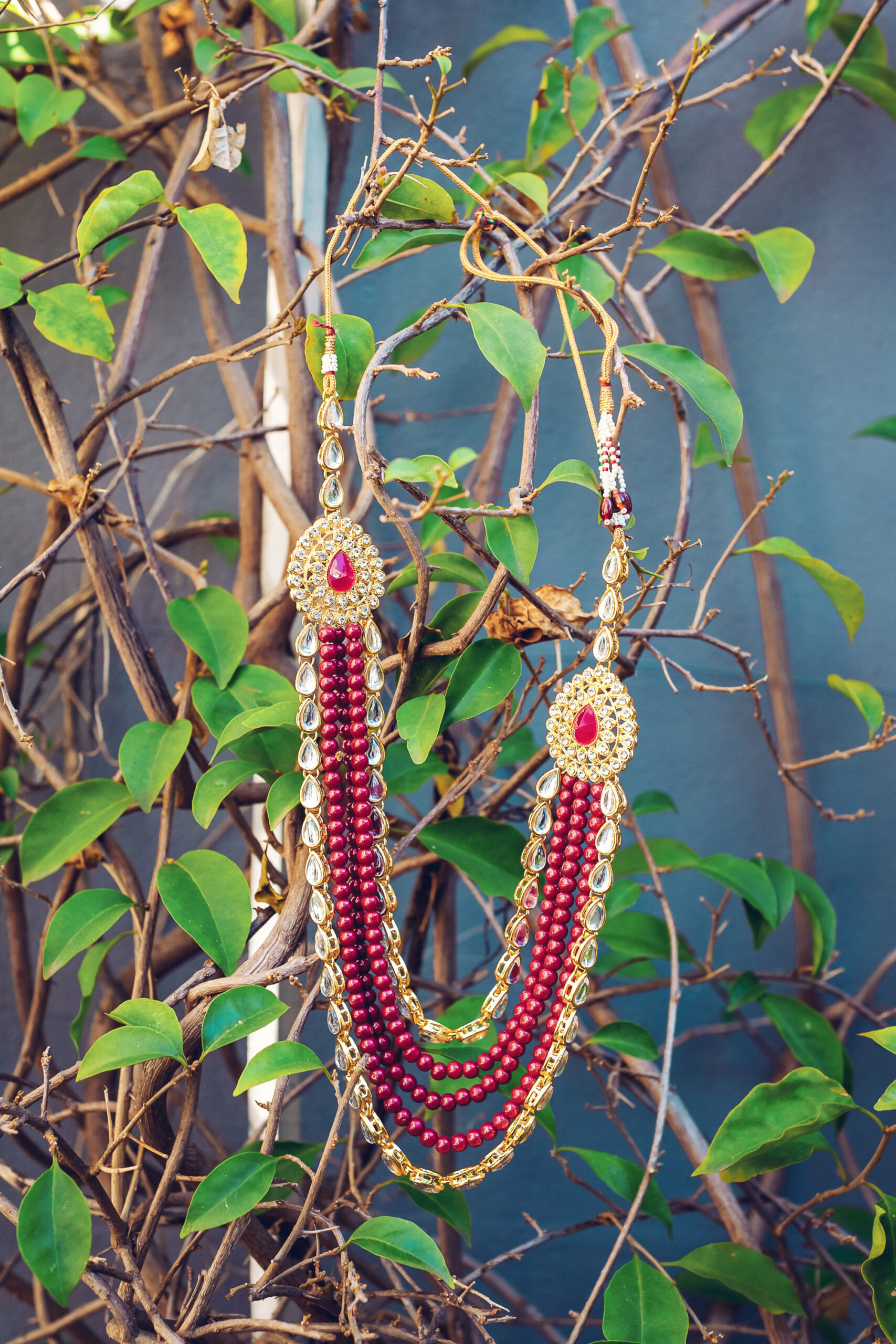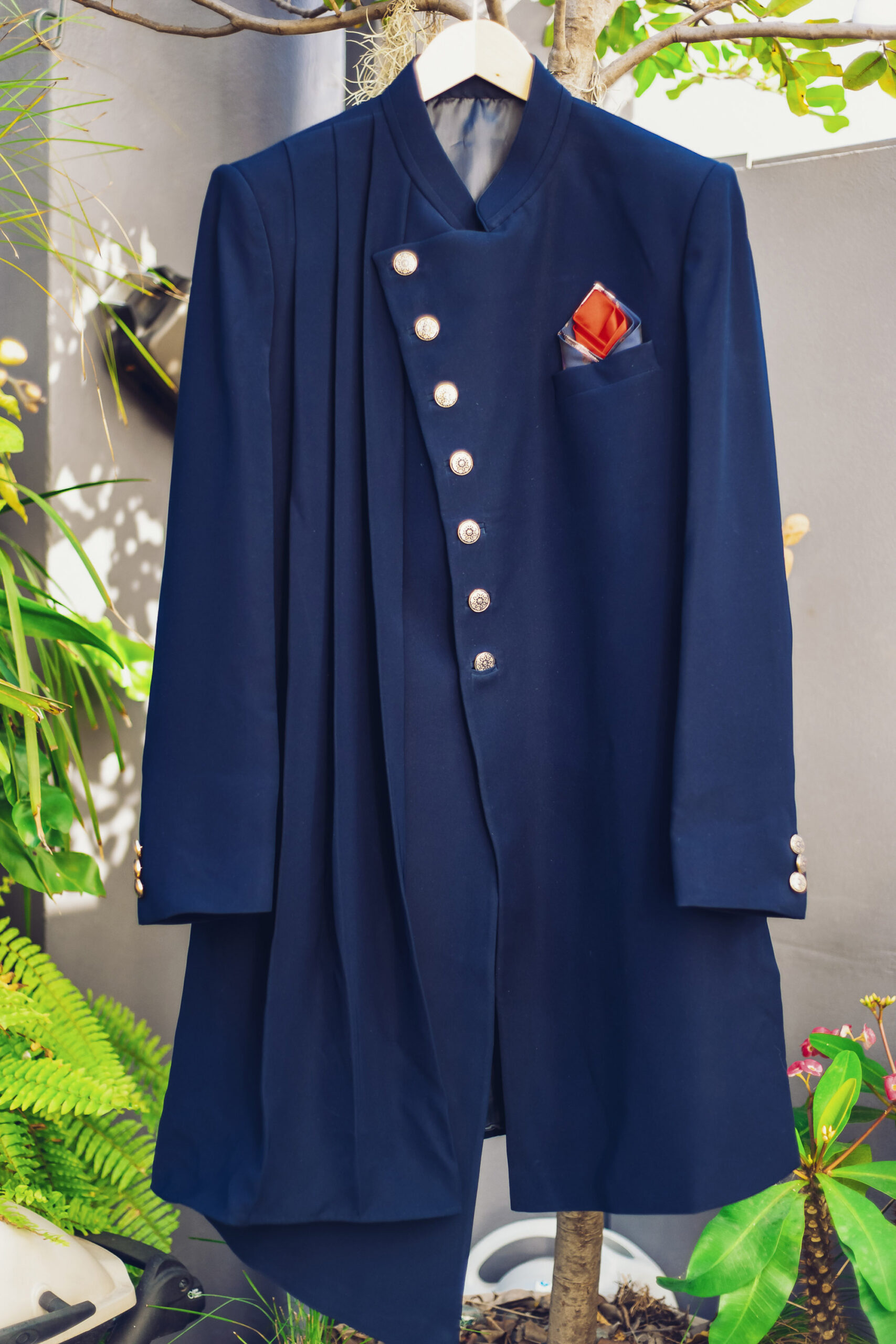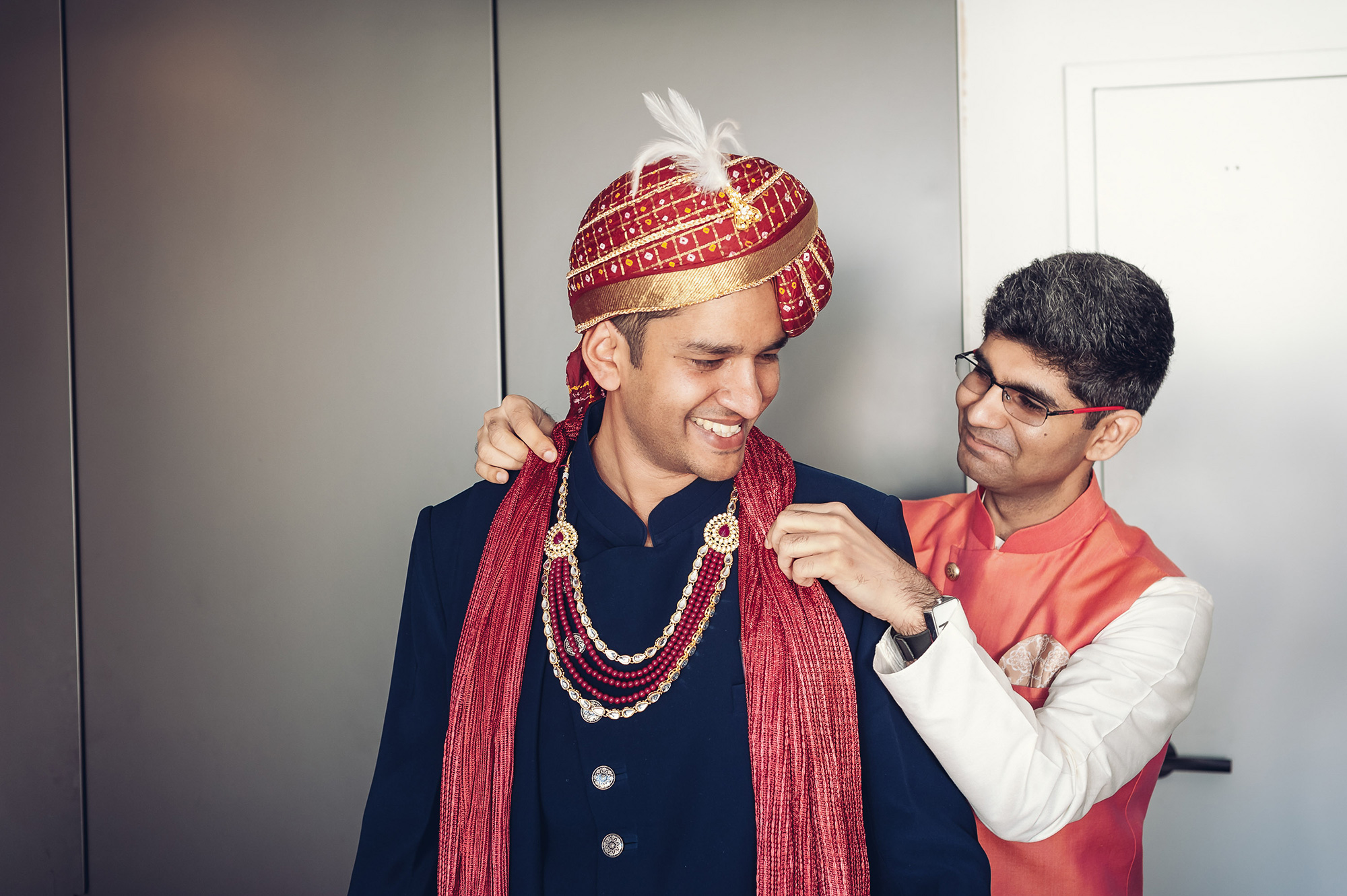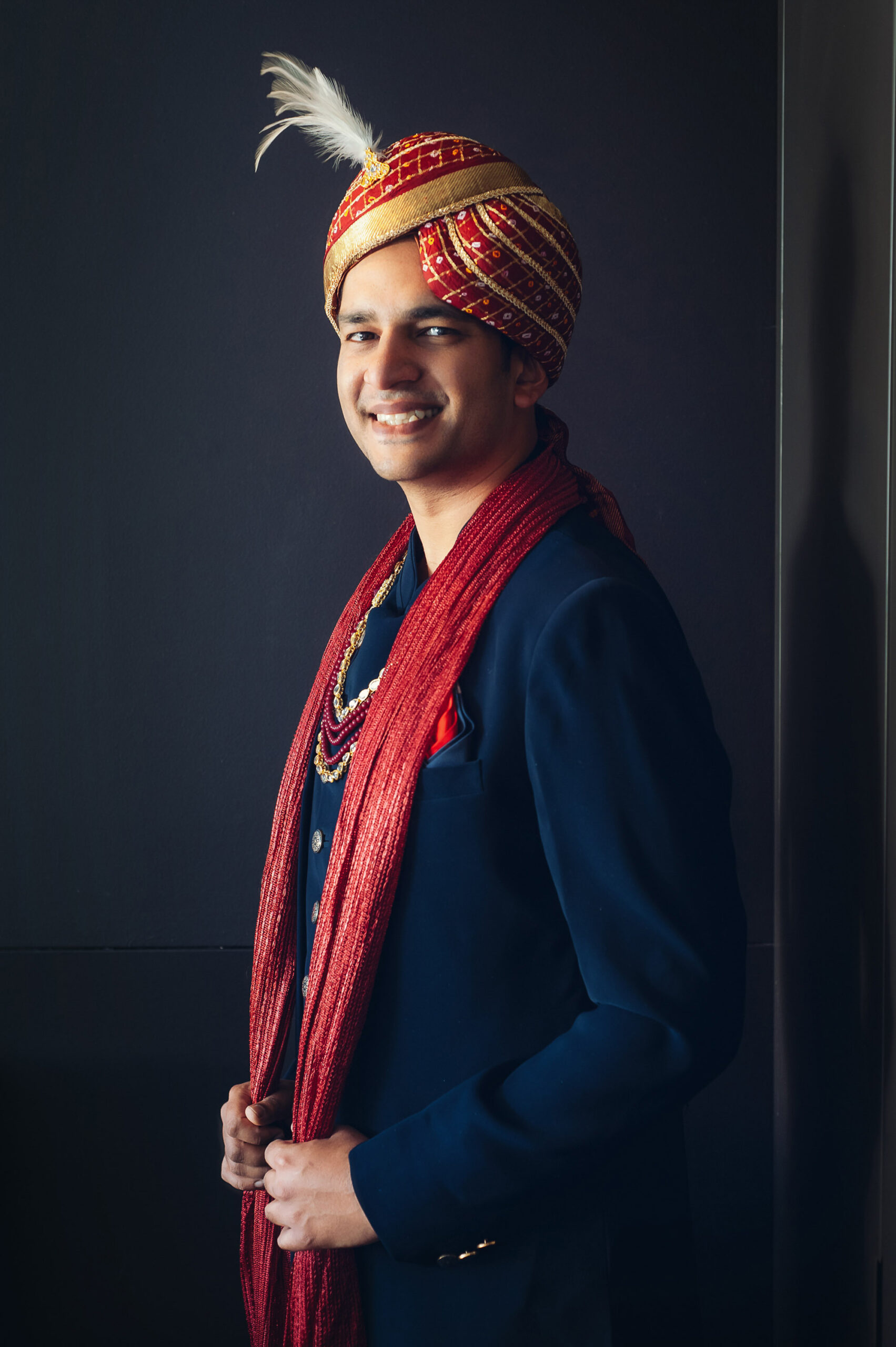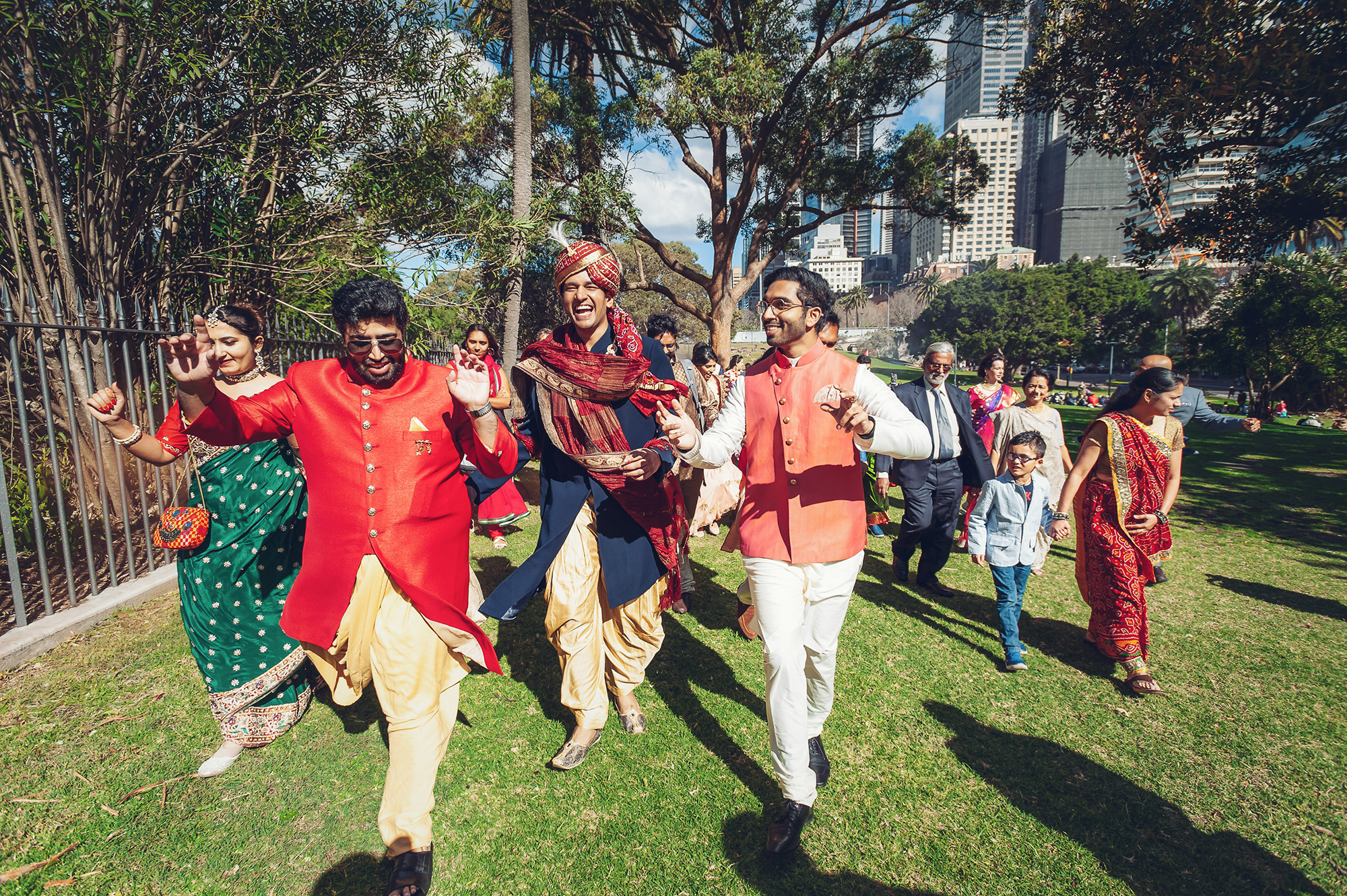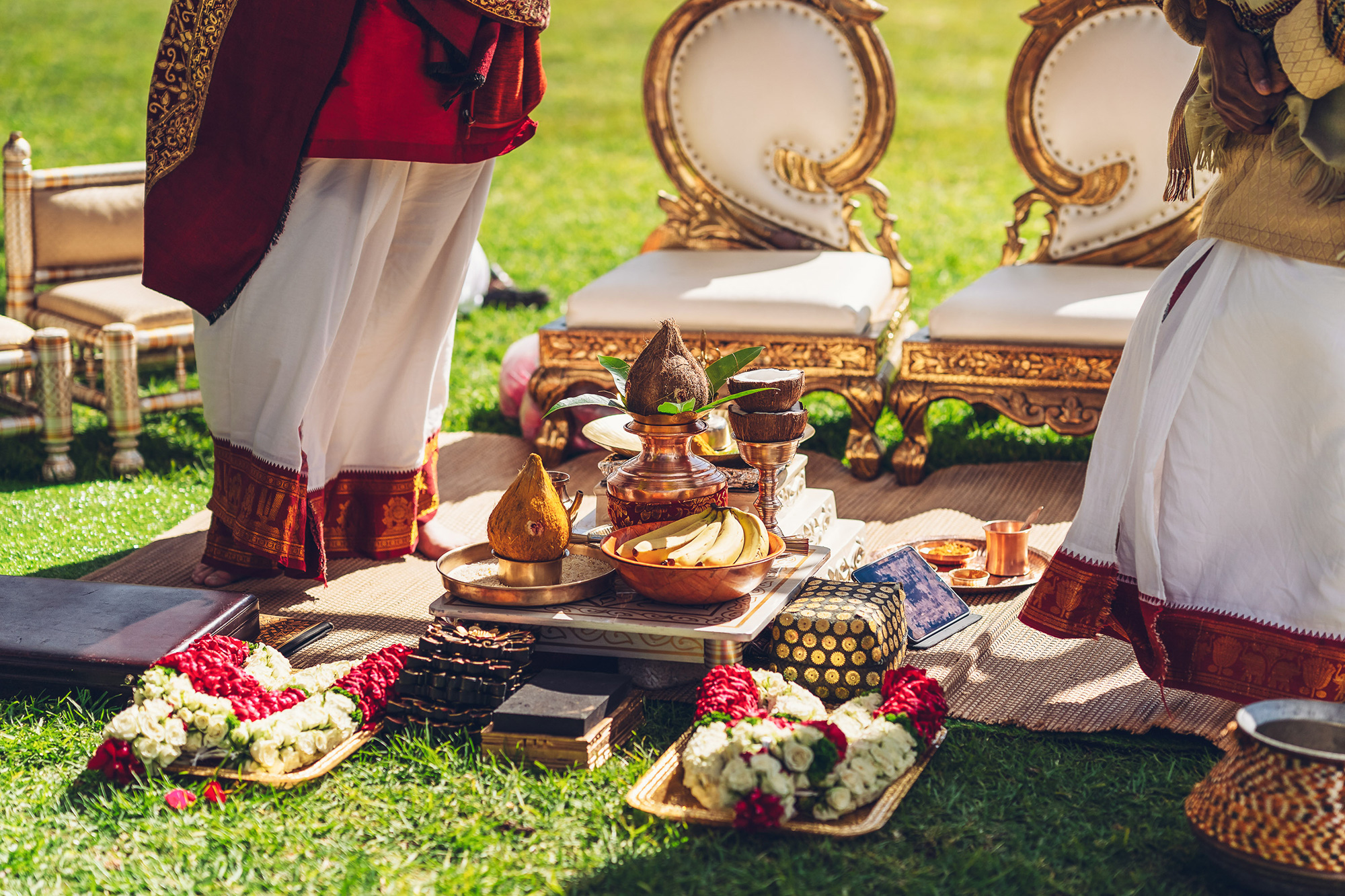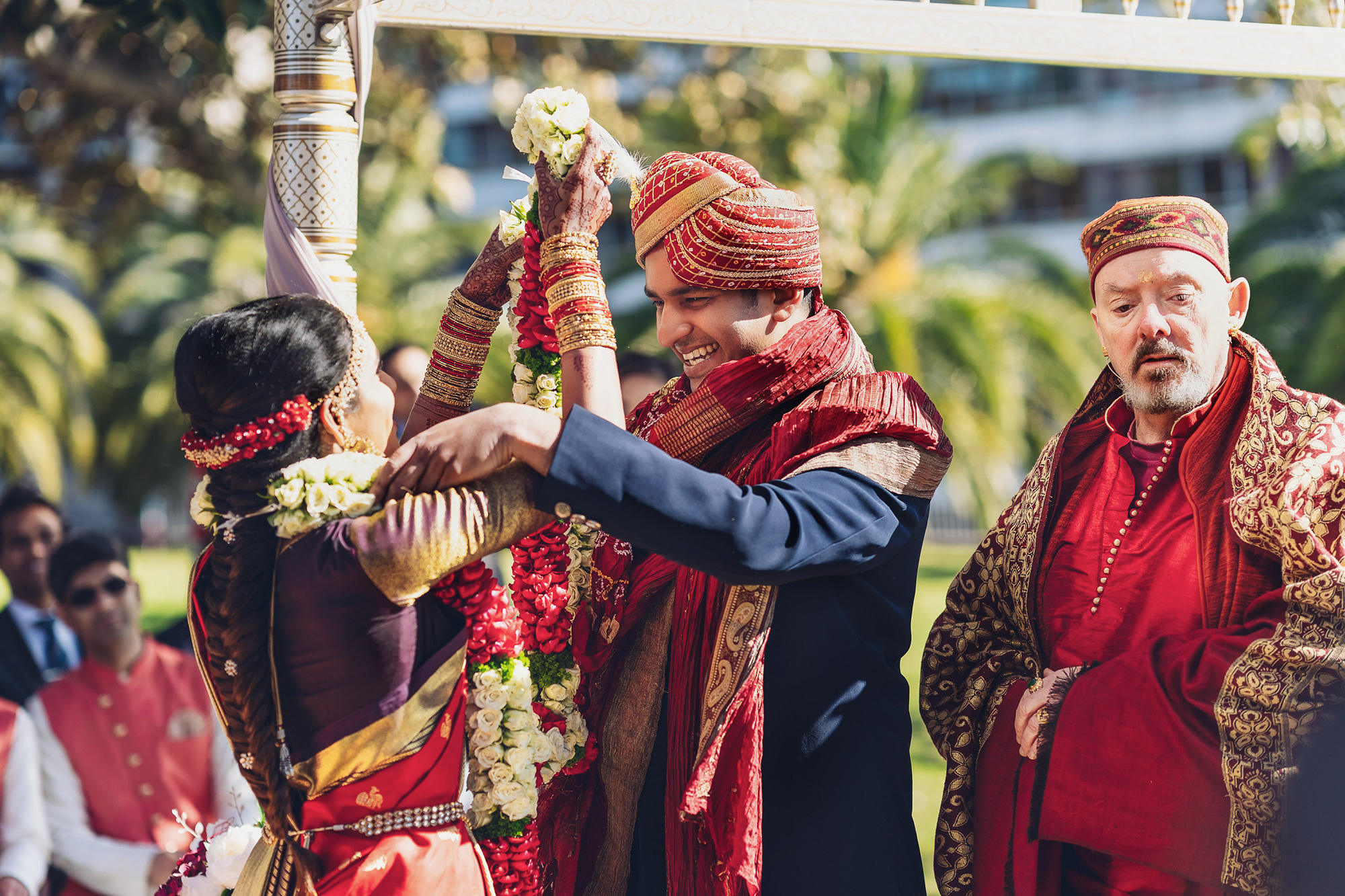 The team at Splendid Photos & Video made sure every colourful element of the day was captured on camera and film.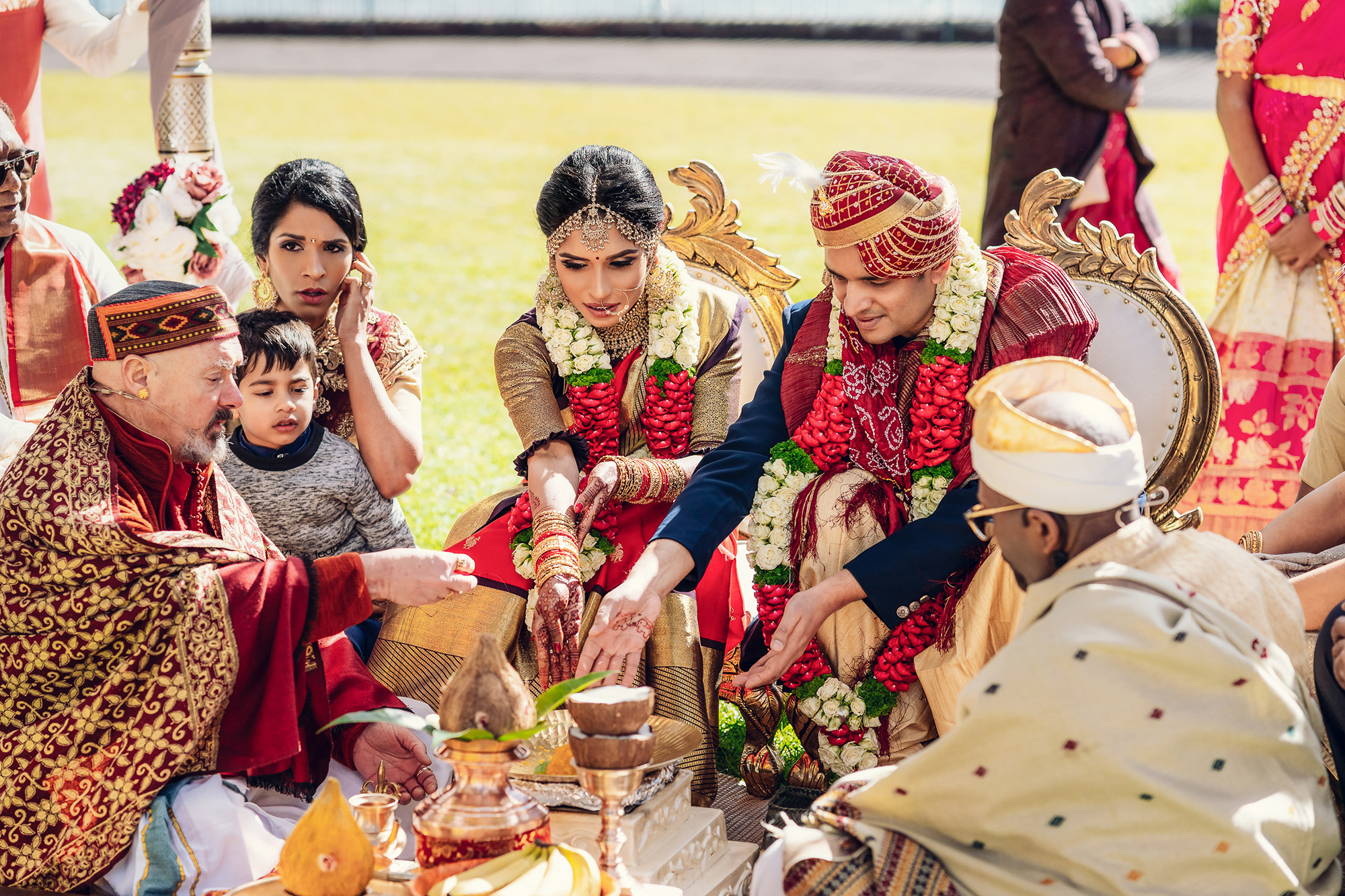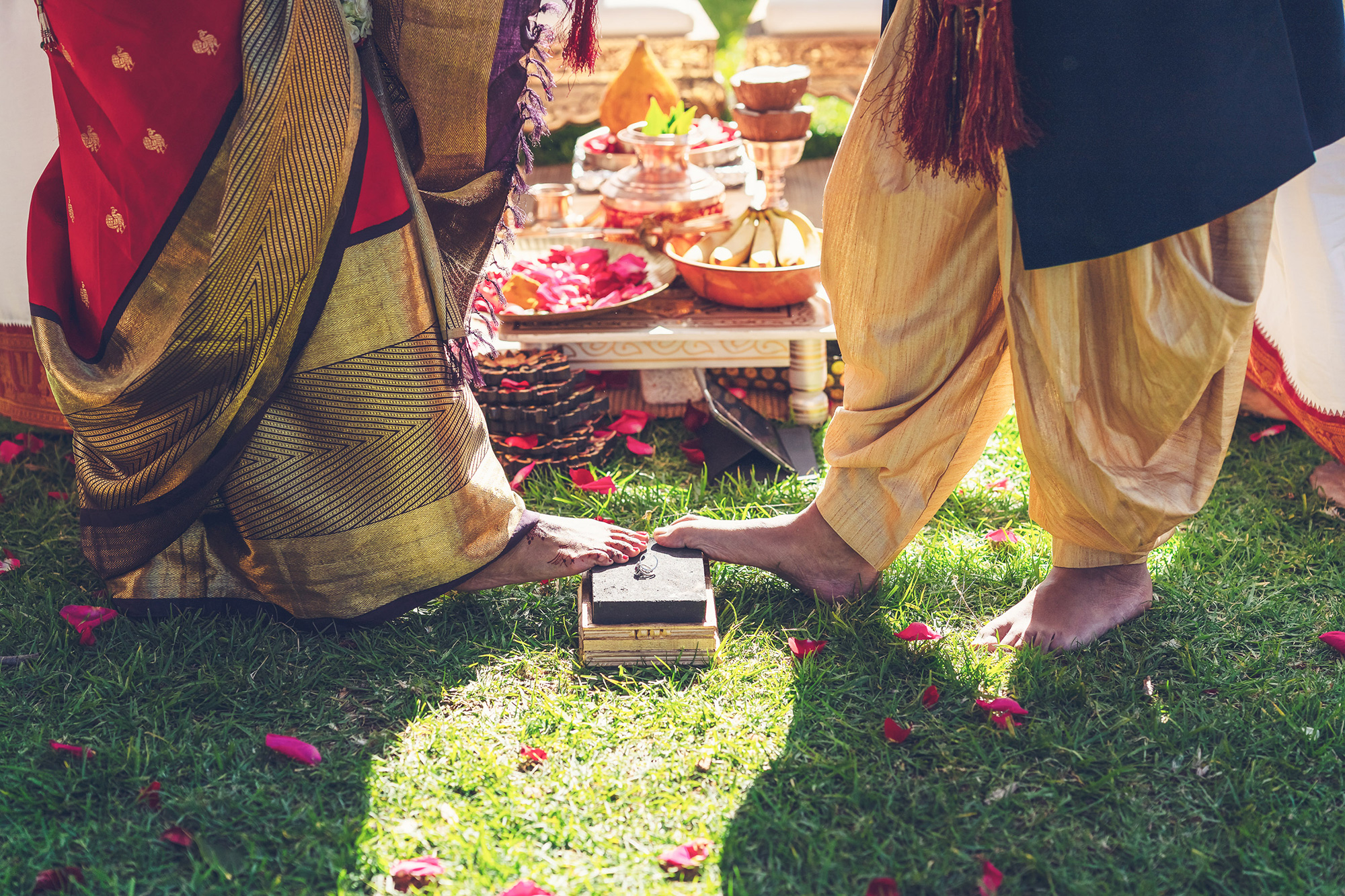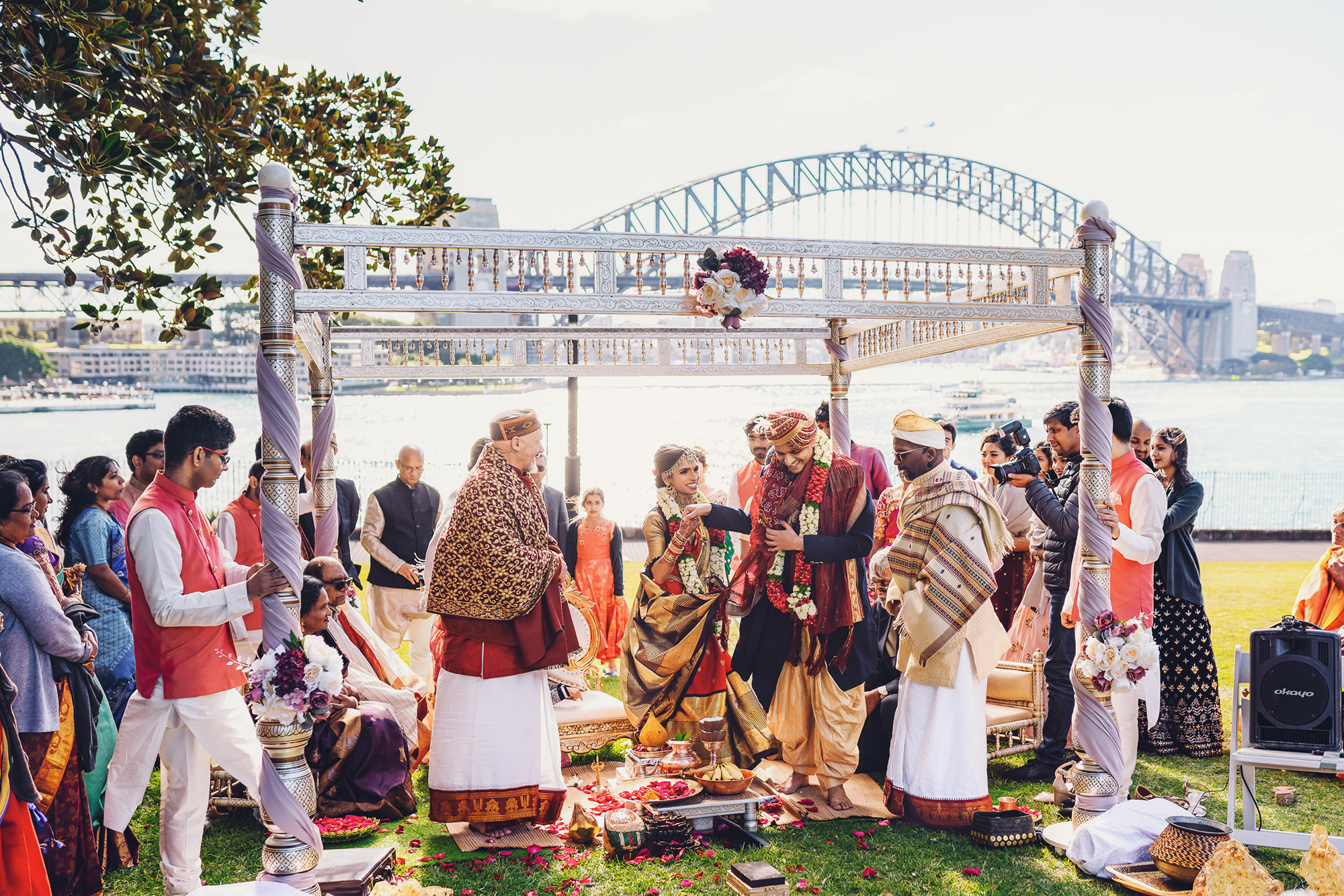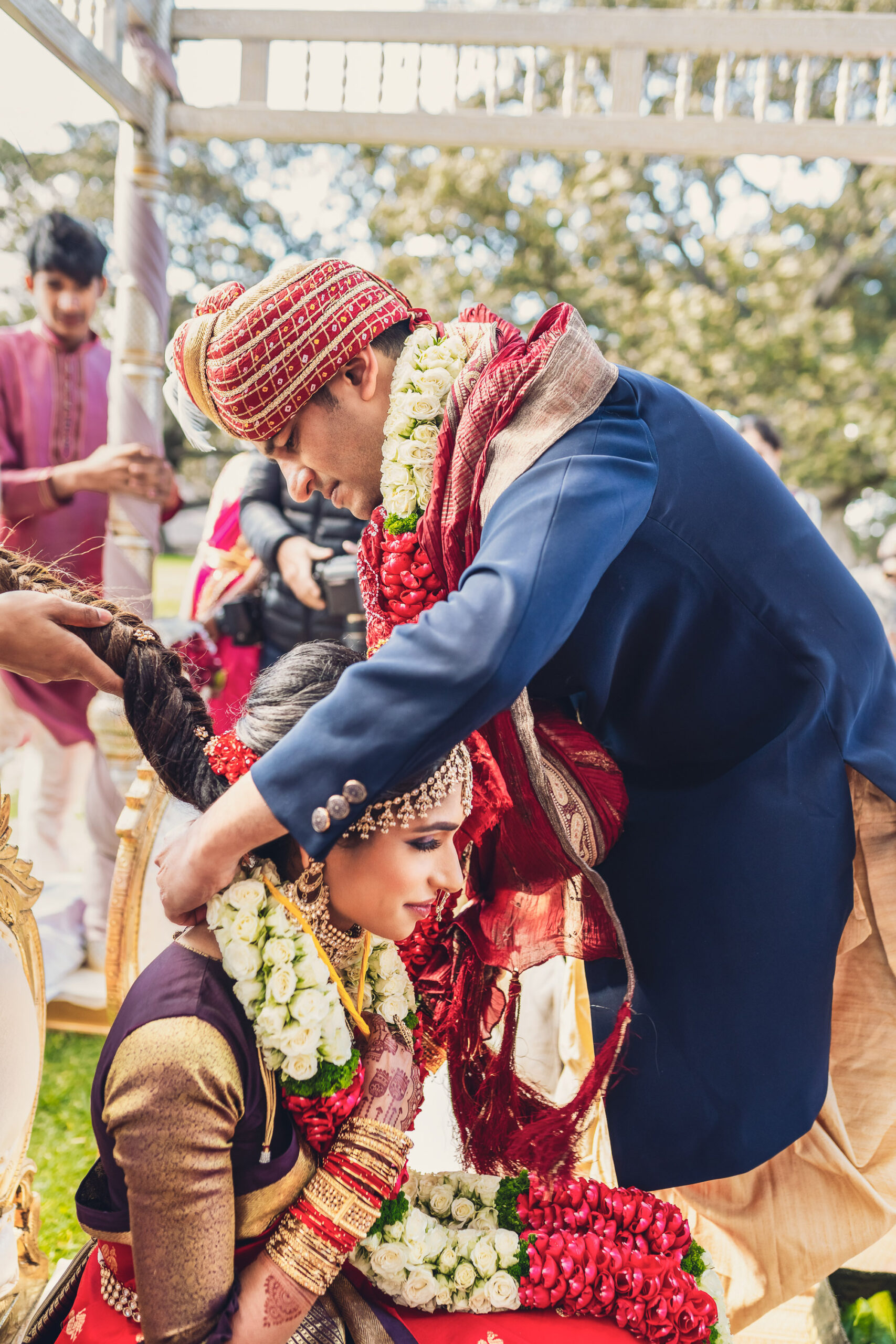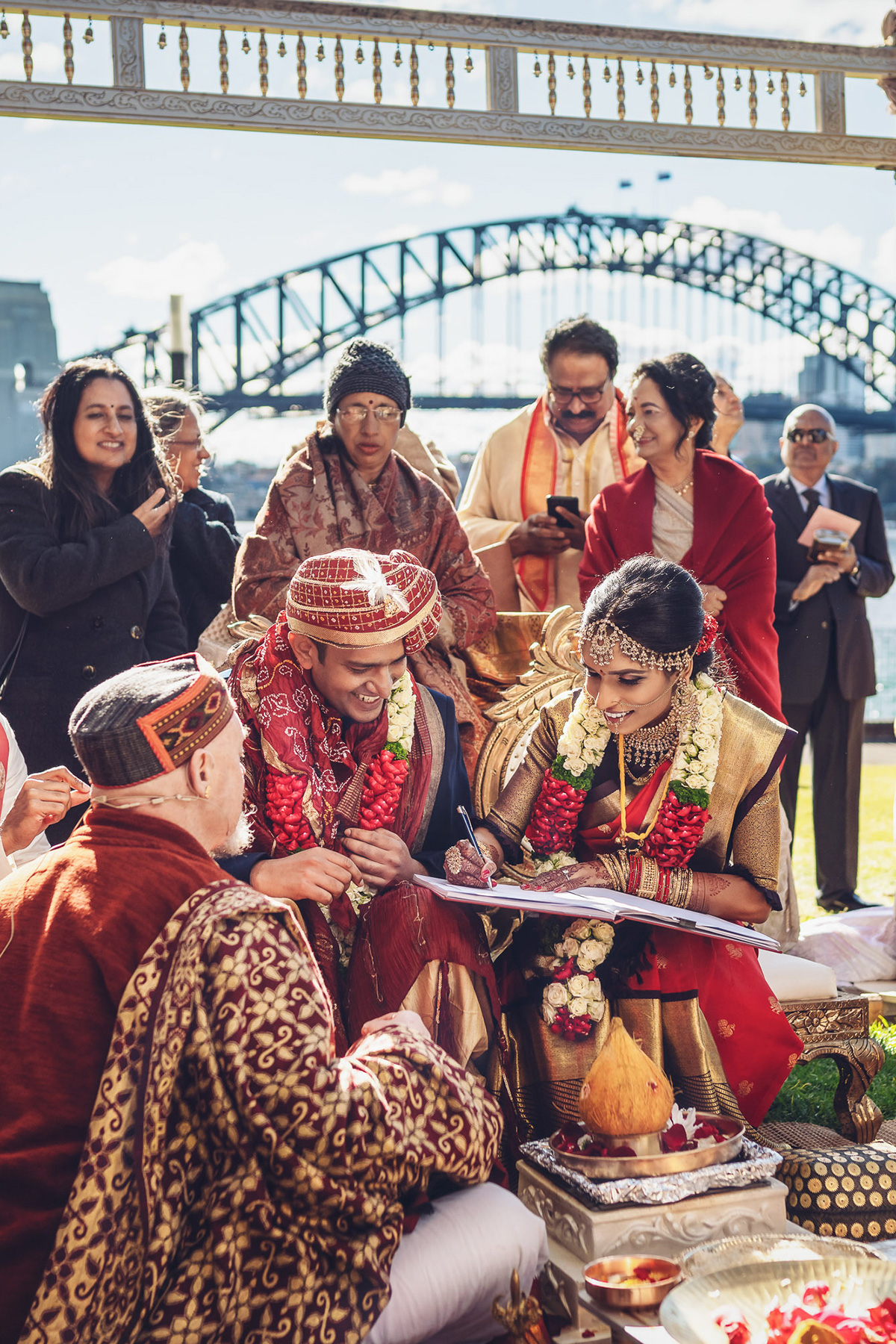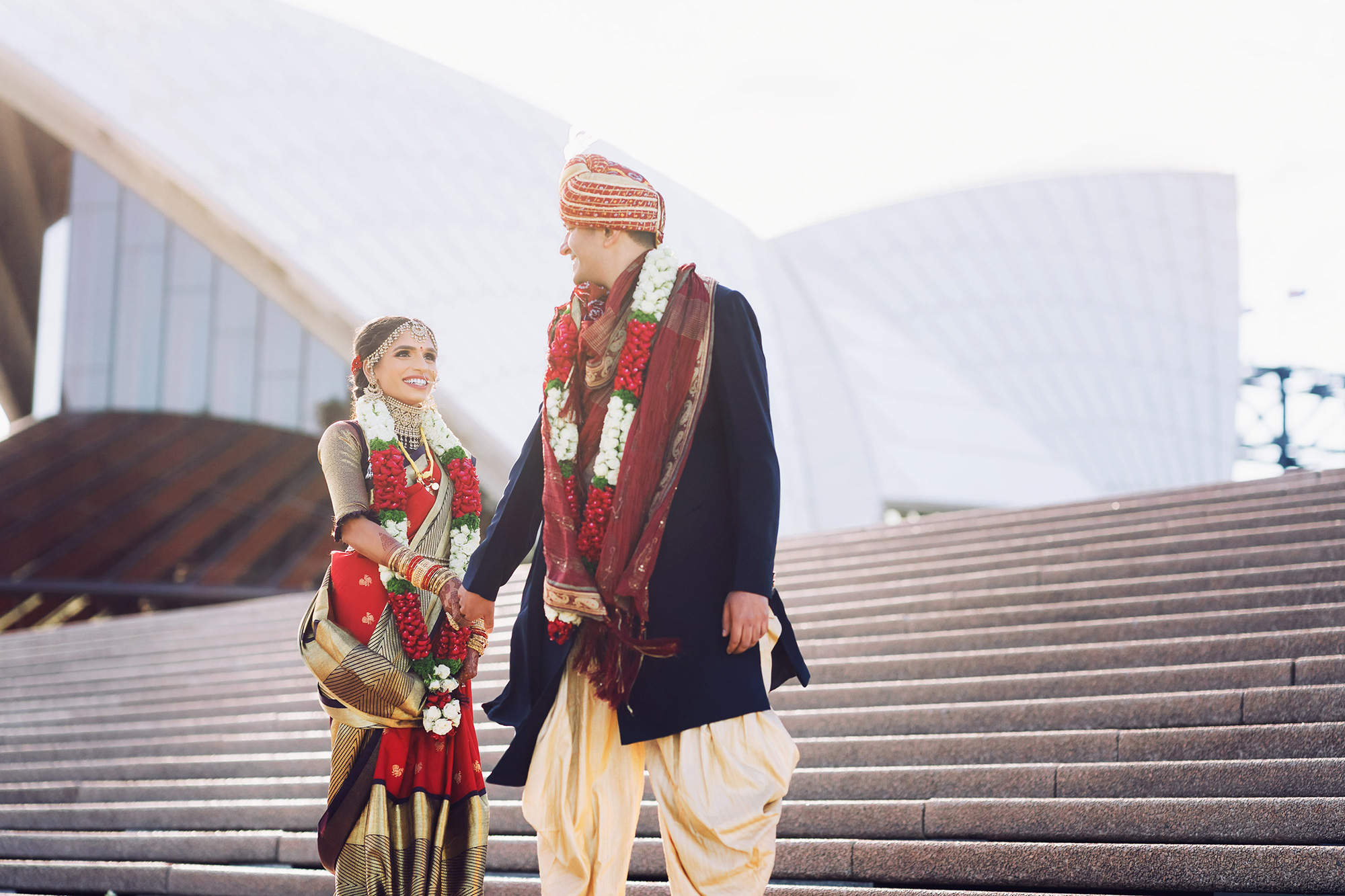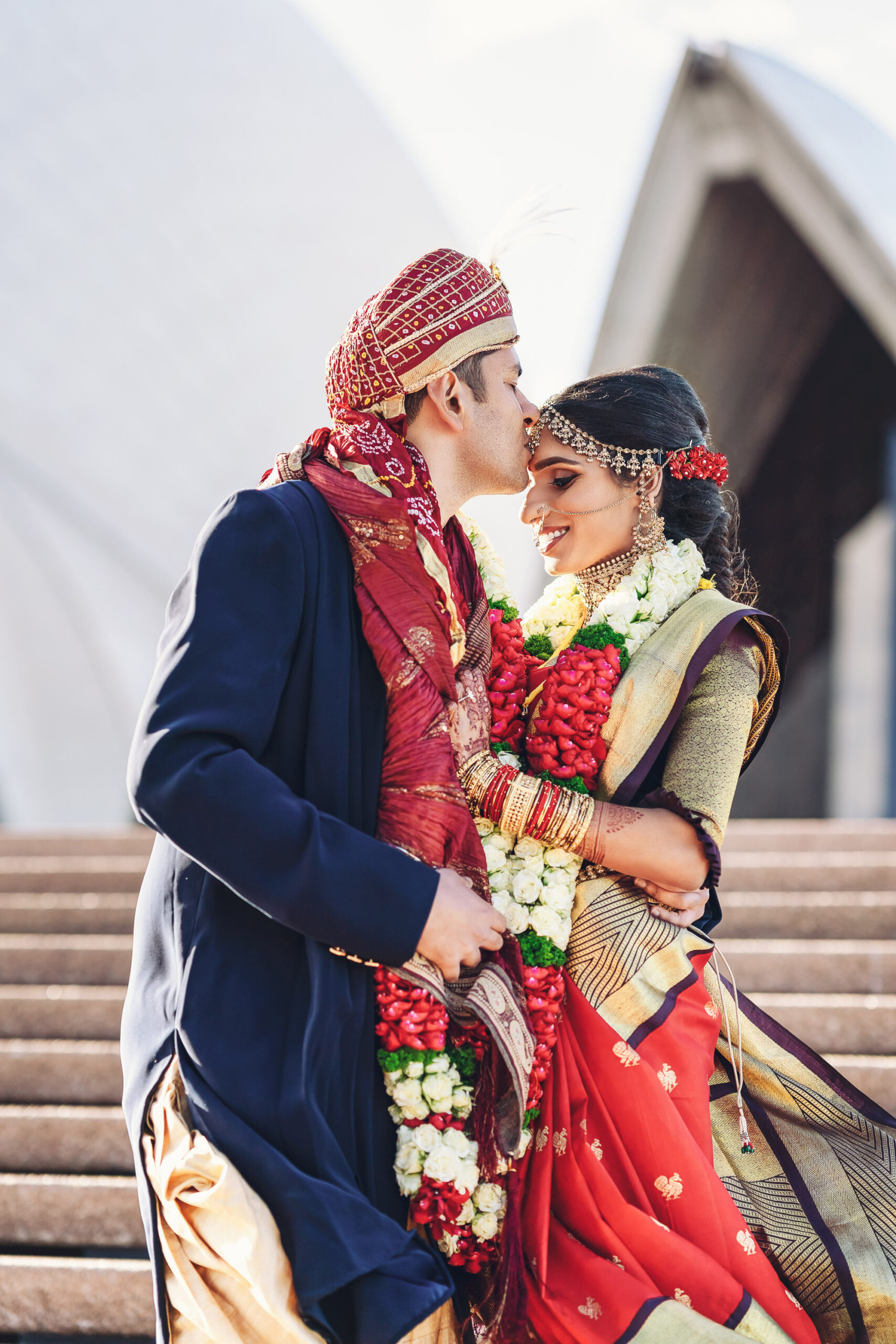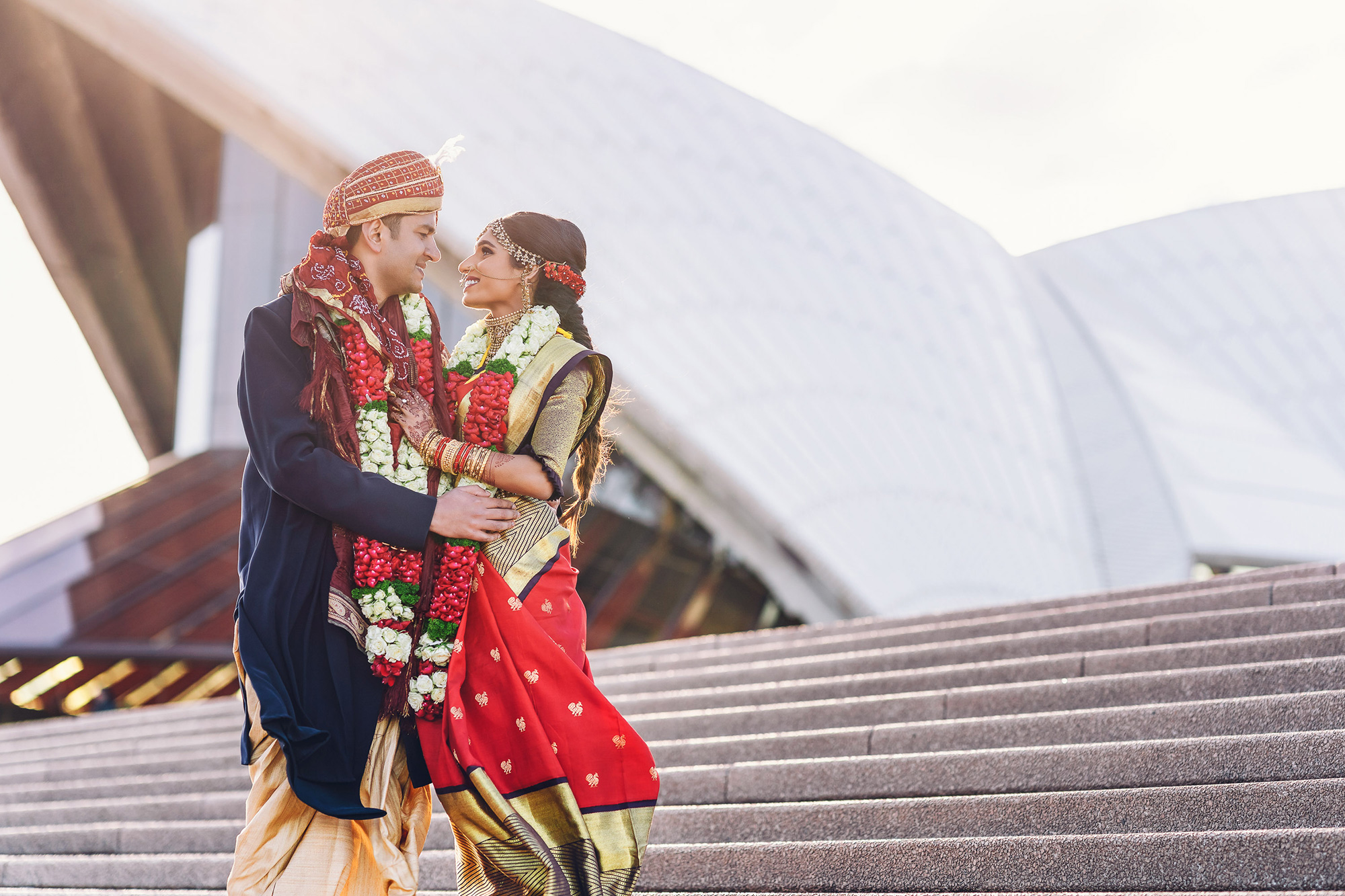 As doctors, Chaitanya and Sameer found it hard to meet people with their busy schedules. Luckily, it only took a few swipes right on Tinder to bring the two together, whose workplaces were actually only a hundred metres apart!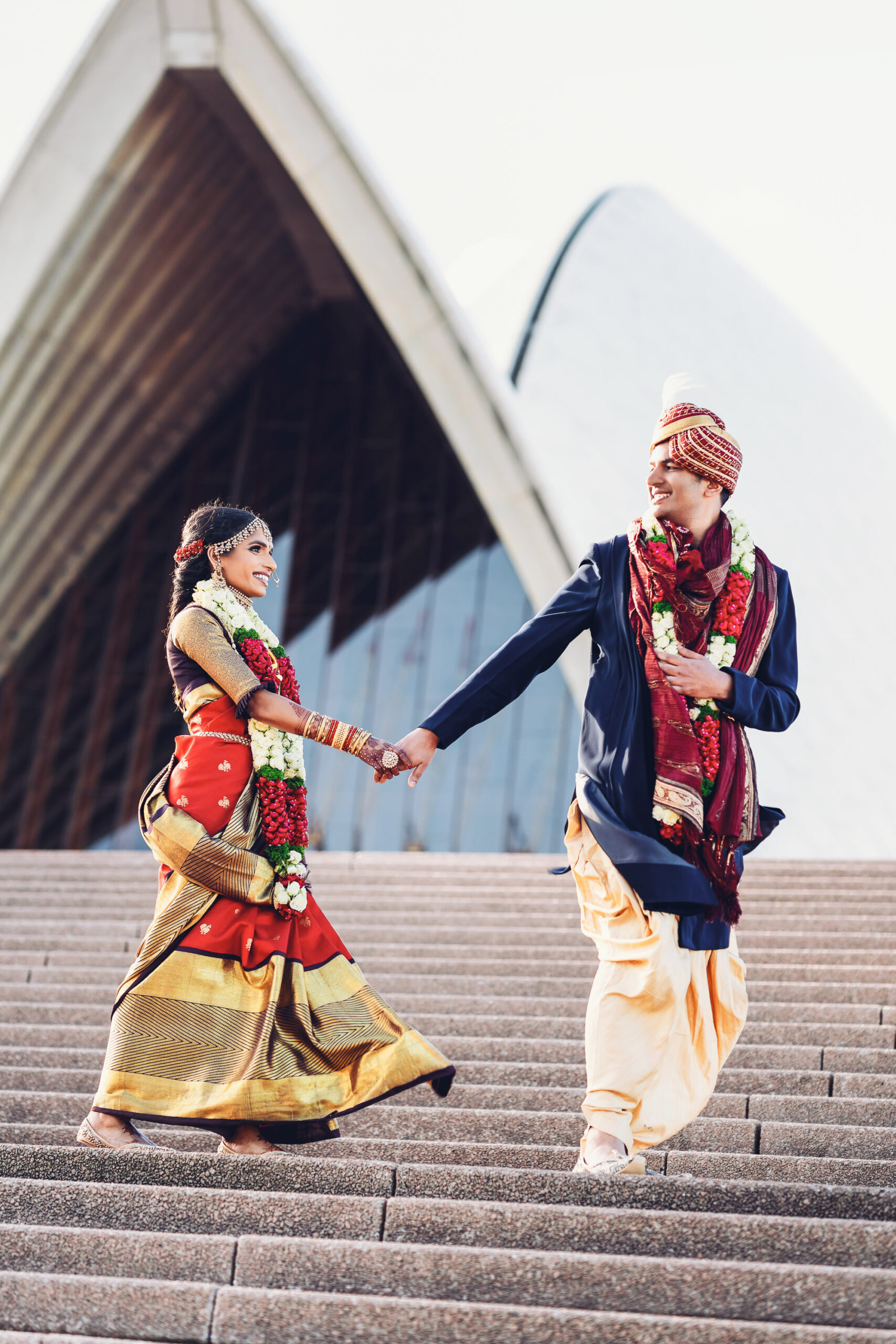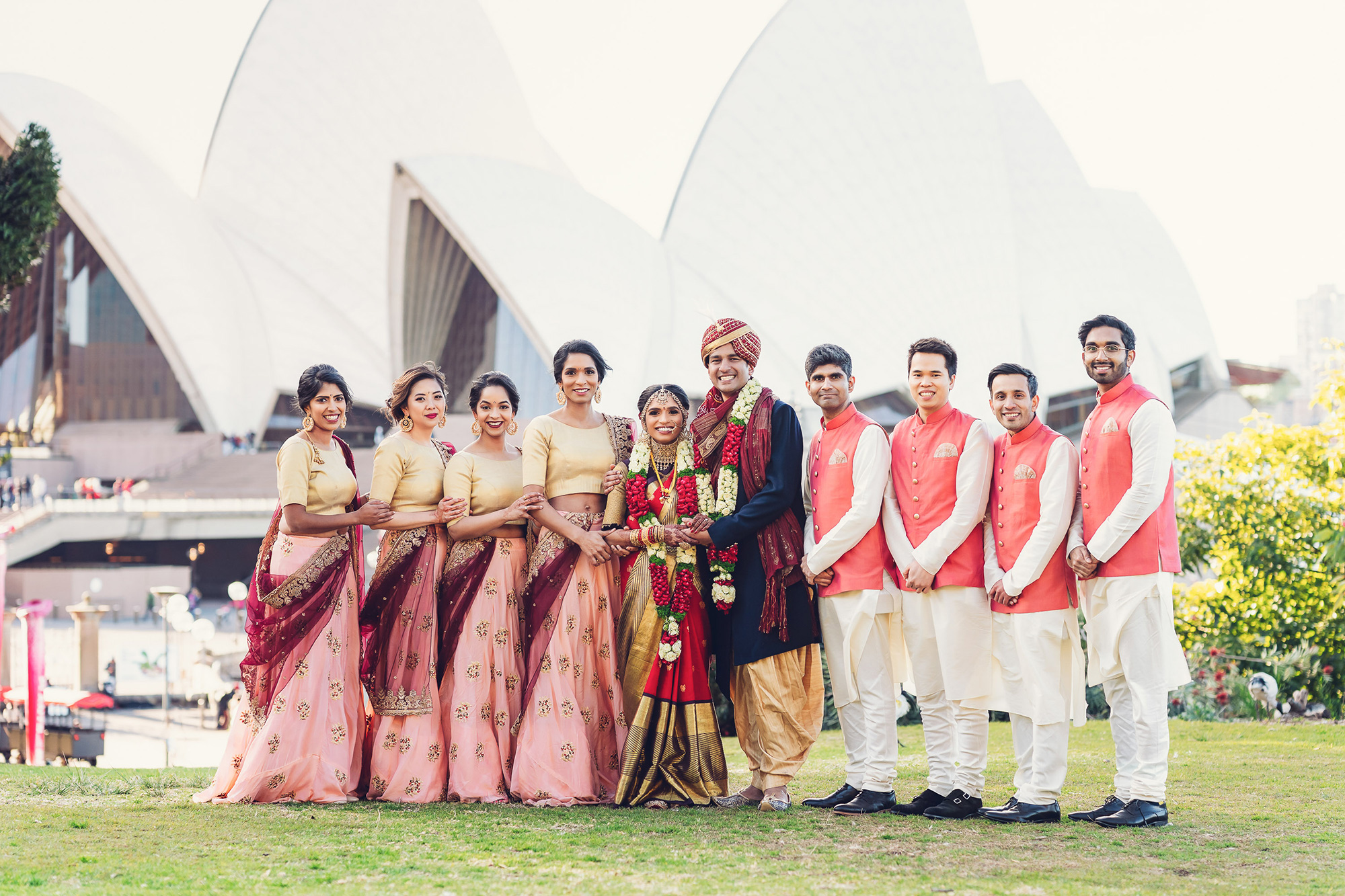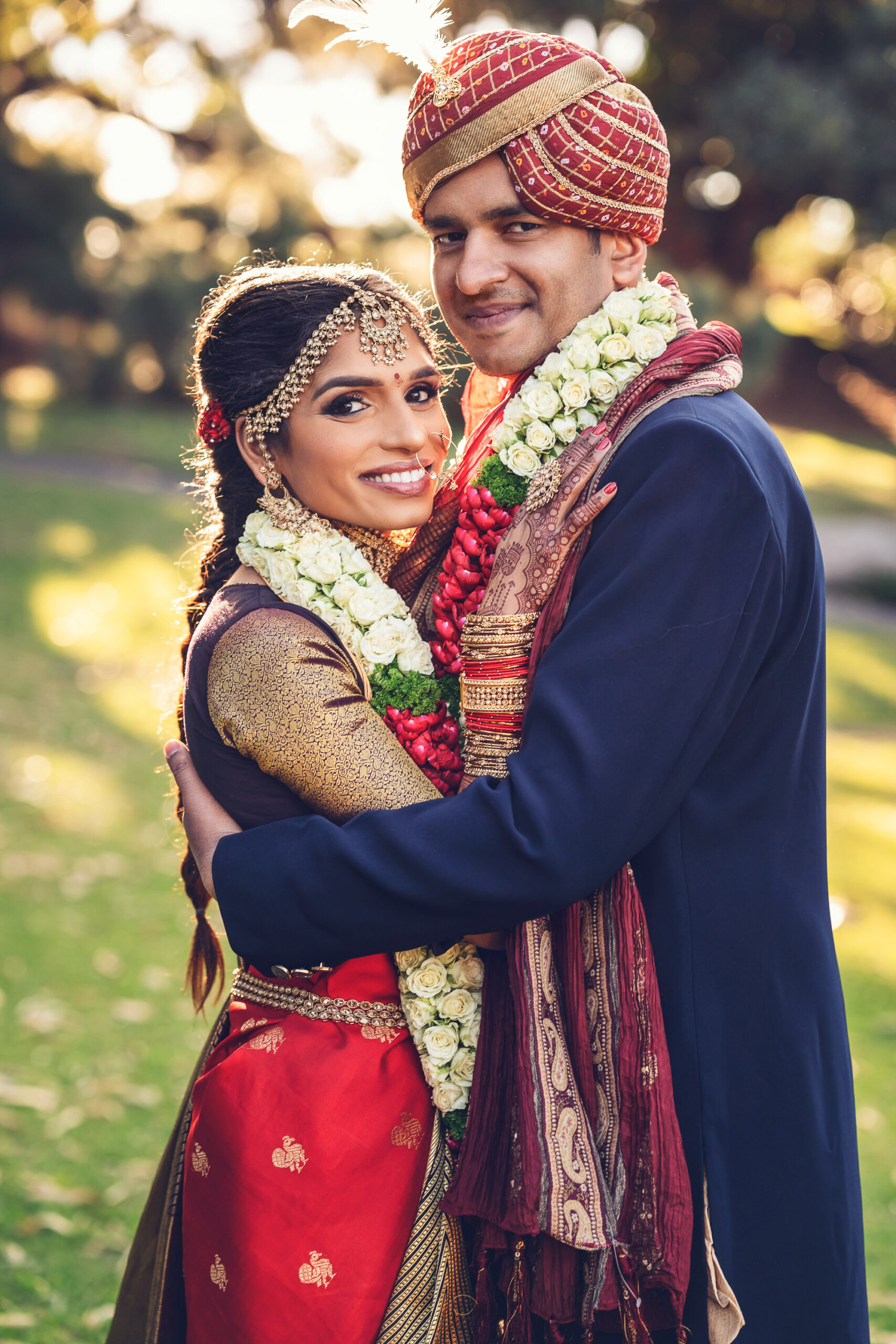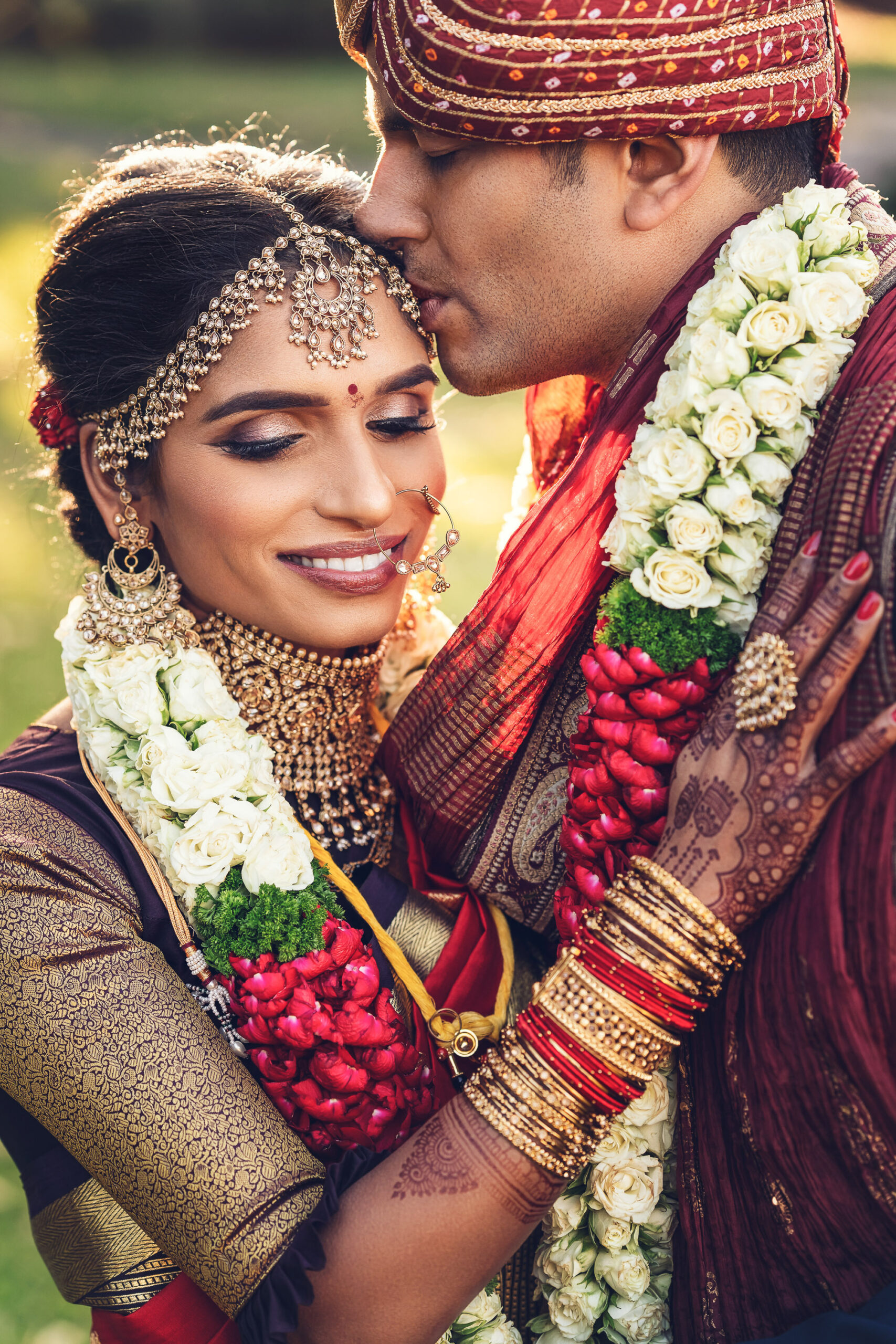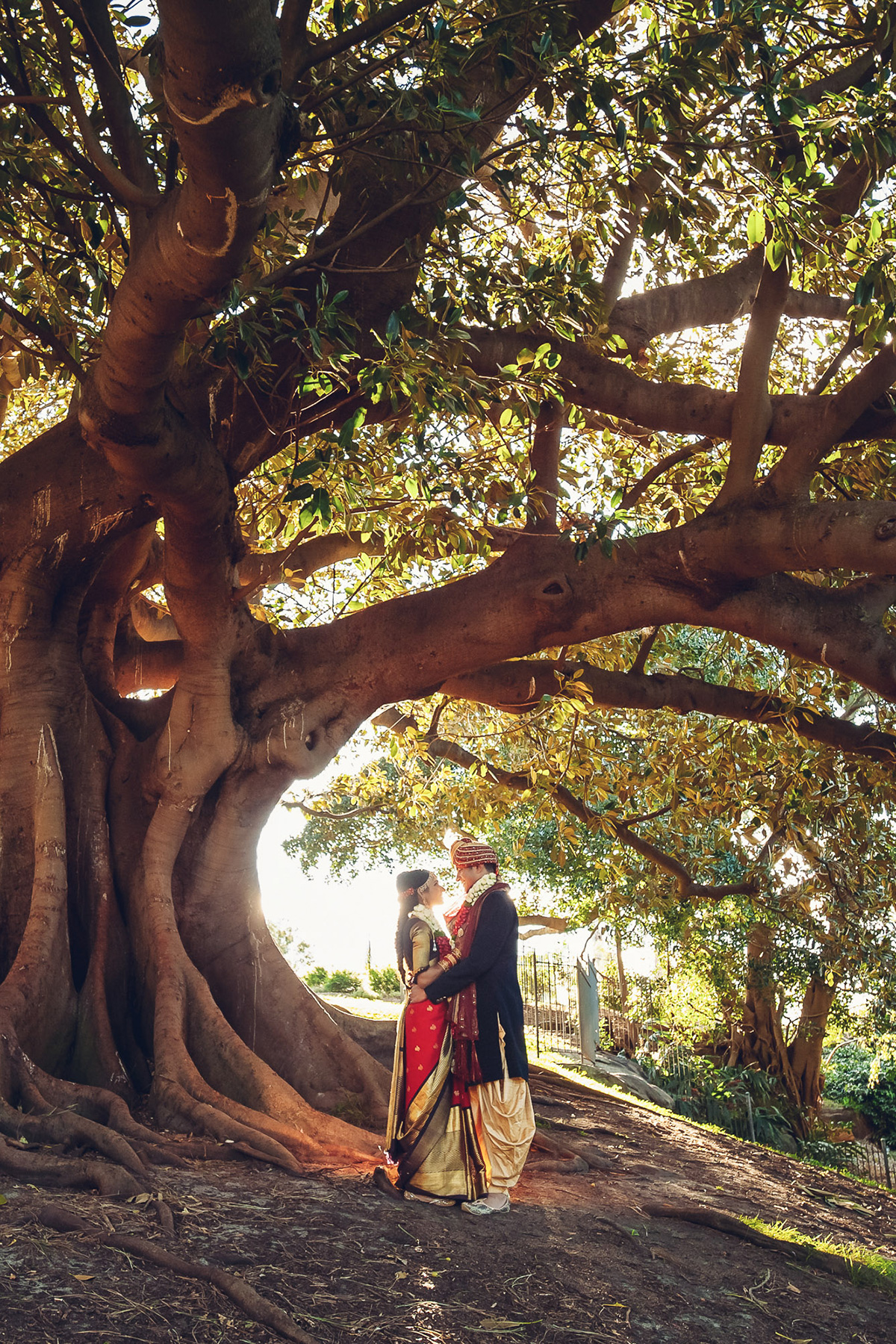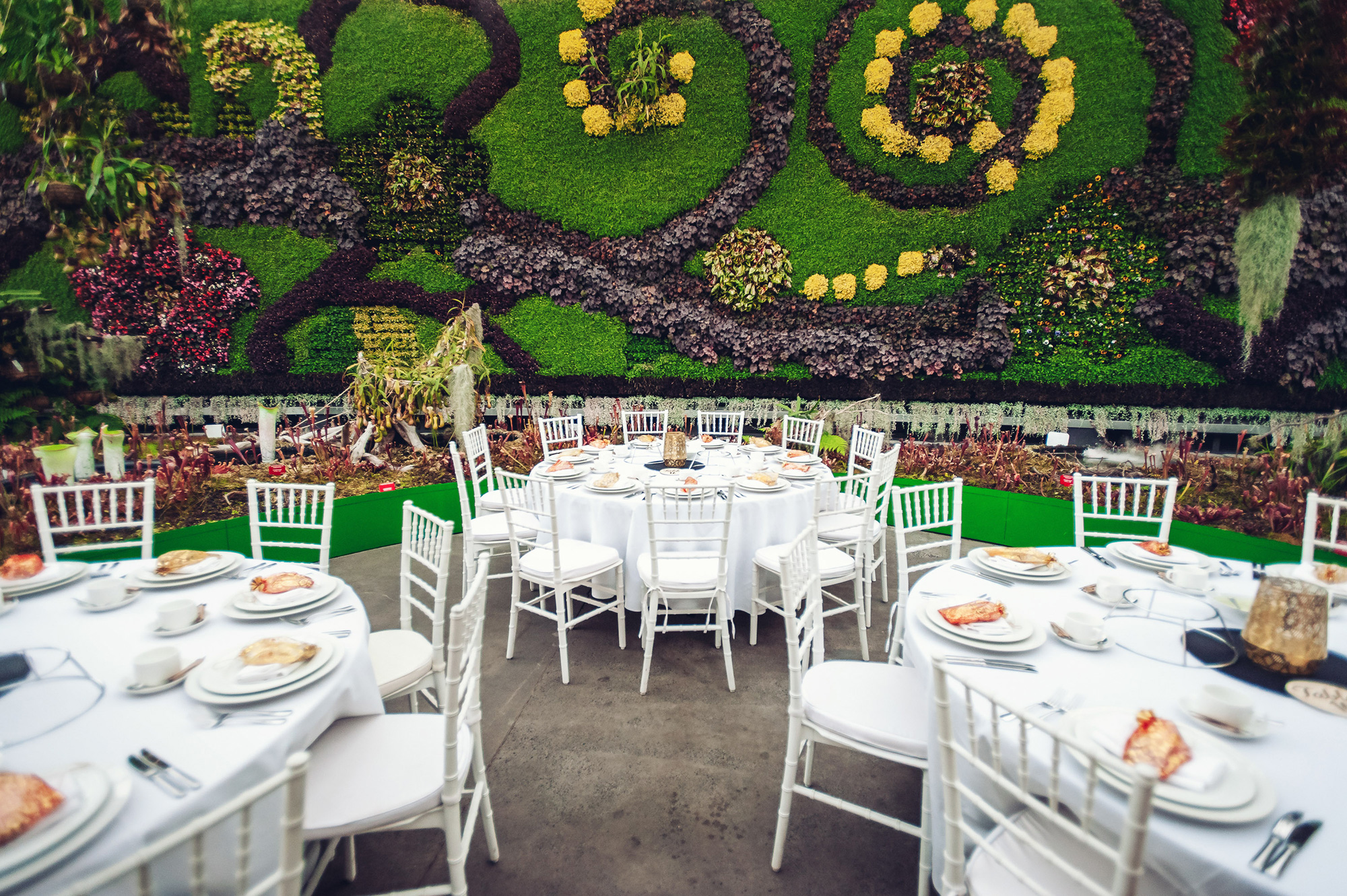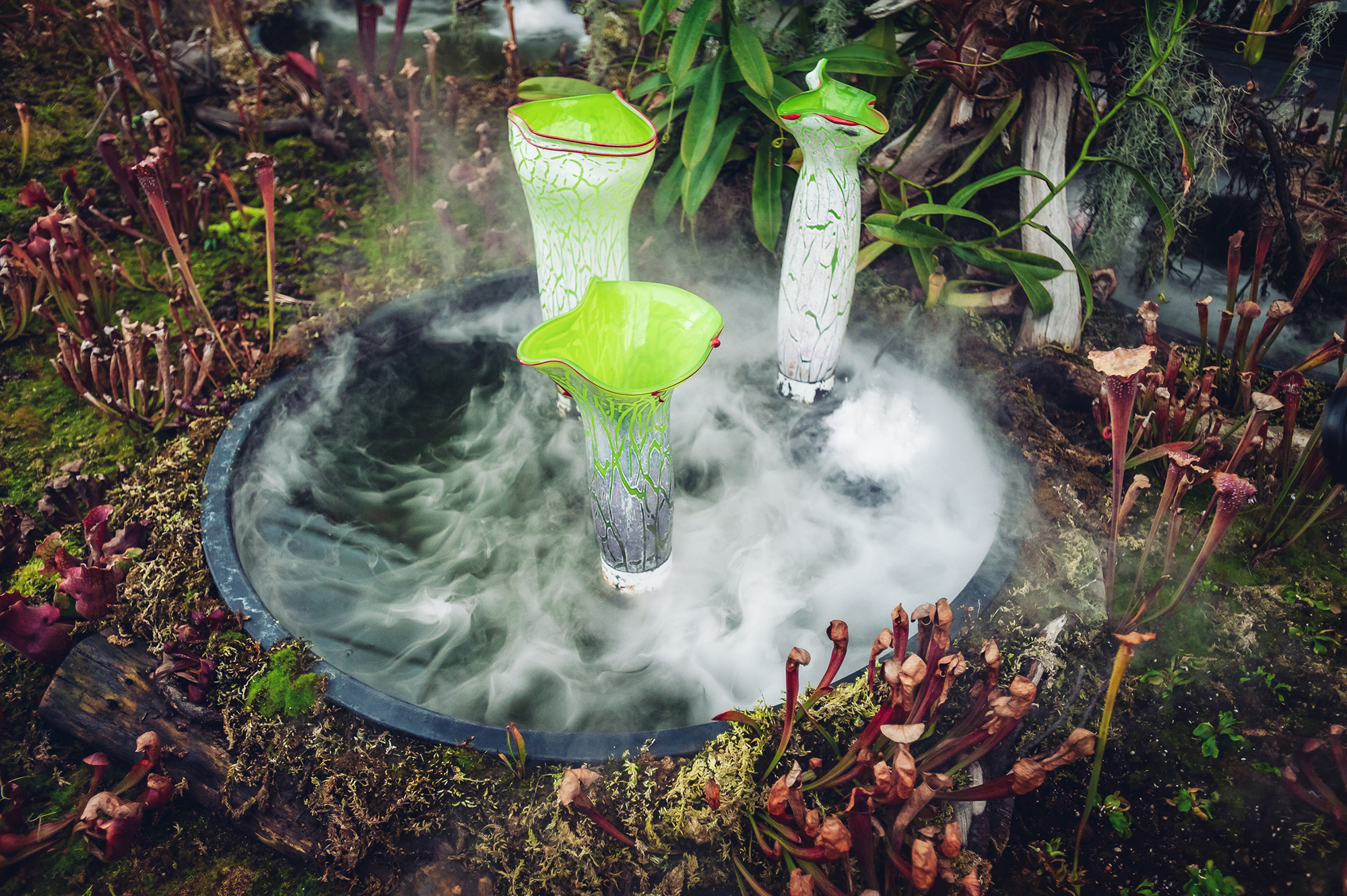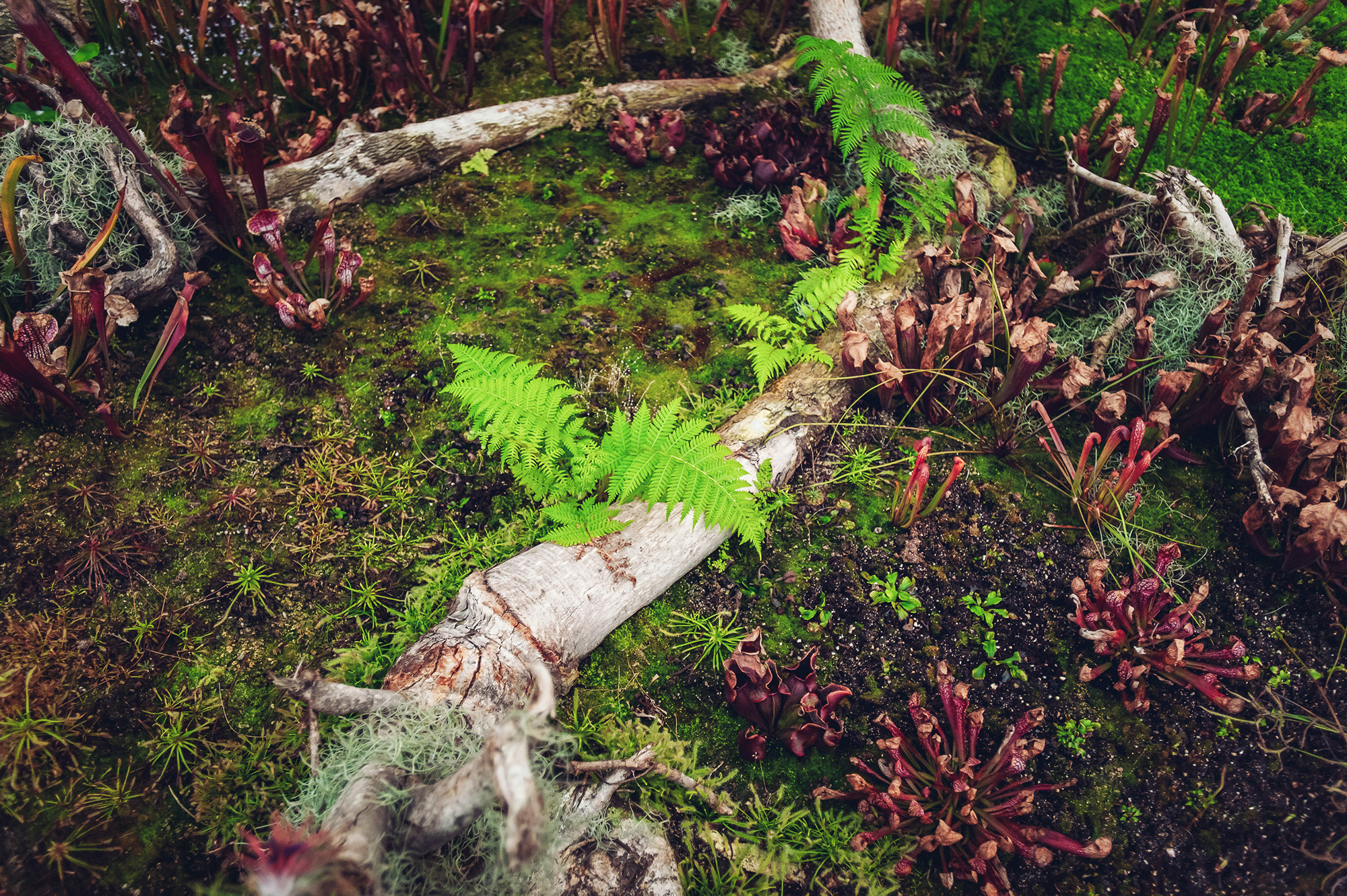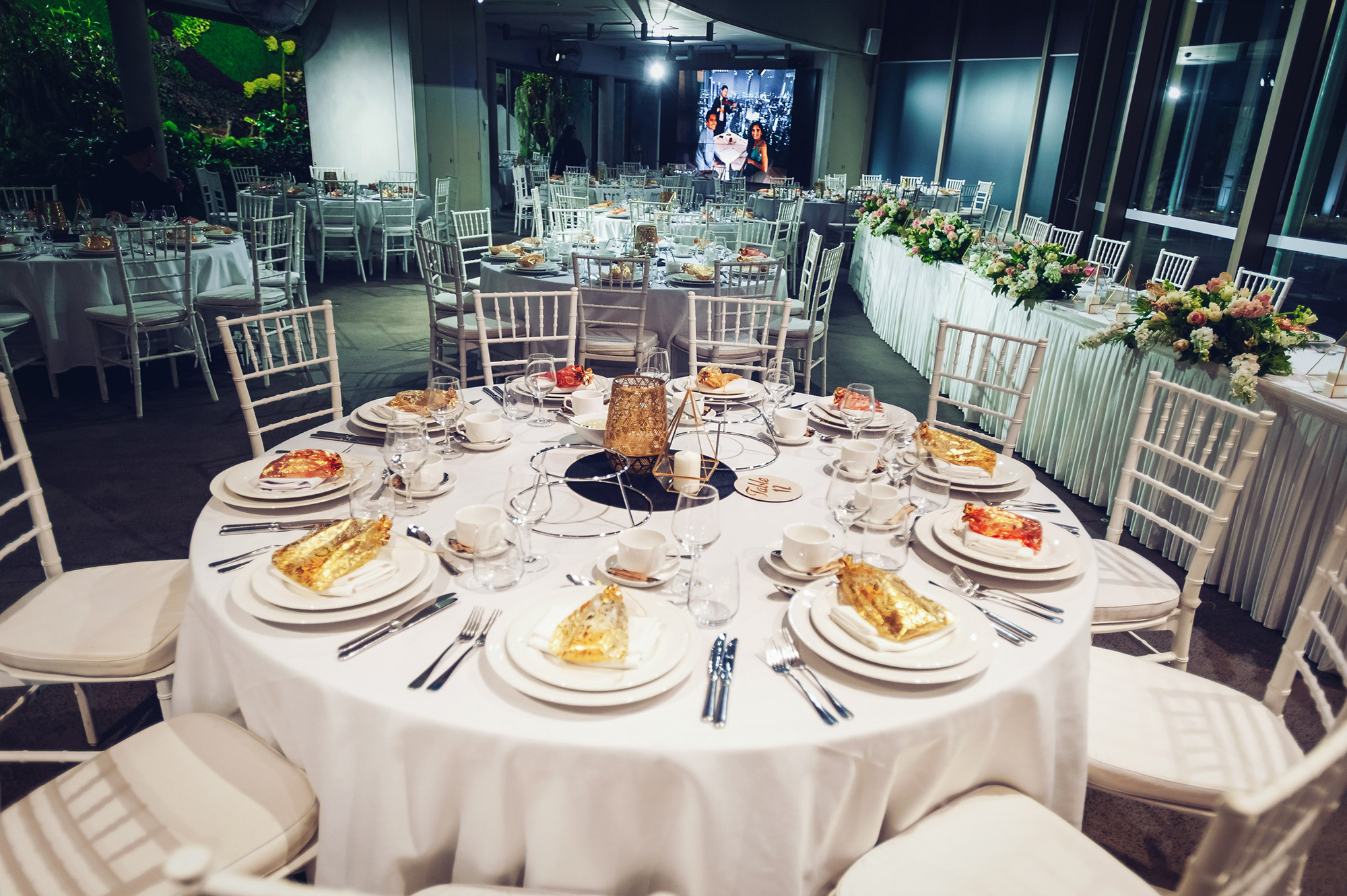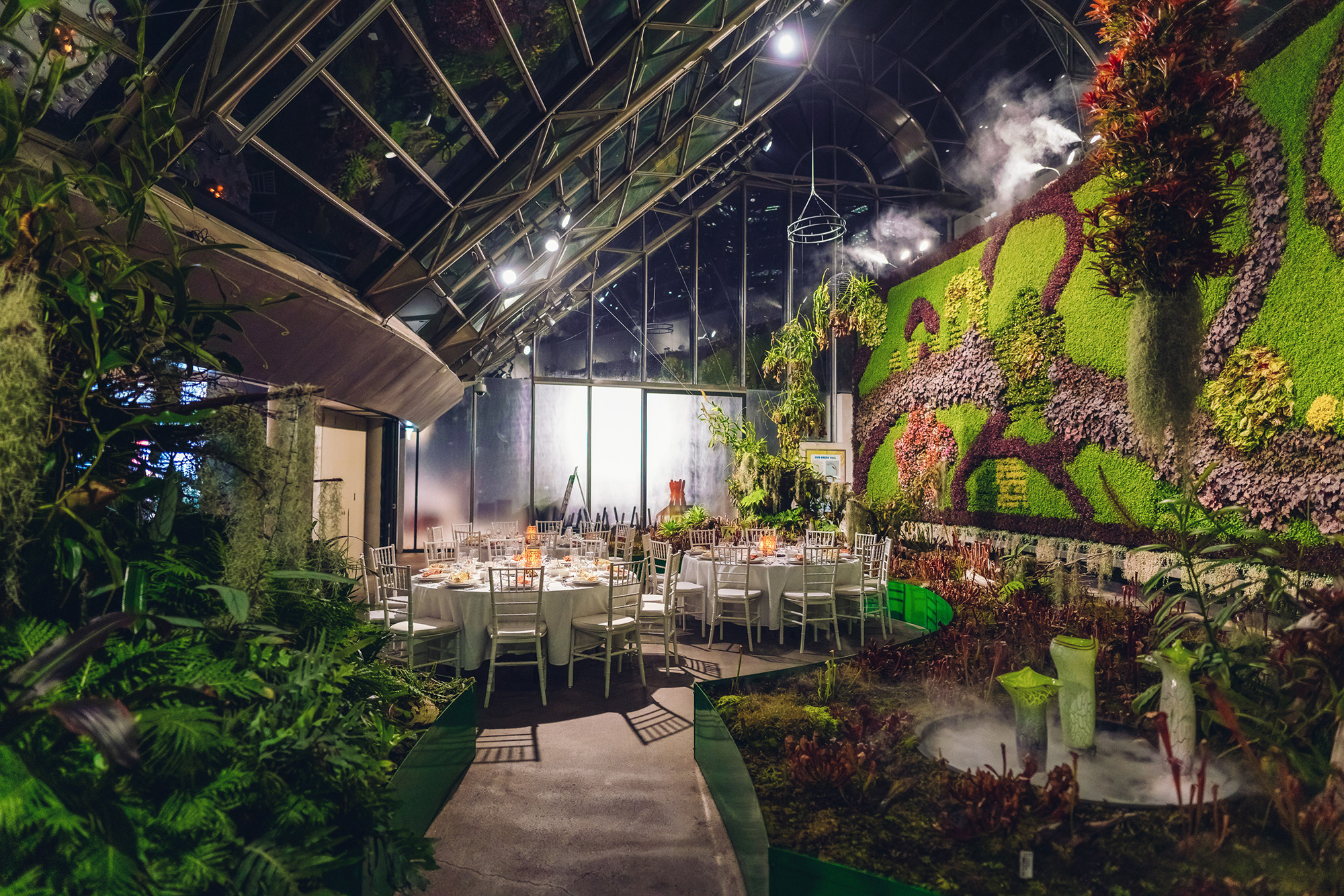 "Words cannot describe The Calyx. We fell in love with it. The dance floor was set amongst garden beds with a backdrop of a 51×60 metre flower wall, incorporating over 18,000 plants."