"The few weeks before our wedding they introduced the no-dancing rule except for the first dance, so we thought – go hard, or go home."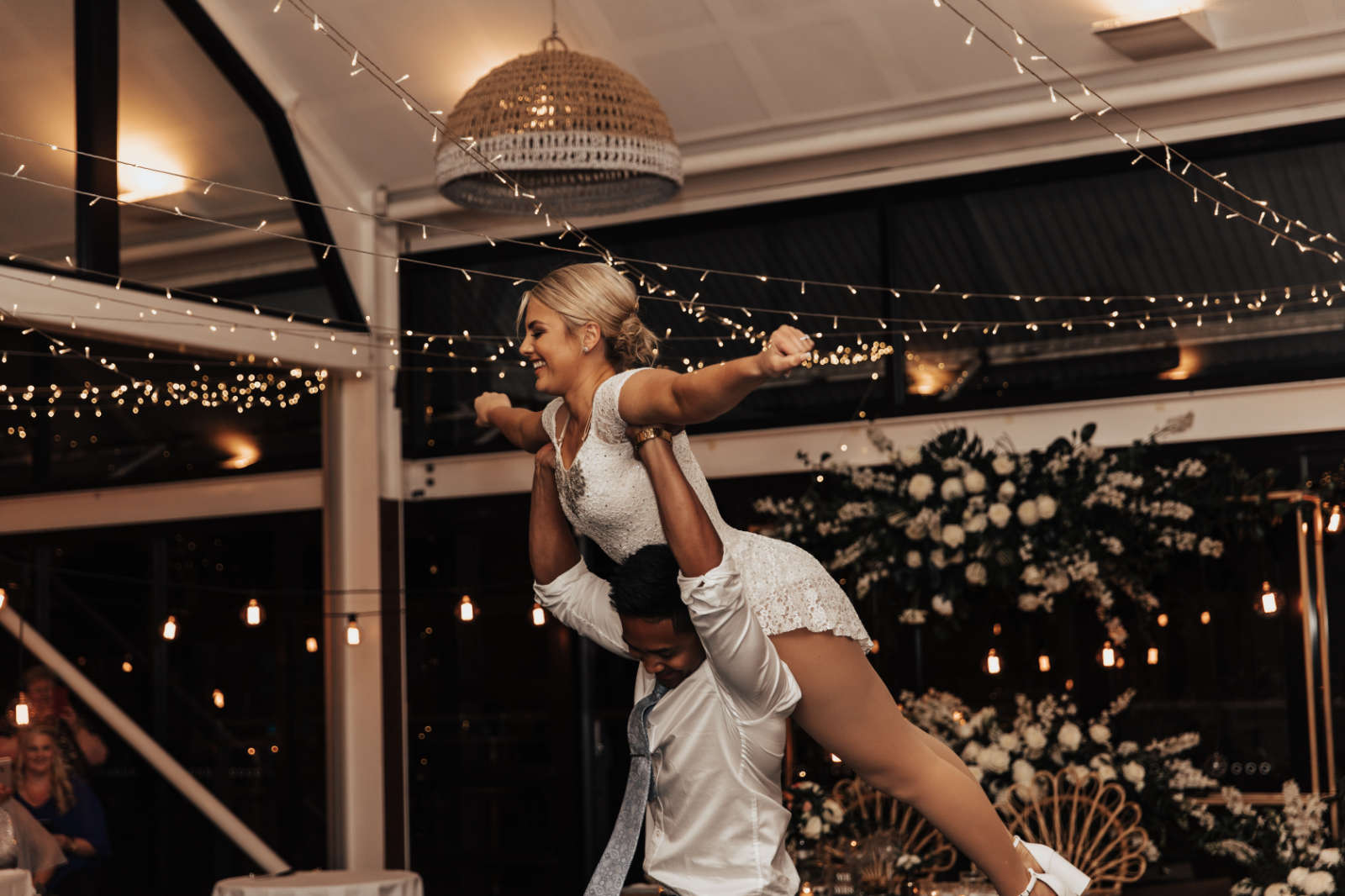 Performing a fun first-dance to Beyonce's End of Time, Maddi and Dan's Caves Coastal Bar wedding was relaxed, yet upbeat; laidback, yet oh, so beautiful.
Seventy guests joined the well-travelled pair (who met on Contiki) in Lake Macquarie, NSW, drinking in views equal parts ocean and greenery, and Hamptons coastal style.
Caves Coast Bar & Bungalows hosted the pair for two nights, including a wedding-eve dinner with their families and bridal party. Waking in a luxury villa on the morning of the October 10, 2020 nuptials, Maddi had just a short stroll down the sun-drenched boardwalk to the postcard-perfect ceremony setup where a visibly emotional Dan was waiting.
Adorned in fresh white roses and palm leaves, the pair had taken up the "lucky dip" styling package with The Wedding Designers. "That meant they went off our vision boards but took away the stress of having to pick every detail as they made it all come together," explains Maddi.
Following breezy seaside photos with photographer Tatiana Rose, the gorgeous room reveal in the venue's Mawson Room was a surprise for guests and the couple alike. Sharing a quiet glass of champagne together before they walked in, Maddi and Dan were then ready for the party to get started.
We chose our venue really quickly, it ticked all the boxes. It had beautiful accommodation for us and our guests, great ocean views, delicious food, and a stunning reception room. Having someone that got back to us promptly and that we clicked with was important because so many of our friends had stressful experiences leading up to their weddings and we really didn't want that. The girls at Caves were always so nice and always quick to respond.
Maddi & Dan
CHECK OUT CAVES COASTAL BAR & BUNGALOWS
---
This luxe coastal wedding at Caves Bar & Bungalow was captured beautifully by Tatiana Rose Photography.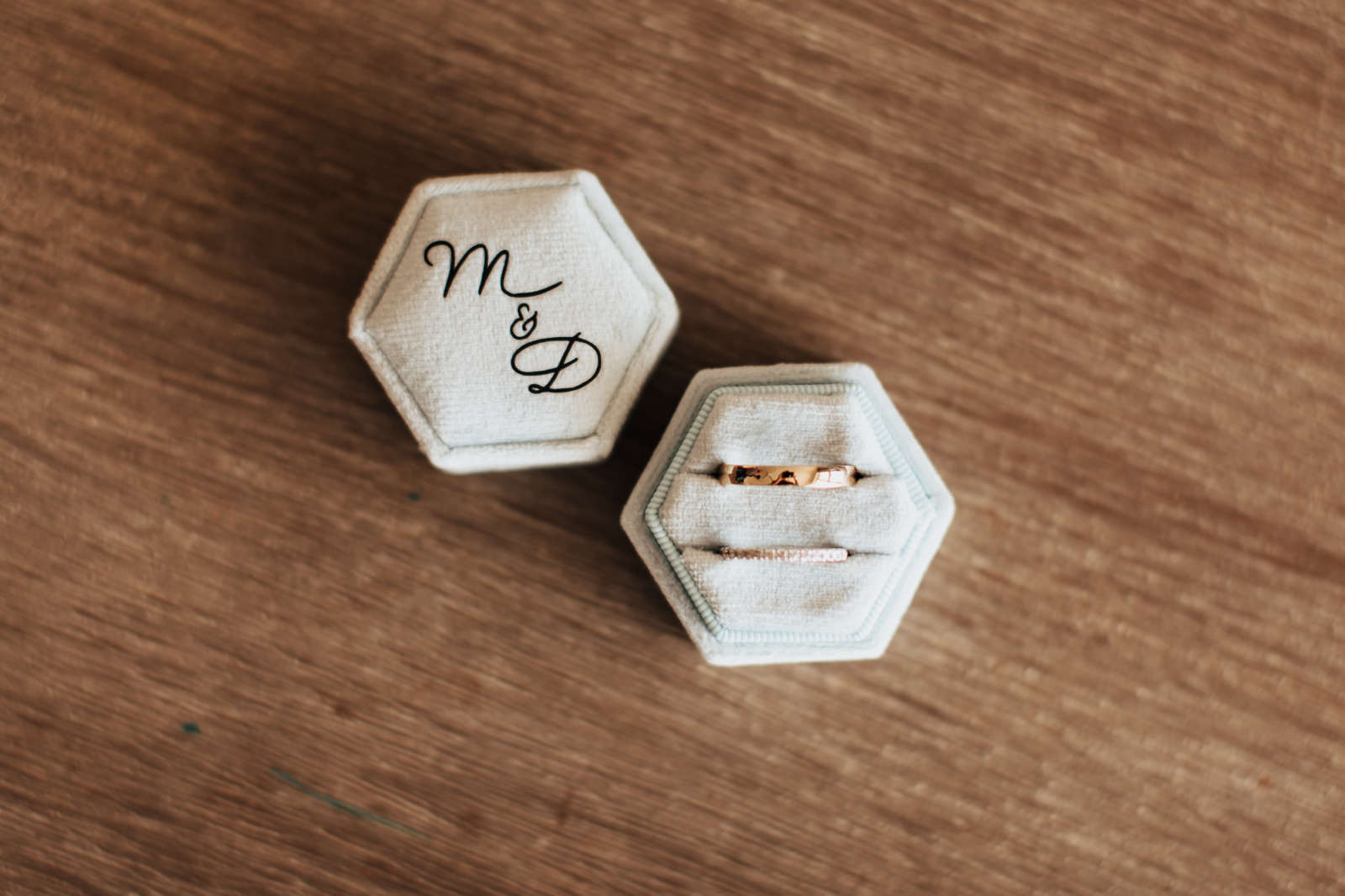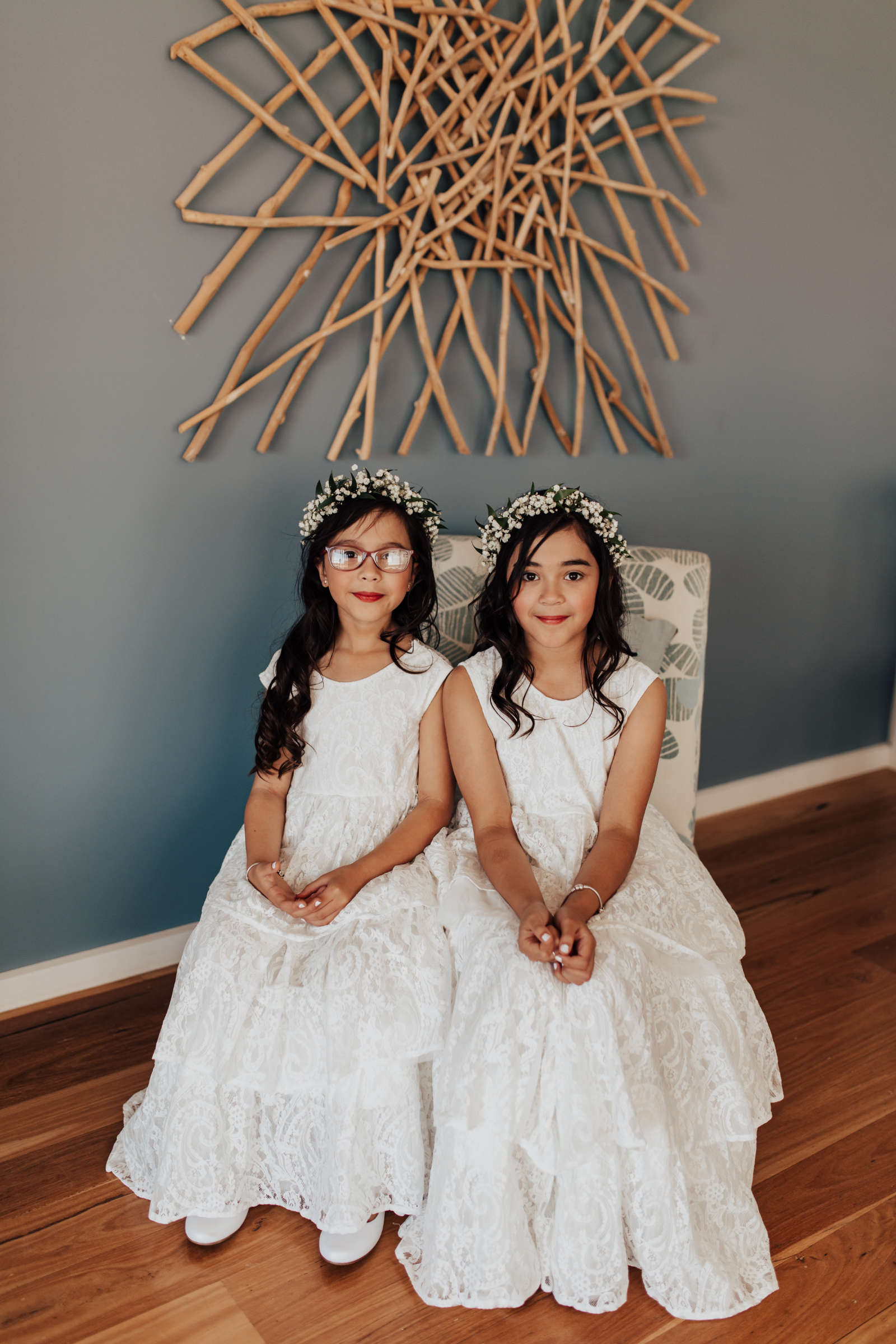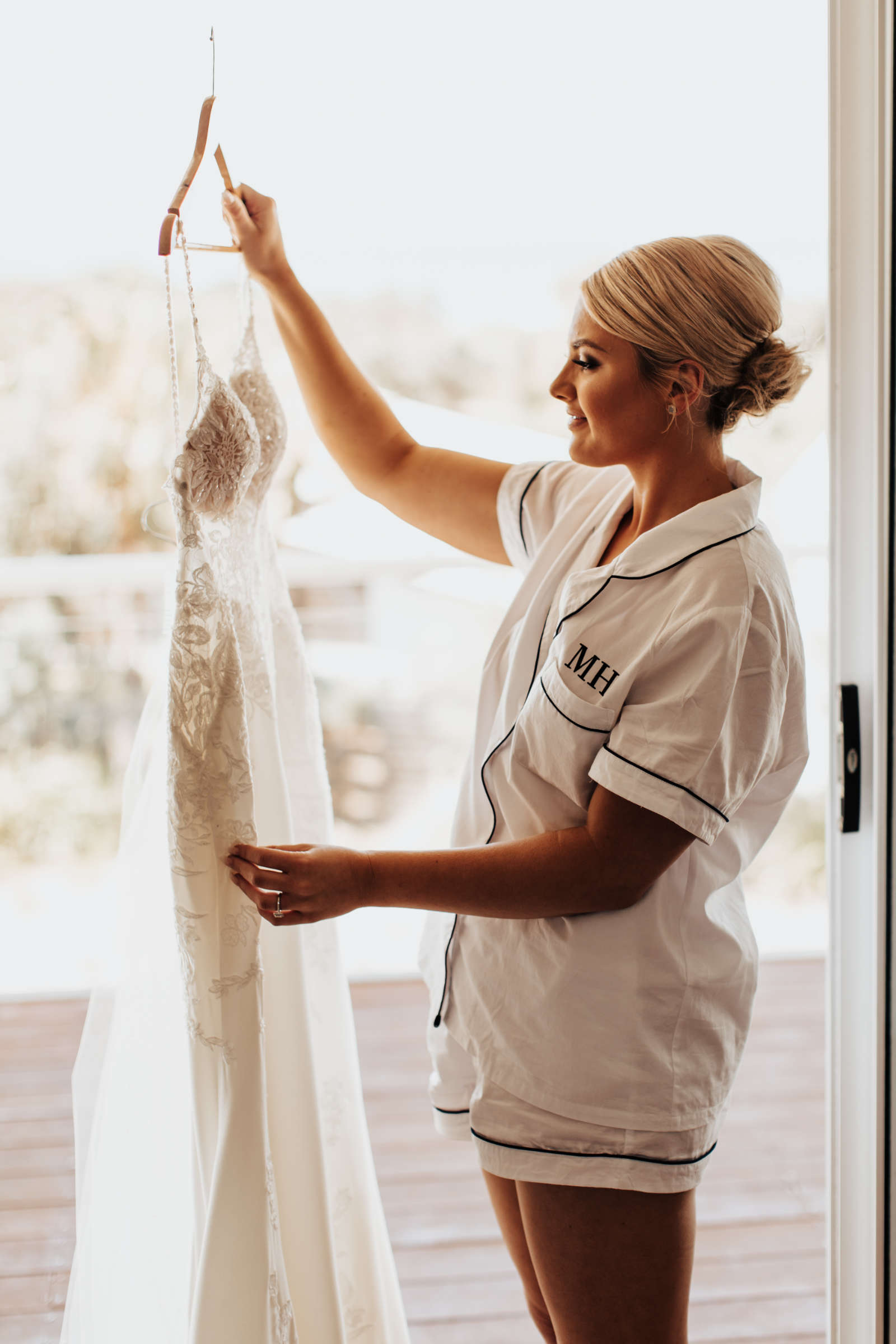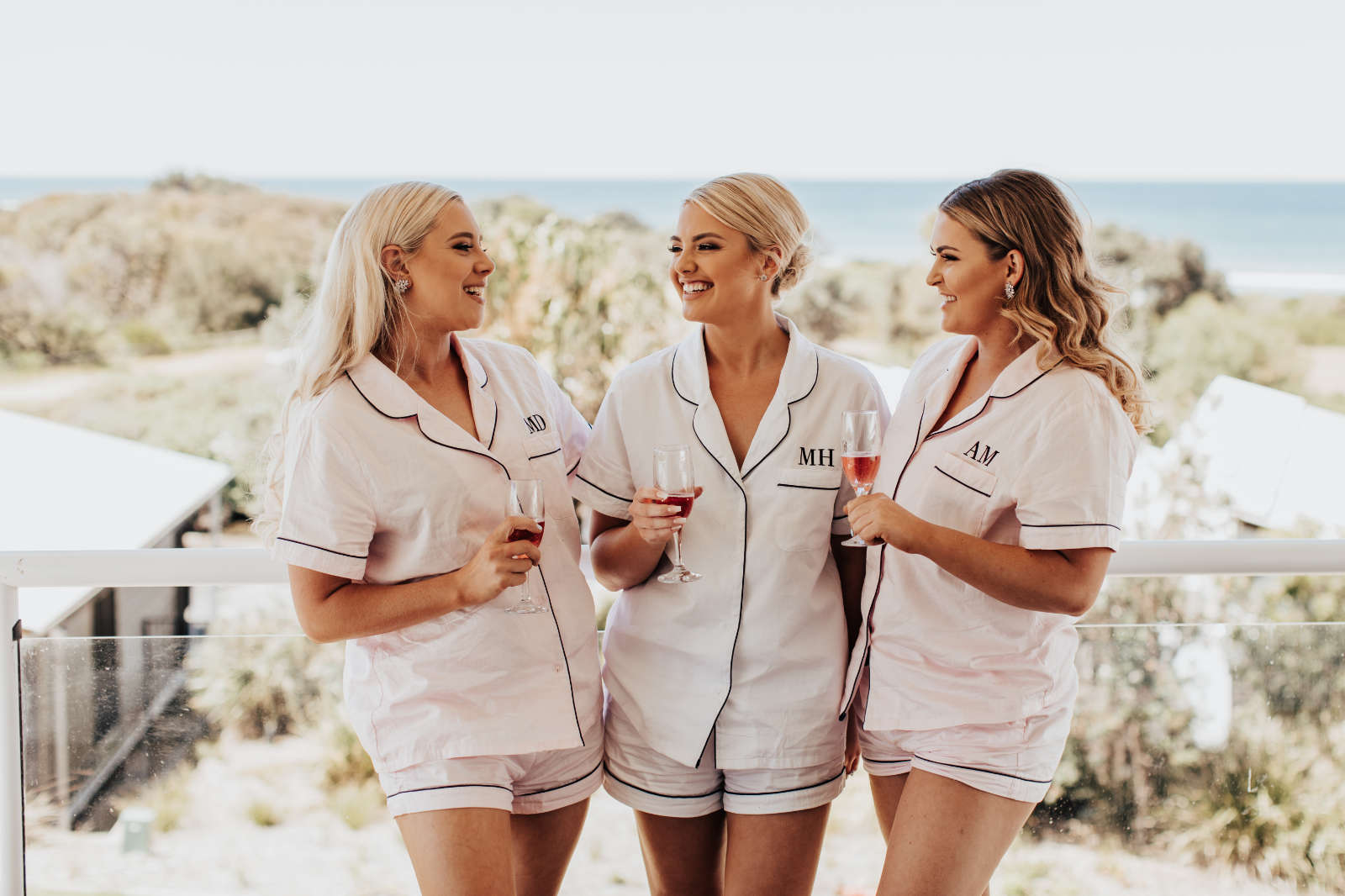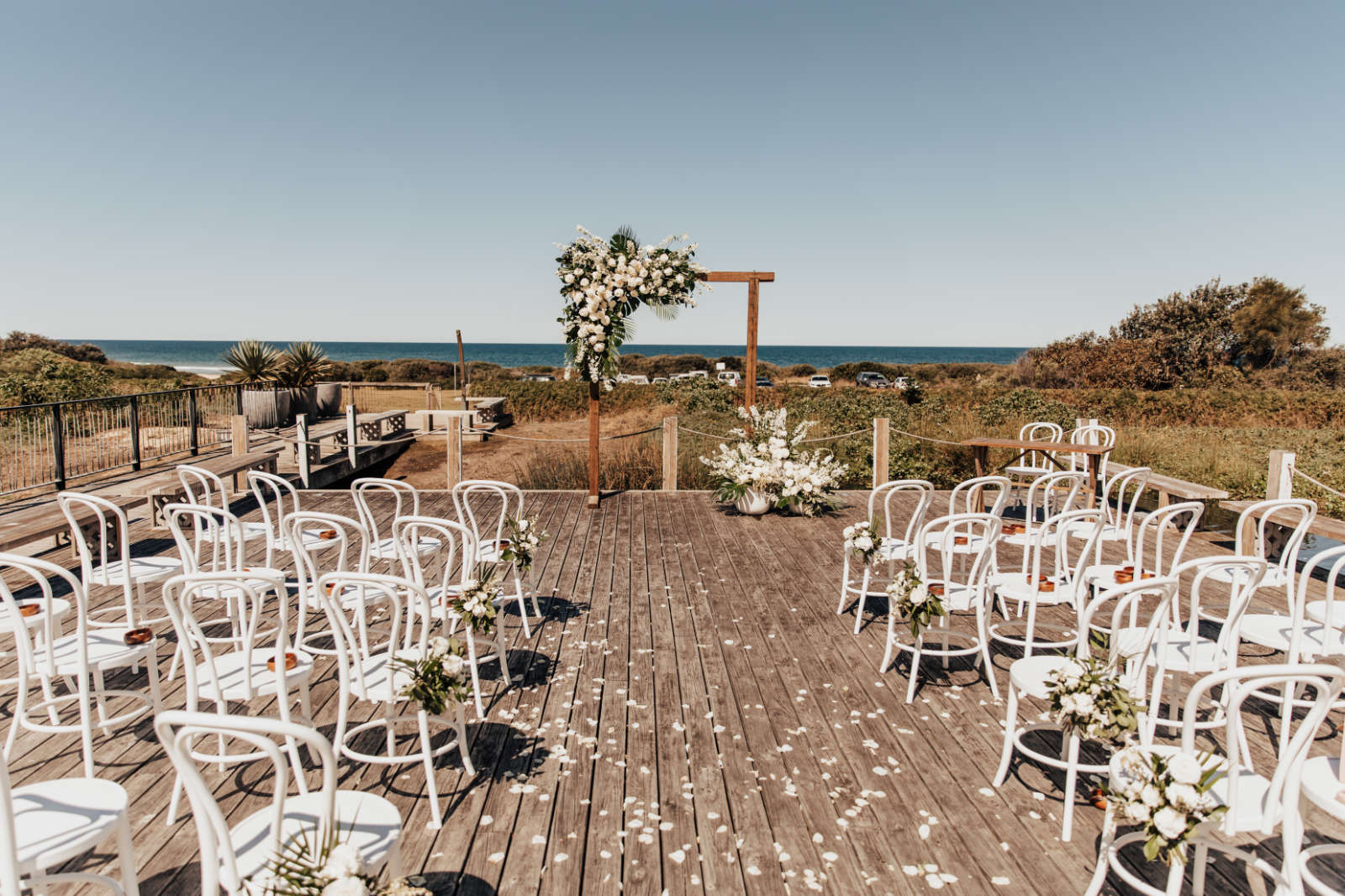 We had flowers everywhere and I loved it! I wanted classic but coastal with not too many palm leaves and they did it perfectly.
Maddi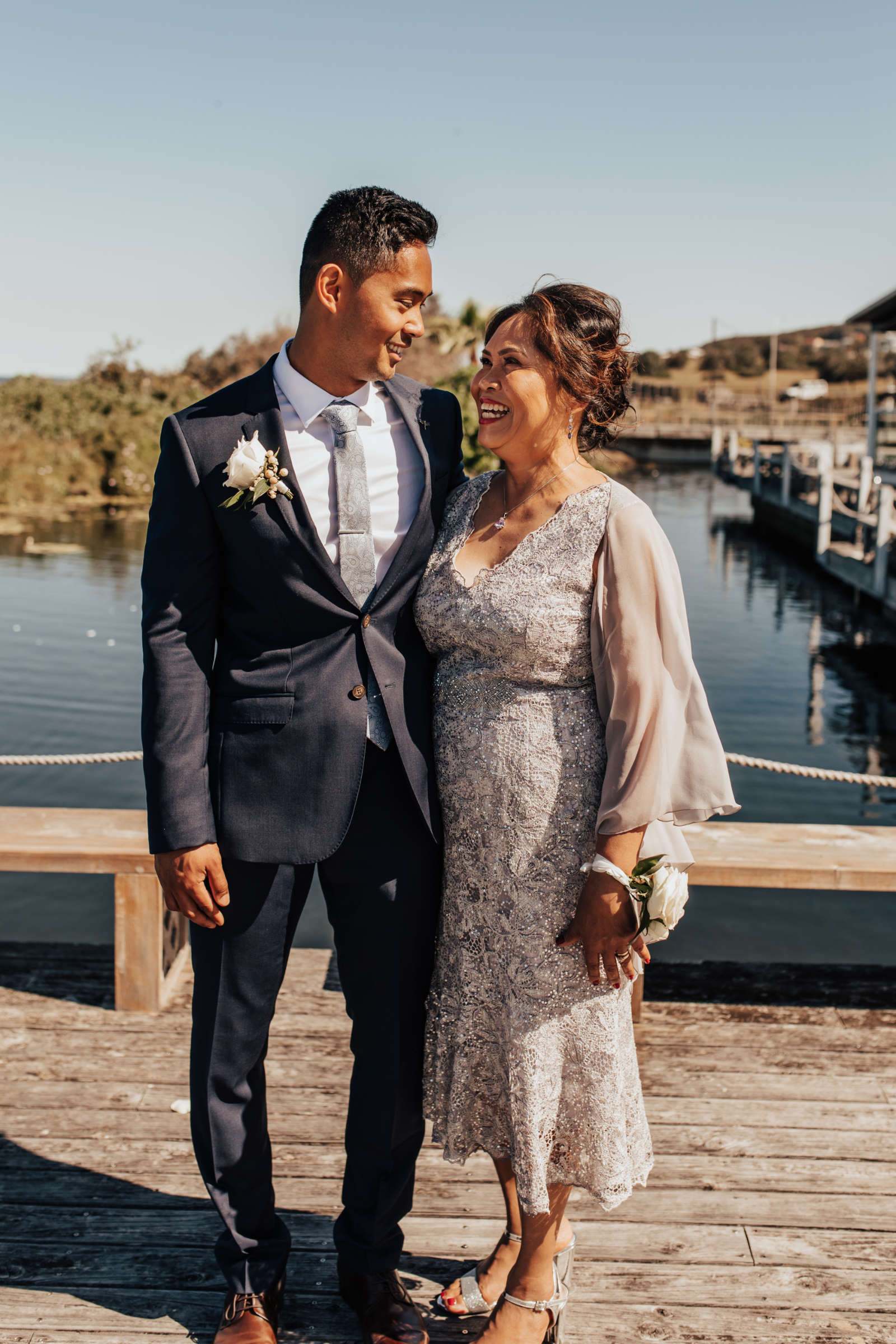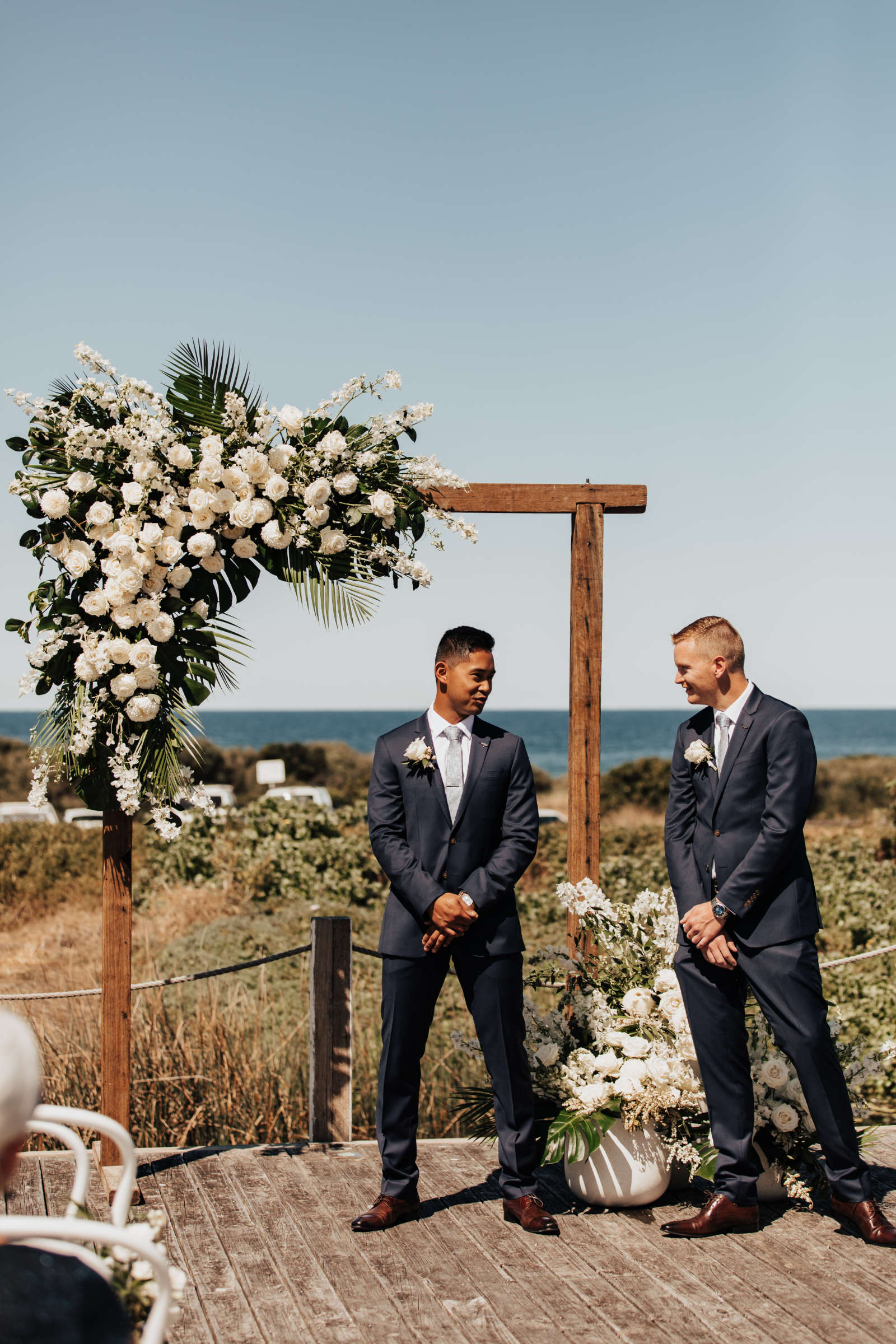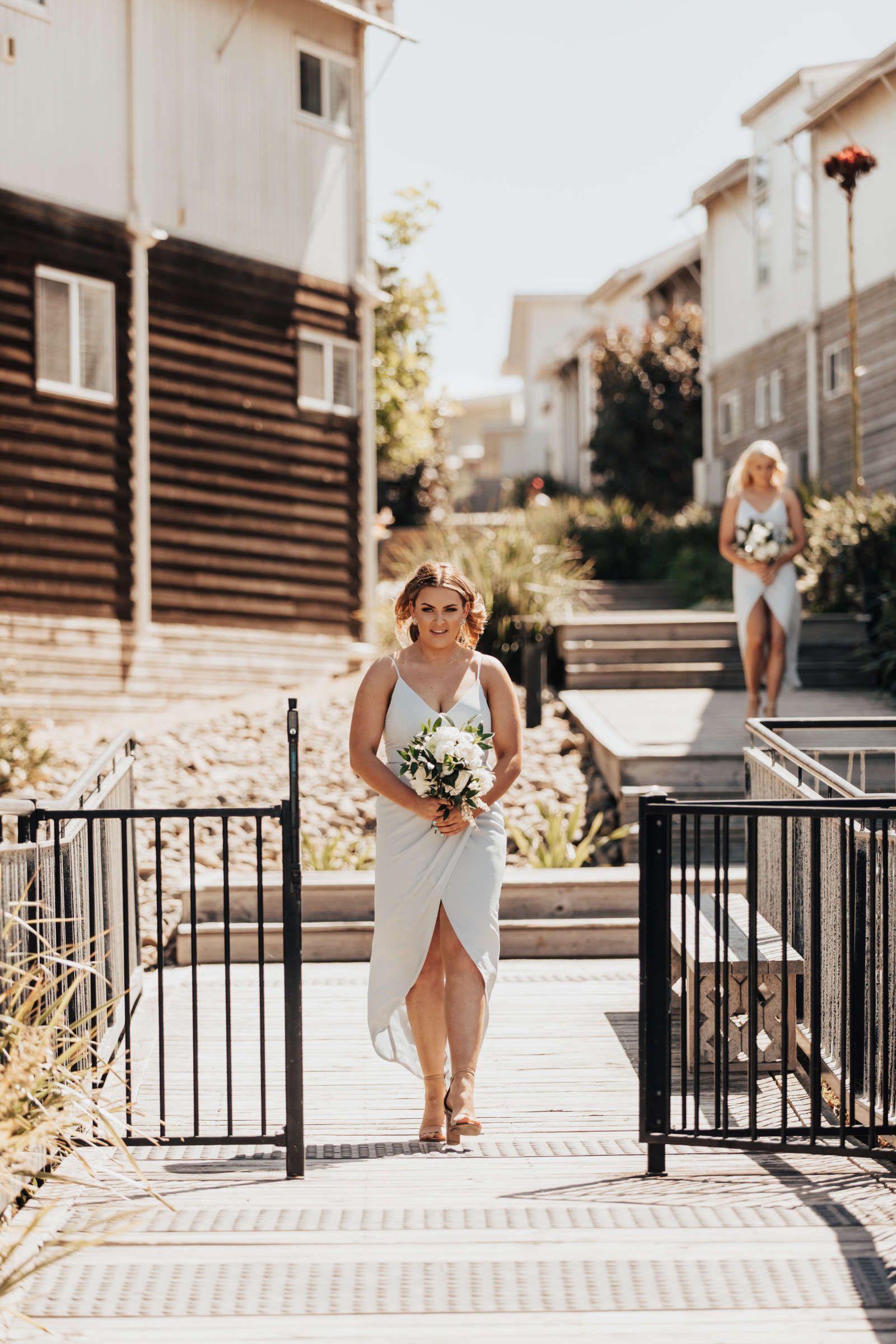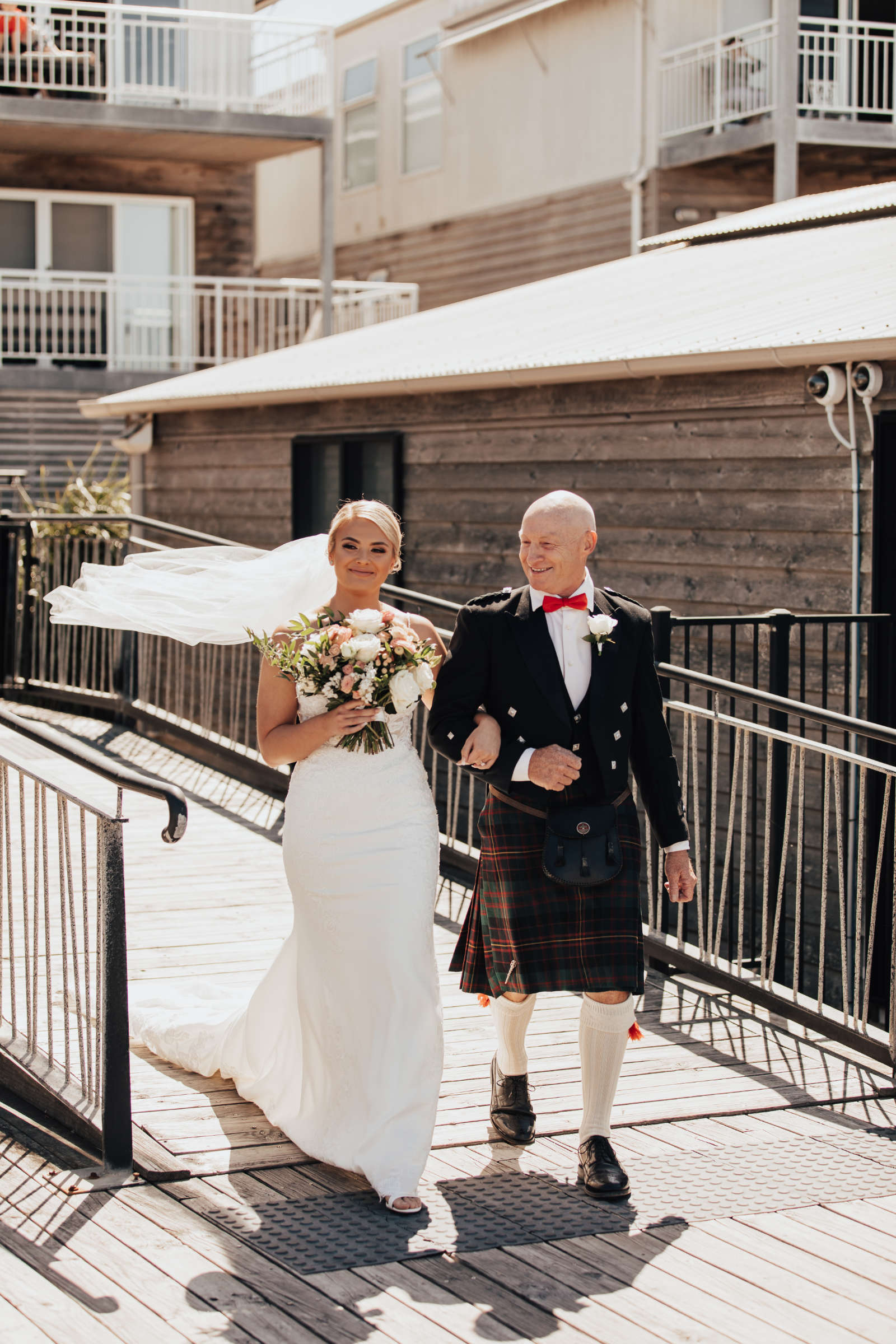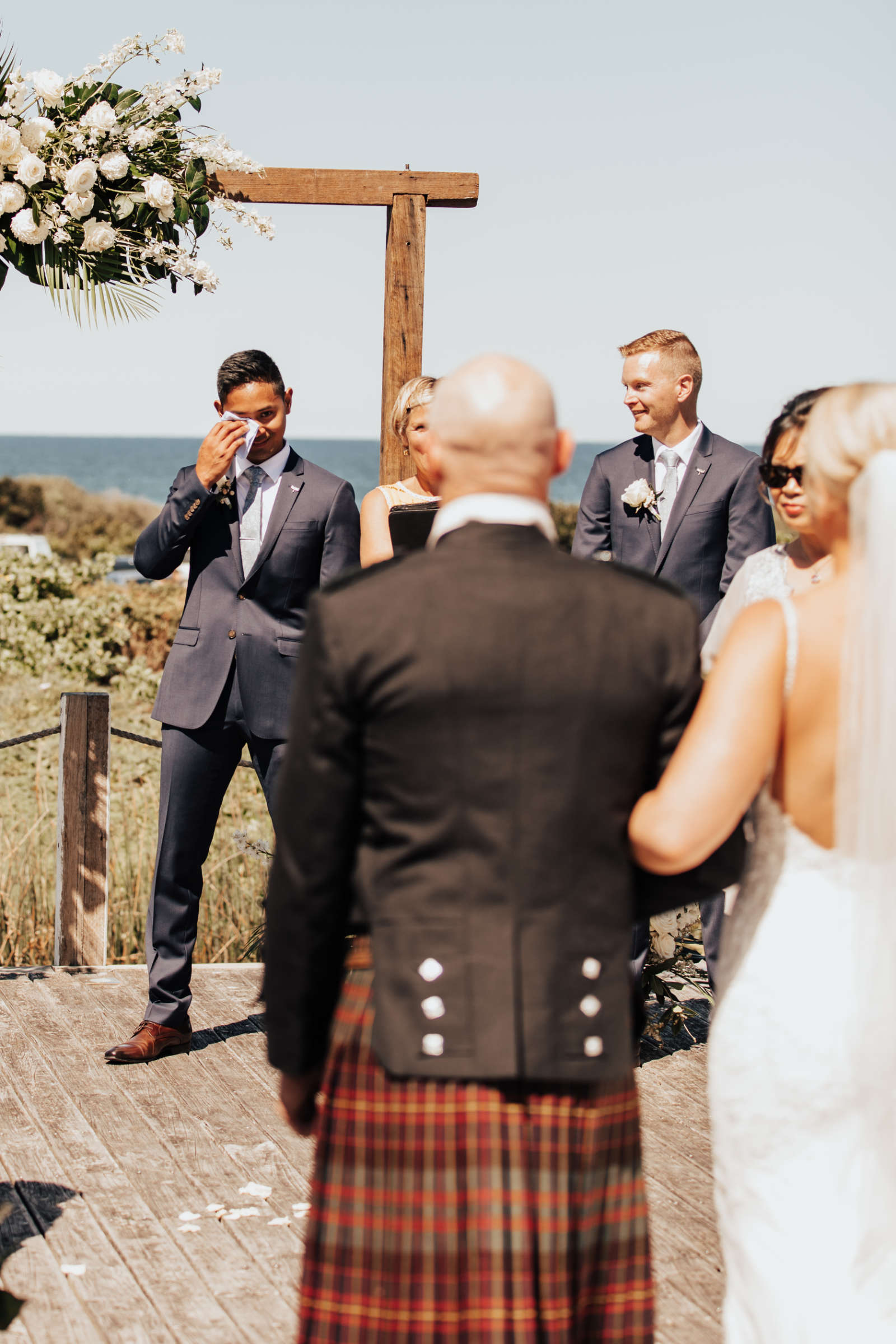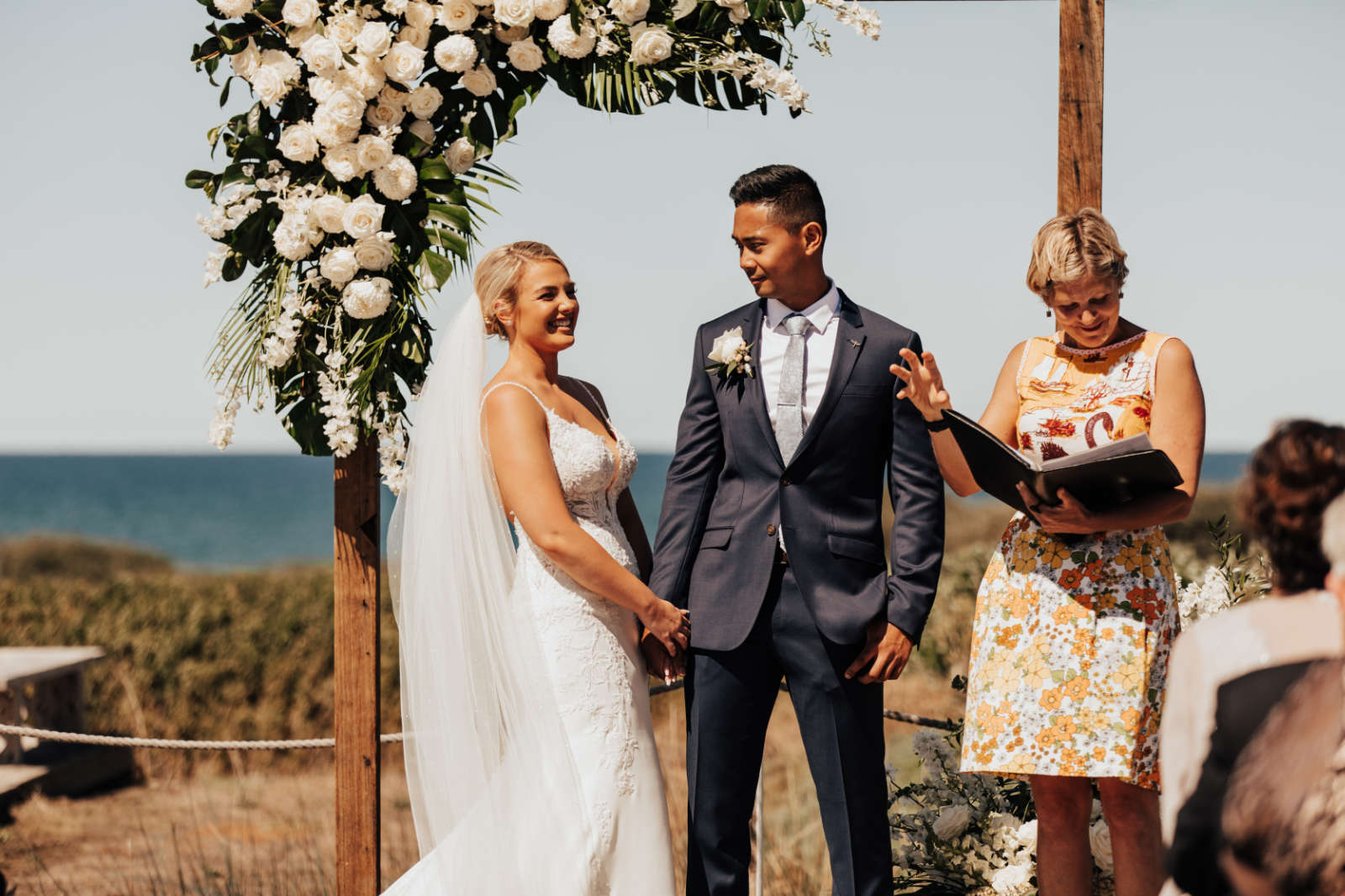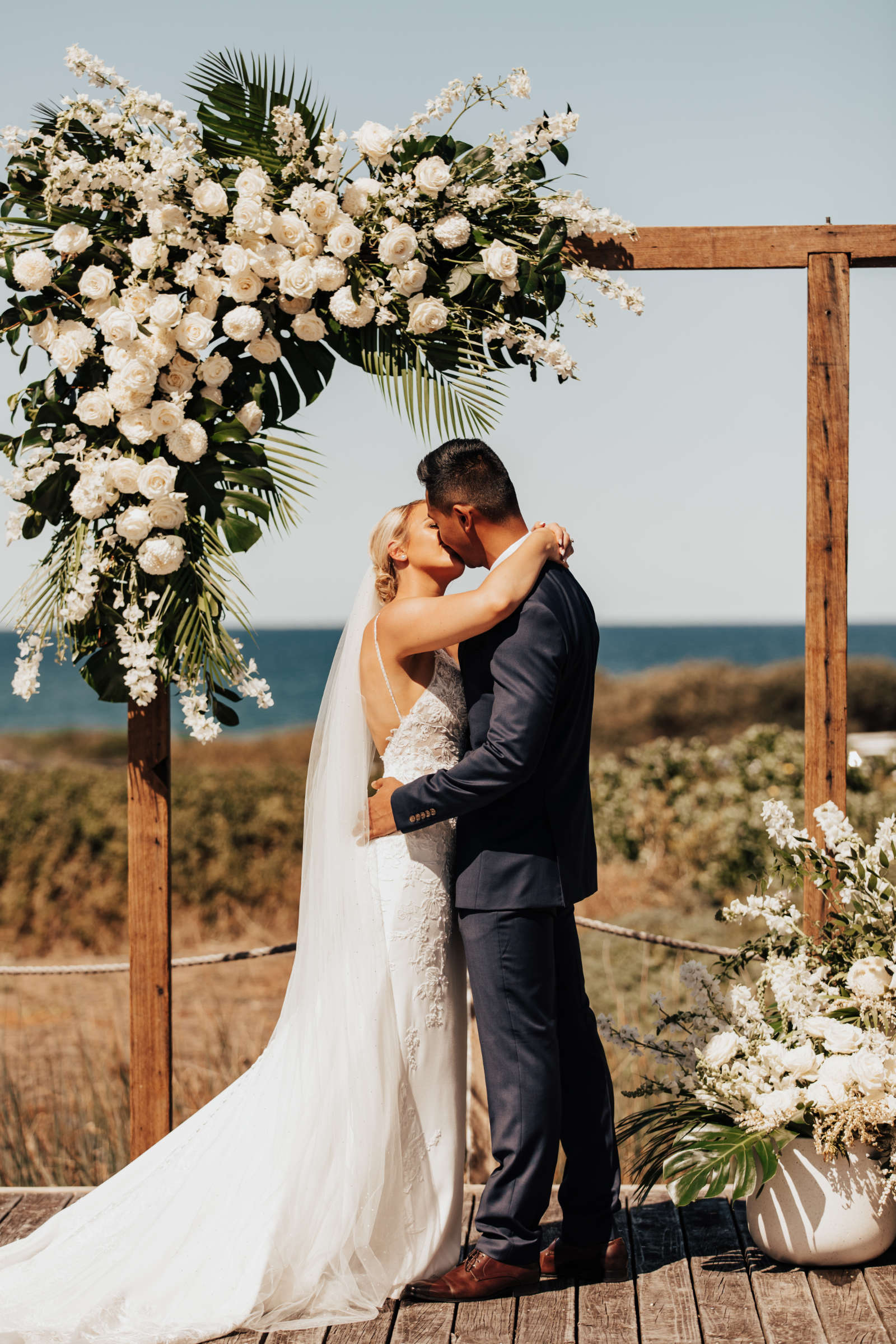 Our walking-out song was our Contiki trip anthem played acoustically. At the reception, it was laidback tunes while we ate dinner and then Tre Soul ramped it up for dancing with all different hits. We had a full band so the sound was great!
Maddi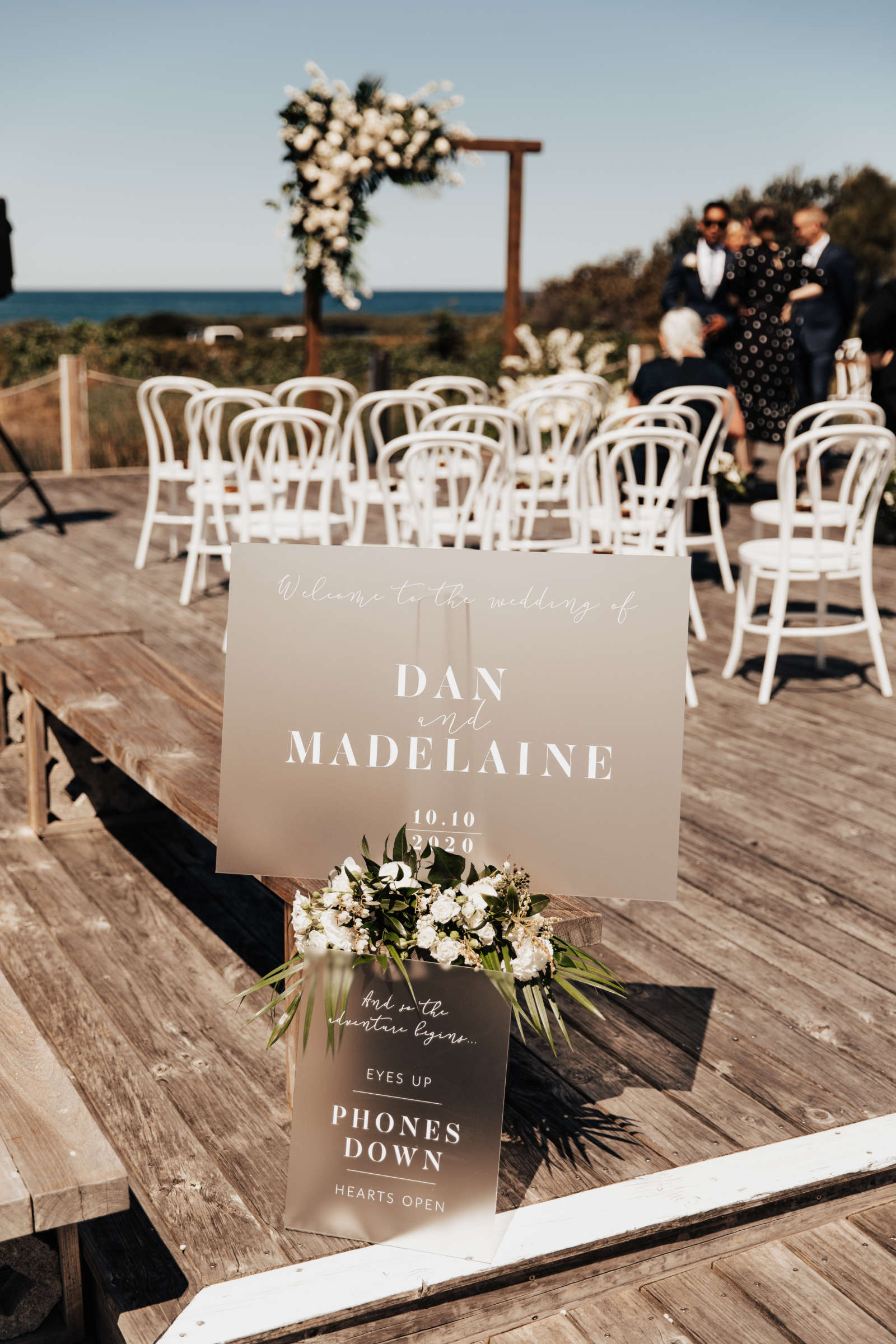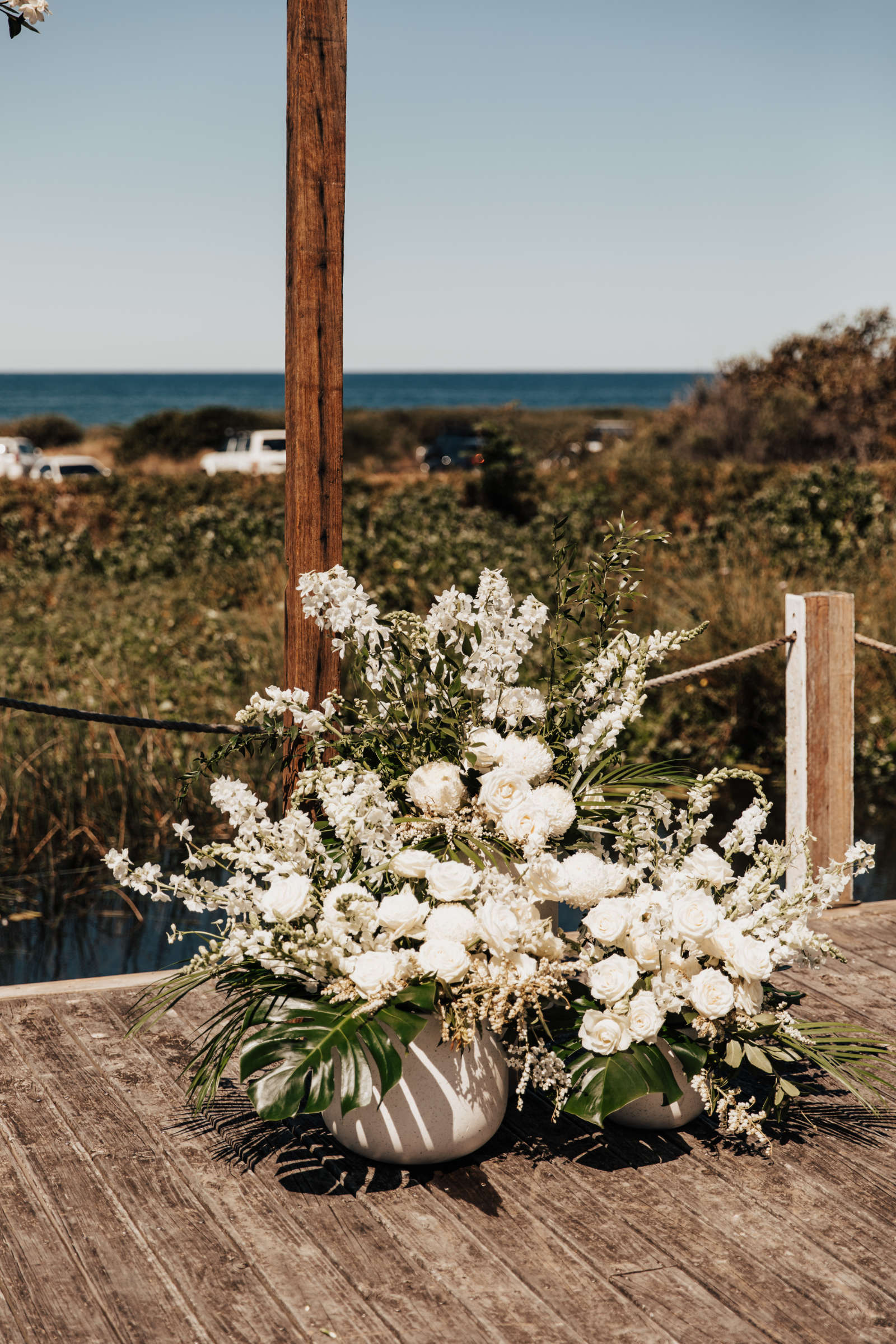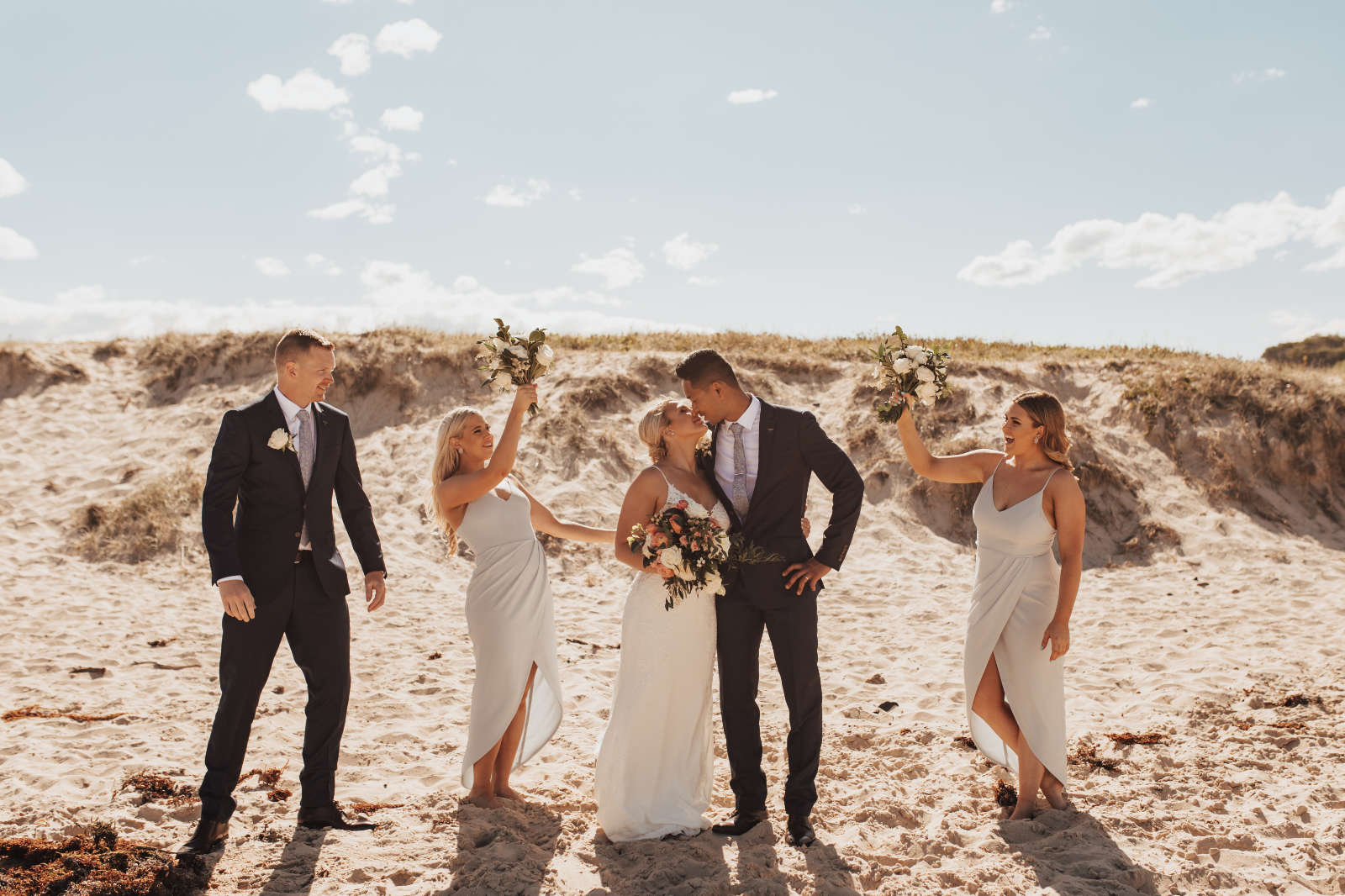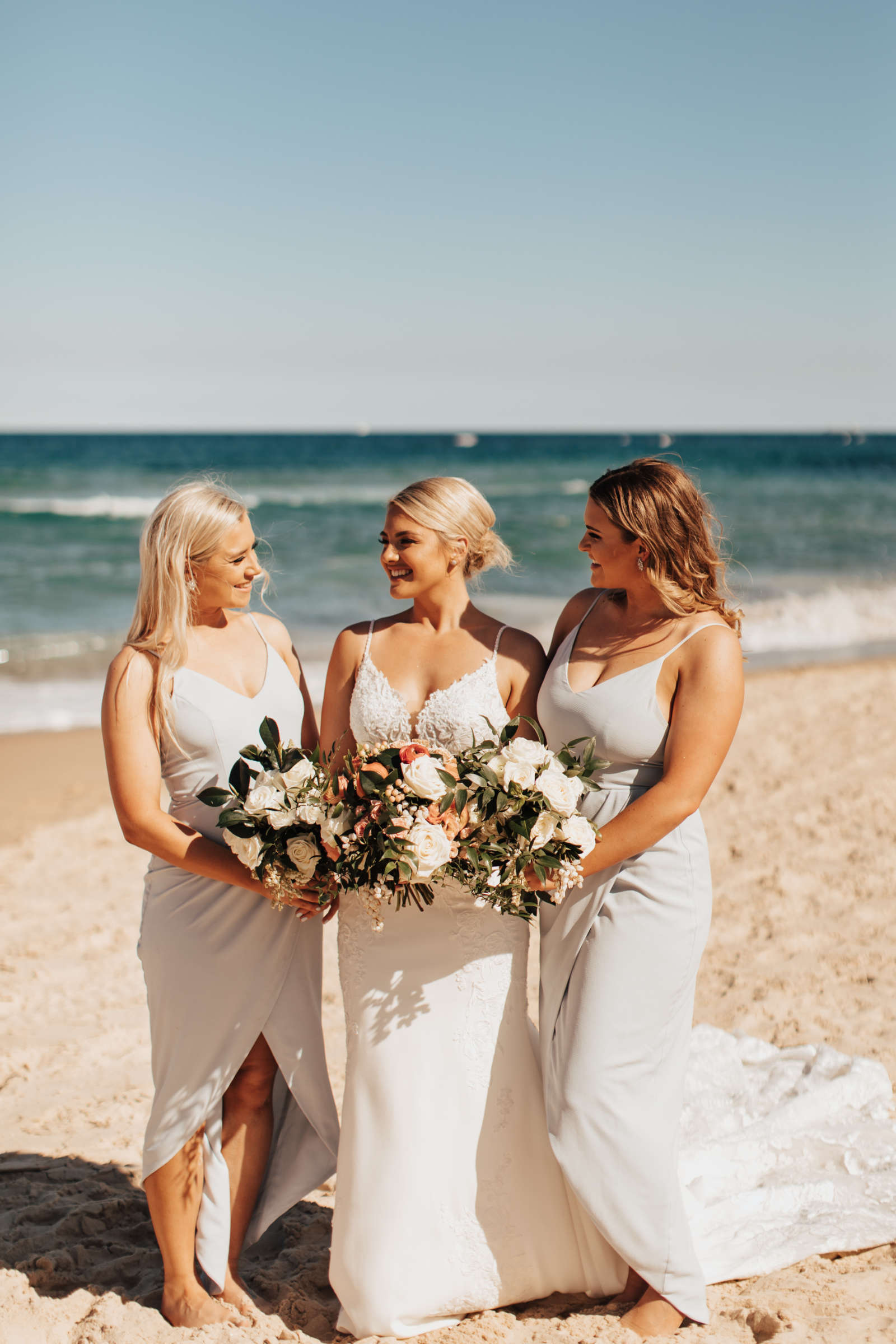 Maddi's beachside look was a low messy up-do by Luxe Bridal Hair.
It's my go-to for events. I know it won't annoy me and I don't have to worry about my curls dropping.
Maddi
CHECK OUT LUXE BRIDAL HAIR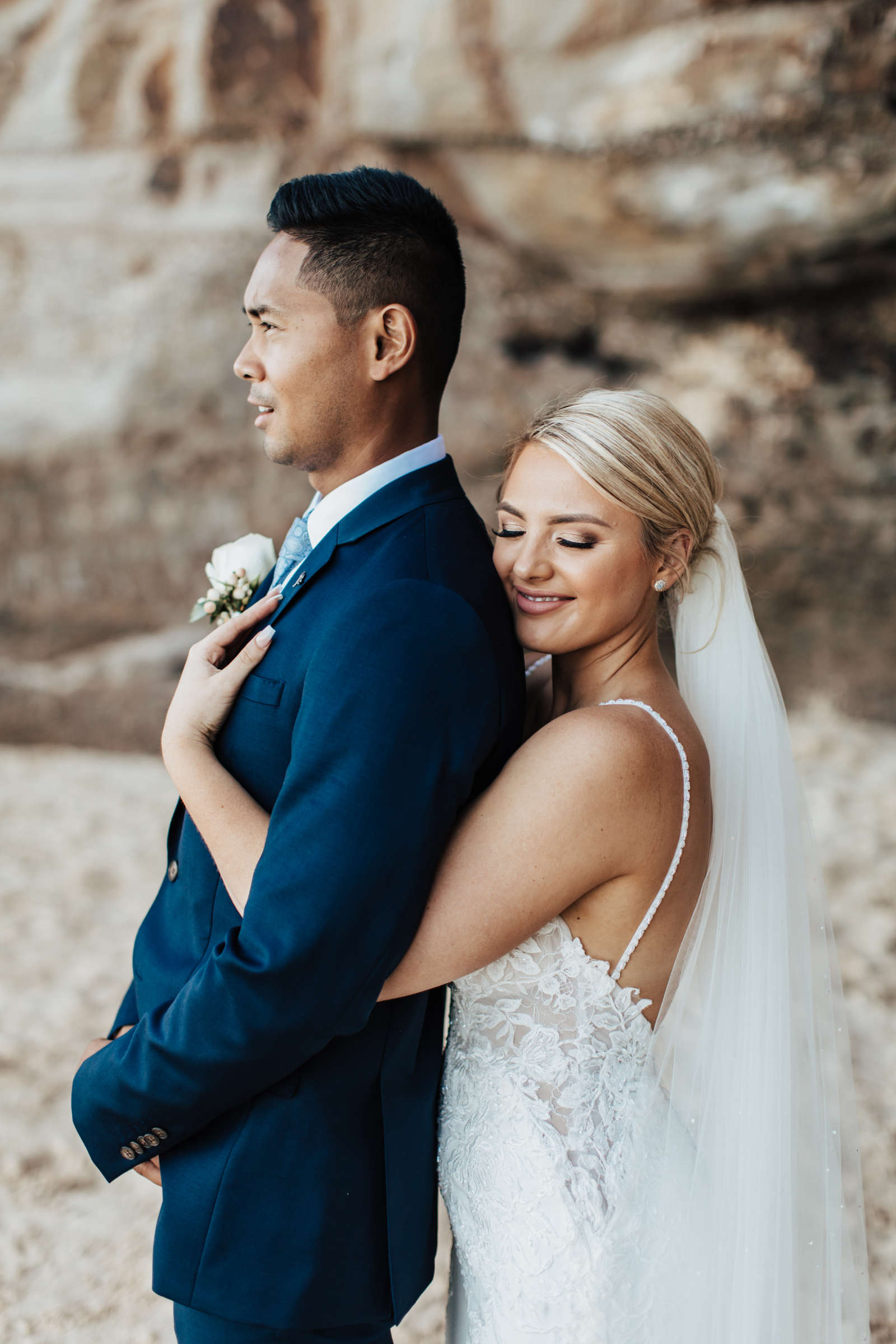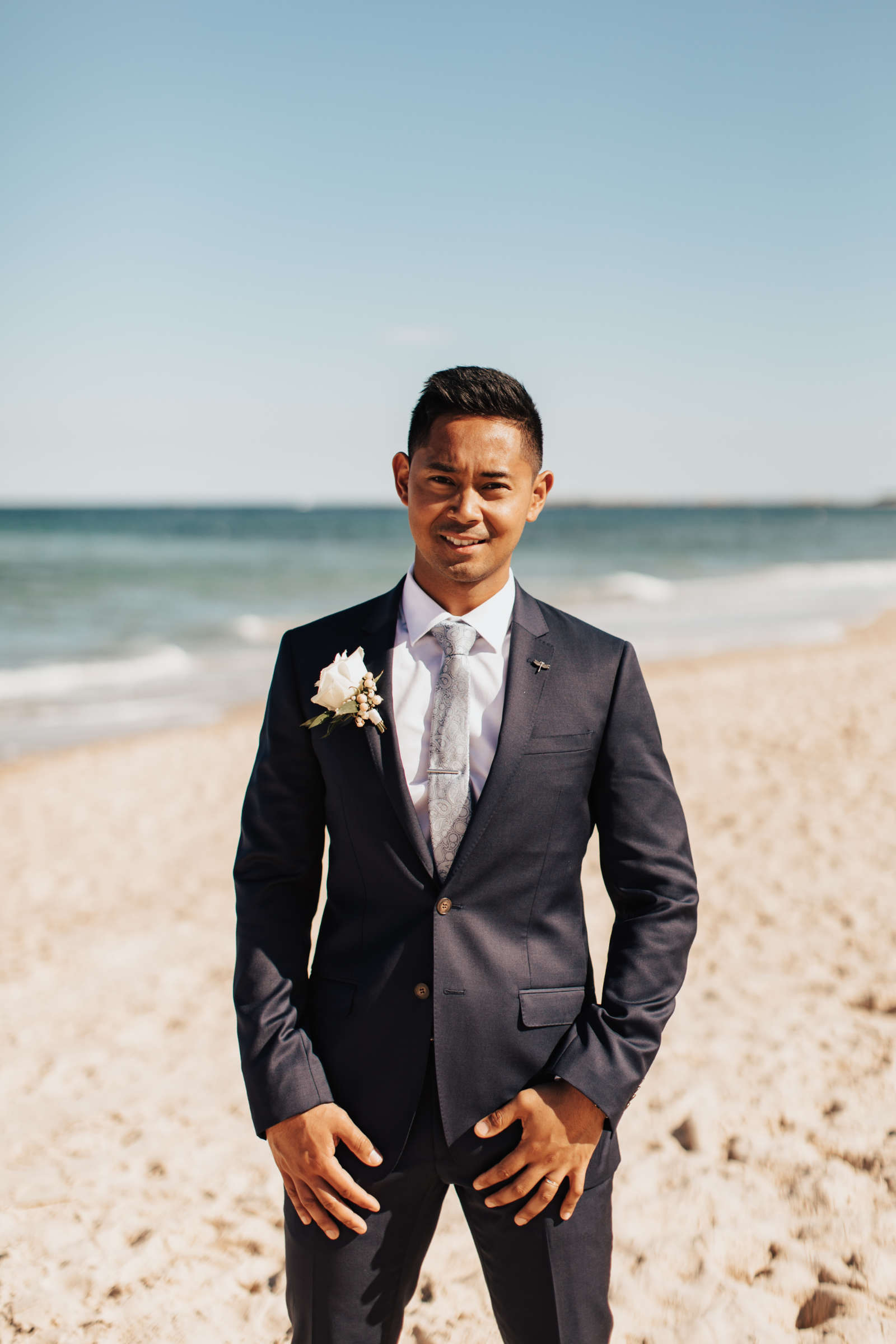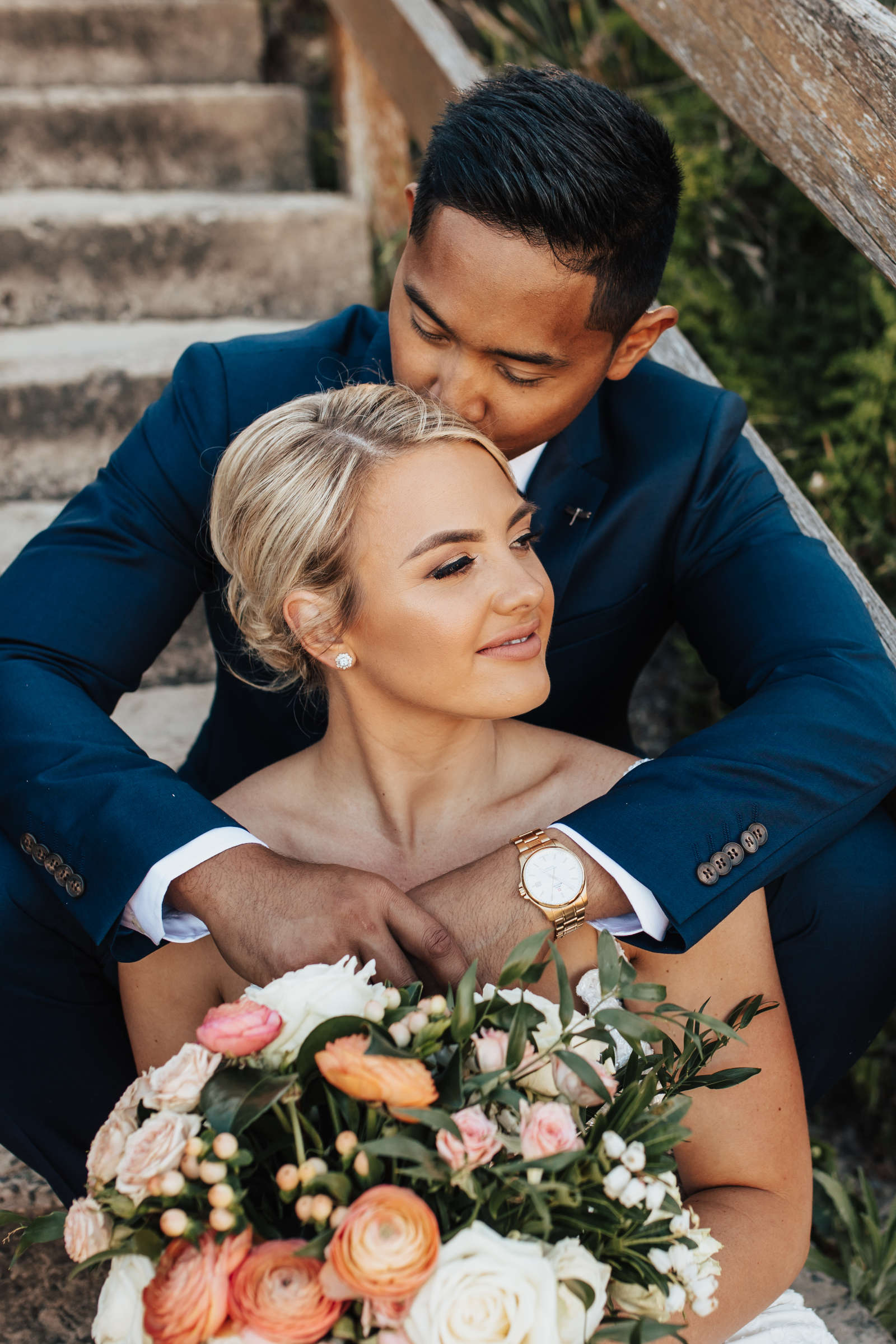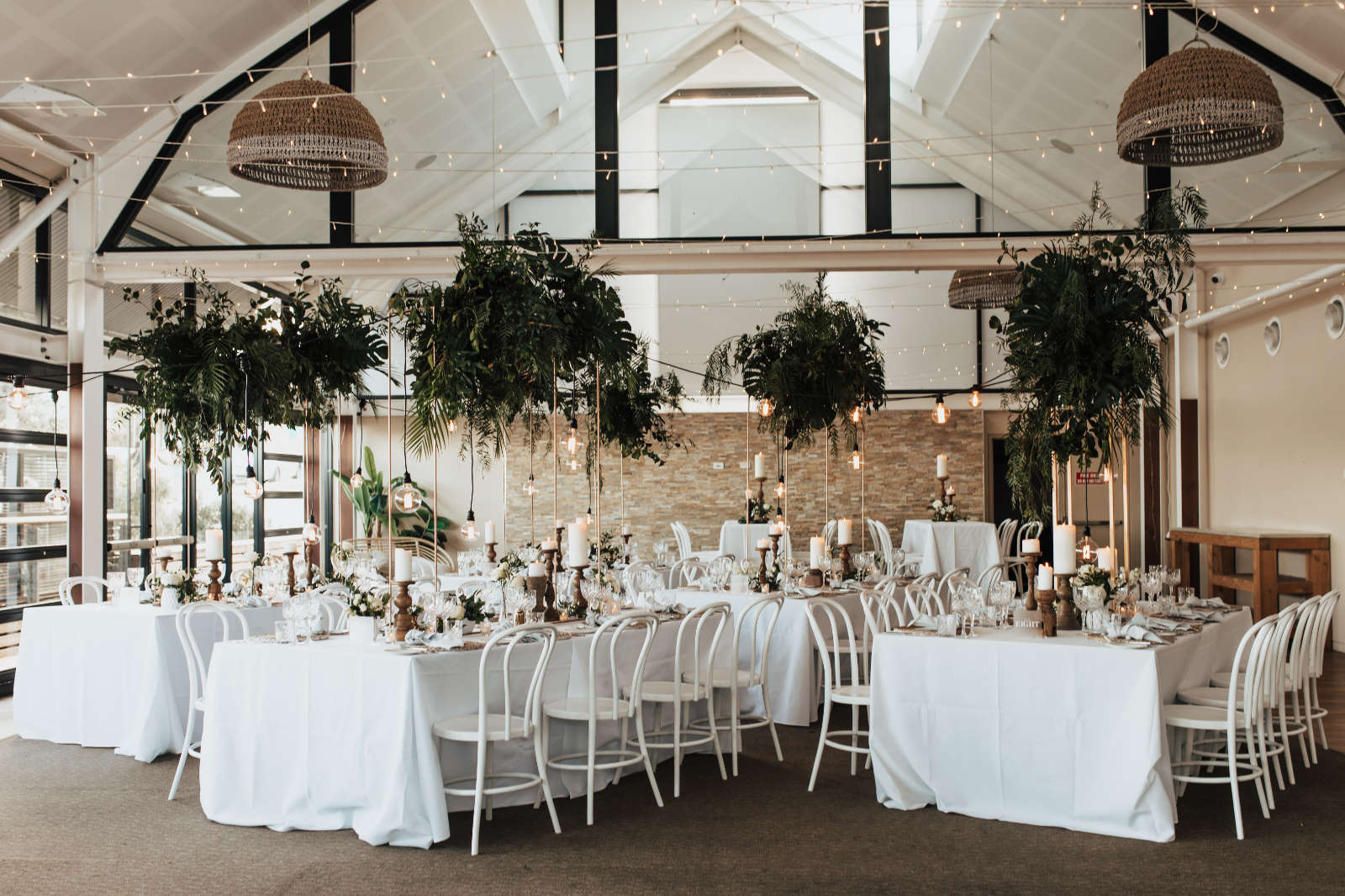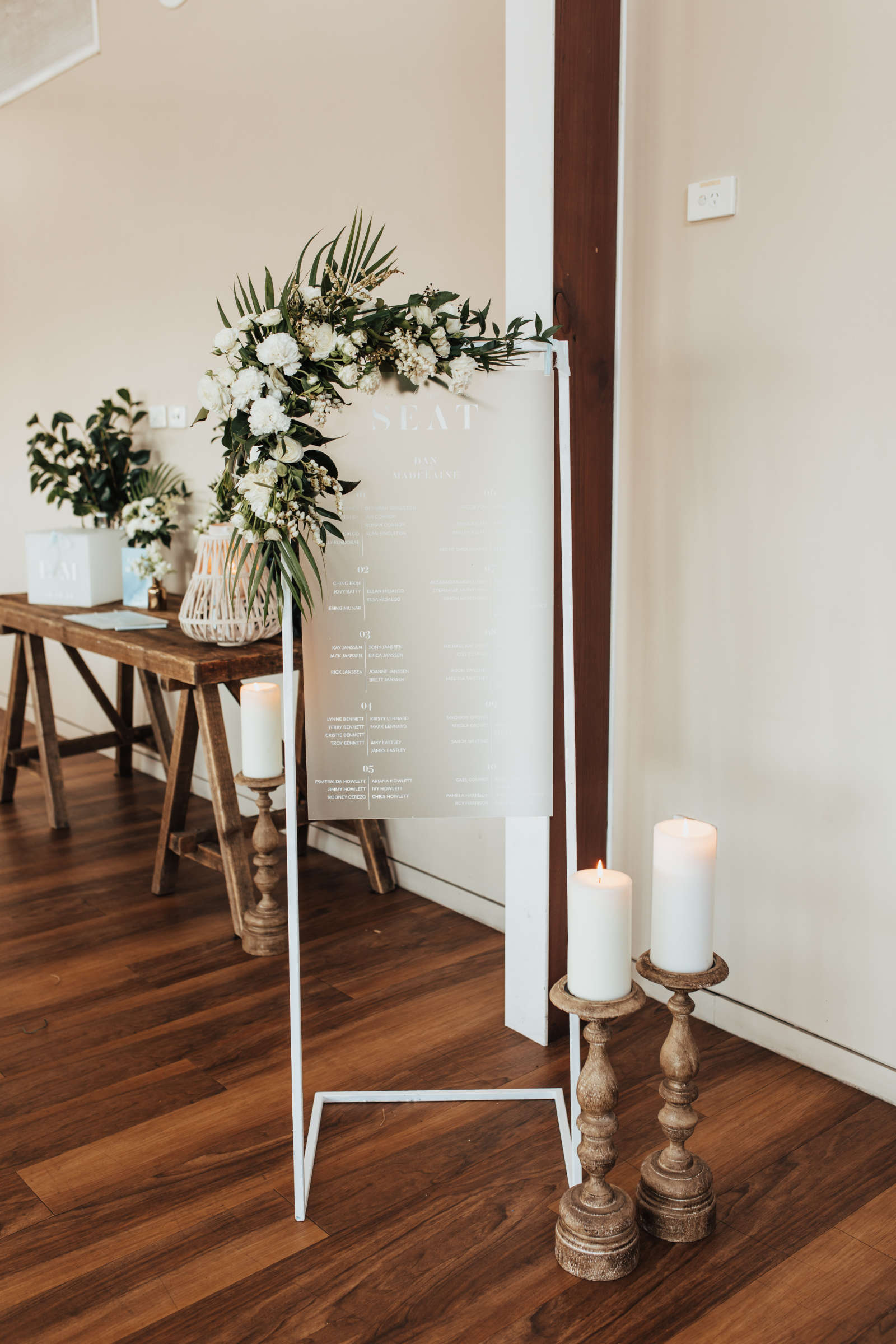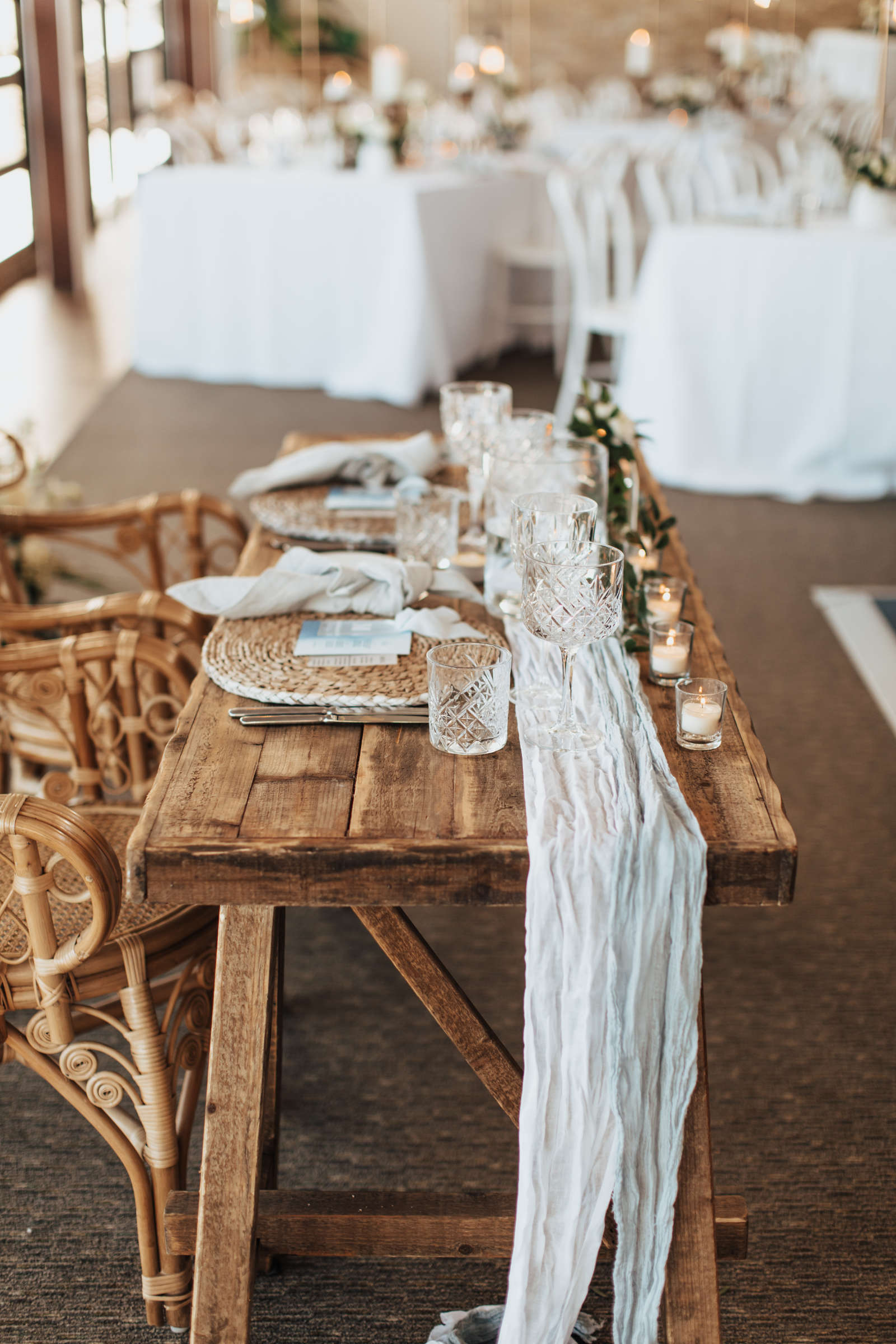 "It was so beautiful and just how I had hoped it would turn out."
Our cake was from MelRose Cakes. I got my inspo from online, it reminded me of waves like the ocean and I thought it tied in nicely with the touches of blue. The bottom layer was chocolate, middle was salted caramel and the top was white chocolate and passionfruit. It was so delicious, I still dream about it!
Maddie
CHECK OUT MELROSE CAKES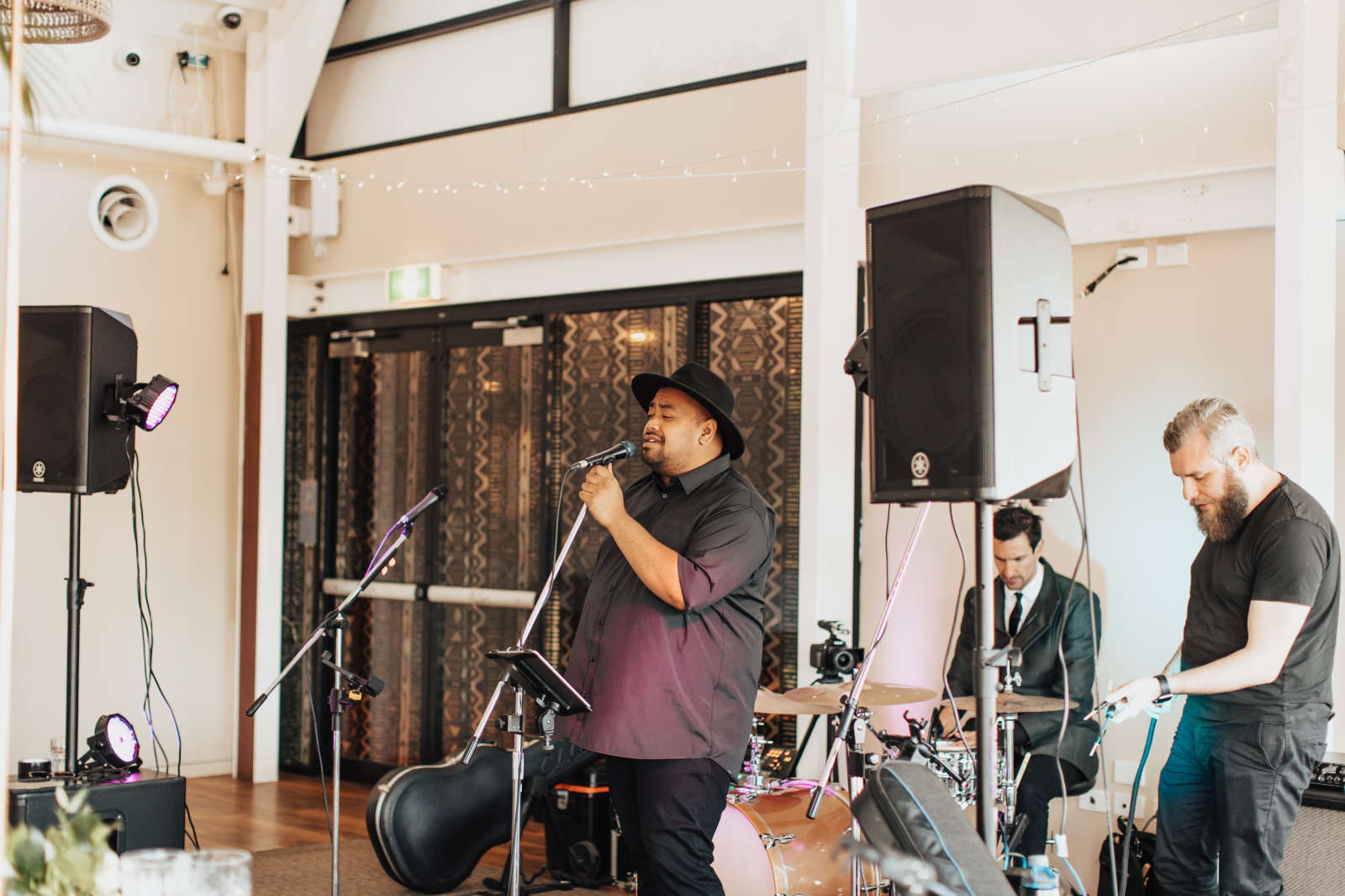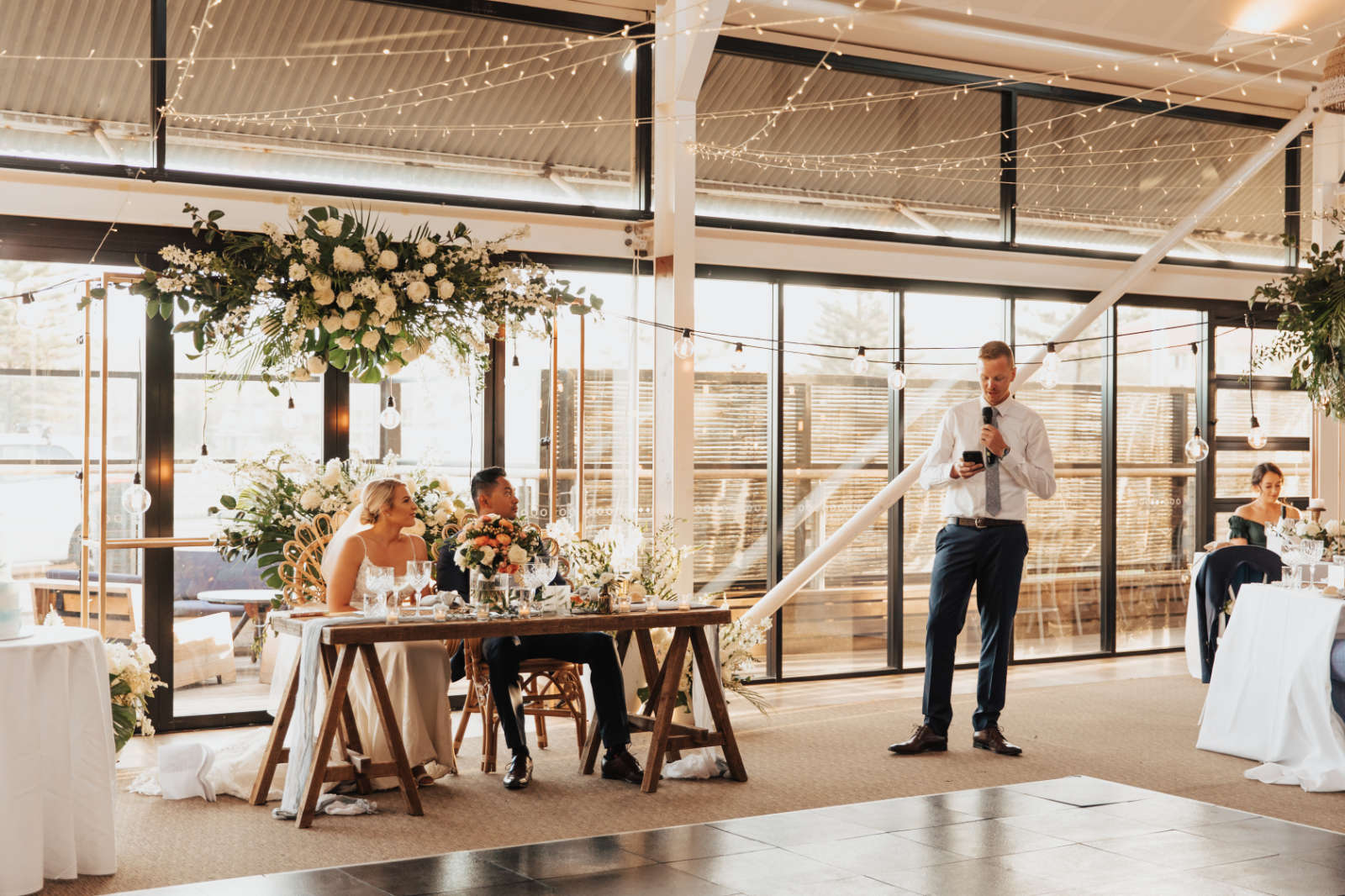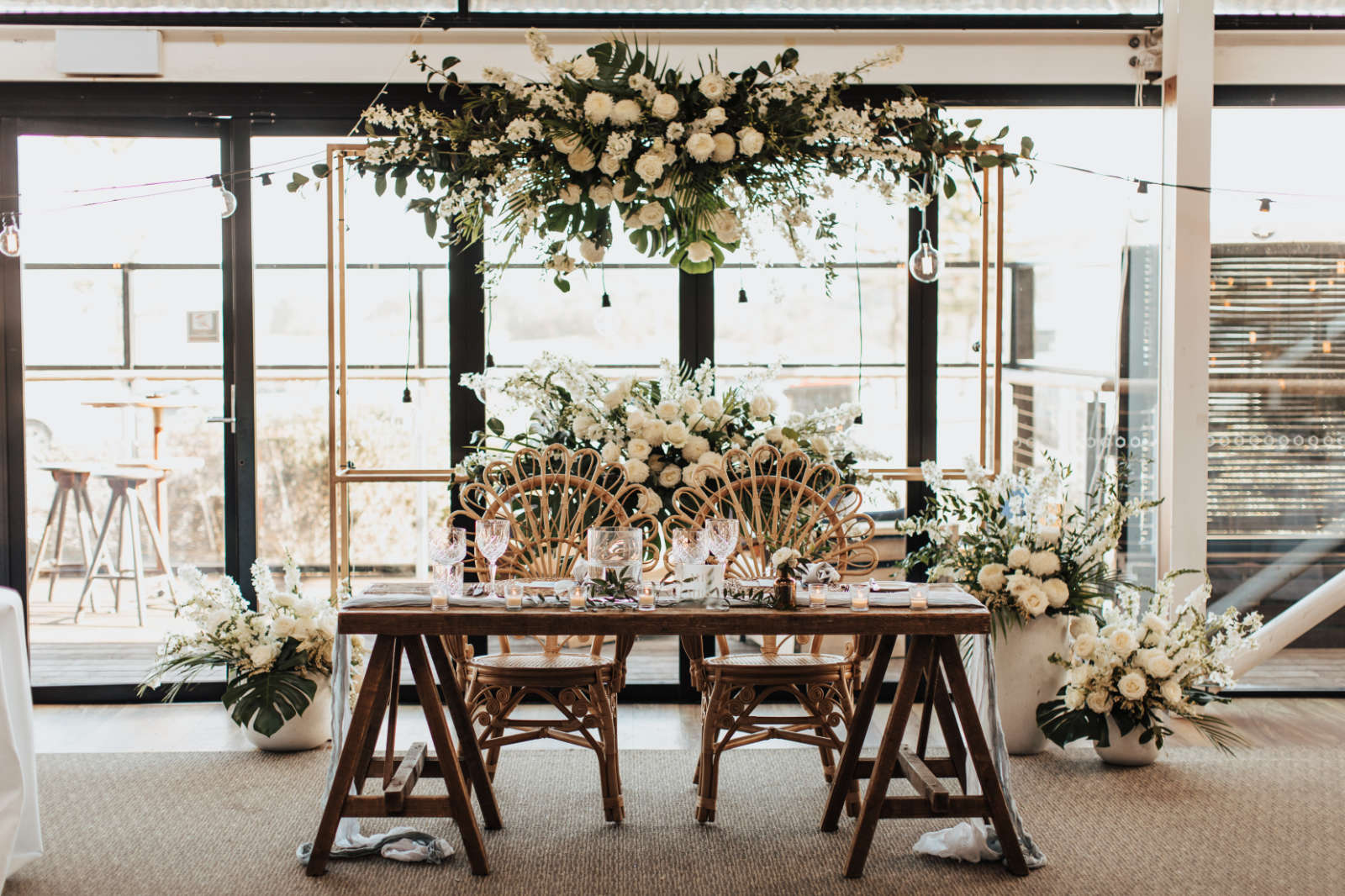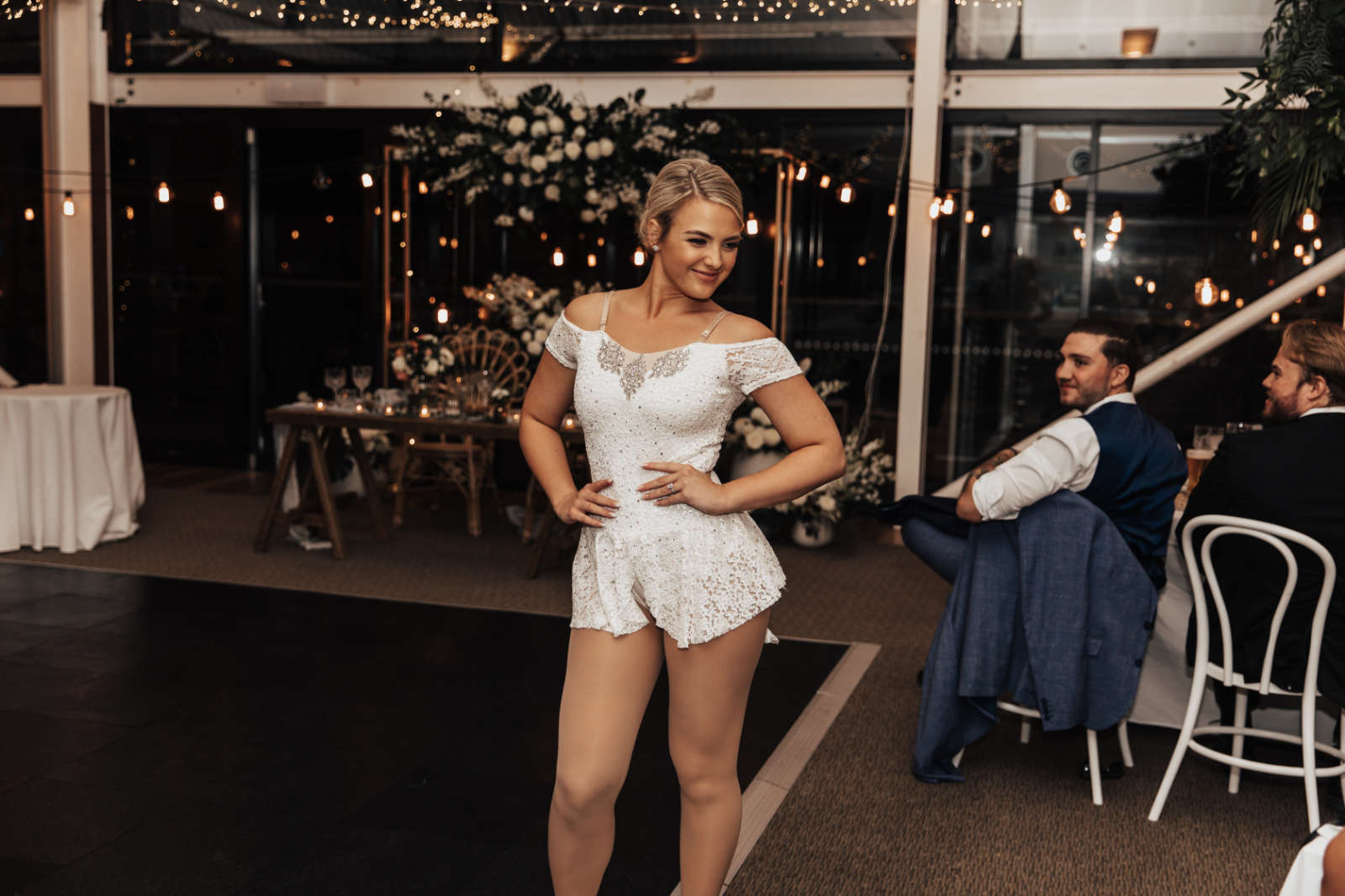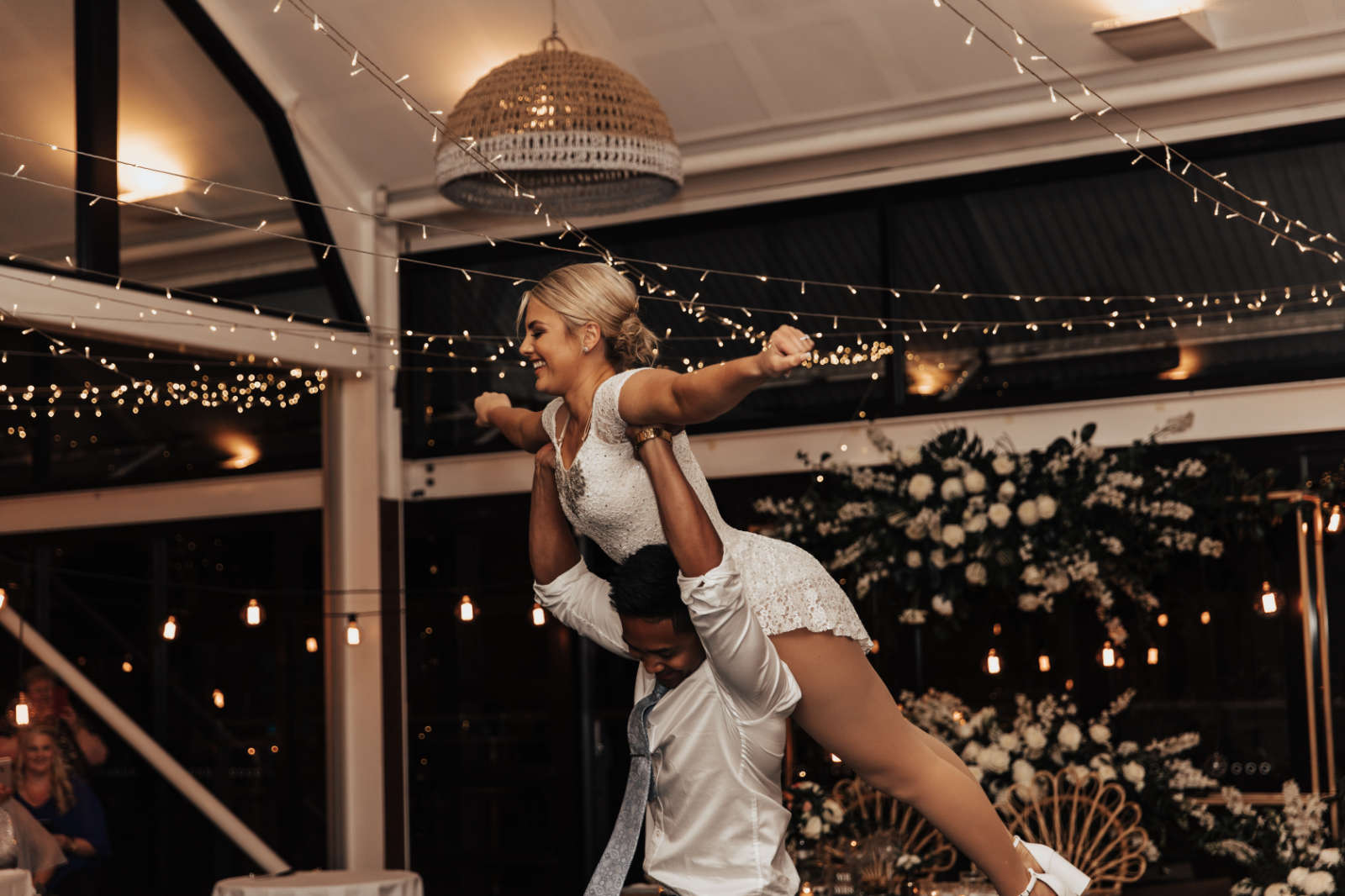 I grew up dancing so I made it up with Dan in our living room a few weeks beforehand and it was a crowd hit!
Maddie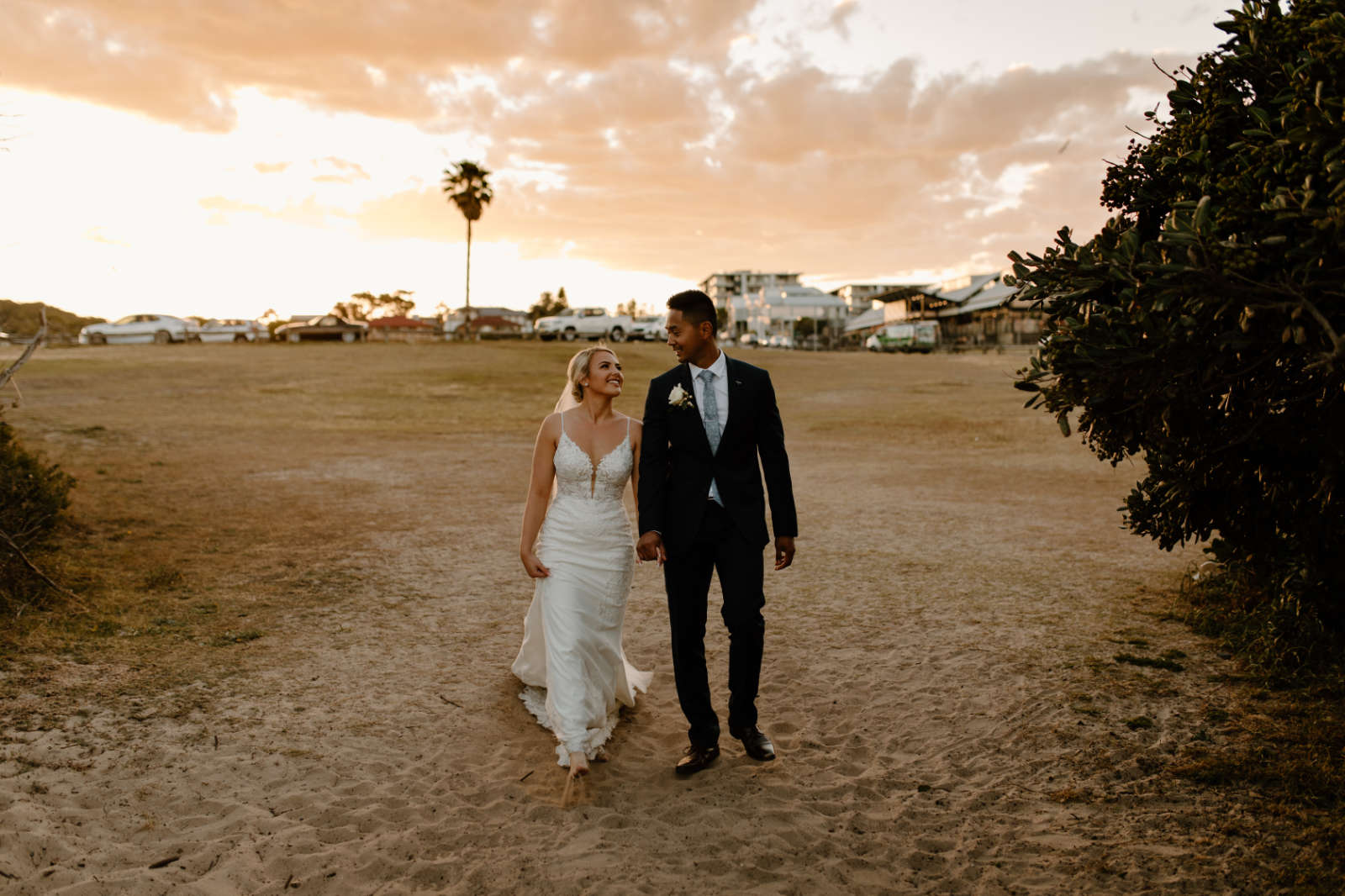 ---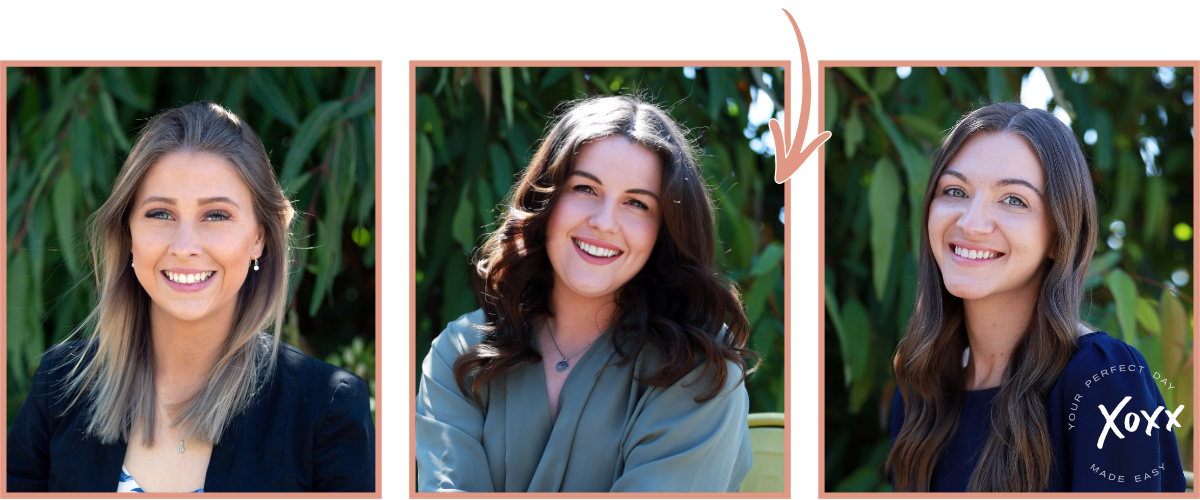 SPEAK TO A PLANNER HERE