Sweethearts Candice Belbin and Maisie Floyd weren't going wait for the slow-burning marriage equality debate to resolve itself before declaring their love for one another.
The pair met through mutual friends at a soccer barbecue gathering in 2002. It was love at first sight but at the time only one half of the duo was available to pursue a relationship. Fast-forward a few months and one love letter later, they were together. "Whether that be going for a drive, going on holidays, watching a movie or TV in general or just having time out together, we love nothing more than being in one another's company," explains Candice.
Early in 2014 Candice surprised Maisie with a proposal. She had disguised an engagement party as a 40th birthday – Maisie had no clue. When Candice stood up to pop the question, Maisie still had no inkling of what was about to happen. "Everyone thought I was thanking them for coming along to celebrate the never-ending 40th – wrong," laughs Candice.
Their commitment ceremony on December 31, 2014, New Year's Eve no less, was shared with 40 guests at Burleigh Heads in Queensland. "It was very special and romantic and we can't wait to do it all over again when and if it becomes legal in Australia," says Candice.
Photos courtesy of John Bortolin.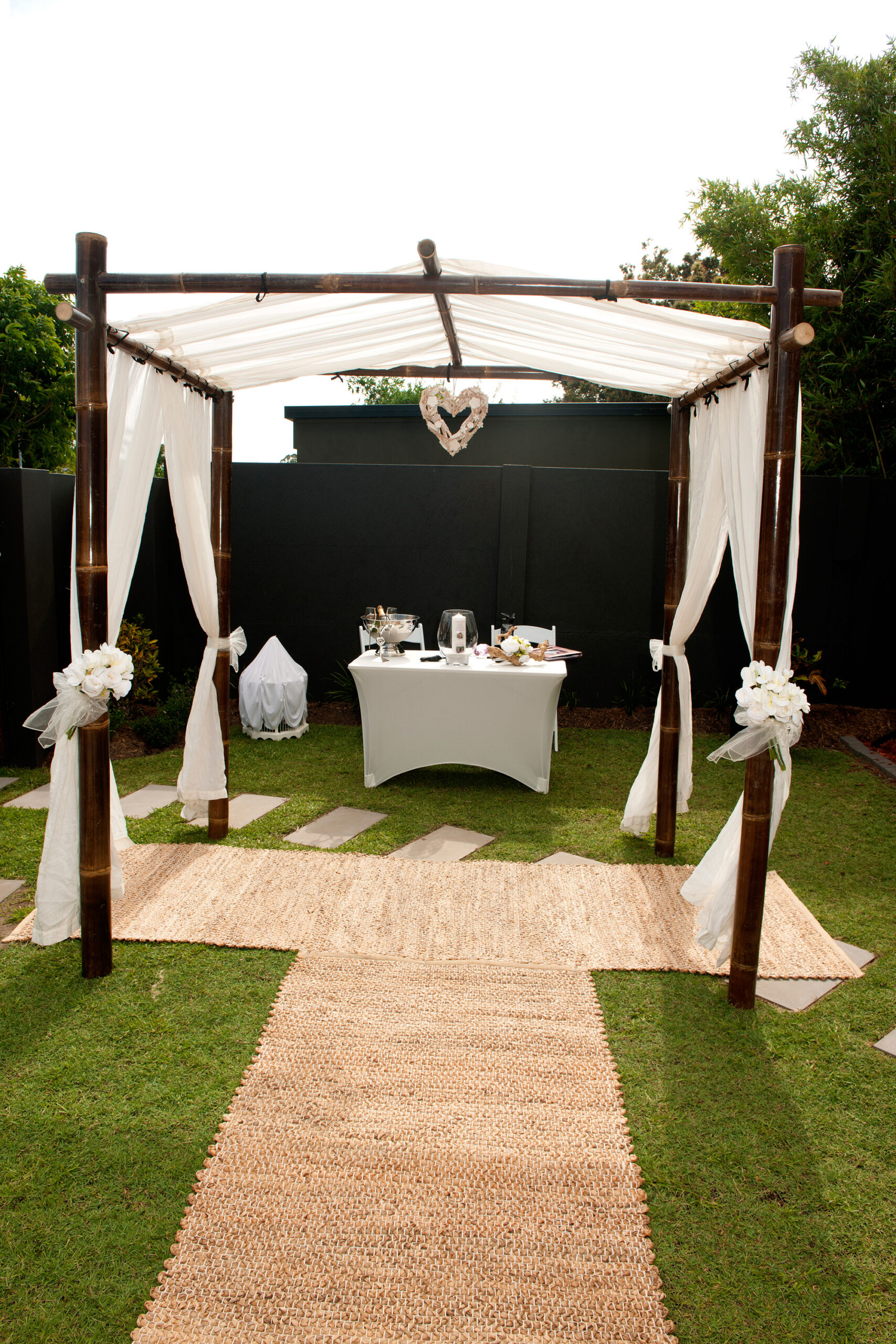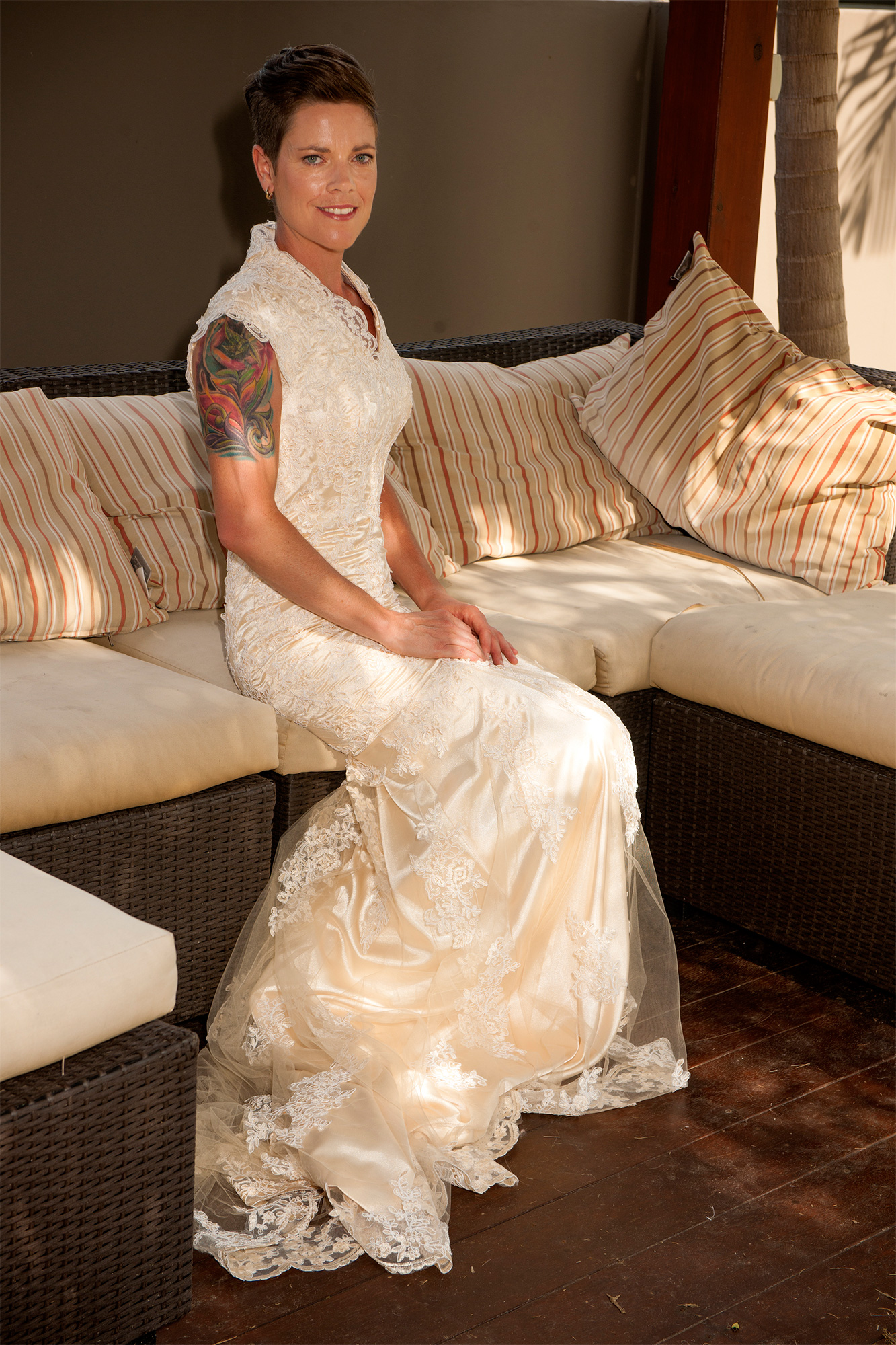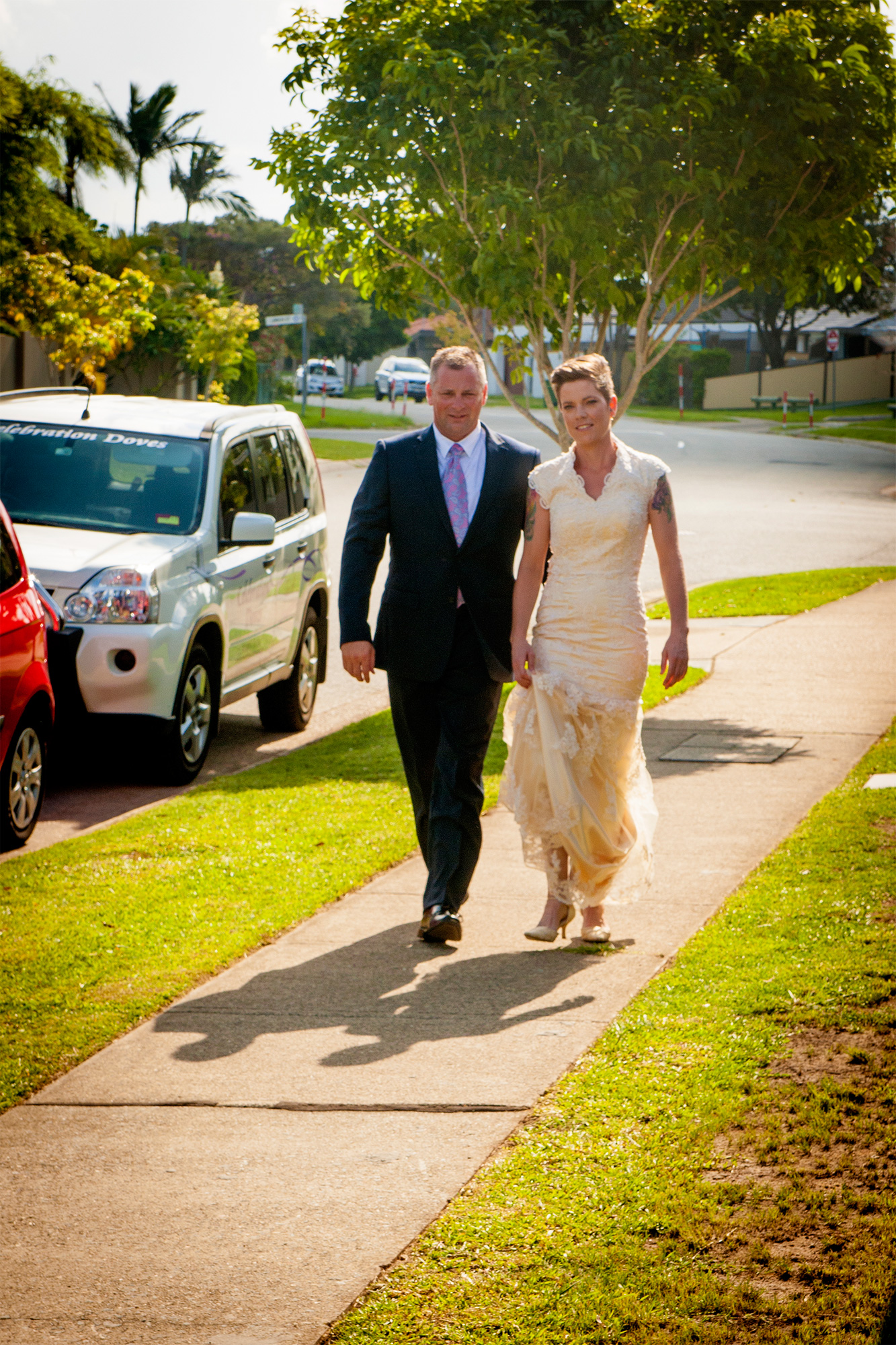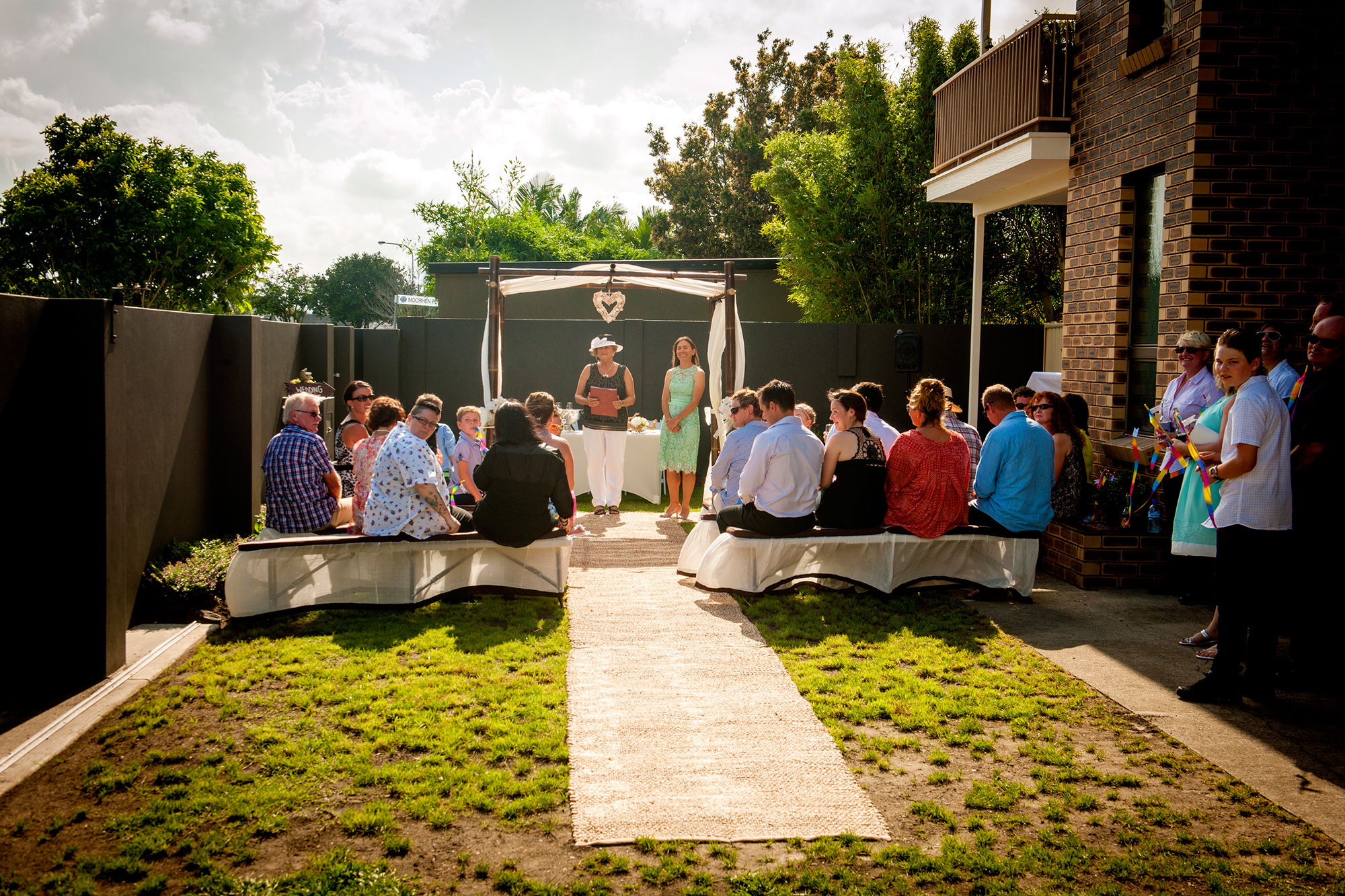 Celebrant Marry Me Marilyn (who also goes by the name Rainbow Pride Celebrant) was more than happy to mark the special day.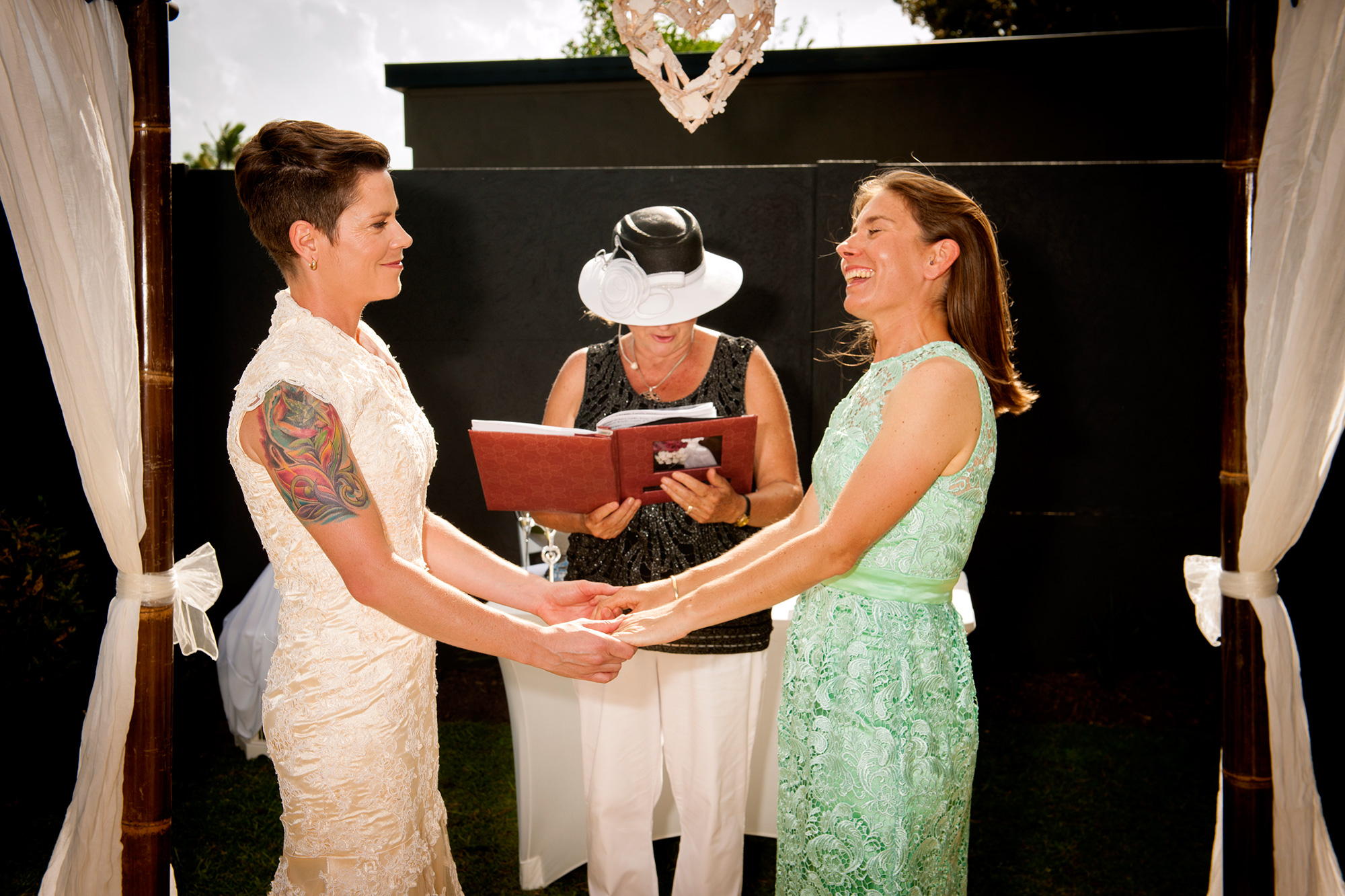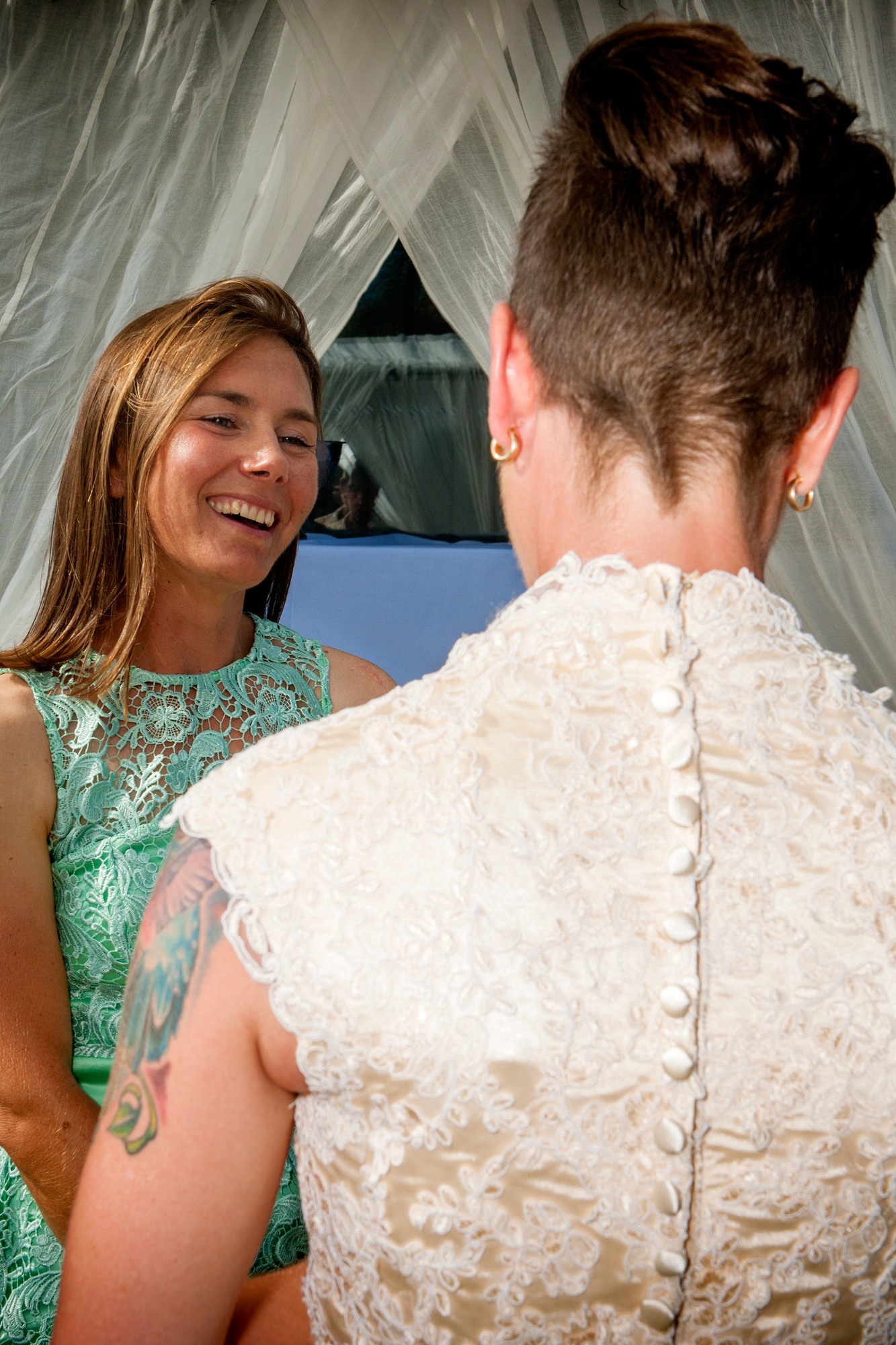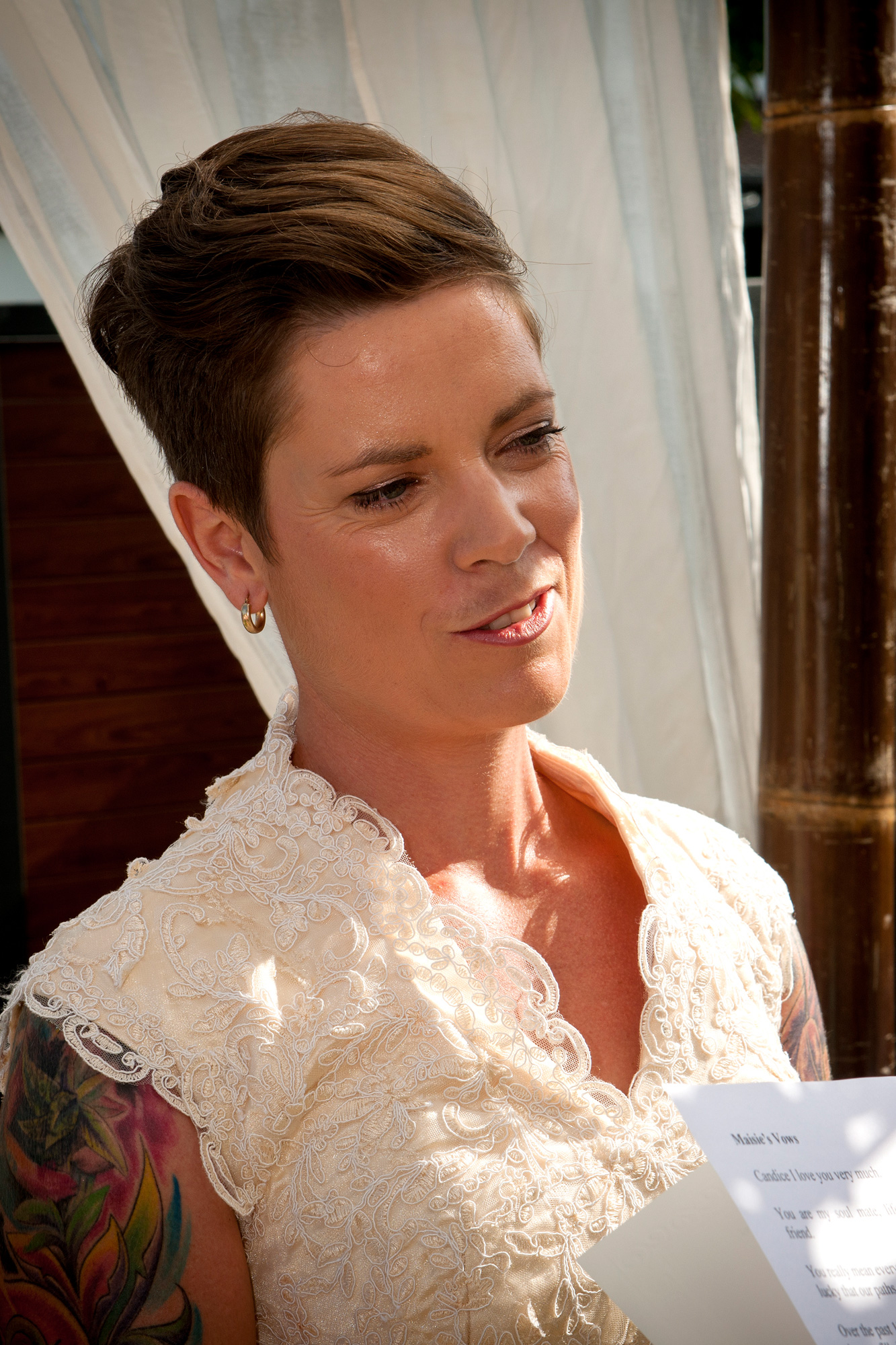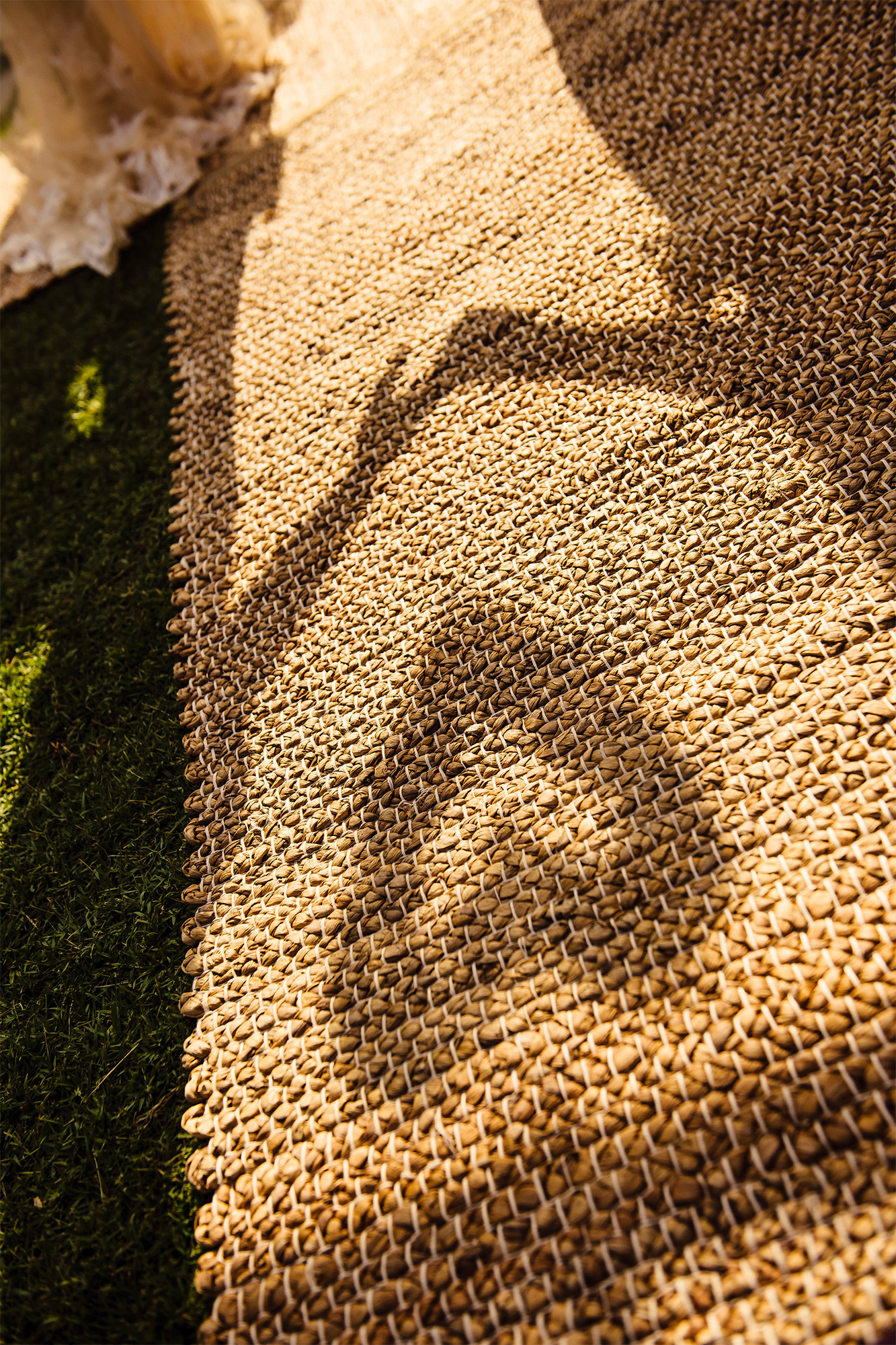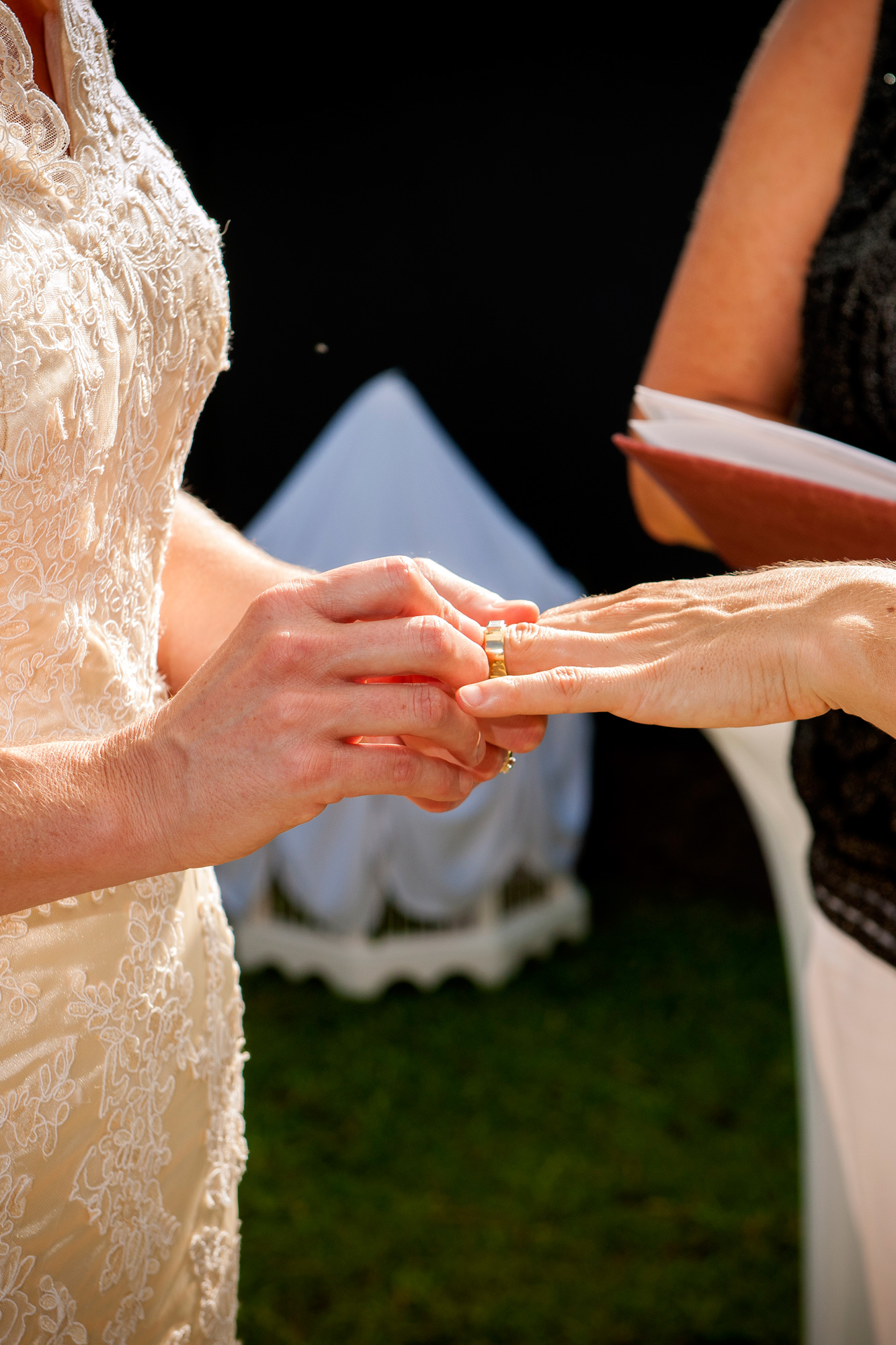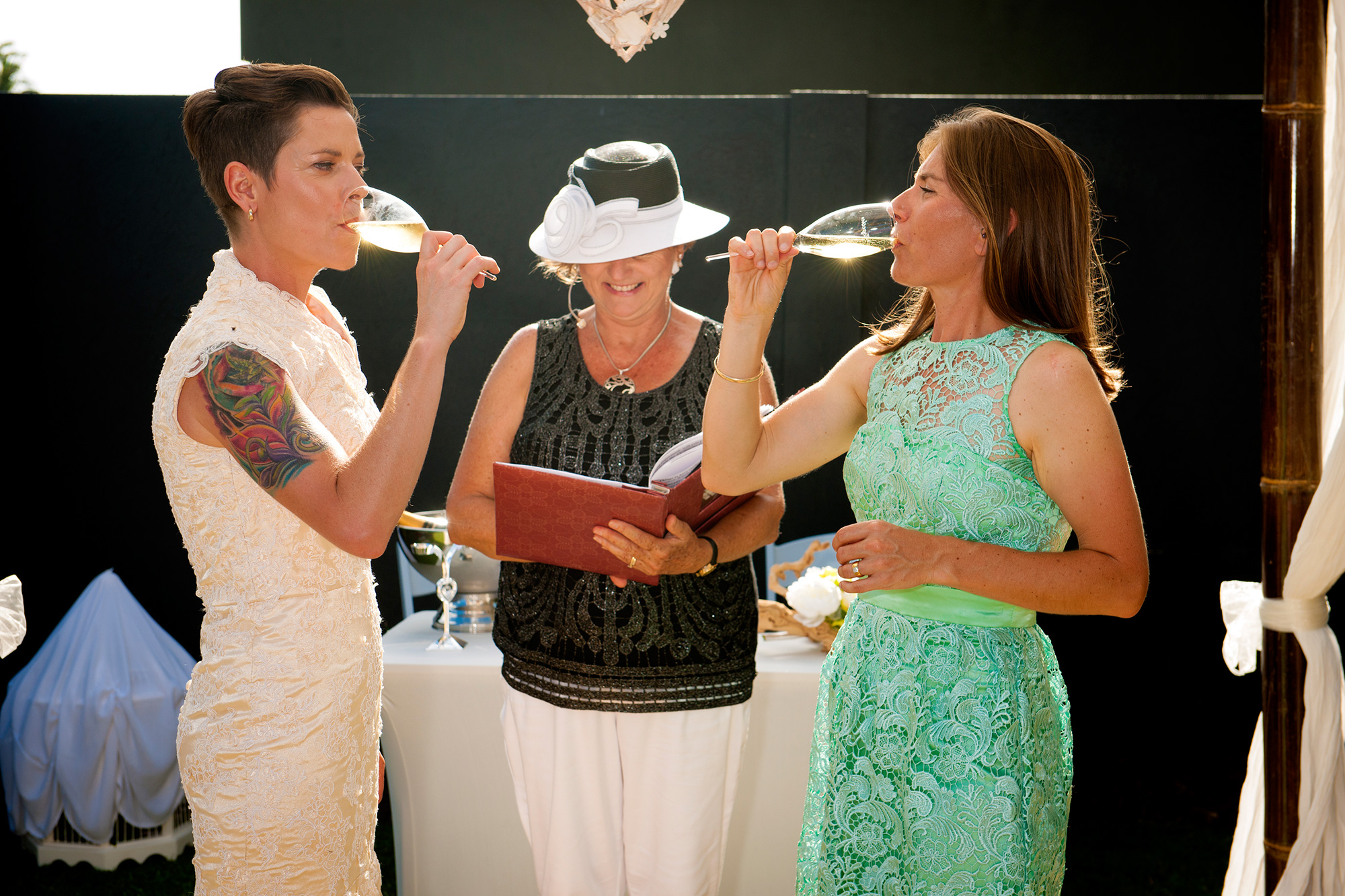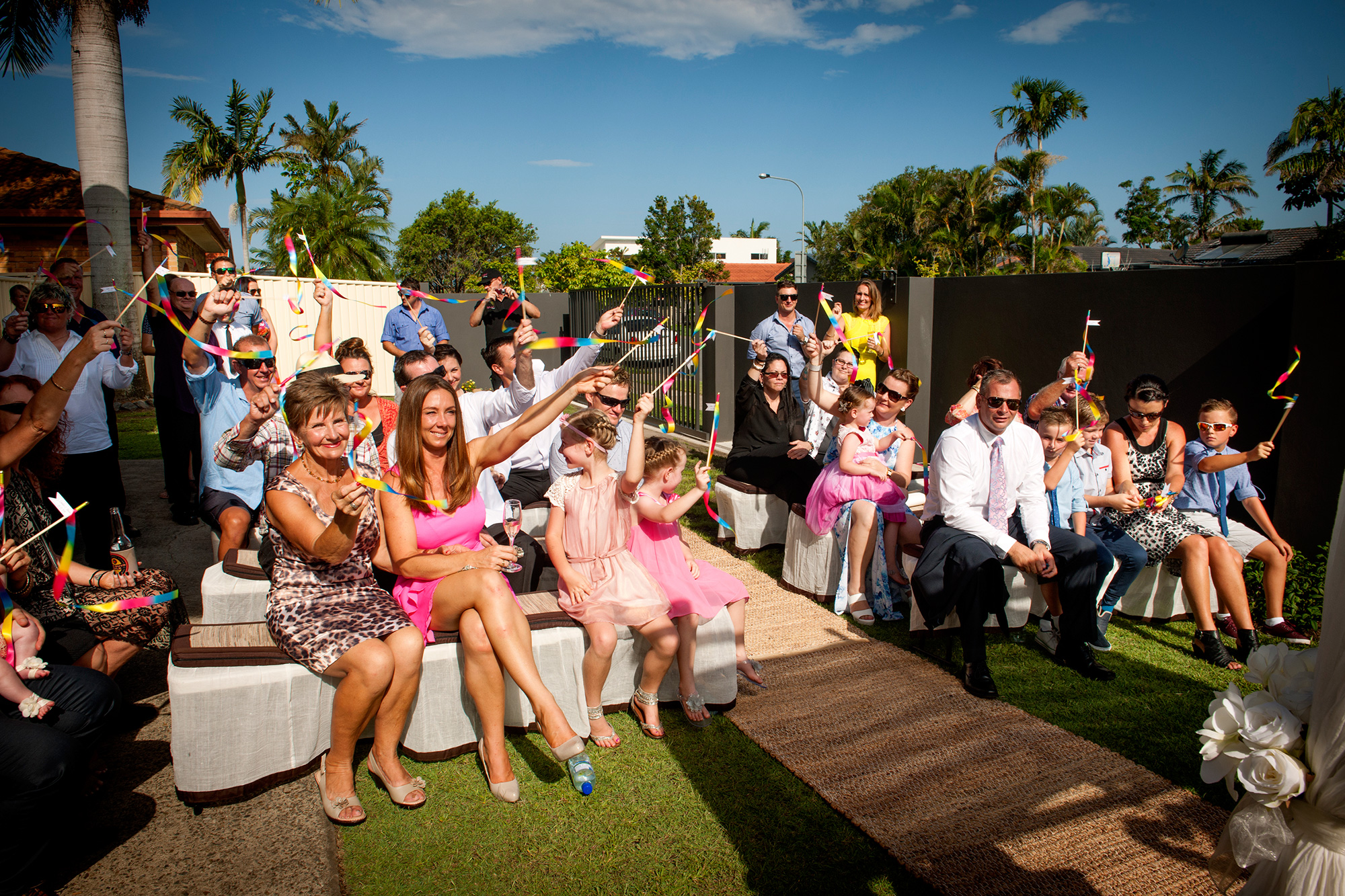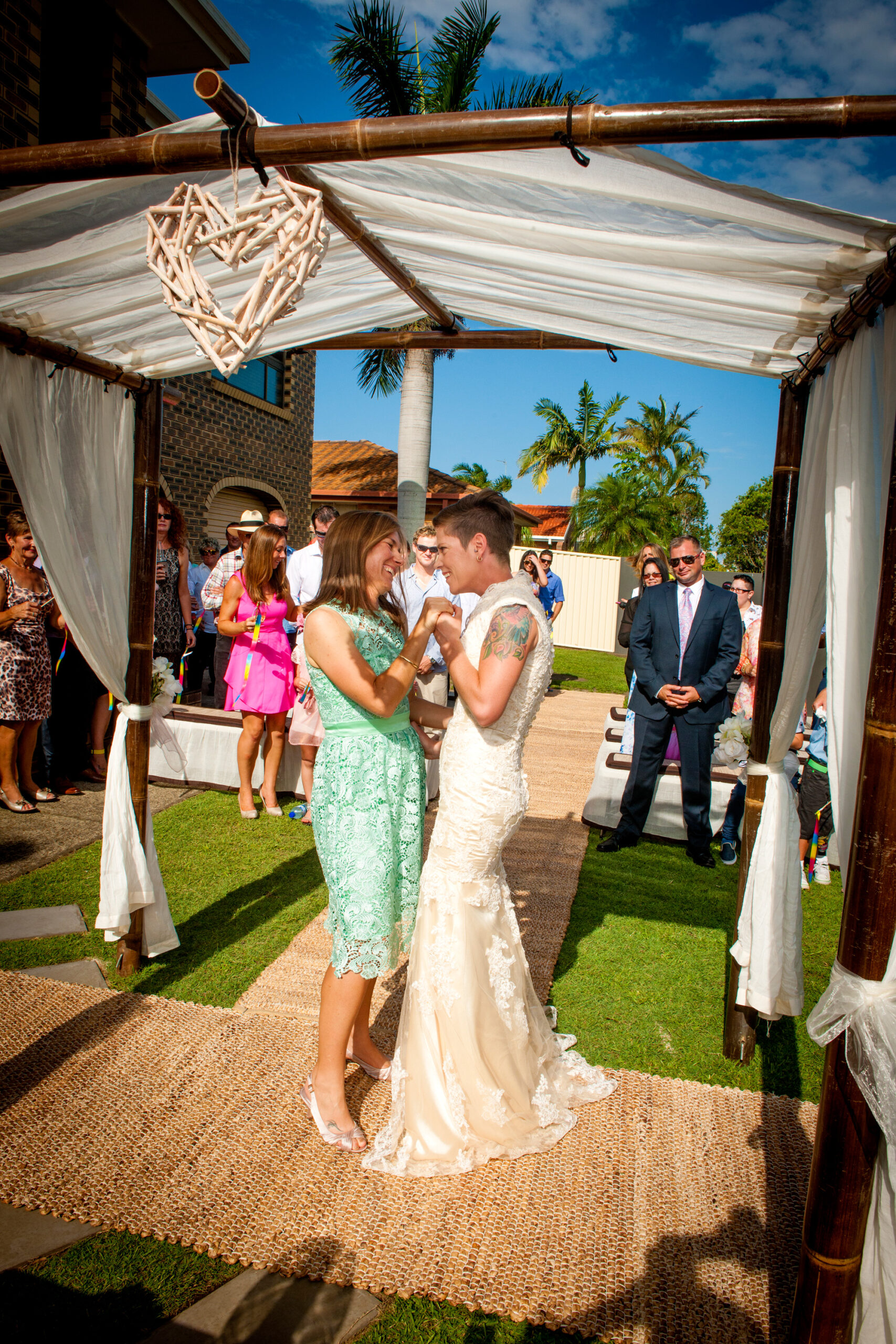 Candice's gorgeous applique gown purchased online was a total surprise to Maisie.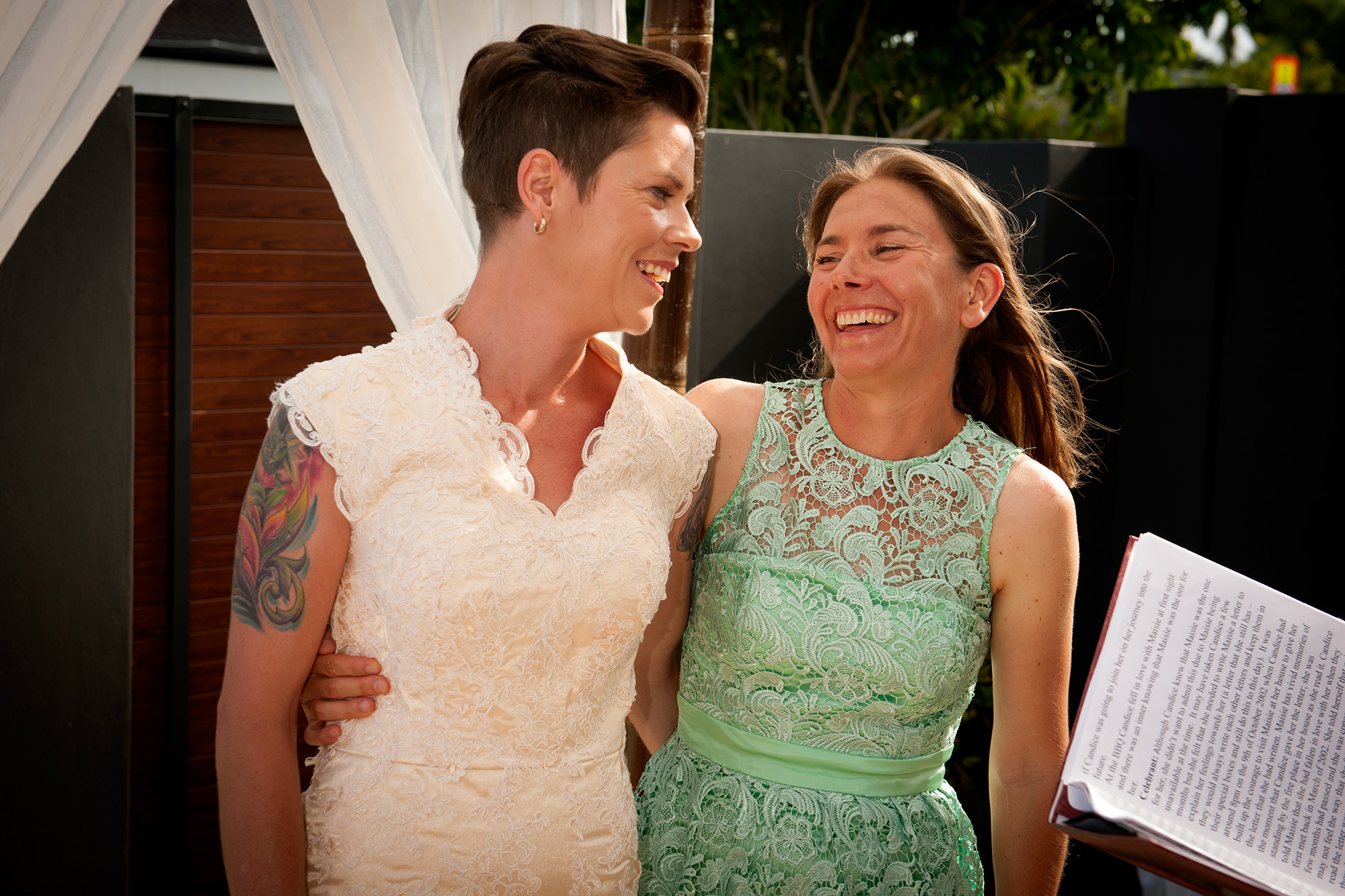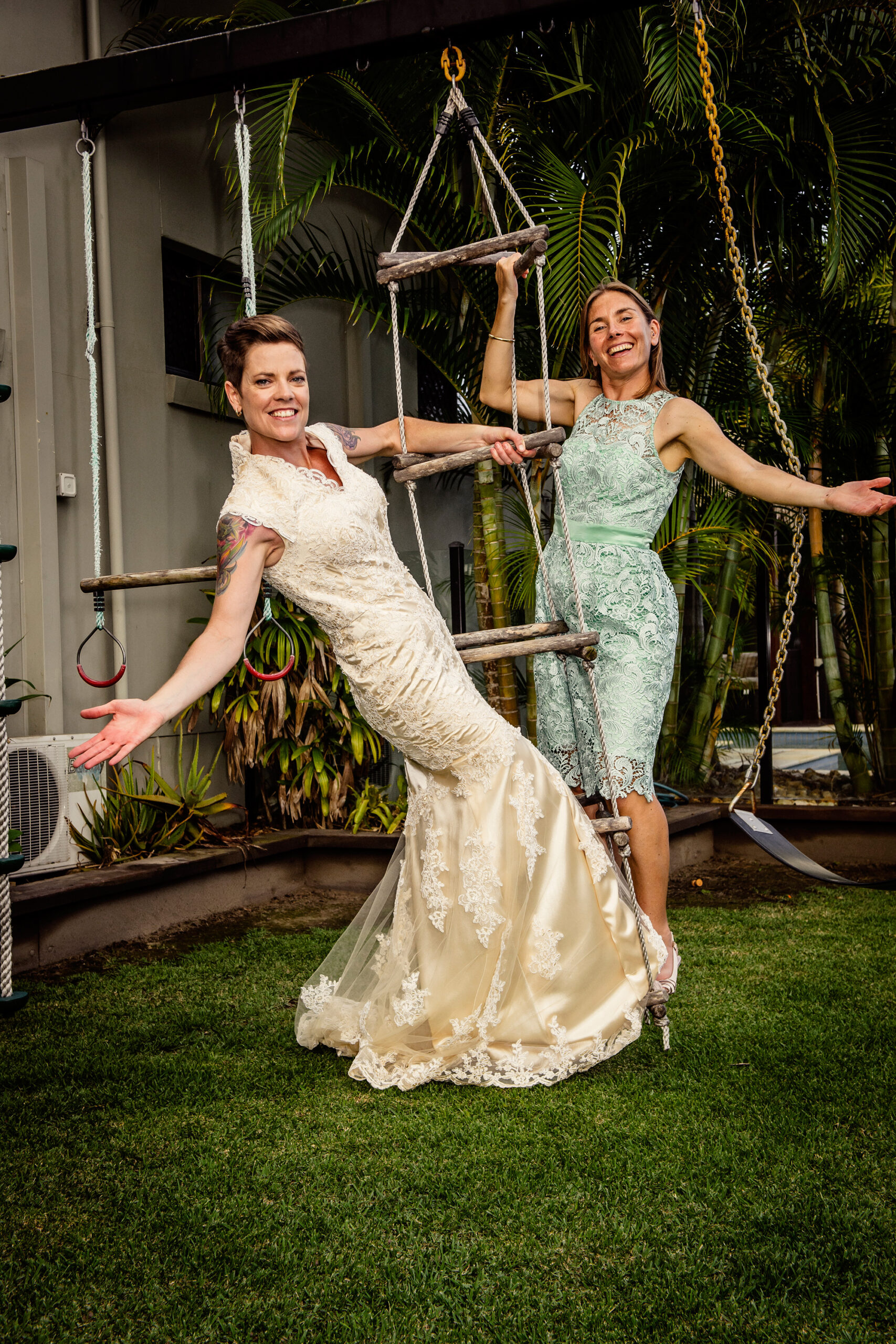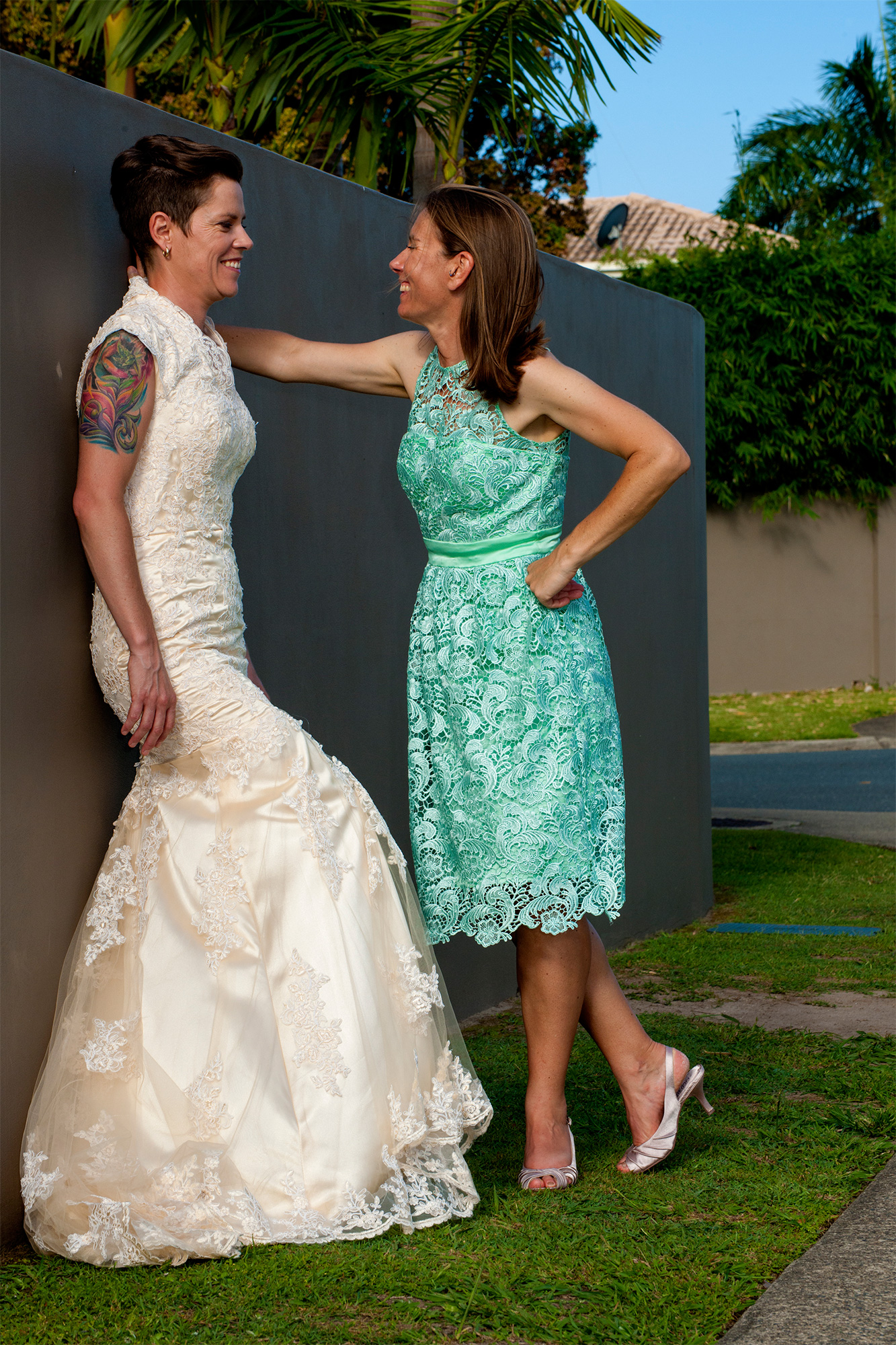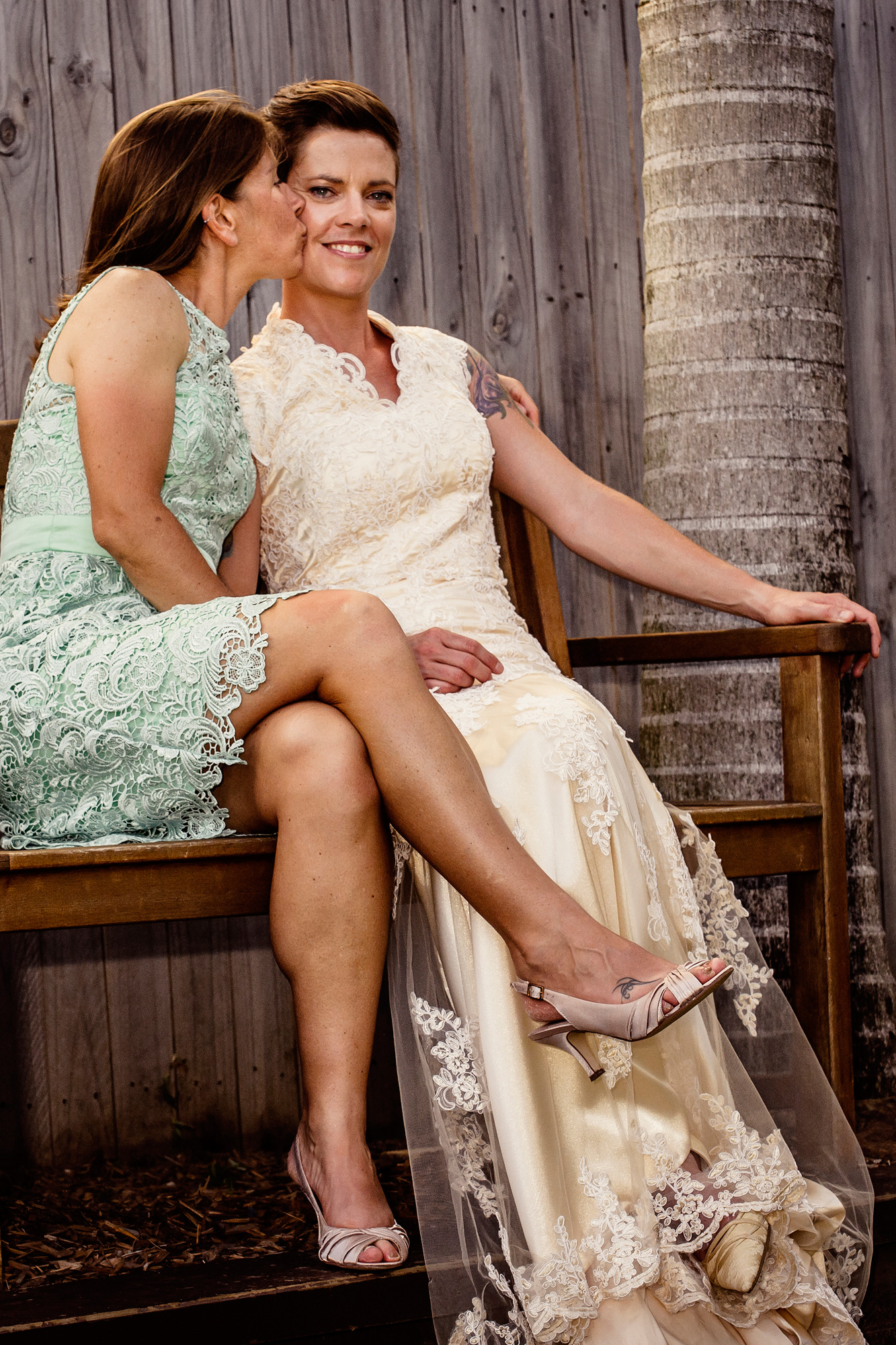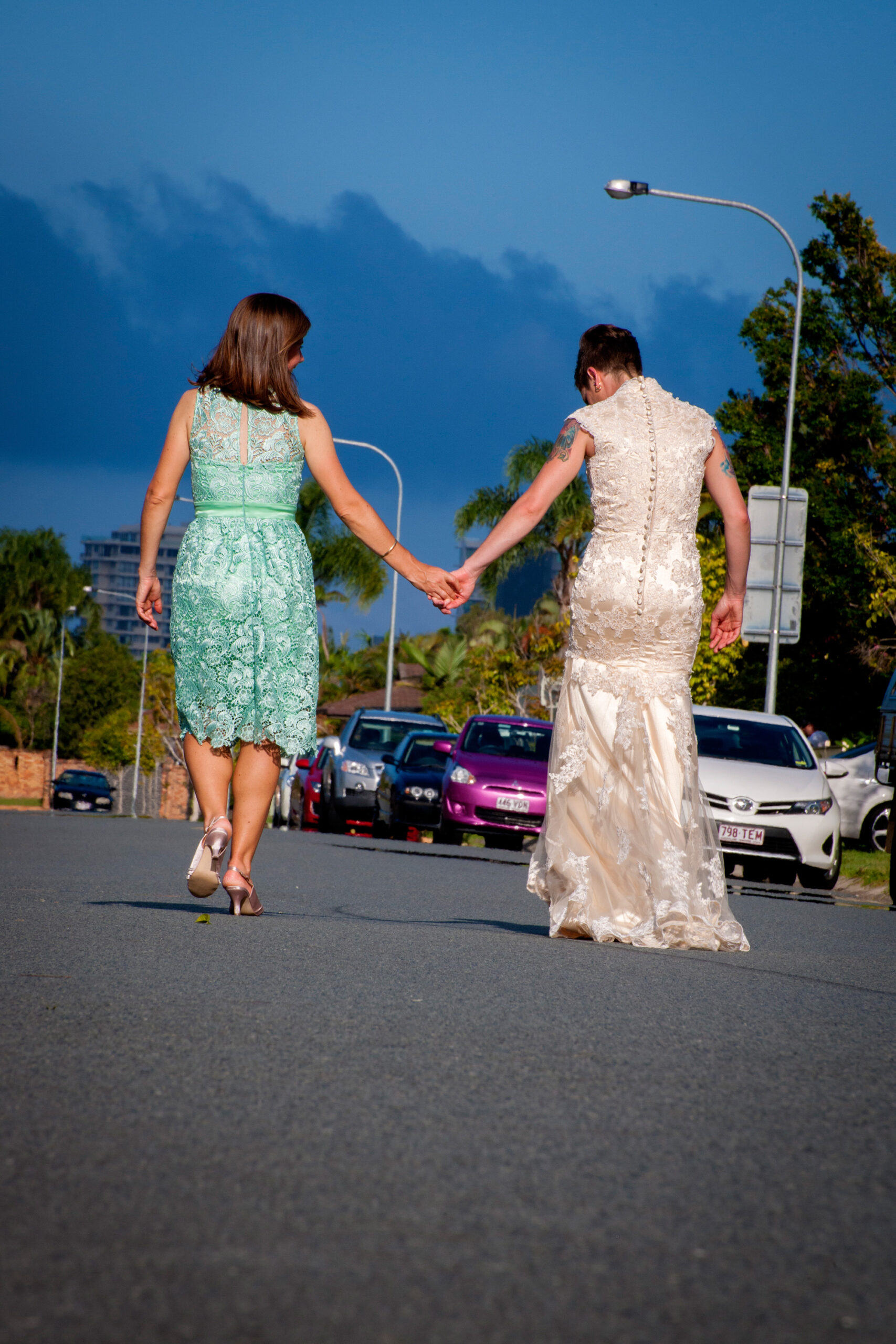 "We had a commitment ceremony that was second to none," says Candice.