When Sally Thiess and Ryan Nicholson met in high school, little did they know the friendship they shared would grow into love and, after eight years together, wedding bells.
After Ryan's magical proposal, which included rose petals, a swimming pool and a delicious home-cooked meal, the Perth pair began planning their big day.
Sally, 23, and Ryan, 26, chose Sandleford Wines, set in the Swan Valley, to host their vineyard wedding on February 21, 2015. Eighty-five guests joined the celebrations, with the ceremony held on the lawn, followed by the DIY-styled reception in The Oak Room.
Sally describes a highlight of a day as a butterfly release she organised as a surprise. "I love butterflies!" she says. All 85 guests were given a butterfly each in single release box and as the newly married couple walked back down the aisle, out they flew. "It was beautiful," Sally marvels. "They were flying everywhere and two landed on me."
The bride, who wore a princess cut wedding gown, organised the stylish decor for the reception, including rustic candle holders, table mirrors and butterfly lights.
"Our day was perfect, everything I could have dreamed of," Sally says.
"It was the best feeling to see that everything I had put so much effort into planning had worked out just like I pictured."
Photos courtesy of Pace Photography.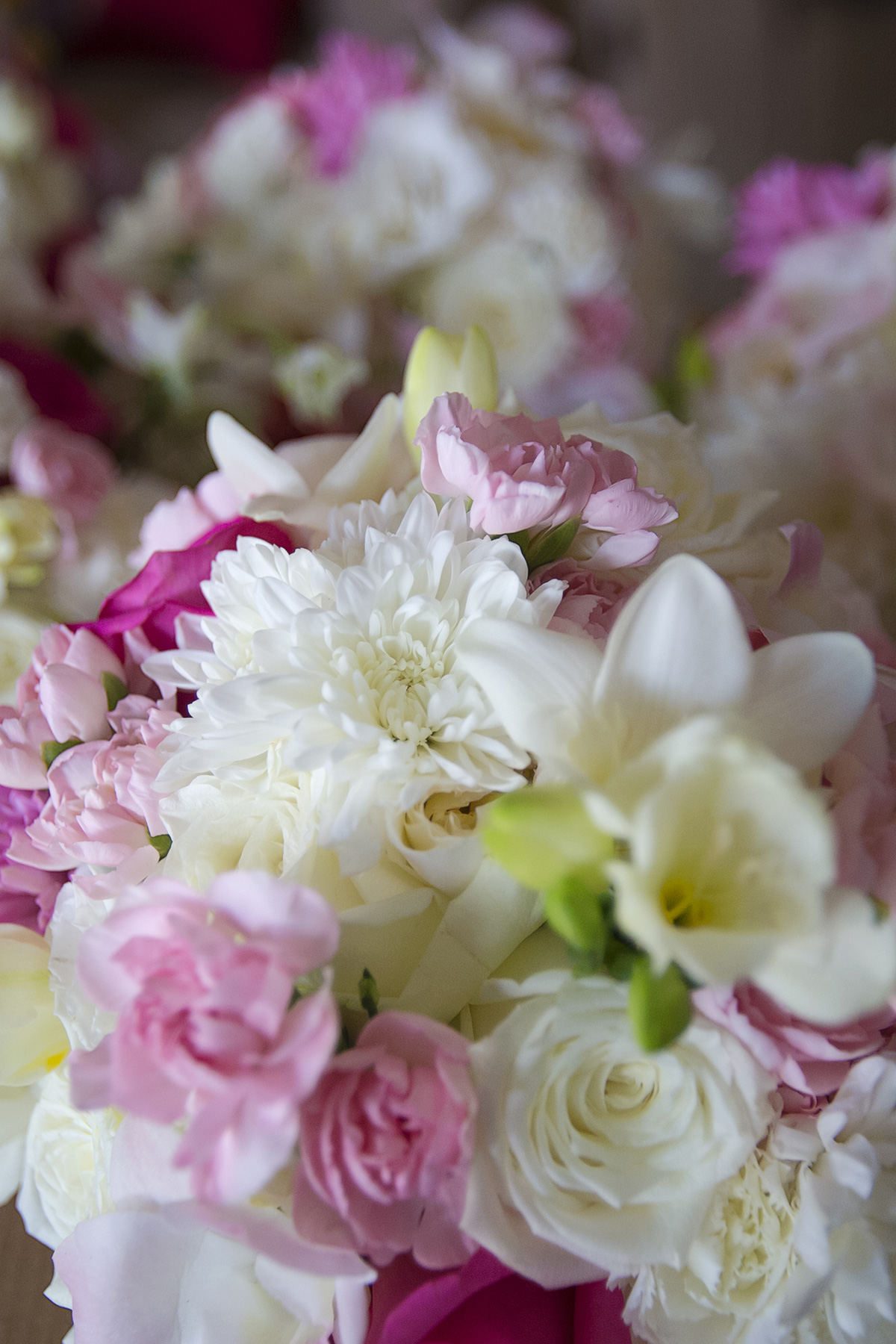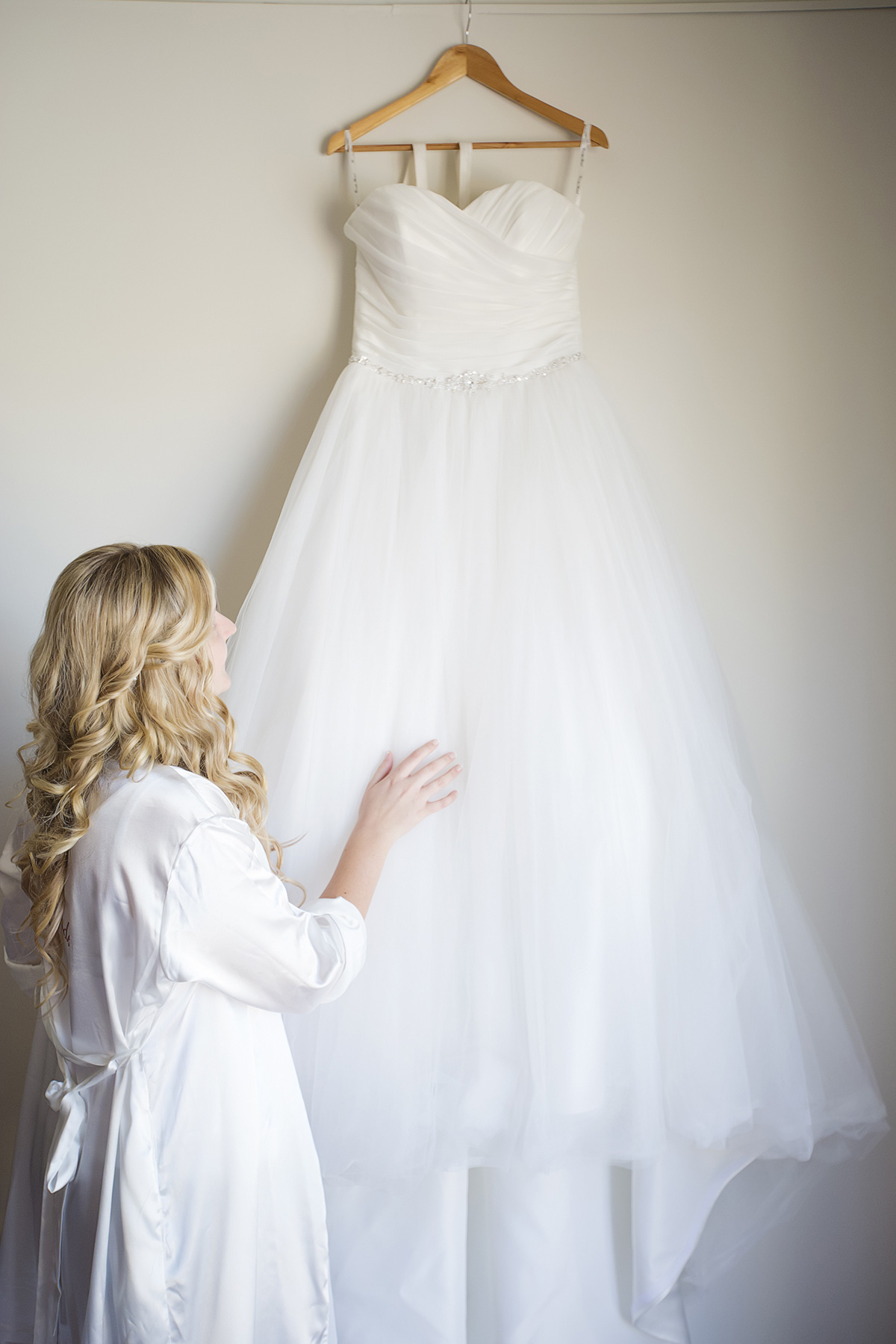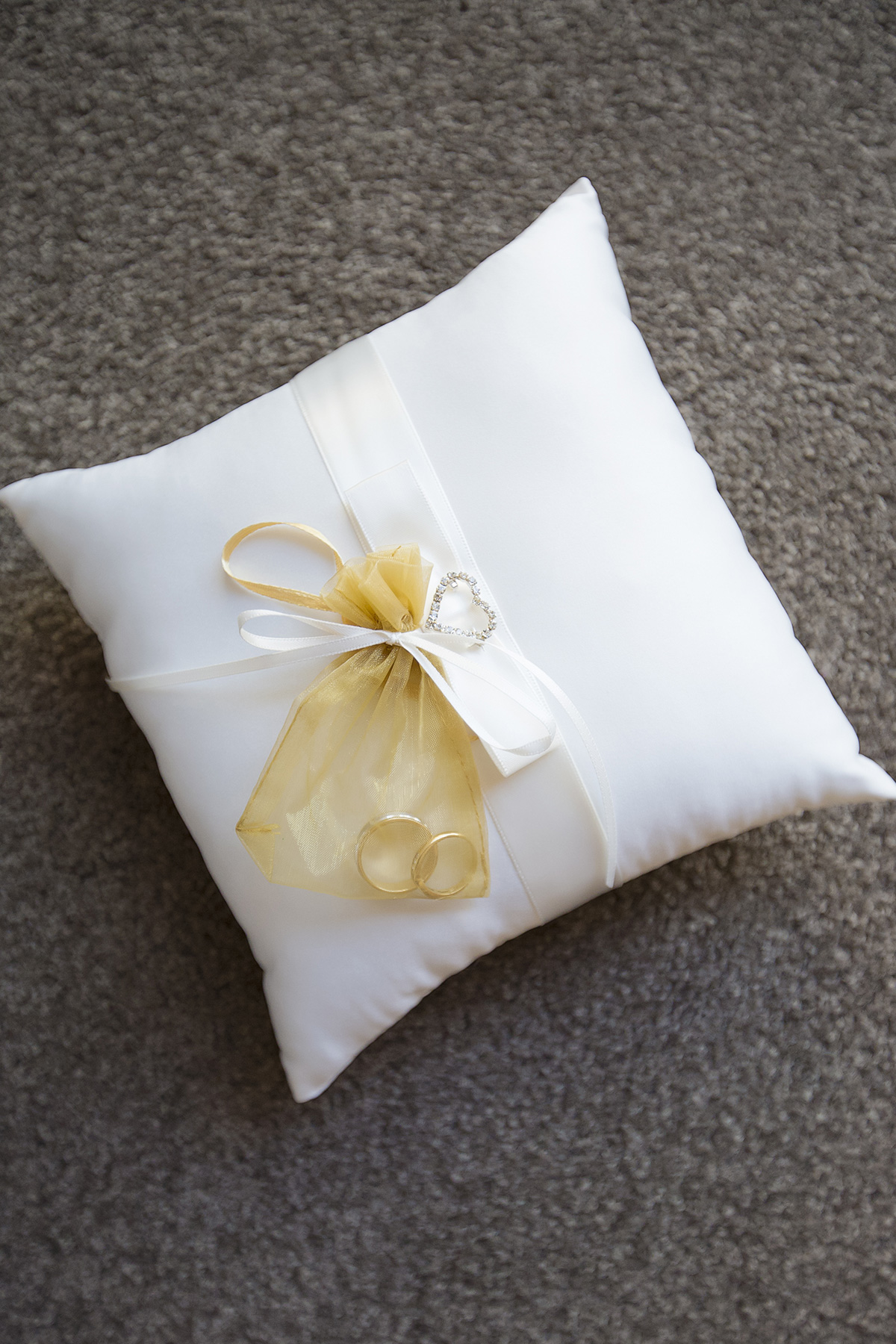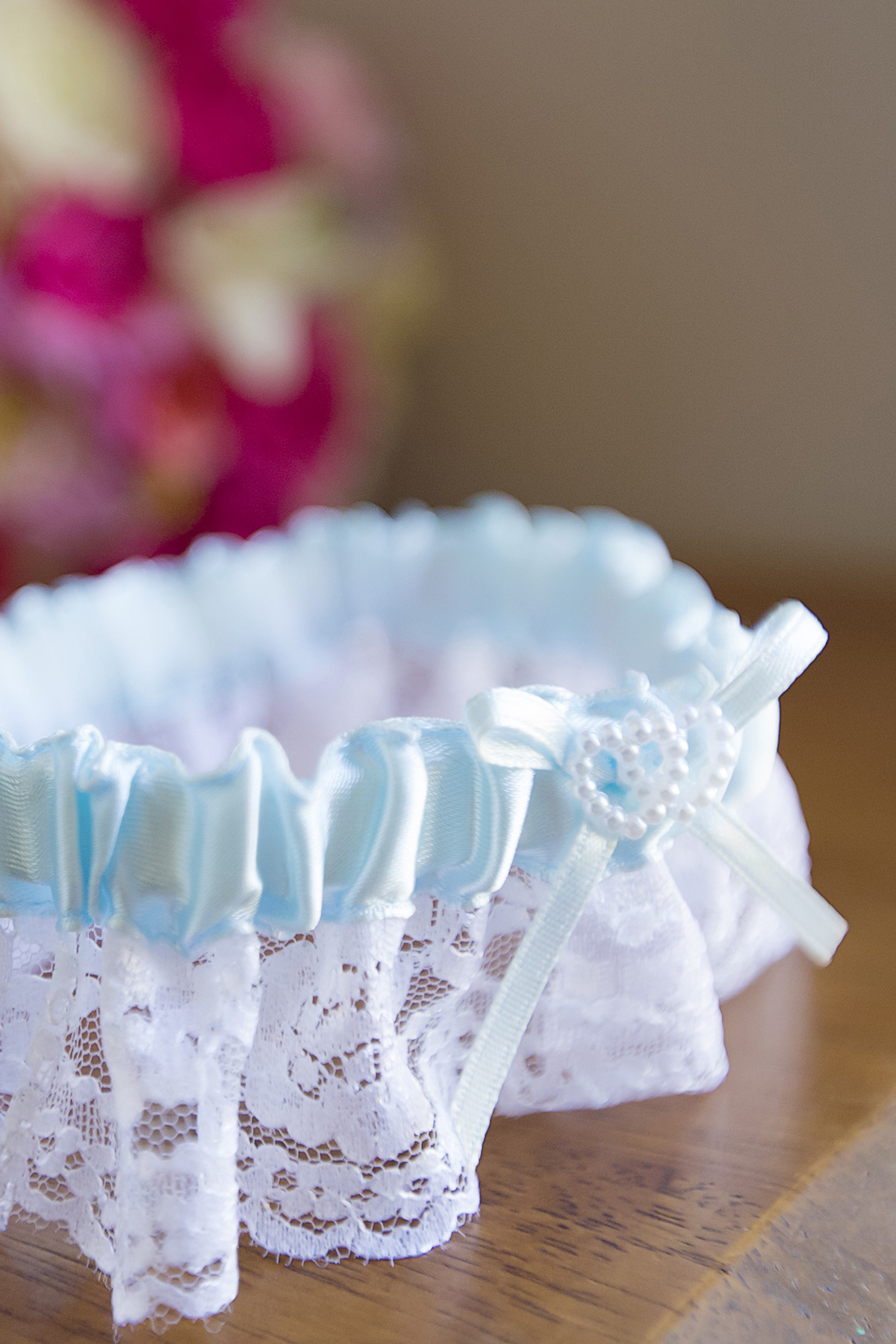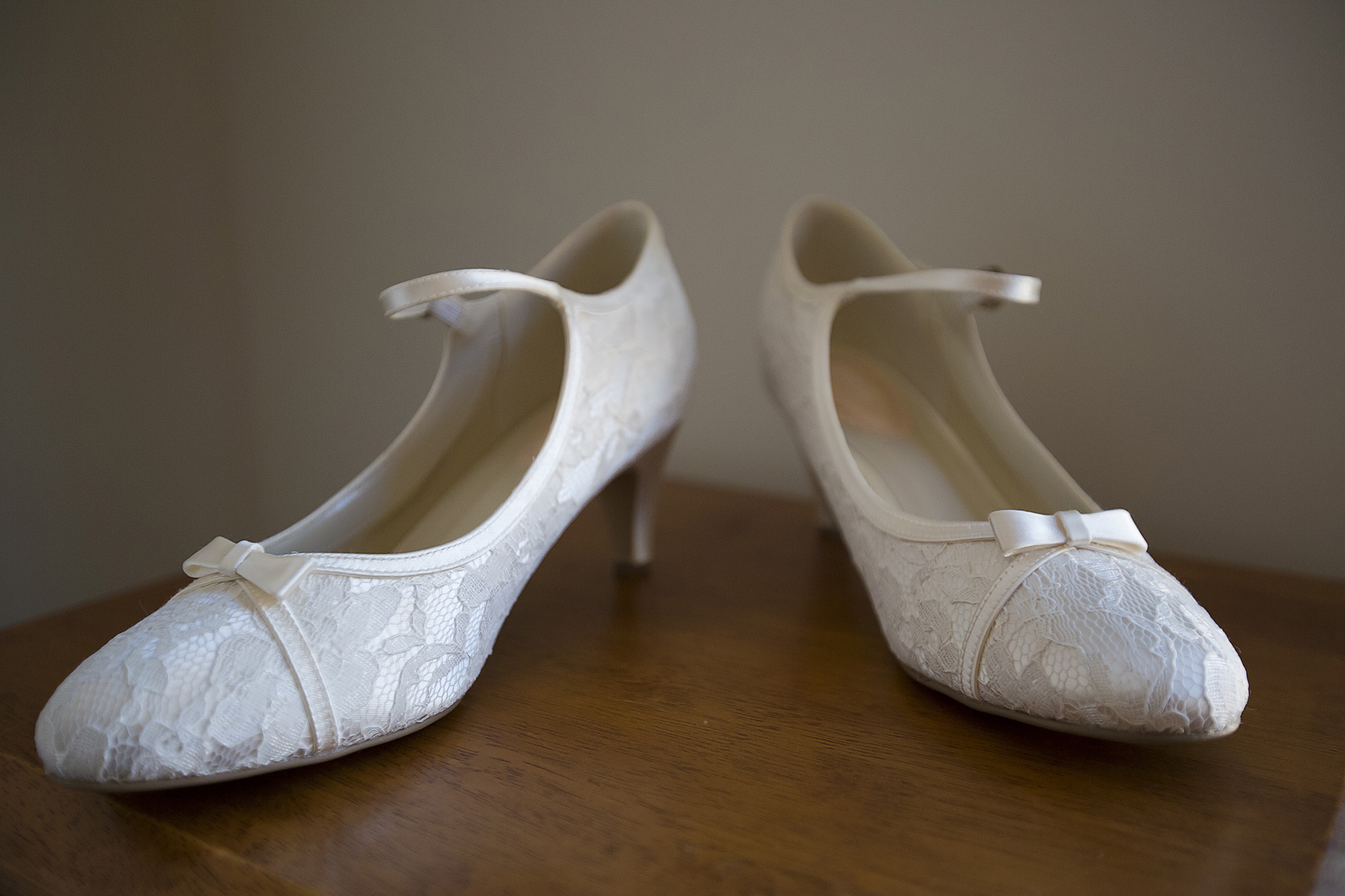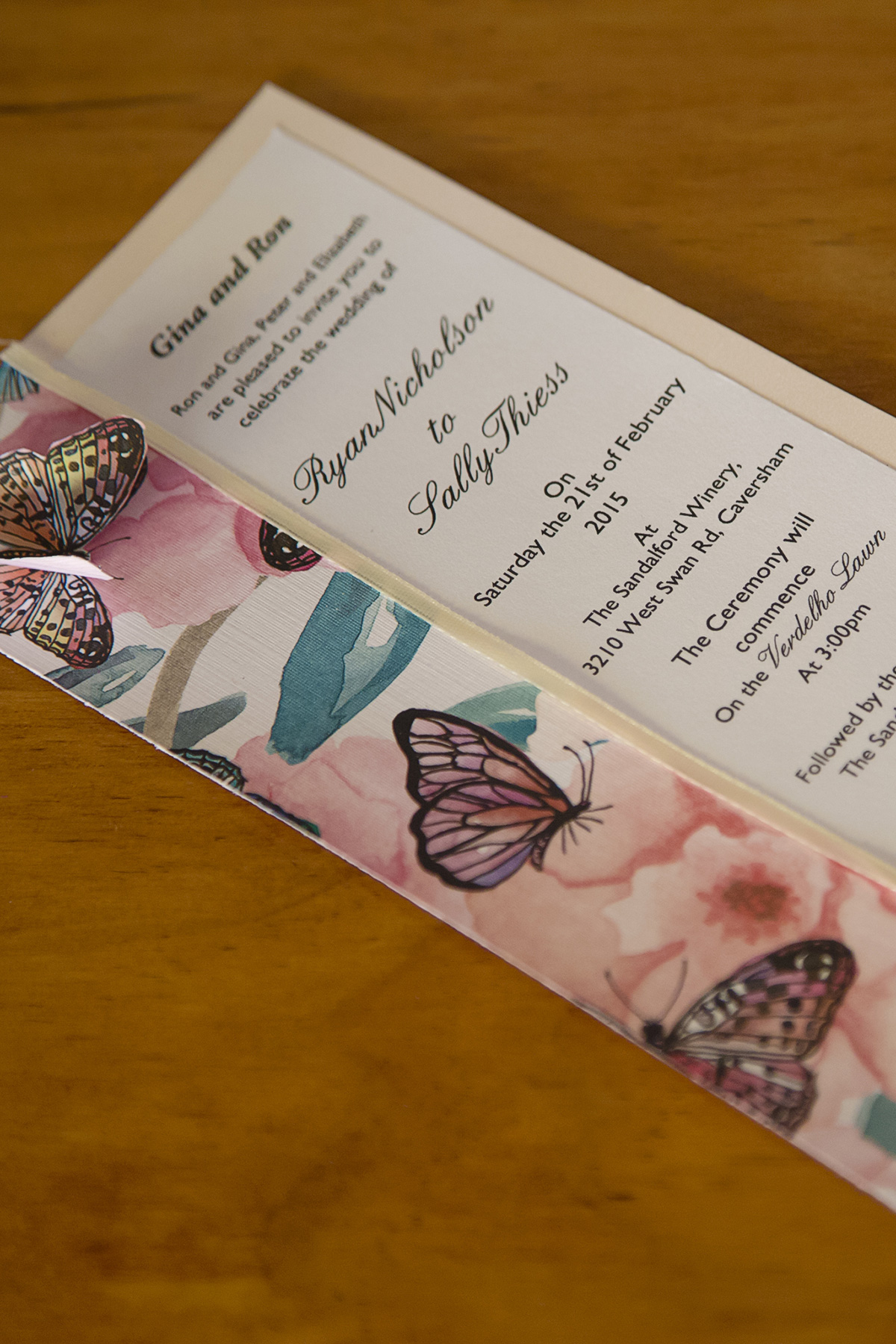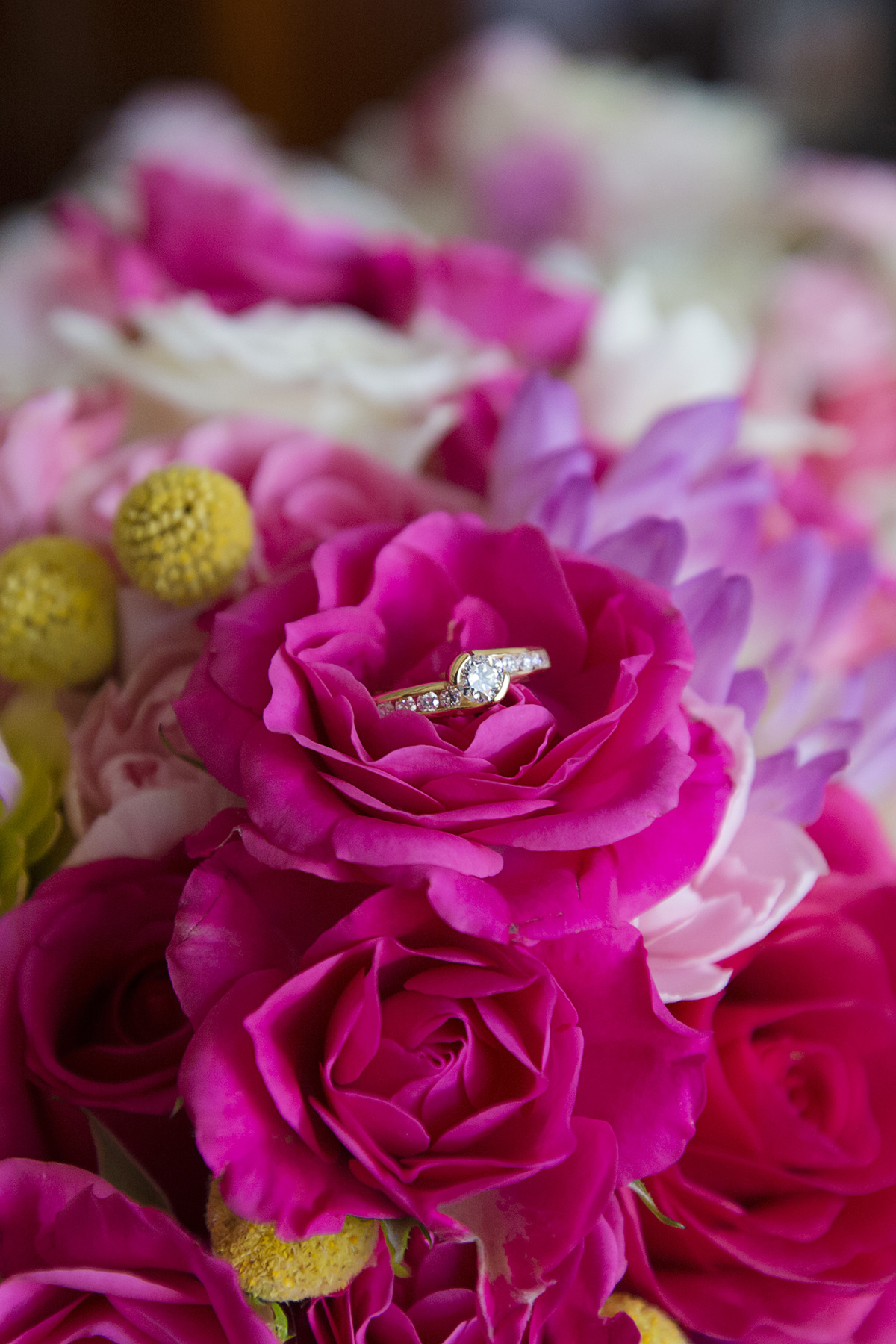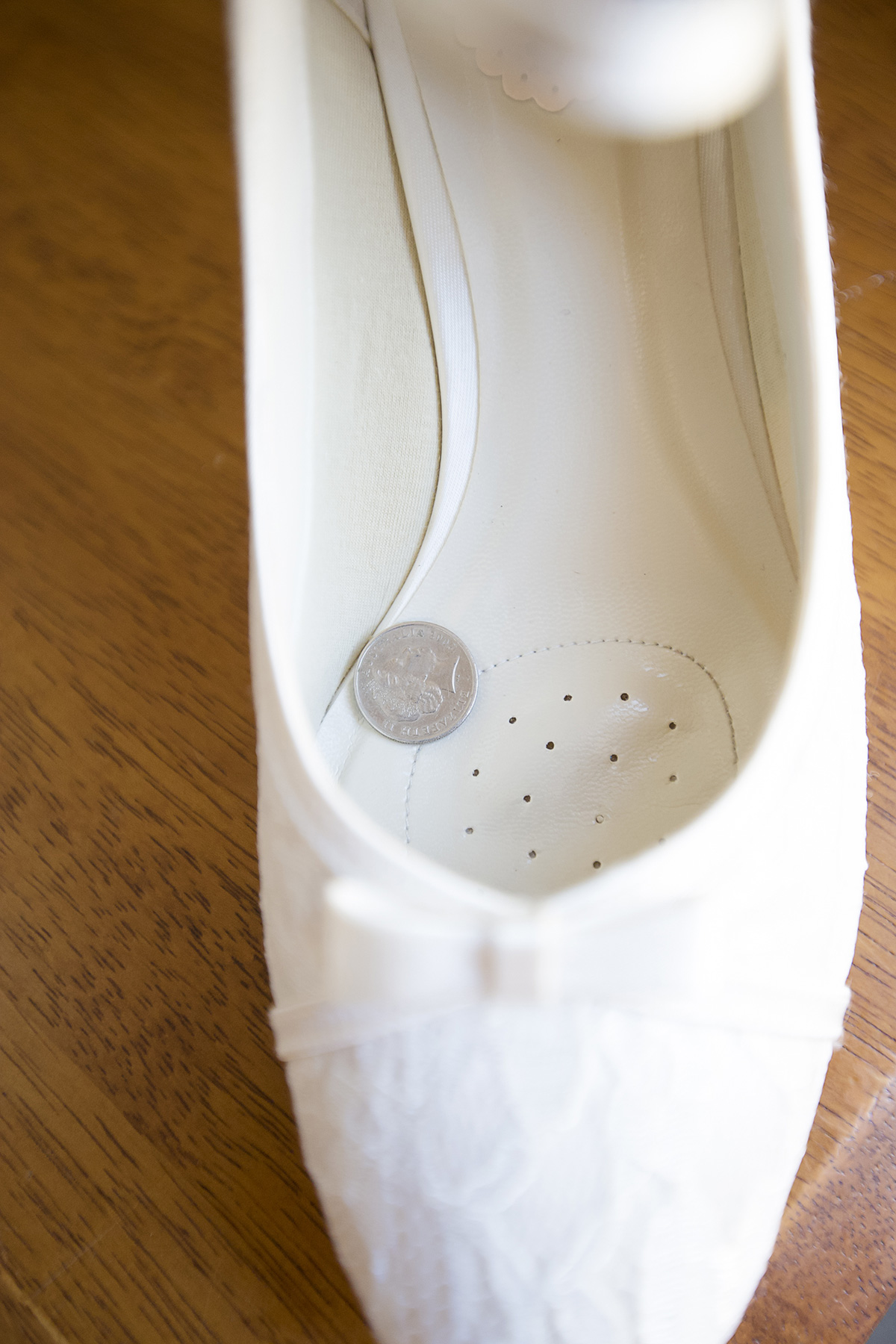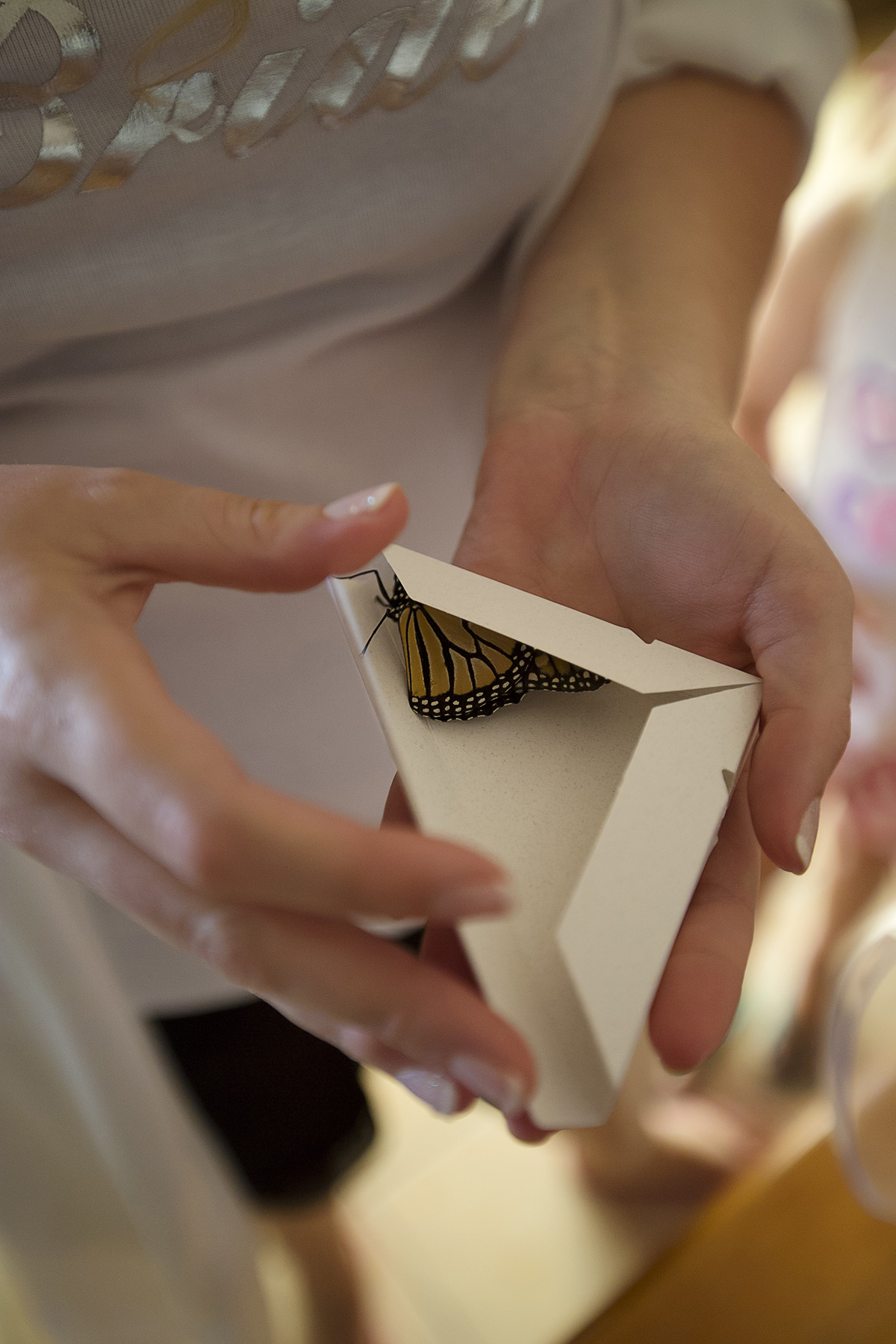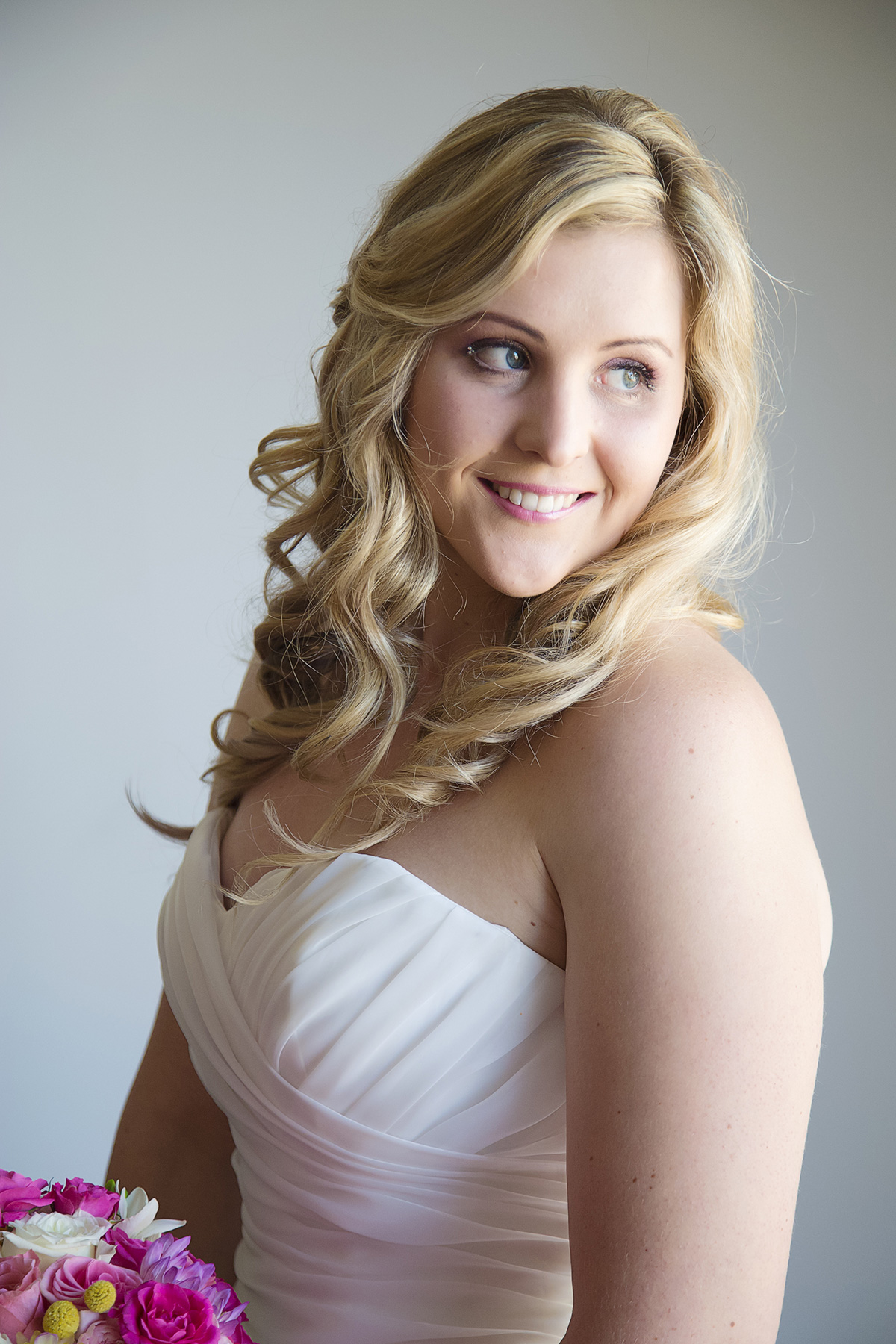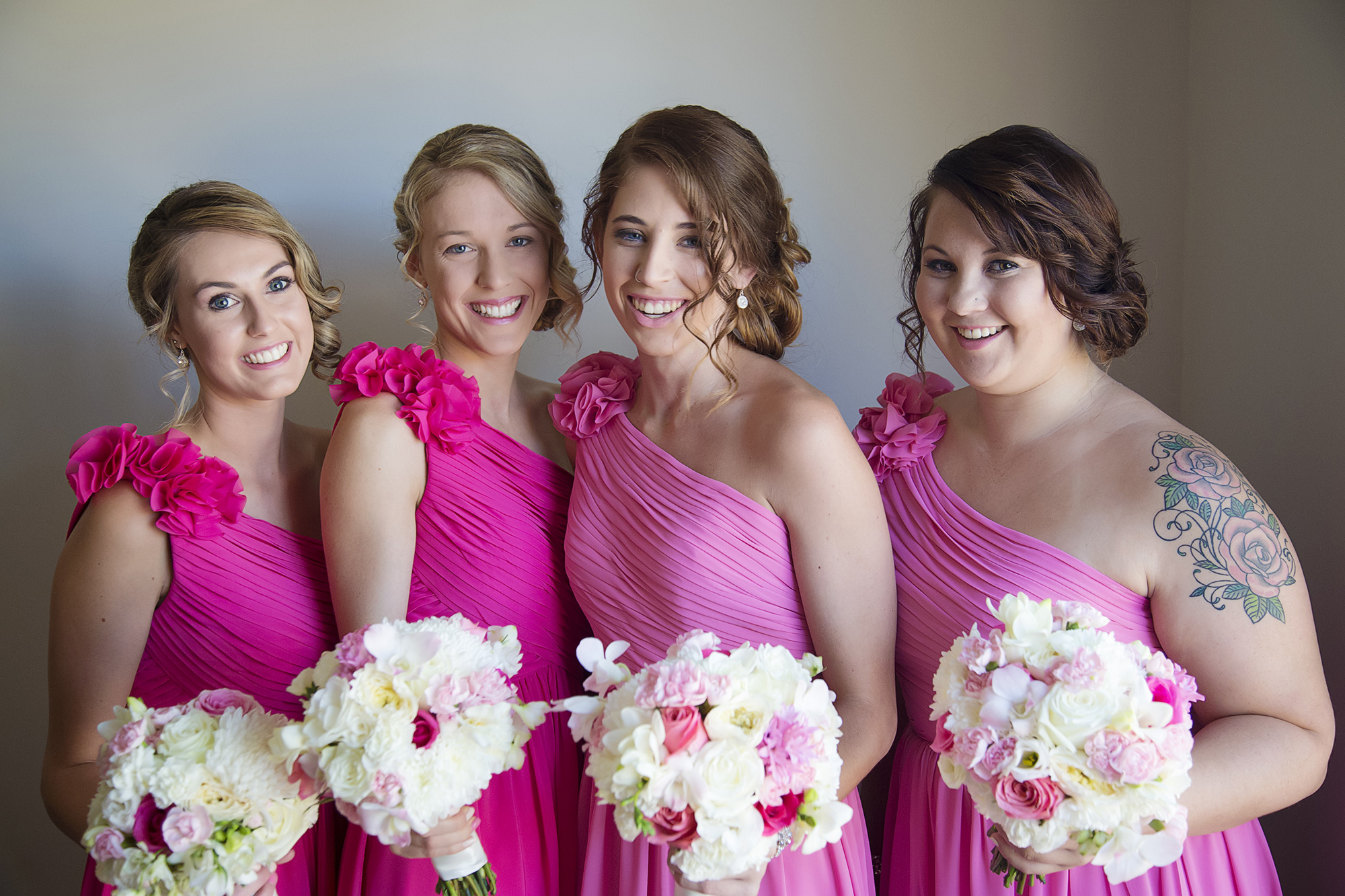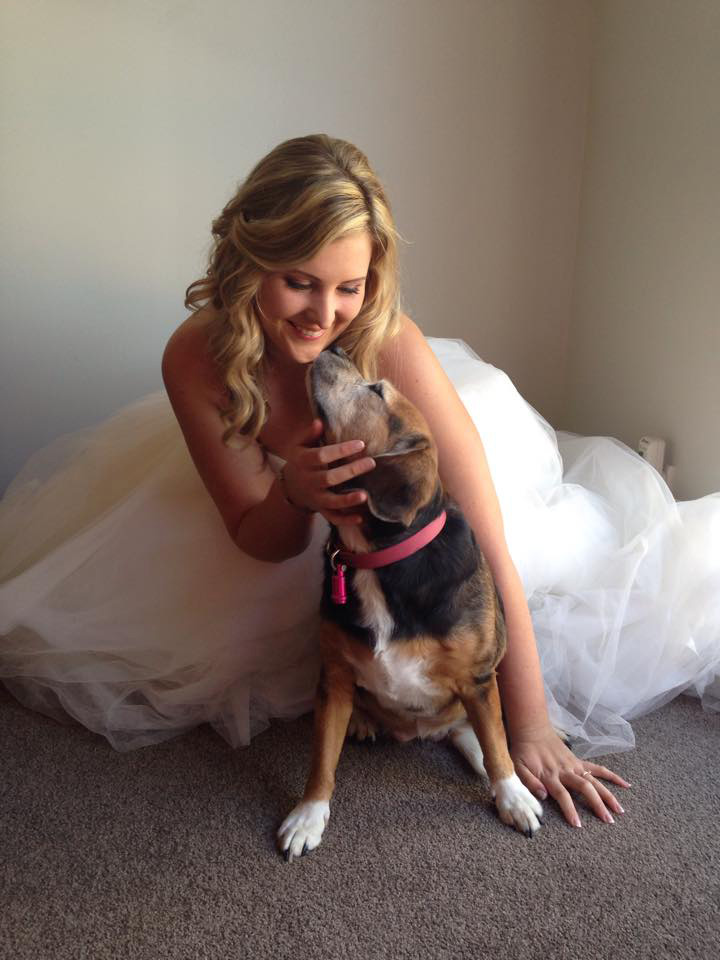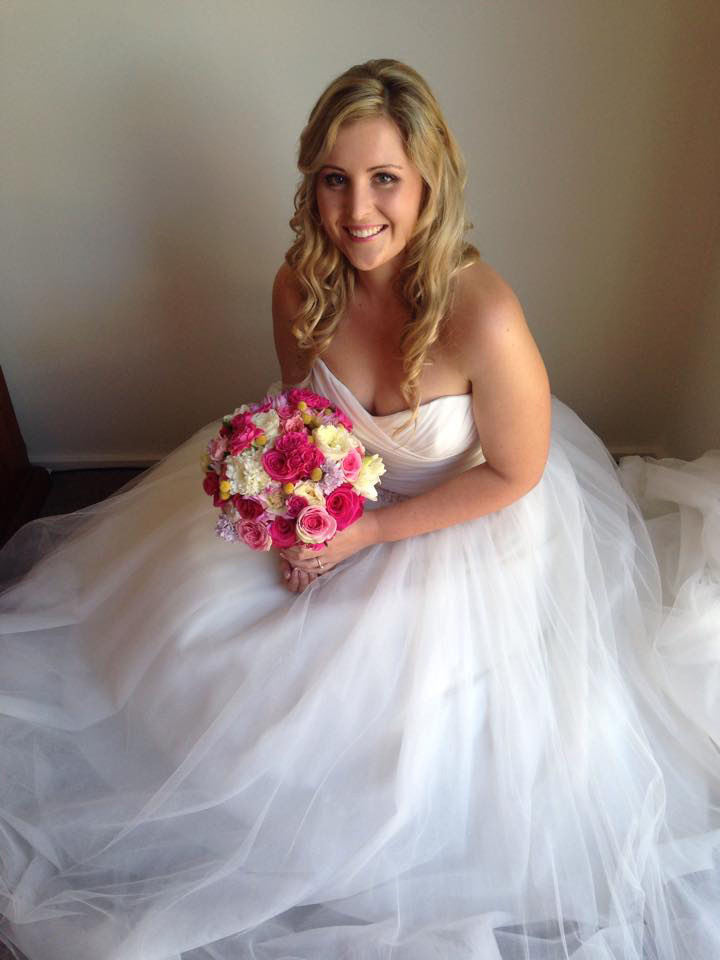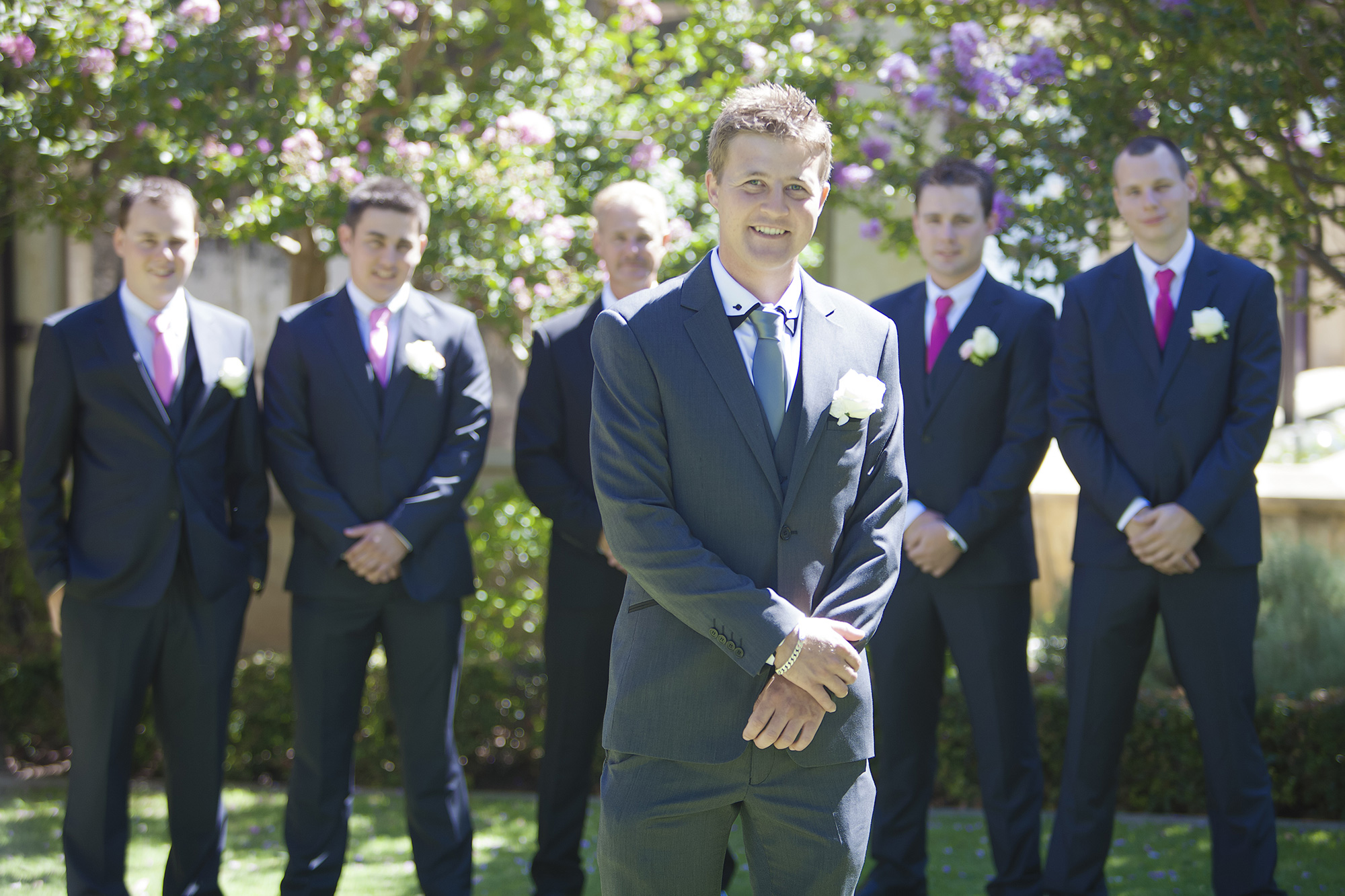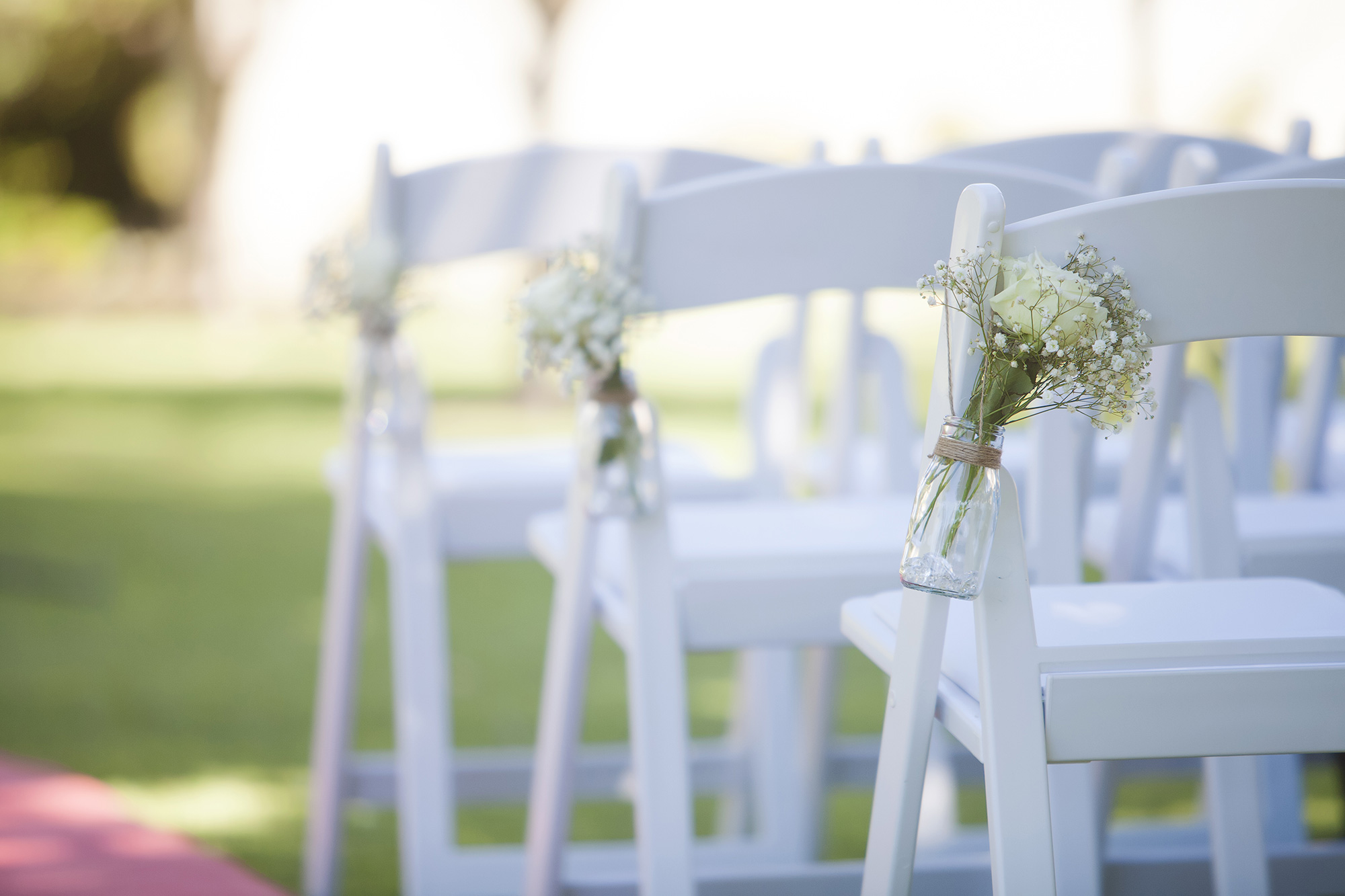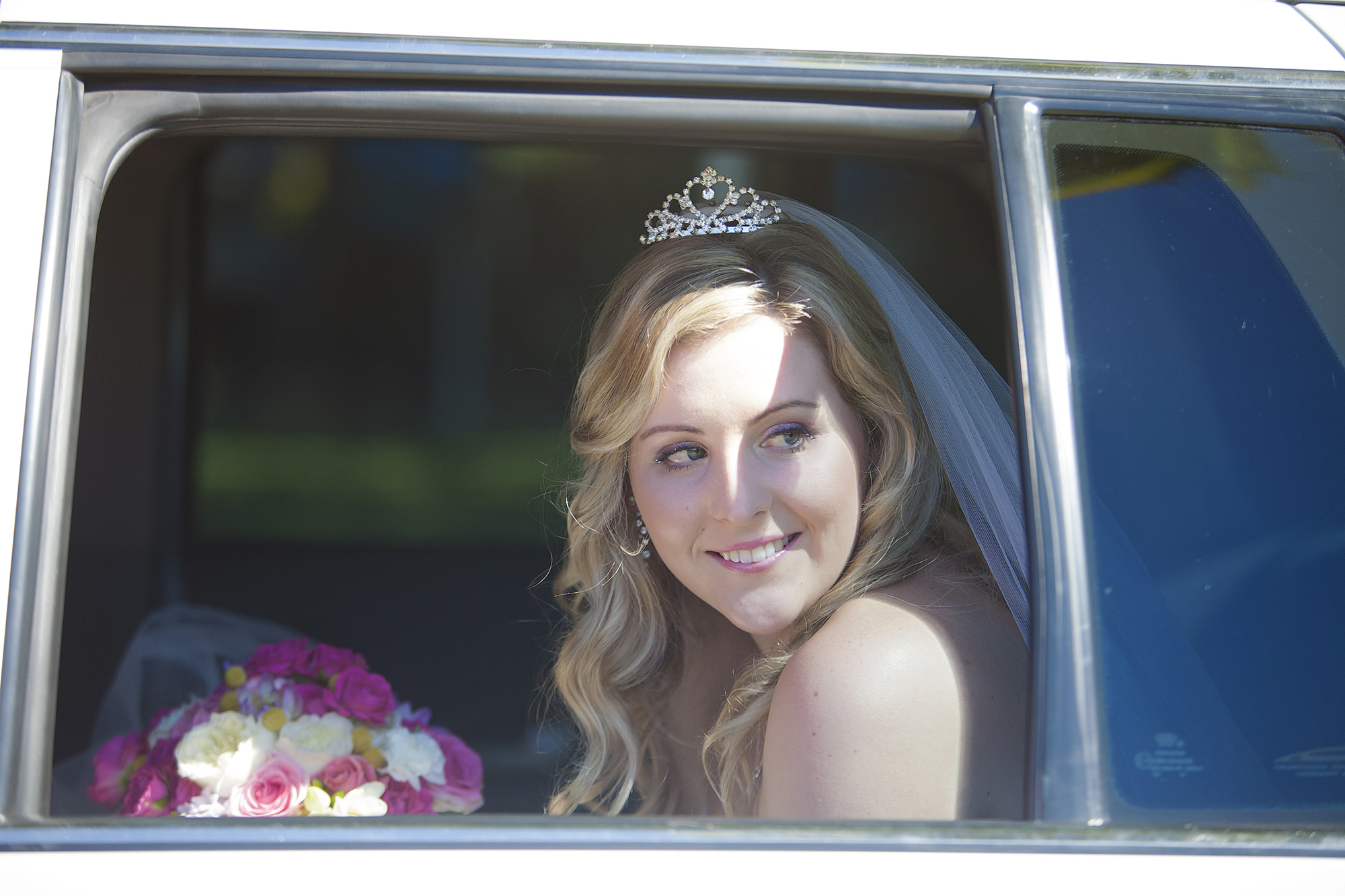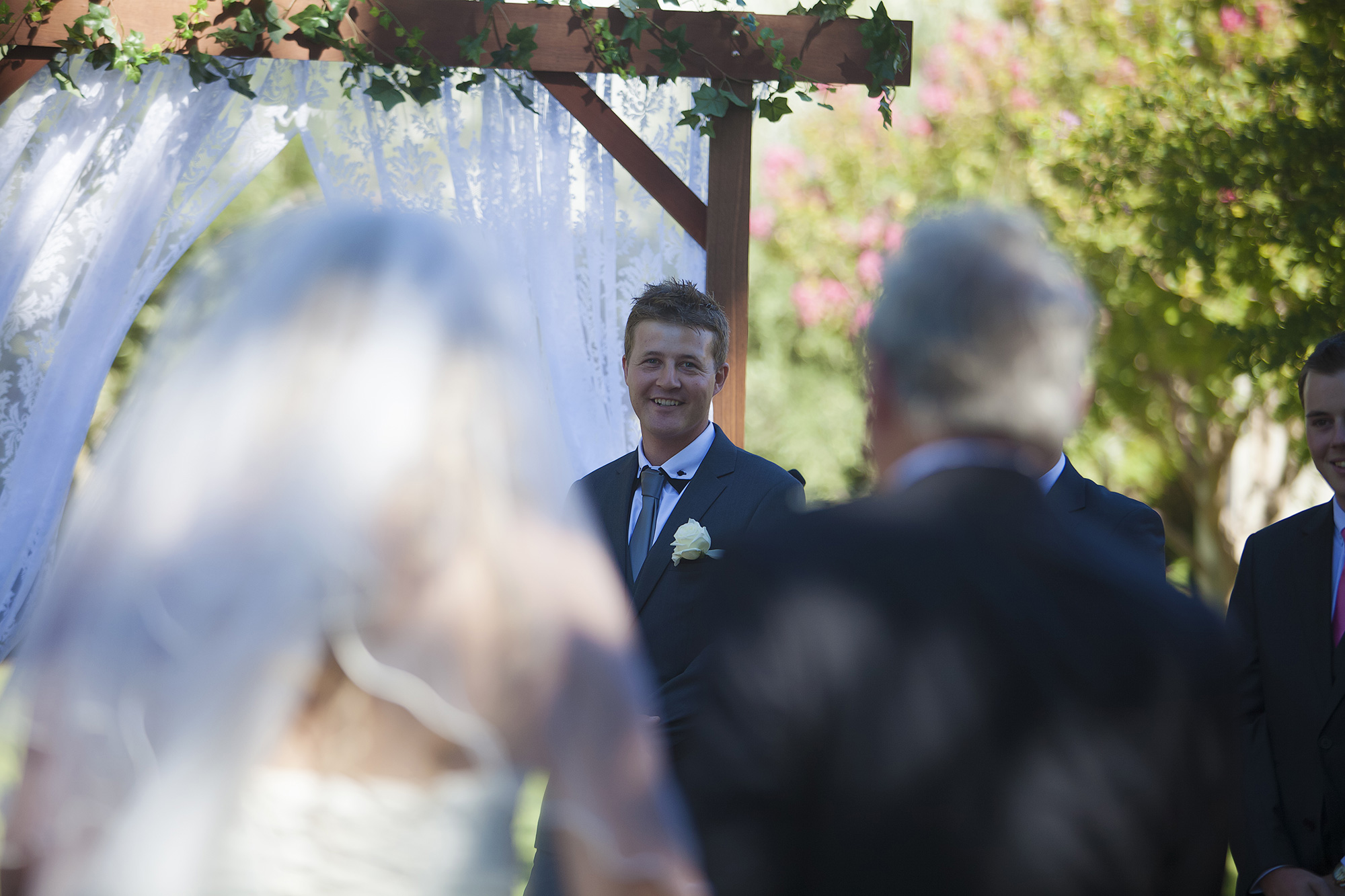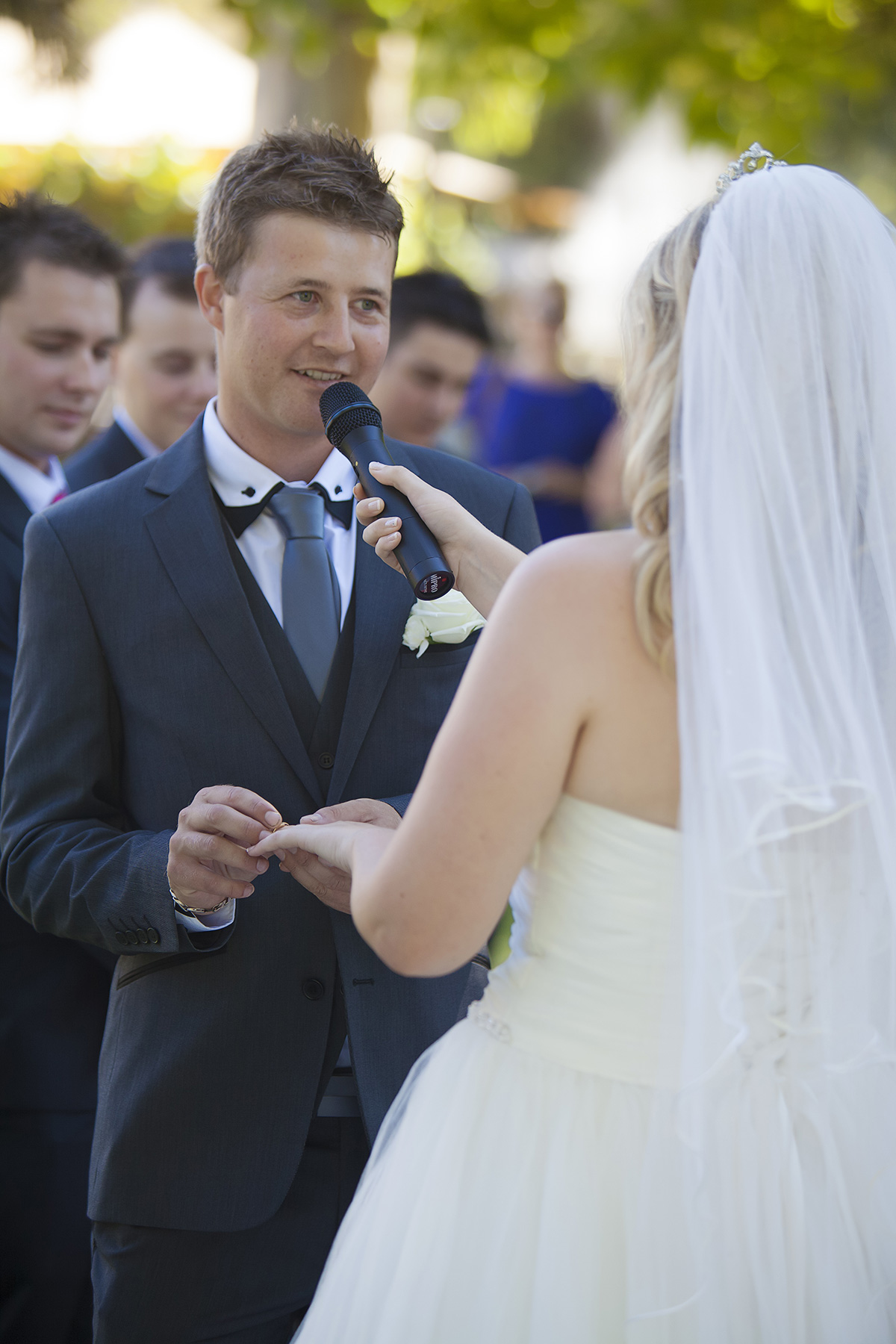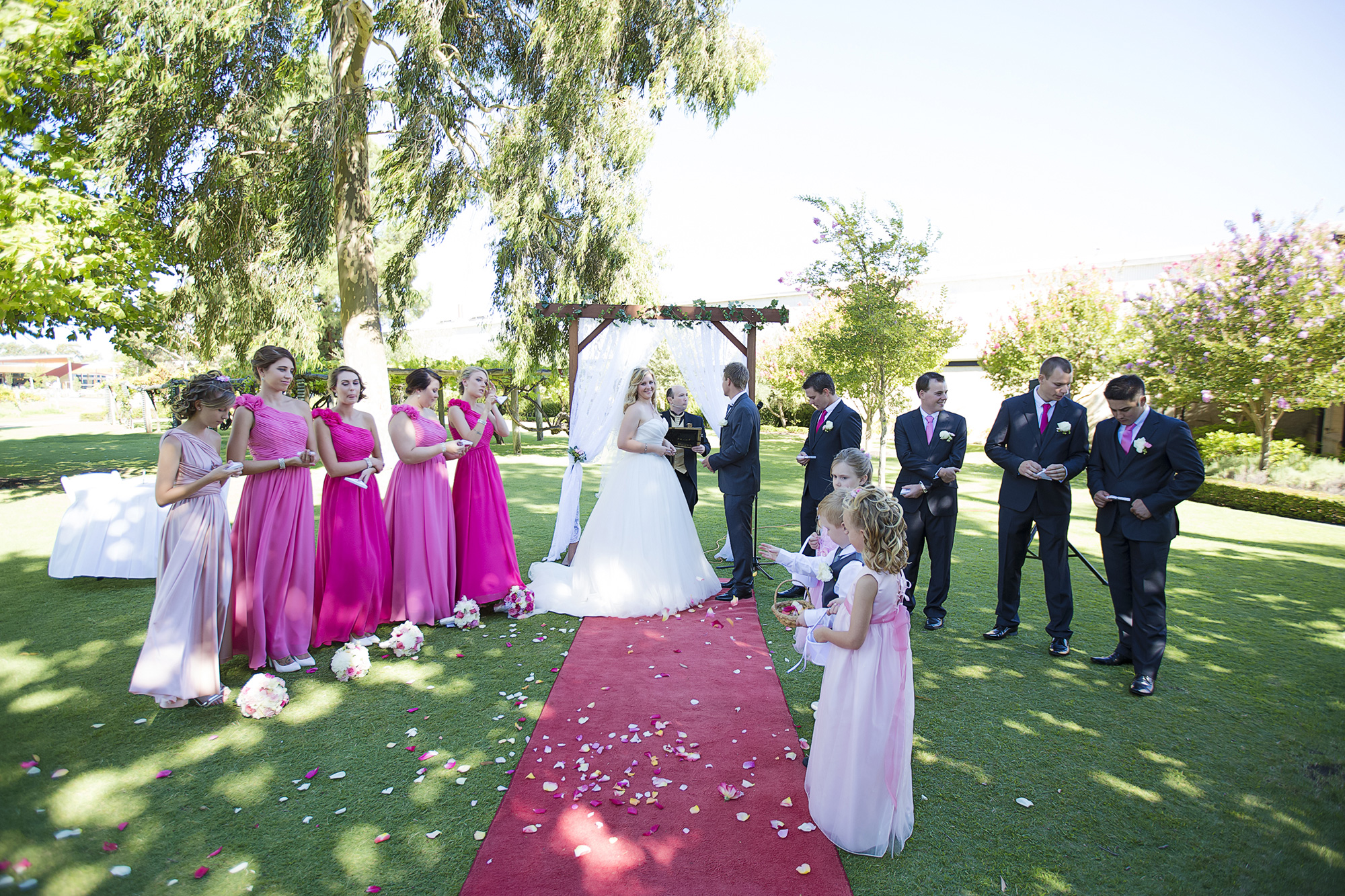 Sally and Ryan were married by Steve from The Celebrant Perth at their idyllic outdoor ceremony.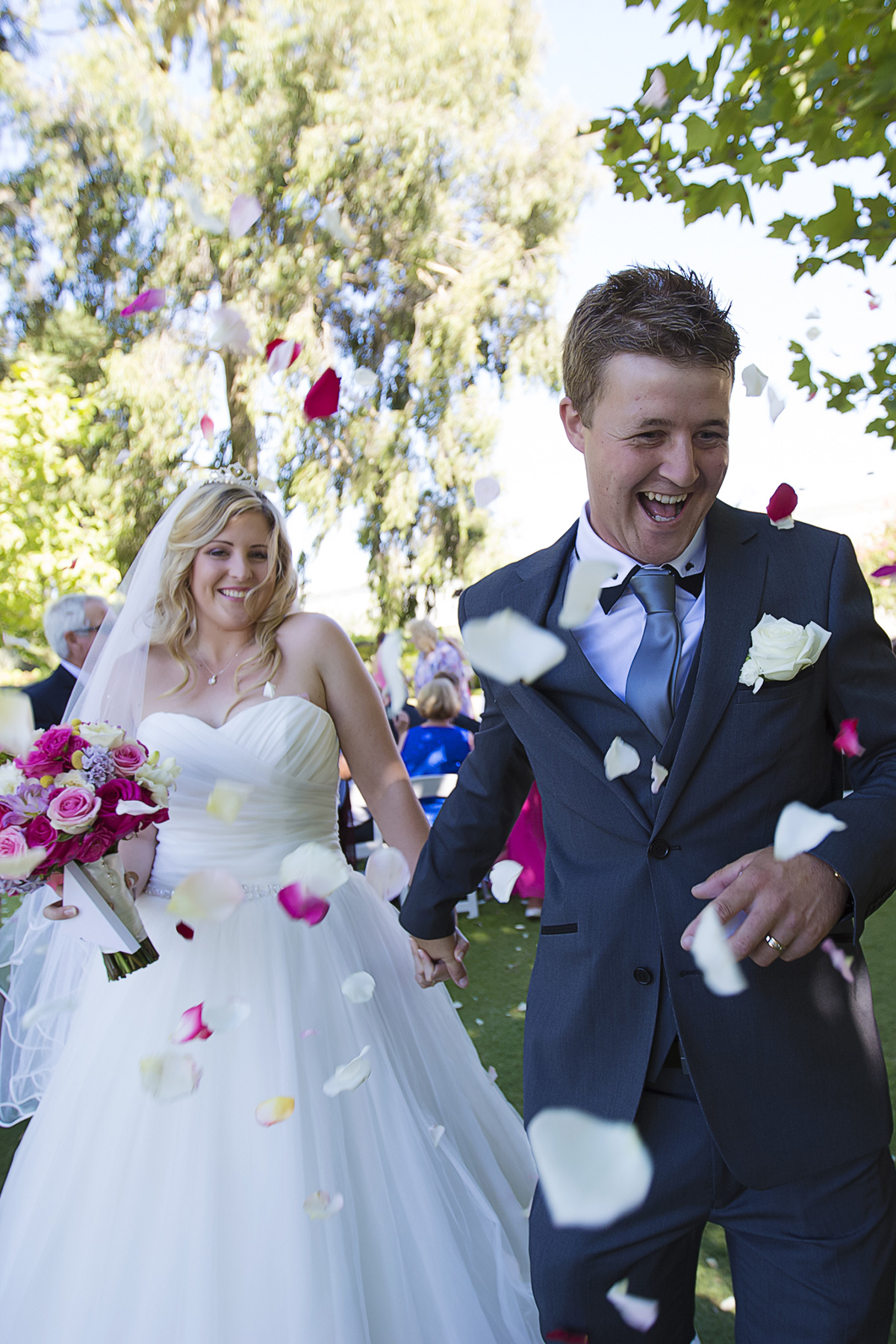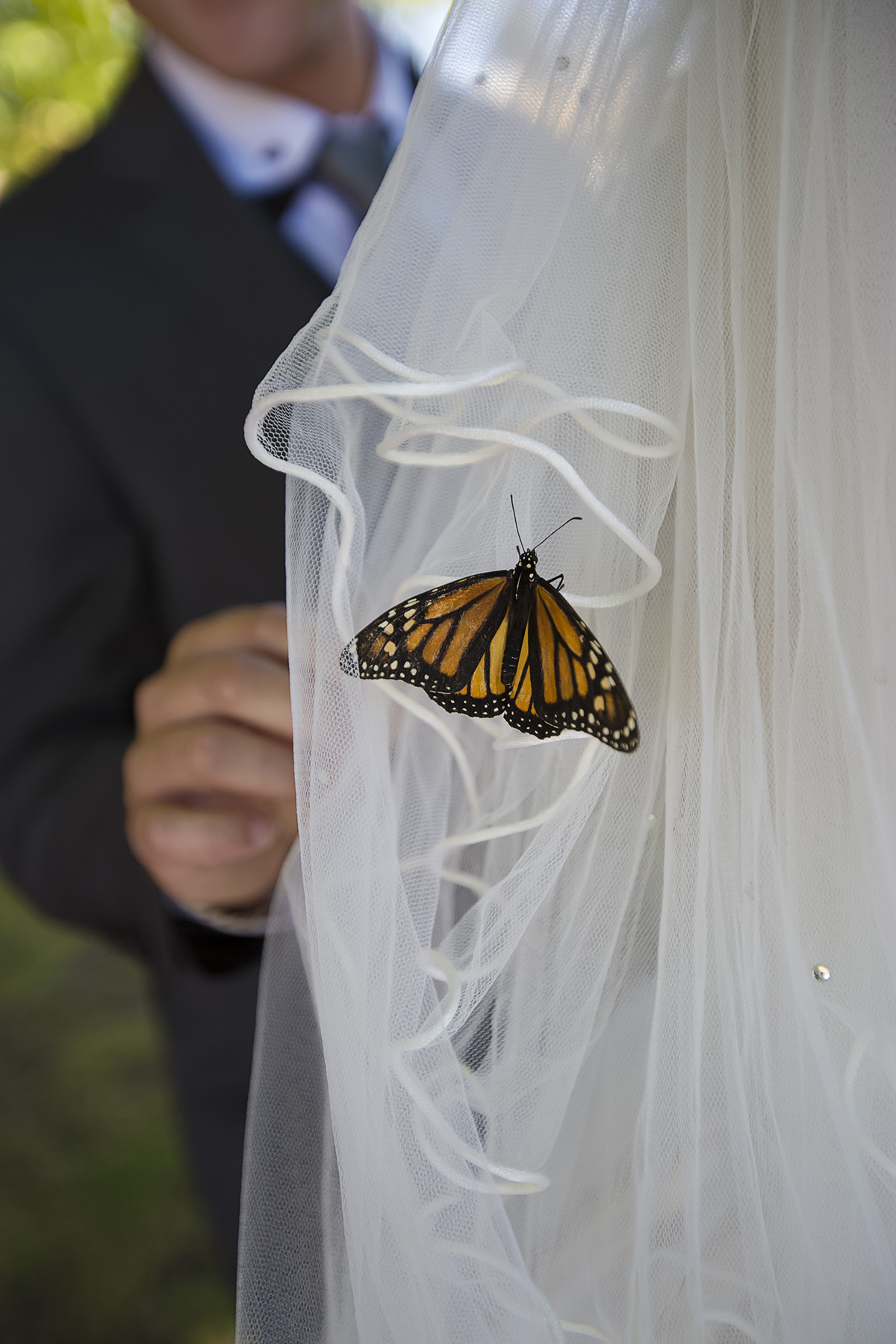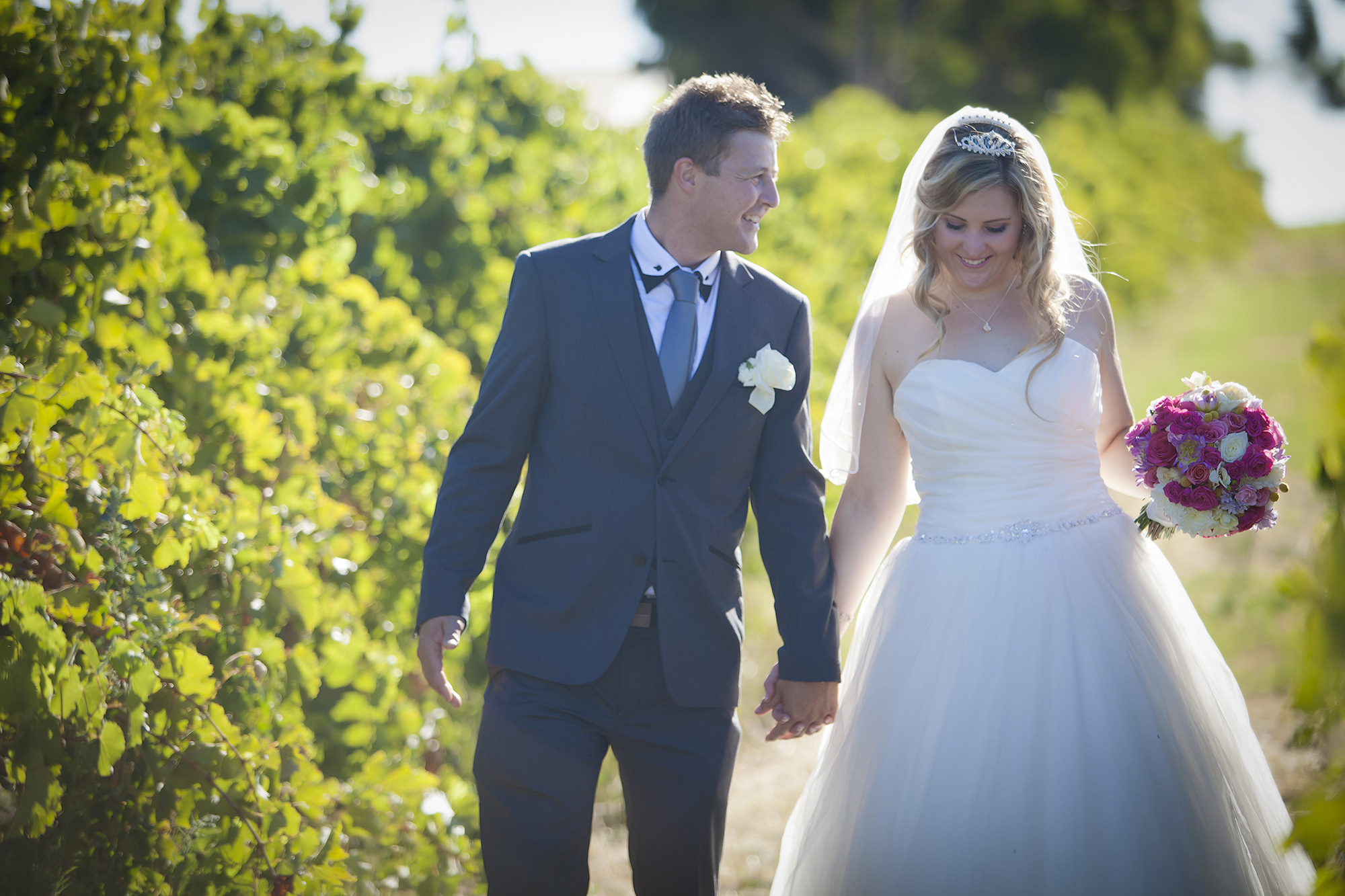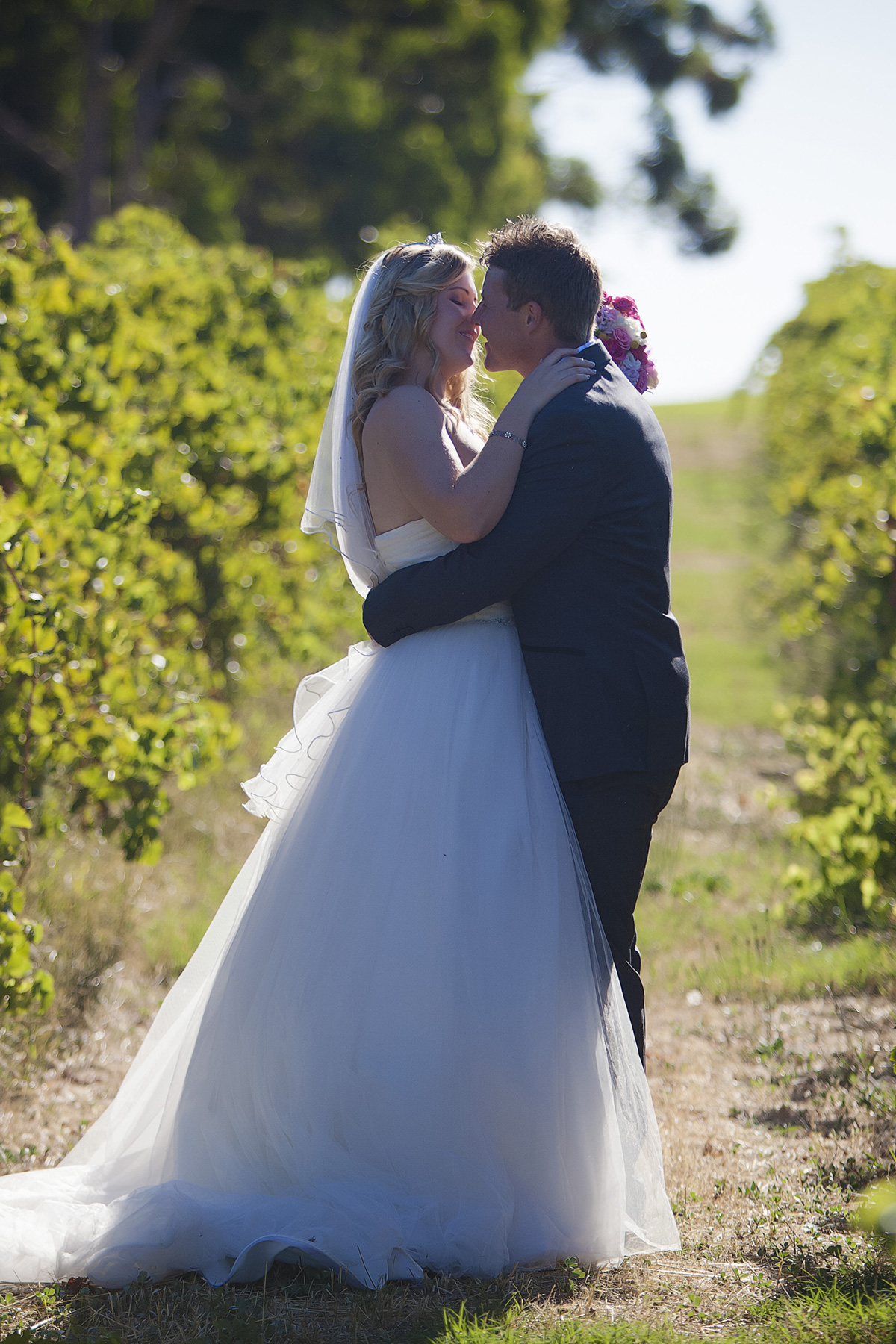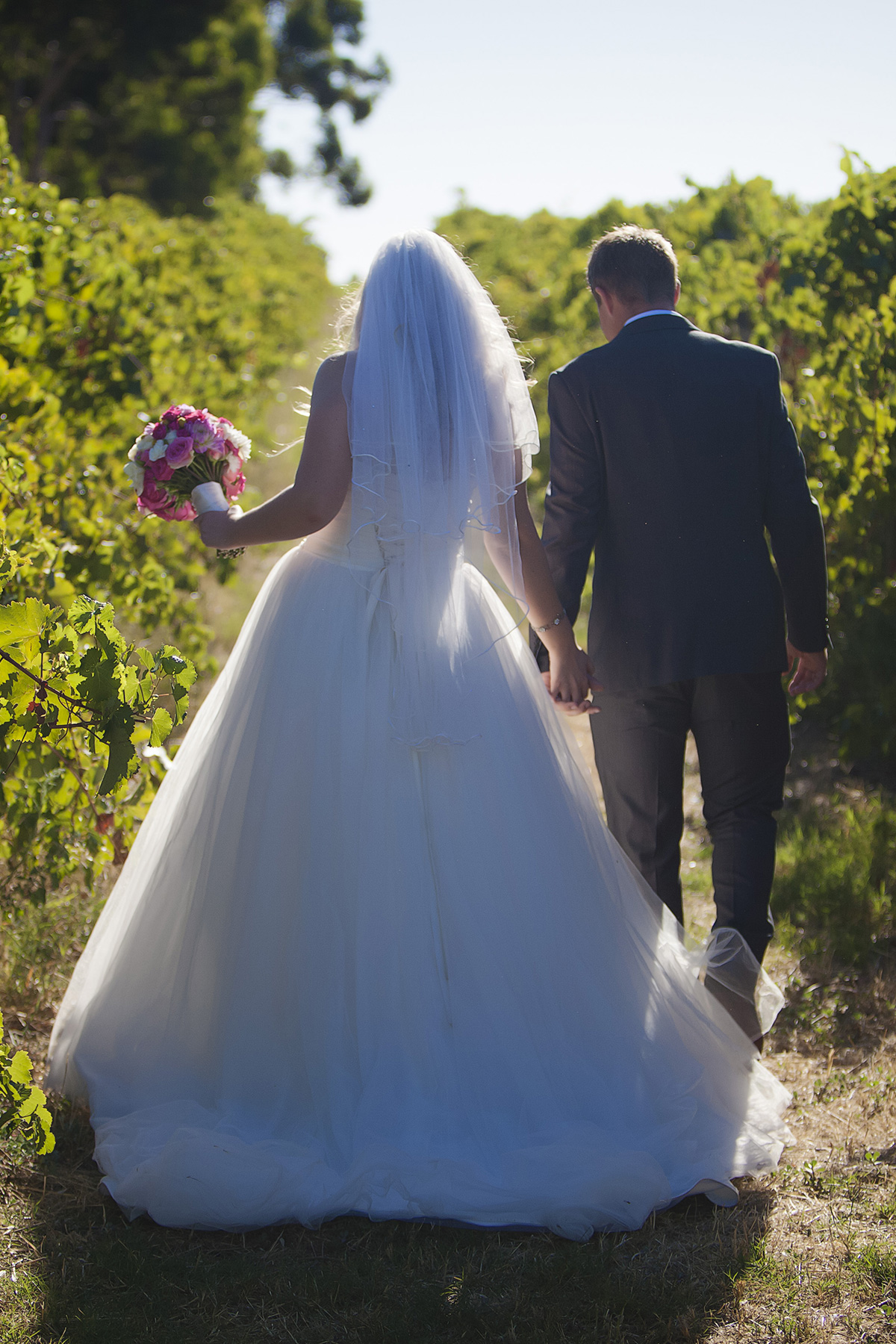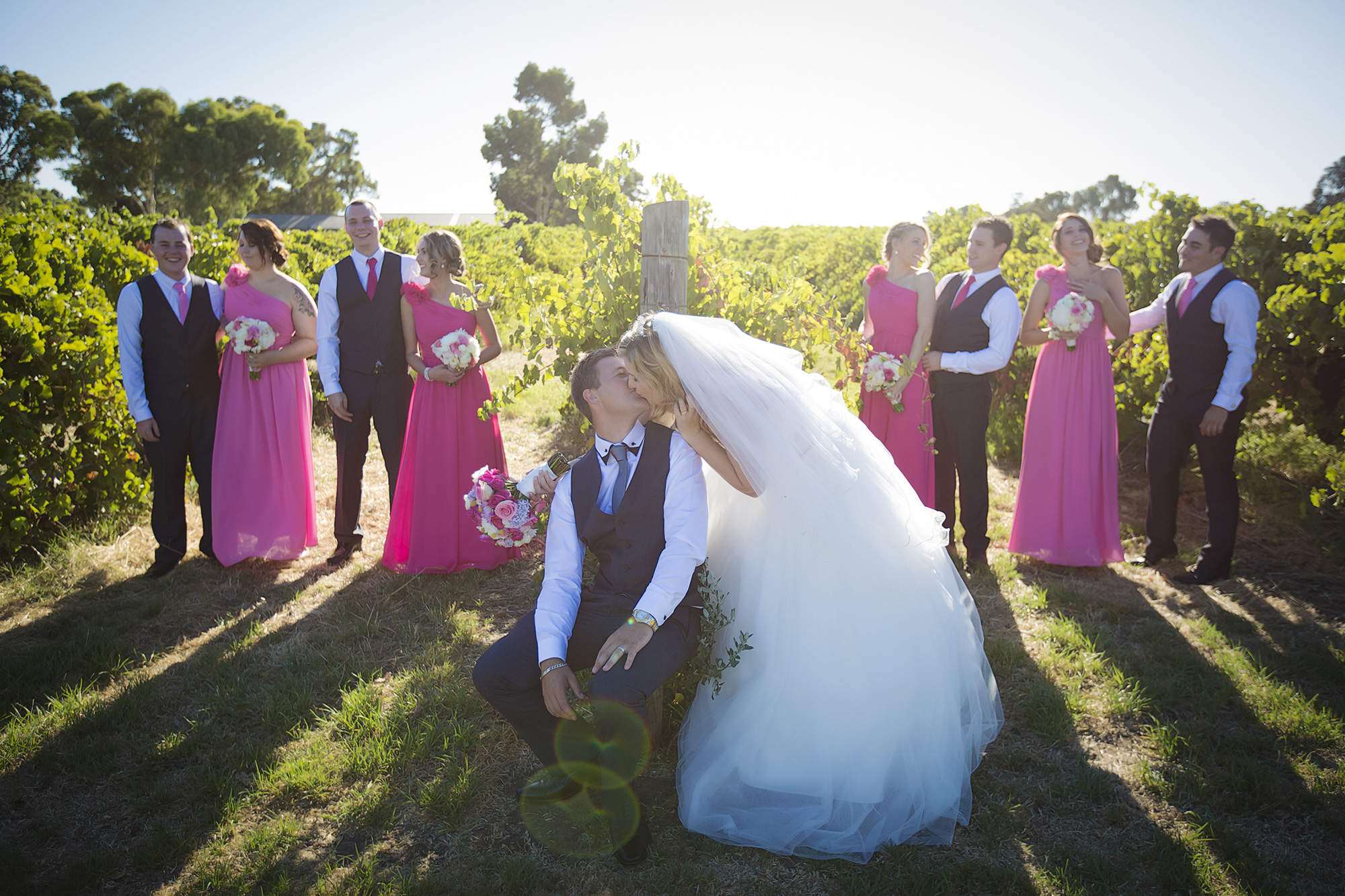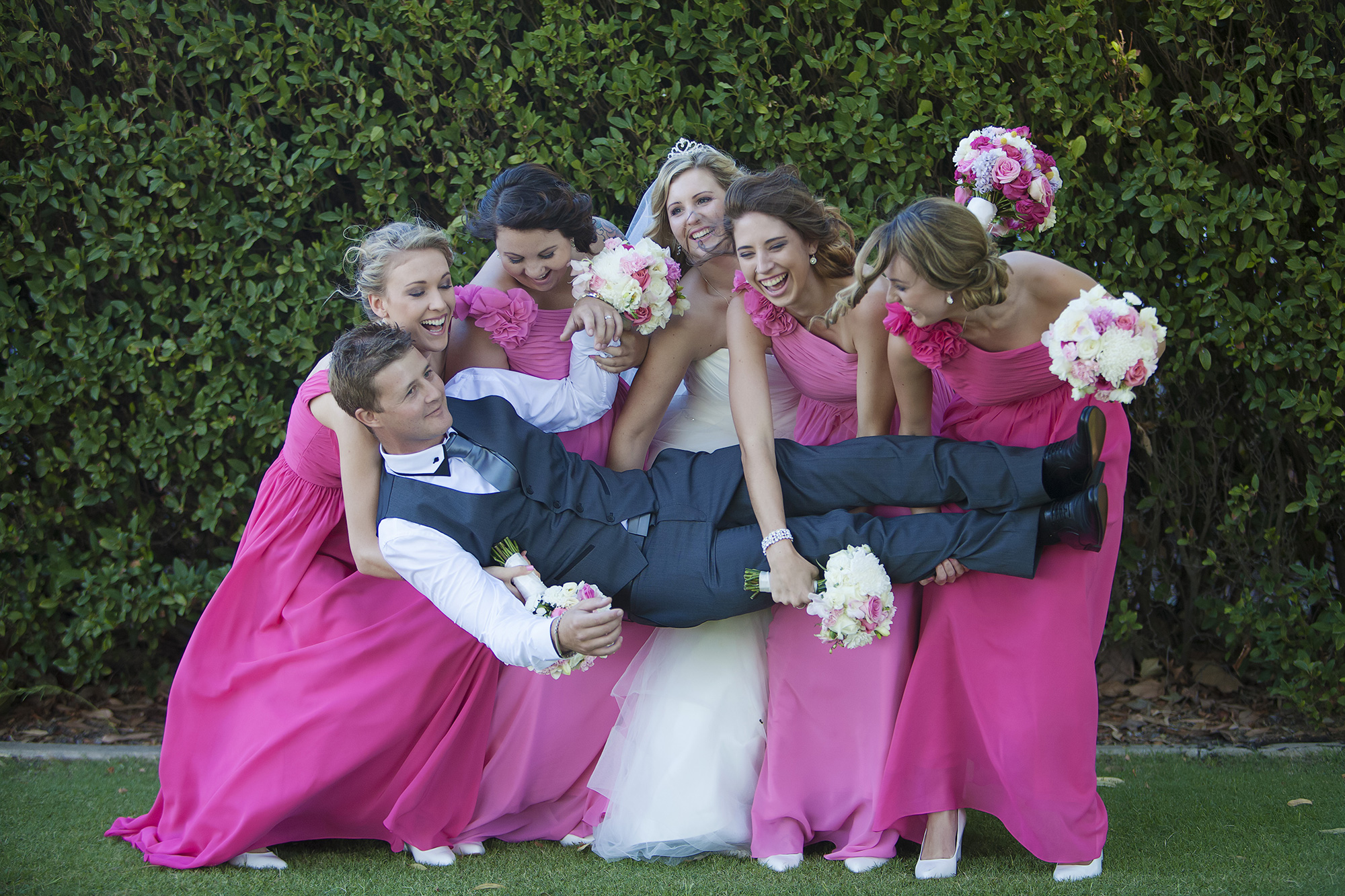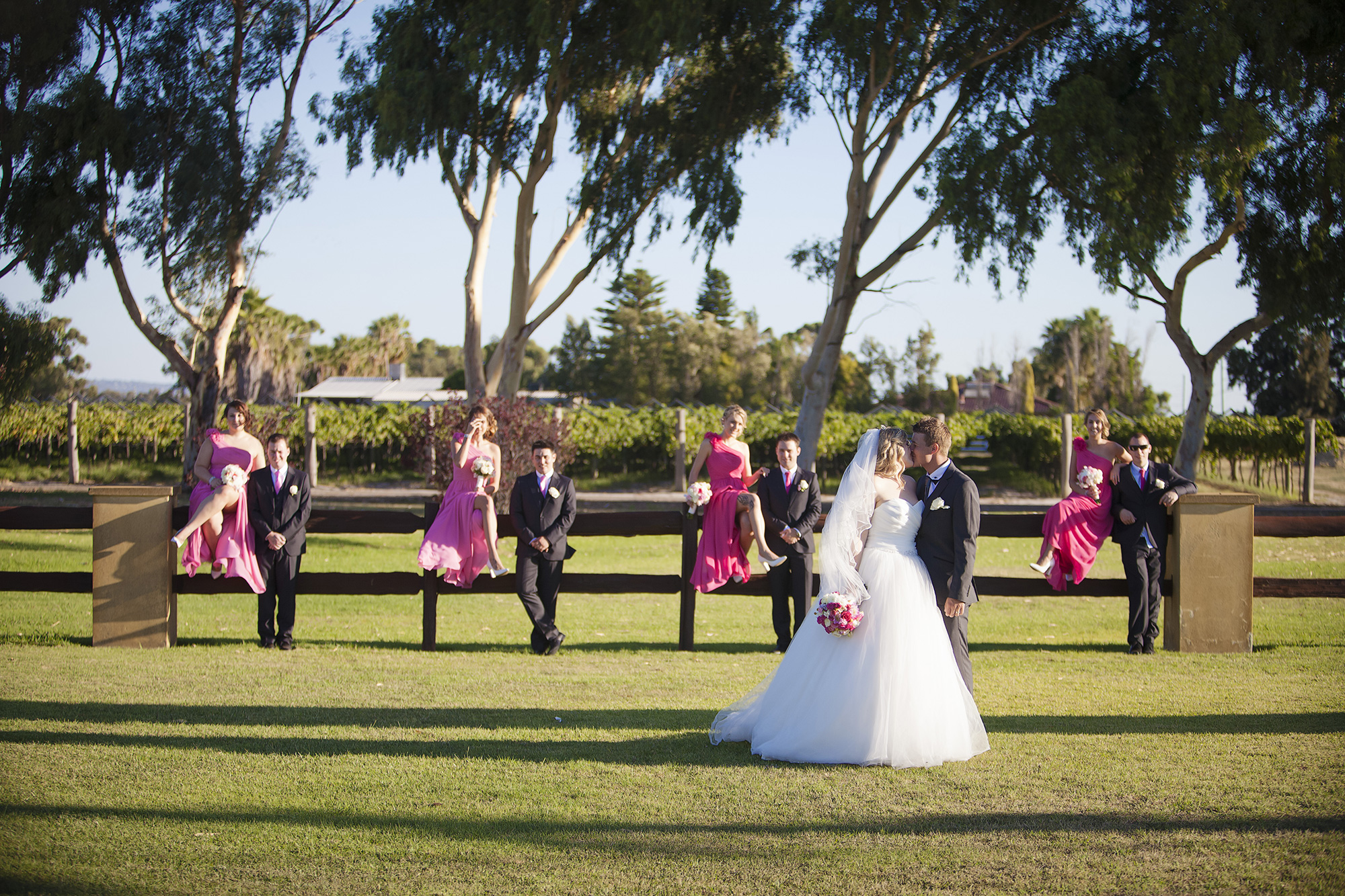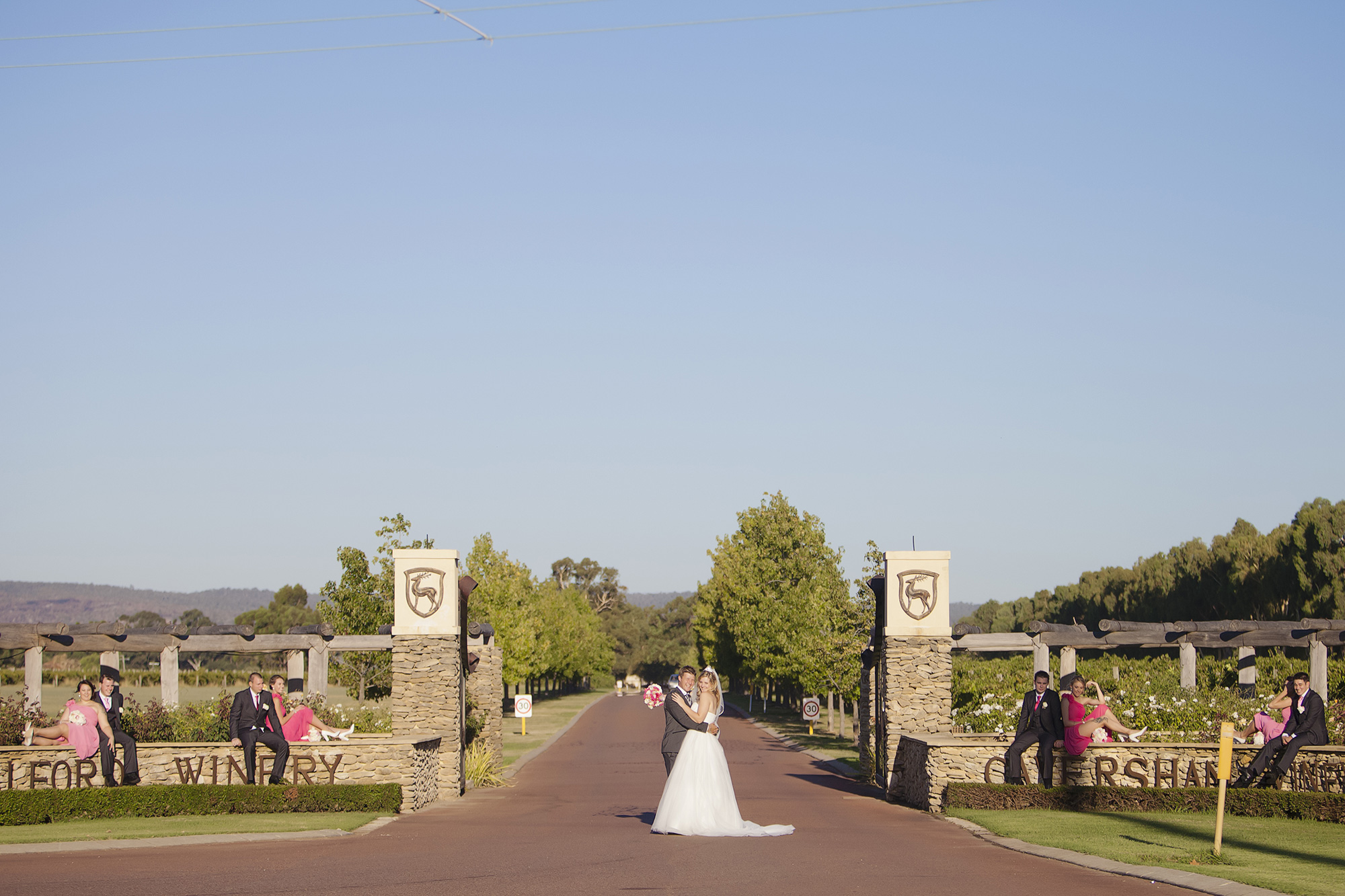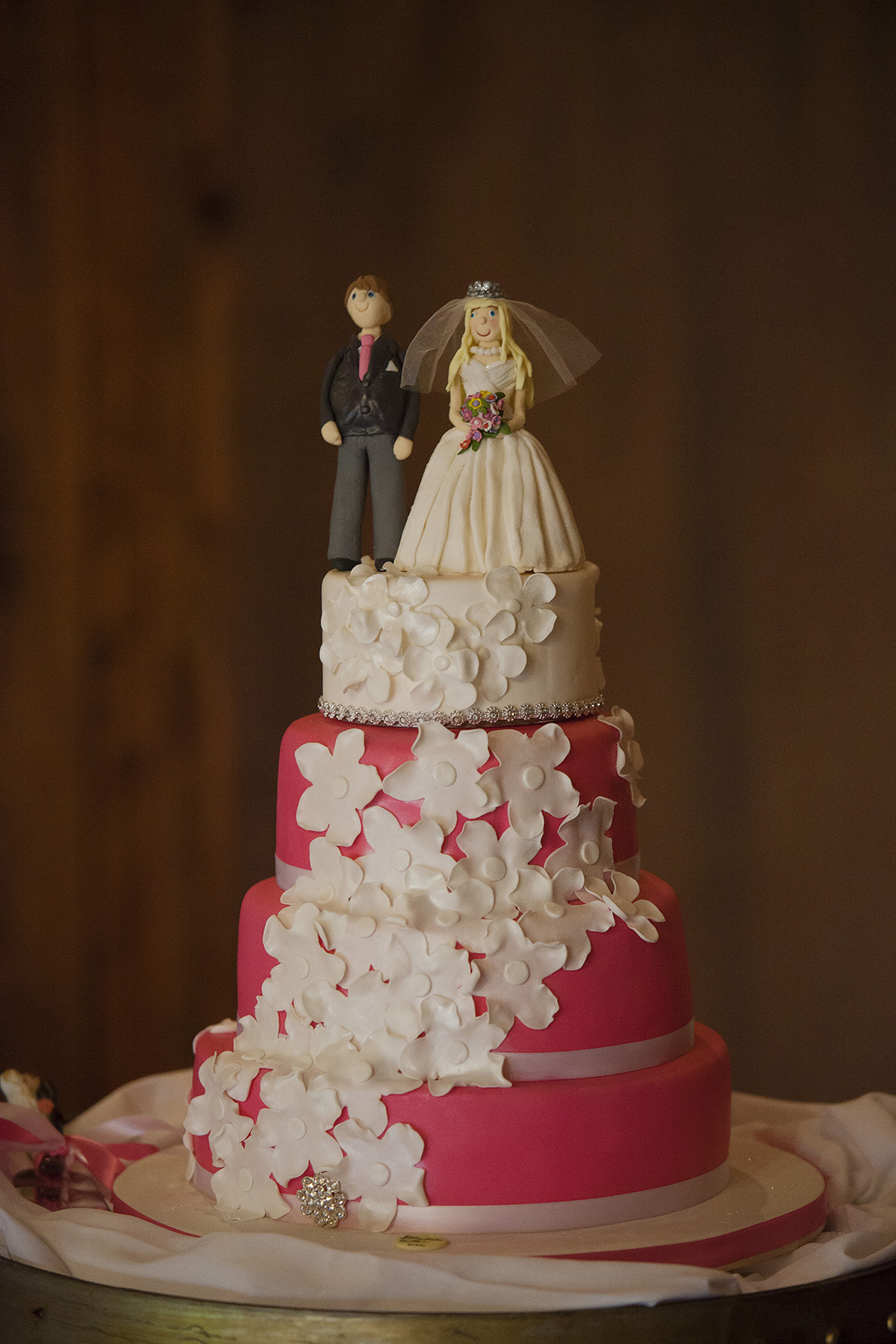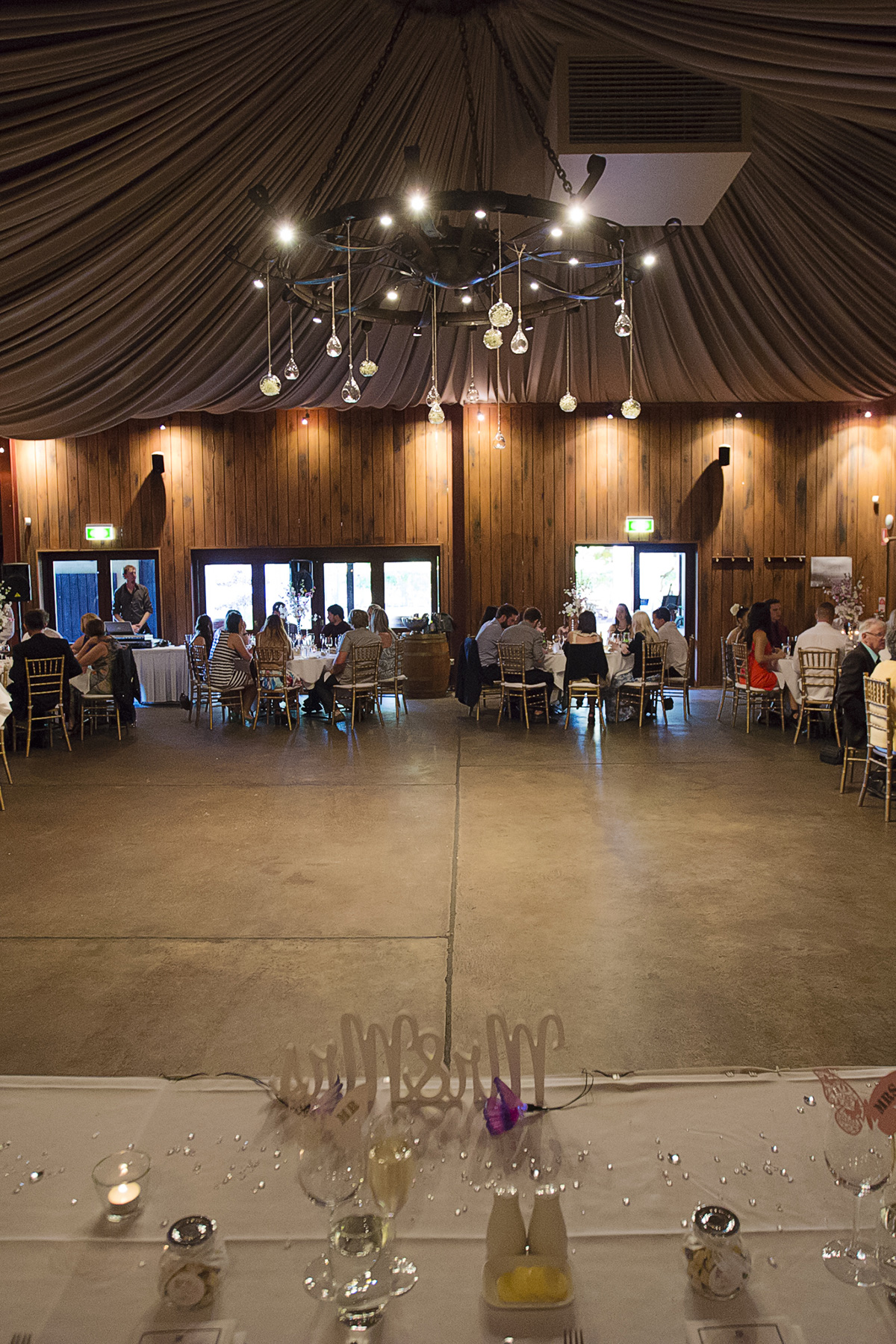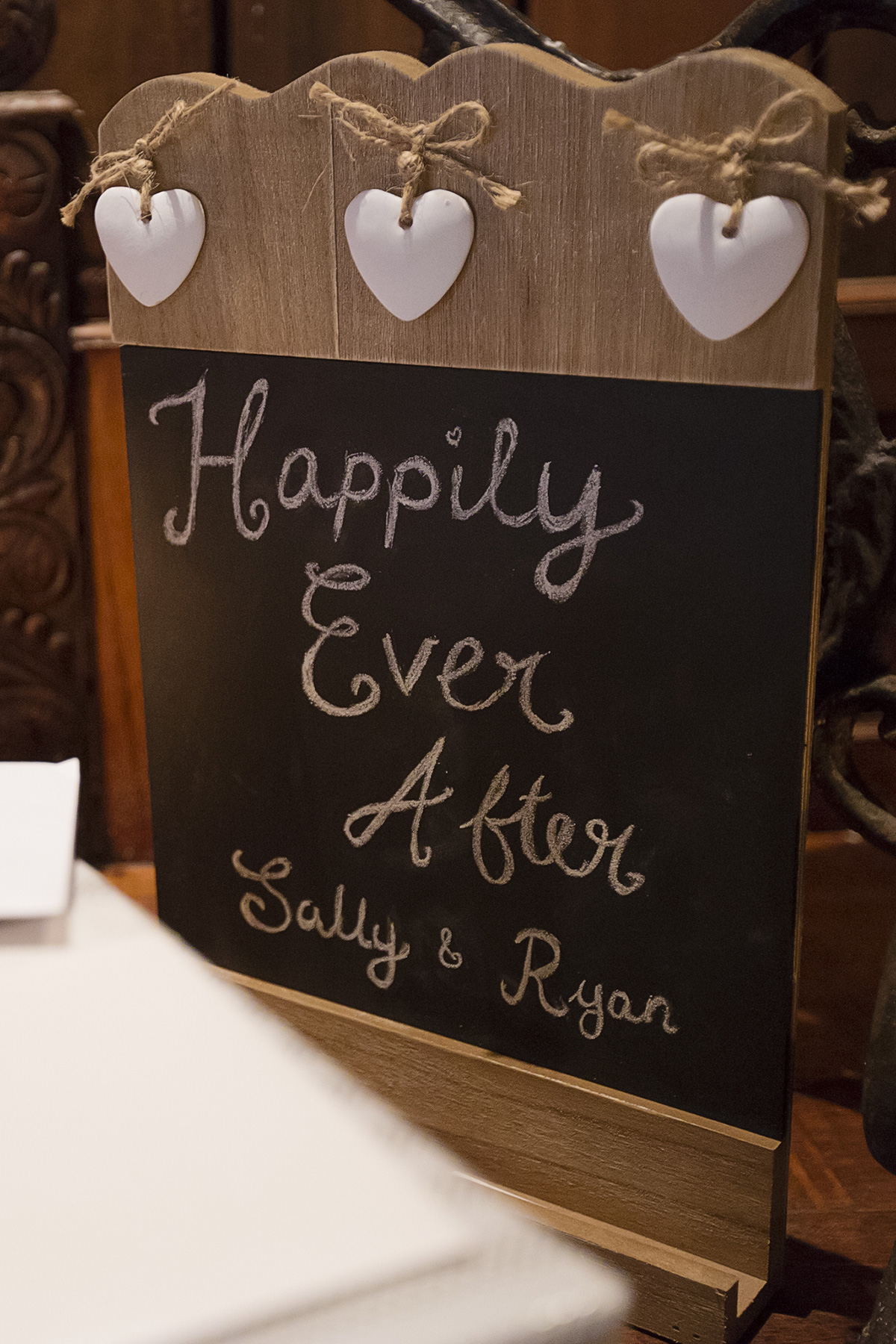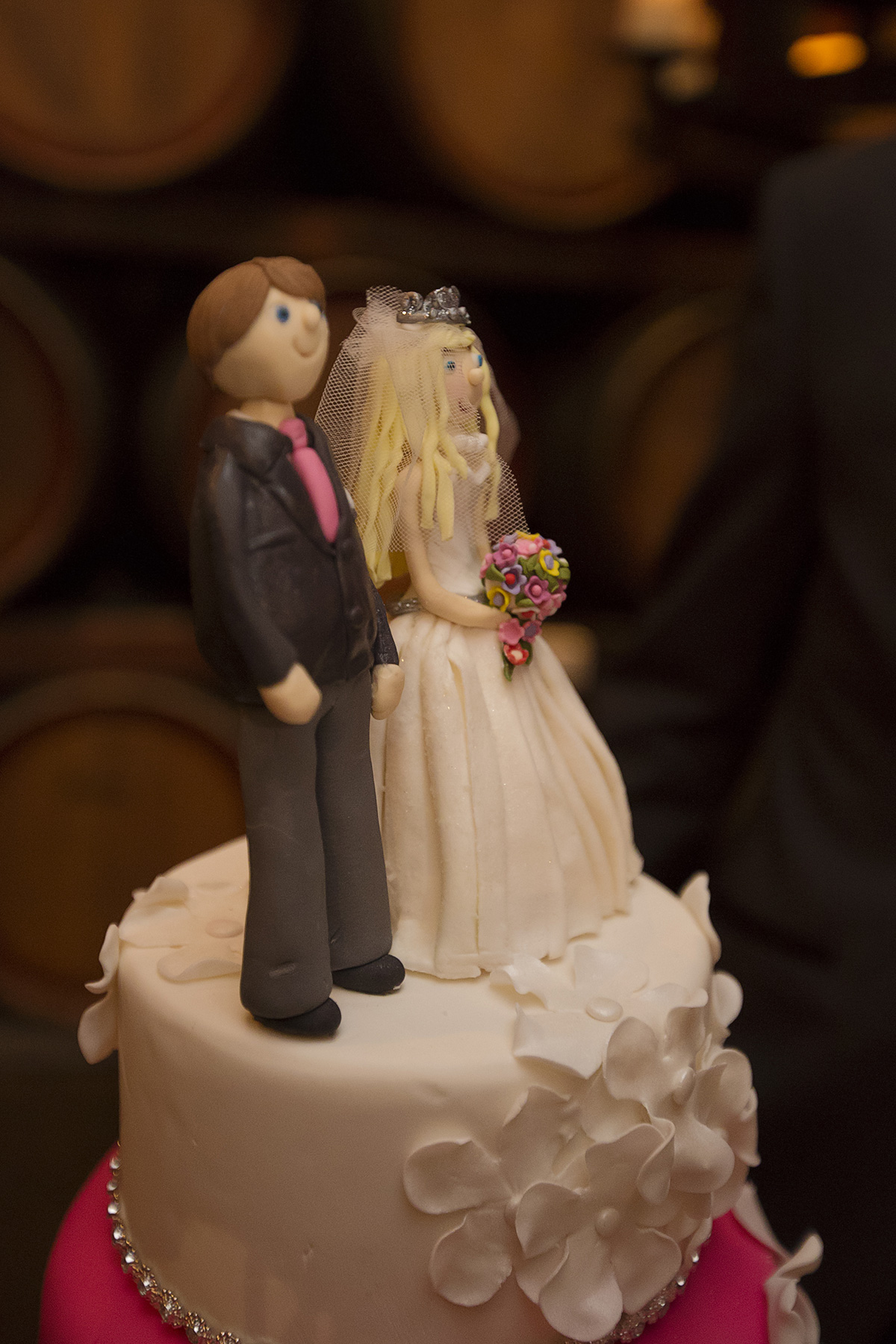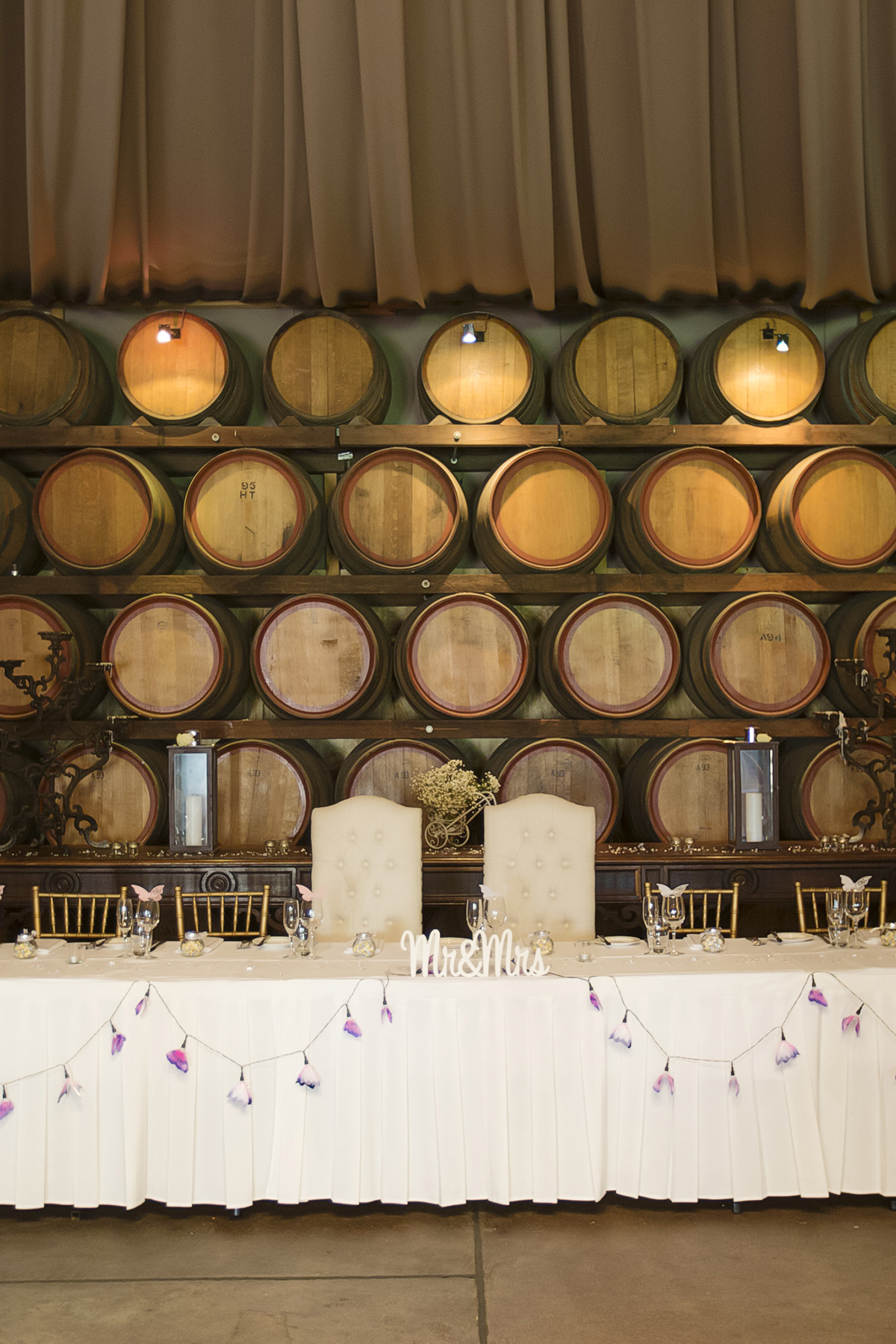 Sally used her own vision to style the reception, which had a pink and white theme.