To say there was a buzz about Chris's Hanging Rock proposal to Nadia is an understatement.
Die-hard romantic Chris had planned the perfect proposal spot at the Victorian landmark, but Mother Nature had other ideas.
"We got to the top of the rock to a very secluded and precarious cliff. Chris was getting the ring out of his pack when he got stung in the neck by a bee," Nadia explains.
"I freaked out because with my anaphylaxis training, I knew due to our location we were probably stuffed! I remembered that I had ice in my handy Thermos drink bottle and quickly used it to numb the spot and rip the bee's stinger out."
Making a quick recovery, Chris tried again and was met with disbelief when he presented Nadia with a beautiful black diamond ring.
"To this day I love it and I love our story," Nadia says.
For their simplistic floral wedding, the couple combined DIY with a no-fuss attitude at Farm Vigano in South Morang, on Melbourne's outskirts.
The couple wed in front of 124 friends and family in their outdoor ceremony on March 30, 2019, before the celebrations continued inside the venue.
"Our wedding was as simplistic and no fuss as we are," Nadia says. "We had one thing on our mind and that was that our guests were there to enjoy themselves."
Photos courtesy of Jave Lee Photography.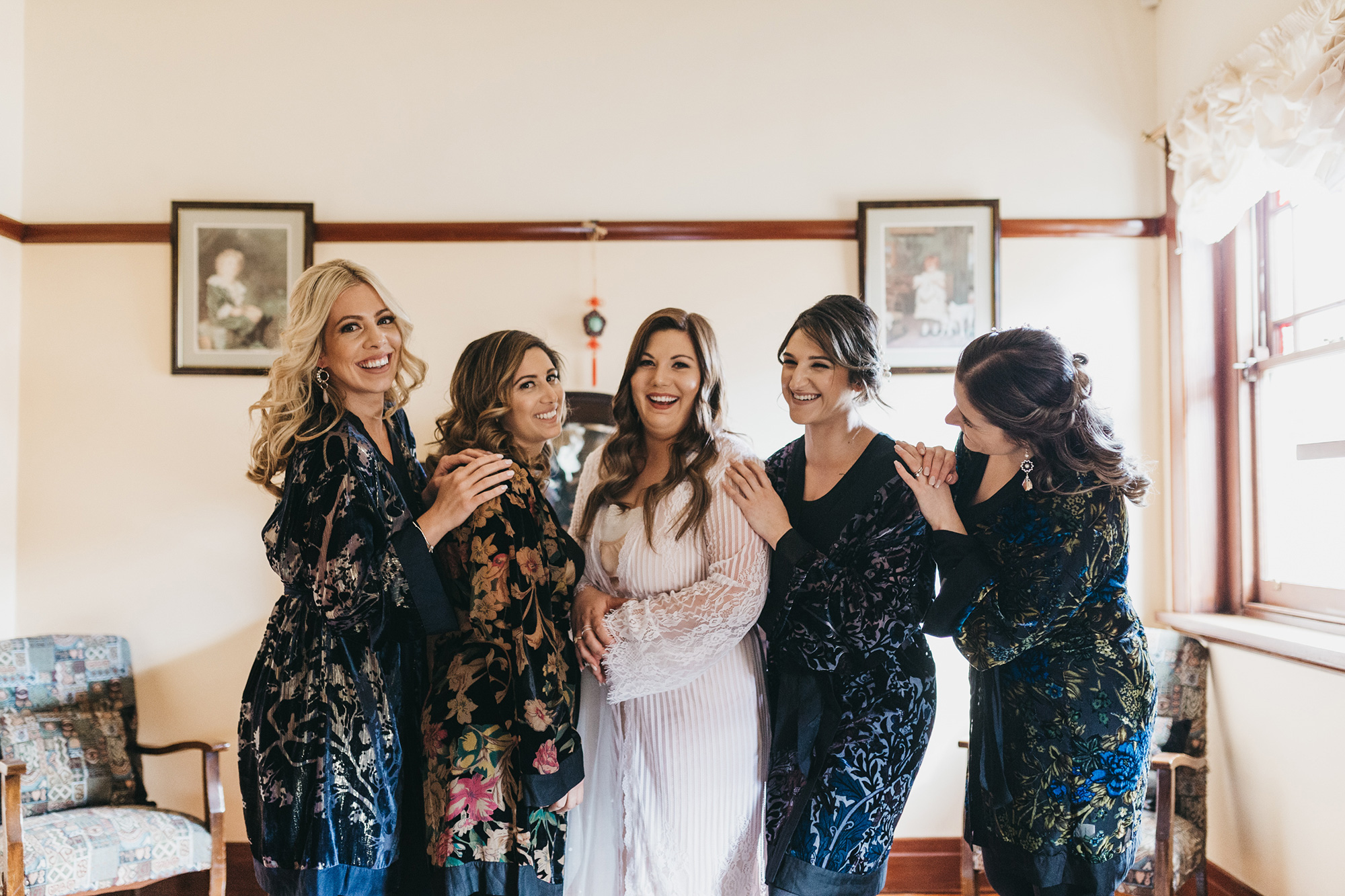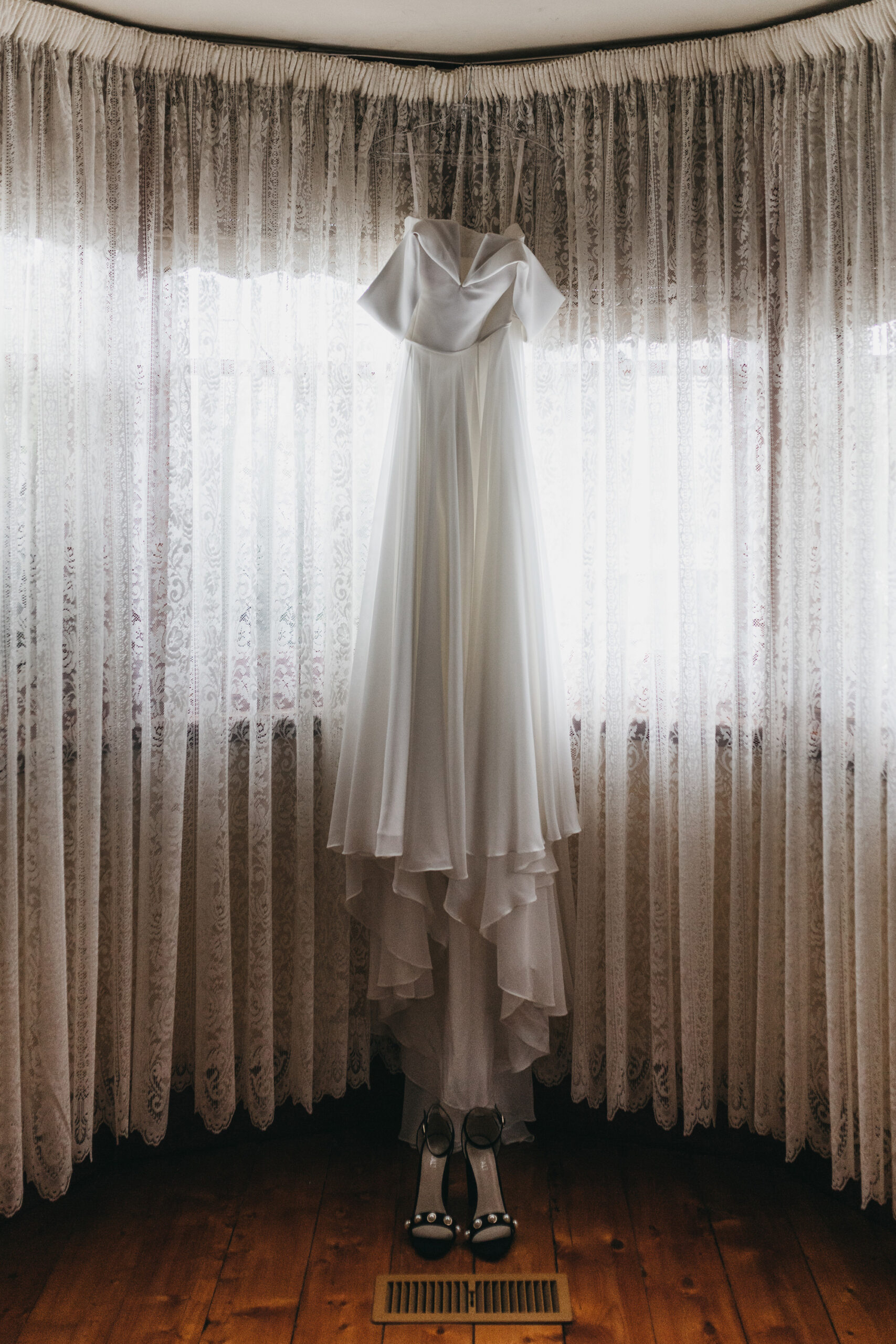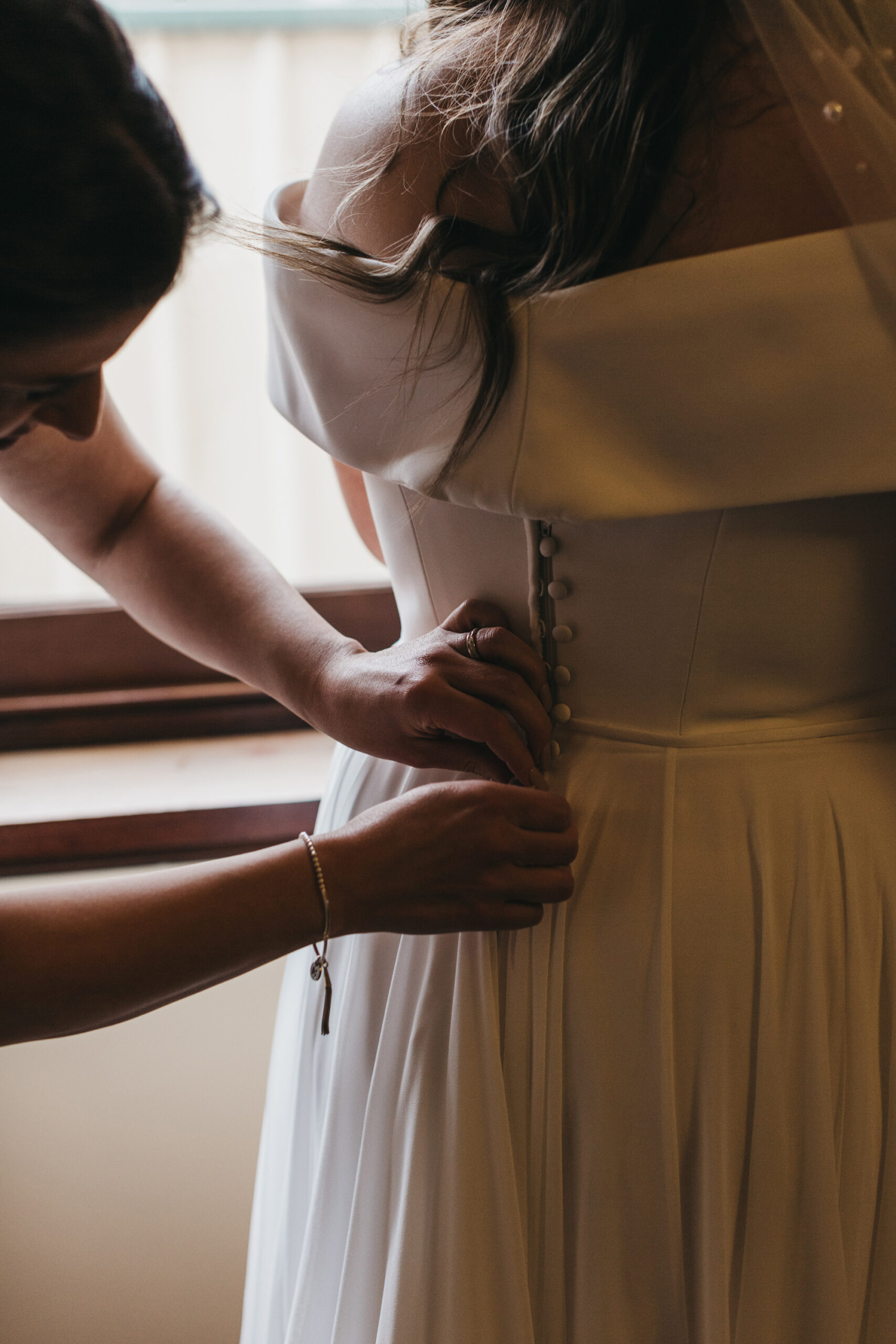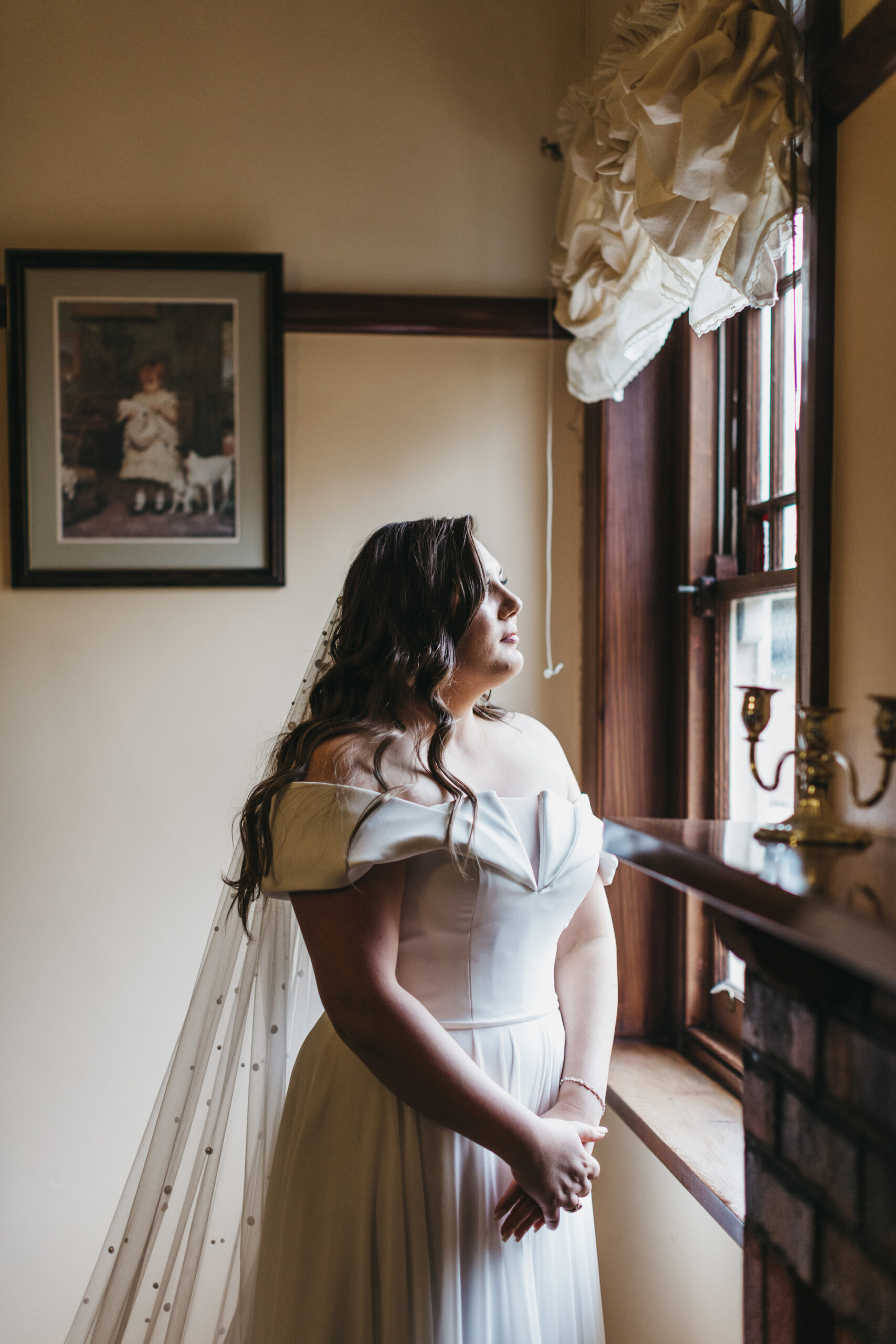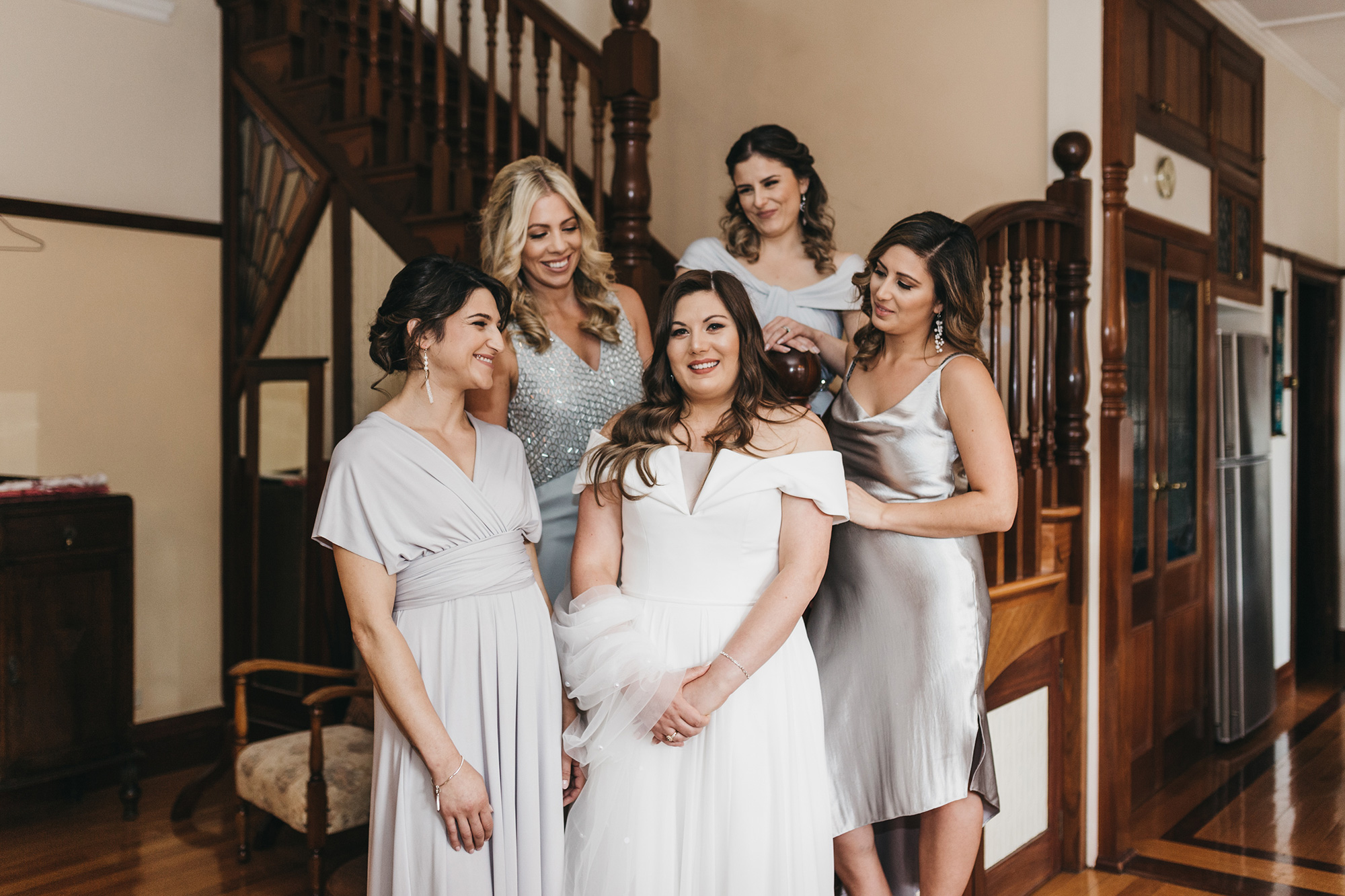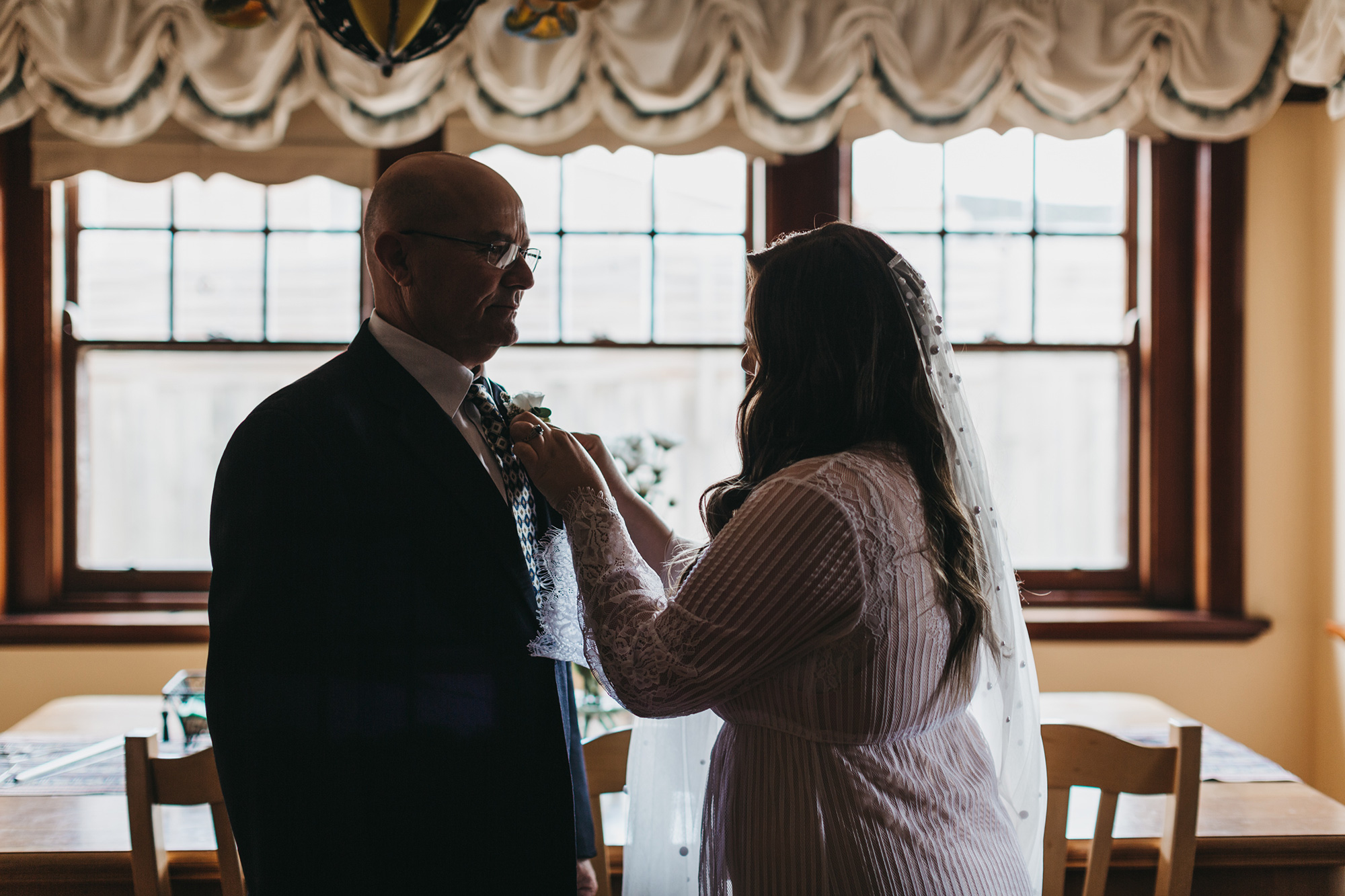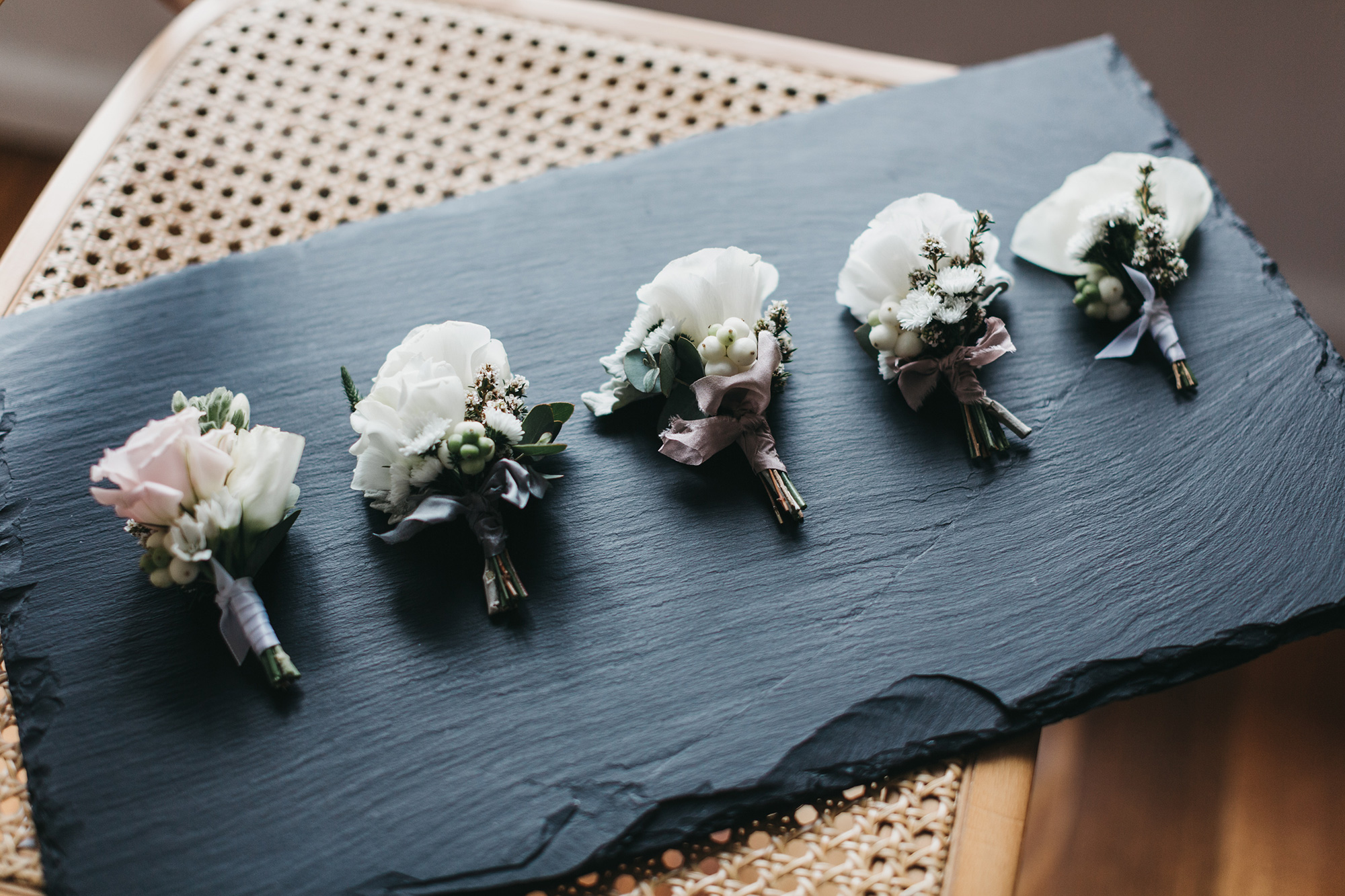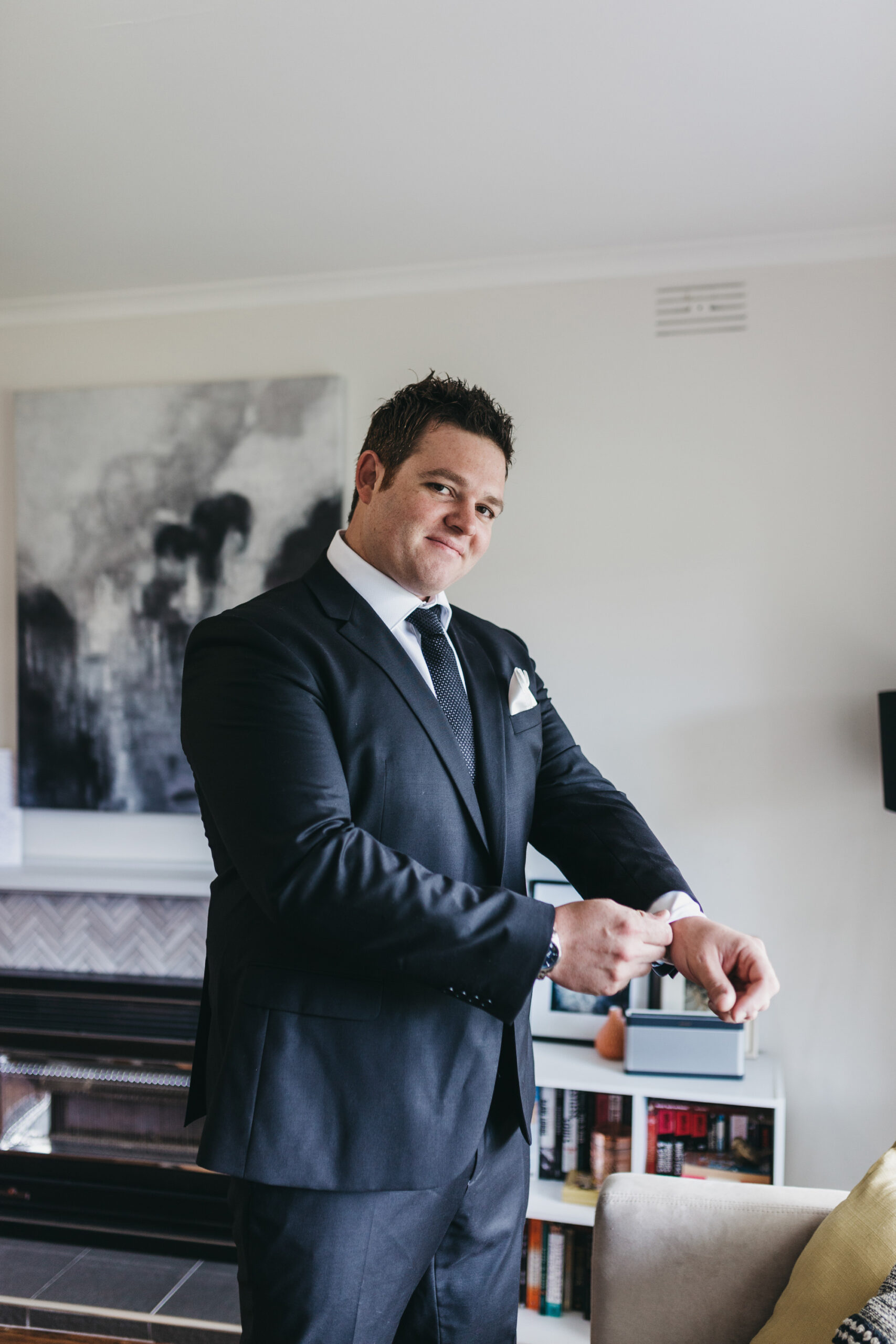 "Thank God he got a tailored suit!" Nadia says of Chris's stylish attire from Mens Suit Warehouse. His groomsmen wore suits from Formal Red.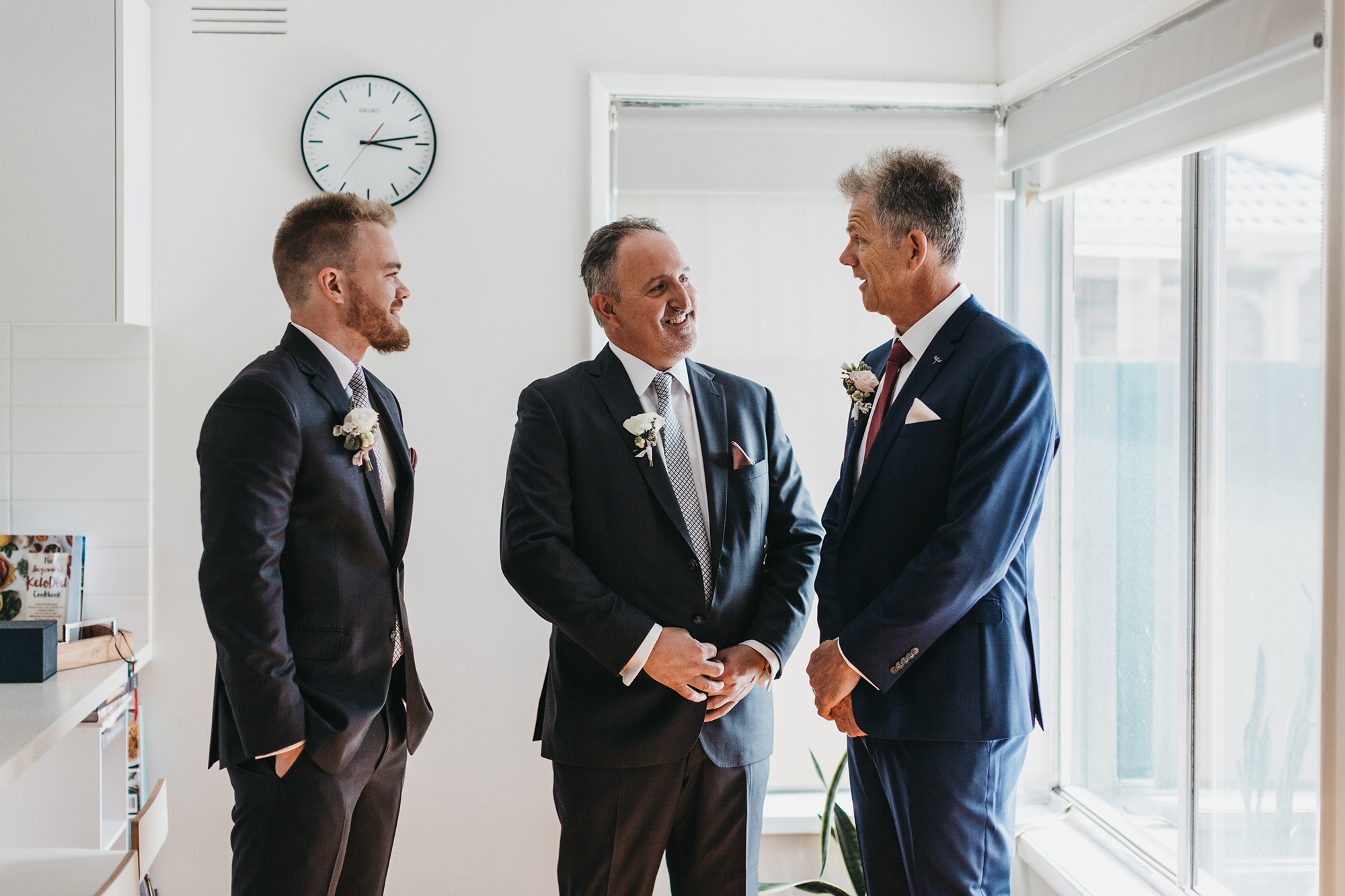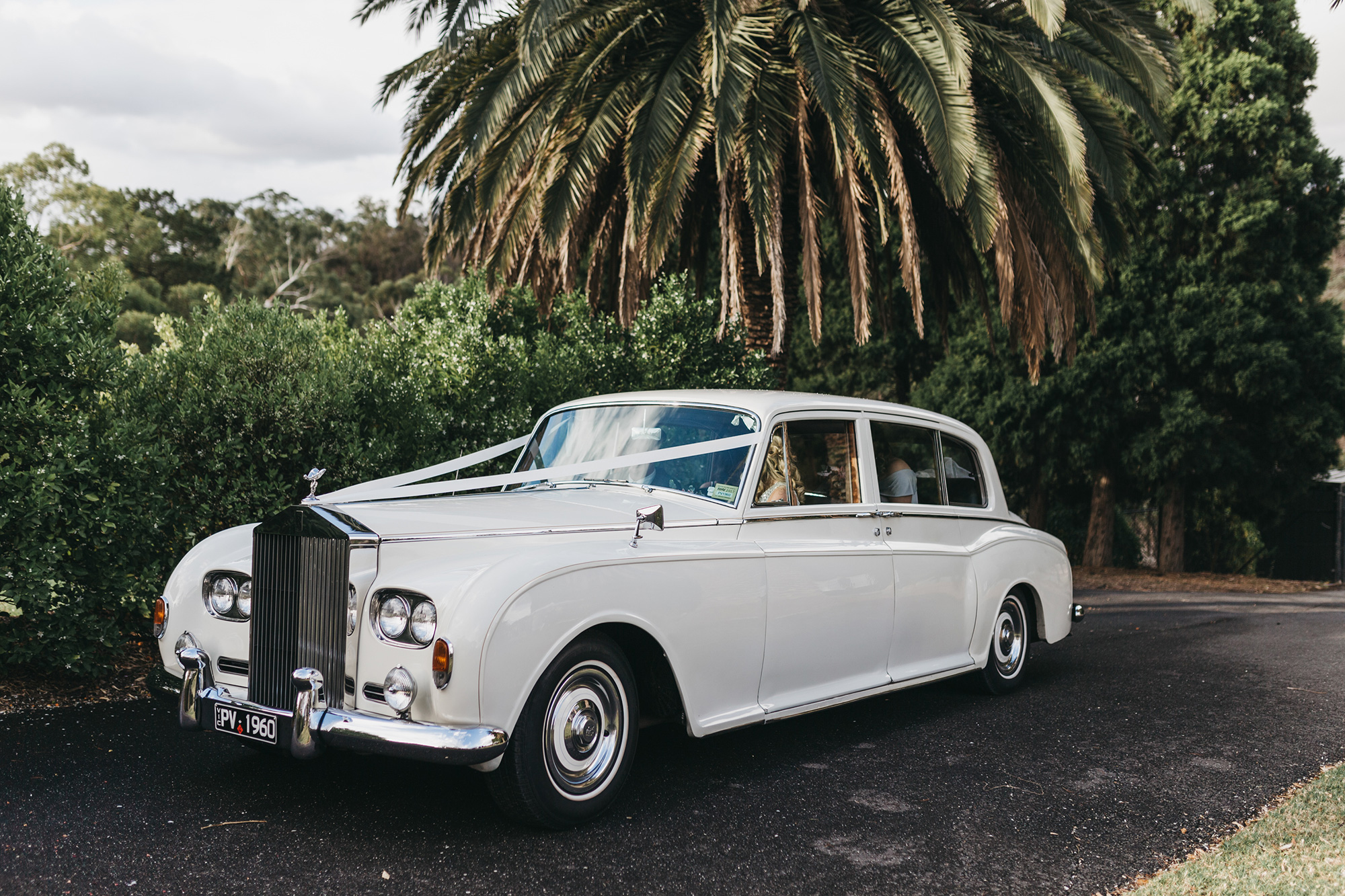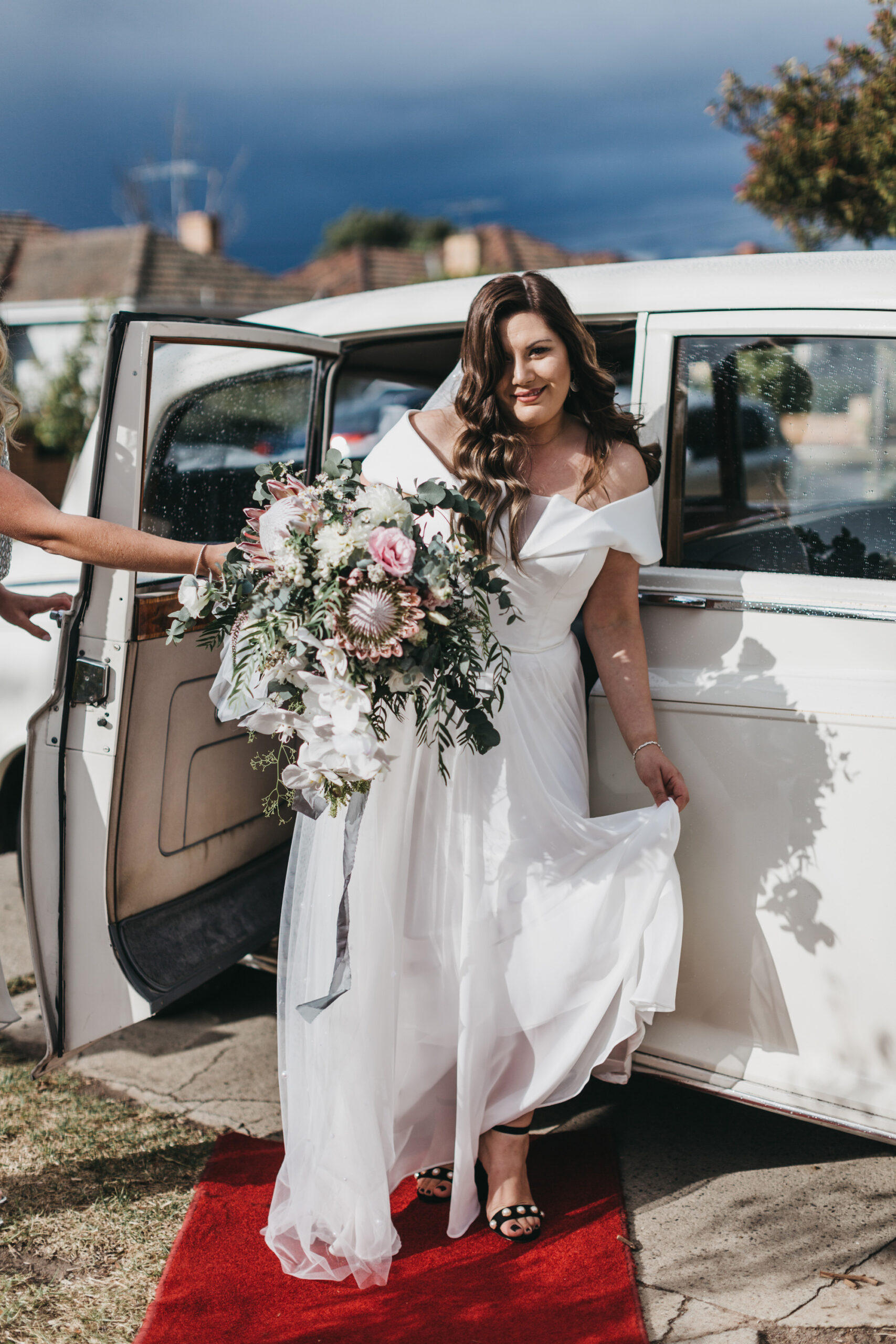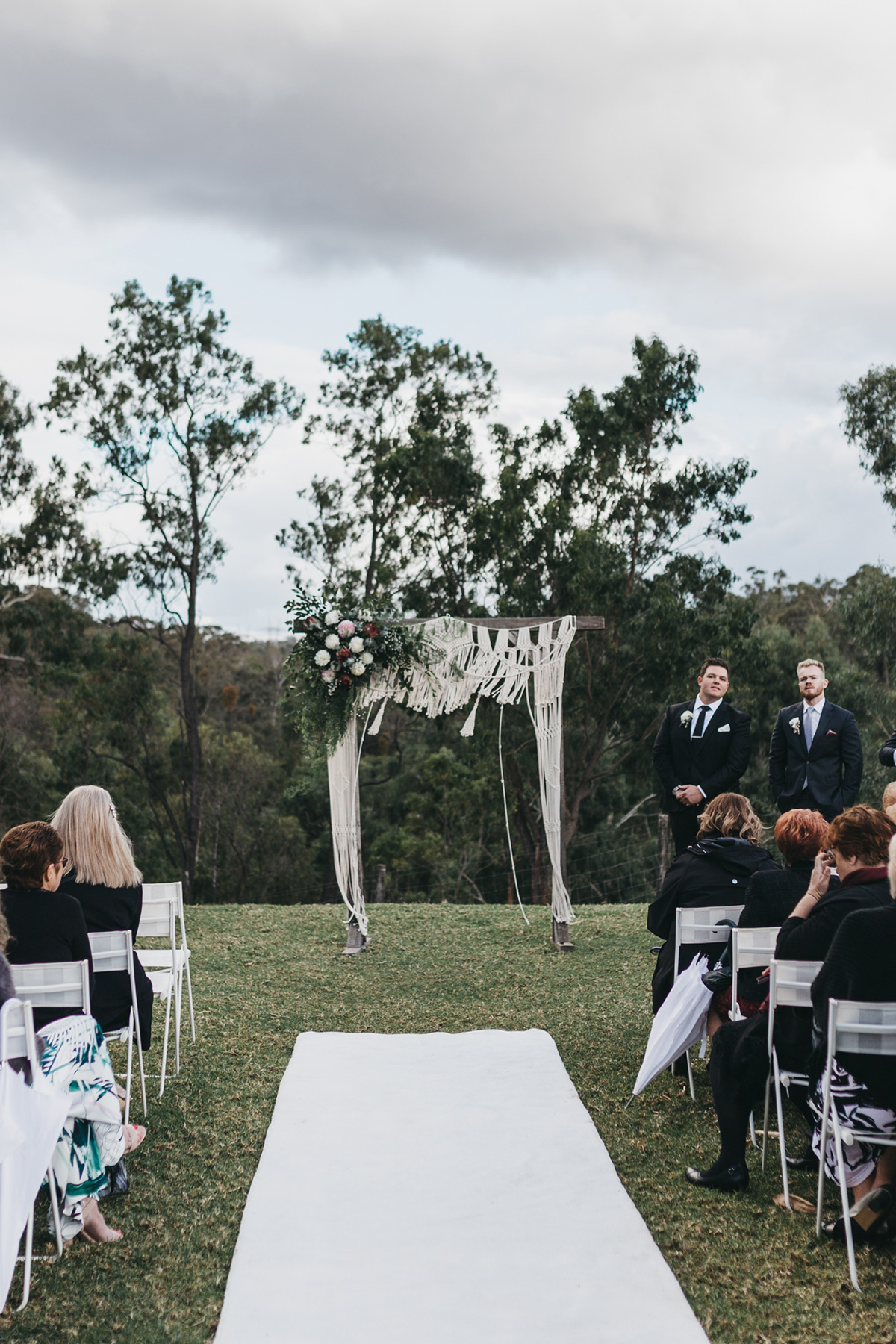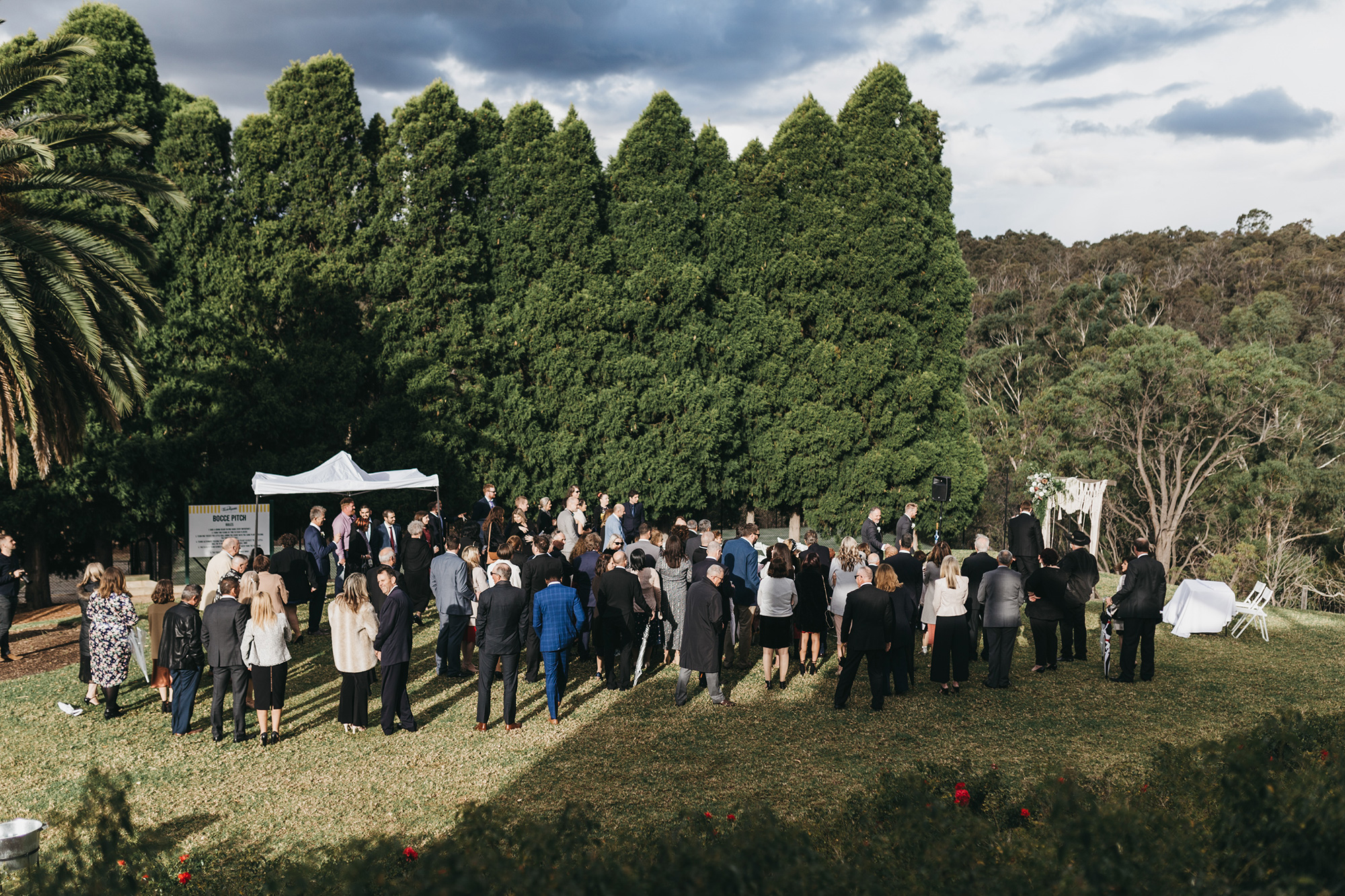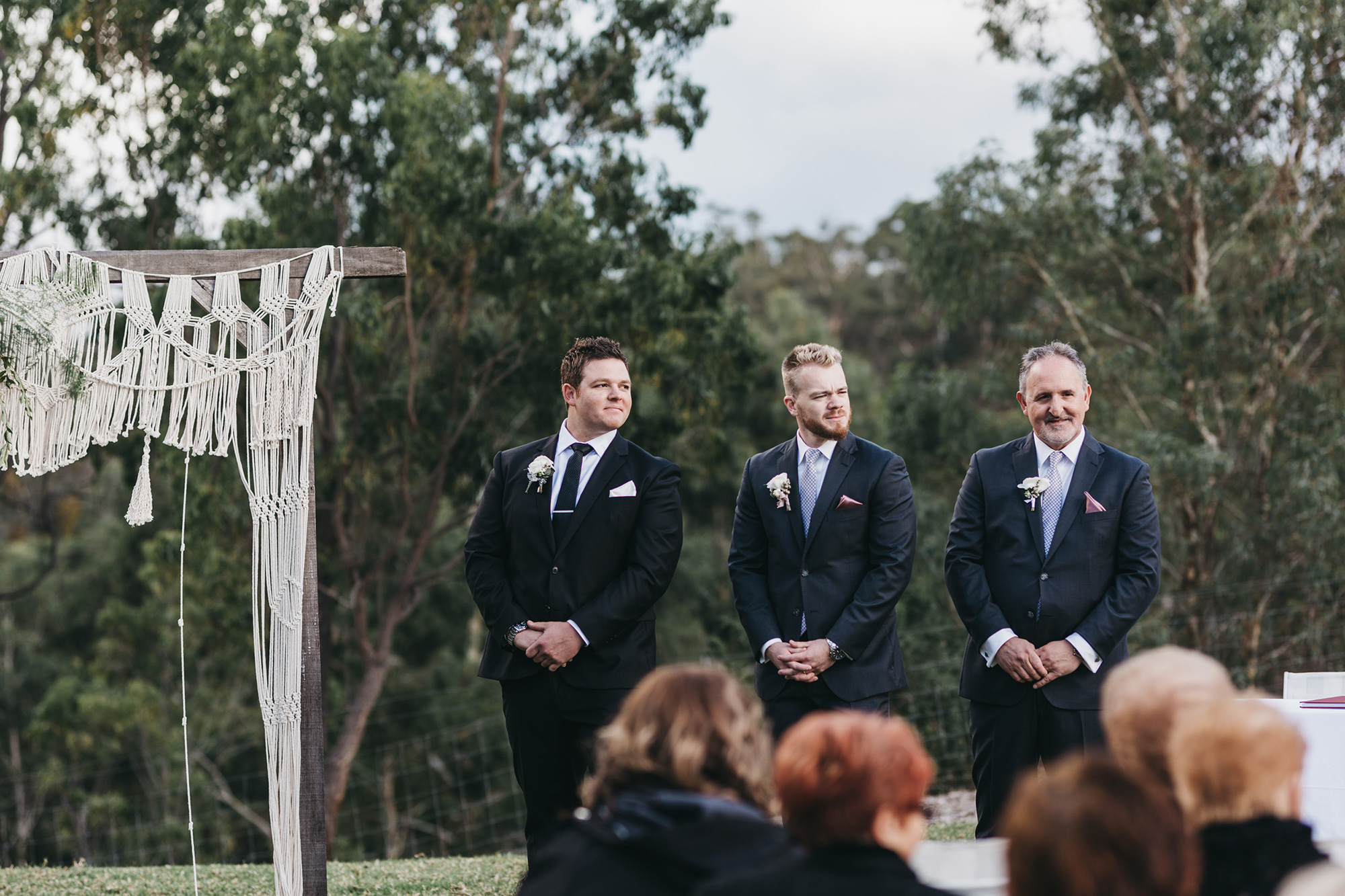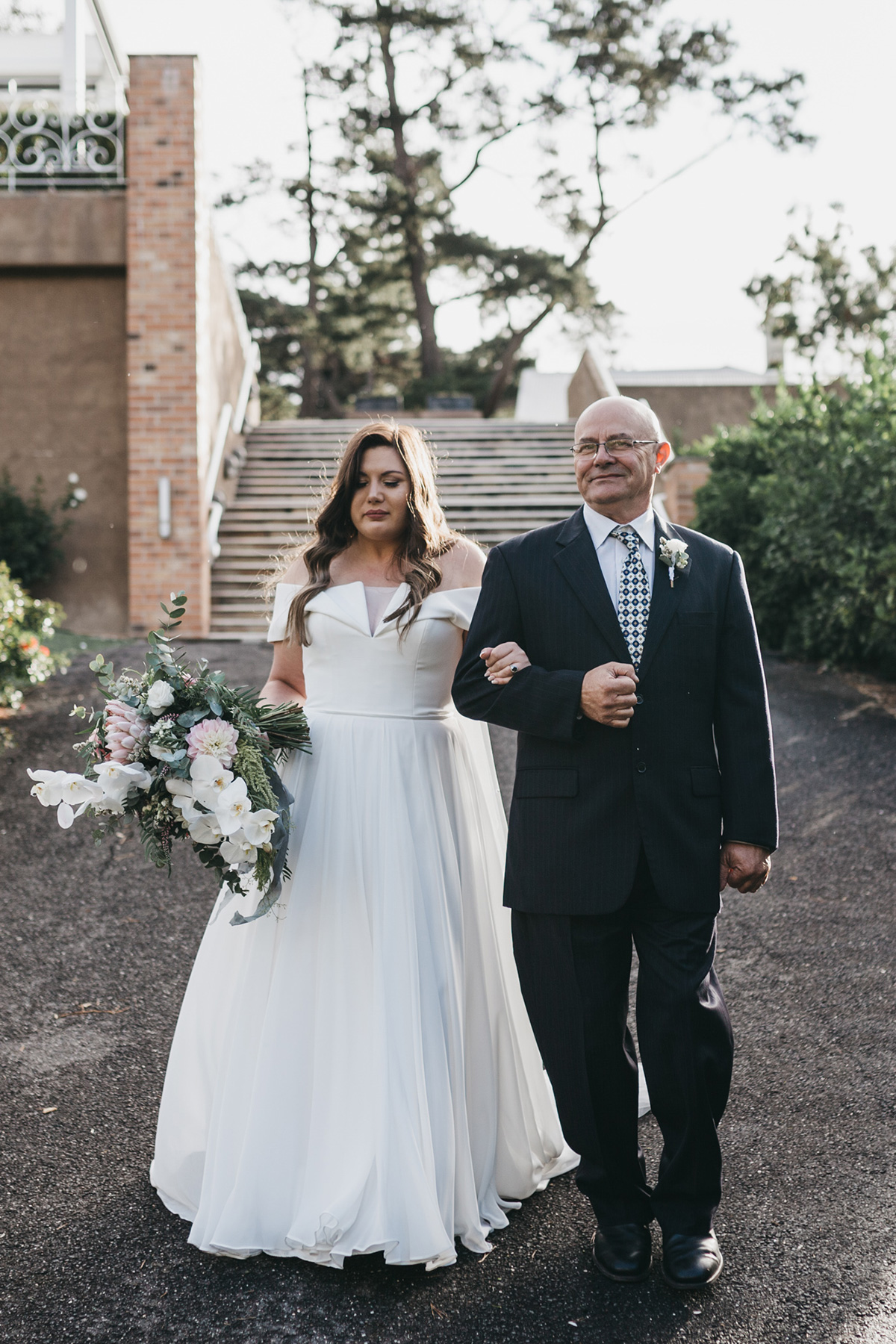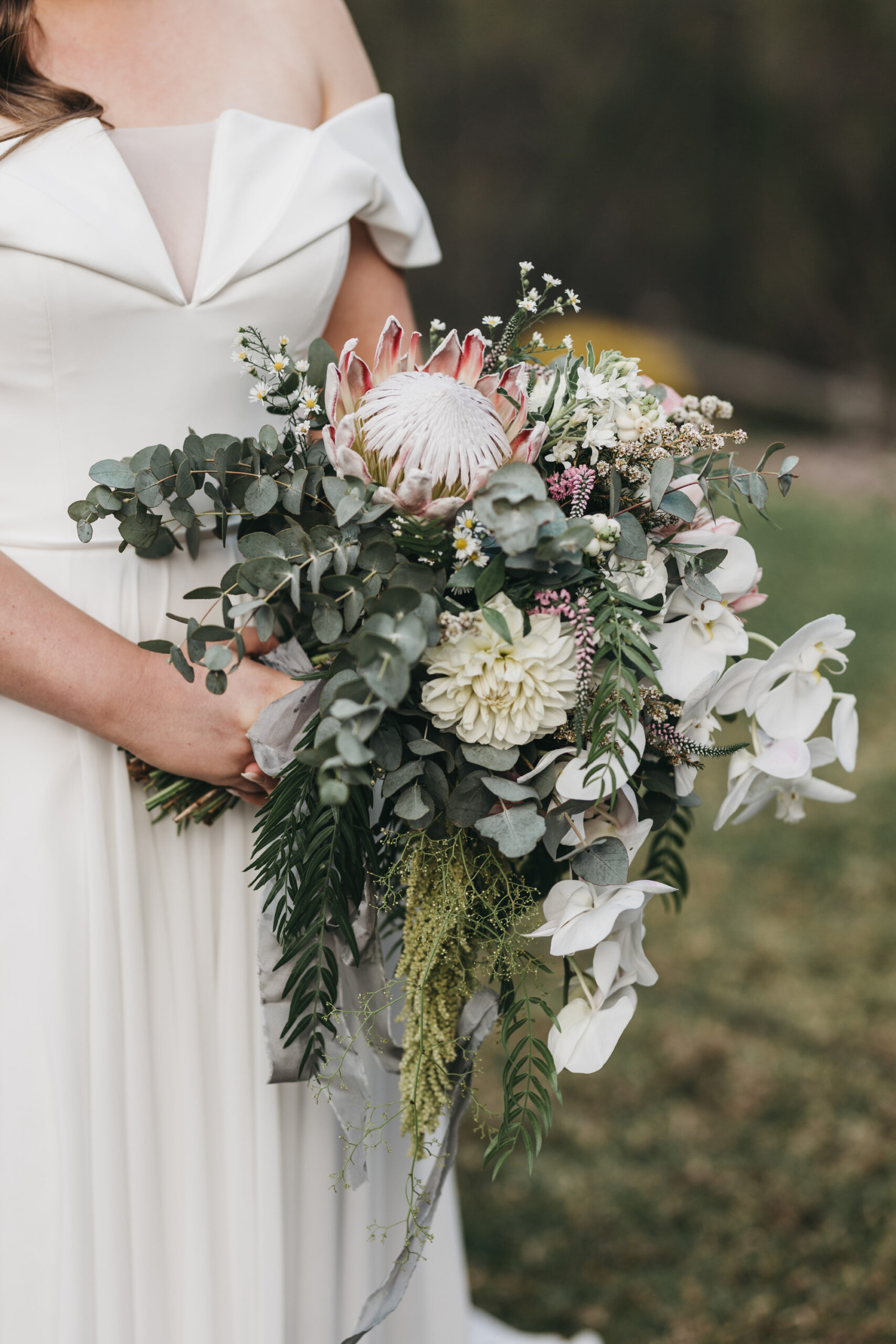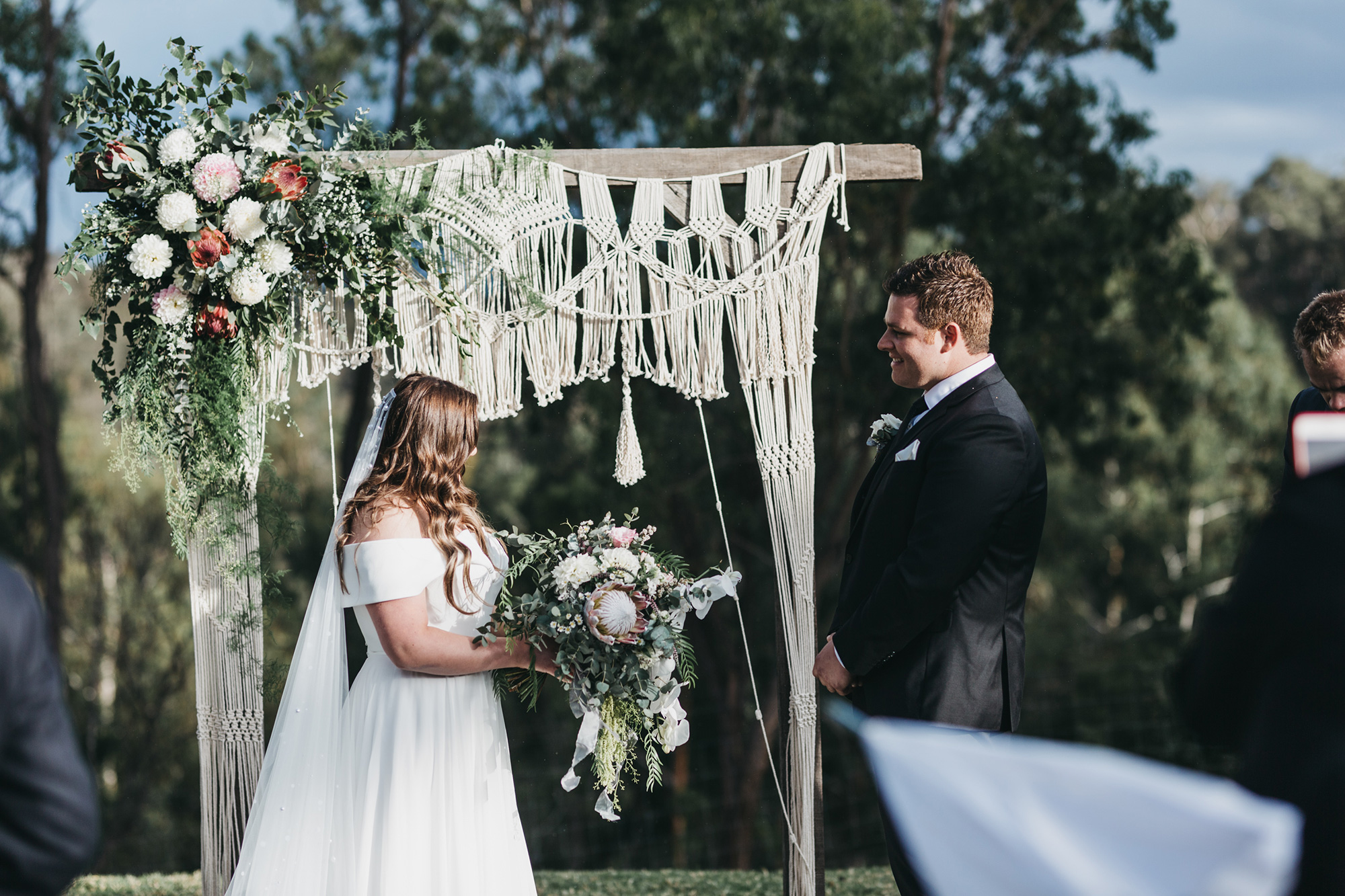 "Chris and I met 10 years ago at a party. The feeling was mutual and we hit it off straight away!" Nadia says.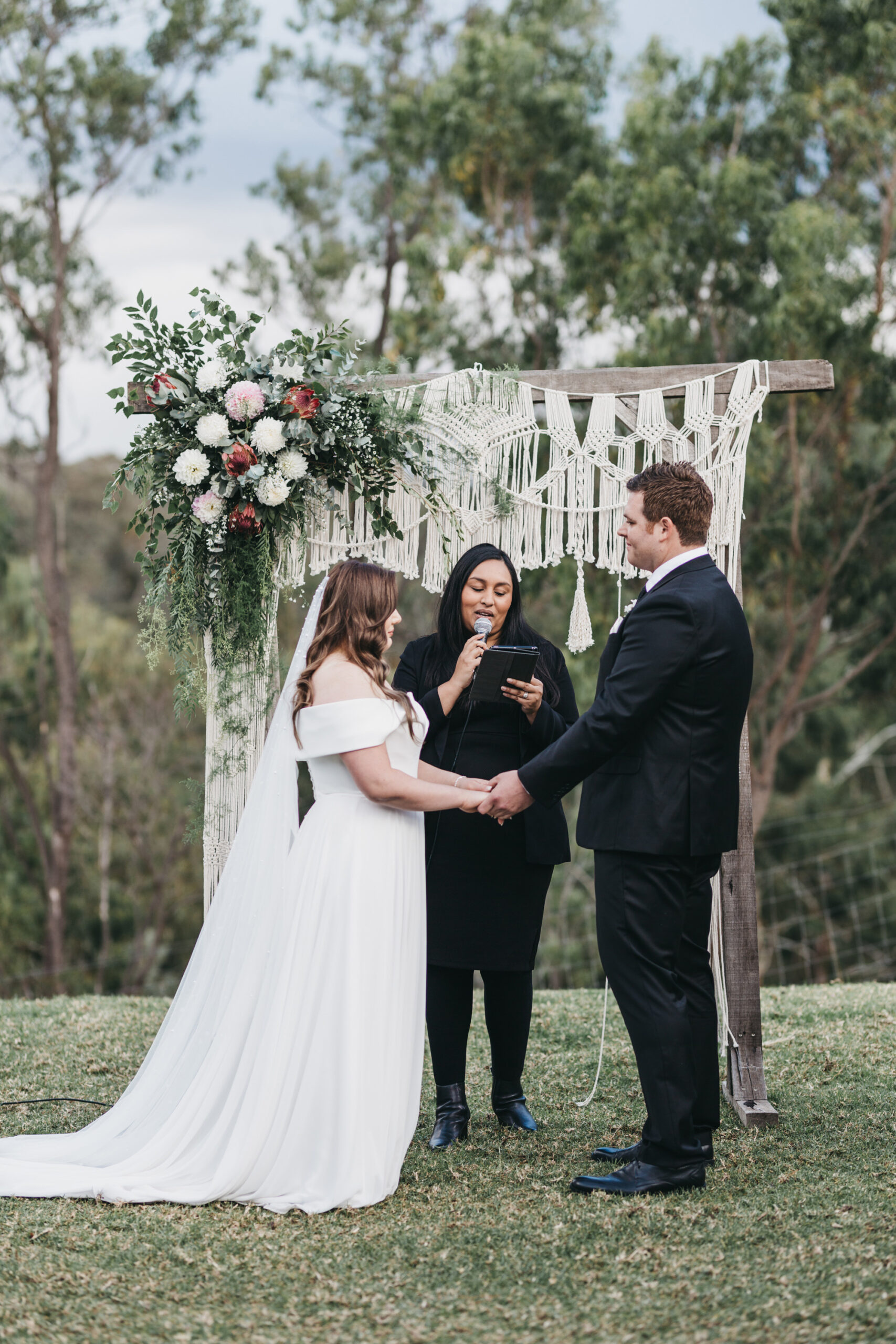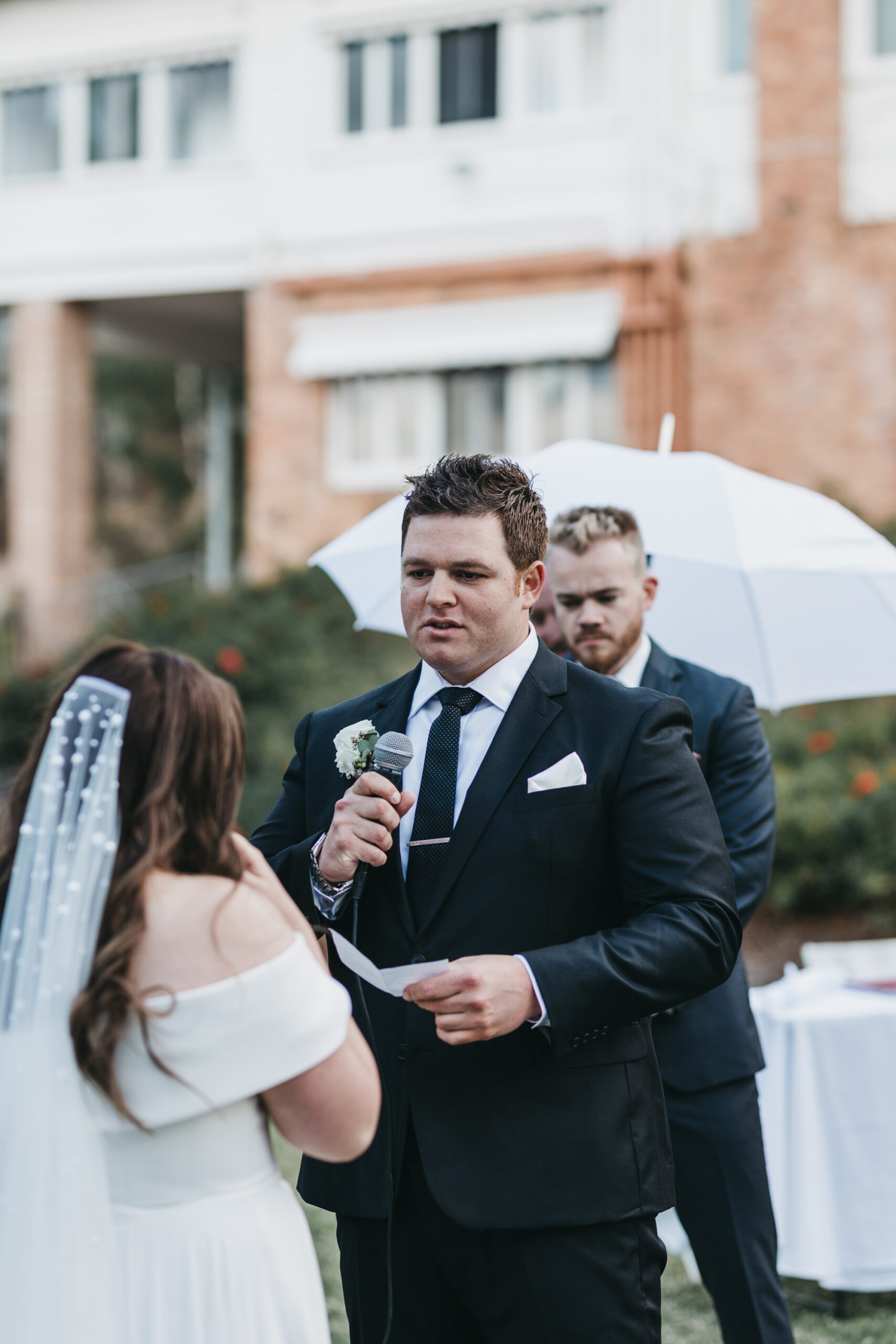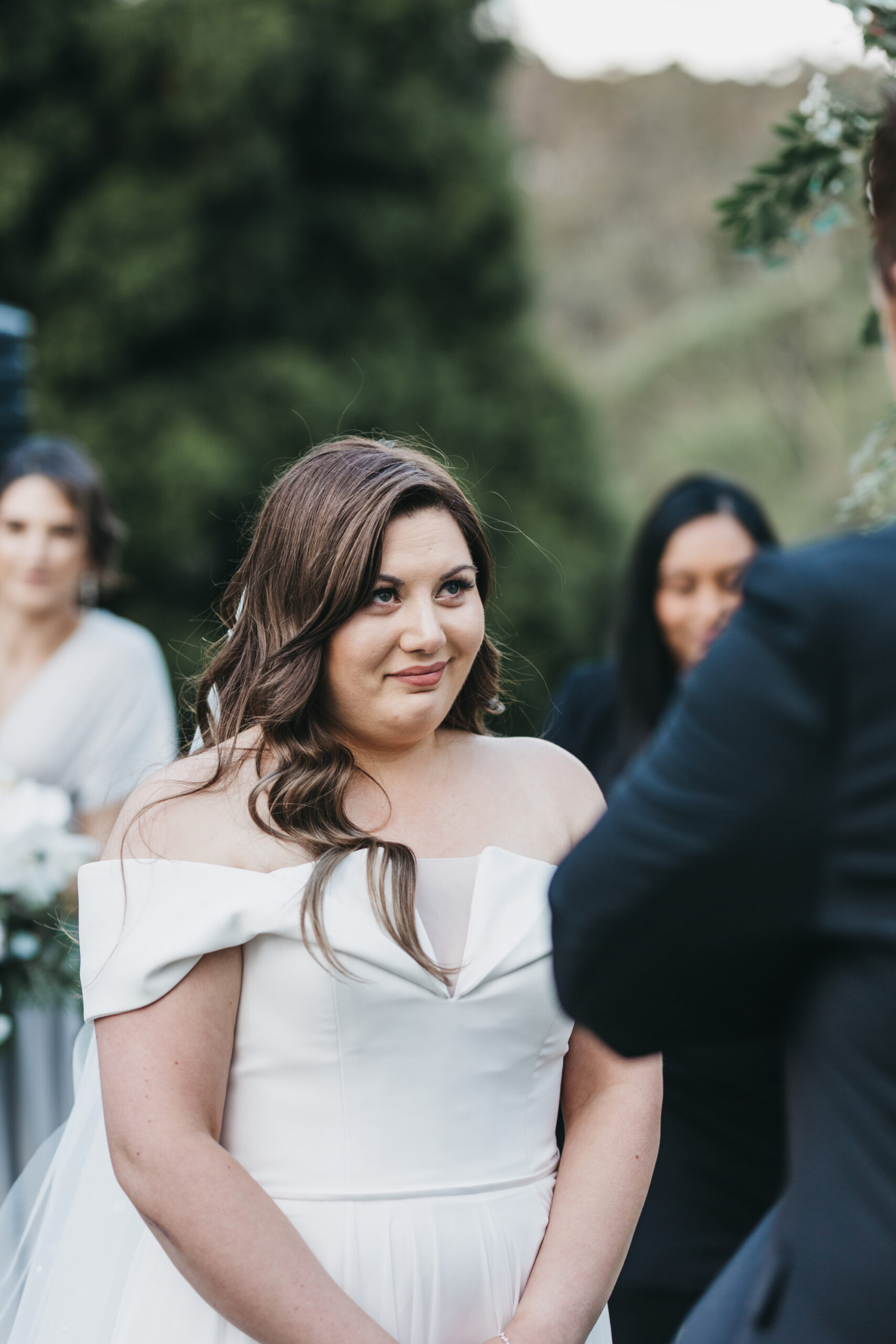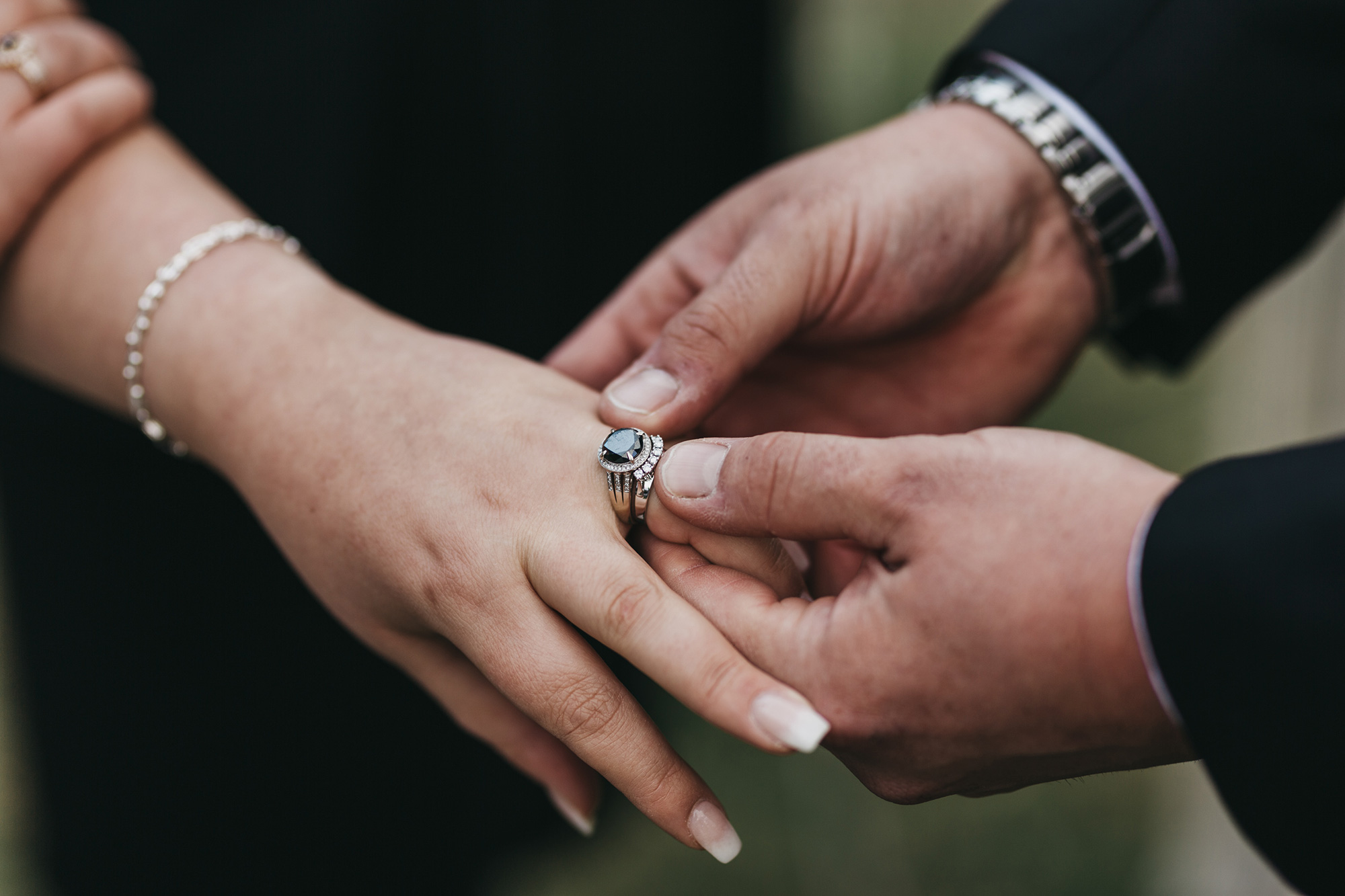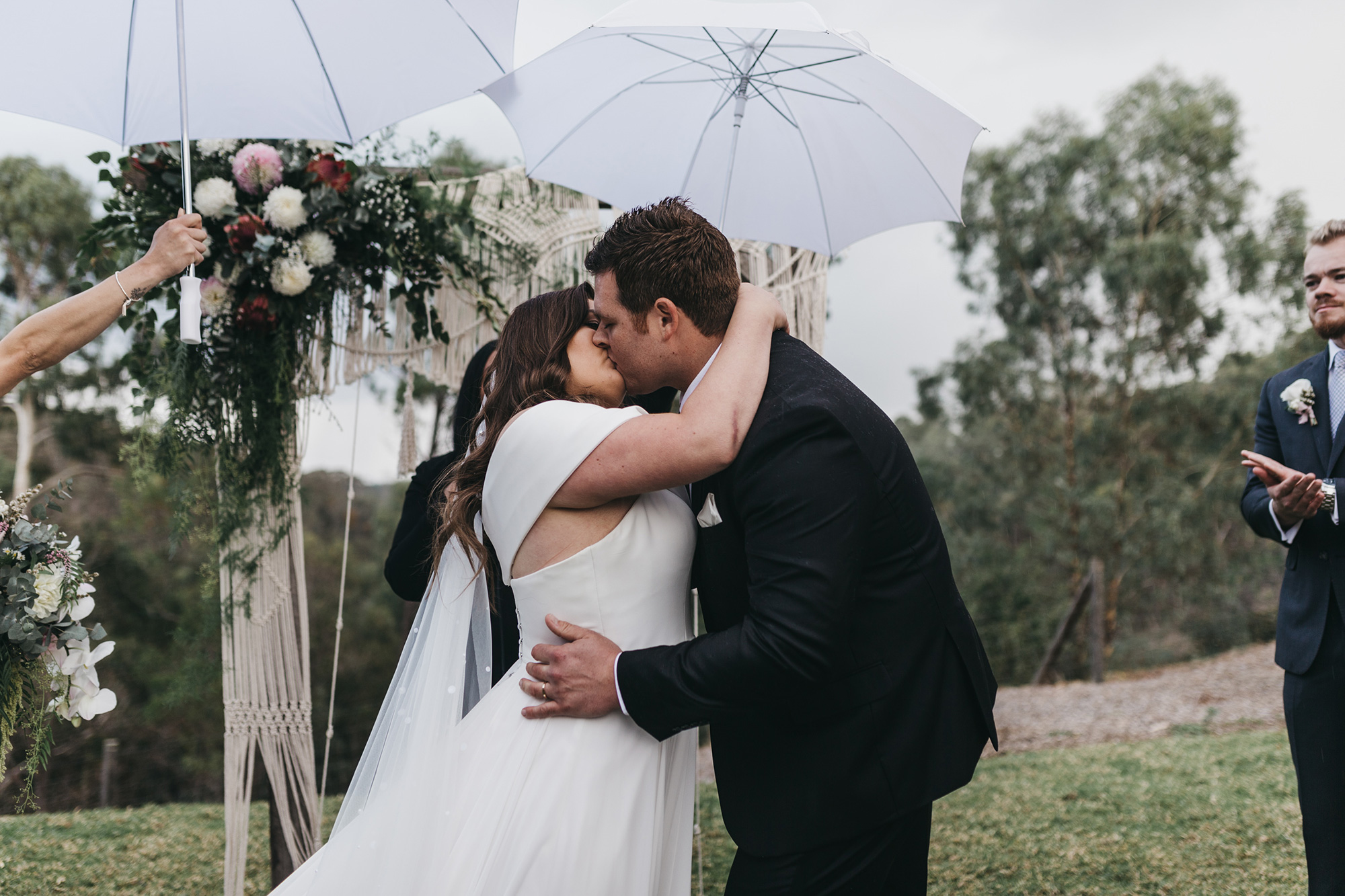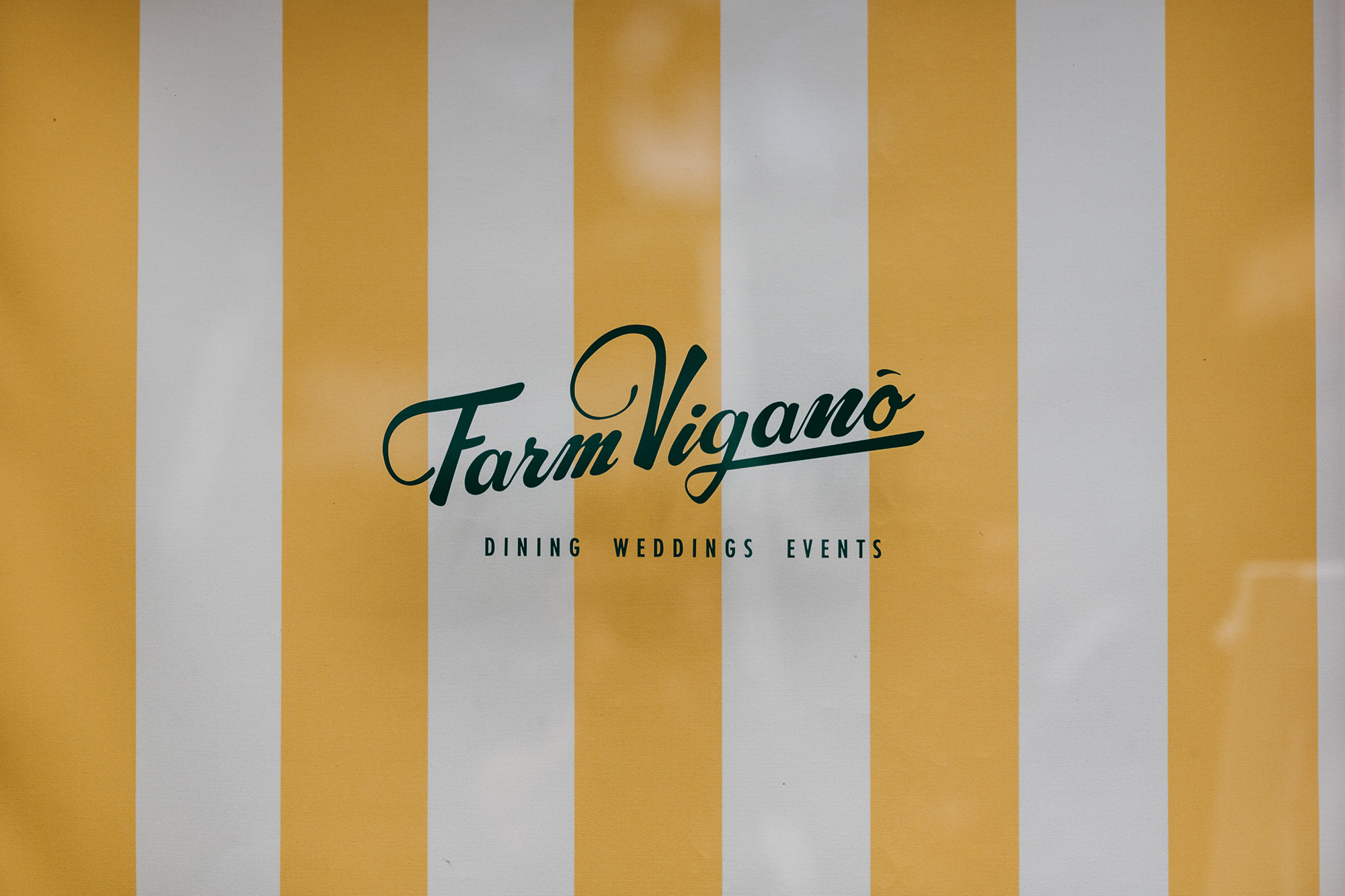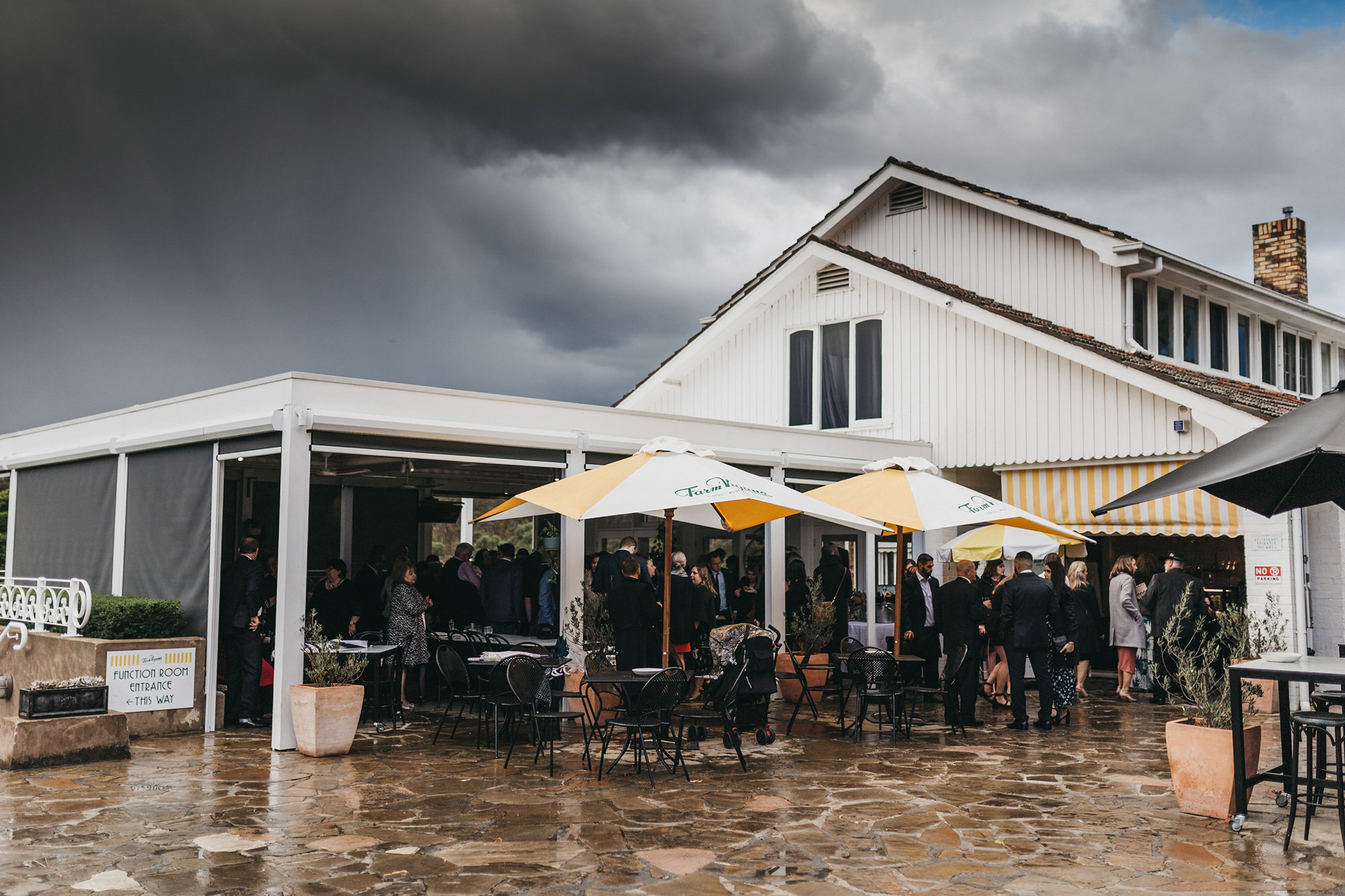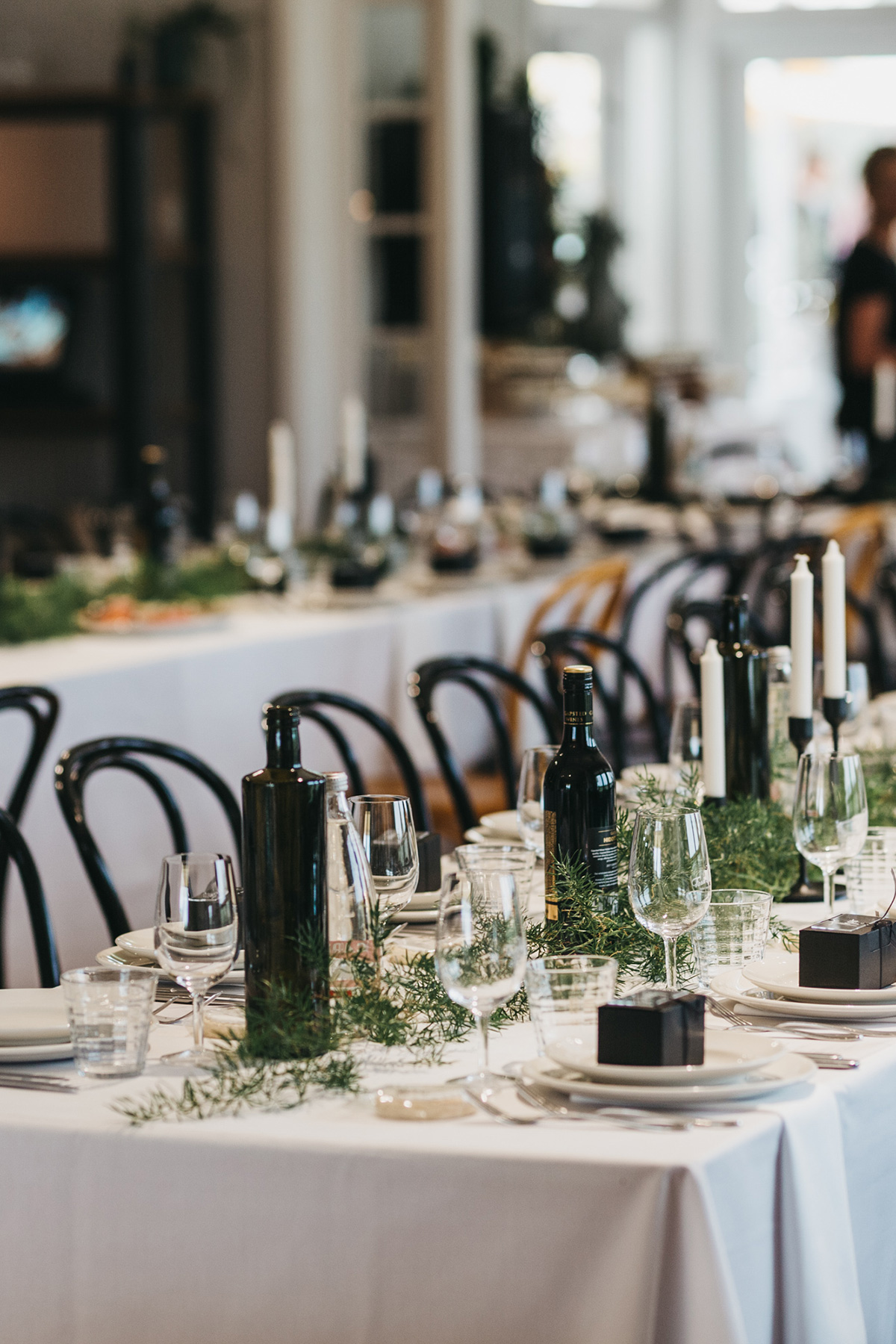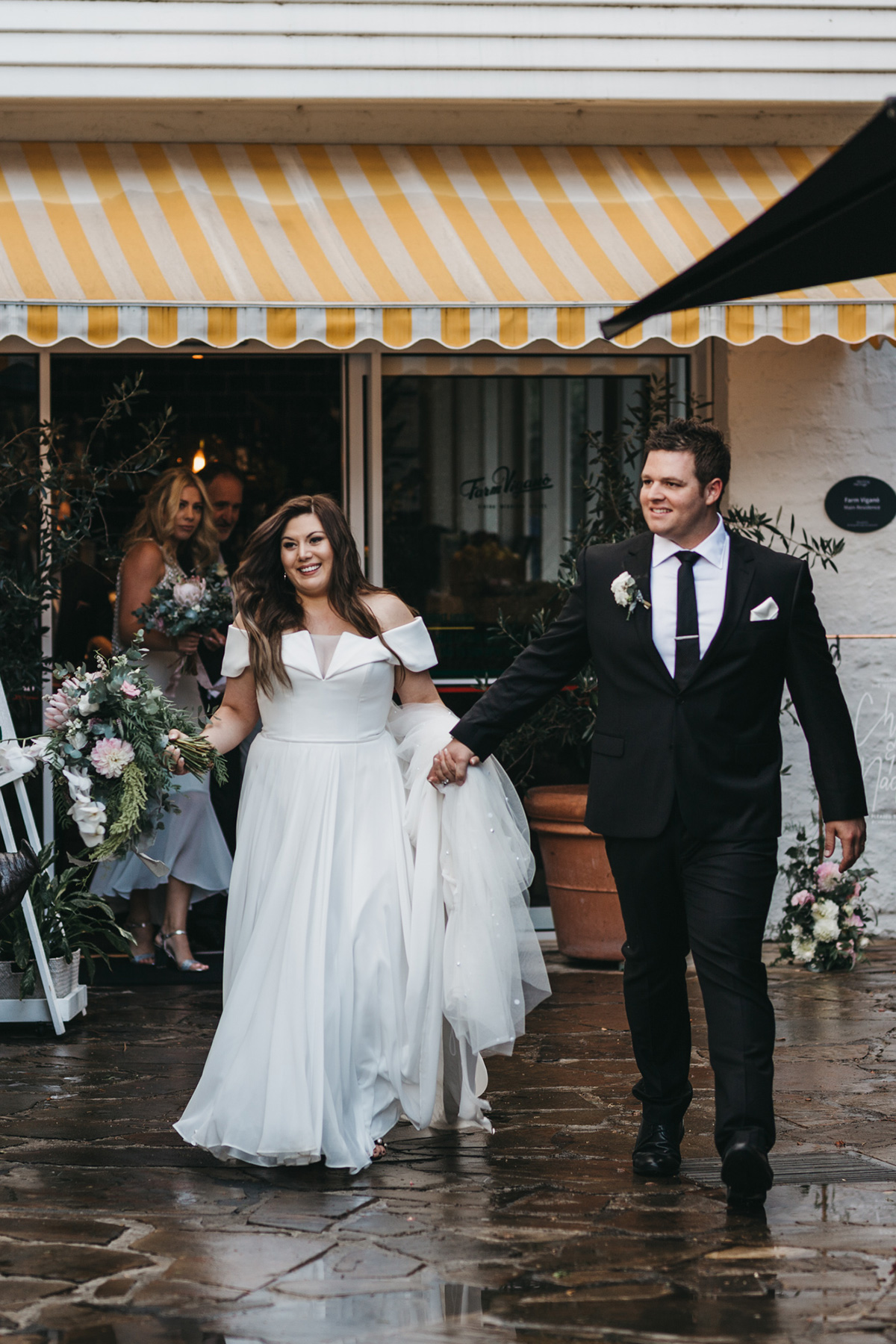 "We were so happy to have a venue that was all-in-one," the bride says. "It took the stress out of it all."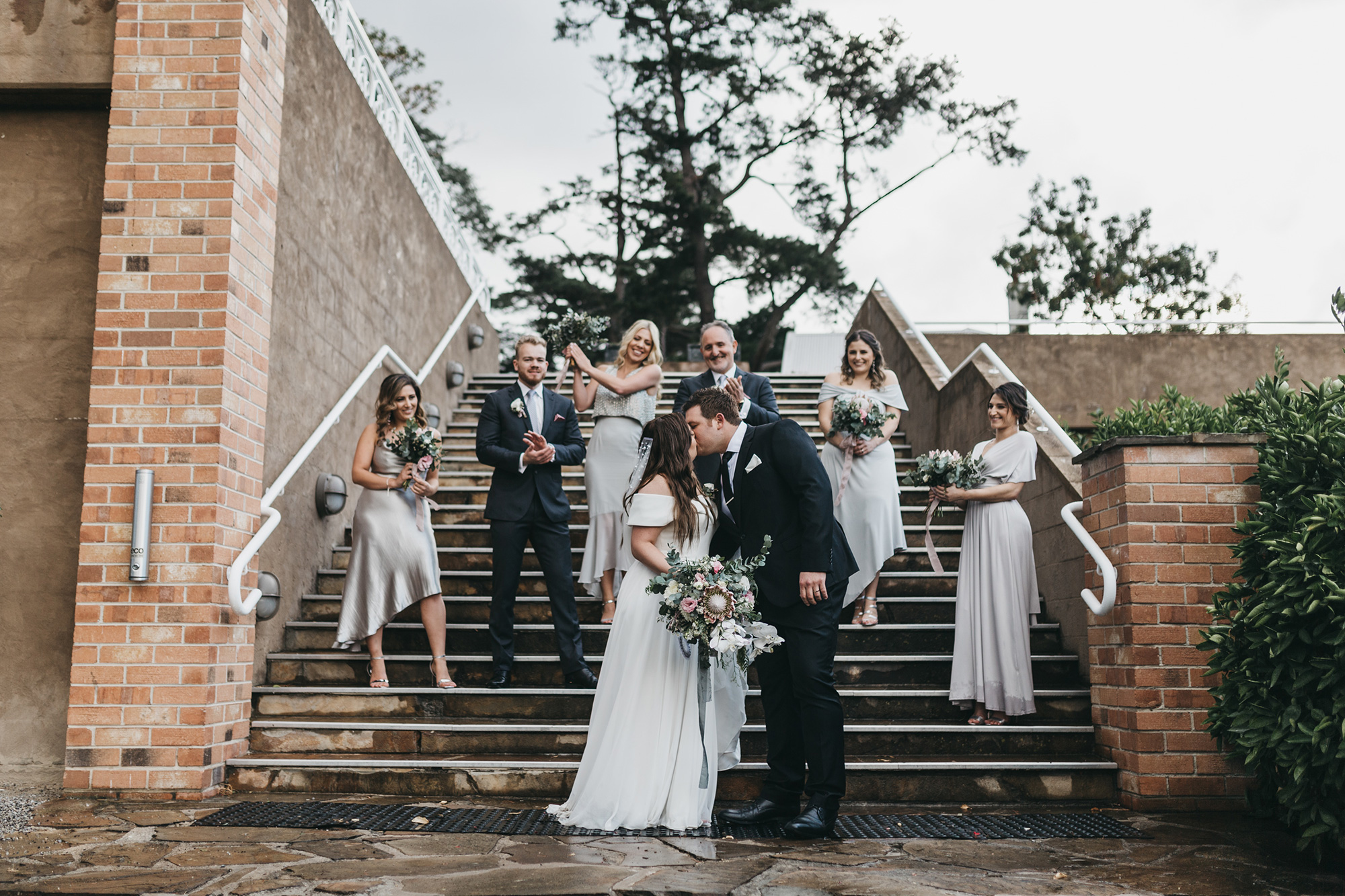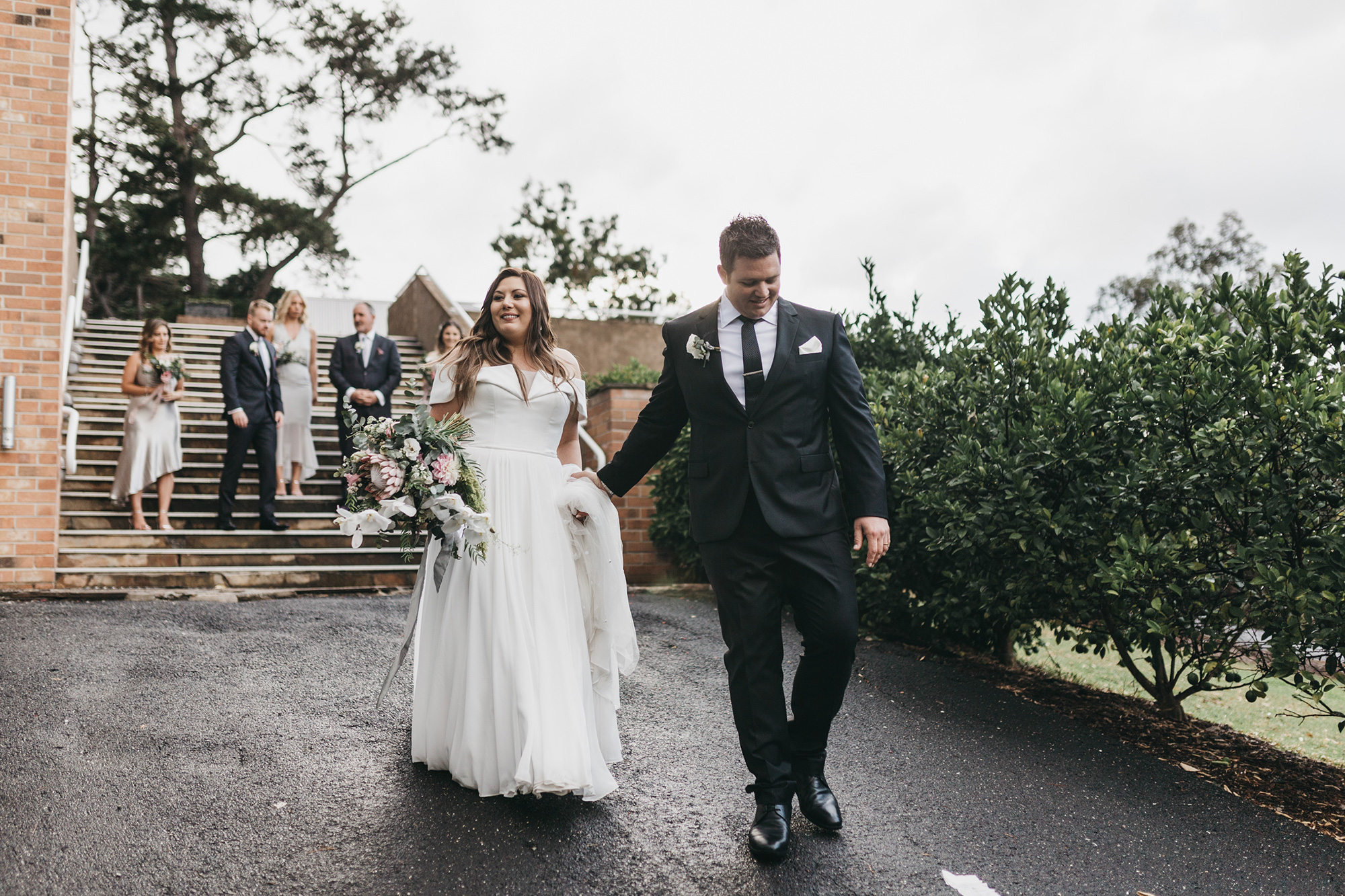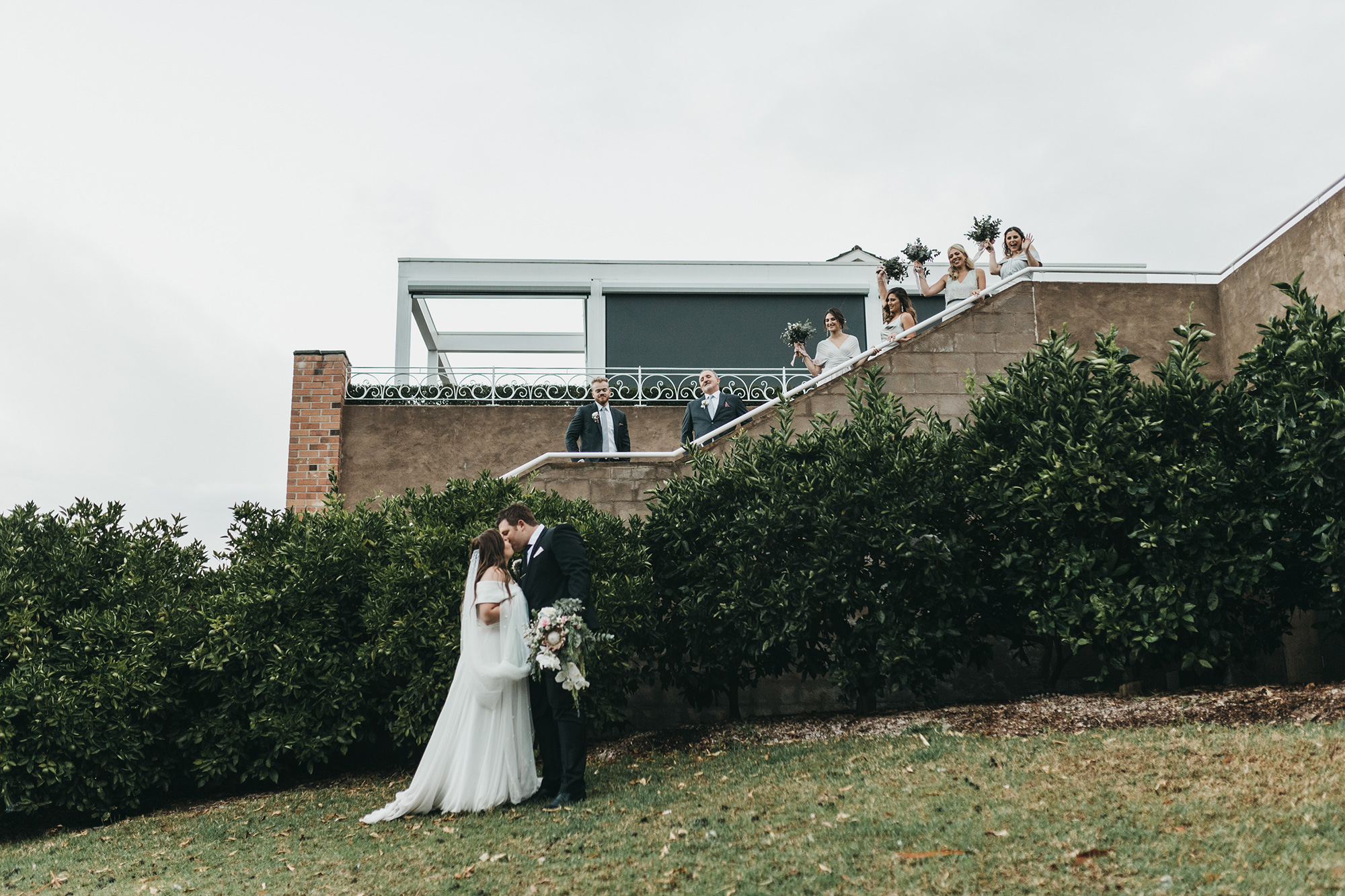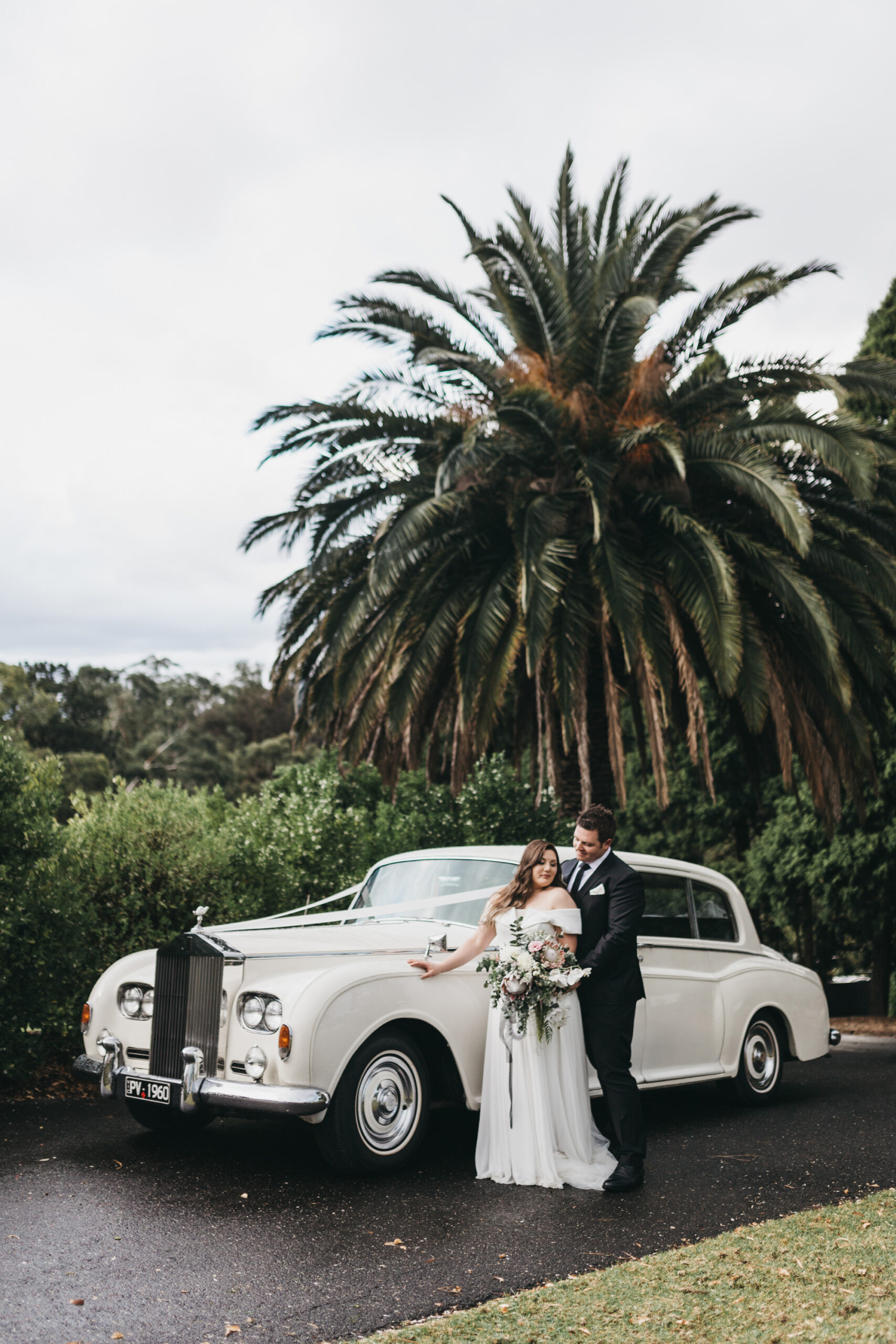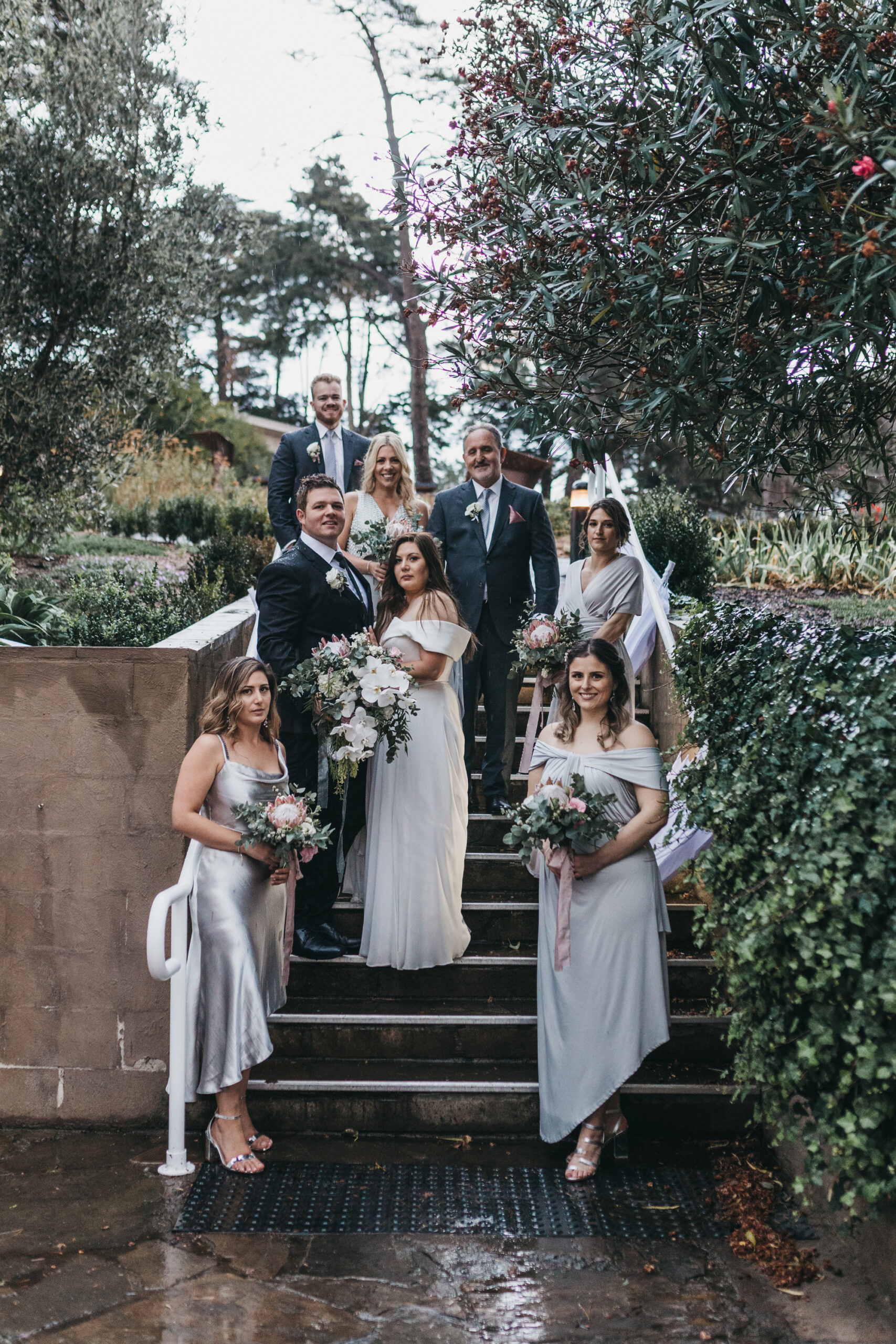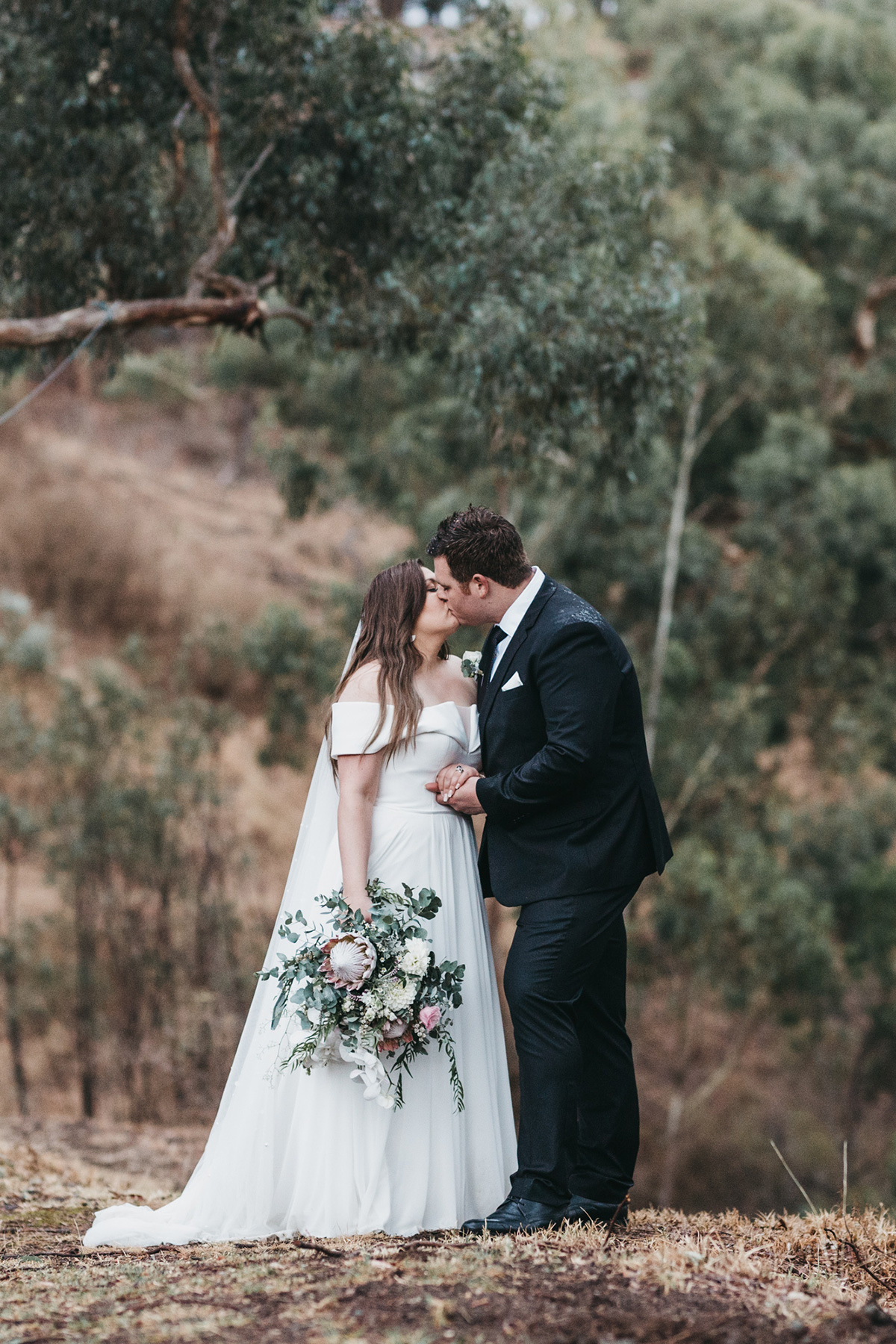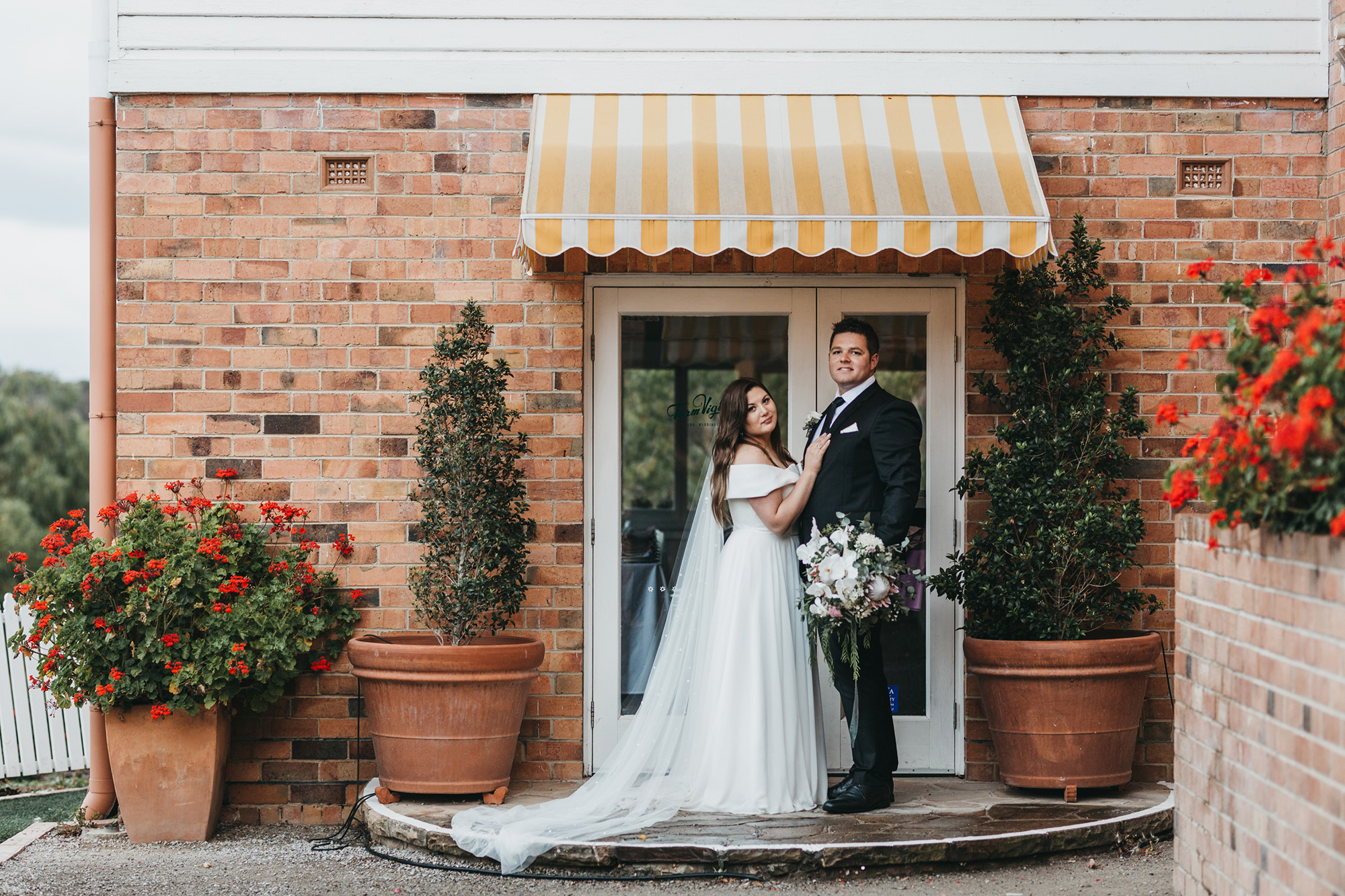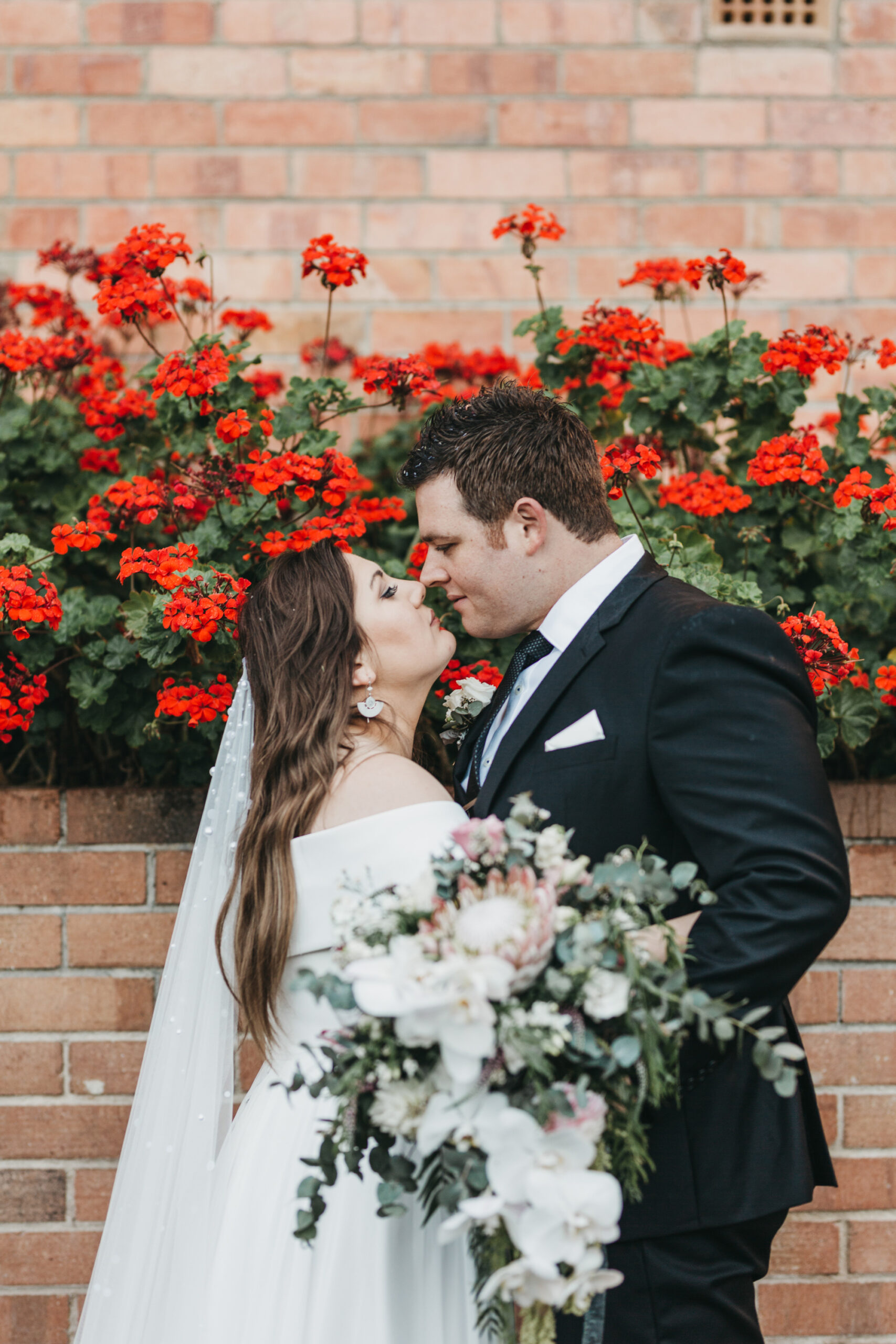 "It was simple and elegant and I felt it represented me," Nadia says of her wedding dress from Embrace Bridal. "The ladies were beautiful and helpful and their dresses are unique and well priced."