Toowoomba-based creative April Hildred is always keeping an eye out for the latest trends.
Travelling through America, April, of Must Be April Photography, discovered the milk bath, taking the concept home and making it her own.
April has been busily capturing mothers and babies in milk to create treasured memories, before moving to expand the art form into bridal photography as she demonstrates in this stunning milk bath photoshoot.
April worked with Brisbane-based model Madeline Stuart, the world's first professional model with Down syndrome.
Teenager Madeline is changing the face of modelling and garnering an international reputation, including heading down the catwalk at New York Fashion Week.
"Madeline was a joy to work with, she was very friendly and enjoyed having a laugh and dancing on set," April says.
A favoured luxury for queens throughout history, April says the milk bath concept was a perfect setting for brides.
"As both a wedding and a portrait photographer, I designed the shoot to reflect both the innocence and femininity of a bride, and the romantic nature of my milk bath portraits, all the while with Madeline's beautiful strawberry blonde features in mind," she says.
Photos courtesy of  Must Be April Photography.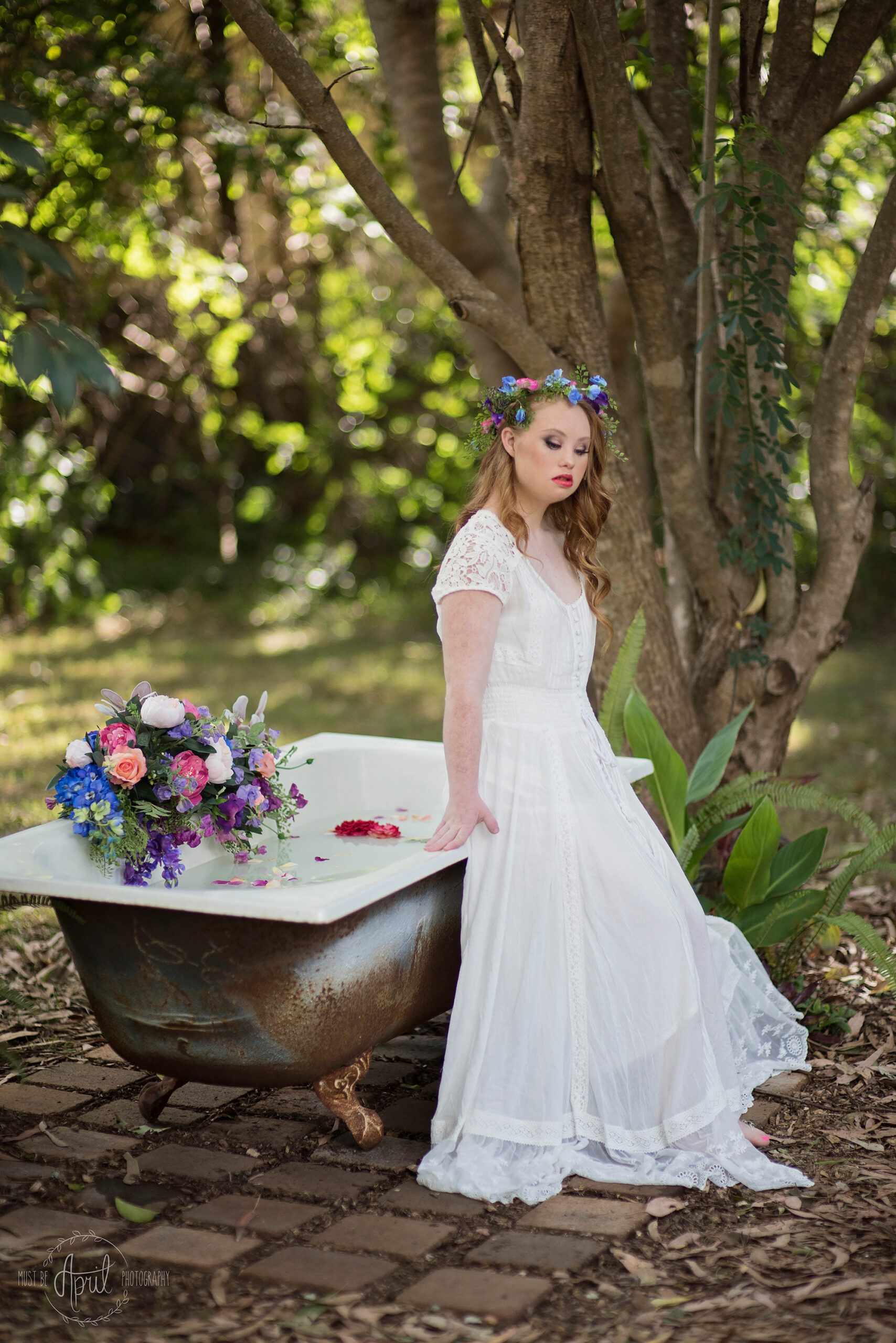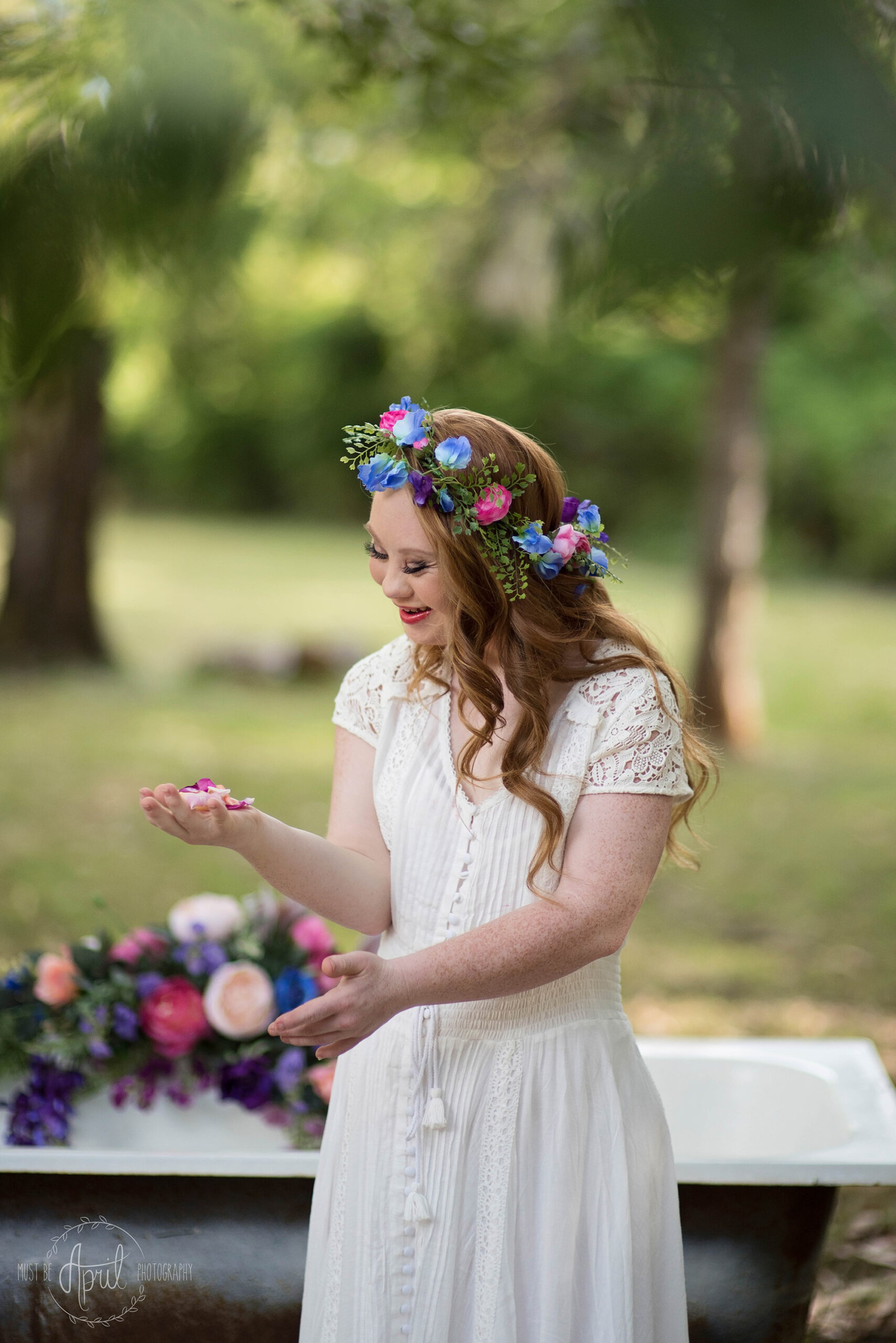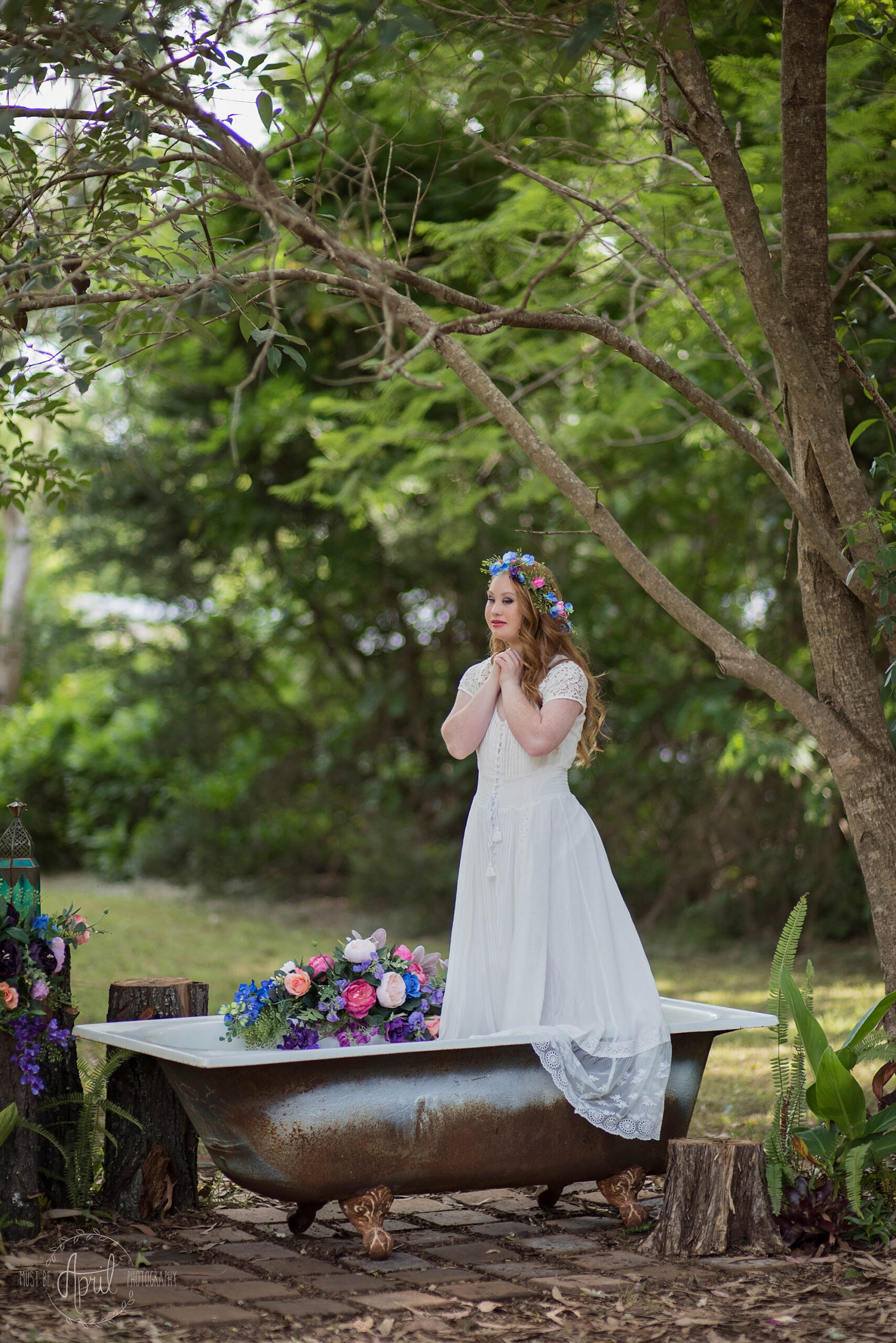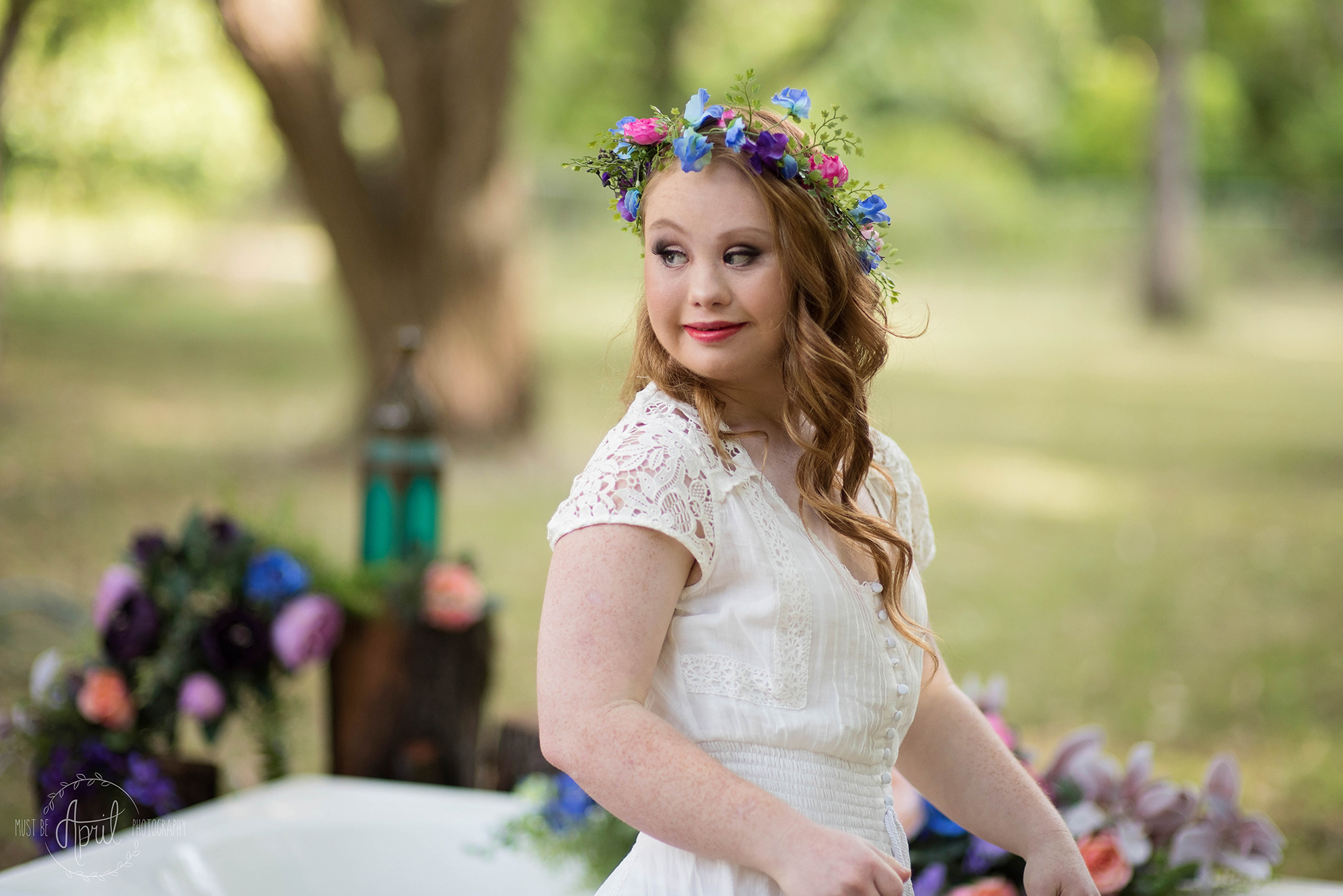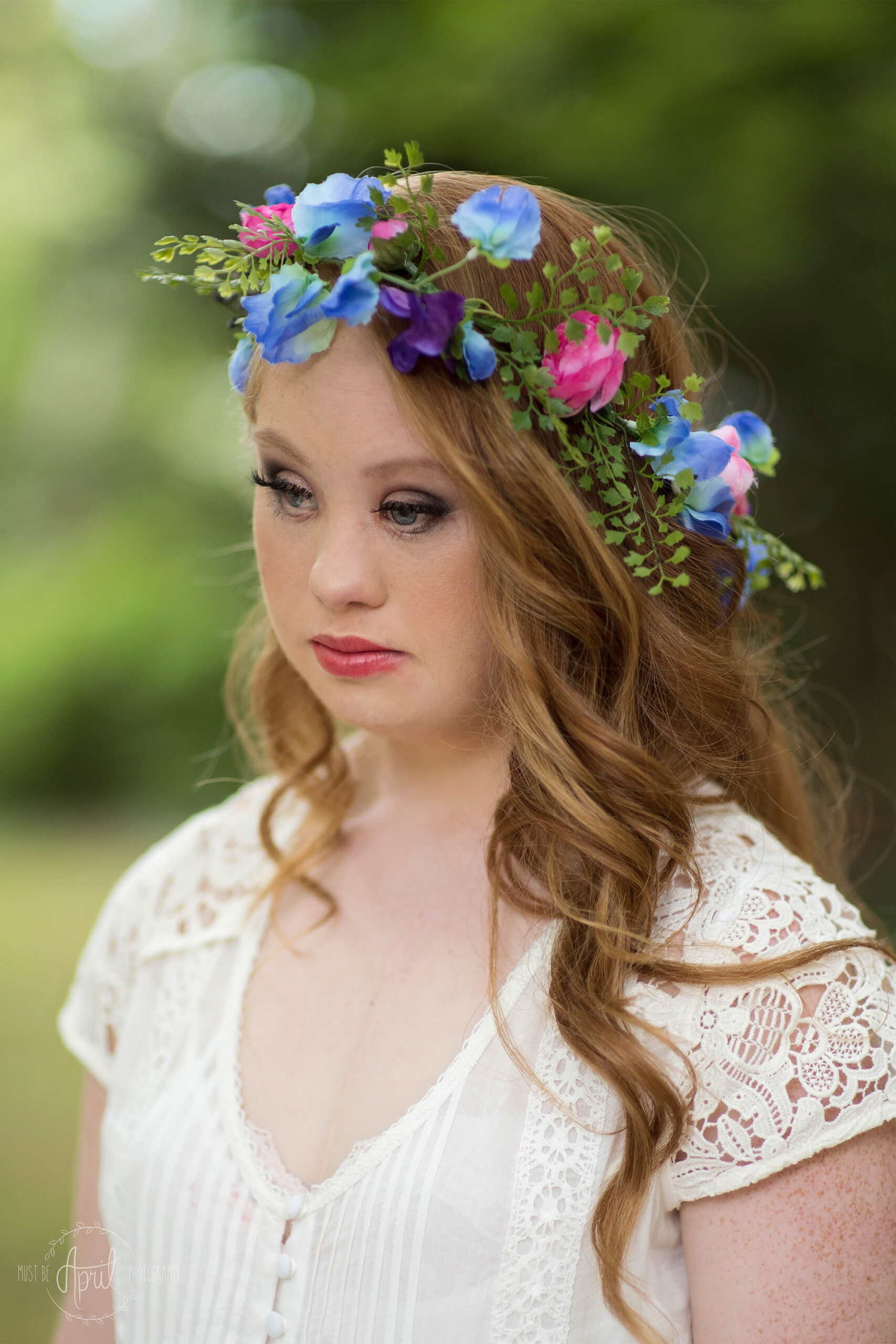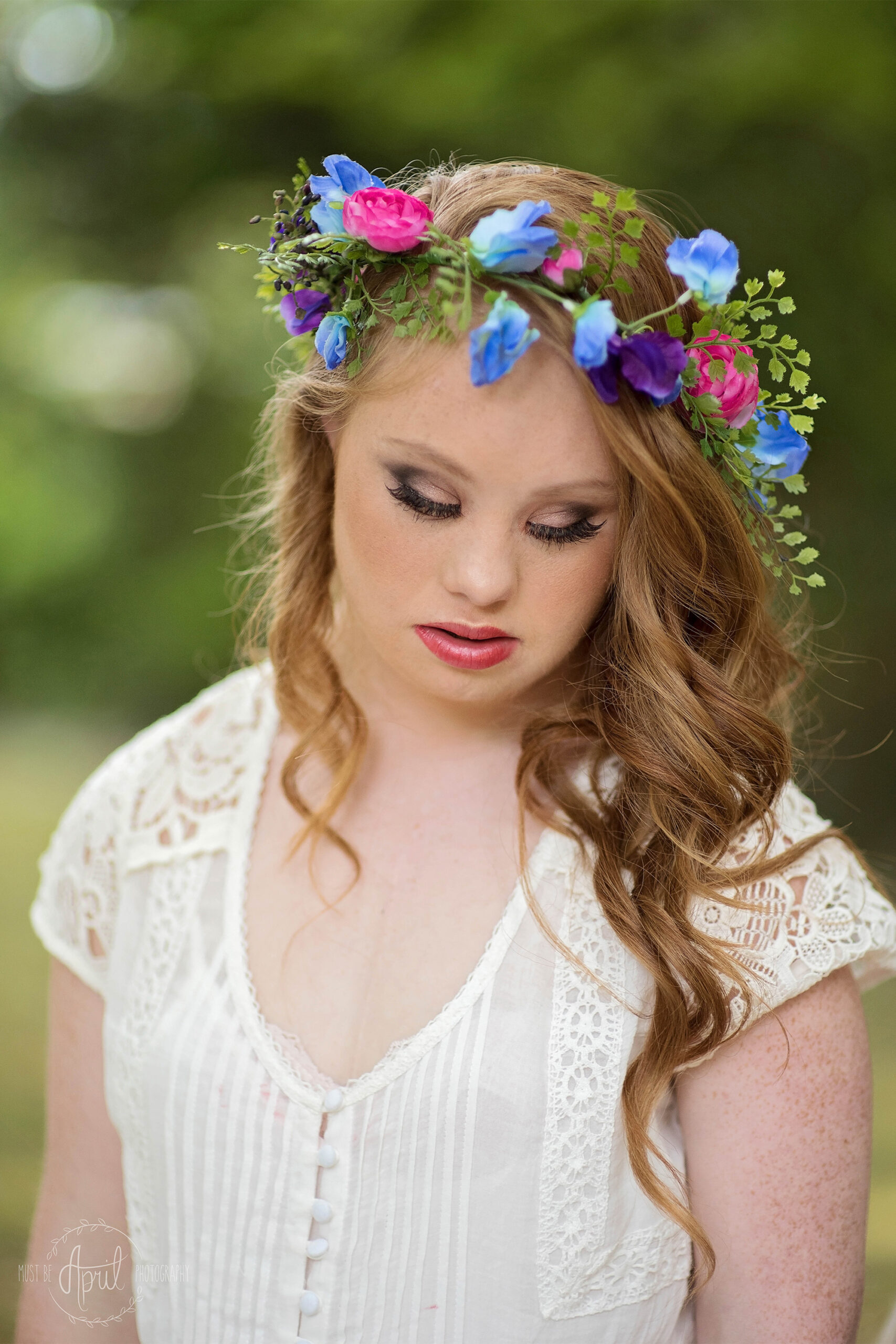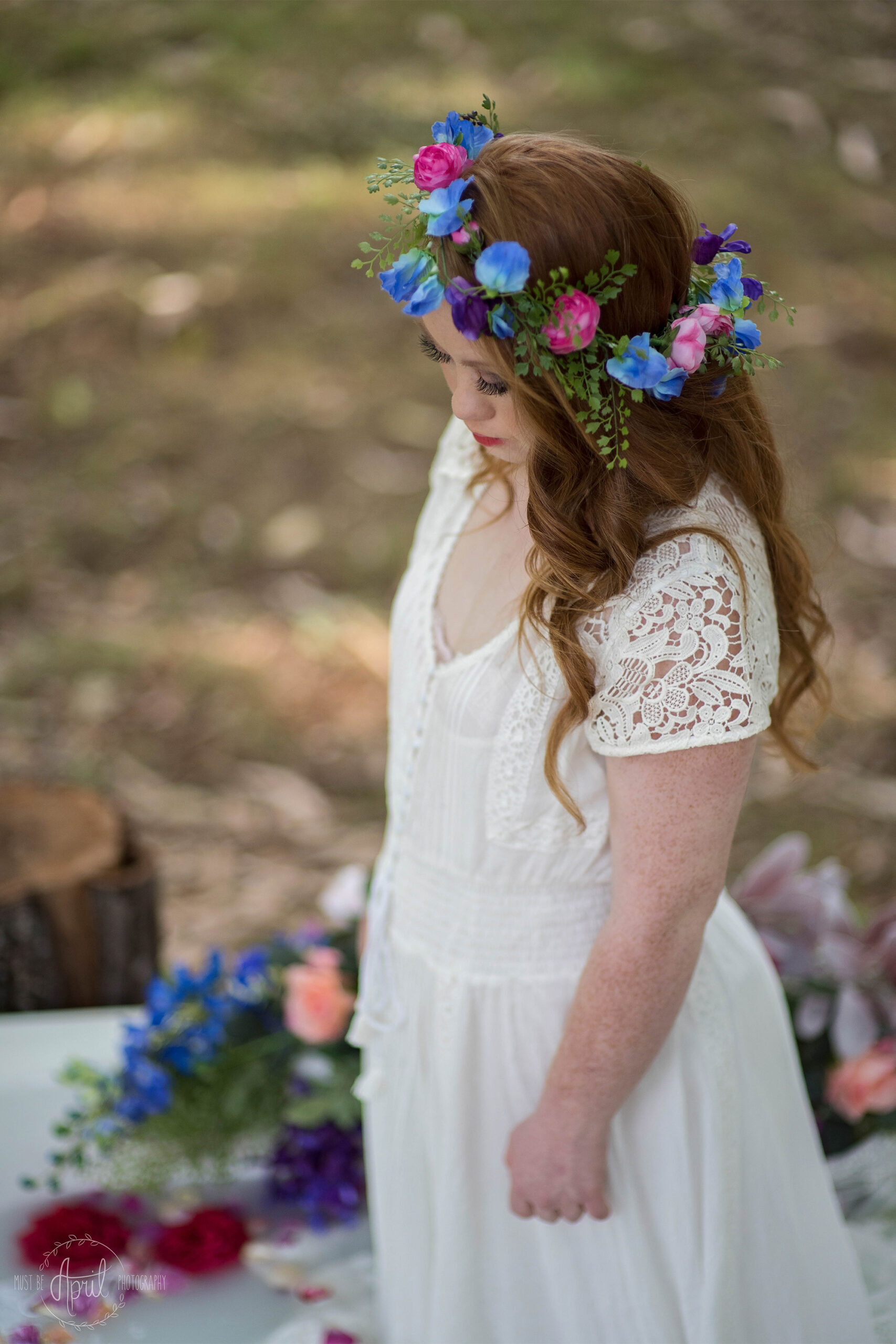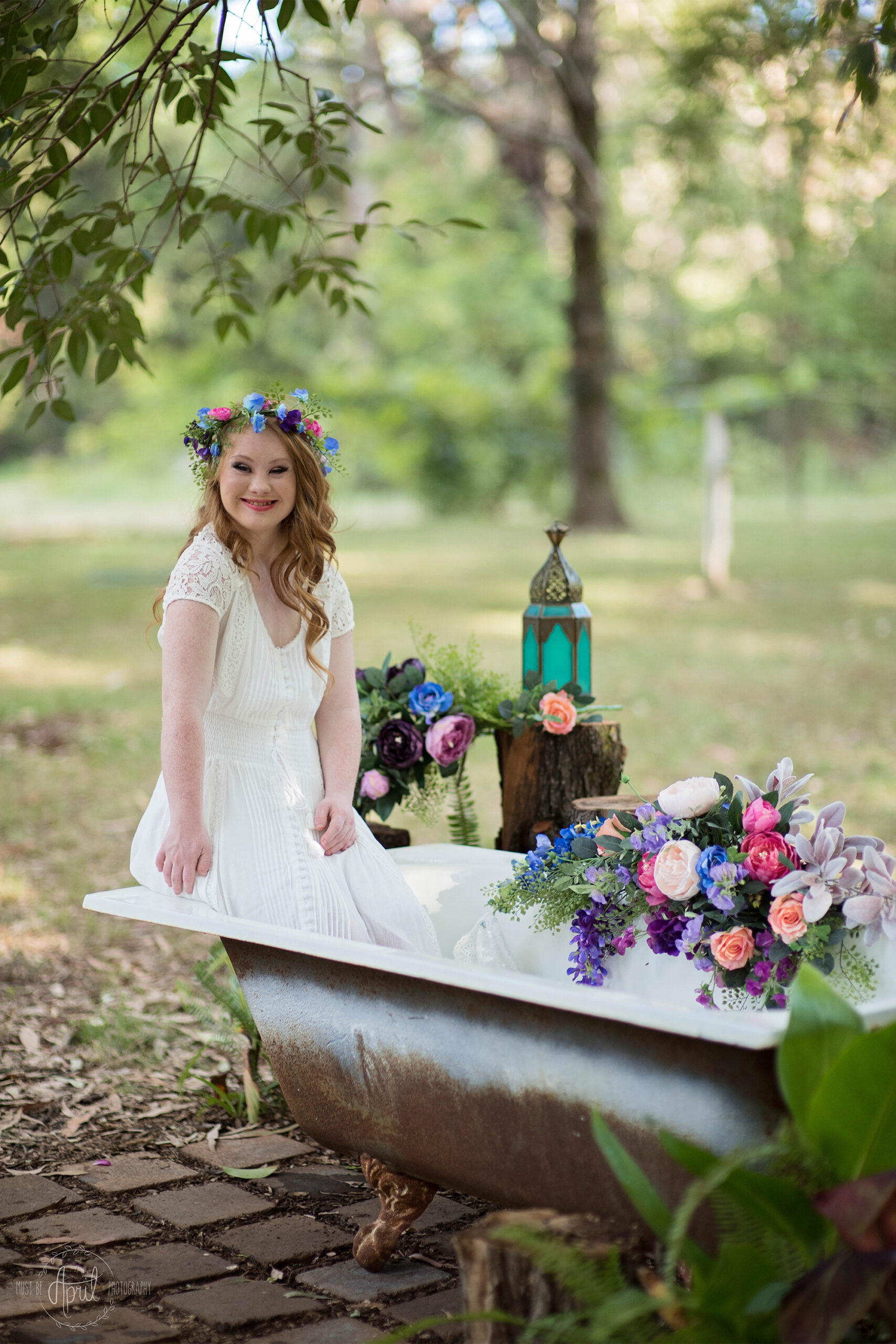 A vintage clawfoot bath was the perfect choice for the rustic-style shoot and was adorned with blooms in shades of blue, purple and pink.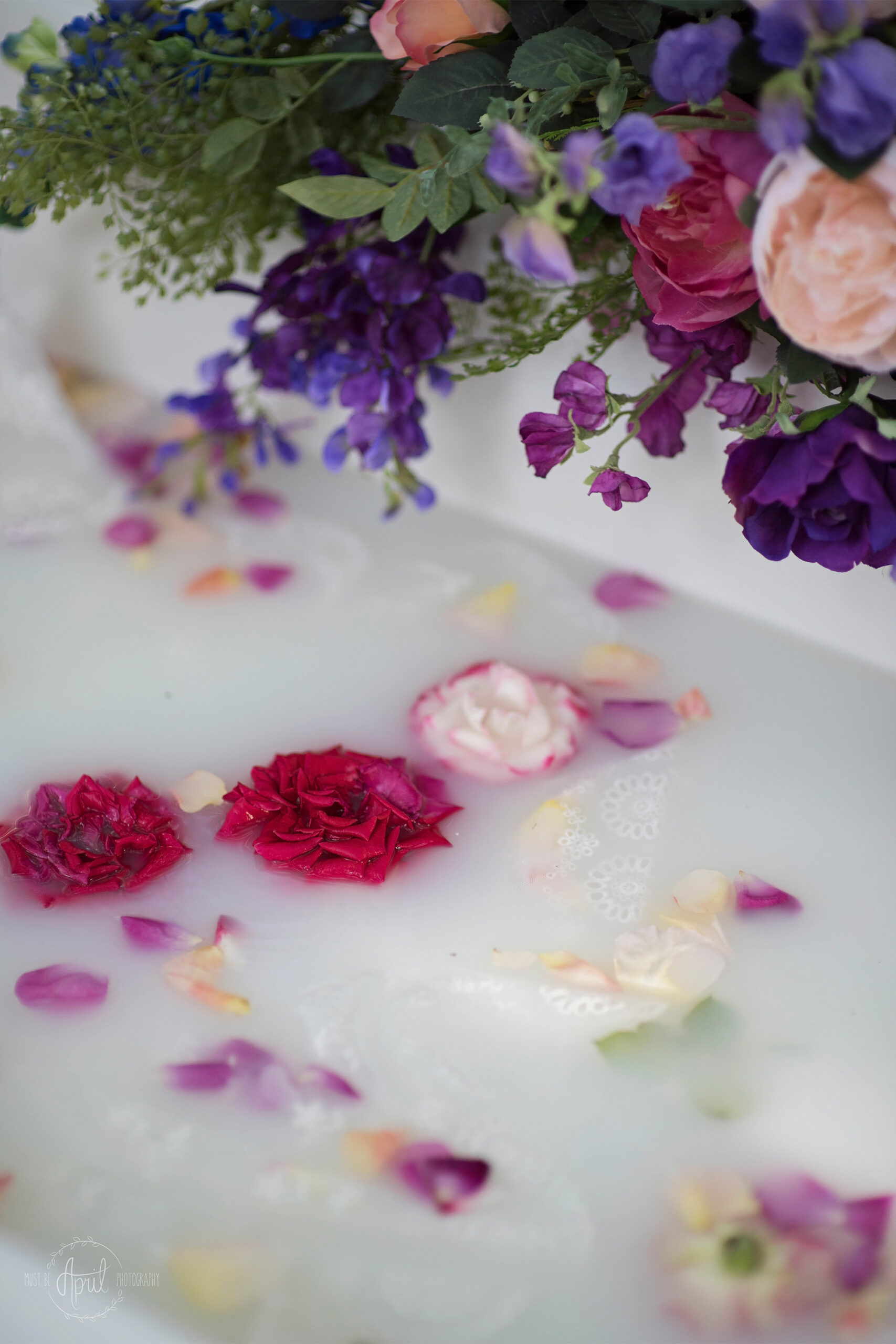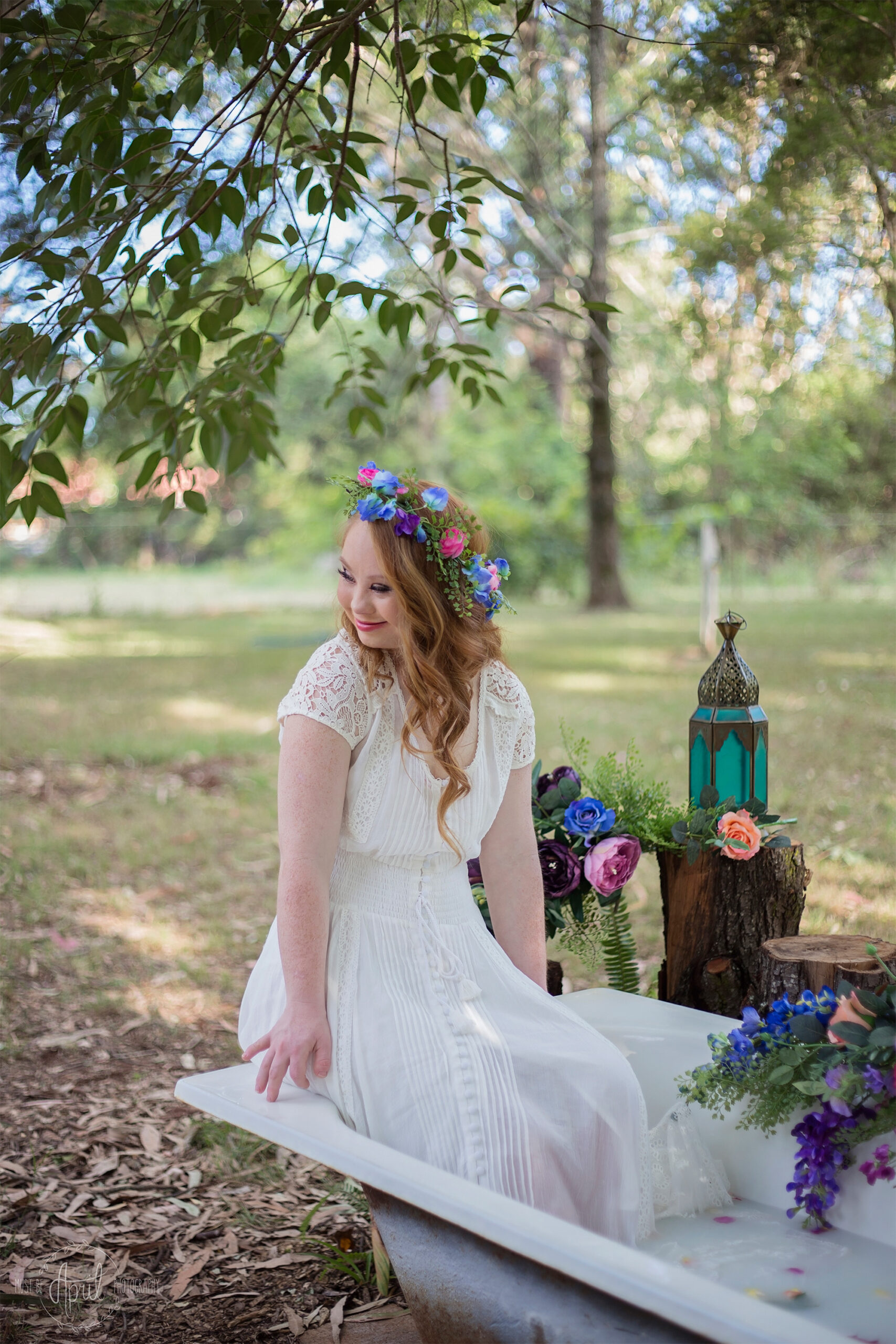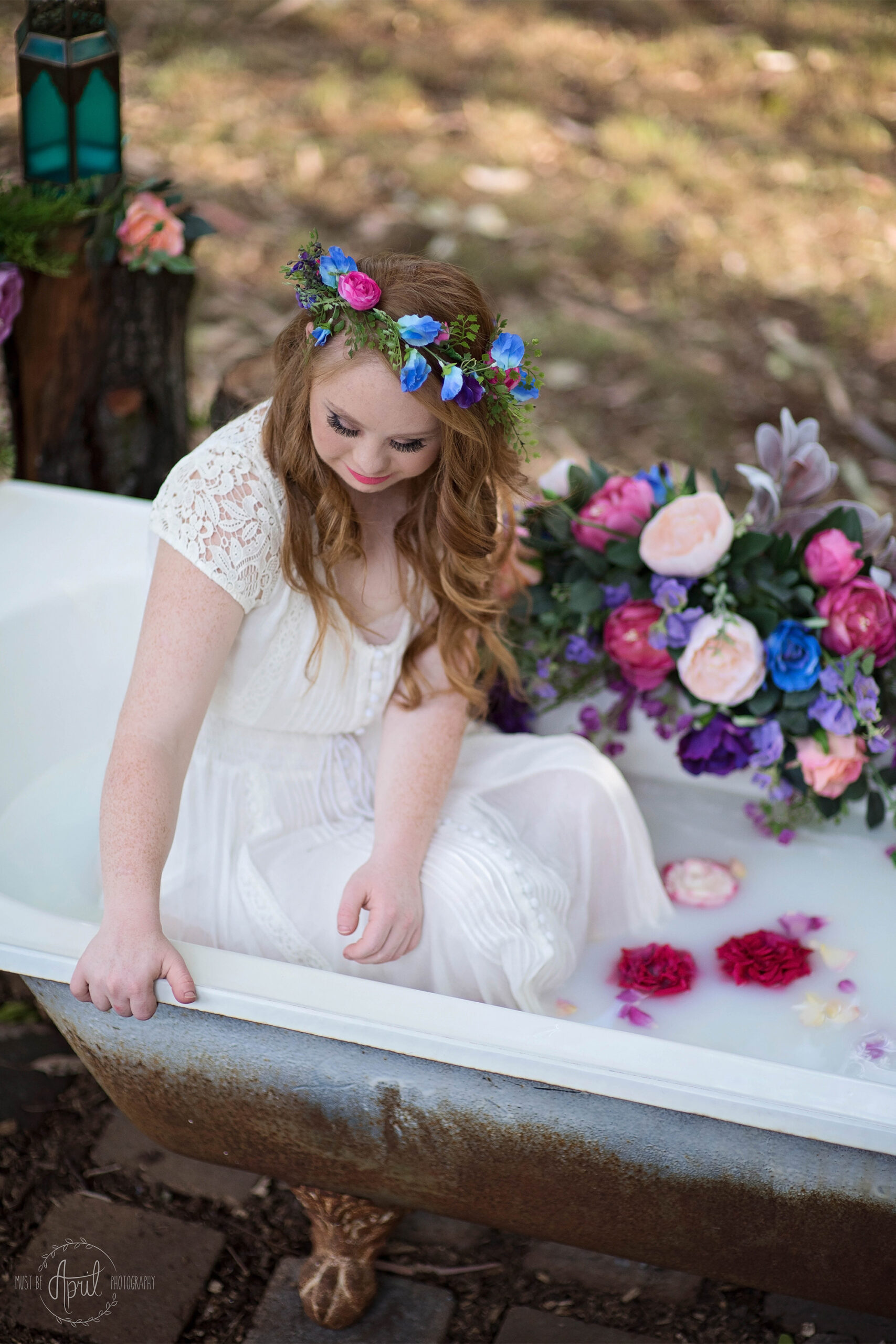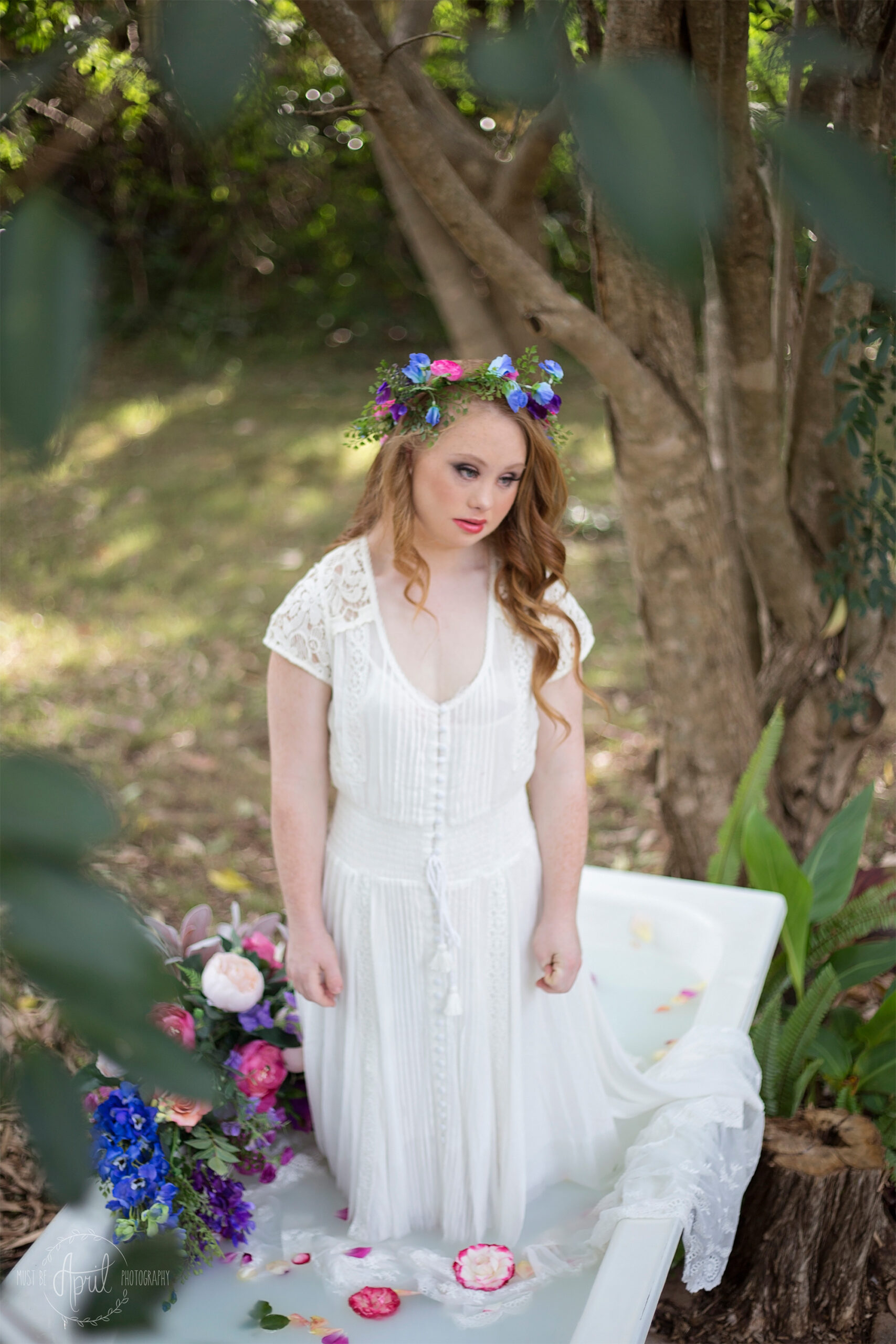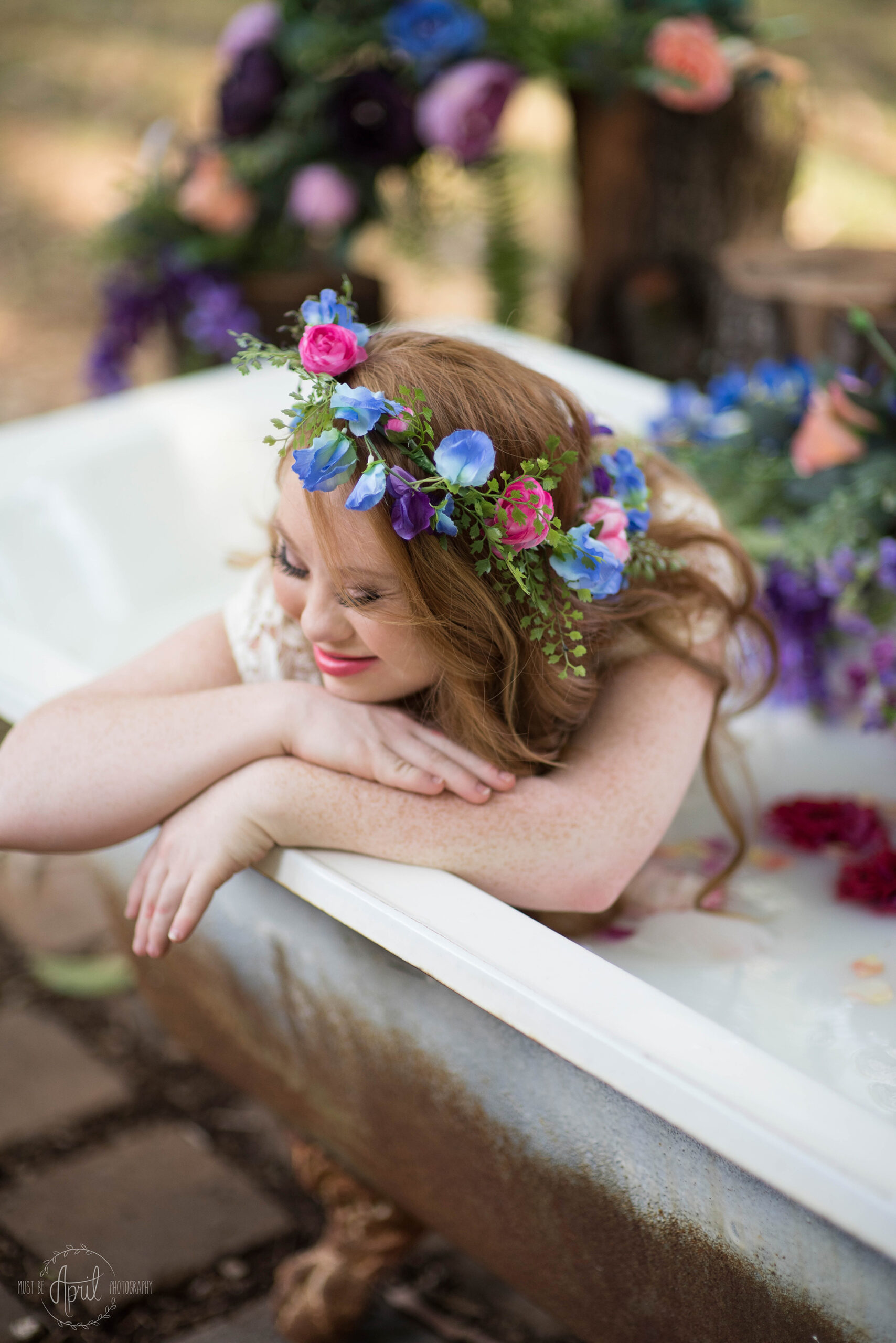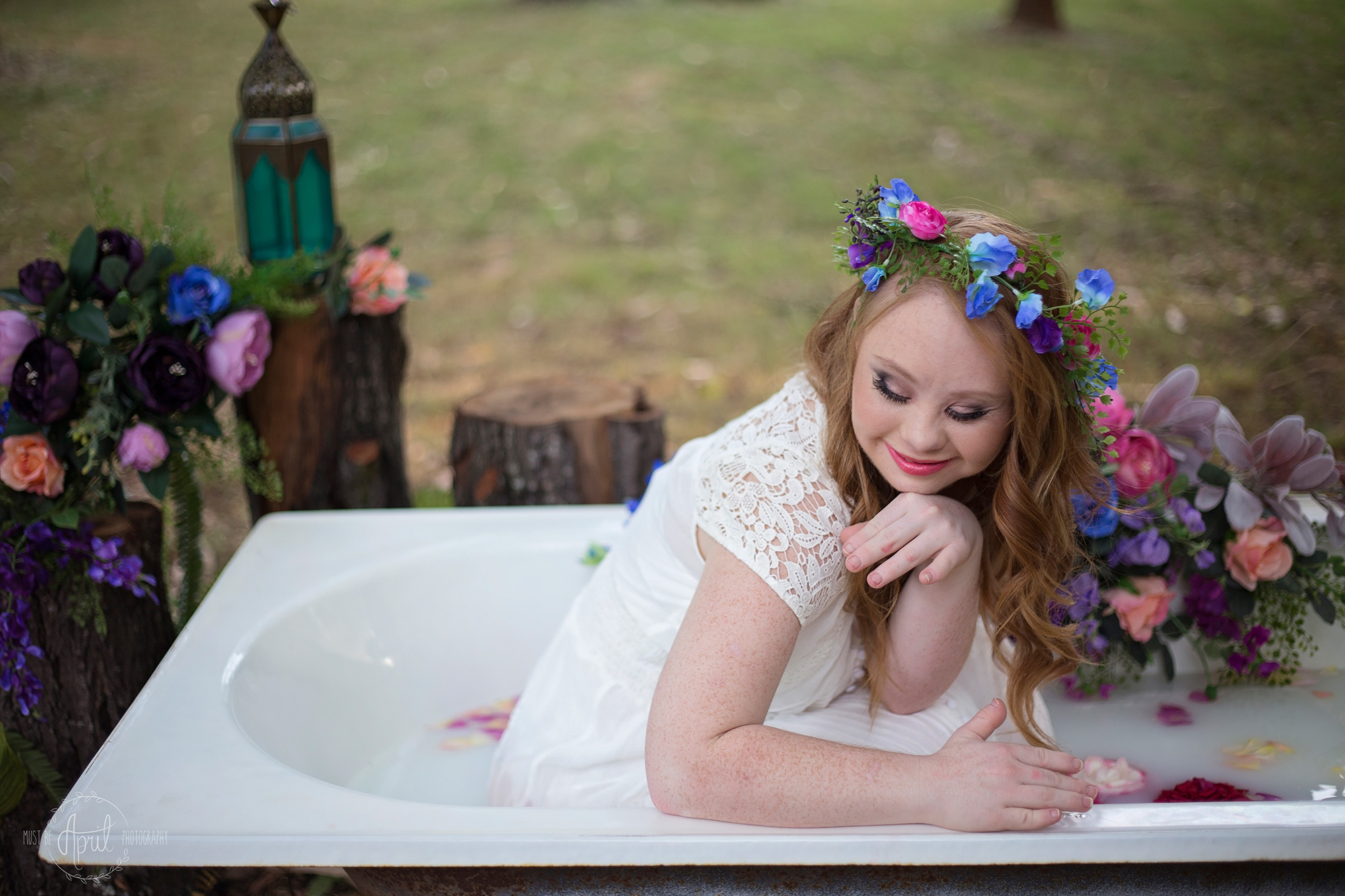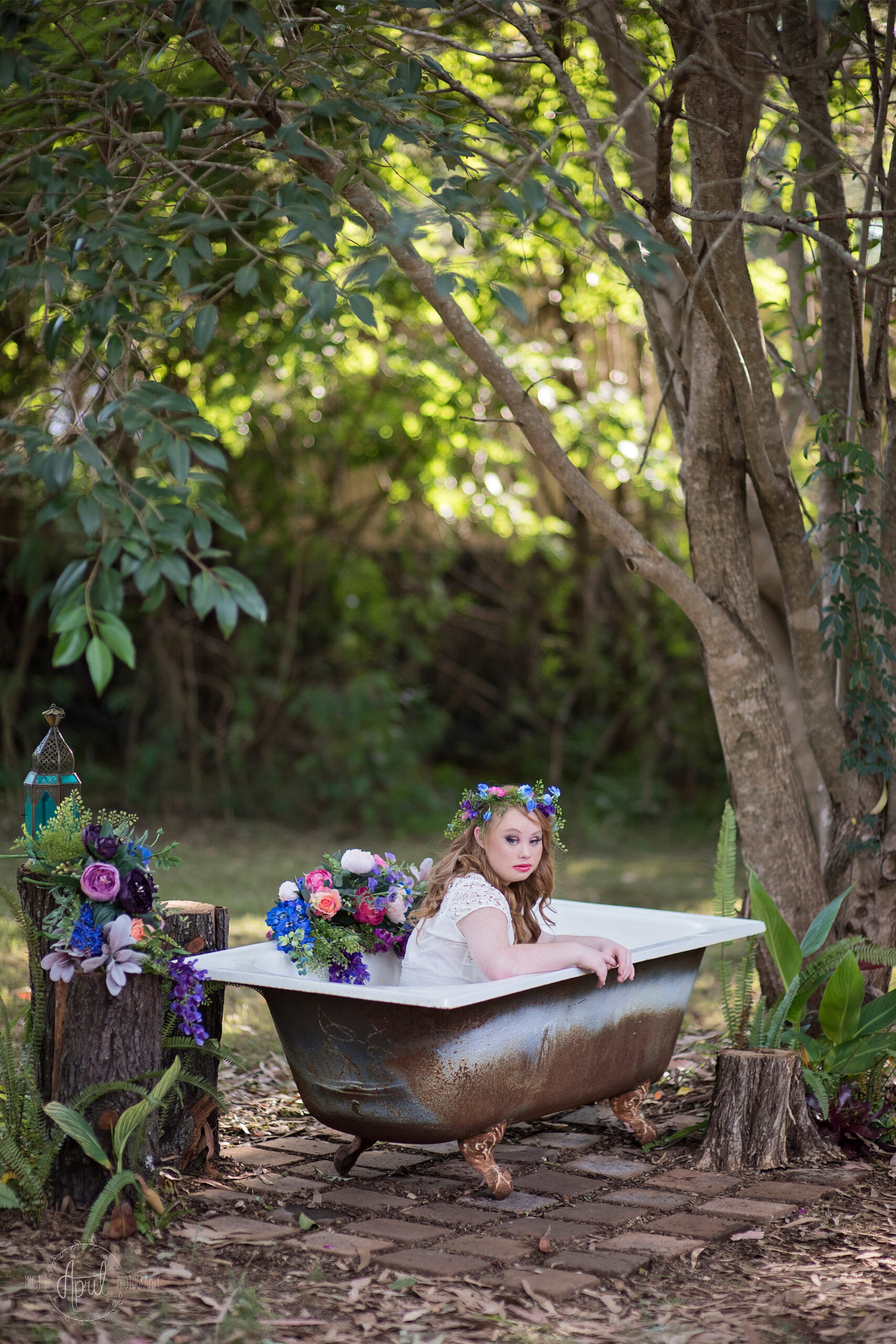 The shoot was hosted in April's outdoor studio in Highfields. The talented photographer says the milk bath is a concept suited to a variety of subjects, including maternity, women's glamour and newborn shots.