February 14, 2015 felt like any other Valentine's Day for Monica Dingal-Jimenez, but Troy Mapu had other plans.
"Troy took me out to dinner but during he was acting strange, turned out at the end of the night he was proposing to me! Excited, I started to plan straight away!" Monica, 24, says.
"We set our wedding date to August 12, 2017, that was the exact date where Troy asked me to be his girlfriend."
Thinking ahead of their future, Monica and Troy, 26, wanted to check their fertility.
"I was diagnosed with polycystic ovary syndrome, meaning it would be a little bit harder to fall pregnant," Monica explains.
The Central Coast, NSW, couple were told the sooner they started trying for a baby, the better.
"November 2016, we found out that we were pregnant, making our due date July 25, 2017!
Our parents pushed us to change our date, but unfortunately, it was too late. I said to our family, if I have to give birth down the aisle or be a pregnant bride so be it," Monica says.
The couple welcomed their daughter Kyah on July 15, less than a month before their modern classic wedding.
Monica and Troy wed at  Pullman Magenta Shores Resort in front of 100 friends and family.
Despite the stress of planning a wedding, on top of having a baby, Monica says she wouldn't change a thing.
"It was planned by myself over a two-year period, I gave birth four weeks before and still pulled off an amazing day!
"It couldn't have been any better."
Photos courtesy of Luisa Dingal Blanco and Catherine Winnard Photography.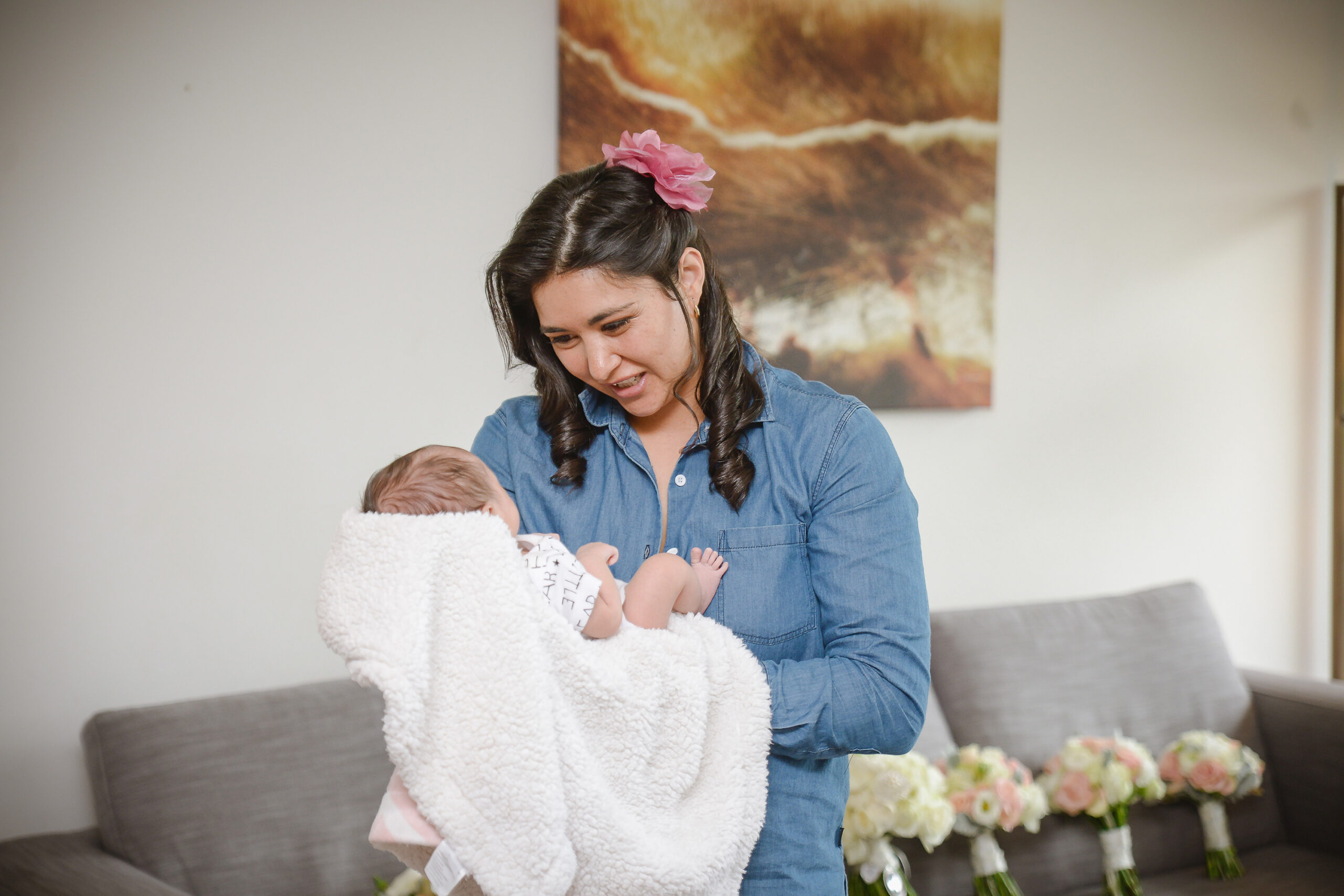 Monica and Troy's baby girl Kyah was born less than a month before their wedding!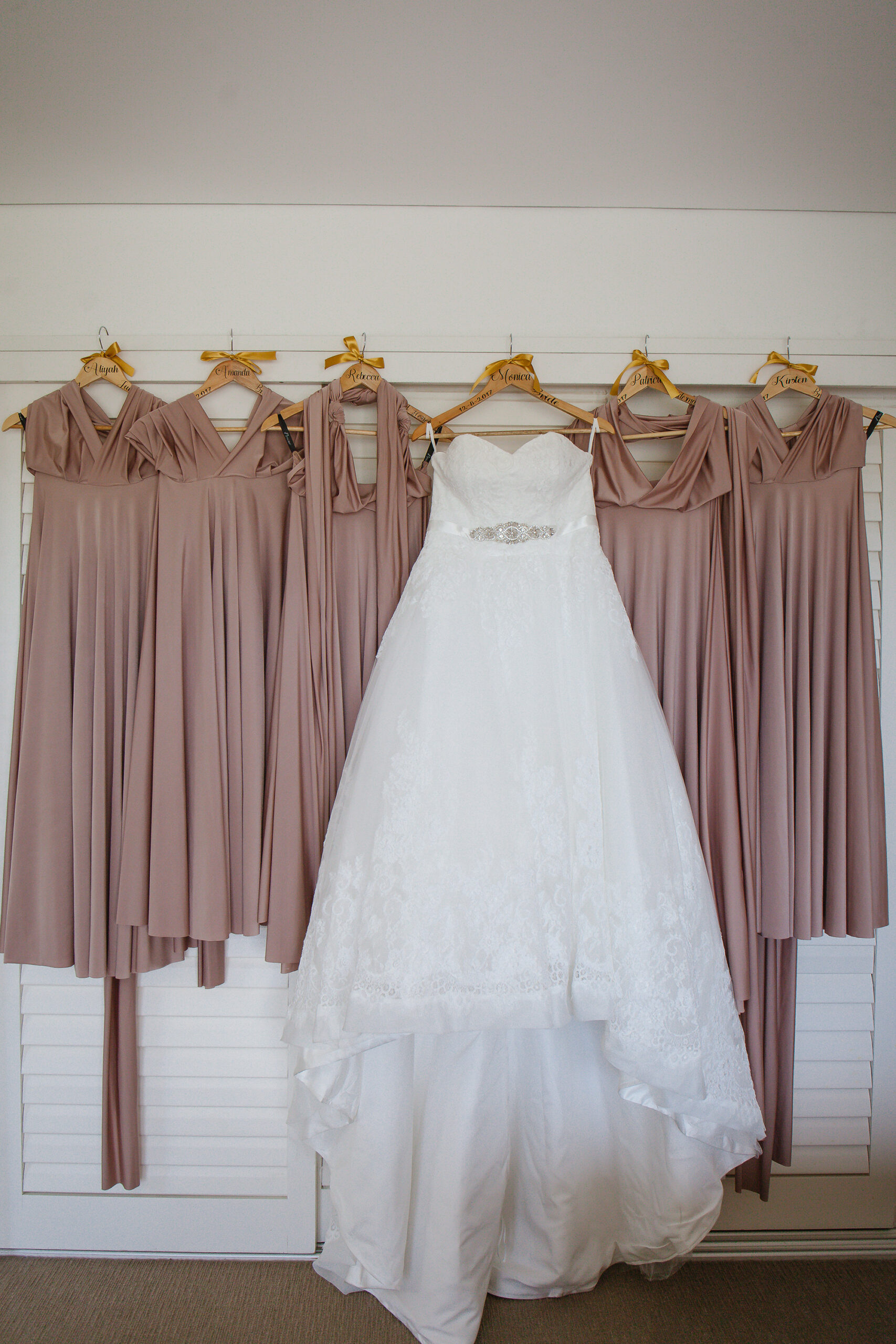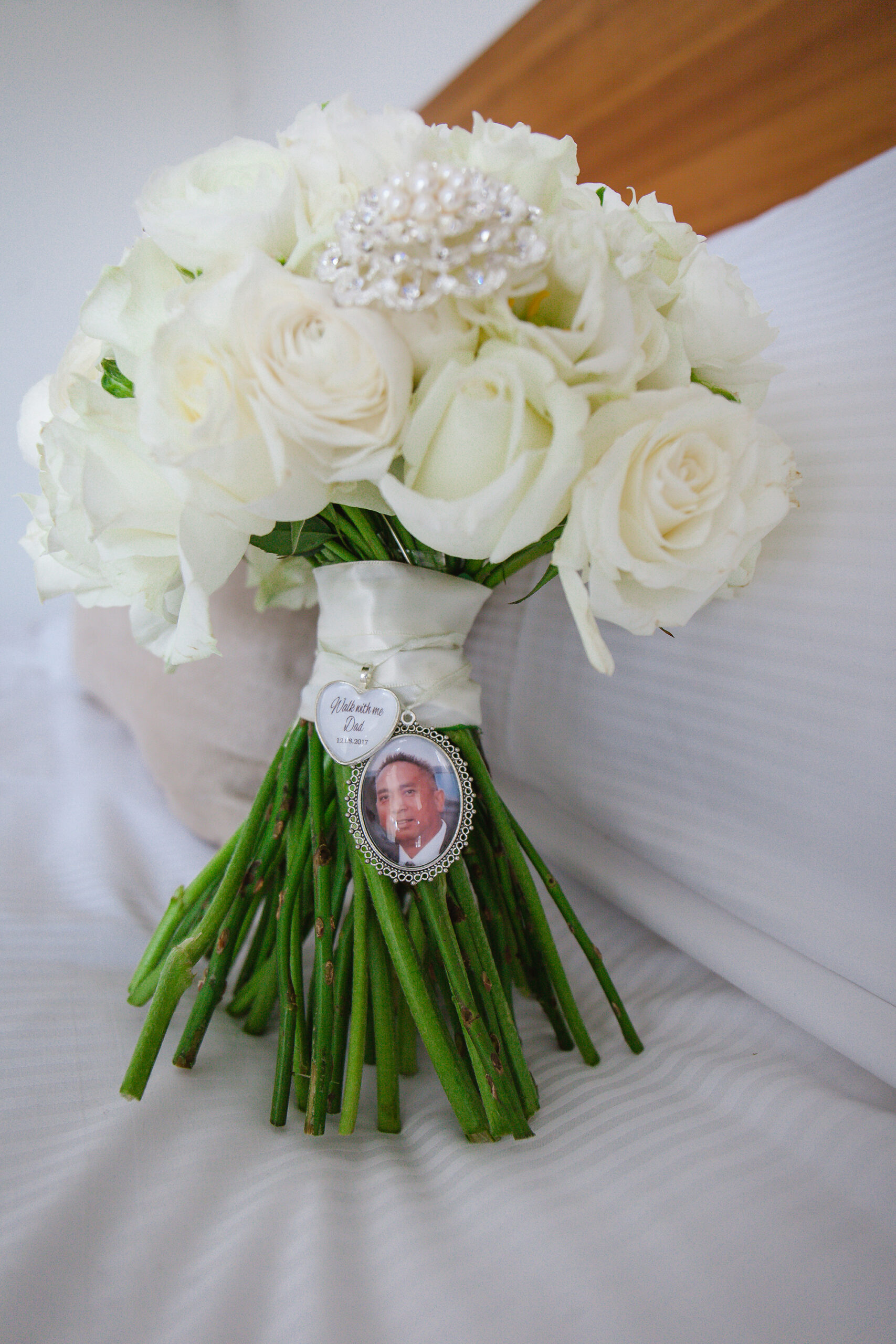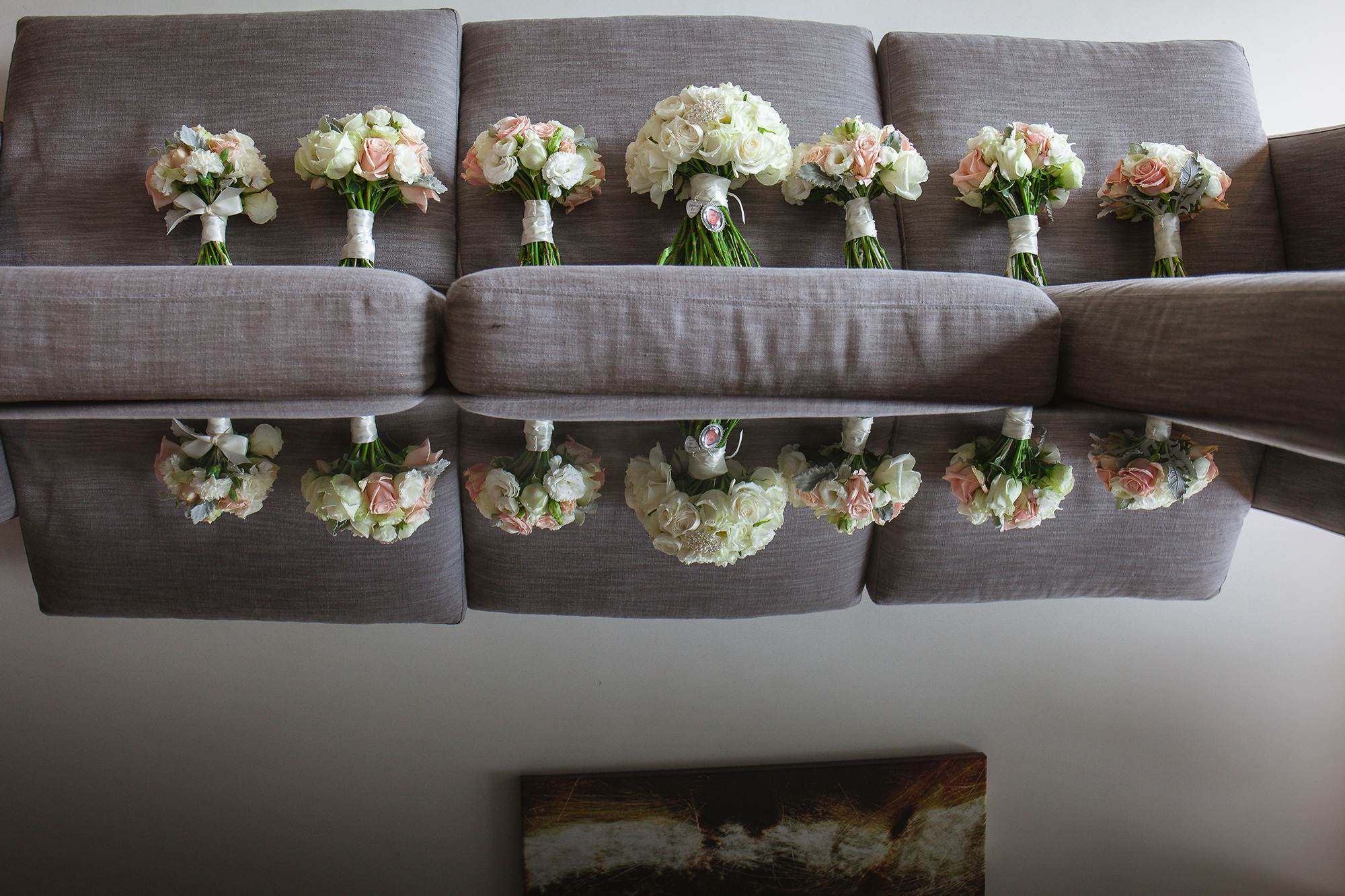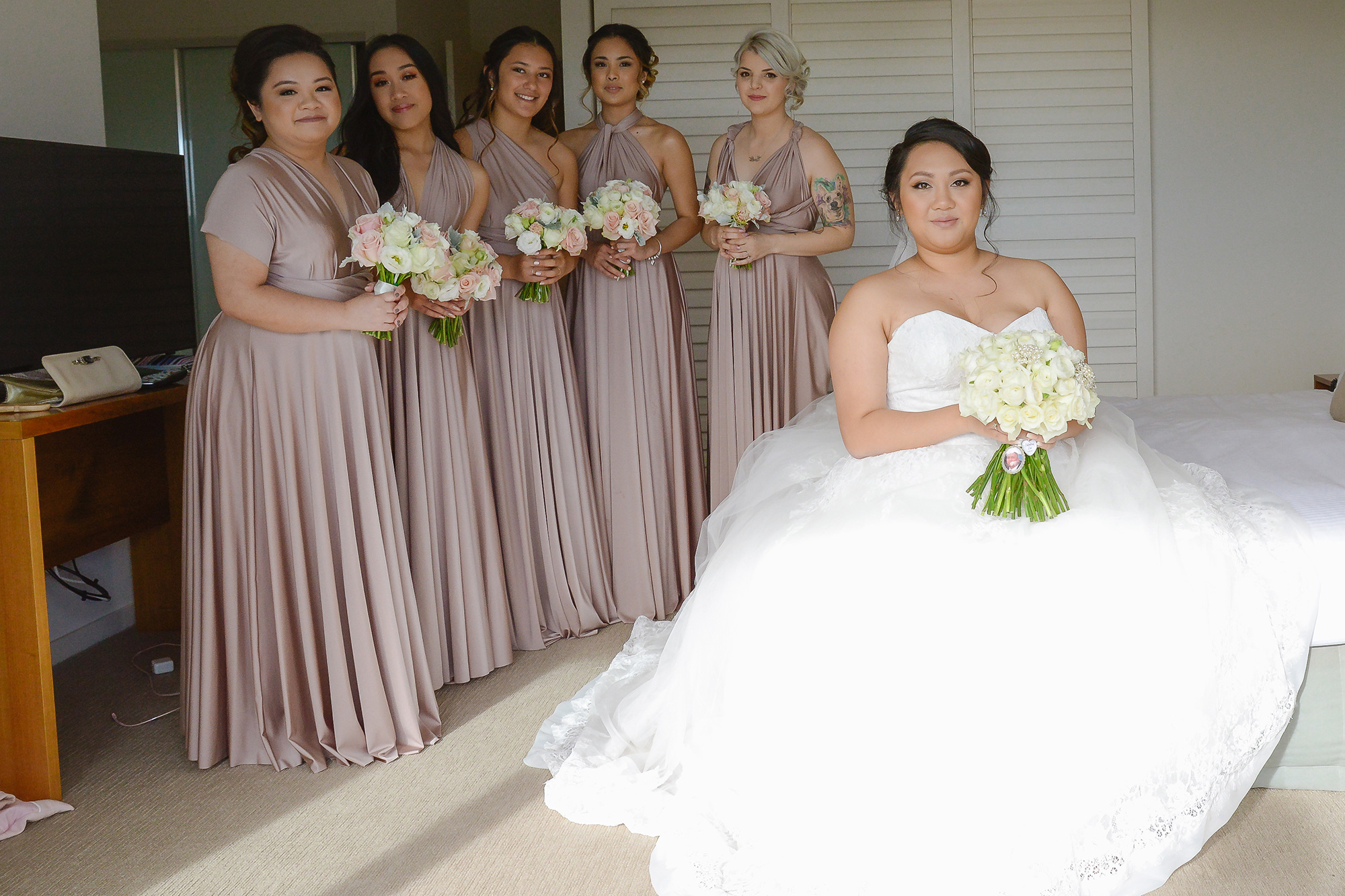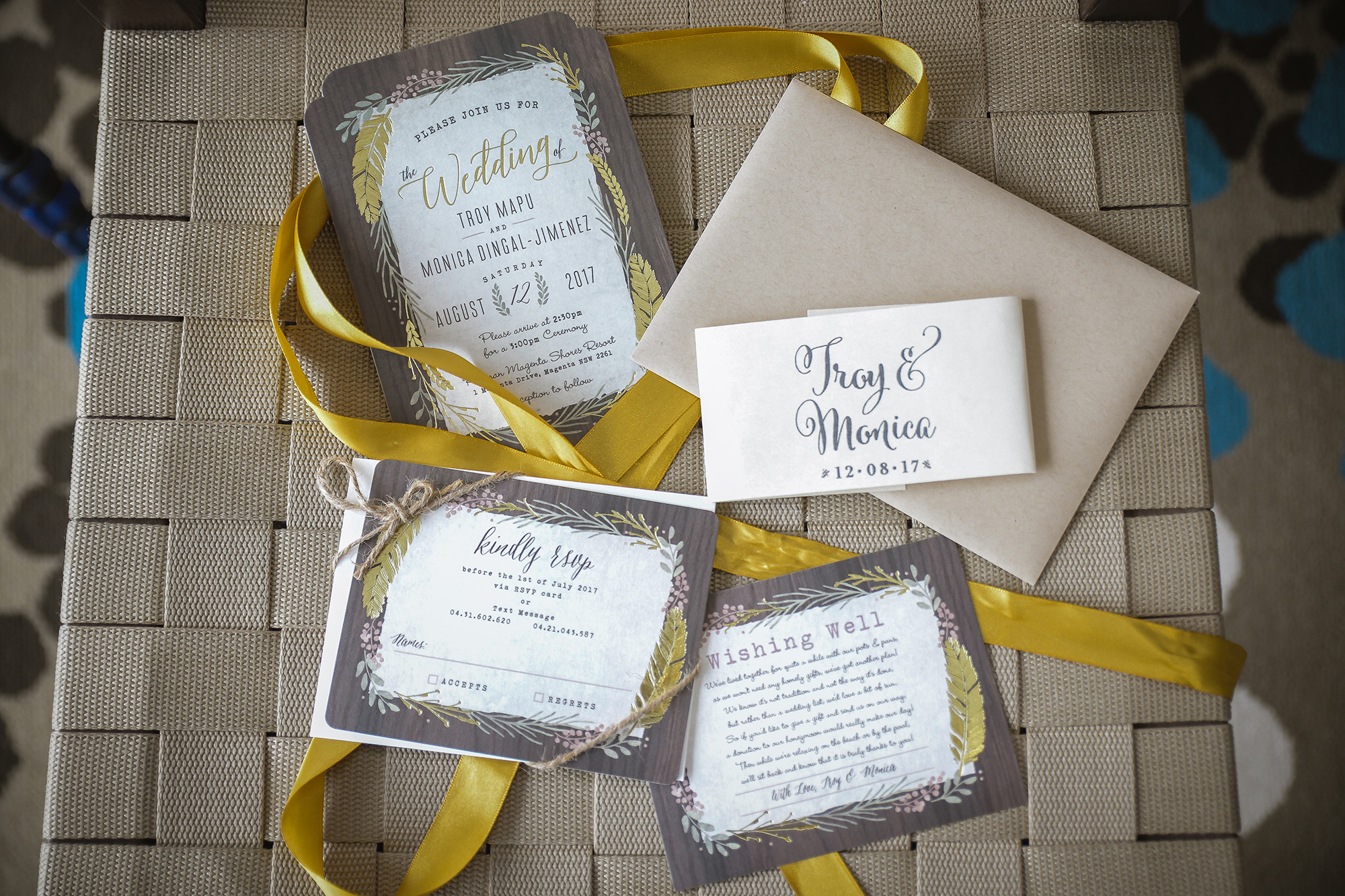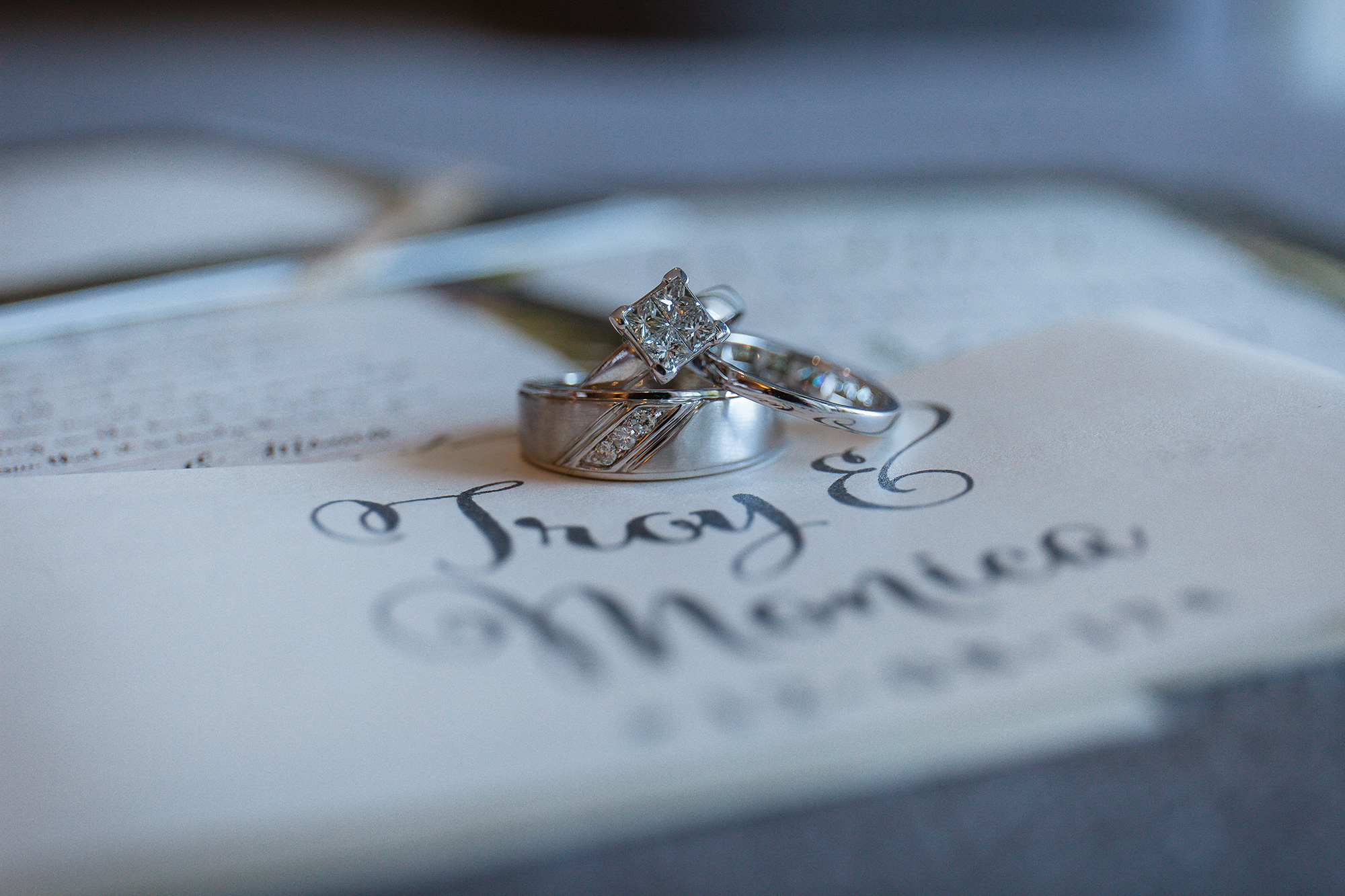 The couple got their classic rings from Michael Hill.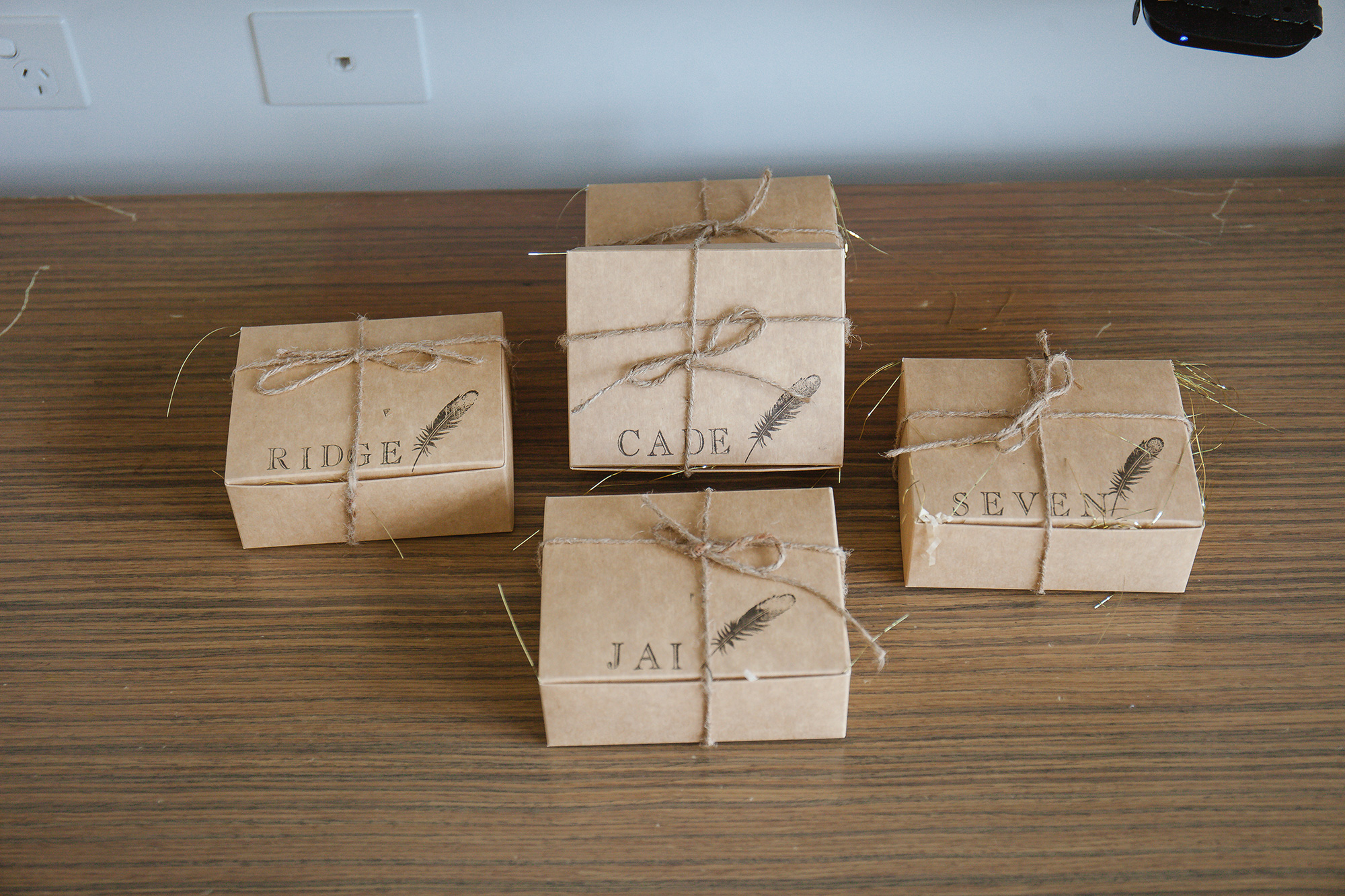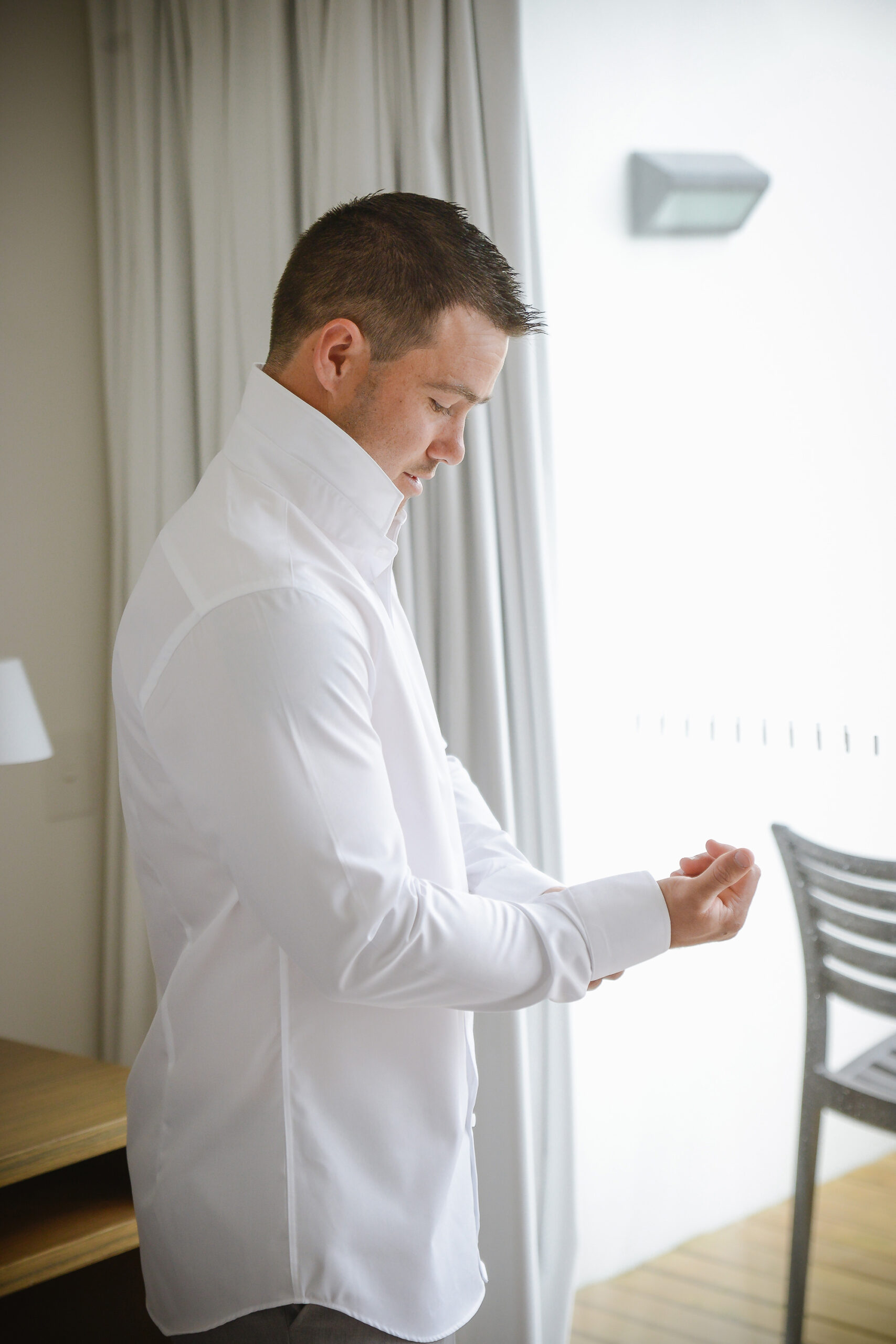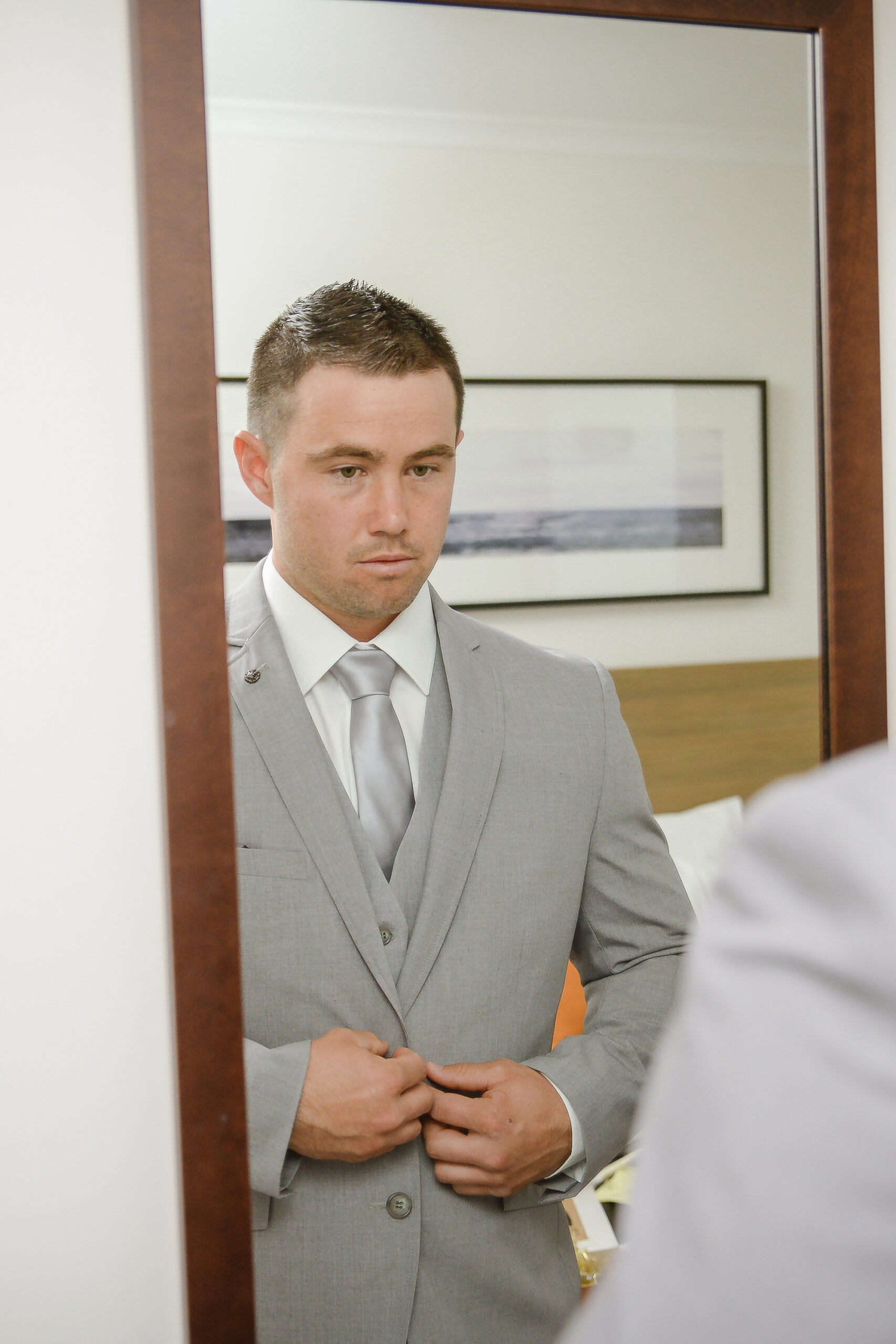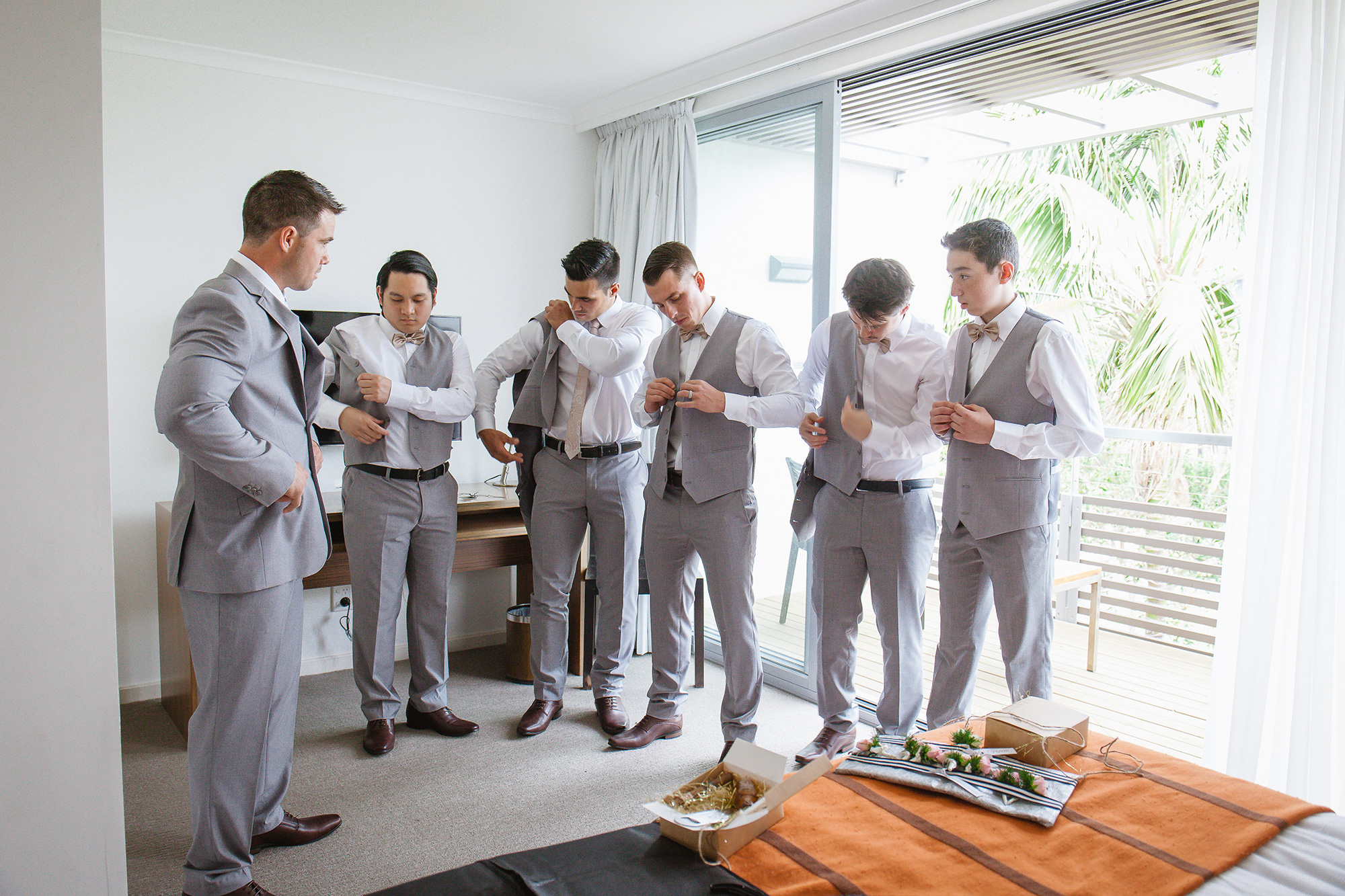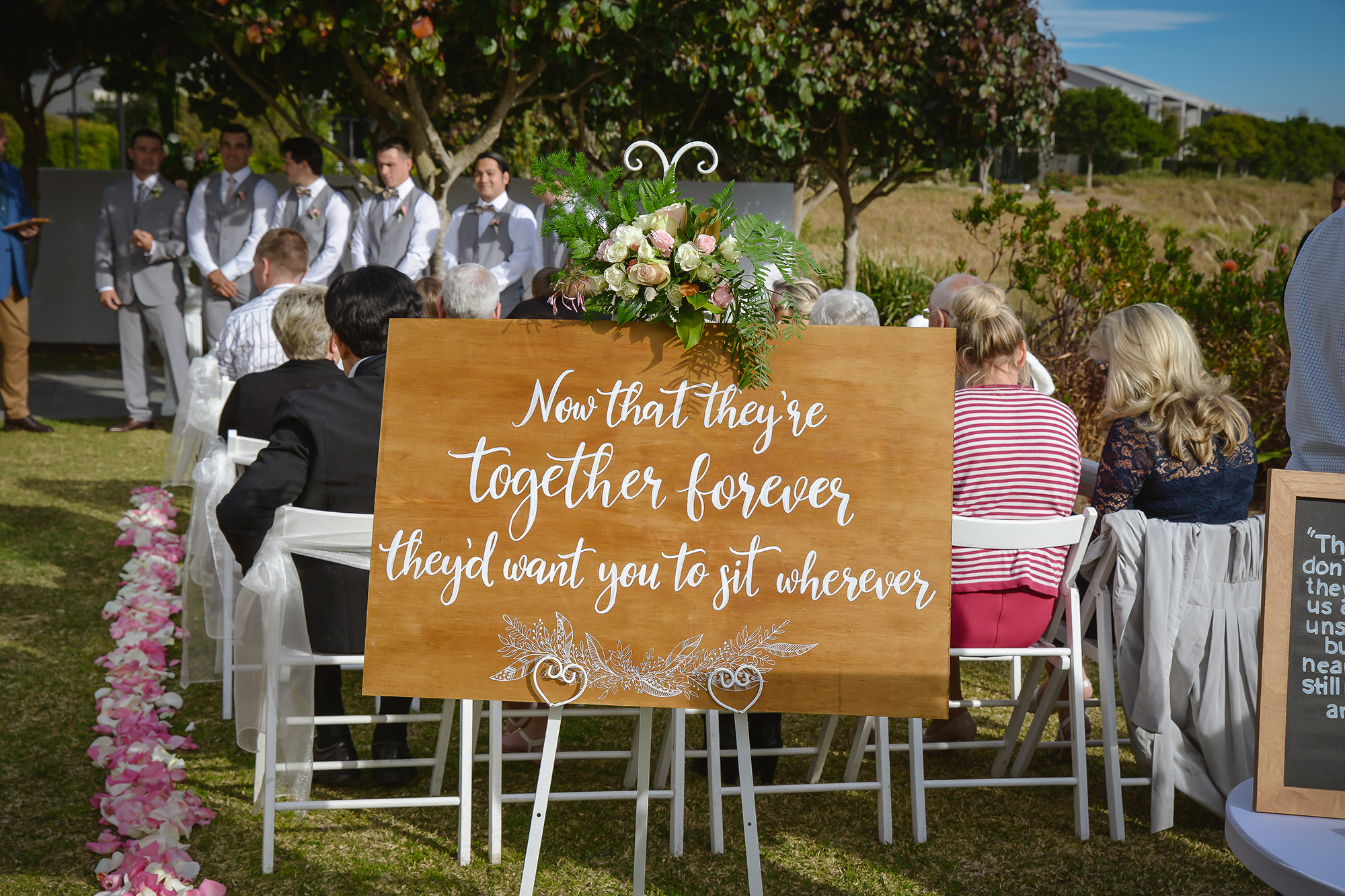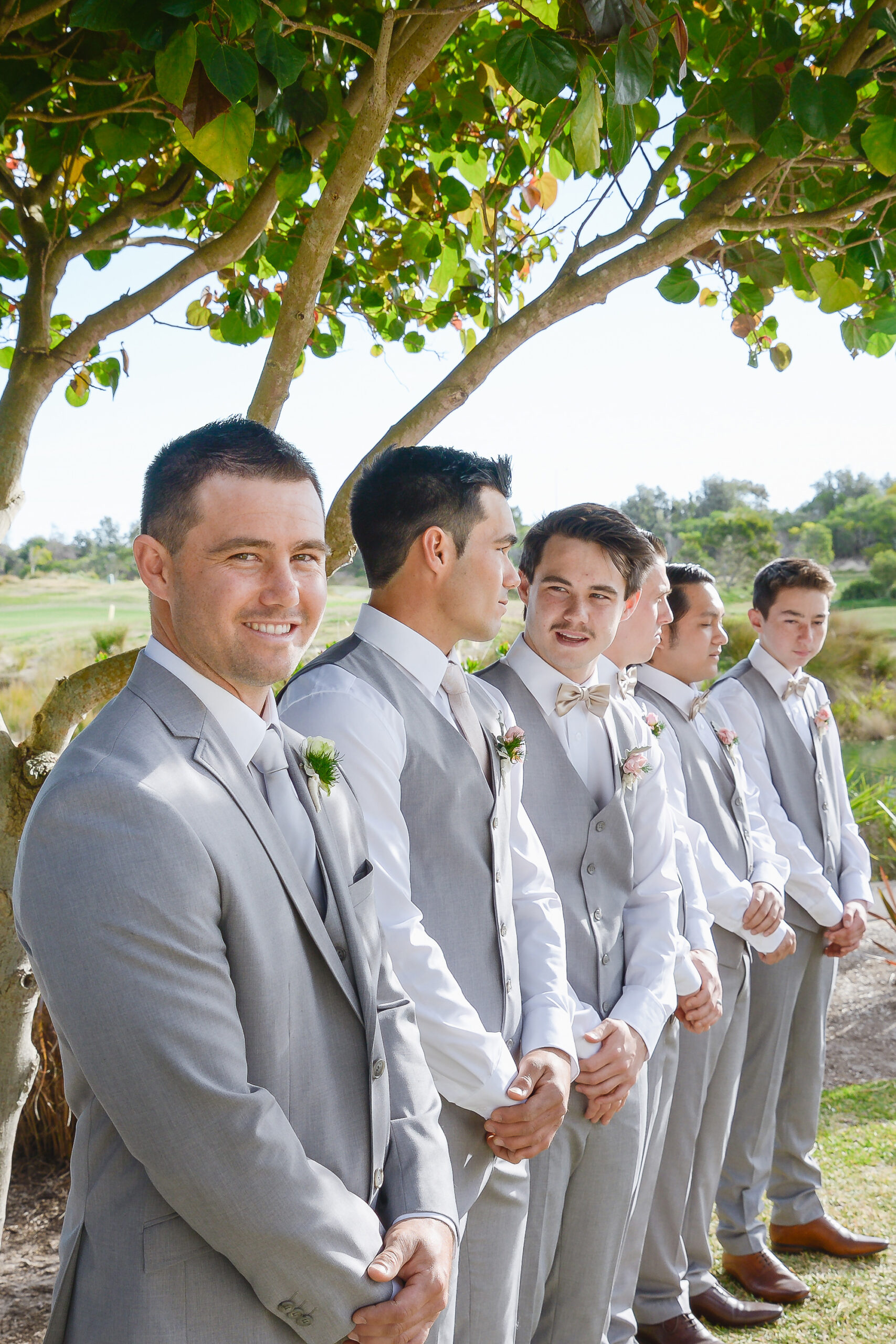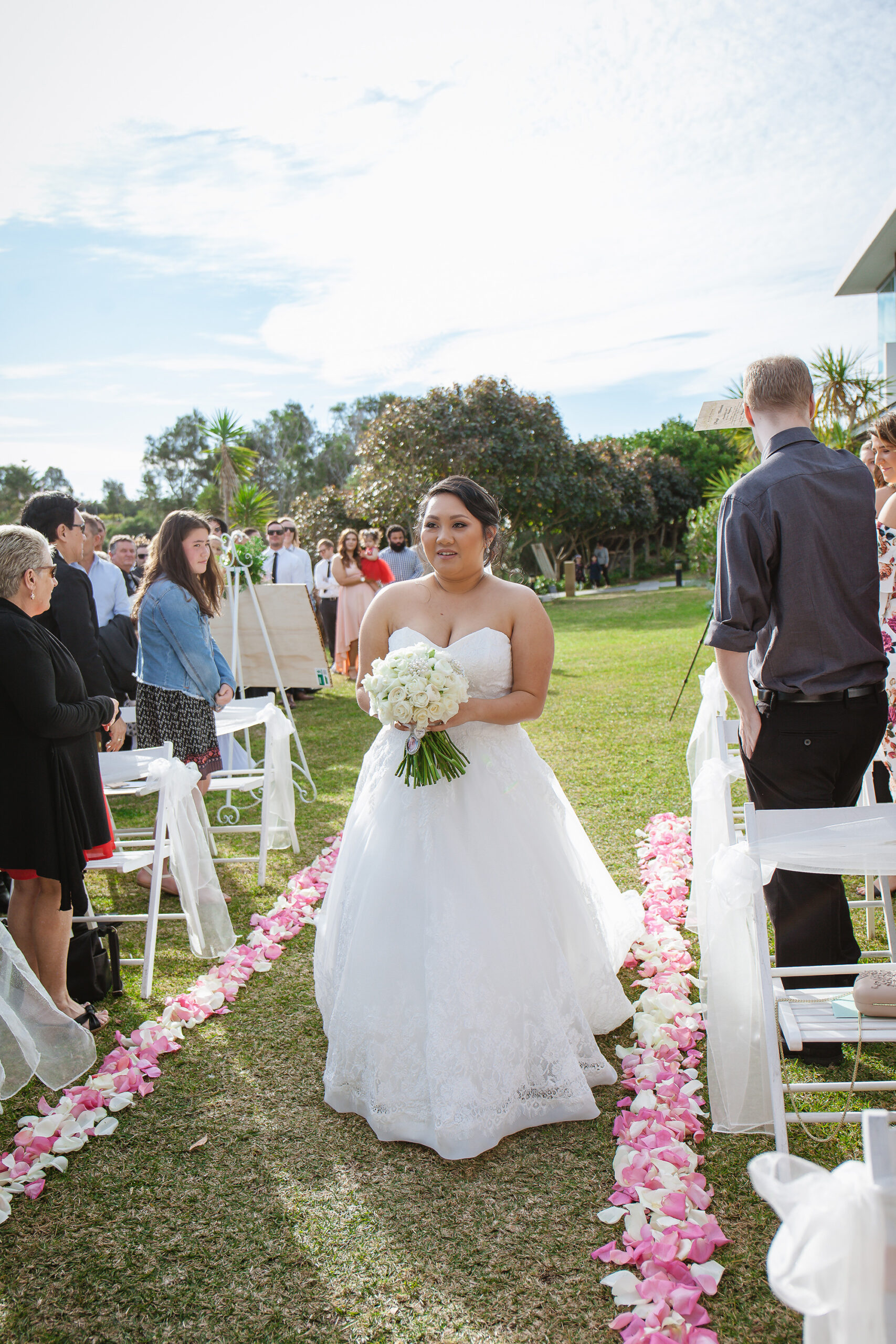 Timeless Weddings provided the tunes for the couple's beautiful outdoor ceremony.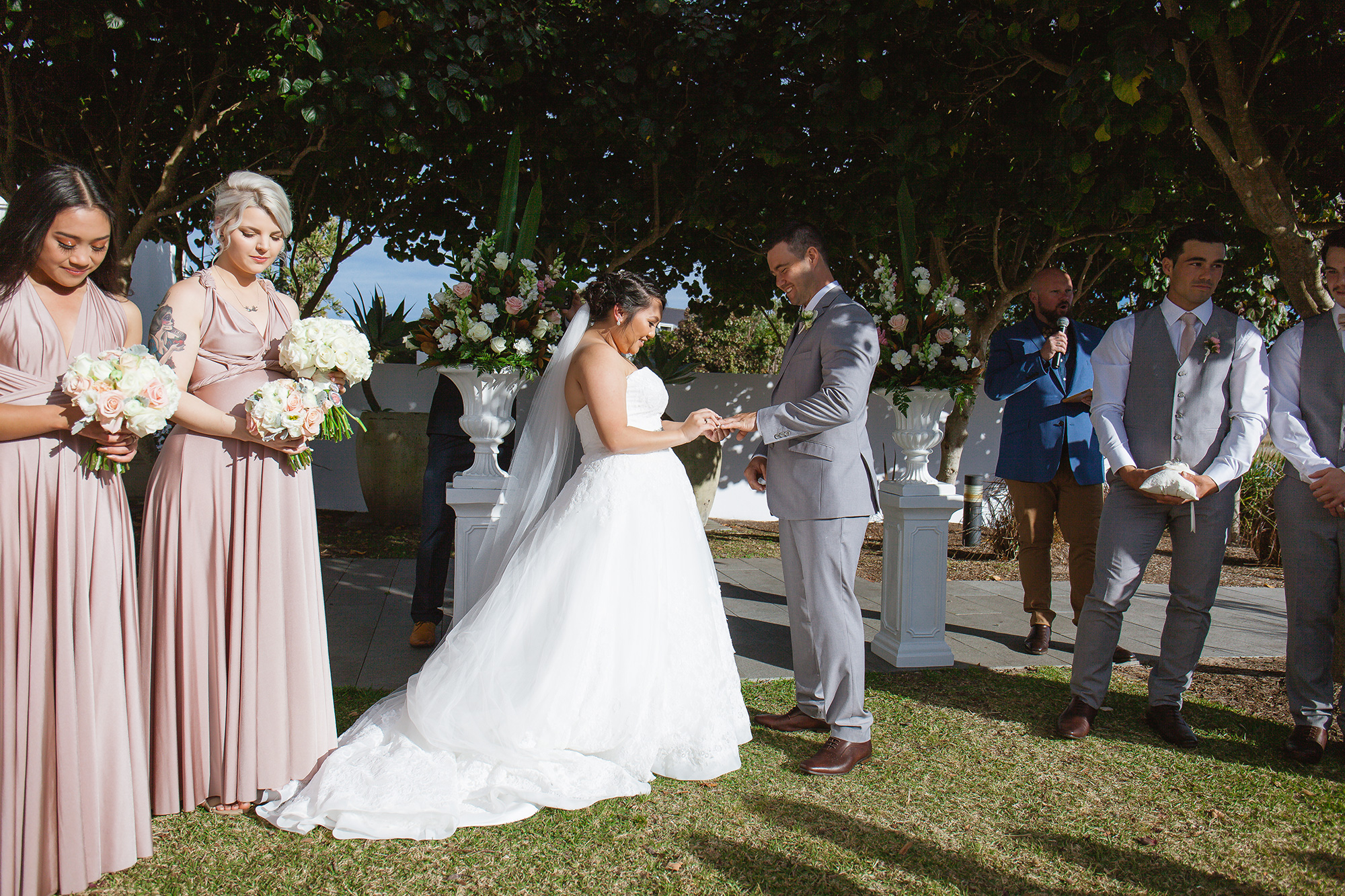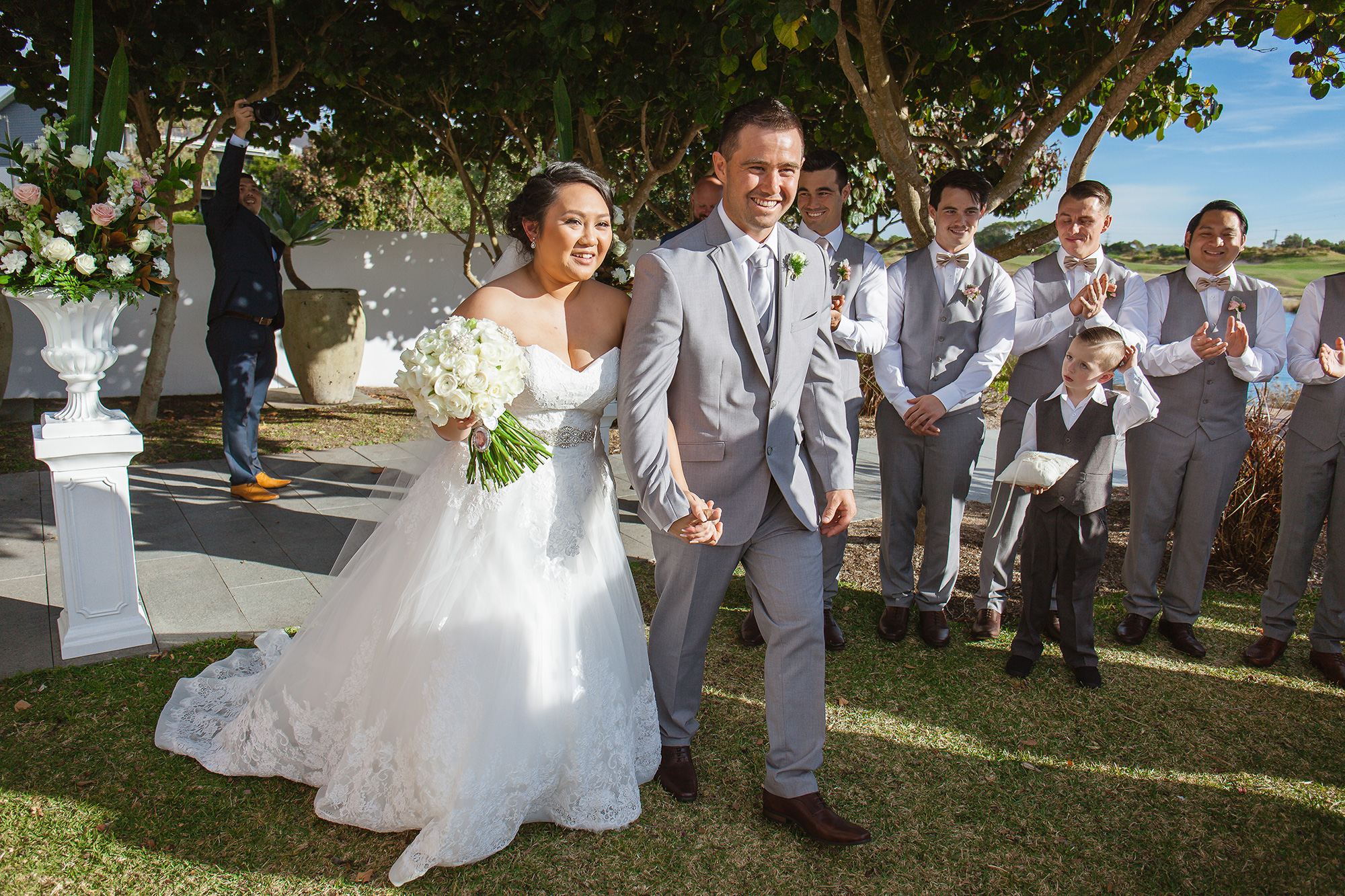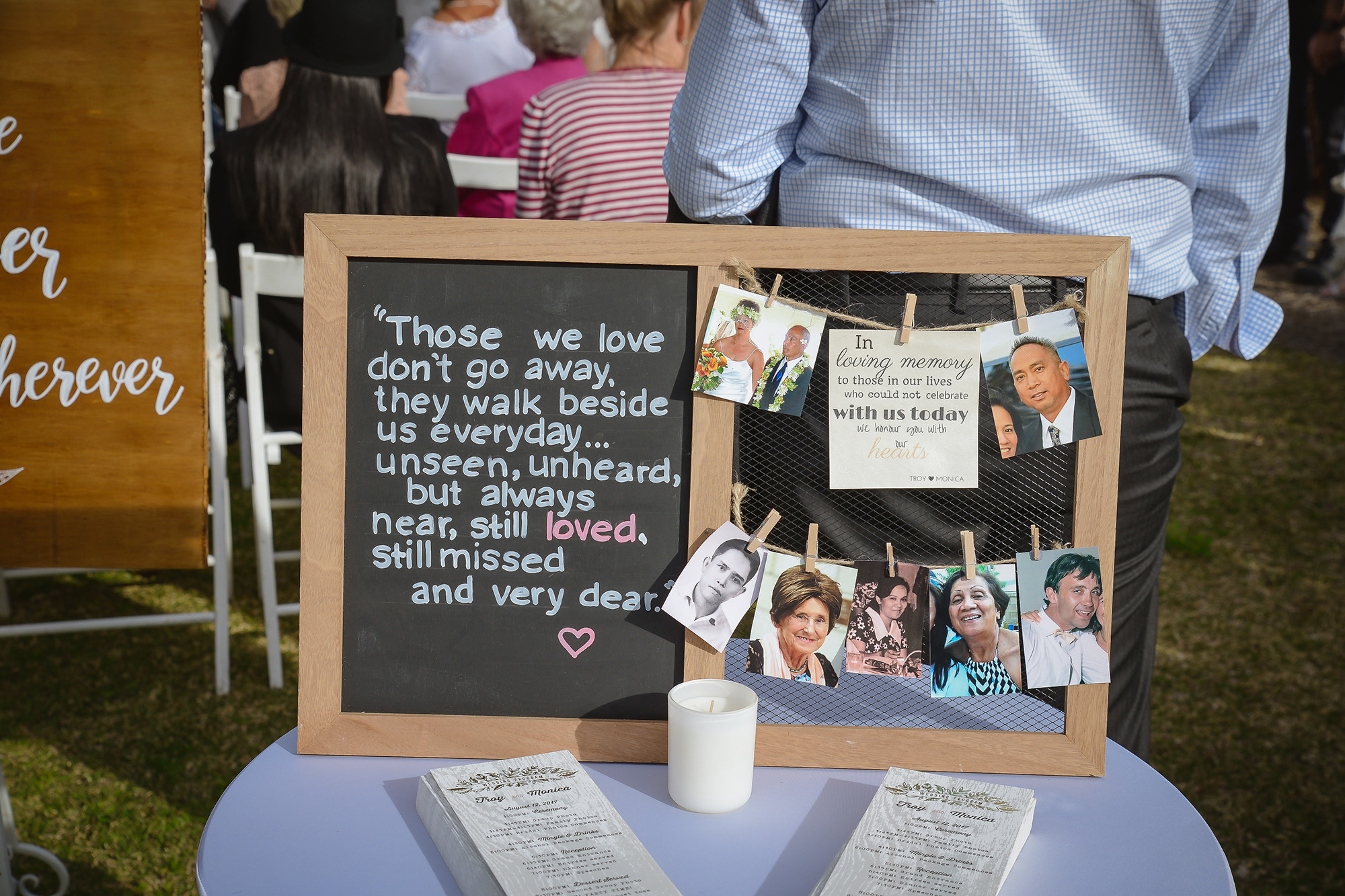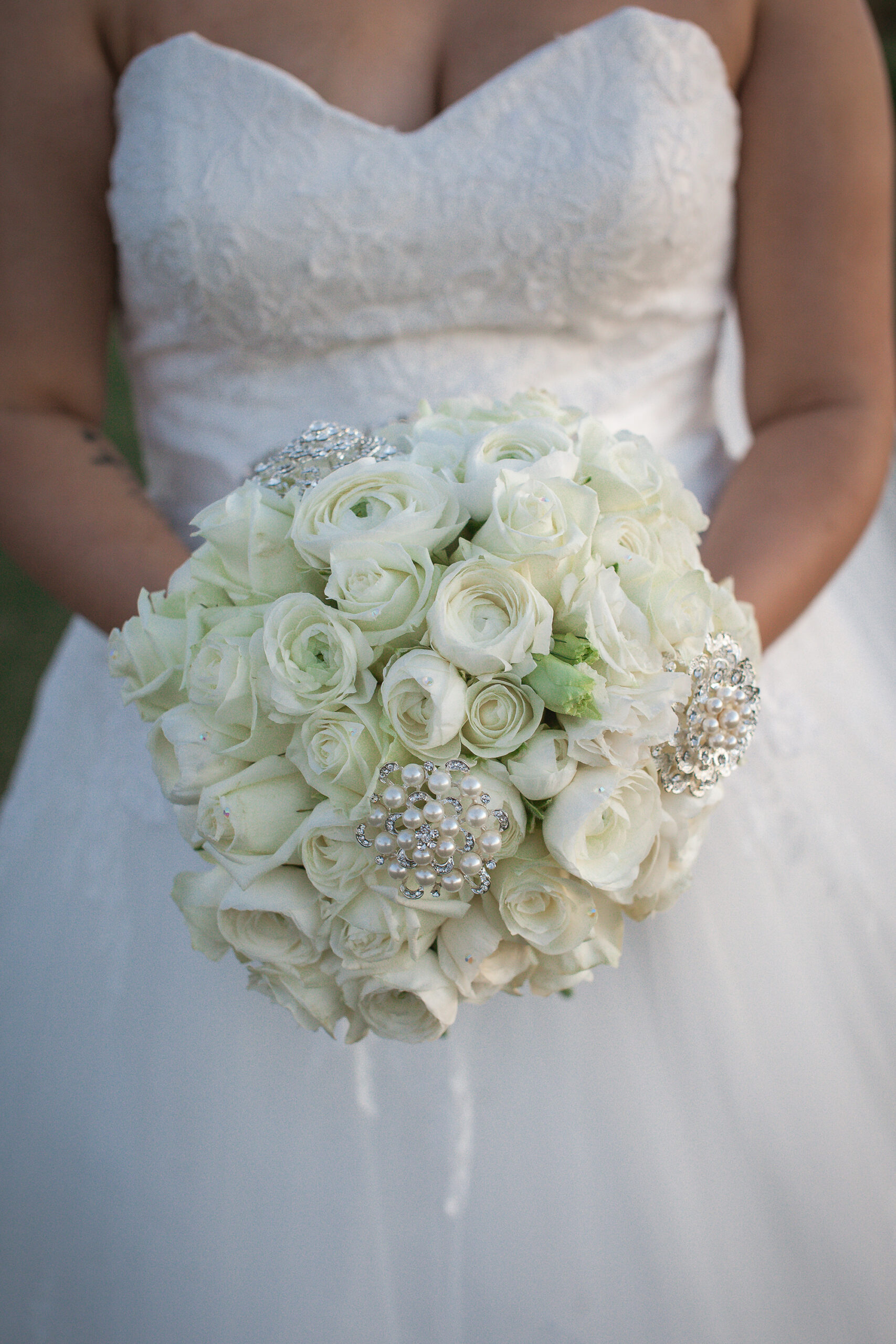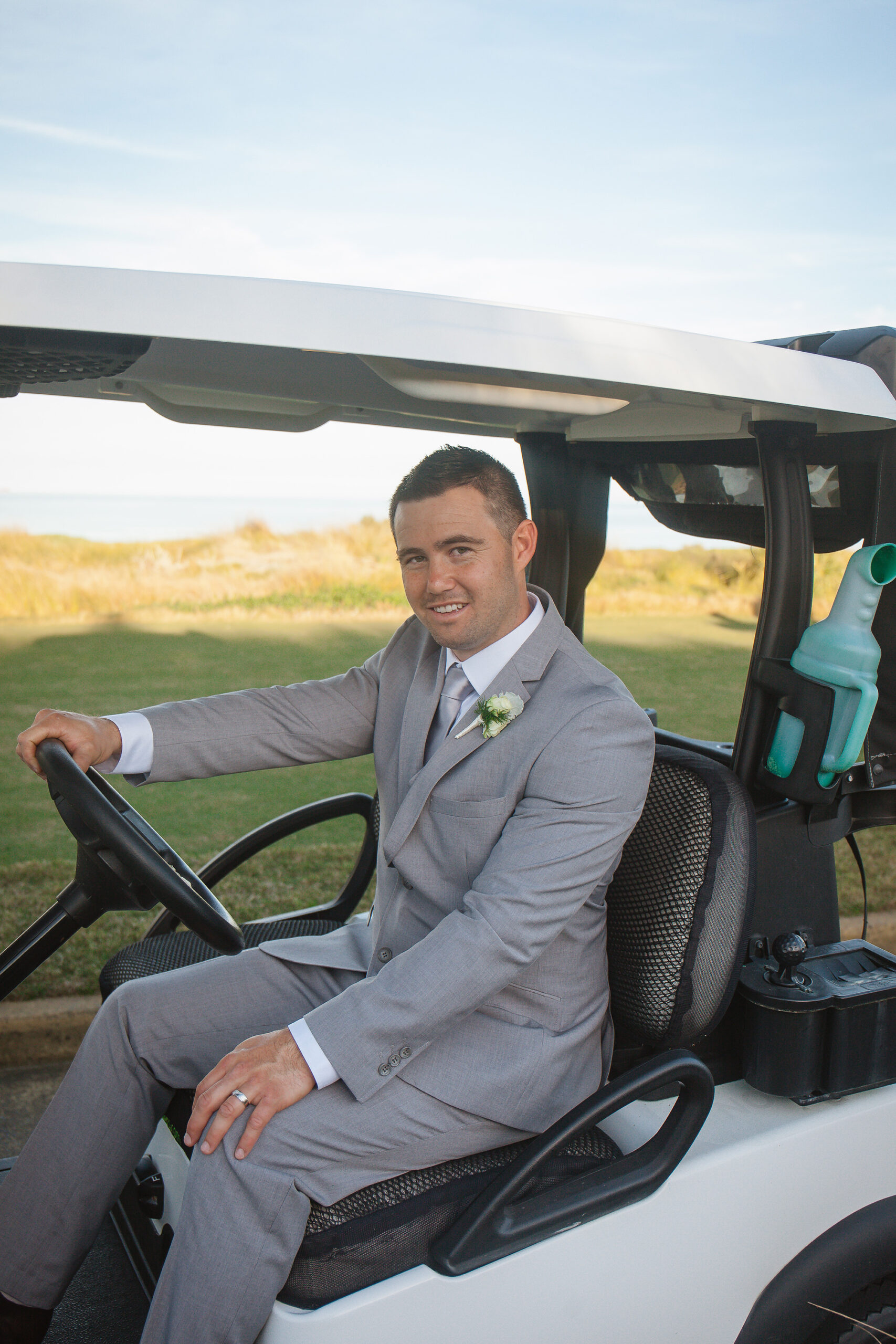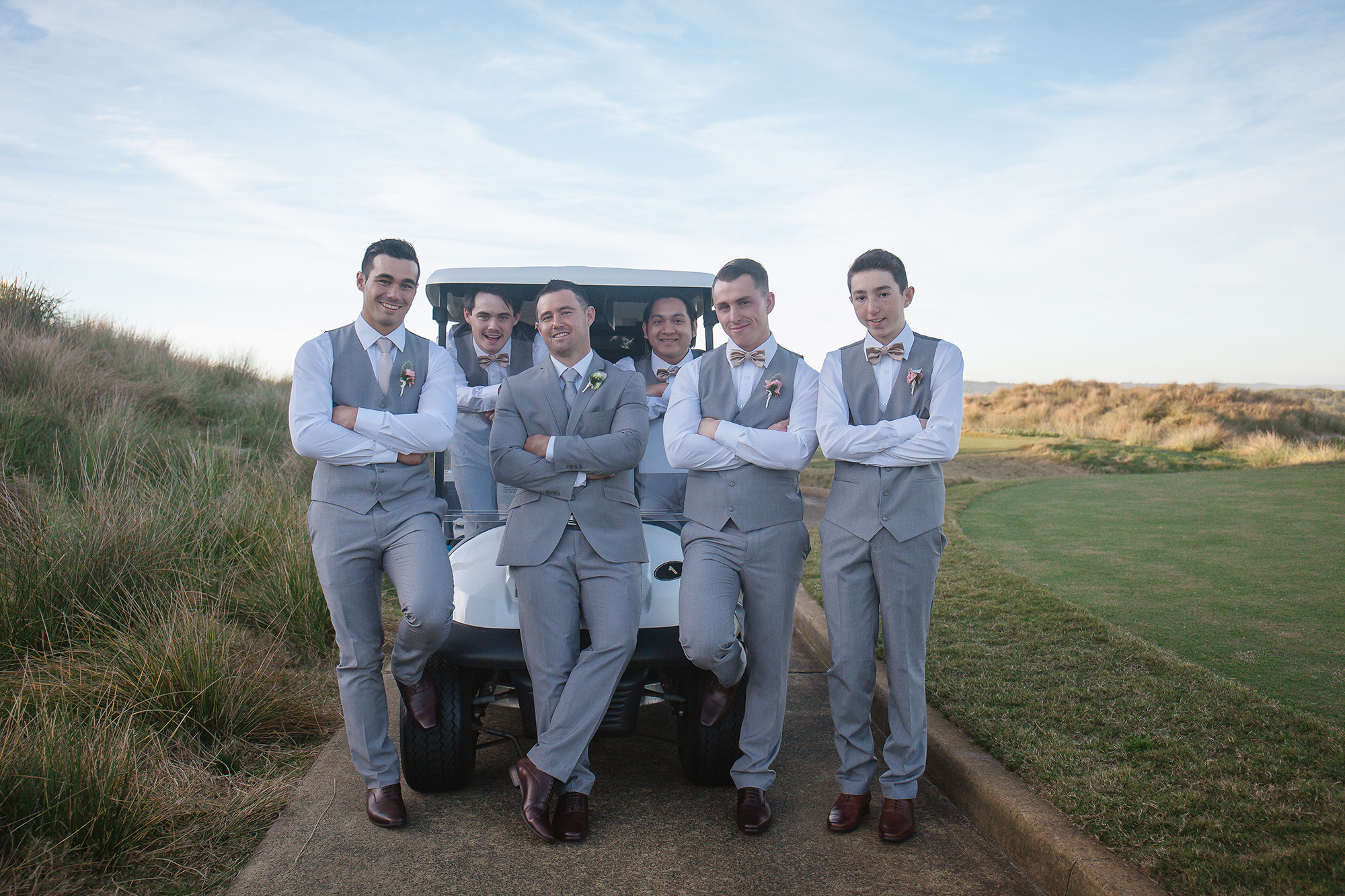 Troy and his groomsmen opted for classic grey suits.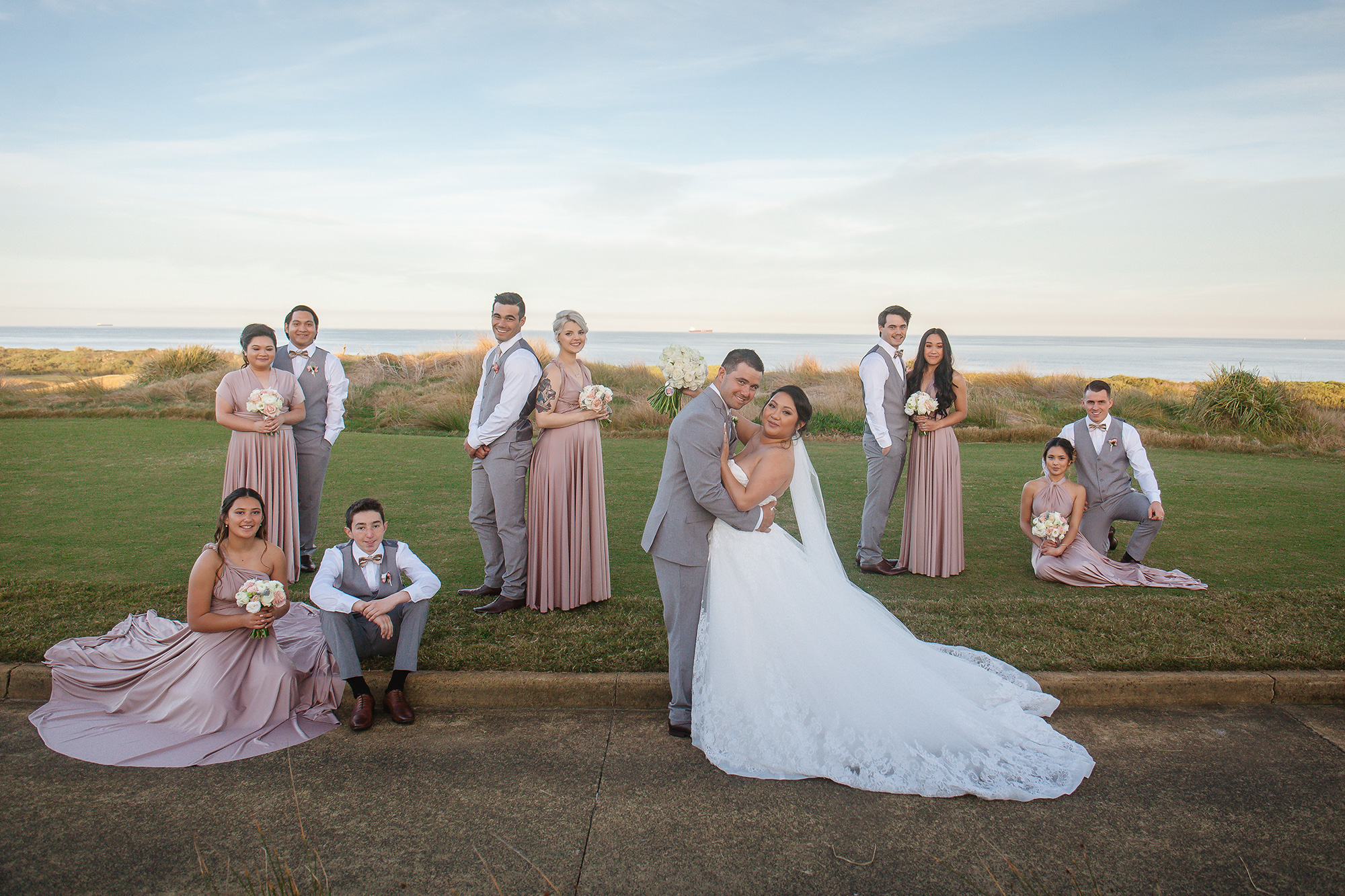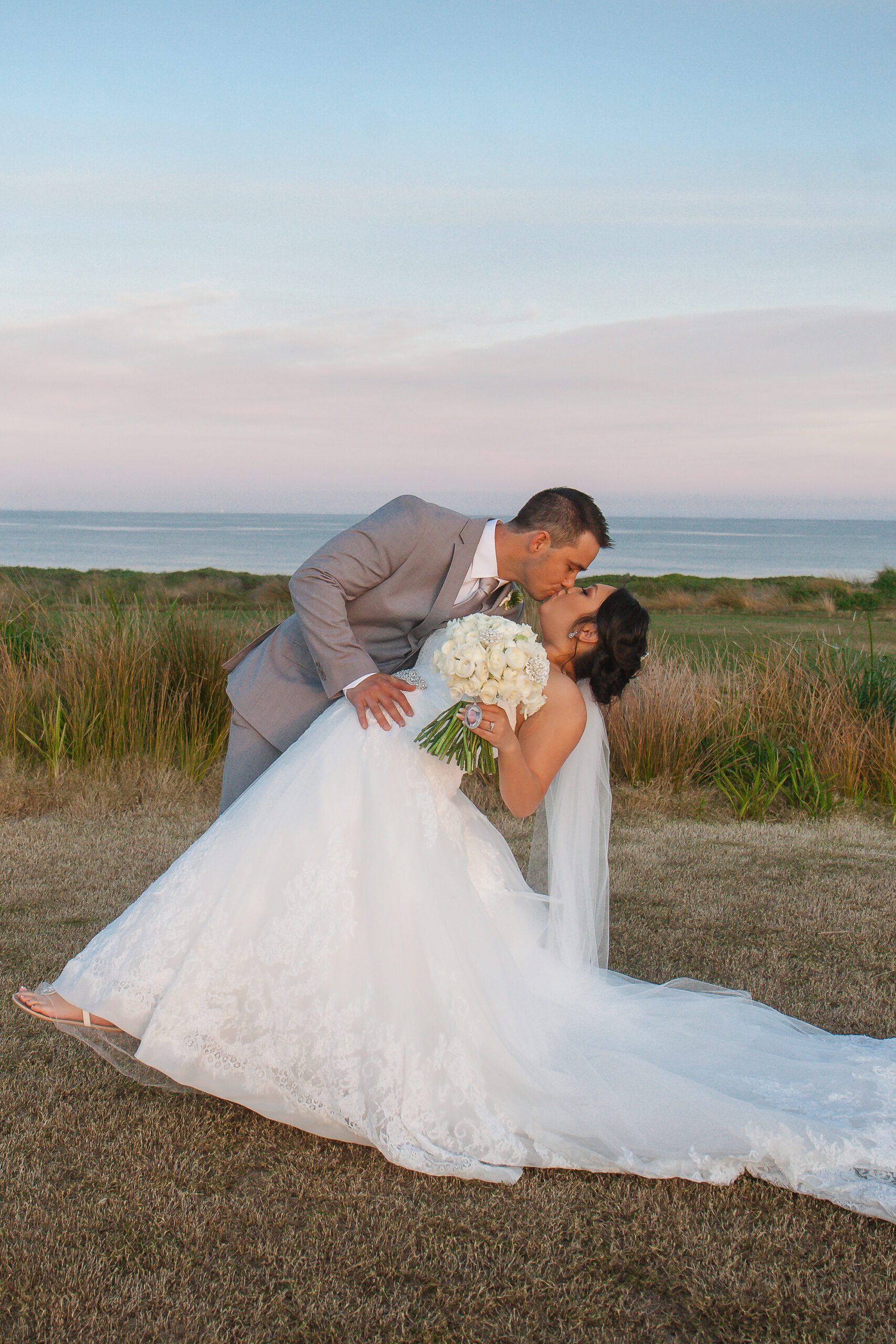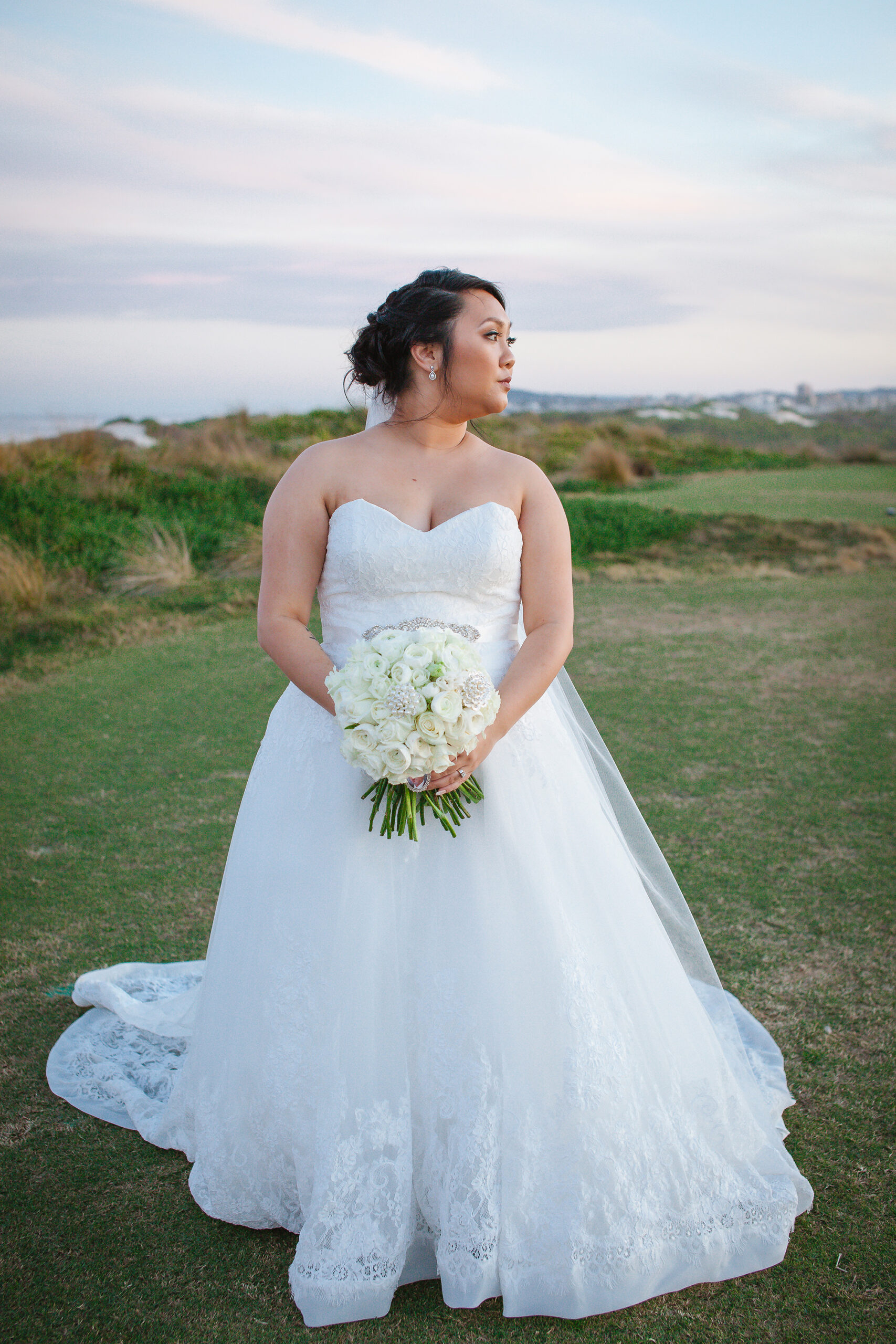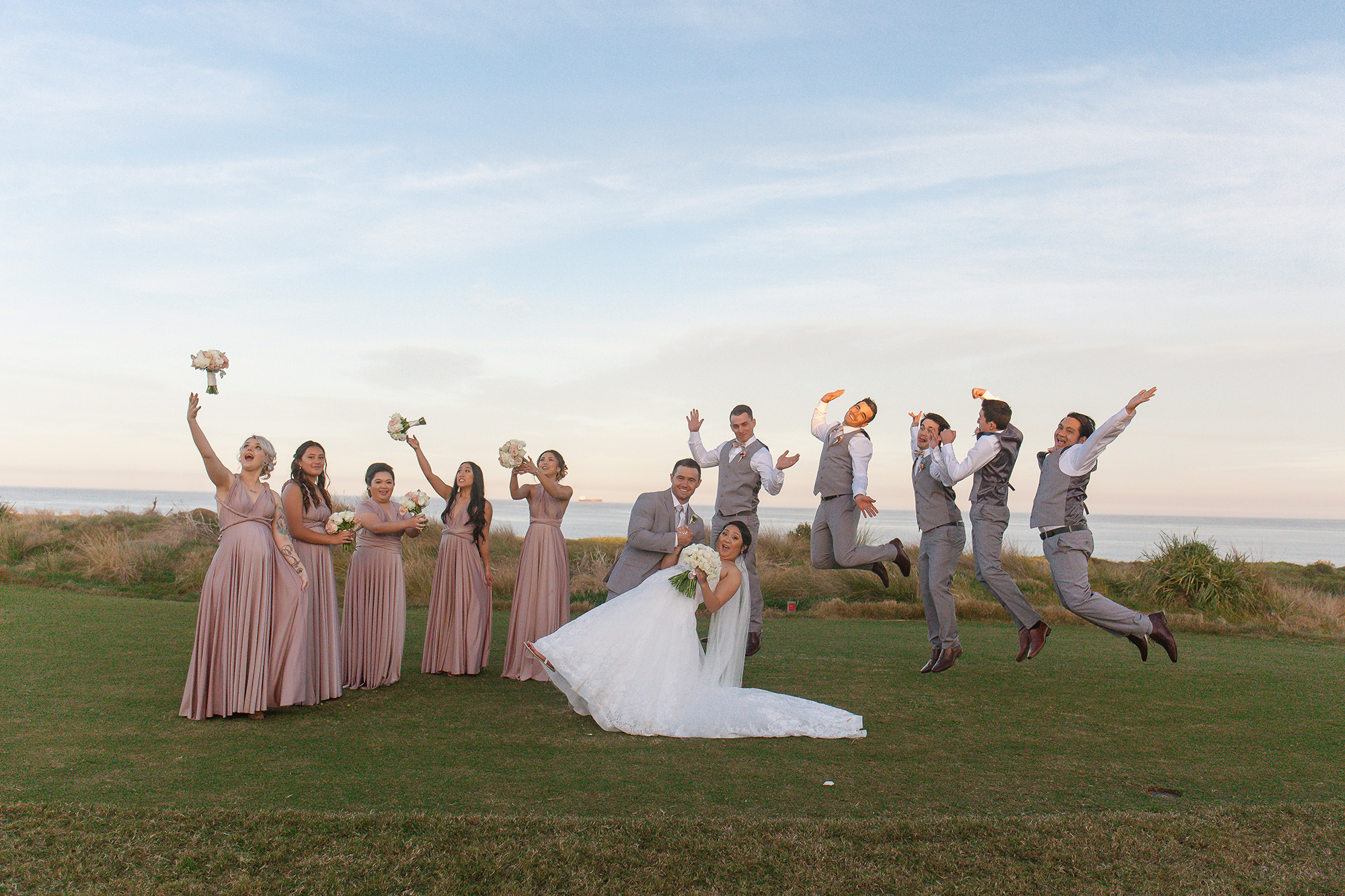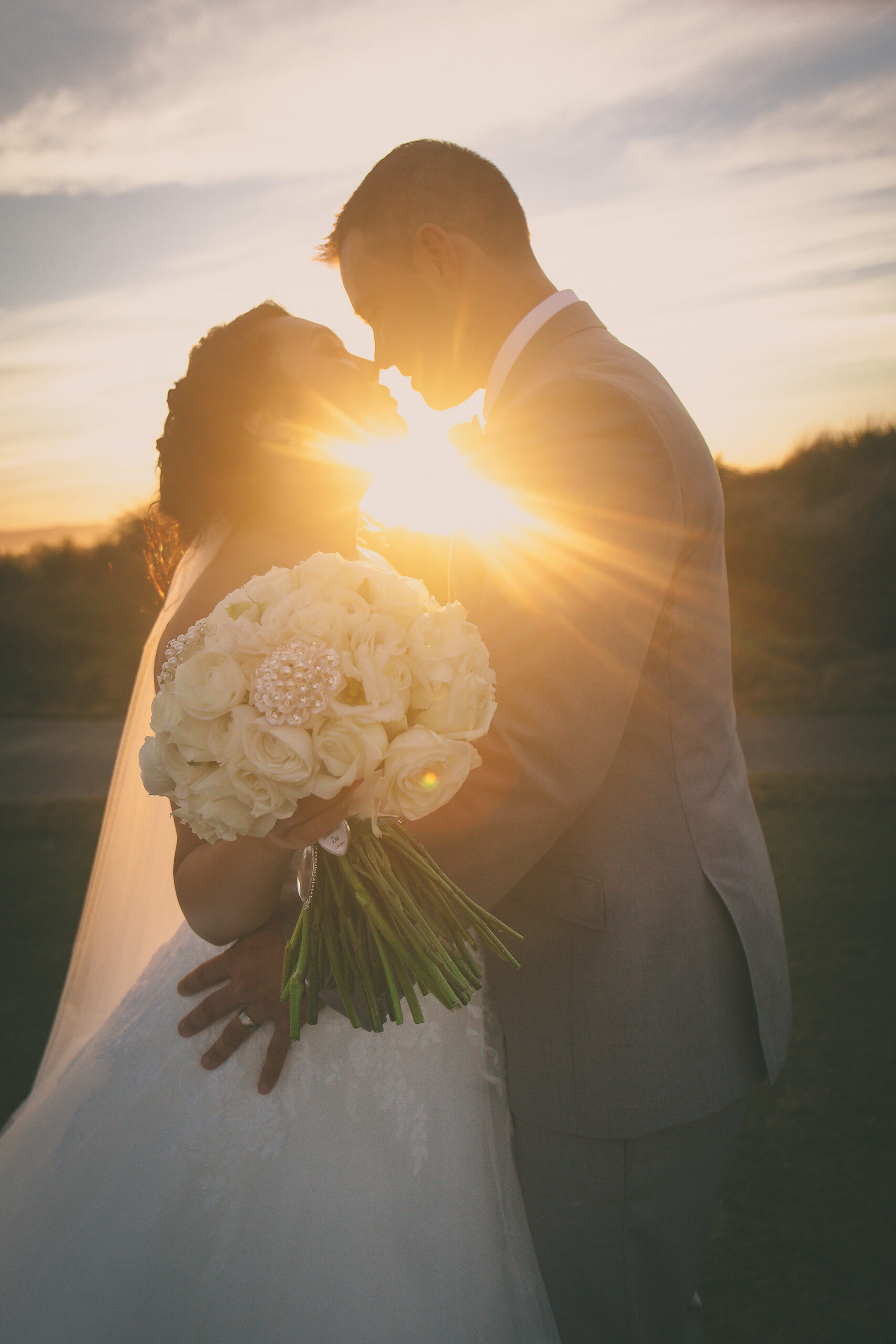 Monica and Troy met on a night out in 2012. "He was extremely quiet, I guess it just made me want to talk to him more!" Monica recalls.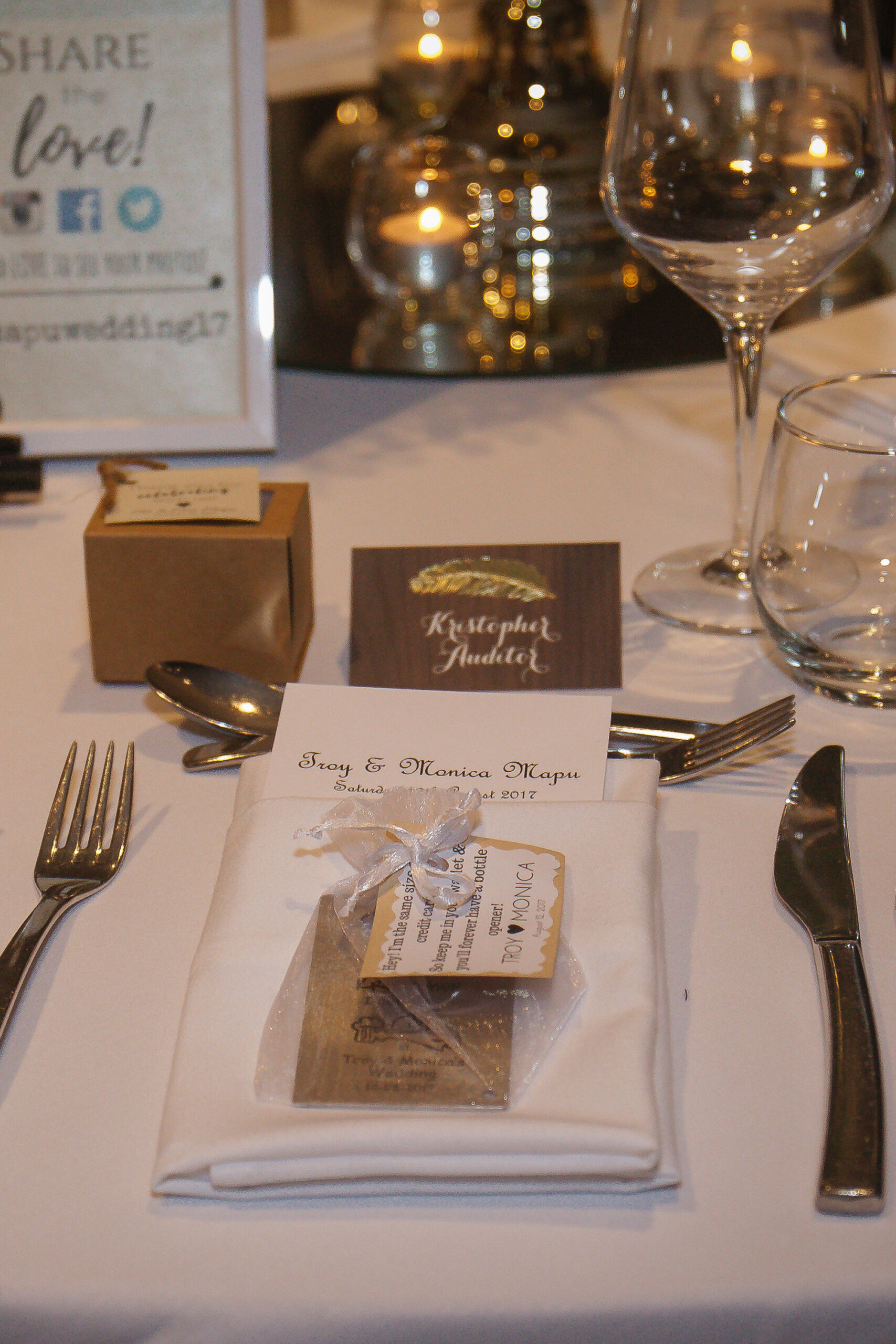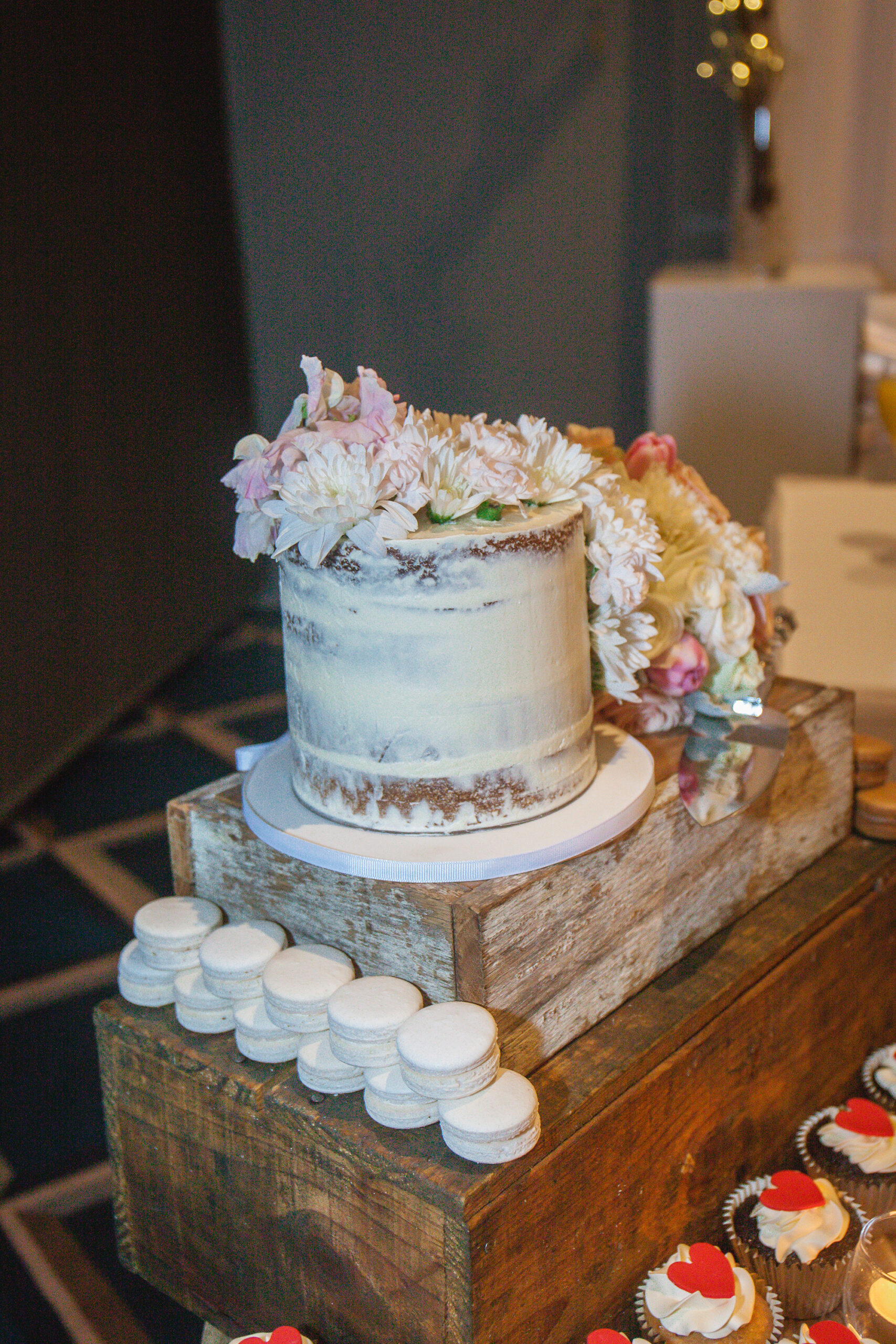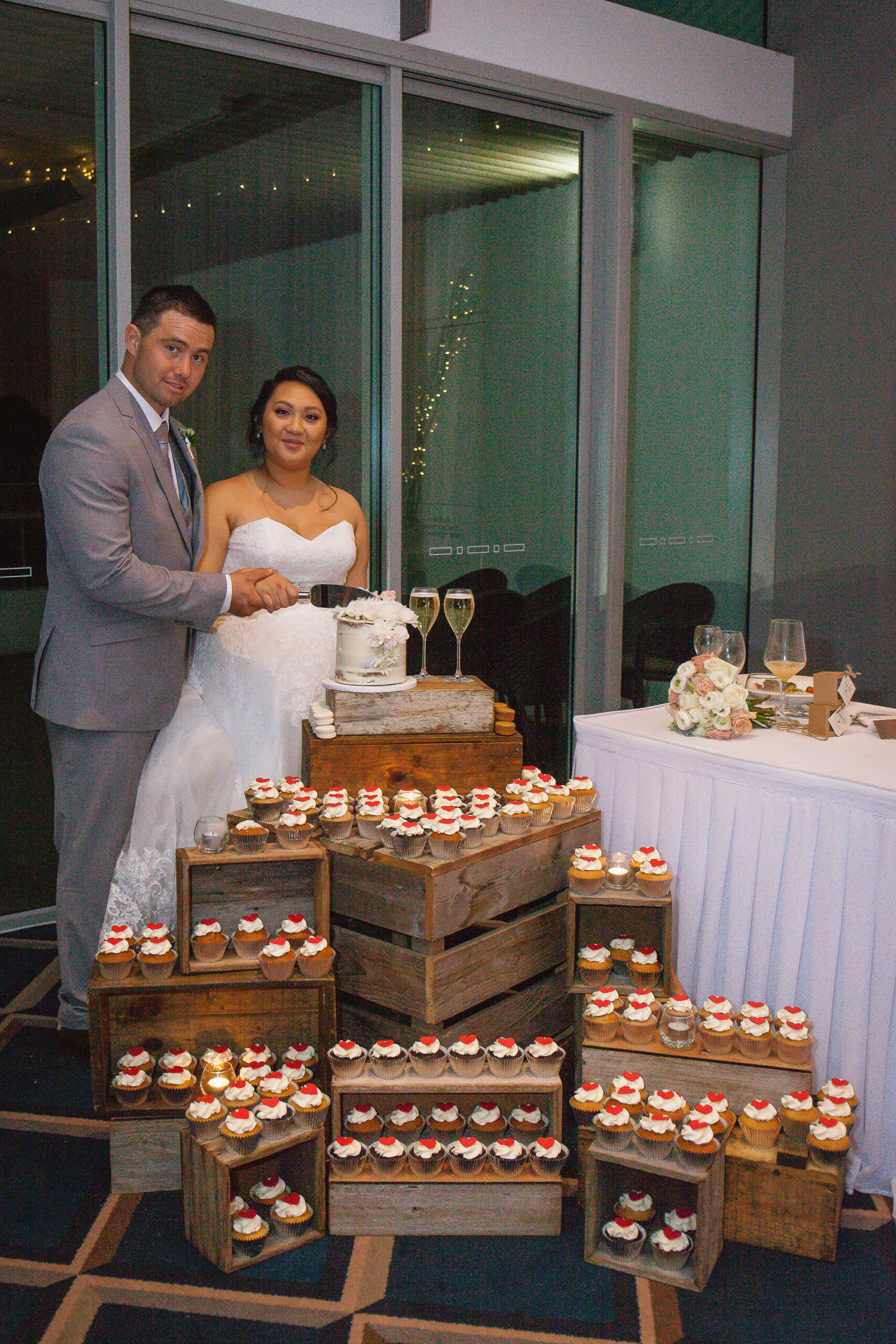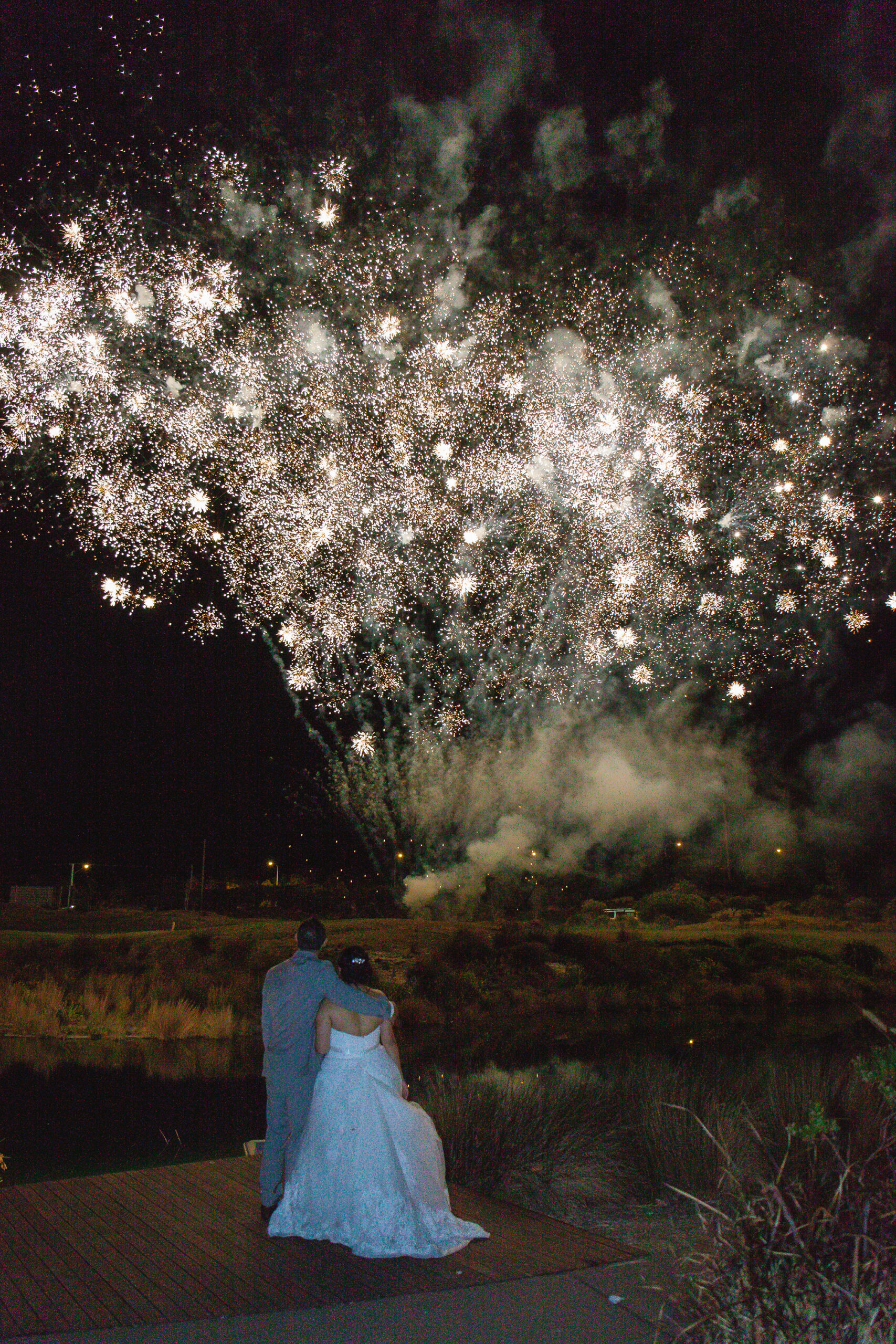 Video by Luisa Dingal Blanco.