The "maddest weather" this couple had ever seen caused a few hiccups at the wedding of Amy and Michael.
But a little bit of reorganisation didn't dampen the joy of the day. "It was the maddest weather we've ever seen; gale force winds, rain, grey broody skies. We had to reorganise the whole ceremony and they closed the venue to public for safety reasons," laughs Amy.
The pair, now aged 25 and 27 respectively, married at their beachside wedding on April 14, 2018 with 100 guests at The Portsea Hotel in Victoria. "When we were planning our wedding, we focused on creating joy, simplicity and personalisation," explains the bride. "I wore my mother's veil that was altered for a modern twist, and a bracelet from Michael's mother with the most beautiful dress I've ever owned."
The pair took dance lessons in the lead up to the day, and they DIY'd a lot of the elements including place cards and save the dates. "Our guests came from almost every state and territory in Australia, as well as New Zealand and London," smiles Amy. "We are lucky enough to have lived, loved and worked in so many amazing communities."
Photos courtesy of Ebony Tannouri Photography.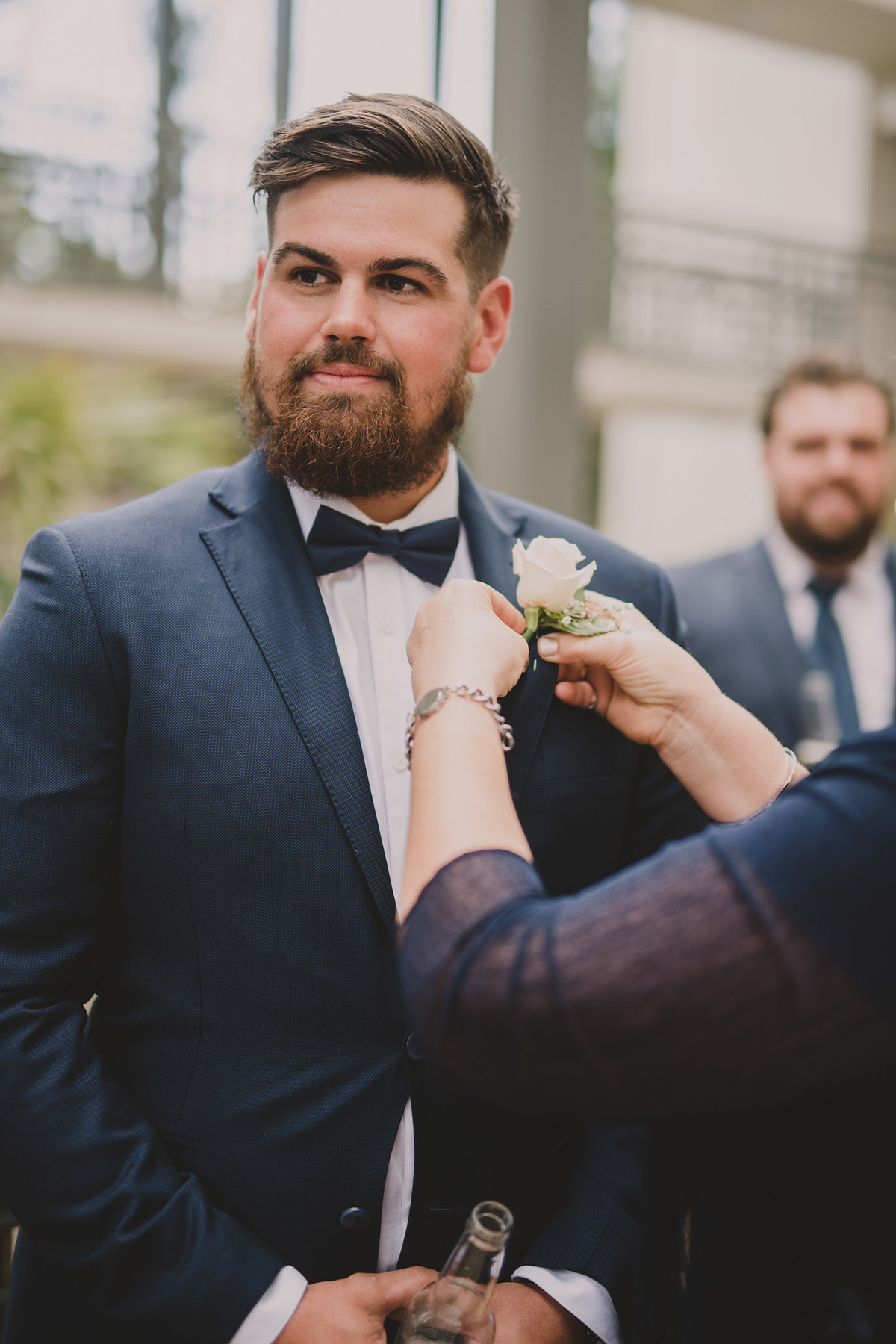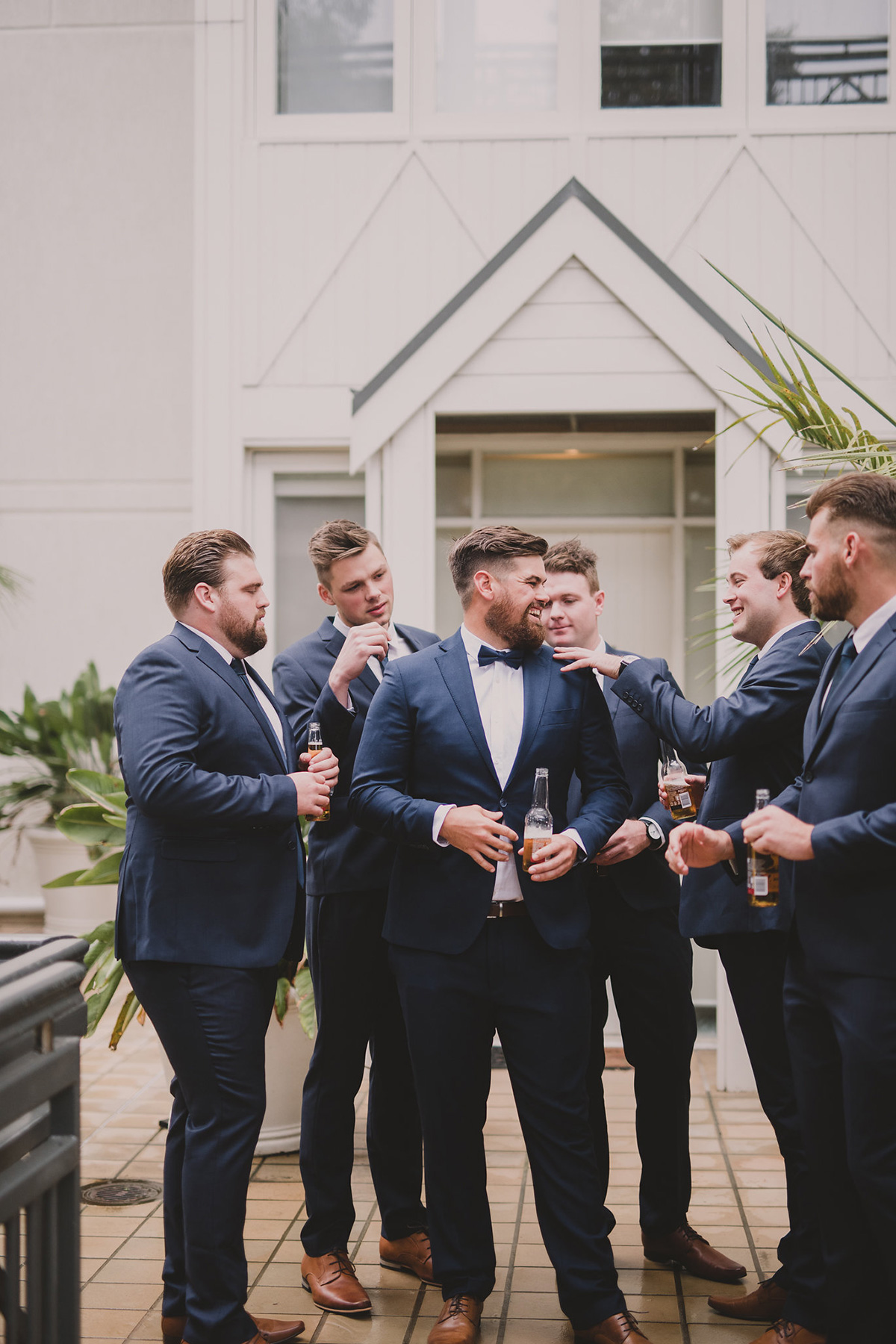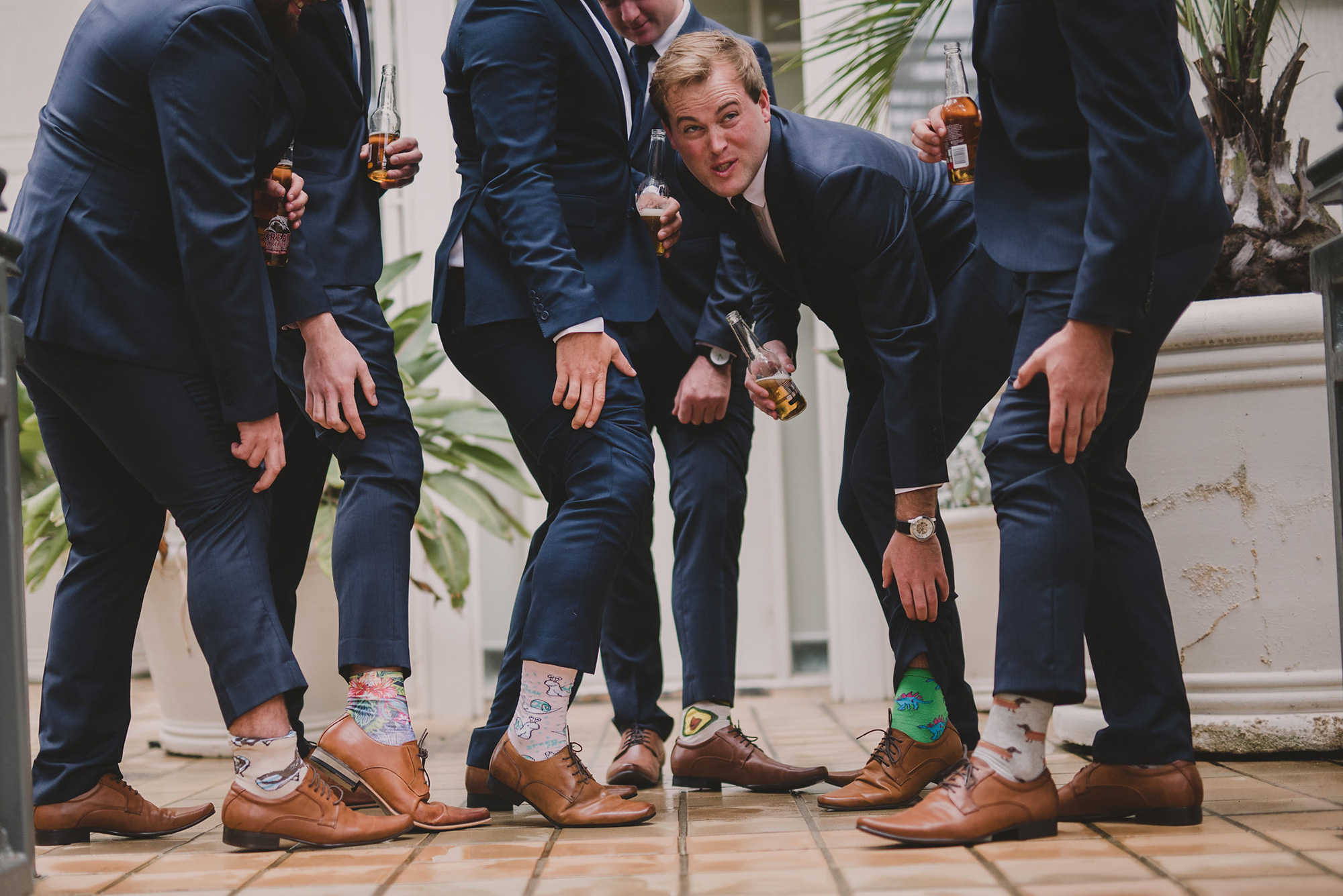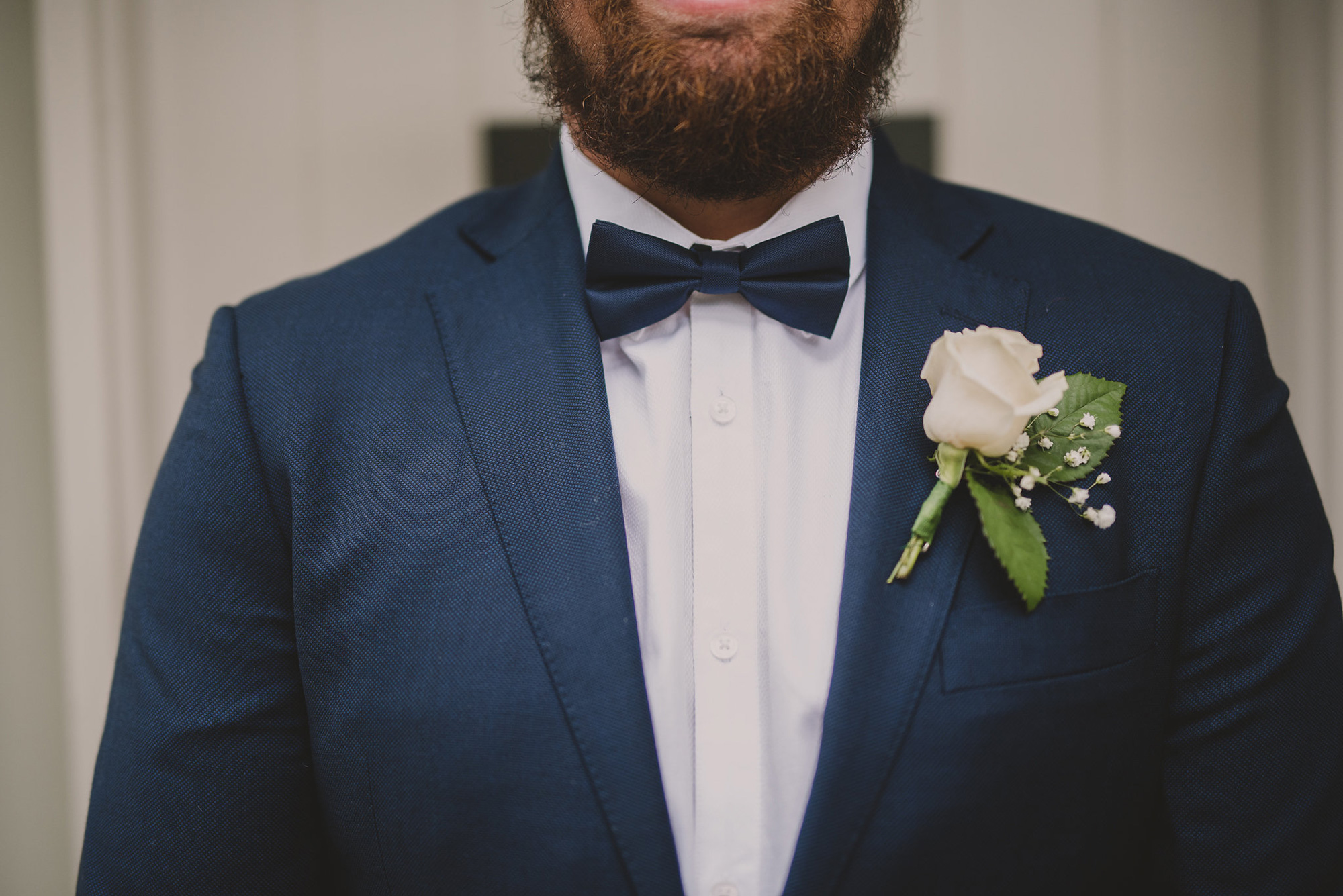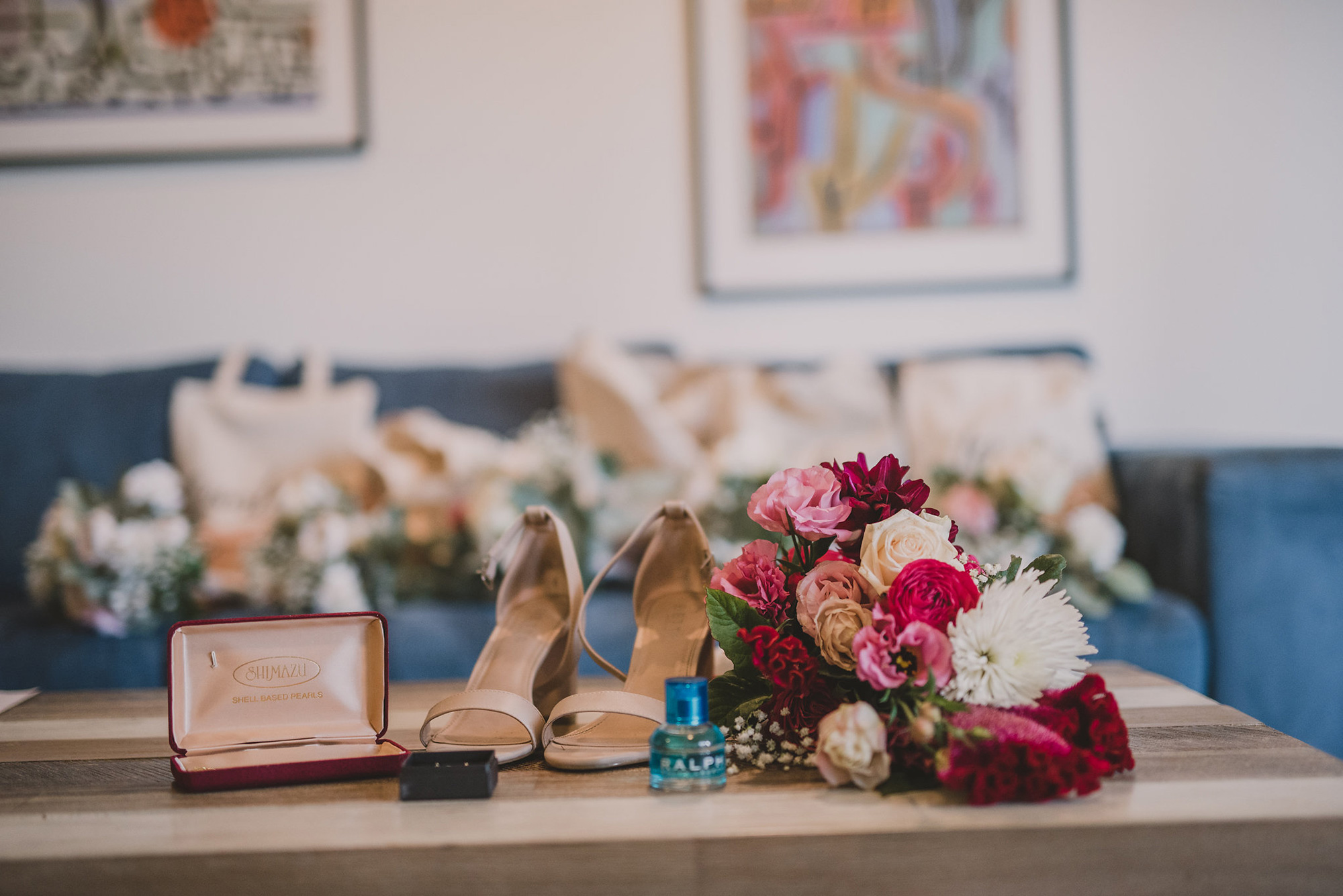 "I embraced my hidden girly side, my mother put together all the ceremony florals and Michael's laid-back character worked well to balance out my need to plan," says Amy.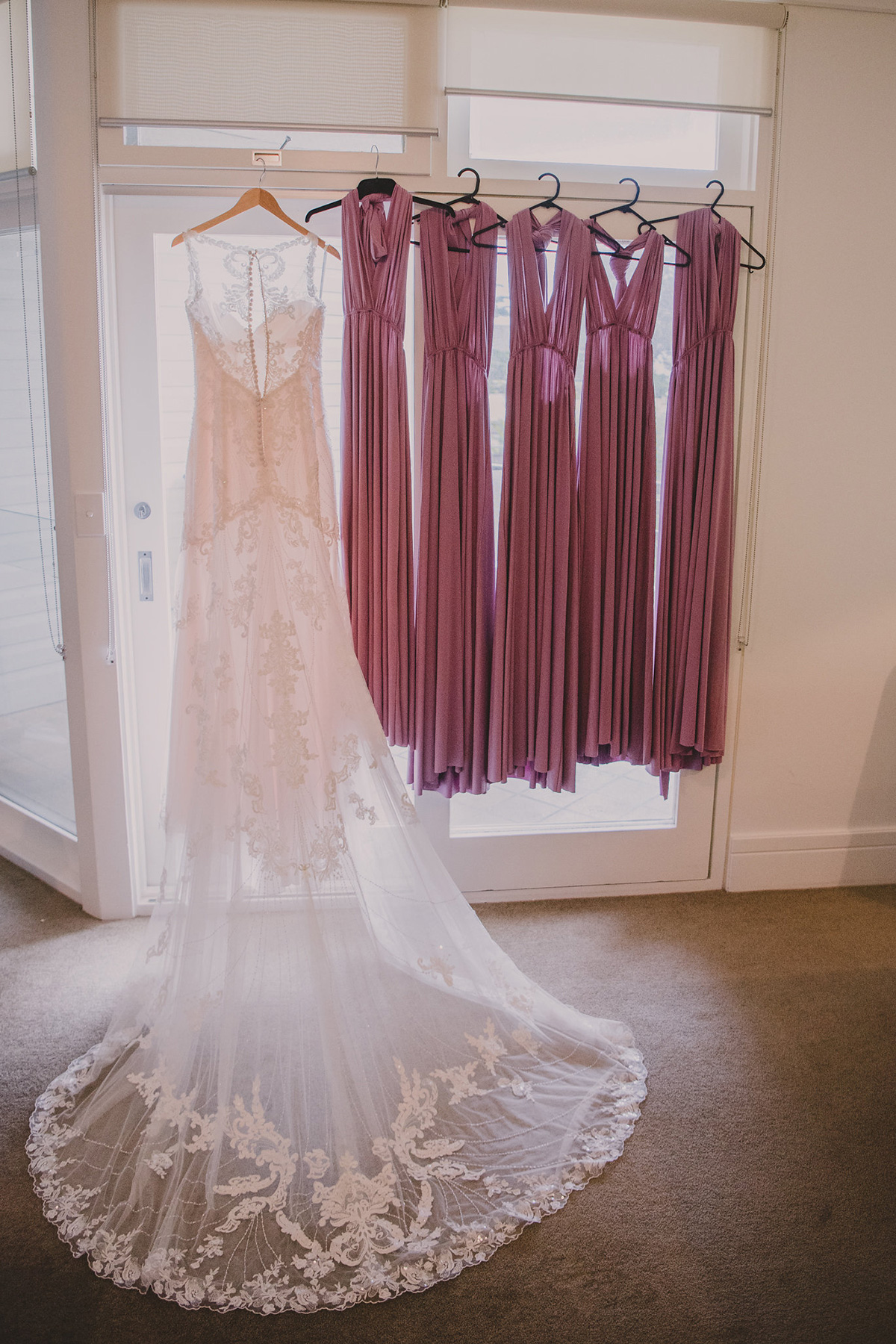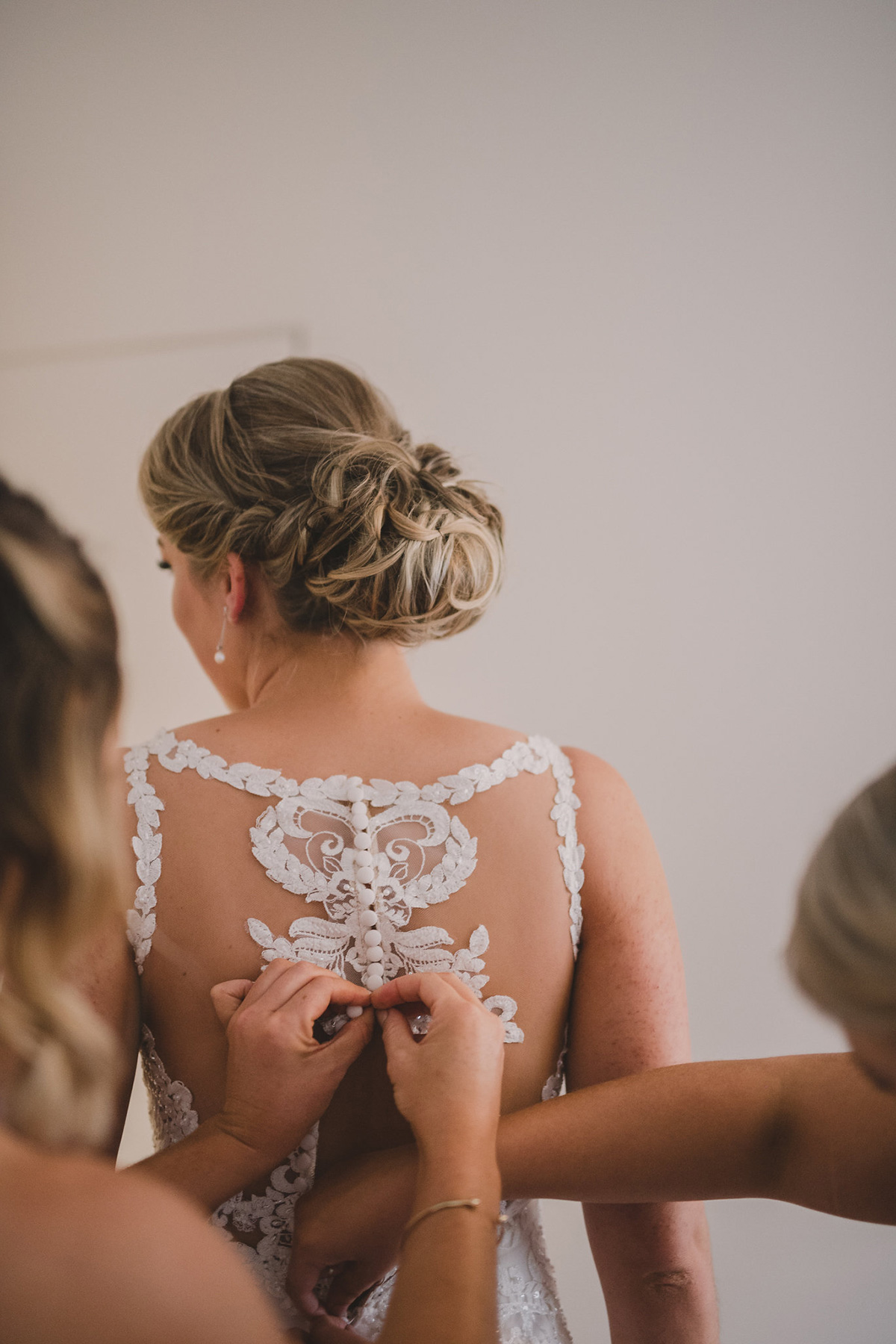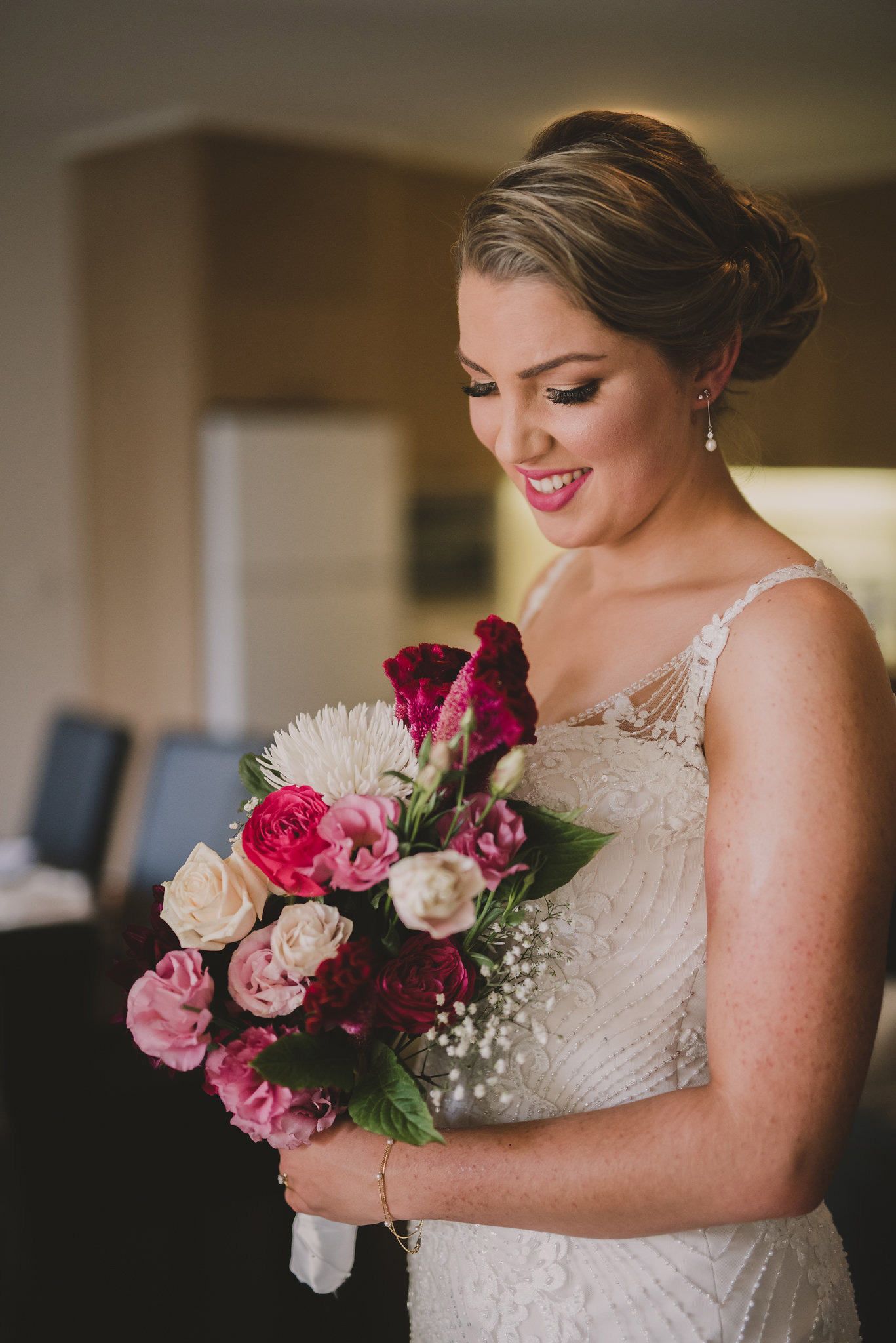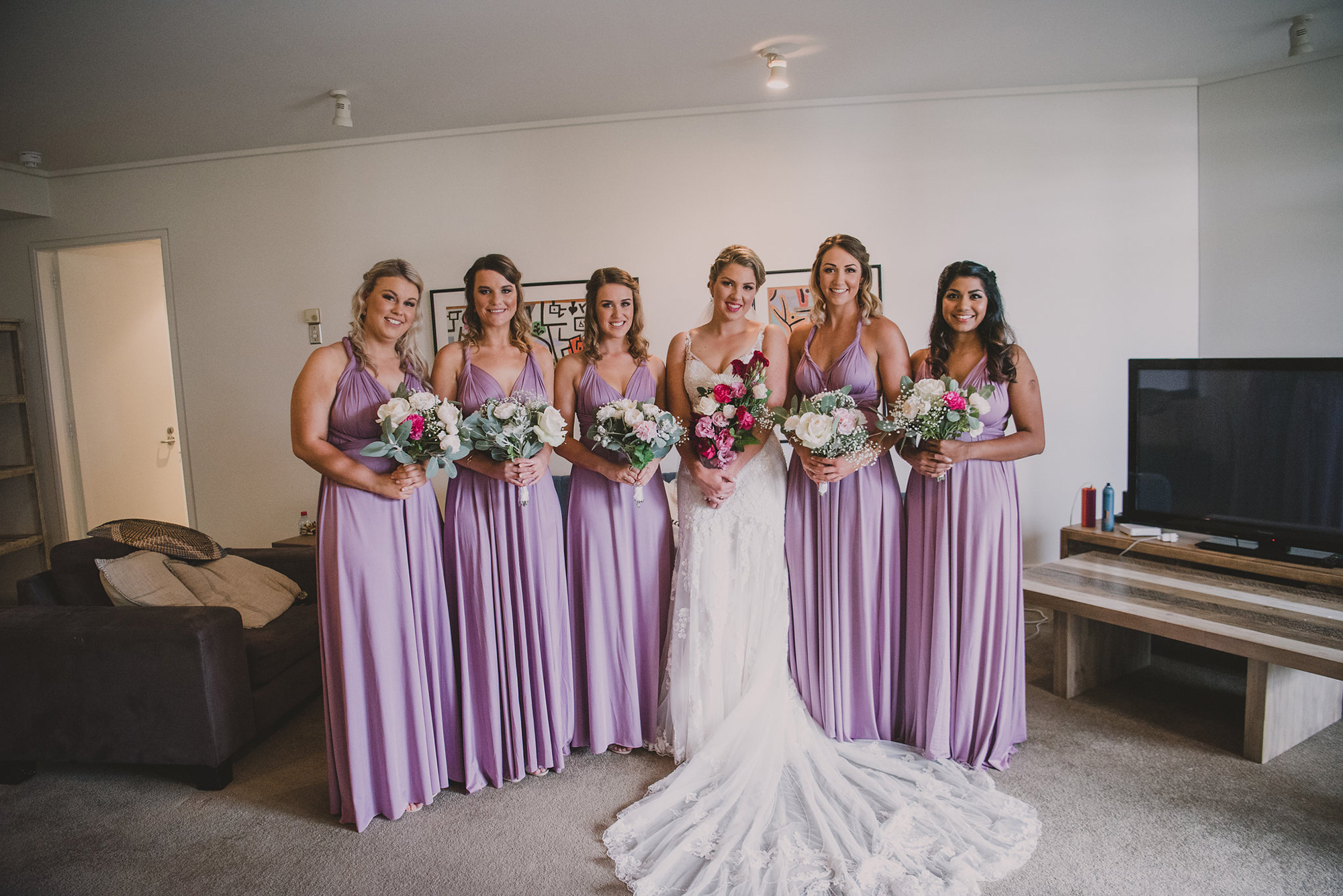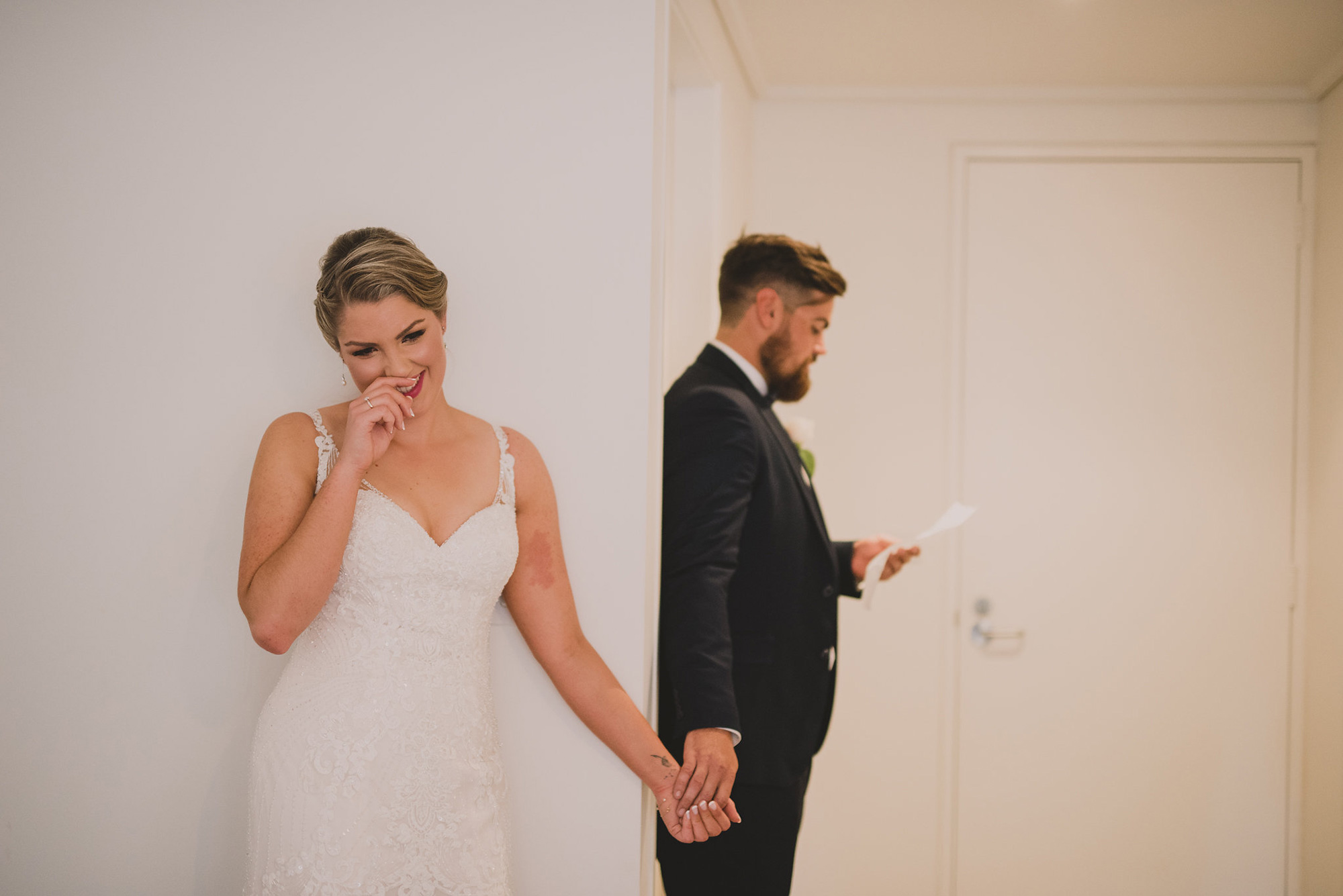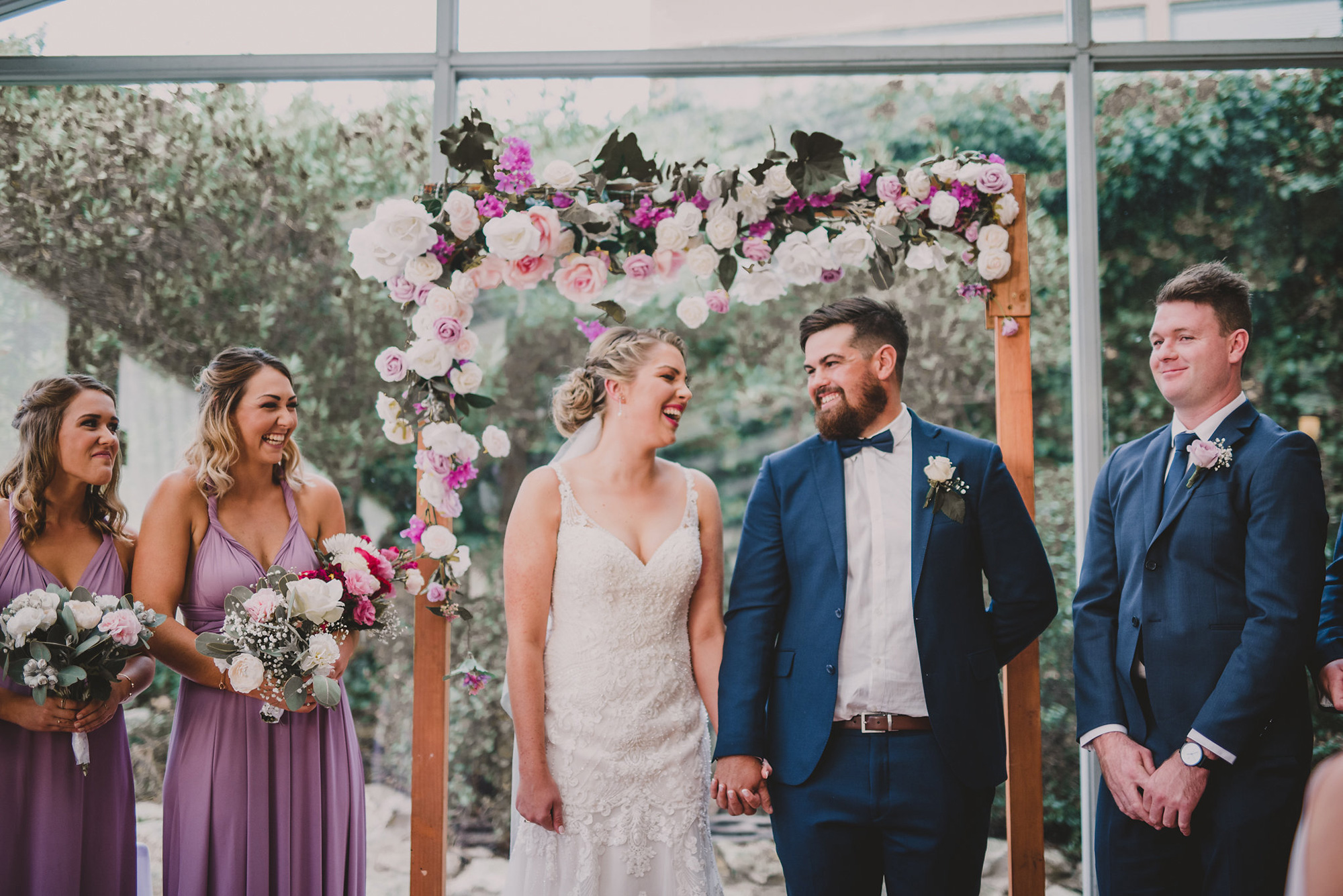 The couple were married by Wendy McRae. "What an absolute gem she was," beams Amy.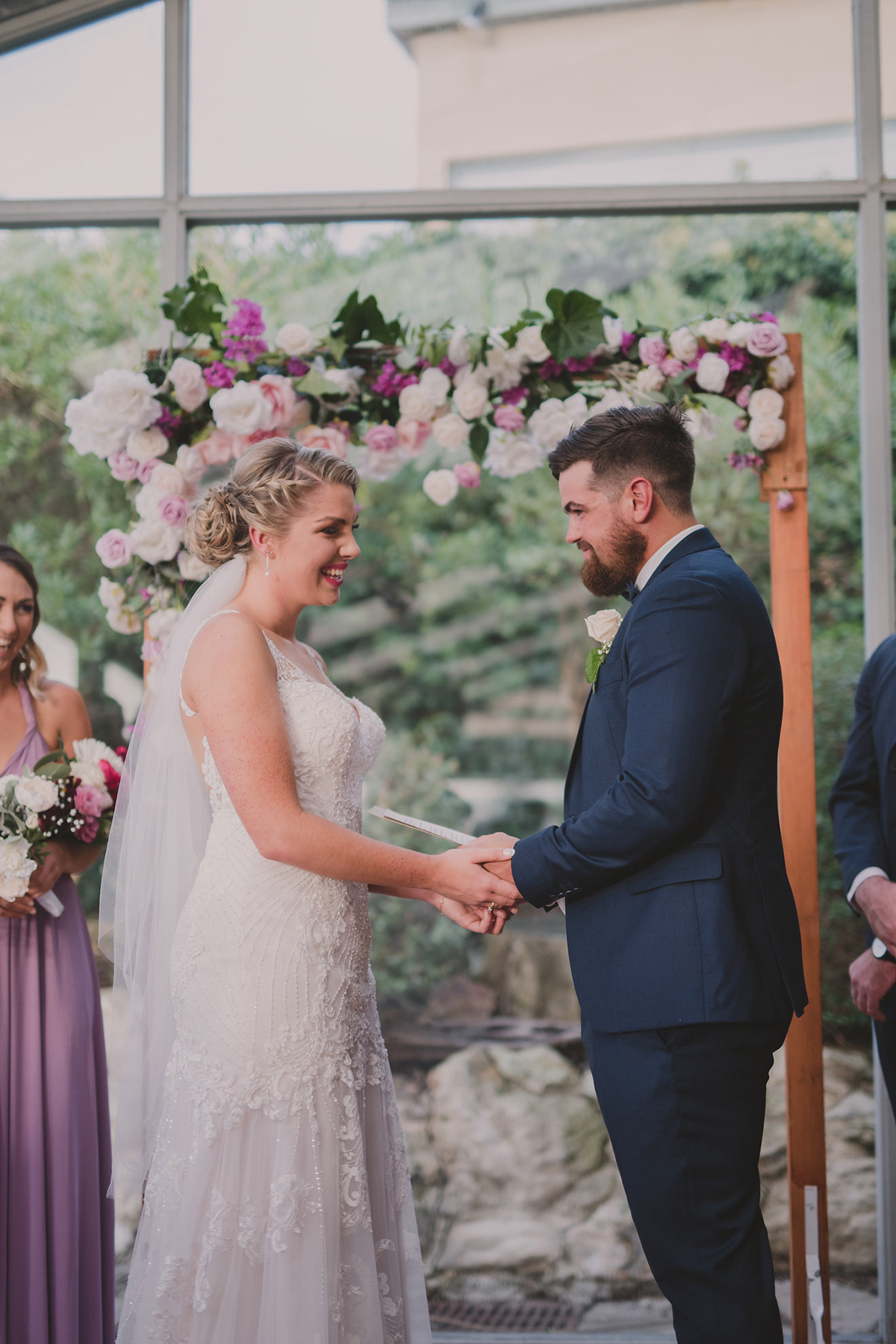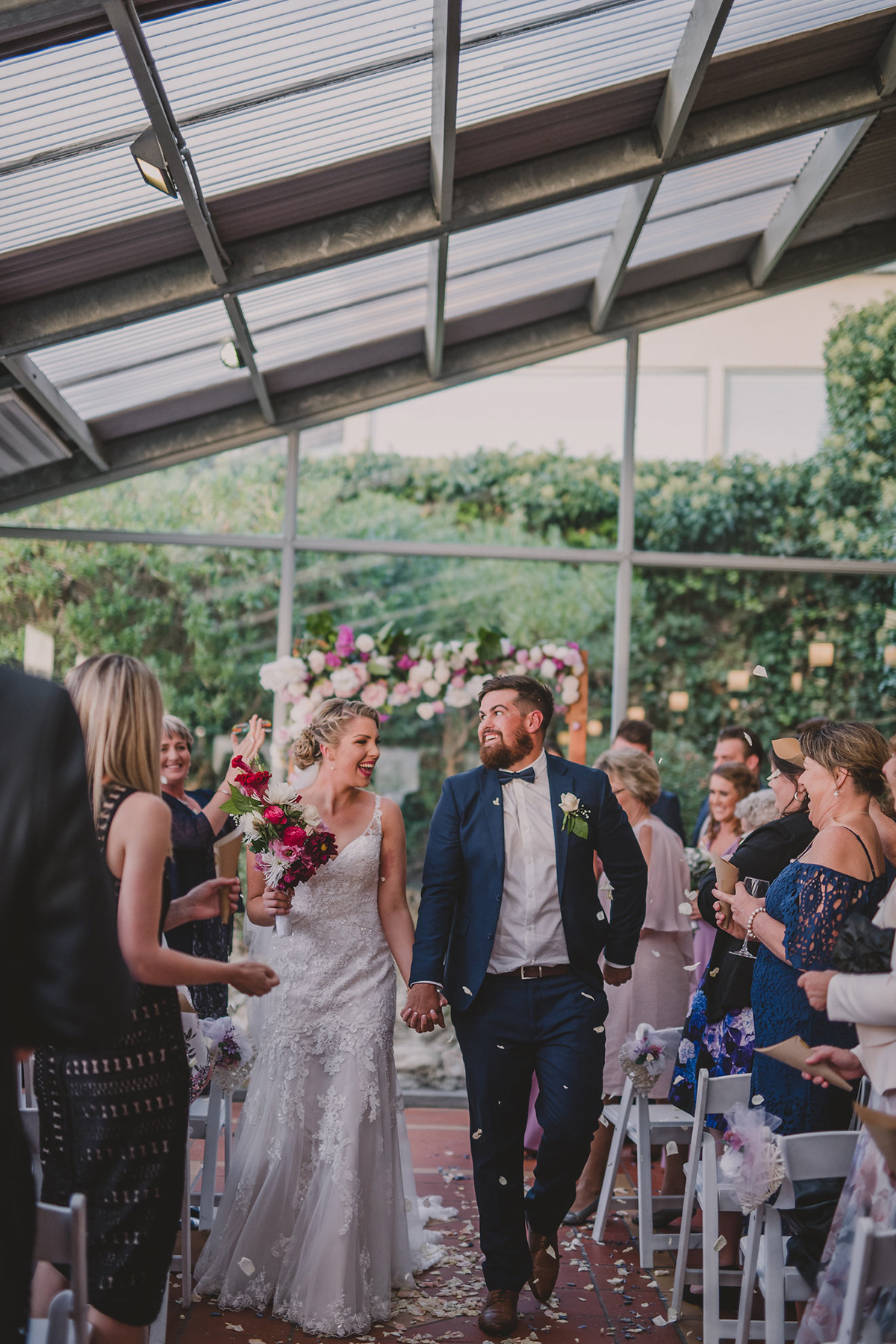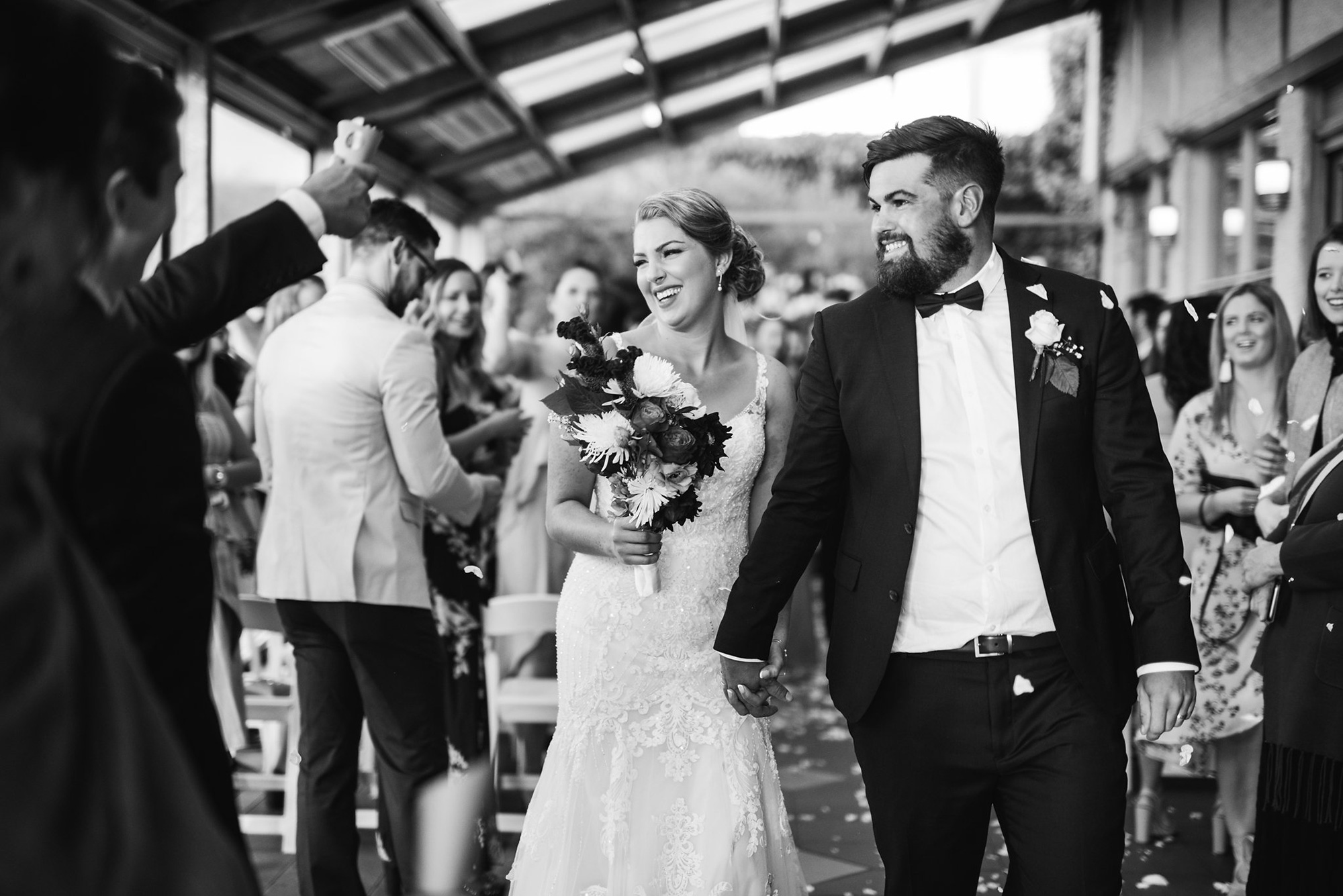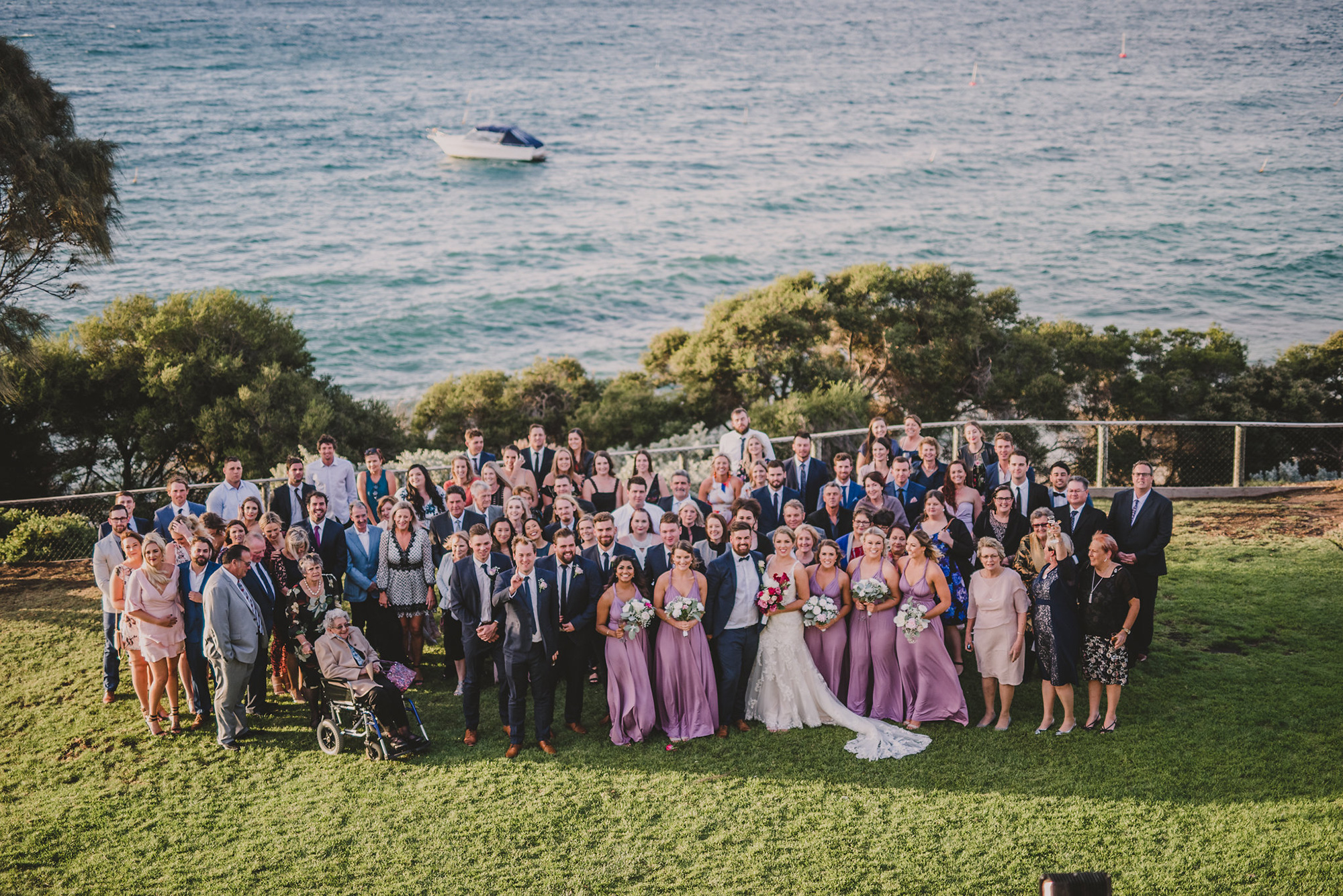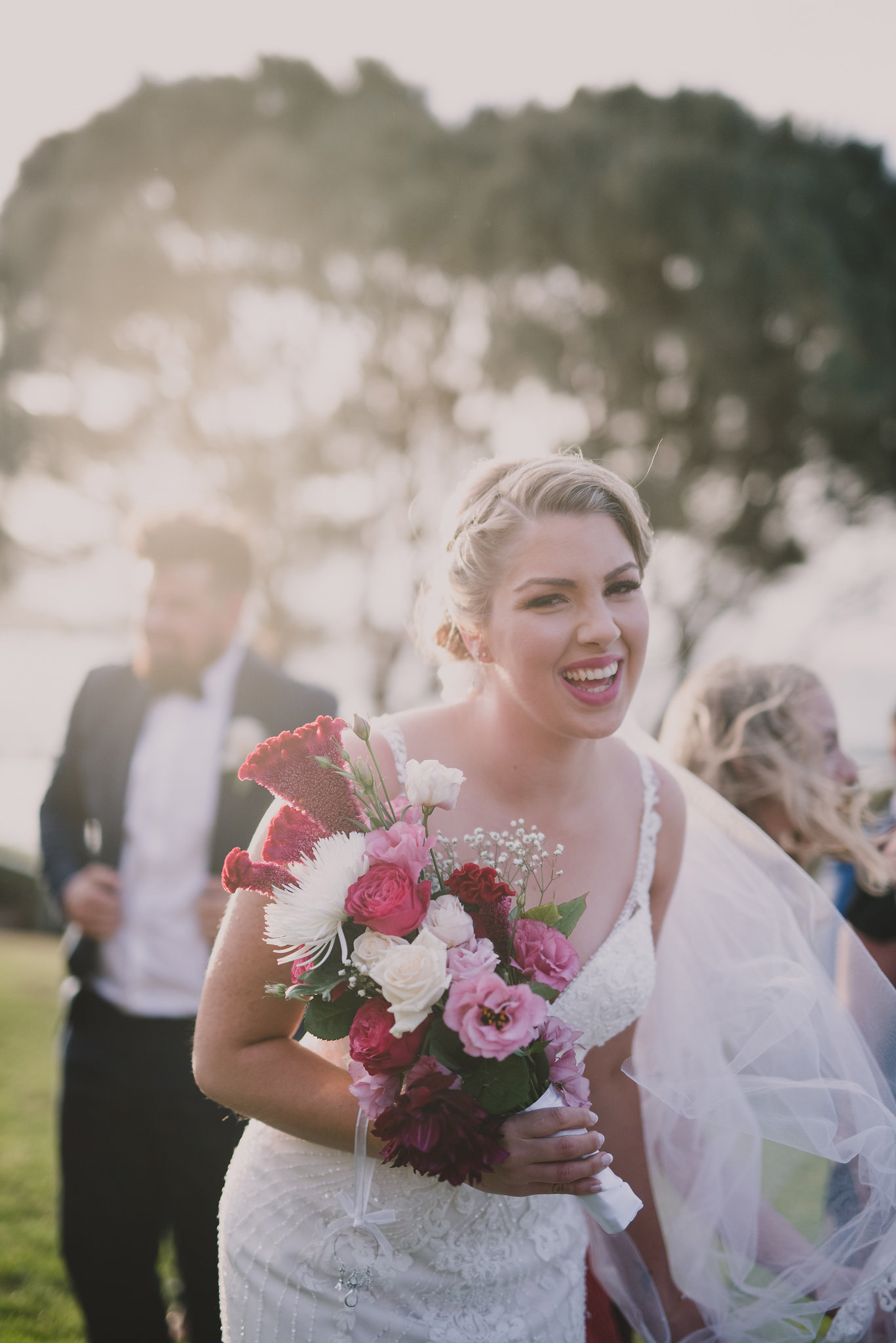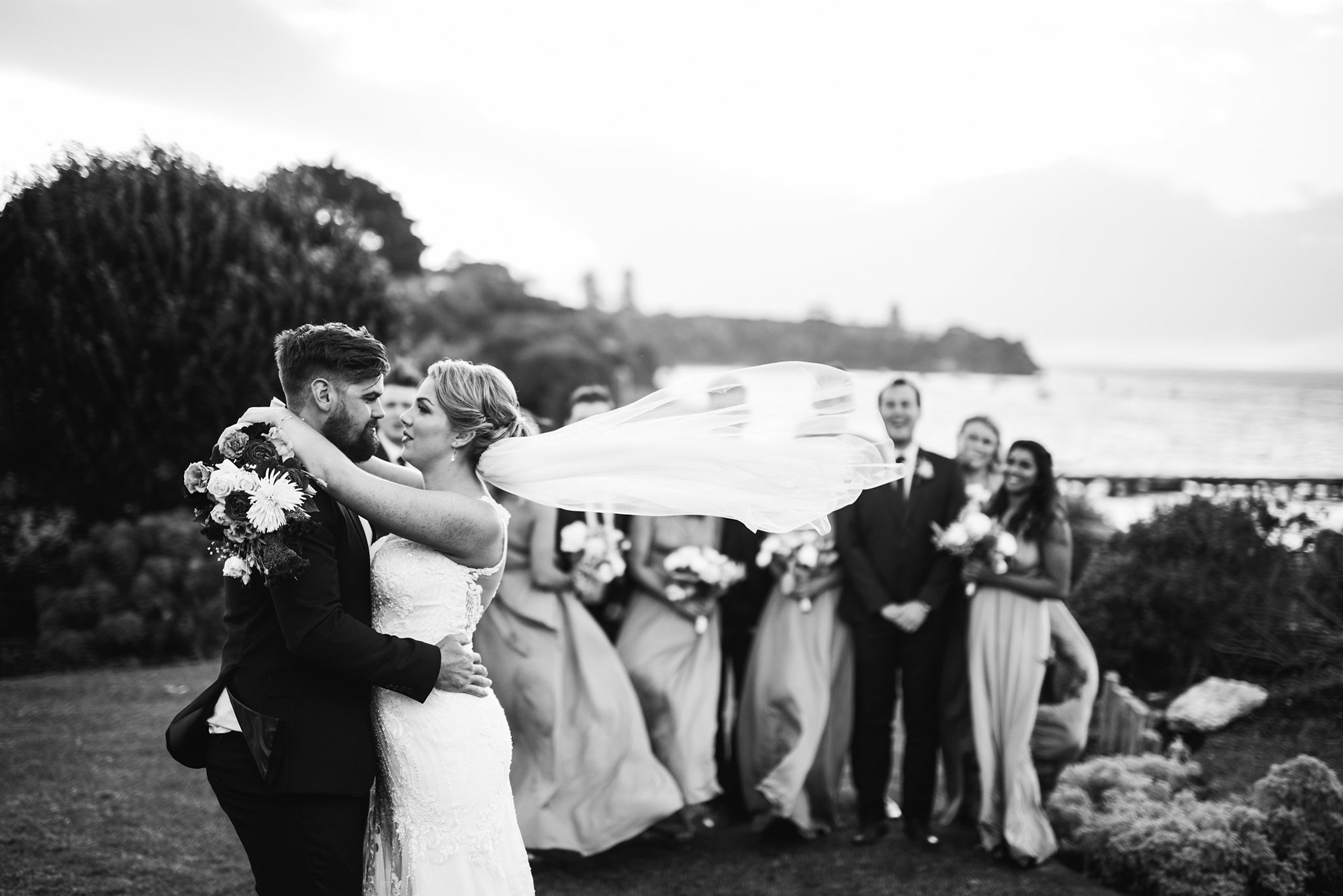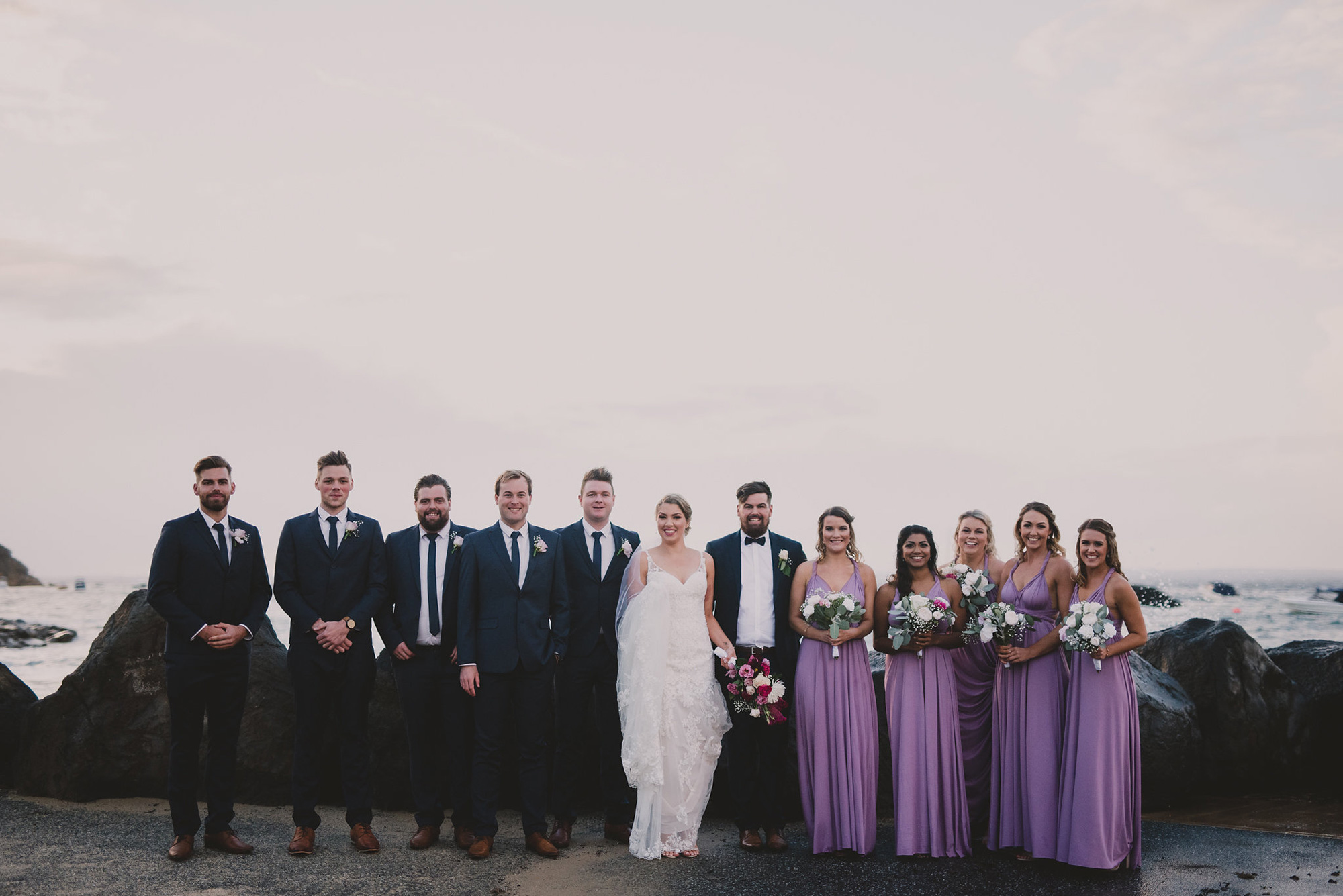 The ominous weather made for fantastic beach photos.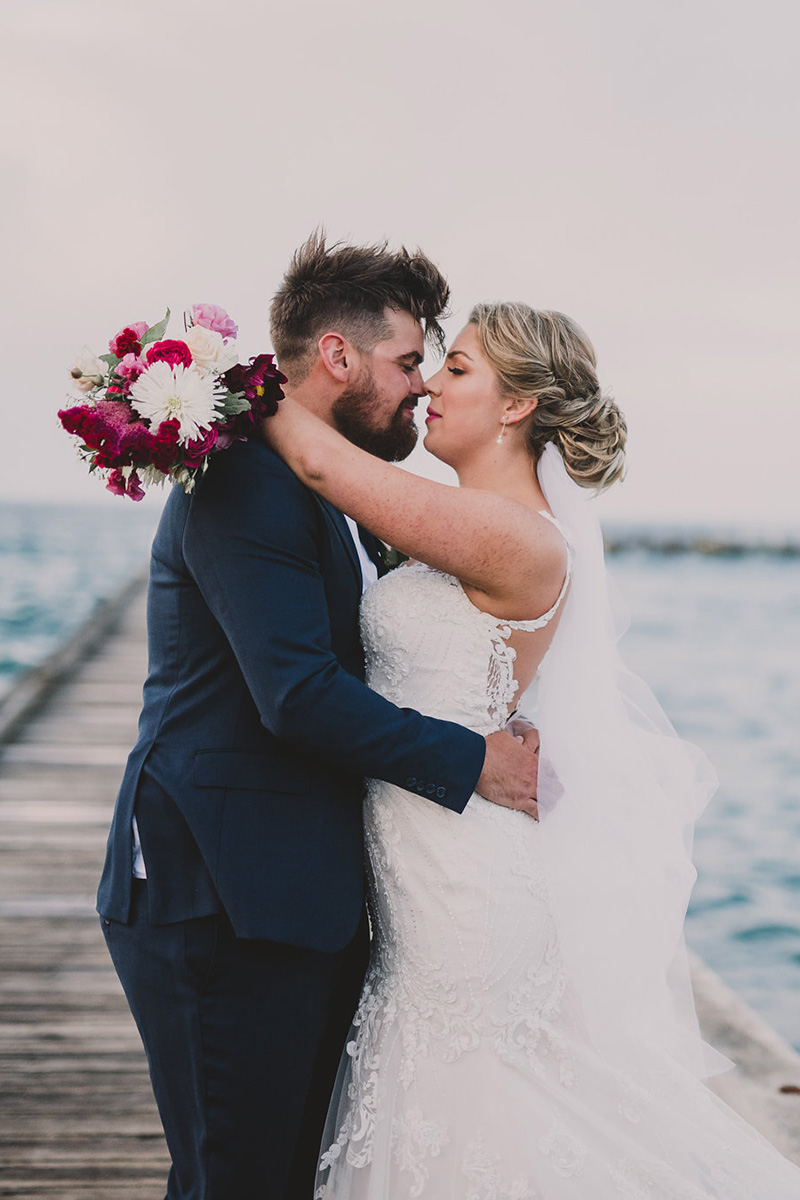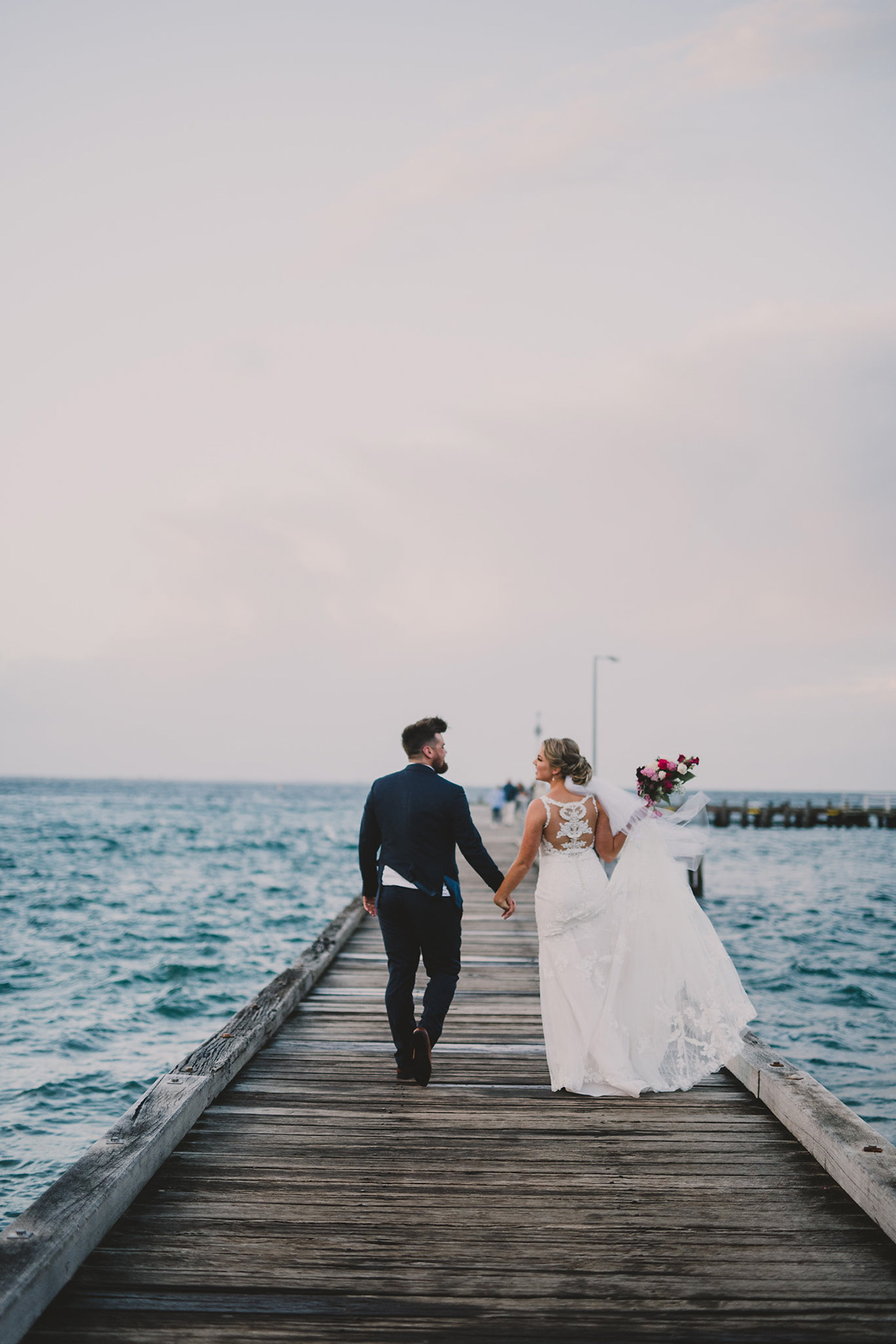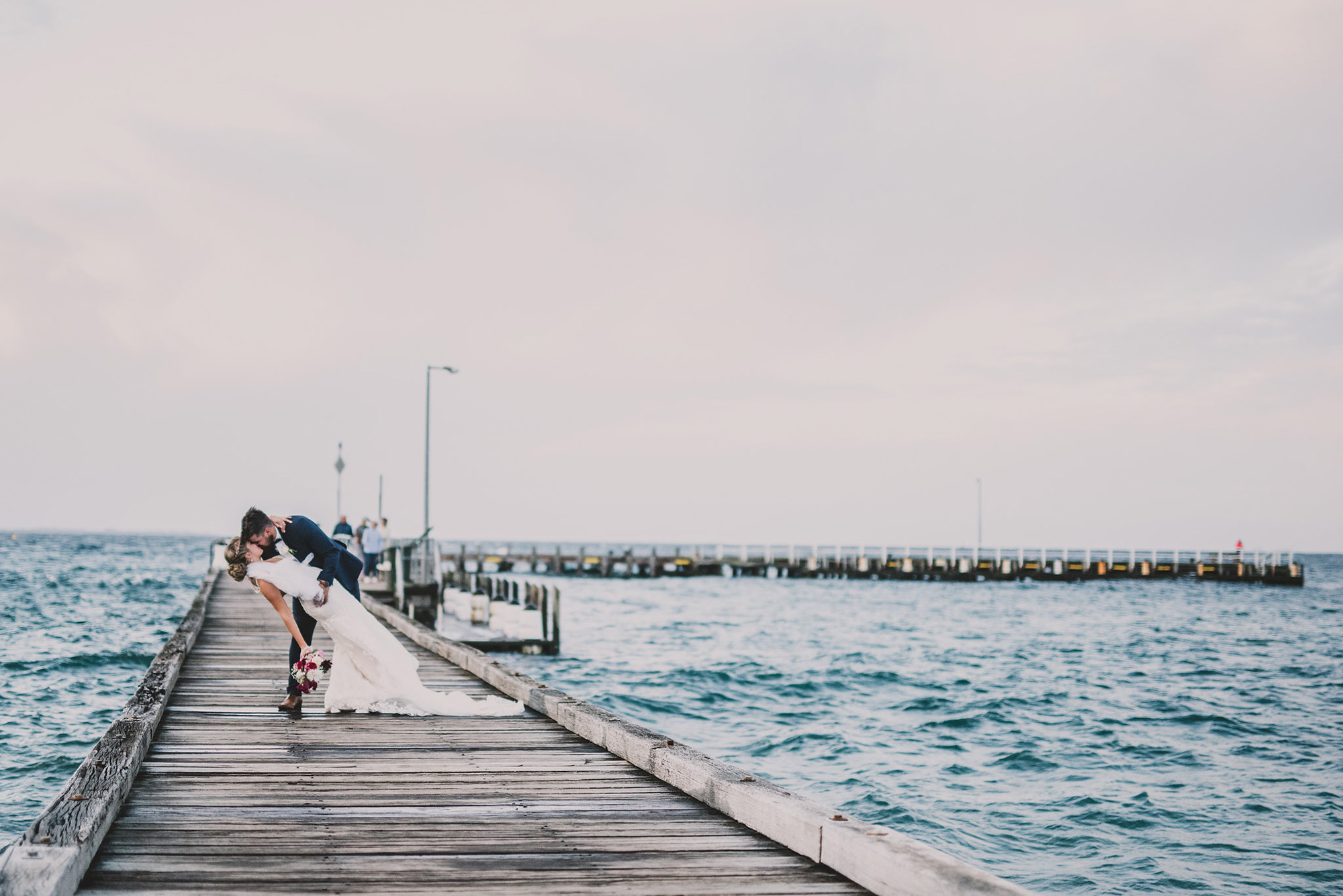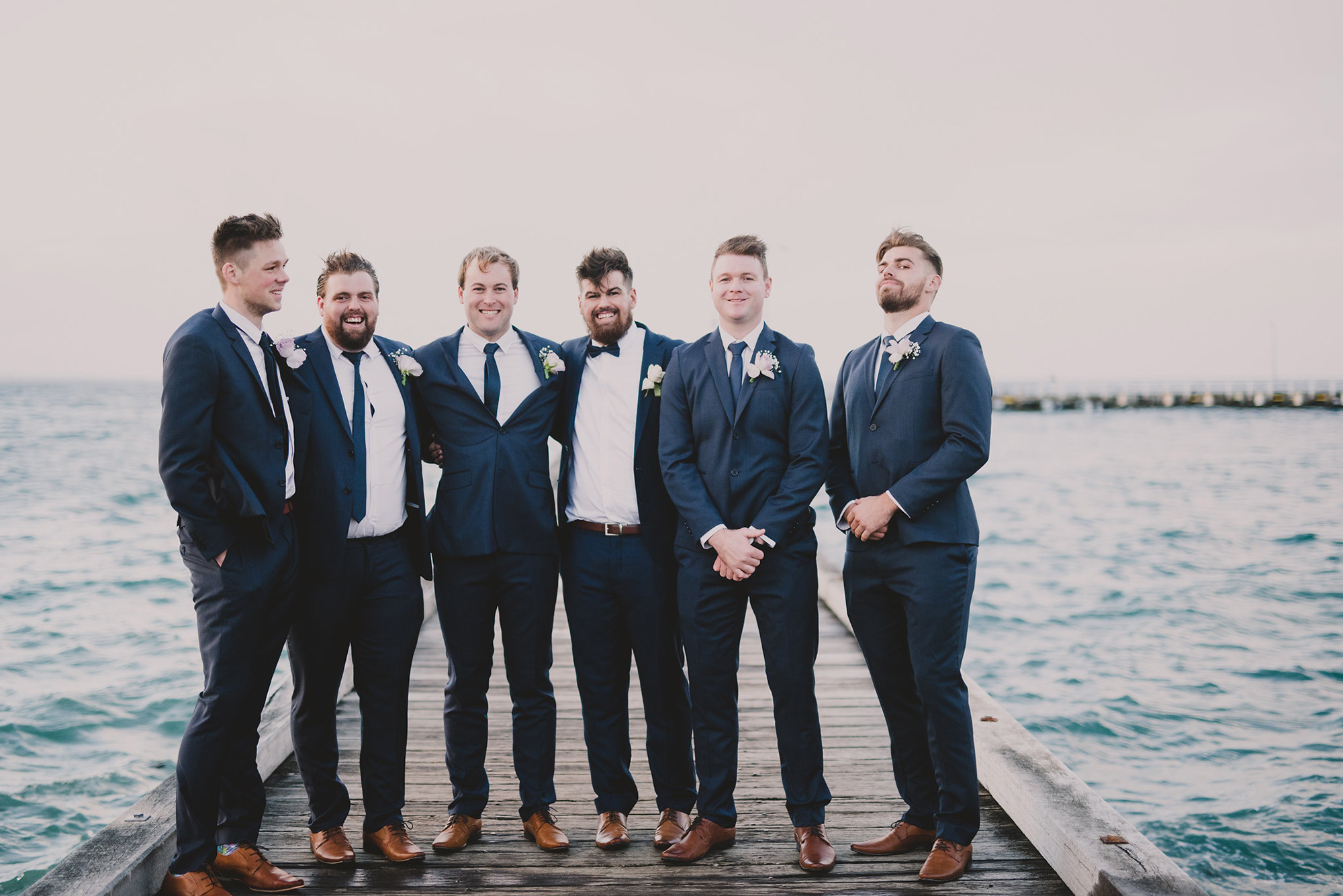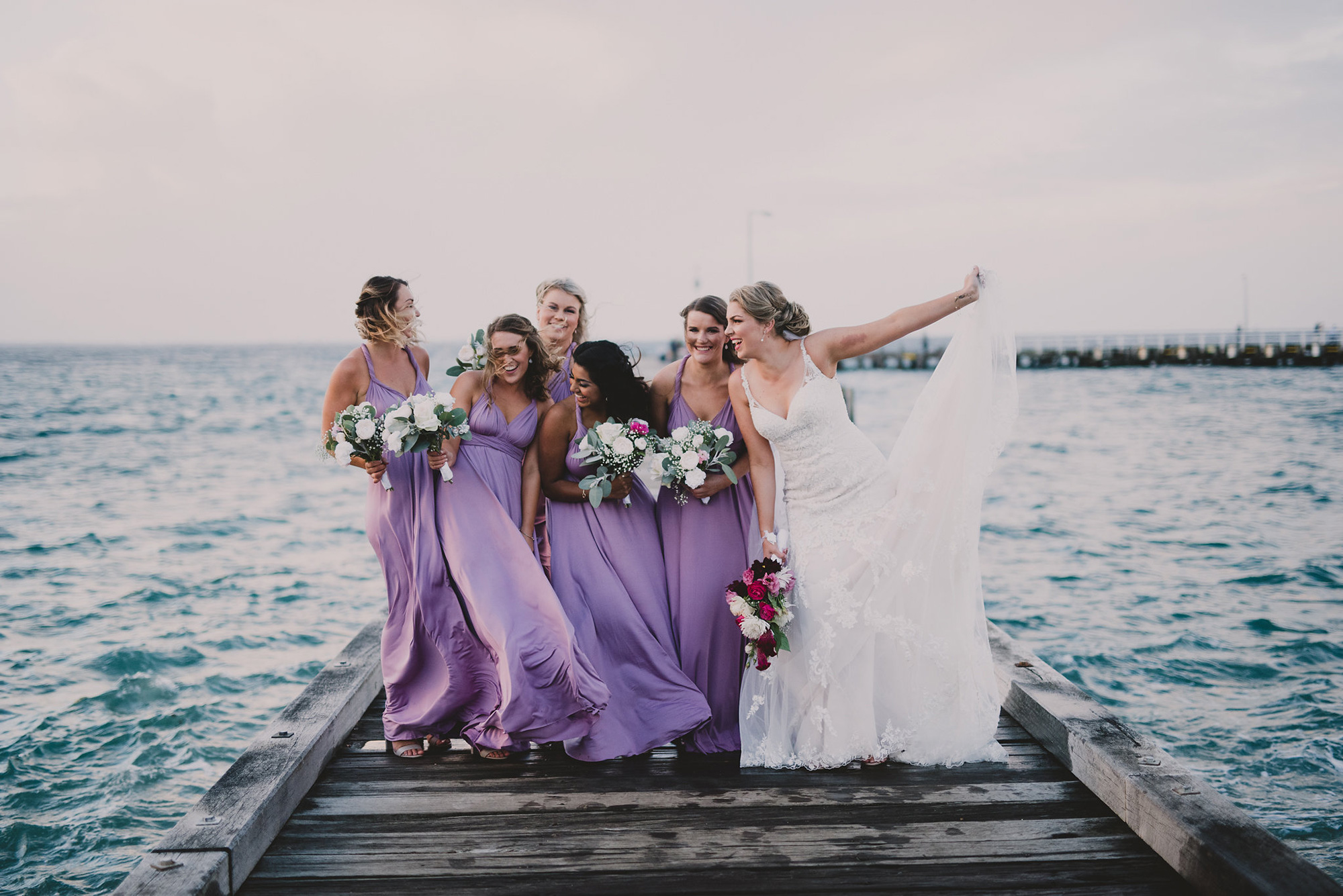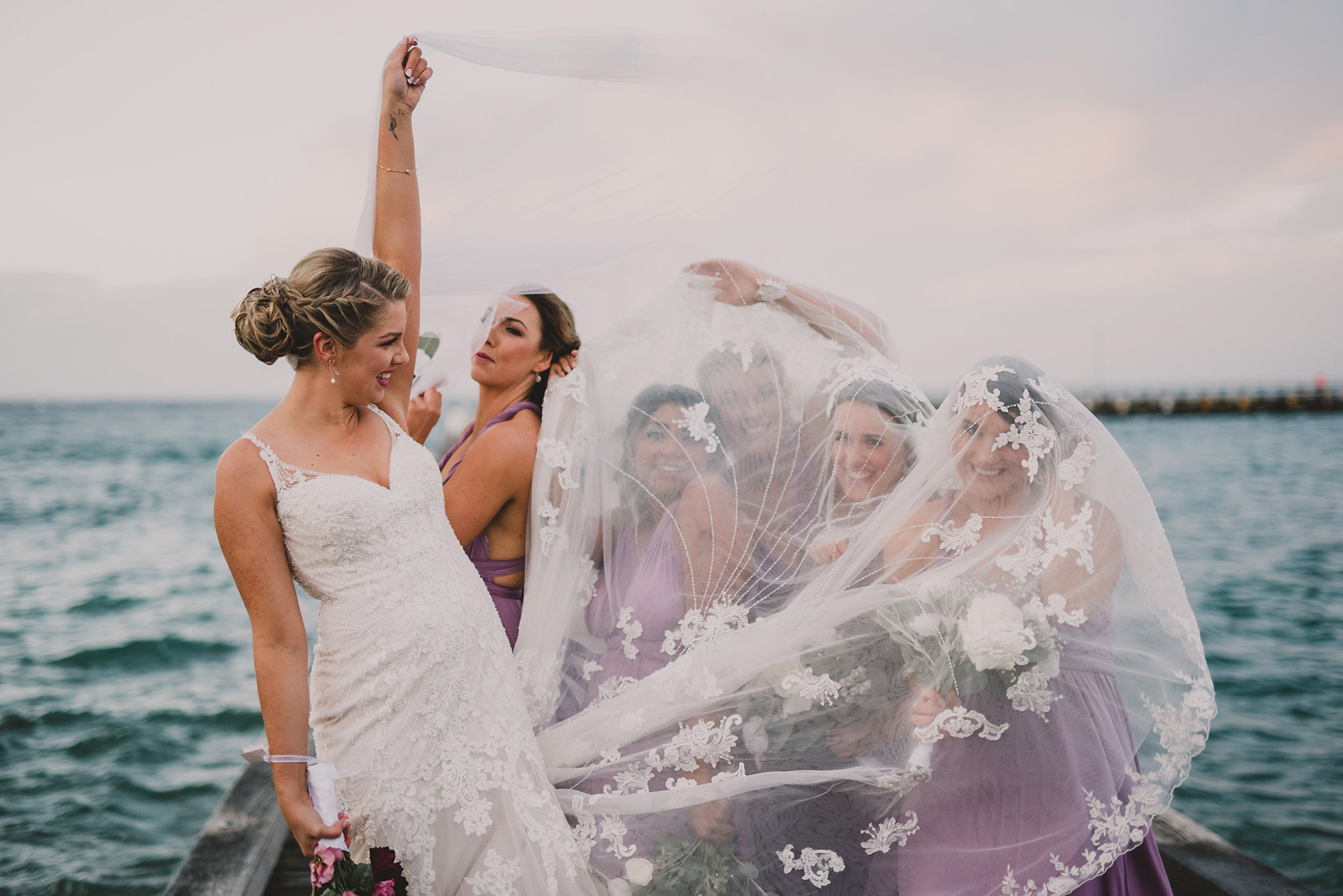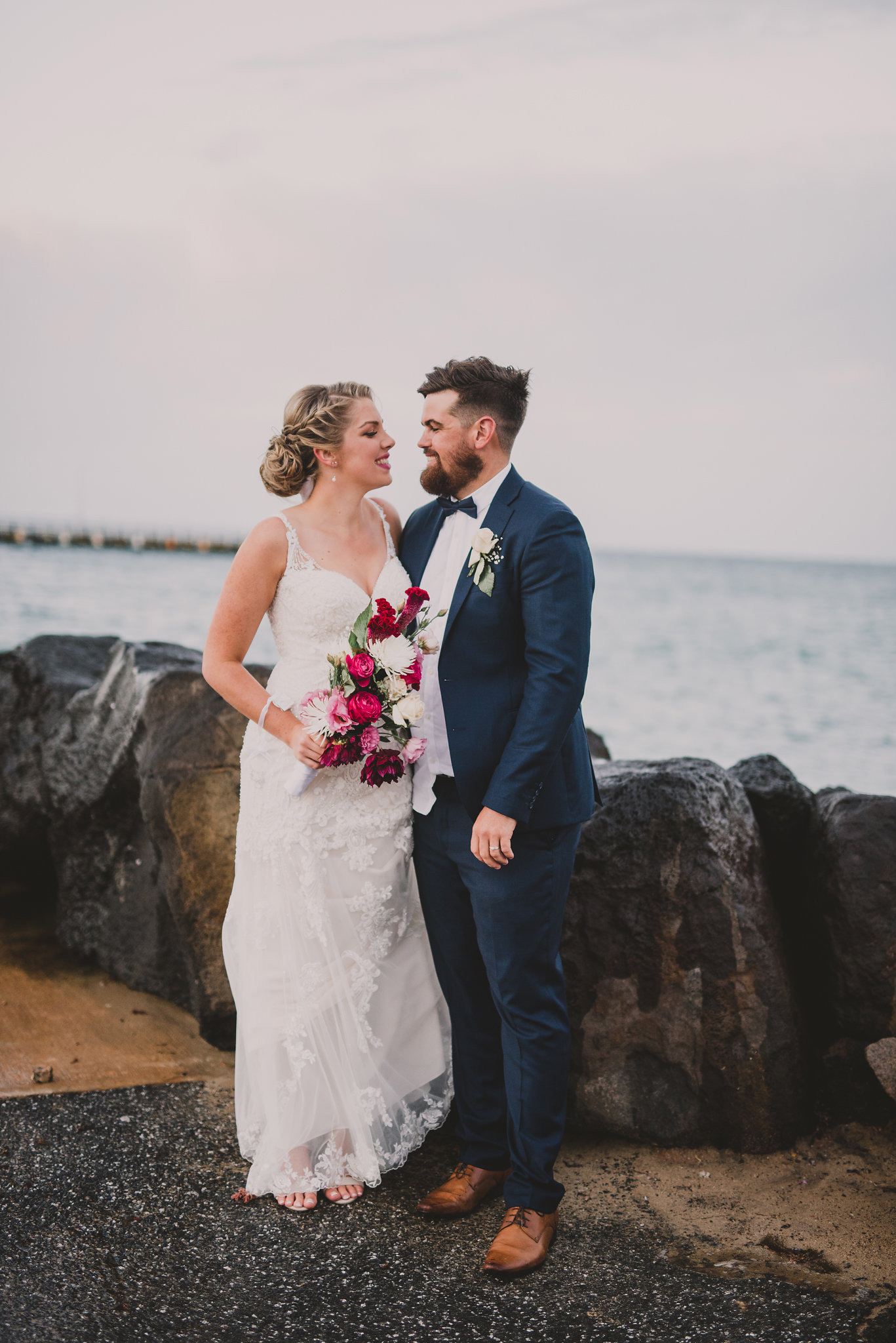 "It was the perfect mix of ocean, old grandeur and open, airy atmosphere," the bride says of the venue.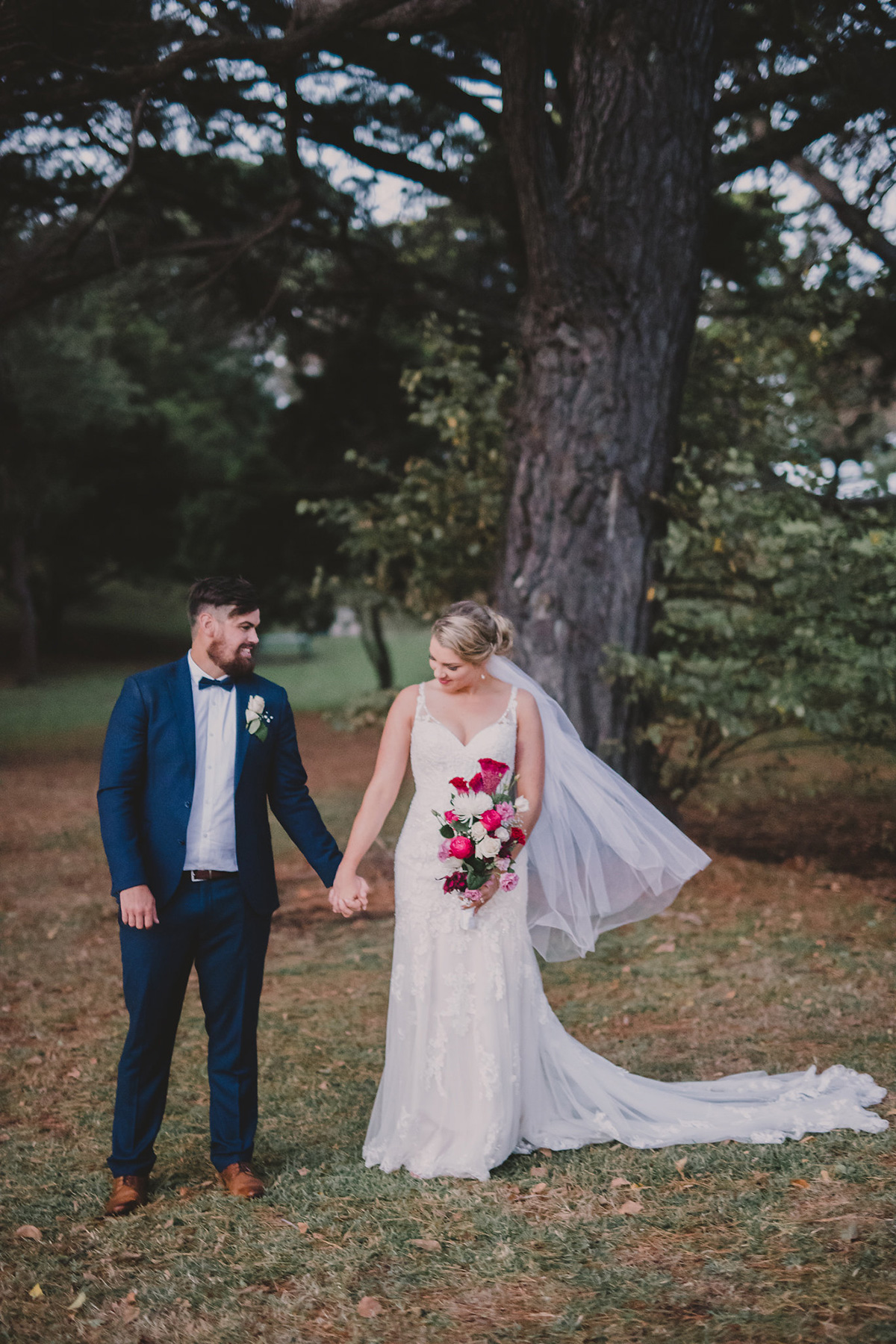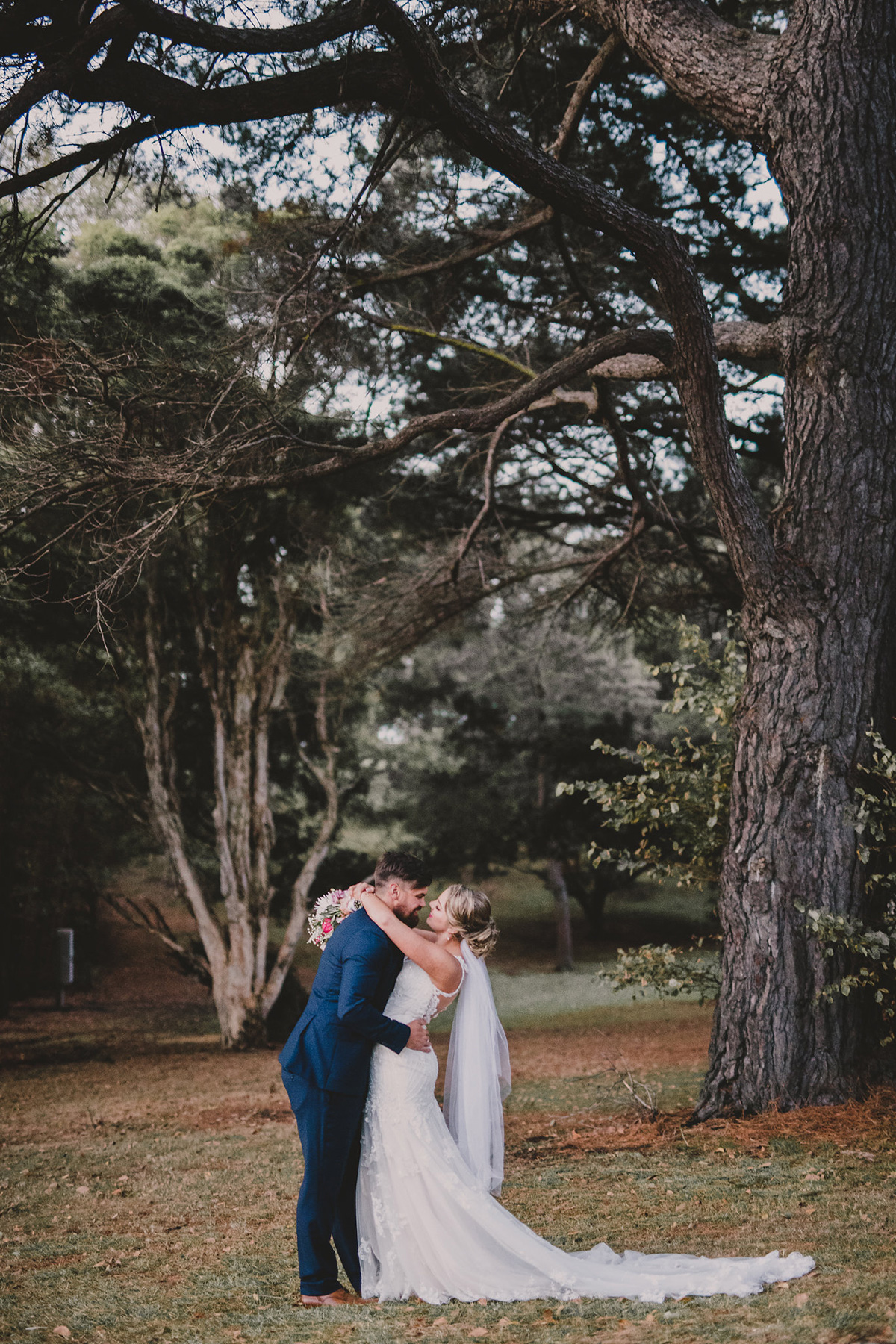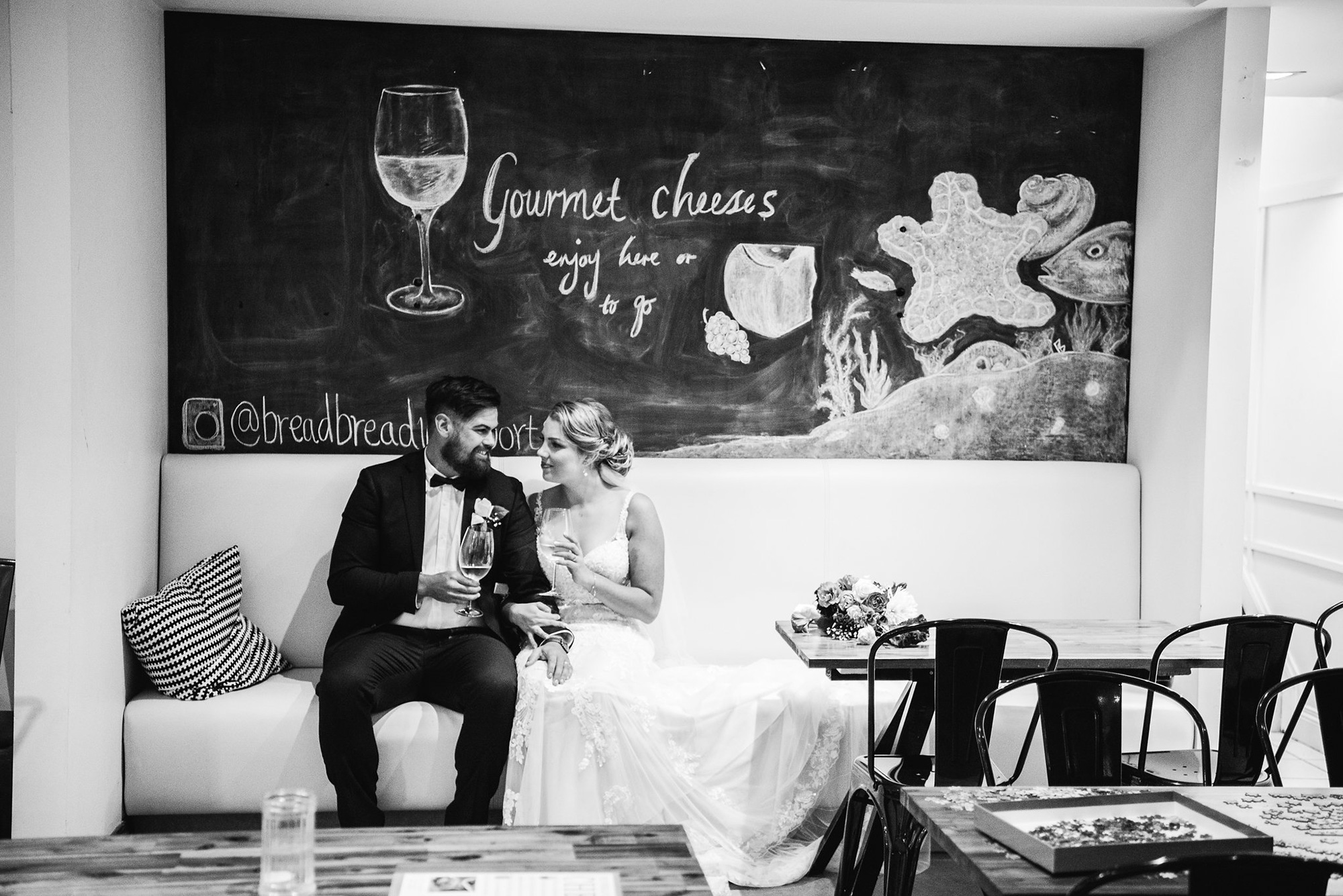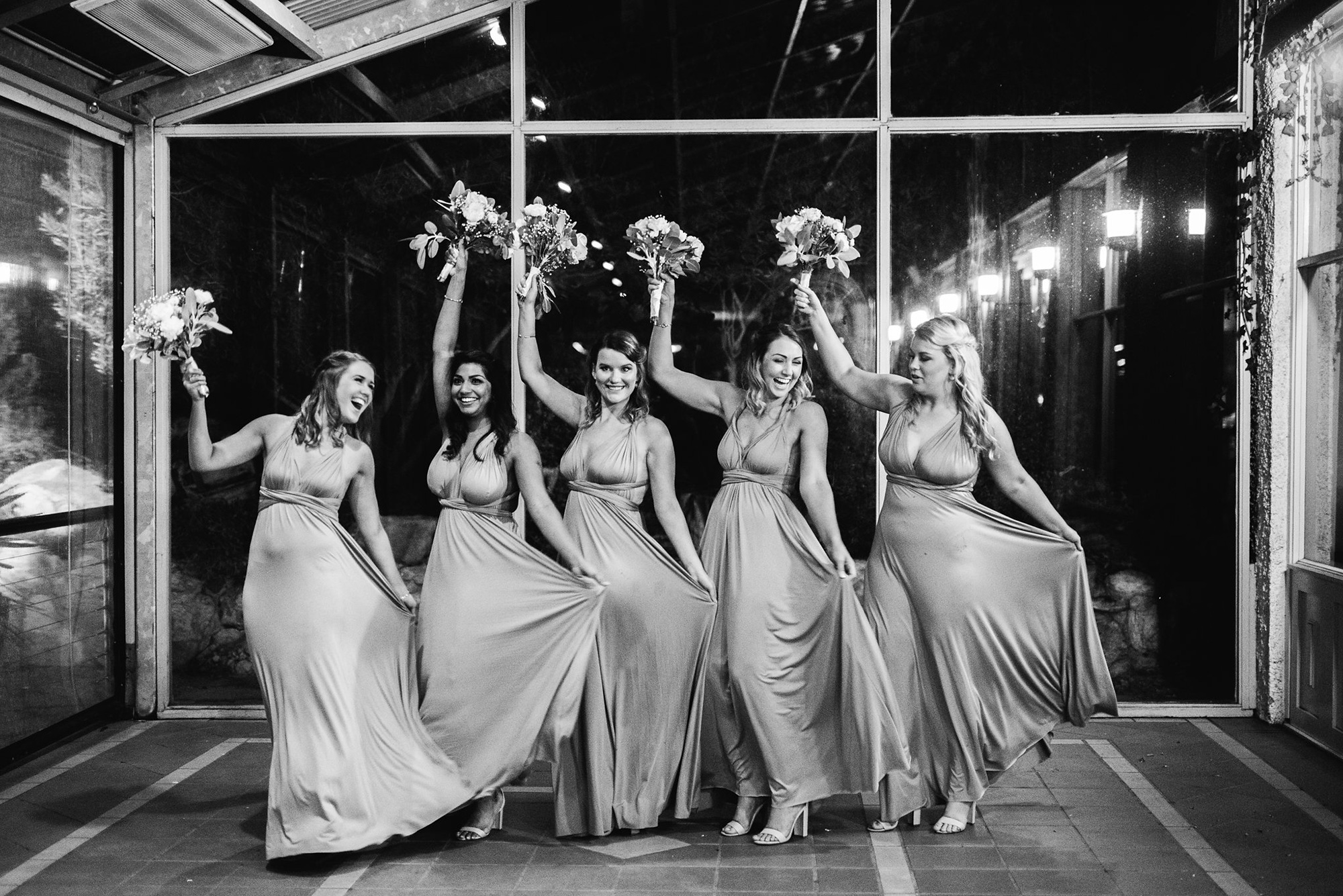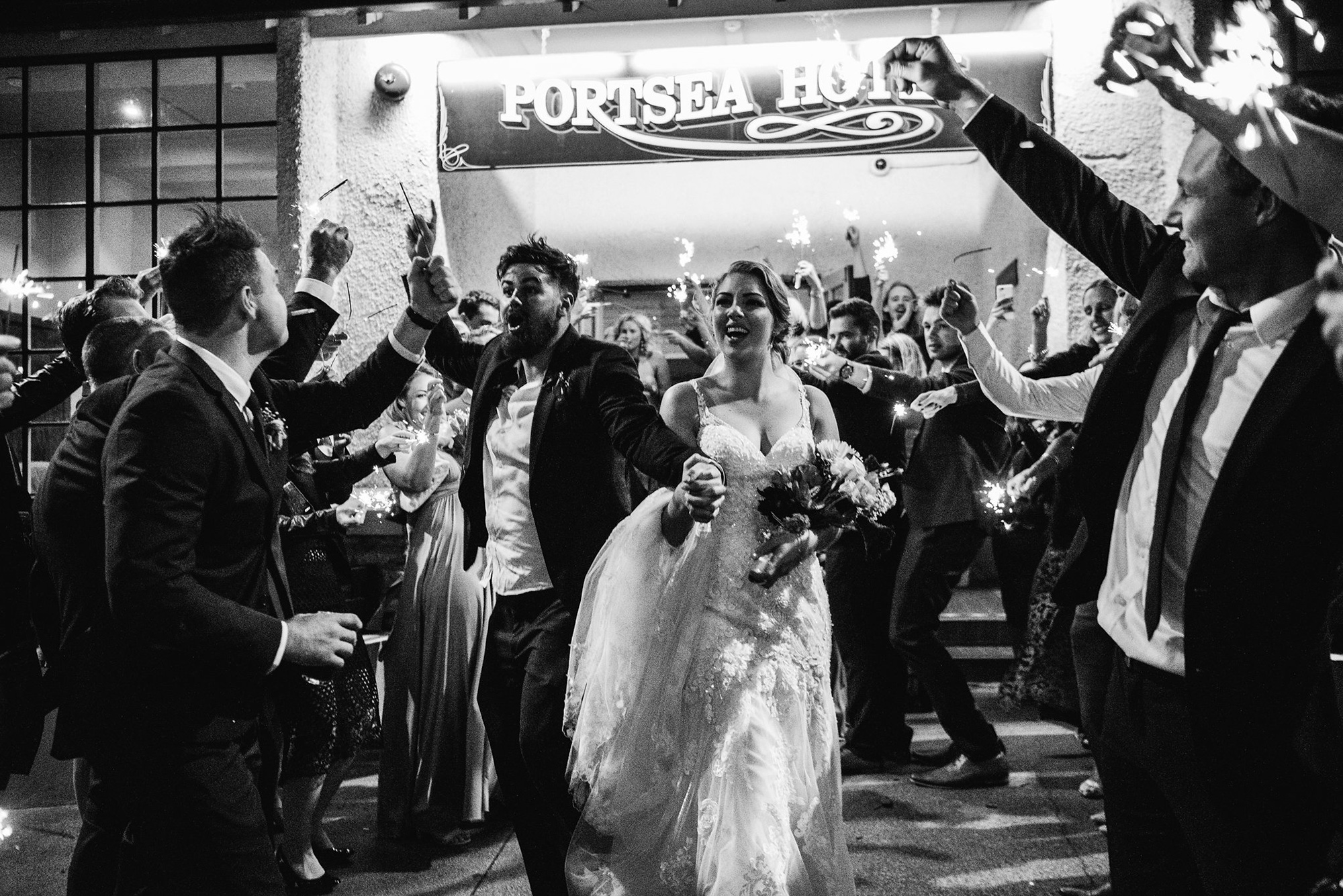 Video by Townsend Wedding Films.