It was a proposal fit for a princess. At the top of a castle Jon Ellis asked for Alyce Thurling's hand in marriage.
"We have worked in London for the past six years and explored a lot of Europe," Alyce, 27, says of her relationship with Jon, 29. "During our travels I developed a love for castles – which is where Jon got the idea of proposing at the top of the princess tower of Caernarfon Castle in Wales with his Welsh grandmother's engagement ring."
The couple planned their wedding from the UK, using family at home in Sydney to test out options. "We would narrow down suppliers and send them off for endless weekends of sampling and meeting with vendors to give their critical feedback to us," explains Alyce.
On November 8, 2014 the pair were married at Nelson Bay on the NSW Cental Coast with a seaside wedding. "We held our ceremony and reception at The Anchorage in Port Stephens as I have always dreamt of a wedding by the sea and Jon spent many childhood holidays in that part of the world," explains Alyce. "The wedding day was extra special as we hadn't been back to Australia for just over three years so this occasion we had to catch up with the majority of our 99 guests."
Photos courtesy of Sandra Henri Photography.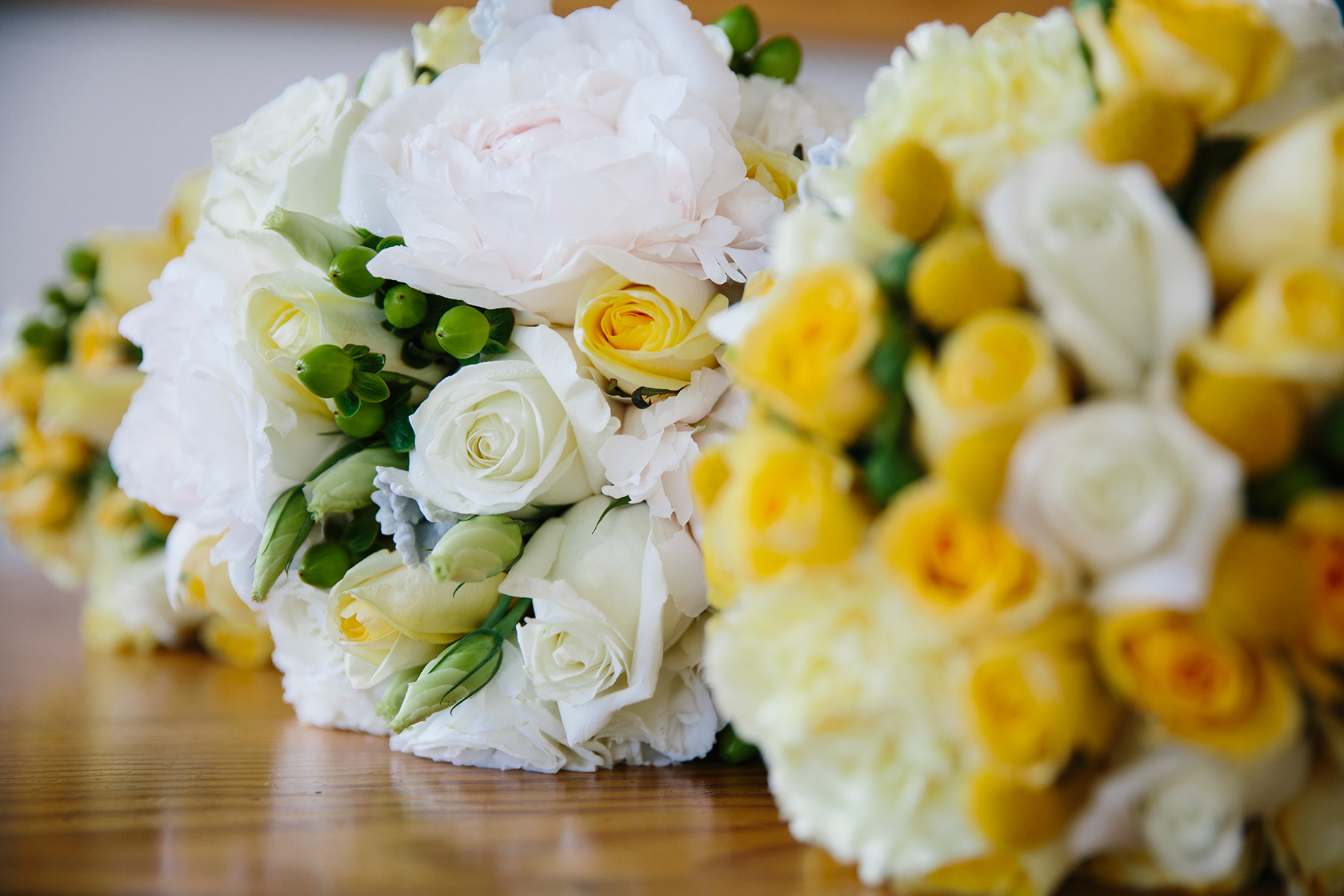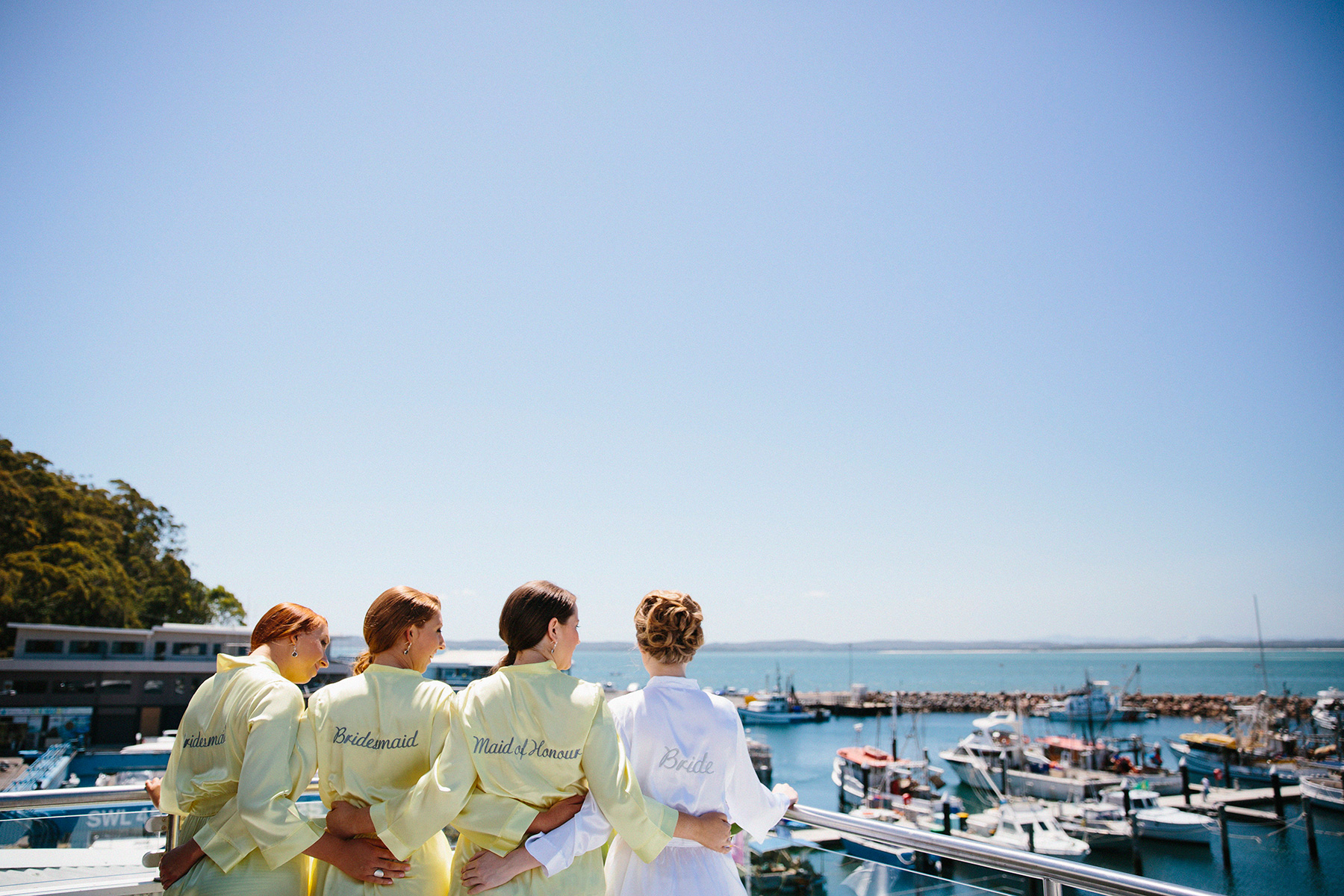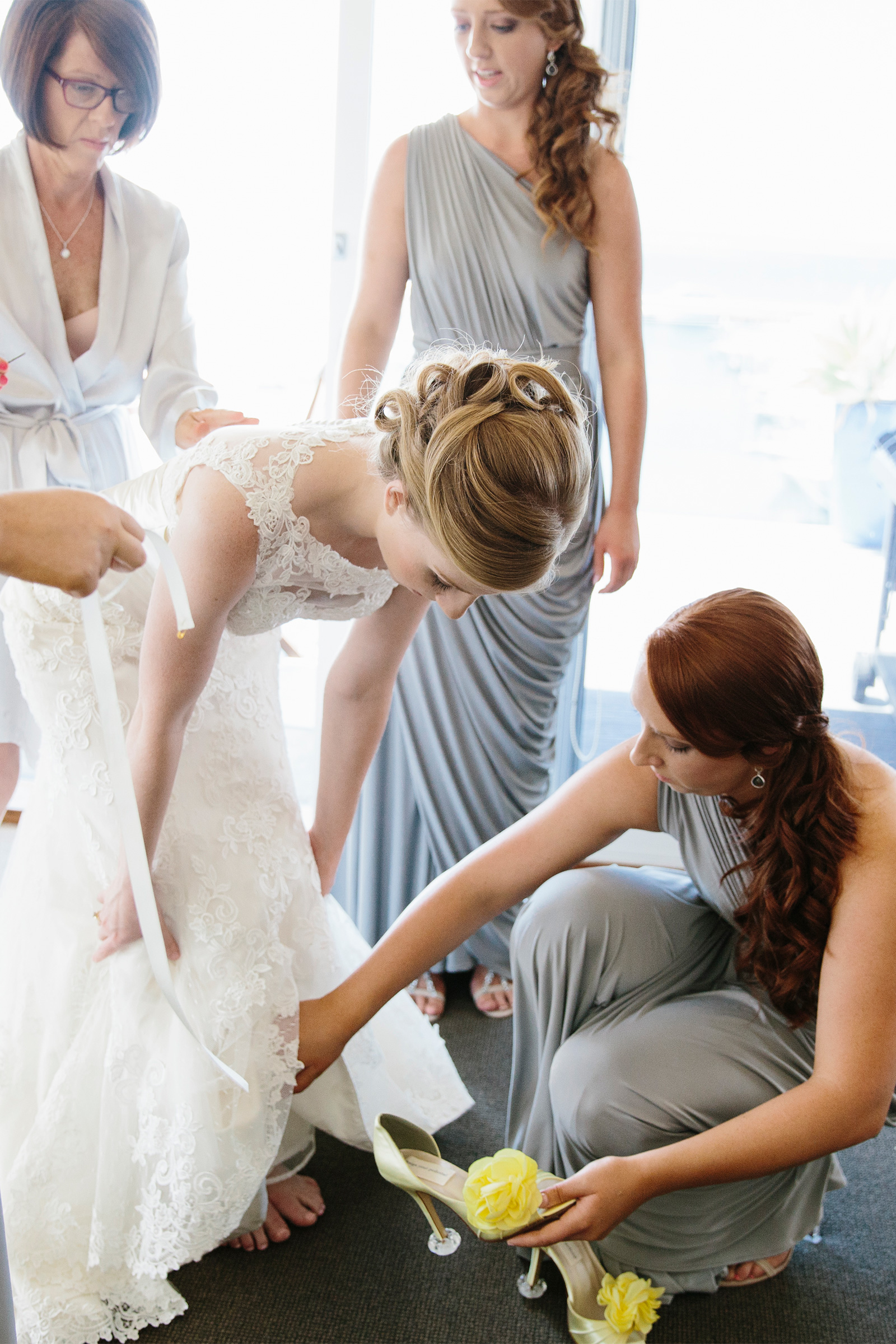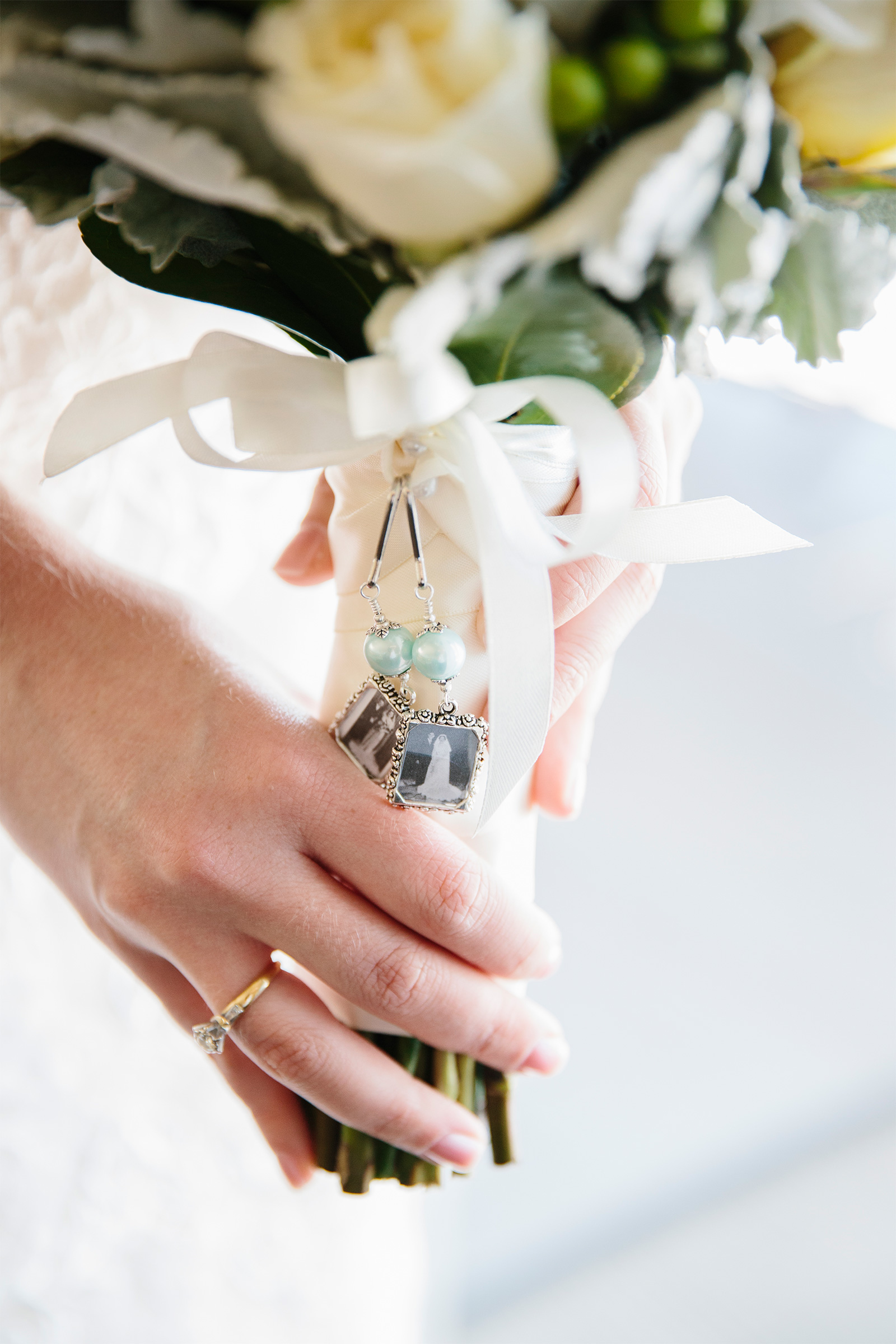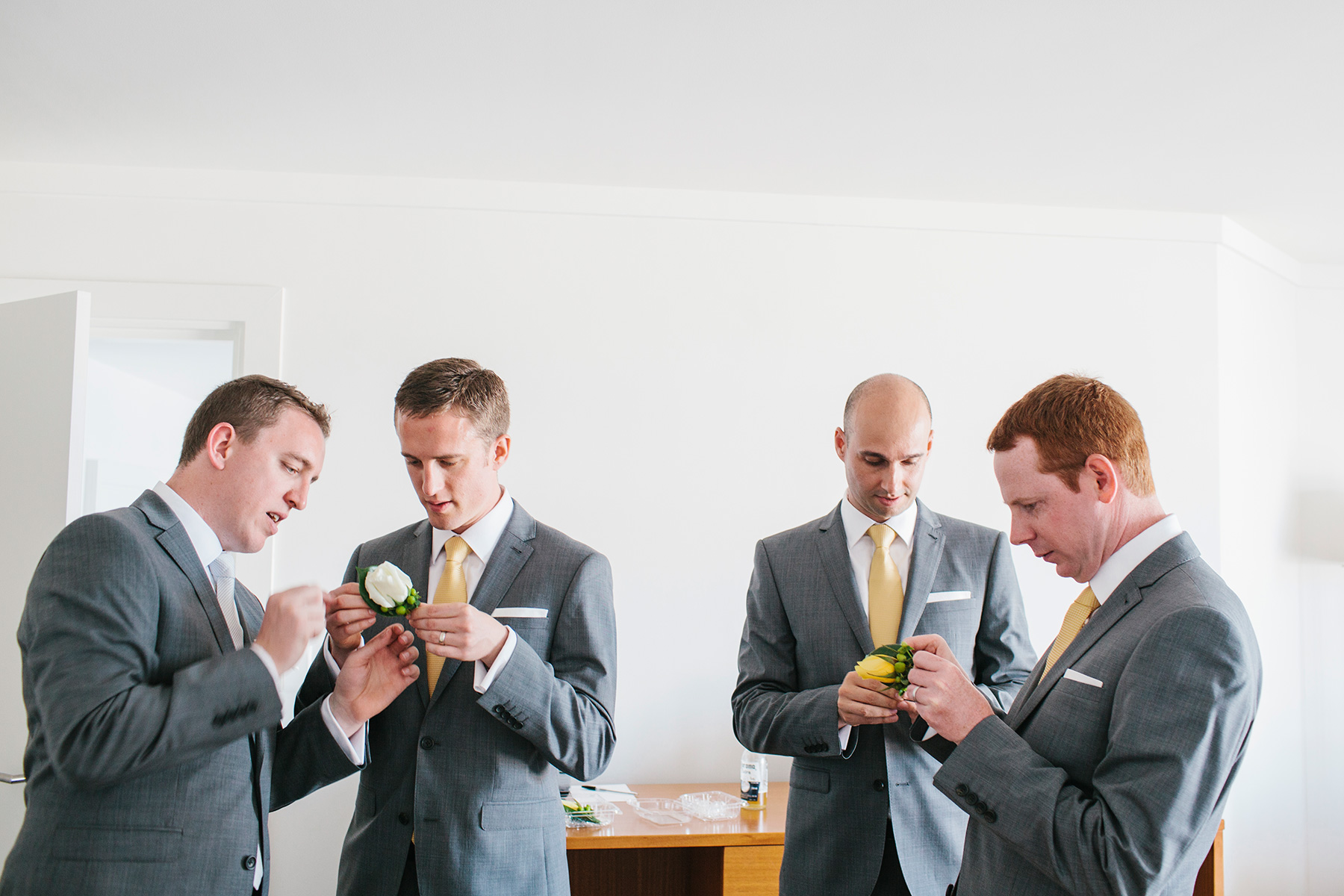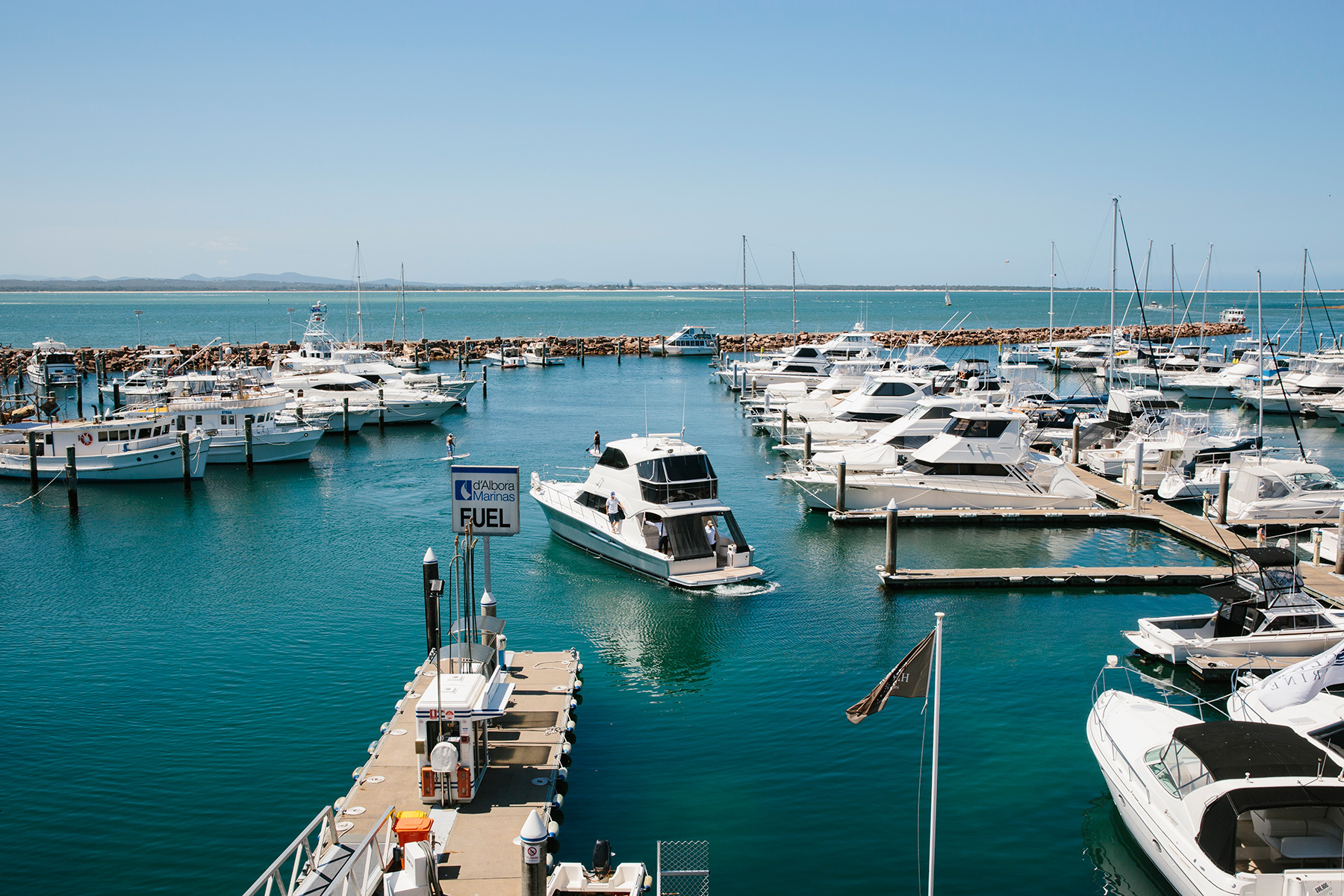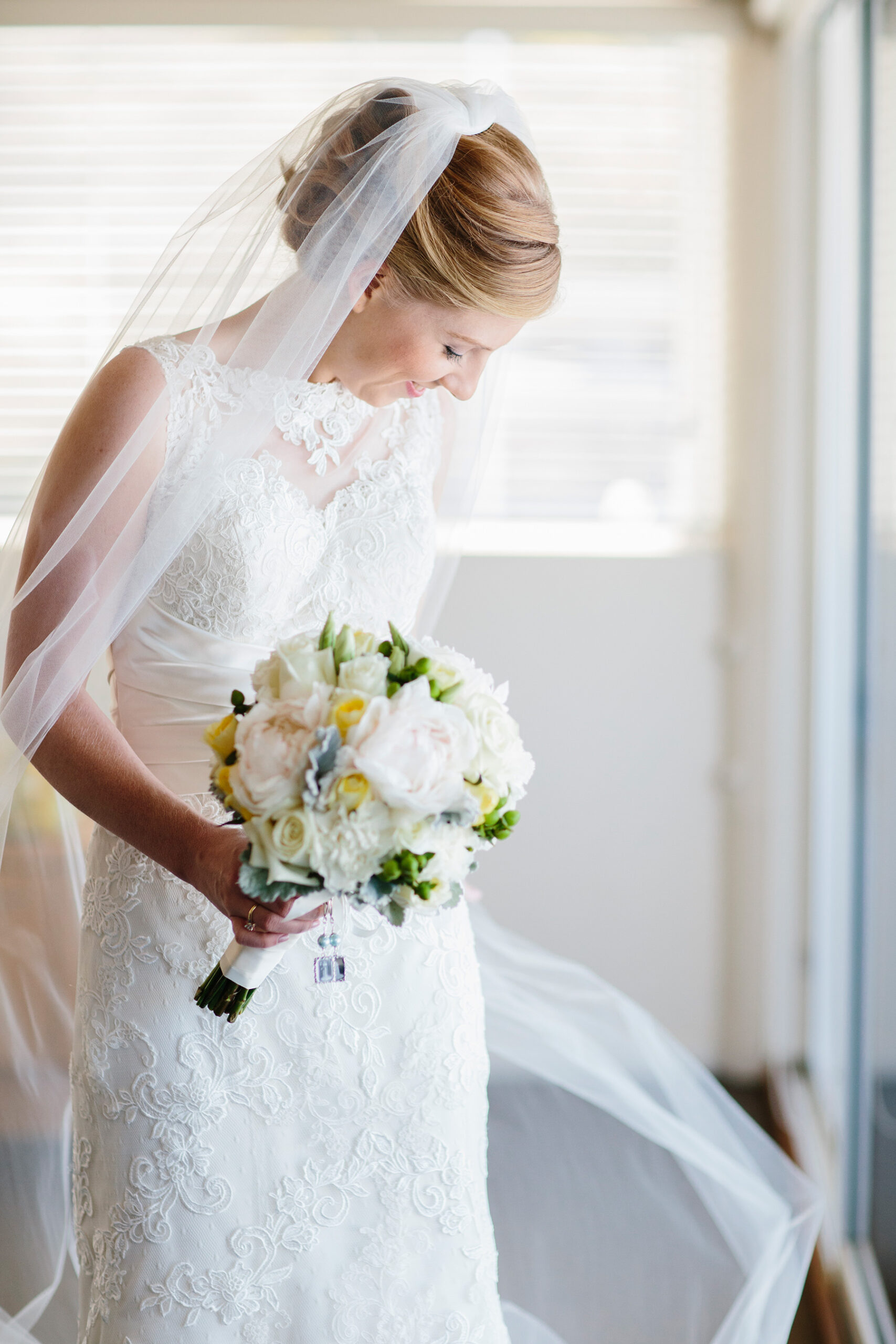 " I knew I always wanted a lace detailed dress," Alyce says of her Justin Alexander gown.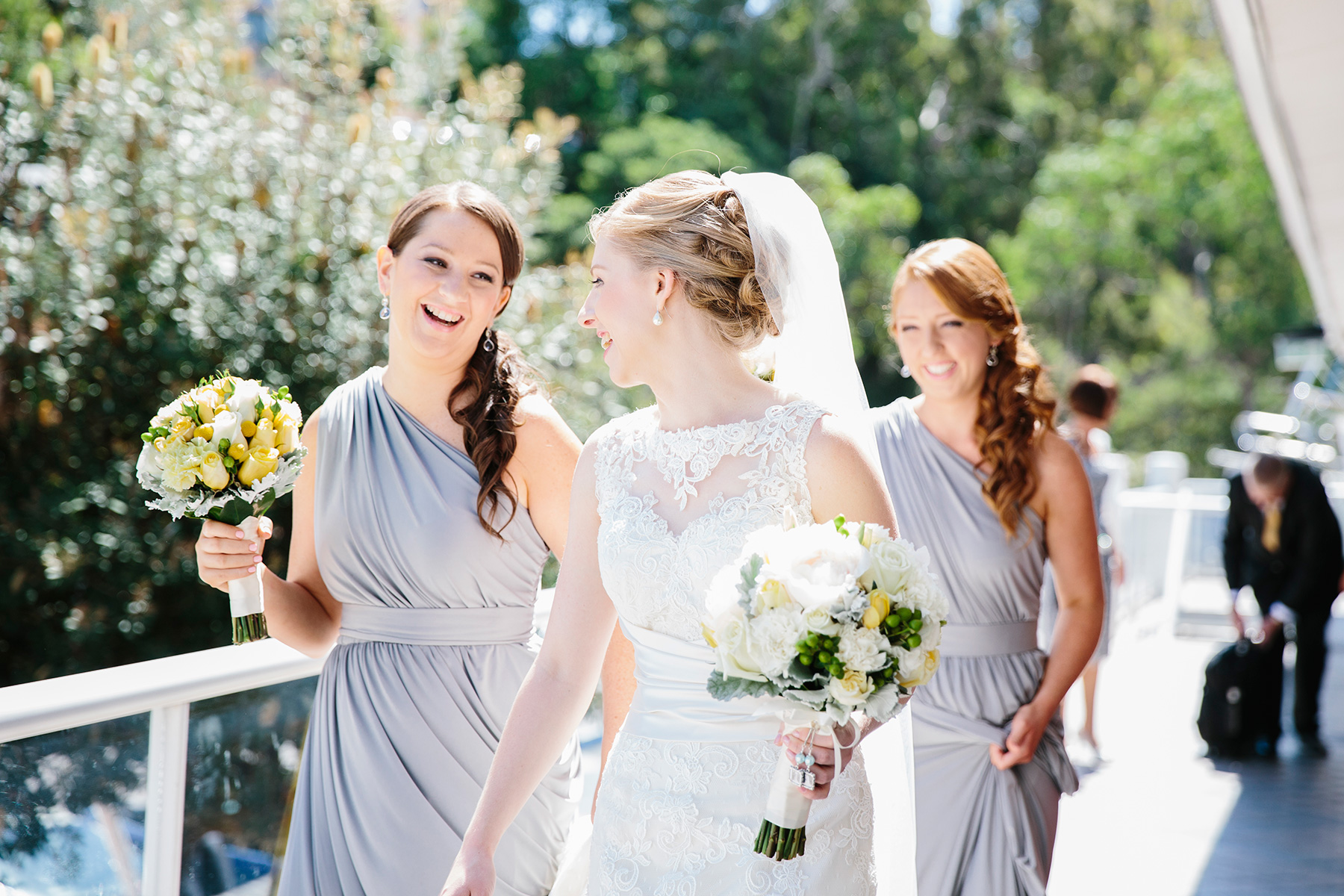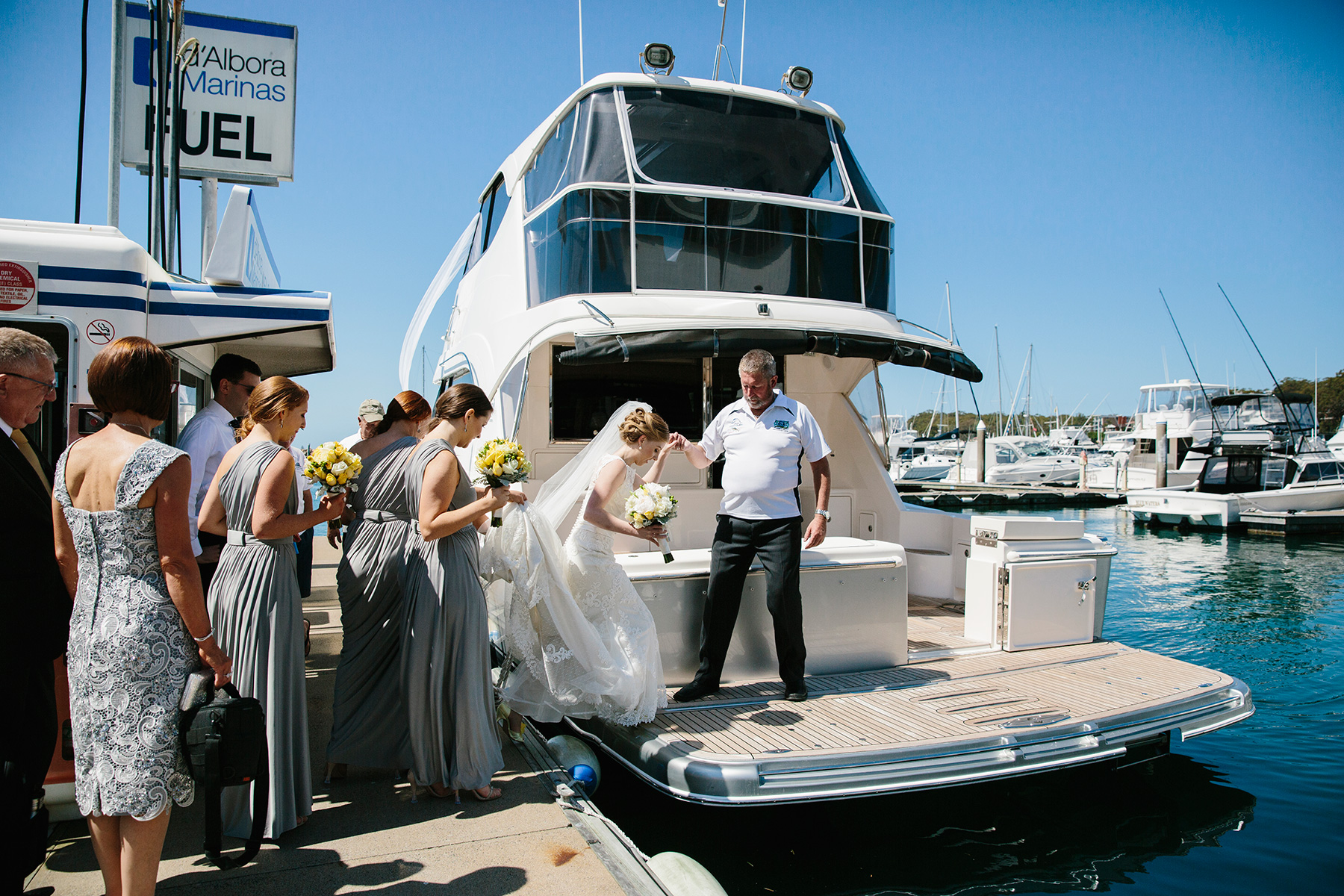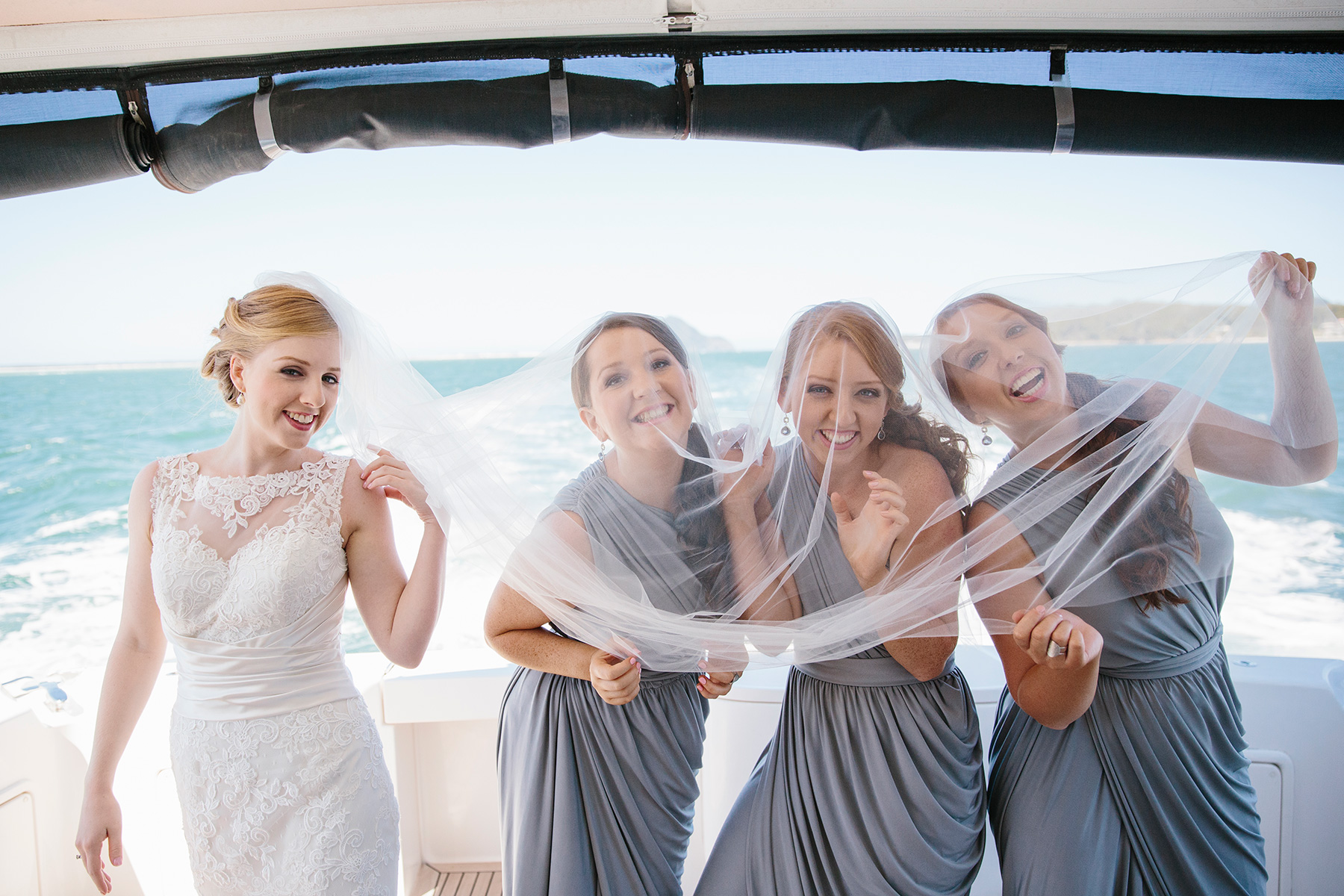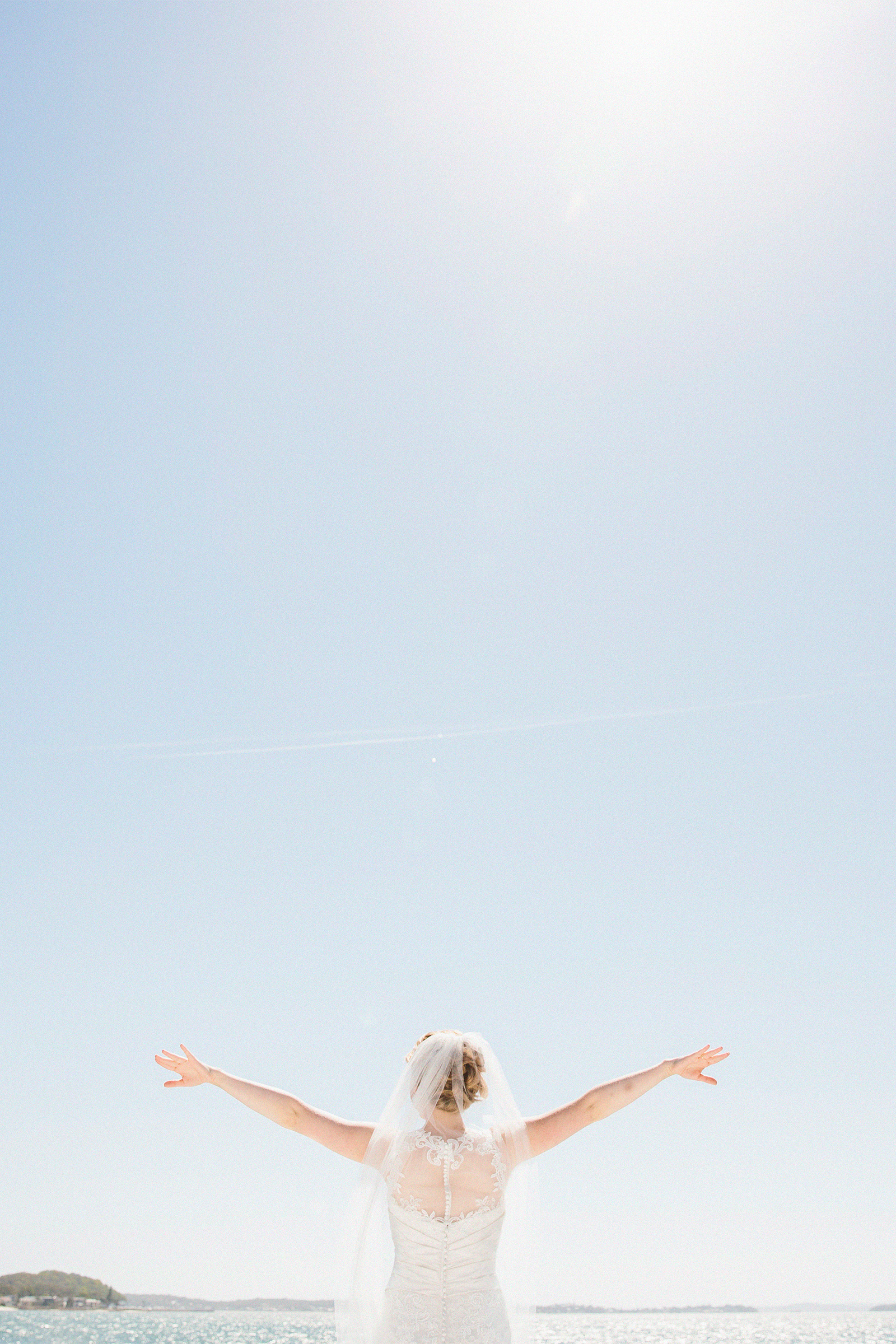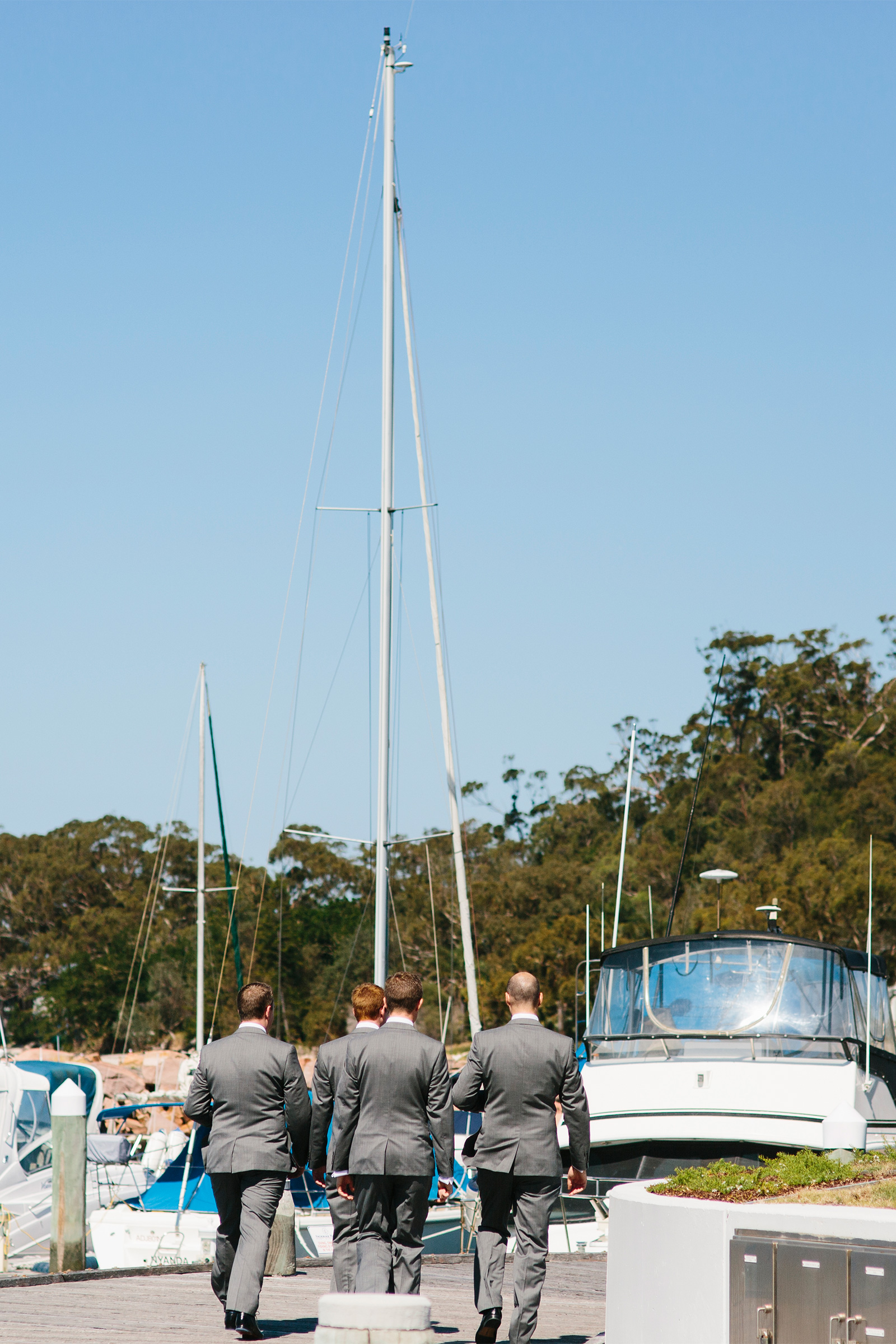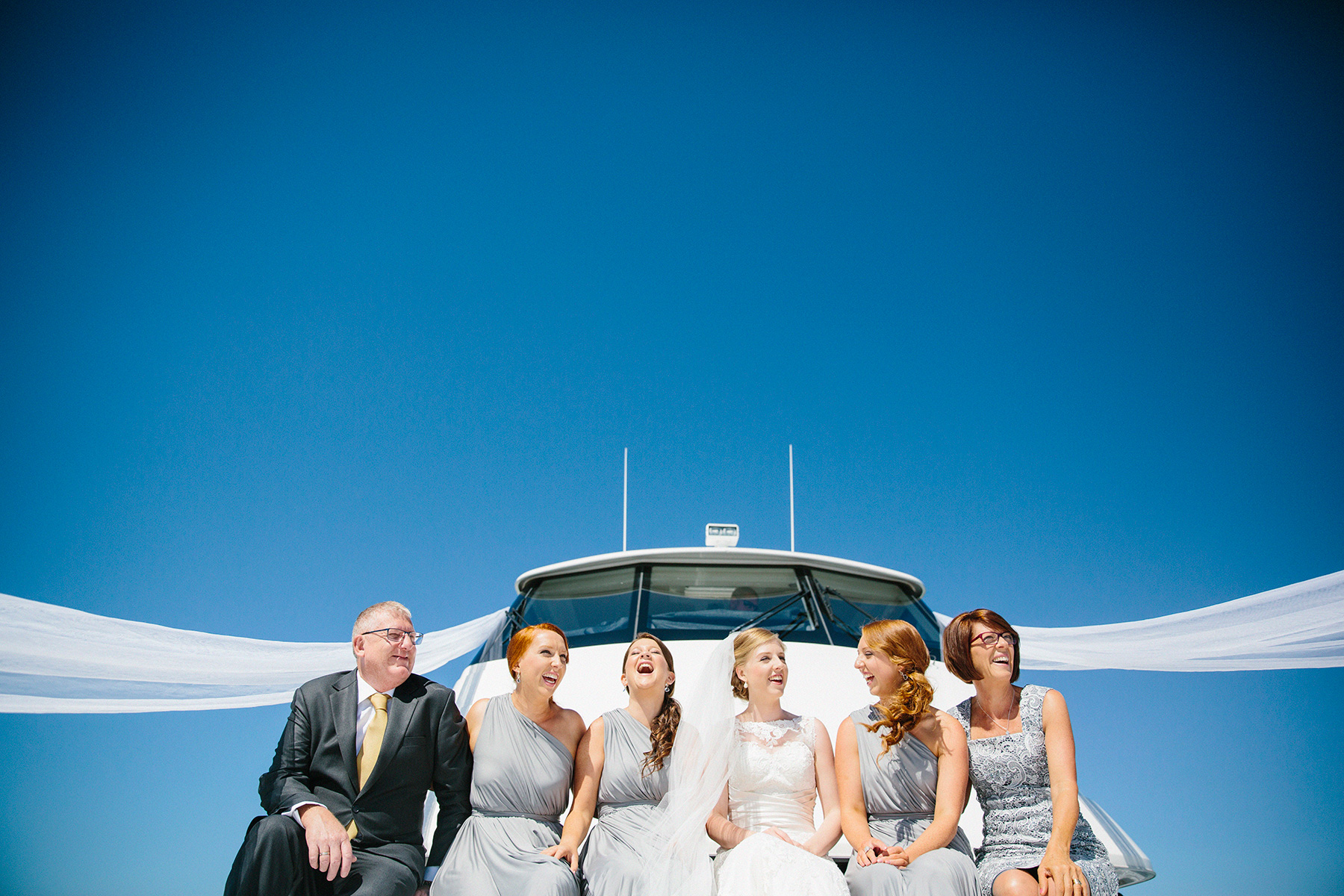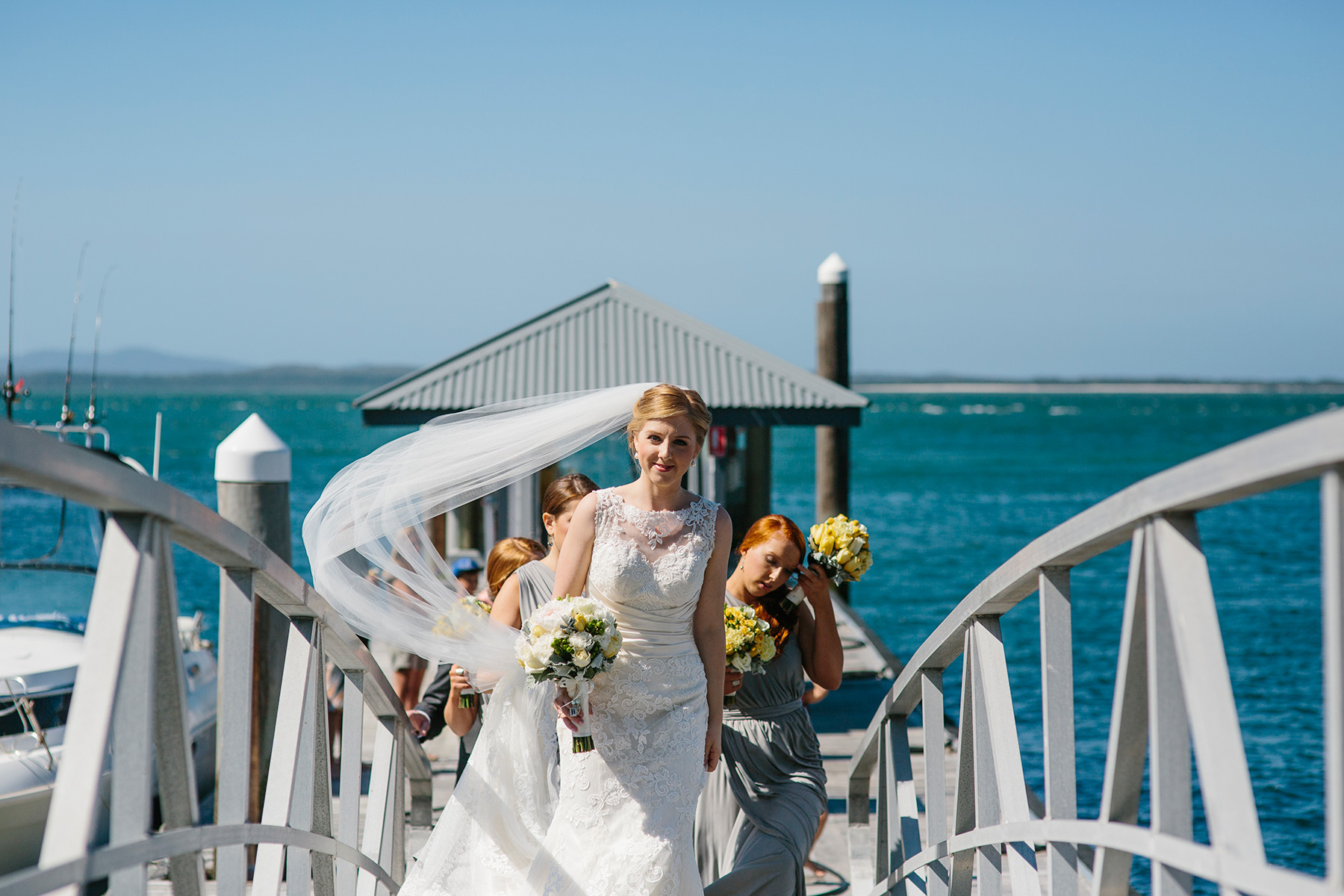 "It was an absolute treat arriving by boat from the Nelson Bay Marina to The Anchorage," says Alyce.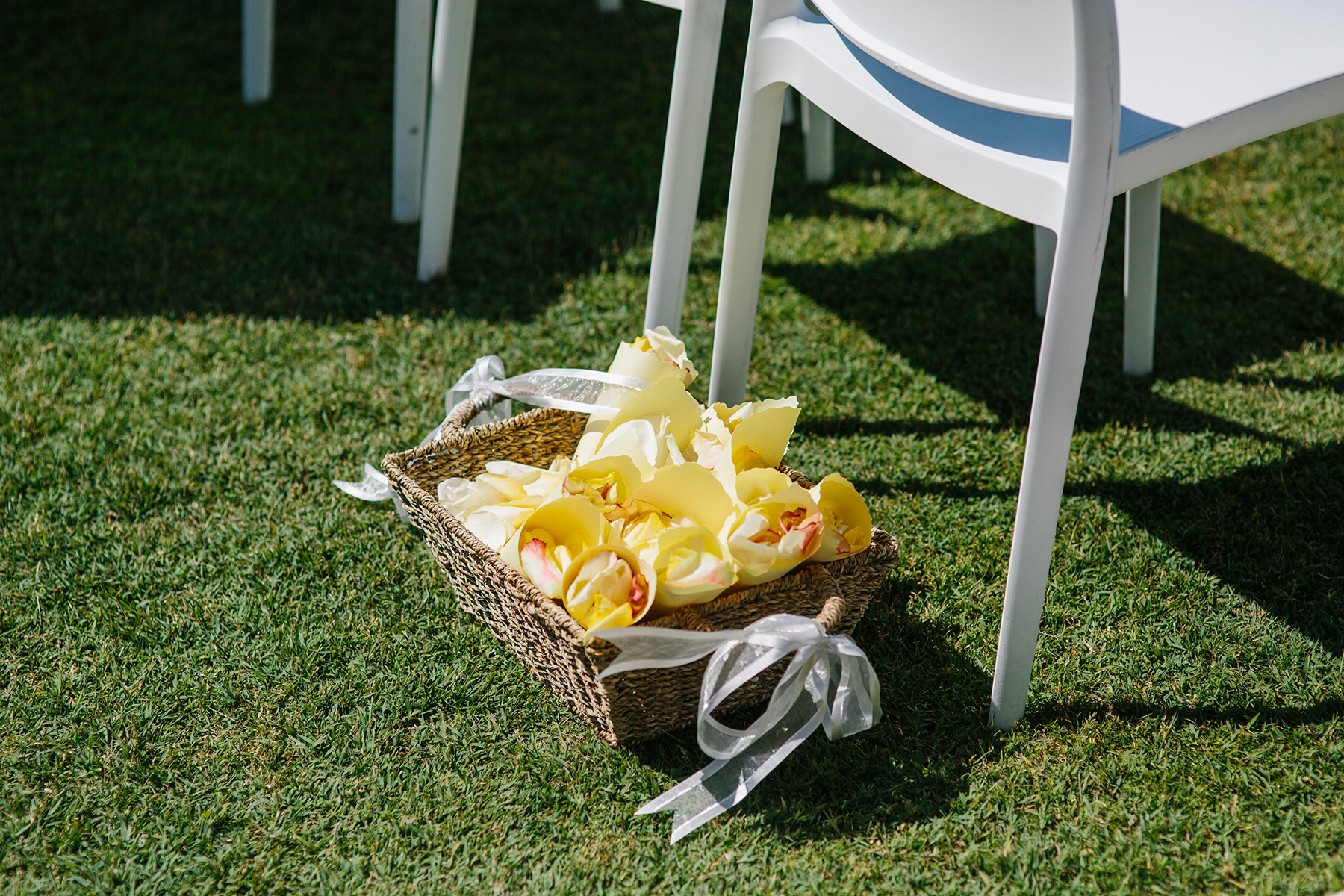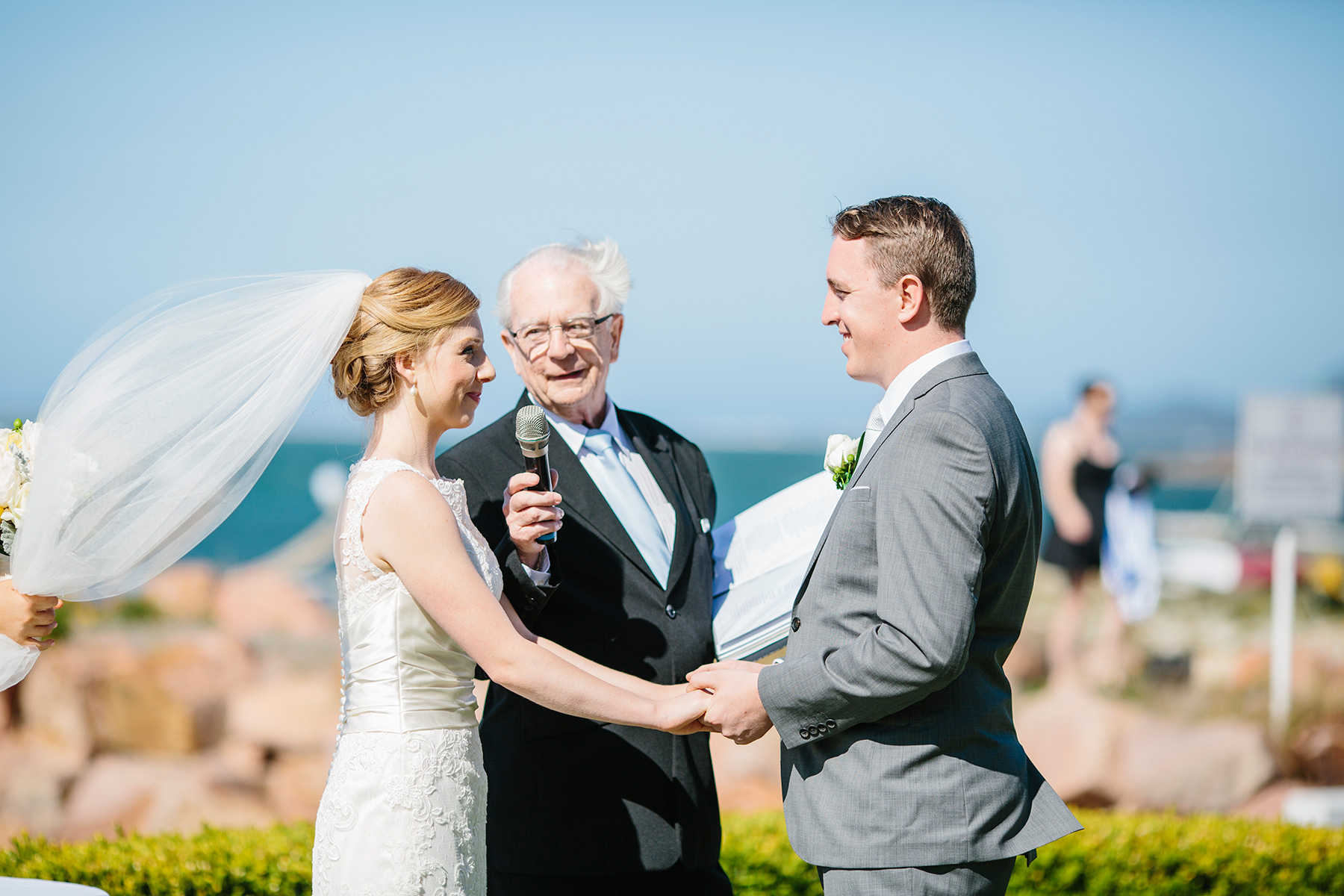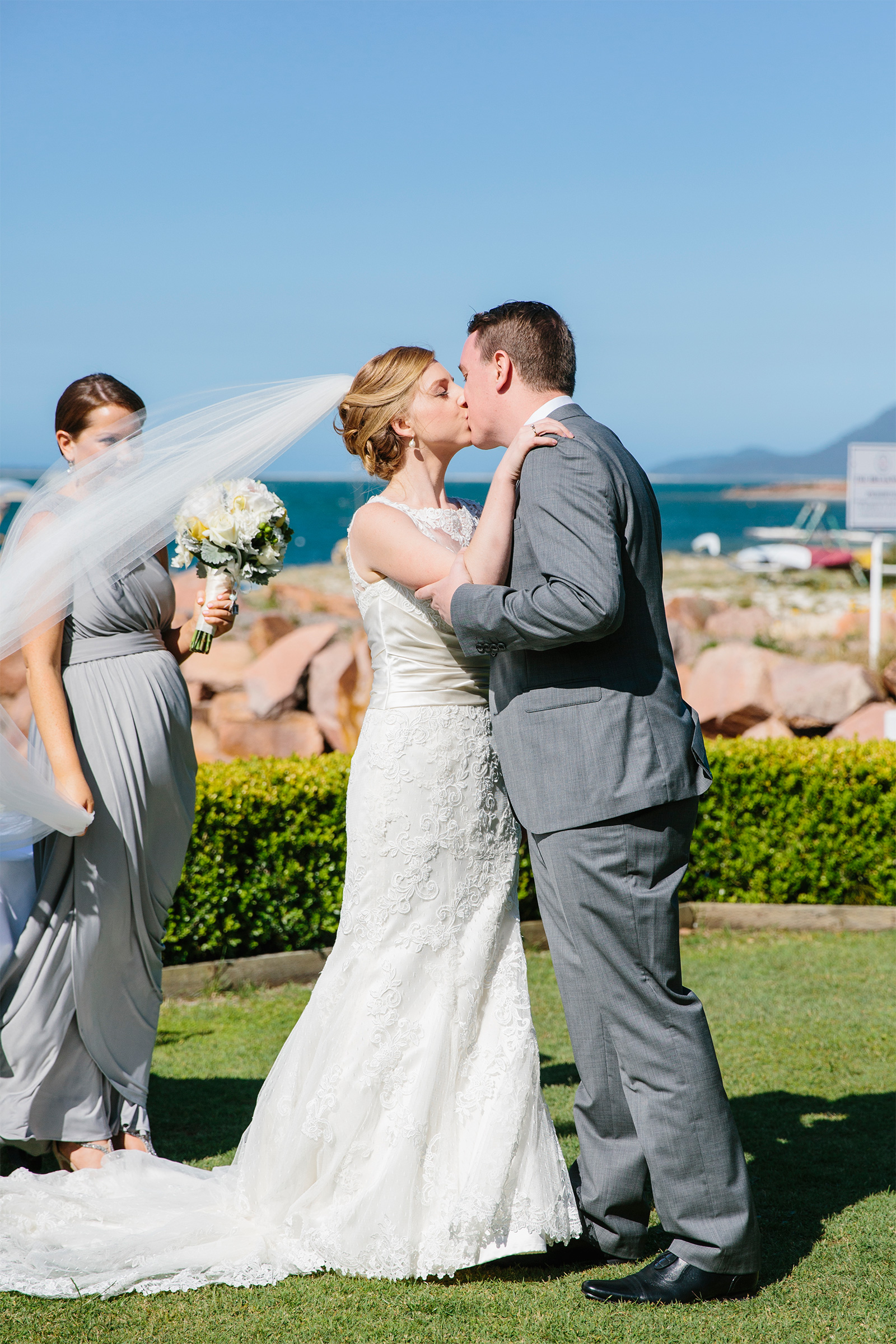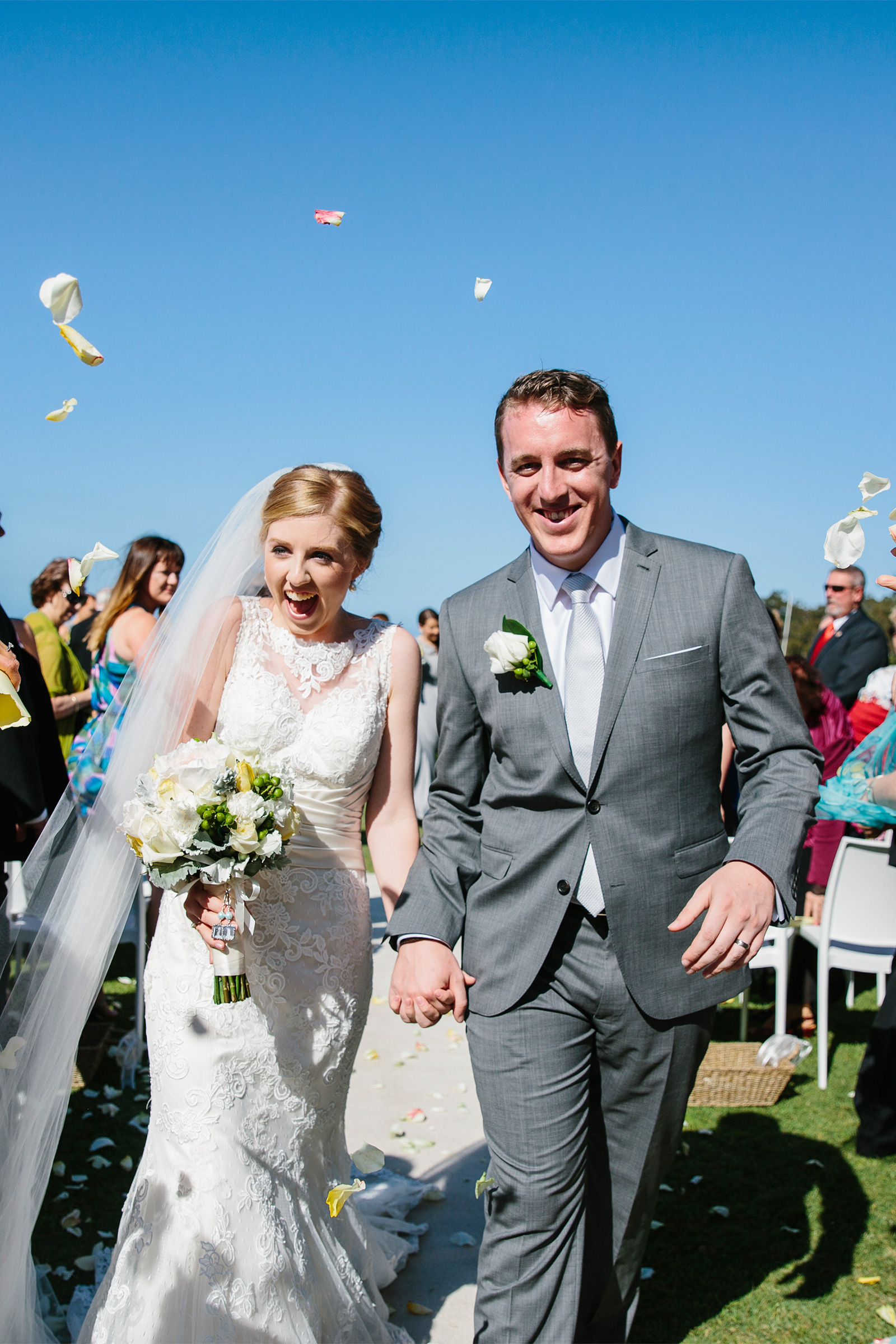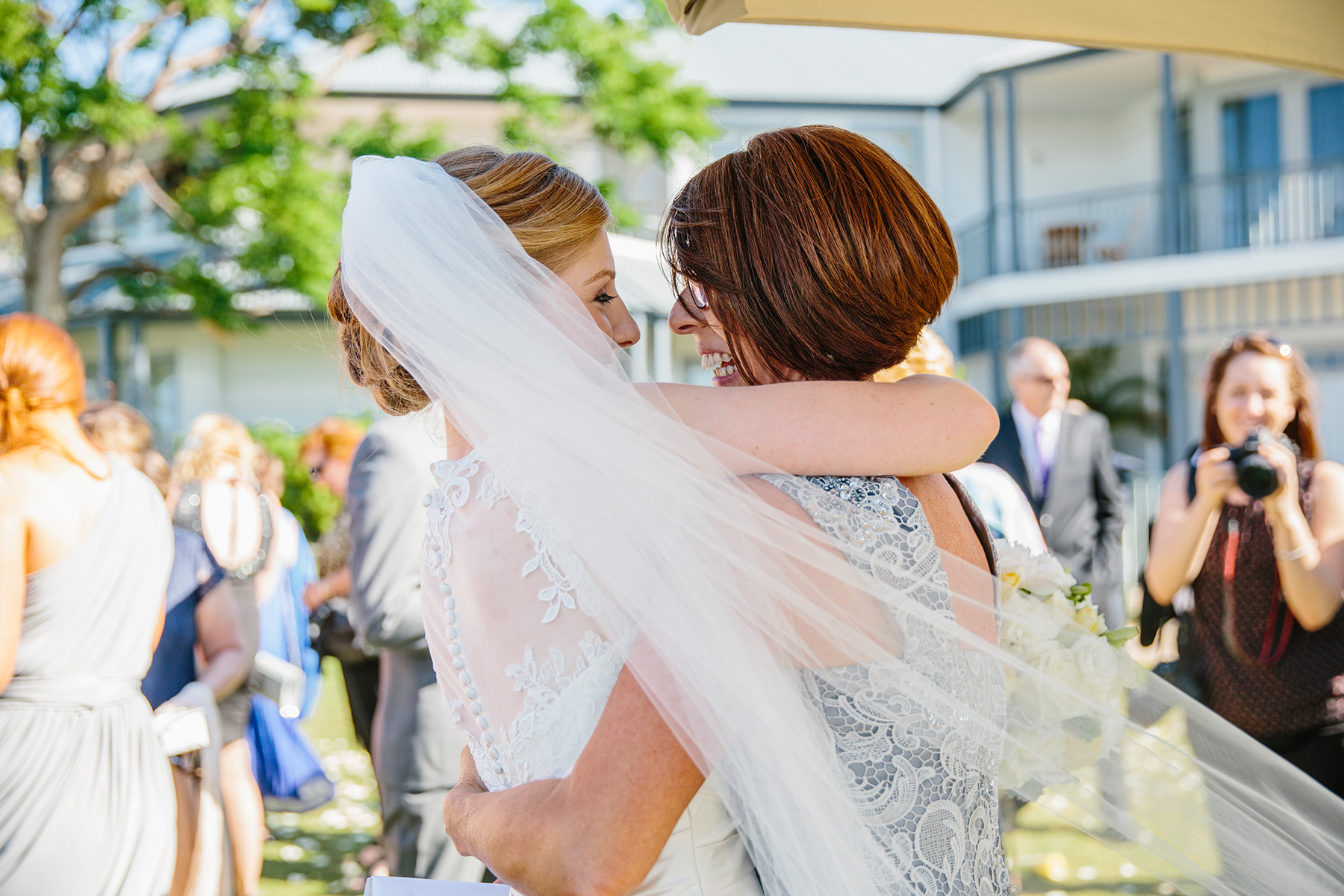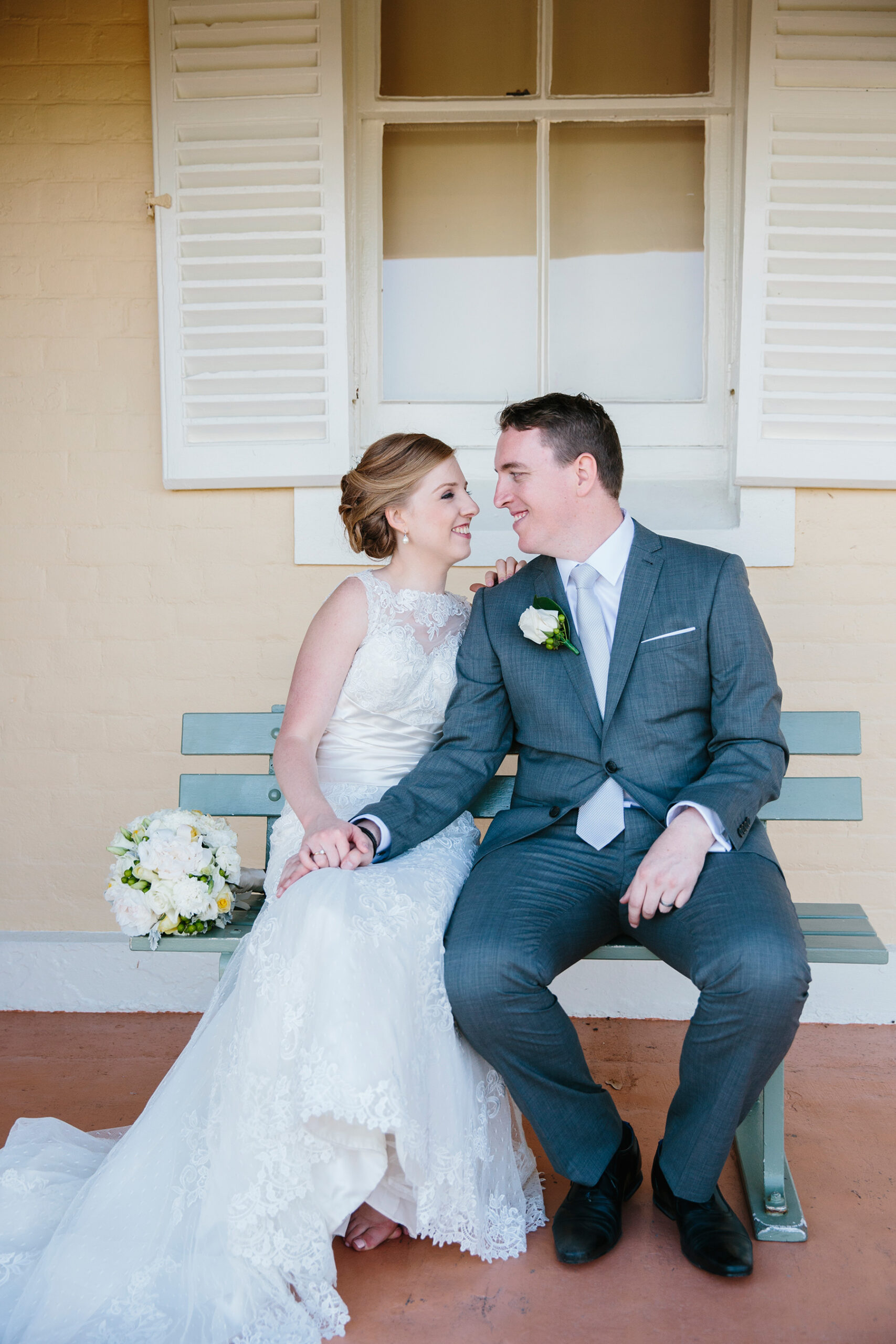 Alyce says she and Jon have the same outlook on life and love to poke fun at one another.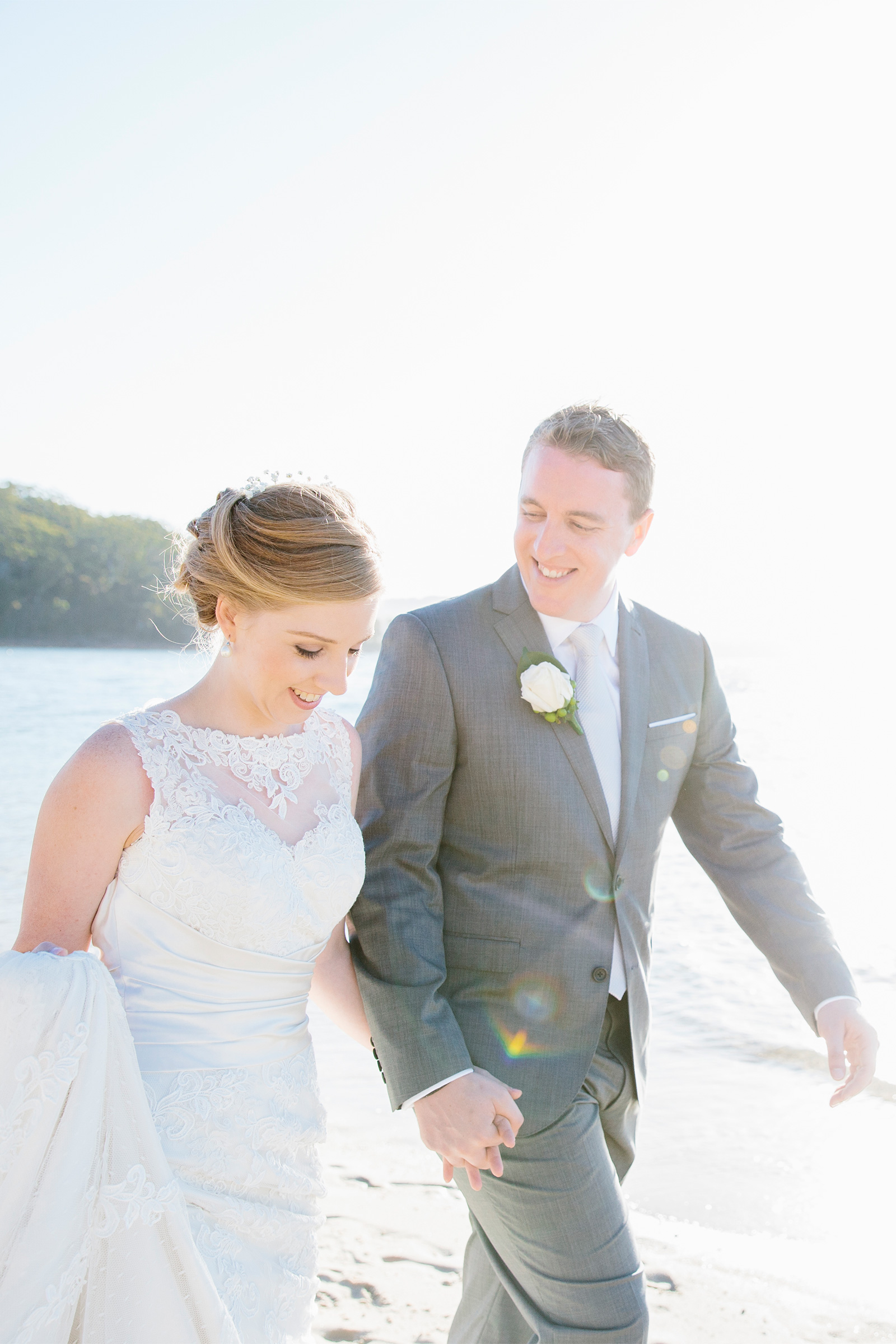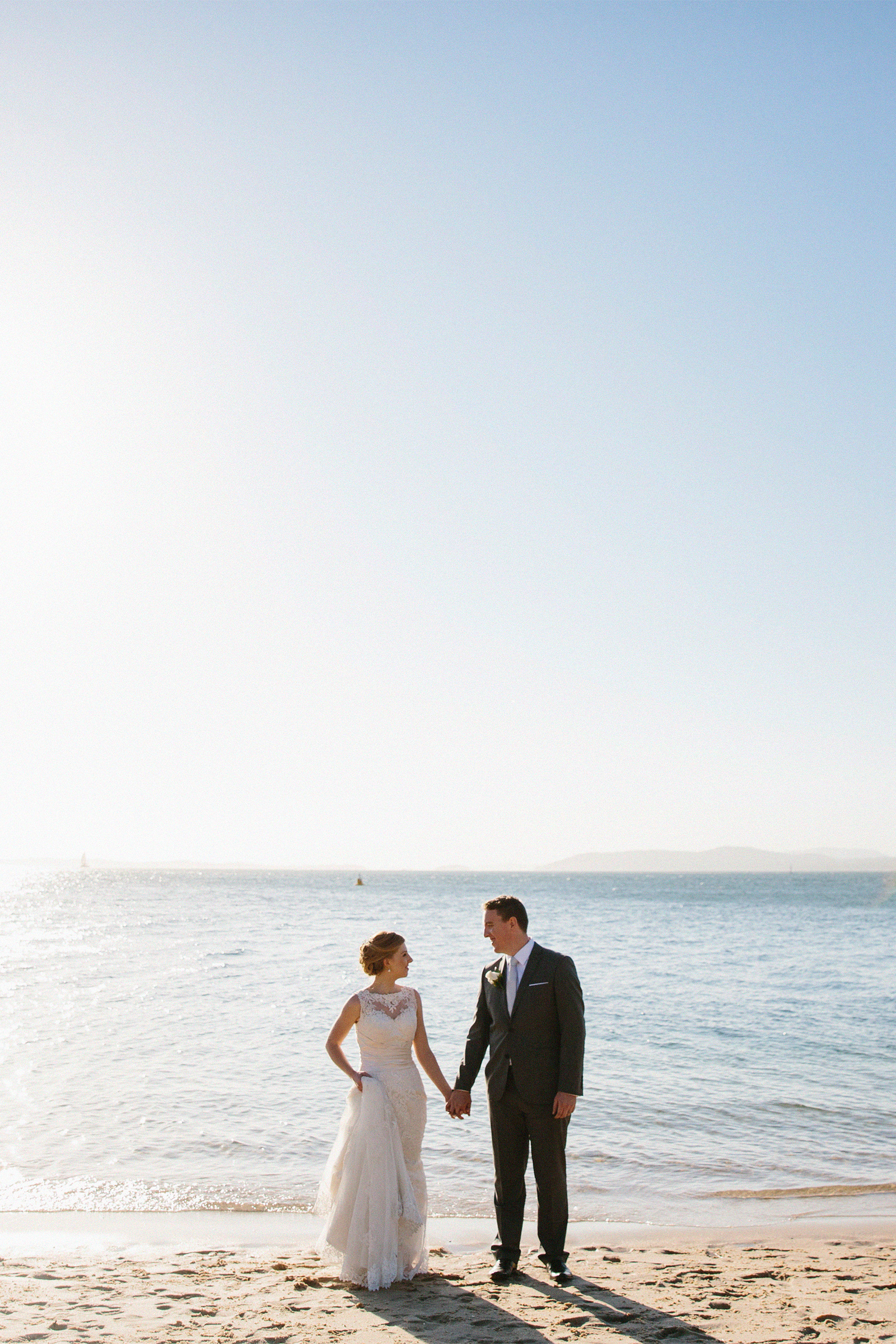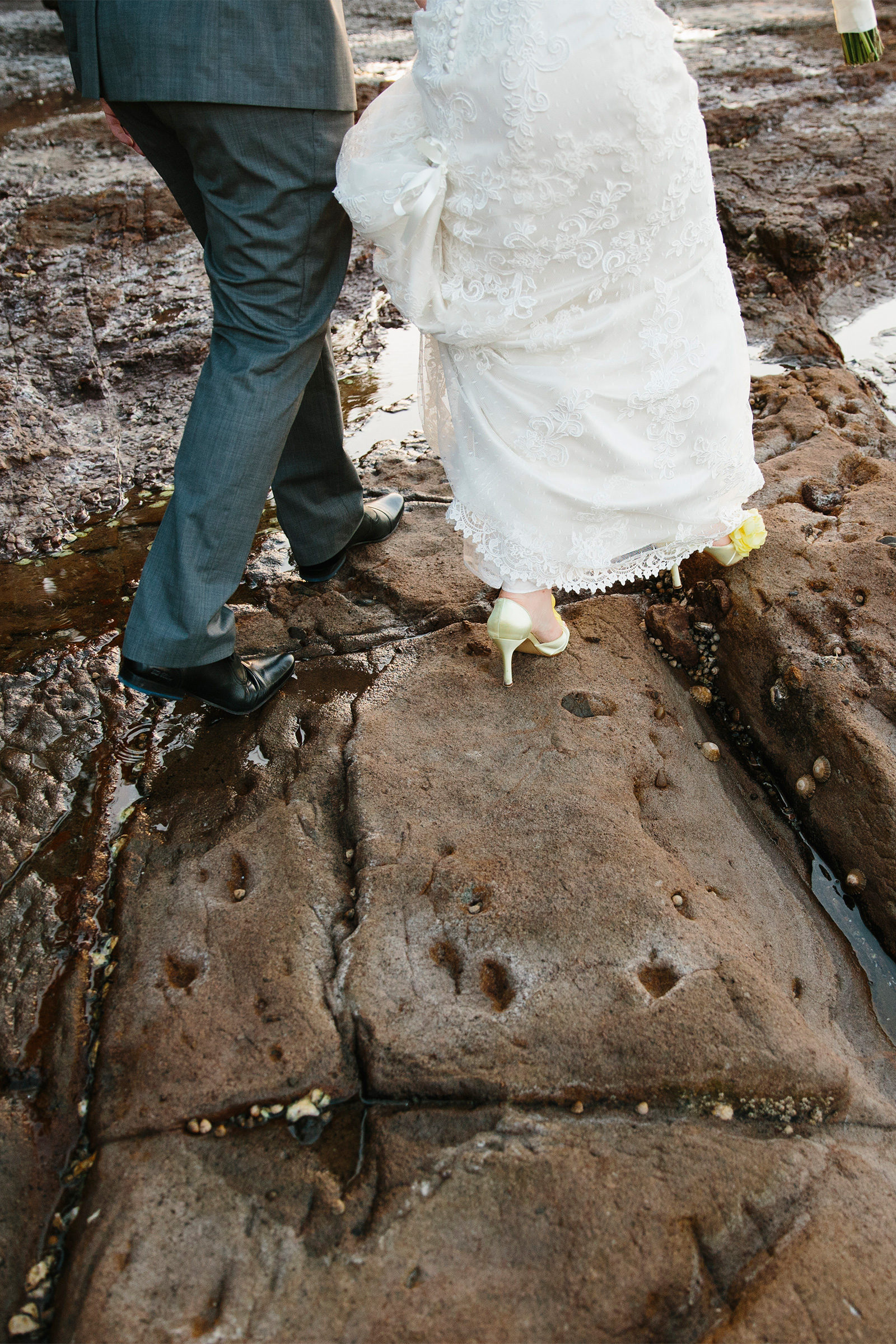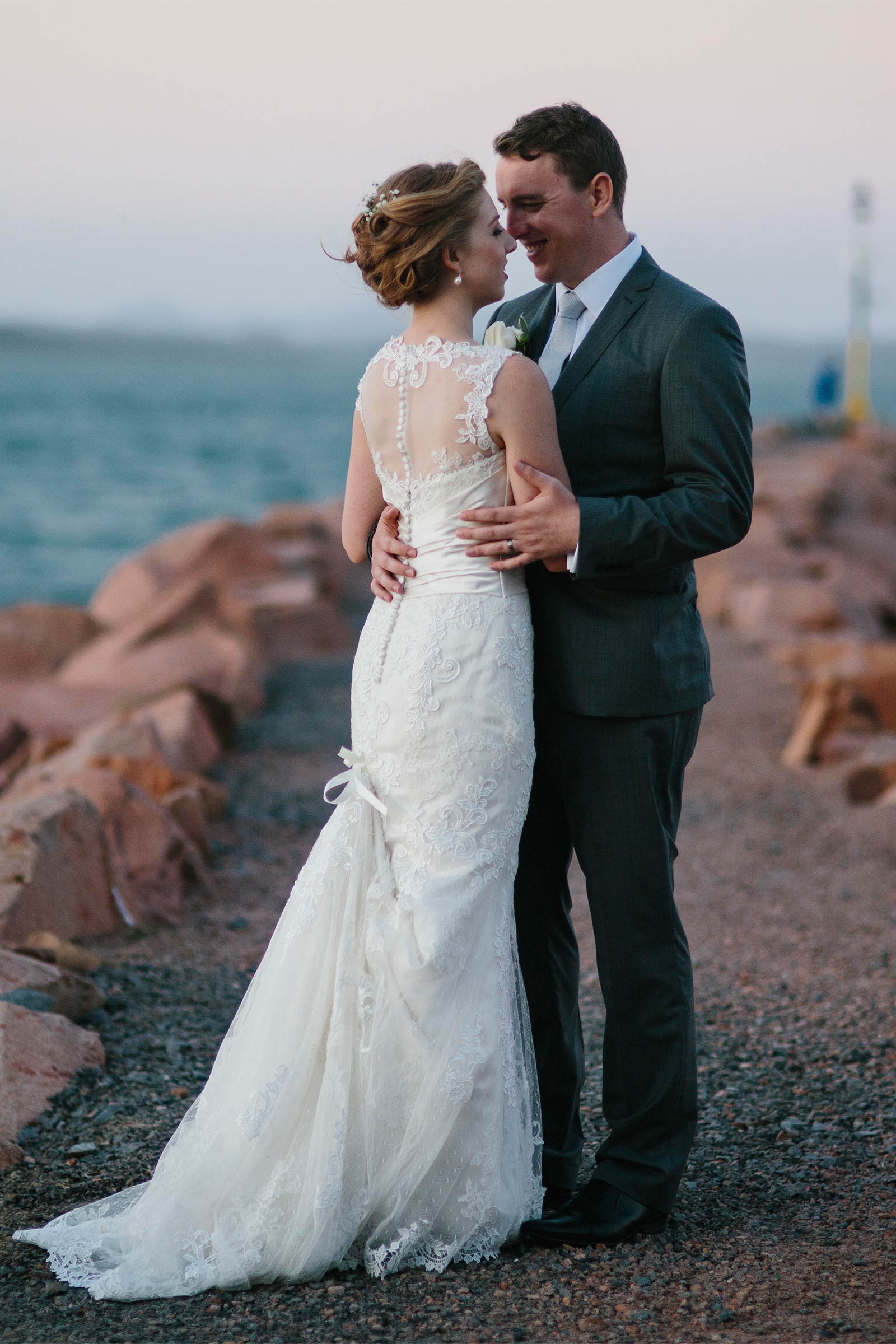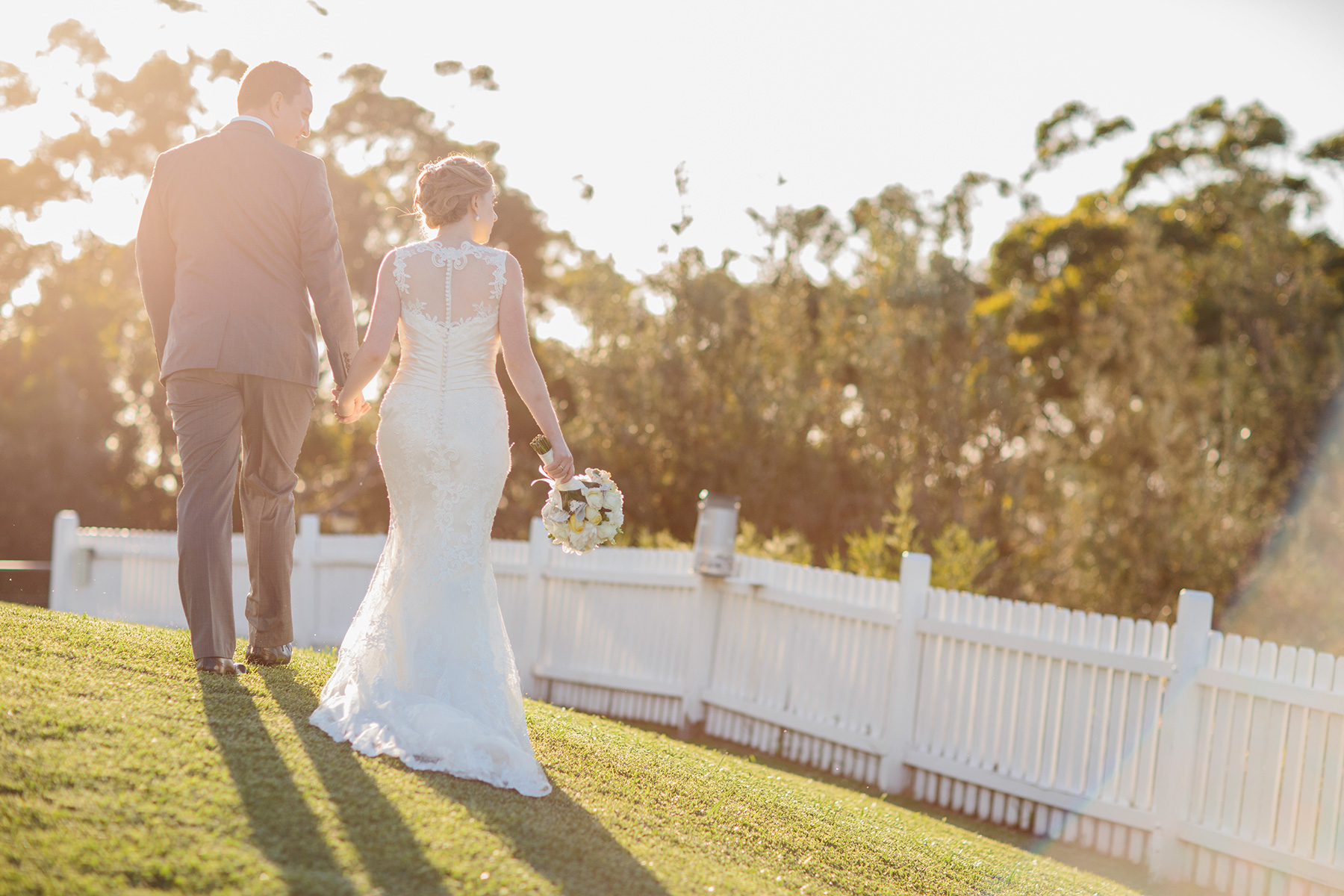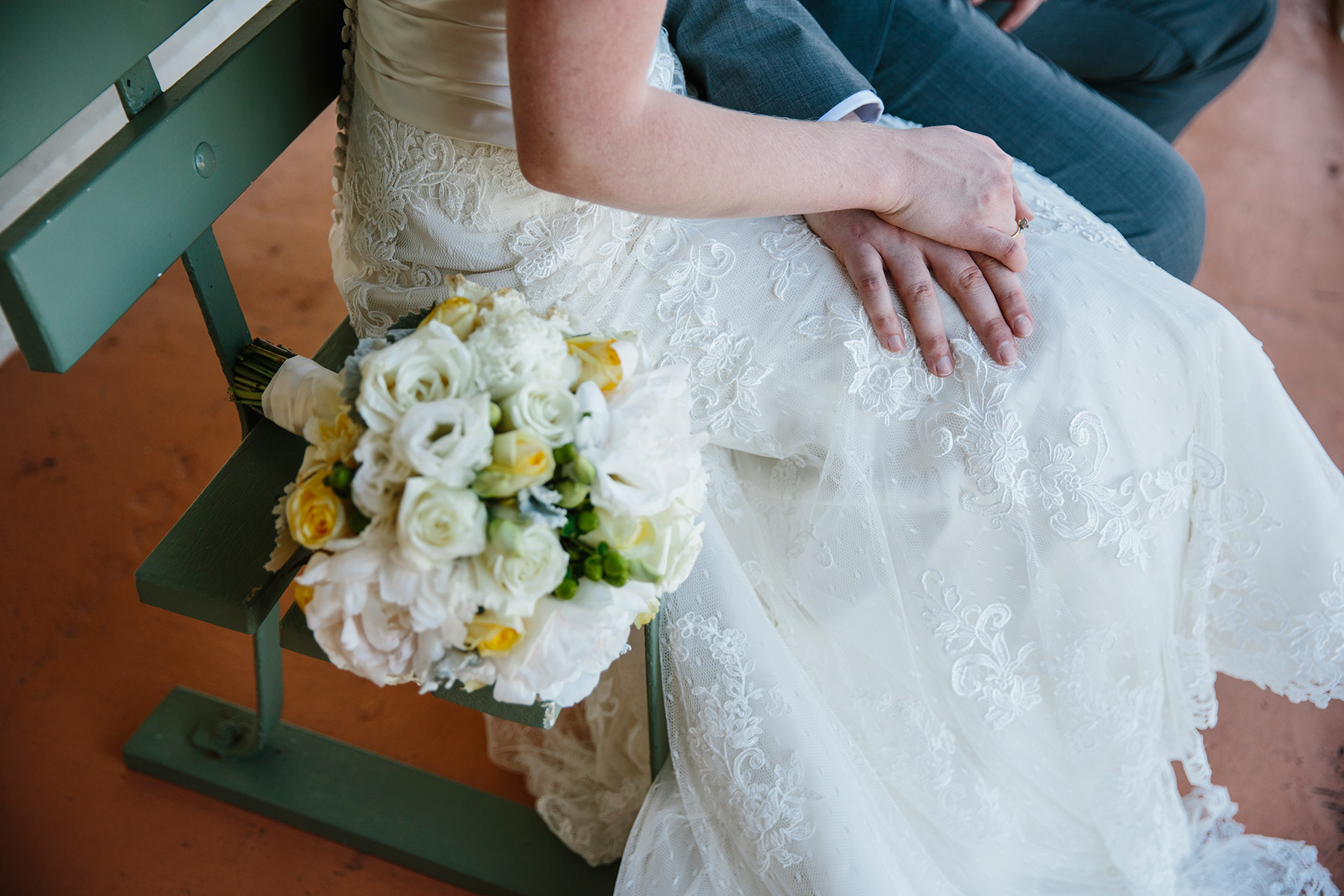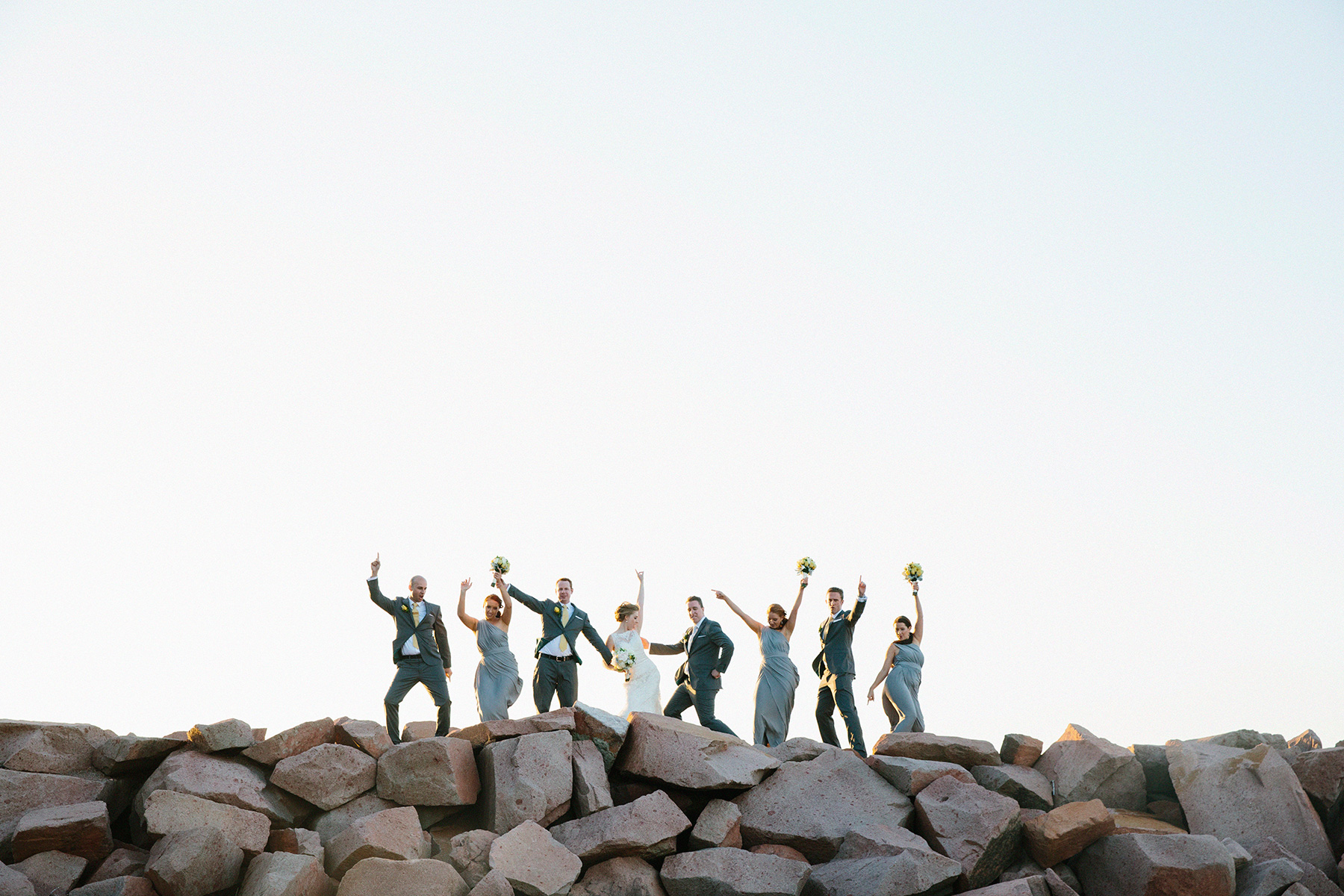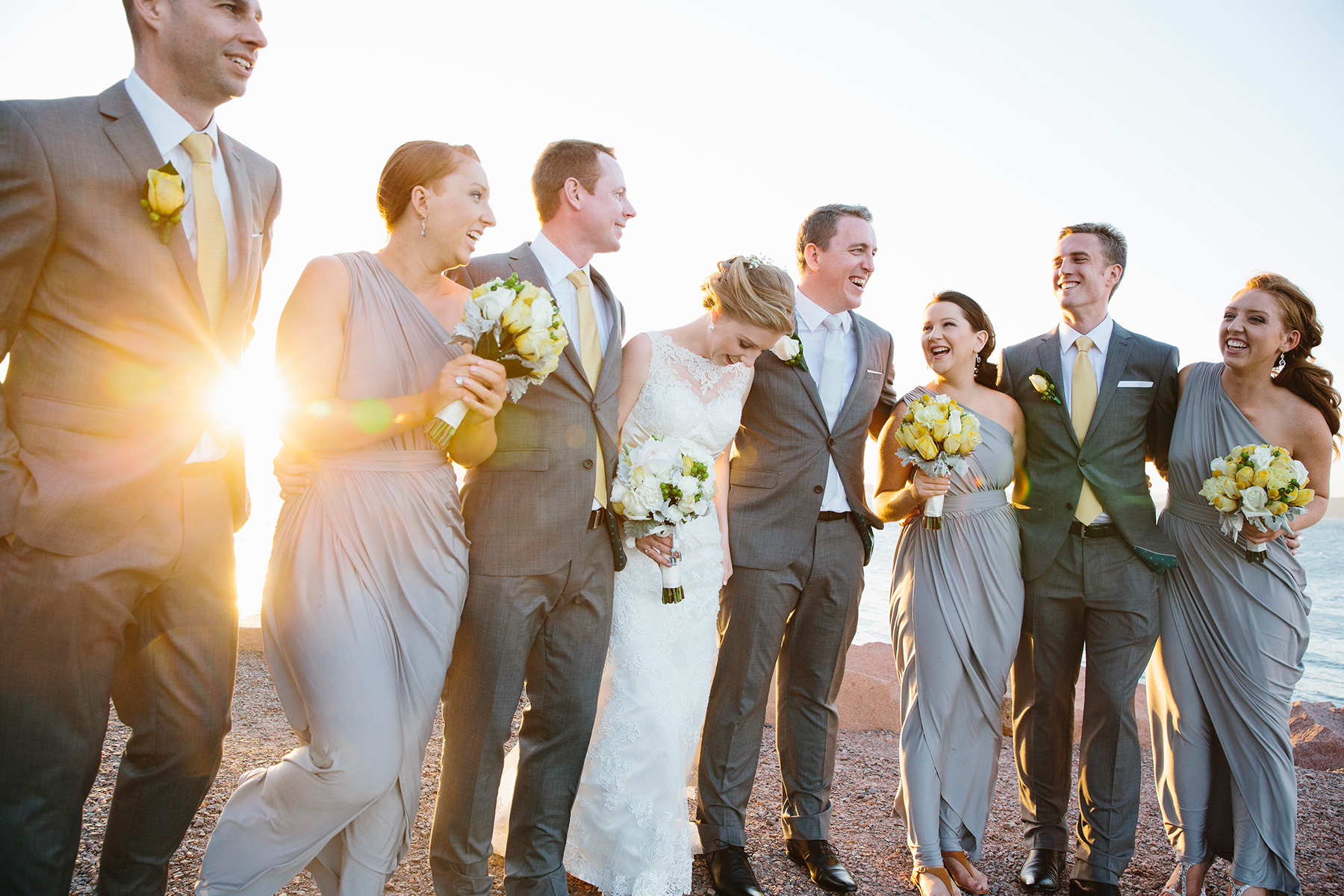 Alyce looked to White Runway for her Grecian-inspired bridesmaids' gowns.