Allara and Thomas combined the luxury of Hamptons style with tropical chic at their modern wedding on the New South Wales Central Coast.
"We had a tropical Hampton luxe theme, I don't know if that's a thing but I went with it," Allara, 24, says with a laugh.
She and Thomas, 25, found the perfect venue in Kantara House.
"It's located in Gosford and is home to the breathtaking Charlotte Chapel, a crisp white chapel with a beautiful bell on the top surrounded by lush tropical greenery."
The couple wed on November 24, 2018 surrounded by their nearest and dearest.
The bride, with help from her team of stylists, worked with the crisp white of Hamptons style, complemented by plenty of greenery.
"Anyone who knows me knows I love palm trees and tropical greenery so we styled the interiors of the chapel and the reception as well with lots of plants and incredible tropical arrangement," Allara says.
"Our guests said to us as soon as they stepped foot onto the grounds of Kantara House they knew it had both my husband and I written all over it."
Photos courtesy of Dean Snushall Photography.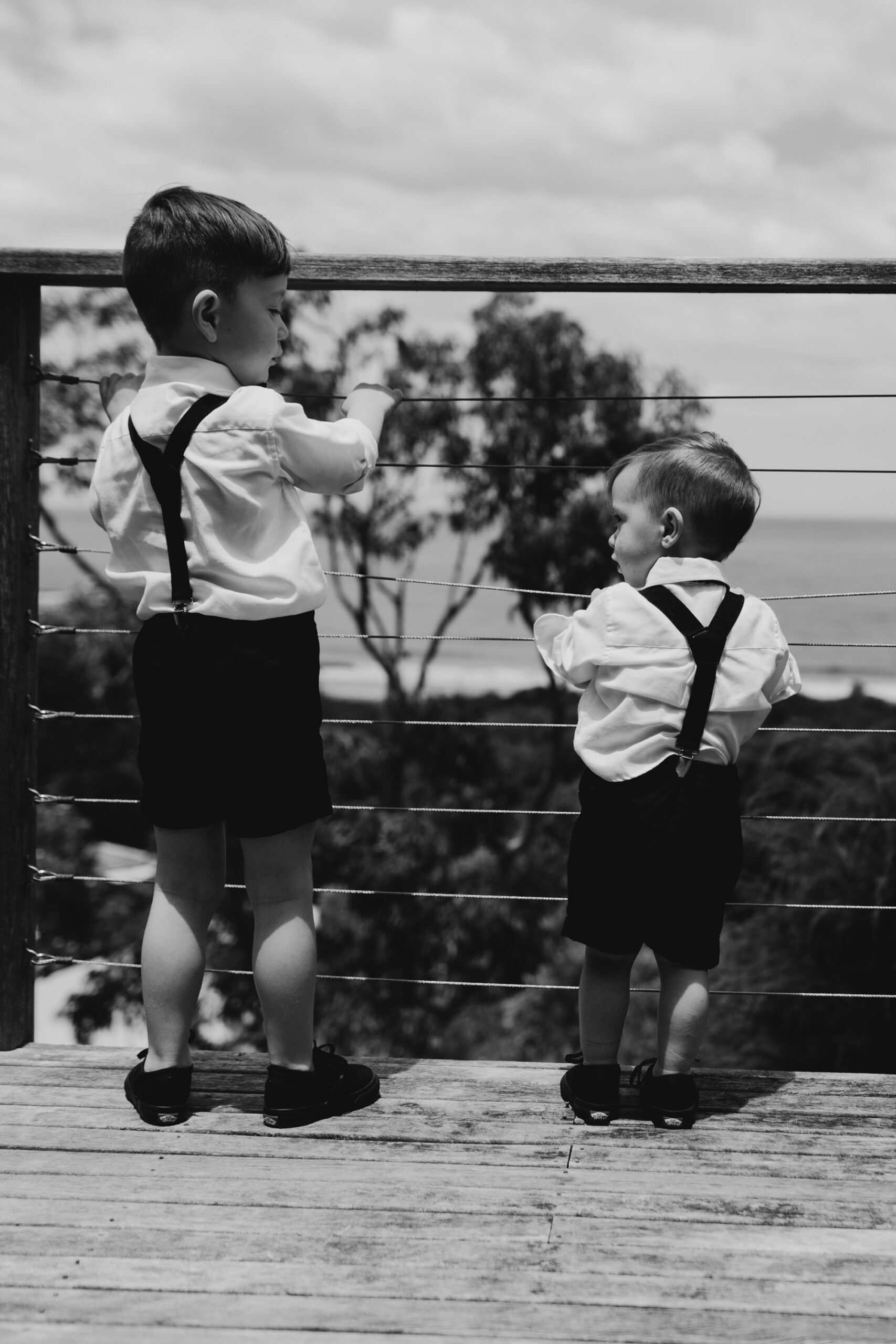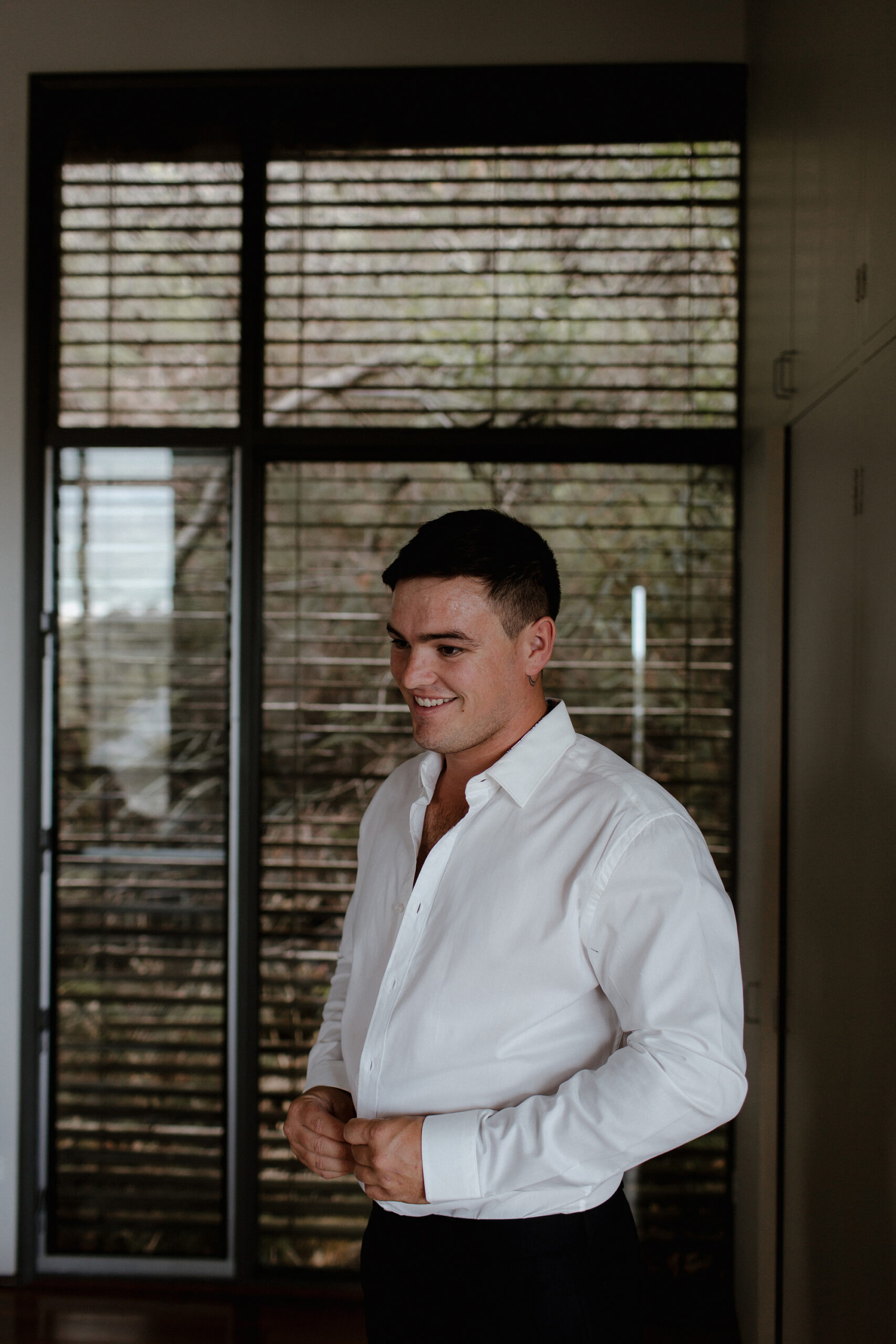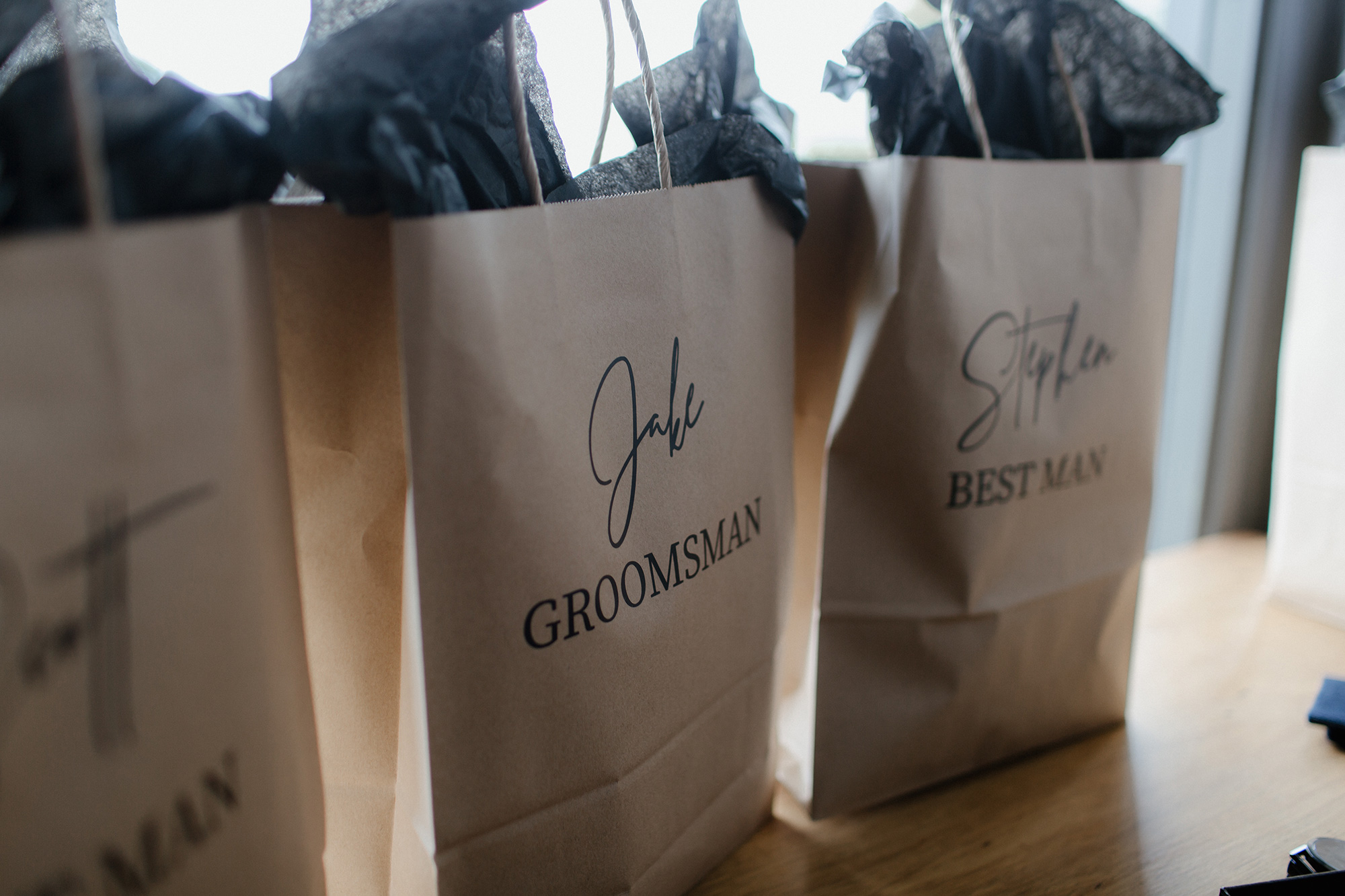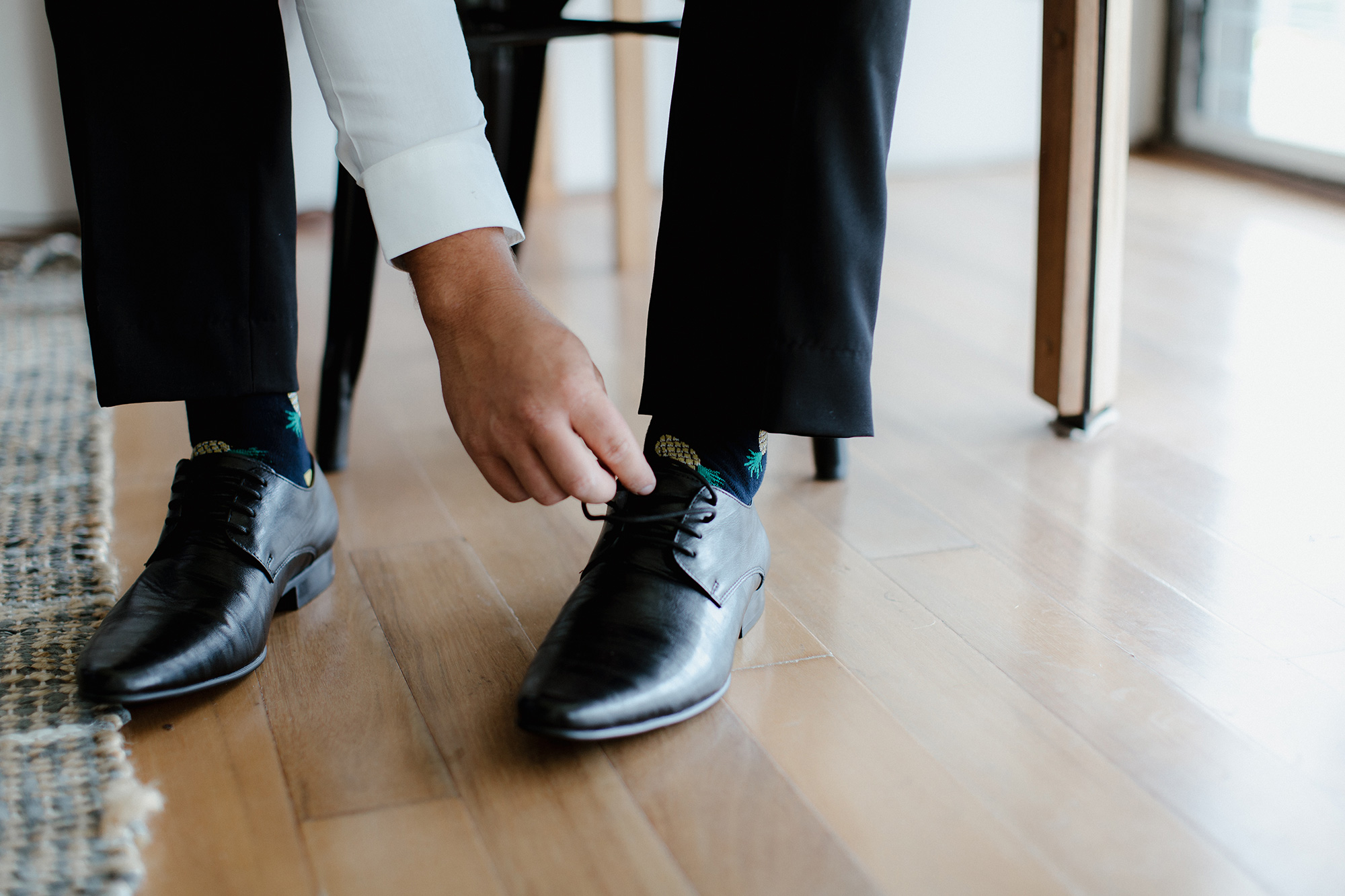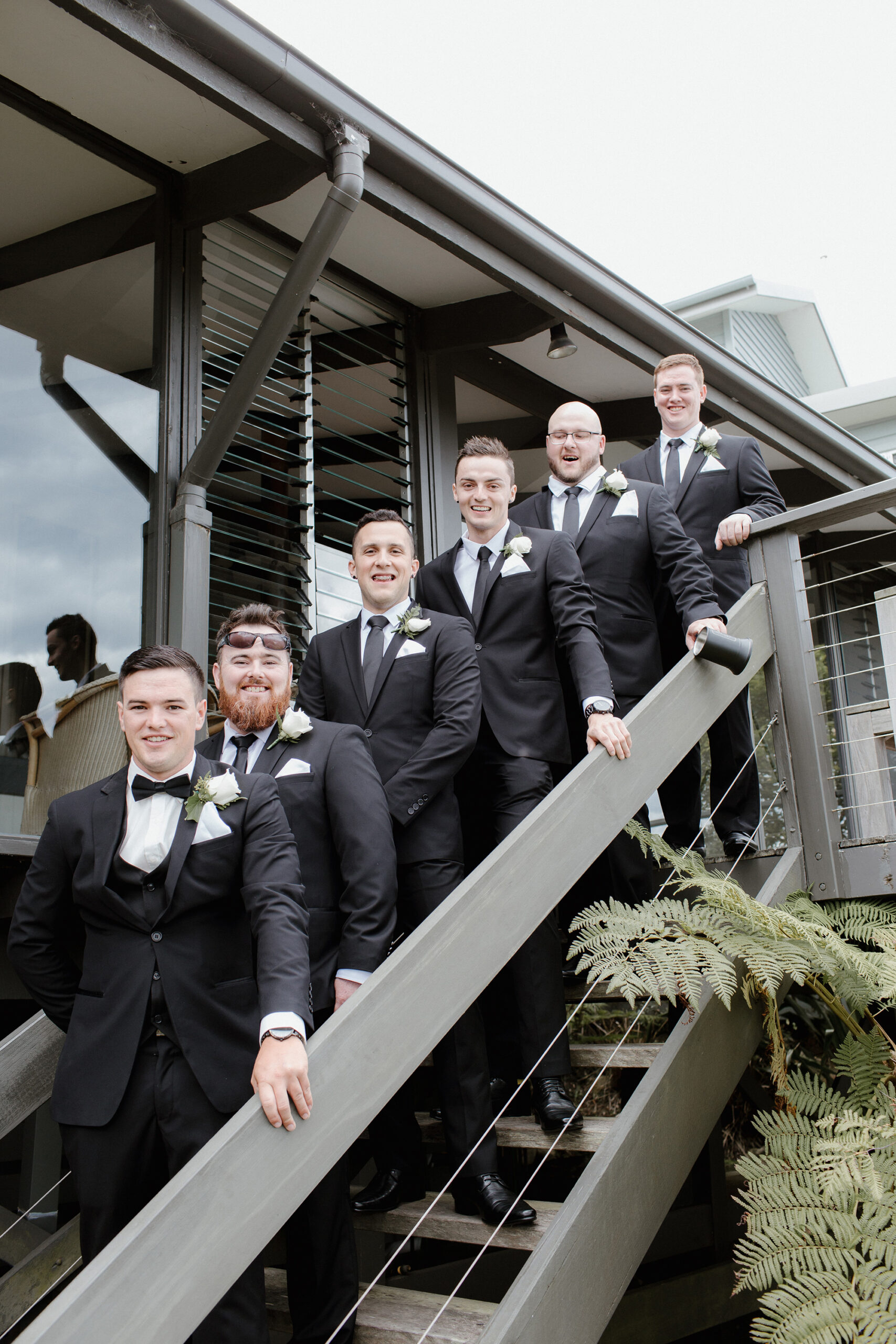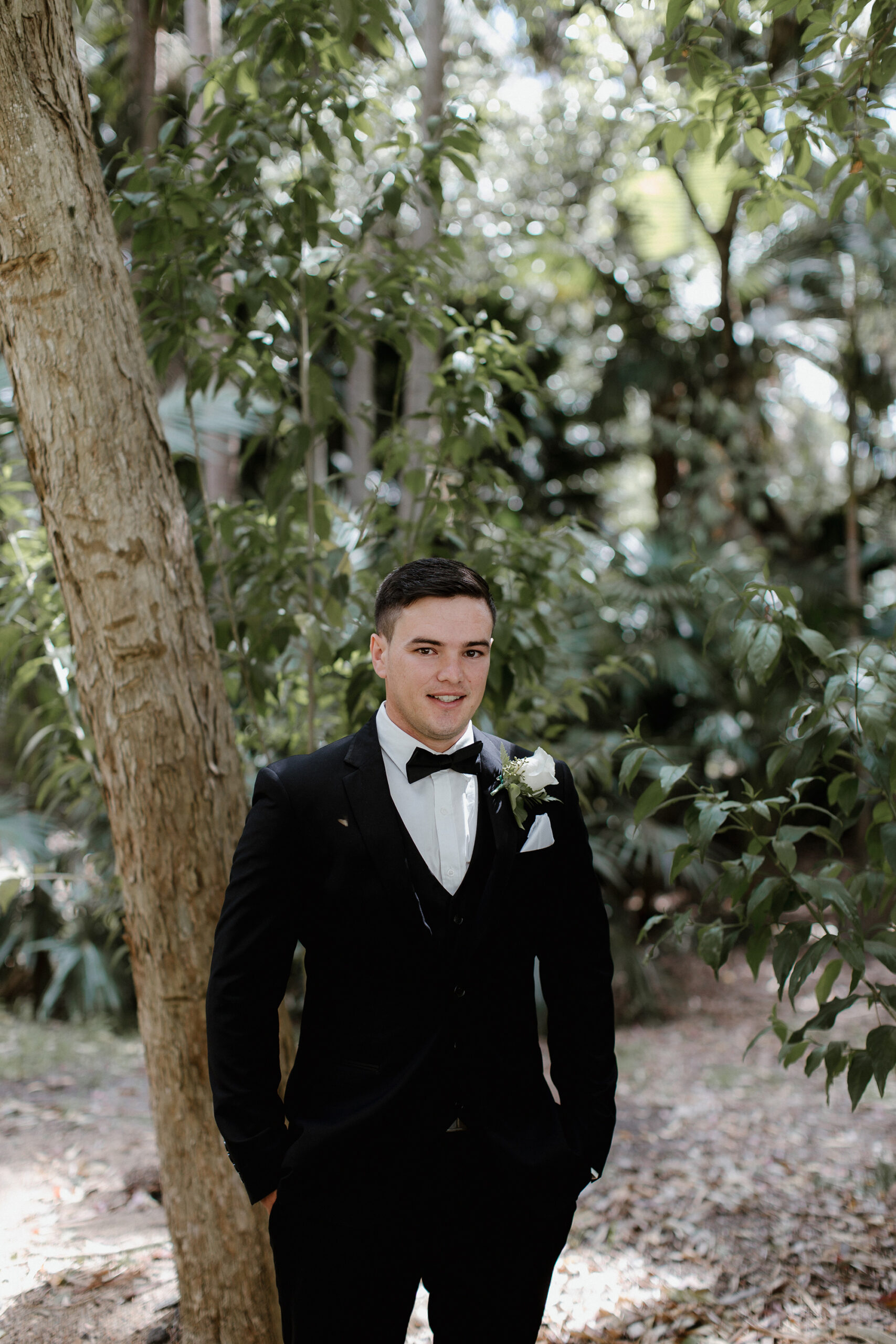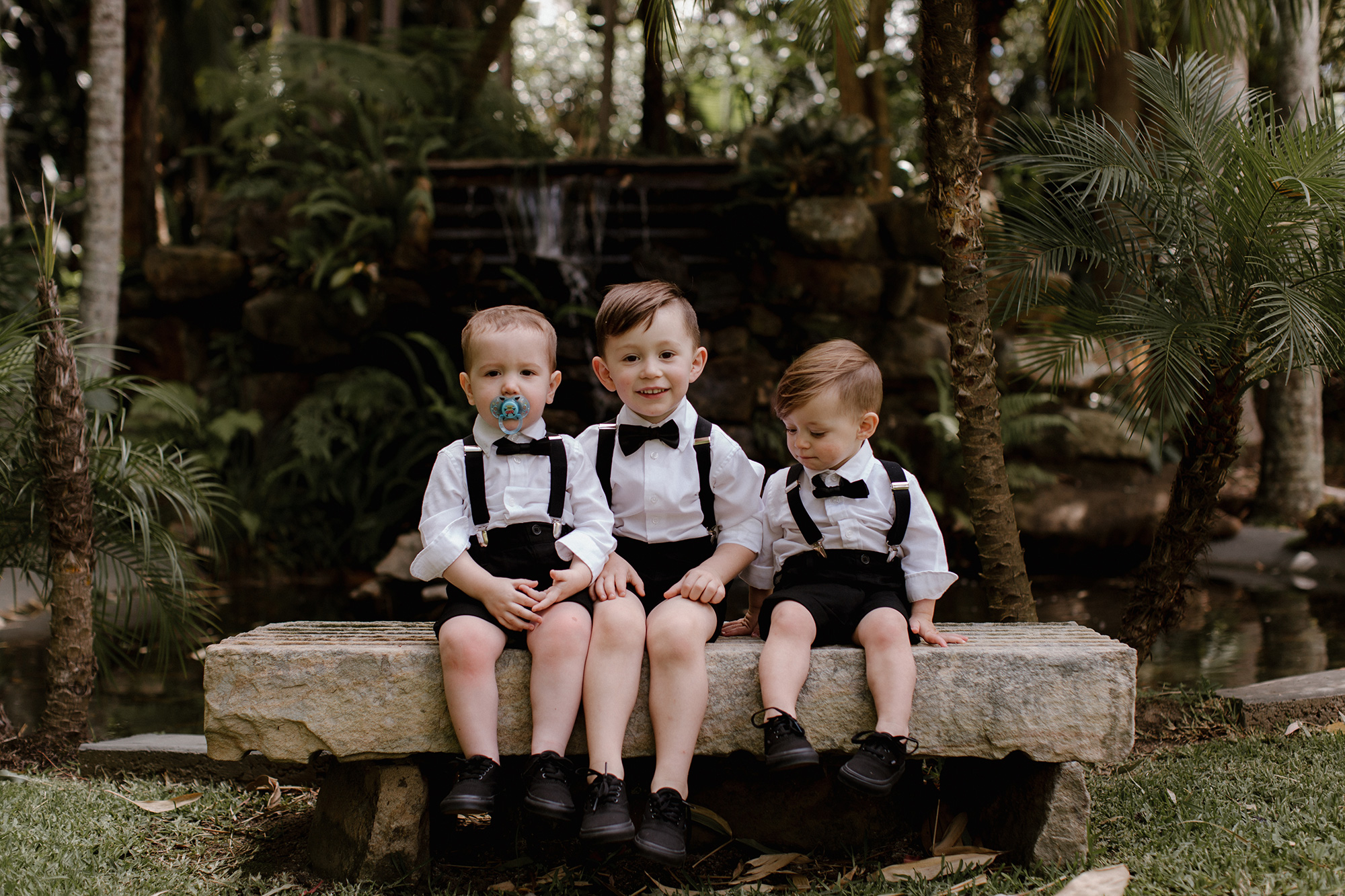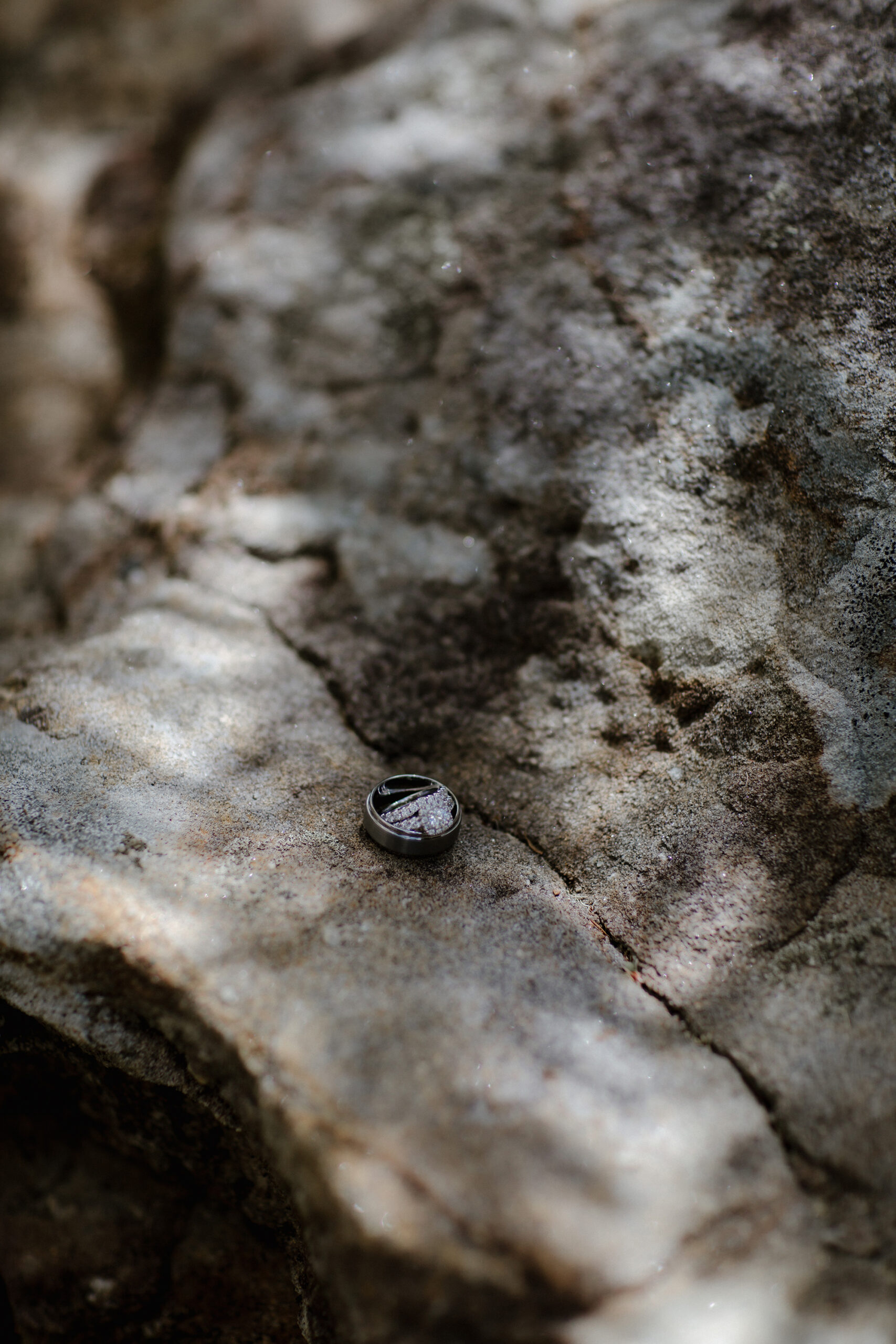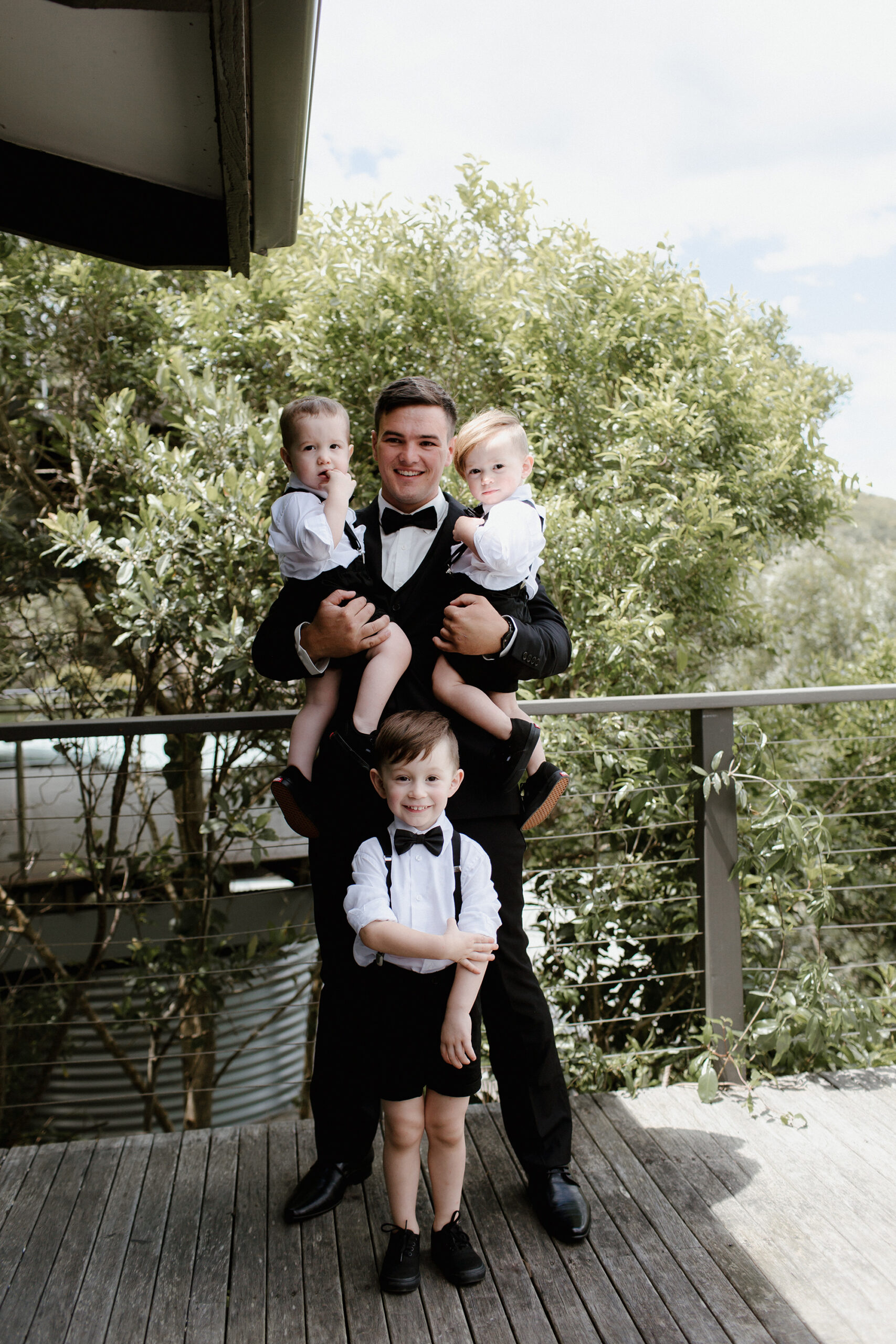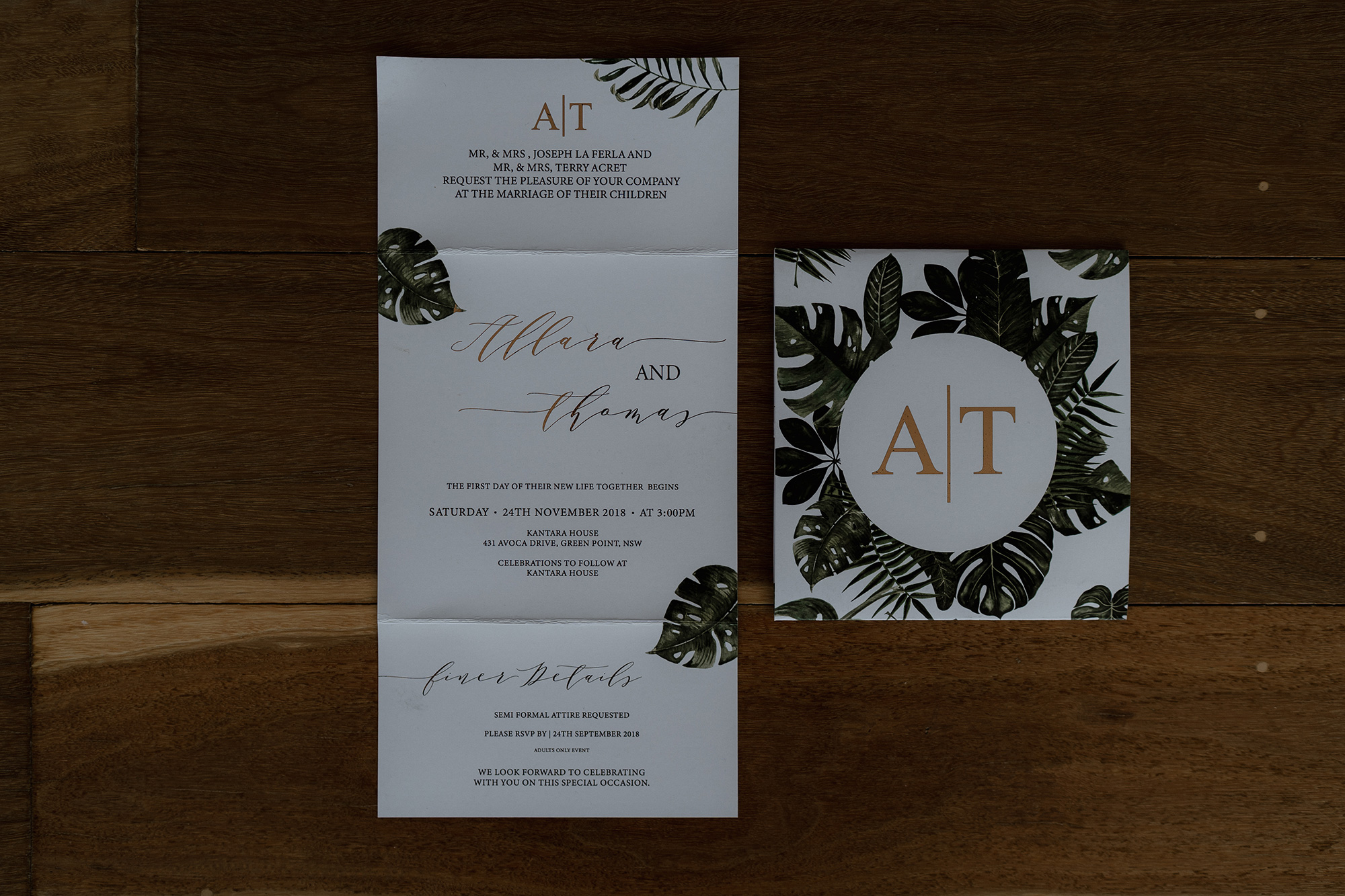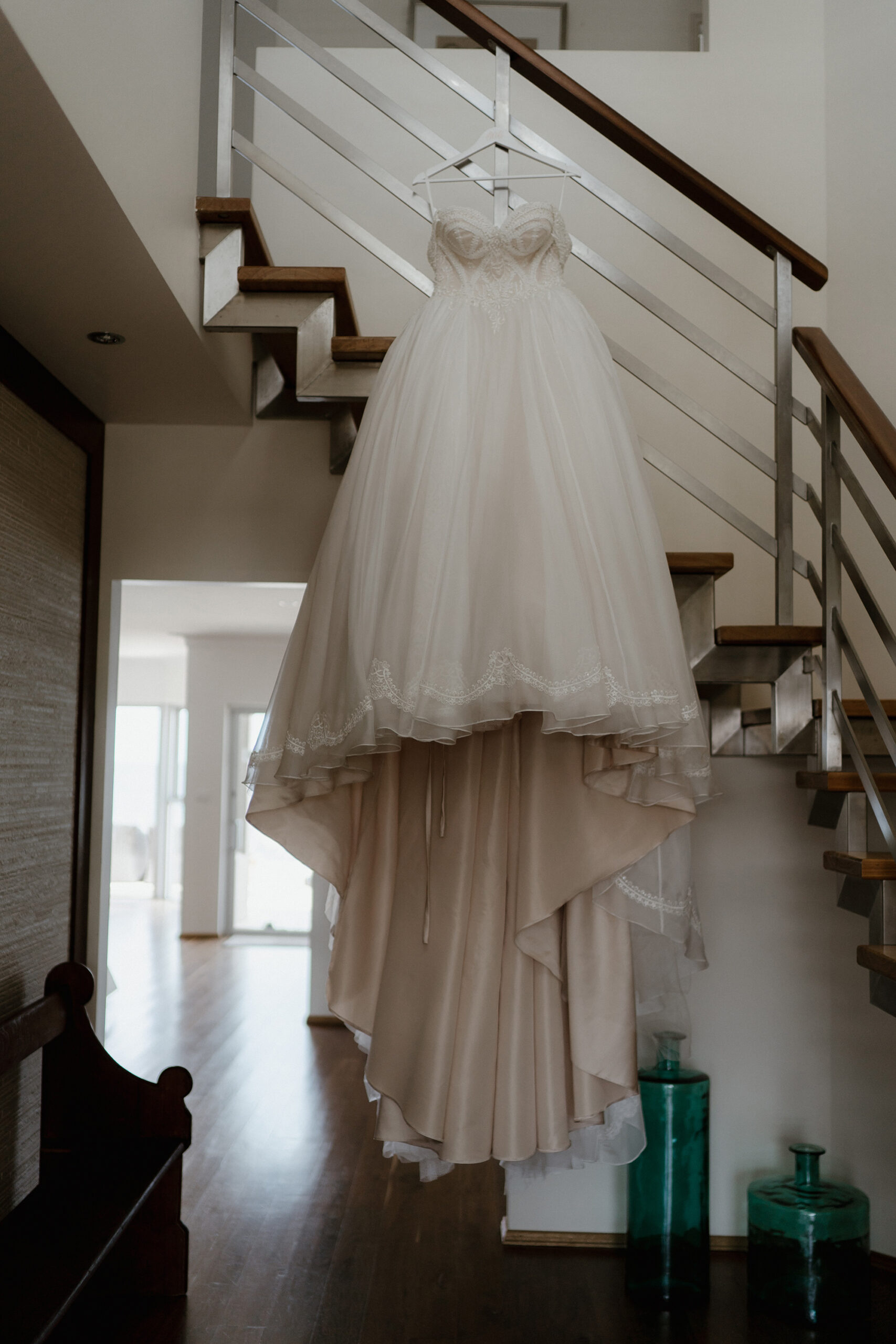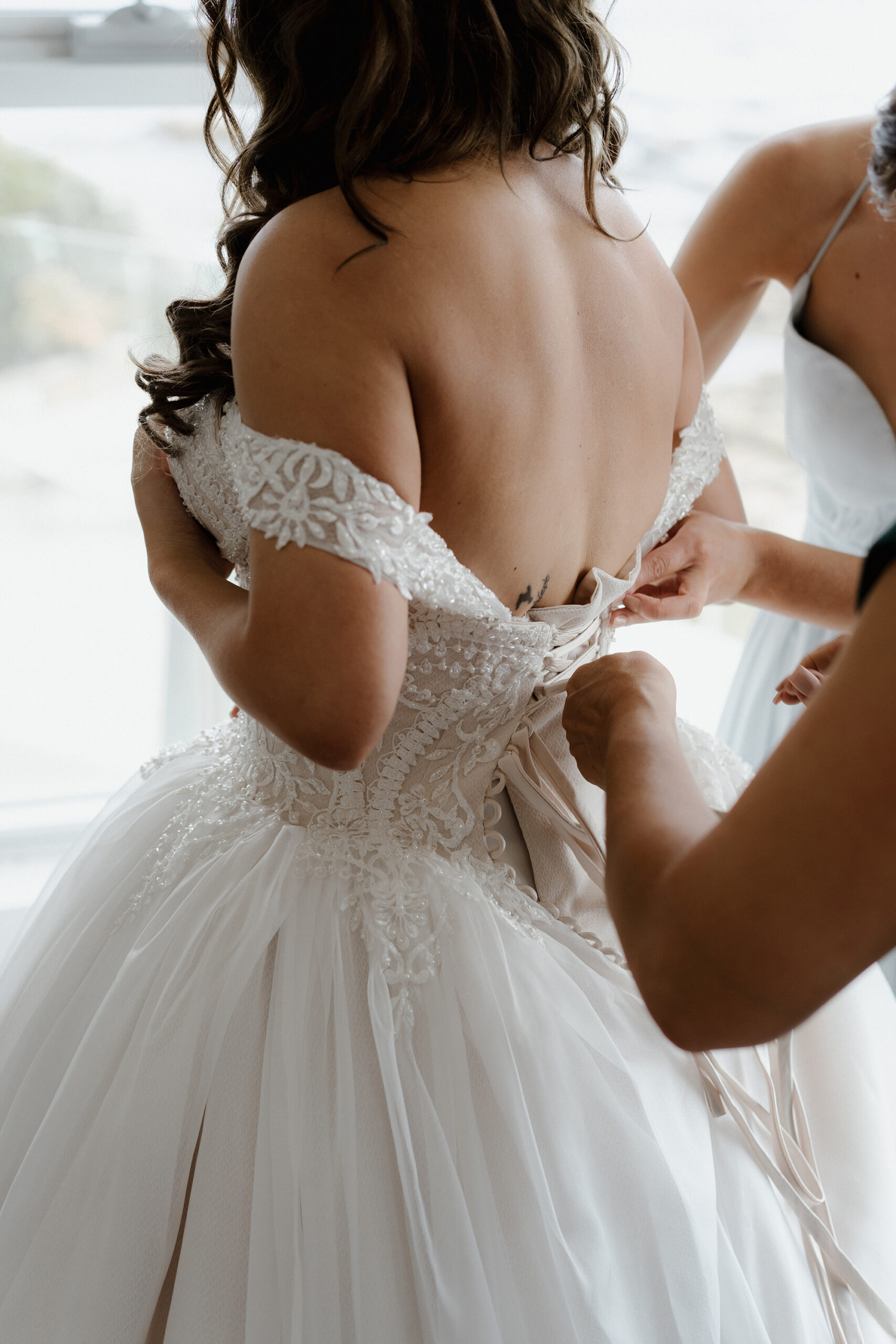 Allara got her beautiful off-the-shoulder gown from Idora Bridal.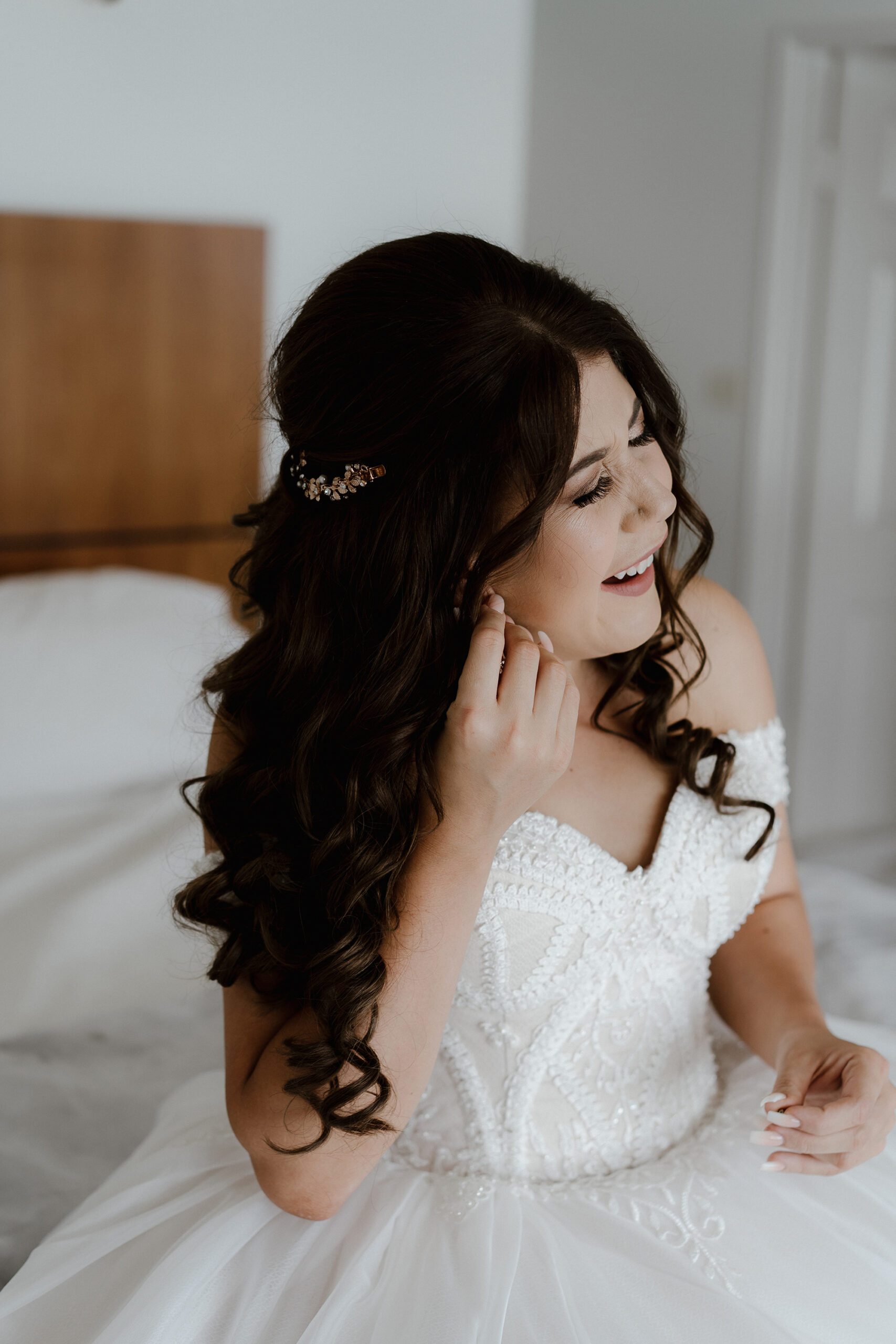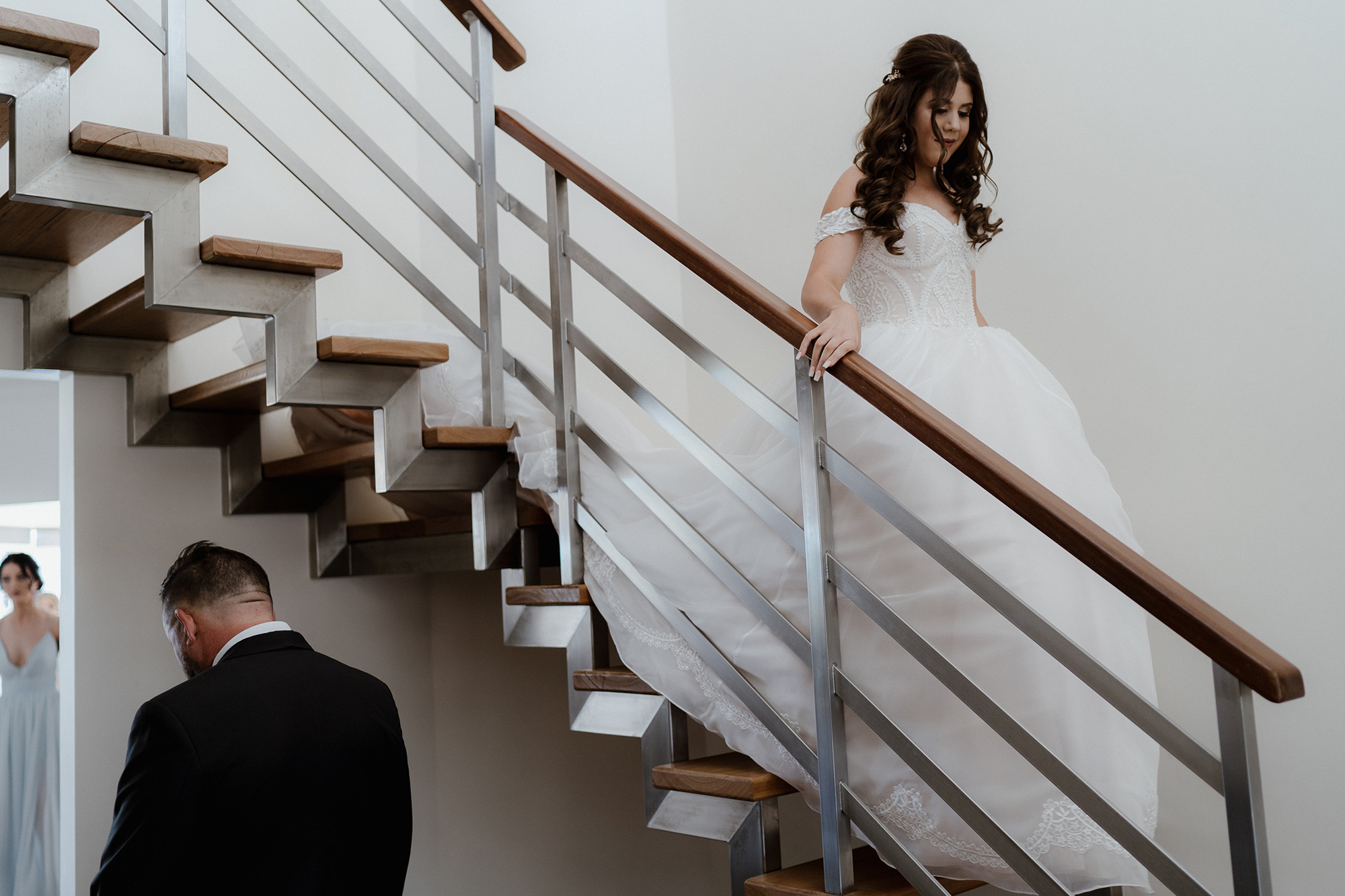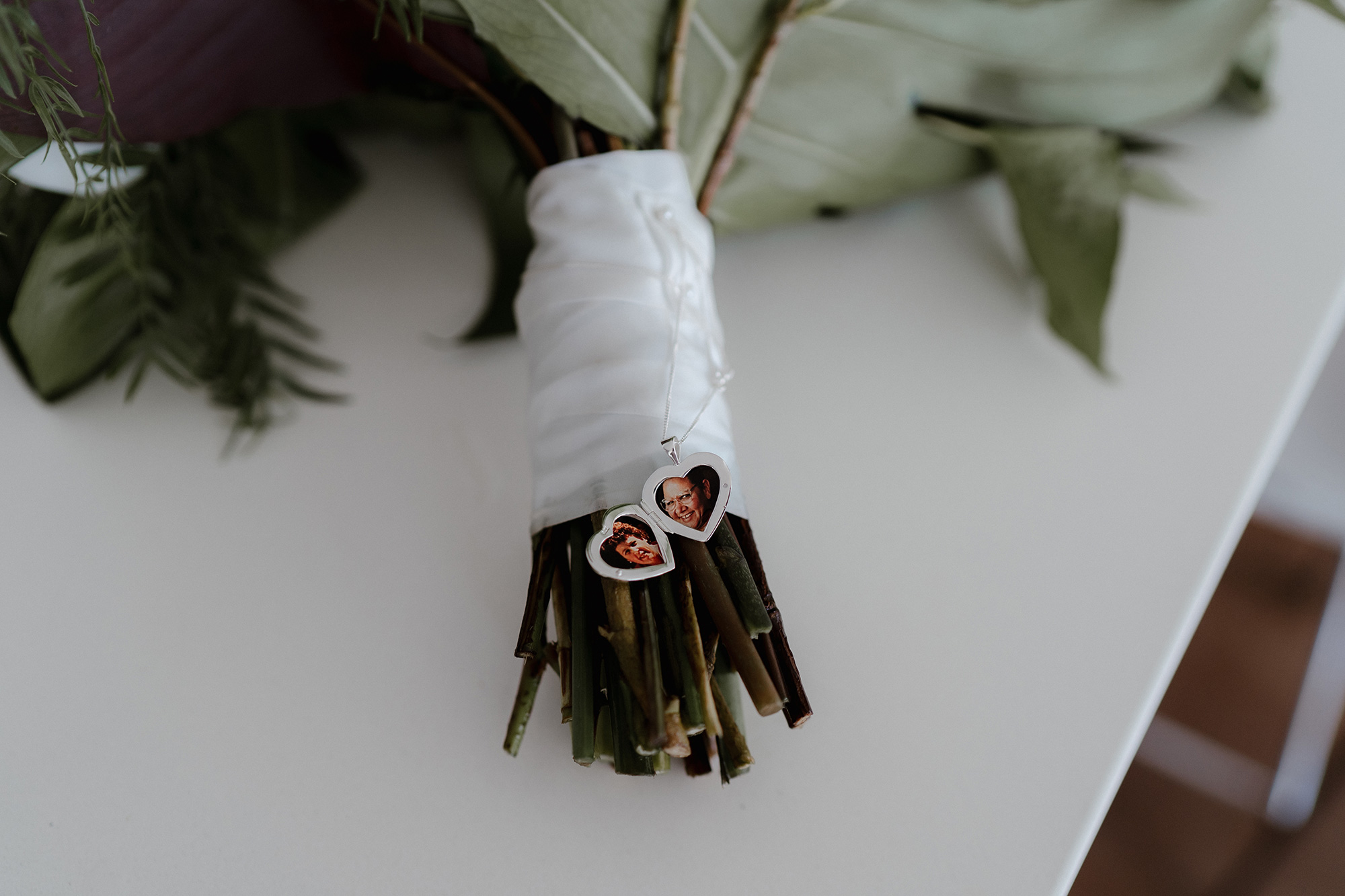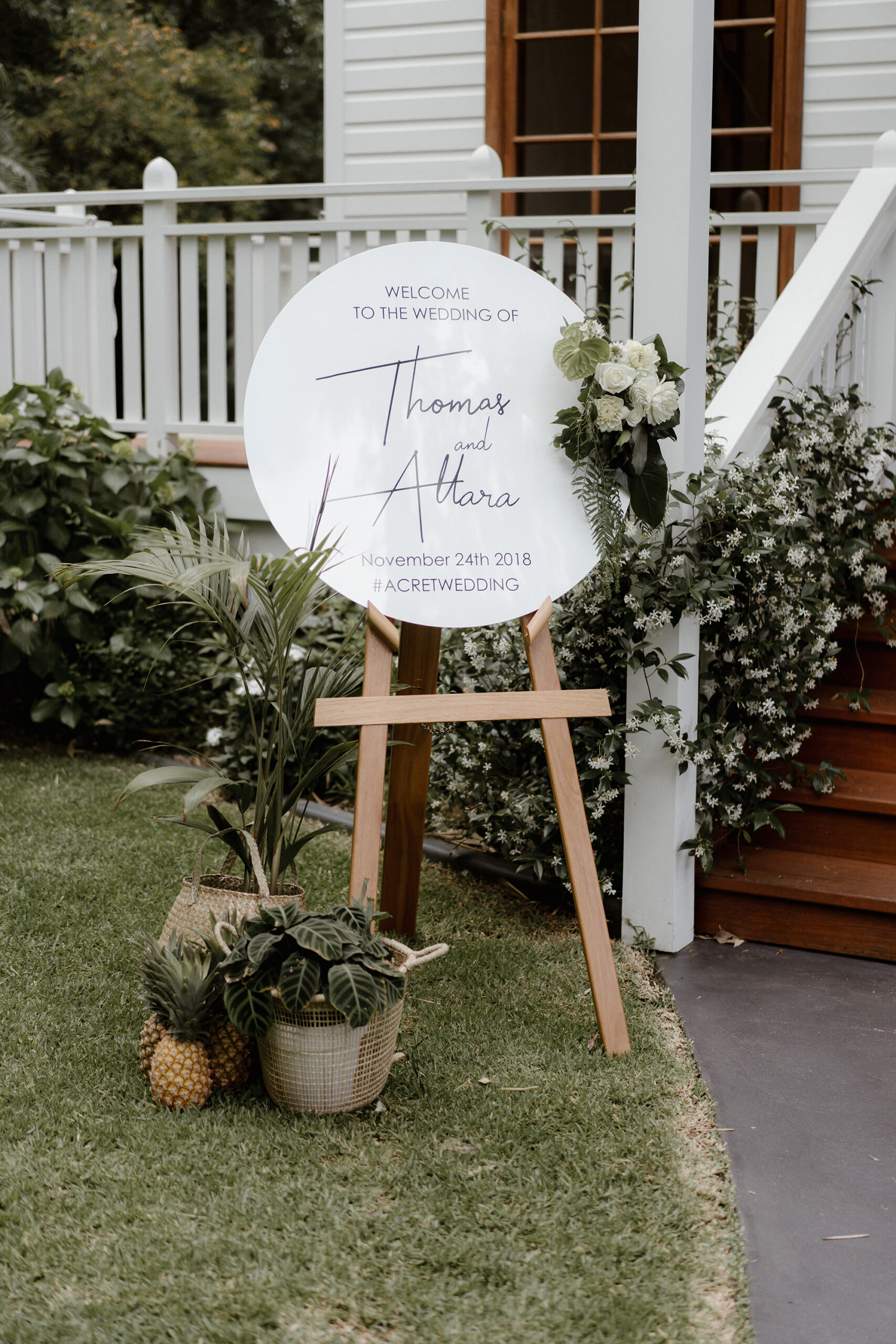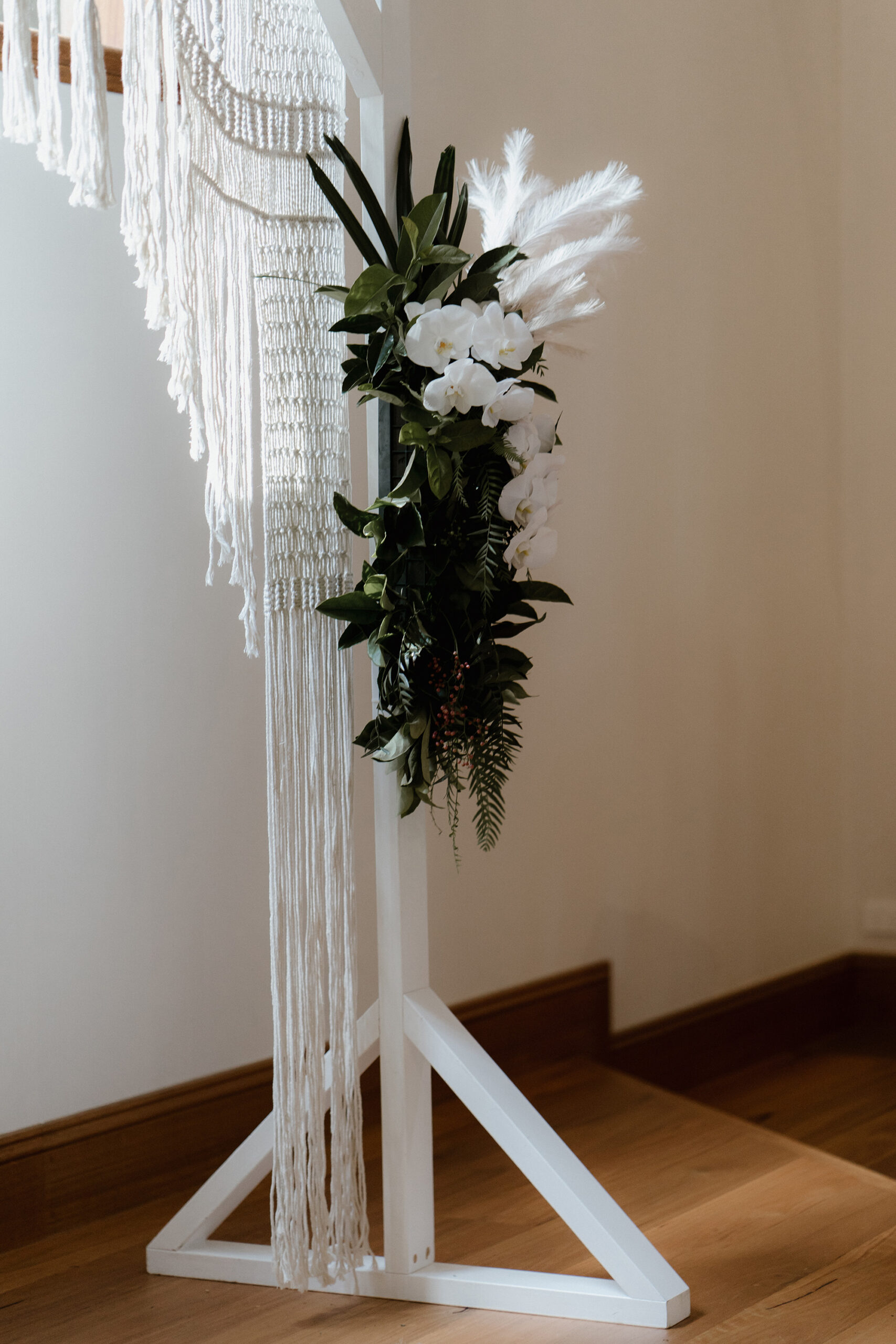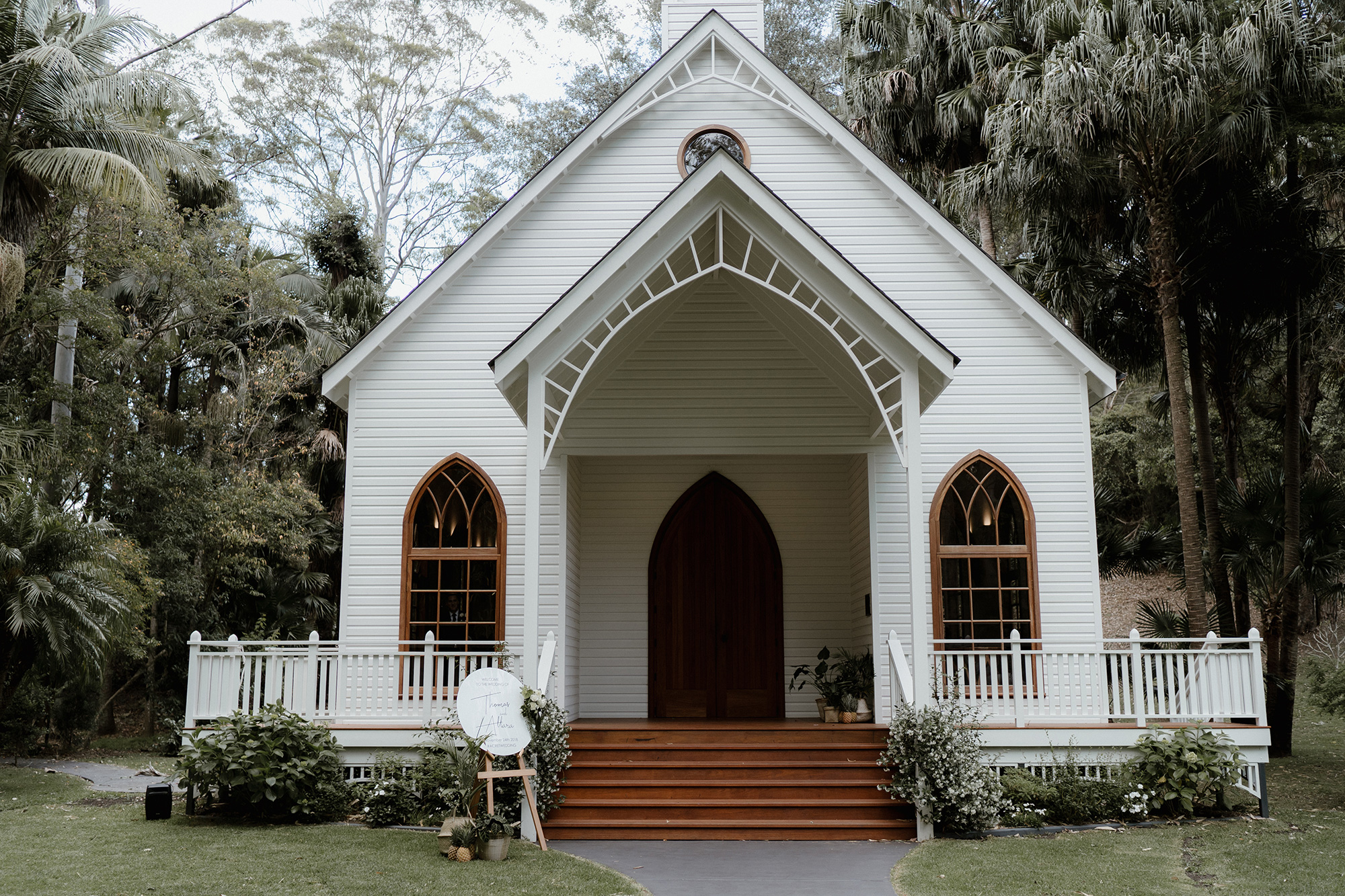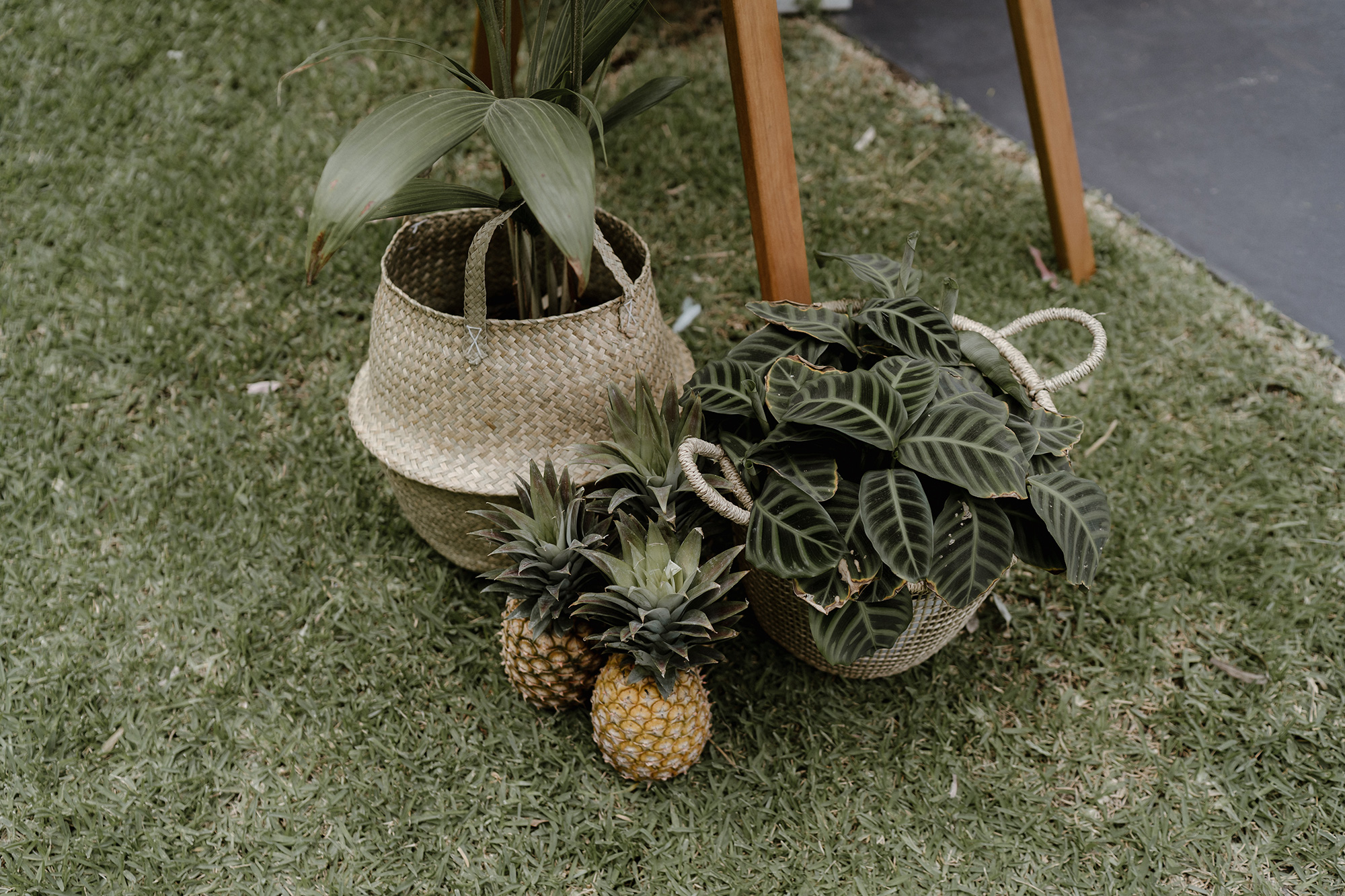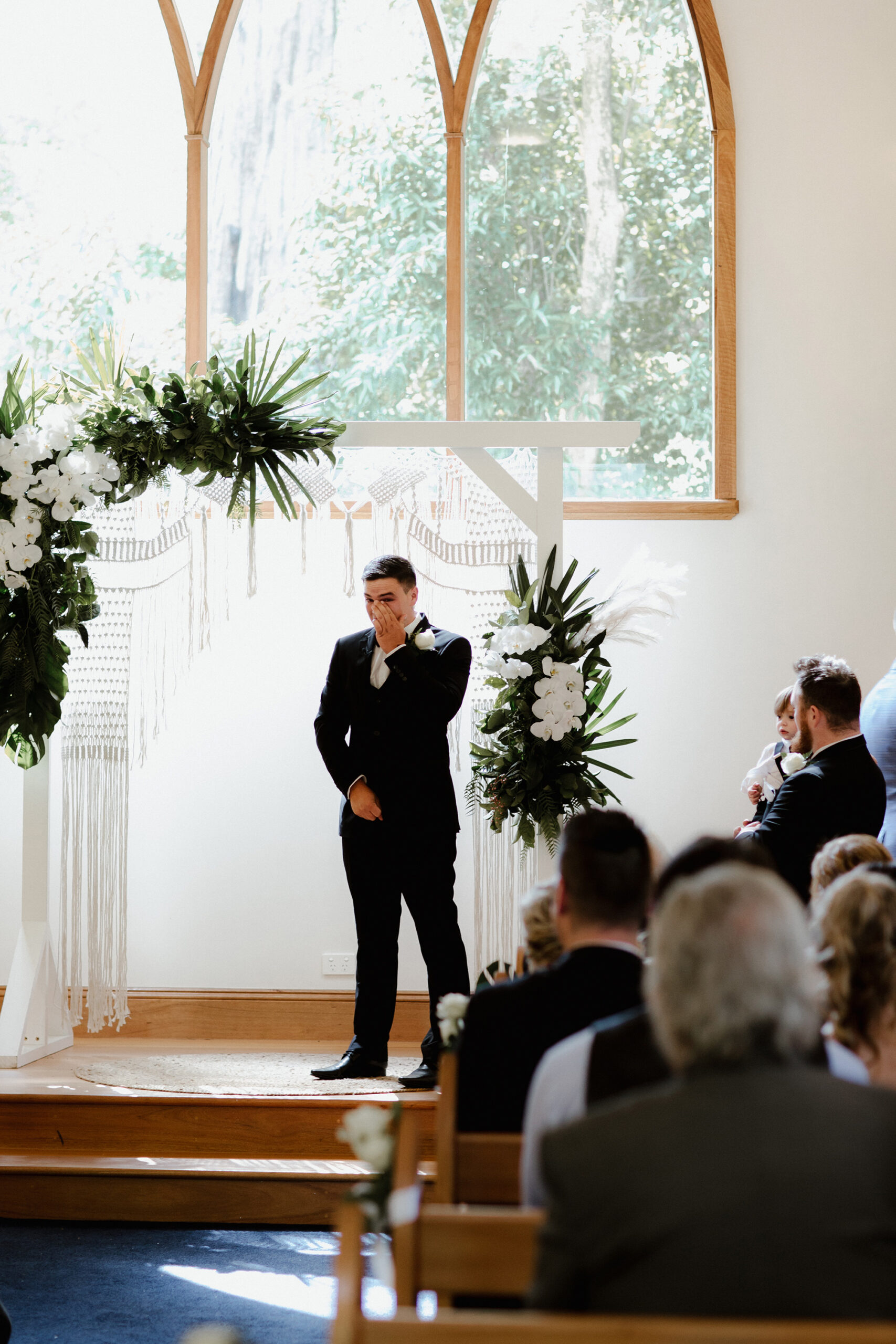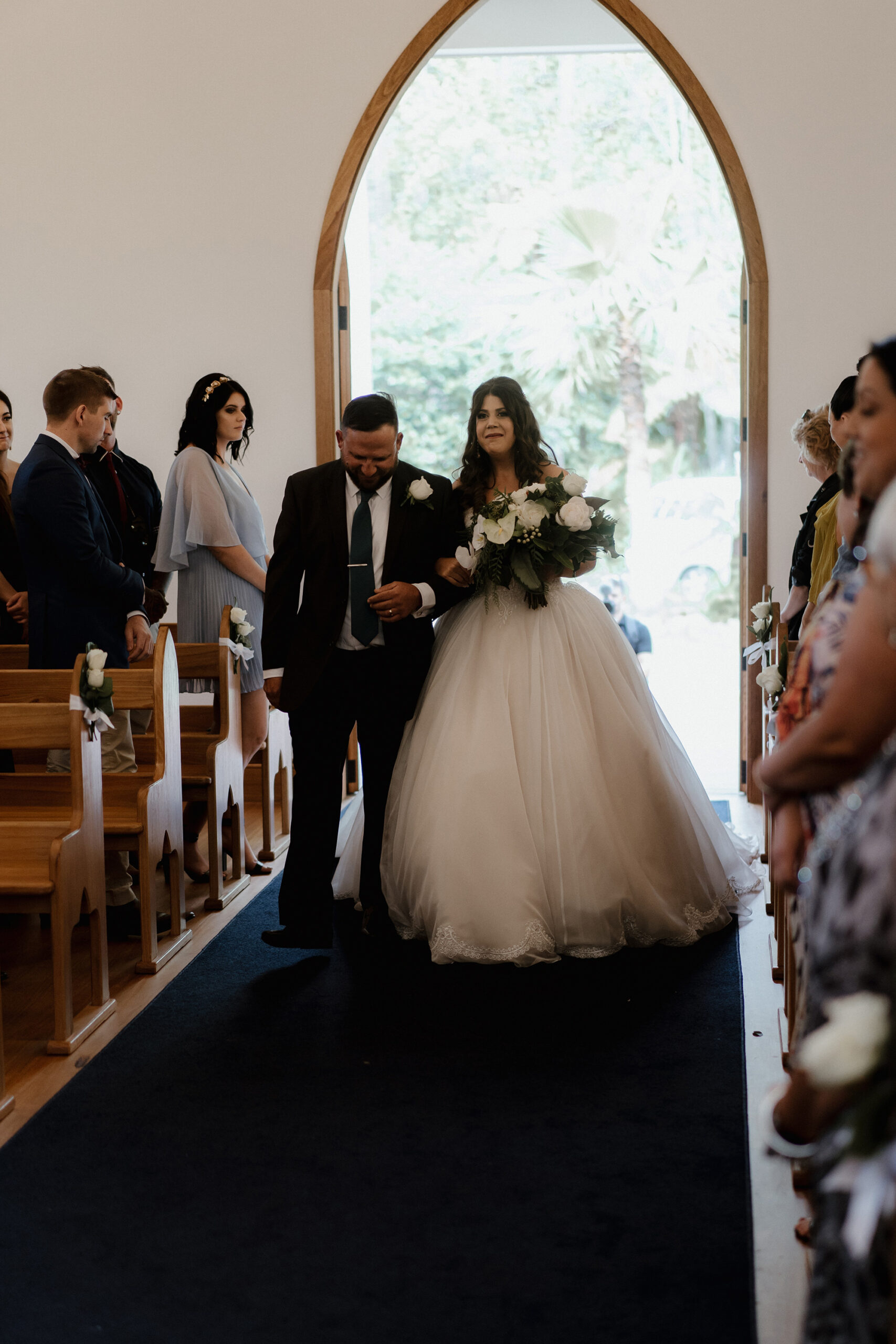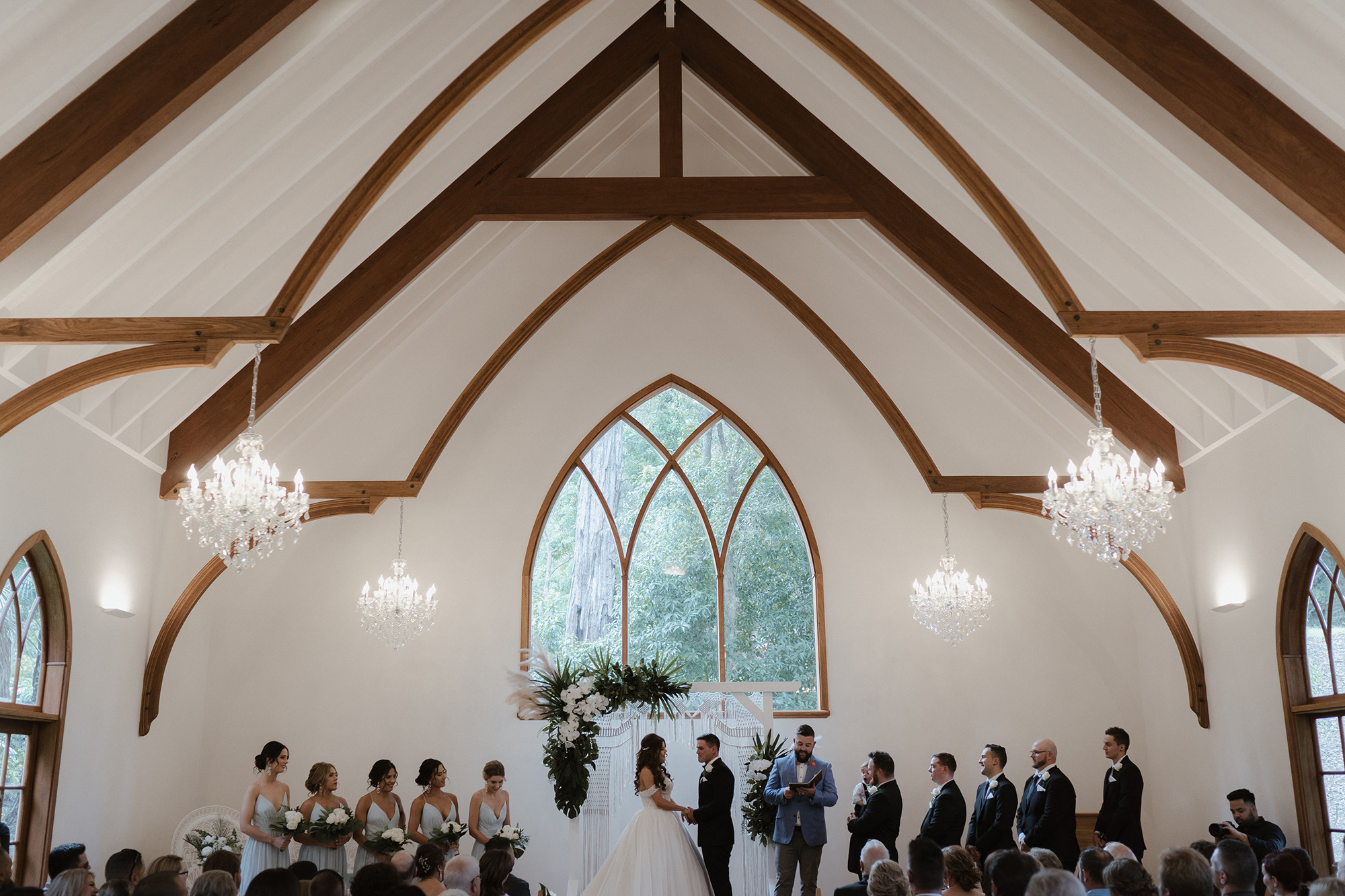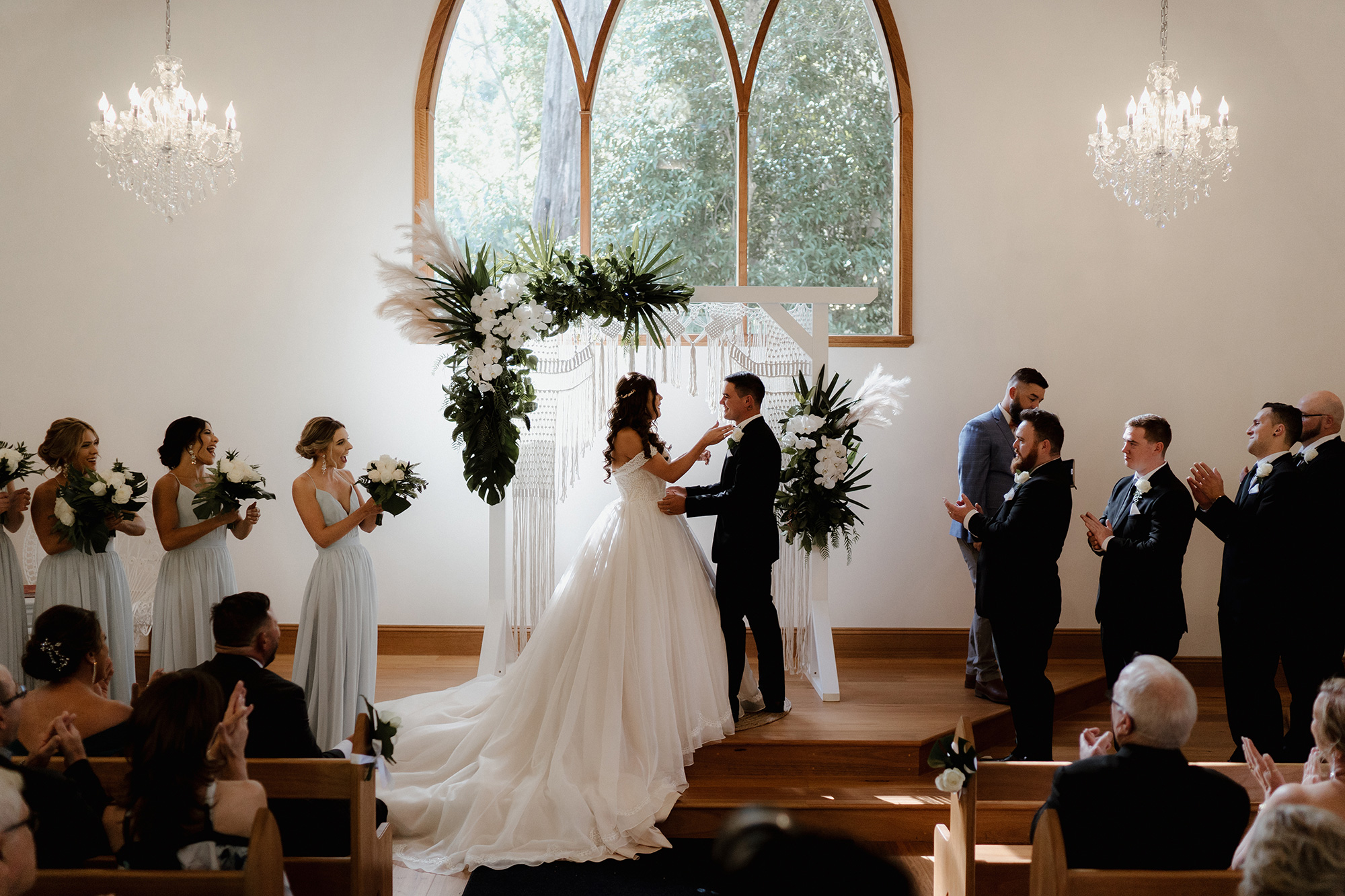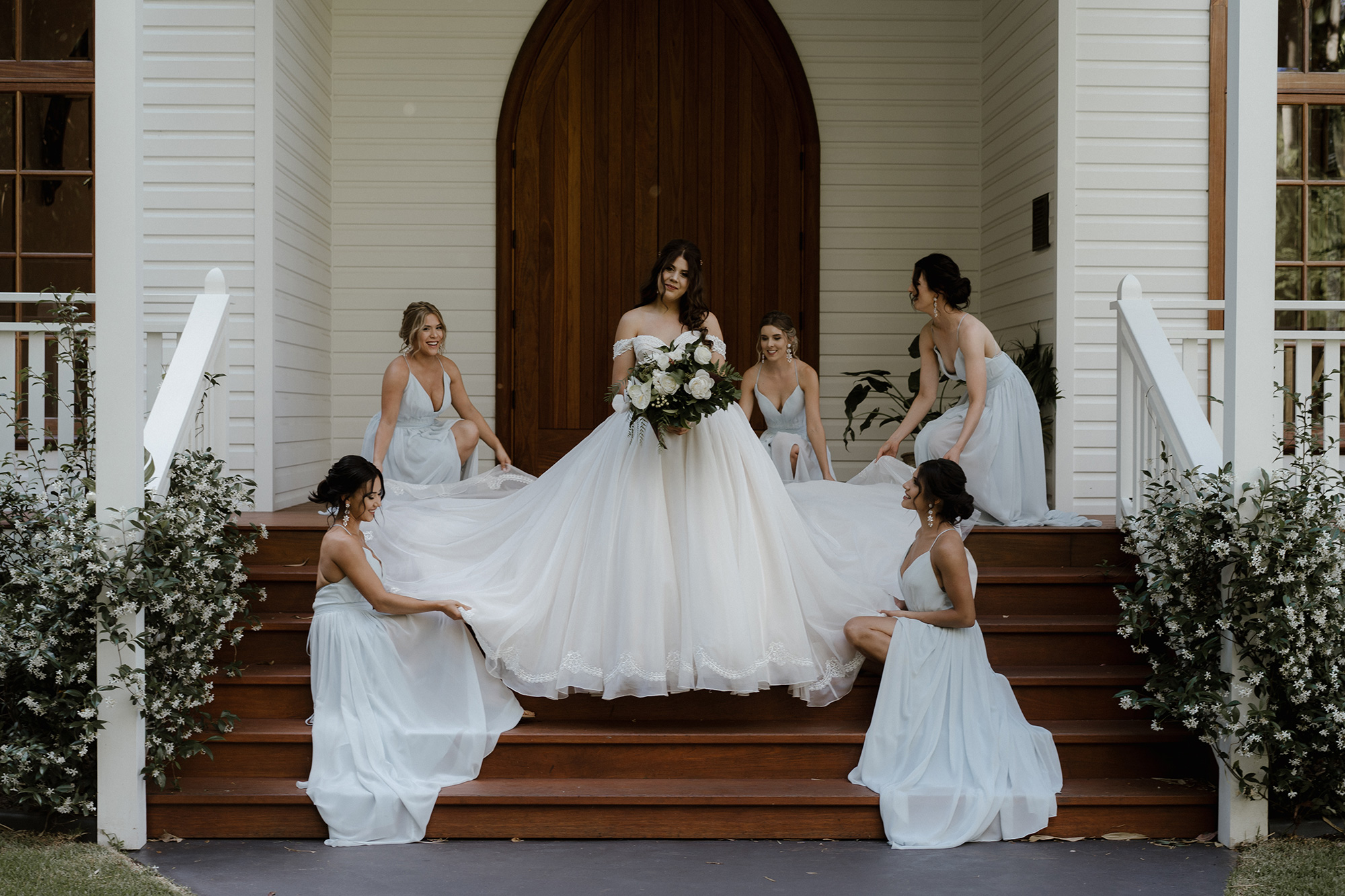 Allara and Thomas attended the same high school. "He just knew me as the girl who sang at school assemblies and I remember him being a bit of a rebel, so we were opposites at school. We actually met at a party and to both our surprise opposites really do attract we hit it off," Allara says.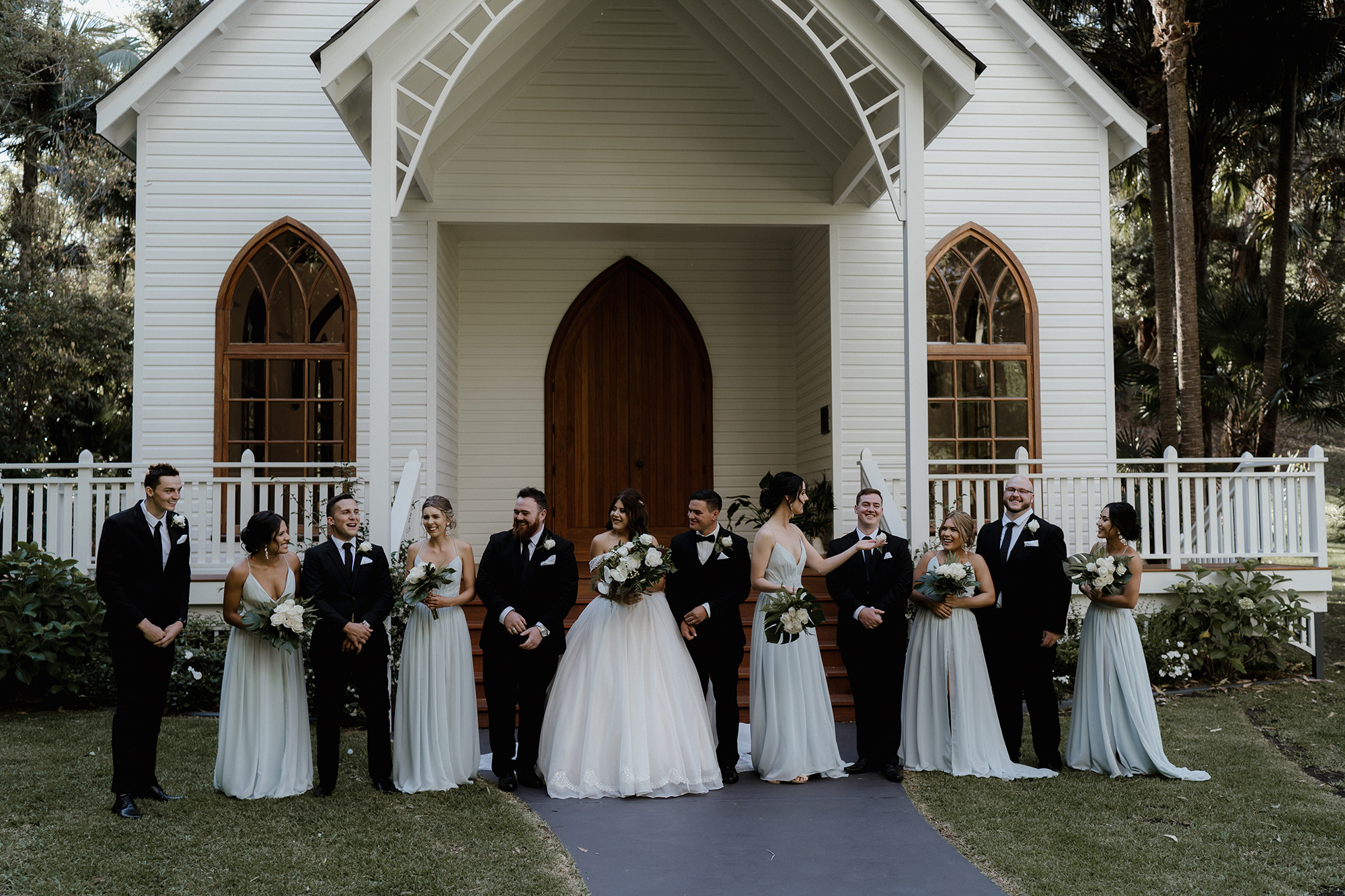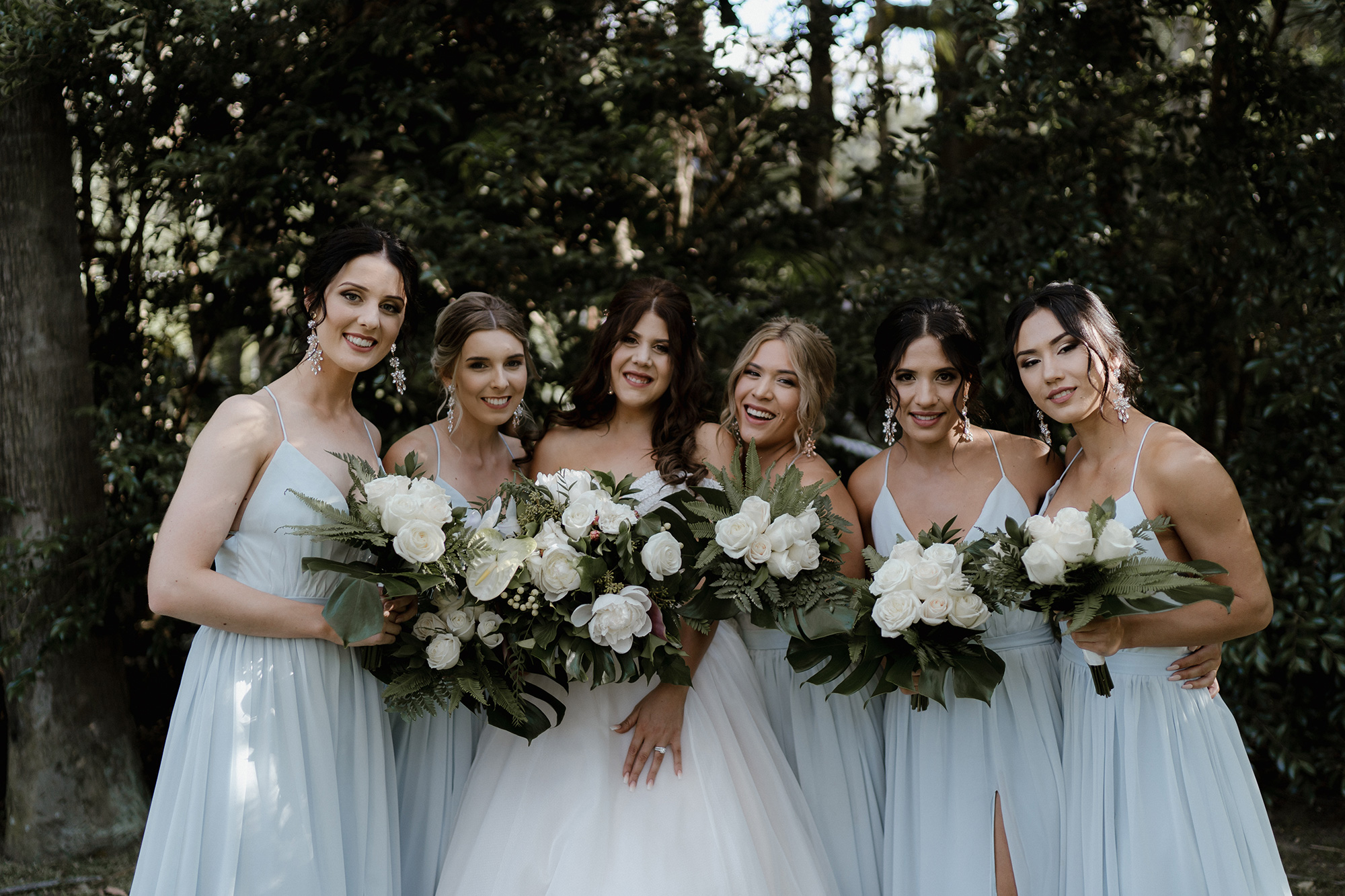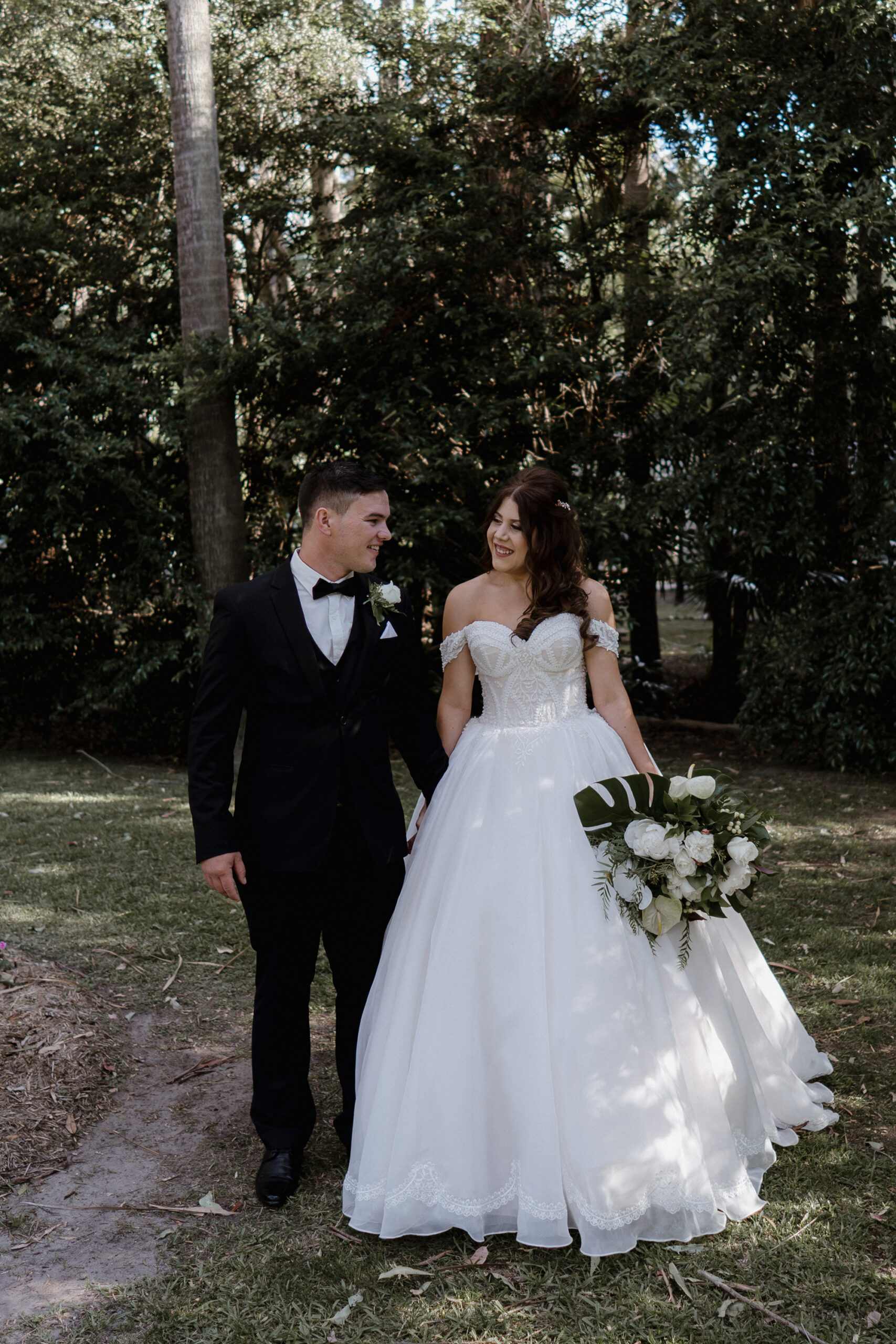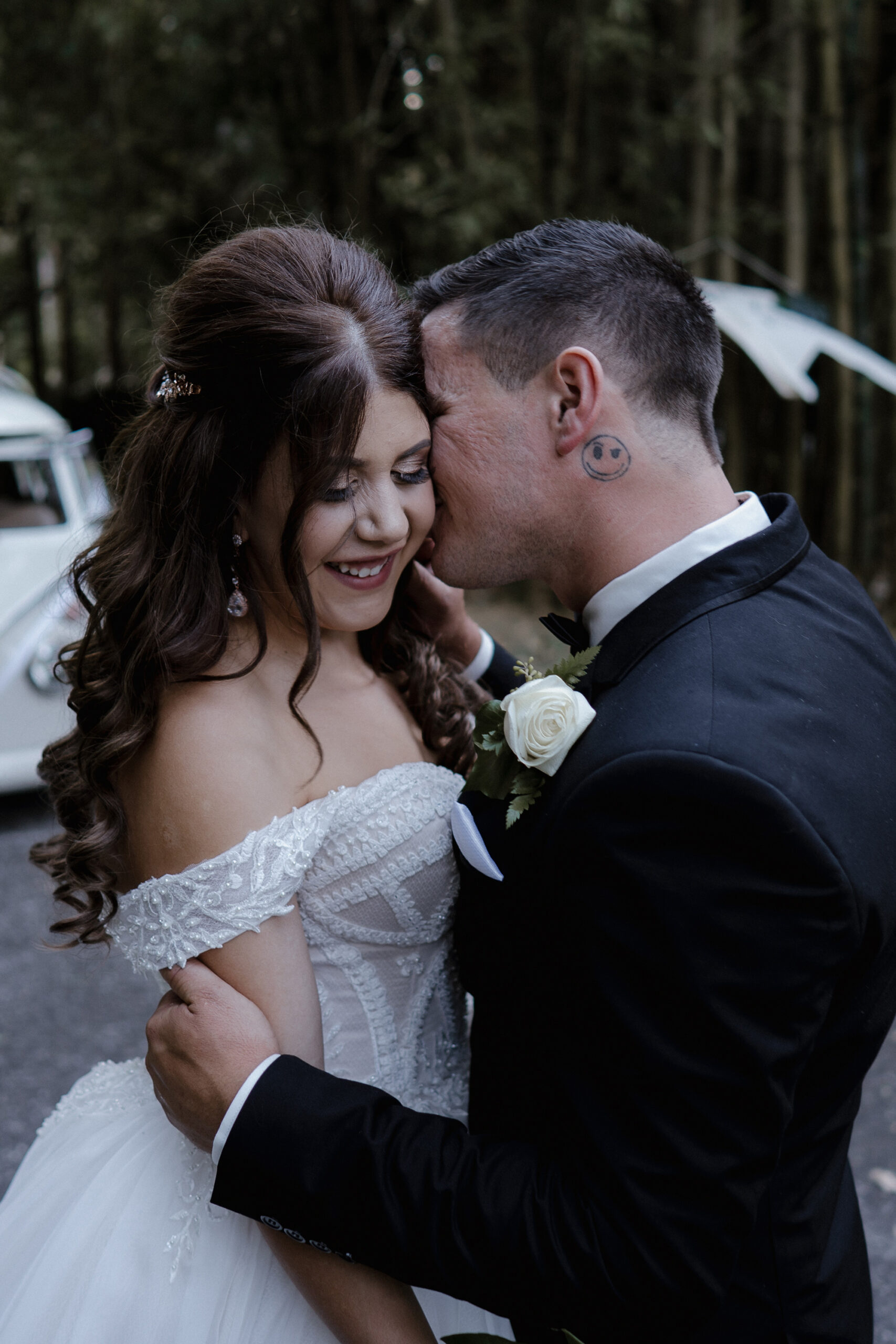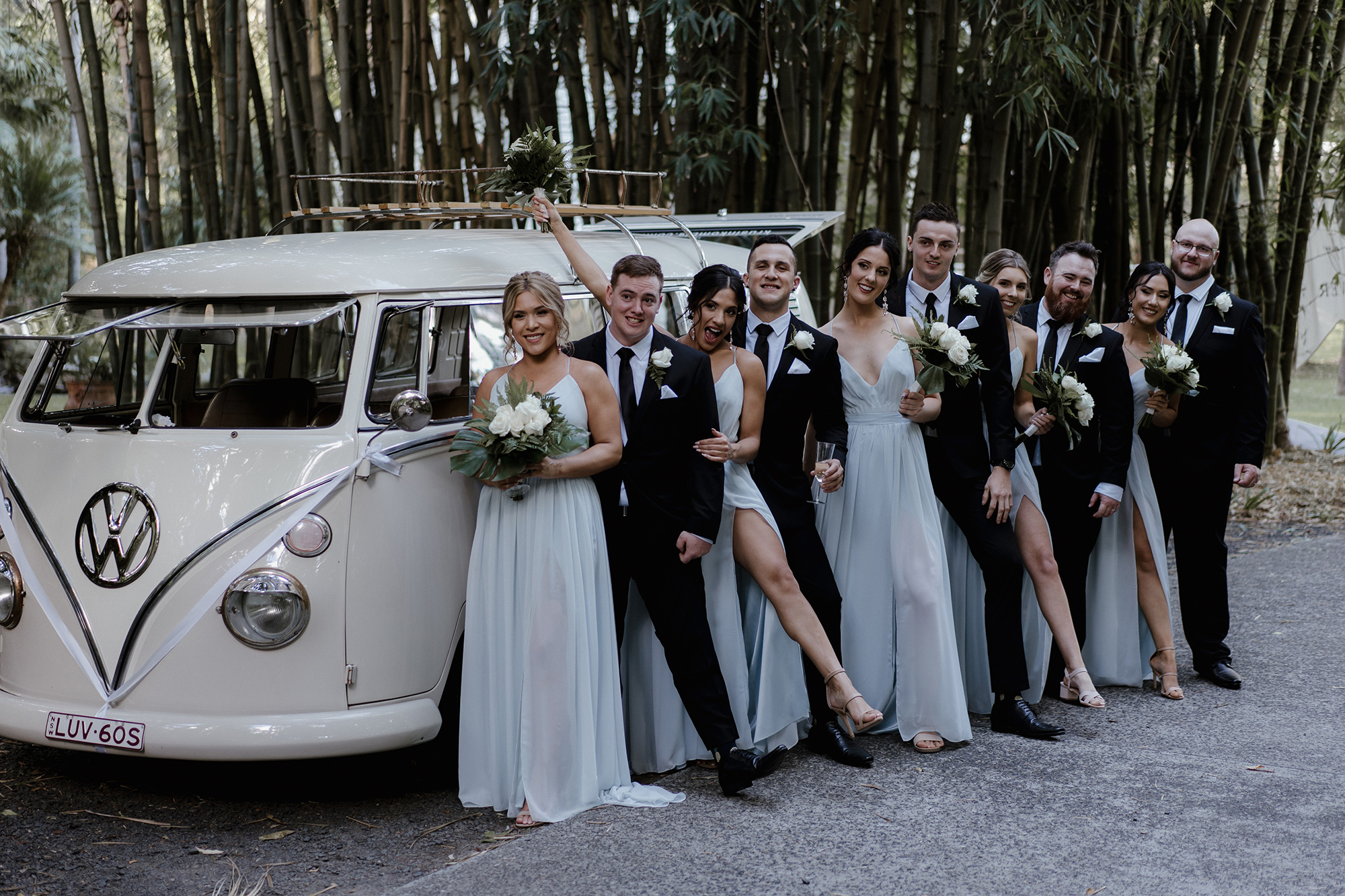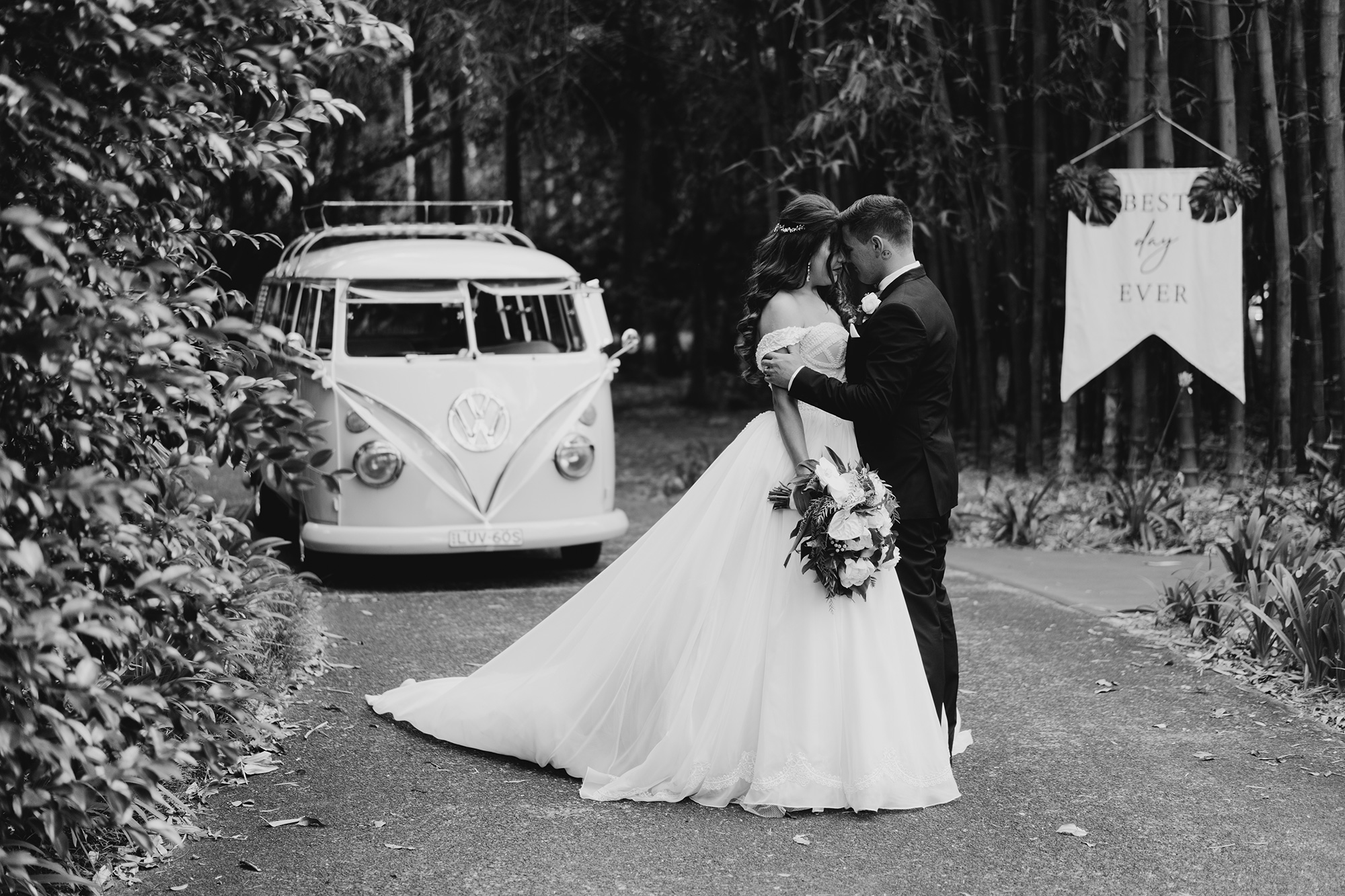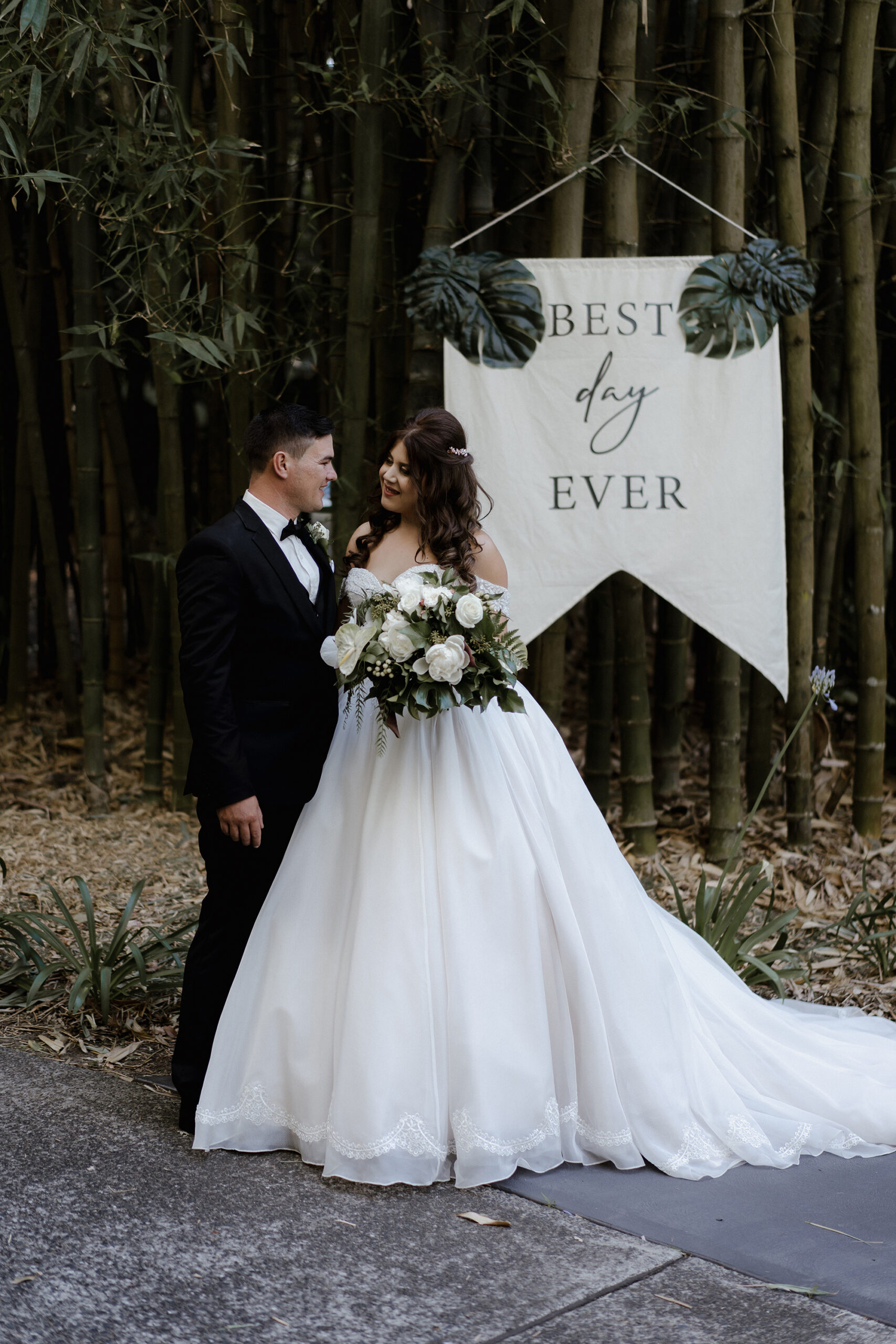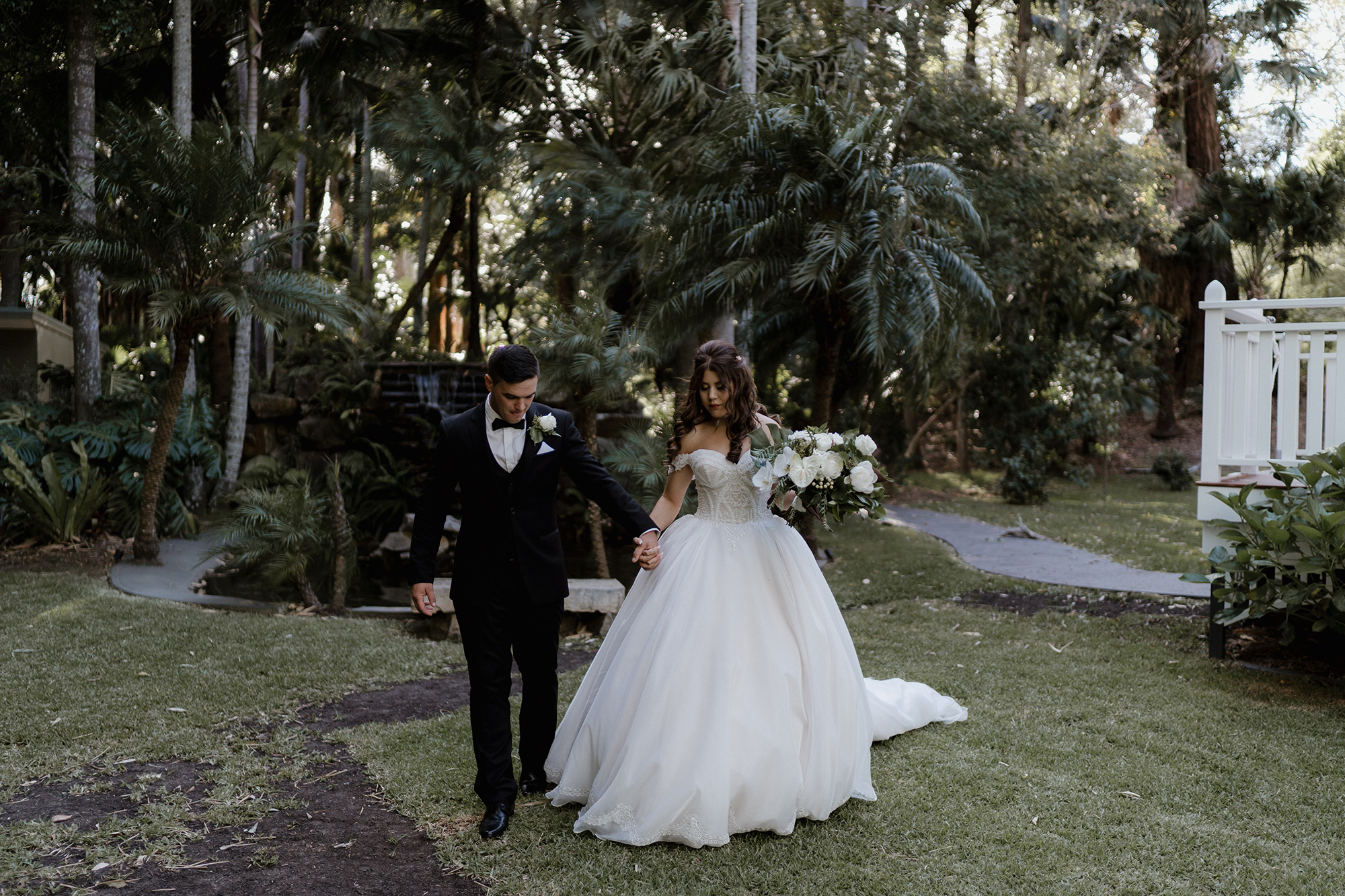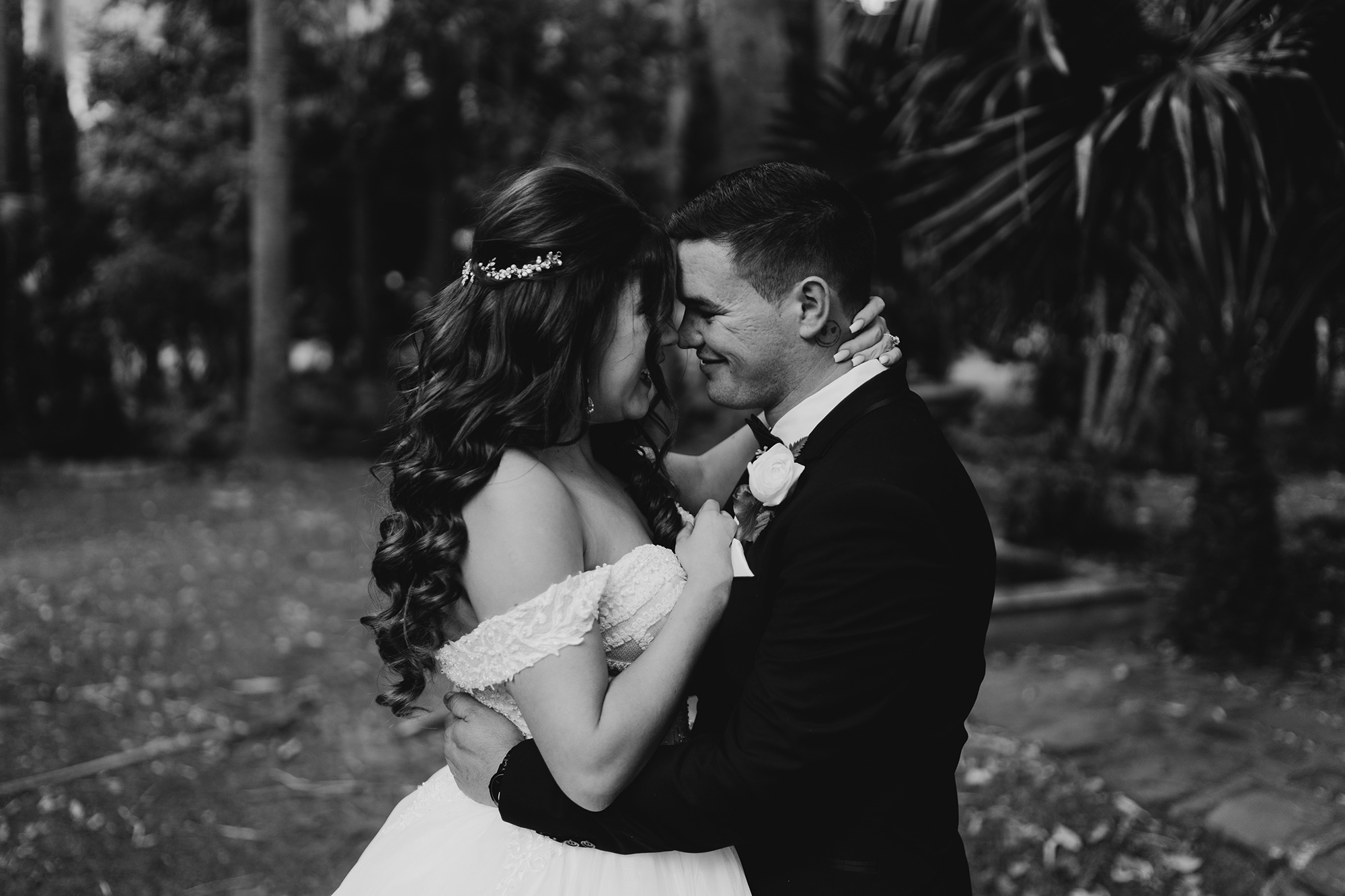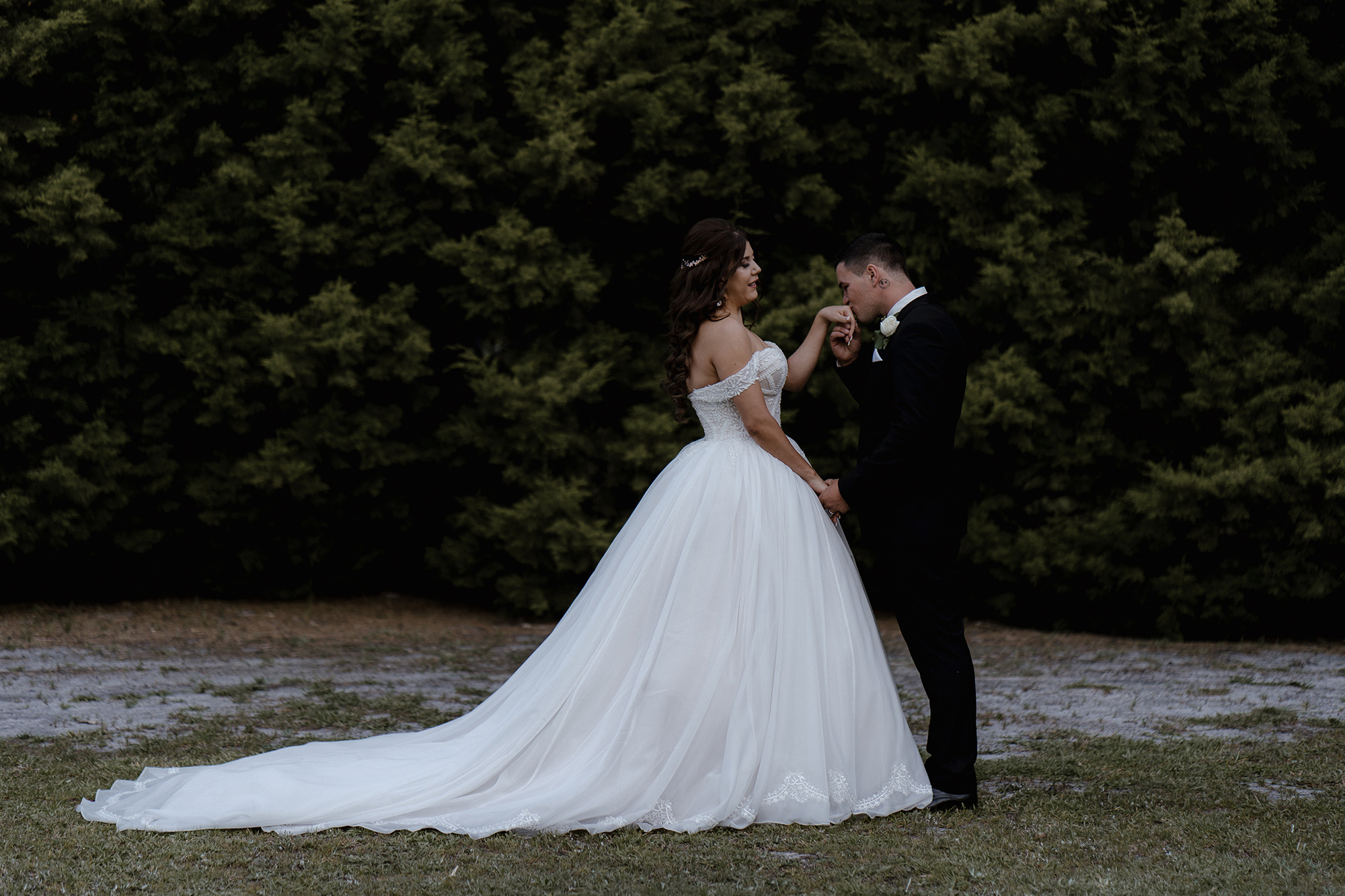 "Our favourite hobby is paddle-boarding, it's something we like to do to spend time with each-other with no distractions. So Thomas creatively incorporated our hobby into his big surprise proposal by writing on the back of his paddle board 'MARRY ME?' as it stood in the sand," Allara says of the romantic proposal.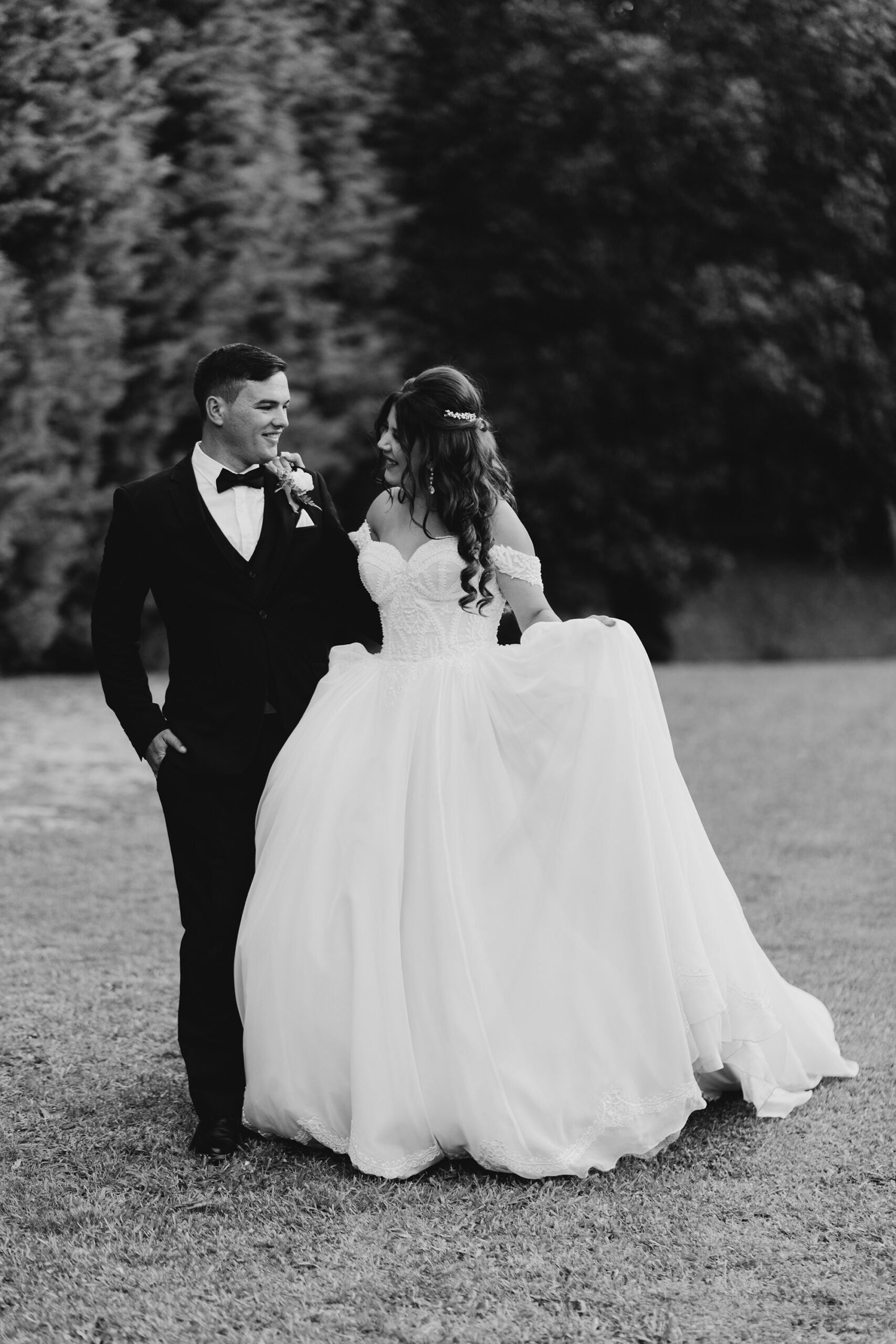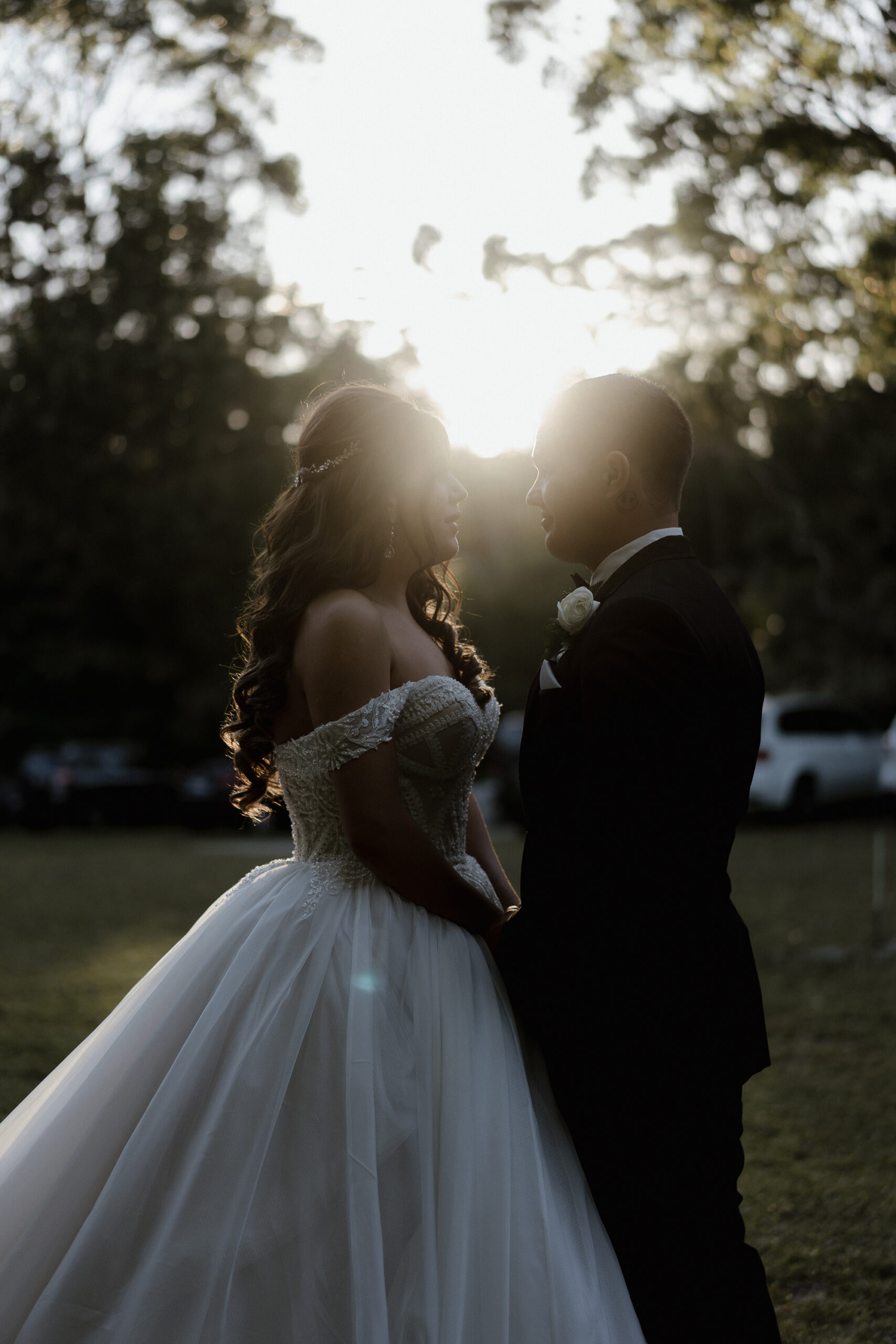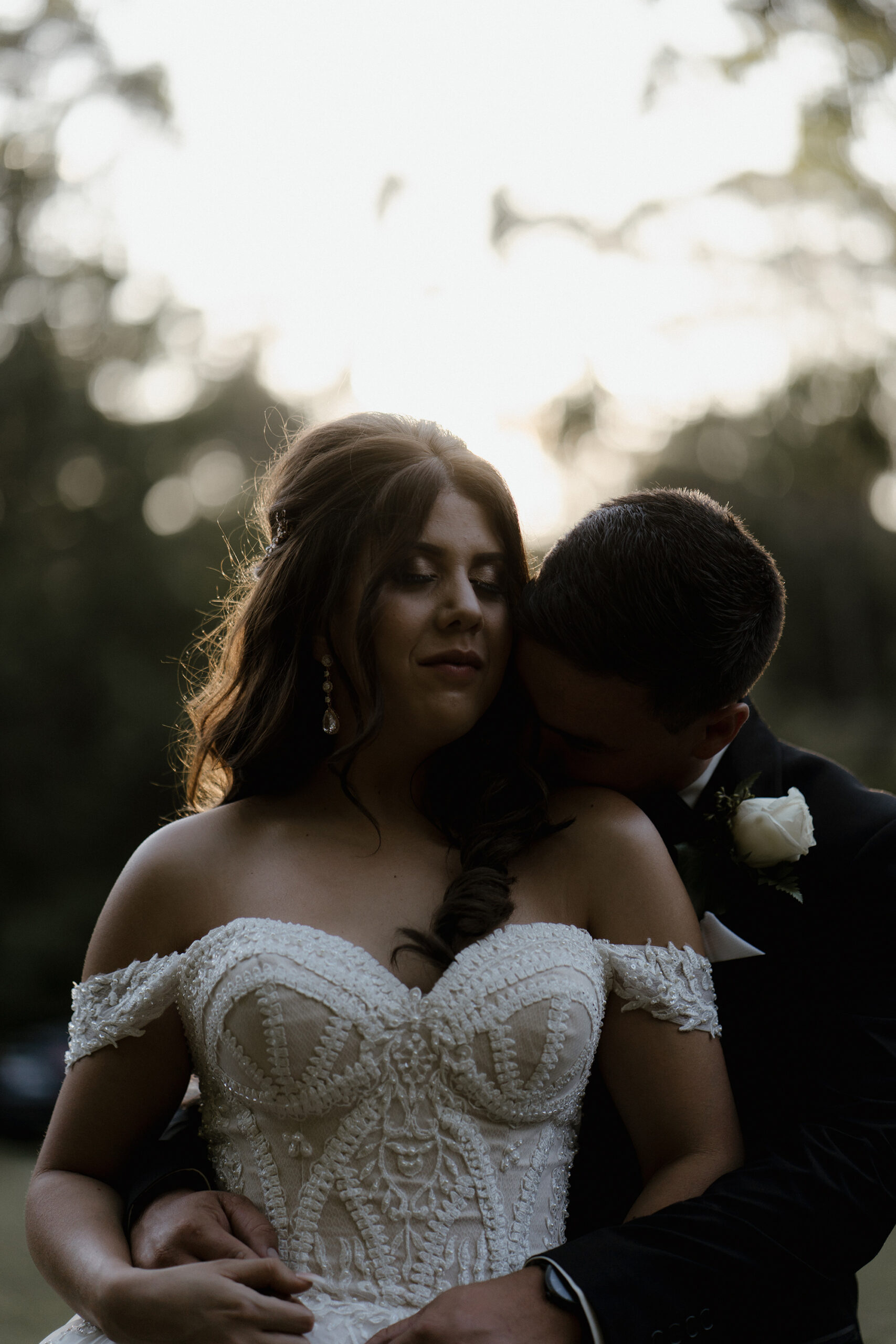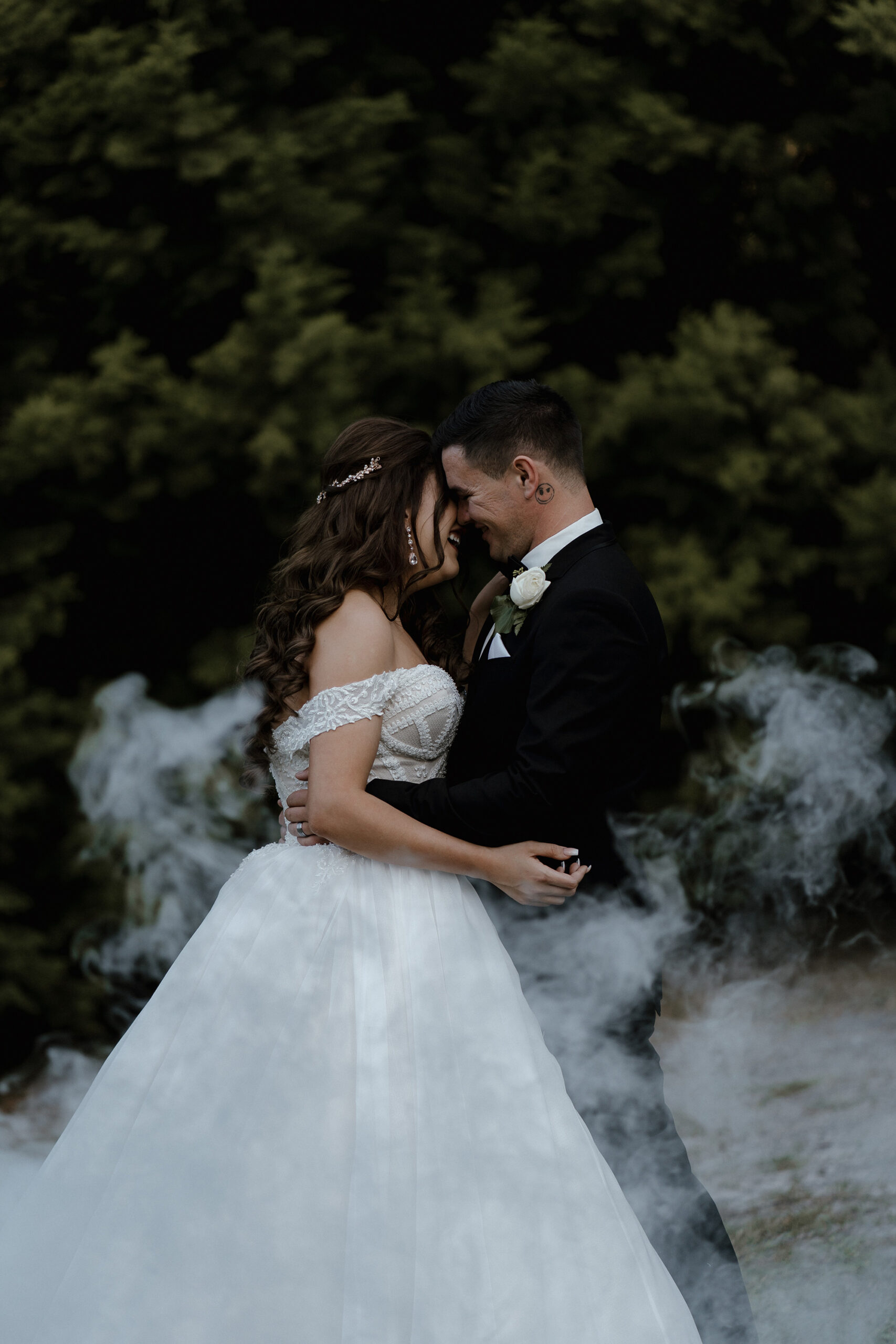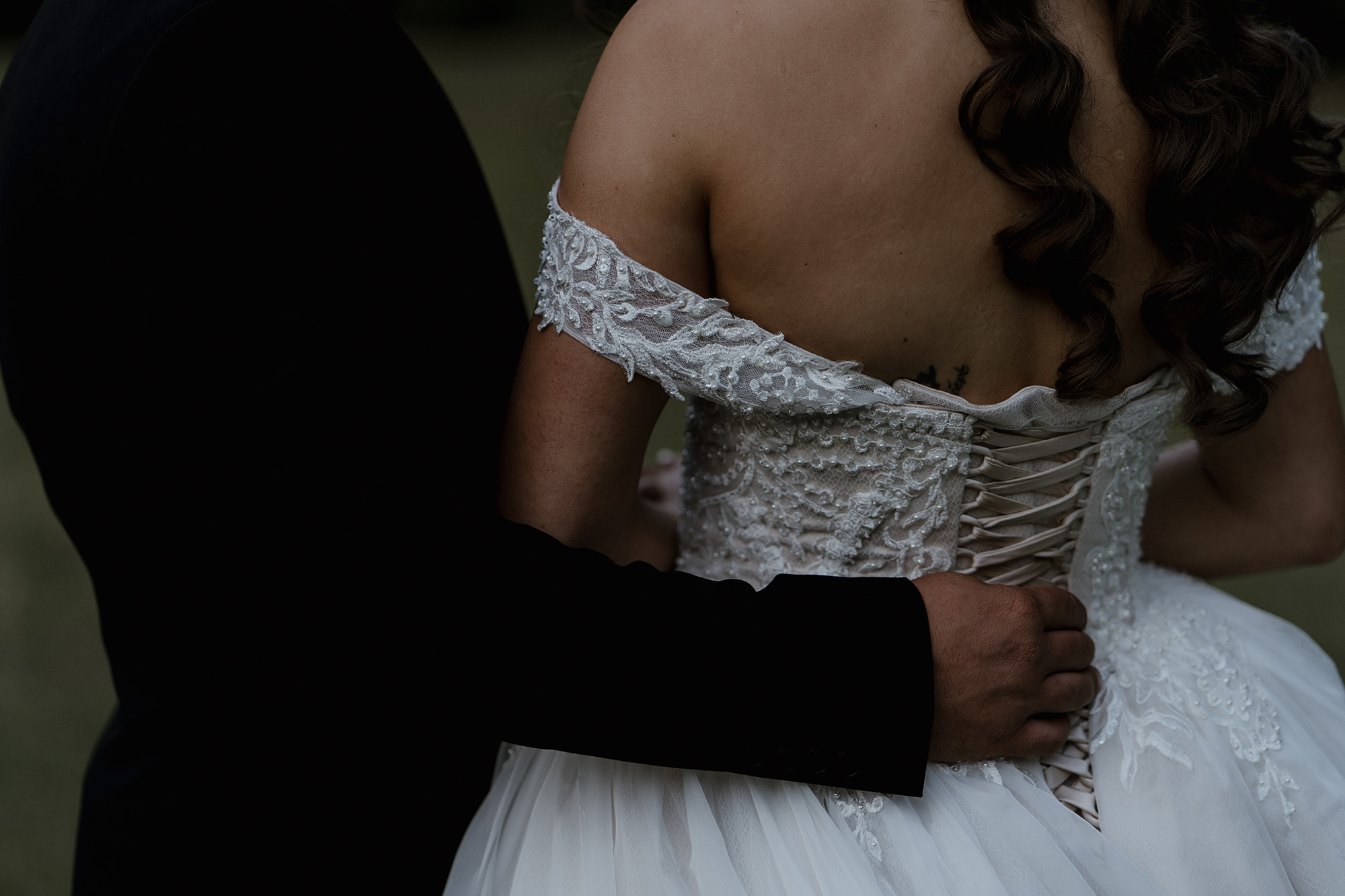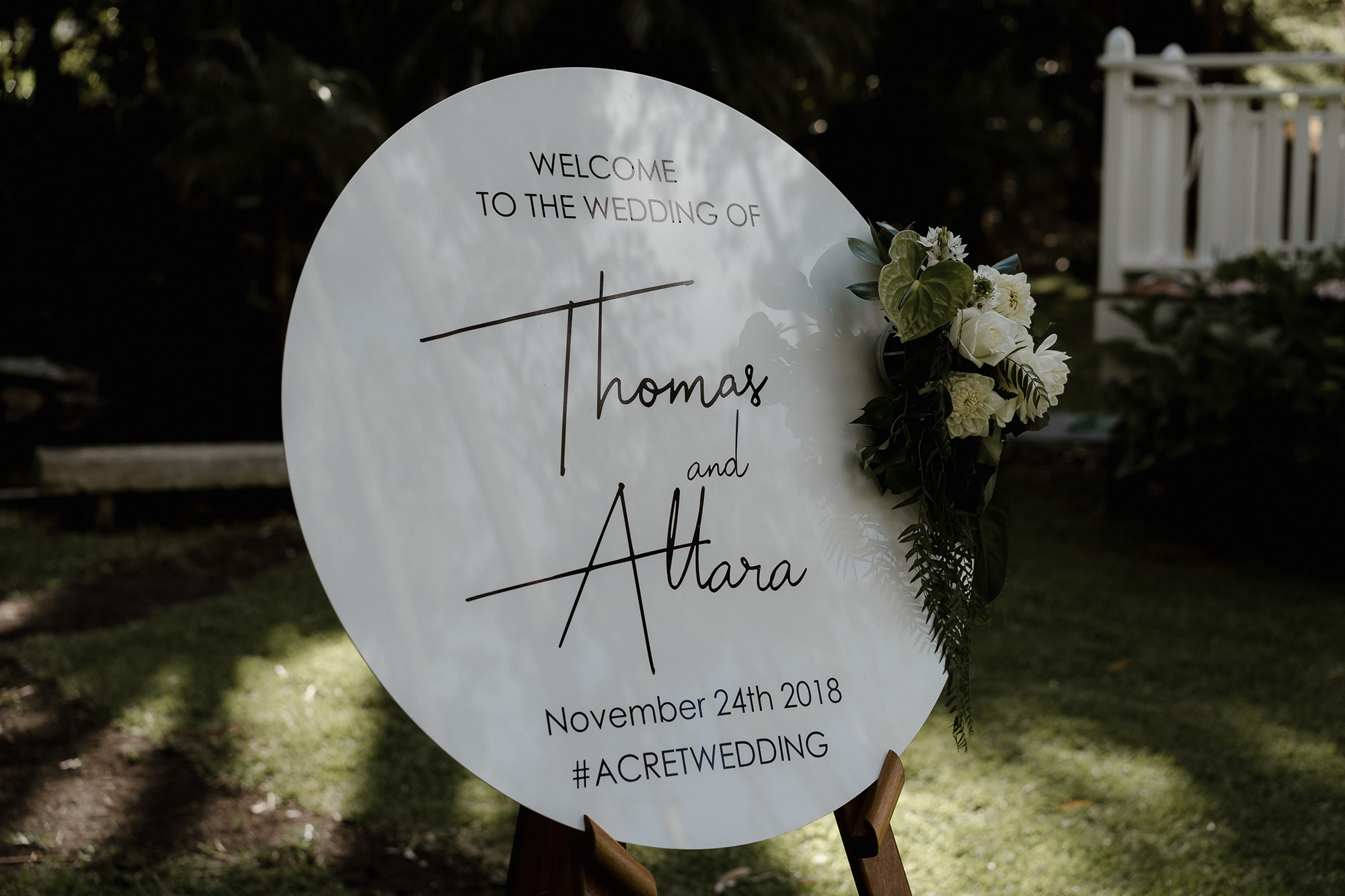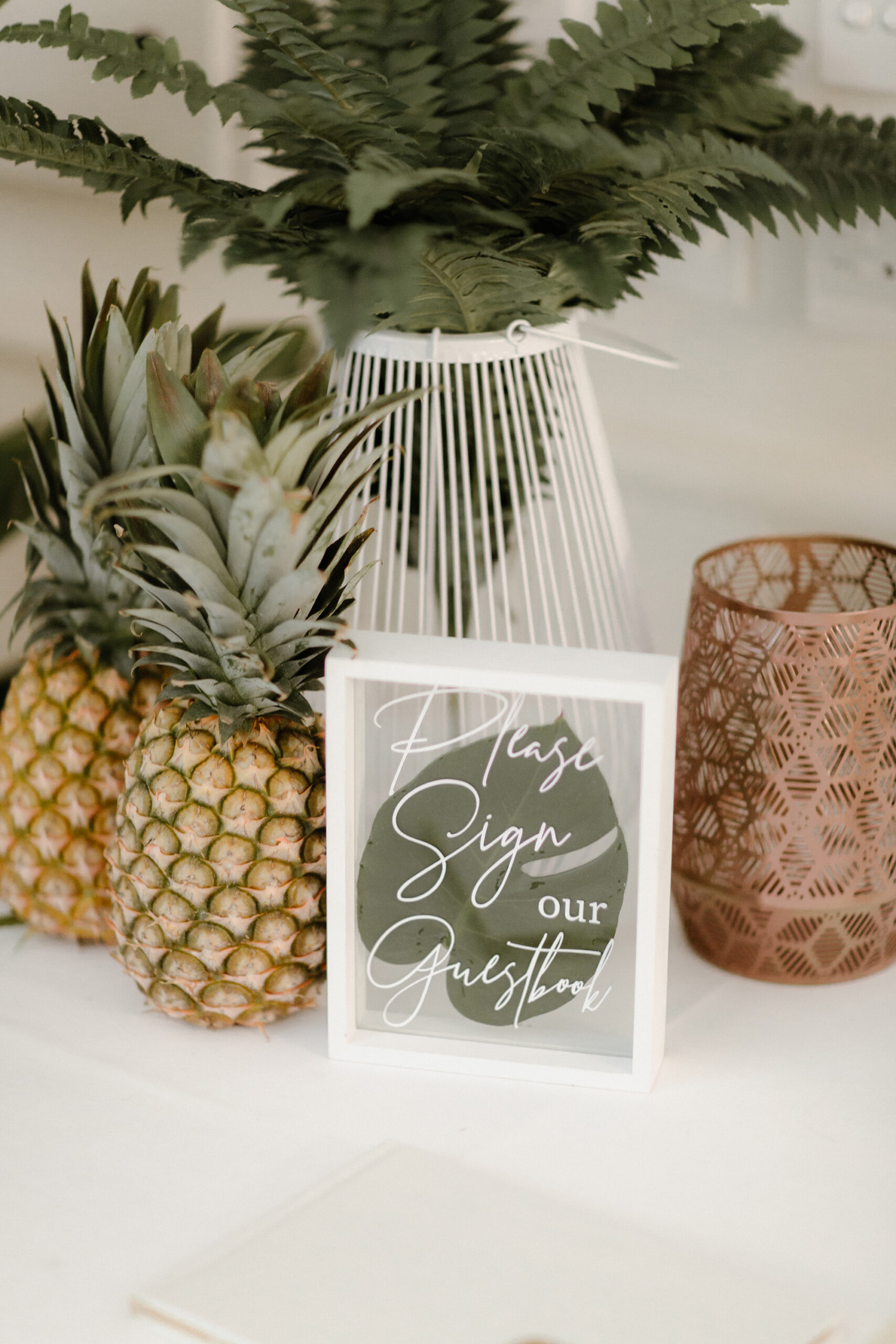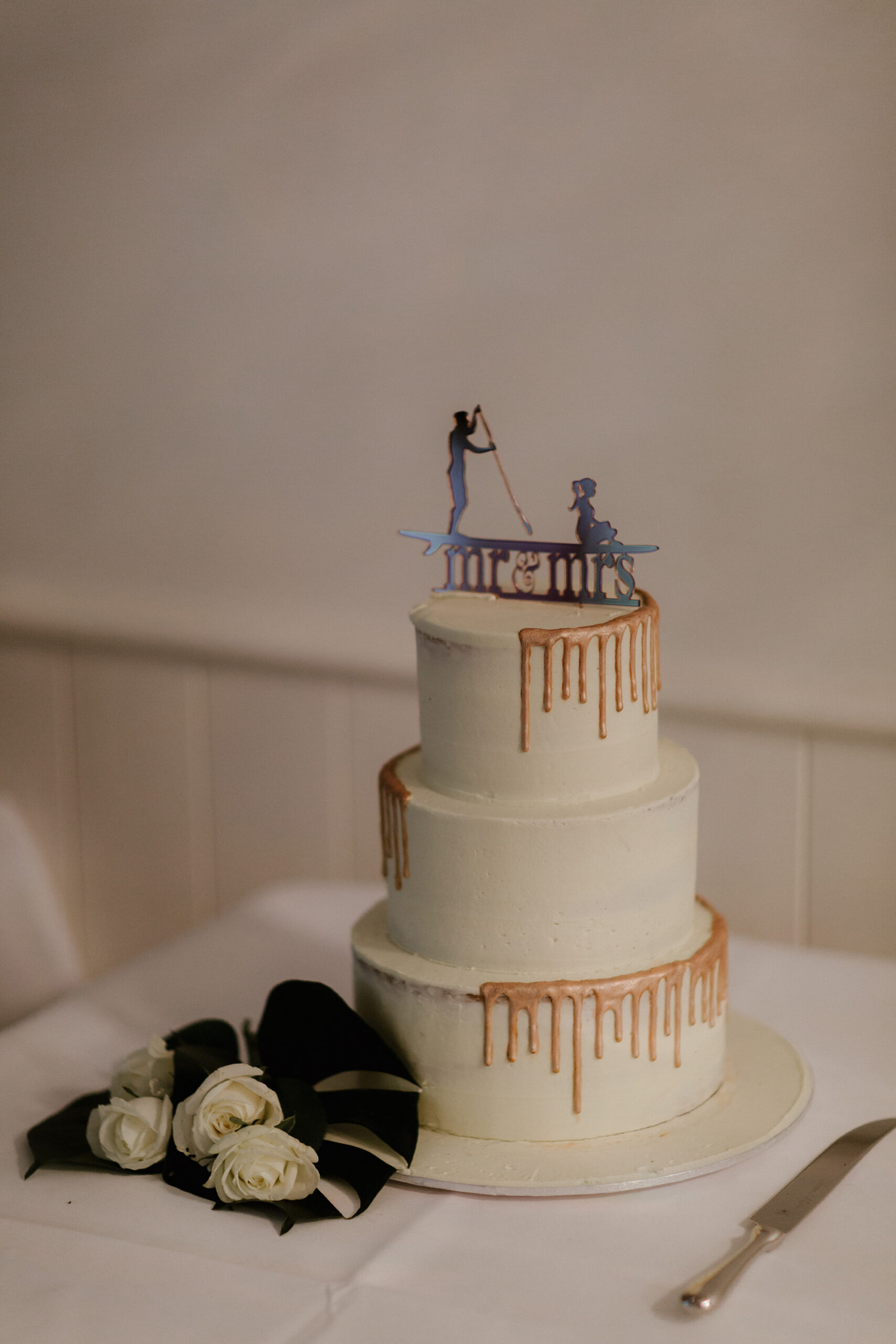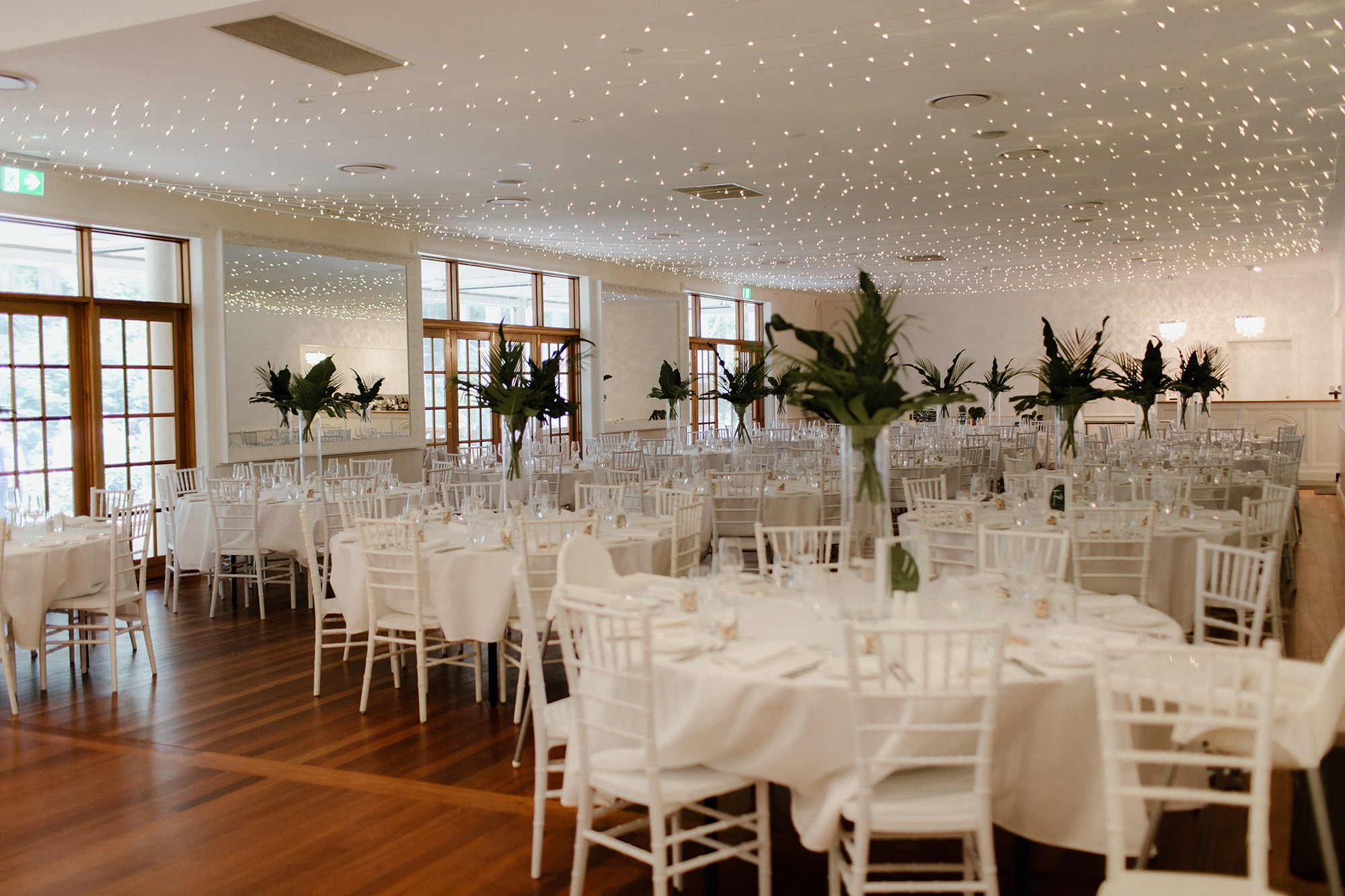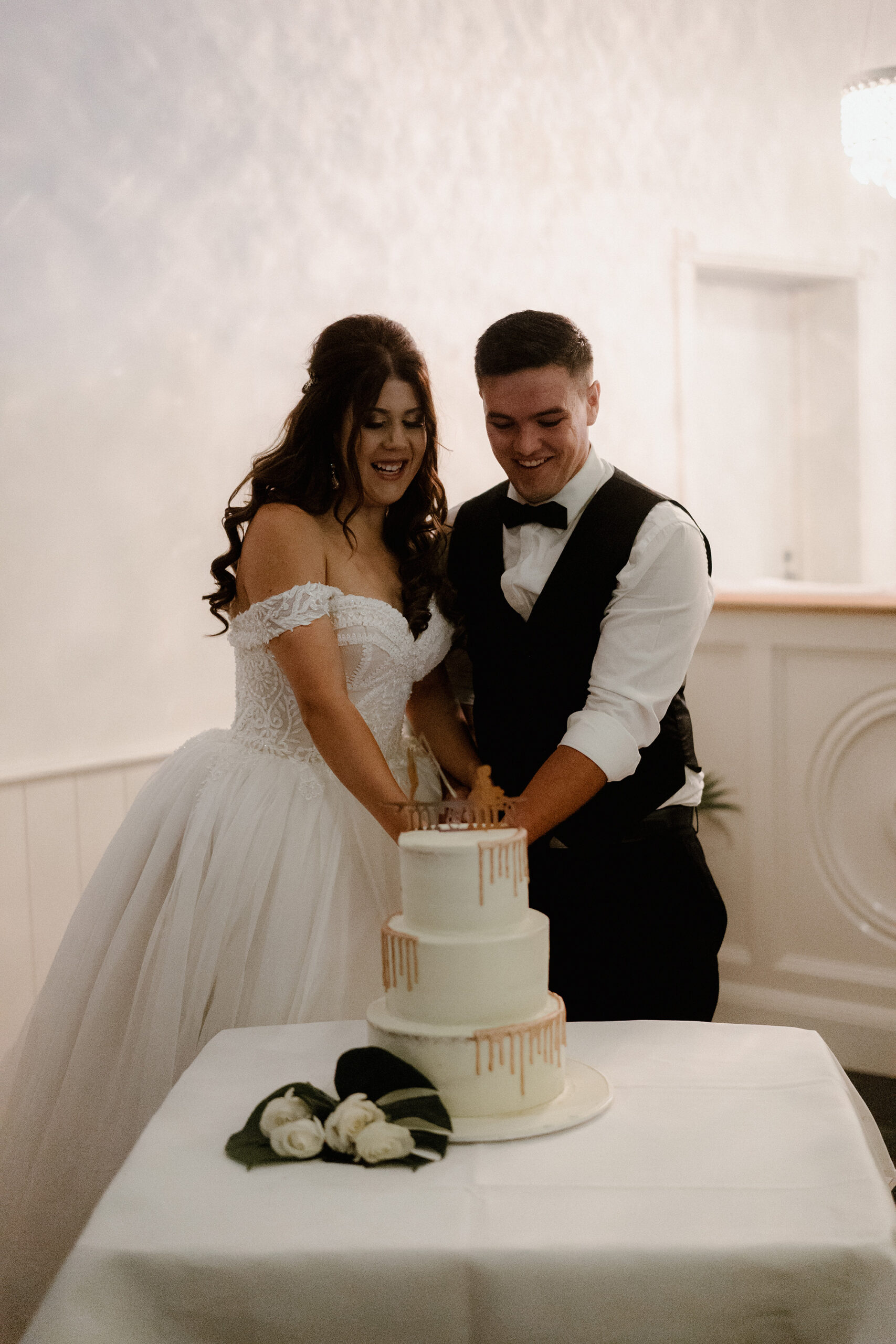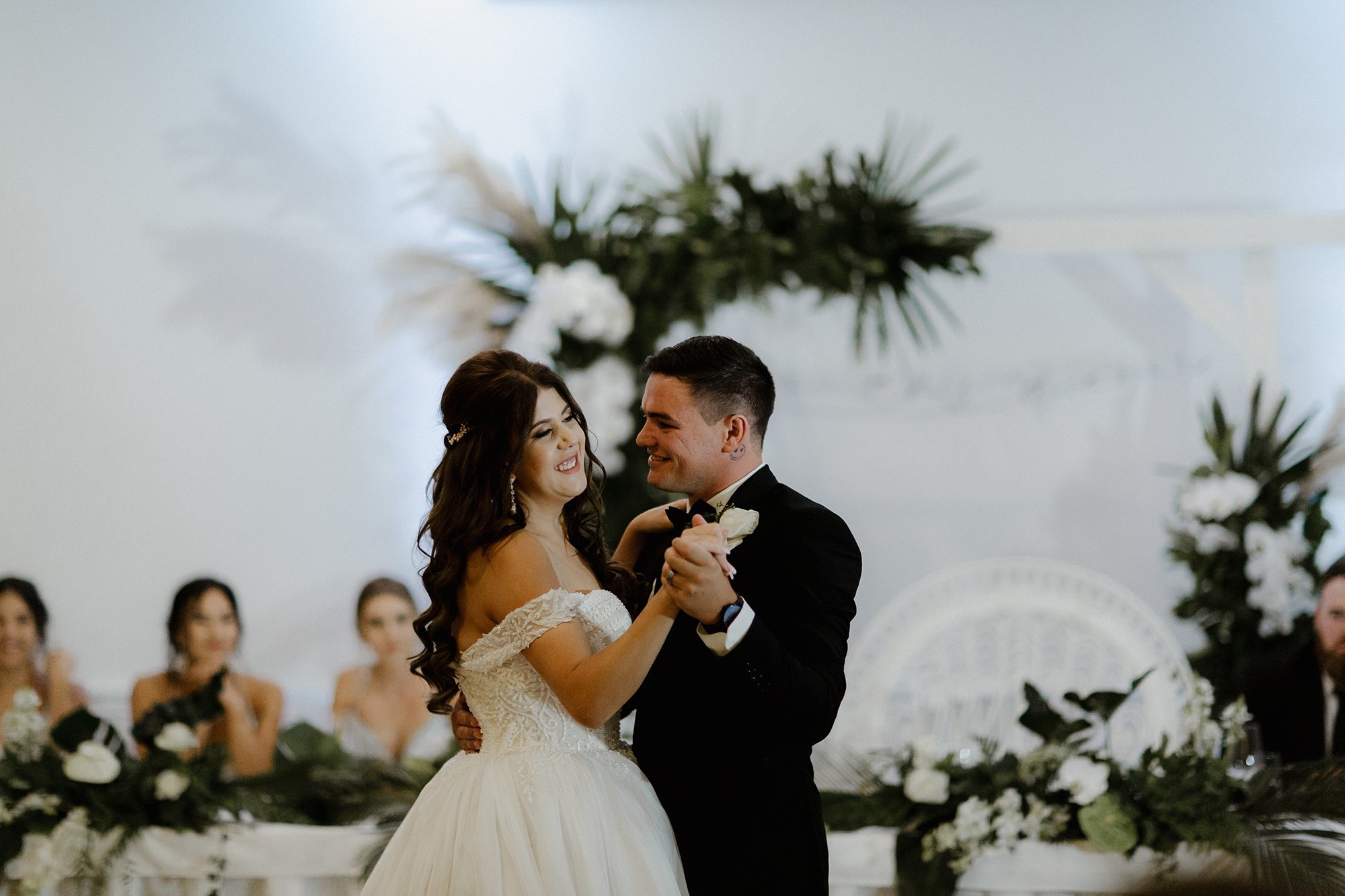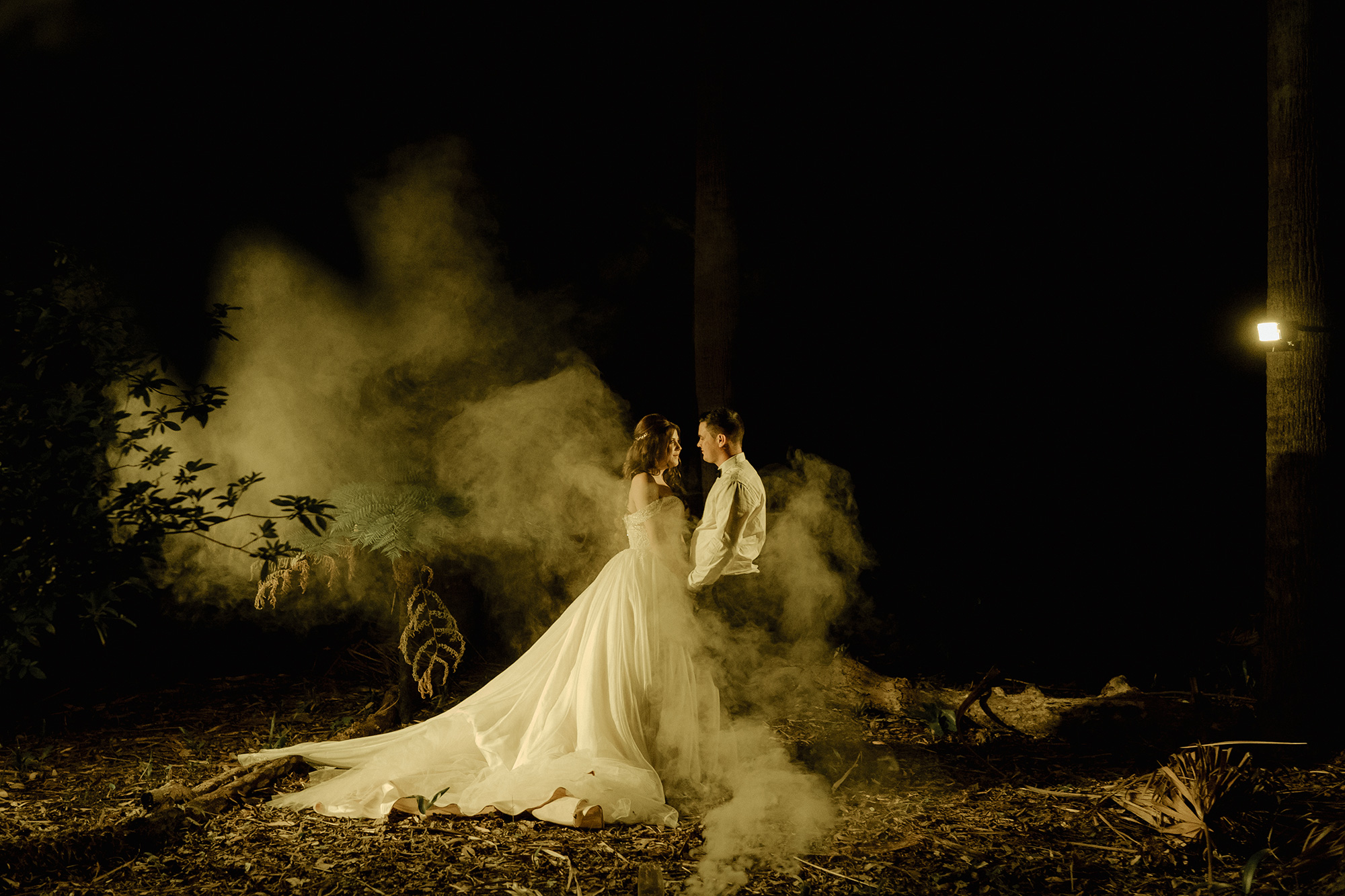 White Lane events helped bring Allara's creative vision to life, while videographers Hello Sweetheart captured the special day on film.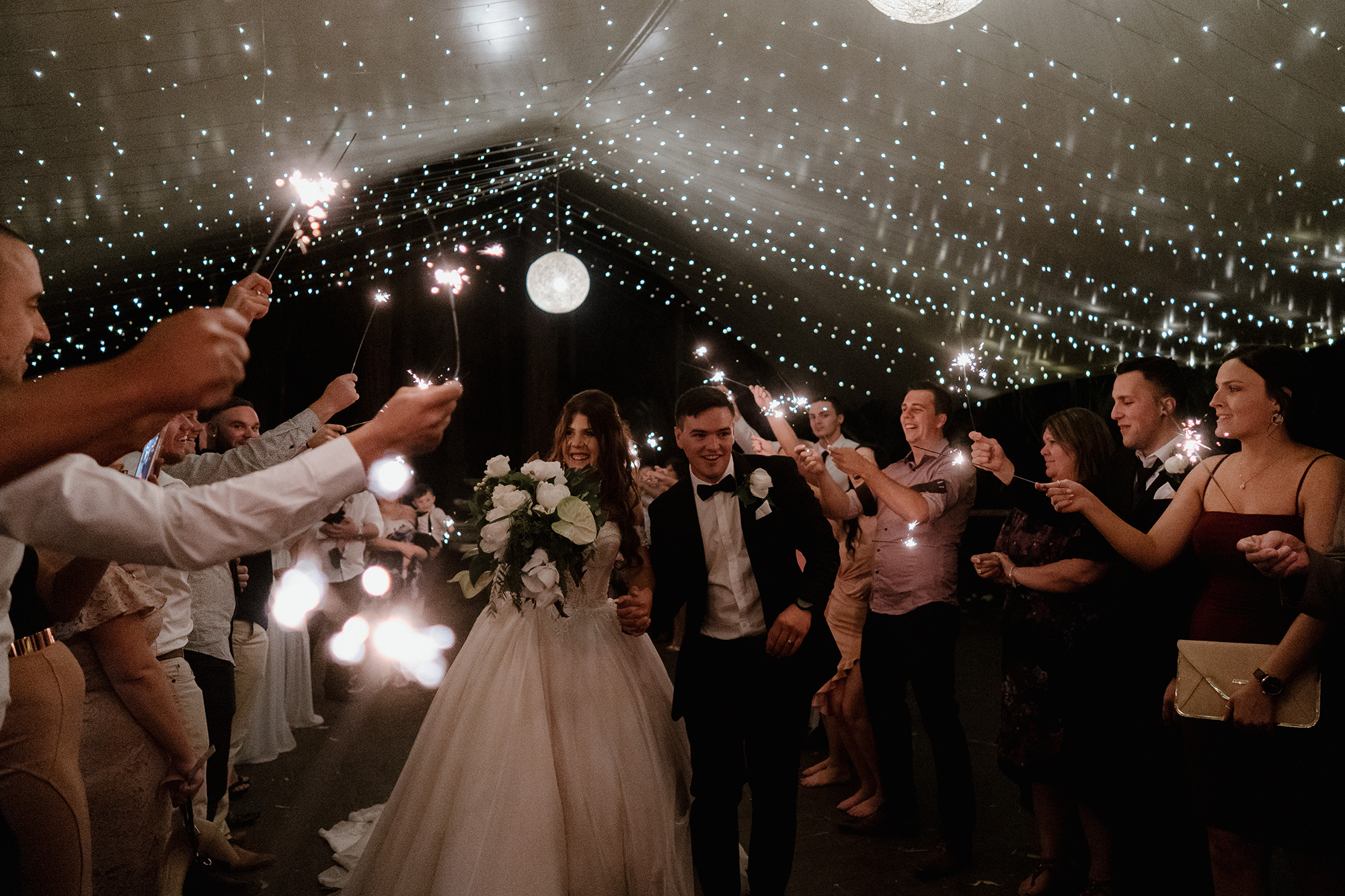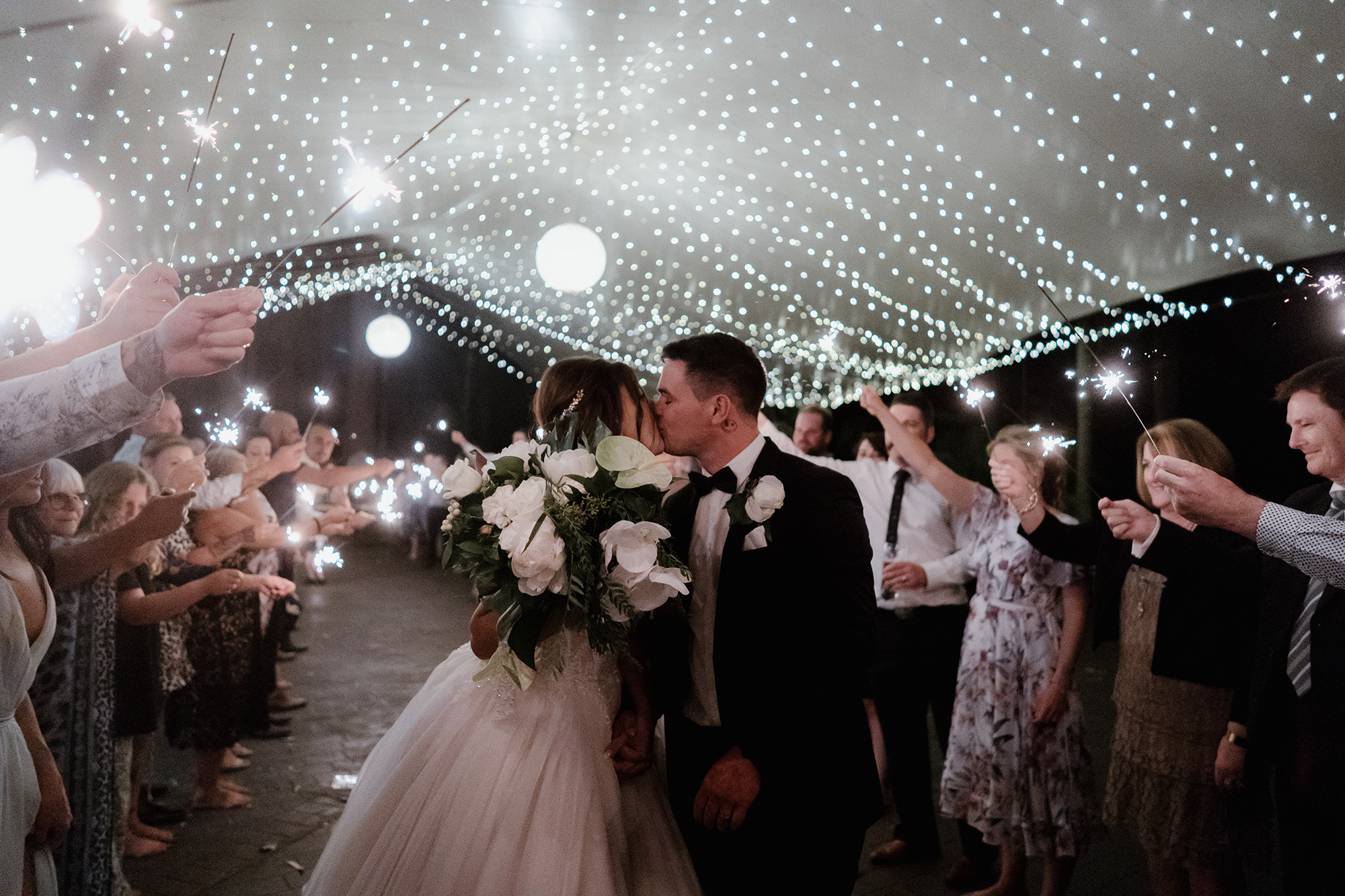 Video by Hello Sweetheart.