Pictures tell a thousand words, so carefully considering which images you use to present your business on your website, Easy Weddings digital 'storefront' and social media, is crucial. This article explains why branding and consistency are key to booking more weddings.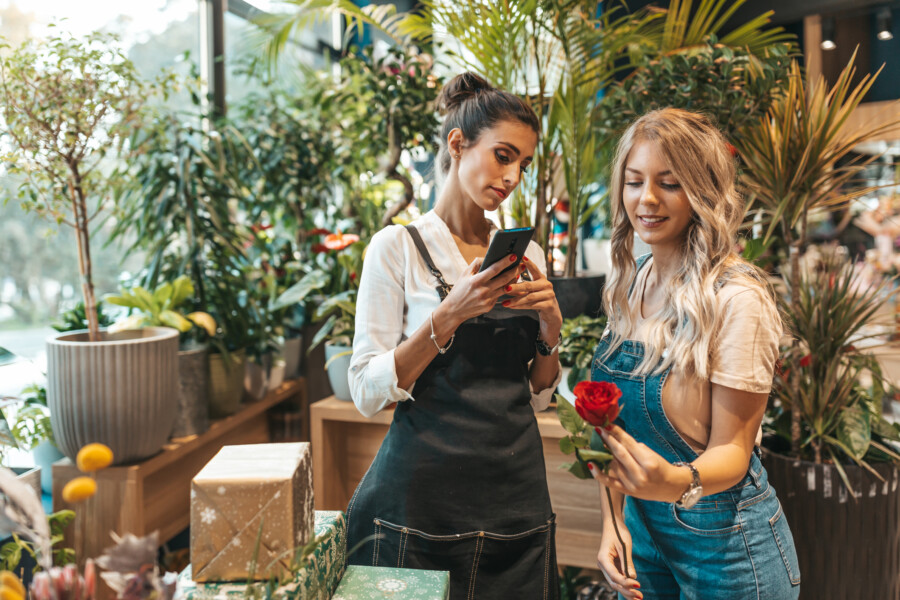 Why branding matters for a wedding business
One of the most significant factors influencing a couple to book a particular wedding vendor is photos that match their vision – it's second only behind pricing, according to our 2023 Wedding Industry Report.
During their planning phase, couples look at suppliers to help them create their wedding day 'vision board'. That's why we encourage our vendors to include trending elements in their branding and online presence.
The good news for the industry is that wedding trends don't date as quickly as fast fashion. Top styles like rustic, romantic, modern and minimalistic have been trend leaders for the past few years, so there's no need for a full branding and content overhaul every season.
Despite this, ask yourself the following questions about your online presence:
Are you sharing content on social media often? If not, you should be!
Does the vibe of your social media accounts reflect what's on your other digital platforms? If not, is it because those platforms are outdated?
Do you remember the last time you refreshed the content (images, video and copy) on your website and Easy Weddings storefront? If you can't remember, it might be time for an update!
Why brand consistency matters across platforms
When we set up a virtual storefront for a new supplier coming online with Easy Weddings for the first time, our content team will generally use images from their website and social media. Not only does this get the supplier's profile online quickly, but it also establishes brand consistency for the business across platforms.
After a couple checks out a supplier's Easy Weddings storefront, and like what they see, our data tells us that only 27% will make a direct enquiry through our platform. The other 73% will leave the digital marketplace to do further research – either on the vendor's website, social media, or Google Reviews. This is why a cohesive brand presence is essential.
Having a similar look and feel, with images that align across platforms — on Easy Weddings, on your social media profiles, and on your website — shows the consumer, at a glance, that you are the same business as they progress along their planning journey. If you tick their boxes on one platform, then again on the next, the higher your chances that they will enquire.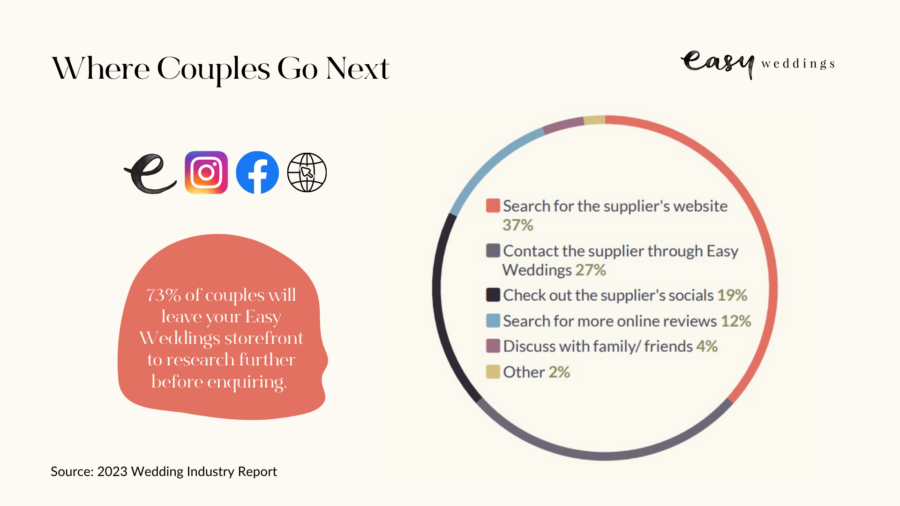 Wedding businesses that nail branding
Pictured below are some excellent examples of Easy Weddings clients that nail brand consistency. Gold Coast celebrant Lauren Bridge, and invitation and stationery business Paper & Ink Studio are leading suppliers in their categories with consistent enquiries and bookings.
Lauren's Easy Weddings hero image is a collection of emotional and captivating photos. They feature excited couples who are having fun. Lauren is also included in her images, sharing the moment and having a good time with the couple.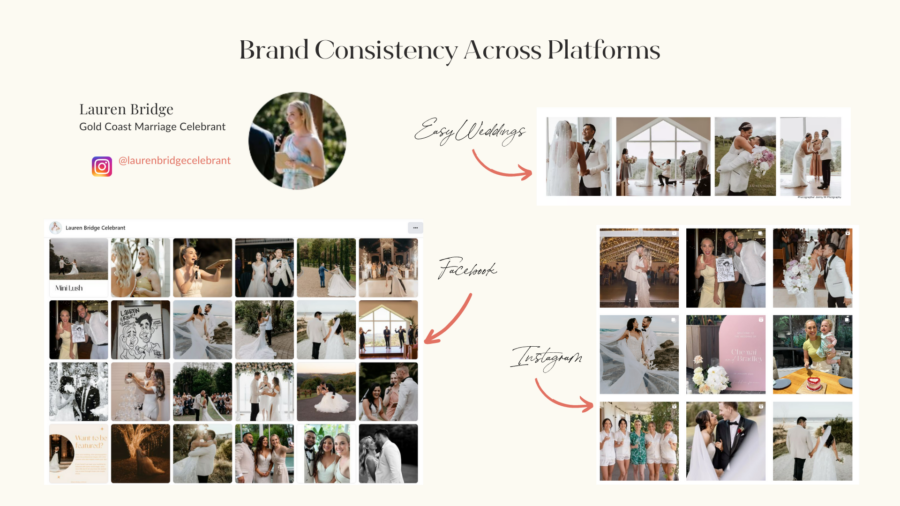 A similar theme is carried across her Facebook and Instagram, so it's obvious this is the same celebrant. Lauren is very active on social media, and she often shares behind-the-scenes takes from her weddings, which gives couples an insight into her personality. Lauren's social media presence shows couples the vibe they can expect from her ceremony, which is a key influencing factor when choosing a celebrant they trust to match their vibe. Remember, people buy from people, so personality carries so much weight for the brand messaging for your wedding business.
Similarly, Paper and Ink Studio also do branding really well. Their Easy Weddings hero image features stationery that reflects the trending styles and colours for weddings in 2023. Photos of their quality stationery are modern, crisp and well-photographed, and consistent across Instagram and Facebook. Like Lauren, the stationery boss includes a few behind-the-scenes photos, which add that personalised touch to the business brand.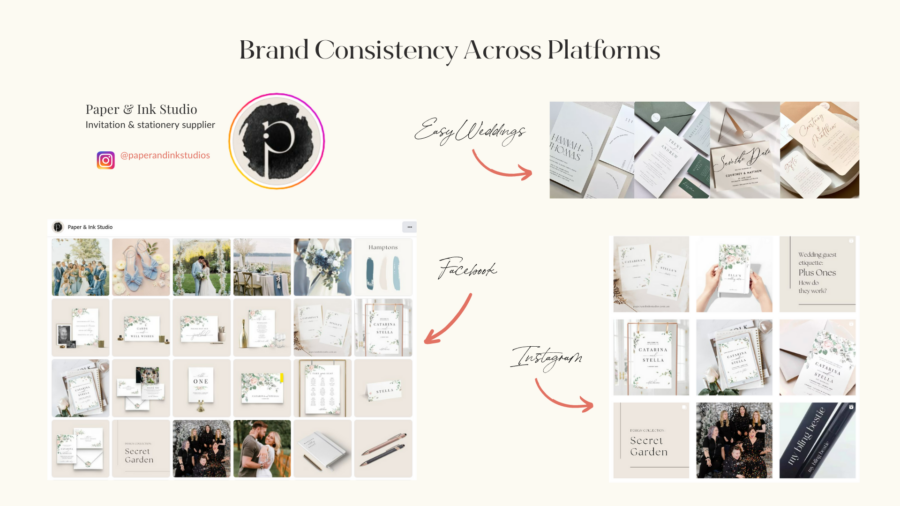 We recently spoke to Fable Wedding Films, who use personality as the focus of their brand messaging. You can read more about it in our article: How personality built a brand for wedding videography duo.
If you aren't yet online with Easy Weddings and would like to see how we can help increase your brand presence and help book more weddings, submit an online enquiry form, here, and we'll be in touch.