A couple enquires with you so you quickly reply and send through more information about your services and a quote. And then you wait. And wait. You might call or send a follow-up email but alas, you've been ghosted. This happens all too often in the wedding industry and frustratingly, very few couples provide a reason as to why they went in a different direction.
Research shows
that millennials and Gen-Z are drawn to personalised experiences where they feel like they are more than just a number. Here are a few ways to personalise the experience from the get-go.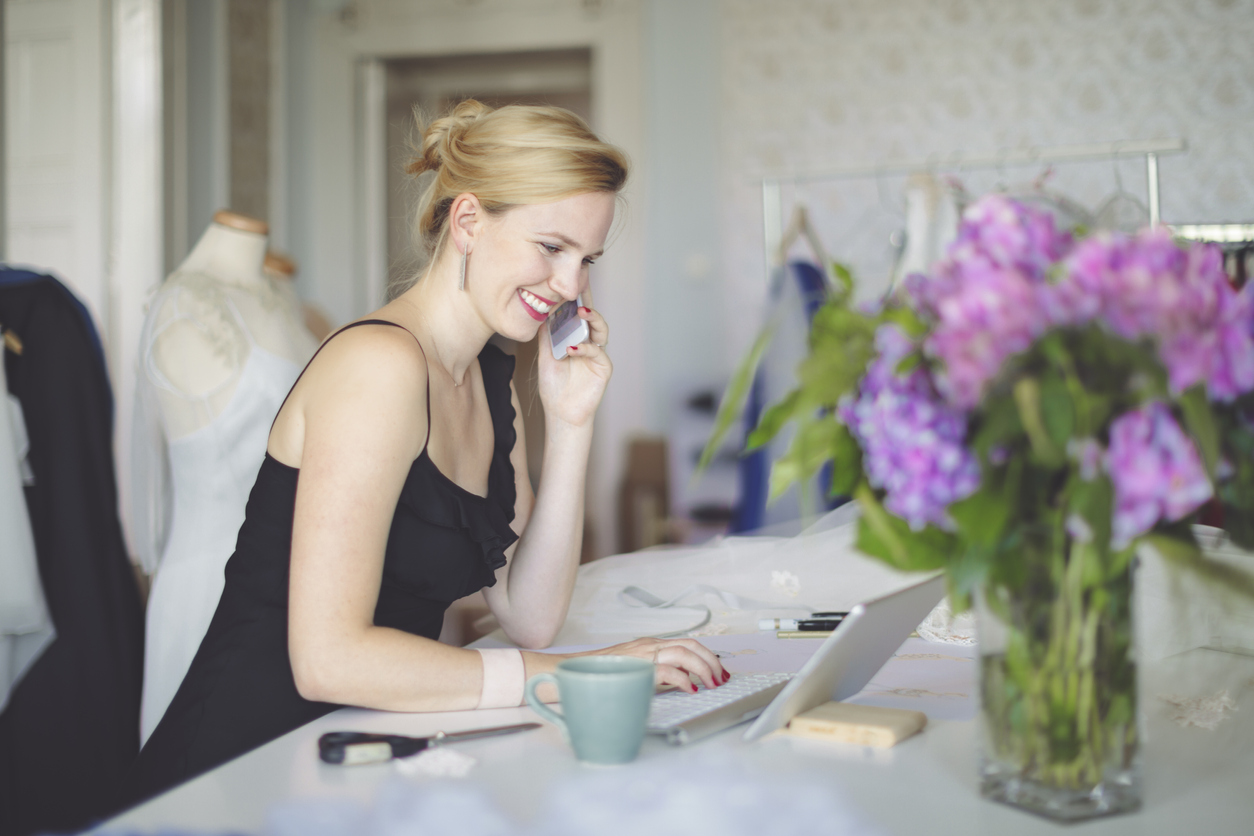 Your Website and Storefront Copy
As soon as a couple starts reading your website and storefront, how much is about you and how much is about what you can do for couples? Using language like 'tailored to', 'personalised for', 'customisable', 'bespoke', 'collaborative' are all important in conveying that you work with couples to bring their dream to life. 
You can even go into some detail about how you actually achieve this. Do you send them a wedding style questionnaire, take them through a mood board, work with local wedding venues? Whatever it is, give your couples a sense of the experience they might have with you to bring their dreams to life.
That First Email
If a couple enquires about your pricing or availability, how do you reply? If you simply send your pricing and availability, you're missing out on the best opportunity to let them experience your service.
Personalisation starts right from the subject line of your reply. Using the bride or groom's name (if known) is a sure way to increase the personalisation but you can also try and use something to move the conversation beyond pricing and availability. Some examples might be:

Hi Sarah! Here Are My Prices, Availability and How I Create Your Dream Wedding
Hi Emma! My Packages and Customising For Your Dream Wedding
Hi Bec! My Services And Choosing Your Best Fit Style
With these subject lines, your emails are less about you and your prices or availability, and more about them and the wedding they want. If you want to check some subject lines, check out this handy tool from CoSchedule.
Guide and Customise
For most couples, planning a wedding is uncharted territory. All they know is they have a dream in mind and they're looking for someone who can make that dream a reality.
As I was planning my own wedding, I spoke with Mark, the owner of Projekt 3488. Right from that first call, Mark gave me the impression that he was genuinely excited to host our wedding, that he would collaborate with us on every decision and I can distinctly remember him saying that he would do his very best to make our dream wedding happen, whatever that looks like.
I got off the phone and said to my now wife that Mark was a clear frontrunner for me and it's where we ended up holding our Indian wedding ceremony.
The main takeaway here is that in your first email or call, you want to be memorable and set yourself apart from other suppliers. Aim to come across as a guide through the challenges of wedding planning and someone who will do your very best to customise to their dream wedding.
Knowing Your Couples
To take that offer of customisation to the next level, you need more information. What budget are they working with? What do they expect from that budget? What wedding style are they going for? Do they even know the answer to any of these questions yet?! 
The way to approach this is to figure out what you need to know to actually make recommendations or customise your offering. You could try and phrase it like this:
'After being a part of many beautiful weddings, I know that no two weddings are the same. I do my very best to help you decide what you want and bring that vision to life. The more I know about your style and taste, the more I can make that happen. If you could take a moment to fill in this quick questionnaire, I'll come back with some suggestions suited to you.' 
You can create your own questionnaire about music, celebrant style, photo gallery of cakes, cars, dresses, floristry, venue styling — the list is endless! Or you can always recommend couples download the Easy Weddings app with the wedding style quiz to help get the ball rolling.