As the wedding industry evolves, so do the dreams and desires of couples tying the knot. Staying ahead of the curve in the competitive industry means aligning your business and branding with the vision our couples seek on their wedding day.
This article will explore insights from the Easy Weddings 2024 Australian Wedding Industry Report to learn how your business can incorporate trending elements into your branding and marketing strategies.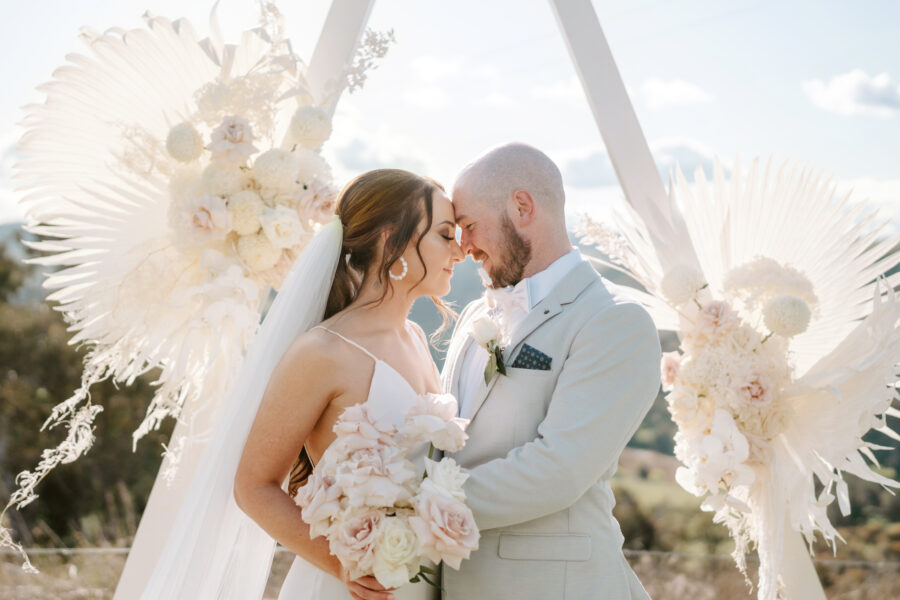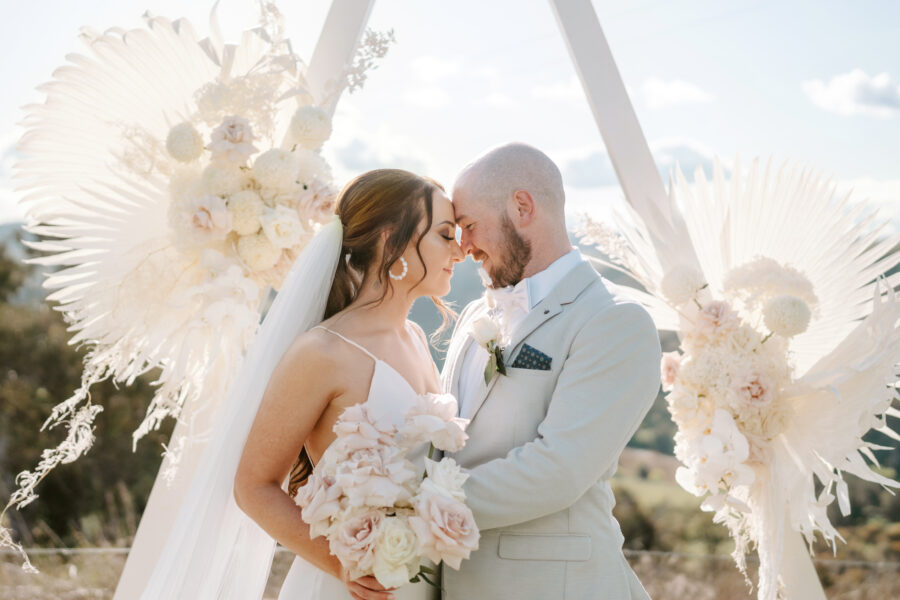 Ceremony and Reception Venues: Creating Seamless Experiences
One significant shift in wedding preferences is the desire for an all-in-one ceremony and reception venue, with more than half of 2024 couples (56%) expressing this preference. This trend shows a desire to minimise the time gap between the ceremony and the reception.
Additionally, outdoor venues reign supreme, with gardens and wineries leading the way.
So consider showcasing your products or services to complement these favoured settings, emphasising the harmony between your offerings and the natural beauty of outdoor locations.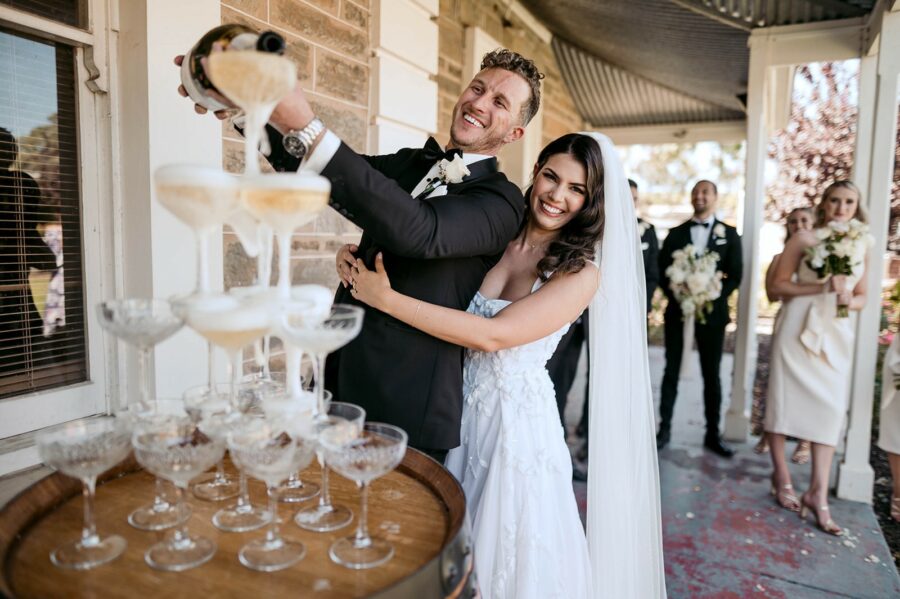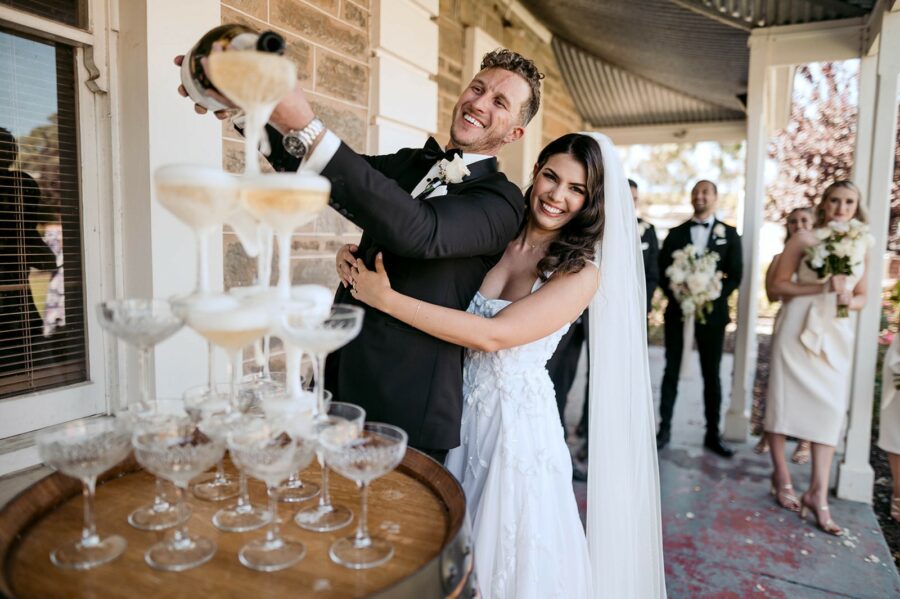 Colour Palettes: Classic Elegance Endures
While wedding venues may see shifts, the colour palettes 2024 couples choose have remained remarkably consistent from recent years.
Whites and neutrals continue to dominate, retaining their status as the top colour choices for hero and accent colours alike.
Greens (including greenery) and pinks follow closely, with a subtle rise in the popularity of blues.
For wedding suppliers, this stability provides an opportunity to maintain a timeless appeal in your marketing materials.
Ensure the colours in your visuals align with the preferences of modern couples, creating a seamless connection between your brand and their vision for the big day.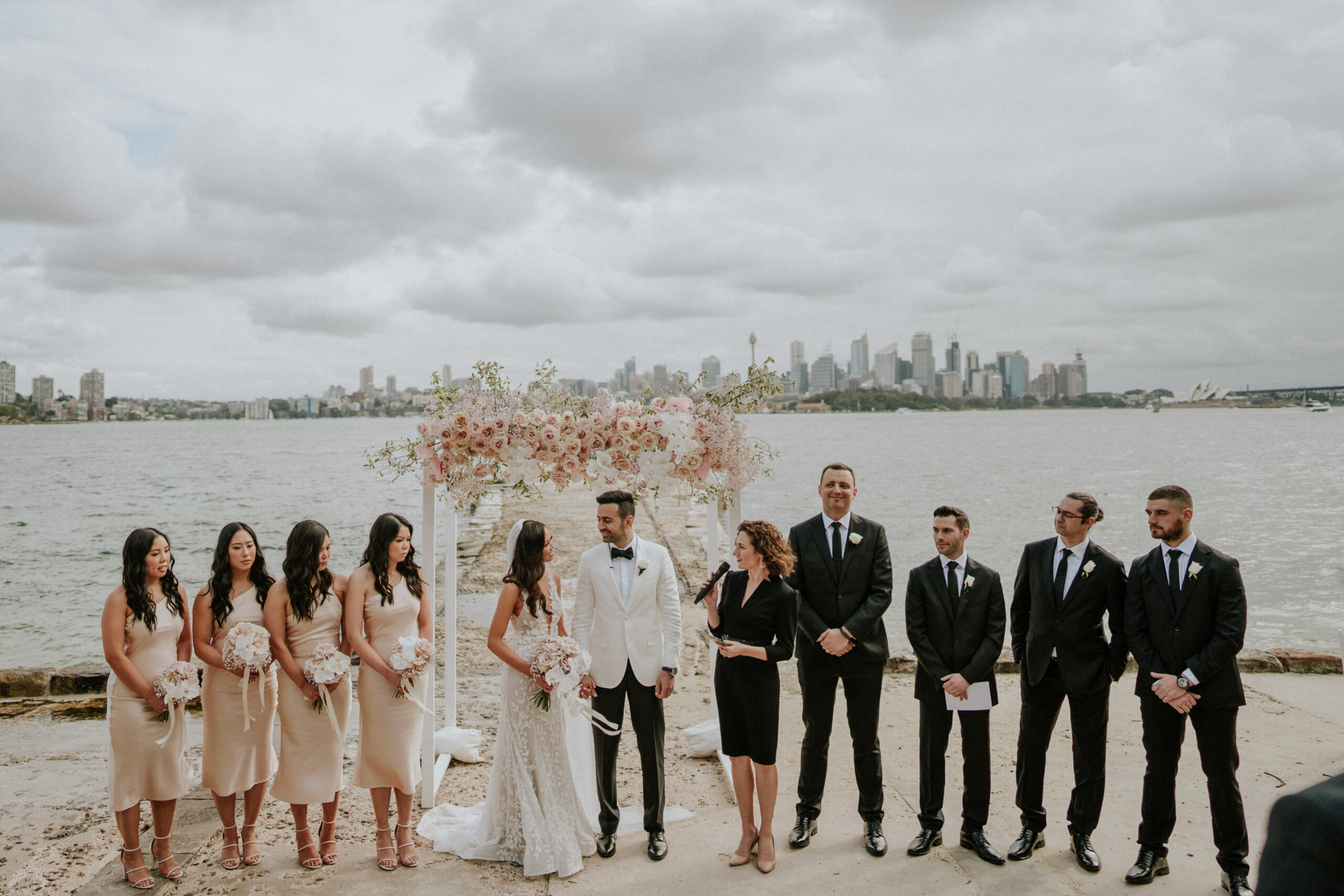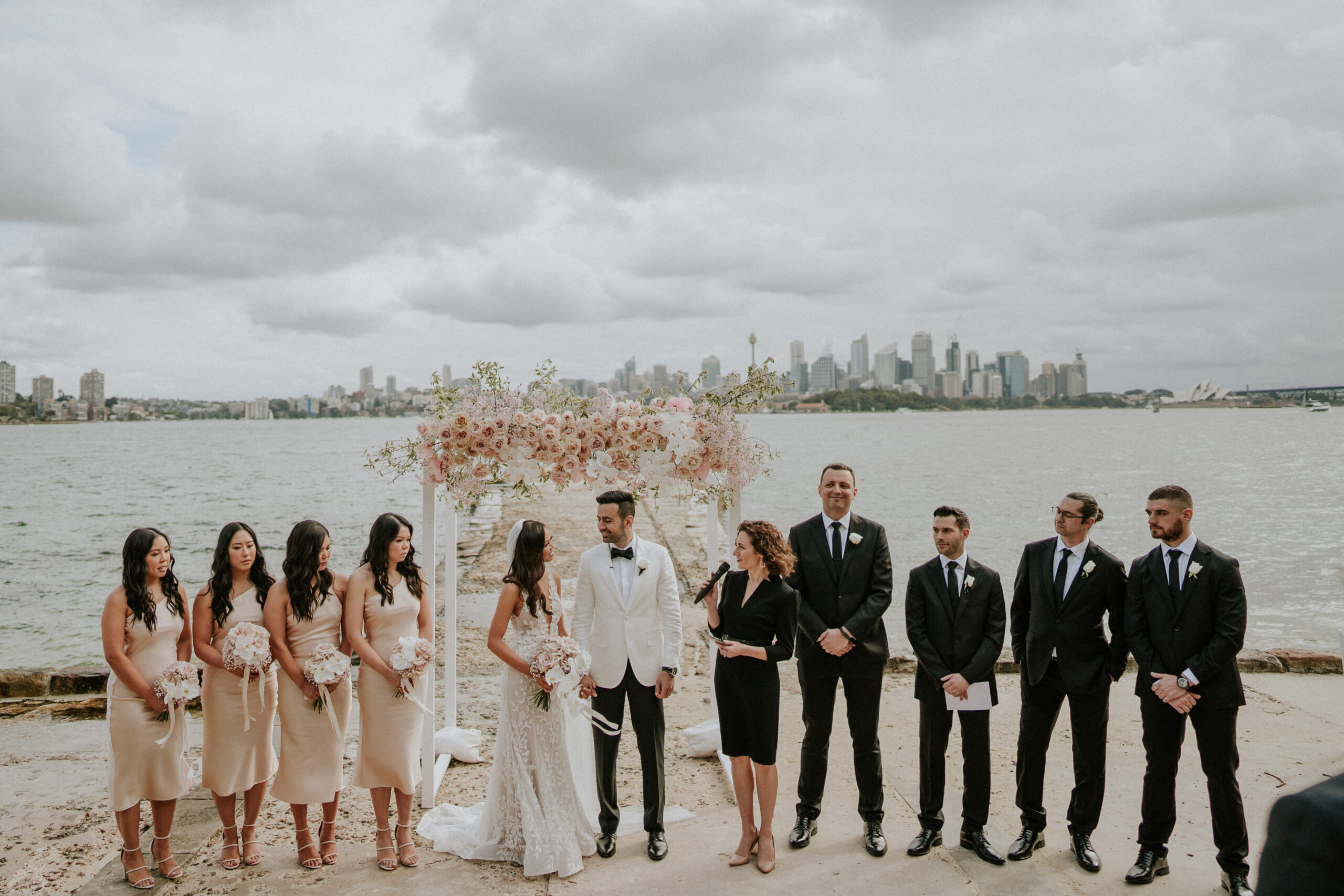 Themes and Styles: Rustic Reigns Supreme
When it comes to wedding themes, rustic remains the number one style choice, maintaining its position for more than a decade.
Modern minimalism and romantic styles follow closely behind, presenting diversity for couples.
Leverage these trending styles by incorporating elements of these themes into your product displays, photographic backdrops, branding elements and other marketing content.
Whether it's the earthy timber aesthetics of rustic, or the clean or geometric lines of modern minimalism, aligning your brand with these popular styles can enhance your appeal to couples seeking these aesthetics for their wedding.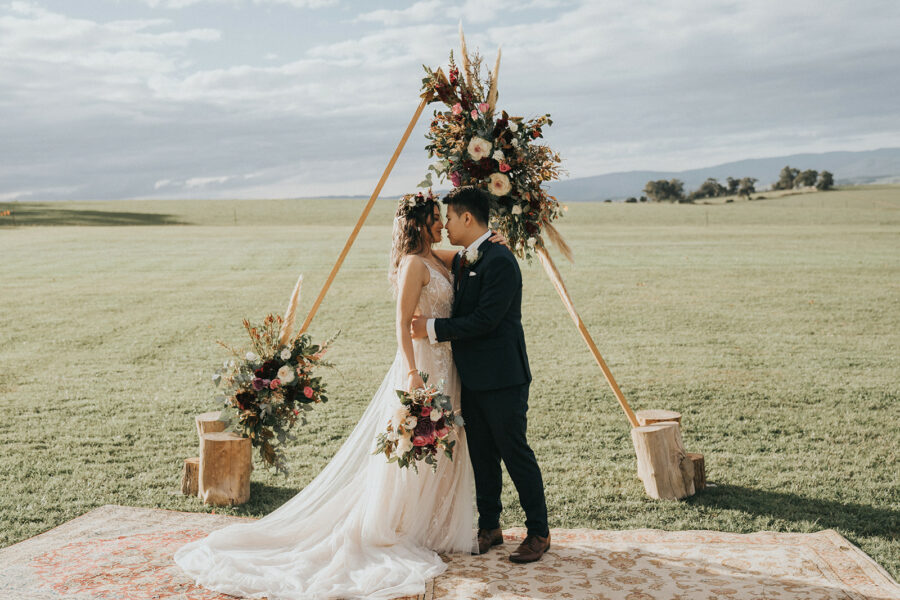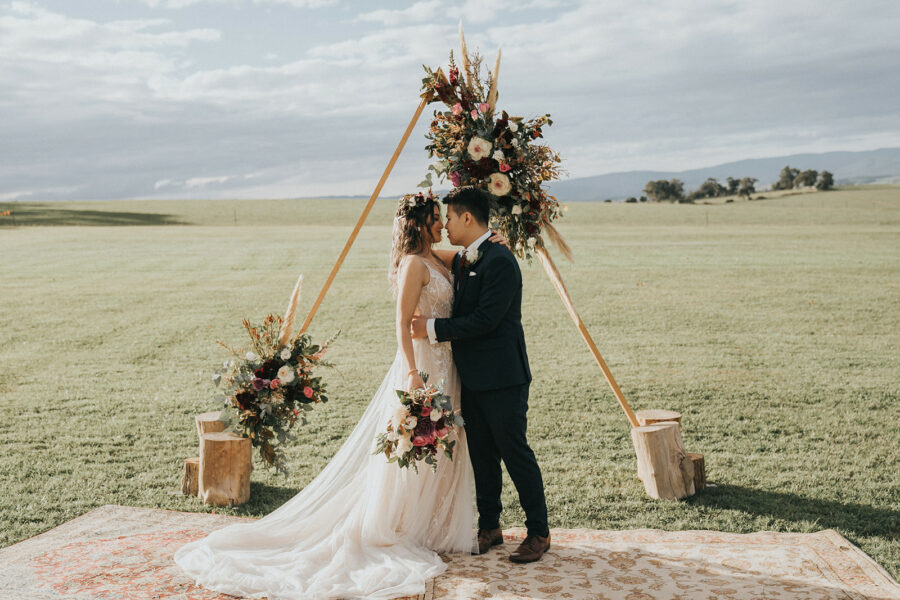 Understanding the Wedding Buying Cycle: Strategic Connections Matter
The wedding buying cycle sheds light on the sequence of decisions couples make when selecting suppliers. Understanding this cycle can be a game-changer for suppliers looking to build strategic connections within the industry. For example, knowing which suppliers are booked ahead of you can enable you to establish valuable relationships and create a referral strategy.
By aligning yourself with suppliers booked earlier in the cycle, you can enhance your networking efforts and position your business as an integral part of the wedding planning journey.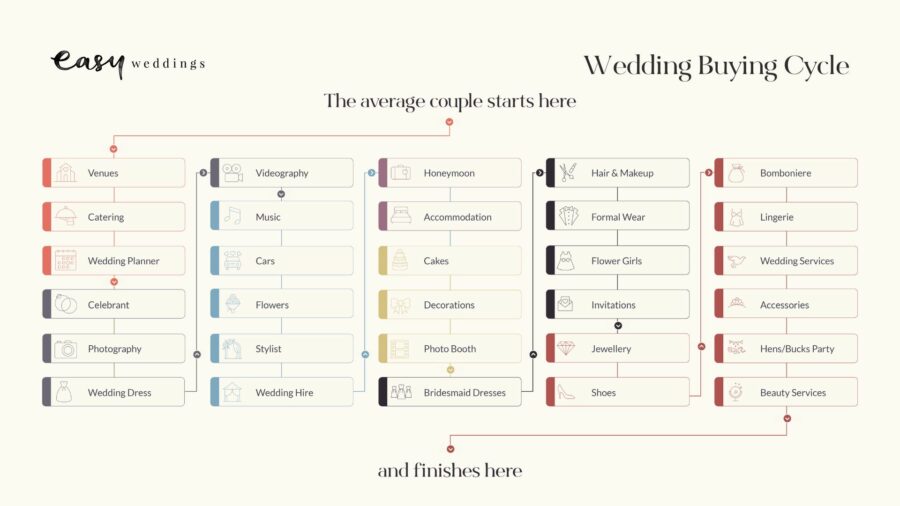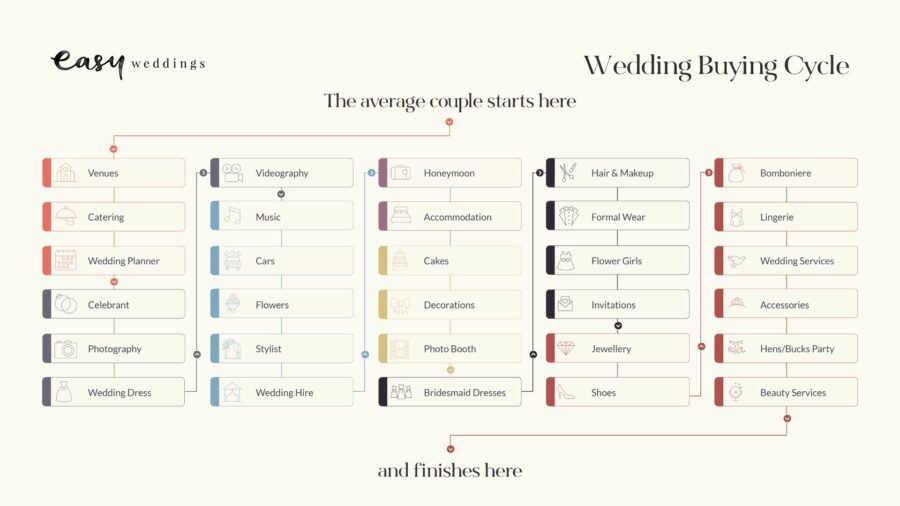 Branding and Beyond: Consistency is Key
In a digital age where couples turn to social media and websites for inspiration, the visuals you present play a crucial role. Ensure that your branding aligns with the prevailing colour palettes and themes.
Consistency between your brand image and your couples' wedding day vision board is vital.
Regularly update your marketing materials to reflect the latest trends, signalling to potential couples that your business is not only in tune with their desires but actively shapes and influences the contemporary wedding landscape.
Staying attuned to the evolving landscape of wedding trends is essential for wedding suppliers looking to position themselves as industry leaders and book more weddings.
By incorporating the insights from the 2024 Australian Wedding Industry Report into your branding and marketing strategies, you can meet the expectations of modern couples and maintain a competitive edge.
Learn more about 2024 couples in this article, 'The Average 2024 Couple: Your Target Market & What Influences Them'.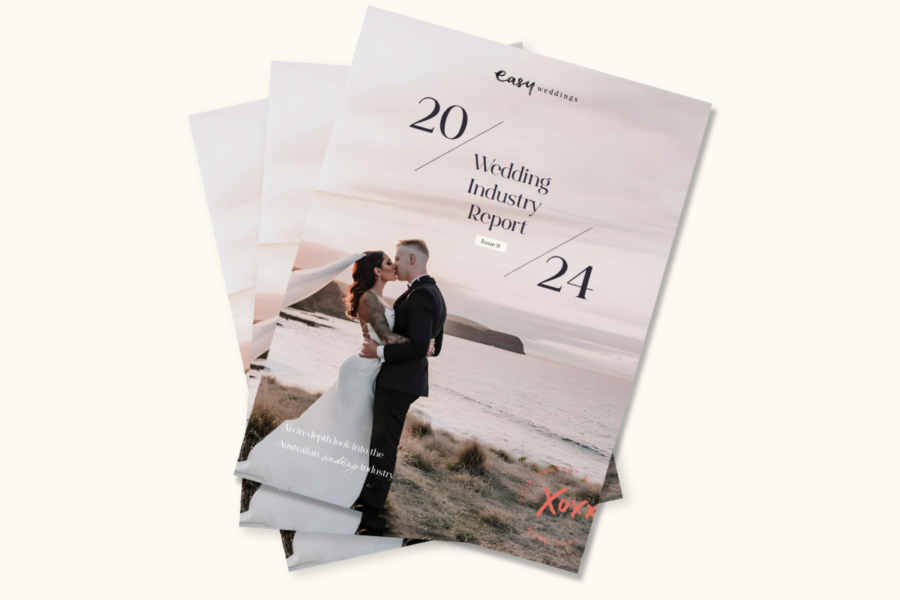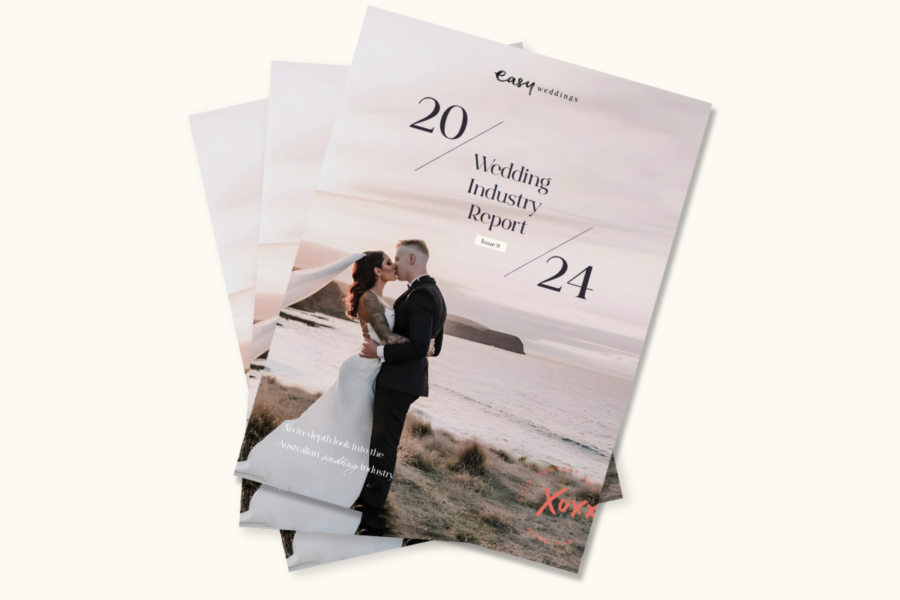 Want to learn more about what inspires 2024 couples? Click the below button to download the 2024 Australian Wedding Industry Report.
Download the 2024 Wedding Industry Report
Stay tuned to Easy Weddings for more updates and insights as we continue to uncover the ever-evolving world of weddings in Australia.
Are you advertising on Australia's no. 1 wedding business advertising platform? If not, learn more today about what Easy Weddings can do to help you grow your business.