For the first time in more than two years, we resumed our popular in-person networking and education events. The first stop? Melbourne.
Around 160 suppliers joined us at the iconic Zinc at Federation Square to rub shoulders with other wedding industry peers, learn crucial trends and marketing insights for 2022, and maybe more importantly, get our wedding mojo well and truly back.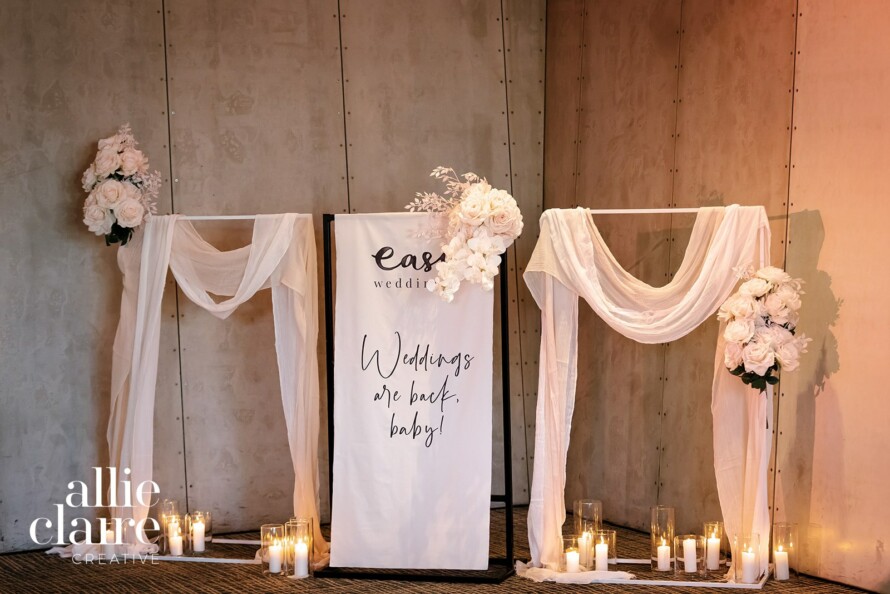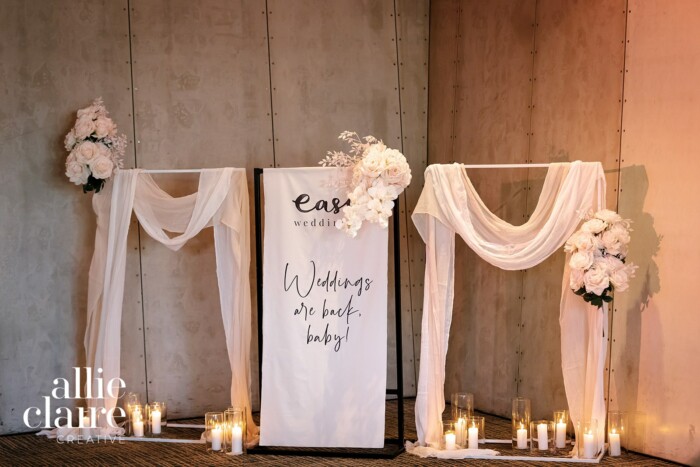 So great to be mingling again!
To those of you who missed out, let us tell you that the buzz in the room was definitely high all around. The drinks were flowing, the energy was electric, and we were absolutely grateful to have everyone's company again.
A massive thank you to all those who joined us for a day of networking, mingling, and learning – we had a blast! It was such an AMAZING first wedding industry event back for our Vic suppliers – we're still on an absolute high after seeing some of you again after so long and meeting others for the very first time.
And a HUGE thanks to our wonderful host and venue sponsor Zinc at Federation Square for making this event possible, as well as Cloth & Confetti for styling, Allie Claire Creative for photography, and Baker Boys Band for live tunes – not to mention our fab MC Chelsea from the Easy Weddings team – we couldn't have done it without each of you!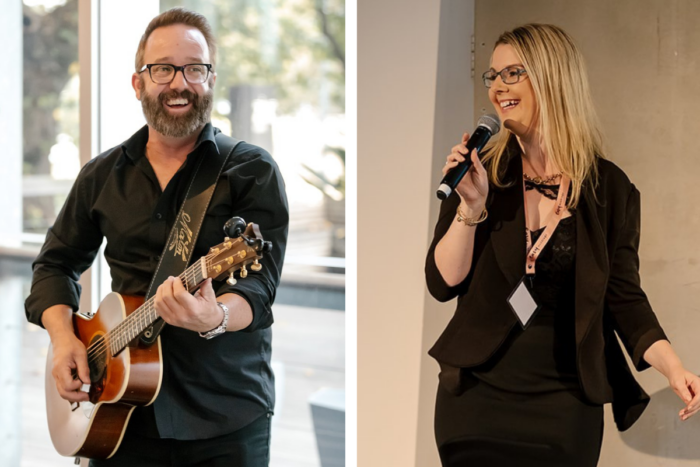 Here's what we learned
We heard from our Real Weddings and Insights Editor, Rebecca Crozier; and Senior Account Manager and celebrant, Belinda Letts, who revealed the top wedding trends and styling insights for 2022. The style queens also shared some tips on how suppliers can implement these trends in their own business branding. We also learned more about the demographic of 2022's wedding couples and how best to engage them.
Our social media star Emma gave bottles of bubbly to two lucky Instagrammers who had never even met until a few hours earlier!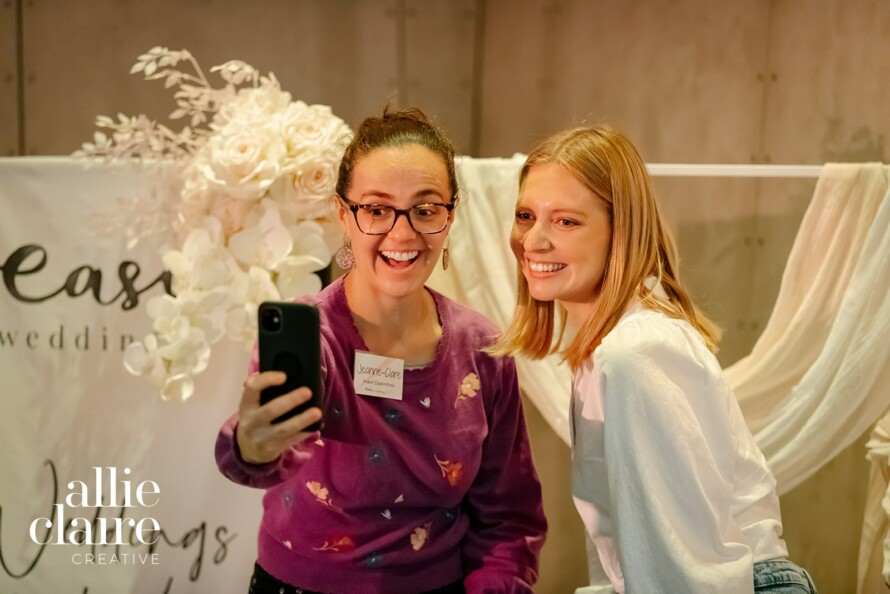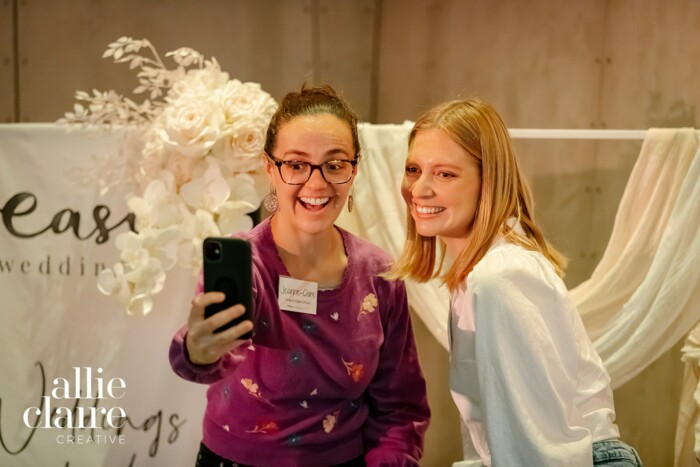 Next to the stage was Easy Weddings Founder and CEO, Matt Butterworth, who teamed up with our Digital Marketing Specialist, Dan Wild, to share advice on connecting with the digital generation.
While Matt shared his hot tips on converting those website visitors to grow your wedding business in 2022, Dan stole the show with his witty one-liners like: "Good websites should be like a great first date – people should know who you are, what you do and, importantly, how to get in touch with you."
Who would have thought learning about Google Analytics and SEO could be entertaining?
"Loved the tips from Dan so much. Heaps of actionable tips that I came straight home to look at!" one attendee told us afterwards.
"Thought the event was very well run and in particular, Rebecca Crozier's presentation was super insightful," added Park Hyatt Melbourne Sales Manager, Jordyn Blithe.
Ness at the Swell Shelter agreed: "We learned a heap from the event, so it was incredibly worth it, and great job on putting it on."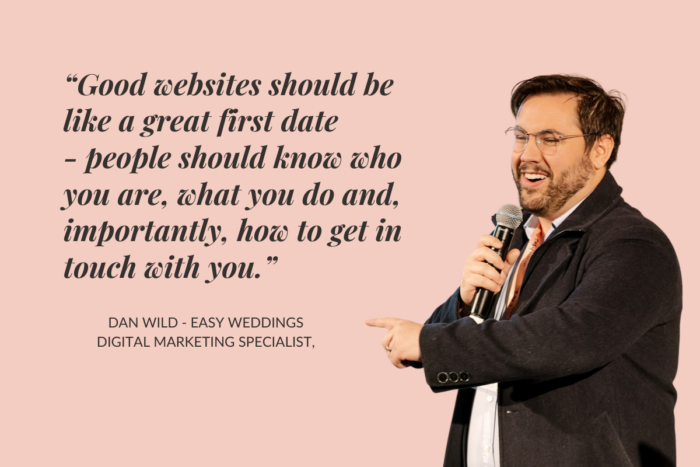 Coming soon to a city near you
"After a couple of rough years on the wedding industry – particularly in Victoria – I was thrilled with how welcomed Bec, Belle, Dan and I felt on the stage and how engaged the crowd was with our presentations," Matt said.
"I couldn't be more pleased with the turnout at Zinc and how well the event was received. We hope all of our guests went away from the event feeling inspired, energised and ready to embrace the rest of the huge year for weddings as much as we are."
You can watch a snippet of the action in the below video.
If you came along, we'd love to hear from you! Check your email inboxes for the feedback survey we sent around to help us learn about what you enjoyed and what you'd like more of for future events.
However, if you didn't get the chance to join in or you're not in Vic, don't worry; we'll have plenty more of these planned for the coming months! We'll be hosting in-person events around the country – our next stop is Sydney. So stay tuned for more details on the next Easy Weddings Industry Event in your city.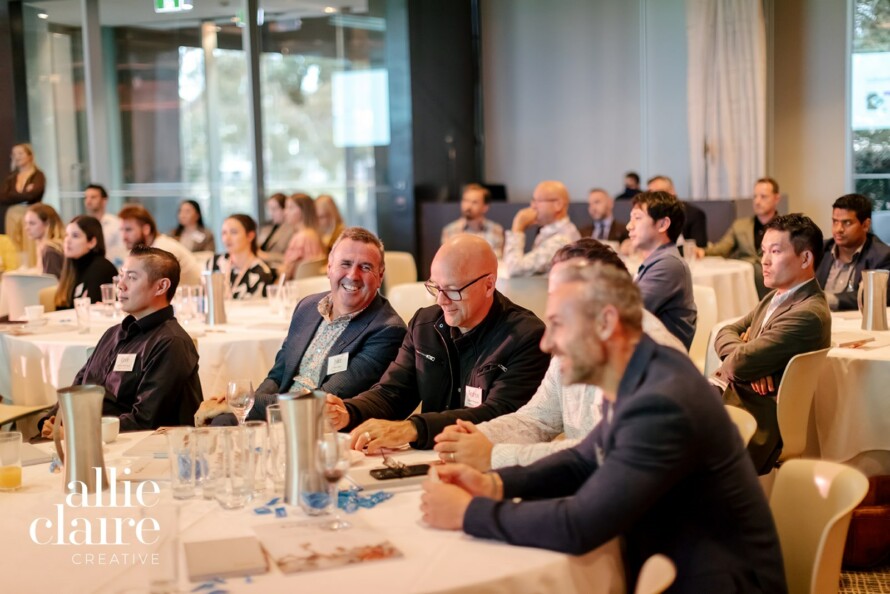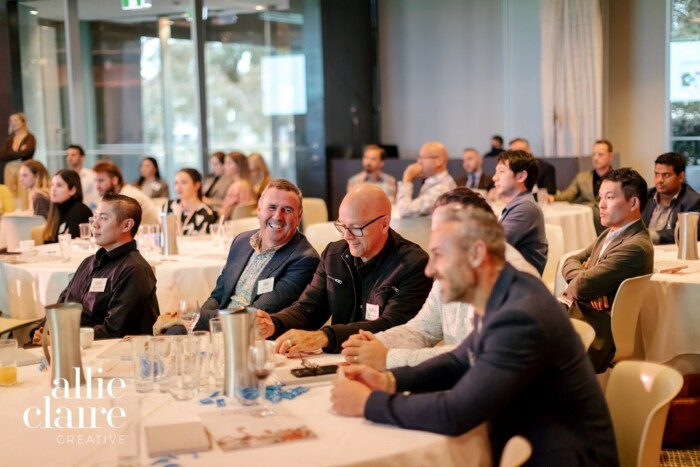 Now that in-person events are back, will we still be doing our webinars?
Thanks to feedback during the Q&A session, we learned that our Professional Development webinars kept the wedding industry engaged and connected throughout the past two years. So due to popular demand, we are pleased to continue running these online events for our suppliers every month. If you have any suggestions on topics you'd like to see covered next, please let us know.
Keep your eyes peeled on our monthly newsletters and social media for updates on the next webinar…