This guide covers how to pick wedding images that sell, photo best practices for wedding businesses, and image editing apps you can use while on-site at weddings and site visits.
Are you stumped on what it takes to select the best images to sell your wedding services? You're not alone. Small business owners around the world struggle to find the most powerful, emotive, and transaction-inspiring images for their brand every day.
Wedding images that sell have a few key components in common, and when you hit the right note with your images, you'll see your enquiries skyrocket. In fact, we've seen storefront enquiries increase by 150% or more just with the simple change of a listing image.
In order to get the most out of each image you associate with your brand, you'll need to keep a few content best practices in mind, and you'll need to know the best tools of the trade.
---
In this comprehensive guide from our Head of Content, we cover:
---

The best wedding images to represent your brand are:
Emotional. Weddings are one of the most emotional occasions many of your clients will have experienced in their lives, and they want every photo they see to inspire them, move them, and elicit an emotional trigger. "But I'm just selling stationery," you say. You can easily evoke more emotion out of stationery product images by showing them in the wedding day scene. Rather than only displaying tight shots of paper invitations in a studio on your Easy Weddings storefront, contact photographers your clients have worked with to gather day-of shots of the invites or paper menus styled professionally. If you're able to credit the photographer, they'll likely be glad to share image content with you.
Clean, crisp & colourful. In wedding photography, black and white imagery is popular because it's classic and beautiful. But, beware of using these kinds of images on your storefront or listing imagery as they convert at much lower rates than bright, crisp, colour images. Save it for social media instead, where your spectrum of images can provide a broader look at what you do.
Professional. The storefronts that consistently perform best on Easy Weddings and have the highest enquiries and conversions are those that rely exclusively on professional photography. No quick, untouched iPhone shots are ever going to sell the beauty of a wedding setting or service as well as a photo that looks professional and crisp. That said, there are many creative ways to make your snaps look like the real thing, which we'll get into below.
Diverse. Couples want to see the kind of variety you're capable of creating for them. Weddings are inherently customisable, and couples are looking to see that your services include a tailored approach, so they know you'll take their ideas and unique approaches into consideration rather than sticking with a one-note look for every wedding.
Images that convert checklist:
✔️   Colourful and bright
✔️   Not overly filtered
✔️   Natural, candid (63% couples prefer this over staged photography)
✔️   Include actual human faces with real emotions
✔️   Big energy moments
✔️   Images that create curiosity or tell a story
✔️   Images that show the final result (amazing wedding day)
Images that consistently underperform:
   Stock images
   Images that feel too contrived or staged
   Blurry images
   Images that aren't large enough for web (aim for images that are min 1200 pixels wide)
   Images that auto crop to cut off heads or important elements (test every view before you set an image)
   Images that are too busy
   Unprofessional images
   Images that appear to be old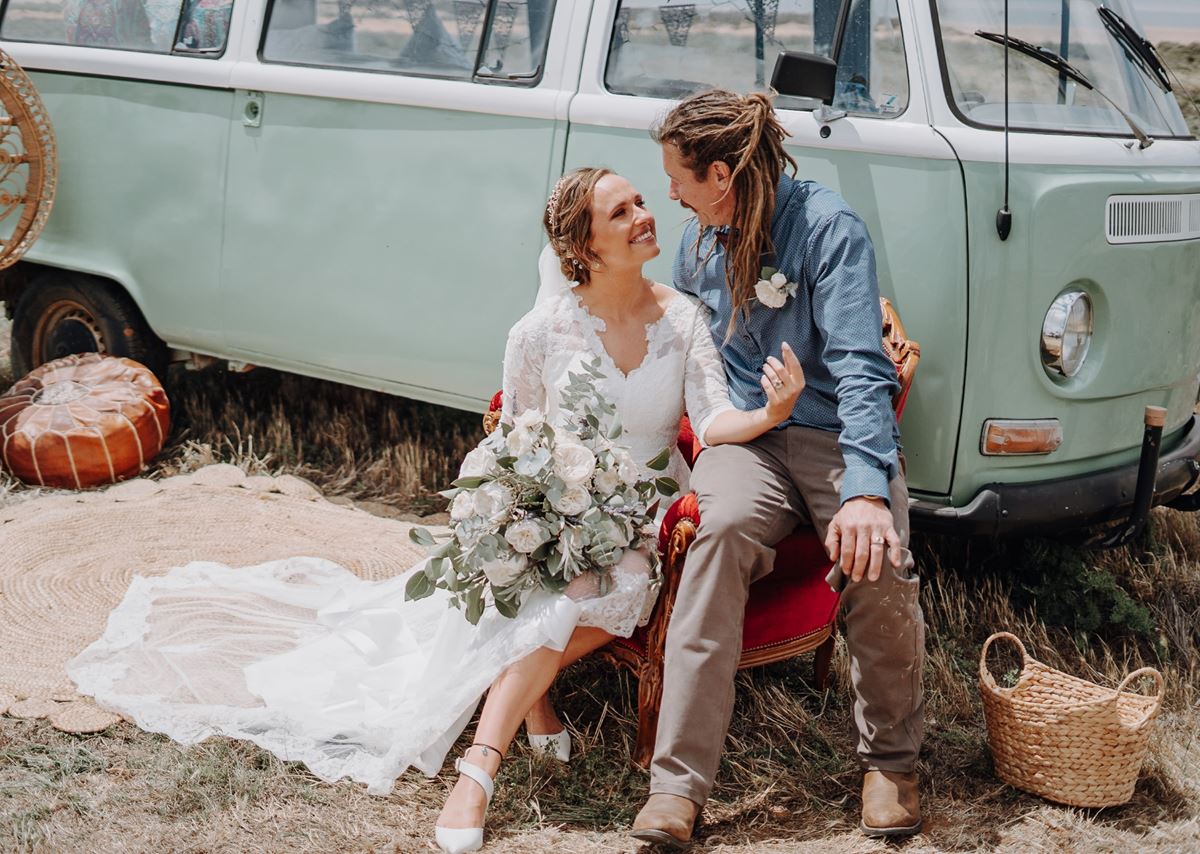 Image Best Practices for Small Business Content
Test, review, repeat
Keep testing new images, especially if you're not getting the right results. For example, on your storefront, the most important image to test is your listing image — the photo that gets users from the directory into your storefront.
Does your listing image stand out from other images on the directory page for your region? Does it represent your style and brand in a way that blends with what users will find on your storefront? Does it have a click rate above 10%? If not, test other images until you get it right. We usually suggest giving tests at least six weeks before checking the results.
Network
What on earth do personal relationships have to do with your brand imagery content? In the wedding industry, everything. Once you have solid relationships with photographers you love, it'll be so much easier to get a hold of the images they capture at your clients' events.
Plus, when you have a diverse network of wedding businesses whose work you admire, you can partner up for things like styled shoots or in-person events where you'll get more content to use across all your digital marketing platforms.
Get permission
We encourage you to make following up with photographers a regular part of your wedding wrap-up process. The vast majority of weddings you work on will have a professional photographer, even if only on-site for a few hours. It's your job to get their contact details and reach out to them for photos when they're ready. You'll also want to seek their permission to use the photos on your social media accounts and/or your website.
You may also need to seek approval from the couple, though the photographer can advise you on this. Some couples may ask you to withhold their names or photos, including their faces, and it's important to respect those wishes. Photographers may withhold photos from suppliers while shopping them around for real wedding features in publications, so don't expect an immediate turnaround.
ALWAYS provide photographer credits!
Not only are you required by copyright laws to provide photo credits wherever possible, but it's also a win-win for both your and the photographer's business. Whenever you provide credit for a photographer, you build brand associations with that photographer, which are great for your reputation because clients can see the calibre of photographers you work with. You can improve your SEO and social media presence by building such associations.
Optimise images for SEO
No clue what that means? In short, provide keyword-rich titles, captions, alt text, and file names with your business name and location. For more details, check out our SEO tips for wedding businesses.
Store your photos professionally
Saving your photos in an organised manner ensures that you'll be able to put these best photo practices to use for years to come. We recommend always saving photo files with the couple's names, the photographer, and the venue name. Not only does this guarantee you'll have the info you need in the future, but it also helps when you're searching for files.
We'd also suggest using a cloud storage service, so these photos are easy to share when you're using them for things like PR or marketing, sharing portfolio samples with prospective clients, and so forth. In the same folder, you might want to add a document that lists every vendor that worked on the wedding so you can credit them accordingly when using photos on your socials in the future.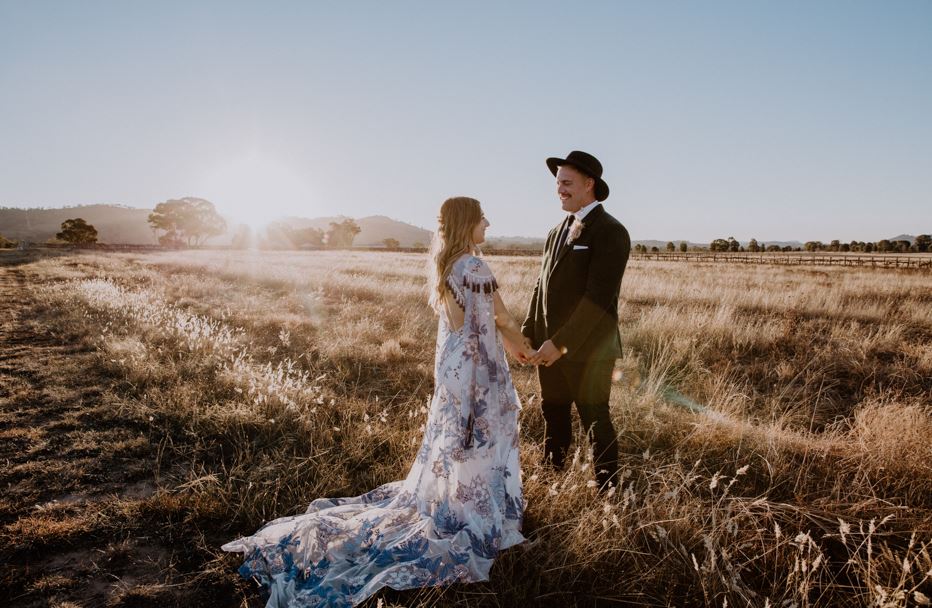 What are the best photo editing apps for wedding businesses?
There are thousands of photo editing apps for mobile devices, but the best ones are always the ones you're most likely to use. They're easy, user-friendly, and designed to do what you need.
Here are our top picks for image editing apps you can use while on-site at weddings. They're simple, quick, and make it easy to add images directly to social media without fuss.
Note: We don't get any kickbacks or endorsements from these apps; we just really like them and use them on our content team daily.

What we love about this image content app: The slider controls that show the before and after effects make your edits feel so much more rewarding than any other app.
Lightroom is mostly known as an app for professional photographers to bulk edit images. Still, we love using it on-site because it's a quick way to apply similar effects to photos taken on your phone the day of an event. You can soften the light, apply preset filters, and use tutorials right in the app, all within just a couple of minutes. The mobile app is free.
There are way too many Lightroom presets out there to count. We absolutely love Will Reid's presets because they're created by a fellow professional wedding photographer and designed to be easy for anyone (yes, anyone — even technology haters) to use on the go.
We recently caught up with Will to better understand his presets. Here's the scoop straight from the source:
Can you tell us a little about your Adobe Lightroom presets and how they work?
WR: As a wedding and commercial lifestyle photographer, my life's work captures life's most extraordinary moments. Having the opportunity to photograph couples' most precious moments, and help other small businesses produce professional images that tell a beautiful story, is incredibly fulfilling.
I created these presets to fill the gap for when I can't be there. Couples and small business alike can't hire me for every milestone event, so the presets are especially for those important daily moments just for social media.
The presets are for Abobe's free Lightroom mobile app, designed to be used with images taken on phones. Or, with more professional cameras.
You have a few preset collections. Are there any, in particular, you'd recommend for certain circumstances like indoor vs outdoor weddings?
WR: All the presets deliver a subtle but impactful edit. The Everyday Collection has four presets that deliver different looks ranging from a soft to a bold edit and work well with images taken outdoors, using natural light. The Noir Collection has three beautiful black and white options that turn overlooked images into stunning classic photographs. The Home Collection is for indoor photos. Each collection comes with the Touch-up toolkit that provides eight additional fine-tuning presets.
Can your Lightroom Mobile presets be used by non-photographers?
WR: These presets were intentionally designed for professionals and novices alike — especially for those who know nothing about photography or how to edit their images.
I have been so honoured to see businesses around the world purchase these presets to curate a style. And more importantly, to keep up with their social media and engage with followers by making it much faster and easier to edit their images; filling the gap between professional shoots and content shot by other professionals on their feeds.
No. 2 Photoshop Express
What we love about this image content app: You can edit a specific section of a photo rather than apply edits to the whole image.
If you're one of those people who thinks all things Adobe are terrifying, fear not Photoshop Express. It's not intimidating like the desktop app, where you feel like you need actual training to sort out what to do with your image content. Instead, it's a quick fix for retouching, selective editing, smoothing surfaces, and putting together layouts with multiple images. Plus, you can upload directly to your social media platforms from the app.
No. 3 A Color Story
What we love about this image content app: The filters are so fun!
This app is a little more challenging to navigate, but it includes many easy-to-use filters you won't see directly in your social media apps. If you want all of your image content to have a particular look and feel, this app delivers candy-like pops of colour fog, faux sun flare, and glittery sparkles of light.
No. 4 Canva
What we love about this content app: Honestly, everything.
We use Canva on a daily, sometimes hourly, basis. You can create all kinds of content in the mobile app — social media posts and stories with custom graphics, covers for reels, infographics, quote posts, and so much more. Love this one if you want to create a few types of content while on-site at a wedding or site visit.
No. 5 Vixer
What we love about this video content app: Fast and easy video editing with music and graphics.
Highly recommend this one for walkthroughs and site visits so you can share your experiences with your followers on social media via reels and stories. Vixer allows you to bulk upload clips from your phone, crop them, add filters, split clips, and reorder clips. You can overlay text on your video and pick from royalty-free music or record your own voiceover for the clip.
It's easy to edit your video speed to suit the 30-second max Reel time for Instagram, and you can upload directly to Snapchat, TikTok, IG stories, IG feed, etc. or export the video to your phone or cloud storage.
No. 6 Instagram
What we love about this content app: It's the cream of the crop, of course.
There are so many image content apps that it's easy to forget to use the native editing options in Instagram (or any platform, really). But IG is really good at keeping up with the latest trends across their competitors' apps, keeping you in the platform as much as possible. Don't be afraid to take advantage of the in-app offerings; they're often just as good if not better than other apps can offer.
Instagram is the perfect place to test your content performance. If an image outperforms your usual content, you'll want to make sure you use it across all your marketing channels (including your Easy Wedding profile).
Our social media manager prefers creating IG stories directly in the app. For reels, she suggests saving trendy audio directly from IG for your own reuse (if you see a reel that you like, you can click on that audio and save it) — this helps with discoverability. If people click on that audio and want to see what people have done with it, your content will pop up.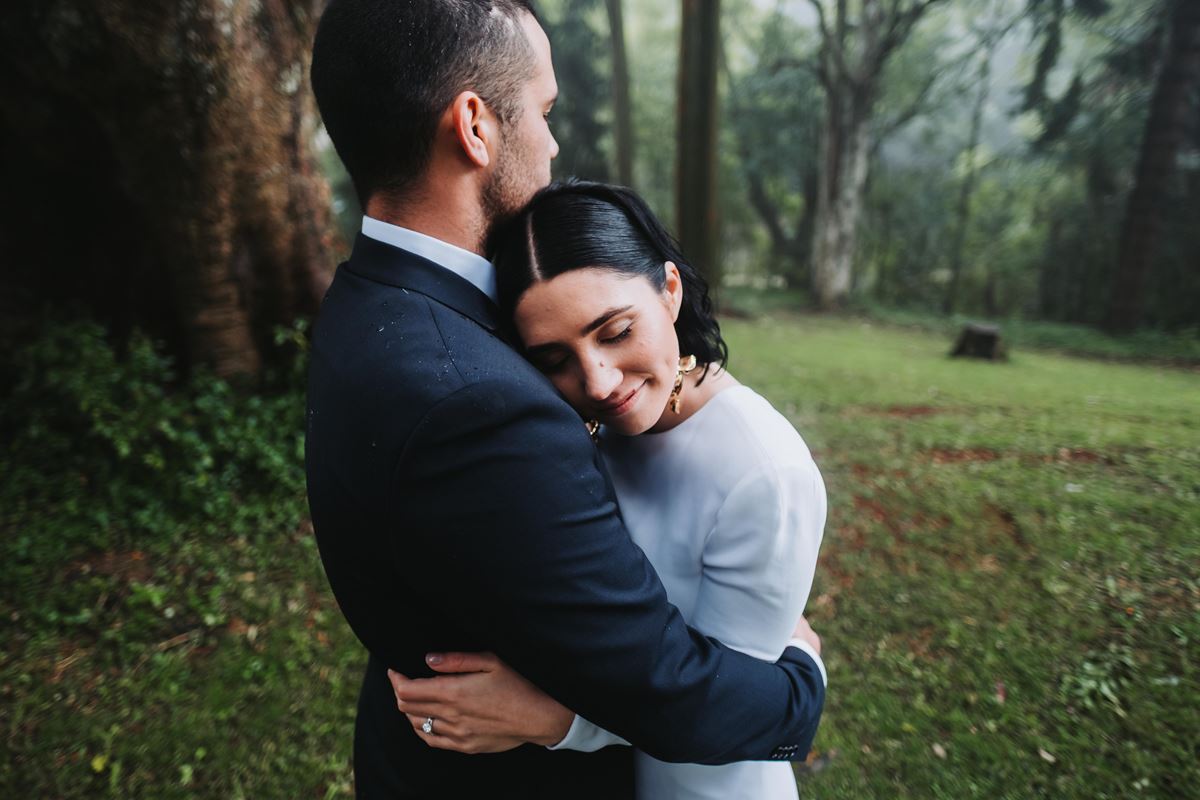 ---
The takeaways about image content:
Keep your content fresh on all platforms
Partner with great content creators
Always test new tactics and new content
Monitor your stats on every change you make
Lastly, don't just post and forget! Check your stats frequently and make it a point to learn from every bit of content you post, whether on your social media, on your Easy Weddings storefront, or on your own website. Every bit of data you can get your hands on provides insight into what your customers are looking for, and that's the secret to growing your business. As we always say, give the people the content they want, and they'll keep coming back for more.
---
Are you advertising on Australia's no. 1 wedding business advertising platform? If not, learn more today about what Easy Weddings can do to help you grow your wedding business.
Grow your business