Here at Easy Weddings, we're dedicated to supporting wedding suppliers across Australia to help you grow your businesses and stay up-to-date with what's going on in the wedding industry.
Each year we put together a comprehensive annual Australian Wedding Industry Report which takes a look at weddings across Australia throughout the year.
This year we've decided to take an even closer look at individual seasons. Which is where the Winter Wedding Outlook comes in.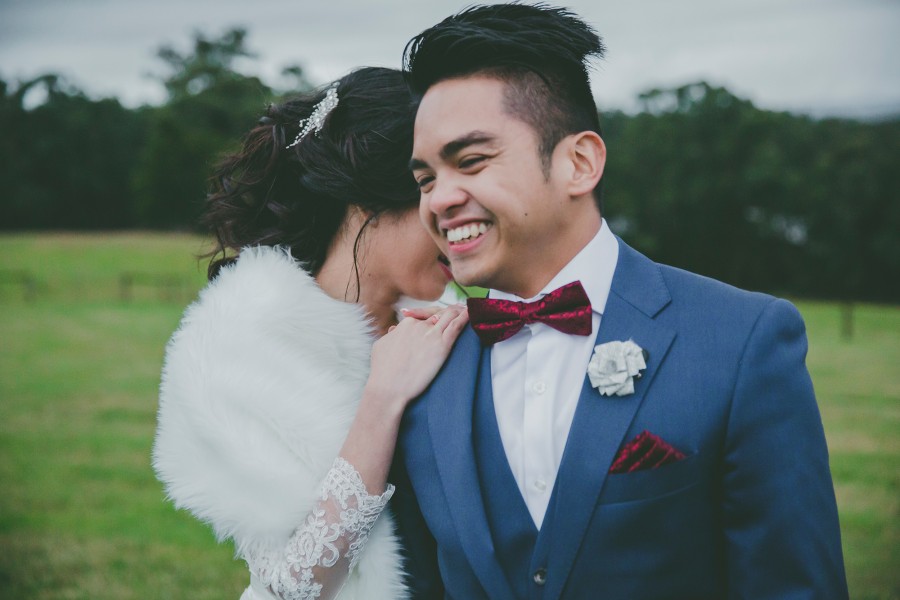 About the report
The 2018 Winter Wedding Outlook is our first seasonal survey taking a specific look at winter weddings in 2018. This is made up of data from a survey of 260+ Australian brides, grooms and couples who are getting married between June and August 2018.
In this survey, we asked couples when they were getting married, what elements they're incorporating into their days and what their projected wedding spend is during the final months of planning.
We also took a look at these results in comparison with the recent royal wedding of Prince Harry and Meghan Markle in 2018 to see what trends are overlapping and where we see the royal wedding influence down the track.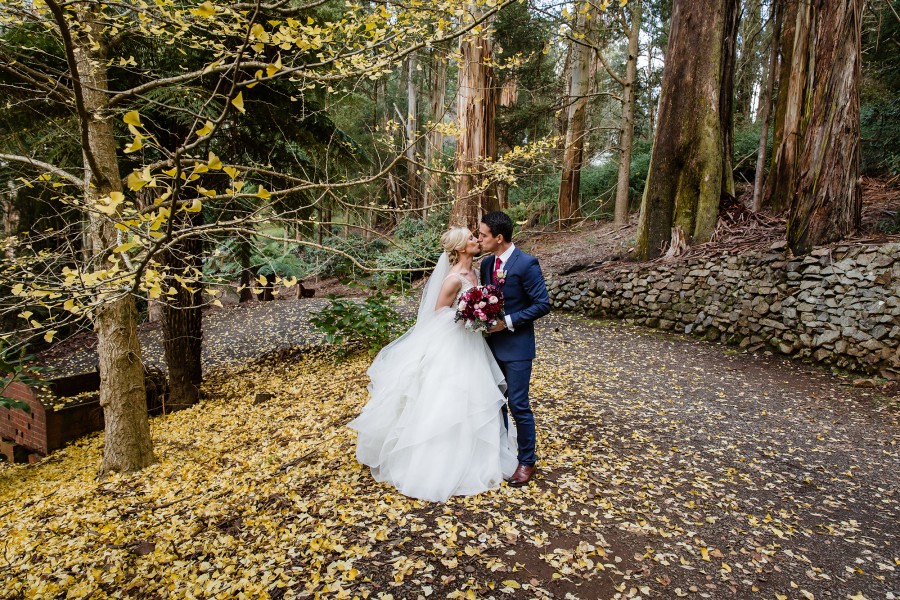 The key takeaways
The winter dates you need to optimise
We all know that winter is more of an off-season for the wedding industry. This goes for the number of couples wanting to get married as well as the budgets they are usually working to for their big day.
We also know that a lot of you offer winter discounts during this period to encourage more couples to make bookings. But what is useful to know are the winter dates that are going to be more popular and where you can optimise on these.
The average cost of a winter wedding is $25,004, with more couples actually spending between $20,000 and $22,000.
We already know that Saturday's are the most popular wedding day of the year, and winter is no different with 64% of winter weddings on a Saturday.
The most popular Saturday date in 2018 is July 7th. This is followed by August 18th, July 18th and June 2nd. However, as a whole, August is the most popular month for weddings as we get closer to Spring.
Which means that if you're looking for dates to optimise in winter you should be looking at the last few weeks in August. We know that Spring is the most popular time of year to get married, so those couples wanting to get married in Spring but who can't are pulling their dates forward to August.
Here you have the opportunity to save these dates for those wannabe-springtime weddings where couples might have a larger budget or who are willing to make themselves available for your services.

Themes and colours schemes to showcase in the winter season
If you're branding yourselves to couples for next winter or finalising the details for some of your 2018 winter weddings there are a few themes and colour schemes that you can align with your branding to appear more on-trend.
Despite rustic weddings being the most popular theme throughout the year, they do lose their popularity over winter. Instead, classic and traditional wedding themes are the most popular. Here you have the opportunity to align yourself with this traditional theming to show potential couples what you really have to offer.
The winter wedding outlook also shows that blues and reds are the most popular colours for winter, versus blue and white throughout the rest of the year. In particular, darker and richer colours will work in your winter theming to bring out that warming winter vibe.
Make note, the 2018 winter colour of the season is burgundy so if you can get some of these burgundy tones into your wedding marketing and showcases then they will hold you in good stead.

2018 winter wedding trends to show off this year
Greenery is still the most popular trend for winter weddings, with 56% of couples choosing greenery as part of their winter wedding decor. So make sure that you include this in your product placement and advertising.
Personalised signs for couples are the next most popular winter trend, with 39% of couples featuring these on their big day. So if this is something that you do offer make sure that you're letting your potential brides or grooms know.
Make sure that you're asking more questions when it comes to winter weddings, as well as weddings throughout the year. 37% of winter brides are planning to do a speech at their wedding and 9% of couples are expected to have mixed bridal parties. By asking more questions you can make sure that you are prepared for these couples who are bucking tradition and align yourself more with them and what they want on their day.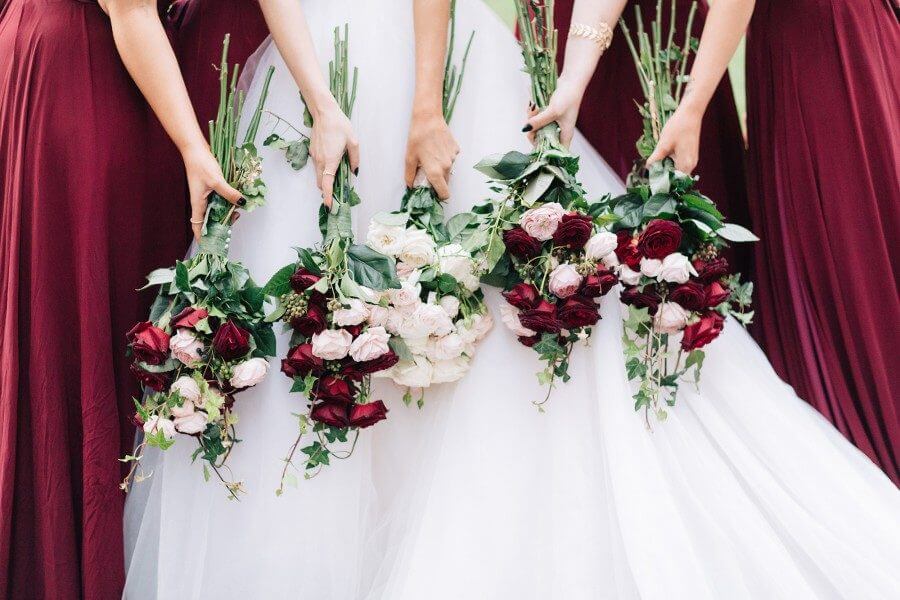 Popular dress designs
For bridal boutiques and designers, it's interesting to note that A-Line, Fit & Flare, Ball Gown, Long-Sleeved and Lacy dresses are the most popular styles of winter brides this season.
See what you can advertise and offer to couples during this time of the year, particularly as more brides opt for longer sleeves like Meghan Markle.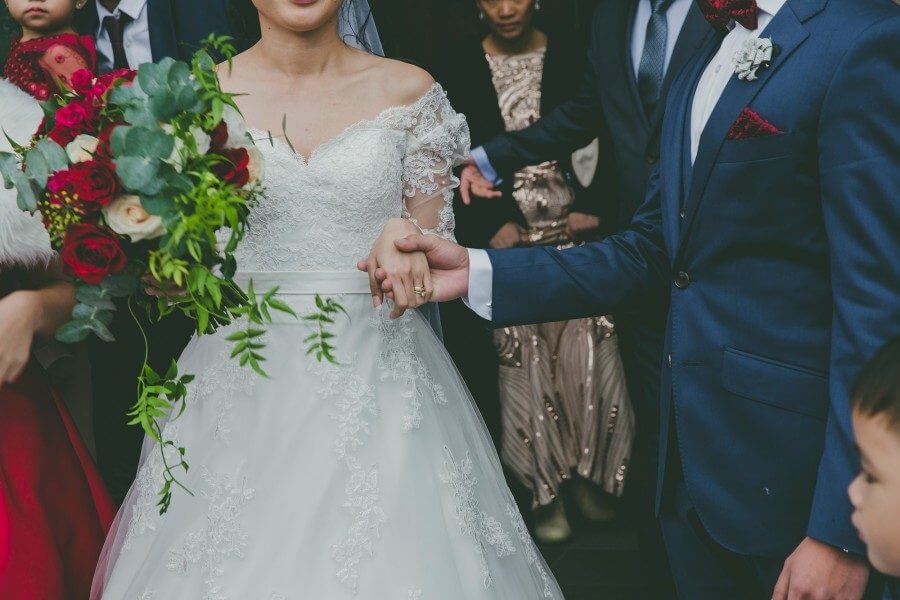 Trends to watch out for post-Royal Wedding
Makeup
Royal Wedding watchers will notice that Meghan Markle wore very natural makeup at her wedding to Prince Harry. This is definitely something we're expecting more of as brides choose to go with their natural look rather than heavy Instagram styles.
There will, of course, be the odd few who can't resist a contour, but expect more pictures of Meghan's face to come in when brides are asking for their wedding makeup.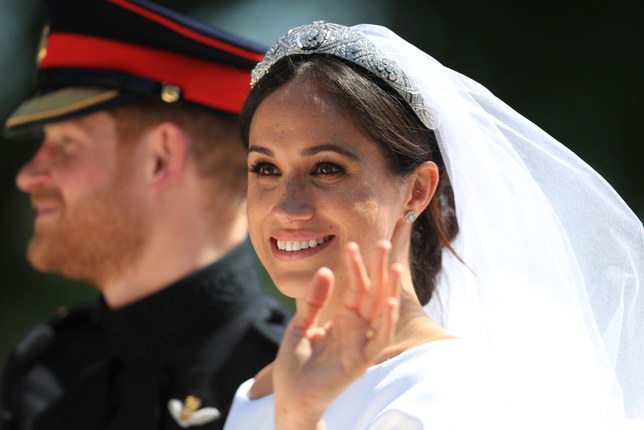 Hair
The same goes for hairstylists. You either loved that one loose strand of hair or you hated it, but we wouldn't be surprised if more brides are requesting soft, loose and natural hair for their big day.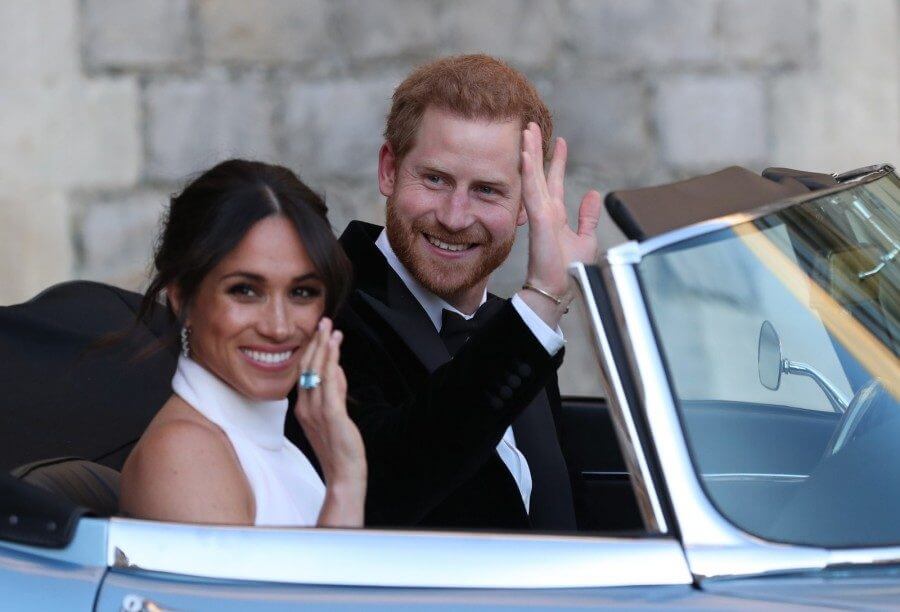 Cakes
For cake makers it's that gorgeous creation from Harry and Meghan's reception. The organised 'rough icing' look is expected to rise in popularity again, and we're expecting to see a few more deconstructed cakes. These are expected to take over the black and moody cakes that were popular earlier in the year.