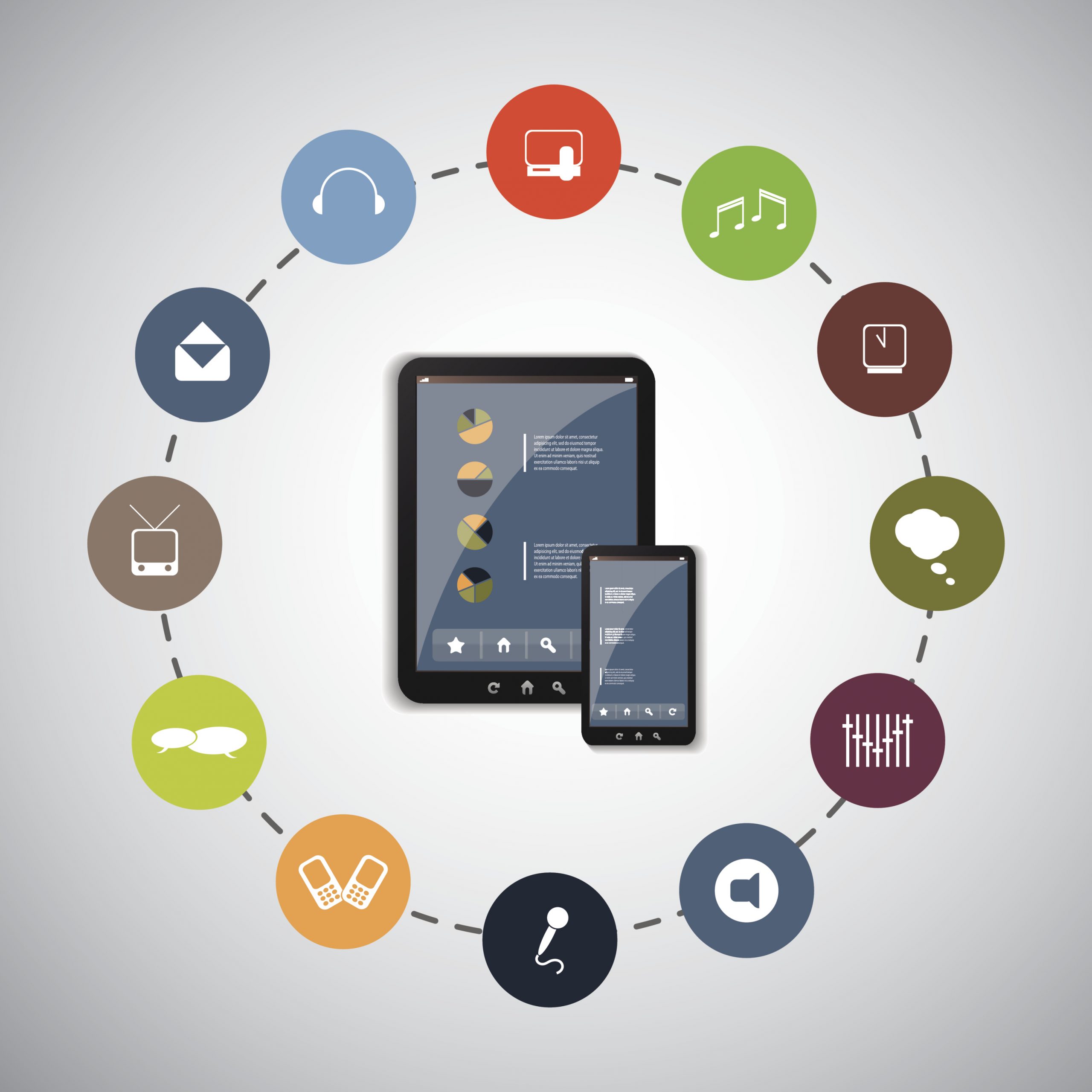 According to Seek's annual 2014 salary review, 'information and communication technology' was amongst the top five highest paying industries in Australia, earning IT professionals on average $99,065 per year. In other words, a big investment for a small business! Keeping up with the latest trends in technology however doesn't have to break the bank. In fact, it can actually save you money – by doing it yourself. Here are 10 ways you can circumnavigate the need for an in-house IT Manager by minding your own technology matters:
1. Socialise in your sleep
Creating content for social media is one thing, but trying to keep multiple platforms current by posting regularly can become a time-consuming, around-the-clock task. By using social media scheduling software like Hootsuite or Buffer, you can save time by queuing all your content in one central location, where it waits patiently to be released at optimal times when your audience is online and ready to consume your content.
2. Select a CRM
A Customer Relationship Manager (CRM) records interactions with existing and potential customers. Establishing a CRM early on in your business' life will open up greater marketing opportunities for you down the track, so don't put this off any longer! With a growing number of CRMs available, it's difficult to know which one will work for your business, so take advantage of free trial periods, and as Forbes suggests, look for a solution that allows you to:
Maintain business knowledge, with varying levels of user permissions and access
Coordinate across departments, like sales, marketing & customer service
Integrate seamlessly with in-house email communications & external email marketing
Access information on the road with native mobile support
Follow-up with effective automation
Monitor the three things you need to know most (customers' problems, why it's important for them to solve that problem, and how the solutions are measured).
A 2015 Business News Daily review revealed their top three CRM picks for growing small businesses: Zoho, Insightly and SalesForce.
---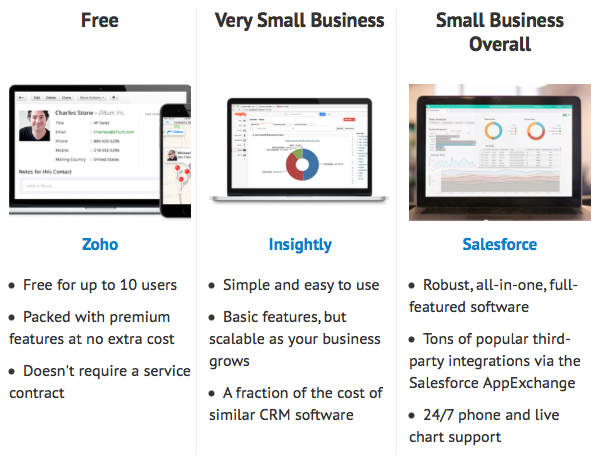 ---
3. Automate email campaigns
Now you've got a sophisticated CRM in place to segment your customer base into highly targeted audiences, harness the power of email automation to create, distribute and monitor email analytics such as open rates, click through stats and unsubscribe numbers to establish what your audience do and don't want. Select from a variety of Email Marketing Solutions for Small Businesses and determine your desired provider's integration ability with your existing CRM.
4. Sell online
Three out of four internet users were shopping online in 2012–2013 with online retail sales in Australia growing at around 20-30% annually. If you're an Easy Weddings vendor and enjoying the benefits of having your products displayed on our website, congratulations – you've listed with Australia's No.1 wedding website for the sixth year straight. If you still haven't made the move to selling online from your own website, check out these 6 Top Ecommerce Platforms for Do-It-Yourself Small Businesses. If you'd prefer to enlist the services of a wedding industry expert who knows all the digital tricks of the online selling trade, chat to an Easy Weddings Web Designer about choosing the right e-commerce site for you and your brand.
5. Communicate like the pros
Transform your team, supplier and client meetings into a multidimensional experience with video conferencing solutions that allow you use video, audio, file transfer, screen shots, screen sharing, remote desktop control, session recording and toll-free international calling. You thought Skype was cool? Wait until you see what these Top 10 Web Conferencing Solutions can do.
---

---
6. Digitally collaborate
By now you've almost certainly heard about this elusive 'cloud' that people are putting all their data and documents into. A 2015 RightScale survey conducted with 930 IT professionals revealed that 88% of enterprises are currently using a public cloud. One of the key attractions of cloud-based storage is being able to access your information from anywhere in the world with an internet commotion, and grant access to anyone in the world with just their email address. With so many cloud providers available, choosing one can be difficult, but here's a neat little review by PC Advisor that compares 13 of the best cloud storage services 2015: Dropbox vs Google Drive, OneDrive, iCloud & more.
7. Back it up
If you've ever had a computer unexpectedly die on you, we don't need to preach the importance of backing up your precious data – but we're going to tell you again anyway. To be sure, Microsoft employee Scott Hanselman swears by The Computer Backup Rule of Three, which explains:
Backing up your laptop to an SD Card in the same laptop is #notabackup
Backing up to a hard drive that is 6 inches away from your computer is #notabackup
Backing up your Gmail to another Gmail account is #notabackup
Backing up your book by copying it to another folder is #notabackup
The photos that are still in your camera memory are #notabackup
Here are 5 Extremely Easy Ways To Backup Your Computer from which you should choose THREE to keep your important client, strategic, photographic and financial files safe from theft and spontaneous combustion – it happens!
8. Install live chat
Installing a live chat feature on your website offers visitors on-demand customer service without having to pick up the phone or wait hours (even days) for an email response. Live chat is designed to improve customers' experience and hold their hand along the purchase pathway to your shopping cart. Unfortunately, as Business News Daily points out, many live chat solutions aren't designed with small business in mind, but they've scouted out 5 Live Chat Solutions that offer great features at a price even small businesses can accommodate. Can't monitor your live chat 24/7? Refer to point 10.
9. Safe & sound
Despite a recent breach of security to online password manager provider LastPass, Microsoft's Most Valuable Professional for Developer Security, Troy Hunt, believes "the real world risk posed to the passwords protected by LastPass is very close to zero", and the benefits of using an online password manager like LastPass (when considering the risks of simply memorising weak or recycled passwords to memory) are still a strong, and he has no reservations recommending either LastPass, or his preferred and slightly more expensive option 1Password, to any small business owner.
10. Outsource
As part of our 10 business New Year's resolutions every business owner should make, we recommended outsourcing. Why? It saves time, and time is money. Outsourcing platforms like Upwork, Elance and Fiver exist to provide incredibly affordable support including IT to small business owners who don't have the time or expertise to undertake such technical and specialist tasks – or the budget to hire a full-time IT Manager. With ratings and reviews about contractors' previous jobs, you can make an informed decision about applicants' IT skills, reliability and suitability to work with you and your business.
What's the biggest IT or technical challenge facing your business? Let us know in the comments and we'll point you in the right direction for assistance to ensure your business keeps up with the dynamic nature of the IT world.