2020 is a Leap Year. But the 29th of February doesn't just mean you get an extra day of the year. It's also 'traditionally' the day that women can propose!
The Leap Day proposal comes from an Irish tradition celebrating 'Bachelor's Day' on the 29th of February. The tradition meant that on this day women were allowed to initiate dances and propose marriage. If the proposal was refused, the man then had to buy the woman a gift of a silk gown, or a fur coat!
The tradition also has roots in the United Kingdom where a refused proposal on February 29th put the man under obligation to buy new gloves for the woman on Easter. There are also some areas where women are allowed to propose for the entire leap year, which is a bit more our style. In fact, it's 2020! Stuff tradition and propose all year round!
To celebrate the tradition and the women who are asking for what they want, here are some sweet proposal stories from women who have popped the question. Leap day or not!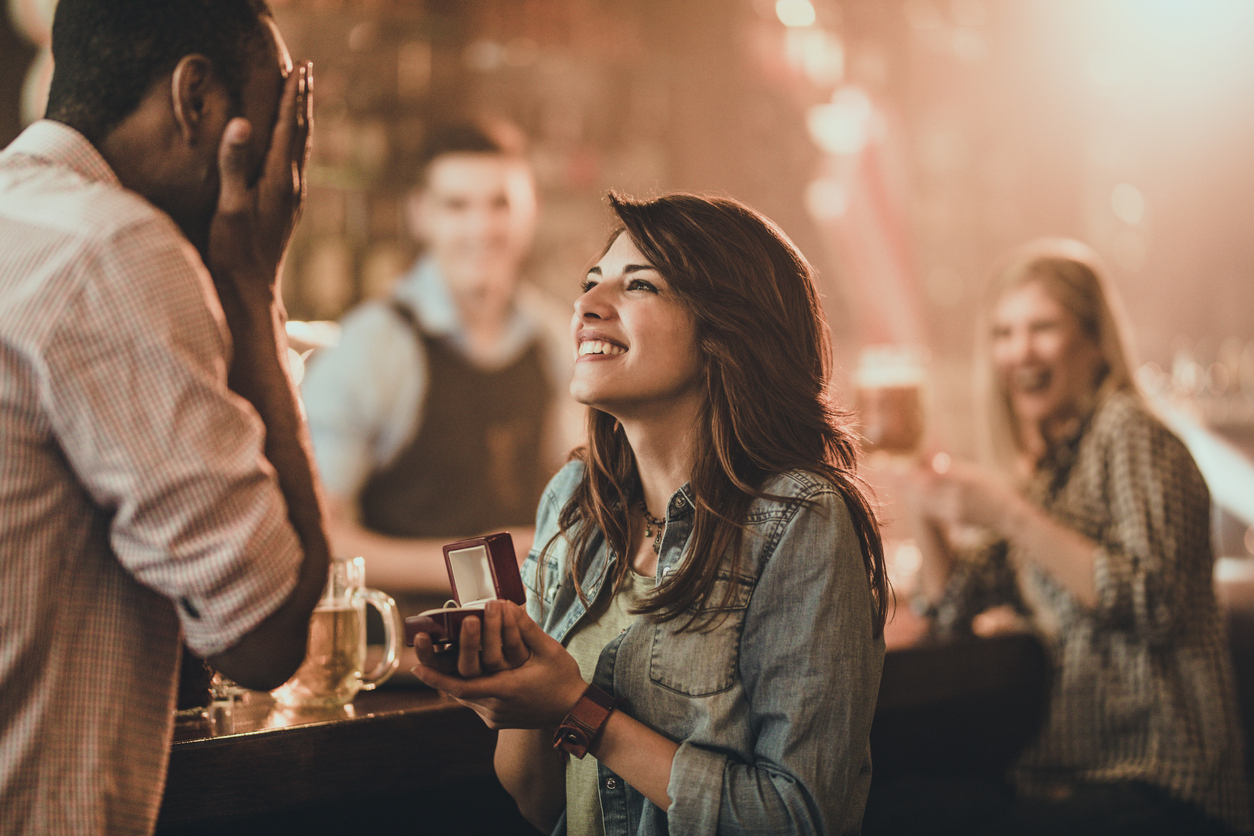 Jessie
I proposed on our last anniversary. Who cares about these traditions?
Our fifth anniversary happened to fall just days after I returned home from living in England for eight months. We had lived apart and the separation nearly killed me. I had had a lot of time to think on the flight back over so I decided that this was the time to make my move.
For our anniversaries, we normally each prepare a dish and celebrate at home. James made potato pie and I made proposal cupcakes. I had written, "Marry me James" spread across the cupcakes and jumbled up the letter order because he loves puzzles.
As soon as he solved the word puzzle and decoded the situation, I delivered a romantic monologue and produce an ill-fitting ring I had bought in Hong Kong. James couldn't wait for me to shut up so he could say "YES!".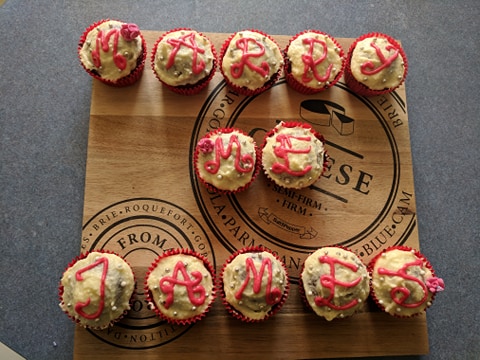 Sarah
I proposed to my fiance by dressing our pet bunny in a superhero cape and having her deliver him a handwritten note with a personalised keyring (my version of a ring for my male fiance!). It was so adorable and perfect for us. I spent months secretly training our pet bunny to tolerate clothing!
I decided to propose because I was ready to take on this lifetime commitment and couldn't wait to start our married lives together.
Women shouldn't need to wait around in this day and age. If it's what someone wants and it's right for them, I would encourage them to propose on any day of any year.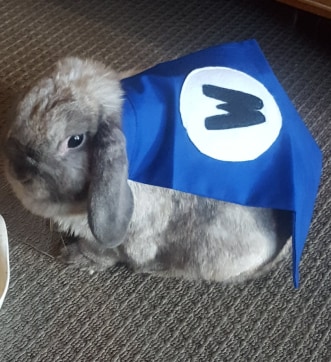 Jacqueline
I jokingly asked my now husband to marry me on 29th Feb 2012. It wasn't a big romantic gesture or thing for us. We were sitting in the lounge room watching the news when a reporter said: "today's the day ladies get down on your knee and ask your man the big question."
I laughed, turned to my partner who was in the kitchen making dinner and said "hey will you marry me?" He looked at me and instantly replied: "I'll think about it."
We laughed it off as a joke, but it was ongoing. Whenever people asked us if and when, my partner would state "I'm still thinking about it."
After the birth of our second child in August 2015, we started talking more seriously about getting married and decided with February 29th 2016 coming around that would be the date. We chose the date and then on the actual day his vows consisted of our story and he stated today is the day I say "Yes I will Marry You."
Every time I tell someone we got married on a leap day they ask us why. The date in our eyes was a great incentive to keep us motivated and we vowed to not only love each other in sickness and health, good times and bad, but to take a great holiday every 4 years.
This 29th of Feb 2020 marks our first official wedding anniversary. We have packed up our now three children and headed to Tasmania for 11 days of exploring. We're already trying to decide our destination for 2024!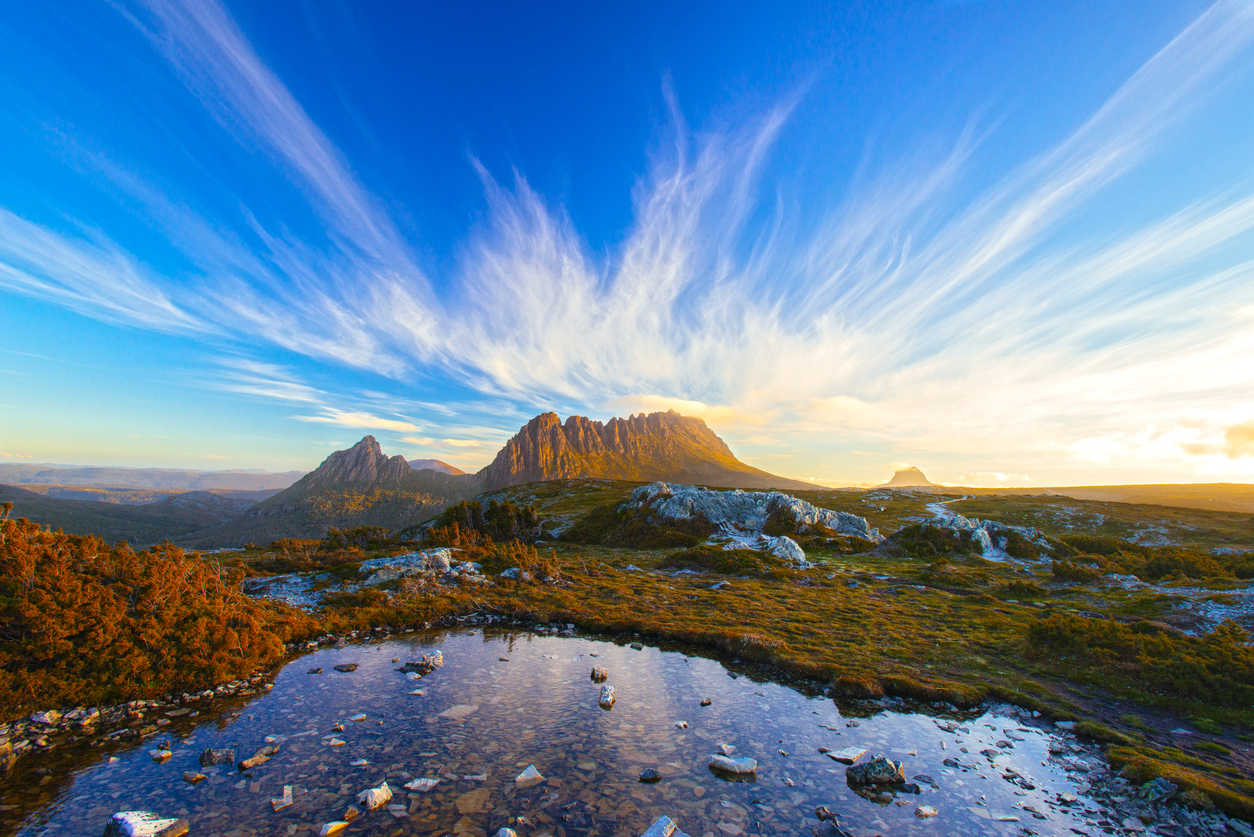 Tammy
I had a shirt made for our daughter that said: "daddy will you marry my mummy?" It was awesome.
I told him to stand at the end of the break wall surrounded by water, sunset, the whole deal! I told him I'd set up the self-timer to get a nice family photo. As I sat my phone up I pressed record, so he thought our kiss was just the photo.
As we kissed I fumbled to open the ring box as the hinge was tight. After the kiss his face was like "what on earth are you doing?" I held the box up and said: "baby will you marry me?" He took a deep breath almost like relief and with a goofy smile, he nodded and said "yes." Then I gave the box to my daughter, got the ring and put it on him.
He was mainly in shock. I suck at keeping secrets, presents and any idea I have I tell him, so this was not what he had in mind. We're now expecting a little boy, so are waiting for him so he can play a part in the big day.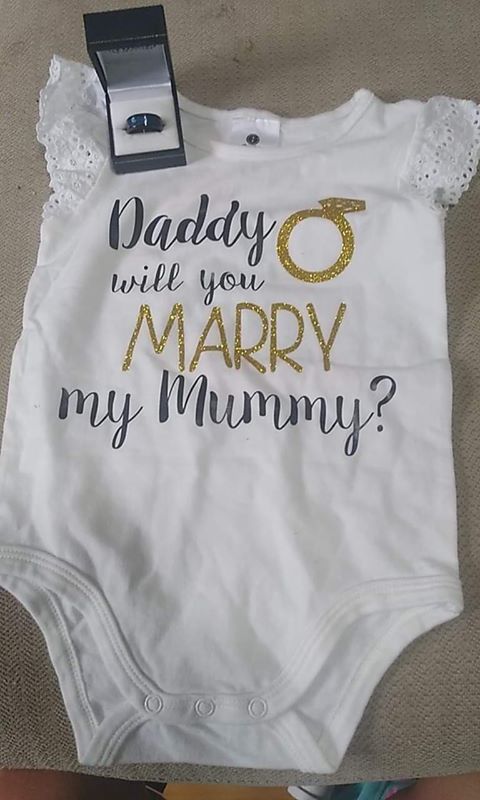 Natasha
I proposed to my husband in 2016 a few days after the leap day, because he was upset I didn't do it! I was dressed as a gorilla (PJ onesie) and we were play fighting in the living room and he found the box in my pocket. We got married on our second year anniversary. He said he will never forget it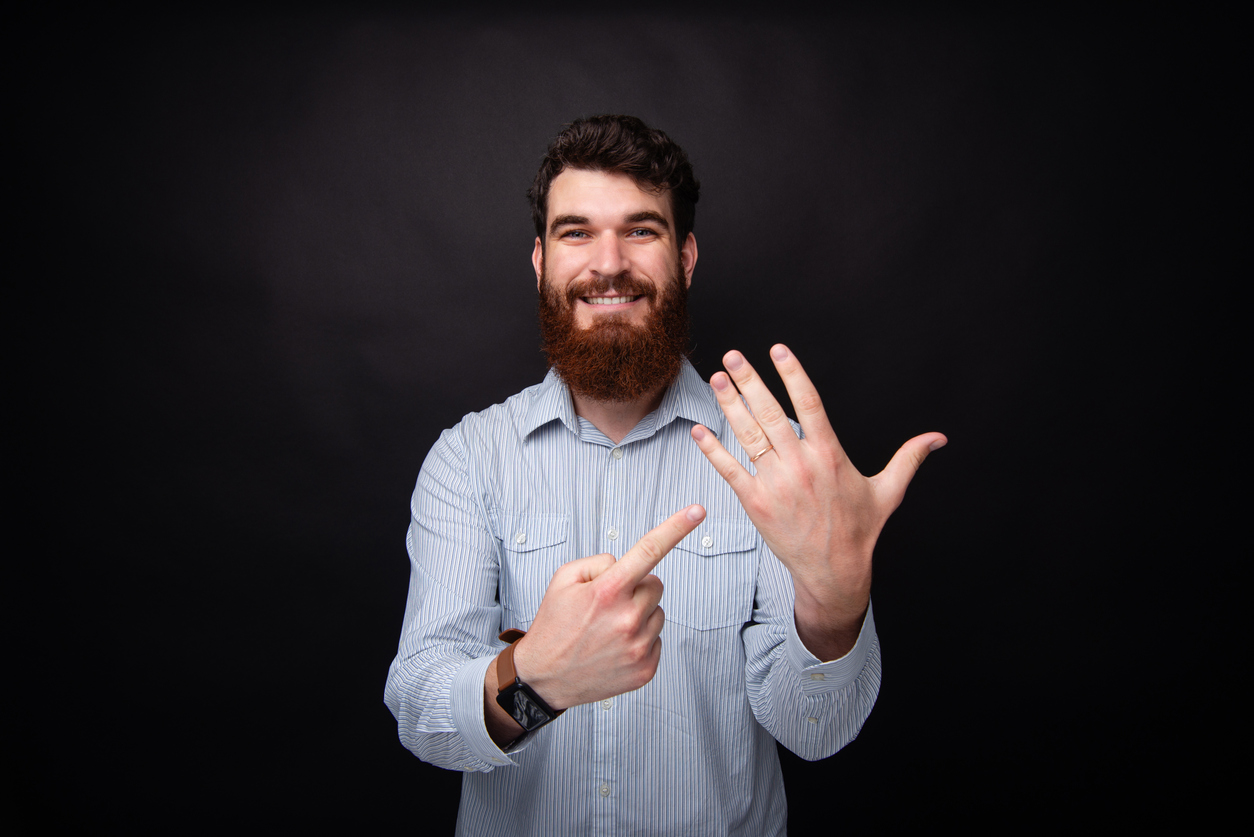 Erica
I proposed to my soon-to-be hubby on the anniversary of the day we first met, when he changed my life for the better. Best decision I have ever made!
I'd been planning the proposal for 5 months. I could see us getting engaged but I couldn't see how he was going to propose to me, and I didn't know how I wanted to be proposed to. But in that moment I knew that I wanted to do it. I love this man and I already know I'm spending my life with him. So I wanted to propose!
I organised a night away in a Glass House in the Glass House Mountains on the Sunshine Coast. I told my partner we had won a night's getaway.
We made a day trip out of the Sunshine Coast to not make it seem so suss that I just wanted to go straight to the house. Once we arrived the house was beautiful, it was the perfect set up for the proposal, so we went outside and lay under the stars.
Once my confidence kicked in I started with the mooshy, lovey dove speech, telling him how much he means to me and how I can't imagine my life without him. During this speech, I started crying, so he gave me a big hug and then I whispered in his ear: "will you marry me?"
He looked at me then with a voice I've never heard before he said: "yes, of course". My partner told me later that he was going to propose to me on this night away cause of how perfect it was for a proposal.
We're getting married in August this year!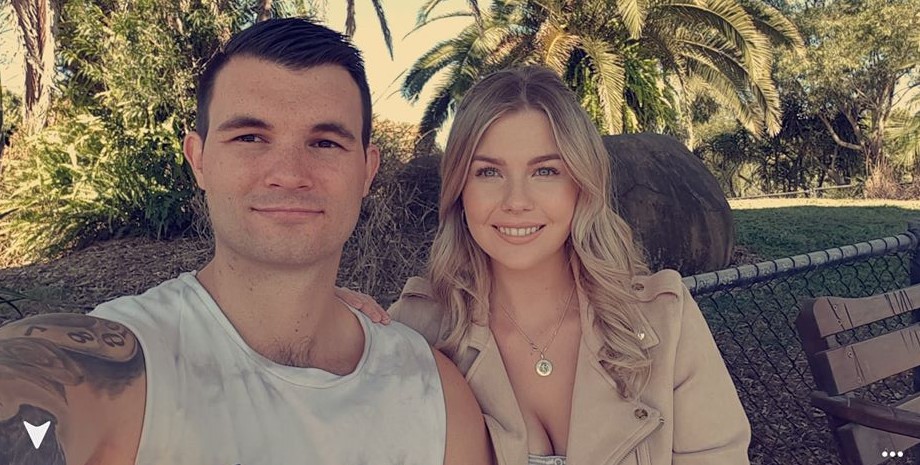 Tracey
I proposed to my fiance on his birthday, I don't see why it needs to be up to the man. If you're both feeling that way, who asks the question doesn't matter, it's the end result that matters. We get married in a few months
We have both been married a couple of times, he's always asked and I've always been asked. So we decided this time we should switch it up and agreed that I had to do the asking.
We were away for his birthday and I'd planned to walk along the beach and propose, but the weather was awful, a huge storm and huge winds so whilst standing in our hotel room watching the weather turn the beach into a frenzy I asked the question.
It was a beautiful moment, shared only by the two of us and he did not expect it when it happened but quickly said yes. We are eloping in May.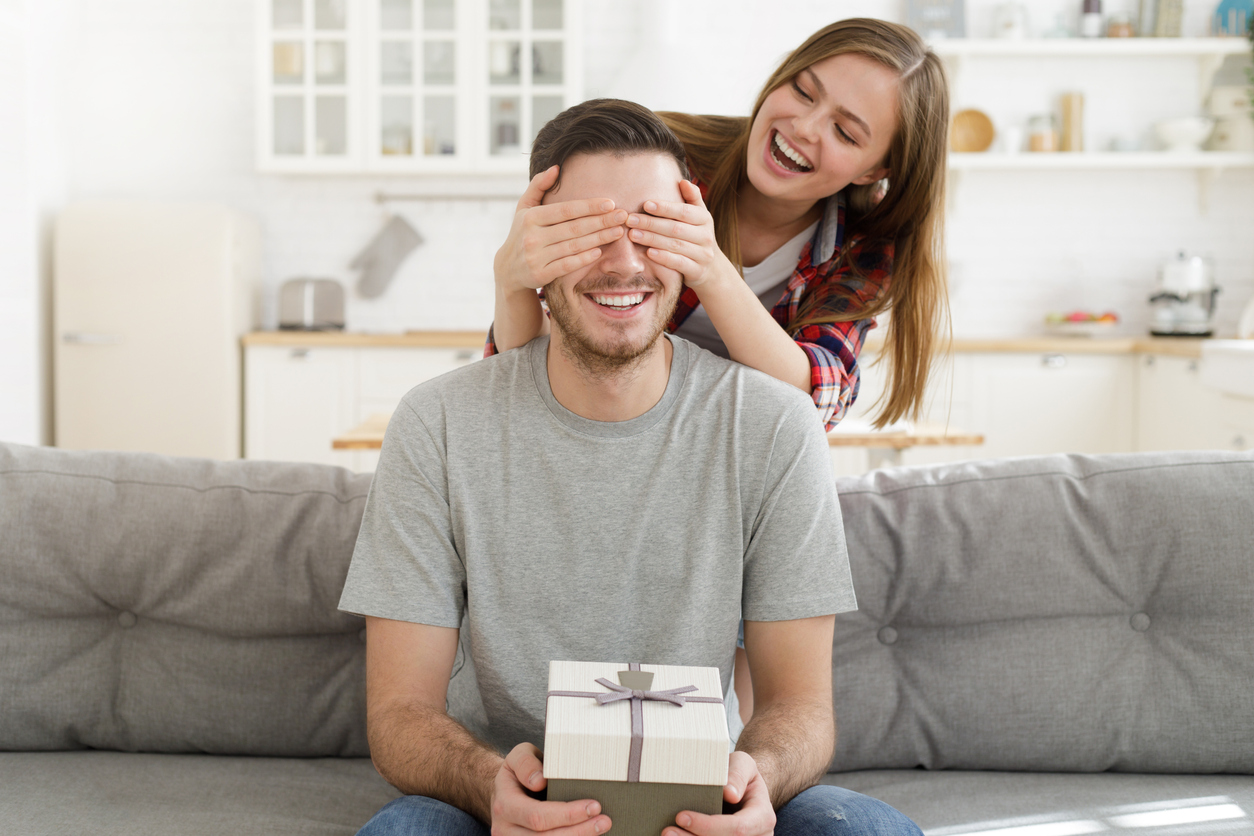 Sunny
My fiance Mathew and I first met in 2014 while attending the same personal training course. As cheesy as it sounds, I felt like he was important but I was in a relationship at the time so I brushed it aside.
It wasn't until 2017 when Mat messaged me to say Happy Birthday that we started talking again. We were both single at the time so we organise a date and the rest is history! For the first time in my life, I wanted a future with someone. I didn't believe in a love that was forever until I met Mat.
We were looking into travelling to Europe in 2018 to visit a small village in Croatia that Mat's great grandfather built and where his Mum used to live. I'd never thought about proposing myself but I thought about how sentimental this place is for him and how amazing it would be to start your future in a place from the past so special. So I ordered a ring.
I'm that person who wants to tell someone what present I got for them a soon as I buy it. And I tried my hardest to keep the plan secret, however during a night after a few drinks, I accidentally spilled the beans. And this was the moment he revealed the reason for wanting to visit this place was to do exactly the same with me!
In the end, the trip wasn't meant to be, but when I went to pick up the ring I realised that the situation had changed but my feelings hadn't. So we organised to have a nice night out in the city for our anniversary and when he came home I ran a big bubble bath and sprinkled rose petals and we sat in the tub listening to music. I made Mat play the song that was on when we first said we loved each other. I read his anniversary card, took the ring box out from under a towel and opened it up. I managed to get the words out: "will you marry me" and they were met with the response "of course I will".
Some people have said that if the man hasn't proposed then he isn't ready. I don't think of it this way at all. I've spoken to so many guys who feel like they have to wait until they can afford a big ring or reach another goal first. But why shouldn't I be the one to ask him? Why is it something a man has to do? I believe men deserve beautiful romantic gestures just as much as women do and I want my husband to know that I don't care about a ring. I'm going to be here to help him achieve all his goals.
Afterwards, I found out Mat's Mum had actually proposed to his Dad back in the day, and they've been married for 32 years now. So it's a bit of a romantic family tradition now!