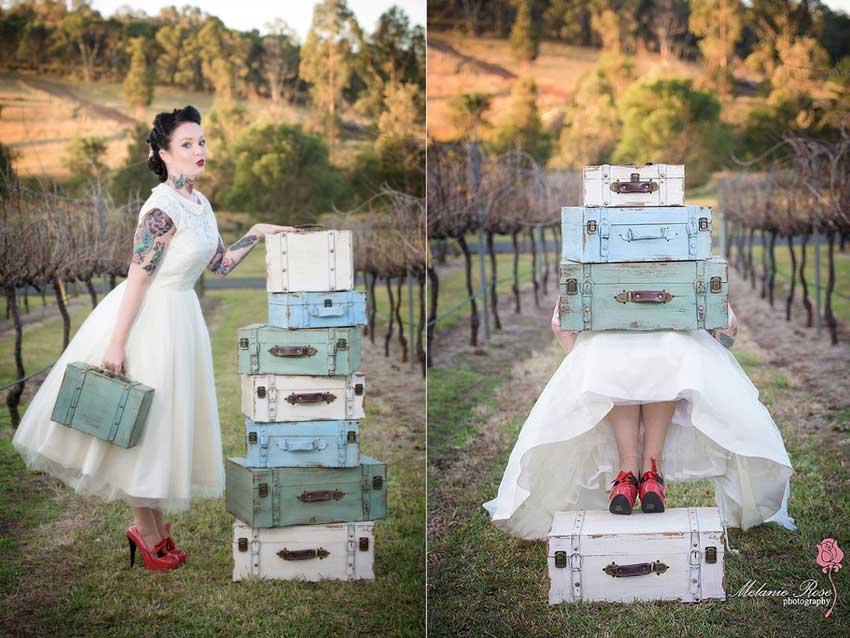 Long gone are the days when cash was taboo as a wedding gift and the rise in popularity of wishing wells means couples are looking for different (and more thematic) ways to store their cash gifts during their wedding reception. Here are eight super-cute alternatives to wishing wells made from birdcages and, of course, traditional mini wishing wells.
Oh, and if you're stuck for wishing well wording, here are some tips.
A doll's house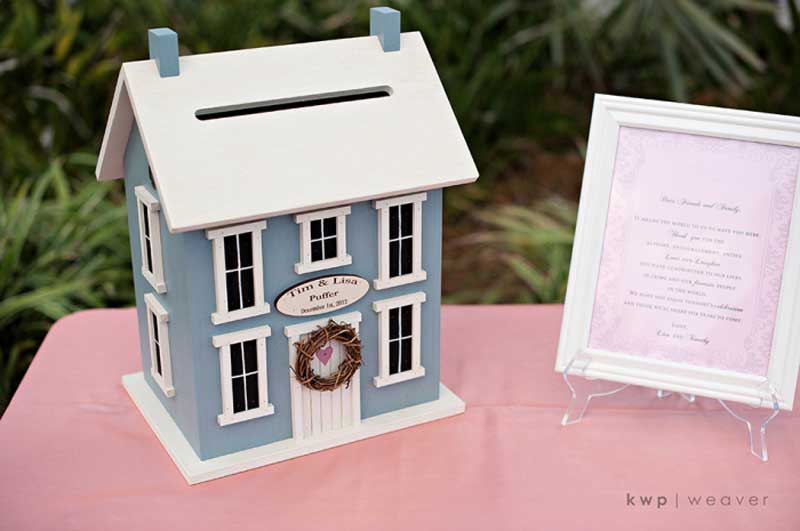 This idea is just too, too cute. Create (or have created) a miniature version of your own house – or just use a generic doll's house to store your wedding cards/gifts at y our wedding reception. For an extra special touche, you can personalise it with your names and wedding date.
A glass box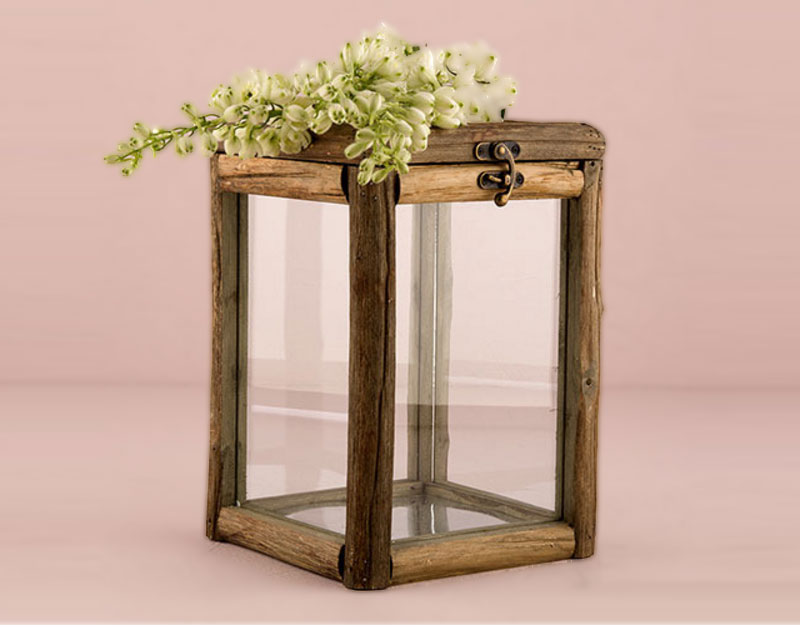 Talk about a serious home-spun vibe, this beautiful wishing well oozes romance and rustic charm. It's dimensions are 22cms wide x 22cms long x 32cms high and will, easily be a centrepiece of your wedding reception decor but any lovely glass box would do nicely.
A treasure chest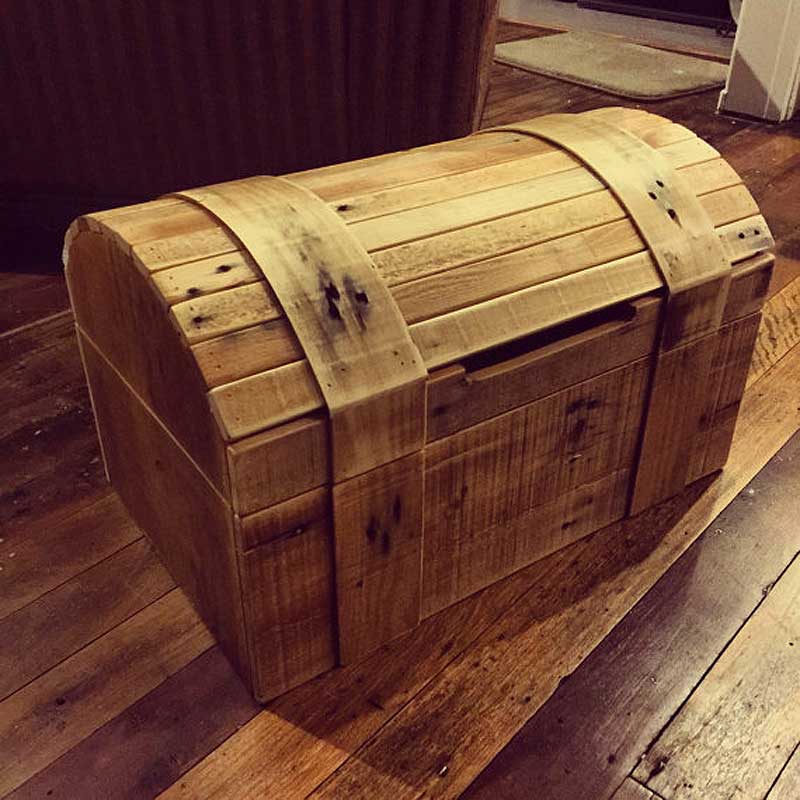 What better way to store your wedding booty than in a treasure chest? This one is handmade, but if you scour your local op shops, you're bound to find something similar that suits and it doesn't have to be handmade or wood. You may be able to find some fun novelty pirate trunks in a costume store or the kids' section of a department store.
Mailboxes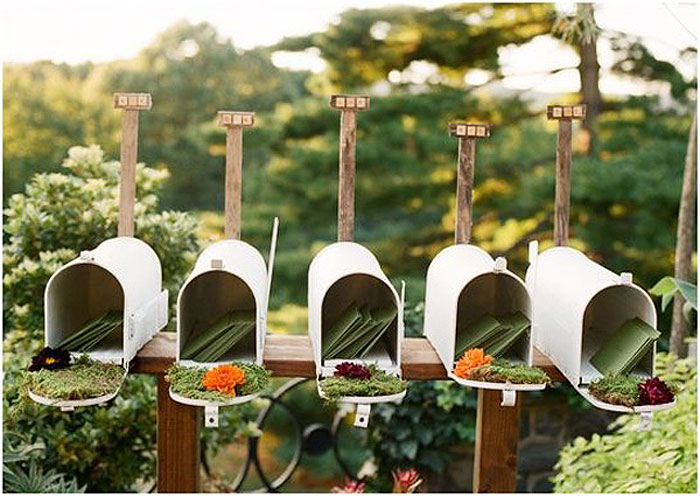 Because, of course, envelopes belong in a mailbox, right?
A hessian sack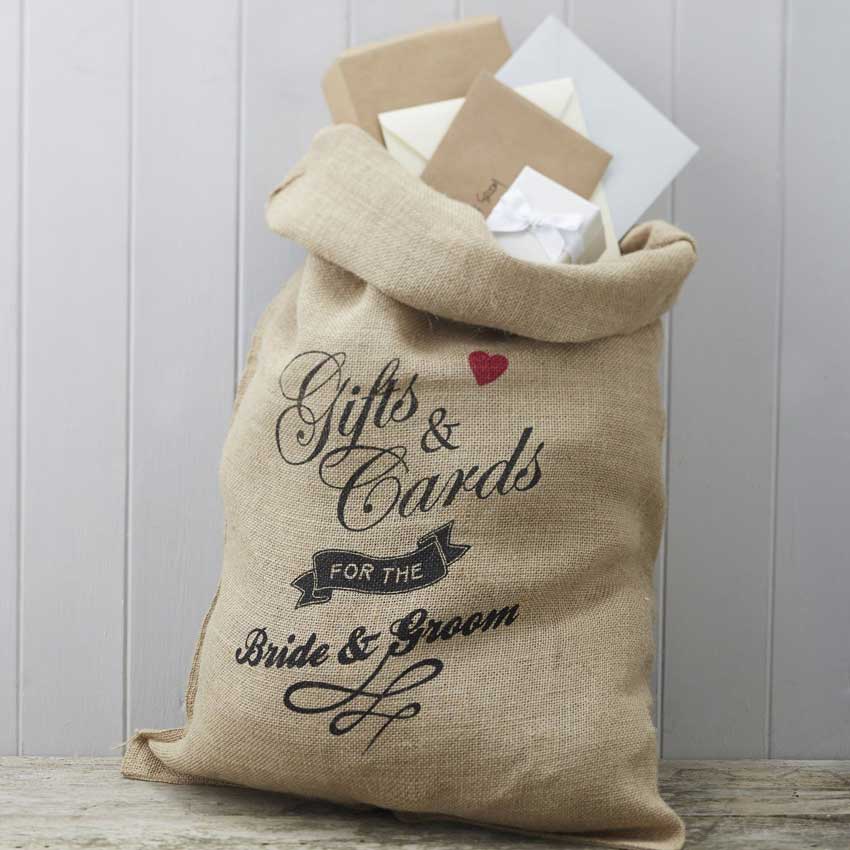 Take a tip from Santa and store your prescious cash wedding gifts, cards and, even, some gifts, in a fabulously rustic hessian sack. This one stands 80cms X 50cms but hessian (or burlap) sacks come in all sizes – and complement vintage, farm or, of course, rustic-themed weddings perfectly.
A (cute) box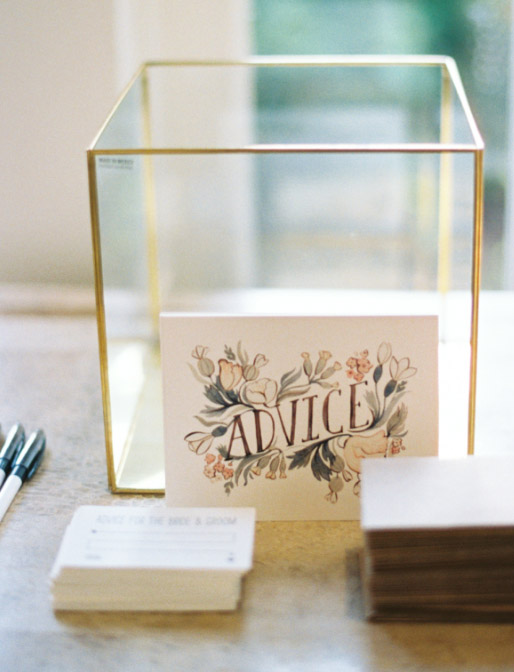 Either buy or decorate an existing cardboard box so that it matches your overall wedding theme. Guests can then drop your wedding cards into a slit at the top and you can make the box as big or as small as you wish(ing well)! 
Tiered boxes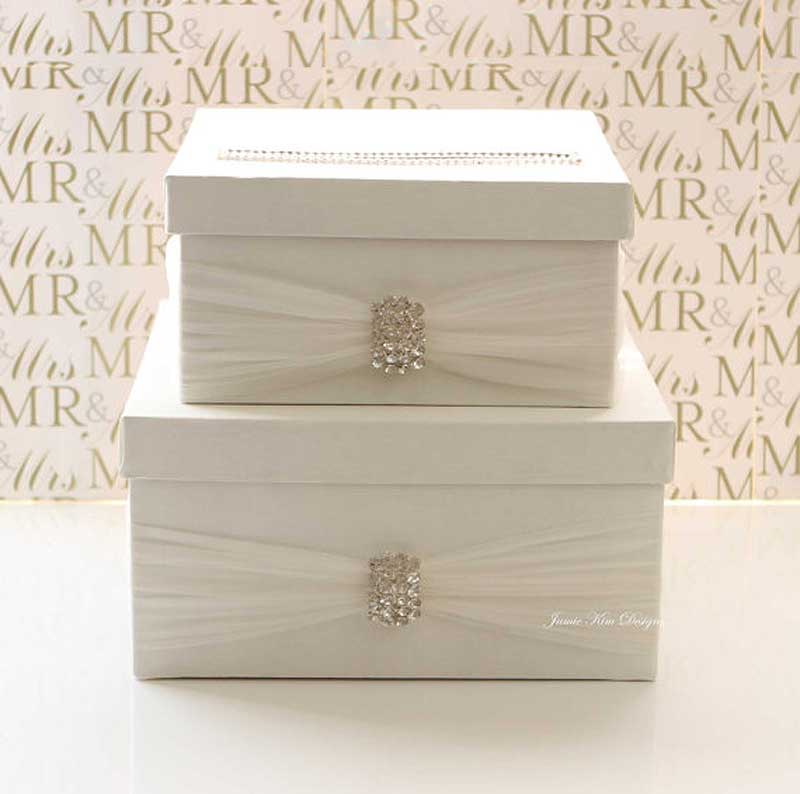 Yes, we know we already included boxes as wedding wishing well alternatives, but tiered boxes are a whole other thing and give you so much more scope for creativity, expression and space, especially if you're having LOTS of wedding guests.