Recruiting for your wedding party? If you have the right people at your side on your wedding day, you're already halfway there to an incredible celebration— but with so many roles, who does what?
If you're not sure where to start, who to ask, or what the different roles entail, here's the lowdown on who's who in your wedding party.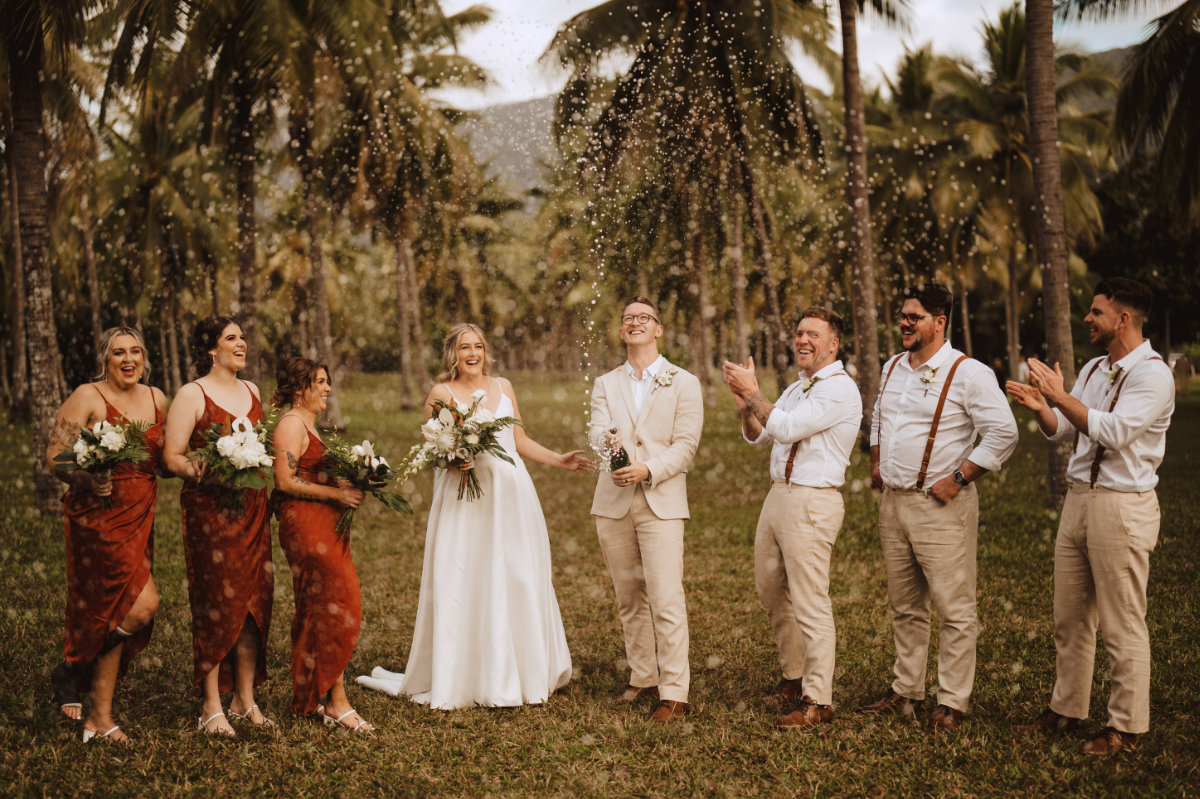 First things first! "Wedding party" refers to the group of people you and your partner have chosen to fulfil roles at your wedding. These are your go-to key figures who will be directly involved in your day. Assigning a loved one responsibility in your wedding can be a meaningful way to involve them in your celebration.
Many traditional roles in weddings were created with fixed gender norms, nuclear families, and solely heterosexual couples in mind. As we have progressed as a society, these roles have evolved to be more inclusive of all kinds of families and relationships. Ultimately, your wedding party should be made up of your most trusted and adored people who wish to contribute to your wedding in a positive way.
Let's get into the titles!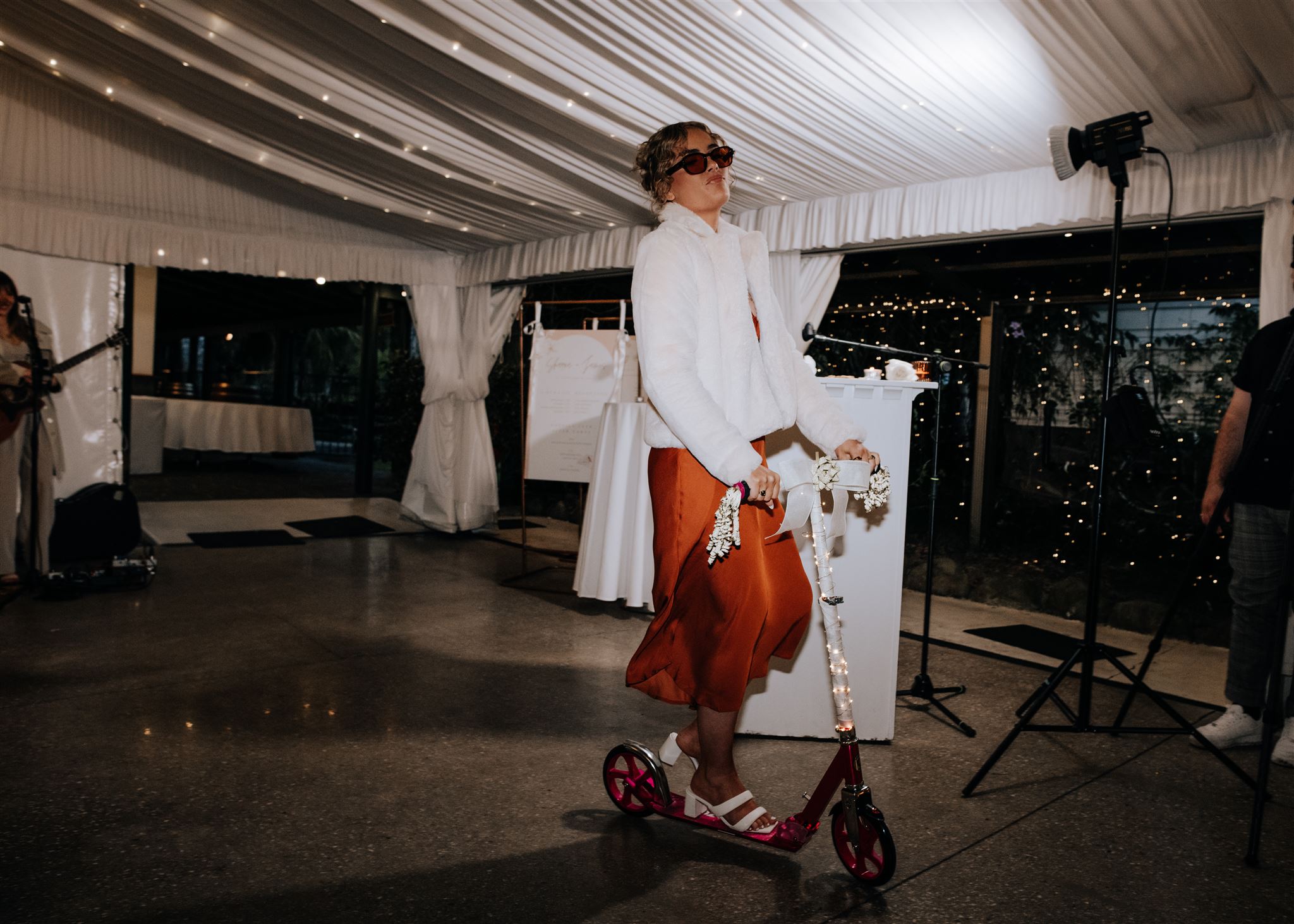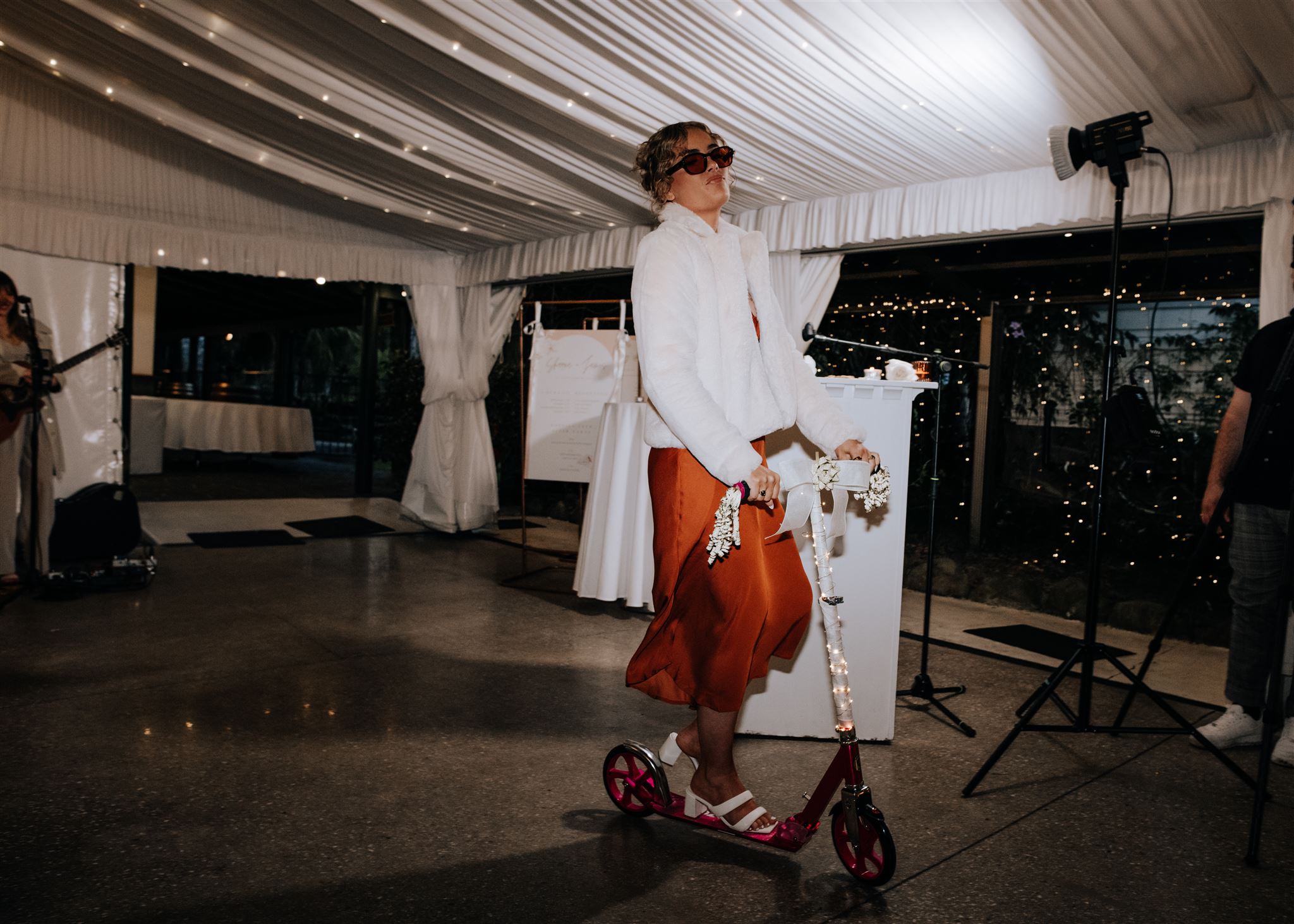 Maid of Honour and Best Man (… and what about matron?)
Perhaps the most talked about of all the wedding party roles, the Maid Of Honour (or MoH) and Best Man are your right-hand humans on your big day. Usually, duties include planning pre-wedding events, making toasts to the couple, signing the marriage license, and assisting with any ad-hoc tasks that arise.
Traditionally, if the person chosen to be the MoH is married, they are referred to as the matron of honour. If they are unmarried, then they are the Maid of Honour. That said, you're less likely to hear the term "matron" used these days as it has less than youthful connotations. You can use the term "Maid of Honour" regardless of your bestie's marital status.
Alternatives include the Best Woman or Man of Honour. Whatever title you choose to bestow, these roles should be given to people you can rely on. They will be helping you with your wedding planning and will be a support system for you throughout the process.
We recommend selecting people for these roles who are socially outgoing or, at least, socially competent. They should have the panache to make a funny, memorable toast and an ability to put you at ease when those tricky pre-wedding jitters kick in.
Bridesmaids and groomsmen
These are the pals and female family members who form the wedding day squad. Traditionally, a bride will have bridesmaids, and a groom will have groomsmen, however, the only real rule to follow is that these people should make you feel your absolute best.
Consider bridesmaids and groomsmen your wedding hype squad. They will also be your core attendees at pre-wedding celebrations like hens nights and bucks parties.
The bridesmaids and groomsmen are tasked with wedding day preparations (for example, making sure a veil is sitting nicely or fixing an off-centre tie) and any other duties that may arise. Generally, these members of the wedding party will wear matching attire, although, in more recent years, individual styles within a colour palette set by the couple have become more popular.
The bridesmaids and groomsmen are included in all the formalities of the day, including wedding photos and standing with the wedding couple at the ceremony. Some bridesmaids or groomsmen may also say a speech at the reception or present a reading during the ceremony, depending on what the wedding couple have requested.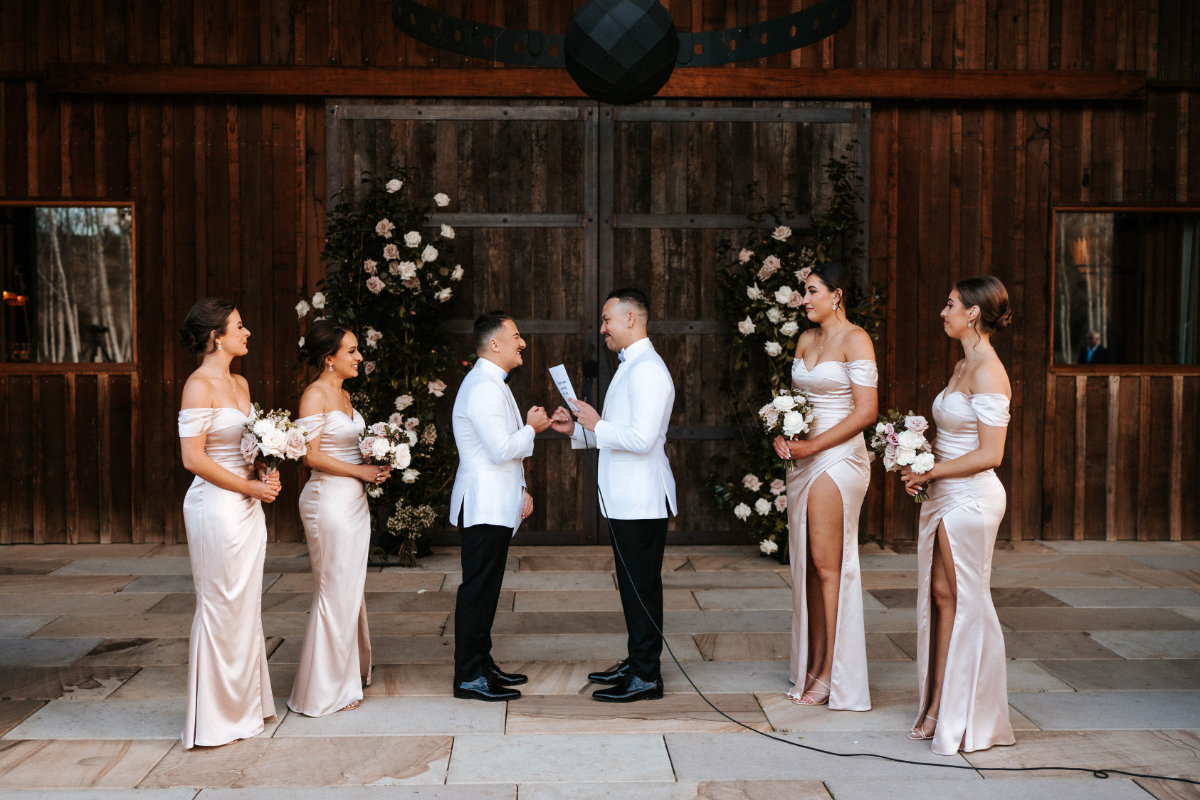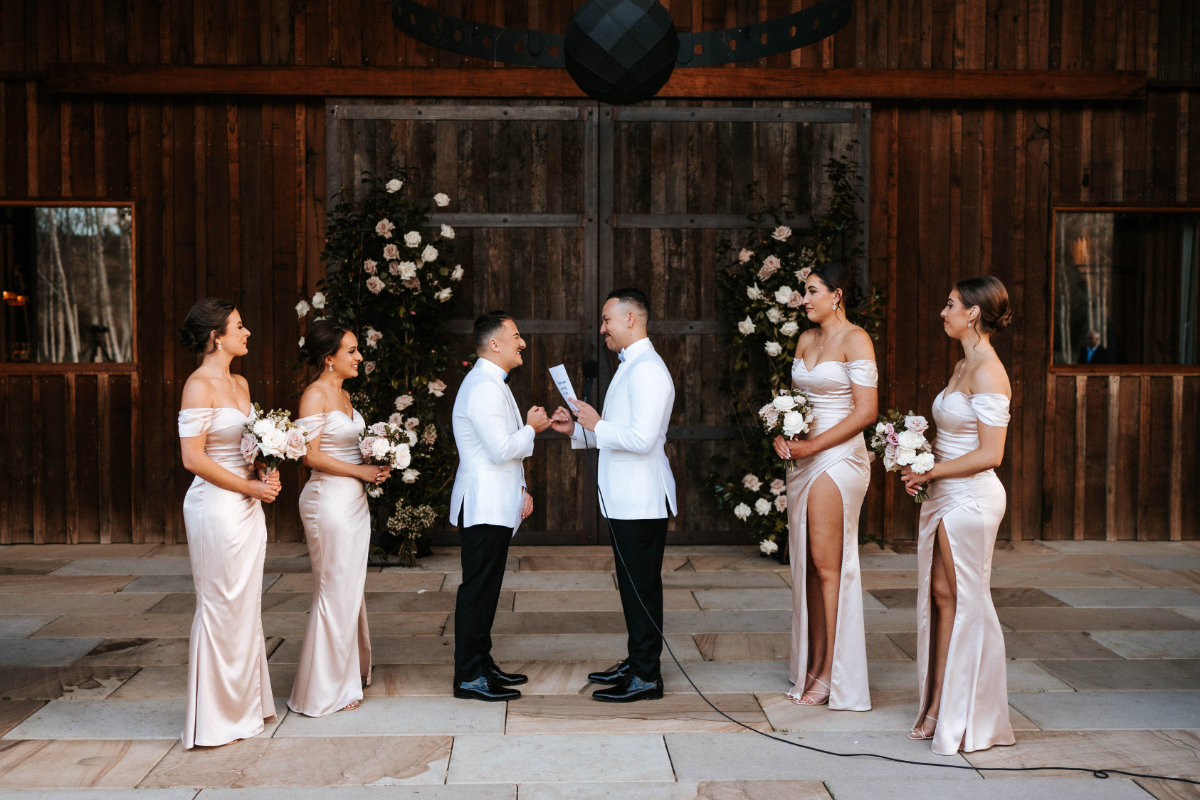 Junior bridesmaids/groomsmen
If you want to involve any younger family members between the ages of nine and 16 in the wedding party, this is the designation they will receive. As part of the wedding party posse, they'll attend major functions and help with the same responsibilities. Often they are not required to fulfil any particular duties or tasks. This is a wonderful way to include younger family members who are on the cusp of adulthood.
Mothers of the wedding couple
The mothers of the wedding couple will usually be elated to perform any tasks assigned to them to assist on the wedding day. Some popular choices include being the official witnesses for the ceremony, delivering a speech, or bringing the vow cards up to the couple.
An inspired idea is to have your mother and/or the mother of your partner collaborate with your celebrant to deliver parts of your ceremony. This is especially popular with couples who want an extra personal touch in the official section of their wedding.
We recommend discussing potential responsibilities with your parents before assigning them. While you might feel like a speech is the ultimate opportunity to show your guests how important your mother is to you, your mum might want to enjoy the day without the stress of public speaking.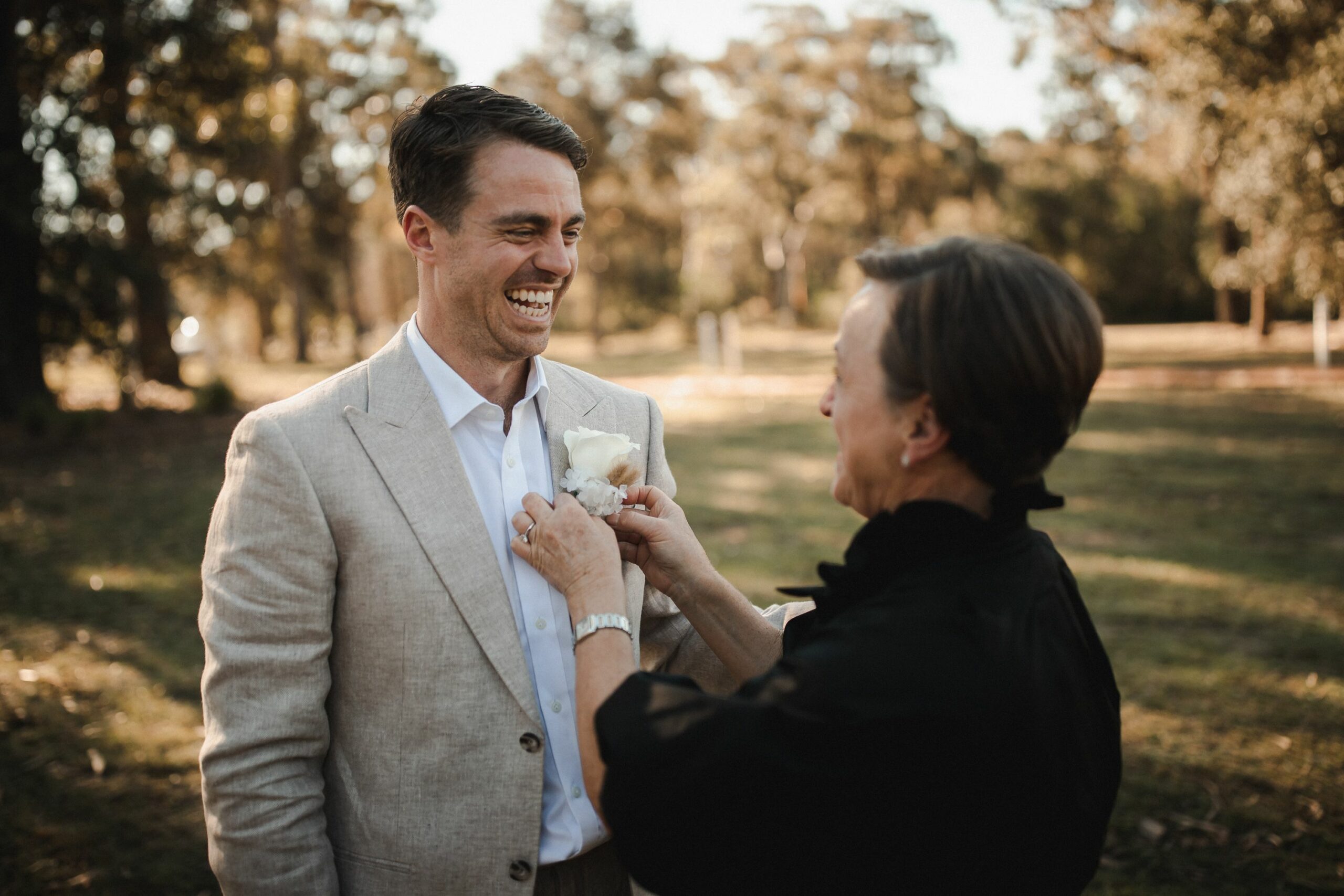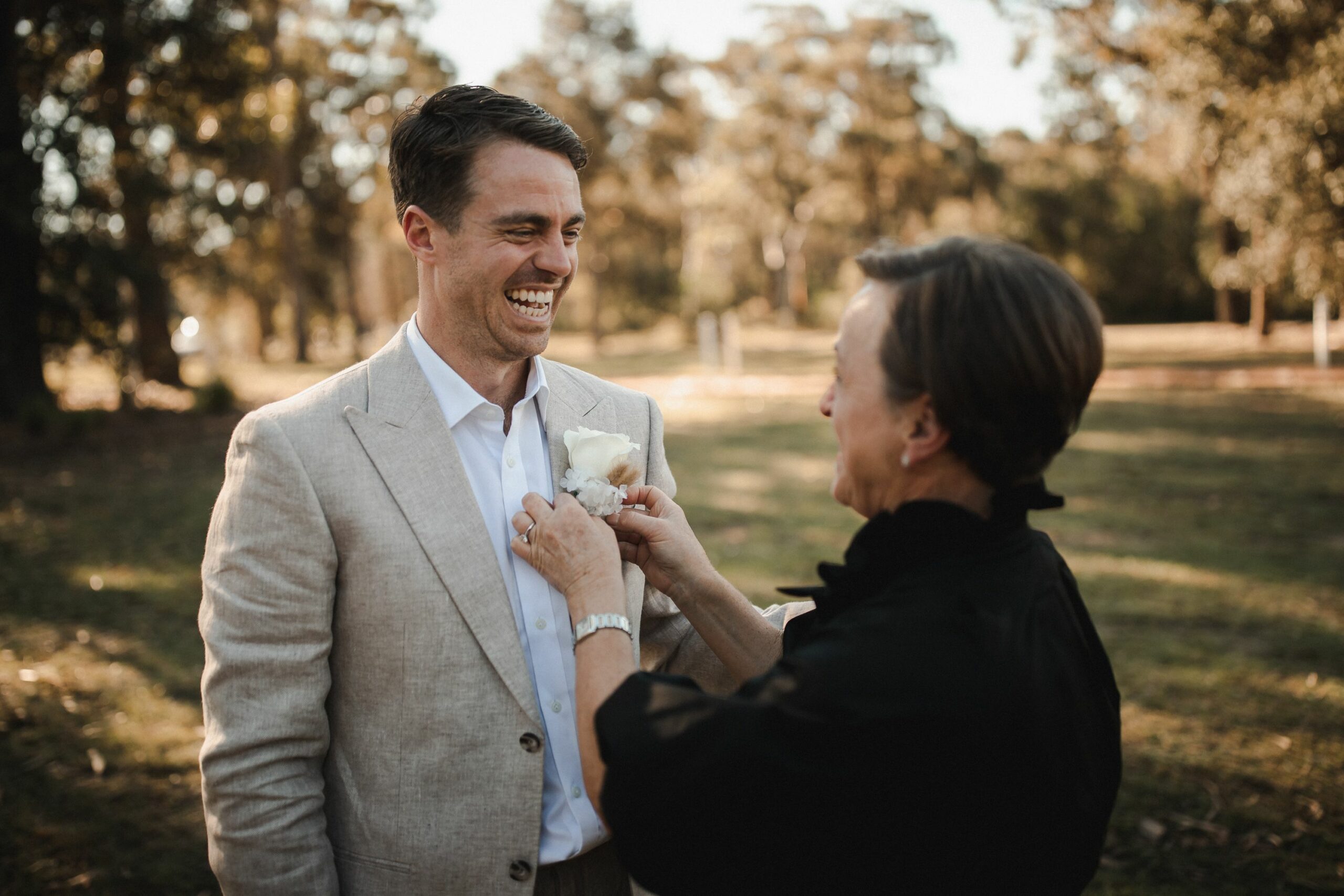 Fathers of the wedding couple
Traditionally, the father of the bride will pay for the wedding, however, this is very uncommon in modern society. Many modern couples will pay for their wedding themselves or receive financial assistance from both sets of parents. The FOB can be assigned various tasks such as airport pick-up duty for relatives and guests, giving out directions to the wedding site, doling out tips to staff on the day of the wedding and making a speech (usually full of 'dad jokes'!).
The most important duty of the Father of the Bride is to walk the bride down the aisle, however, this role can also be taken on by another important person such as a mother, father figure, sibling, or close friend. It's your wedding, so you make the rules!
Traditionally, the groom's father pays for the rehearsal dinner. However, this is not expected or common practice among modern couples. Some couples may opt not to have a rehearsal dinner but rather a relaxed welcome dinner at an eatery close to their wedding venue or a backyard BBQ.
Dads may also help with other formal duties such as receiving and mingling with guests, saying a speech or toast at the reception, as well as helping with any other tasks that may arise throughout the day/evening.
Check out this article for more advice about dads at weddings.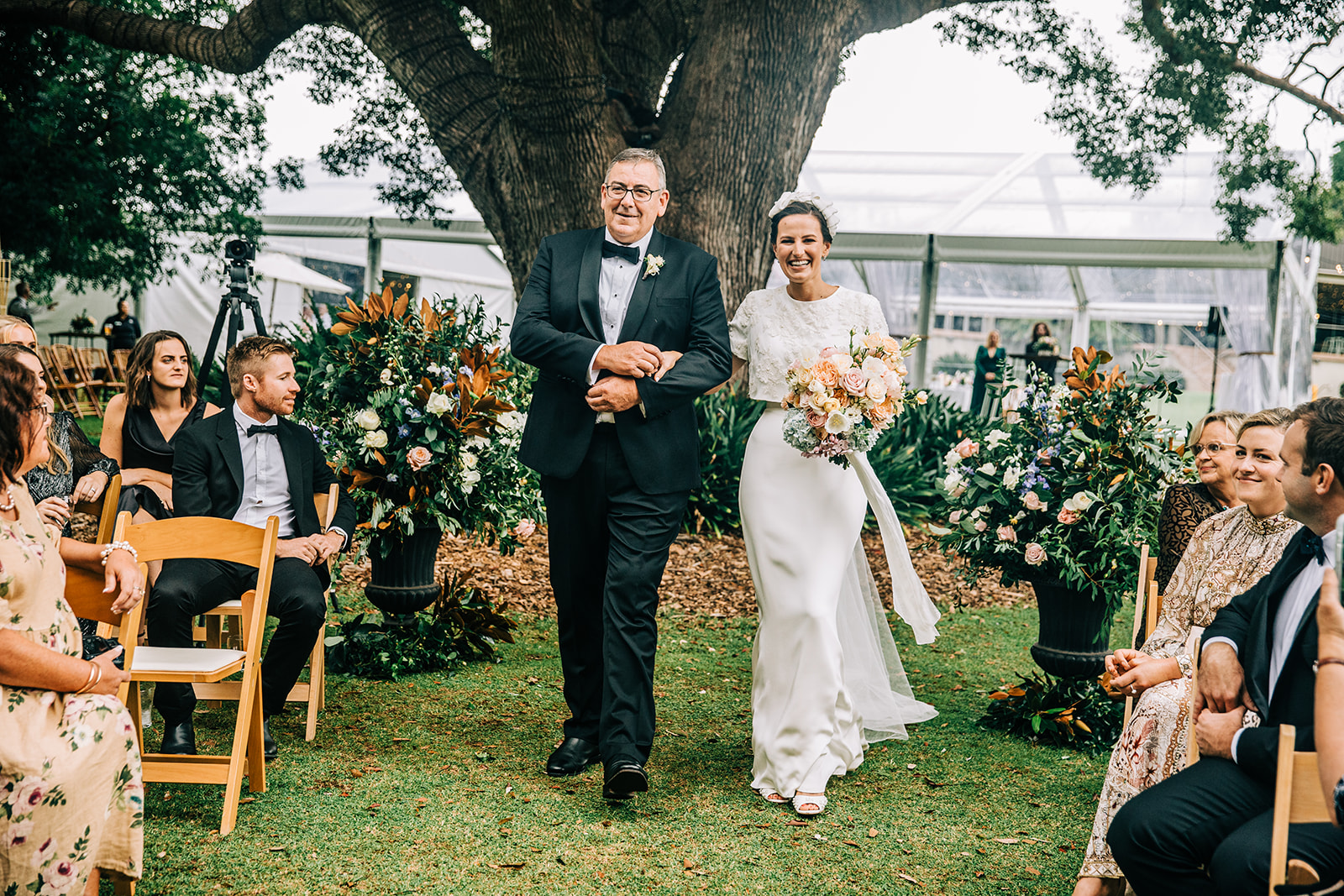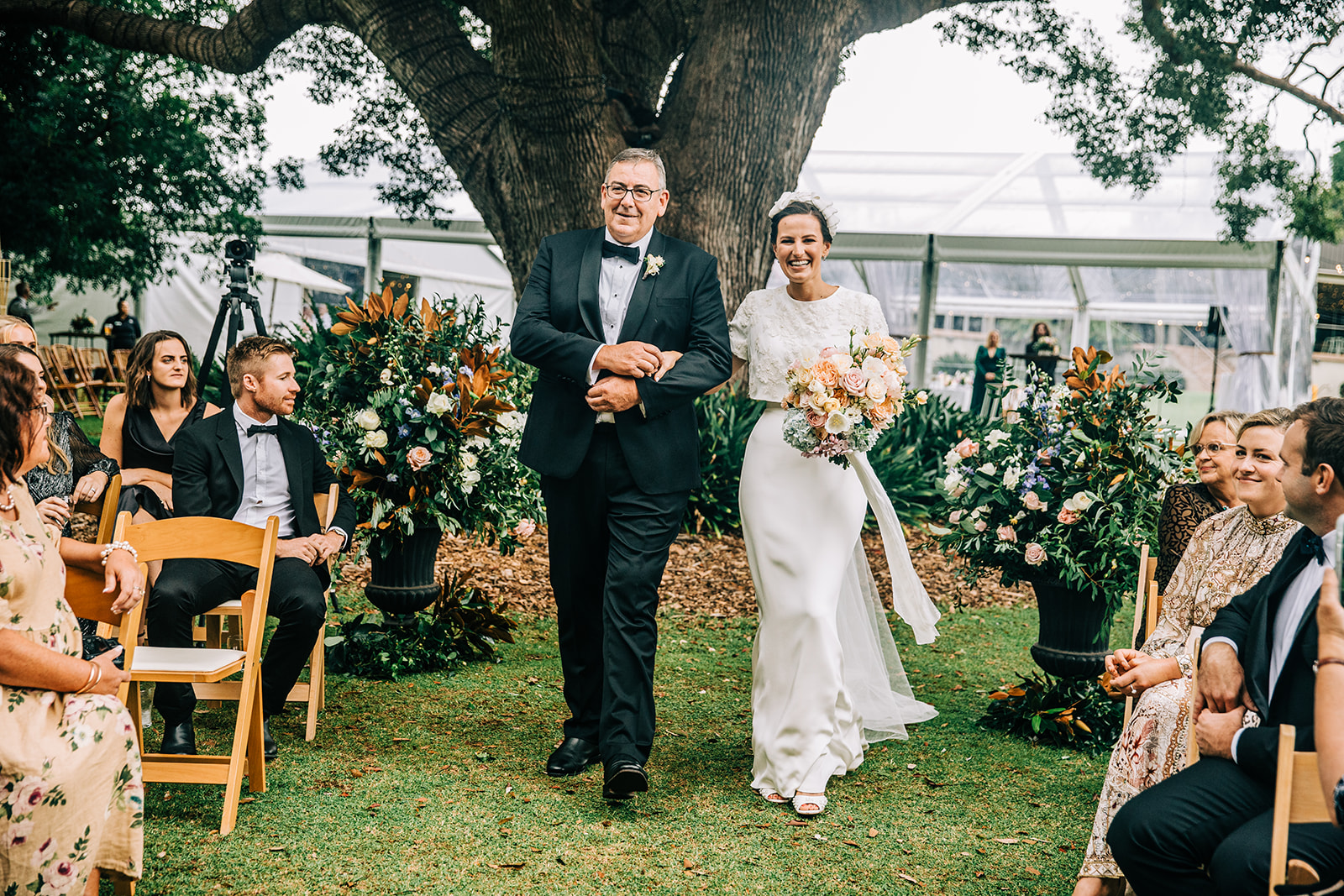 Flower children, ring bearers, and pages
Traditionally, flower children are between the ages of four and eight and are extended family members. However, many modern couples will choose whoever they want to take on this role. In saying this, flower children are generally young, as kids 12 and above may feel more comfortable being given the role of junior bridesmaid or groomsman instead. Their role is to scatter petals down the aisle before sitting with their family for the ceremony.
The ring bearer is a child who carries the couple's rings down the aisle. If there's a flower child, the ring bearer will precede them. The ring bearer will often be given fake rings, just as a safeguard. The rings can also be firmly attached to a small pillow or another object while carried down the aisle.
Pages, also known as train bearers, these children aged six through to nine, are in charge of carrying a bride's train as she walks down the aisle.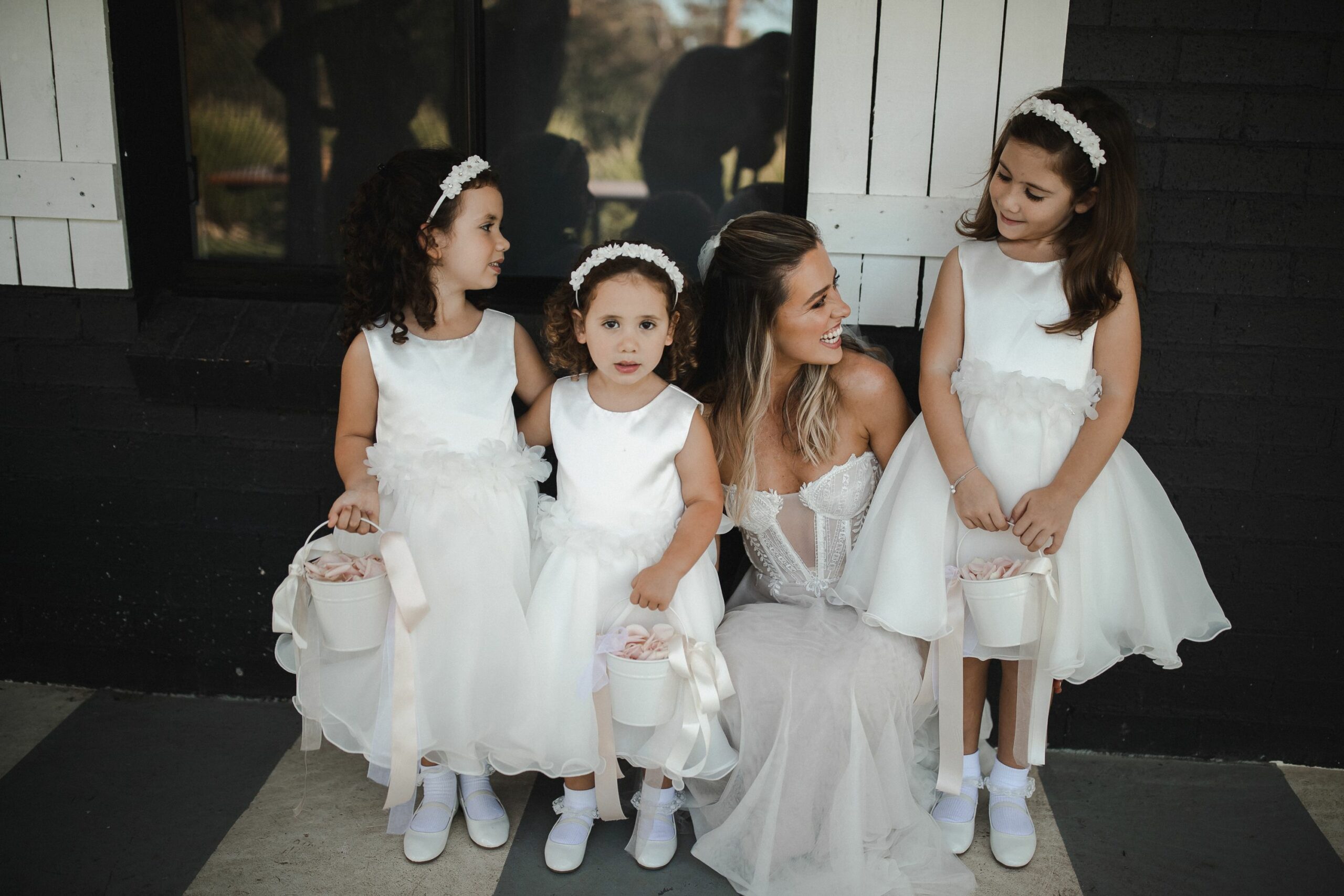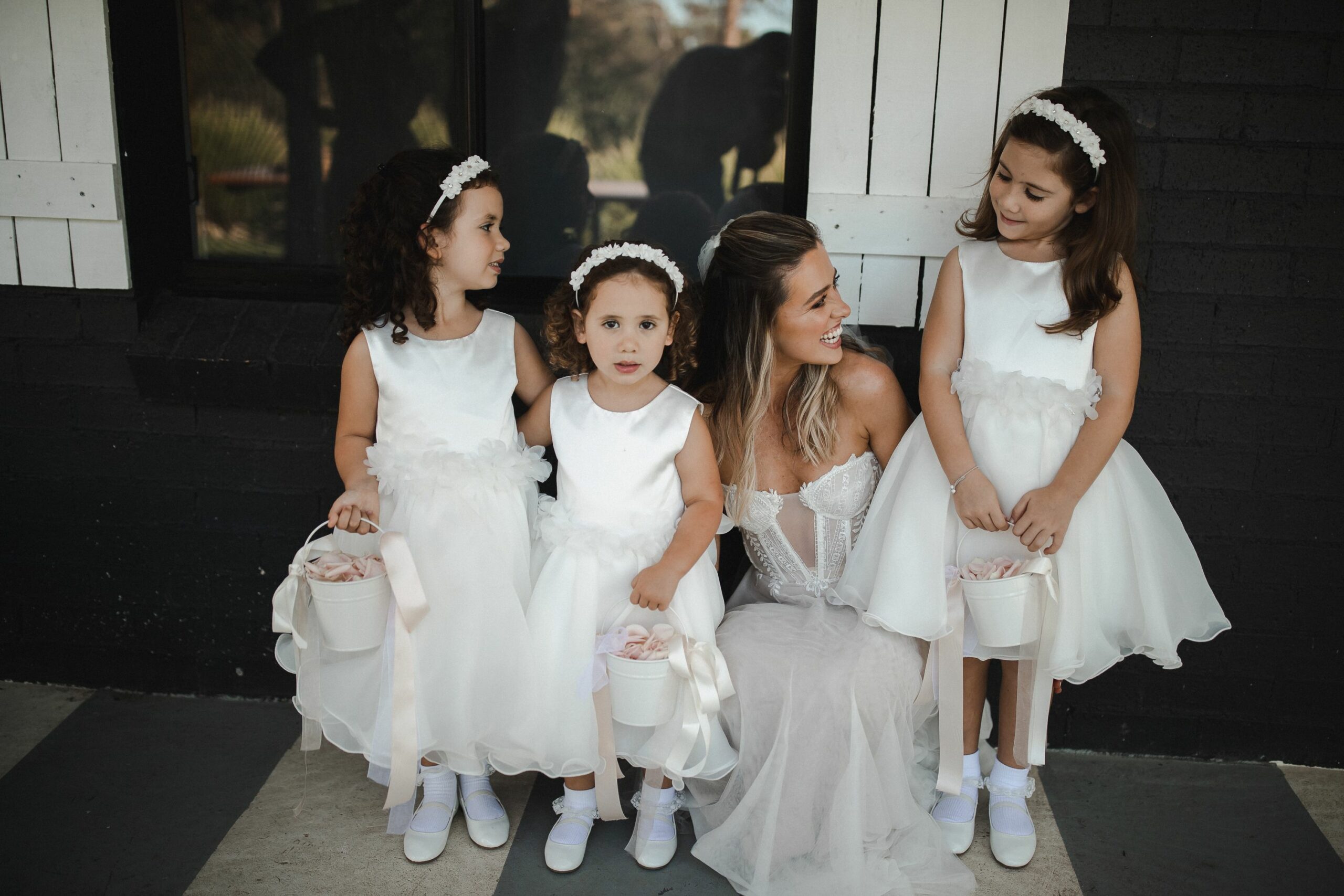 Officiant
This is the celebrant or religious cleric that leads the ceremony and marries the couple. The officiant will also assist the couple in signing the marriage certificate and help with all the paperwork. Your officiant will usually come and visit you and your partner separately before the wedding to put you at ease and remind you of the ceremony's proceedings.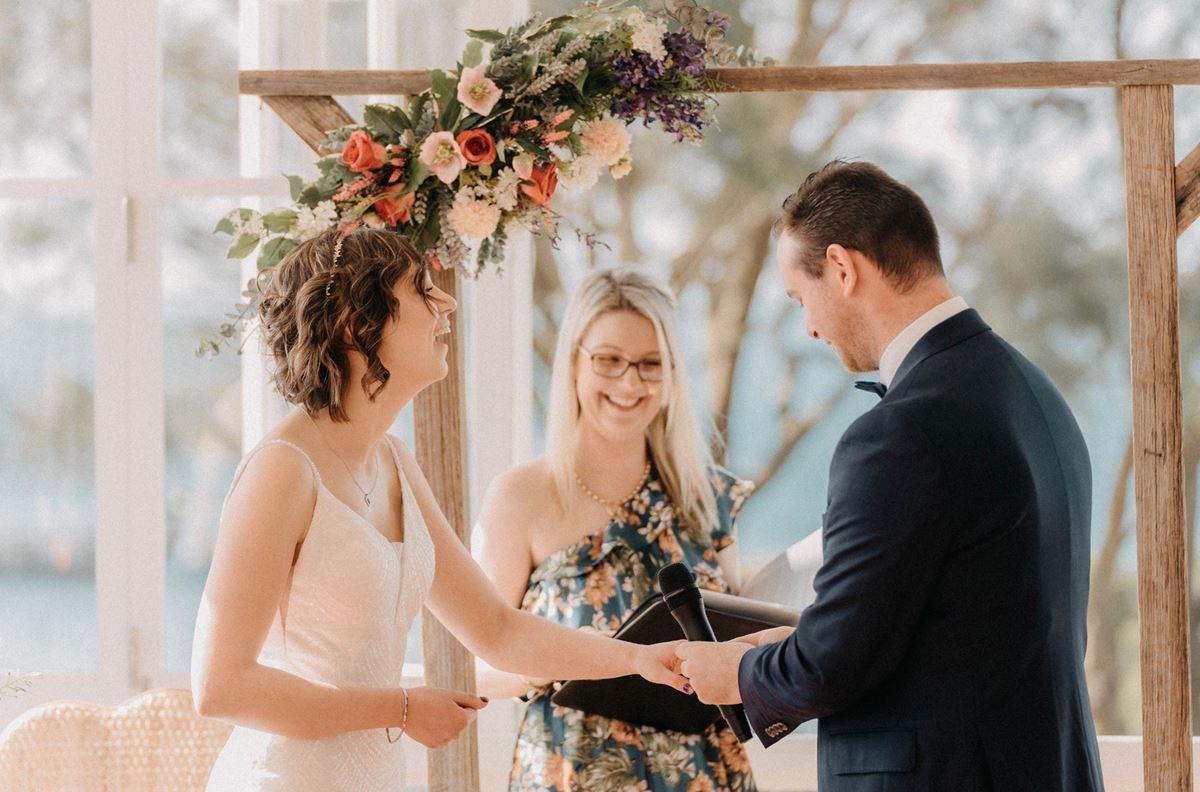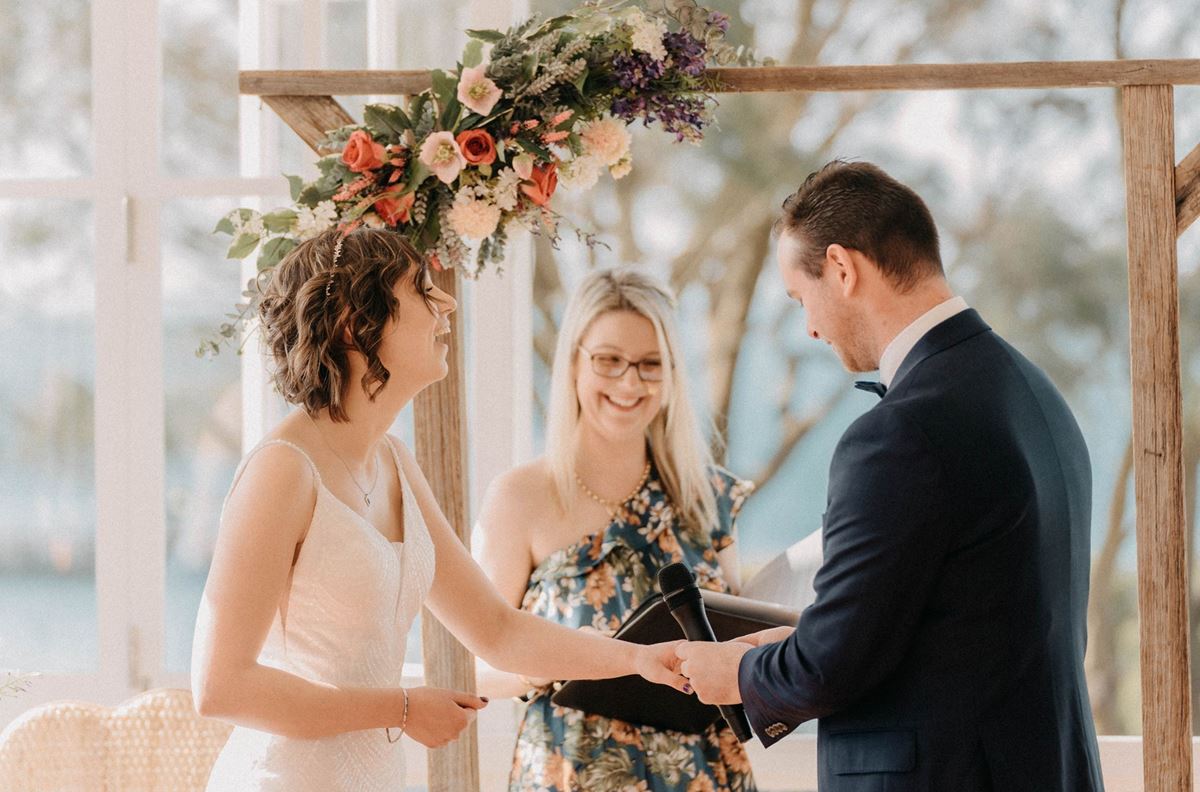 Ushers
This task can be assigned to family or friends who are not part of the wedding party but want to be included. These people will help to escort guests to their seats and around the venue. Often in modern weddings, this is unnecessary as guests from both sides of the wedding couple will intermingle and are happy to find their own seats.
VIEs
These 'very important extras' are similar to ushers but can have many different roles. These are people you may delegate tasks to on the wedding day. For example, you may put someone in charge of getting the guest book signed, fielding guest questions or explaining a family tradition.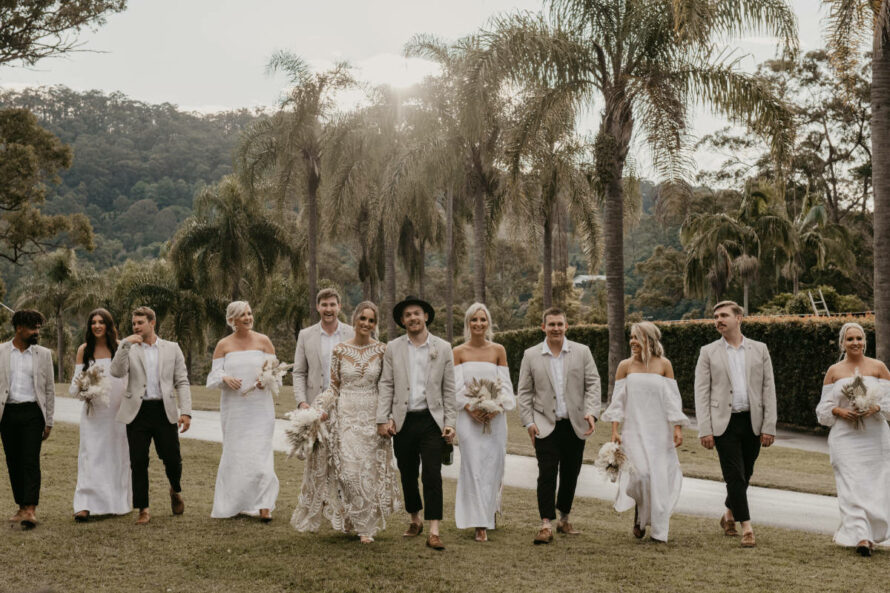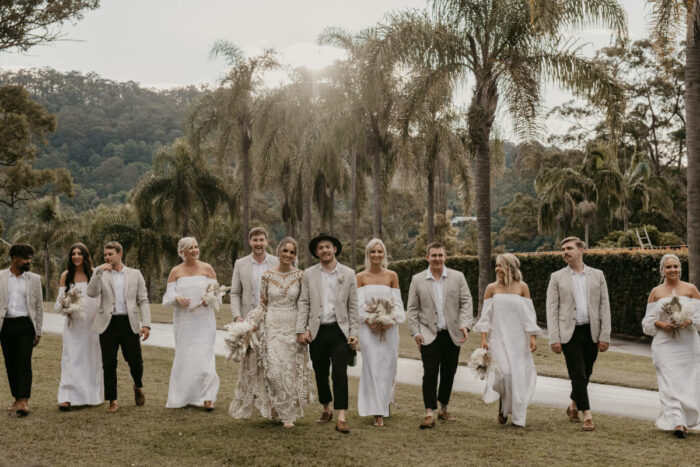 Speak with a wedding specialist