So… you may have heard of the retro tradition of a cake and punch reception. If you haven't, it's essentially a reception post-ceremony where you serve your wedding cake to your guests along with drinks. In the old days, this was commonplace. Couples would have their wedding at the church, then head to a hall or have cake and punch right there at the church.
But "punch" doesn't necessarily mean punch. It could be champagne, mimosa's cocktails, whatever you like! We like the idea of opting for something that goes well with cake, like Irish coffee or espressotinis (there are carts for this!).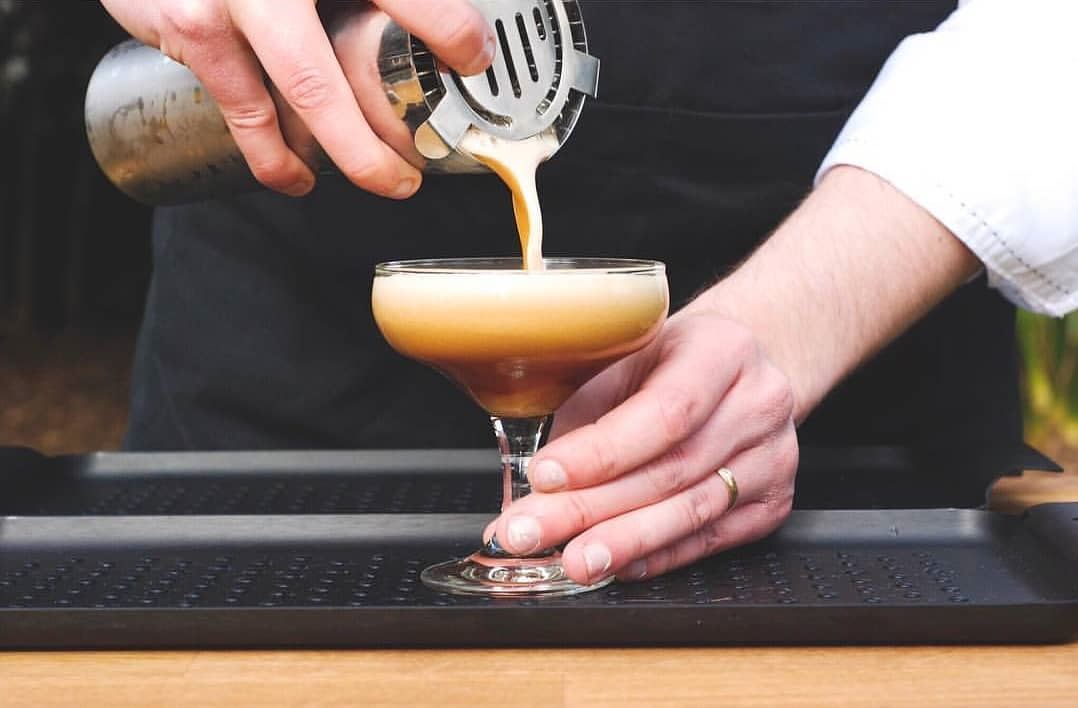 And on that note, you don't even have to have cake, either! Many couples are loving donuts at the moment, but you could have cookies, apple pie, sandwiches, slices, sushi, fruit and cheese platters, whatever your hearts desire! I recommend ICE CREAM!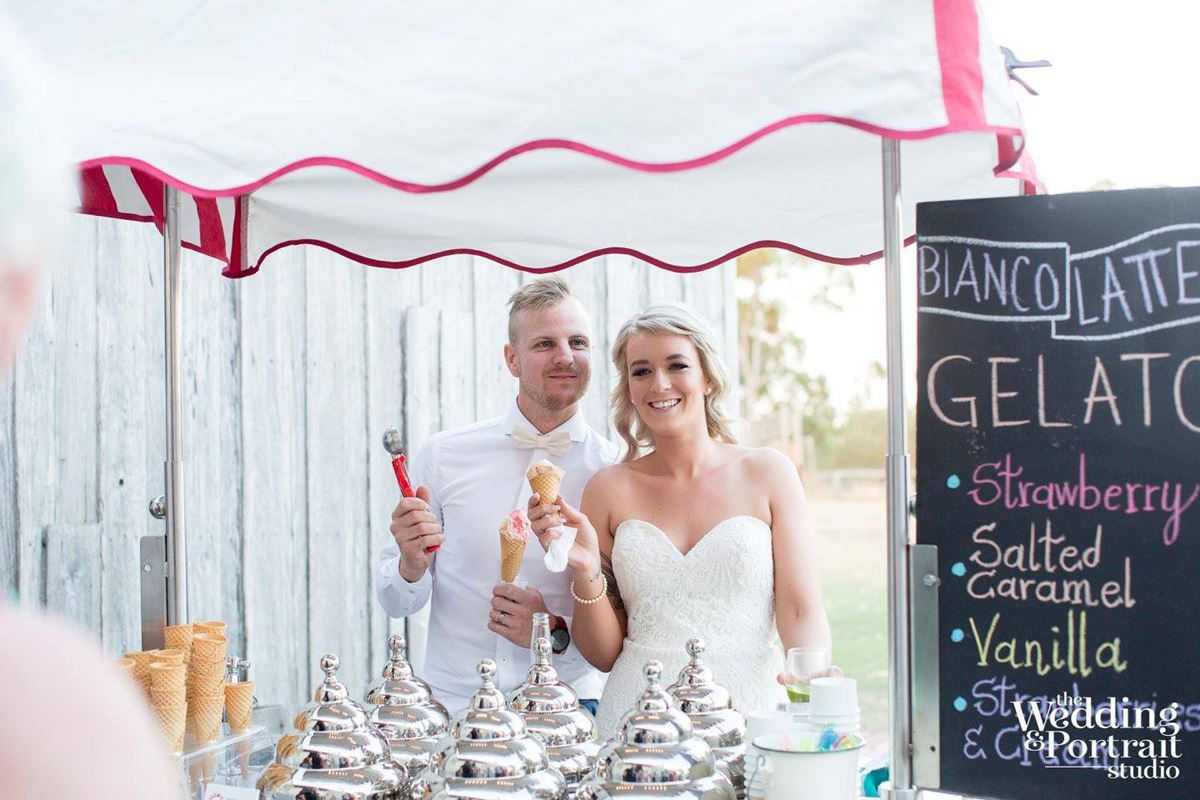 The beauty of the "cake and punch" concept is, you don't need to have it INSTEAD of your reception if that is important to you, but you can have it in addition. Especially if you're inviting a whole bunch of people to your ceremony but not your reception, then they can still feel like they're a part of it. This also works well if you're having a large gap of 1.5-2+ hours between the ceremony and reception, as guests can have some cake and drinks to tide them over before dinner, and they will be able to mingle and enjoy each others company while you have your photos taken!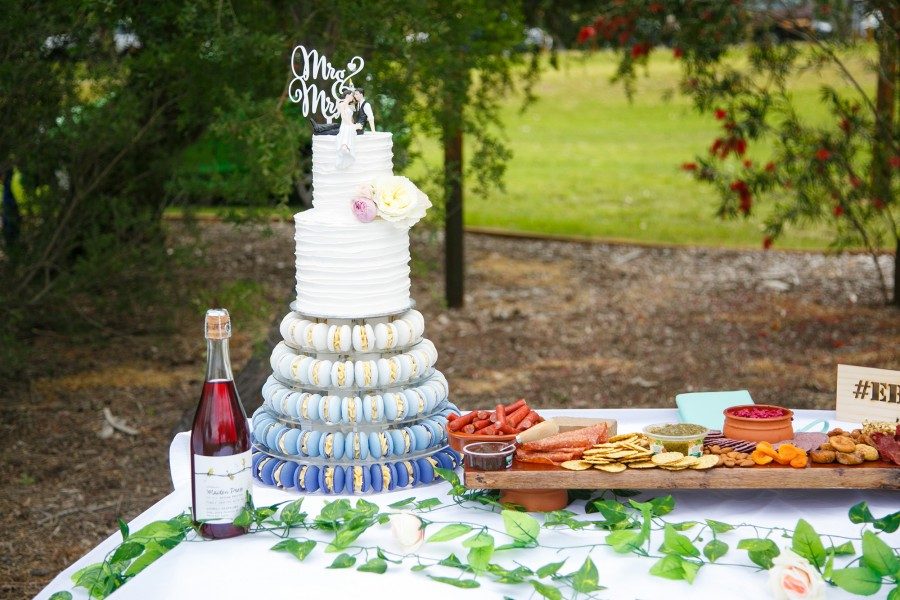 Friends of mine did exactly that – had 150 or so people invited to their ceremony, then just 80 attended their reception. They had food and drinks for people post-ceremony, greeted people and said hello, then went and got their photos taken! Guests could all mingle, and those who were invited to the reception received an addition invitation stating where and when that would be.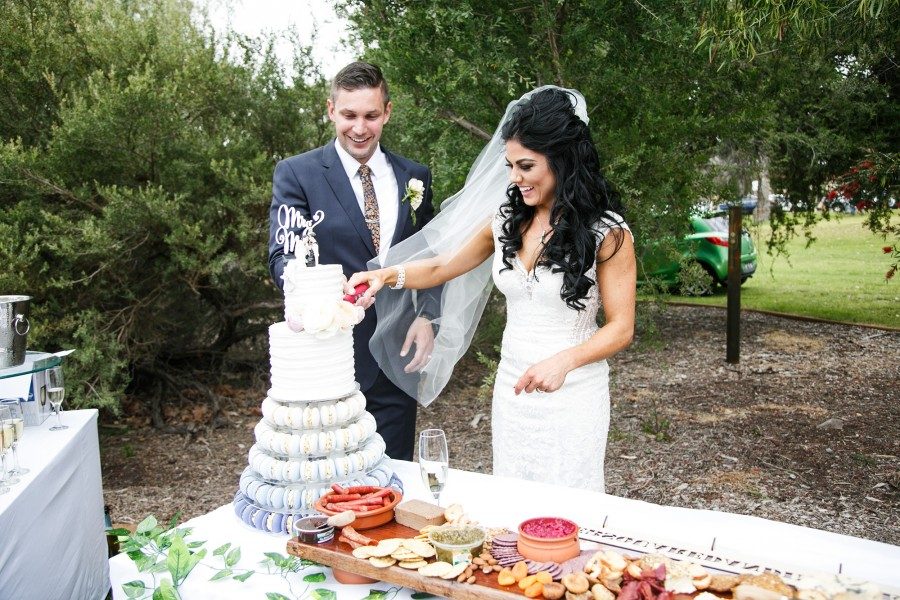 Real weddings couple Erin and Eric decided to cut their cake and have a champagne bar right after the reception, which allowed the day to flow.  "We mixed things up by having a drinks service and champagne bar, along with a grazing table," smiles Erin. "We also chose to cut our cake at this point, which was a passionfruit macaron and mud cake tower. I also did a speech when we cut our cake – to break things up".