At Easy Weddings, we are obviously old school romantics, and suckers for a great big wedding celebration. One of our favourites is the destination wedding, where the whole family is together for days and there are many fun events before and after the wedding itself.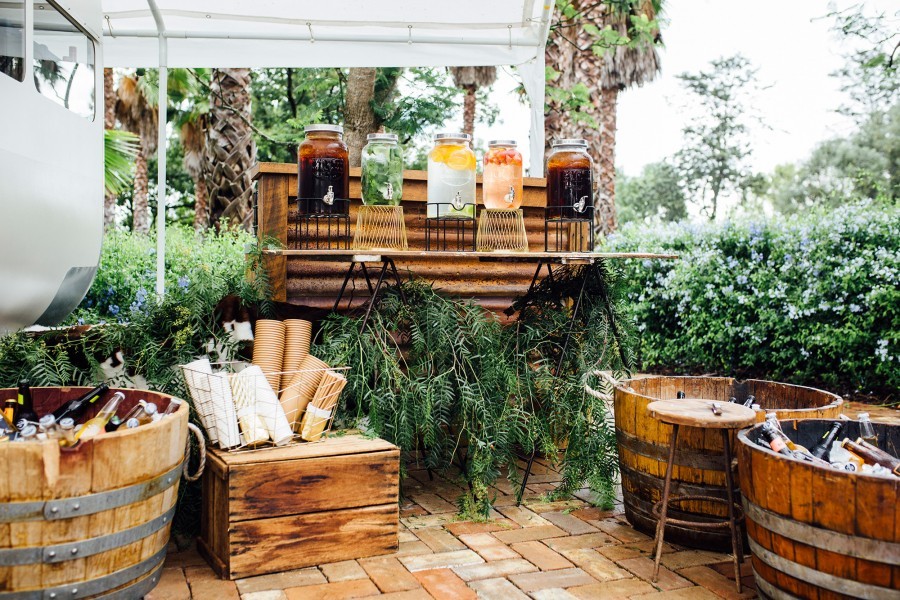 Your wedding is such a big deal, who wouldn't want to make into something longer, right?
You might not be planning a destination wedding, but you can take a page or two out of the travel itinerary and make a festival of your wedding celebration. We like to call it a wedfest!
By wedfest, we mean turn your wedding into days of festivities and activities, something like the wedding Olympics! You can do this from home and need not be as complicated or as expensive as it sounds. We are not talking about the Buck's/Hen's night or bridal tea traditions, because these happen usually in the weeks leading up, and are stand-alone events of their own.
Consider that on the day itself you will have the wedding ceremony and the reception afterwards. But if you don't want to stop there, here is a list of ideas for other wedding events you can also scatter on or around your big day. You could add one, or two, or a whole bunch!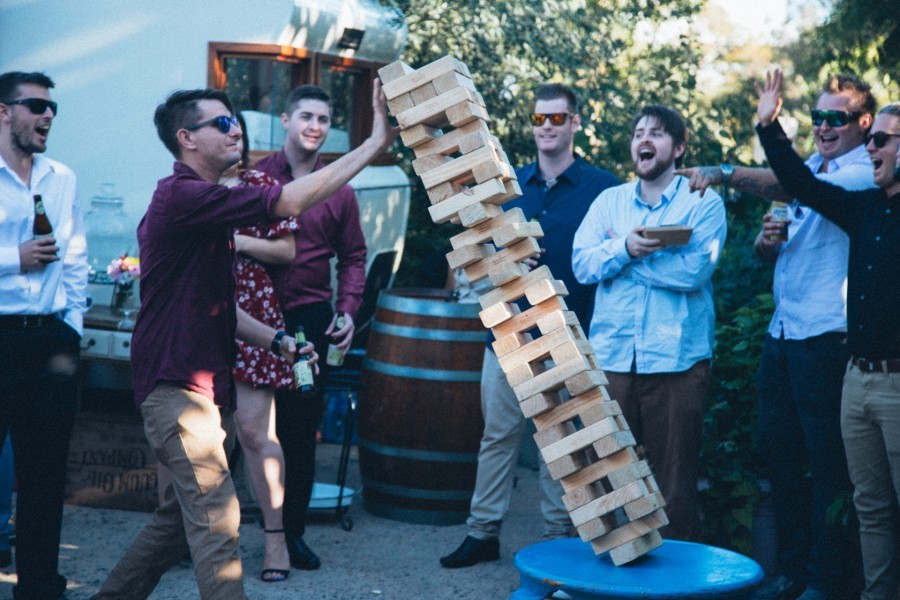 Some of these ideas you will be familiar with, but you might like to think of a new twist on an old tradition.
The key here is to create more fun, however, not more stress and more work. So, if the idea of planning your wedding and reception already feels like a bit much, don't think you need to add these ideas. Your day is your day. If the idea of a wedding festival event appeals to you, your partner and your guests, then, by all means, enjoy!
In the days leading up
Flower arranging
Why not book a personal flower crown making class? What a fun getting-to-know-you activity for bridesmaids who haven't met yet or older family members like your Nanna who would love to be included in extra events. Throw in some champagne and everything is instantly more fun!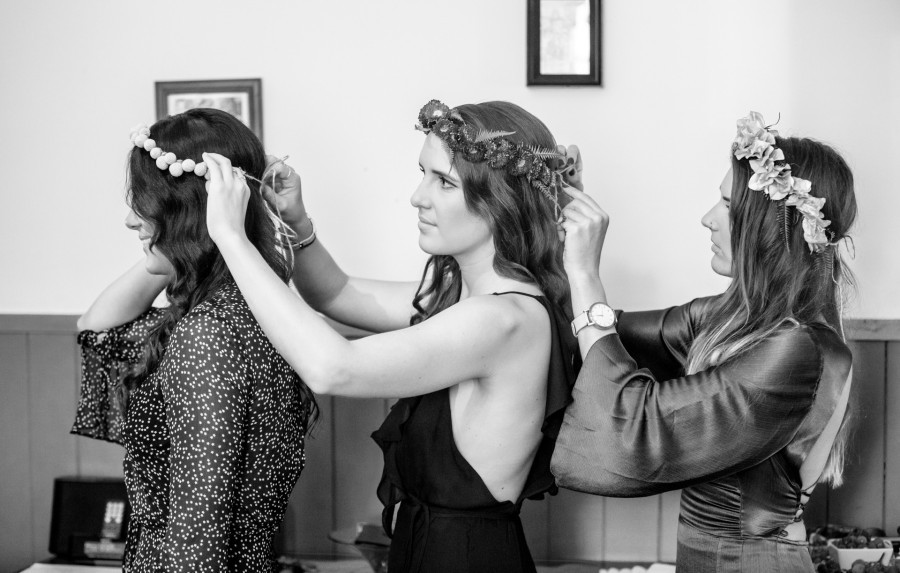 Children's day
If you have a lot of little ones in your life who won't be included on the big day, why not spend a day celebrating with just them? Create a children's birthday party style afternoon, but with your wedding as the whole theme, and then get in there and play with them and their parents.
Organise a scavenger hunt, games like pass-the-parcel, a piñata, musical chairs, face painting, balloon animals, petting zoo, teddy bear's picnic; your ideas are really only limited by your creativity. If you do this the day before your wedding it's a wonderful way to remind you to relax and just enjoy the moment, instead of letting yourself get overwhelmed with stress.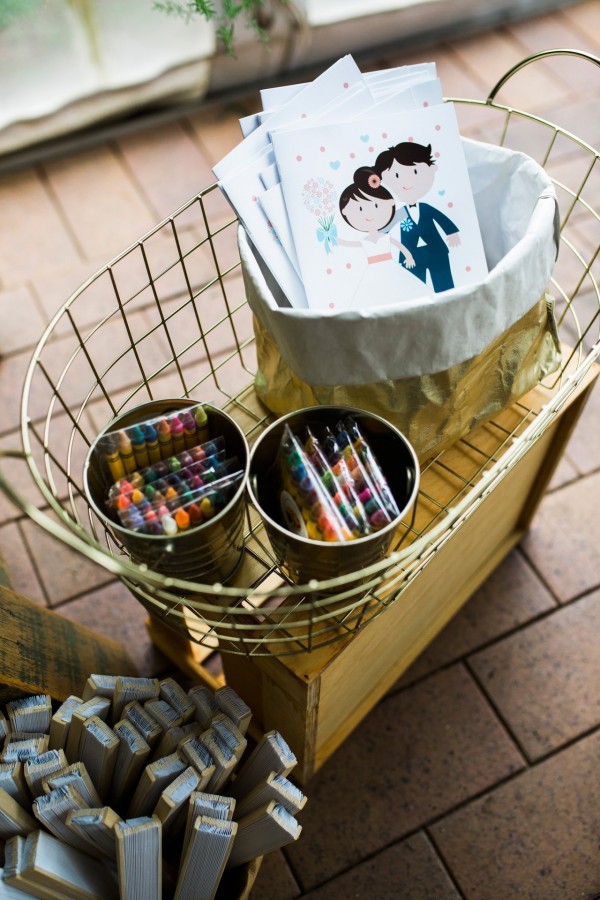 Cooking class/cocktail making
You could arrange a cake decorating or patisserie class, or cocktail making, for your wedding guests the day before your wedding. Use it as an opportunity to design your own signature cocktail to serve at your reception, or to make gorgeous little cakes and sweet things for a wedding high tea.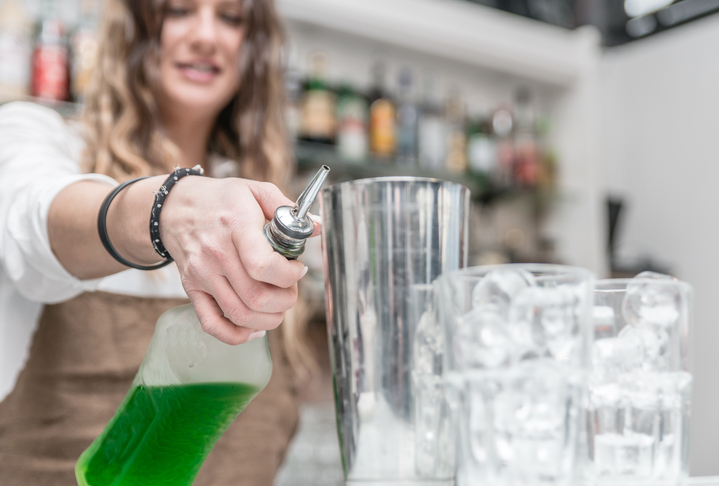 Rehearsal dinner
Although most couples will not have an actual rehearsal of their wedding ceremony, they will still have a 'rehearsal dinner' the night before the wedding. This is a great way to get family and friends together the evening before, especially if people have travelled away from home and would be looking for company for dinner anyway. Choose a cute pub or bar nearby and use this as a reminder to chill out and enjoy being with your loved ones, who you might not get around to spending time with tomorrow.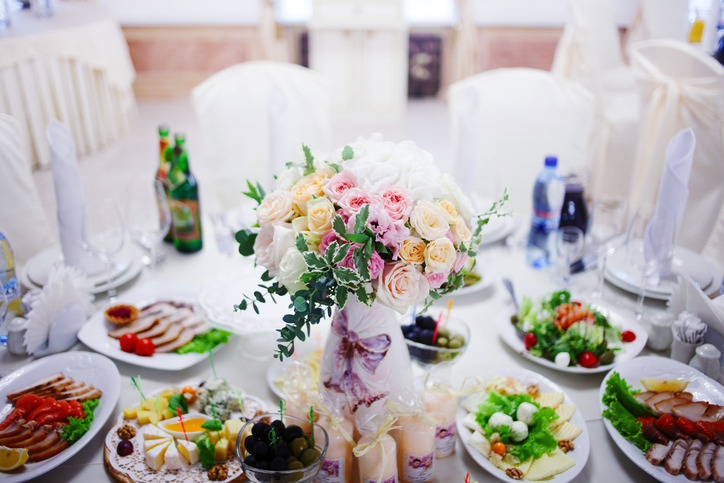 Organised tourist attraction visit (walking tour, winery tour, surfing lesson)
This idea is a fun activity, gets together people who have travelled and showcases your hometown. Arrange a locally flavoured tourist attraction the day before your wedding for some casual good times and unique memories. Plan a walking tour of your city, such as a chocolate or ghost tour, or a winery tour, a famous local lookout, or if you are coastal, arrange a surf lesson followed by brunch. Think outside of the box on this one and choose a tourist attraction that you think everyone will love.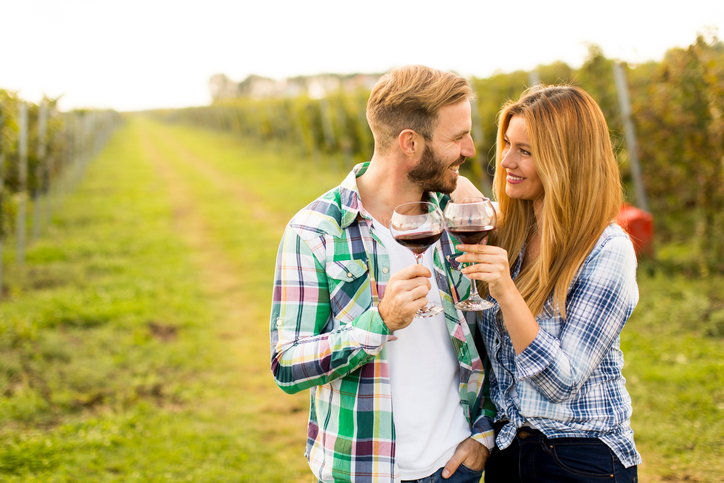 On your wedding day
Golf/yoga/dance class
Start off your day at dawn with your bridal party and a quiet and peaceful moment. Slow the pace down significantly on what will go on to be an extremely hectic day. Start with a long walk in the bush, a round of golf, a yoga lesson on the beach, or something else laid back and relaxed to begin your day with the right frame of mind.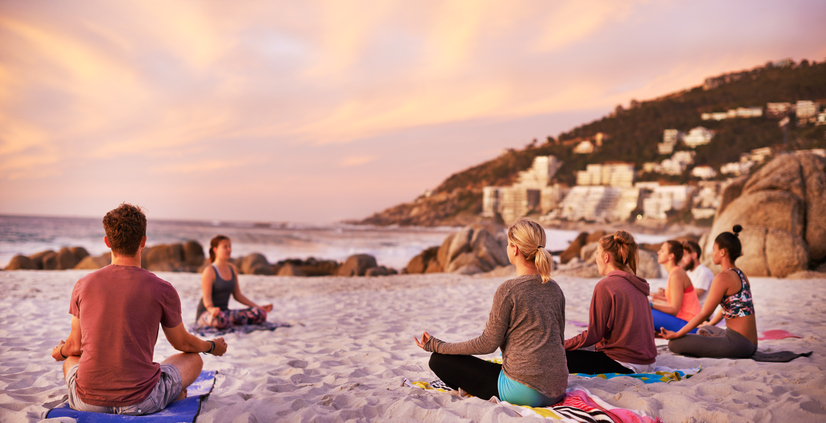 Manicure/pedicure
Gather your girls together for a manicure or pedicure on the morning of the wedding. It makes everyone a little calmer and more centred, goes well with a glass of champagne, and also goes toward making you all glamorous and polished for the big event.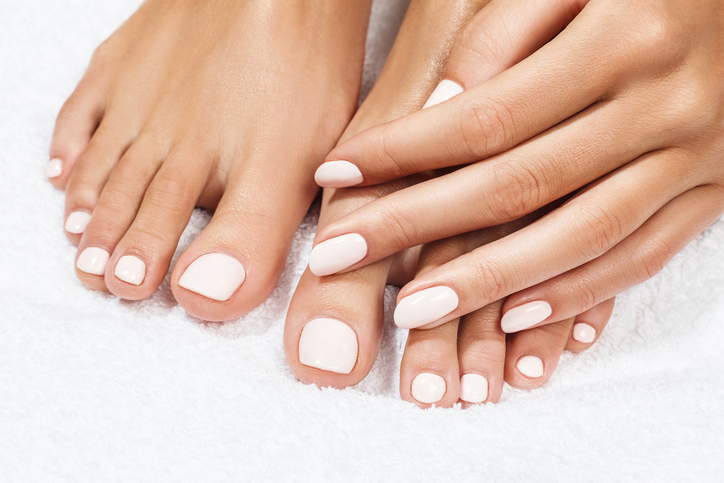 High tea/Wine tasting/Organised lawn games
Too many weddings today take several hours out between the wedding and reception for the bridal party to do photos, but leave everyone else with nothing to do. Don't forget the rest of your guests; plan something fun for them too! You could arrange a high tea, wine tasting, some organised lawn games, even a chill-out zone with a marquee, groovy music and lots of cushions.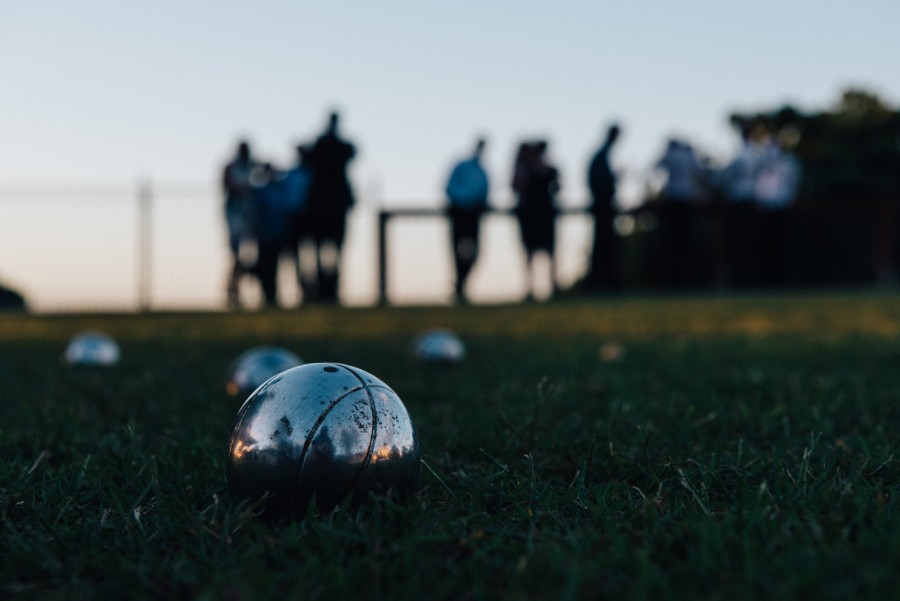 After party
Some people never want to go home. After your reception, why not plan something in the wee hours for those party animals who just won't quit? Arrange a late night bar for everyone to meet up at, a beach house with drinks and pizza for everyone to go back to, or even a mini food truck festival in someone's backyard?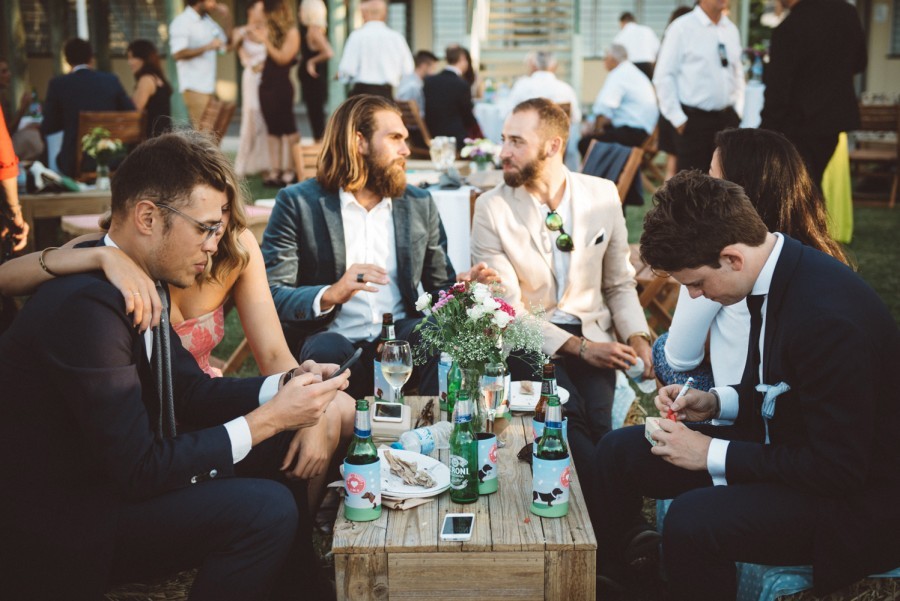 Winding down in the days after
Spa day
Book a spa day for your bridal party and guests the morning after to recuperate and rejuvenate. Everyone appreciates a massage, a long hot soak or steam, or an energising facial when they are feeling a little under the weather. It can be a wonderful thank you to your family and friends for celebrating with you last night.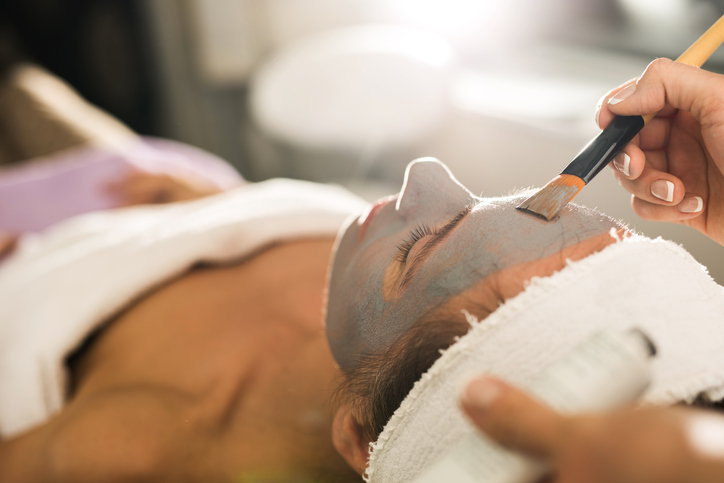 Morning after breakfast
Gather young and old together for a morning after brunch to swap stories and have one last catch up before your festival is over. If there is one thing Australians know how to do, it is brunch, so why not make this an event for your wedding as well too?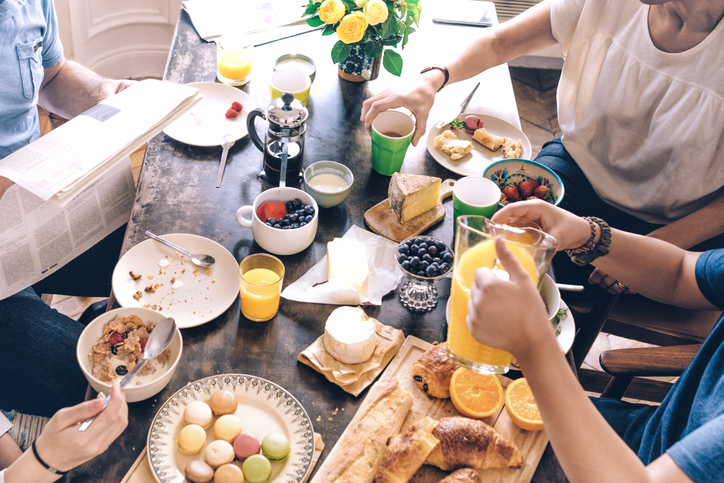 Mix and match and choose as many of these ideas as you like. They are an incredible way to stretch out the festivities and also ensure you include everybody and get to spend one on one time with all of your guests. If you never want the celebration to end, make it more than just a wedding; make it a wedfest!