There are so many choices to make about your wedding day, and with some, you don't know where to start.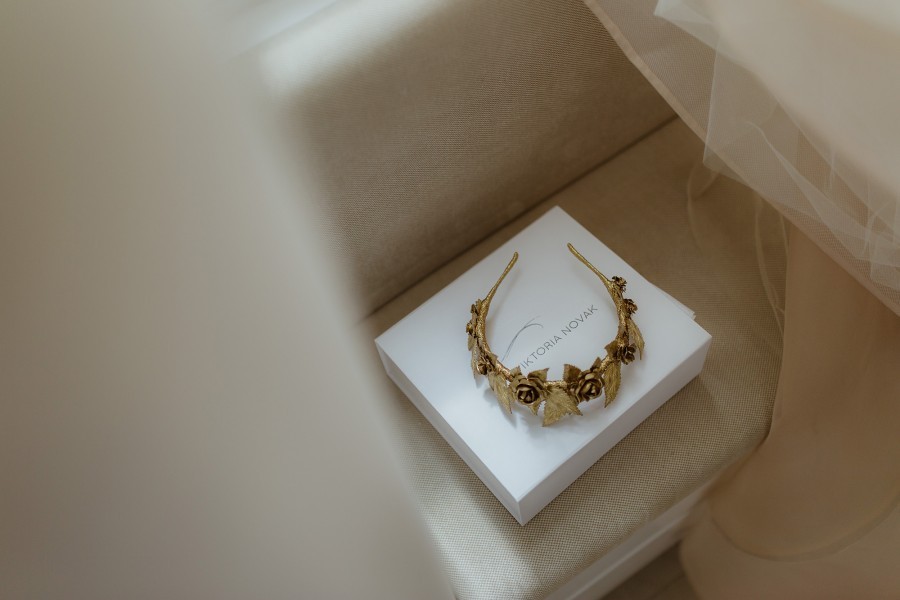 Many aspects of your wedding day are choices that you will make just for you. Some things you will do because it is traditional, or because brides in your family have done this. Some you won't have any idea about.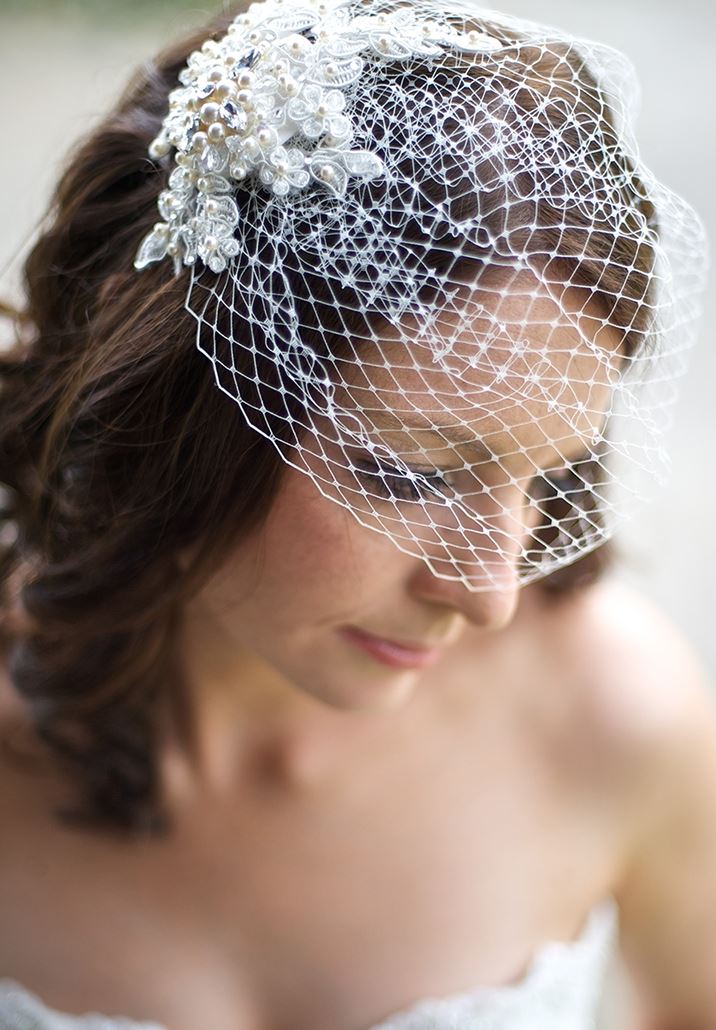 One of the more interesting wedding customs is the veil.
Traditionally worn to protect the demure nature of the bride (or perhaps to substitute one bride for another without the unsuspecting groom knowing!), the veil may not have a lot of relevance in most modern weddings today.
The bride is rarely presented to the groom as a demure objet d'art anymore. And while it is reasonable that she wants to hide until she gets to the altar and surprise him with how awesome she looks, he has probably seen her before and it may not be all that surprising. Some brides might feel quite odd in a veil.
Do we really need the veil? Why doesn't the groom wear one as well? And what about when there are two brides; do they present themselves to each other? And if so, who lifts the veil first?
It has become a gorgeous wedding custom that you can follow if you like or throw out the window if it is not for you. In some religions and cultures, it is still very much a part of the bride's attire. In most bride's looks, however, the veil is an optional extra and something that you may just want to do because when else are you going to get the chance?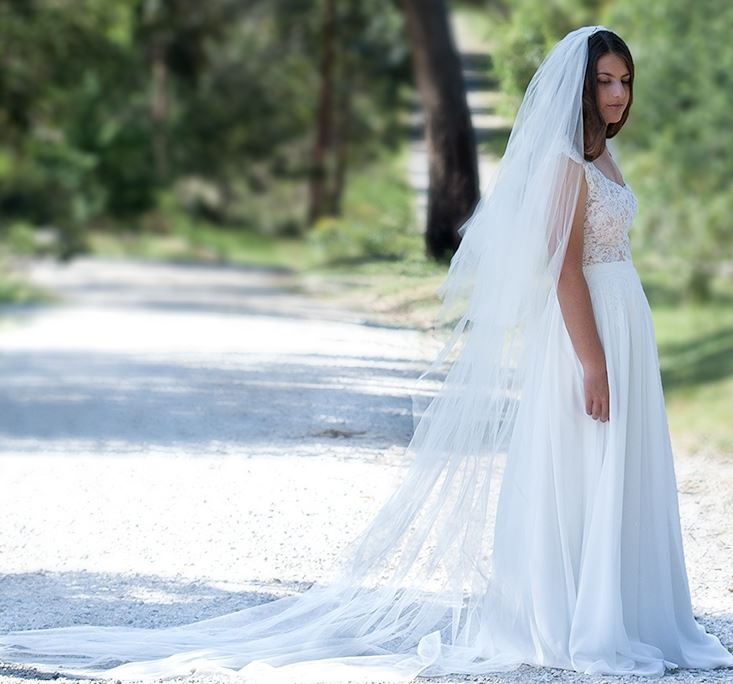 What are your veil options?
You might like the drama of a veil but are not sure if you would wear it covering your face. There is a range of options that will include a veil in your complete bridal look without going too traditional.
For instance, throughout the first part of last century, veils were not at all in vogue, or if one was worn, it draped down the back of the head instead of over the bride's face. This creates a wonderful look, such as this traditional bride from the 1920s wore: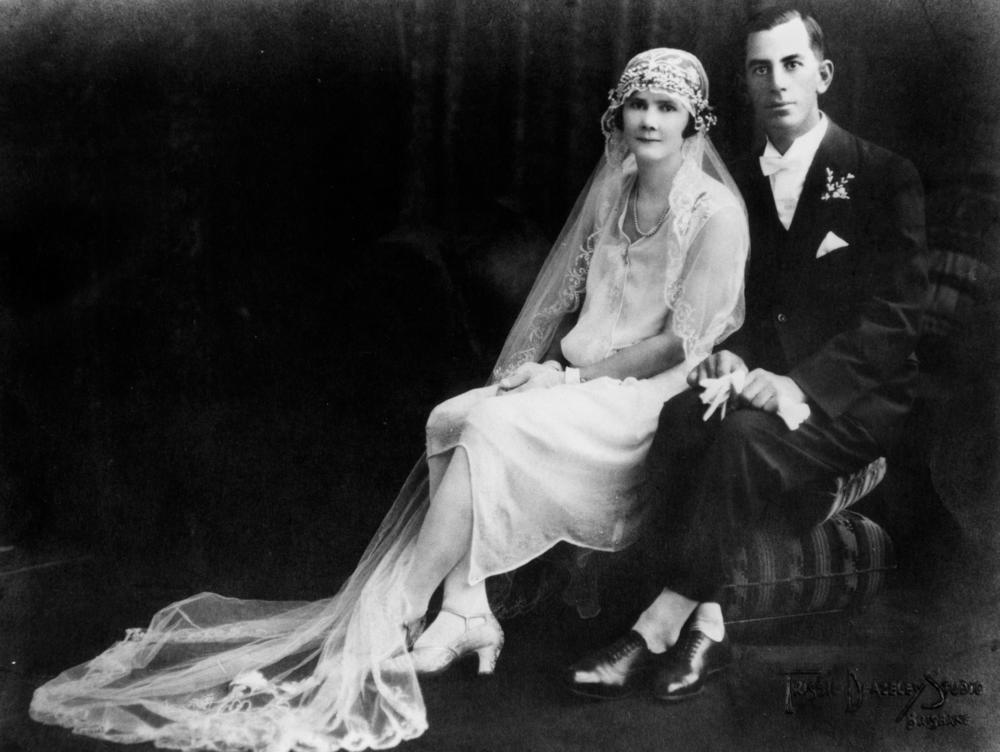 You might like to incorporate the veil in some other way instead, or perhaps go without it altogether. Some girls are anything but traditional, and their look on their big day should certainly reflect this.
Here are some wonderful alternative looks for brides who are considering going without the veil
Headdresses
Headdresses can bring a touch of history or culture to your look, and bring about an effect of a period in time, or of a part of the world.
For inspiration and some lovely looks check out the range from Fletcher & Grace in Sydney or Michelle Pagonis in Melbourne.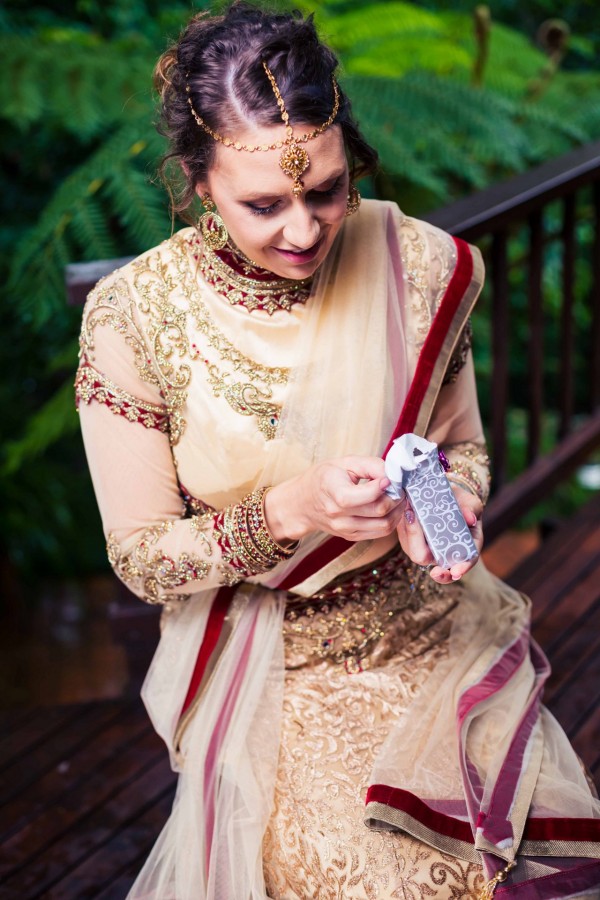 Tiaras and jewels
Wearing a jewelled tiara or clip will never go out of fashion. These can be simple and understated, or a big impact piece; it is all in how you wear it and what effect you want to create.
You can buy pieces already created, or get something bespoke just for you, such as the sweet an stunning items made by Bridal Blue in Sydney.
Side or slide clips can be very dramatic and can create a simply wonderful overall effect. Some clips, for example, have draping jewels as well for a stunning movement when you turn your head.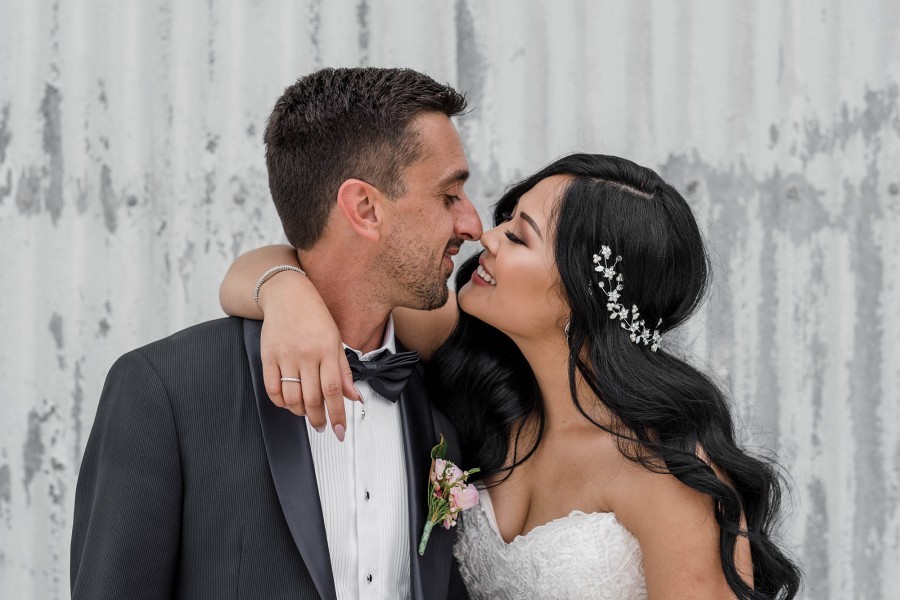 Lace and more
Your headpieces need not be restricted at all by just jewels, crystals or flowers, but can be virtually anything. Consider the original and exquisite use of lace, velvet, satin, ribbon and more by Alishta Accessories based in Melbourne. And if you do still like jewels, crystals and flowers she can add these as well!
For another very talented creator of pieces that evoke all sorts of themes and eras, consider the range by Beads of Paradise. Available Australia-wide, these include every jewel you could think of, as well as lace, ribbons, flowers, feathers and so much more. You are bound to find something perfect for you, and if you don't, they can create it.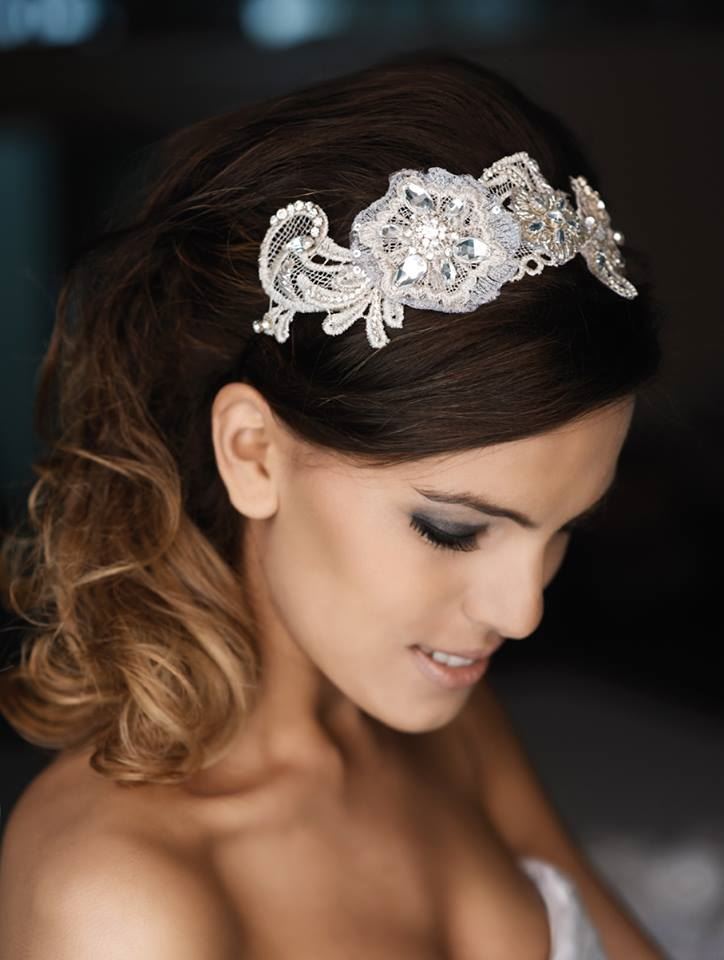 Floral Crowns
For a true bohemian day, get rid of the veil and adorn yourself in a crown of flowers. You can purchase silk ones premade, or get a real one fashioned out of seasonal blooms. You could go for colour or stick with elegant white.
You could even bring back the veil and incorporate it into the floral crown for a look that is again quite unique. Find a florist here.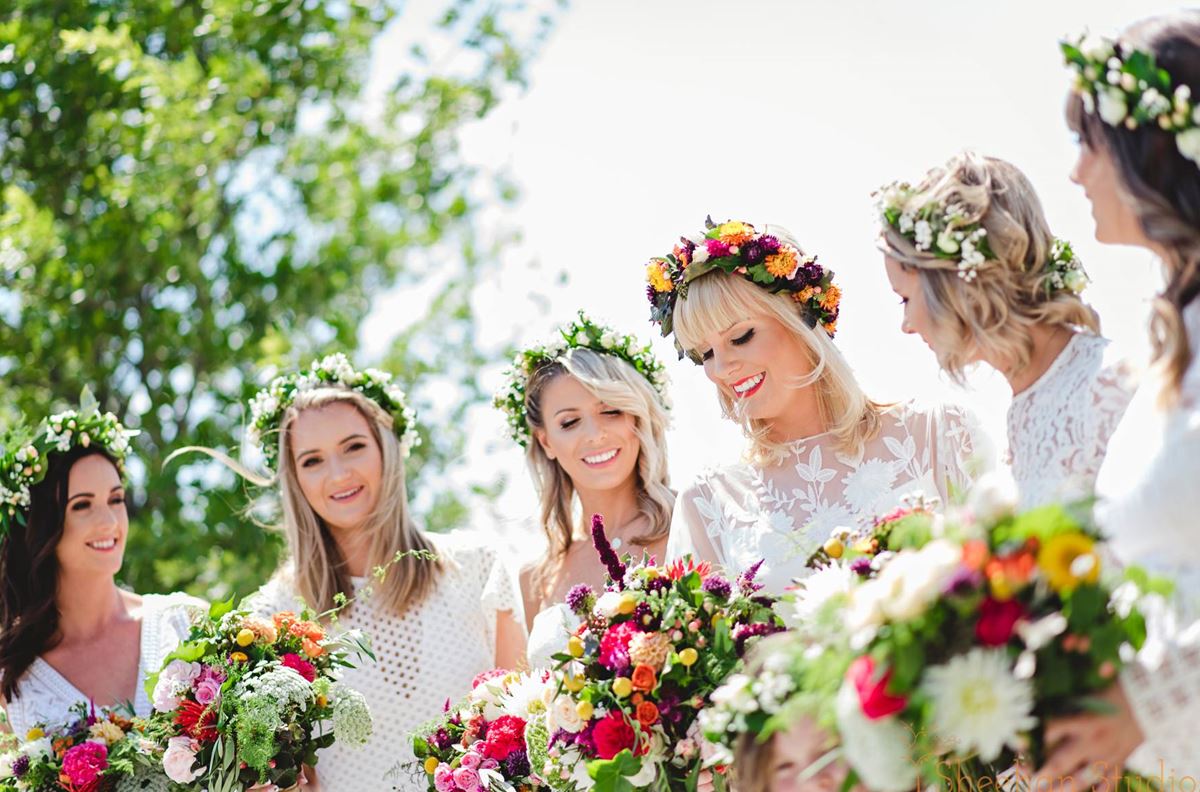 Flower arrangements
More elegant and classic than the floral crown is a floral arrangement pinned in your hair; again this can be either silk or feature real flowers. This is different without being too rustic or free-spirited; you can utilise the flower piece in your hair to evoke something stylish and sophisticated like old world Hollywood or modern glam.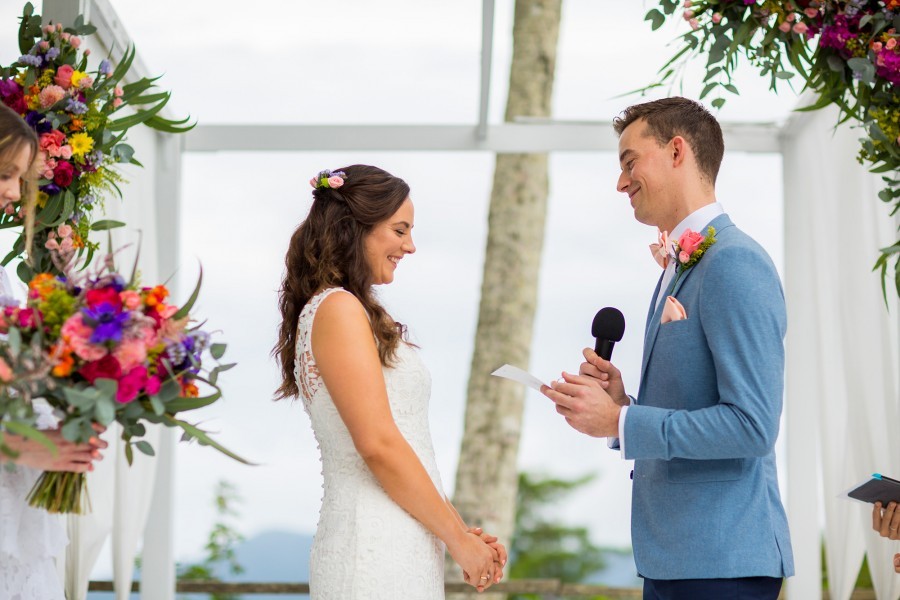 Hats or fascinators
We have learned through the fashions on the field at the races that hats and fascinators are neither plain nor unoriginal, and they will never be out of date. And although they can have an exquisite vintage effect to them, they can also be ultra-modern and glamorous.
This can be a lovely way to add whimsy, detail, colour and a real point of difference to your look. Think perhaps of Carrie from Sex and the City at her ill-fated wedding to Big; it wasn't her look that let her down!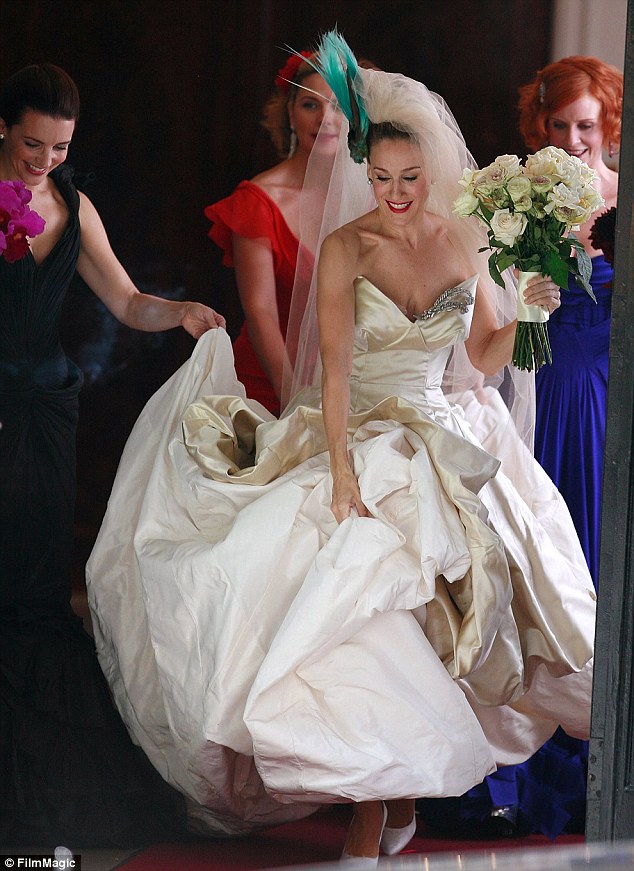 Hair Extensions
If you have short hair, you might choose to add extensions for the day and have this be your crowning glory. Some vendors offer incredible services that no one would believe were not your own hair.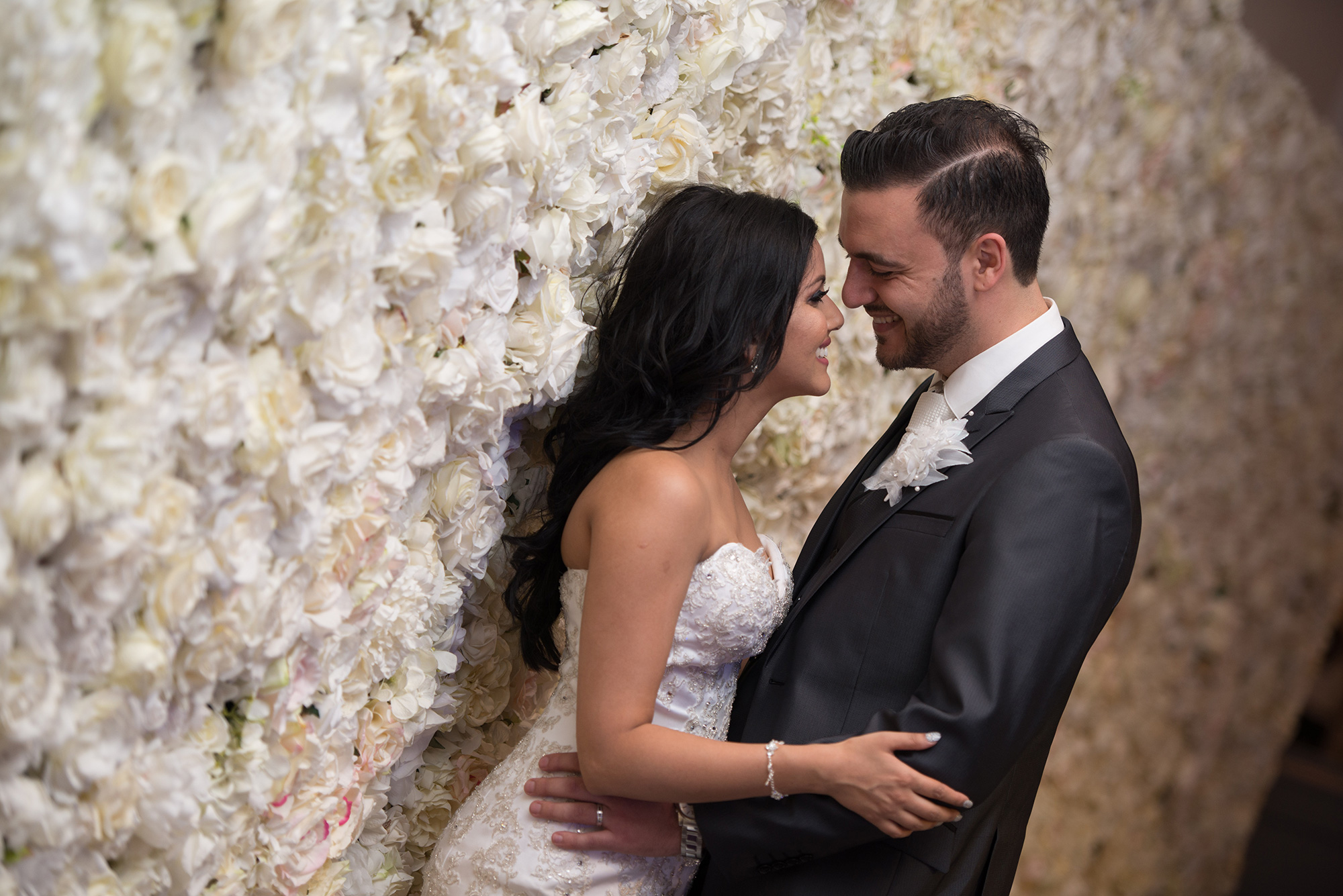 Nothing at all
Some brides have owned their own look completely and chosen to put nothing in their hair. This is an expression of who they are and a wonderful style look in itself. If you are not sure you can rock anything on your head on your wedding day, consider that your look should be the best version of you, not something that you are not.