Whether you are having a church wedding or a civil service, including some readings in your ceremony can be a great way to personalize your wedding, and make it really meaningful to you as a couple. Many brides choose a serious reading about love, or marriage, or perhaps a romantic poem. Some opt for humorous readings to keep the tone light.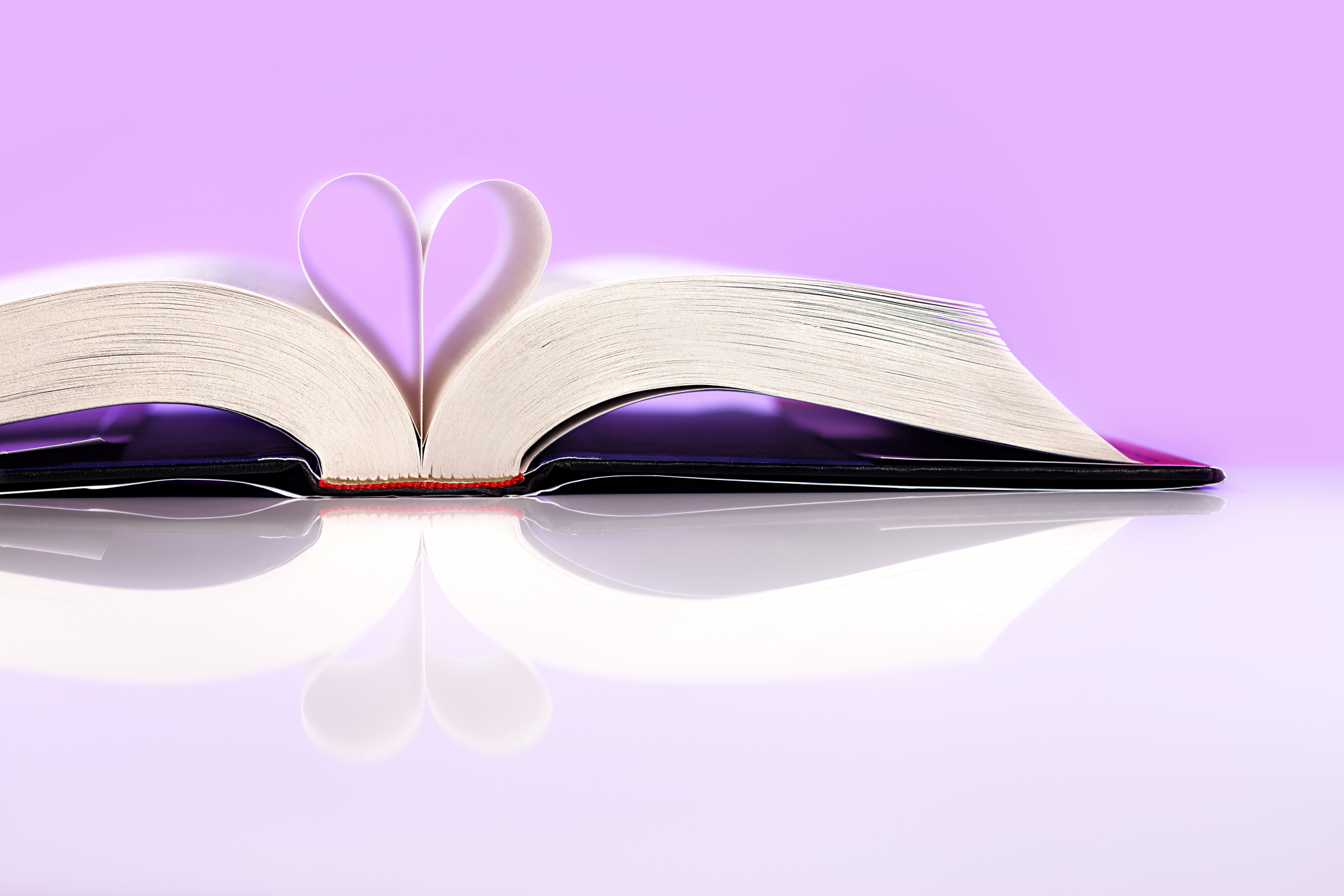 Bible readings for weddings
Even if you are having a civil ceremony you might want to consider some of the classic biblical readings that are particularly relevant to marriage. A popular choice is Ecclesiastes 4:9-12 which is perfect for a wedding ceremony because it talks about how two people are stronger than one.
For a more romantic bible reading, you might want to consider Corinthians 13:1-13, which is a reading about love. It ends with the well known phrase 'And now those three remain: faith, hope and love. But the greatest of these is love.'
Wedding poetry
There are so many poems about love, romance, and marriage, that you will be spoilt for choice. Indulge yourself and spend a weekend reading through love poems with your fiance, but keep the tissues handy to mop up those tears.
Some popular wedding poems:
She walks in beauty, by Lord Byron
My Luve, by Robert Burns
To be one with each other, by George Eliot.
Sonnets from the Portuguese, by Elizabeth Barrett Browning, particularly the one which begins 'How do I love thee? Let me count the ways.'
For a truly personal and intimate touch to your ceremony, why not write a poem of your own? If you don't feel confident about doing this perhaps you have a friend or relative who is talented at writing, and could produce a really unique reading for your wedding.
Light hearted wedding readings
To keep your ceremony jovial, there are a number of light hearted or humorous poems and reading you could include. Two of these are:
Blessing for a marriage, by James Dillet Freeman
Recipe for Love, by Anonymous which begins 'Put the love, good looks and sweet temper into a well furnished house,' and ends 'and bake gently for ever.'
If you are asking a friend or family member to do a reading, they may be more comfortable with an informal poem than a serious passage about love.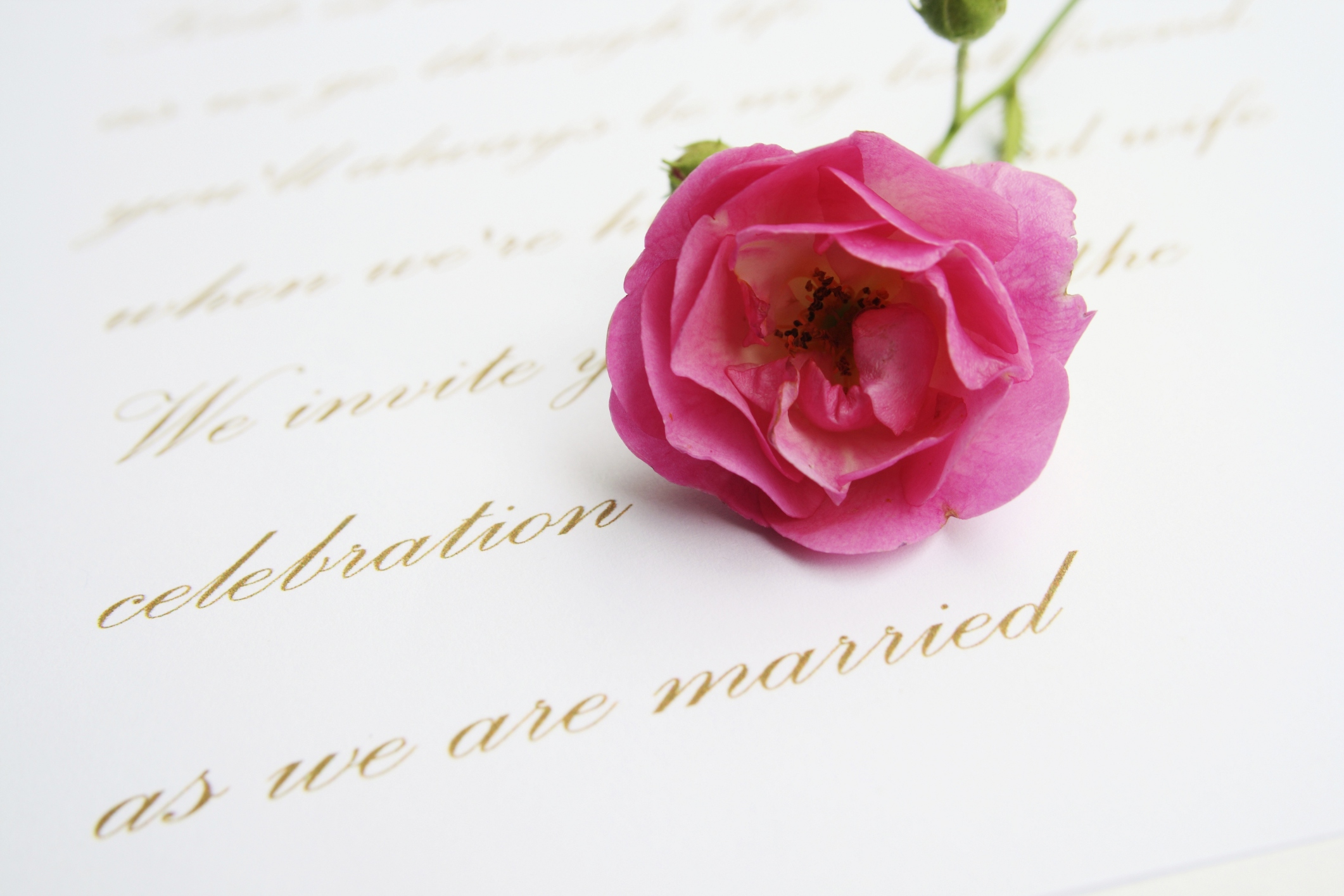 Literary readings about love
Shakespearian readings are still very popular for wedding ceremonies. Favourites include:
Sonnet 18, which begins 'Shall I compare thee to a summers day?'
Sonnet 116 which includes the familiar phrase 'love is not love which alters when it alterations finds, or bends with the remover to remove.'
You do not have to stick to Shakespeare, however, you can select a passage from any book that has meaning to you and your fiance. For example:
Gift From The Sea, by Anne Morrow Lindbergh, has a wonderful extract about the changing nature of love.
The Velveteen Rabbit, by Margery Williams has a section that describes how love makes you real.
Remember that the readings and any other elements that you include in your wedding ceremony are entirely your choice, and you shouldn't feel restricted by tradition. If there is a particular piece of literature, or a poem that is special to you as a couple, there should be no reason not to include it in your wedding service.