Once you have pulled off the wedding you have always dreamed of, you will no doubt be looking for a place to relax, recharge and reset before you set off on a honeymoon or return to the real world.
With so many stunning locations around the country, we really are spoilt for choice when it comes to choosing places to stay. So, we have tried to make the job a little easier for you by showcasing 10 gorgeous wedding night accommodation options.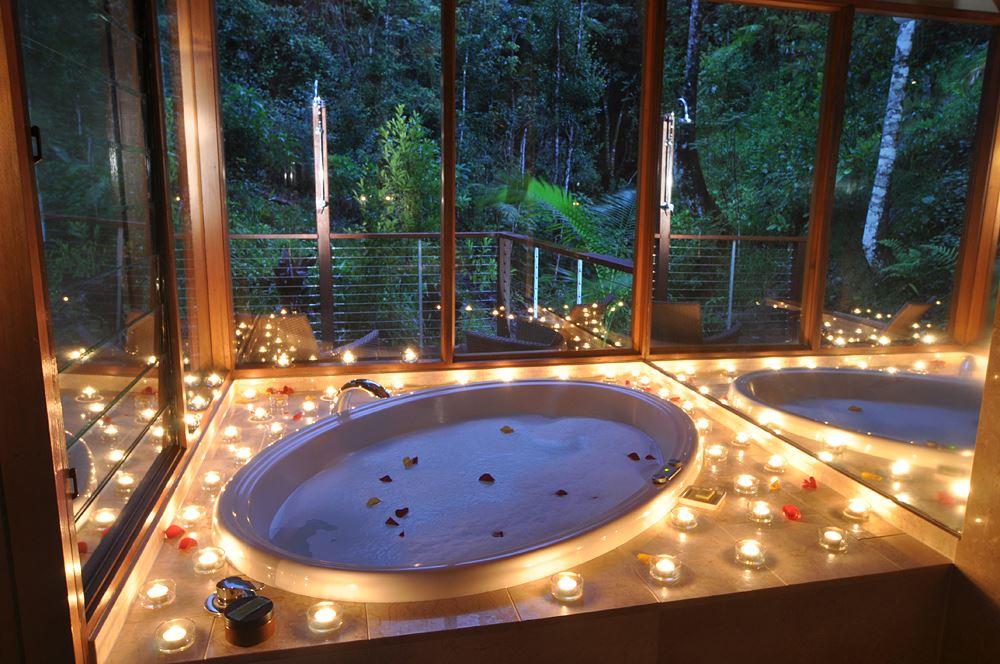 Bordered on three sides by World Heritage National Park, the Crystal Creek Rainforest Retreat is an idyllic escape for newlyweds to enjoy. There are 13 private and individual architecturally designed luxury cabins, bungalows and lodges set on 250 acres in a peaceful valley. Located in the Tweed Valley, between Byron Bay and the Gold Coast hinterland, this gem is the perfect location to relax and enjoy a candlelight spa with stunning views. Or you can get back to nature and stroll along the 8kms of rainforest walks.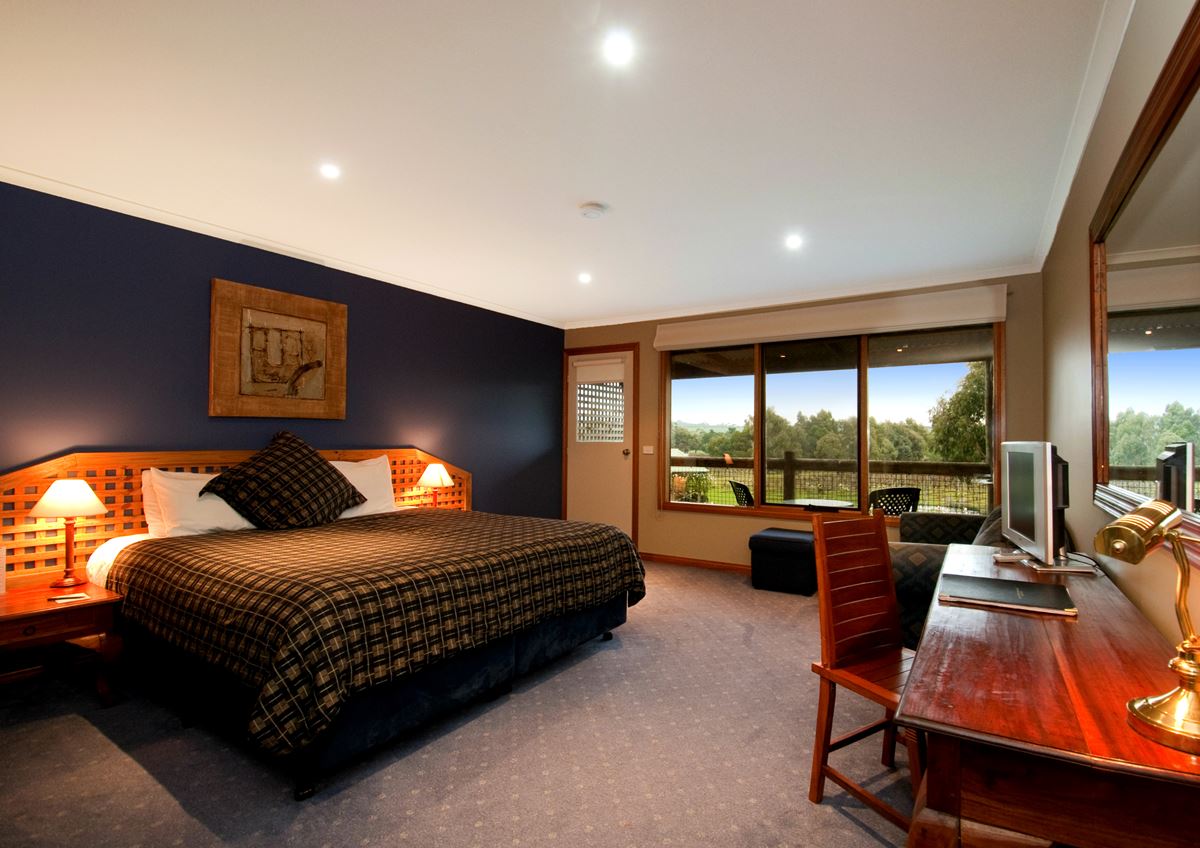 If you love wide open spaces, the 4.5 star luxury accommodation at Melbourne's Glen Erin at Lancefield Vineyard will be ideal for you. The rooms feature king beds, private ensuites, and balconies. There will be a lovely air of seclusion so you and your new spouse can enjoy some time together.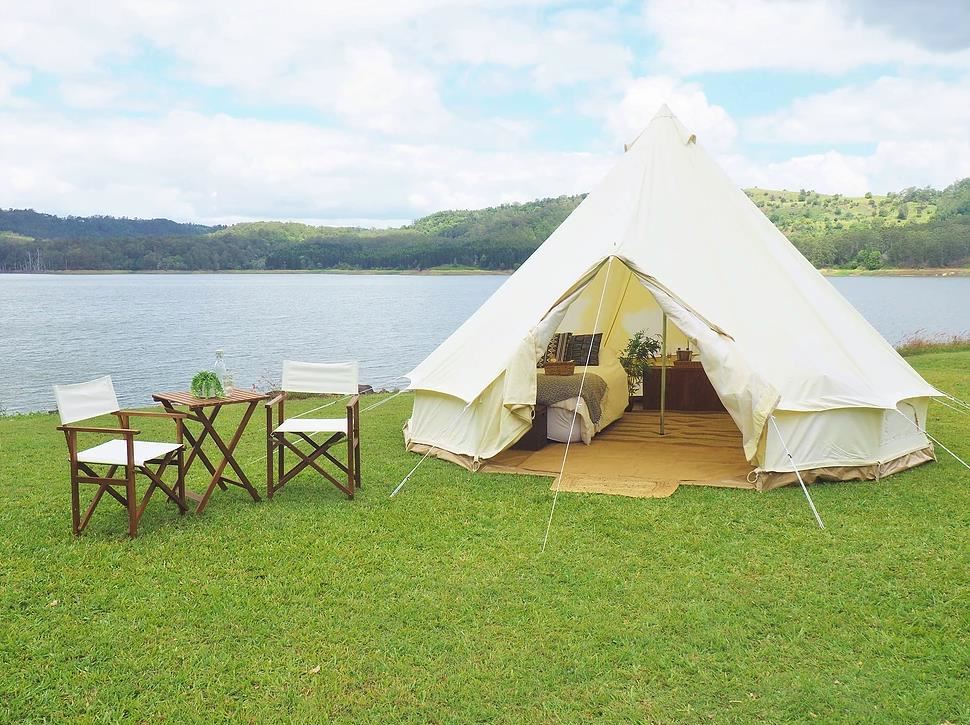 If you would like a more back-to-nature experience without having to compromise on comfort and little luxuries, you will need to get in touch with Tentz. They offer pop-up hotel glamping experiences around Brisbane and surrounds with 5×5 meter tents that are fully waterproof, portable and pop up wherever you need them to. Better still, they come fully equipped and furnished with great amenities. You can DIY or have someone set them up for you.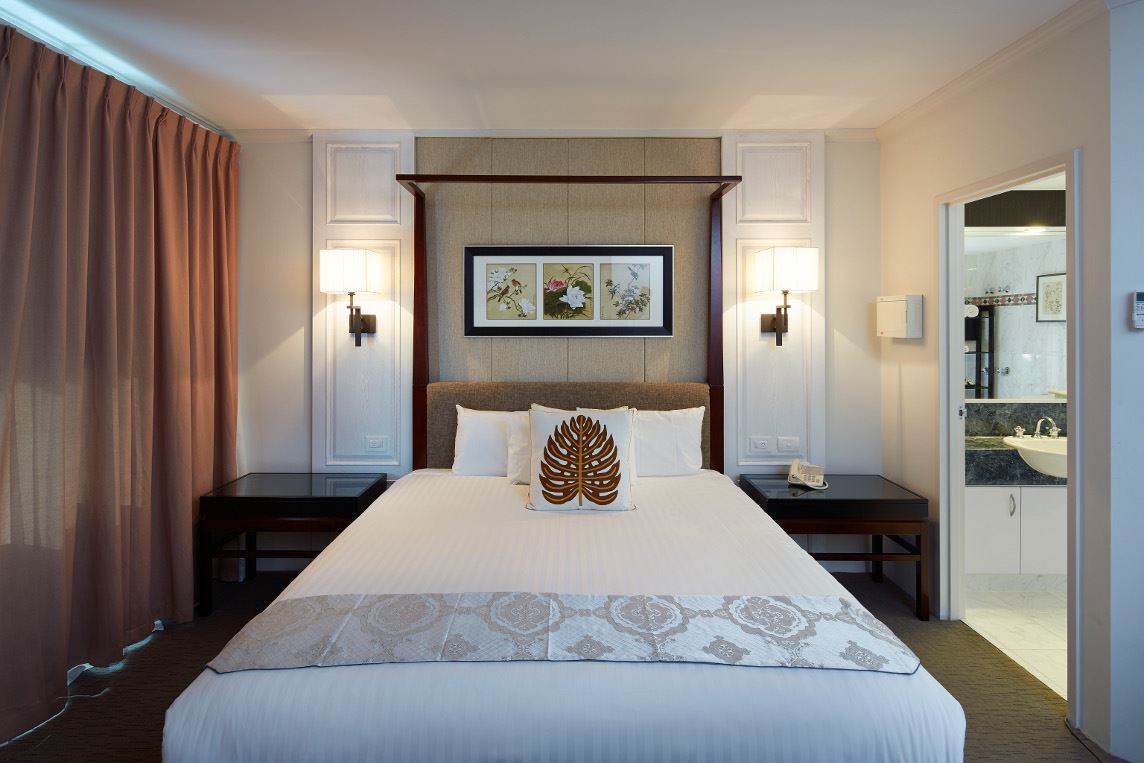 Nestled on the shores of Perth's gorgeous Swan River, the
Pagoda Resort & Spa
is a slice of paradise. Not only does the venue offer three unique venue options for a wedding, but you can spend the night in style in one of the guest rooms, luxurious suites or daily serviced self-contained one and two bedroom apartments. There is a heated outdoor swimming pool, fitness center, and sauna and easy access to riverside cycle ways if you want to go exploring. Or you can just stay and relax in the tropical surroundings.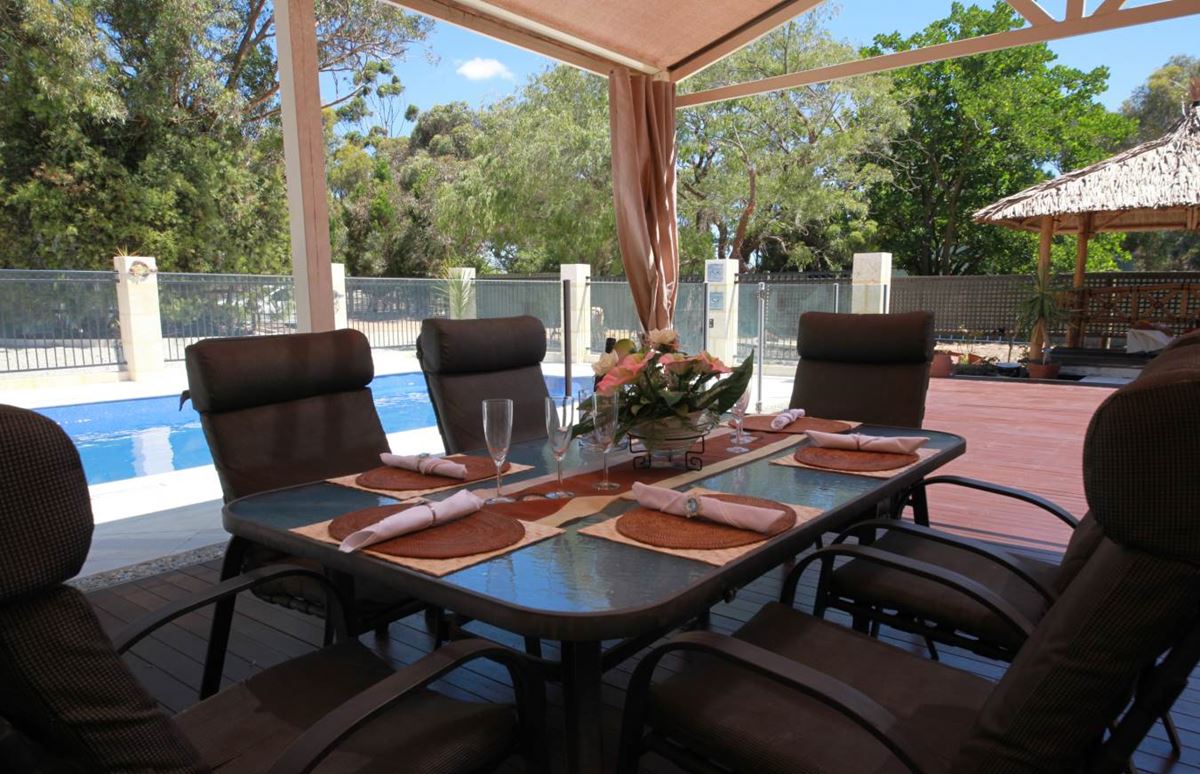 Couples who like a mix of quirky, rustic nostalgia and modern artwork and furnishings will love Rothwood. The Perth homestay is set on five acres of lush paddocks and overlooks a fruit orchard, babbling brooke and has its own swimming pool with built-in spa on a large deck area. You can spend lots of time outdoors in the Balinese gazebo and enjoy homecooked meals on the ornate BBQ. There is space aplenty, with four bedrooms and a separate room overlooking a barn.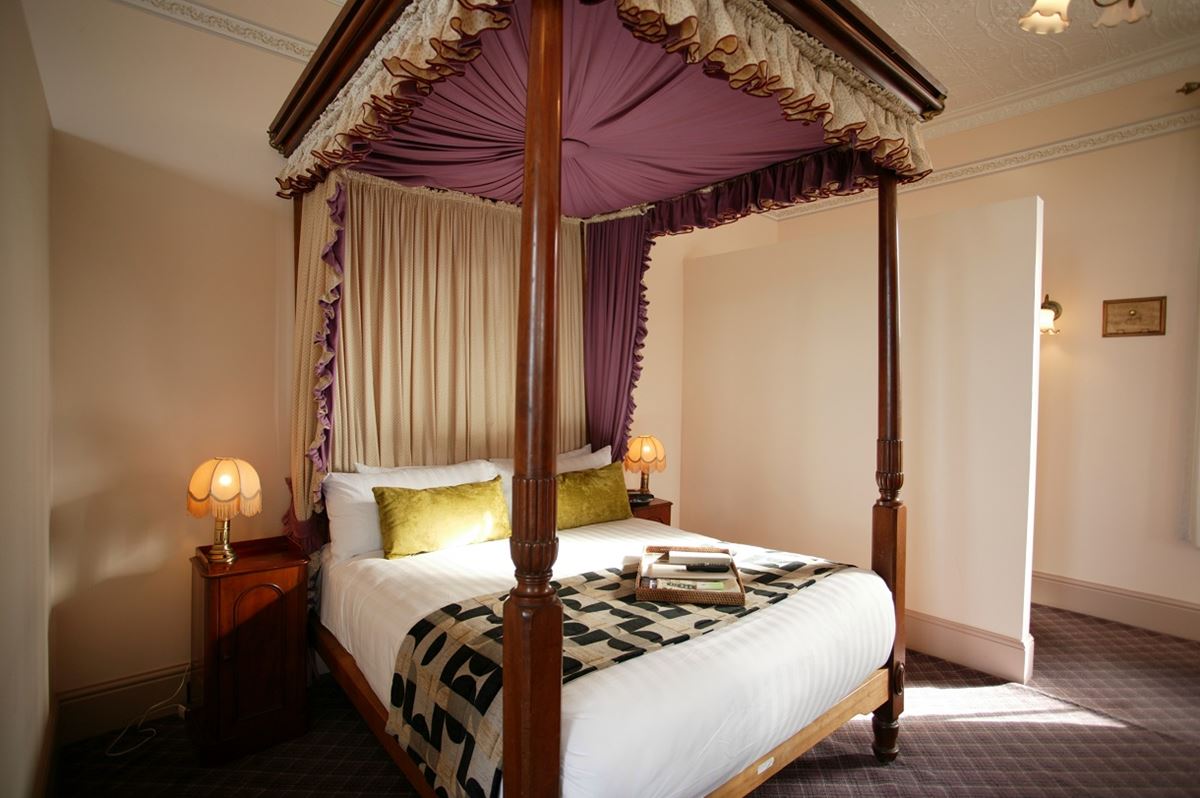 Rydges Hobart's heritage listed buildings and antique suite accommodation capture the essence of historic Hobart and combine modern comforts with a warmth and intimacy that comes from only smaller hotels. The hotel is surrounded by gardens and is the perfect place to step back in time and enjoy a piece of Tasmania's historic past.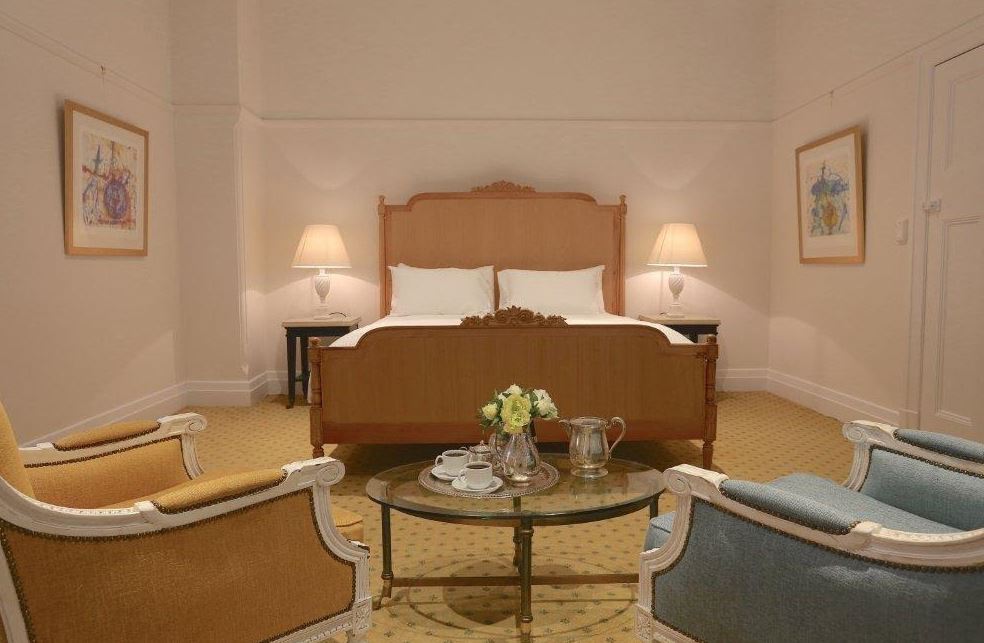 Lovers of all things vintage will be in awe of Sydney's Robertson Hotel. The Southern Highlands venue remains true to much of its original ambiance of 1924 in an era of elegance and class. Rooms are available for families, doubles or with king beds and the setting on 14 acres of gardens and heritage rainforest will make for a beautiful setting for romantics strolls for you and your new spouse.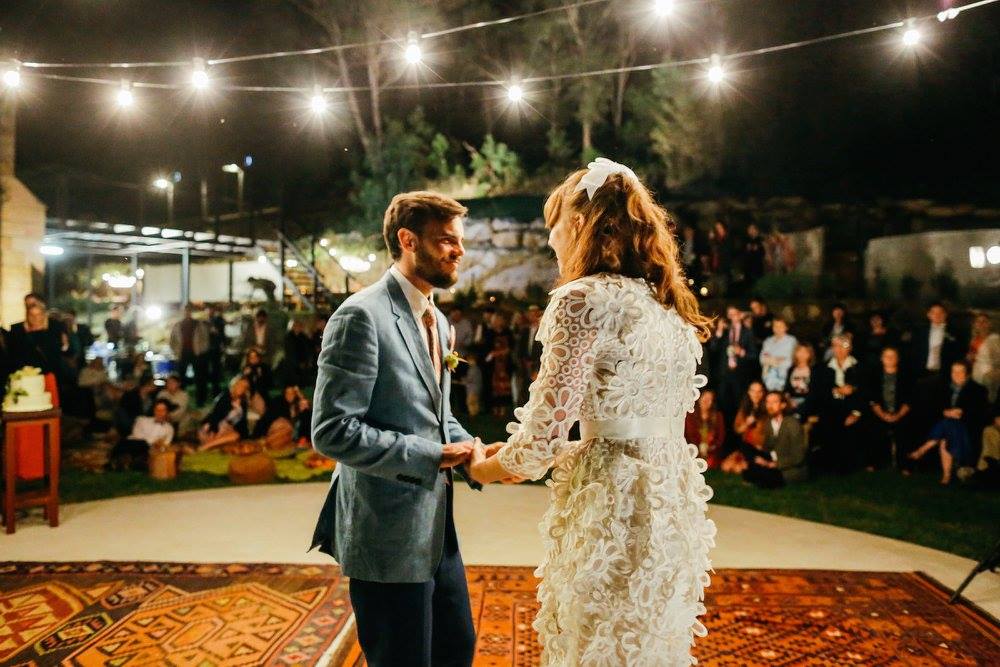 Located 90 minutes from Sydney, St Joseph's Guesthouse offers accommodation, unlike anything you have seen before. The Catholic Church, which was built in the 1800s, has been transformed into a unique wedding venue and also a place for you to enjoy time with your new spouse. The church has five bedrooms, a lounge room, a modern kitchen with enclosed laundry facilities and an attic retreat. There is also an indoor entertainment area, a pool and a deck complete with BBQ. You will have everything you need for an unforgettable getaway with your new spouse.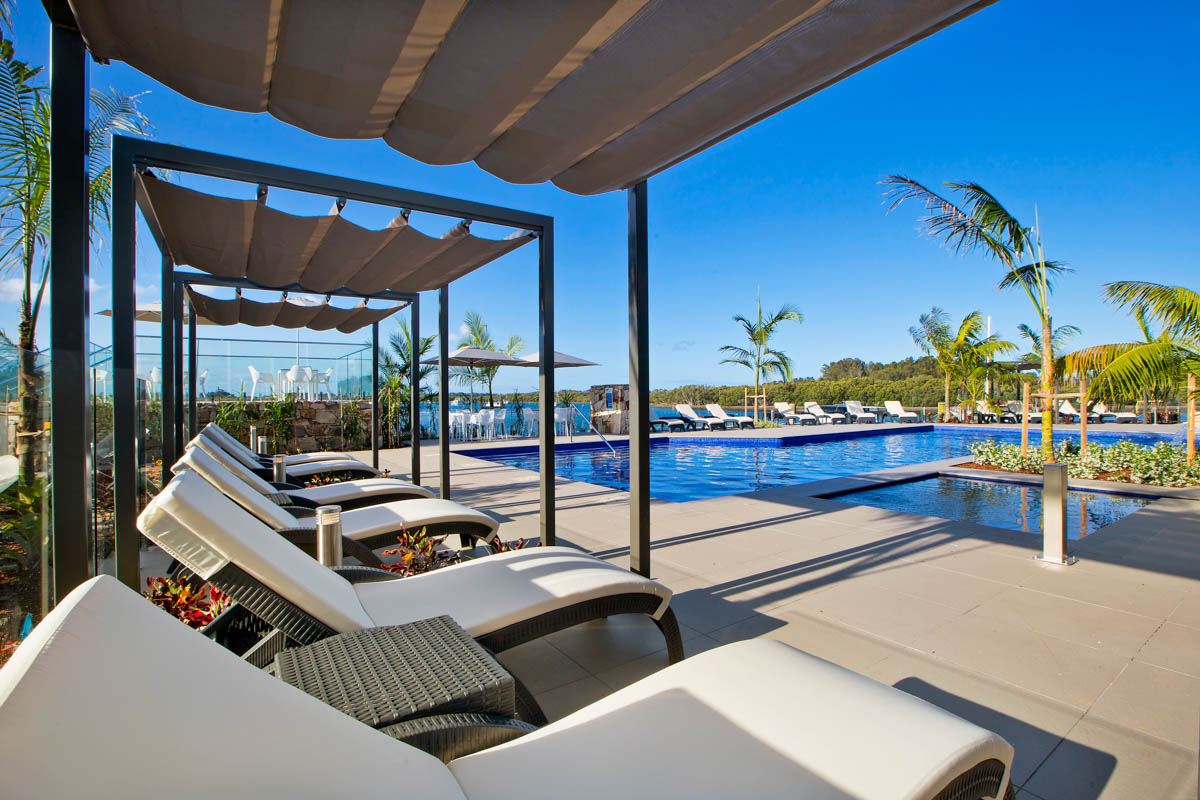 Relaxing by the pool has never looked so good! The
Sails Resort
at Port Macquarie gives you absolute waterfront accommodation and an ideal location to access the hinterland, restaurants, cafes, bars, theatres, galleries and shopping to enjoy every experience there is to be had in this stunning town. There is a range of room styles to choose from, but no matter whether you go for a double or a grand king size, you will easily be able to relax and recharge here.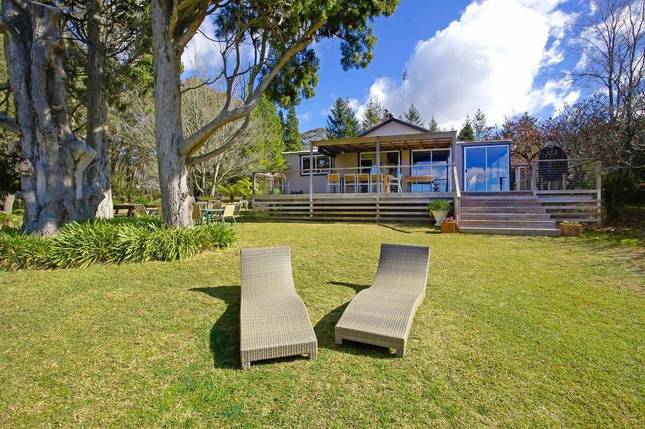 With awe-inspiring views of the Blue Mountains,
Allview Escape
is an idyllic retreat away from the hustle and bustle. The cottages have views overlooking Mt Hay and the Grose Valley, with the glittering lights of Sydney off in the distance. The gorgeous fully self-contained cottages are private and secluded to make sure you can have undisturbed quality time with your partner.