Trying to figure out the best way to secure your Sydney wedding accommodation? We've got you covered! From room blocking to handy online booking tools, here are our top tips for finding the right hotel options for your wedding guests.
As one of the biggest and most popular cities in Australia, Sydney has some of the best hotels in the country. But finding enough rooms with availability on your dates and choosing between them can seem like a daunting task.
Luckily, there are a number of ways to make the process less stressful and help your guests get the best rates. For example, reserving 10+ suites at a discounted rate – aka room blocking – to cover those who may want to stay over.
Keen to learn more? Read on for our top tips for booking Sydney hotel wedding venues and other accommodations. Plus some key things to factor in when narrowing down your options.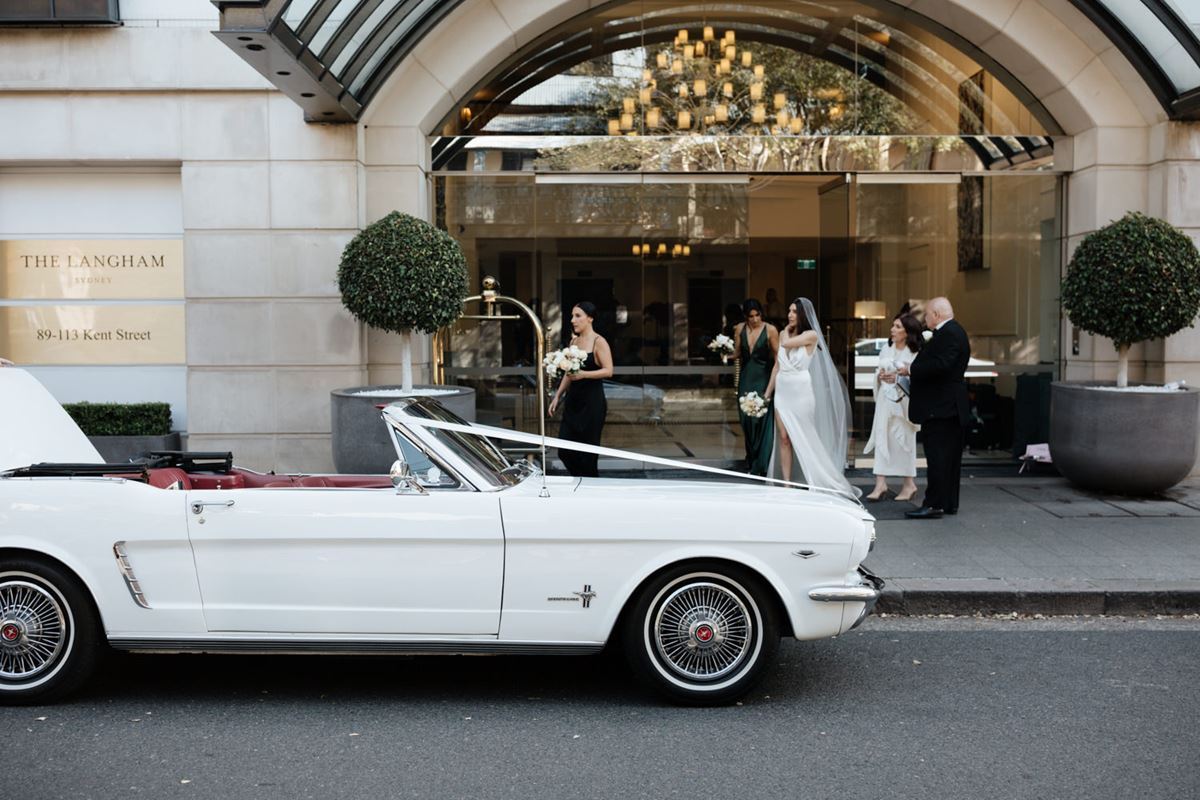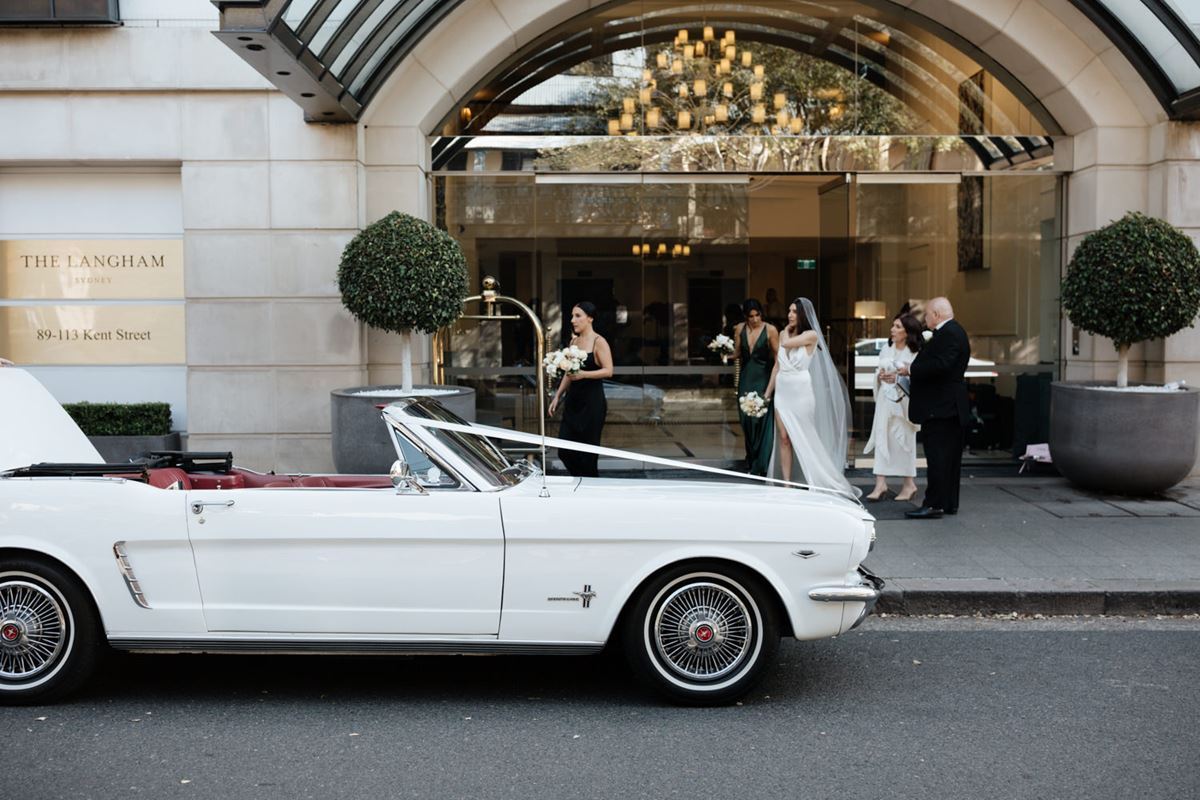 Book Sydney Wedding Accommodation
---
Here are 8 fool-proof ways to secure the best Sydney wedding accommodation:
1. Check in with your guests to see who actually needs accommodation.
If you have guests travelling into the city for your big day, then they'll likely need somewhere to stay. More local guests may like to stay too – especially if you're having an after-party. To confirm who actually wants a room, all you need to do is add a note to your Save the Dates asking anyone who'd like accommodation to get in touch. You can then move on to the next couple of steps and, once confirmed, provide more info alongside the formal invitations.
2. Ask for group rates for a range of Sydney hotels at different price points.
A major benefit of booking Sydney wedding accommodation for groups is the discounts available. This may include a certain percentage off when you block out 10-30 rooms at the same hotel or special perks for your guests. Either way, you should shop around and negotiate group rates at 2-3 hotels with a $40-$50 price difference per room. That way, guests can choose between a basic suite or a more luxurious option to fit their budget.
3. Book room blocks at hotels close to your Sydney wedding venue.
Unless you're booking a hotel wedding venue in Sydney with its own rooms, you'll need to consider location as a top priority. After all, the city spans more than 12,000 sq. km, so not every hotel will be within walking distance! Using Google Maps, rule out any accommodation that takes over half an hour to reach by road, as the journey may take longer in traffic. And if you're booking several hotels, ensure they're close together so guests can share transport.
4. Consider asking for courtesy blocks to avoid cancellation fees.
Room blocking is a great way to reserve multiple rooms at one hotel and ensure families can stay together. But if contracted blocks go unfilled, you could lose your deposit or have to pay cancellation fees. For this reason, you should try to arrange courtesy blocks instead. These are simply groups of rooms that hotels put on hold for an agreed period of time. There will be a maximum number of rooms (often 25-30 in larger chains) that you can reserve for free. And if guests fail to book by the cut-off date, the rooms are re-let with no penalties on your end.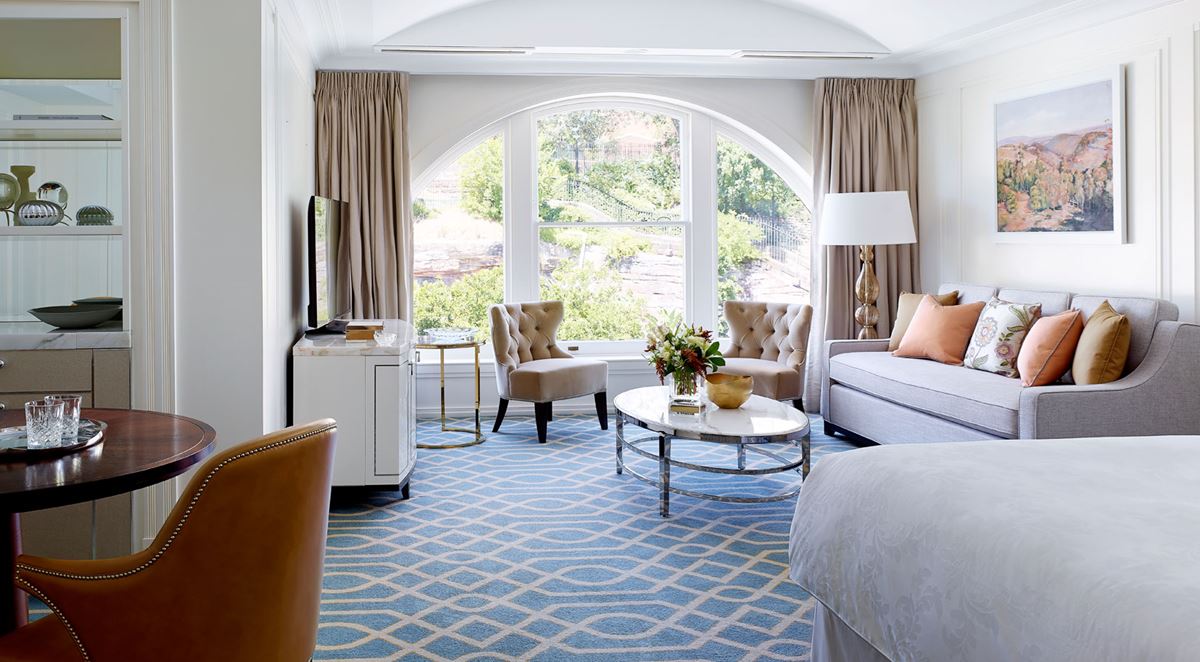 5. Use a handy group booking tool to secure room blocks for your Sydney wedding.
To make room blocking easier and save time scoping out potential wedding accommodation in Sydney, why not try a group booking tool? Hotel Planner, for instance, is free to use and acts as a comparison site for the best group room rates in the city. Just provide the dates, your preferred star rating and the number of rooms required, and they'll do the hard work for you. You could save your guests as much as 70% on standard prices, so it's definitely worth a try!
Book Sydney Wedding Accommodation
6. Remember to check Ts&Cs when booking your group accommodation.
Another crucial thing to consider during the selection process is any terms and conditions. As mentioned above, contracted room blocks often come with some level of financial risk. With that in mind, you should check the percentage of rooms in your block that need to be filled to avoid fees – this is often 80-90%. This way, you can note down the cut-off date and chase any guests who haven't booked nearer the time. Some room blocks are also subject to a catering commitment or substantial deposits, so be sure to ask before signing on the dotted line.
7. Communicate hotel booking information via your wedding website and invitations.
When you've made the reservations, update your wedding website with links to each hotel for more information, plus maps, contact details and the cut-off date to book. You can then send an email to your guests, and they can simply click through and book their preferred choice of hotel wedding venue in Sydney. And if you're sending paper invites, don't forget to include a list of options or a QR code linking to the website, along with the code for the discounted rate.
8. Don't forget to remind your guests closer to the wedding date!
Finally, remember to contact your guests as the deadline for booking approaches. This is often 1-2 months prior to the arrival date, but double-check with each hotel when booking. Then add a reminder in your calendar to send your guests a friendly chaser email a week or two beforehand. This gives them the best chance of securing a room near your venue at a reasonable rate. And if your rooms are contracted, this will also reduce your risk of being penalised for not reaching the necessary quota.
---
Our trusted travel partner, Hotel Planner, makes booking your Sydney wedding accommodation a fun and seamless experience with their exclusive discounts, easy-to-use platform, and unparalleled client care. Just fill out Hotel Planner's simple form here, and one of their dedicated local planners will reach out instantly with competing quotes on group hotel reservations in Melbourne.