Traditionally it is the groom's responsibility to arrange the wedding night accommodation, but it's always a good idea to make some suggestions and be clear about the type of wedding night you are anticipating. This will help to avoid confusion or disappointment on one of the most special nights of your lives.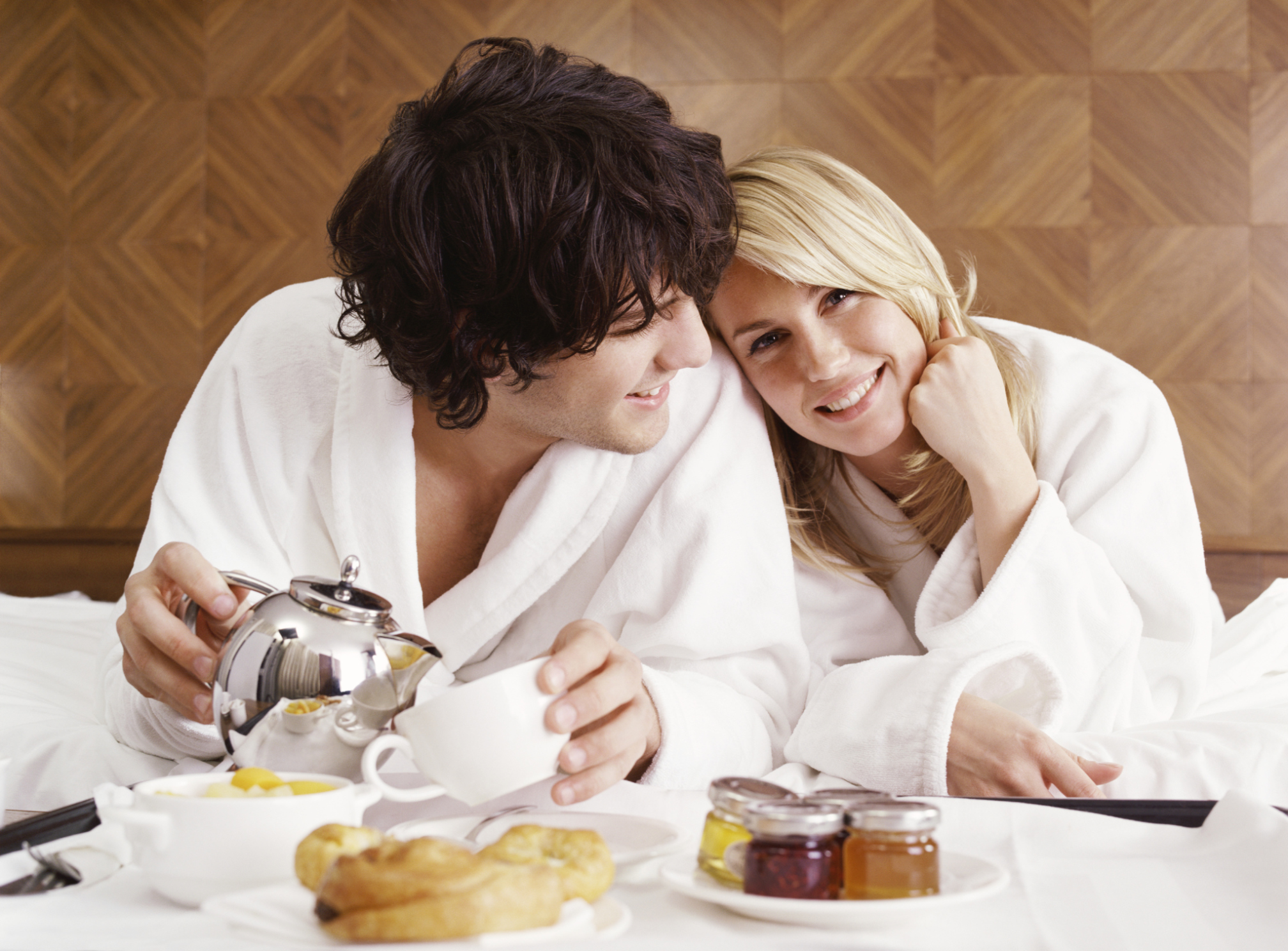 These top tips will help you to decide on the right wedding night accommodation for you:
Talk to your fiance about whether you want to party all night with your guests, and then meet them again for breakfast, or whether you want the wedding night and the next morning to be private time for just the two of you. If you agree on the first you should book wedding night accommodation in the same hotel as your guests, otherwise you might want to look for a hotel further away.
Try not to book wedding night accommodation too far from your venue. After a busy day and a decent amount of champagne you will probably be asleep before you reach the hotel if you have a long drive to get there. If you are flying off on honeymoon early the next morning you might consider staying at an airport hotel as you won't have to get up so early the next day. Make sure you arrange transport from your venue to the hotel.
Check out any special offers your venue has on wedding night accommodation. If they have a bridal suite they may offer it to you for free because you have spent so much with them, or if they don't offer accommodation they may have arranged discounts with local hotels. You can sometimes get a really good deal through your venue so it can't hurt to ask.
Be prepared to splash out on your wedding night accommodation as it is a once in a lifetime occasion and you deserve a little luxury and comfort. Don't forget that you will only be there for a short time if you are leaving early the next day, however. There's no point in paying extra for unlimited use of the spa if you are arriving in the middle of the night and checking out before lunch.
If you are only staying one night try to find a hotel that will let you check out late. You want your first morning as newly weds to be a relaxed and romantic occasion so you shouldn't be worrying about getting breakfast in a hurry and leaving before 10am.
When you are looking for wedding night accommodation, ask what the hotel can do to make your stay just that bit more special. Many hotels offer extras for newly weds including fresh flowers, chocolates, music, champagne, strawberries, or fancy toiletries including massage or bath oils.
Don't leave it too late to book your wedding night accommodation. Many couples spend hours researching local hotels for their guests to stay in, and even get reduced rates for those attending the wedding, but when they come to book something for themselves they find that everywhere is full of wedding guests. Try to book something before you send out your wedding invitations if wedding night accommodation isn't available at your venue or included in your wedding package.