The music you choose to accompany your wedding will set the whole tone for the day, so think about the type of mood you will want to create during each section of your wedding. As well as music for the dancing, you will want music for the ceremony, the cocktail hour, and the wedding breakfast. Here are seven of the latest wedding music trends.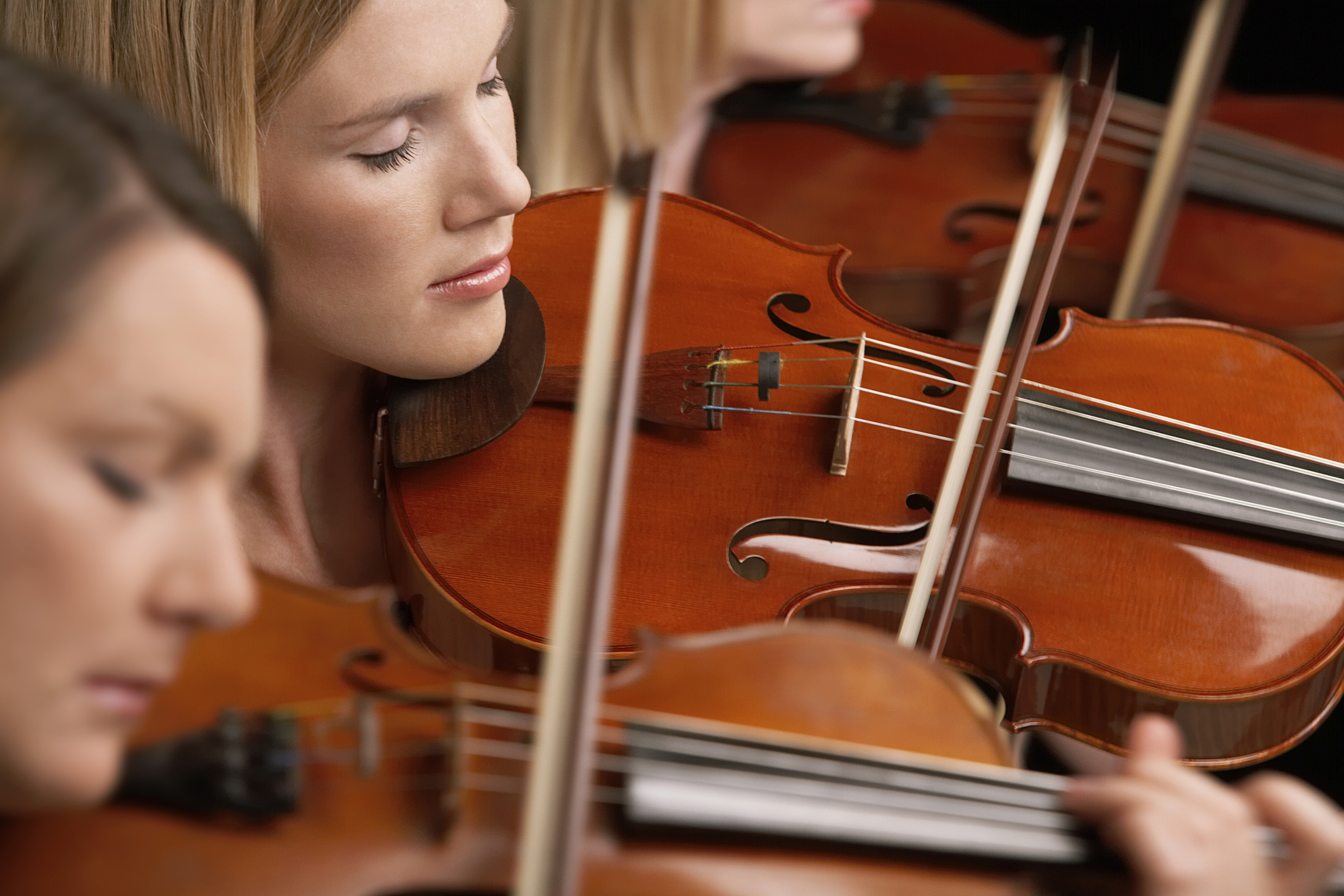 Strictly ballroom
Ballroom dancing has seen a massive surge in popularity in the last few years, mainly due to reality TV shows that feature celebrities learning to dance. This trend is reflected in wedding music, with many couples looking for a band that can play a waltz, tango or foxtrot to accompany their well rehearsed first dance. Modern wedding bands are now offering contemporary music played in such as way that it can accompany ballroom dancing.
Strolling musicians
With wedding receptions becoming ever more interactive, strolling musicians add charm and elegance as well as something for guests to talk about during the cocktail hour. Indoors you might limit yourself to a strolling violinist, but if you are having an outdoors wedding, you can hire an entire strolling jazz band.
Classics of yesteryear
The wedding industry is seeing a return to the music of the 1920s to 50s, as couples look for a jazz or swing band to play old time classics. Sinatra tribute bands are especially popular. This trend can be attributed to modern artists who are making new music in these styles, as well as those that are putting aside their usual style and rerecording hits of yesteryear. Couples hear modern music every day on the radio, internet, or their mp3 player; they want something a little different and special for their wedding day.
Mixing in the modern
While classic seem to be the popular choice; mixing in a few new hits to keep the music fresh is never a bad idea. Some possibilities include 'Viva La Vida' by Coldplay, 'The Way I Am' by Ingrid Michaelson, 'Just Dance' by Lady GaGa, and 'Green Light' by John Legend.
Themed music
As themed weddings continue to be fashionable, wedding music, and wedding bands are becoming more diverse. Choosing a band that plays music from a particular era, ethnic music, or your favourite movie soundtracks, can be a great addition to your wedding theme, but it may be a little too much if that is all they play. Finding a band that will mix general party music with songs that complement your chosen theme will avoid wedding theme overkill.
Music to move to
Rather than having a formal sit down dinner with full orchestra, many couples are looking for a more dynamic reception, where their guests can mingle and the music makes them want to move. This has led to an increase in demand for R&B, Latin and Reggae style bands that can add some sway to your wedding day.
Elegance
In contrast to the last trend, elegance and formality are creeping back into some wedding celebrations, and the types of music to accompany this trend include sting quartets, harpists or flute ensembles for the ceremony, and timeless piano classics for the cocktail hour or dinner.