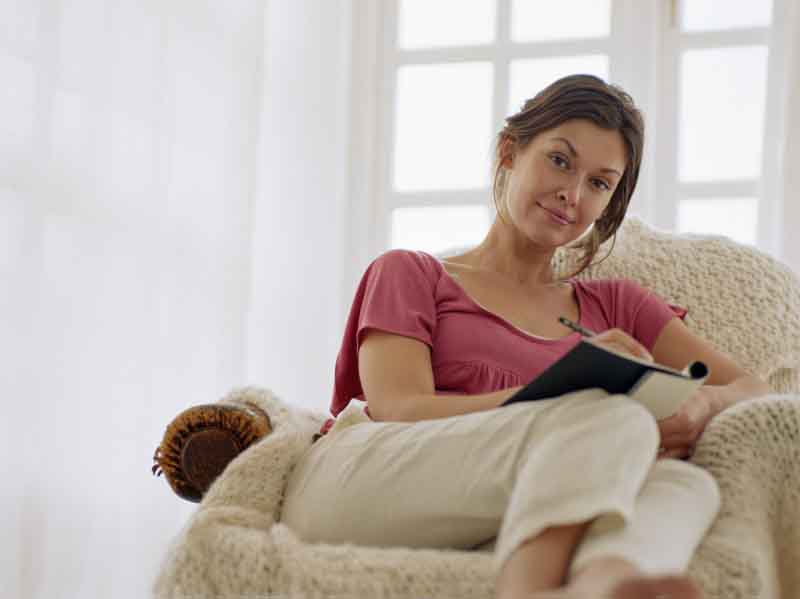 Drawing up the guest list for your wedding might not sound like a difficult task, but unless you can send an unlimited number of invitations, there is bound to be indecision and conflict when it comes to finalising your wedding guest list.
The golden rule is to make sure you only invite people that both you and your fiance really want to be there, but this is not always easy to stick to. There are always people that you feel you should invite out of duty, perhaps because your parents want them there or because you went to their wedding. Here are a few of the common questions people ask when choosing the guests for their big day:
My parents have different ideas about who we should invite; what should we do?
Often parents see the wedding as more their party than yours, especially if they are paying for it, and some want to invite people that you don't really know. Times are changing, however, and it might be that simply sitting down and explaining to your parents that your ideal wedding only involves close family and your own friends will be enough.
Another solution is to allocate a certain number of invitations to each set of parents, so if your venue can accommodate one hundred guests each set of parents could invite twenty five guests and you and your fiance could invite fifty. Make sure you agree the figure with both sets of parents before you ask them to put together their guest list so they don't have to cut their list down. Make it clear if you expect them to include relatives such as aunts and uncles in their lists. Stand firm if parents start asking to invite extra guests, you can usually use the capacity of your venue as a good excuse.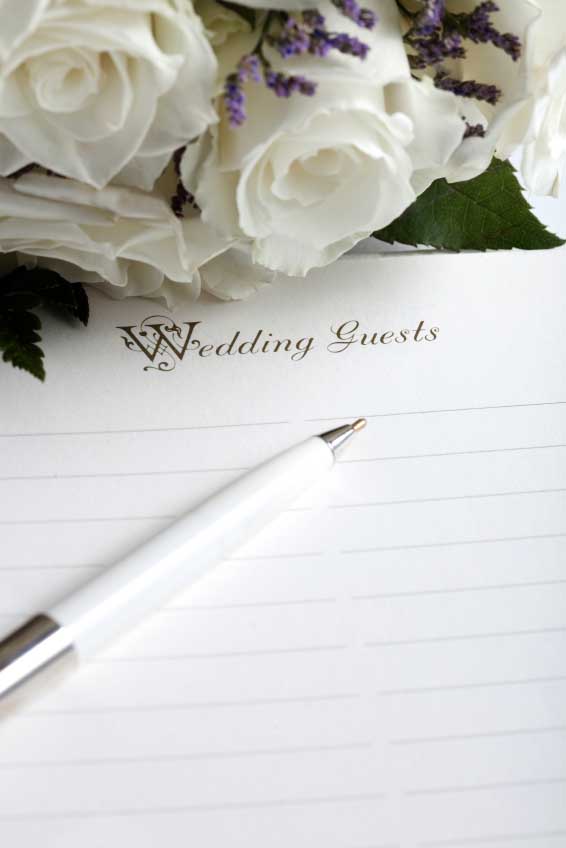 Can I just invite a few of my work colleagues or relatives?
When you are writing your guest list there will always be questions such as 'should we invite second cousins or just first?' or 'should we invite people from work?' Ideally you should follow the all or nothing rule, meaning that you invite everyone from a particular group, or nobody at all. Be consistent with both your colleagues or relatives, and your fiance's. The exception to this is if you have a particularly close friend in that group, in which case it is fine to invite just them. It is also acceptable only to invite your boss from the office.
Once you've finalised on your guest list, your next job is choosing your wedding invitations.
We want a small intimate wedding, how do we tell people they're not invited?
Try to hold off announcing your engagement until you have some idea of the size and scale of your wedding, that way you can set people's expectations when you break the good news. If you announce you are having small intimate family wedding, or a destination wedding, people won't necessarily expect to be invited, but if they just hear that you're engaged they may be waiting for that invitation through the post. If people do assume they are invited, you will just have to explain that you are only having a small wedding. This might not be easy, but real friends will understand.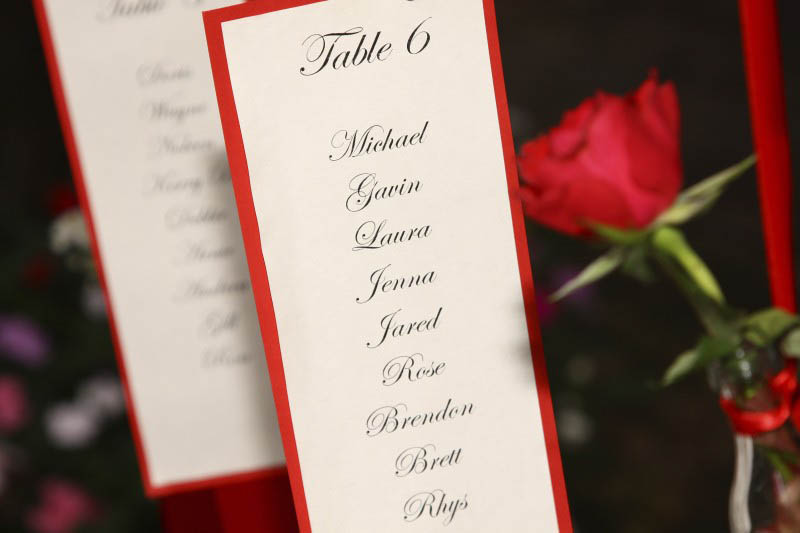 Do we have to let single guests bring a date?
Whether you invite single guests 'plus one' will depend greatly on the size of your wedding. Whatever you decide, you need to be clear about whether you are inviting partners or not. Try to print actual names rather than 'plus one' on your invites, and if possible on your reply cards as well so guests can't add uninvited partners. Call up single guests in advance to see who they want to bring.
Try to have a consistent policy on partners, such as they only get invited if they've been together for a year, they live together or they are engaged. However, you might also need to use some common sense regarding individuals. If you are inviting a big group of work colleagues it is fine to omit partners, but if you are inviting a friend who won't know anybody else it's only fair to let them bring a date.
They invited us to their wedding, do we have to invite them to ours?
This is a tricky question, and the answer is no, it is not compulsory for you to invite people just because you went to their wedding. Perhaps they had a bigger wedding than you, or they had less relatives to invite so could invite more friends. Maybe they got married a few years ago when you spent more time together but now you hardly ever see each other.
If the couple in question is getting married within twelve months either side of your wedding date, it is perhaps only polite to invite them. However, if that will mean inviting a lot of other additional people as well to avoid bad feeling, don't feel obliged to.
Finally here are some rules that might make putting together your guest list a little easier:
If you can't decide whether to invite someone or not, you probably shouldn't
Never invite anybody simply out of guilt and be ruthless in cutting your list down if it is getting out of hand
Be organized with your wedding list and record names and addresses in an organizer or spreadsheet, keeping track of responses
Colour code your list according to whether they are bride, groom, or combined to make sure you are getting a balanced group
You can usually invite 10-15% more people than you have capacity for, or 20% in peak wedding season, as you can safely assume this figure won't be able to make it
Did you know that here is a great way to keep track of your guest list online? Find out more here.