Providing a guest book for your guests to fill with personal messages provides you with a wonderful keepsake of your wedding day, and something you will treasure forever. If you are looking for something different for your wedding guest book, here are seven great ideas.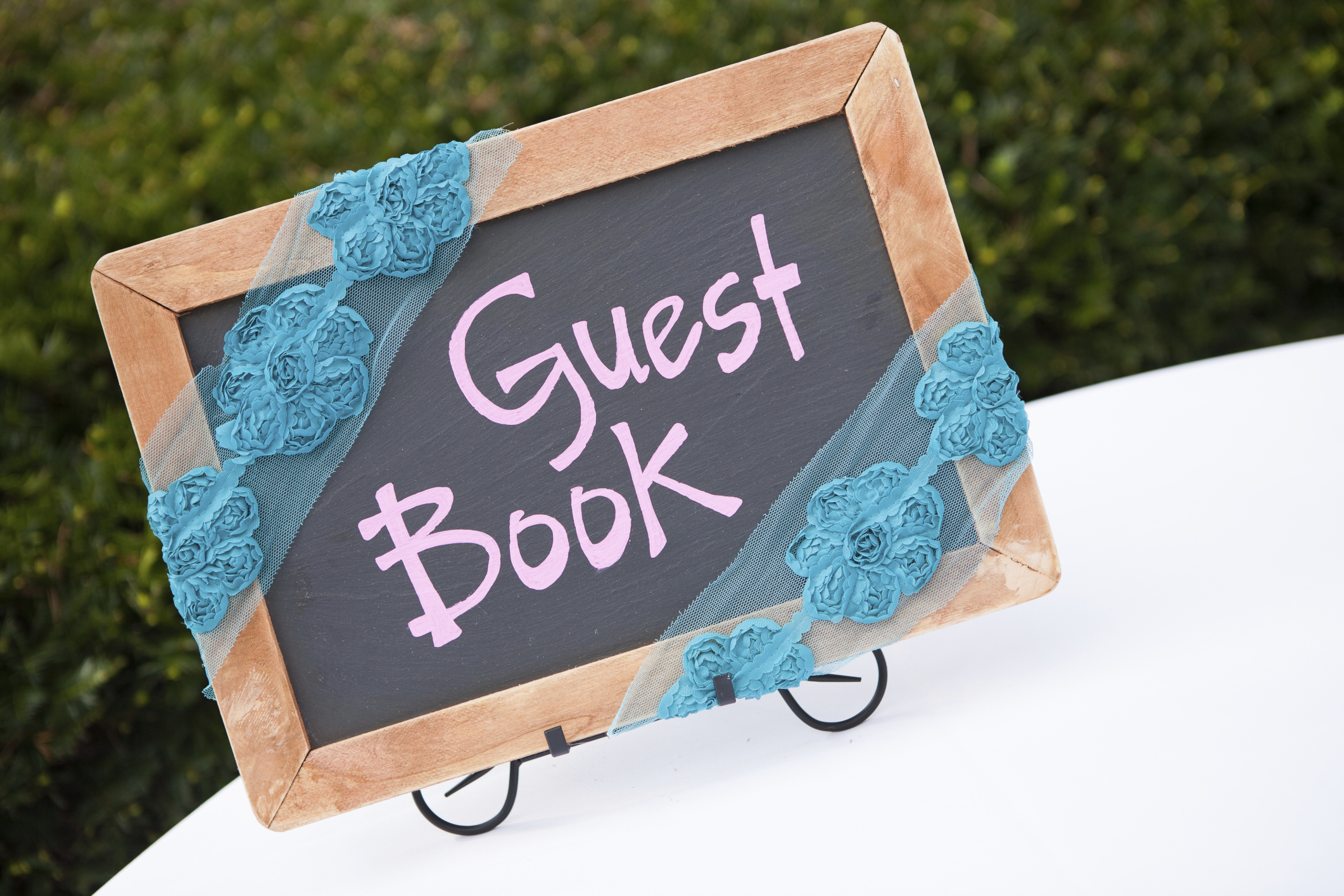 Replace the book with postcards
Instead of having a guest book, provide your guests with a rack of blank postcards. Ask each guest to choose a postcard, write a message on the back, and post it to you in a special box or even a wishing well. This works especially well if you are having a wedding theme relating to a particular country and you can buy postcards from that country. It also works well for a destination wedding.
Take Instant snaps
Get hold of an instant camera, or simply a digital camera and printer. As your guests arrive at the reception, they can have their photo taken and immediately stick it into your guest book along with a personal message. Setting up a photo area, with a backdrop or a large photo frame, can work very well.
Ask your guests questions
Rather than leaving a blank space for your guests' messages, try asking them a particular question to give them some inspiration. This can be something silly such as their favourite biscuit, or something more thought provoking such as their thoughts about marriage.
Place messages inside balloons
In some European countries, guests write a wish for the happy couple on a stamped addressed card which is tied to or placed inside a helium balloon. The balloons are then released and the couple waits to see if any of the cards are returned to them. The wishes on the cards that are returned are thought to come true.
Set up a video room
Set aside a comfortable place in the reception venue with a static video camera, where guests can go and record a personal video message rather than writing in a book. The messages can be combined to create a separate DVD or included in your wedding video.
Create works of art
Instead of written messages, supply art materials to each table at your wedding reception, and ask guests to come up with a piece of artwork per table for you to keep as a guest book. As well as providing some unique artwork for your new home, this will help to break the ice at the dining tables.
Create a musical compilation
When your guests sign your guest book, ask them each to write down their favourite song. After the wedding take the list of favourite songs, download them from the internet, and create a wedding compilation album that will remind you of your wedding guests every time you listen to it.