We recently caught up with Suitably's founder Alexander to get the inside scoop on all things wedding formalwear related. Keep reading to discover his expert tips for finding the perfect custom suit for your wedding day.
Born out of a desire to provide high-quality, hassle-free suiting that's accessible to everyone, Suitably provides an unprecedented level of quality with service to match.  Based in Melbourne, but with shipping available all over Australia, Suitably is changing the game when it comes to choosing and fitting custom wedding suits.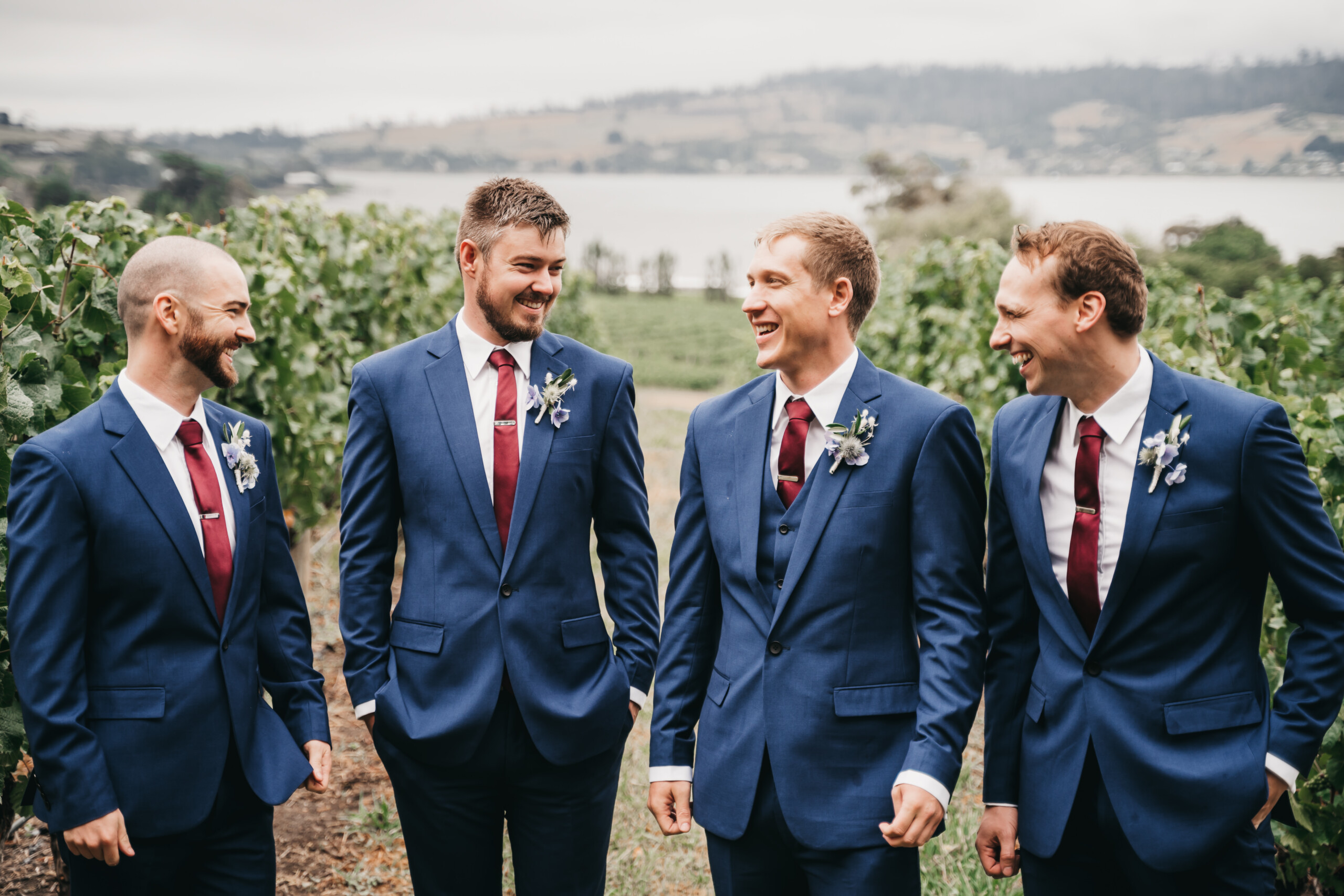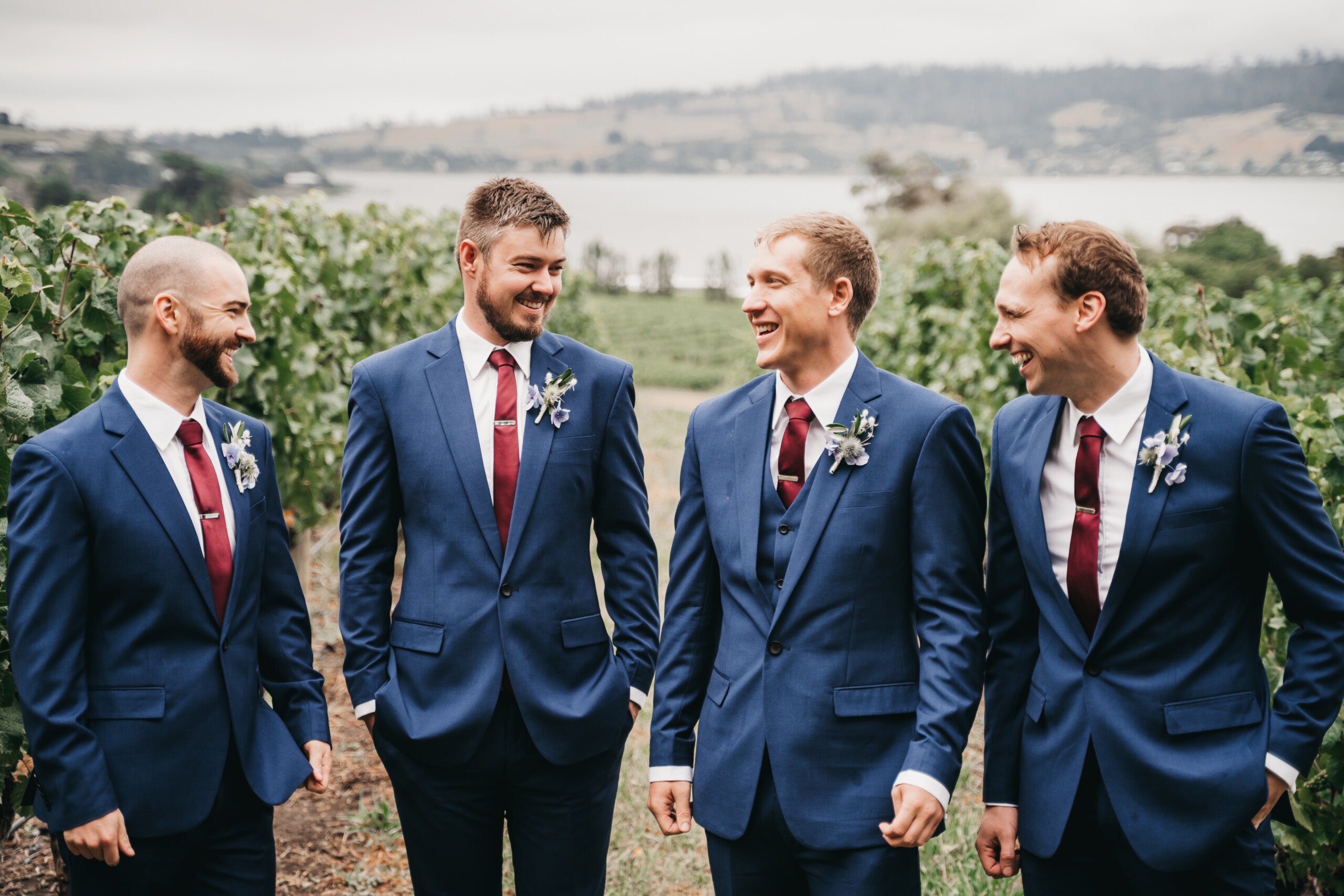 check out suitably
Easy Weddings: Hi Alexander! Tell us, how and when did Suitably start, and what has it become since then?
I started Suitably in Launceston, Tasmania in 2015. It essentially started as an idea bourne from the difficulty I had in finding the kind of formalwear that I wanted to wear locally. I've always loved "dressing up" and have taken pride in my appearance for the longest time and some would say that I have my own unique style.
Launceston is a small town and whilst some of the options available are great, there's only so much range that could be sought. This started my journey down the rabbit hole and I began to really dive heavily into the "art form" as it were. I read books from the thirties and started to learn about the origins of the modern suit and started to admire the works of living legends like Alan Flusser and Andrew Ramroop and the subtle but impactful differences between their styles and the interpretation of the modern suit.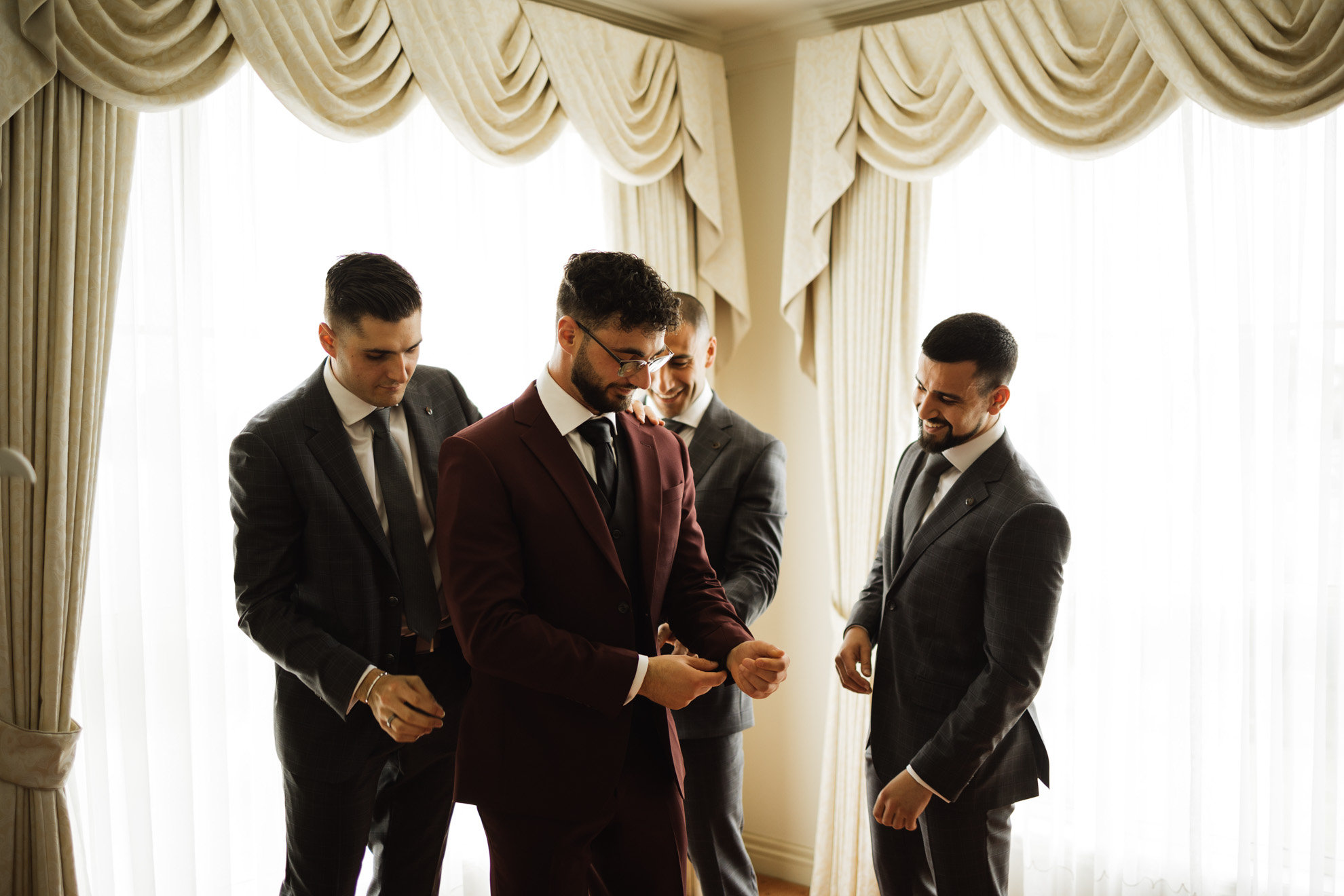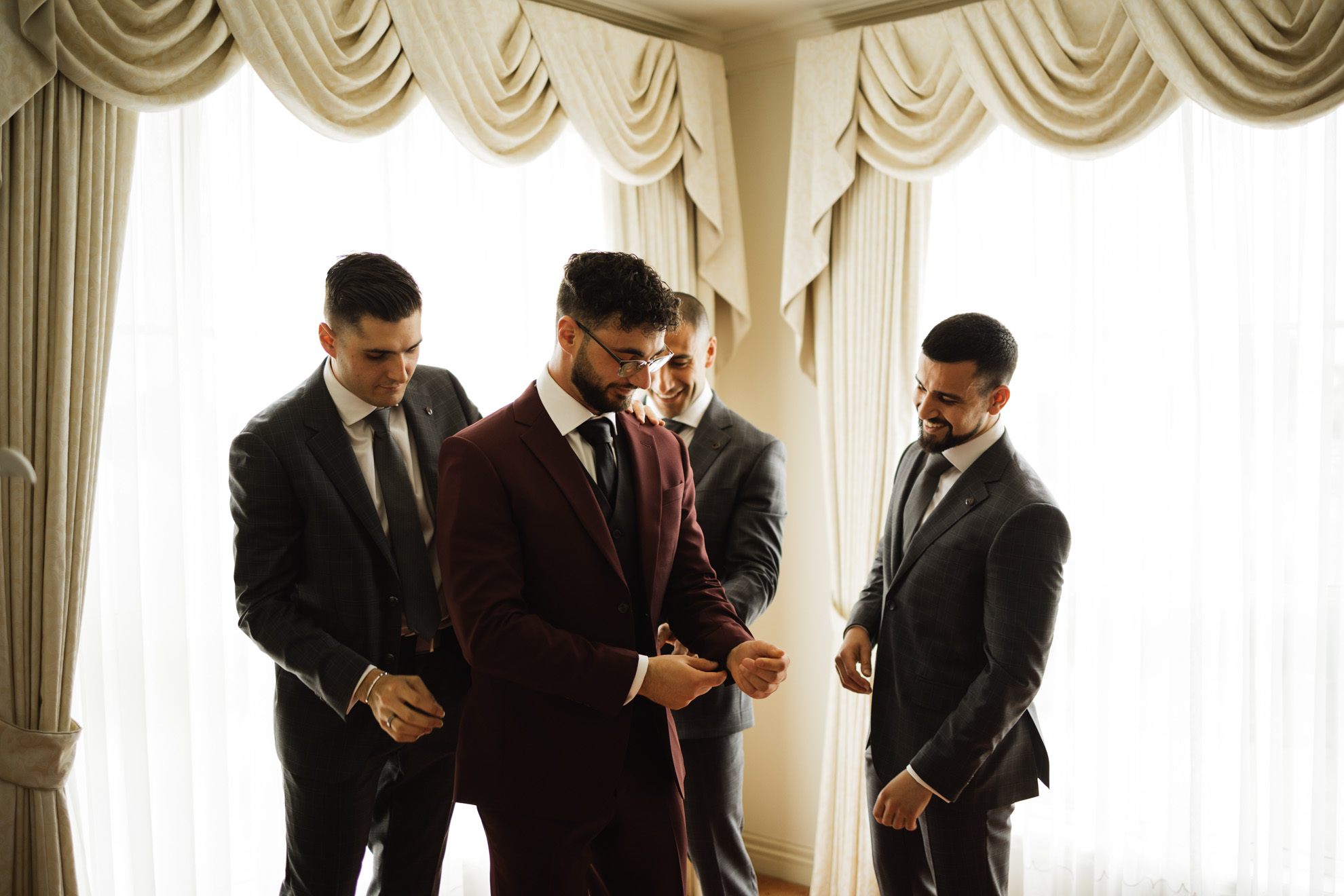 Over time, my obsession led me to realise a few truths. Chief of these is that I wanted the same sort of options, service and attention to detail that one could expect from a real Saville Row experience but without having to wait three months for a final product and spending five thousand pounds on this garment. I also wanted the convenience that technology affords us which is often not really something you see in the real formalwear industry.
I thought to myself that I can't be the only one that thinks this and this was really the catalyst that triggered our ethos at Suitably — we've focused on accessibility, service, and quality. I think now in 2022, we've been able to find a nice balance between those three and we're really excited to continue to grow our focus on taking that old world experience and consideration and bringing it into the modern world.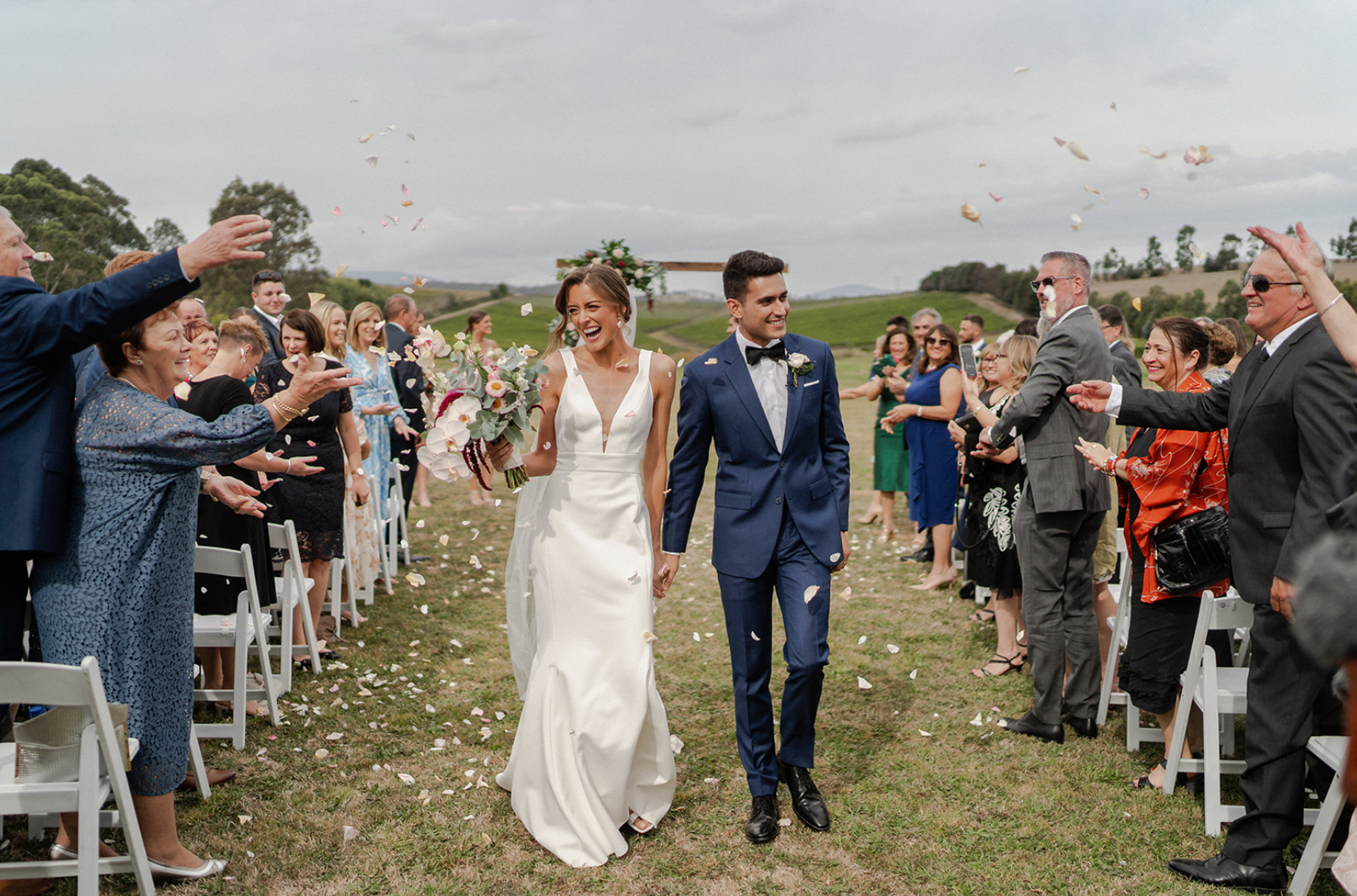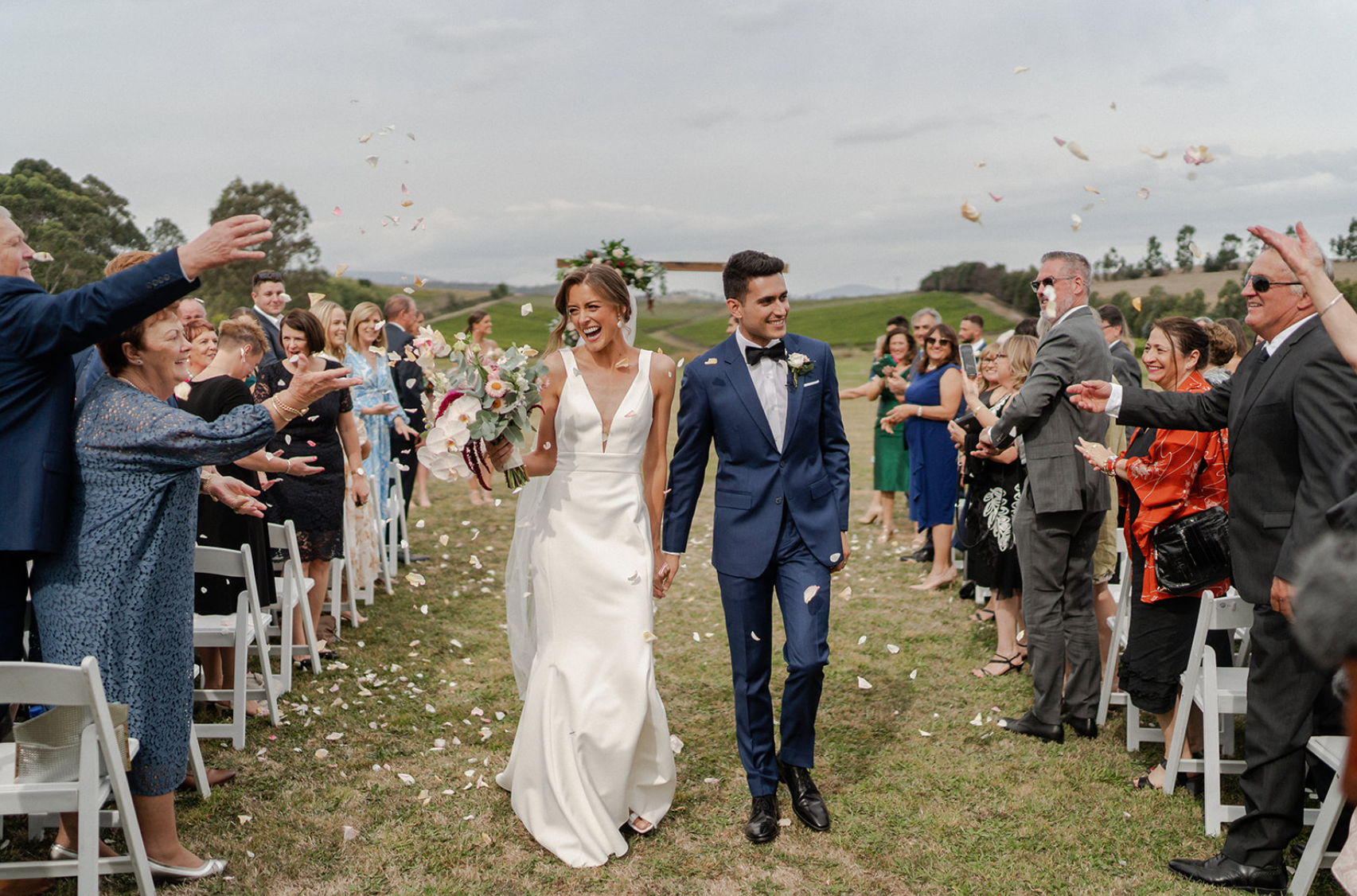 What sets Suitably apart from other formalwear businesses?
We're not into the big showroom experience or rows of suits that aren't yours. If you see us in person, we sit you down and ask about you. What brought you here and what you are trying to achieve. We then start to work with you to build something that is yours and yours alone. Only once we understand that do we start to show you our massive range. This is how we like to do things and I think our customers like it this way as well.
We also make everything from scratch. There's no laser cutting or conveyor belts. Every single customer has a pattern made from a master pattern and we make everything from scratch. Because of this, we've been able to cater to all sorts of really interesting requests. For example, I've got a long term customer who always carries an iPad with him for work. we were able to take the dimensions of this advice and cut a pocket in his jacket that was specifically designed for it. We then lined it with microfibre so that it would protect and clean the screen.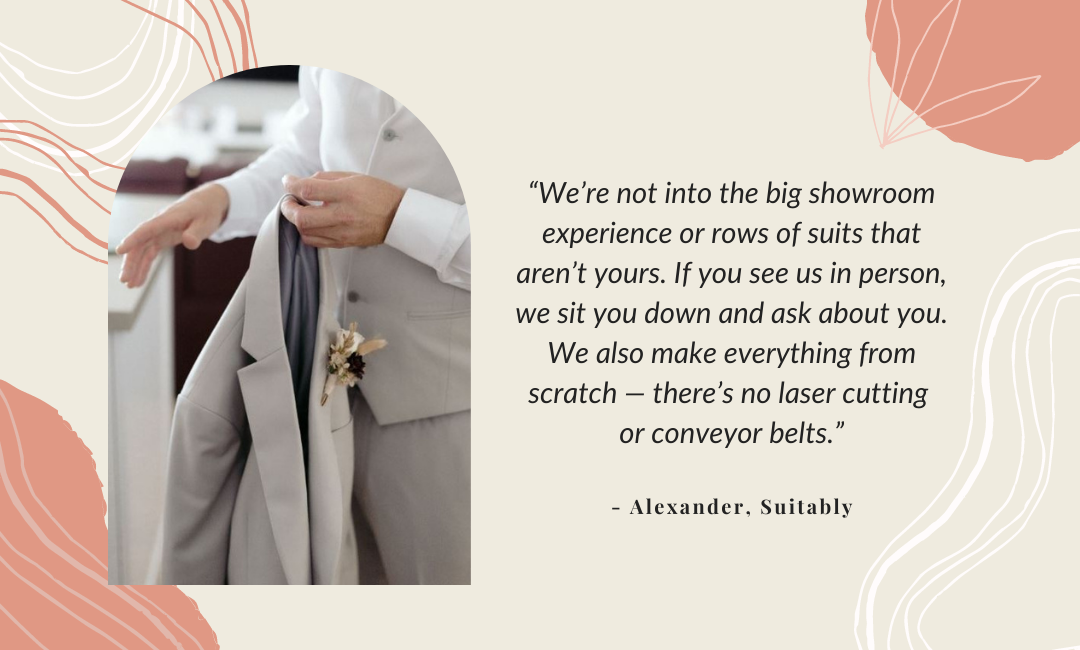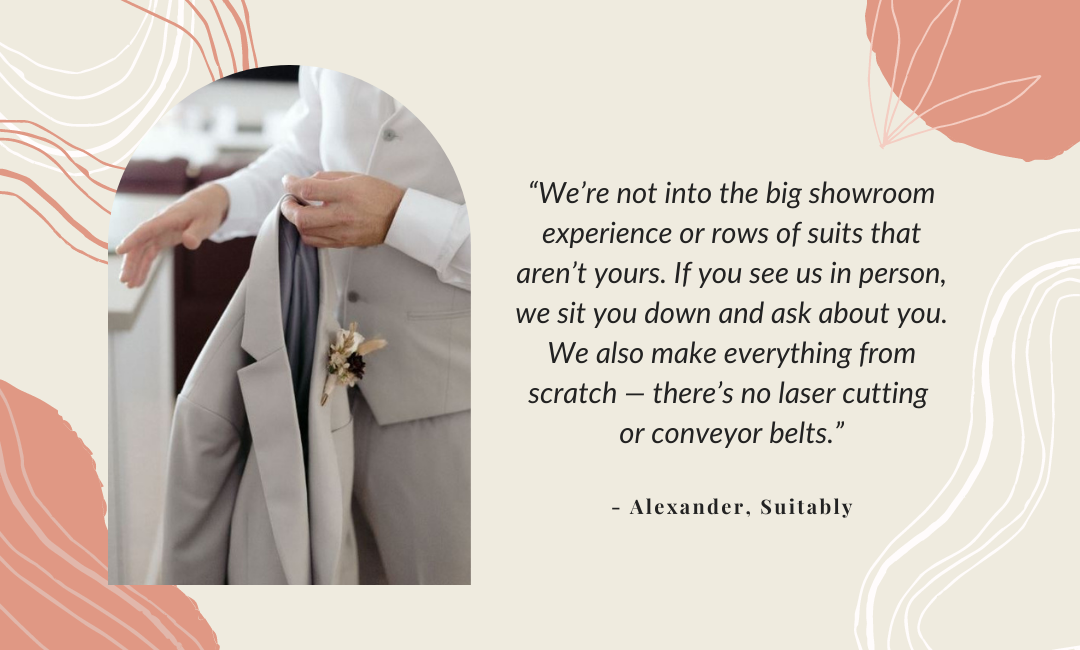 From a technology perspective, we have a really robust web presence that allows you to customise your suit with some of the most common adjustments and check out some of our most common styles. You can also checkout using AfterPay or Humm. We're also really excited about our app which uses some advanced AI technology so that you can measure yourself at home with nothing more than your height, weight, age and two photos of yourself. We're always working on improving what we have and also working on new and innovative ways to make it easier for our customers to delve into our world.
find your custom suit
Can you walk us through the process of purchasing a custom-tailored wedding suit from Suitably?
Great question! It's also one that is difficult to answer because our process really depends on our customers and changes depending on our customer's circumstances. For those of our customers that can't come in and see us, we've set up a great network of 120 measuring and alterations partners throughout Australia as well as our app that makes measuring easy and accurate. We also provide phone or video consults and can send out fabric samples when you need them.
If you do live near us, we offer free in-person consultations where we break everything down and show you our extended lineup. We love meeting our customers in person and the experience is relaxed and personal.
We work really closely with all of our customers regardless of how they like to interact and I think people appreciate the difference. It doesn't matter whether you're seeing us in person or if we never see you. We will always do everything we can to make sure the experience is as close to perfect as possible.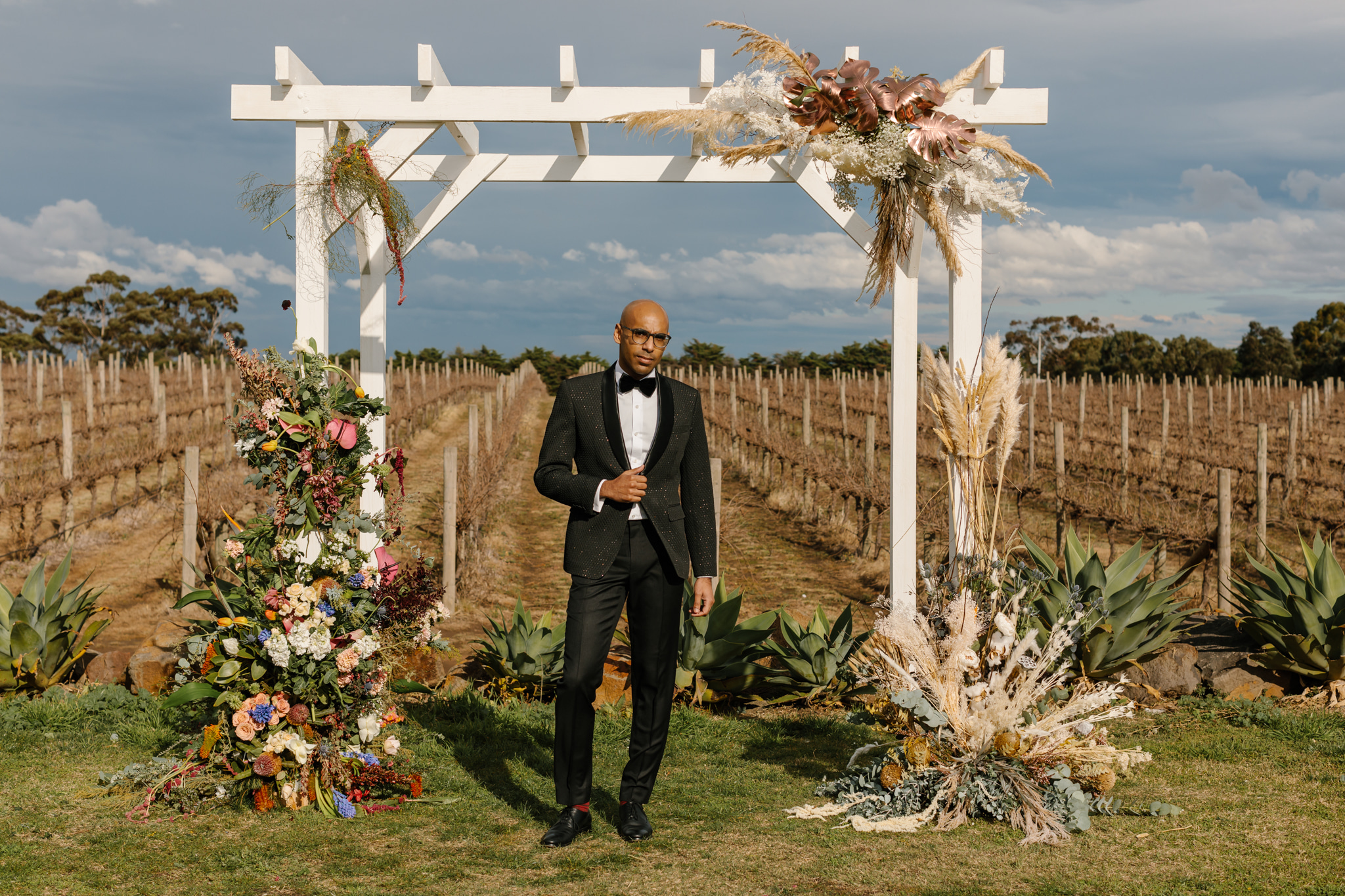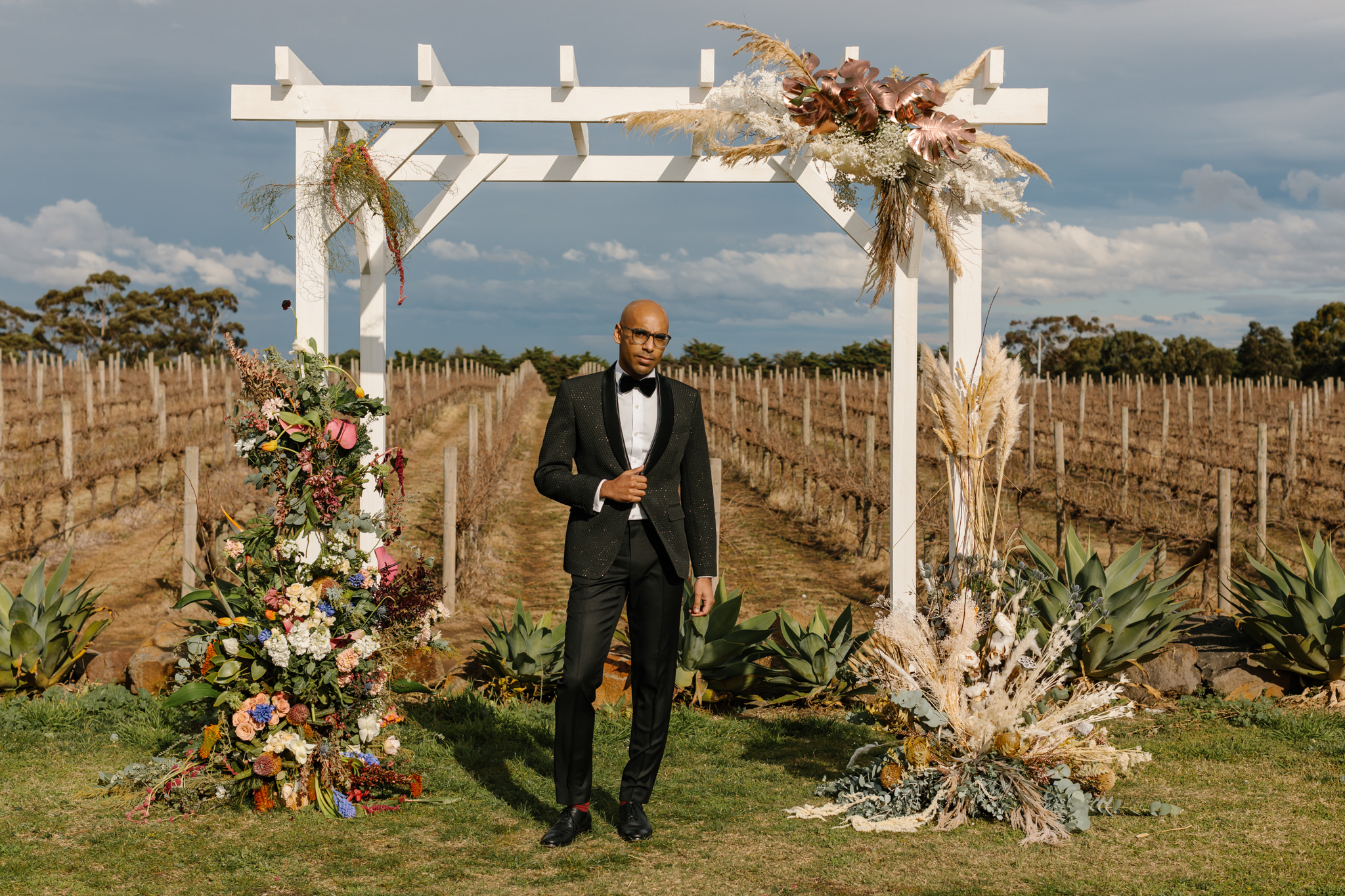 Regardless of the process, once we figure out your fabrics and finer details, we get your suit made and either invite you into the office for a trial fit or ship it out to you. We ship internationally with no charge and this is really handy for those who have groomsmen around Australia or around the world.
Once you've been introduced to your new garments we like to see what they look like on you and then take feedback from you and also make suggestions from a fitting perspective. From here, if we need to make any adjustments, we do so either in our offices or at one of our partners at no cost to you whatsoever. From there, you should have the perfect outfit for your big day but in case there is something that you are unsure about, we work with you to make sure you're nothing but satisfied.
What advice do you give to customers who aren't sure whether they want a suit or tuxedo for their wedding?
One of the most important questions I ask my customers and couples is how formal they would rate their event on a scale of 1 to 10. Before anything else, it's really important to get a gauge of this because the formality of your event directly correlates to your attire. In today's world, there are so many different interpretations of the perfect wedding day and I think it's really important to tie this down first. There are a lot of things that may impact this and we go through this in enough detail to understand what you're looking for.
Tuxedos are inherently quite formal and often, it's a garment that you may not get a lot of use, so I think it's important to figure out your priorities and whether it will work with the rest of the day. Think about what the bride is wearing, the venue, your groomsmen, the flowers, the reception and everything in between but at the end of the day, the big question is that of formality.
Another great question to ask is that of reusability. The concept of thoughtful fashion is something that's really important to me and I think the best garments are the ones that you consider. If you're fine with this then that's awesome! But a lot of my customers want something that they might be able to repurpose for other occasions. A suit can be seen as an investment and if you don't have a lot of suits in your wardrobe this might be something that is worth a consideration.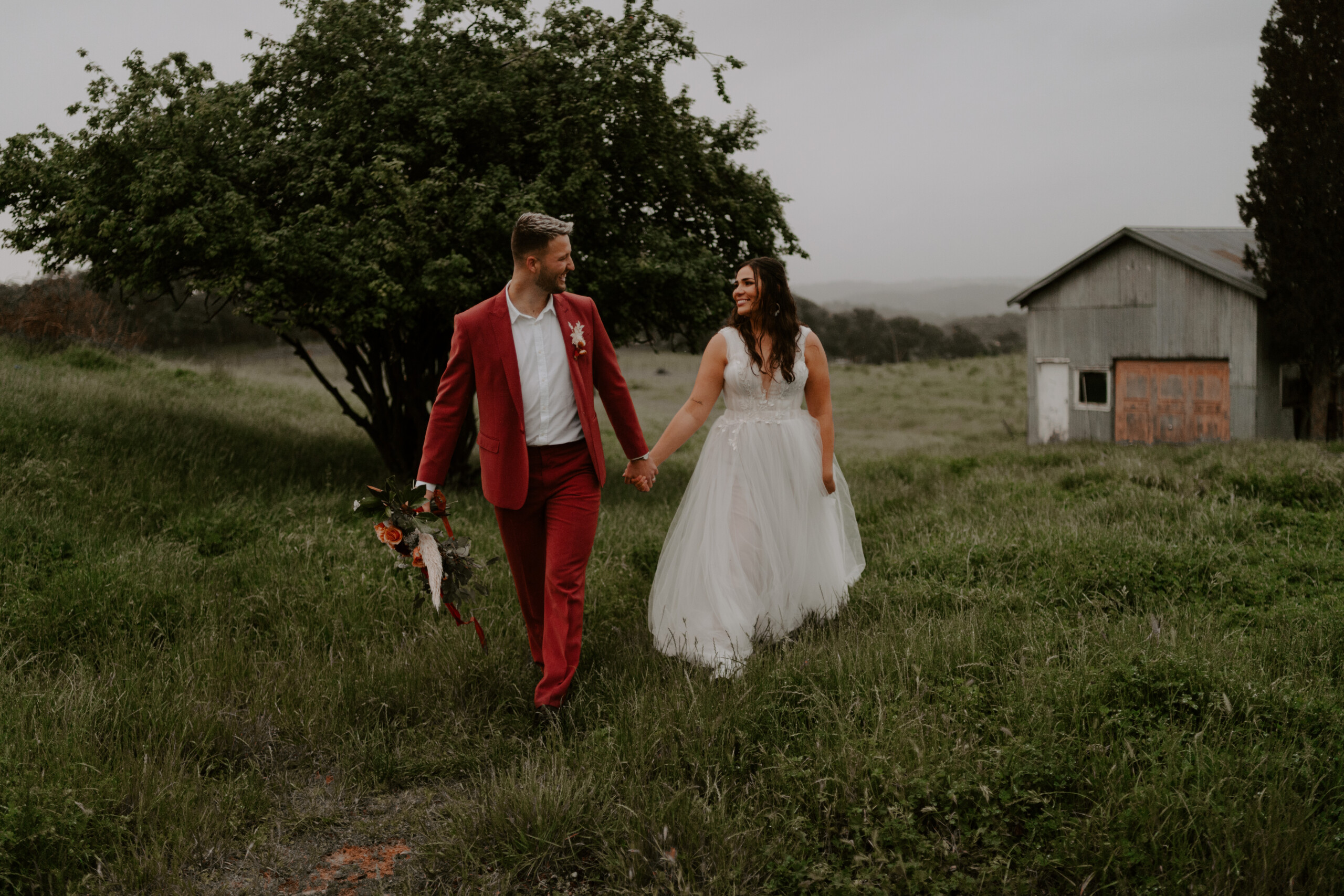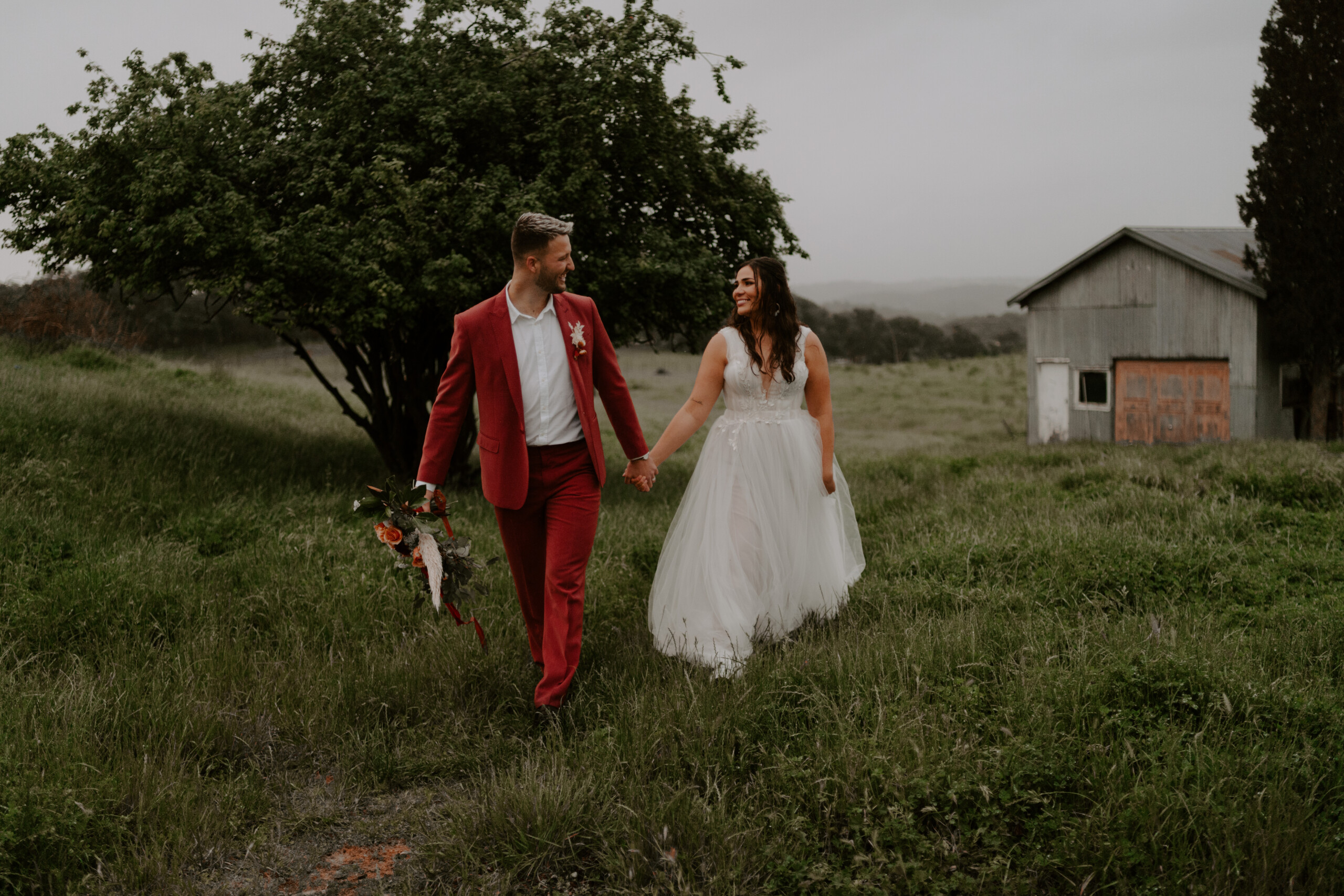 Aside from the suit, what other outfit elements should the groom wear?
Some of the most fun you can have when you're suiting up is sorting out your accessories. Much like the question about the tuxedos, I think the extras are also dependent on the formality of the event. Probably the most important consideration is neckwear, or the lack thereof. We have loads of parties that ditch the tie but this works more in the context of relaxed weddings. Outside of this, I'm a huge fan of cufflinks as I like how they add a subtle touch of class to affairs without being overdone.
Beyond this, there are a lot of options. Belts, cummerbunds, suspenders, tie pins, boutonnieres, pocket squares…. Should I go on haha!
The devil is definitely in the details and the accessories can really help not only elevate your style but also show a bit of personality which I personally think is really important.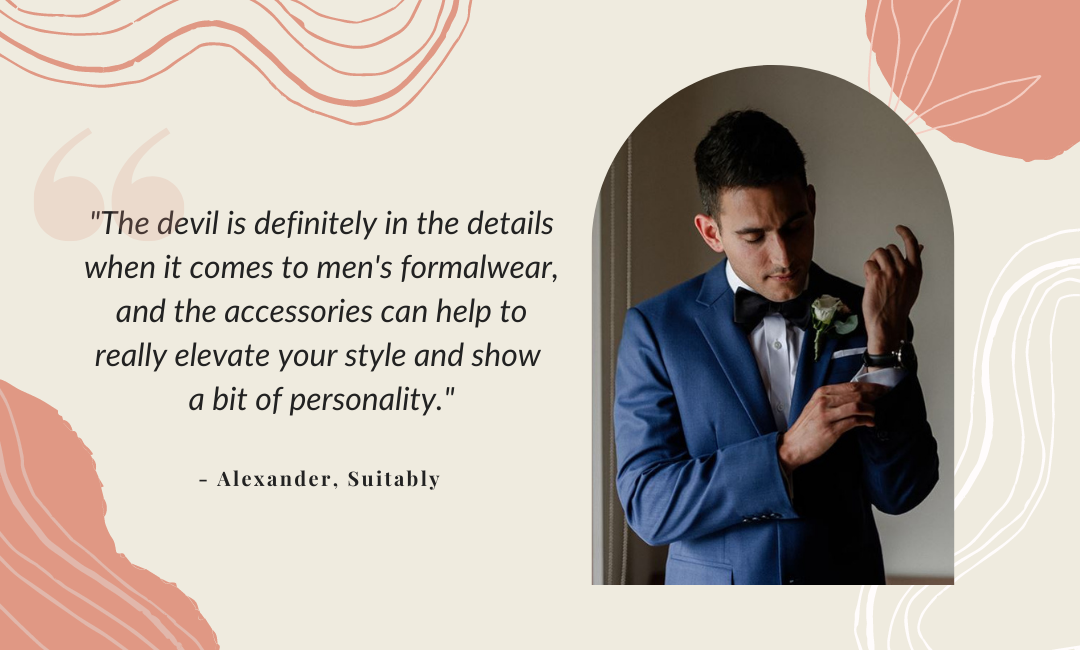 How does Suitably assist in coordinating the groomsmen?
Every single groom who comes to Suitably gets matched with a dedicated coordinator that looks after your groomsmen and as we mentioned, it doesn't matter where they are in the world. Currently, we're working with 3 parties that have groomsmen in the UK and one that has his entire party through the Americas.
Our level of involvement is based on what you need and how we can help. Sometimes, our involvement is pretty minimal but sometimes we manage each person individually. During initial discussions, we try and figure out how we can help you and then we'll work with you to get the boys down the aisle.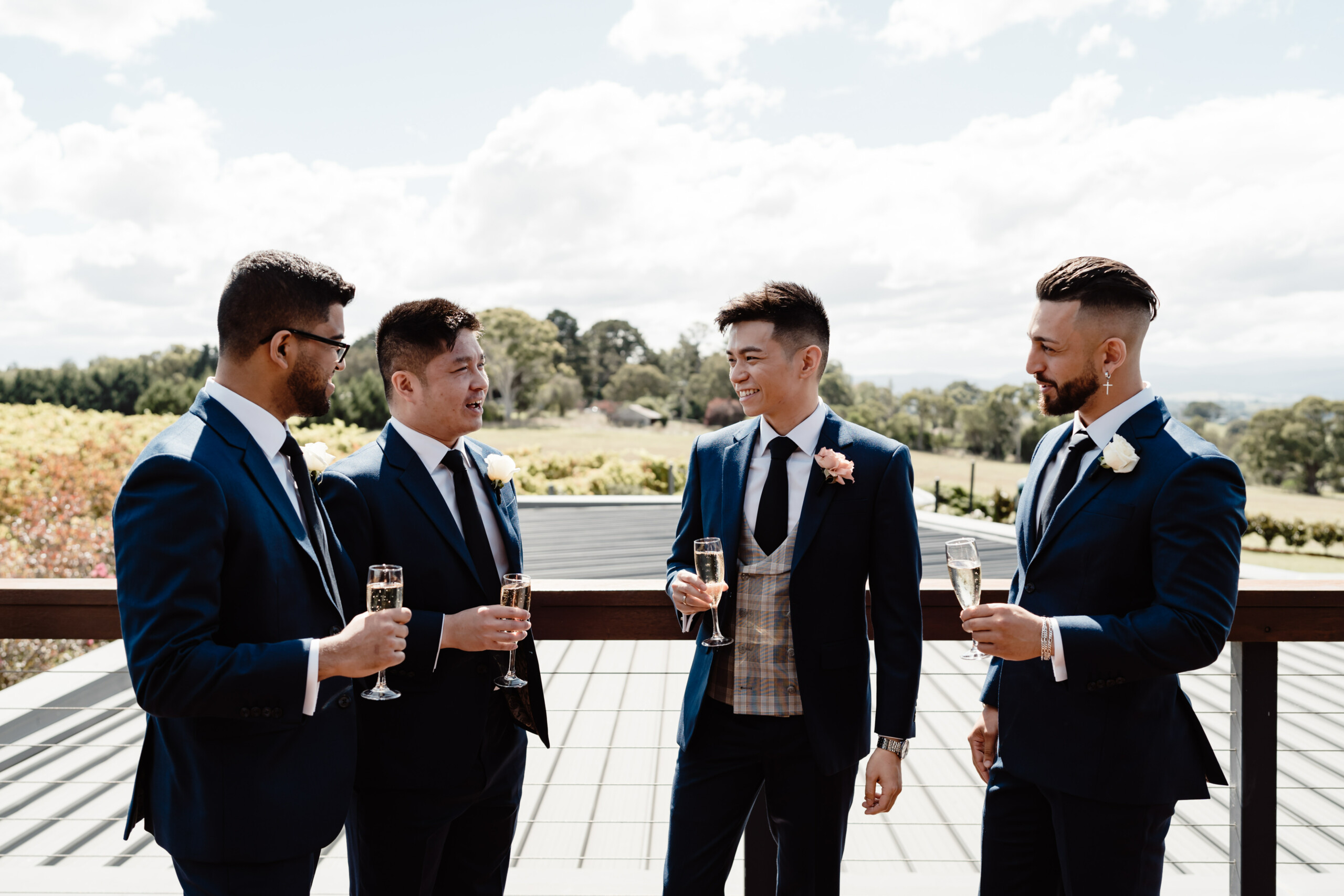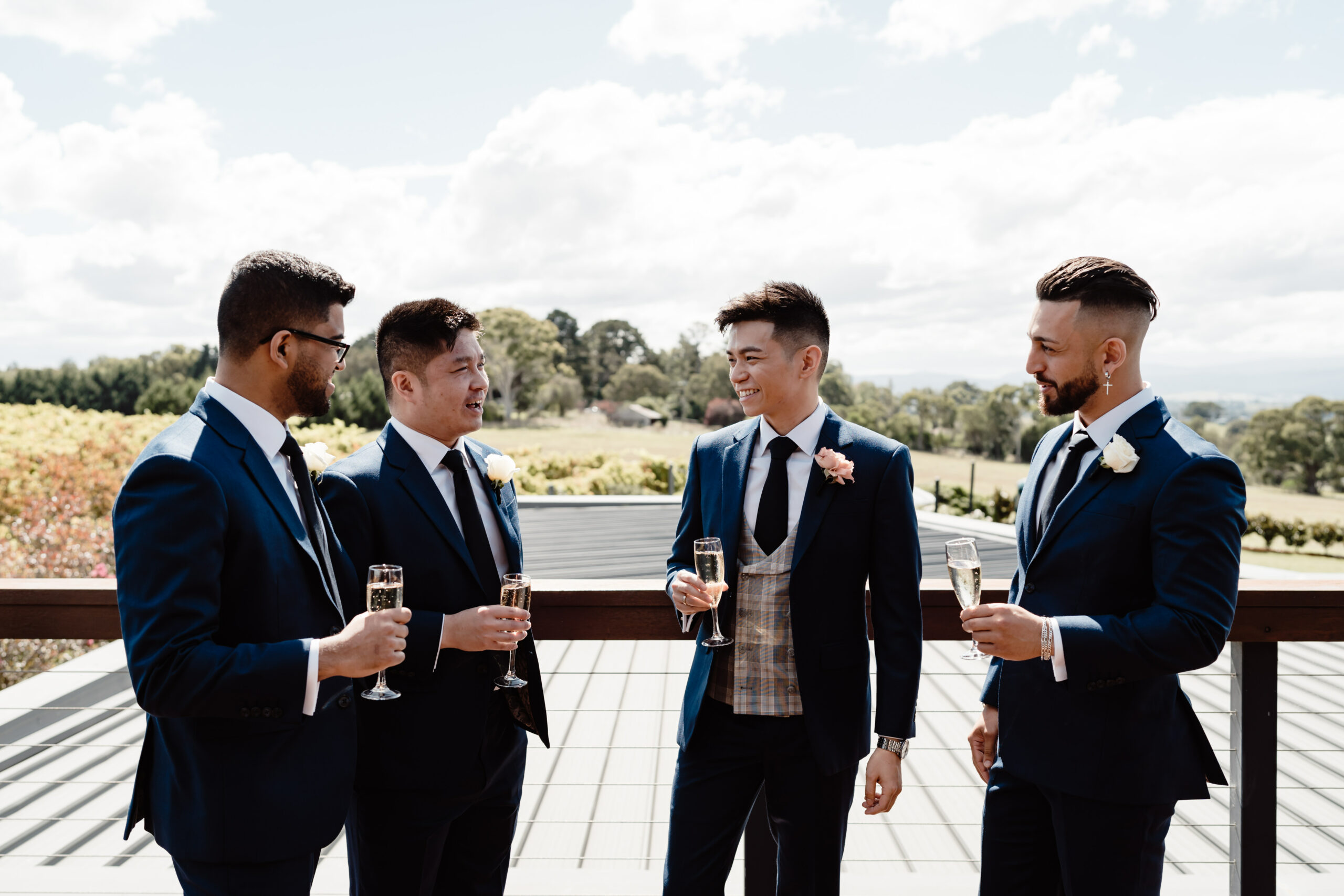 What are the most popular trends in men's formalwear for 2022 and beyond?
The last few years have been really interesting. Some really cool colours like bottle greens and burgundies have become really popular with us and I'm all for it. I'm seeing a lot more adventurous grooms that want to play with their own style a little more and I am all for helping people out with this.
Outside of this, I'm starting to see a few more people asking for fuller pants as opposed to the more slim look that has been the norm for a while (might have something to do with those stubborn COVID kilos that some of us are trying to deal with haha!). A few more people are asking for things like high-waisted pants and for the first time in so long, I'm starting to see some pleating in the trousers. I think a lot of this has to do with the runway trends that tend to be in vogue now.
With all of this being said, I try not to focus too much on the trends because it sort of goes against what we're here to achieve. I think it's important to learn about what you like and then use that as a starting point to make something that's true to yourself and also timeless.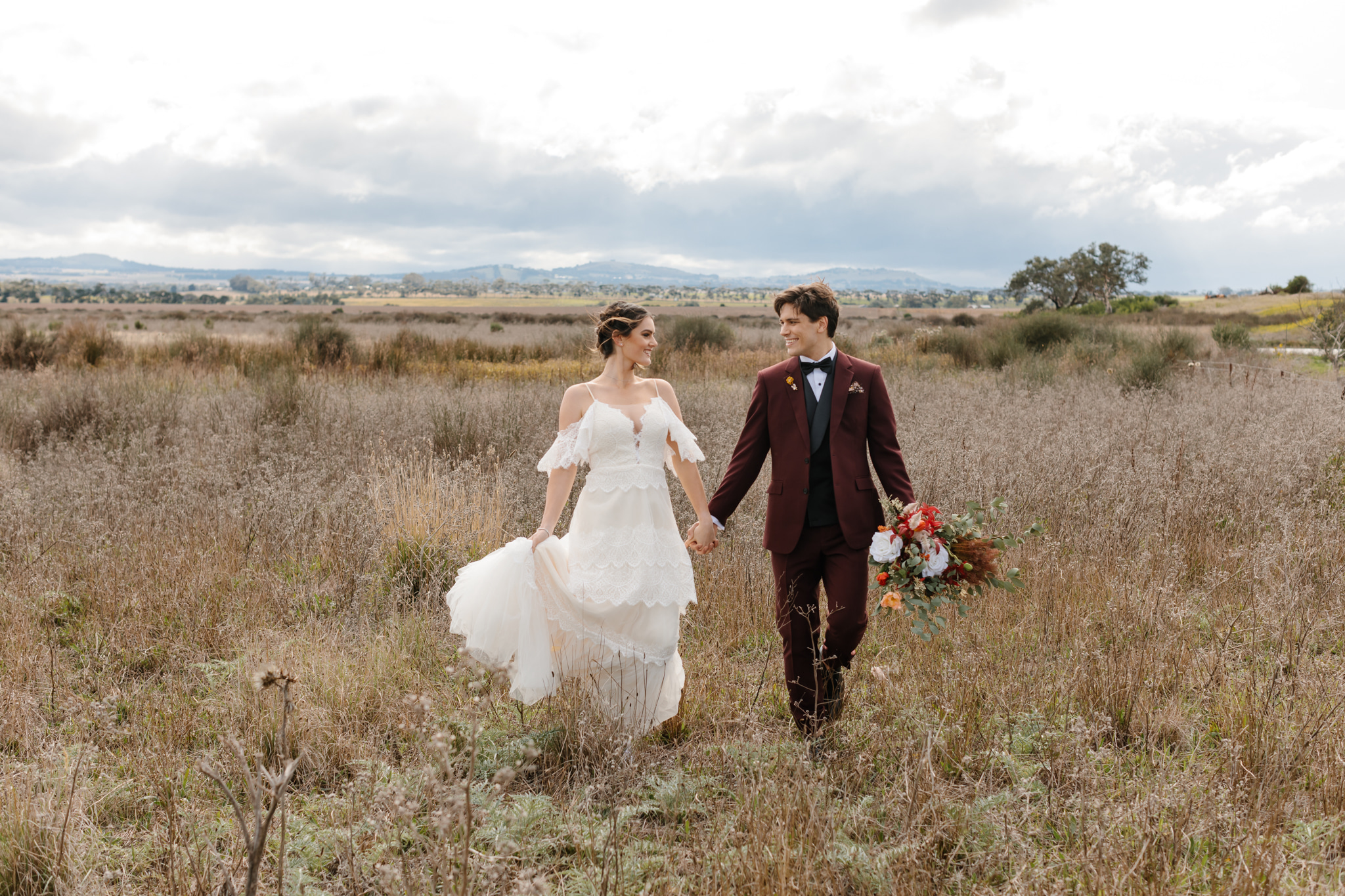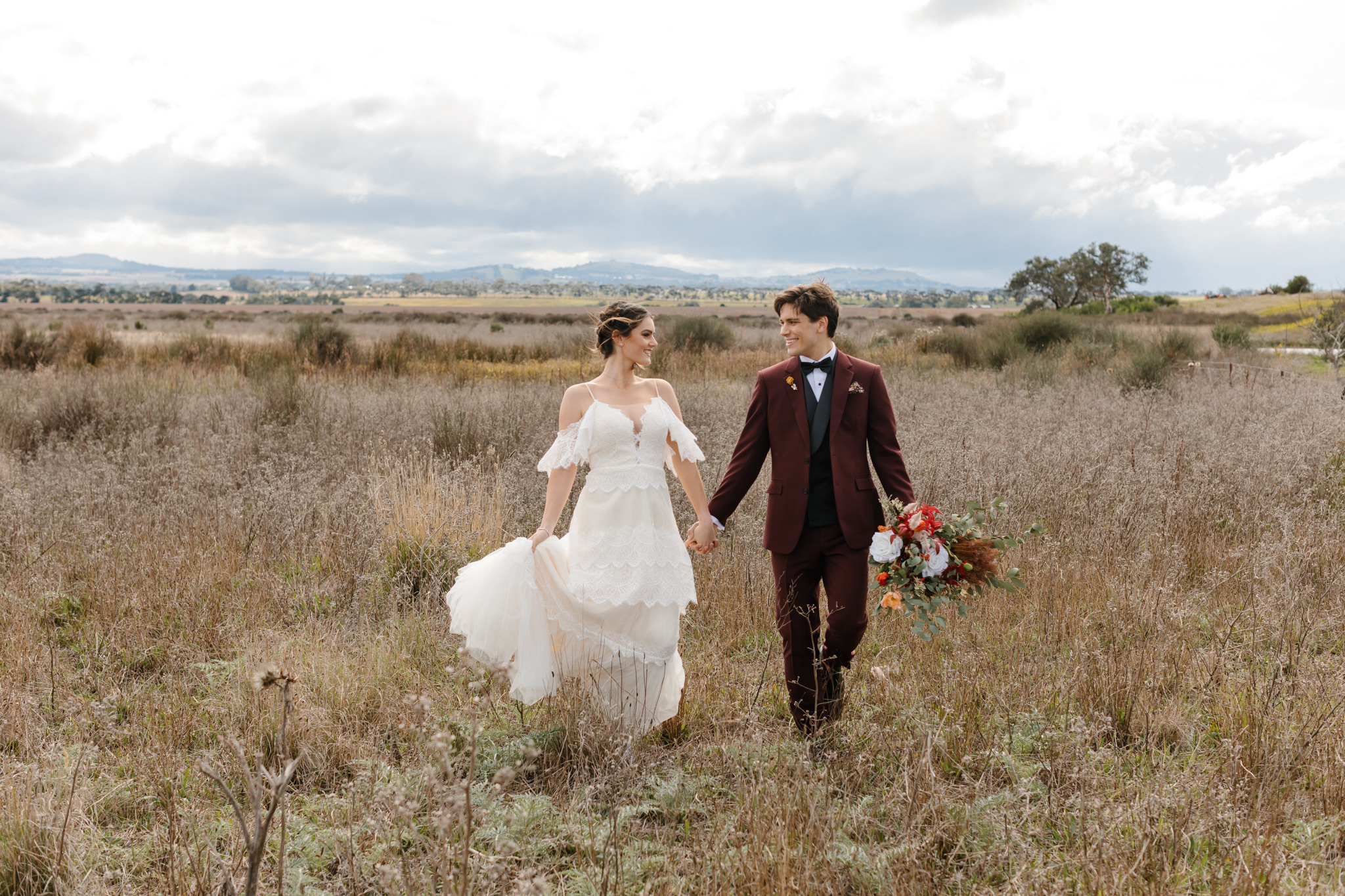 ---
visit suitably