Outfit planning for the big day is one of the most exciting – and complex – parts of the wedding journey! Though naturally, the bride's ensemble will take centre stage, the groom's wedding day attire must not be overlooked.
Today's grooms are spoilt for choice when it comes to their desired wedding look – from classic black tuxes and traditional blues and greys to nostalgic bold colours and oversized street styles. This means navigating the wild world of wedding suits can often feel like a minefield, so we asked an expert to help break it down. Read on as Tim Aquino, founder of luxury custom menswear retailer THEODORE, shares his advice for grooms looking for their perfect wedding suit.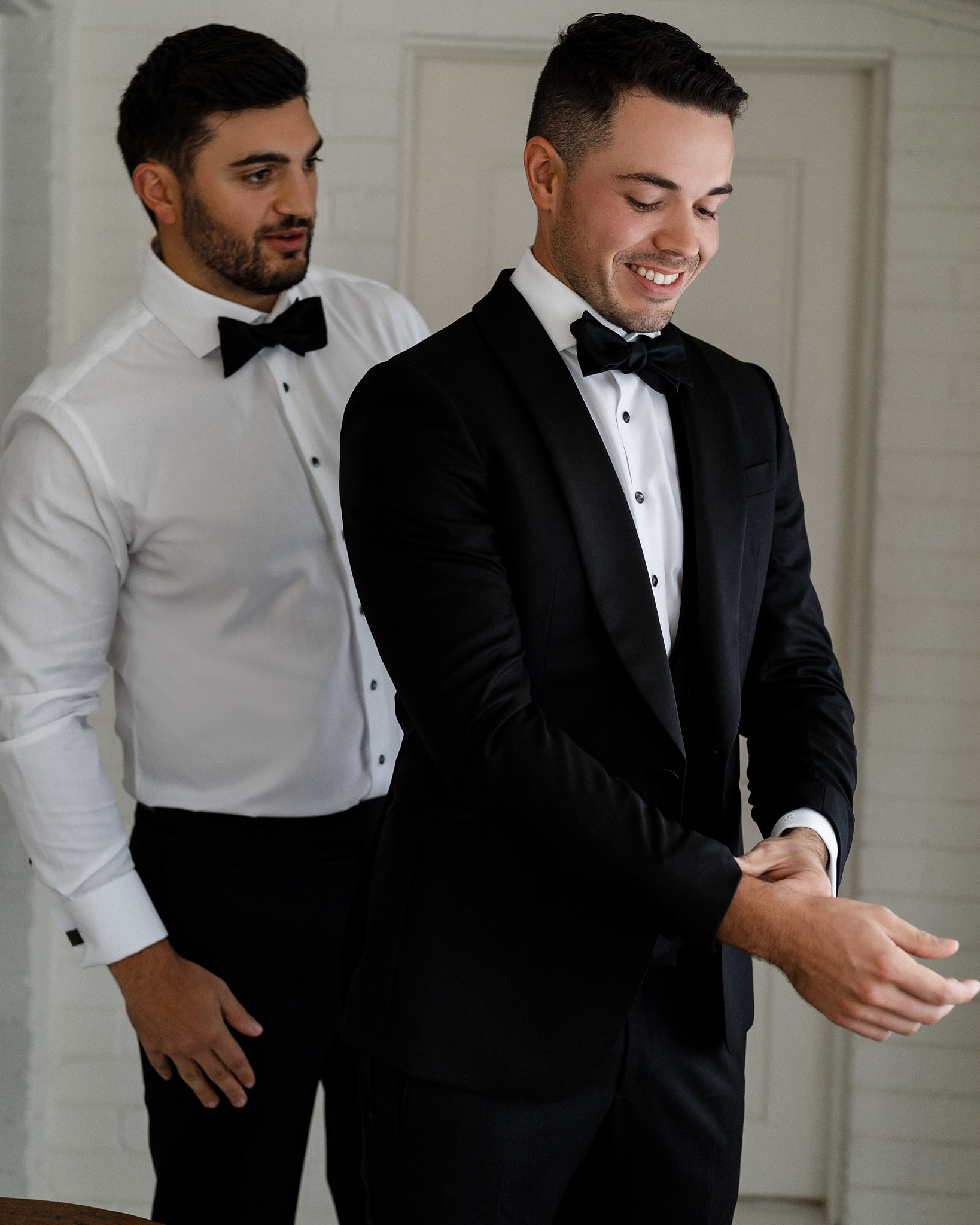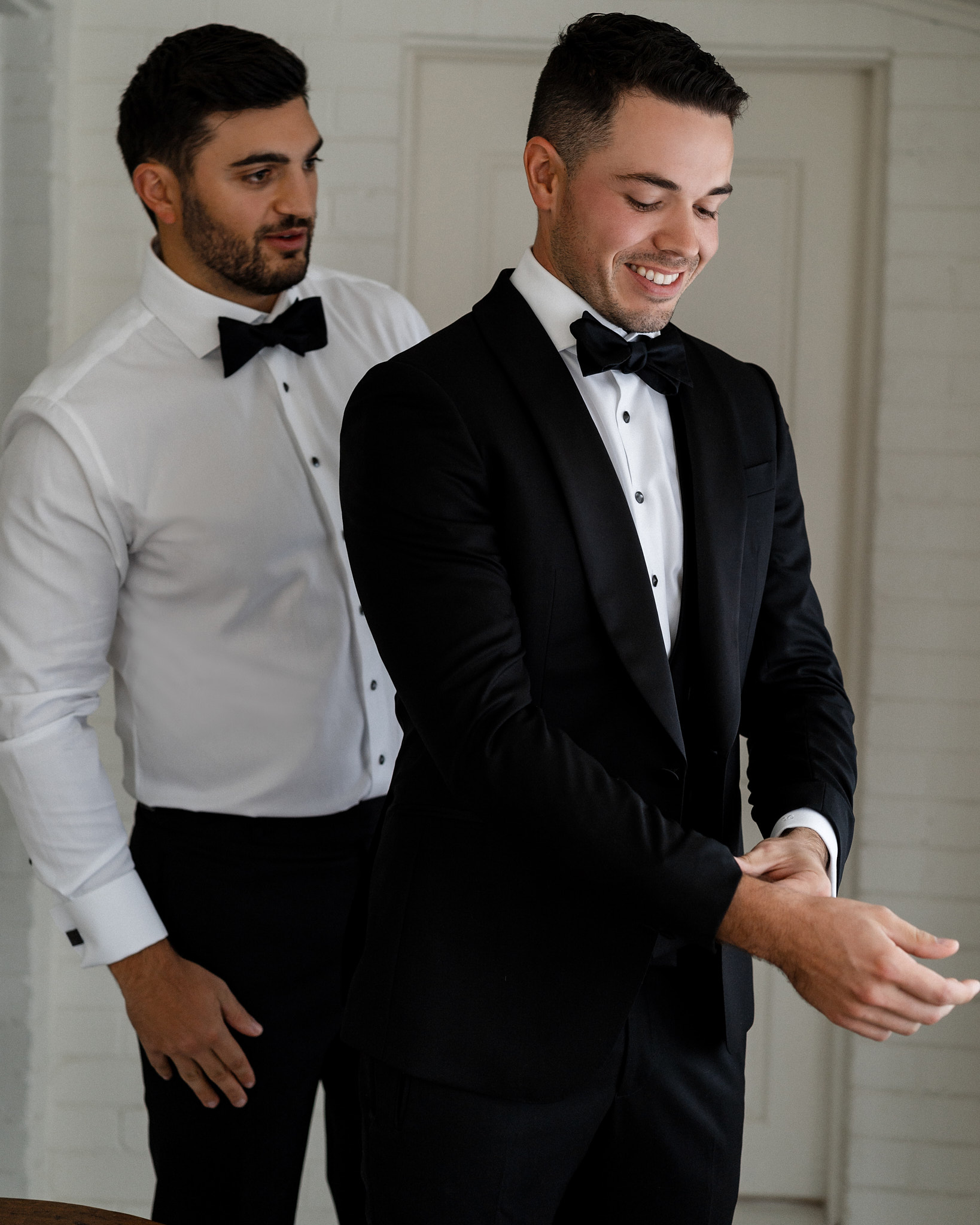 Find Your Perfect Wedding Suit
---
Breaking tradition: Could an on-trend suit be right for you?
On-trend suits are characterised by bold colours and fashion-forward designs that are currently popular in the wider fashion industry. If you're someone who likes to keep up with the latest fashion trends, then an on-trend suit might be the perfect choice for your big day, Tim explains.
"The rules for wedding suits have really gone out the window. No longer are grooms limited to black, grey or navy, and we're continuing to see more and more fashion trends and street fashion-inspired looks translate into groom fits for the big day. Centred around being fashion-forward, unique details like bold patterns, vibrant trend colours like dark olive, or fabric differentiation like linen, mean on-trend suits push the boundaries of traditional styles.
The best part is that you can be as creative as you want. For some grooms, this might be adding a unique edge from a current trend like 1970s-inspired wide lapels or oversized blazers, while for others, it might be wearing a statement colour in a palette he feels most confident in."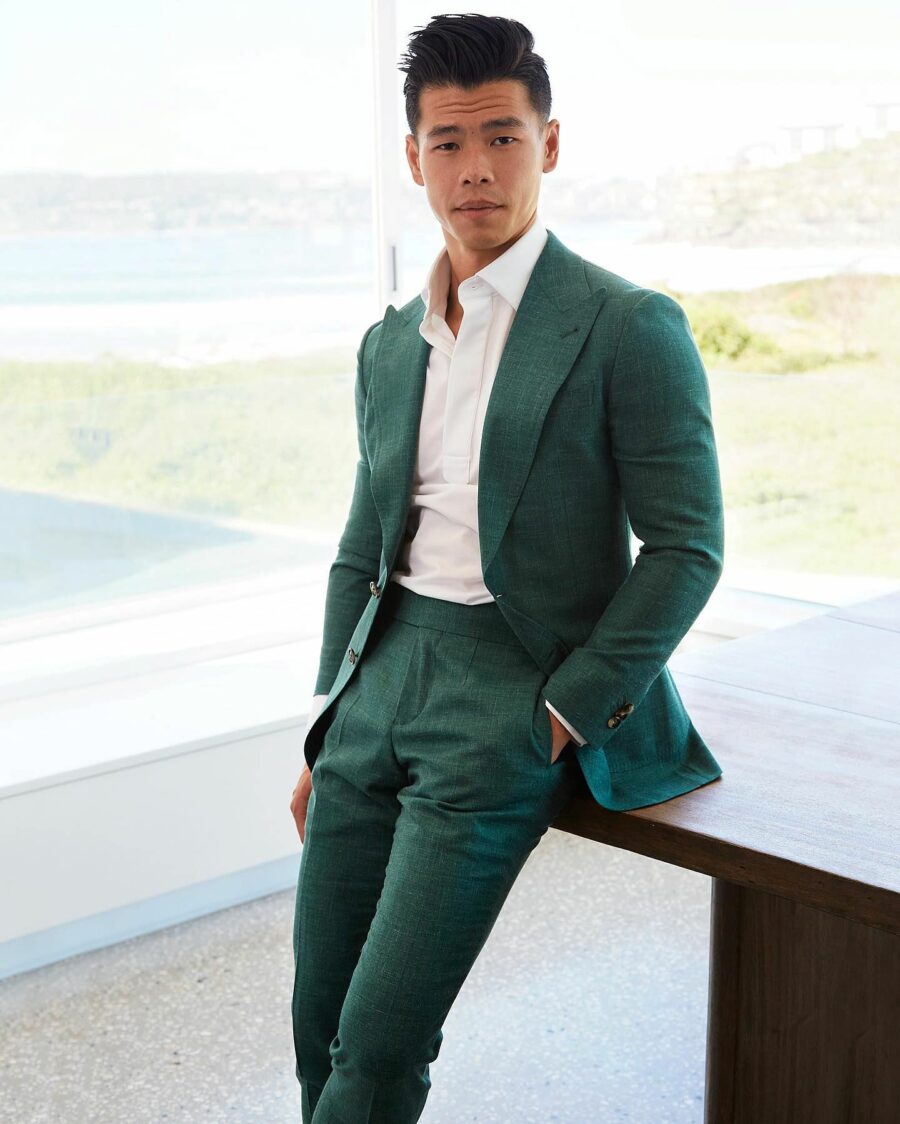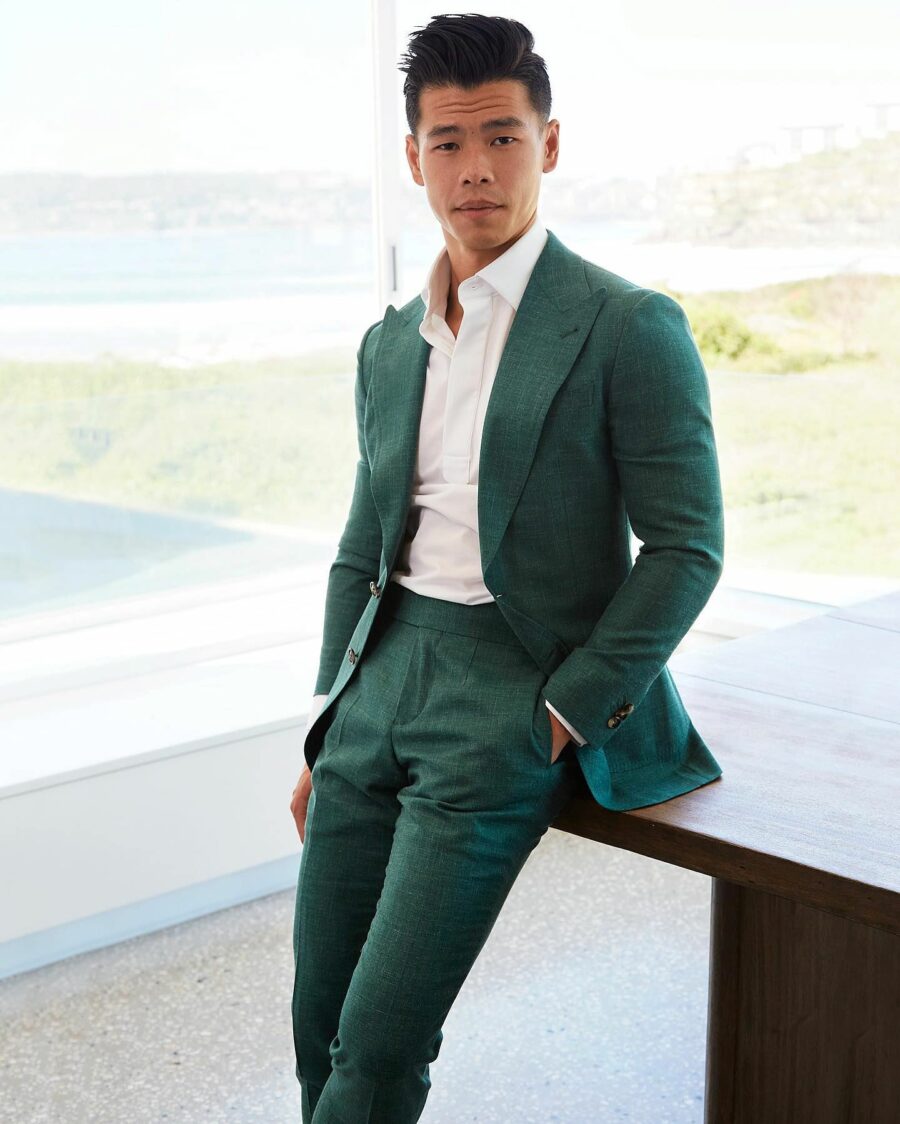 "On-trend suits are perfect for those who want to show off their personality and make more of a statement with their wedding day look. They also give greater options for couples thinking carefully about their wedding aesthetic or stylising the entire day to a certain theme.
For the groom considering something less traditional for their big day, I'd encourage them to start by taking inspiration from fashion they love and even items in their own wardrobe – thinking about the colours, shapes, materials, and patterns that make them feel their best. From there, I'd recommend trying on a range of suits that fit this inspiration to find the right specifics that suit their body shape and letting the creativity run from there!"
The power of timelessness: classic wedding looks
Despite the emergence of on-trend suiting for wedding day grooms, classic, traditional designs offer a more timeless option. Giorgio Armani famously said there is nothing more classic than a black suit and tie, and Tim says this remains true for those looking for the most elegant look.
"Though bolder colours, big shapes, and street-style suiting is trending, classic looks continue to own the wedding space. Classic, timeless suits are the perfect choice for more formal affairs and for grooms that want to keep their look traditional and tasteful, particularly for those who want to avoid looking too dated in photos years later.
Timeless suits often mean clean lines, simple colours, and classic fabrics, but going down the classic route doesn't mean you can't tailor your look. Even in the classics, there are plenty of tones, fabrics and subtle patterns you can play with. There are also plenty of options to explore the style of suiting – from a classic tux through to a three-piece sharp suit or a simpler suit and tie combination."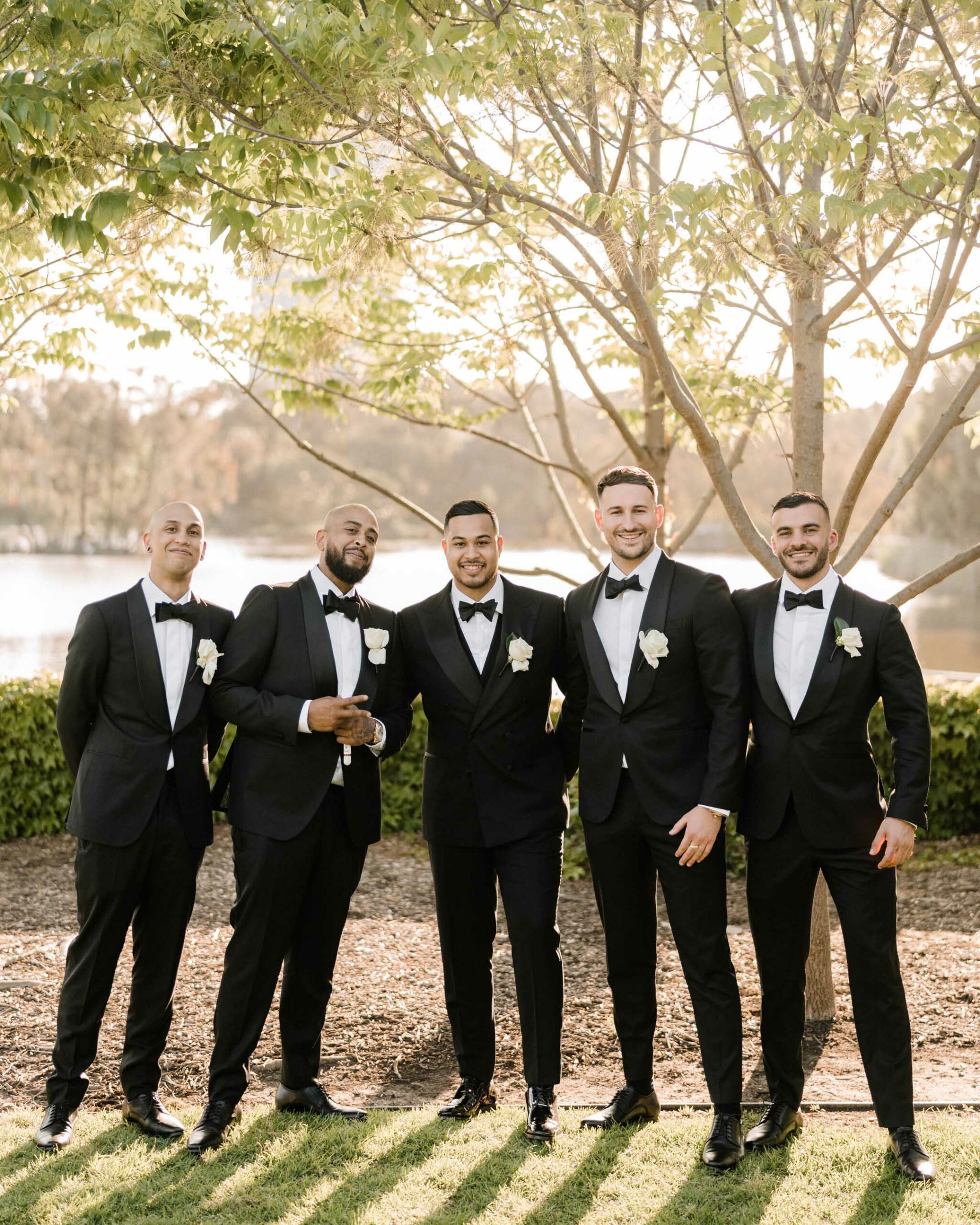 "One of the biggest advantages of a timeless suit is that it can be dressed up or down depending on how formal your wedding occasion is. They are also a great investment piece for your wardrobe after the big day and could be easily restyled for other formal events, given a new look with different accessories like cufflinks, ties and pocket squares."
So…. what's the perfect wedding suit?
There's no right or wrong answer, Tim says. "The most important thing when choosing a wedding suit is finding a look and fit that makes you feel confident and comfortable for the big day. Ultimately, the choice between an on-trend or timeless suit comes down to personal preference. Whilst the formality, venue, colour scheme and location all play a part in this decision, modern grooms really don't need to stress over the old-school traditional rules. They should lean into the experience and choice available to find something that feels unique to them and their personal style. "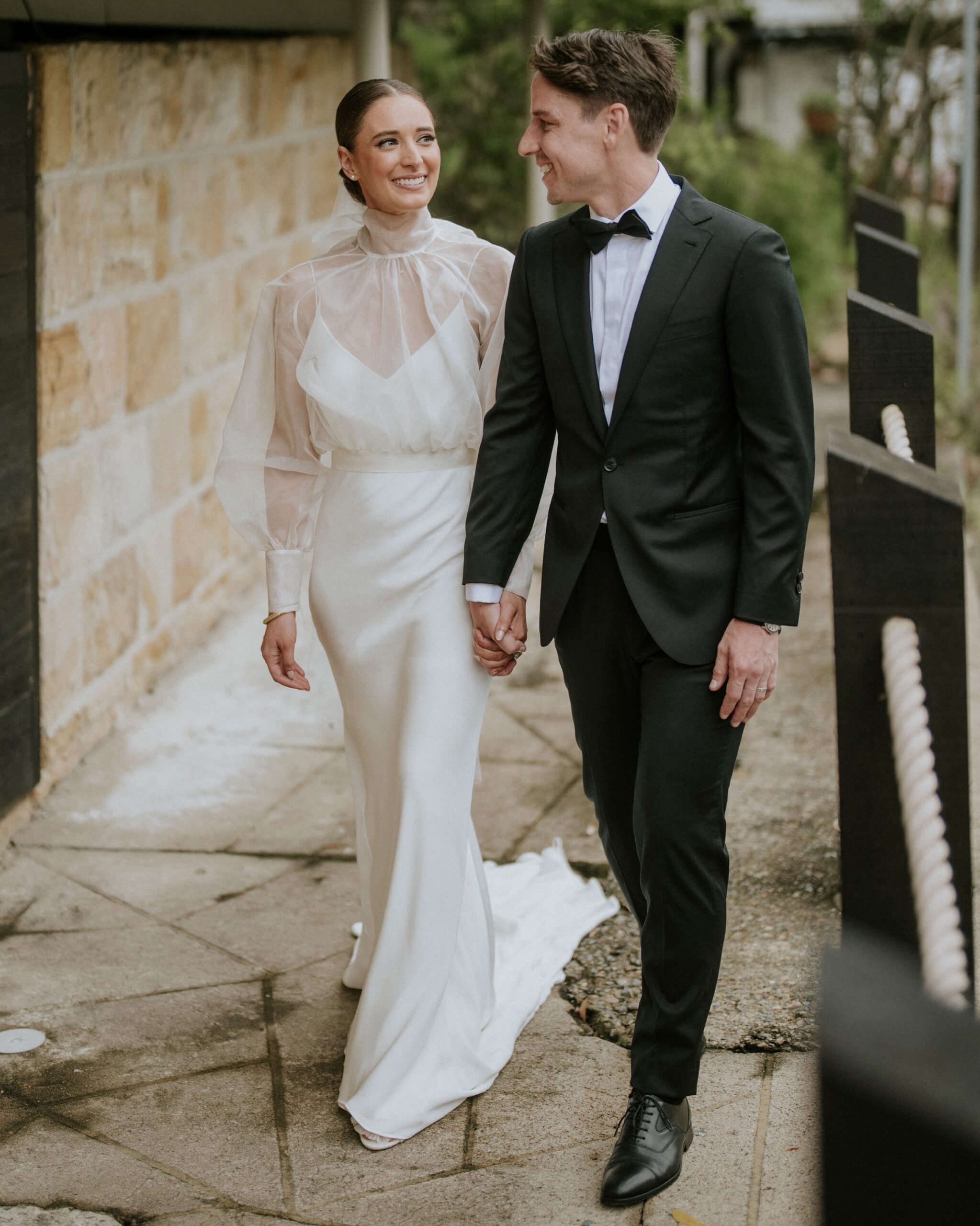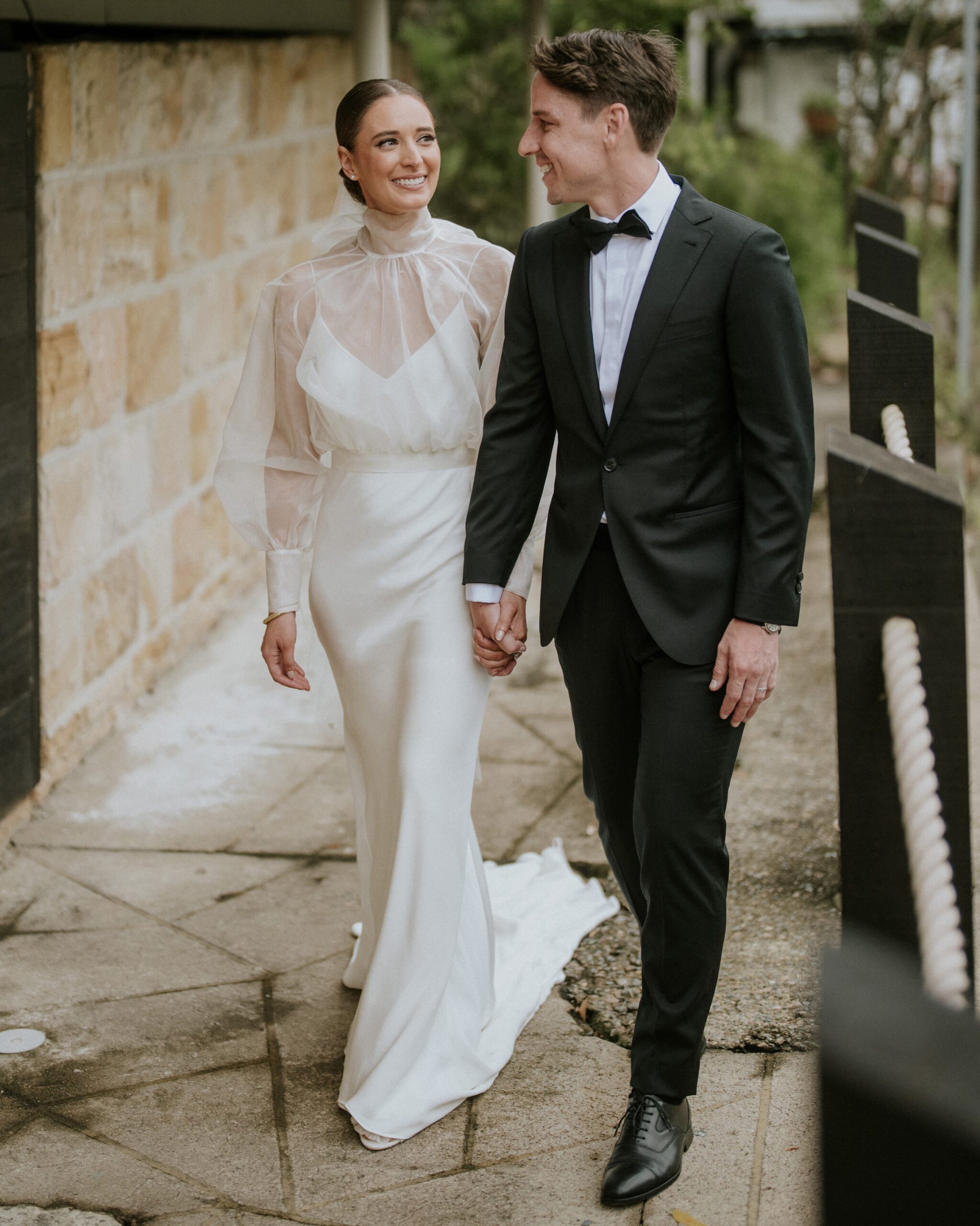 ---
Find Your Perfect Wedding Suit