Want to search for wedding dresses online? You can find many stunning wedding dresses online on Easy Weddings through our wedding directory. See more wedding dresses here, or browse below for 8 stunning wedding dresses you can buy online:
The Fabienne is effortlessly feminine, with a cinched waist and flattering stretch lace sourced from France, you will feel like a million dollars. The gorgeous sleeves are optional.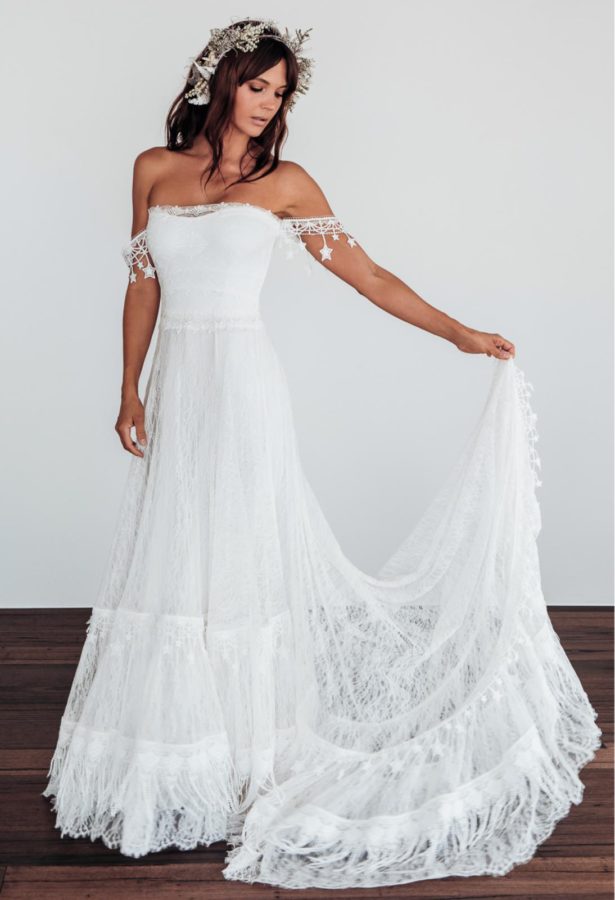 This glamourous gown by Casa Xara Bridal is incredibly classic but with a modern edge. The elegant lace sleeves are very much on trend at the moment, and the classic lace-up back and train ooze elegance.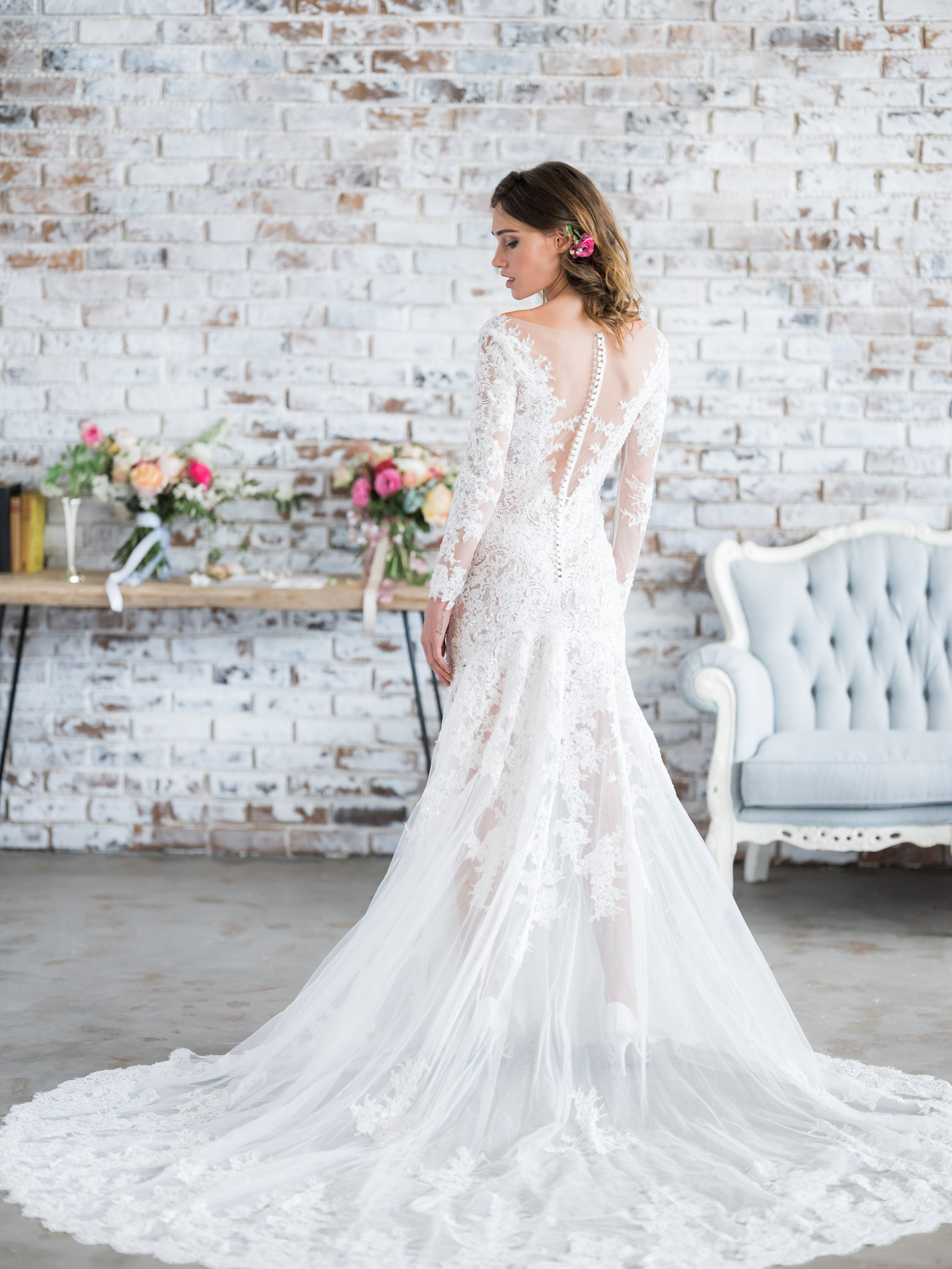 One of the newer editions to the GLL online store, this cowl neck dress with lace-up back dress works beautifully with the rose embellished lace.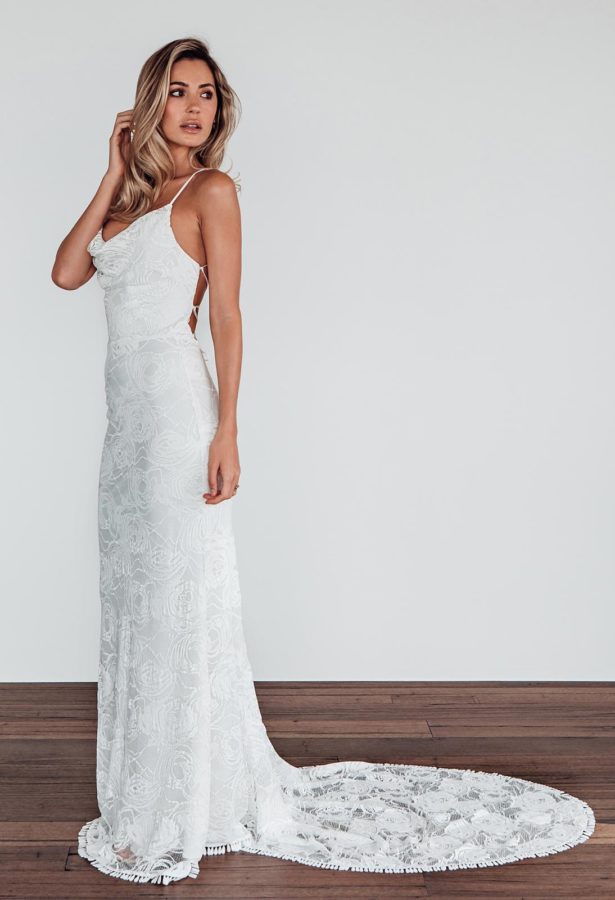 At just a fraction of the price as what you'd expect to pay for your wedding dress, you could achieve a perfect modern princess look with the Tita gown.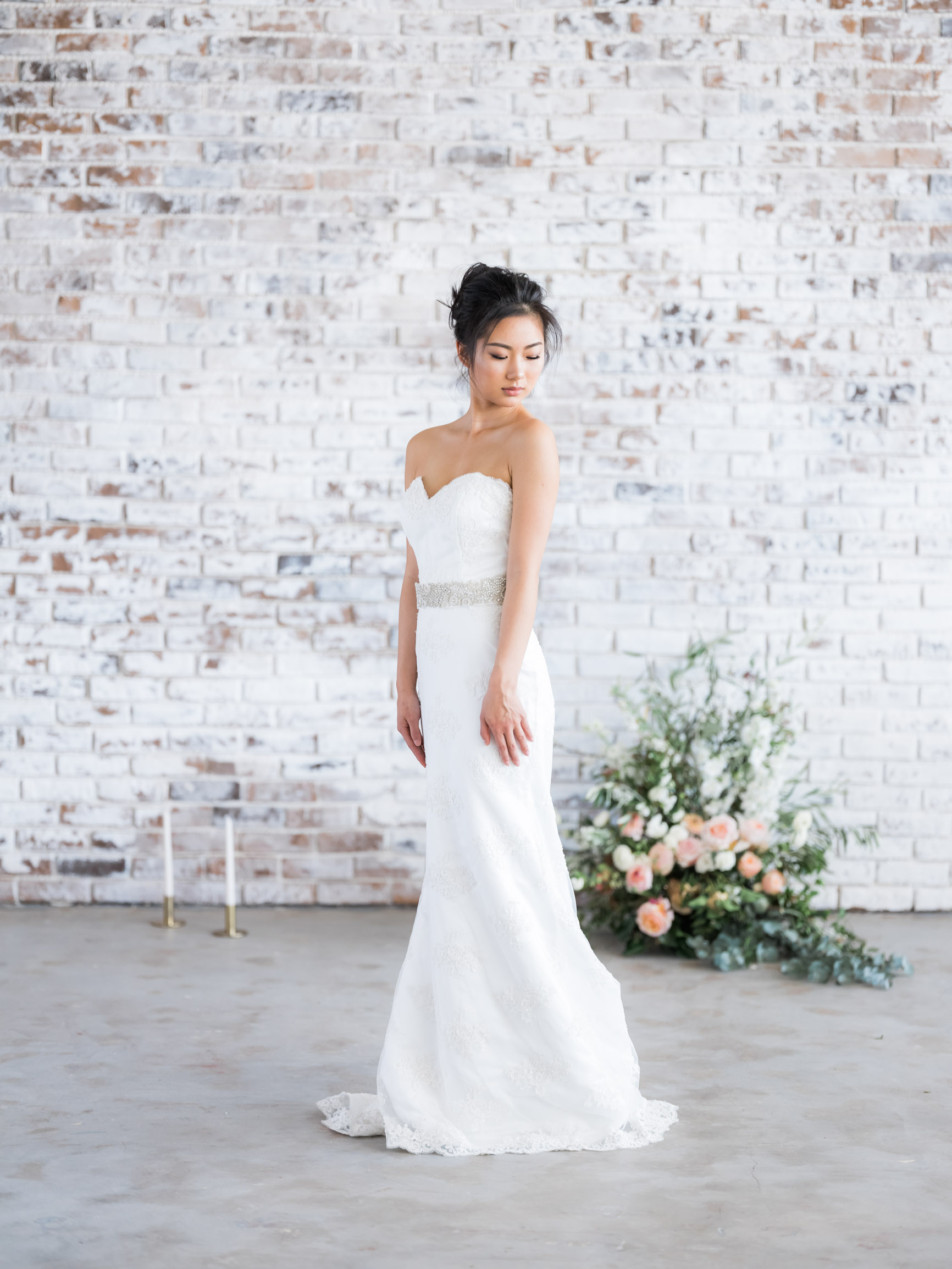 For the daring bride, the Sloane gown features fluted sleeves for added drama. This style looks stunning with big earrings, hair up and a flower crown.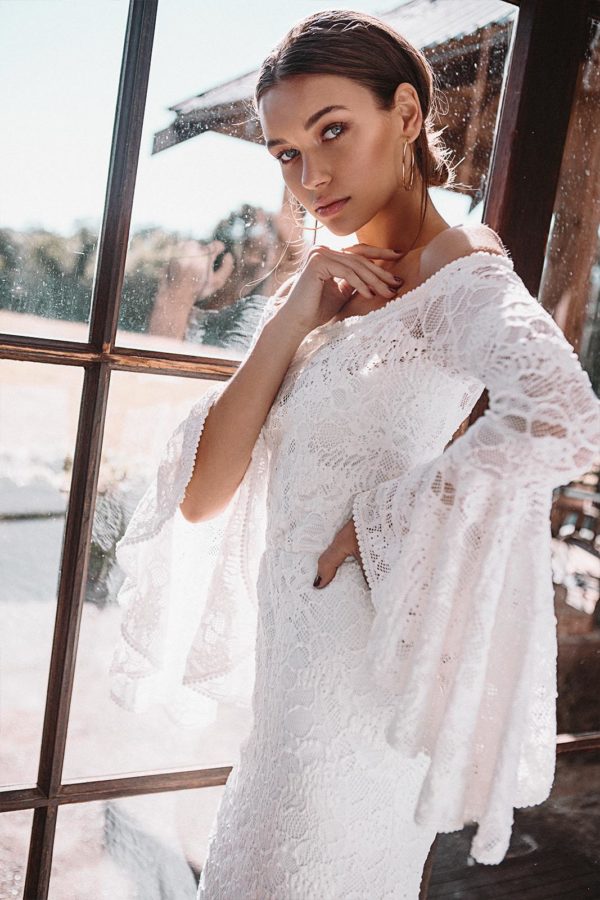 Perfect for a bride who'd like to show less skin but draw attention to their decolletage, the Audrey is minimal but glamorous and classic – much like its name would suggest.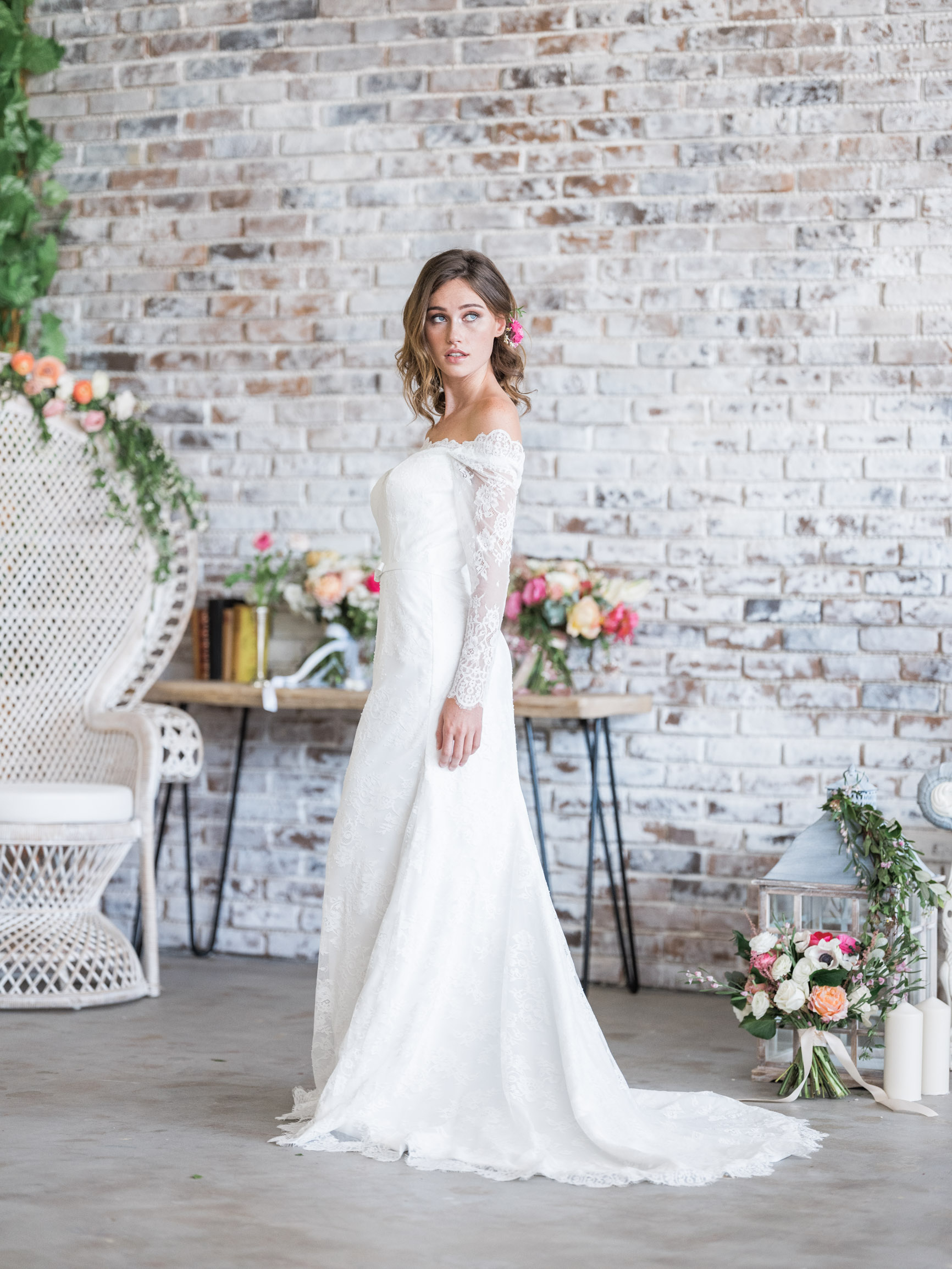 The back of the Emilia packs some serious punch, with a big train to give you that real princess vibe. Add a full-length veil and you're good to go.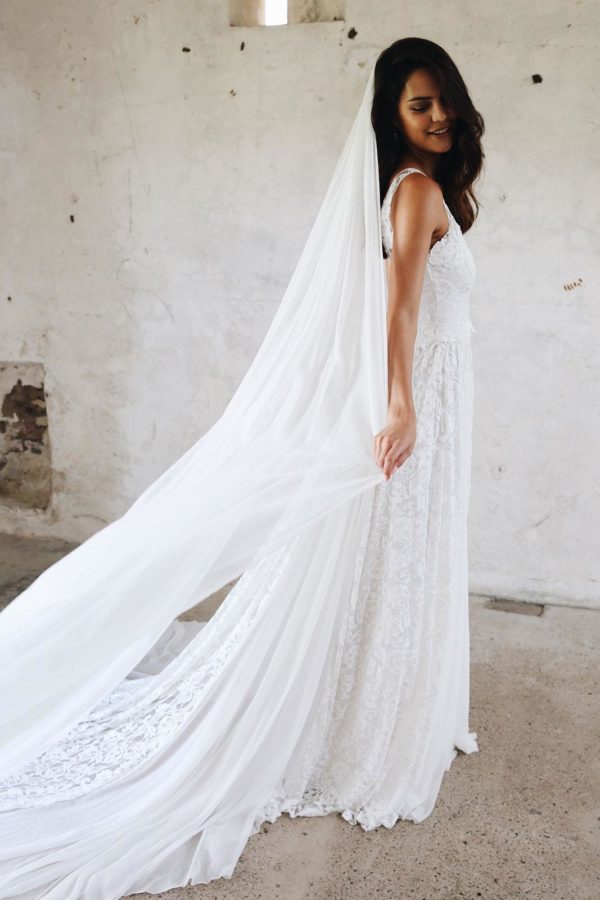 Chloe is an all-over embellished gown with stunning detail that you will be sure is worth more than double it's price tag.