Curating a do-not-play list for your wedding day? If so, you'll be surprised at how many real couples agree with your boycotted tunes. Check out their do-not-play recommendations in case you've missed a few cheeseballs!
So, what are the songs some real couples are aiming to dodge? According to our recent poll over on the Easy Weddings Instagram, 52% of voters planning their weddings have already chosen their first dance song, 59% know what they're walking down the aisle to, and 65% have a do-not-play list. Keep reading to discover the most common songs that appeared on people's do-not-play lists!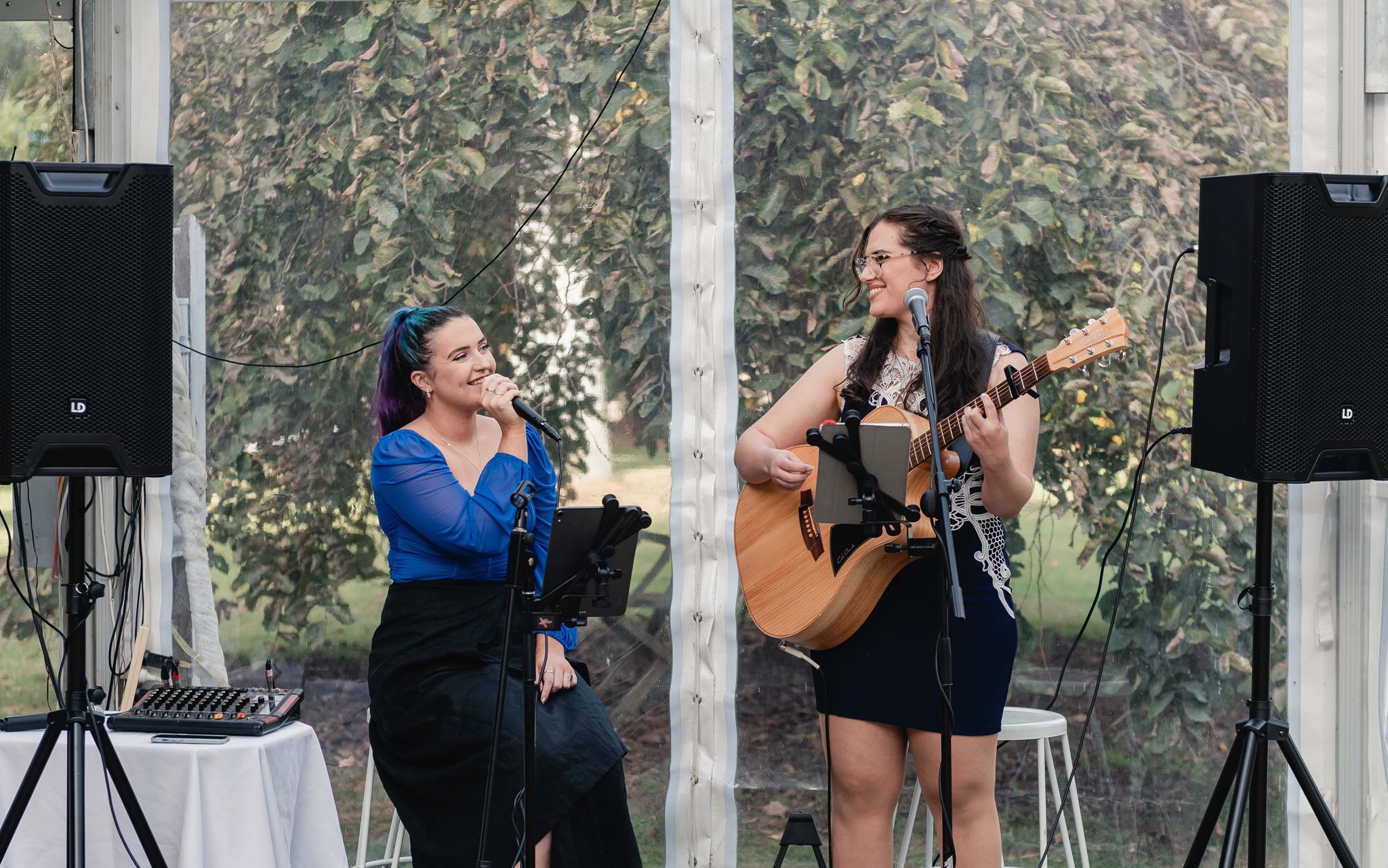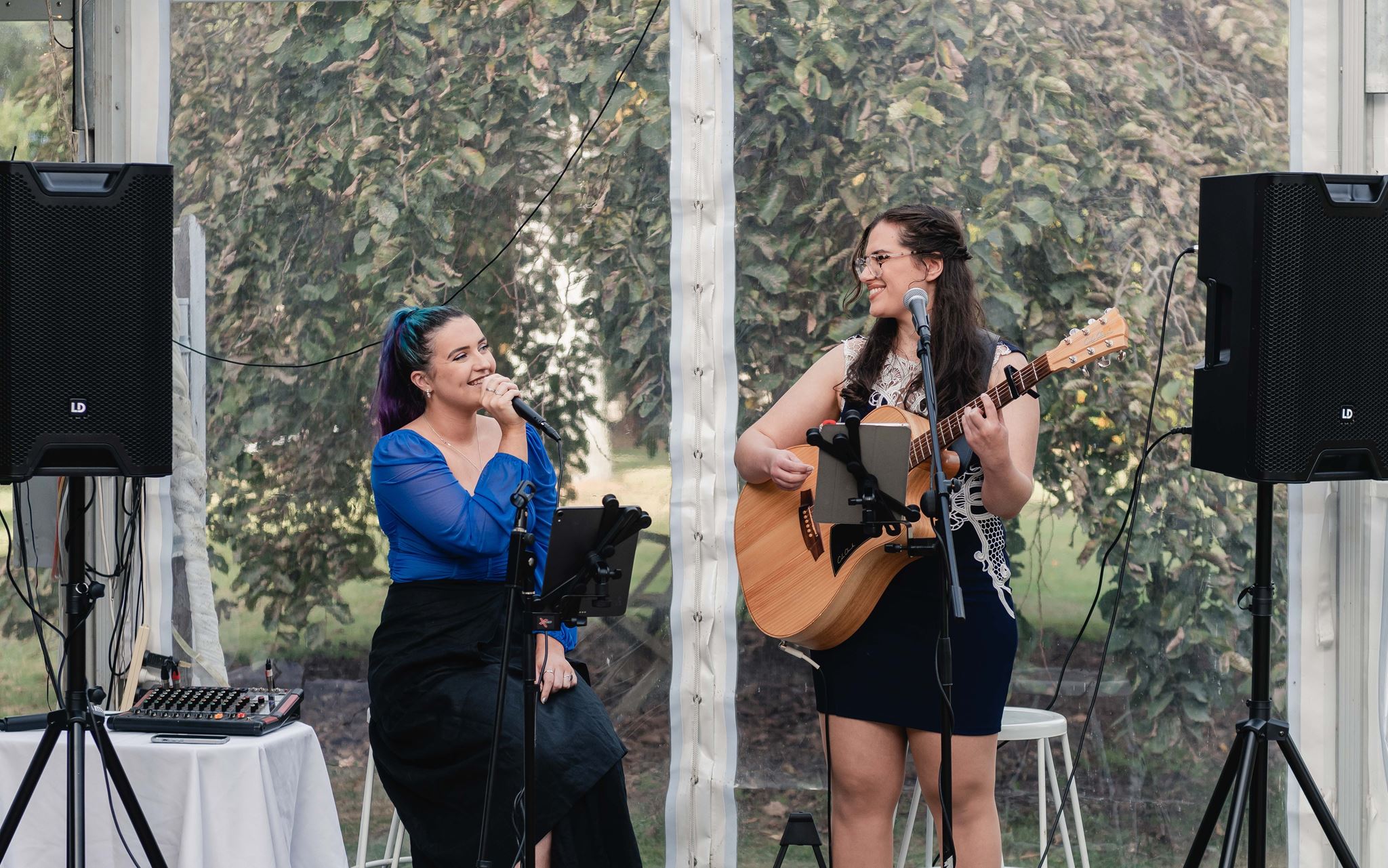 You've booked the venue. You've chosen your florals. You've hired your DJ — and are now curating your perfect wedding playlist filled with your all-time favourite songs. But what about the melodies you don't want to hear on your magical day? Is it okay to have a do-not-play list at your wedding? According to our experts, YES! As Melbourne's Velvet Moon Acoustic Duo expresses:
"We all have songs that we dislike for various reasons. It's not uncommon for a couple to ask that we exclude a few particular songs or a particular artist. It's your day, no one else's — your desires come first." 
Whether you want to minimise the cheese or want to avoid at all costs hearing the song that broke your heart many moons ago — you'll be happy to learn that your chosen entertainers have your back!
"It's important that entertainers avoid playing that song that would ruin your night. Everyone's taste is different. There might be a song from a funeral you wouldn't want to hear, or you might just cringe every time you hear Daryl Braithwaite's 'Horses' in a pub while everyone else is belting out the words." — Spinning Disc Entertainment, Melbourne.
browse wedding musicians
---
From corny dance tunes to outdated ballads, here are the songs that real couples have included on their wedding do-not-play list:
Cheesy Dance Move Tunes
Some call them 'classics'; others are so bold as to say they 'loathe the song'! From the Chicken Dance and Duck Dance to Eagle Rock — we're starting to think people have a thing against birds… Nevertheless, with a whopping 12 out of 32 votes, the Nutbush line dance performed to Tina Turner's Nutbush City Limits is easily one of the top do-not-play tunes on couples' wedding lists, followed closely by the Macarena! While your guests may be keen to bust a move and get their limbs flailing about, if you prefer they do so to a tune that doesn't make you want to reach for the earplugs, it's entirely up to you!
"Everyone's taste is different. We often find half our clients can't wait to do the Nutbush or the Macarena with their family and friends, but the other half can't stand the thought of it." — Spinning Disc Entertainment, Melbourne.
Dance tunes couples want to avoid:
Gangnam Style — PSY — 2012
Nutbush City Limits — Tina Turner — 1973
YMCA — Village People — 1978
Macarena — Los del Rio — 1993 / Bayside Boys Mix — 1995
Chicken Dance (The Bird Dance)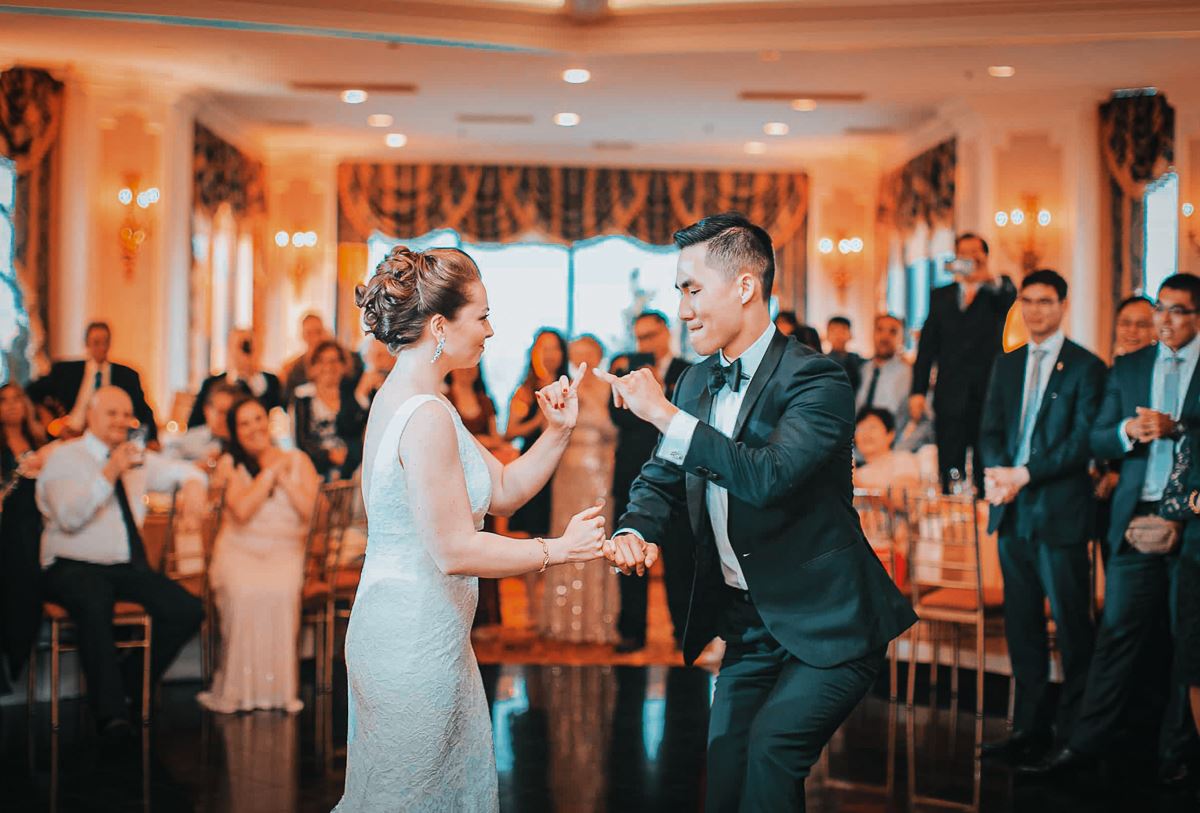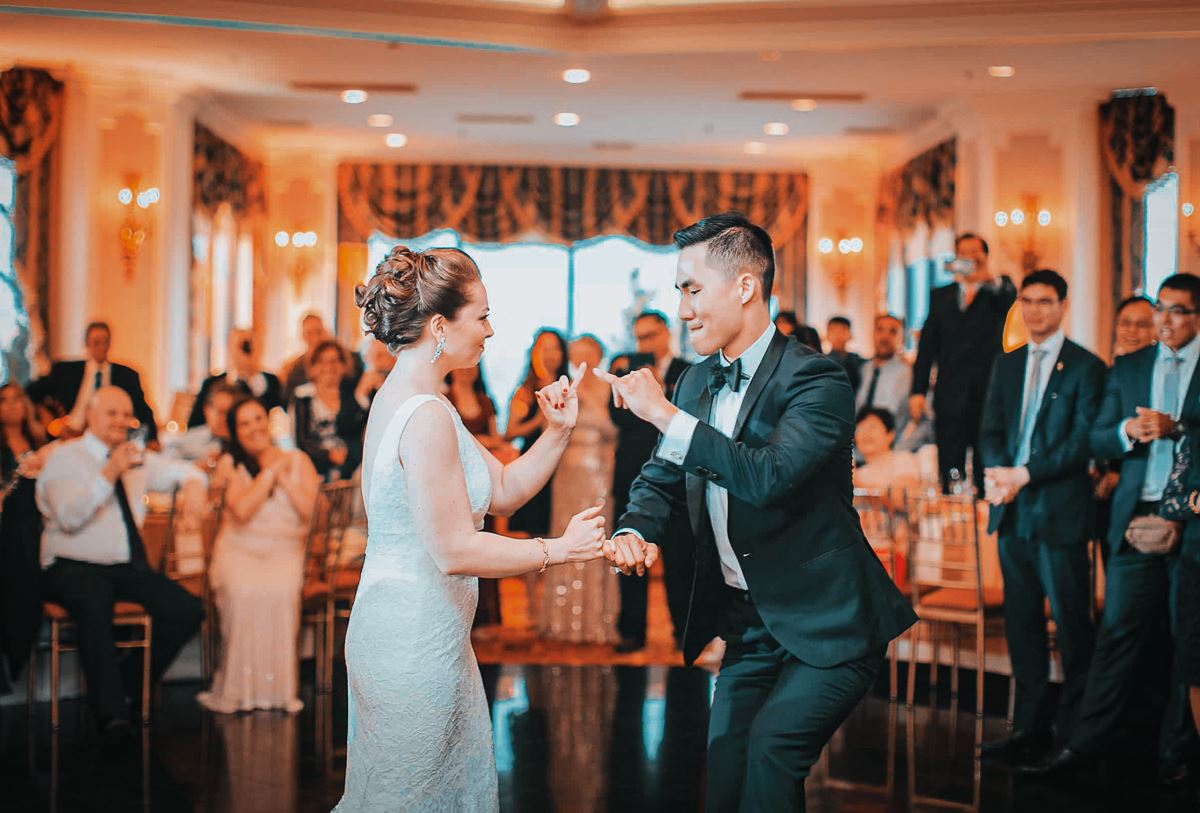 Timeless or Outdated?
While we all love a blast from the past, there are some hits you may be surprised made the list! While we thought no one could possibly question rock and soul diva — Tina Turner— the Nutbush isn't the only tune of hers to have landed on couples' never-play lists. Originally performed by rock legends Creedence Clearwater Revival, Proud Mary (A.K.A. Rolling on the River) has also been boycotted by certain couples — labelled "classic but cheesy". Elvis' Can't Help Falling in Love, Daddy Cool's 1971 Eagle Rock, and Darryl Braithwaite's Horses also gained a few cringe points!
Classics couples would rather leave in the past:
Can't Help Falling in Love — Elvis Presley — 1961
Bus Stop — The Hollies — 1966
Proud Mary — Creedence Clearwater Revival / Tina Turner — 1969
Eagle Rock — Daddy Cool — 1971
Stayin' Alive — Bee Gees — 1977
Celebration – Kool & The Gang, Eumir Deodato – 1980
Walking On Sunshine — Katrina & The Waves — 1983
Horses — Darryl Braithwaite — 1991
Iconic Soundtracks
There's nothing like knowing all the words to your favourite musical and reenacting scenes out on the dancefloor. However, the iconic 1978 film — Grease — isn't a musical all couples wish to incorporate into their big day.
Musical medleys real couples are sick of hearing: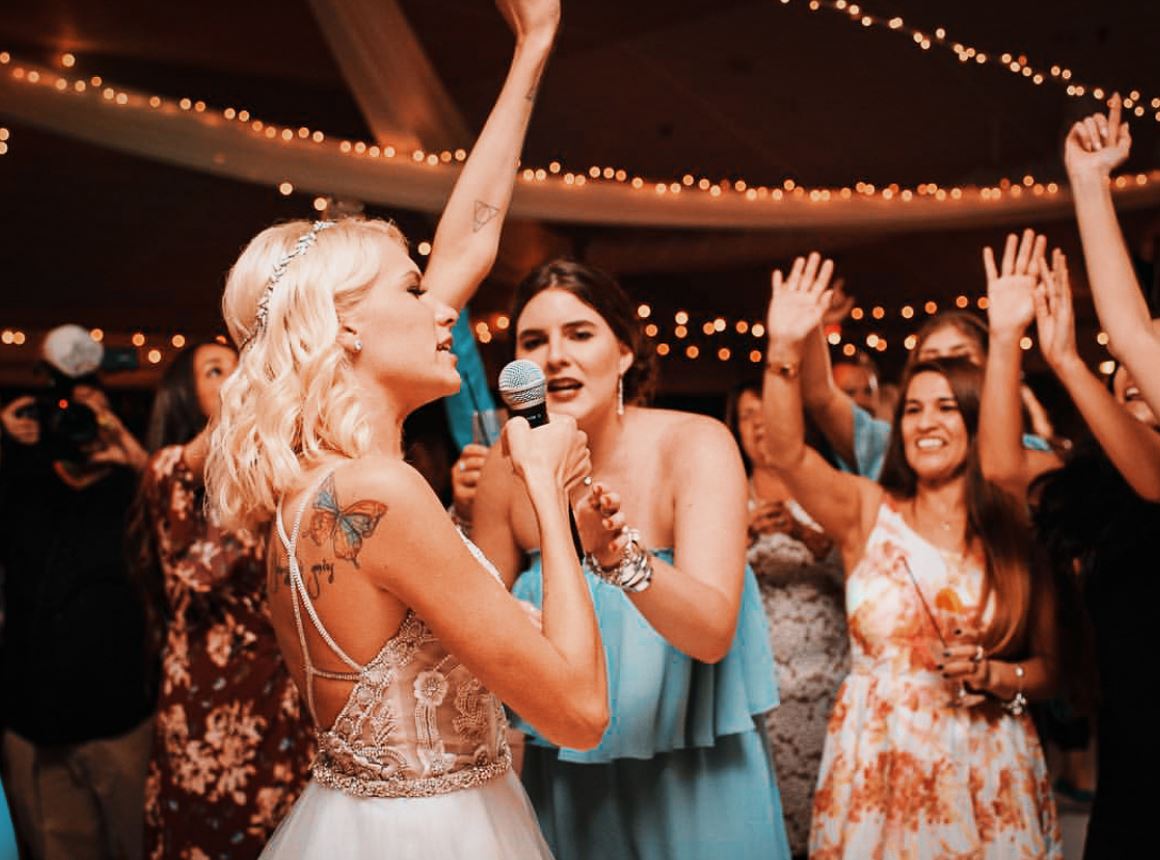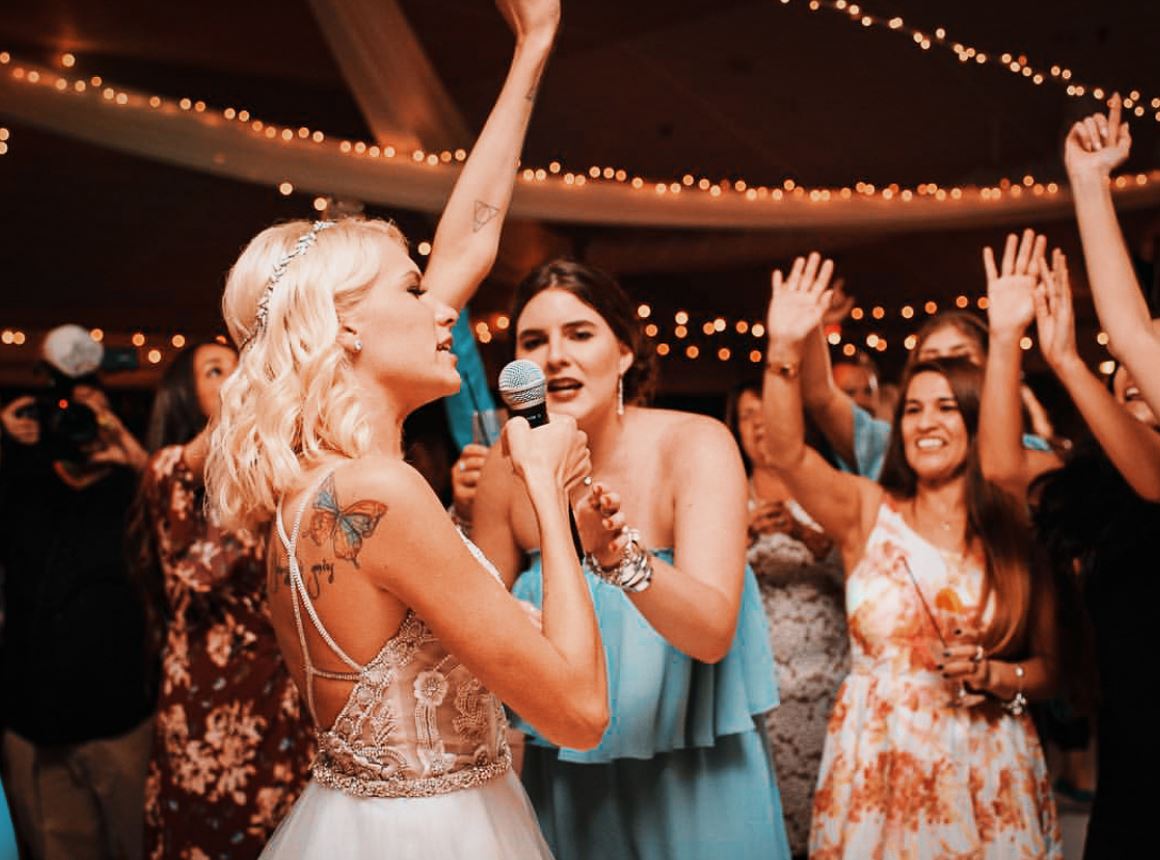 Controversial Tracks
It should come as no surprise that while some songs have killer beats and catchy rhythms, the lyrics themselves may not be the most appropriate or understood. Bruno Mar's Marry You, for example, refers to a couple looking for something "dumb to do" while under the influence. Some couples may believe their engagement and marriage should be treated as something a little more important than a snap decision while enjoying some "dancing juice". There is another chance that couples have simply heard this song played way too many times and refuse to hear it again at their own wedding!
Controversial tunes couples have cast aside:
Marry You — Bruno Mars — 2010
Blurred Lines — Robin Thicke — 2013
"Anything by R Kelly"
Pop & Hip Hop Anthems
If you're a Sheerio or T-Swizzle fan, you'll be disappointed to learn that some of their popular tracks have landed themselves on couples' do-not-play lists, including Taylor Swift's Shake It Off.
Here's what the poll revealed:
Lonely — Akon — 2004
I Gotta Feeling — Black Eyed Peas — 2009
Teach Me How To Dougie — Cali Swag District — 2010
"Anything by Train"
Shake It Off — Taylor Swift — 2016
"No Ed Sheeran, please."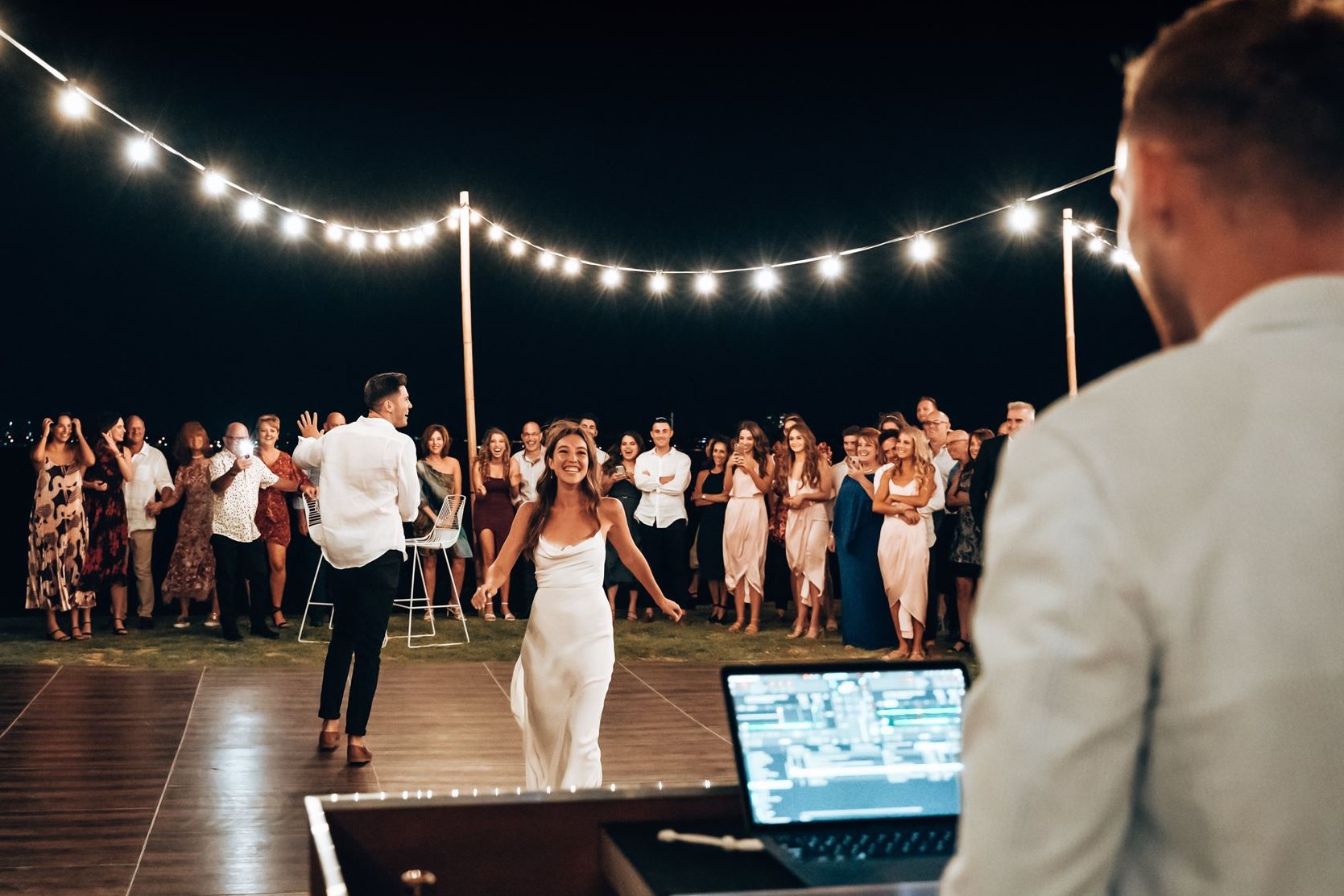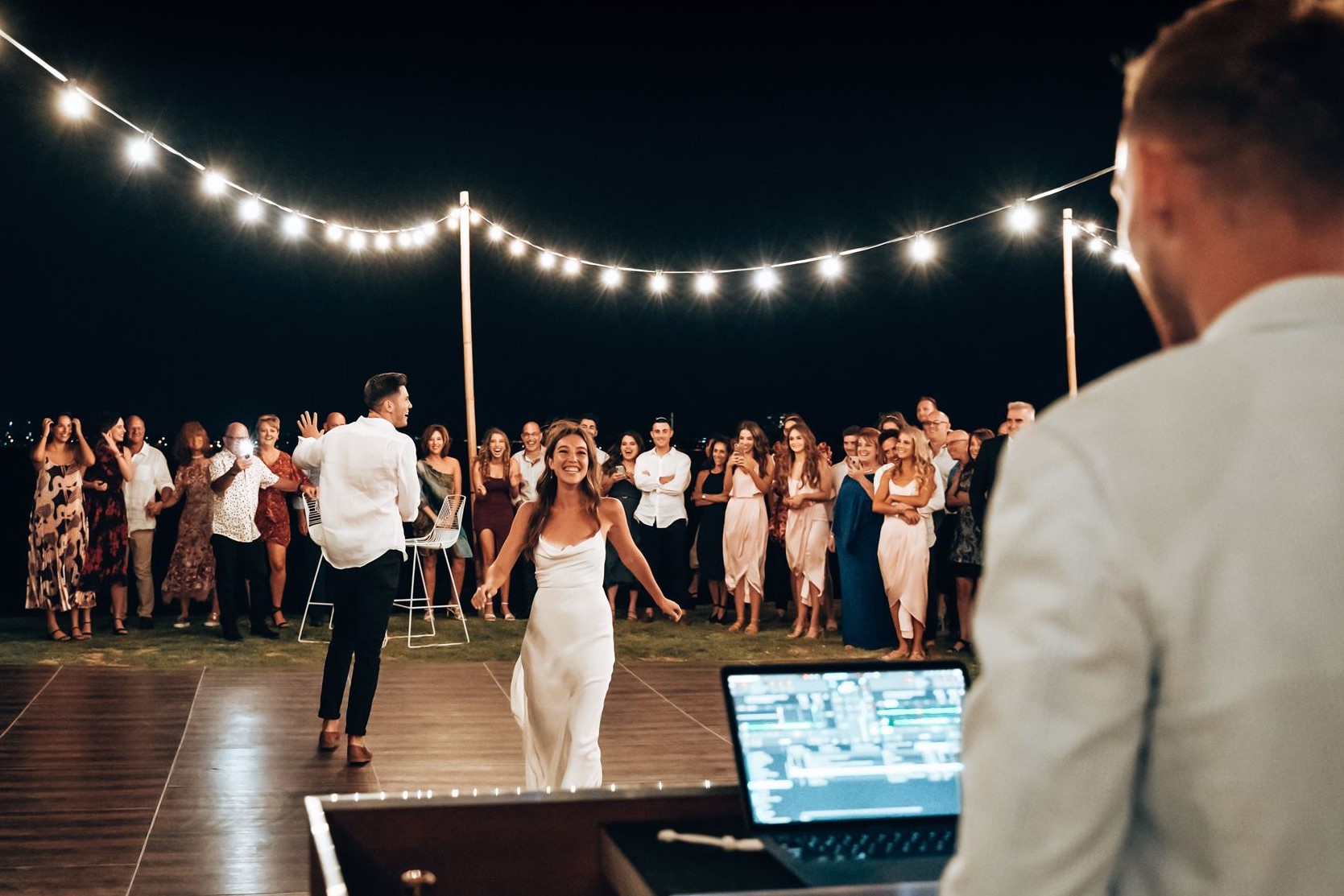 You may be shocked, you may completely agree, or you may be thanking these real couples for reminding you of a few songs you'd also rather avoid. At the end of the day, it's all about personal preference and taste. Tune into your unique personality as a couple and fill your playlists with the melodies that set your souls alight and authentically reflect who you are.
If you need some musical inspiration on what to put on your must-play list, refer to our fabulous article — Real Brides Share Their Wedding Song Recommendations.
---
Ways for your wedding band/DJ to avoid song requests from your do-not-play list
Many musicians, bands, and DJs actively seek out the tunes you dislike (or loathe!) to ensure you have a flawless, unforgettable celebration not dampened by any inappropriate or cringe-inducing anthems. Scarr Entertainment NSW send out a do-play and a do-not-play list with the booking information for each wedding reception they attend. Perth's Streamline Entertainment also include a section on their music planning document dedicated to sifting out the stale musical seeds no one wants to hear!
But I know what you're thinking! What if we disappoint our guests? What if they request songs on our do-not-play list? Luckily for you, your stellar suppliers are well-versed in answering your 'what ifs' and seamlessly dodging any unwanted chaos, disappointment, or conflict.
Here are some examples of subtle yet strategic and effective tactics:
"Our DJs are trained to handle that request as respectfully as possible. Rather than saying, "the couple doesn't want to hear that.", resulting in the guest running straight to you — we say, "sorry, we don't have that track".  – Spinning Disc Entertainment, Melbourne.
"We go into action finding an alternative song that's not on the do-not-play list, apologising along the way for not having every song and that I must follow the structure of the wedding reception." – Scarr Entertainment NSW.
"The easiest way to get around guest objections is to just be honest — that it's been requested not to be played, and to think of another song they would like to hear. Most people should respect that." – Ritzy Entertainment, Adelaide.
"If you're worried about offending people, if the DJ says, "the couple didn't want me to play those songs", the DJ could instead say. "sure, I'll see if I can fit them in tonight — the couple has requested a lot of songs that I'll be playing first before playing other requests."  – Velvet Moon Acoustic Duo, Melbourne.
"Thanks for the request; however, the couple has given us a list of tunes they do and don't want tonight and unfortunately, that one is on the do-not-play list. Did you have any other songs you wanted to be played?"  – Streamline Entertainment, Perth.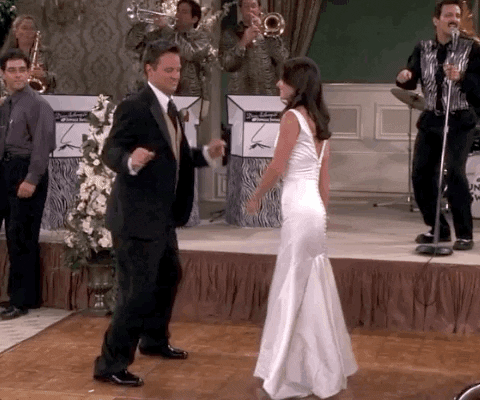 ---
browse wedding musicians
---