A wedding DJ can be someone that just turns up after dinner and plays a few tunes for dancing, or they can be someone that makes a real contribution to your reception and makes it flow seamlessly from welcome drinks to the couple's departure.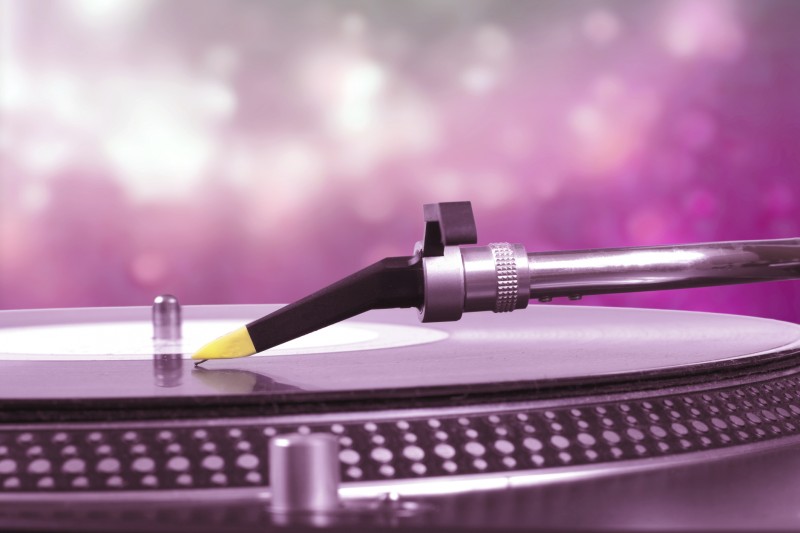 Great wedding DJs will take a personalised approach to planning each wedding, making sure each one is truly unique and memorable. They will work with the couple to create the soundtrack for the reception of their dreams, and will try to reach the right combination of formality, fun and interaction with the guests.
Ideally your DJ will have spent around fifteen hours preparing for your wedding before they actually arrive on the day. This will include consulting with you, putting together a play list, and downloading or buying music that you have requested. Although wedding DJ's are generally less expensive than hiring a live band, you will need to expect to pay a little over the average to get a great DJ who will make your reception truly special.
Things to be wary of with wedding DJs
There are many wedding DJs claiming to be the best as well as the cheapest, but there are certain things that should set alarm bells ringing.
Some companies offer two wedding DJs for the price of one. Be aware that you are usually not getting a great deal with two experienced DJ's, but two that can't manage a set on their own and need someone else along to help them.
Online references and testimonials can be misleading. It's not hard to write your own testimonial for a website; it's much harder to provide real references that you can talk to about previous weddings. Be suspicious of a DJ that relies on online testimonials but won't give you a personal reference to contact.
Check out the personality of your wedding DJ beforehand. You want someone charismatic that will keep your guests entertained, but you don't want someone with a massive ego. Your wedding day should be about you and your new husband, not about your wedding DJ.
Be willing to pay the going rate for your wedding DJ. If their prices seem too good to be true you probably won't get a very good service.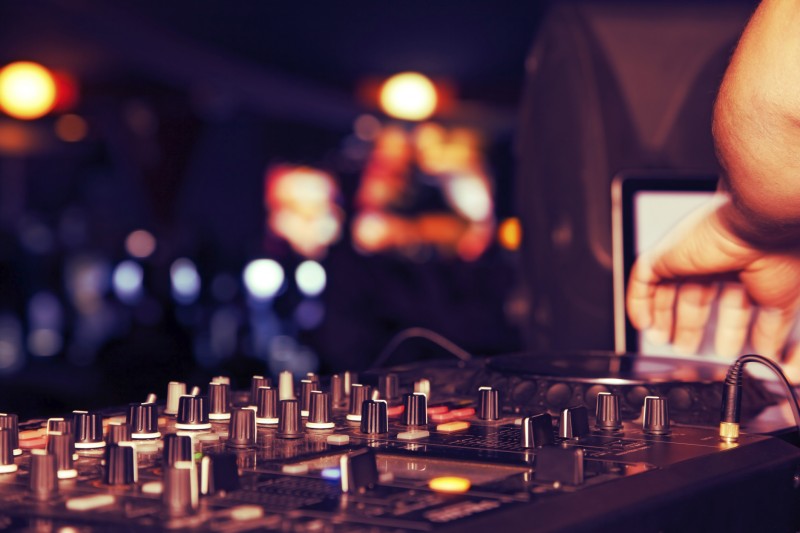 Recent trends for wedding DJs
A big trend for the later part of your reception is dueling DJs. This may not suit your older guests, but later in the evening when they have left it can create a great club atmosphere for the younger members of the party.
Many DJs are being asked for hot jazz as an alternative to classical music during the quieter parts of the reception, and many are finding salsa tunes popular for dancing. Ballroom dancing may be a dying art but a lot of people are willing to have a go at salsa.
There is also a growing trend for a DJ to play throughout the entire reception, rather than just providing the music for dancing after the wedding menu has been served. Here is a possible format for your reception that can be accompanied the whole time by a DJ:
DJ to set up an hour before reception starts
DJ plays background music, perhaps jazz, while guests arrive and have welcome drinks
DJ announces wedding party or bride and groom and plays special song for their entrance
DJ plays background music during the meal
DJ announces the speeches and possibly plays a short musical clip for each one
DJ announces the first dance after the meal and plays chosen song
DJ plays great music to get guests up and dancing
DJ announces events such as the Bride and Father dance and cake cutting, and plays appropriate songs for these
DJ keeps the tempo up for dancing until the end of the reception, or until the bride and groom leave
---
80% of Australian couples use Easy Weddings to connect with their dream wedding suppliers.
Browse the directory and start planning today!