It is a personal choice for individual couples whether they have a religious or non religious ceremony. In making this choice you should consider you own beliefs, those of both families and once again your dream wedding.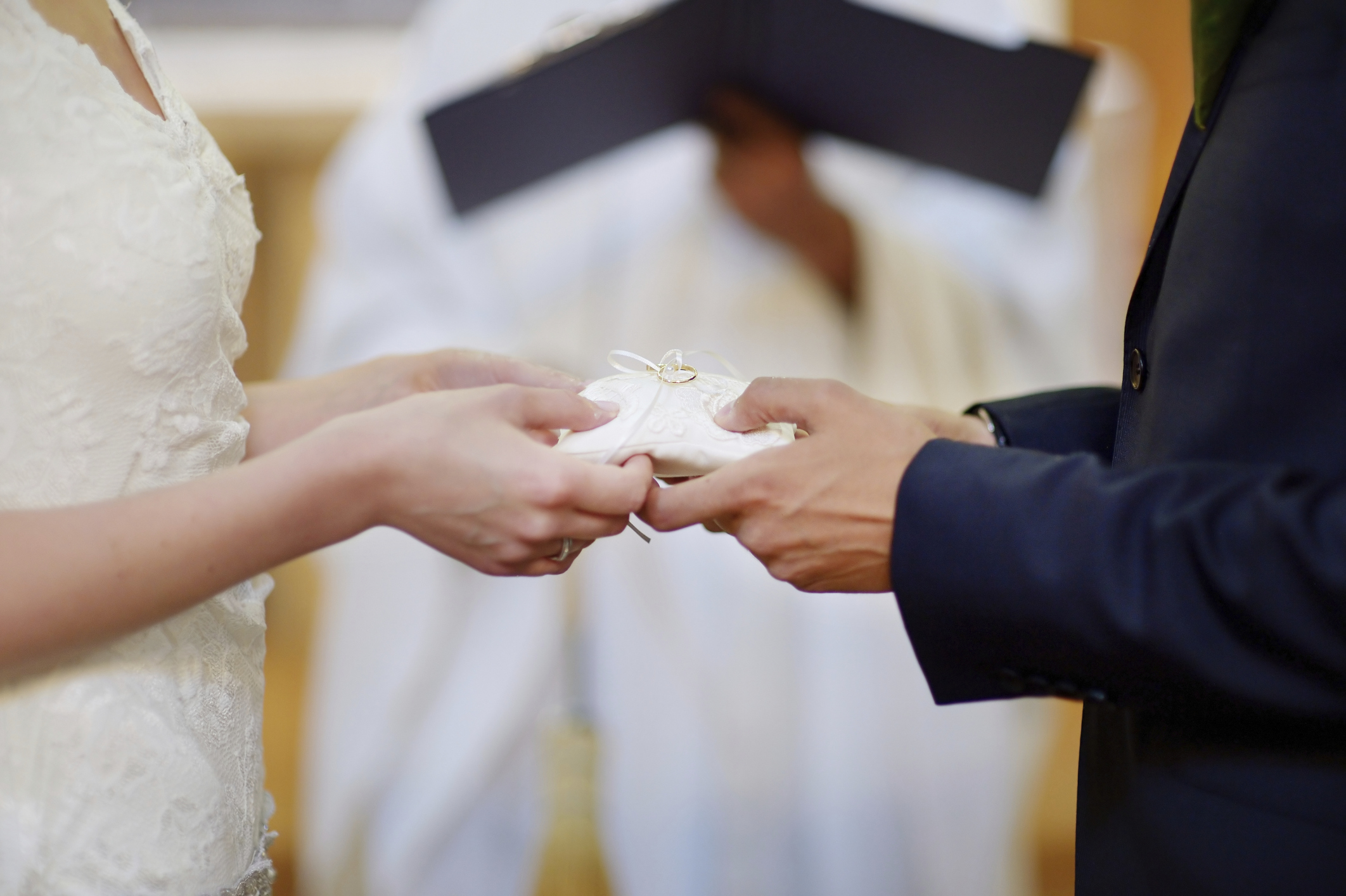 Religious ceremonies vary greatly from one religion to another. If you wish to have a religious wedding you need to speak to the clergy person well in advance to book and to find out any pre marital requirements. Choosing to break tradition and have a civil ceremony does not mean a quick, boring ceremony, contrary to popular belief. You can have all the trimmings of a traditional ceremony, without a religious officient if that is what you desire. If you wish to have your ceremony anywhere other than a house of worship you will need to choose a civil celebrant, as a clergy person will not marry elsewhere.
Whether you choose a clergy person or a civil celebrant, they have complete control of the events on the day. They are experts on wedding procedures but you need to be sure that they know exactly what you what, and that all details are clear. Following is a list of items that need to be discussed.
The date and time of the ceremony
The date and time of the rehearsal
Seating capacity
Fees for church or other house of worship staff
Rules of dress
Rules of church or other house of worship
Rules regarding decorations
Rules of recording the ceremony – photos and video
Rules of music
Candles and candle holders
Flowers
Aisle carpet, ribbons and decorations
Wedding ceremony positions
Early communion, if appropriate
Baptismal and confirmation certificates, if appropriate
Dates for counselling, if appropriate
Wedding ceremony procedure
Double ring ceremony
The Clergy person's fees