Sydney couple Emma and Cody's upcoming Hunter Valley Gardens wedding has been blessed with the good fortune of a $2,500 budget boost, just in time to pay for the rings.
It was Emma Mills of Sydney whose name we drew in the eleventh Easy Weddings competition draw since we launched the wedding planning sweepstakes contest.
Emma and Cody are due to walk down the aisle at Hunter Valley Gardens on June 18, 2022. Like many couples, the duo has grappled with covid-interrupted wedding plans, but Emma says one saving grace was the Easy Weddings app.
"I am living off this app!" she said in our post-draw phone call on Tuesday, May 3, 2022. The guest list tool is keeping me sane! It's been so helpful in keeping everything together in one place."
Emma and Cody have booked several Easy Weddings suppliers for their upcoming wedding, earning them multiple entries into the Grand Prize Draw.
Hunter Valley Gardens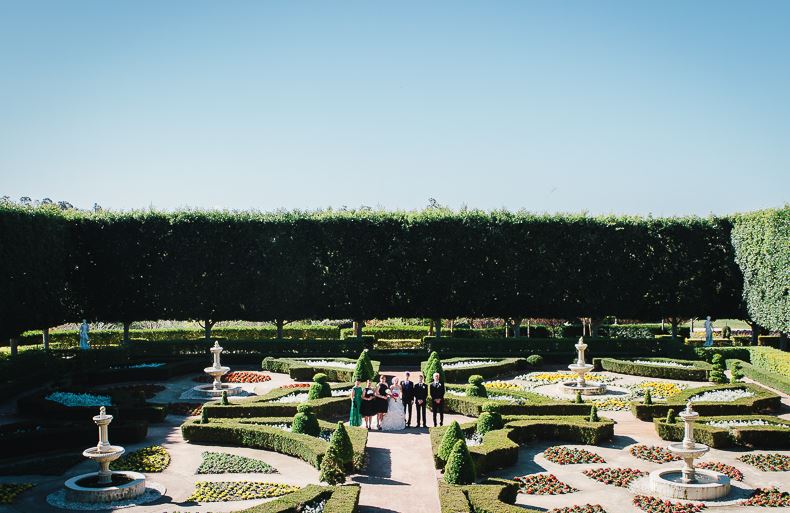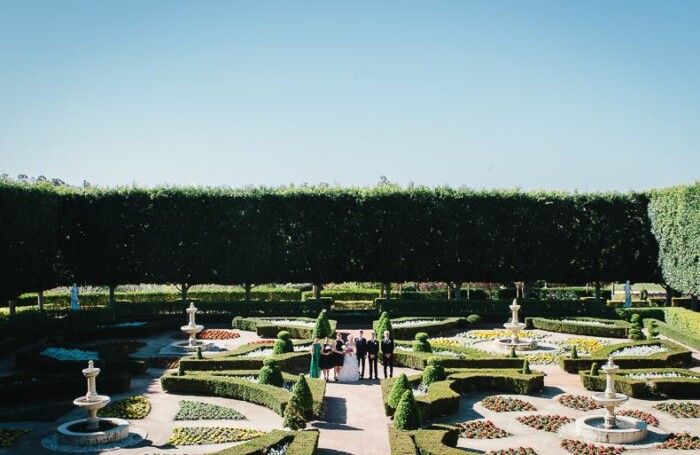 This included the enchanting destination wedding venue, Hunter Valley Gardens. "We loved the idea of getting married on top of a waterfall," says Emma. "It just sounded so magical. It was also really important for us that we could have our fur babies at the ceremony, and Hunter Valley Gardens has been lovely on this point."
VISIT HUNTER VALLEY GARDENS
Fashions by Farina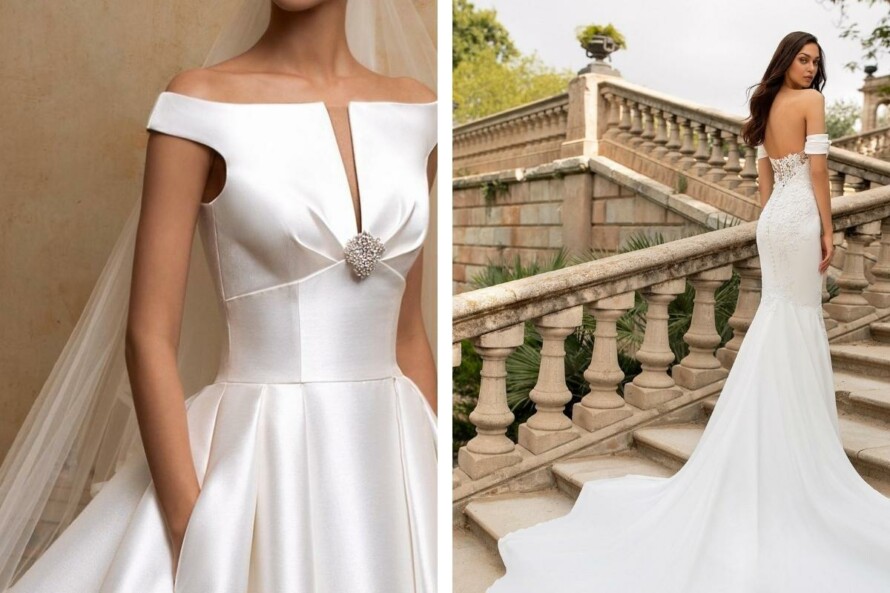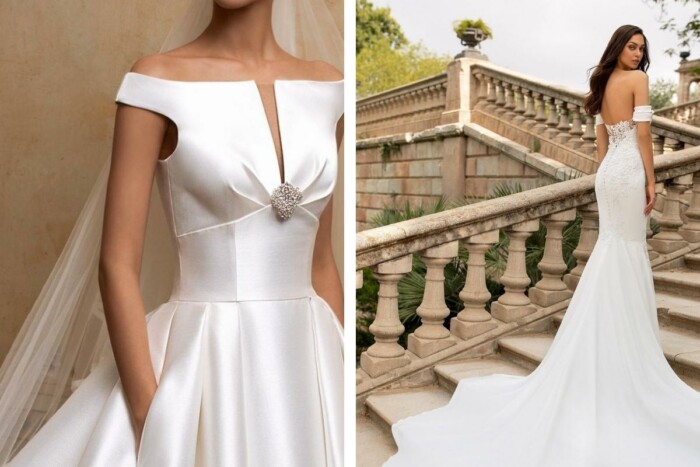 Without giving too much away, Emma also found her dream wedding dress at Fashions by Farina, about which she hinted, "think Bridgerton!"
"Angie the consultant was really clever. We scrolled through my Pinterest board and started gathering up dresses that sounded like they were my style. She had me try them on in a very particular order. Magically, I was trying them on and seeing them in order from meh to OMG. I don't know how she pegged it so well! And when I worried it wasn't sparkly enough and suddenly, there was an incredible idea for that too, like it had already been planned for.
"Vicki and the seamstresses were all so lovely and supportive too. Nothing ever felt pressured, excessive or fake."
VISIT FASHIONS BY FARINA
Holymatrimonty | Michelle Jackson Hair & Style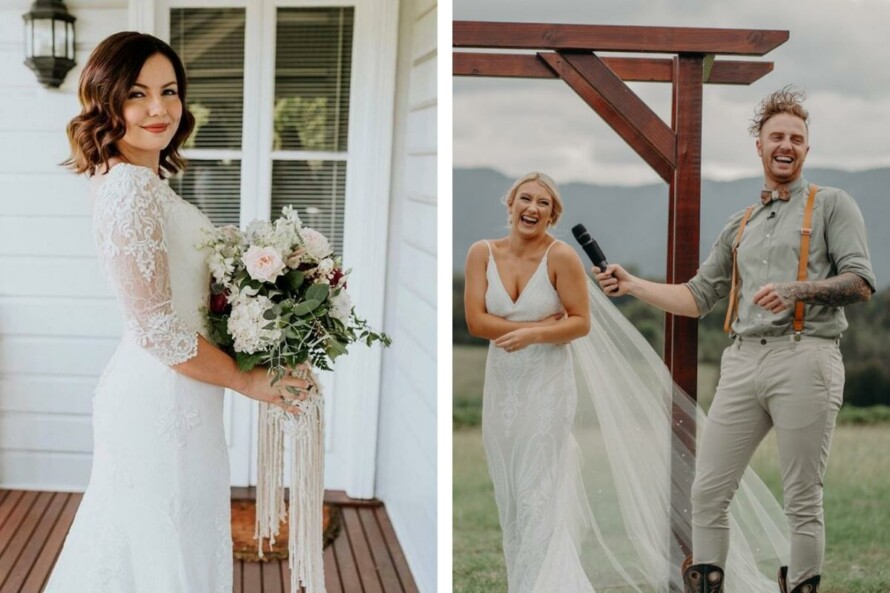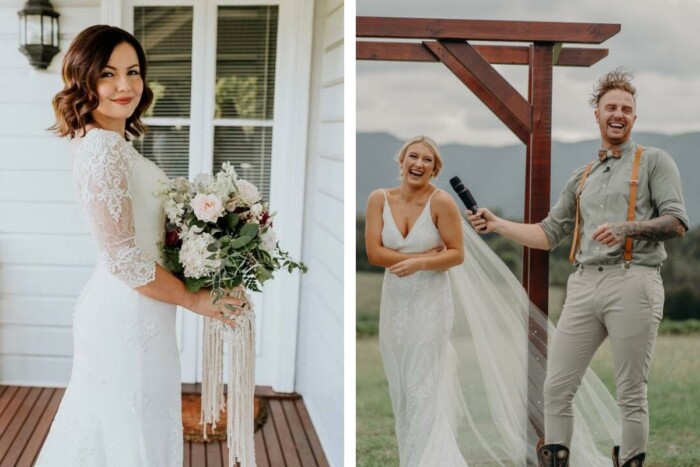 The couple also found their unorthodox celebrant, Monty of Holymatrimonty, on Easy Weddings, commenting how "he's funny, down to earth and a really friendly guy. Not to mention LGBTQ  friendly, which is really important to us."
Emma's hairstylist is Michelle Jackson Hair & Style, who uses cruelty-free products, which was a non-negotiable for the Sydney bride-to-be.
VISIT HOLYMATRIMONTY
VISIT MICHELLE JACKSON HAIR & STYLE
Storytellers Wedding Co.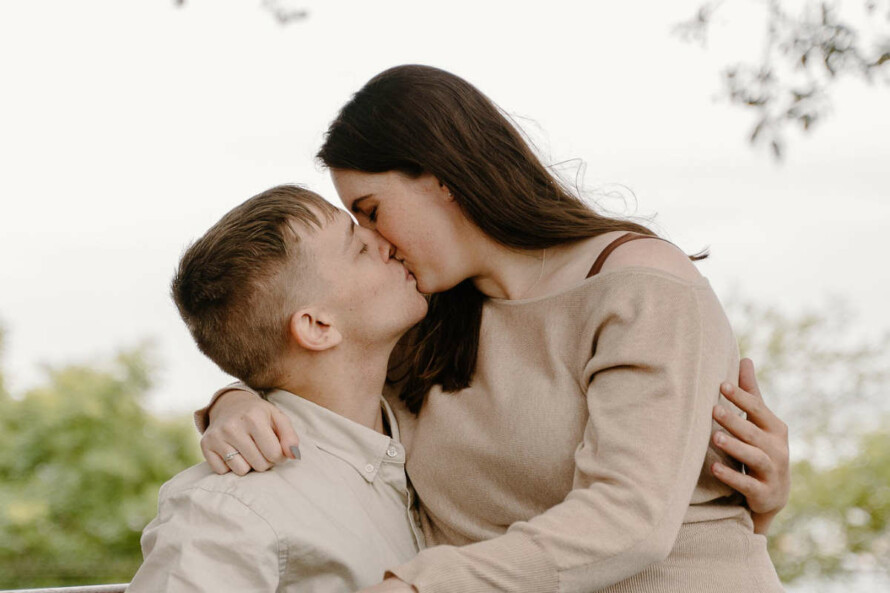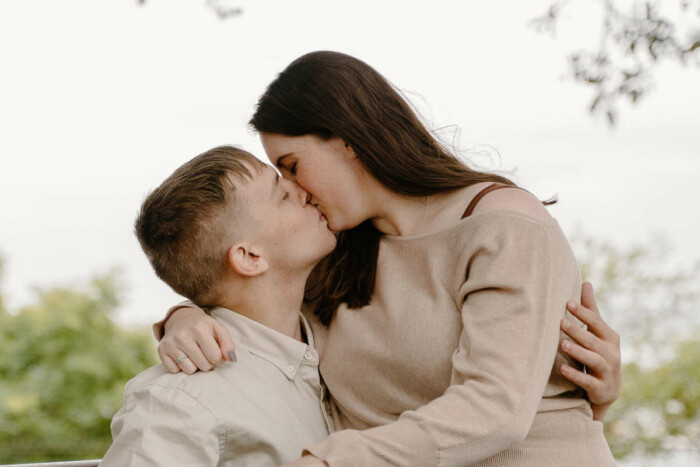 And lastly, but not least, Emma and Cody have booked Storytellers Wedding Co to capture the day. One of the principal photographers, Naomi, is a good friend of Emma's and has already photographed the couple after their engagement.
"We wouldn't want anyone else shooting such a special and intimate day," she says.
VISIT STORYTELLERS WEDDING CO
The couple said the $2,500 cash will come in handy to make their final payments, including their wedding rings. They plan to honeymoon in England and Scotland, "to see the castles and beautiful countryside."
---
If you missed out on this prize draw, our next competition has started! Book or review Easy Weddings suppliers to enter our Wedding Cash Giveaway – a $2,500 cash boost to your wedding budget could be yours!
ENTER THE COMPETITION