Choosing a wedding cake can be more complicated than it sounds, especially with the wide variety of shapes and styles now available. If you are beginning your search for a wedding cake and are in need of inspiration, look at the venue you have chosen for your reception venue and see if that produces any ideas.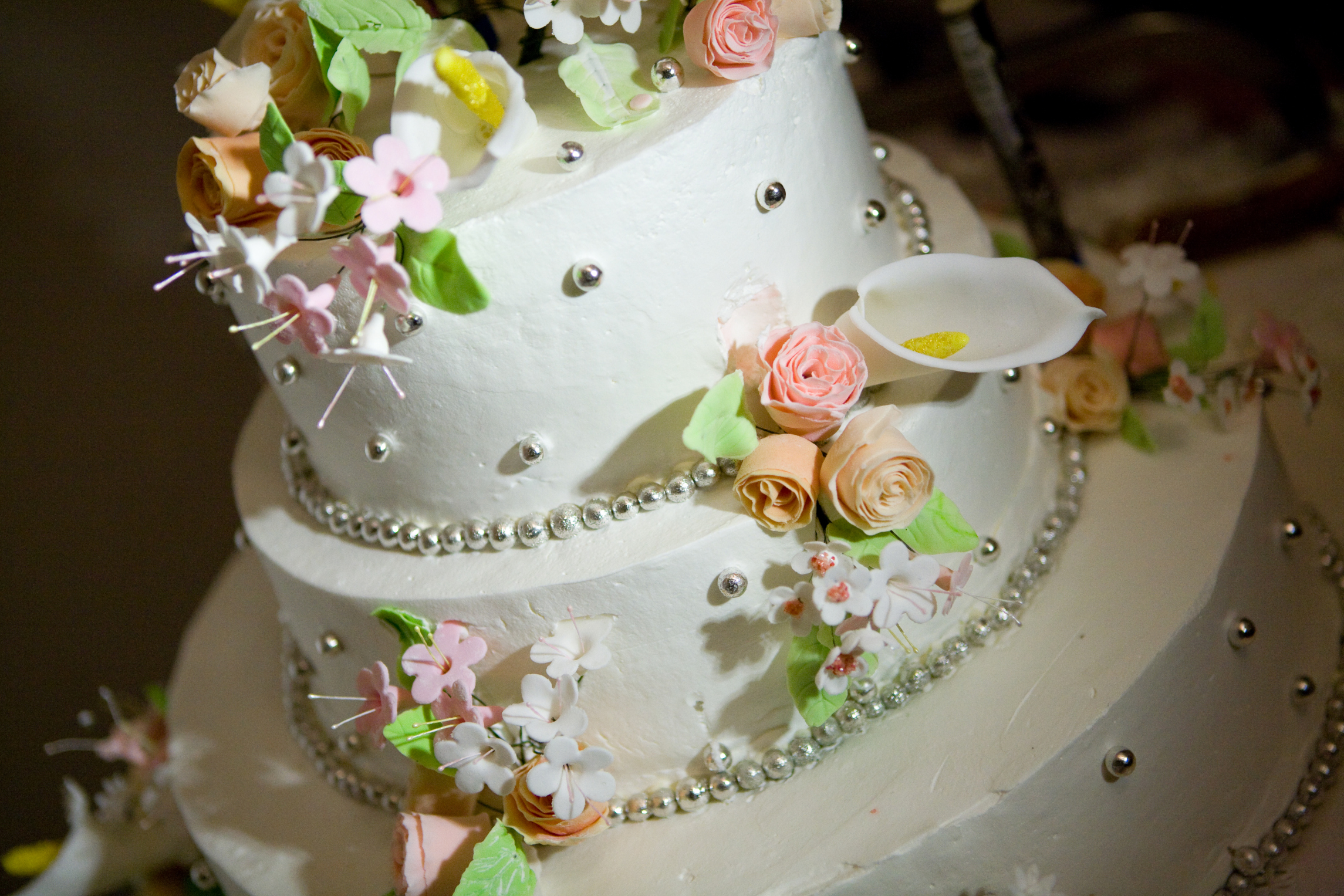 Three areas that you might want to consider are the style of the venue, the size of the venue, and the practicalities of your cake for that venue.
Finding a cake that suits the style of your venue
The type of venue you have chosen can be a good starting point for designing your wedding cake. If the dTcor of your venue is plain and minimalist, you can afford to go wild with colour and patterns, whereas if the venue has a bold interior you will need to keep your cake design simple.
Ultra modern venues will suit quirky cakes with different shaped layers and polka dots or stripes, and old fashioned venues such as stately homes or old style hotels may work well with lace effect icing or classic white cakes with ribbon decorations. If you are getting married outdoors, let your surroundings influence the cake decorations and adorn a plain iced cake with fresh or fondant flowers and leaves.
Scaling the cake to the size of your venue
The size of the room you will be using for your wedding breakfast and cake cutting ceremony will have an impact on the size and style of cake you should choose. A large ballroom or function hall will require a reasonably big cake, and if the ceiling is high you might want multiple tiers on a tall cake stand.
Smaller wedding cakes will be lost in a large room, especially if the table used to display the cake is too large, but they will work beautifully for an intimate venue such as a restaurant or boutique hotel.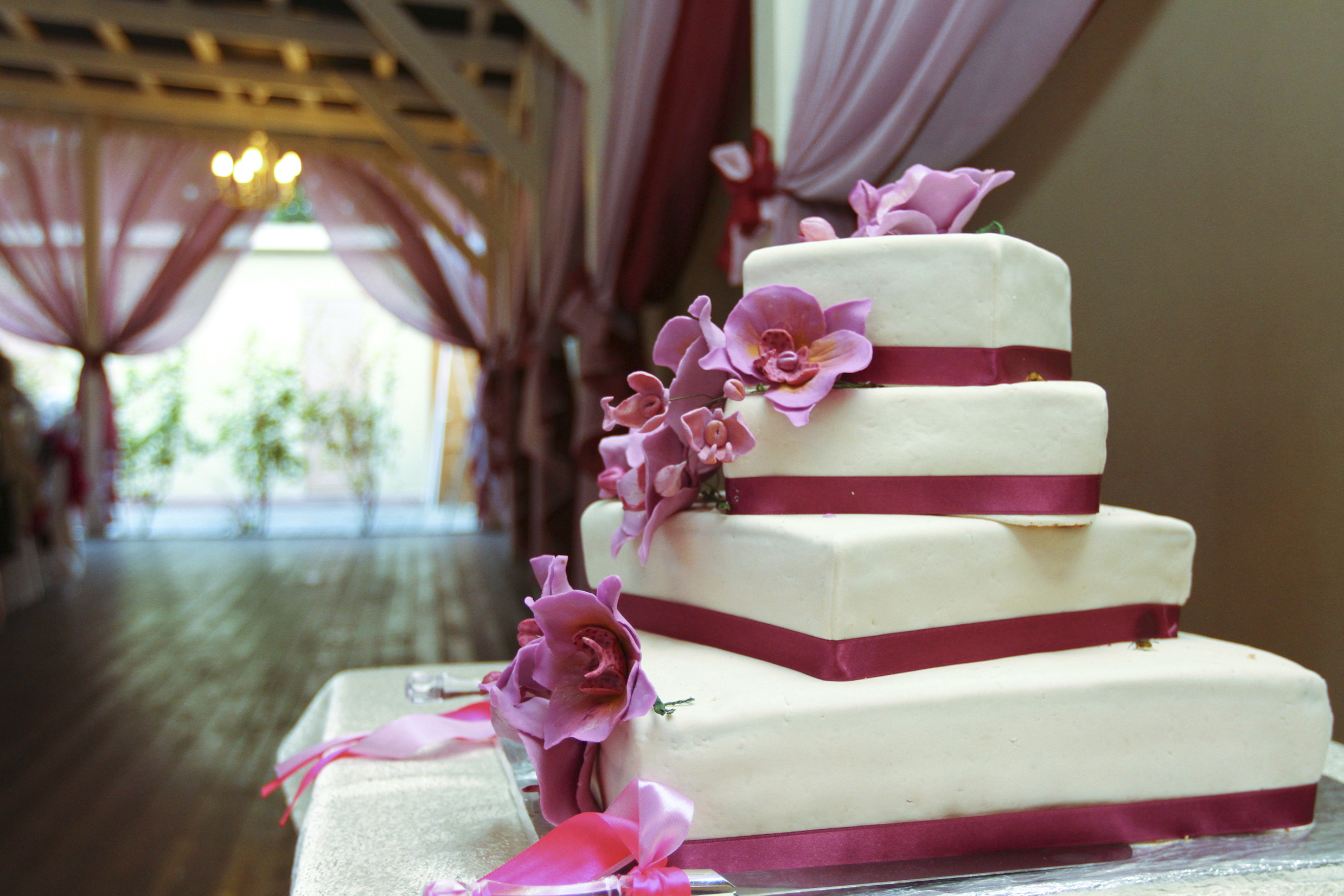 Checking your cake and your venue work together in a practical way
In a practical sense, your venue may determine what your cake can be made from. If you are hiring an air conditioned function centre, you can have just about anything you like, but if you are having an outdoors event in a national park, you will want to avoid cakes made from ice cream, chocolate, or anything that will melt. If you choose to get married in motion, perhaps on a cruise ship, make sure your cake is made to be fairly sturdy, and won't topple if the water is a bit rough.
Check whether your venue can store the cake for you in a refrigerated area leading up to the reception, and whether they can cut it up and serve it once the cake cutting ceremony is over. If you want the cake to be served up in front of your guests, you will need to choose a texture that is easy to slice. If you have a particularly sticky cake that will make a mess when served, check whether your venue can take it back to the kitchen to be cut up.