If you aren't super keen on having a wedding cake, then there's plenty out there in the world of desserts for you to have at your wedding instead. Or, if you're a sweet tooth like me, you can have as much as you like, including cake, cookies and donuts! Here are some more ideas for those considering wedding cake alternatives.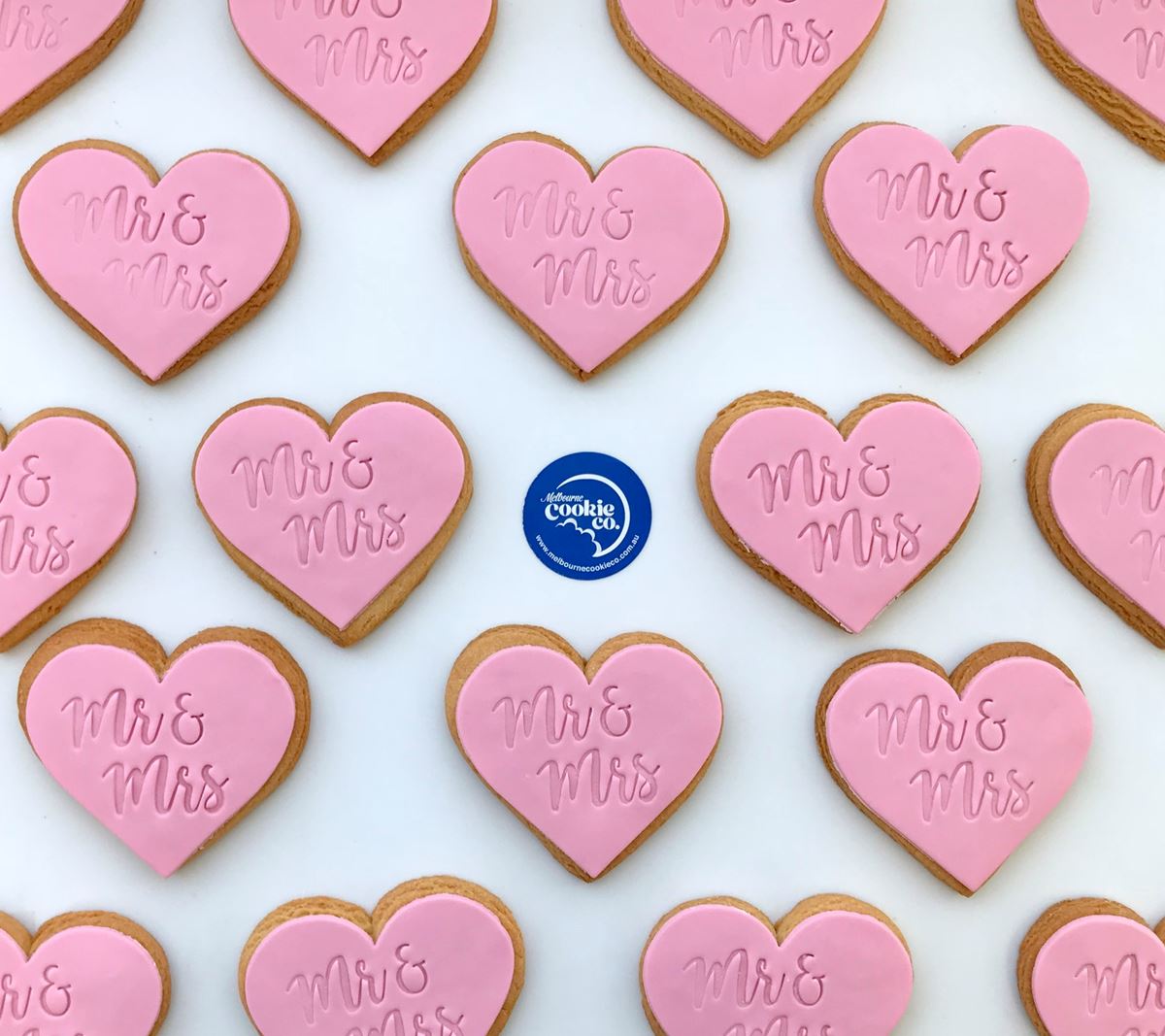 Waffles:
Waffles or wafflepops are the perfect way to wow your wedding guests. If you're as in love with Salted Caramel as we are, you will love the Salted Caramel Pop. Or try Chocolate Party Rainbow, even create your own! It is your day, after all. Enquire with Let's Waffle N Shake here.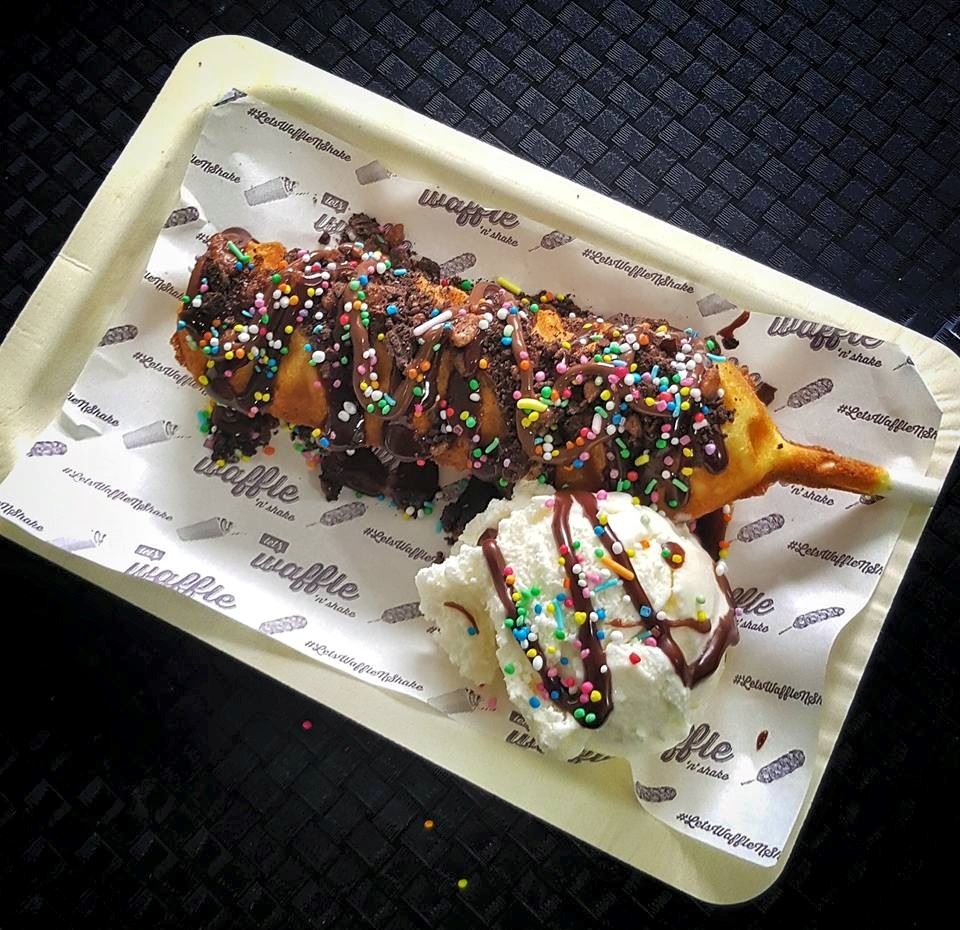 Personalised candy:
Although often thought of as bomboniere, custom rock candy can be a dessert too! OR, if you're old school hard candy fans, why not have lollipops for dessert or a candy bar with personalised items? There are so many endless options!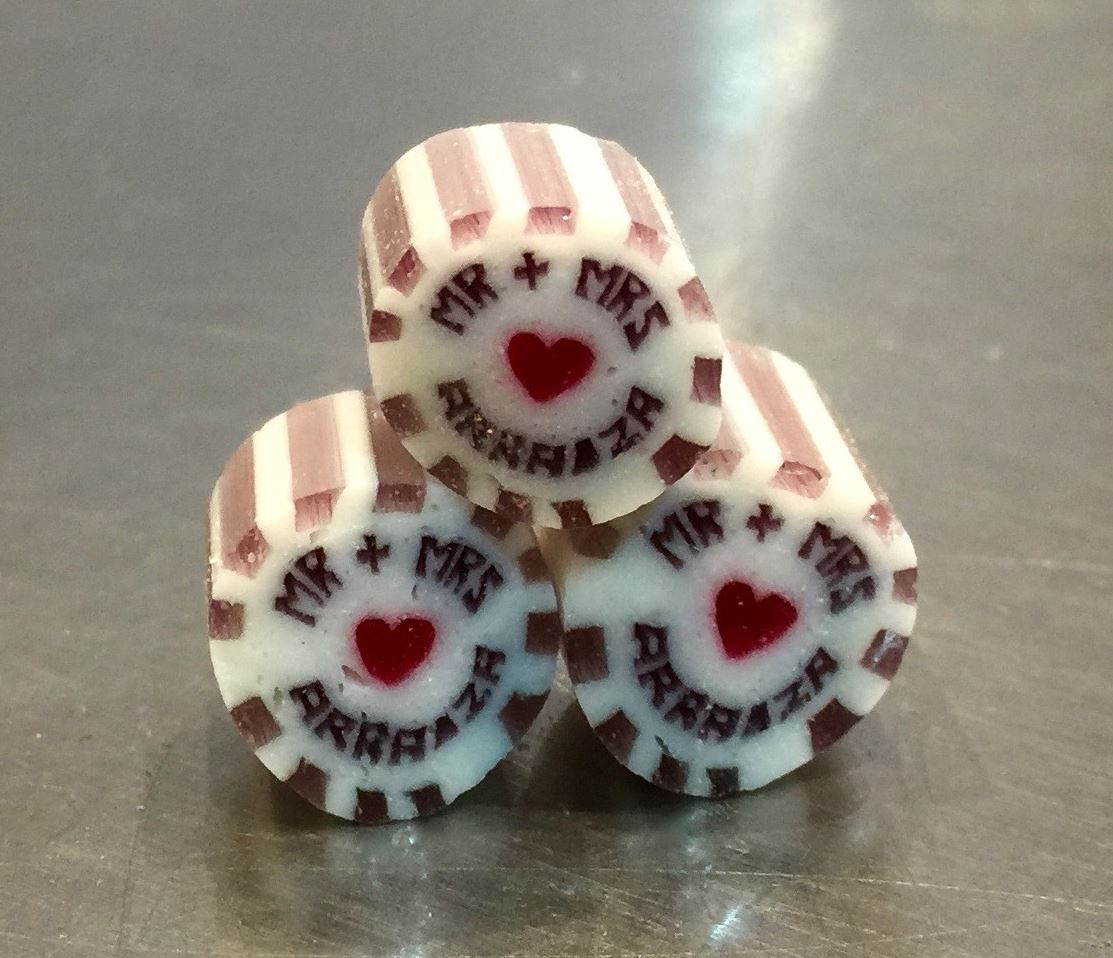 Pops:
If you're getting married in summer or spring and enjoying the warmer months, you may want an icy treat to keep your guests cool! Pops Australia has your back. They offer Champagne Popsicles. Yes, you read that correctly. CHAMPAGNE POPSICLES. Ring the alarm. This is lifechanging! You can order these along with a POPScycle. Like a bike, but with a freezer for your delicious icy treats.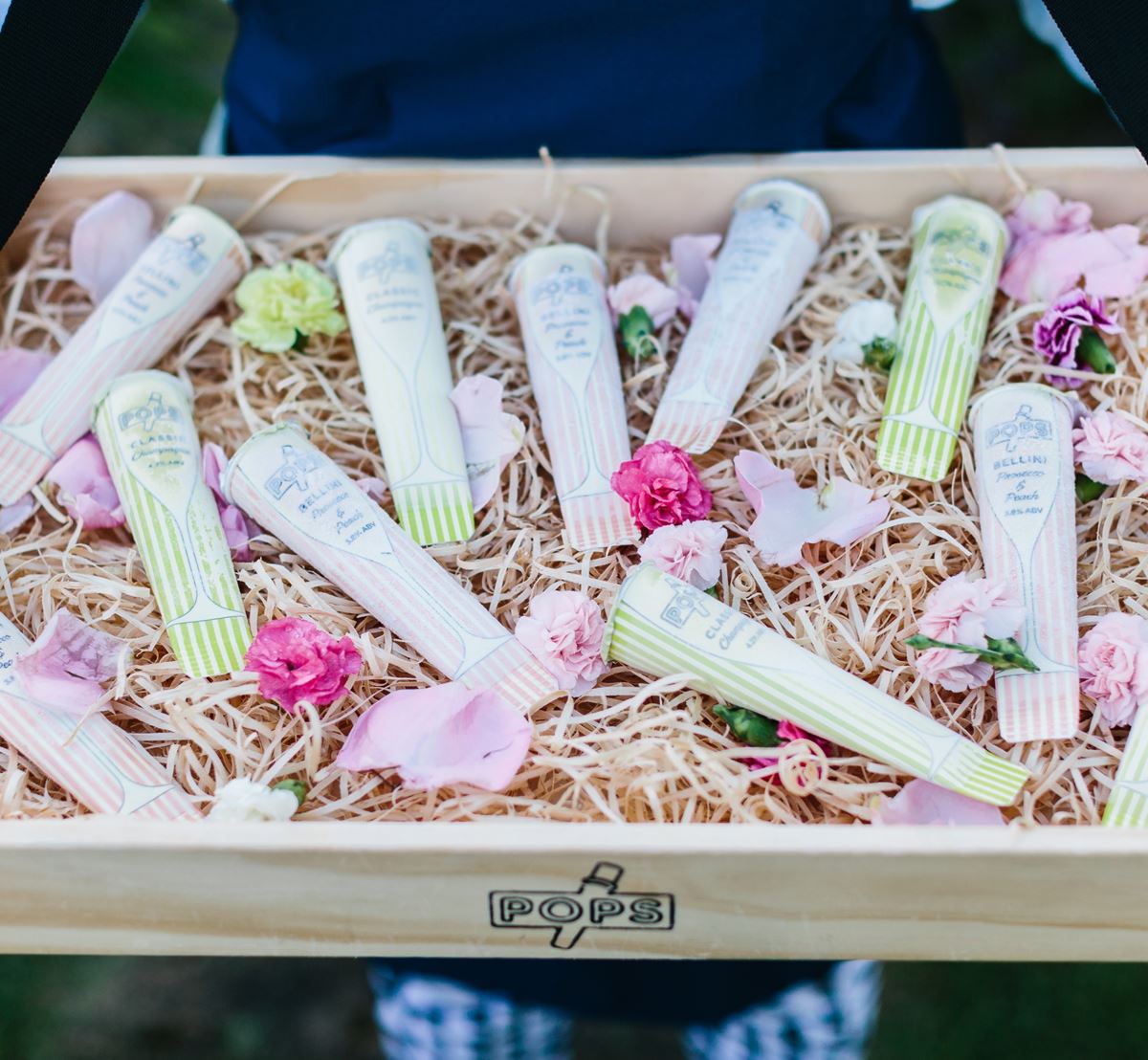 Donuts:
Who doesn't love donuts?! These have been creeping into wedding catering options for a few years now, and we think that they'll be sticking around for a few more. There are so many amazing options, including Krispy Kreme and bespoke donut places all over the country that can cater for your wedding day. If you're having both a cake and a donut wall, be sure to ask your caterer if they have any suppliers they recommend for sourcing your donuts.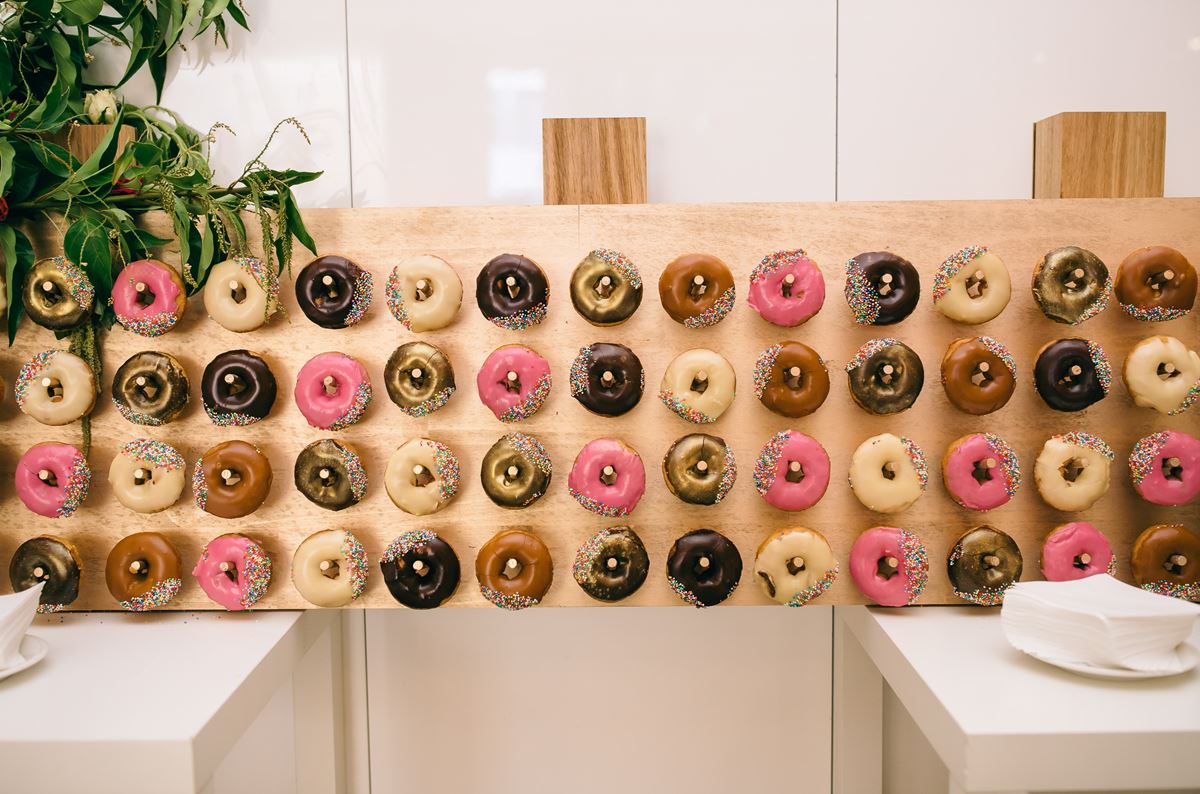 Cookies:
I love me a cookie tower at a wedding! Also, a beautiful dessert table with custom cookies always goes down a treat! People LOVE cookies (especially me). You can use them as bomboniere or dessert. Team with tea and coffee for the perfect post-dinner snack. Saucers optional (but encouraged!).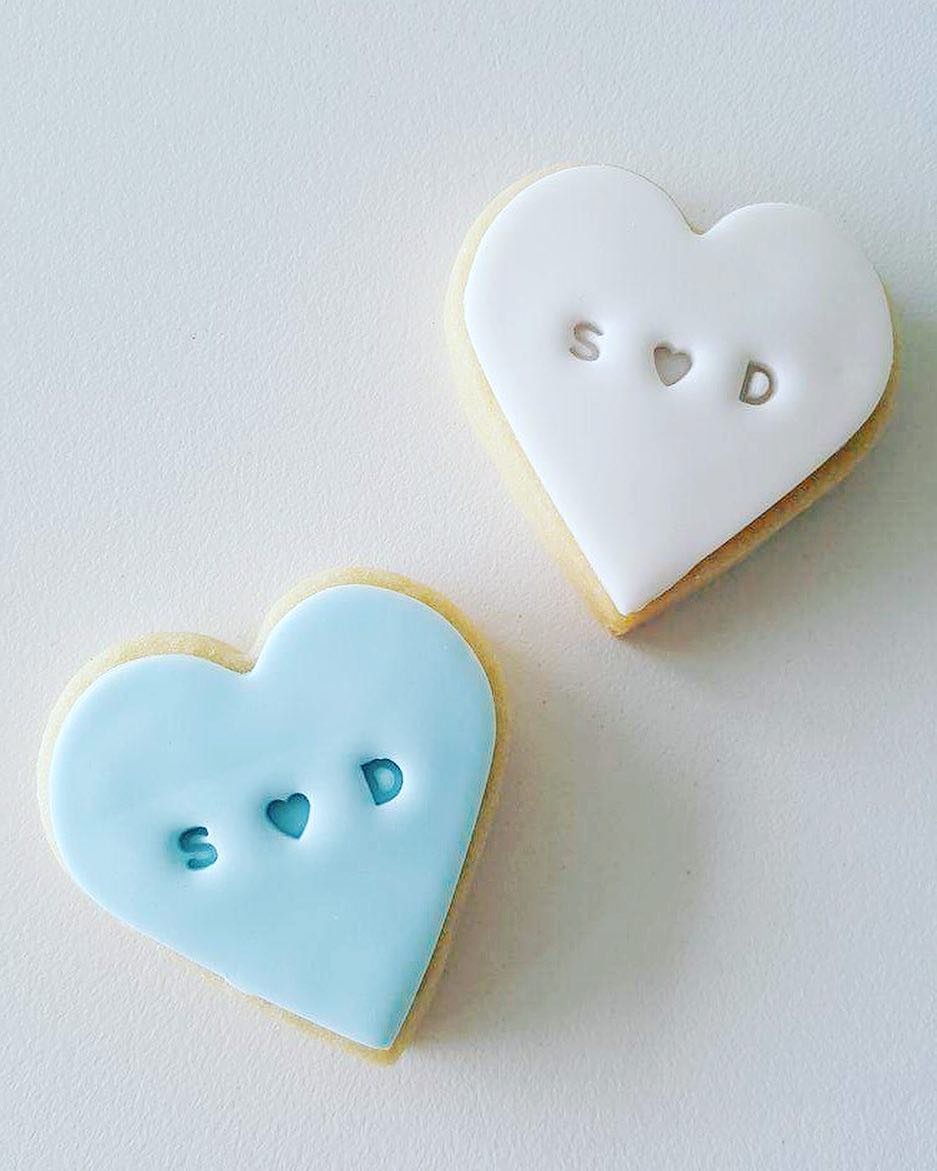 Ice creams:
An ice cream truck at your wedding will take your wedding reception to the next level. Especially if your wedding is in spring or summer. We have a whole range of amazing suppliers with ice cream and gelato options, like Bianco Latte in Melbourne, Vanilla & Co all over Victoria, or Aussie Food Trucks Online all over NSW.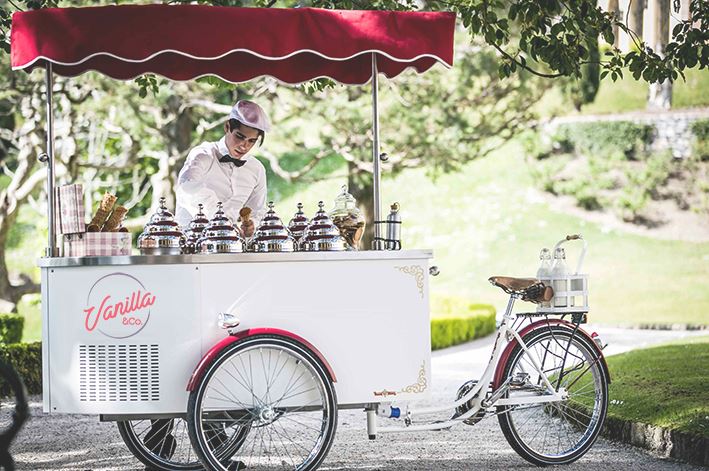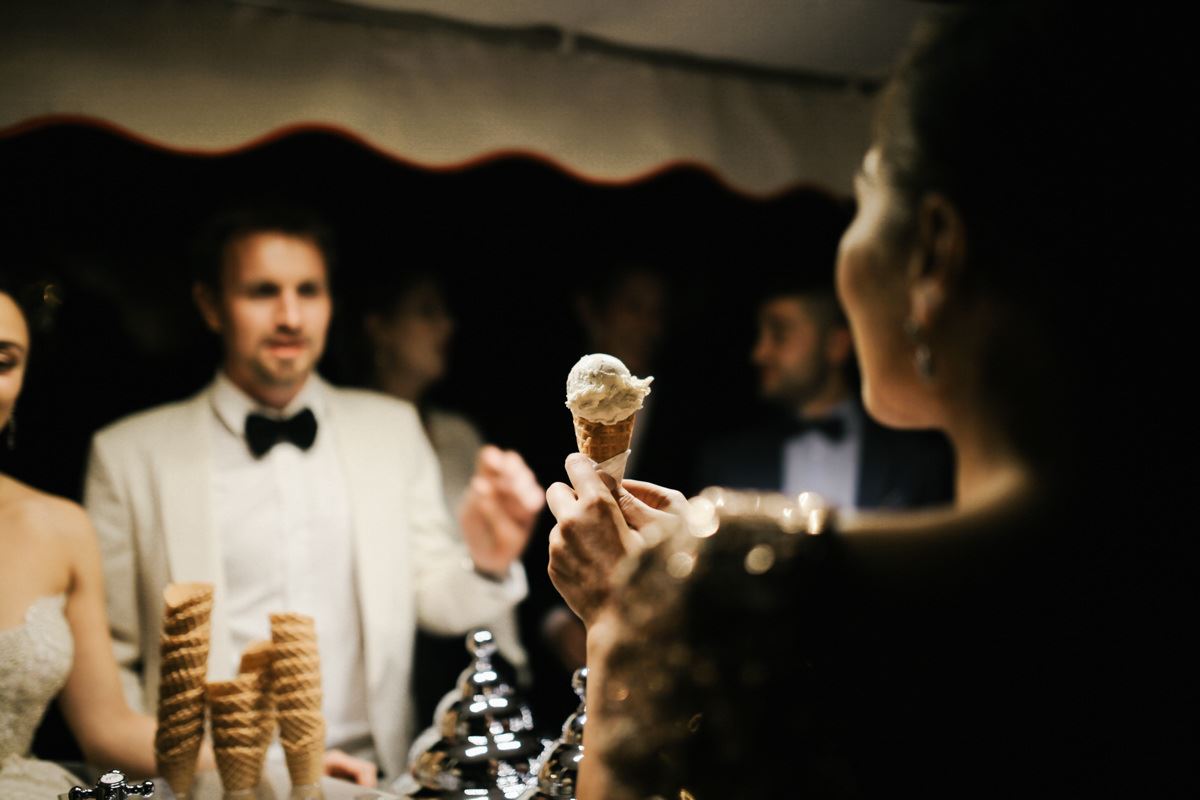 Macarons:
A macaron tower or even a macaron or two per person in a beautiful little box as bomboniere would be a lovely touch as your wedding day dessert as a wedding cake alternative. People love macarons and they have a real luxurious feel to them. Plus, they come in so many different beautiful flavours and colours. In Brisbane, Macarons By Monika creates beautiful macarons paired with a customisable box.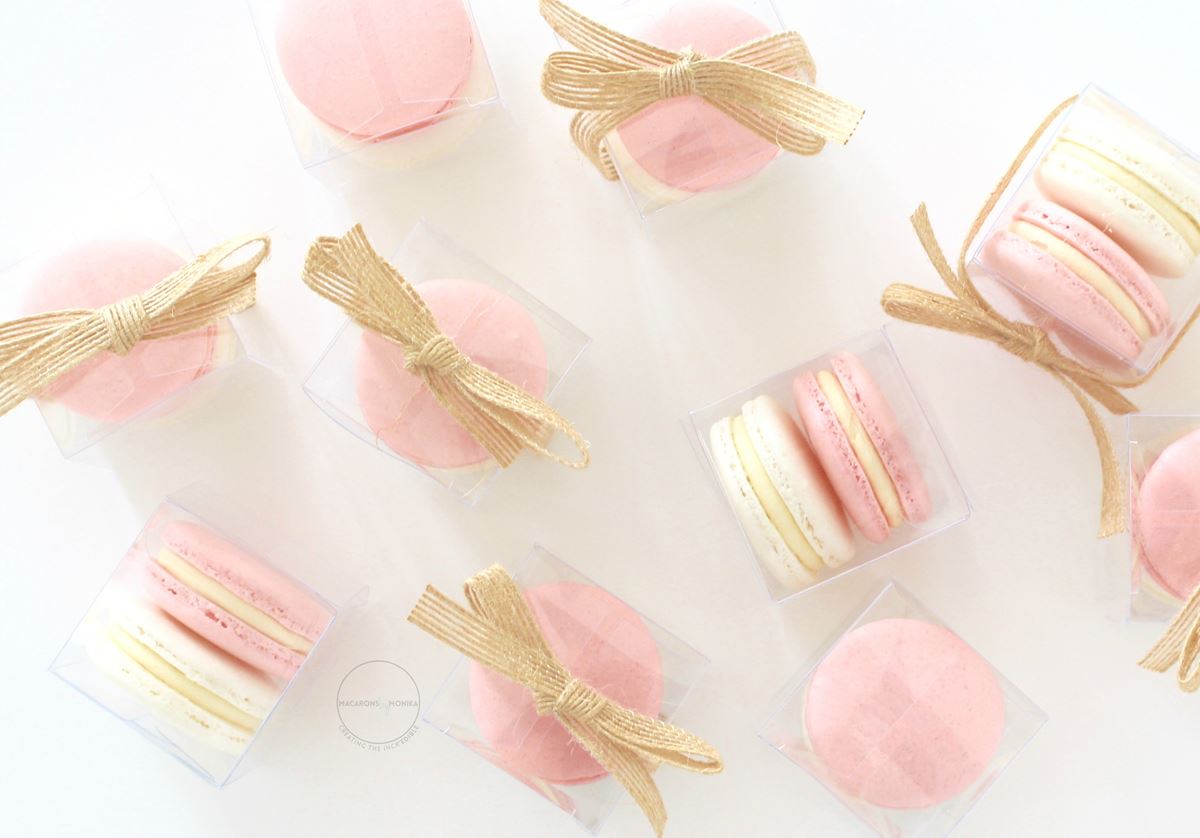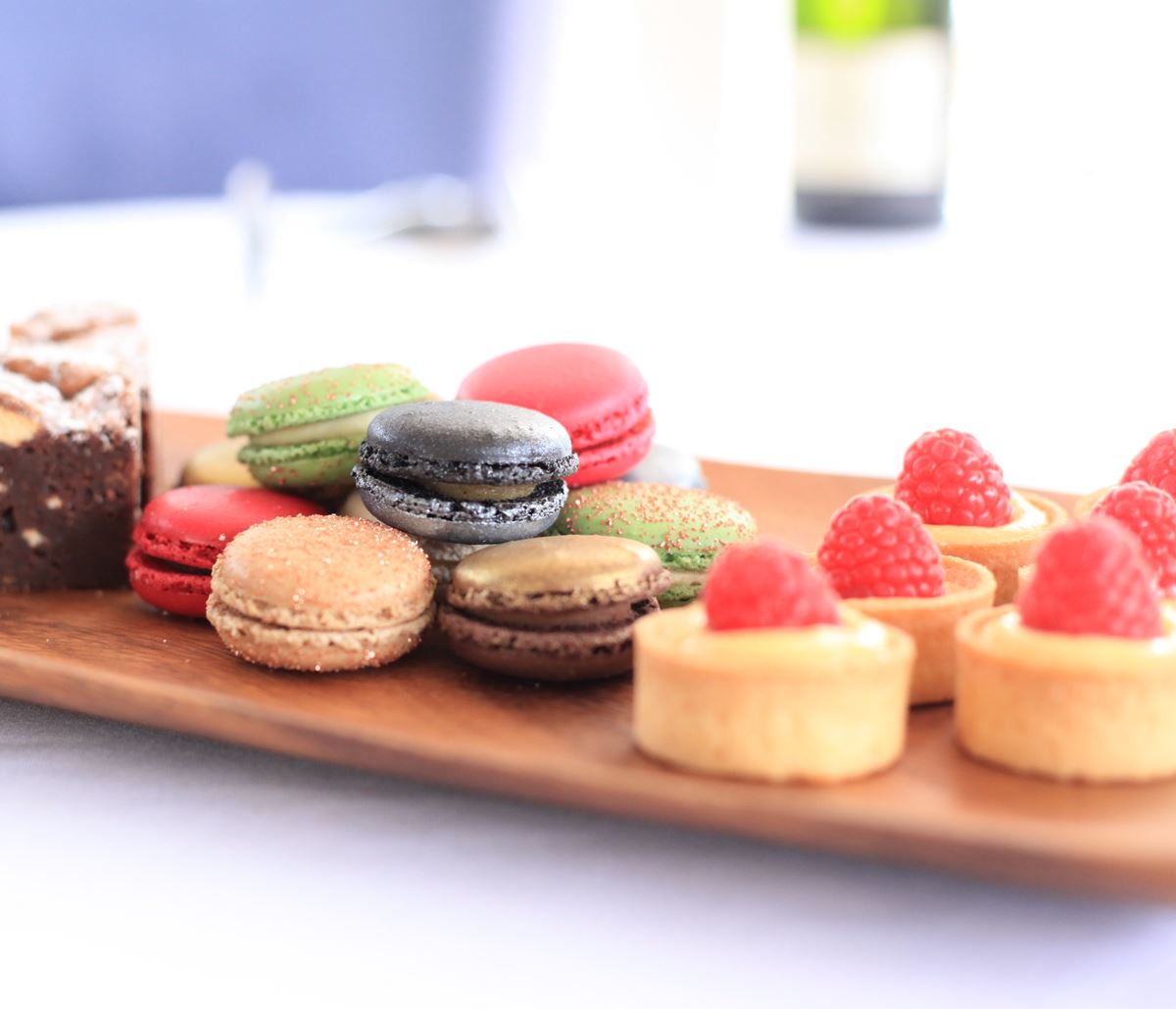 Milkshakes:
If you're keen on adding to any of these options or want a stand-alone option that will rock your guest's socks off- why not have milkshakes for dessert?!  Let's Waffle N Shake will come to you, all over Victoria, in their cute little food truck and serve up fresh milkshakes to your guests. Your guests will never stop talking about it!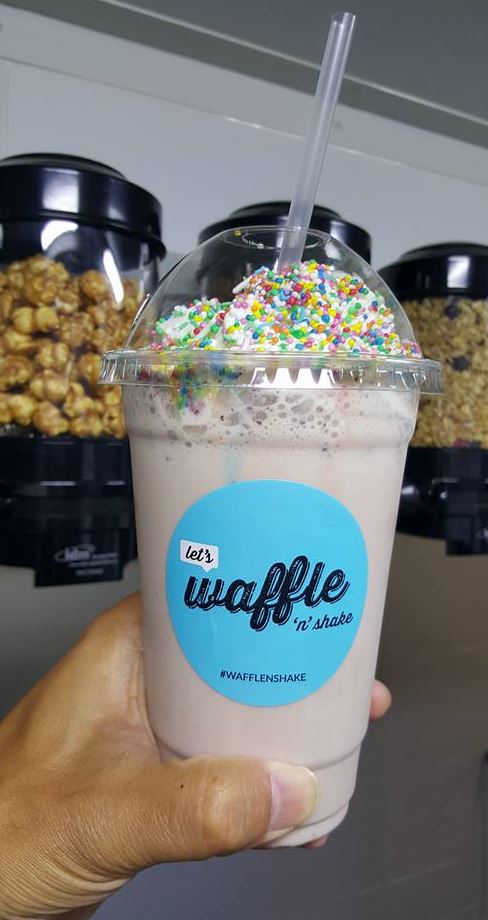 Meringues:
Meringues are an adorable addition to your wedding day. The light and unique dessert is commonly known for its part in classic pavlova – which is also a great cake alternative, by the way! Serve in a beautiful little box, or on a sweets table with some fresh fruit and whipped cream. Perfection.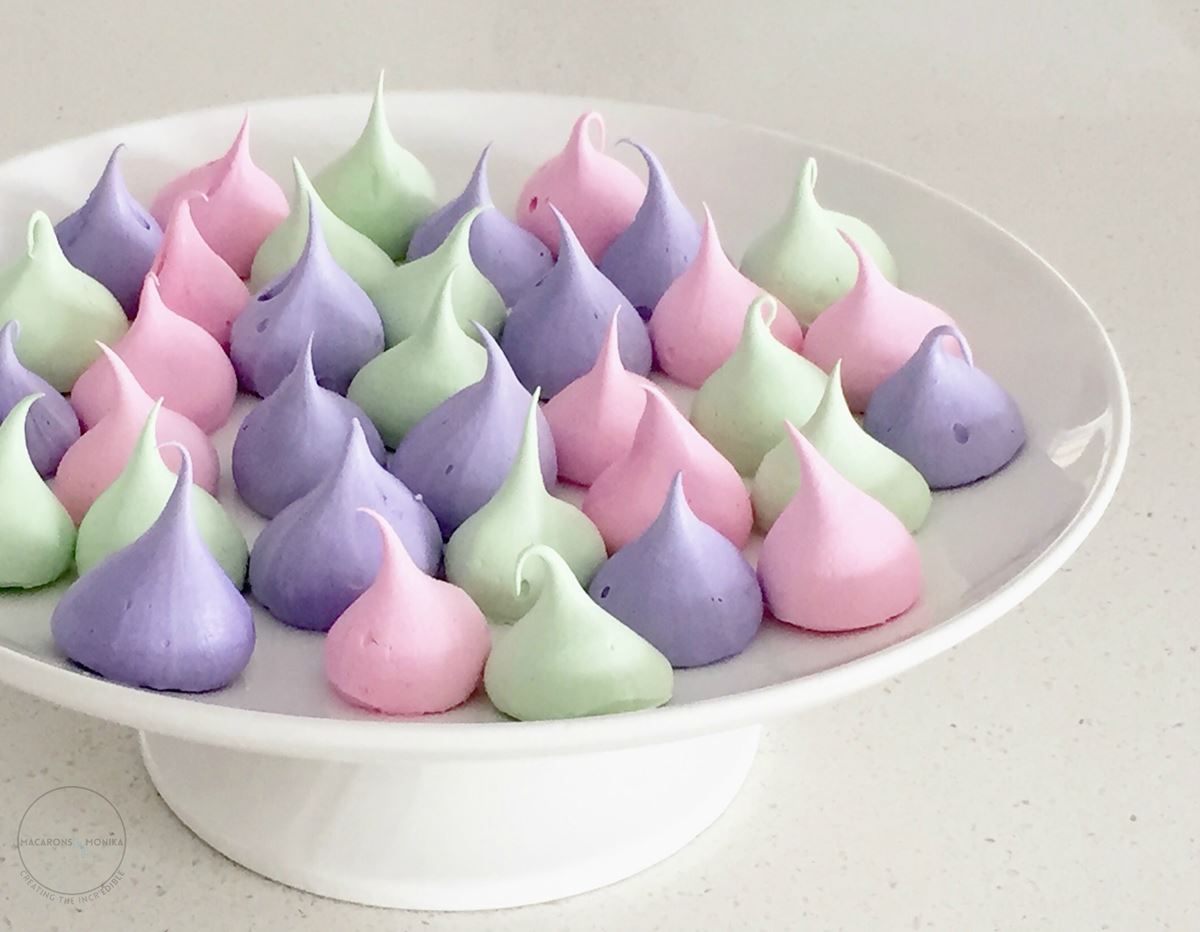 Chocolate dipped strawberries:
If you love chocoloate as much as we do, then chocolate covered strawbs are a great option. You could use milk, white or dark chocolate, or a variety. Just be sure to only do this on a cooler day, as the strawberries might not last long in 40 degree heat, outside in the sunshine. So be mindful of that before deciding on chocolate dipped strawberries.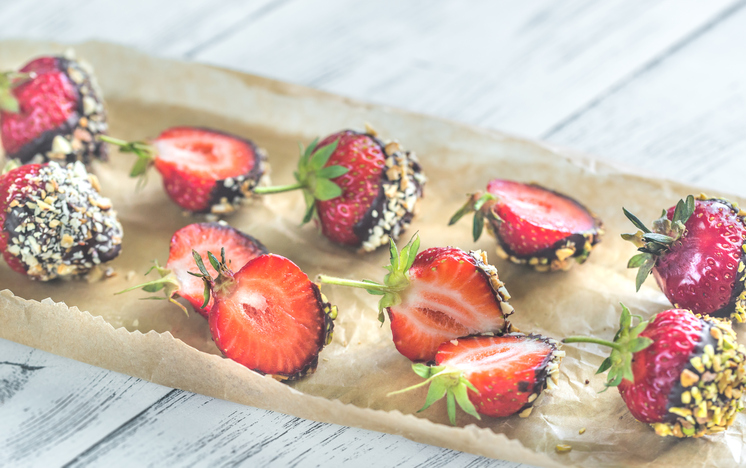 Chocolate Truffles:
We are huge fans of chocolates- on weekends, you can find us sipping coffee and eating chocolates at San Churro or Koko Black or perusing Haigh's. So chocolates for dessert just makes sense to us. Again though, this would only suit an inside venue, a temperature controlled venue or a colder time of year, as no one wants your wedding dessert to be ruined!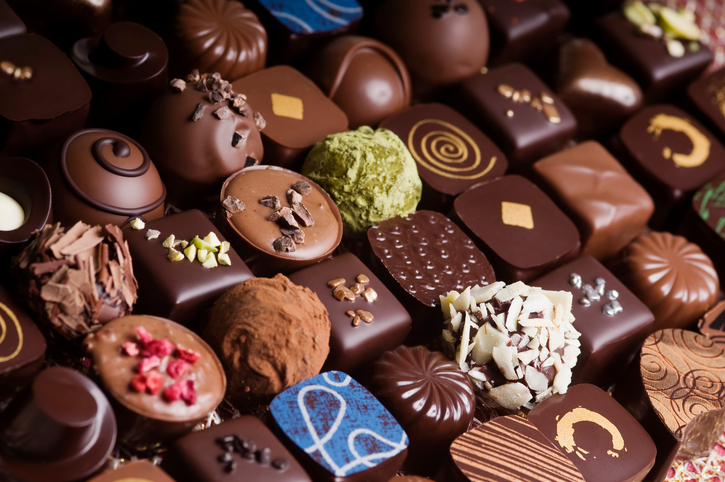 Fairy Floss:
NEED WE SAY MORE. Fairy Floss reminds us of carnivals, festivals and theme parks, AKA, all happy and positive times! If you want fairy floss at your wedding, check out the wedding hire companies in your area or have your wedding at Luna Park in Sydney or Melbourne!
Popcorn:
Similarly to fairy floss, popcorn reminds of good times, like heading to the movies and going to a school fete. Some couples are choosing to have a popcorn bar, where guests can scoop their own popcorn and toppings into a cup!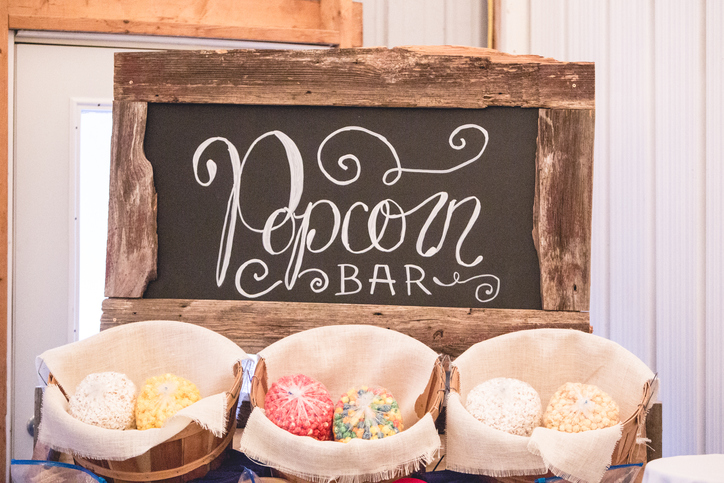 Sweet Grazing Table:
OR if you are as obsessed with sweets and want to have a huge impact, consider a whole grazing table of sweets, with chocolate, biscuits, donuts, fruit and whatever else your hearts desire. The beauty of this is that it can be whatever you like. See how Sophie and Cara did it below, incorporating their favourite post-dinner treats into their dessert table, which happened to be imported French cheese, strawberries and dark, organic chocolate.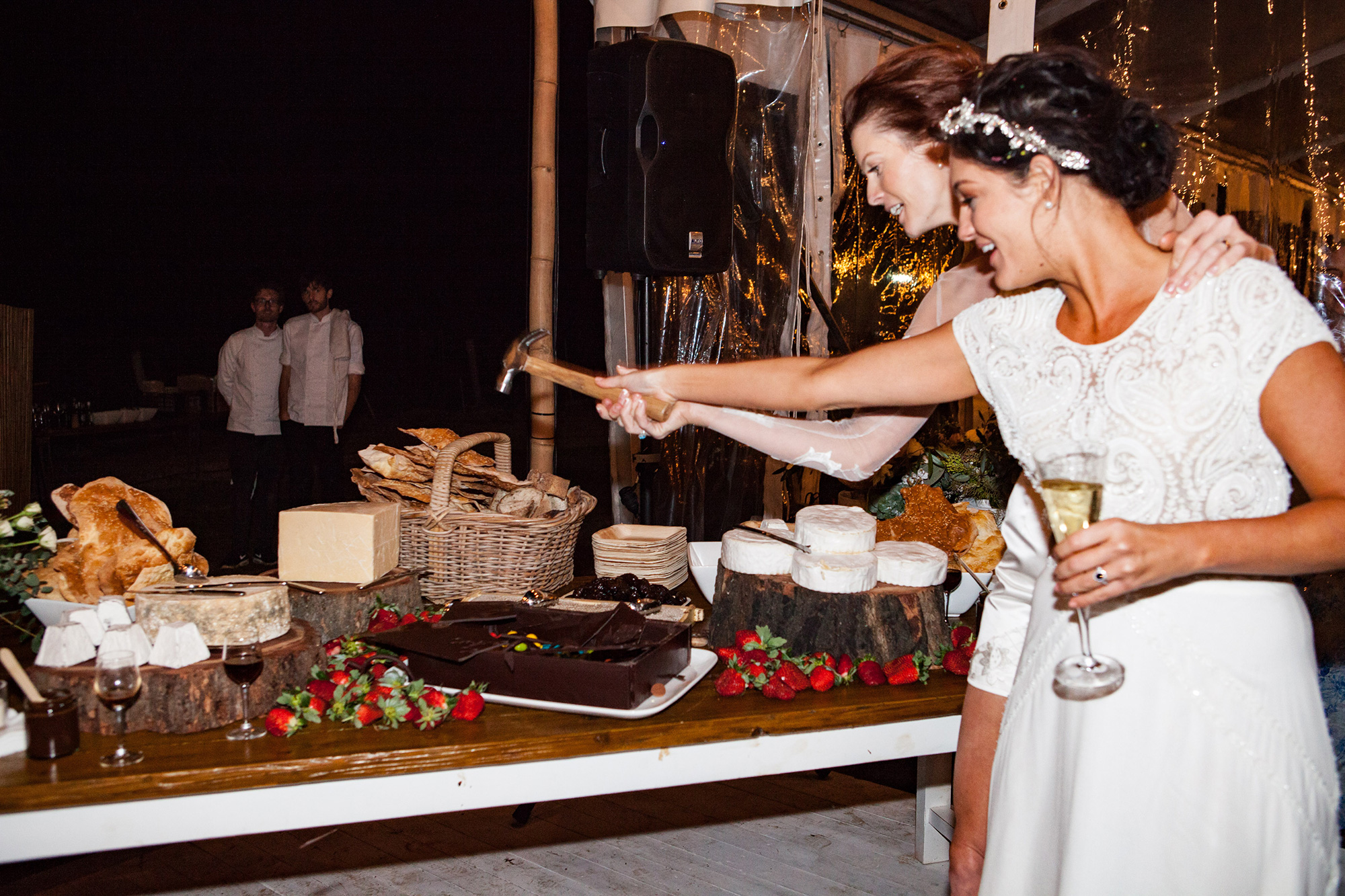 So there you have it, unique wedding cake alternatives for the non-traditional couple! If you're in need of wedding caterers, be sure to check our wedding caterer directory for suppliers in your area.