Your wedding bomboniere is worth putting some thought into; after all it's your way of saying thank you to your guests for being a part of your special day and sharing your wedding with you. Trends in wedding bomboniere are moving away from the traditional sugared almonds, and just about anything can be used as a wedding bomboniere. Here are some wedding bomboniere ideas.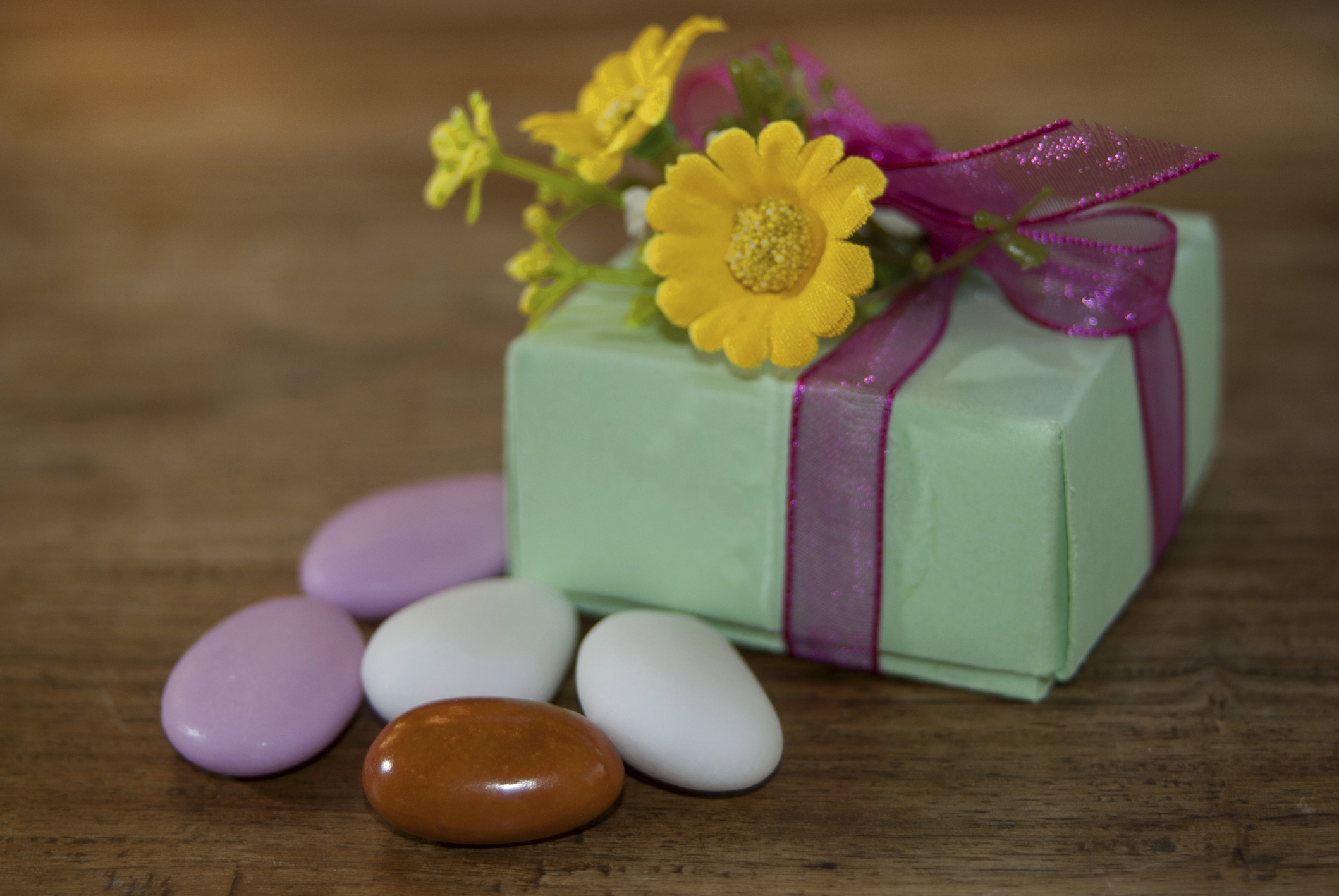 The original five sugared almonds represented health, wealth, happiness, fertility and long life. If you want to stick with tradition but aren't keen on the almonds, try five heart-shaped foil wrapped chocolates, or five individually wrapped cookies. These can be placed in a coloured mesh bag to complement your wedding colour scheme.
There are many other types of edible favours you could choose, and these are often most effective if they are handmade. A small glass jar with a pretty fabric cover and personalised label can be a wonderful favour when it is filled with honey, jam, coffee beans, chutney or even olives. A small decorative cardboard box with a ribbon can be filled with fudge or cookies. Where possible, choose locally produced ingredients and make bomboniere yourself.
A current trend in edible bomboniere is to have a sweet bar with jars or bowls with lots of different types of candy. Provide your guests with little boxes or bags to fill up themselves. This has the advantage that you know your guests are getting treats that they like. However, you may find you have greedy guests that eat all the candy, or self conscious guests that are embarrassed to be seen filling up with sweets.
If you are looking to keep your table arrangements minimal, try combining your bomboniere with your place name. Attach a piece of card, perhaps with a decoration such a ribbon or crystal, to your bomboniere with your guests name written or printed on it in a highly visible font.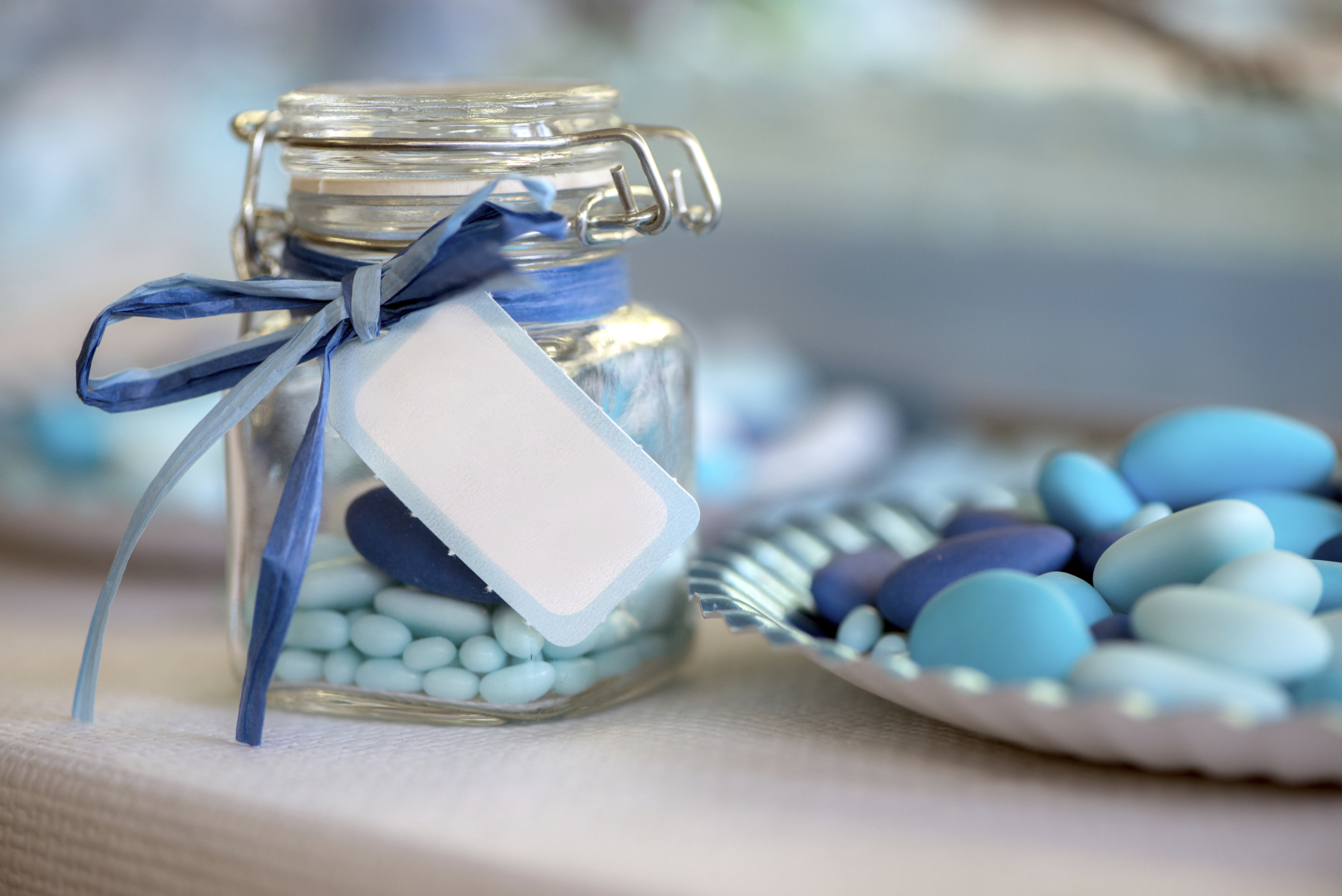 Individual cupcakes are a very fashionable edible bomboniere, especially if they are decorated in the style of your wedding cake. For a really personal touch, write your guests' names in icing on their cupcakes, and again these can double as place names.
If you would rather not provide edible bomboniere, alternatives to consider could be scented candles, mini potted plants, personalised mugs or glasses, tiny teddy bears, or decorative bottle stoppers. Look for something that reflects the style and theme of your wedding.
If you want to be sure your guests will take their wedding bomboniere home with them, you might consider handing them out as the guests leave, or having them in a basket on a table by the exit with a sign saying they should help themselves. There's nothing more disheartening when you've spent time choosing or making bomboniere, than seeing half of them still sitting on the tables at the end of the reception.