Wedding bells have become a wedding icon, even though the move from church to civil ceremonies has meant they are used in fewer weddings. Whether or not you choose to have your arrival at the ceremony hailed by pealing bells; wedding bells still have a strong link to wedding traditions.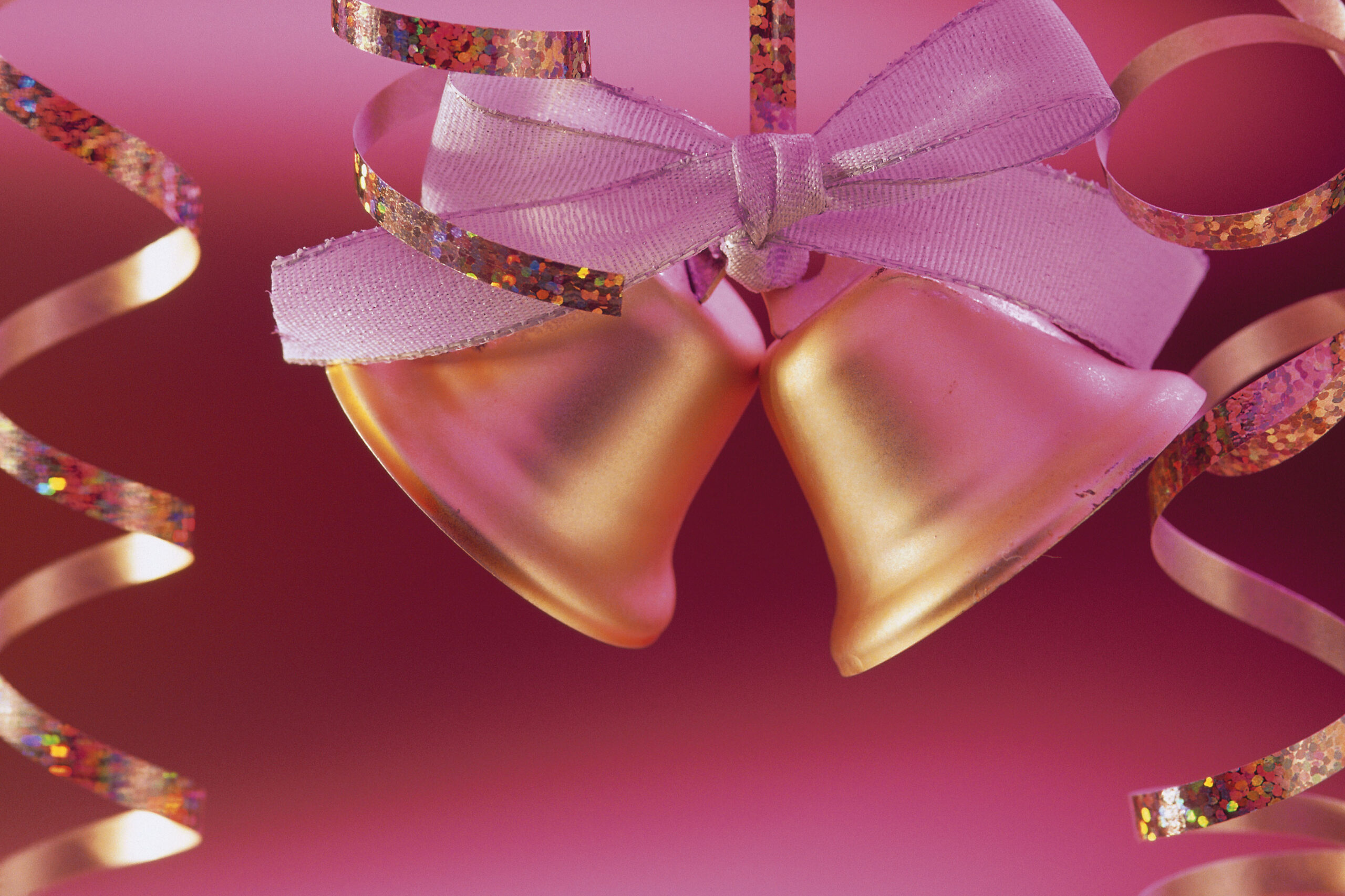 Where did the tradition come from?
Wedding bells have been used as a symbol of marriage all over the world, but the tradition can be traced to Celtic origins, where the bells were used to ward off evil spirits that might inflict harm on the happy couple during their wedding day. In Scotland the bells were also used to announce to the local people that a wedding had taken place, and they were rung as the couple left the church.
In Ireland, wedding bells still play a big part in wedding traditions. The couple are always given a marriage bell as a wedding gift, and this must be placed in a prominent position within their home. The marriage bell can be used throughout married life to bring an end to an argument without either partner having to admit that they are wrong.
Three ways to use wedding bells in your celebrations
Use the traditional church bells
If you are getting married in church and your church has a set of bells, including wedding bells in your ceremony should be fairly simple. Decide whether you want the bells to announce your arrival or departure from the church, and talk to your clergyman see what the possible melodies are. The intricacy of the music your church bells can produce depends on the number of bells you have.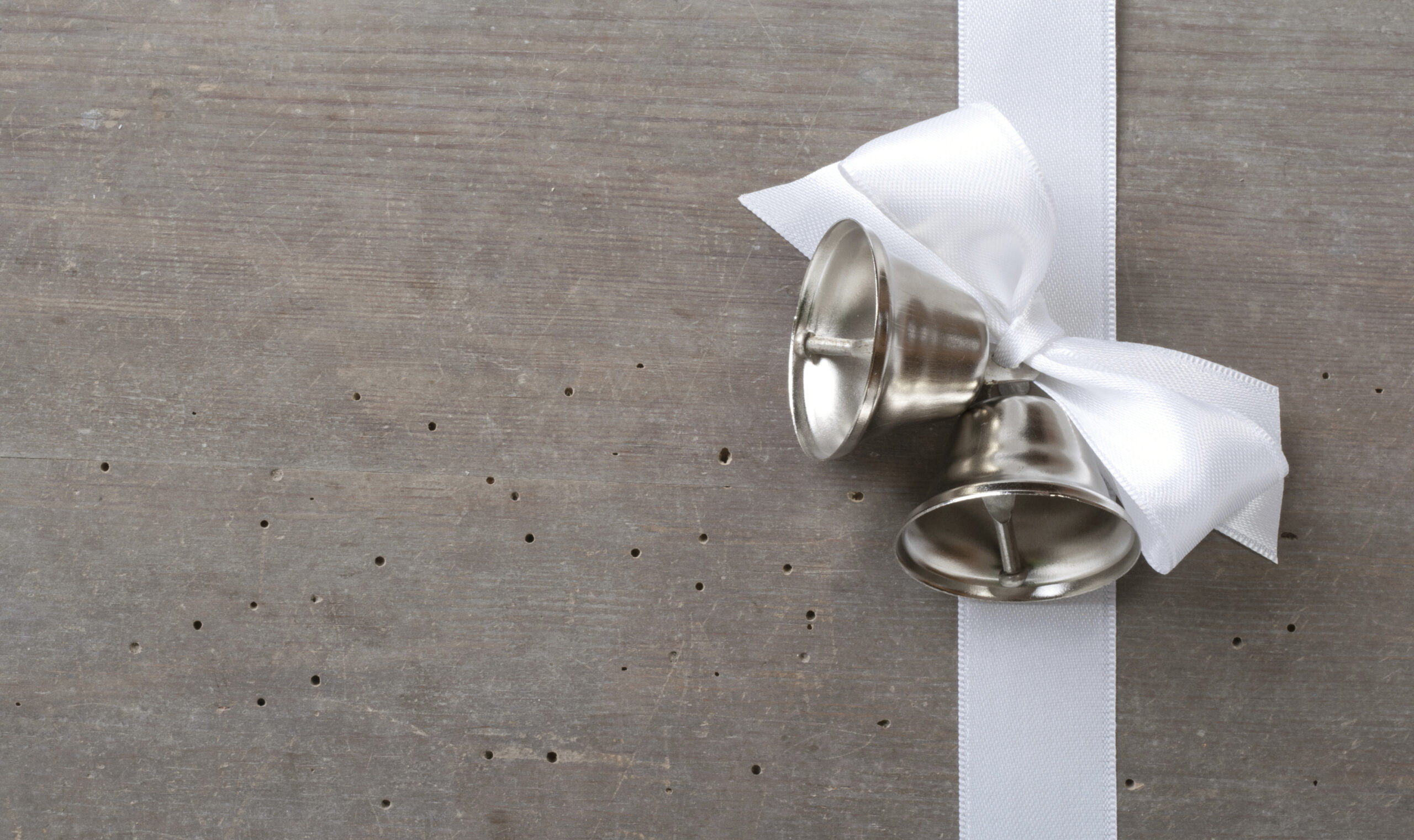 Hire your wedding bells
If you are getting married at a civil venue, or your church doesn't have a set of bells, you can still find ways to include bell music in your ceremony. You could hire hand bell ringers to play at your ceremony, or even your reception, or you could simply play a CD of pre-recorded bell ringing.
If you crave the authentic sound of church bells it is possible to hire mobile wedding bells. A portable unit of nine high quality bronze cathedral bells can be transported to your venue whether you are getting married in church, in a garden, or even on the beach. The mobile wedding bell unit can play a wide variety of wedding melodies, so there is bound to be something to suit your wedding style.
Use the wedding bell motif
The wedding bell symbol is as traditional as the actual bell ringing itself, so if you don't want to have bell music at your wedding you could still use the motif. Bell shaped cake toppers, bubble bottles, bomboniere boxes, and confetti are all easily available. A pair of silver or gold wedding bells can make a beautiful design for your wedding stationery, particularly if each bell contains one of your initials.