When Dean took Taylah to one of the biggest waterfalls in their area, Taylah didn't realise she was about to be proposed to.
"I love waterfalls and rainforests – they are my happy place," Taylah explains. "The waterfall was actually closed due to flooding but we went down anyway."
Dean walked behind Taylah the entire journey to the waterfall, making sure she didn't slip or fall – or so she thought. When they reached the waterfall, Dean told Taylah to stand in front of it with her arms stretched out for a photo.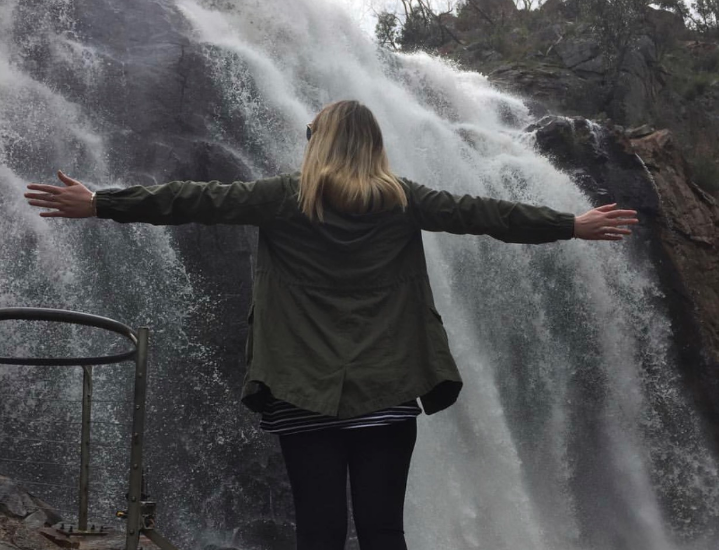 "I got up onto a rock, stretched my arms out wide and turned around so I had my back to him. When I turned around, Dean was on one knee with a beautiful box. He had it in his pocket the whole time – that's why he was walking behind me!"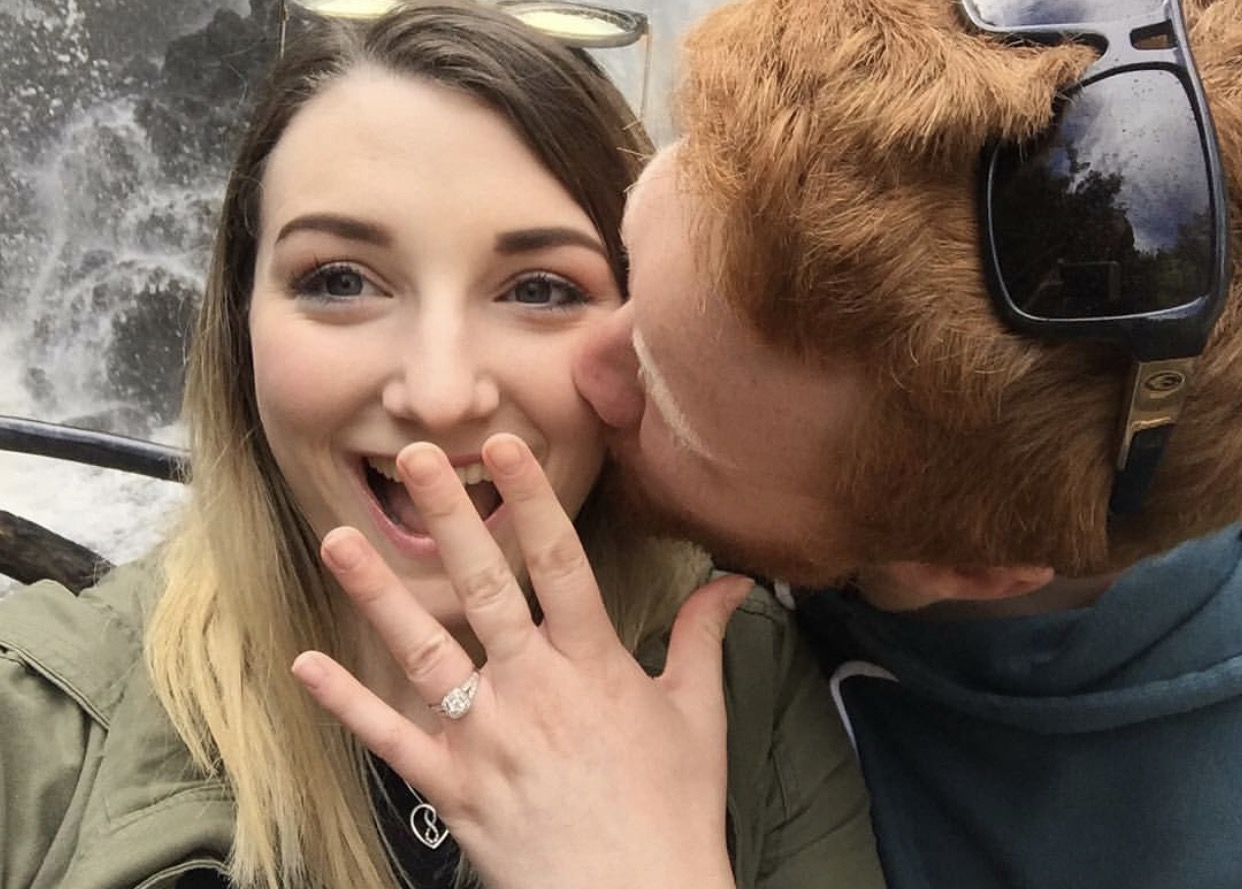 Taylah and Dean had known each other for years before Dean's romantic proposal. "We went to the same high school – Dean was the shy quiet redhead boy who sat in the back. I was the loud chatty girl always getting told off by the teachers!"
Though Taylah had boyfriends during high school, she always had a soft spot for Dean. "He was so kind and always willing to help people out."
As the pair entered year 12, their friendship grew and they started hanging out after school. "Eventually the shy boy I once knew became someone I knew I couldn't live without."
"I cannot wait to marry the man of my dreams next year. My high school sweetheart."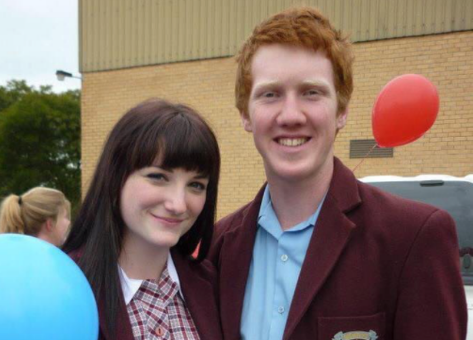 Taylah had had her eyes on her dream wedding ring since she was 16, and Dean knew it was the one for her. "It's a white gold and diamond vintage inspired halo."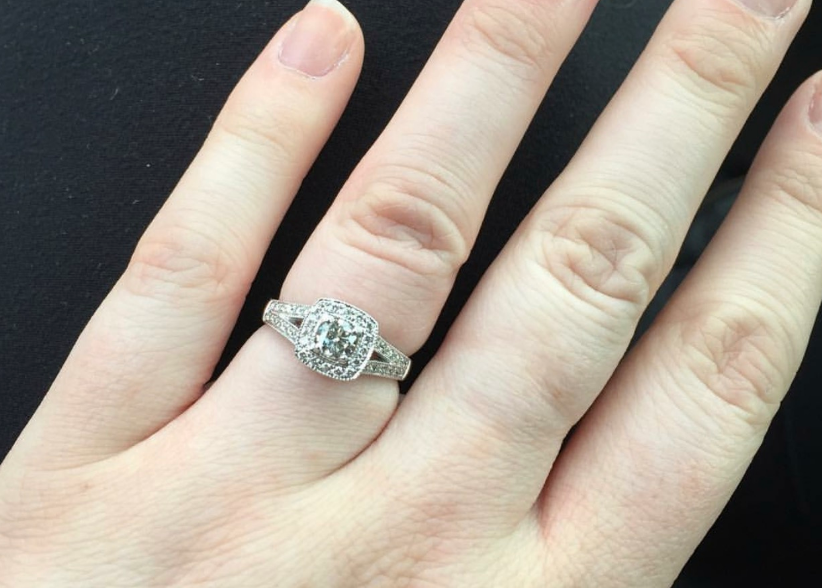 Taylah and Dean have already begun their wedding planning journey! Describing herself as an organised bride, Taylah already has her dress, the venue, a caterer, photographer, transport, style and theme, and flowers sorted!
"It's going to be in a garden and the theme is going to be romantic floral with lots of soft pinks, golds, and lace."
We wish Taylah and Dean the very best with their wedding planning, and hope to see their wedding featured in our Real Weddings section in the future!
Do you have an epic proposal story to share with Australia? Submit it here!