There's nothing quite like packing your suitcase and jetting off somewhere new. Particularly if you have a partner who loves travelling just as much as you do. But if you are 'settling down' together and getting married – though let's face it, neither of you will be quite satisfied without a passport in your hand – there are a few great ways you can celebrate your passion for #wanderlust with your family and friends.
You might be having a destination wedding or want to have a wedding without going all out with the travel theme, but that doesn't mean there aren't plenty of ways to share your love of travel with your nearest and dearest.
One great way is to incorporate travel-themed bomboniere into your big day. Not only do you get to make the travel theme a bit more subtle, but you also get to give your guests something they can keep for years to come.
For the couple that loves to travel, here are a few ideas for travel-themed bomboniere to incorporate into your wedding day and leave your guests with a little bit of travel envy as well.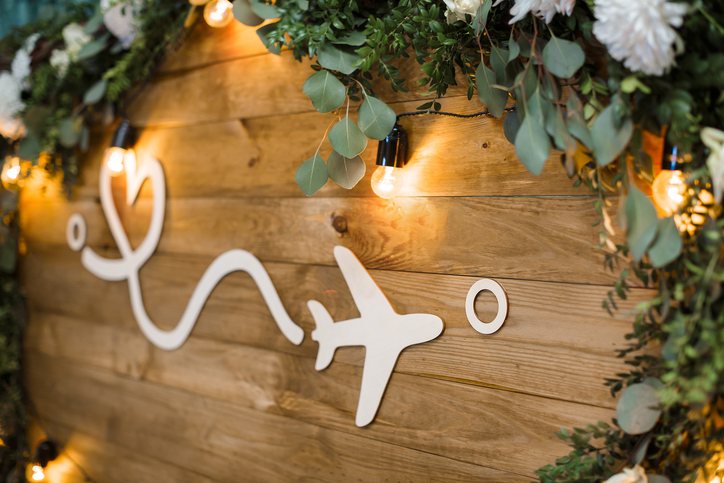 Luggage tags
There's no much worse than getting to the luggage carousel at the airport and realising you can't tell the difference between your suitcase and the dozens of other travel bags on there. Who would have thought that black would be such a popular colour? One useful and practical gift that your guests will love are travel-themed luggage tags. Not only will your guests be able to tell their bag apart, but it's not going to gather dust in a desk drawer somewhere.
The best part about gifting luggage tags is that they're already travel-orientated, so you can make them as simple or as themed as you want. You can go for traditional tags, something with a map on, or even something themed or shaped like a plane. The possibilities are endless!
To make them even more personalised write each person's name on the tag with a sweet message. Or display them on a communal table together so each person can choose their own design.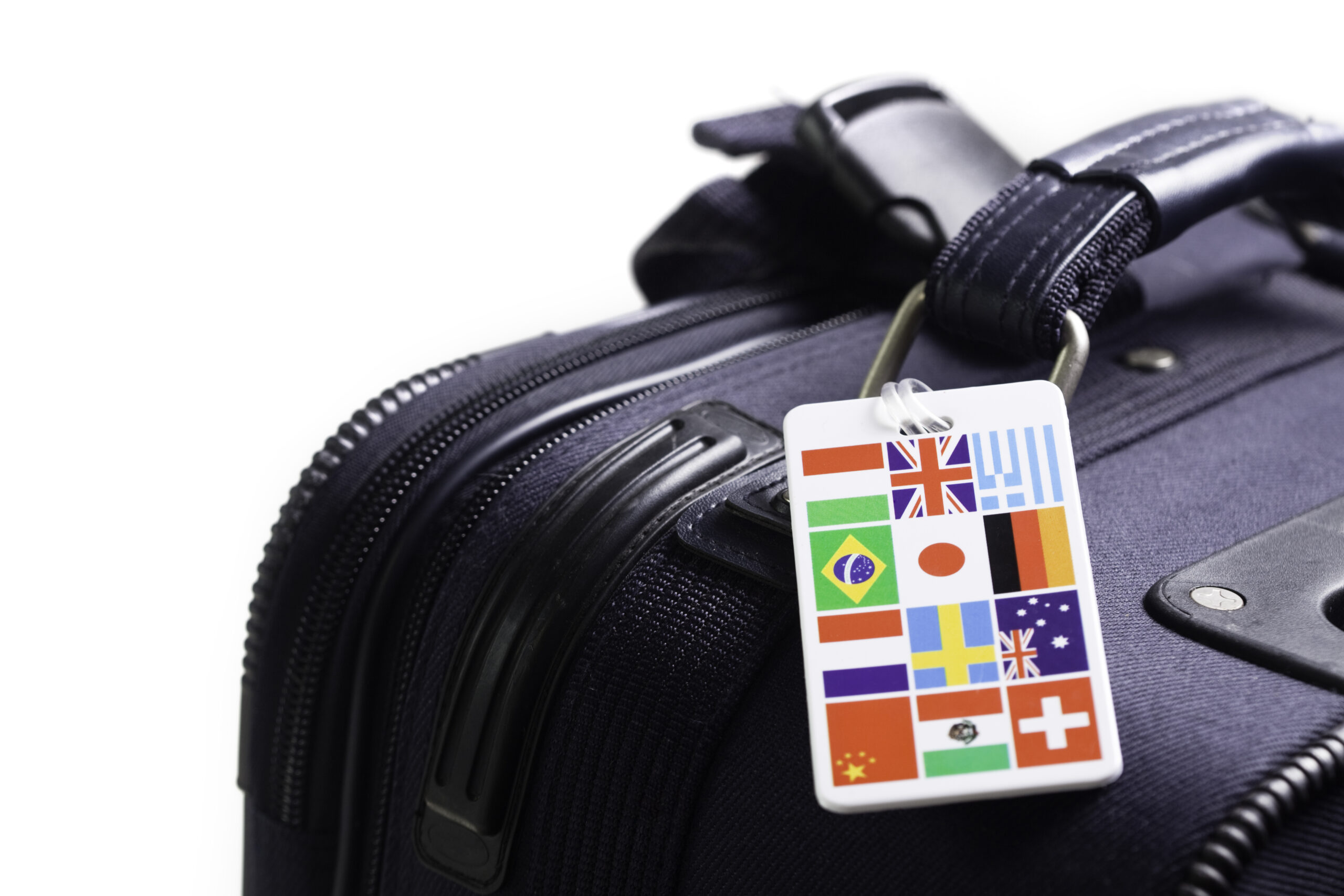 Mini travel kit
Another practical gift your guests will love is a mini travel kit. It doesn't matter whether you're travelling overseas, interstate or just a few hours down the road, there's nothing to say that a mini travel kit won't come in handy.
Fill your personalised kit with little features you've found useful on your travels. This could include items like a mini sewing kit, portable clothesline, safety pins, miniature comb, tissues or even an eye mask.
Bonus – if any of your guests have a wardrobe malfunction at your wedding they'll be able to fix themselves right up!
Personalised stamps
Some people argue that stamps are one of the worst hidden costs of planning a wedding. So why not just embrace them and make yourself some personalised stamps instead? There are plenty of designs to choose from, just make sure you're getting a legitimate stamp rather than a fake!
You can add a personalised stamp to your table name cards for a cute gift for your guests. Plus, if you order too many you can use them when sending out your thank you cards!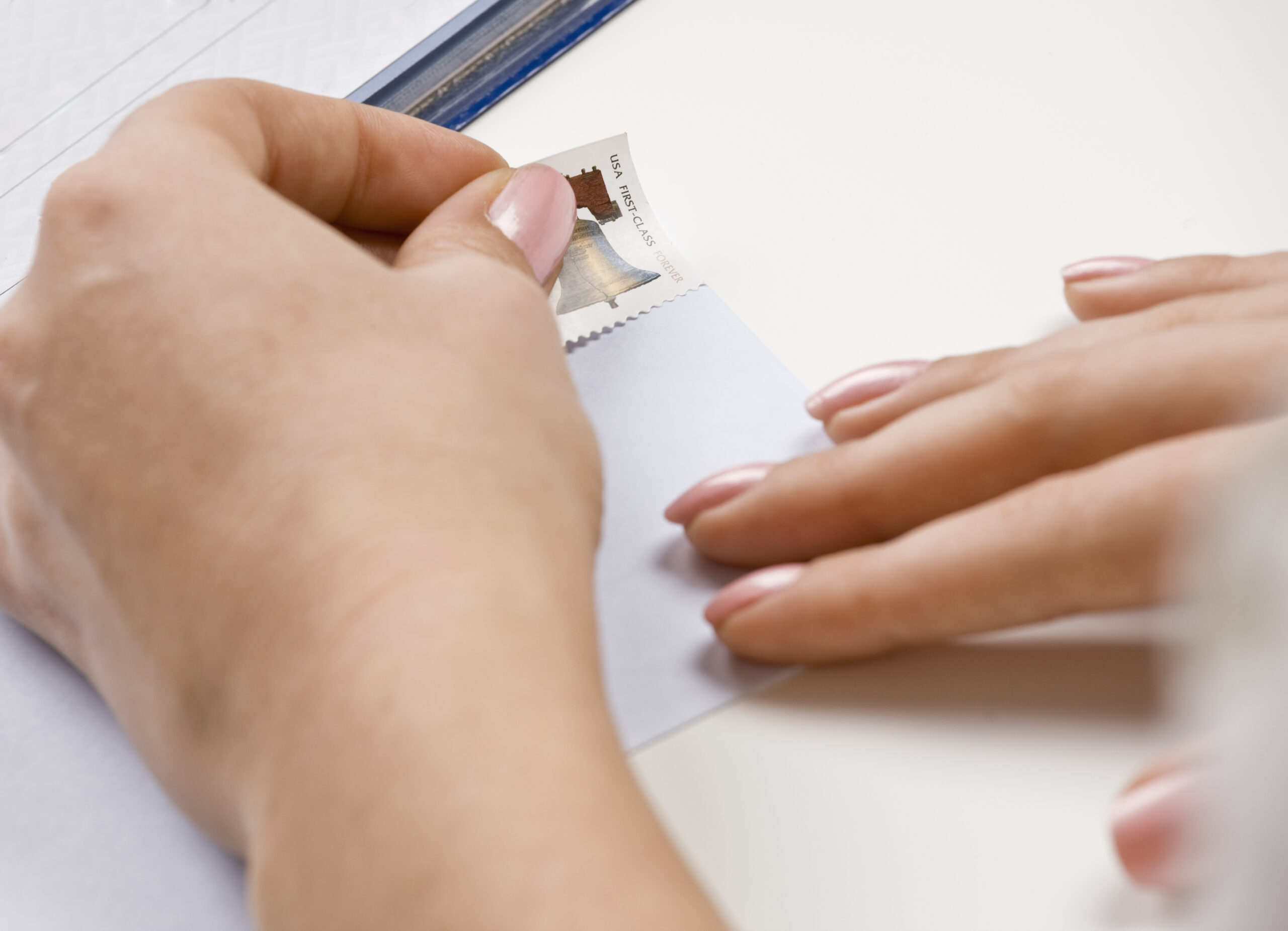 Postcards
On the same theme as personalised stamps come postcards. If you're having a destination wedding you can buy in bulk for the destination and place them out for each person to remember their time overseas. Or collect them as you travel yourself to give each person or table a different location.
These are another gift that can be beautifully personalised with a sweet note for each person. If you're a couple that already lives, or is moving overseas, you can also write a special note with your address so your nearest and dearest know where to keep in touch!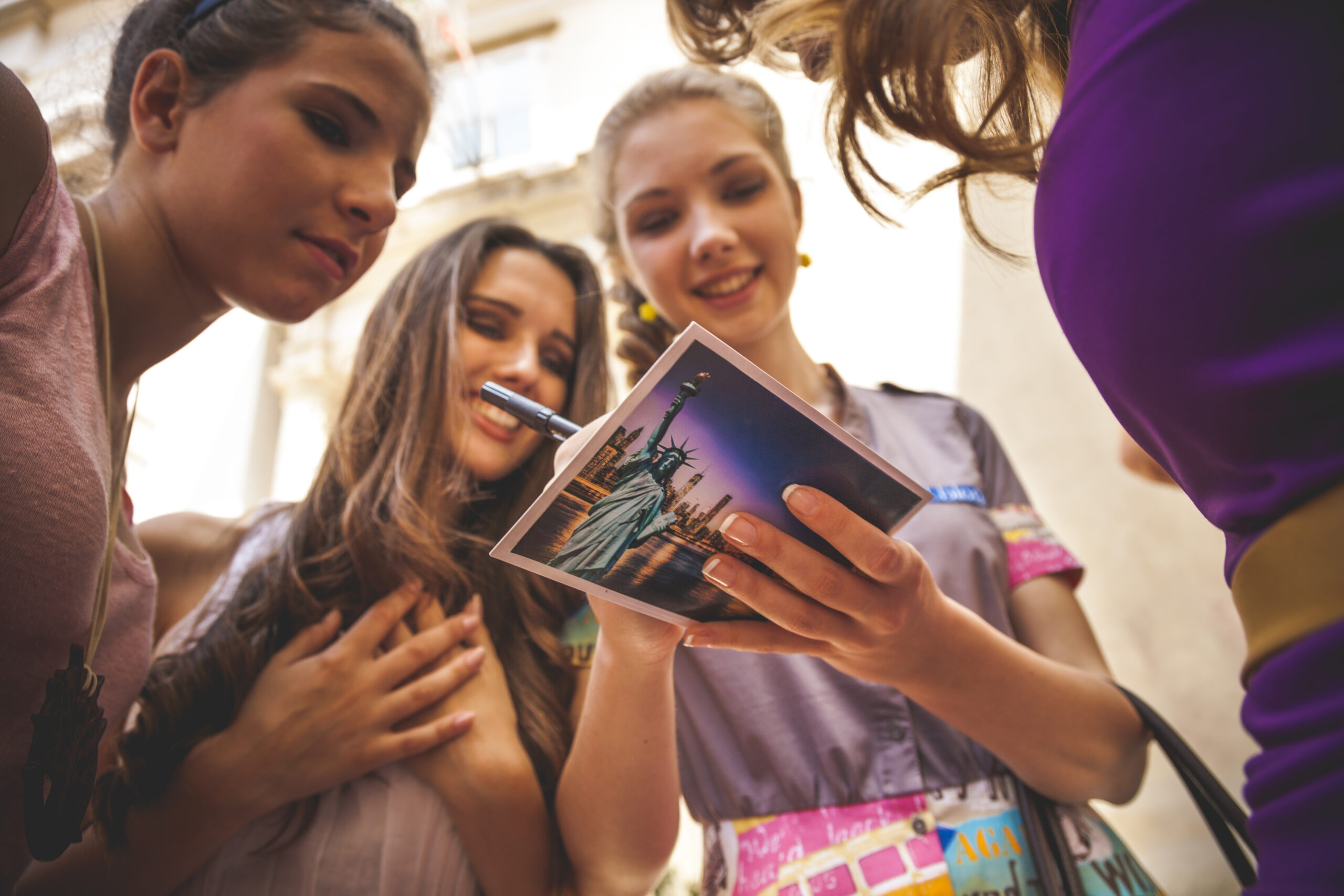 A token from every country you've visited
Another gift you can collect on your travels is a token from every country you've visited. It doesn't matter if it's a postcard, stamp, magnet, keychain or something else like a bookmark or trinket, this is a really fun way to involve your guests in your travels. Not only that but it keeps different people front of mind when you travel so that you can pick out the most suitable gift for each of them. That way you'll always have your family and friends with you when you do travel.
You can go as extravagant or simple as you want with these tokens as well, even personalising them to each person. It's a really cute way to involve your family and friends in your adventures.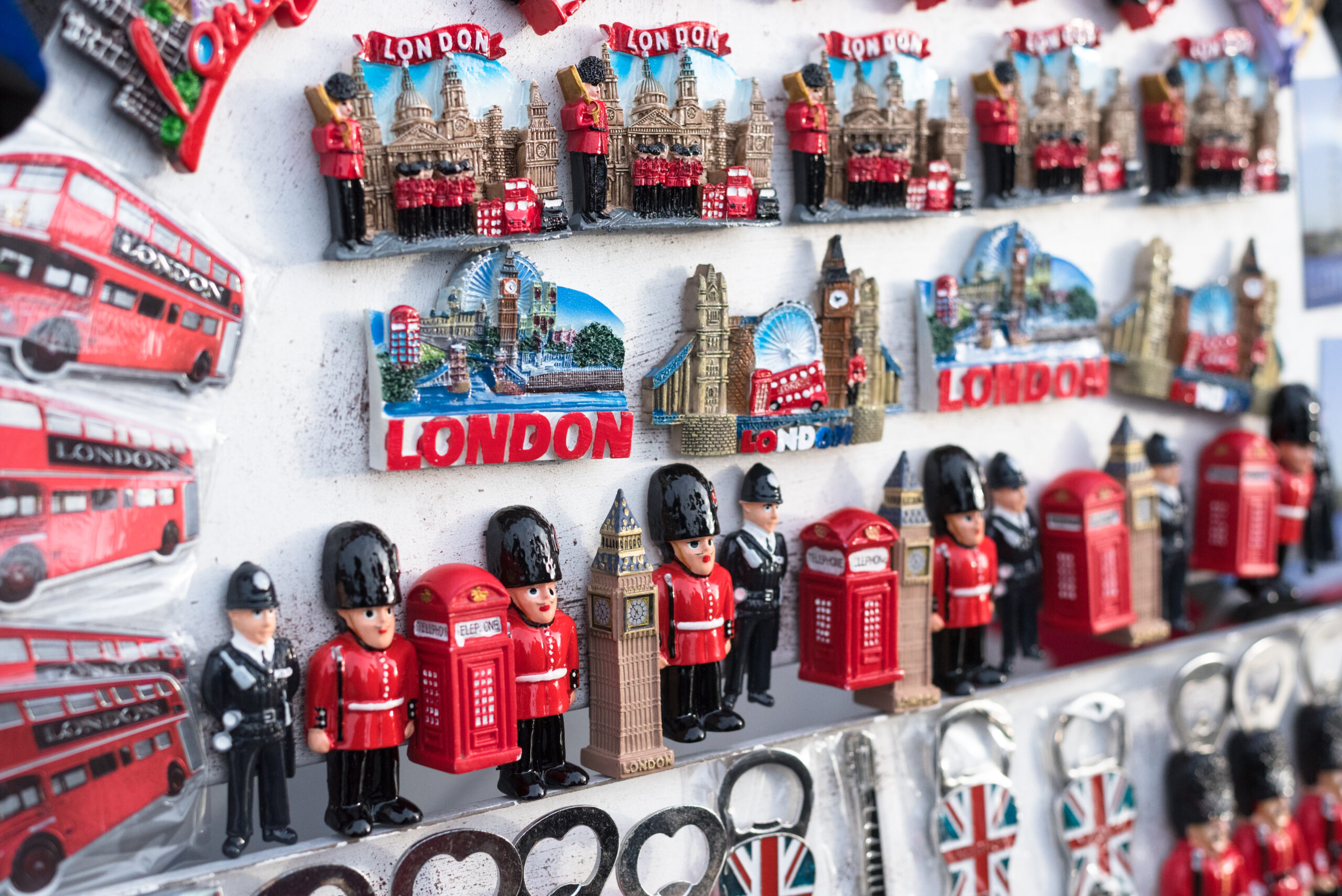 Mini globes
Presuming none of your family or friends are 'flat-earthers' grab a collection of miniature globes to go on each table. This is a really nice gift that can be displayed at home or in the office. There's nothing quite like a mahogany desk with a globe on it.
Globes can also be particularly useful the next time one of your loved ones forgets where a particular country is or wants to plan a holiday of their own.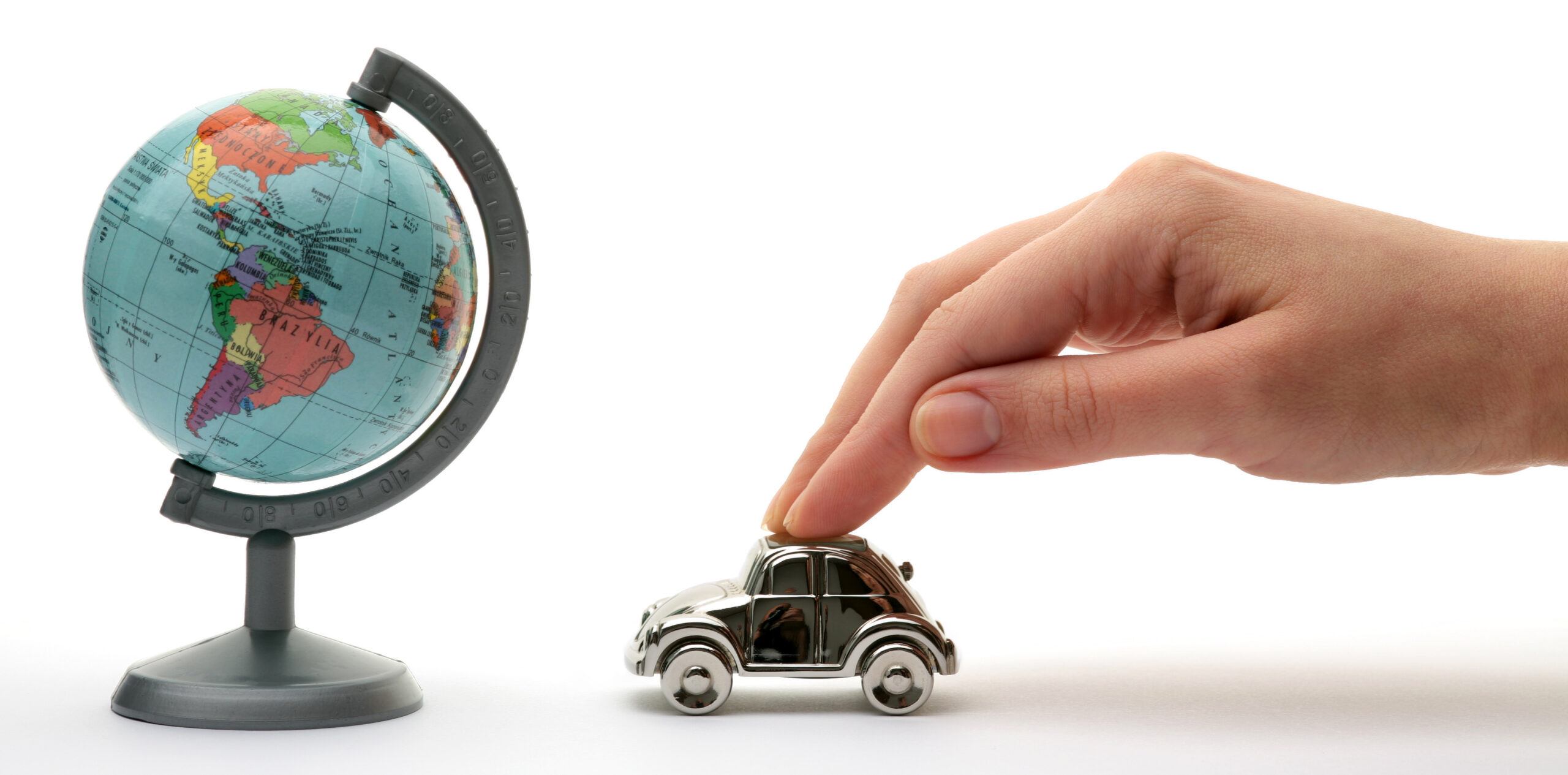 Local maps
Another great idea if you're having a destination wedding is to grab a bunch of maps from the area you're visiting and mark off different recommendations for your guests. When most guests travel some way for a wedding they usually make a holiday out of it as well, so make the most of their extra time overseas by giving them some personal recommendations. it could be where to find the best whisky bar for your best man, or where the closest museum is for your mother-in-law. Plus, most hotel lobbies will have maps of the area so it can also be a cost-effective way to give each of your guests a gift.
Maps can be used for local weddings as well. There's something magical about being a tourist in your own city. You can highlight your favourite restaurants or shopping centres for family and friends. Or even where you first met or celebrated your first anniversary as a cute map of your relationship.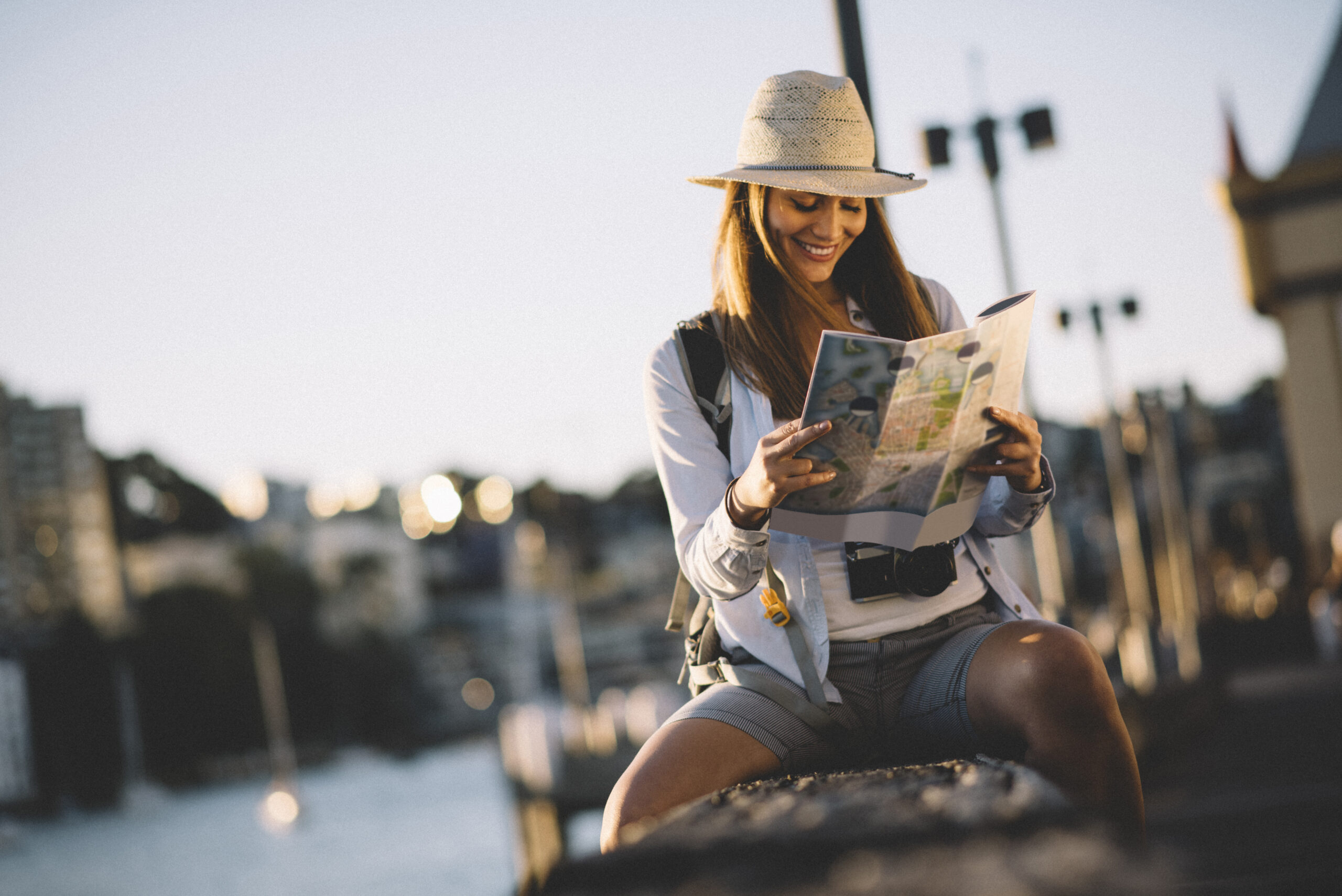 Planning your next holiday? See amazing honeymoon packages here.