Congratulations on your wedding! Now you've officially tied the knot it's time to decide what you do with your wedding dress. Do you store it? Sell it? Or are you not quite ready to give up on the fun of wearing it just yet?
Trash the dress photo shoots have been popular since the early 2010s. But just because they're not currently trending doesn't mean that you can't have fun with a trash the dress photoshoot!
We're big fans of having more photos to celebrate your big day and your love, so why not use this as another opportunity to wear your dress and have more fun together?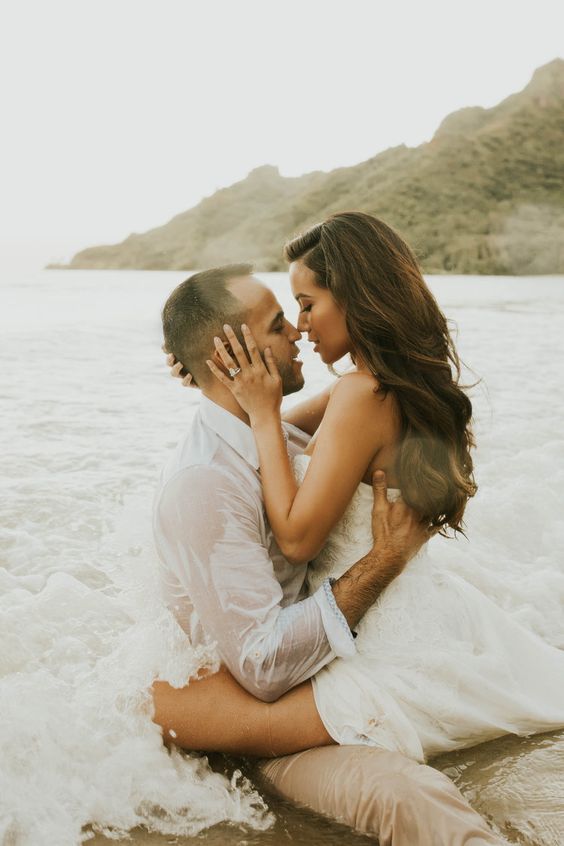 Why have a trash the dress photoshoot?
Engagement shoots, pre-wedding photos and first-looks are increasingly popular, and the trash the dress photoshoot are the photos you can have taken after your wedding!
They're a great way to get some more unique and stunning photos without having to ruin your wedding dress on the big day. They allow you to incorporate other elements that you love and want to celebrate together into photos. Plus they're a good excuse to get more gorgeous photos of you and your love!
Some couples want to have a trash the dress shoot without actually trashing the dress, and that's fine too! Head to your local op shop or buy a cheaper second-hand dress online if you want to make the most of this idea.
So what sort of photos can you have for a trash the dress shoot?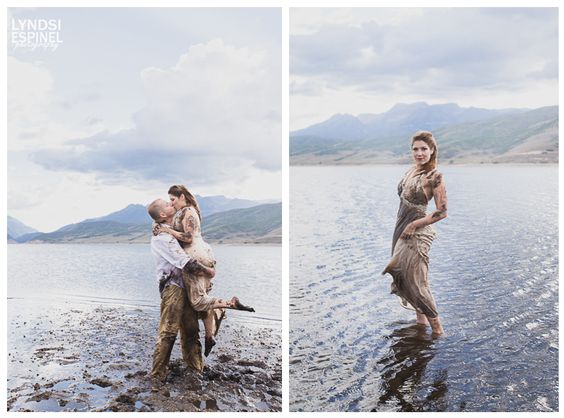 Photos in nature
Beach
The beach makes a great location for a wedding, but it makes an excellent one for a trash the dress shoot! You can do all the things you'd usually do at the beach at a trash the dress shoot, that you wouldn't normally do at a wedding.
Roll around in the sand, surf some waves, sit by those rock pools and just have fun together. The beach is a great way to celebrate your love with a summery feel.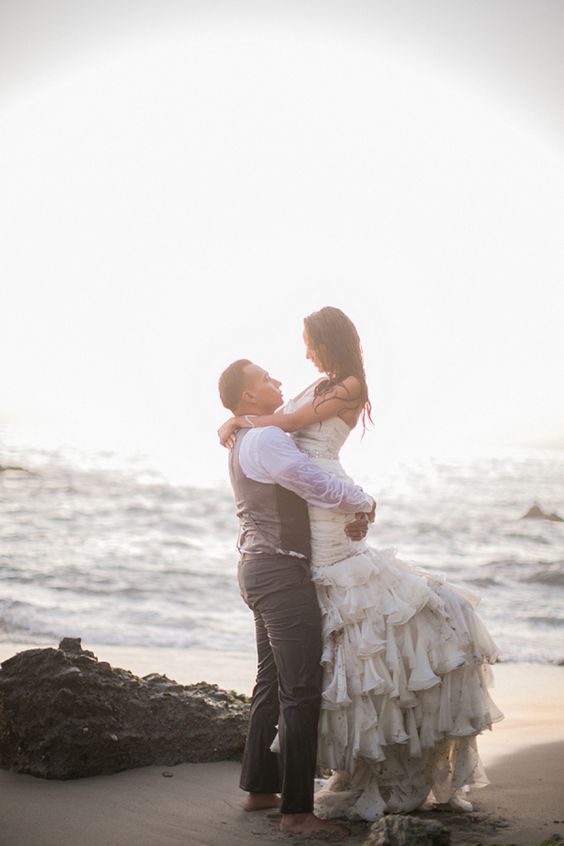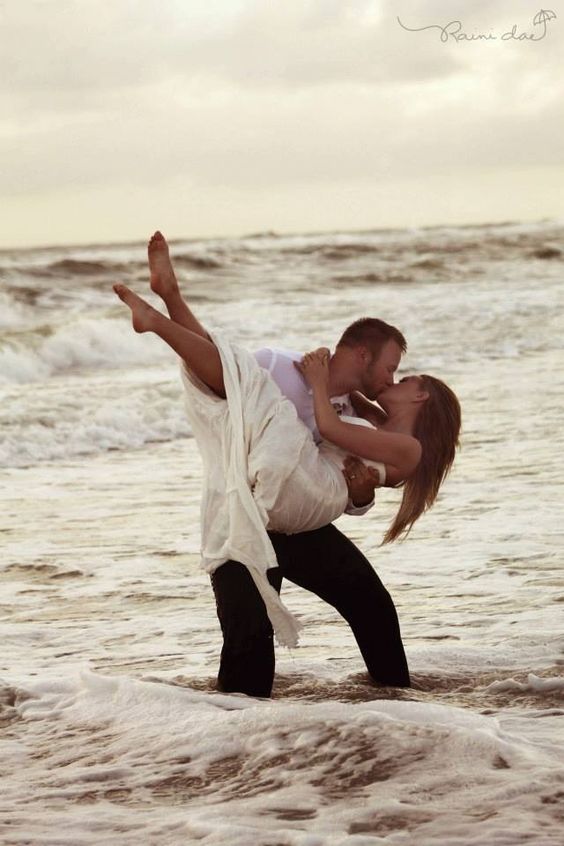 Waterfalls
If the beach isn't your thing or you can't quite get there, other photos with water can be just as stunning. Hire a photographer who can take photos of you underwater for a surreal atmosphere.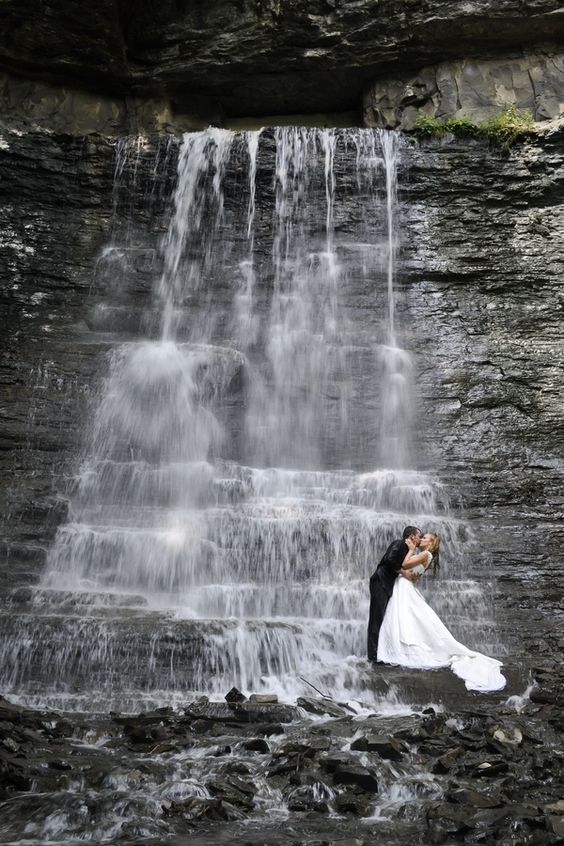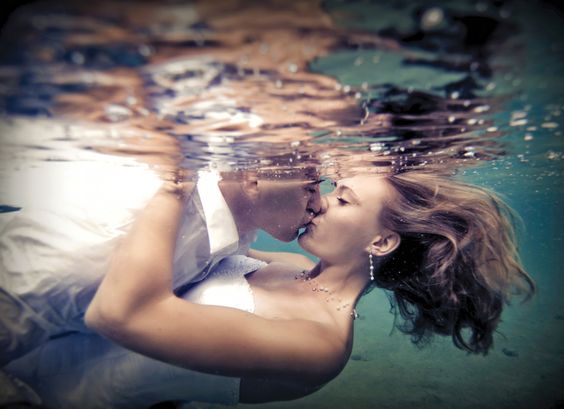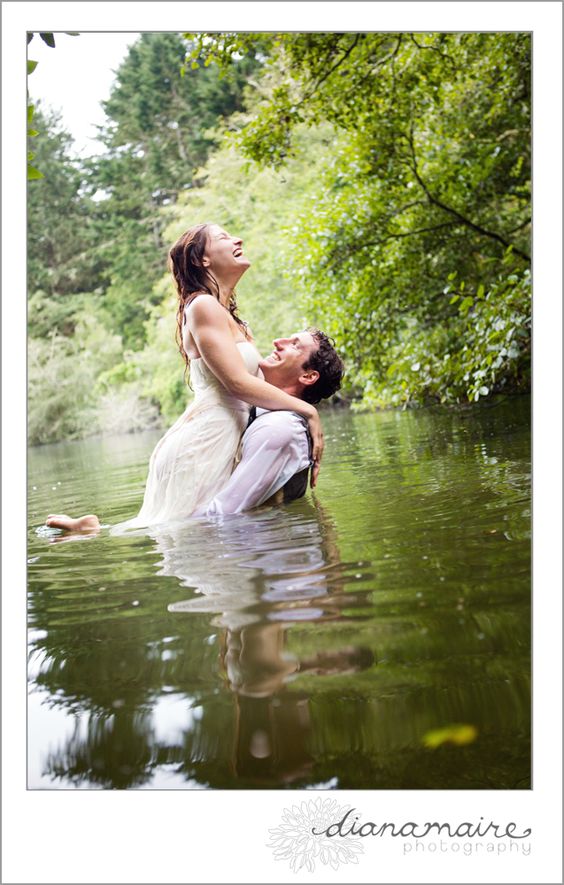 Forests
If you're doing your photos in winter this could be a good option to make the most of the moody atmosphere and fog. While some couples do get their wedding photos done in a forest, sometimes you can run the risk of ruining the bottom of your dress.
Throw that care factor away and have fun playing amongst the trees in a forest trash the dress shoot.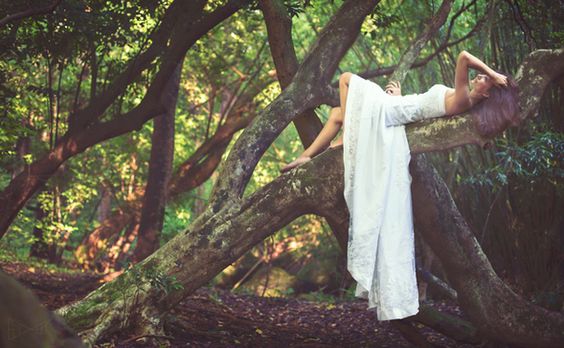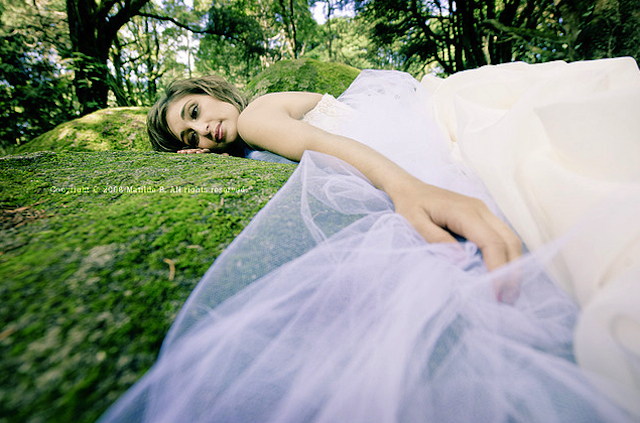 Farm
Want to get down and dirty? This can be a fun way to celebrate if you have family property, have kids, or just want to show that you're as happy as two pigs in mud!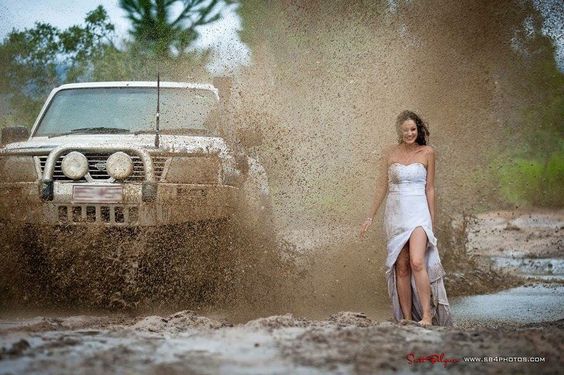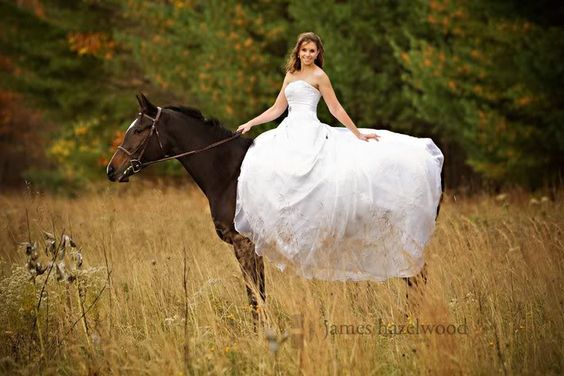 Photoshoots for life events
Honeymoon
A great way to make your honeymoon even more memorable is to celebrate with a photoshoot. Rather than getting your dress dry cleaned straight after the wedding, pack it in your luggage and get ready to leave it at your honeymoon destination!
We know you'll have some amazing photos from your honeymoon anyway, but why not make those shots even more memorable by re-enacting the most recent amazing day of your lives?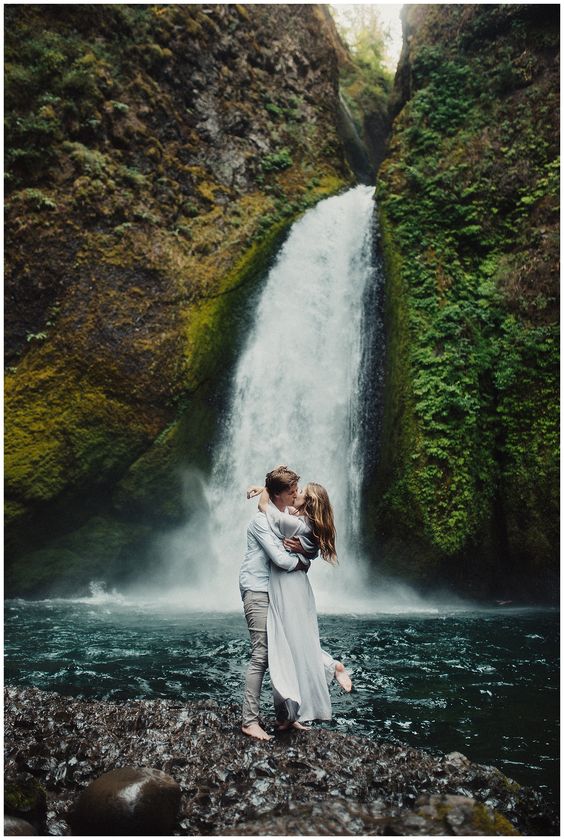 First anniversary
Want to mark your first anniversary by doing something extra special? A lot of couples save the top tier of their wedding cake for their first anniversary, so why not slip into your dress on one more time and celebrate in your finest as well? You could even do a first anniversary cake smash shoot to trash your dress.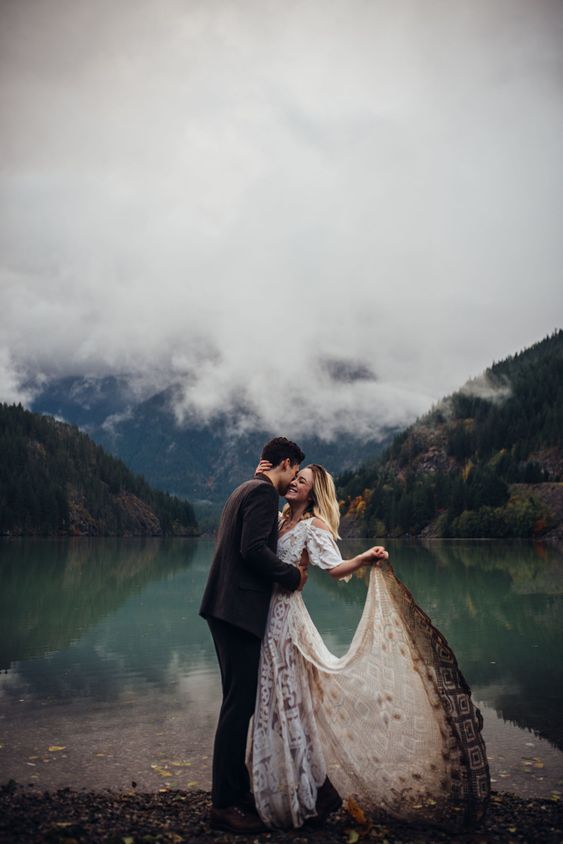 Kids
If you've already got kids this can be a great way to involve them more in your wedding without the formalities. Throw the seriousness aside, get dress up, and get some amazing photos together as a family.
Not only will it be a fun day out for the whole family, but you'll be able to put these up side-by-side with the traditional shots from your wedding day to celebrate the love of your family, and the fun!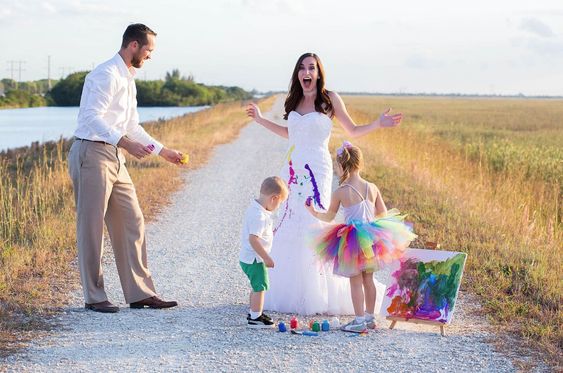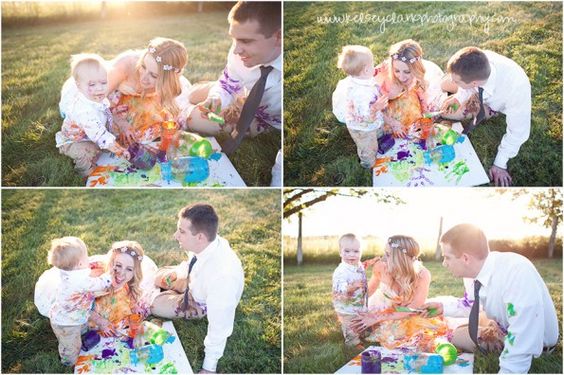 Photos around your hobbies
Paint and colours
Photoshoots don't have to be serious and no fun. If you're a paintball lover, or just love the idea of throwing paint at each other, colour is a great option.
The bright colours will stand out against your white gown and black formalwear to make a truly fun and memorable experience.
Who doesn't want to re-enact the paintball scene from 10 Things I Hate About You?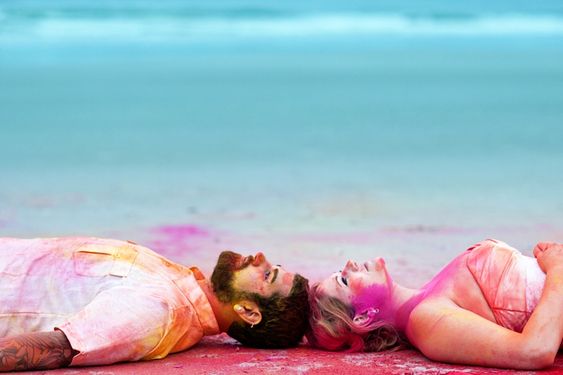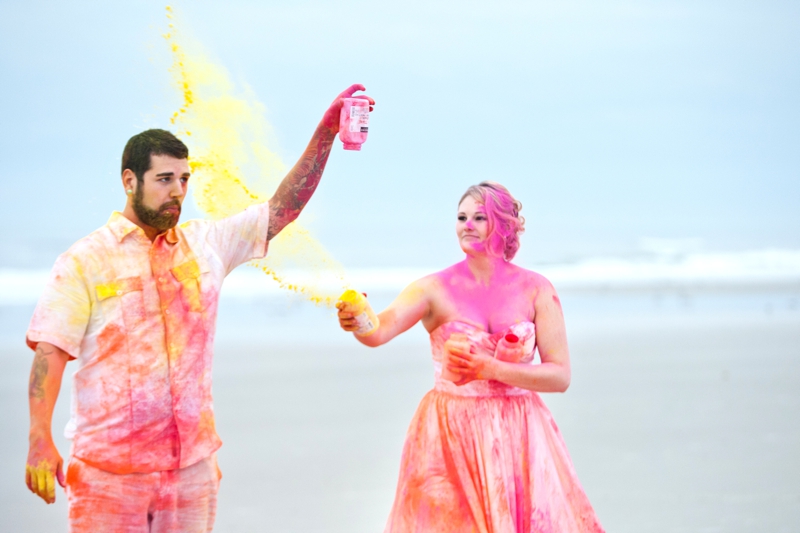 Pets
Have a fur baby at home who couldn't be part of the wedding? Involve them in your photoshoot! You no longer have to be worried about getting fur stuck in the lace or your dress. Or getting muddy paw prints on your white gown!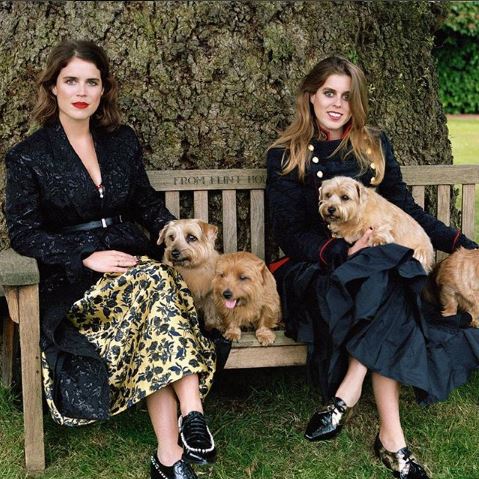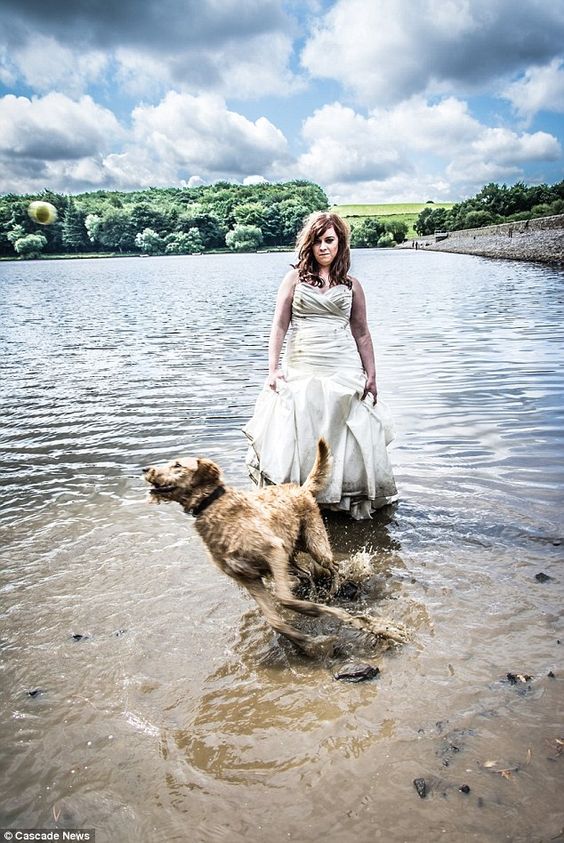 Mechanic / Halloween
Whatever your hobby, we're sure you can find something to play around with for your photos! Embrace your inner grease monkey with a mechanic-style shoot.
Or if shock and horror is more your thing then do your best corpse bride impression and win this year's Halloween best dressed, getting photos at the same time.