When you are trying to plan a wedding that reflects your particular culture on ancestry, it can be hard to find ideas for traditional bombonieres. Here are some ideas for Italian, Indian, Greek and Jewish bombonieres to give you a little inspiration: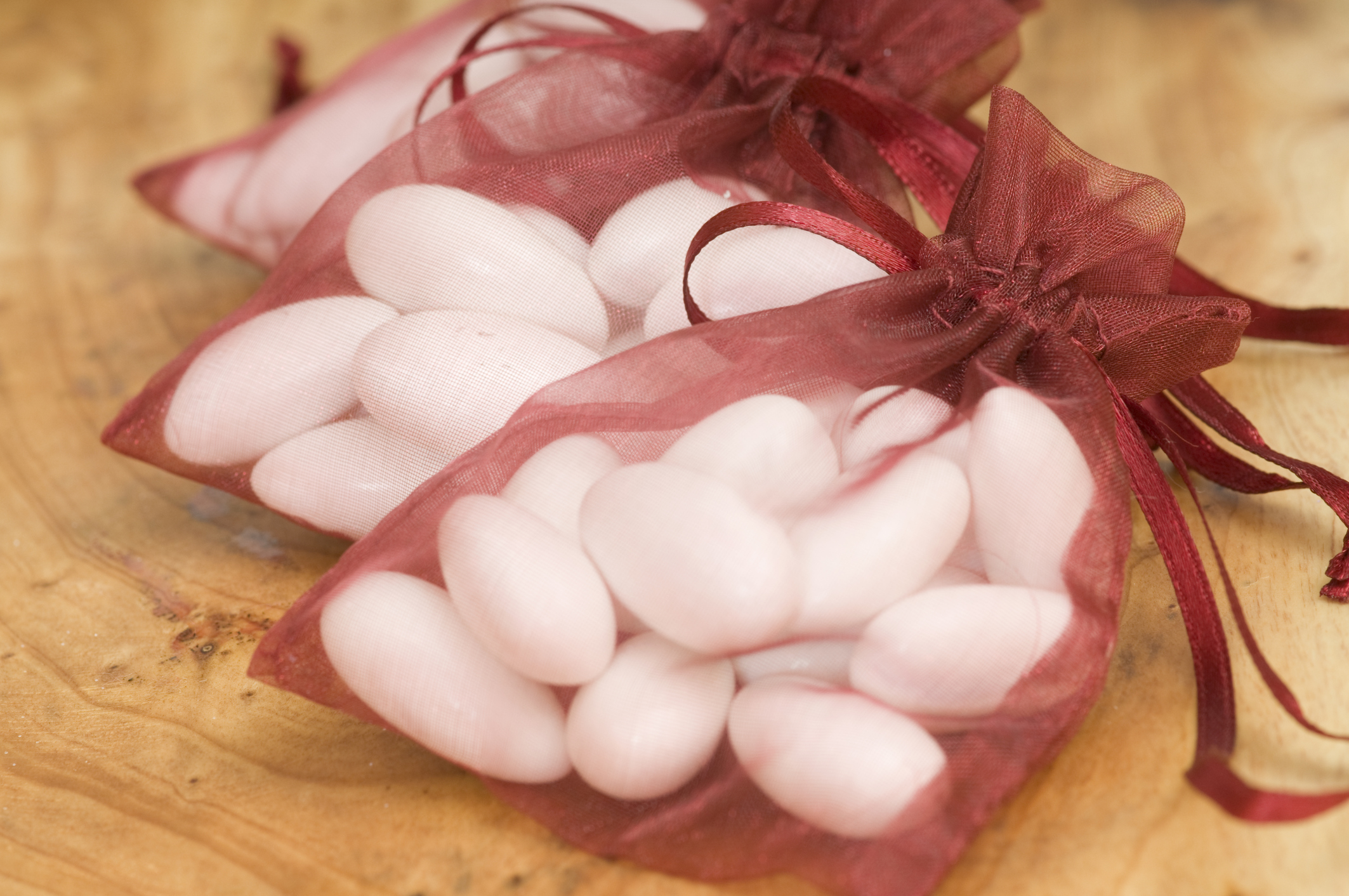 Italian wedding bombonieres
Traditional wedding bombonieres in Italy consist of highly decorative and often brightly coloured net bags or pill boxes filled with sweets. However, there are plenty of other small gifts that could be used as bombonieres for your guests whether you are having an Italian wedding because of your heritage, or simply because you'd like an Italian theme to your big day.
Some classic Italian gifts could include small decorative bottles of Italian liquor such as limoncello, miniature espresso makers in a variety of colours, small vases in a combination if silver and glass, traditional ceramic objects, and small packets of Italian coffee and biscotti.
Indian wedding bombonieres
Traditional Indian wedding bombonieres tend to vary according to religion, and are often inspired by the deities of each faith. At a Hindu wedding, guests may often receive a small statue or figurine of Ganesh, one of the most widely worshipped deities in Hinduism, clearly recognized by his elephant head. Guests may also receive pictures or figurines of Laxmi, the Indian goddess of wealth and prosperity, or Krishna, seen by some Hindu traditions as the Supreme Being.
Other Indian wedding bombonieres are often focused on incense, with incense sets in silk pouches, personalized incense stick or cone holders, and candles or oil burners all making popular bombonieres. It is also customary to give a pouch of potpourri containing jasmine or sandalwood.

Greek wedding bombonieres
In the Greek Orthodox faith bombonieres have been distributed as tokens of good fortune and happiness for over three thousand years. Greek bombonieres are traditionally filled with Jordan almonds, also known as koufeta, which are chosen for their bittersweet taste that is thought to symbolize life. The sugar coating of the almonds represents the wish that the life of the newly married couple will be sweet rather than bitter.
There are always an odd number of almonds in a Greek bomboniere so that it can't be split in half, symbolizing the unity of the couple and the strong bond between them. Traditionally Greek bombonieres are kept simple, with the almonds being wrapped in white, pale pink or light blue tulle, tied with a coordinating ribbon. Of course in modern Greece, many couples are choosing more contemporary or unusual bombonieres.
Jewish wedding bombonieres
As well as chocolates or sweets, there are a number of traditional Jewish gifts that may be presented to wedding guests as bombonieres. One of the most popular is a Mezzuzah, which contains Hebrew verses including the prayer Shema Yisrael, and can be fixed to the doorpost of any room in a Jewish family's home. Another popular gift to give as a bomboniere is a Tzedakah box, which is used for charitable giving.
Simple Jewish bombonieres can consist of chocolates or sweets in a mesh bag or cute candy box, but these are often decorated with the Star of David symbol, which makes them different from bombonieres of other religions.