Australia's No.1 wedding website, award-winning Easy Weddings, has debuted its first iPad app, an all-in-one wedding planning app – and it's 100% free.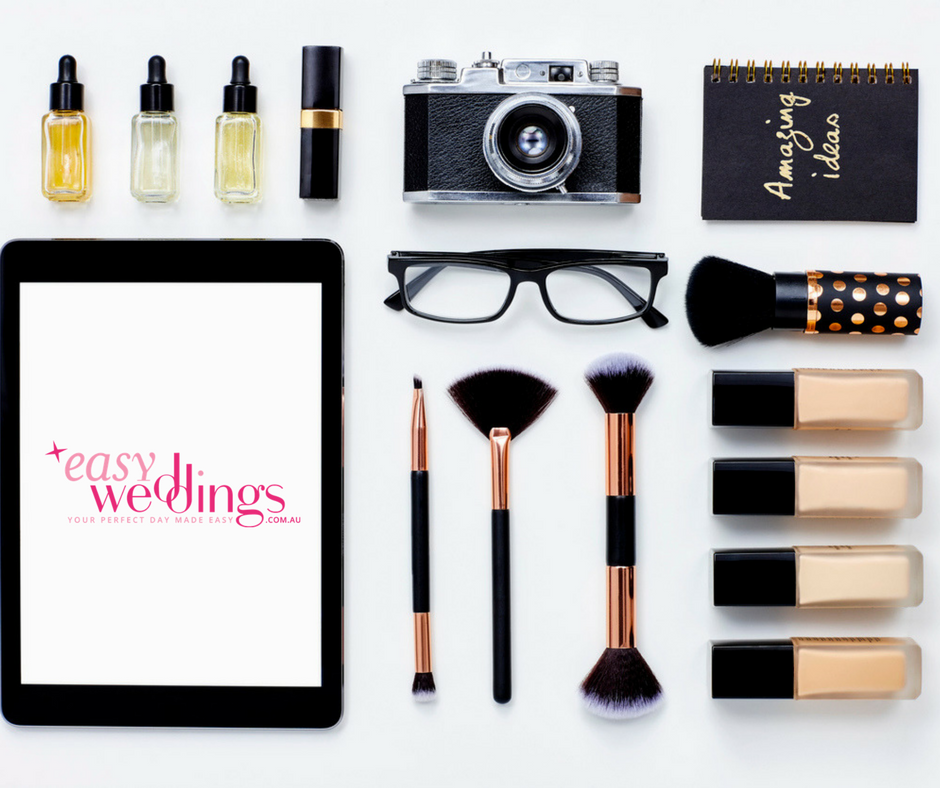 Containing six fully functional wedding planning tools, the Easy Weddings iPad Planner (www.ipadweddingapp.com) allows brides-to-be (and their  grooms, of course) to plan every aspect of their wedding from the moment
they are engaged.
The app contains a budget planner; guest list manager; seating planner, to do checklist, suppliers directory/list and bridal notes function.
"After months of research and even more time spent building the Easy Weddings iPad Planner, I can honestly say I believe it to be the best wedding planner available for the iPad,'' says Matt Butterworth, Managing Director of Easy Weddings, Telstra's 2011 Victorian Business of the Year.
"We've been in the wedding business for more than a decade, so we know exactly what anyone planning a wedding needs to know, what they need to do and what order they need to do it in. So, we've bundled all that experience
into a single app.
"It's exactly the type of app my wife and I needed when we got married, and the best bit is that we've made it available to anybody with an iPad absolutely free."
The Easy Weddings iPad Planner allows you to take your wedding planning wherever you go, be it to a potential reception venue, where you can take pictures and add them to a file with supplier notes, or plan seating for
your big day, whether you've got 10 guests or 100.
The core Easy Weddings iPad Planner tools include:
Budget planner: Keep track of your entire wedding budget. Your Budget planner will even makes price suggestions for individual items and services based on your overall wedding budget. Most importantly, it will warn you
when you're over budget.
Easy Weddings iPad Planner – Budget manager
Guest list manager: No matter how big or small your wedding will be, you can manage your entire guest list from within the app. You can keep an eye on RSVPs and food choices, group guests and even import friends from
Facebook.
Easy Weddings iPad Planner – Guest List manager
Seating planner: Seating your guests is a snap with the Easy Weddings seating planner. Simply import your guest from the Guest List module and you can add them to tables of any size and move them about. It's a fuss-free,
visual way to organize who's sitting where (and with whom) on your big day.
Easy Weddings iPad Planner – Seating planner
To Do list: Containing 135 suggestions of what needs to be done, and in what order to do them, your To Do list will ensure stress-free wedding preparations. It's the ultimate To Do list – and even tells you what needs
doing after the wedding.
Easy Weddings iPad Planner – To Do list
Suppliers directory/list: A simple and efficient way to store details about your favourite suppliers (or ones you may use), as well as related images. You can add suppliers in 32 categories, everything from wedding gowns and photographers to venues and florists.
Easy Weddings iPad Planner – Suppliers List
Bridal notes: Every bride needs to keep notes, and you can make and store as many as you need from within your Easy Weddings planner.
Easy Weddings iPad Planner – Note Keeper
"It's an indispensible tool for modern brides-to-be and can be used from the moment you are engaged to well after the wedding. In fact, because things like To Do lists, Seating planners and Budget calculators can be used to
plan and organise any event, so newlywed couples will be able to use it long after they've returned from their honeymoon. Maybe  even for a baby shower?" says Butterworth.
"But you don't have to be getting married to use the app. It's meant to be  used to co-ordinate a wedding, but it could be used to plan any event, be it a wedding, a communion, an anniversary or a work function!"
The Easy Weddings iPad Planner is available from Apple's iTunes App store for free here.
For more information, visit www.ipadweddingapp.com
You can also get the Easy Weddings directory free for your iPhone and Android smartphones here.