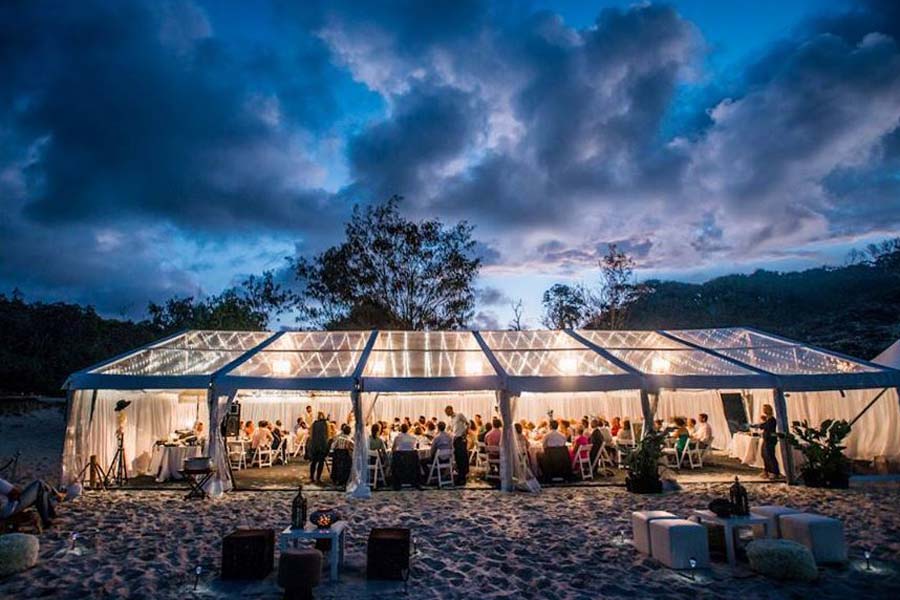 A simple suburban backyard, a mountainside property or even a retired warship may seem unlikely places for function venues. But for Brisbane based company Events in Tents these environments are but some of the sites that have undergone massive transformations for weddings and major events.
Rob Cook, who runs the company's event design and project management, says just about any site can be made over into a striking wedding venue. However, that can take substantial creativity and hard work in spades. It also requires an adequate budget. When it comes to weddings Rob says the possibilities are endless.
The company recently transformed a vacant beachside property on the Gold Coast into a swanky wedding venue.
"It was a premium spot right on the beach," Rob says.
For another couple the company was called in to create a lavish marquee venue complete with custom-designed bars and lounges and air-conditioning at a mountainside private property.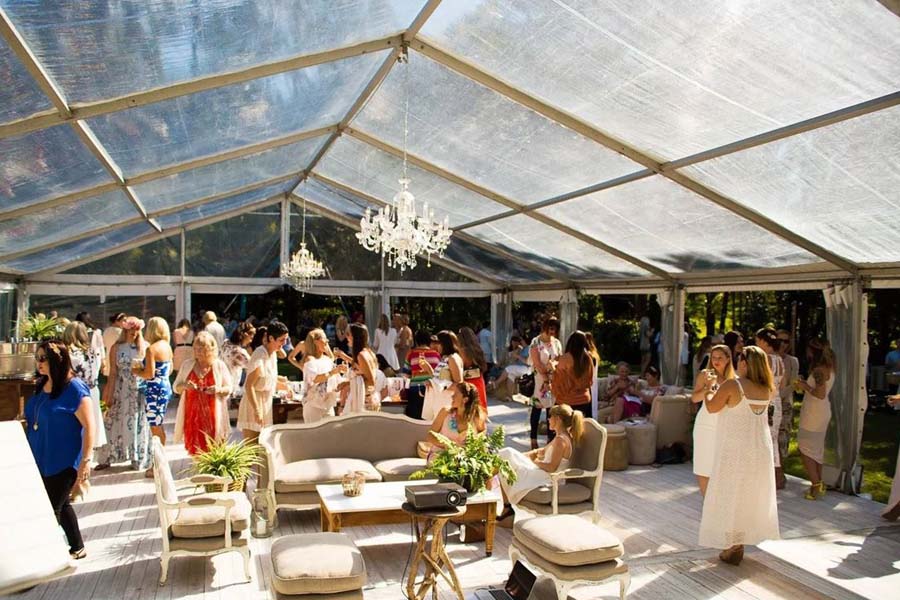 Events in Tents specialises in marquees but they can also help to ensure that the entire occasion is thoroughly planned out.
"Our core business is marquees. However, that expands into providing event solutions," Rob says.
"We don't claim to do everything but we offer that service of being able to bring it all together."
The family business has now been operating about 20 years, offering marquees with aluminium frames that are free from internal poles or guide ropes.
Rob says the pop-up venues are created with "high-level scaffolding".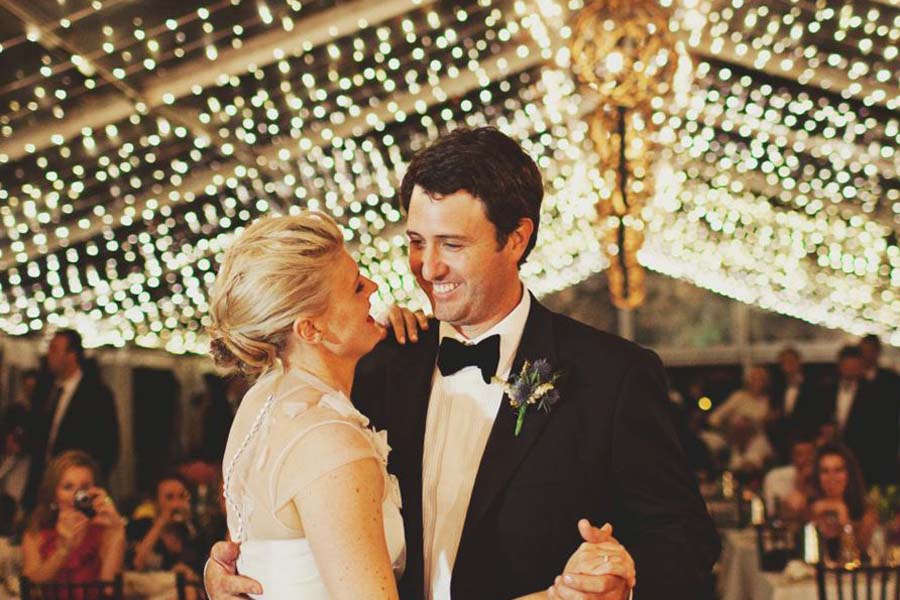 The business can also provide dance floors, lighting, tables and seating. They can create hardwood flooring stretching over swimming pools and build temporary custom lounges.
While they don't offer food and beverages they can connect clients with reliable catering companies.
Rob says one advantage of working with a well-established business is they can often call on an extensive relationship network so that clients need not spend time chasing up other providers.
He says the cost to clients can vary substantially from about $35,000 for simple functions up to $150,000 for more extravagant affairs through Events in Tents.
But their services extend beyond wedding receptions. Over the years the company has gained extensive experience in major events. Rob says they have helped provide production infrastructure such marquees for catering and change rooms for the production touring company that hosted international acts including Guns N Roses, Adele and Justin Bieber.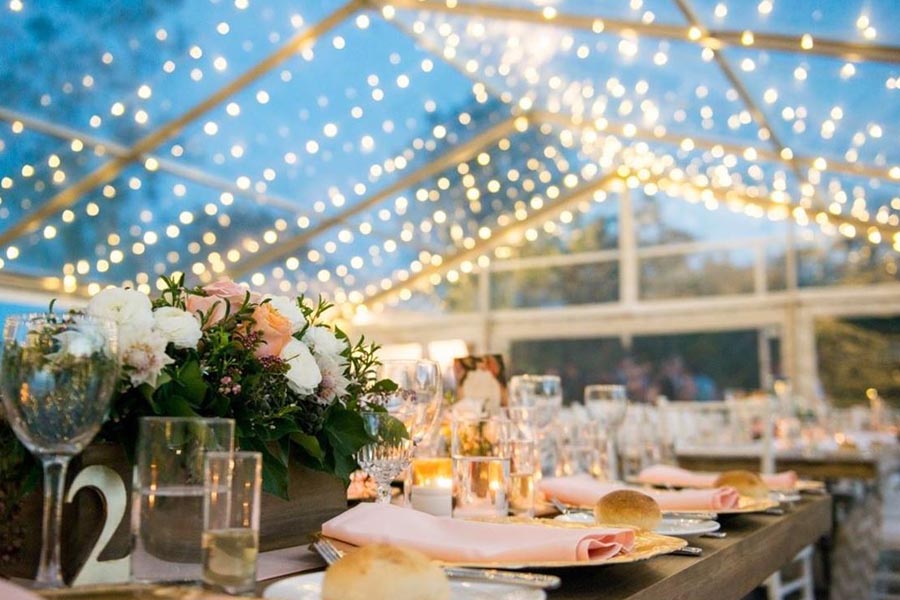 But when it comes to weddings Rob says the advantage of using a marquee is that clients can choose a setting that is meaningful to them. It can be a family backyard or a much more unlikely location.
Recently the company was called in to set up a venue on the back of a large warship in the Brisbane River.
"We had to crane it on and build it."
Planning a major wedding reception in a marquee typically requires substantial preparation, Rob says. There can be a wide range of challenging factors, including access to remote or difficult locations and whether independent power sources are required.
But Rob says the first step for his team is to understand what the client wants and from there they can determine what is possible. He says this is the most important aspect of planning a reception.
"We try to get the client to give us their vision of what they're trying to achieve," he says. "The main thing is to understand the client's vision."